Work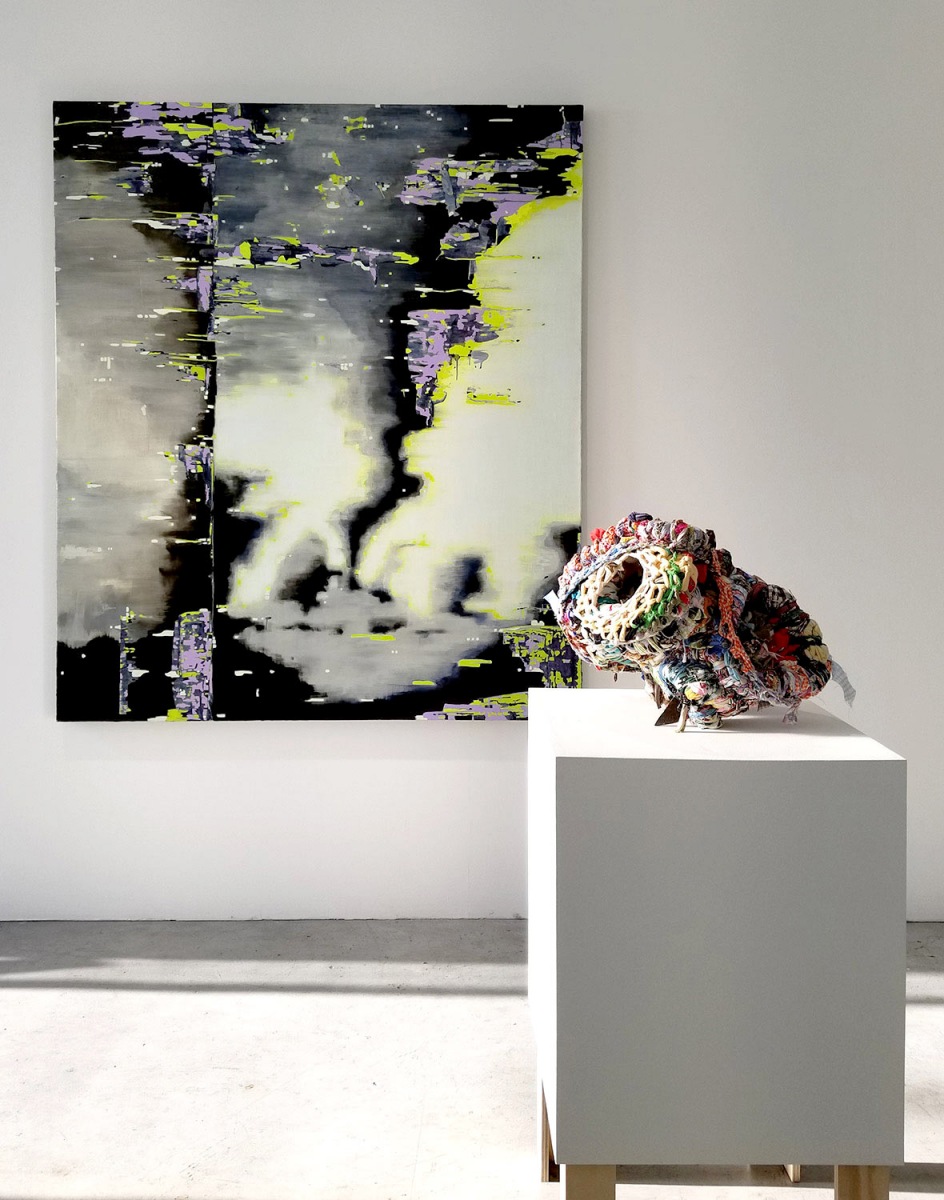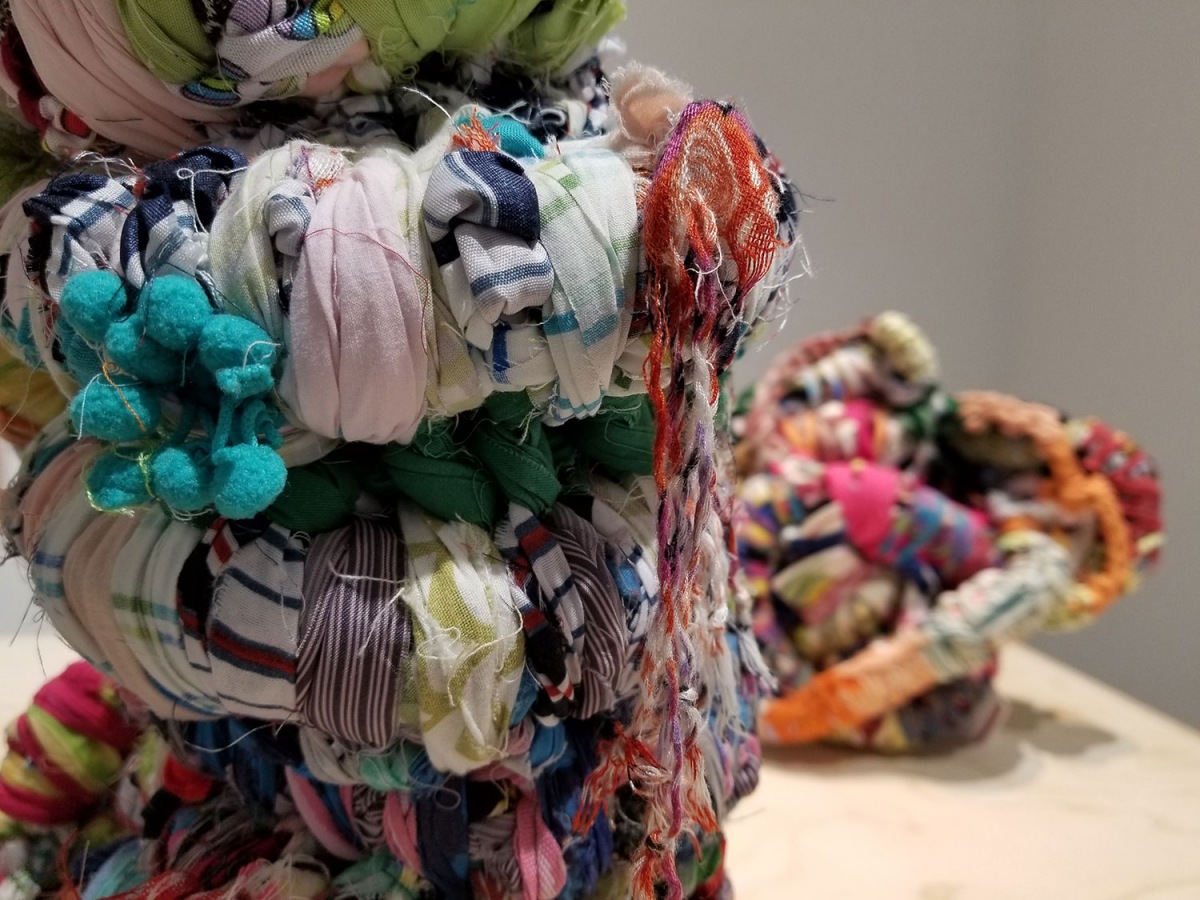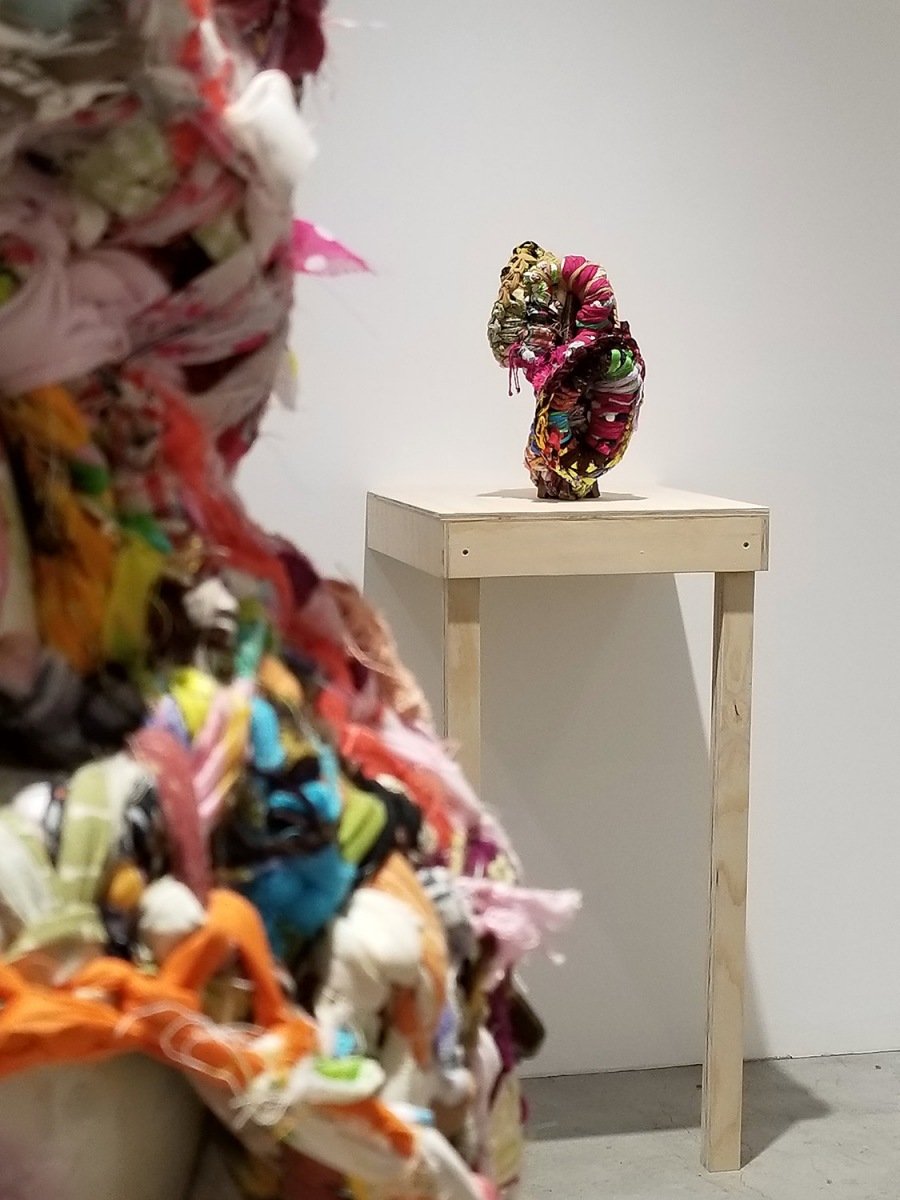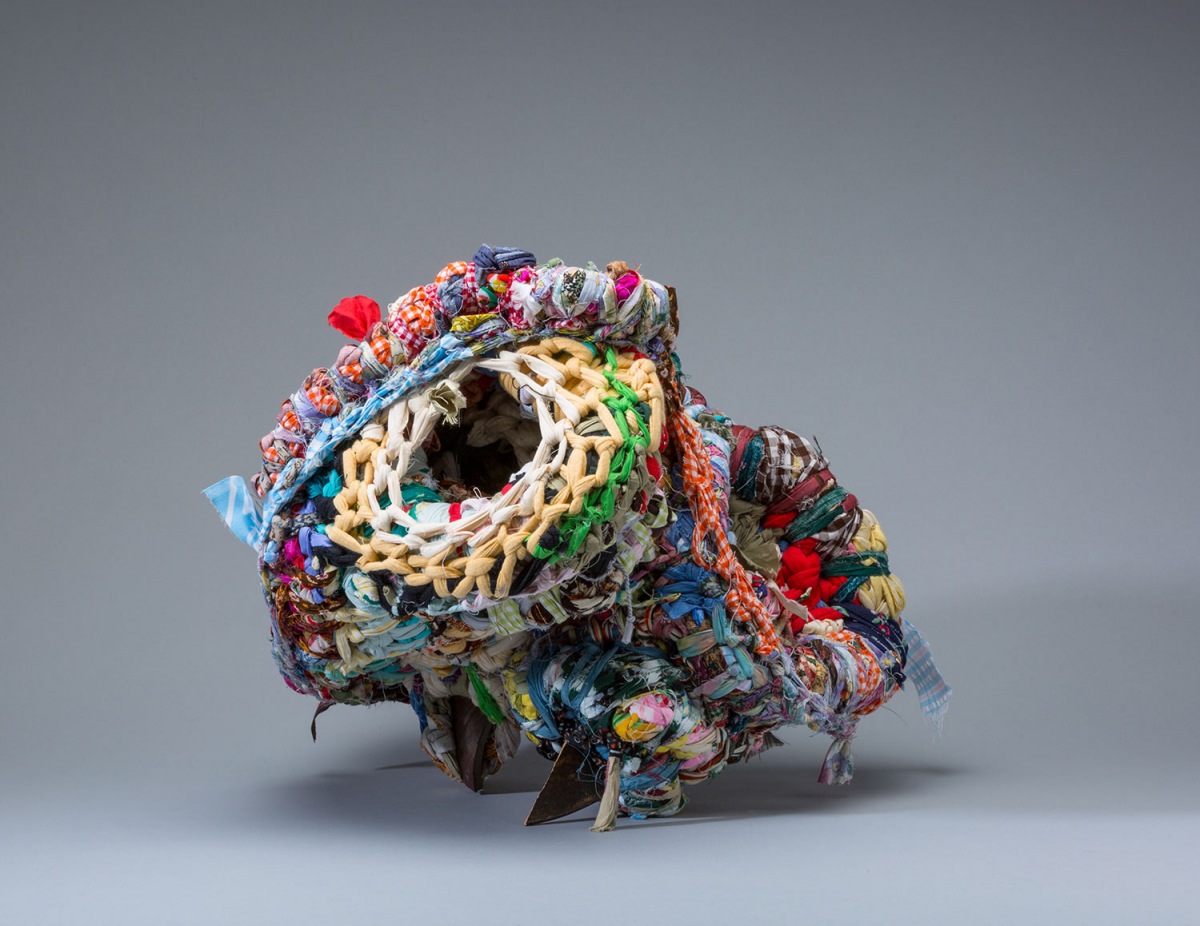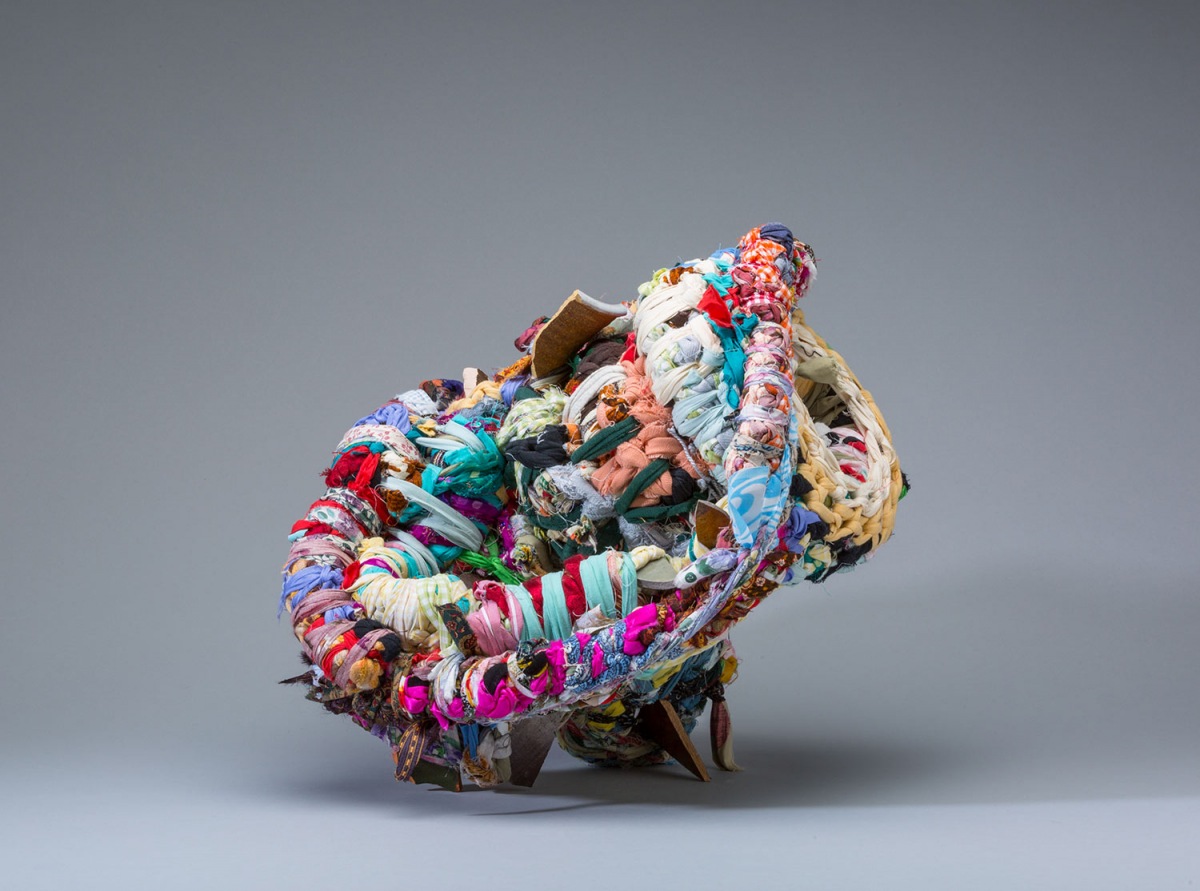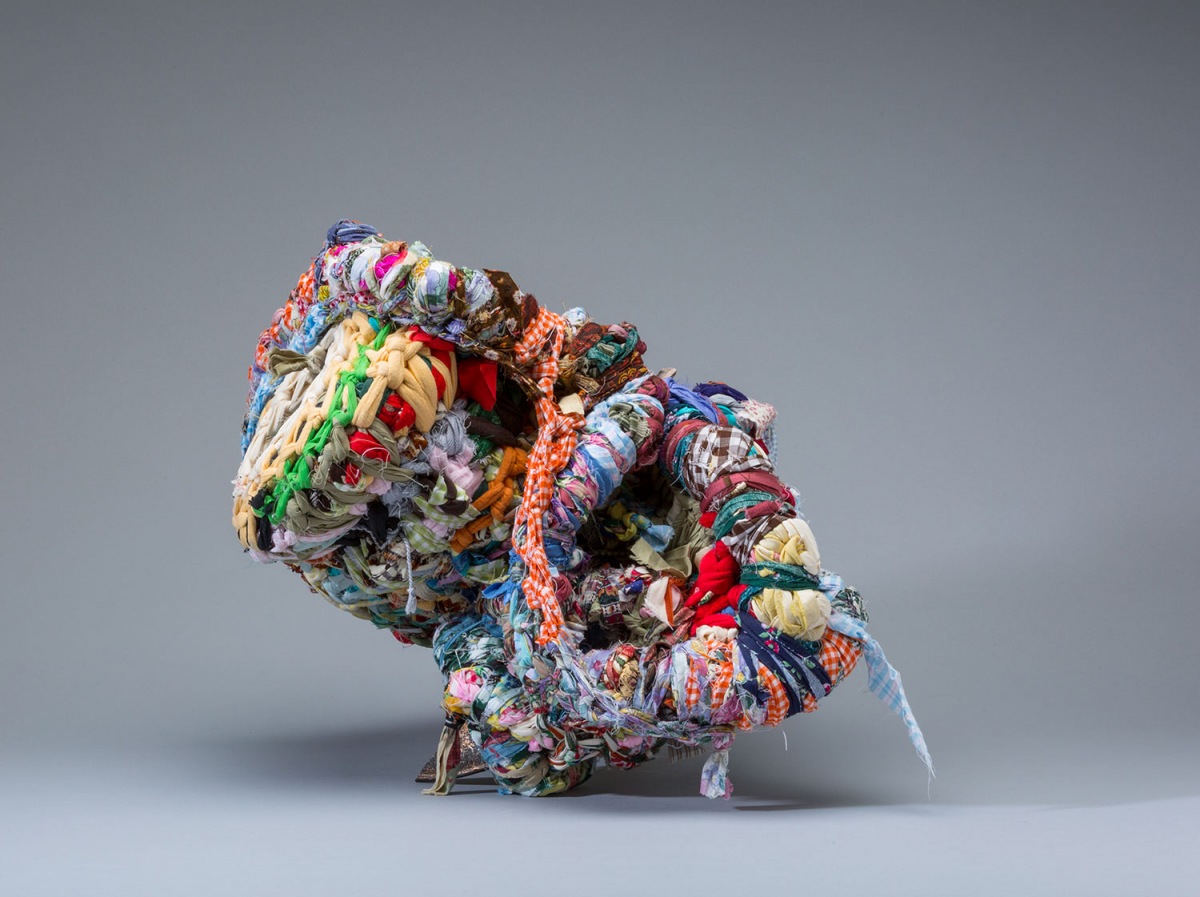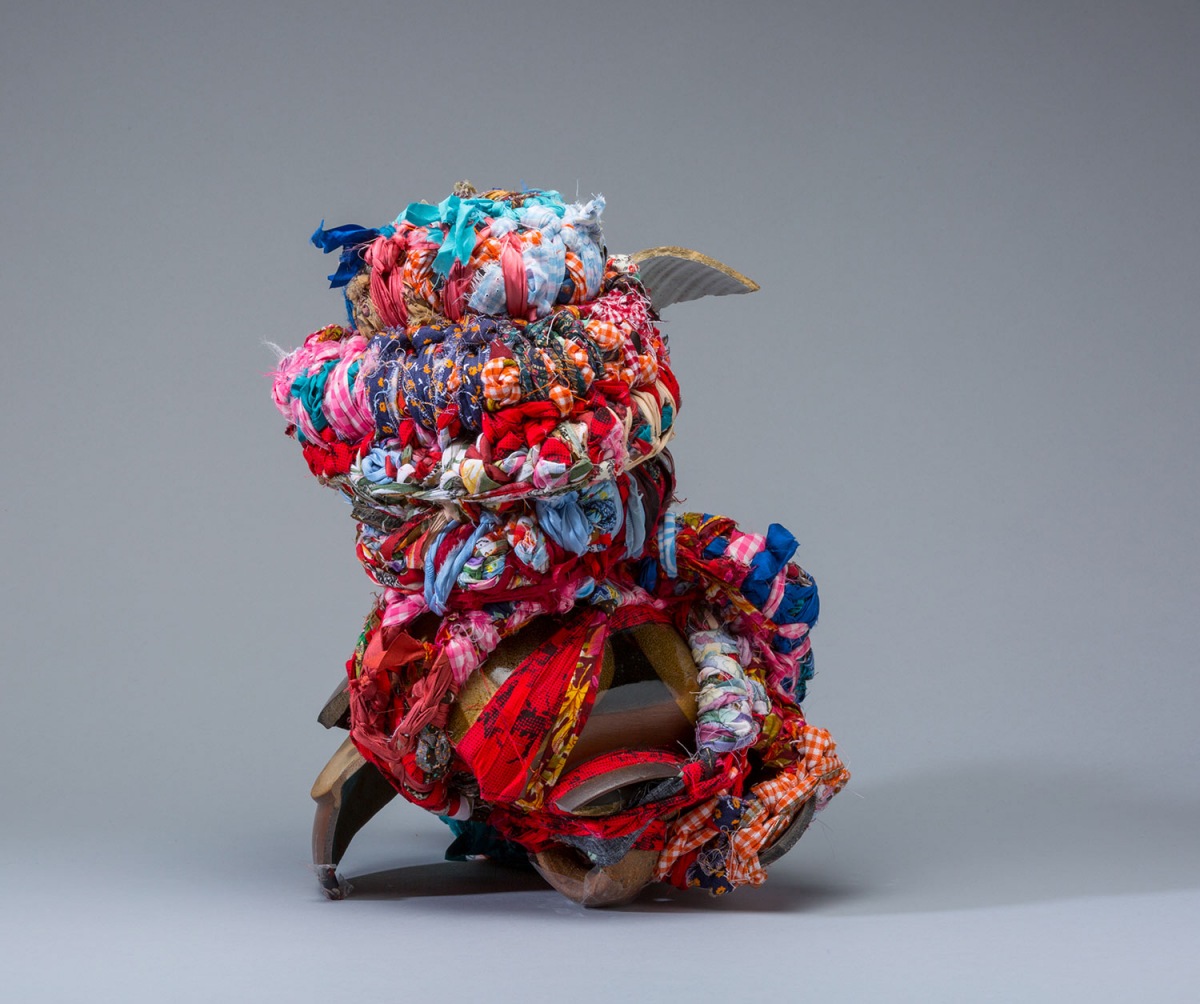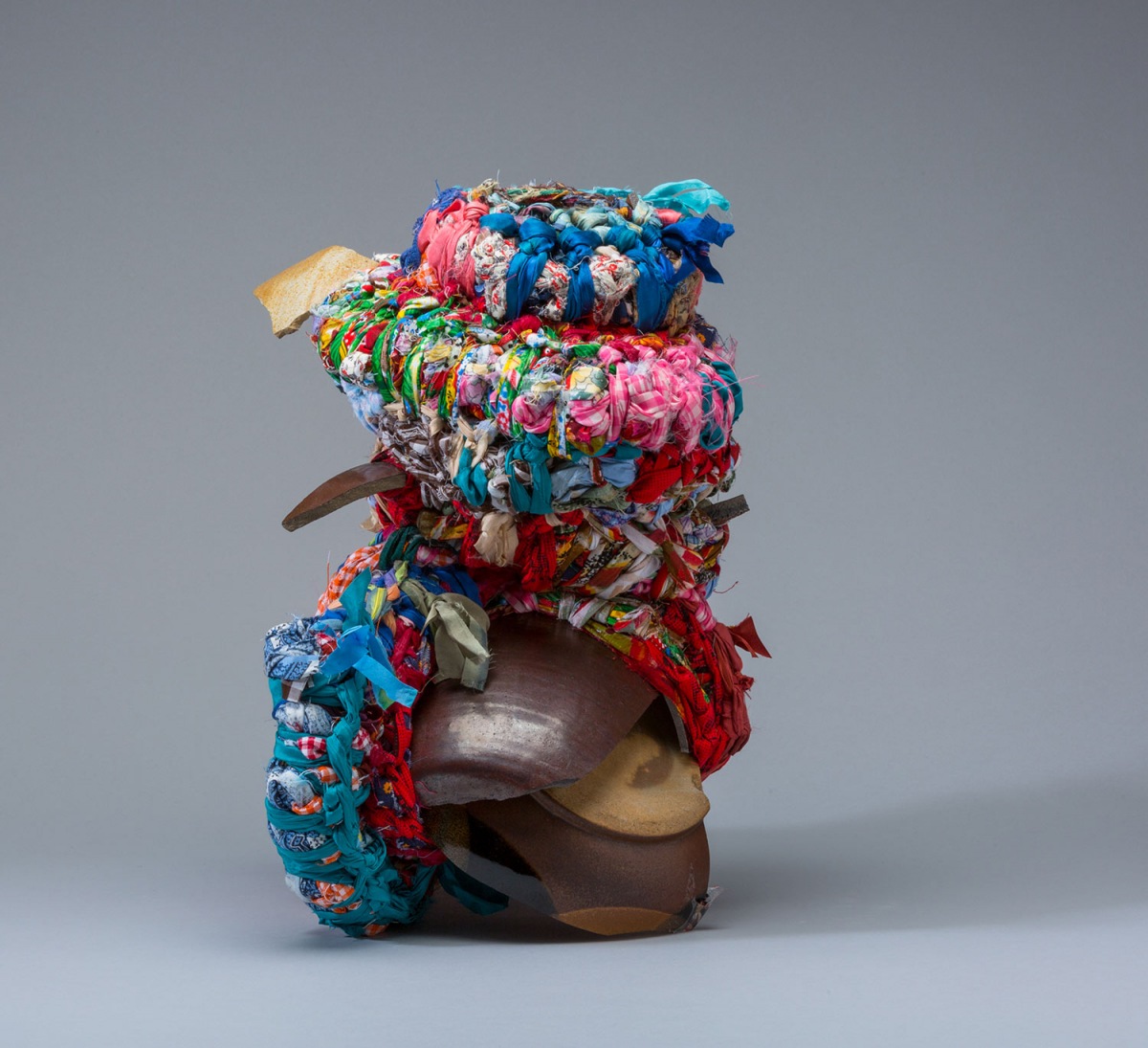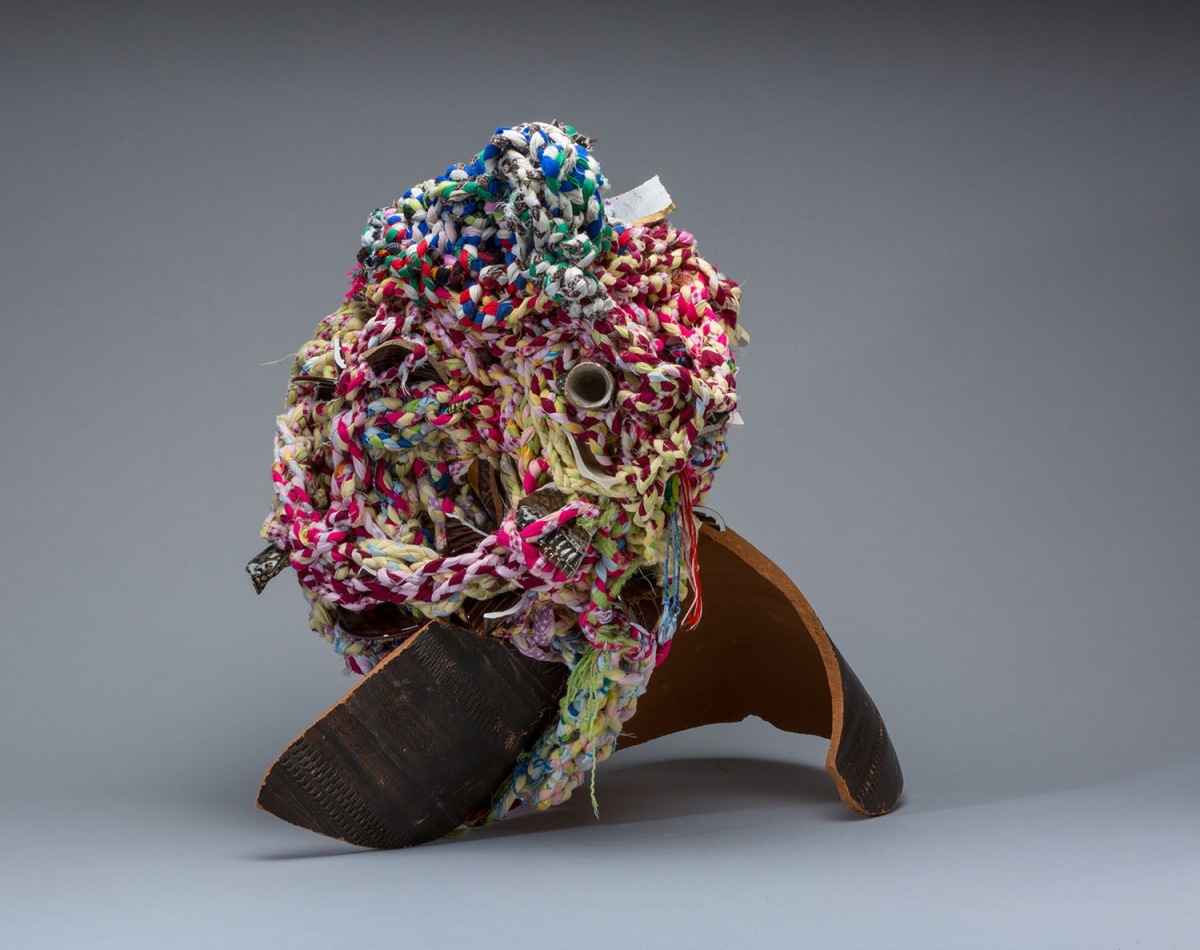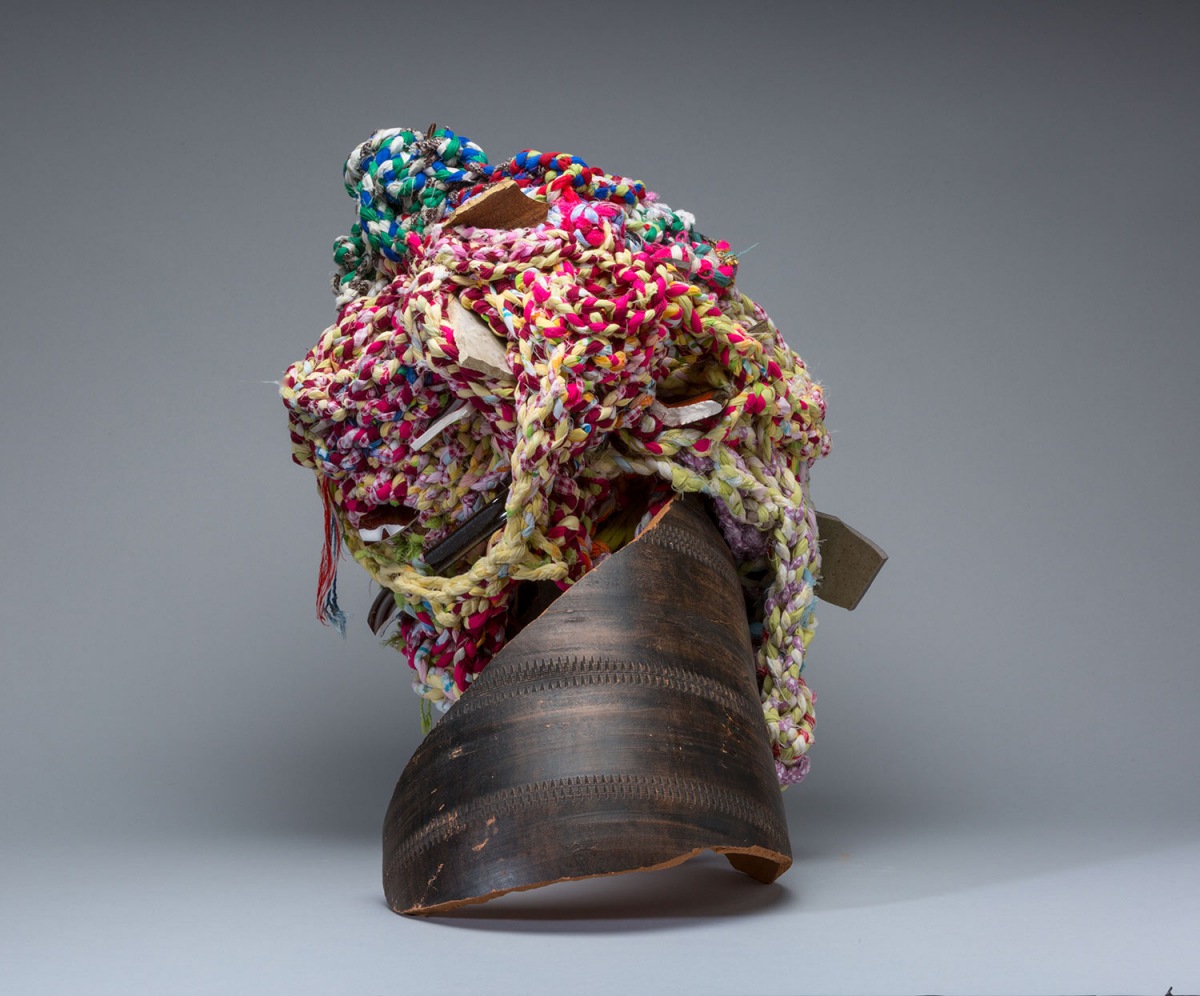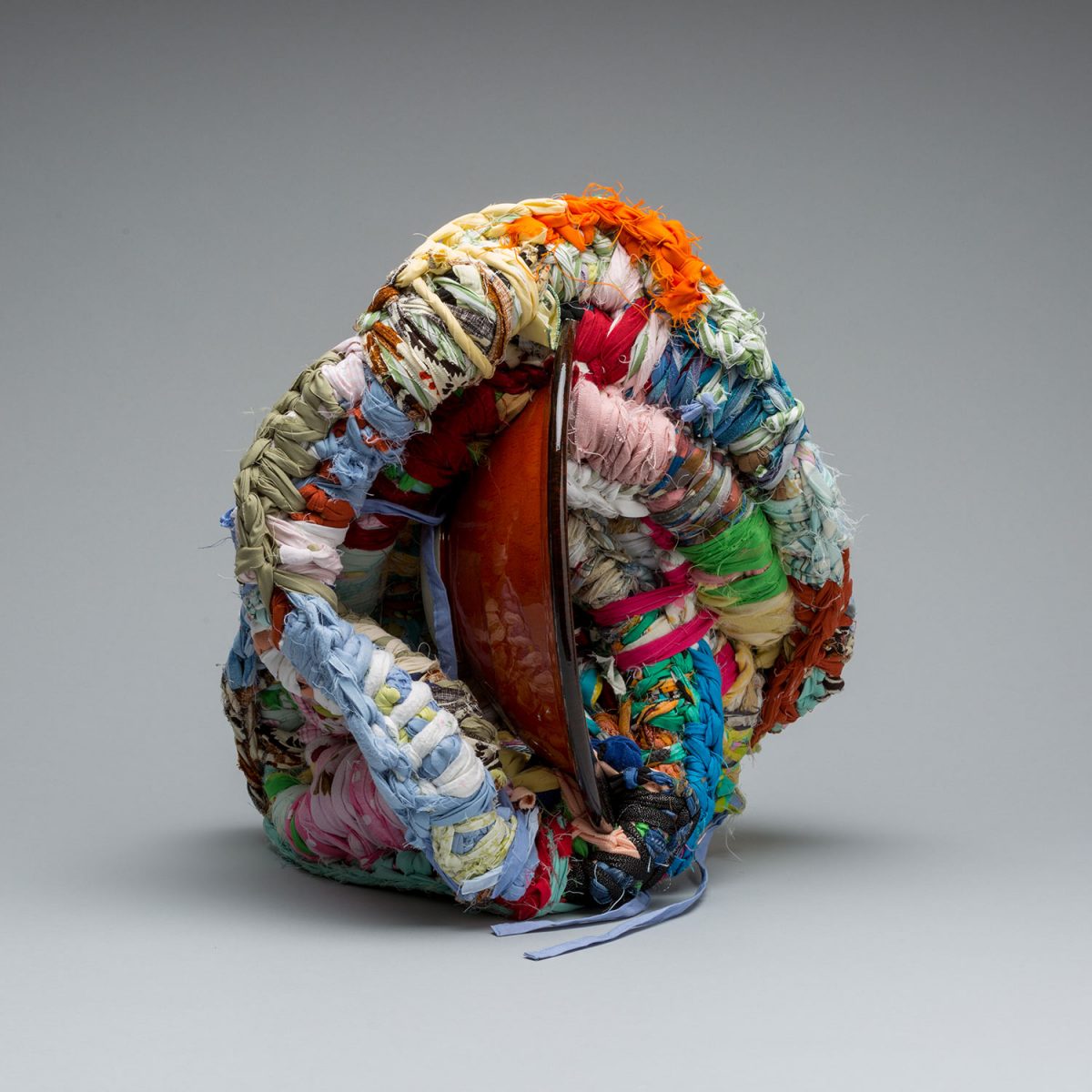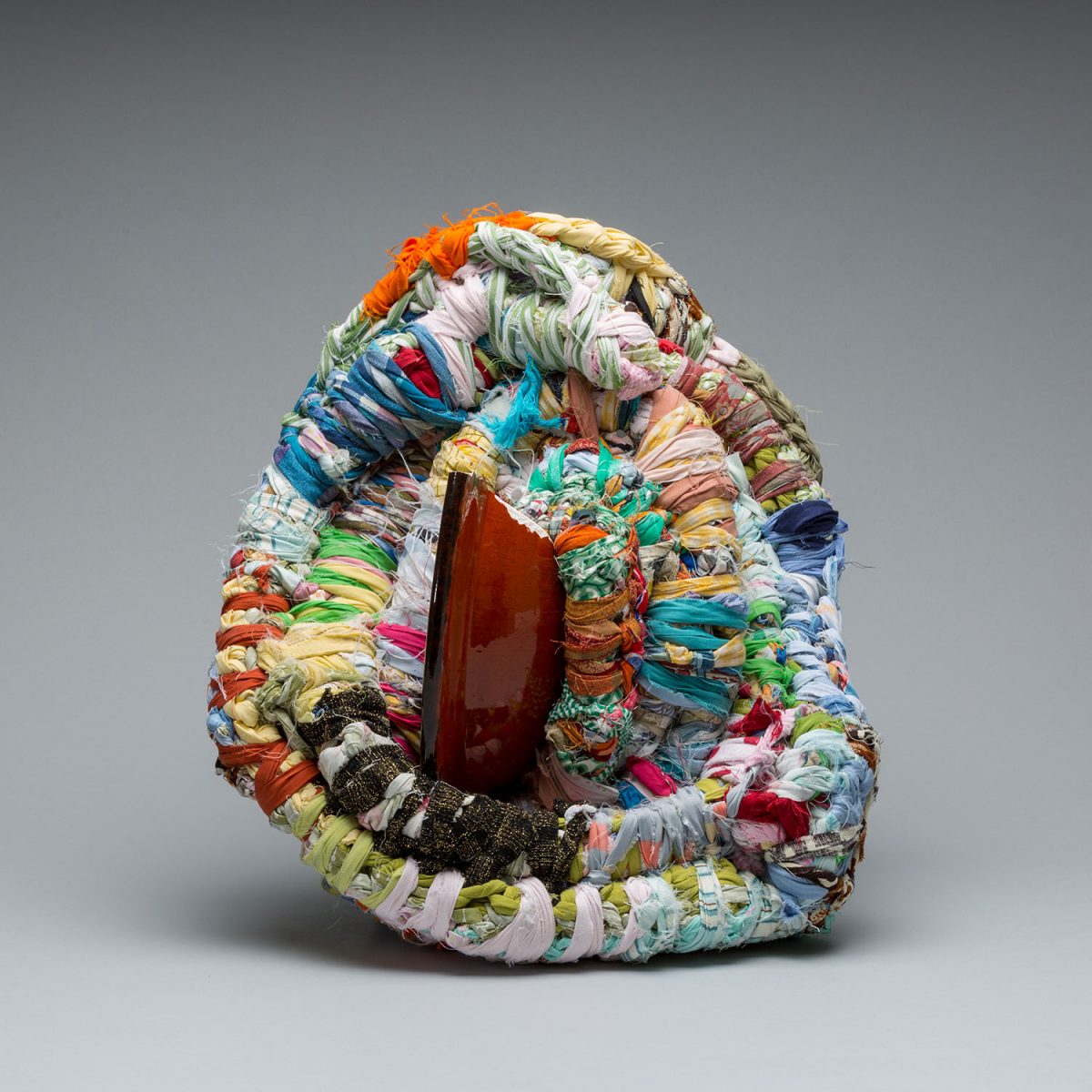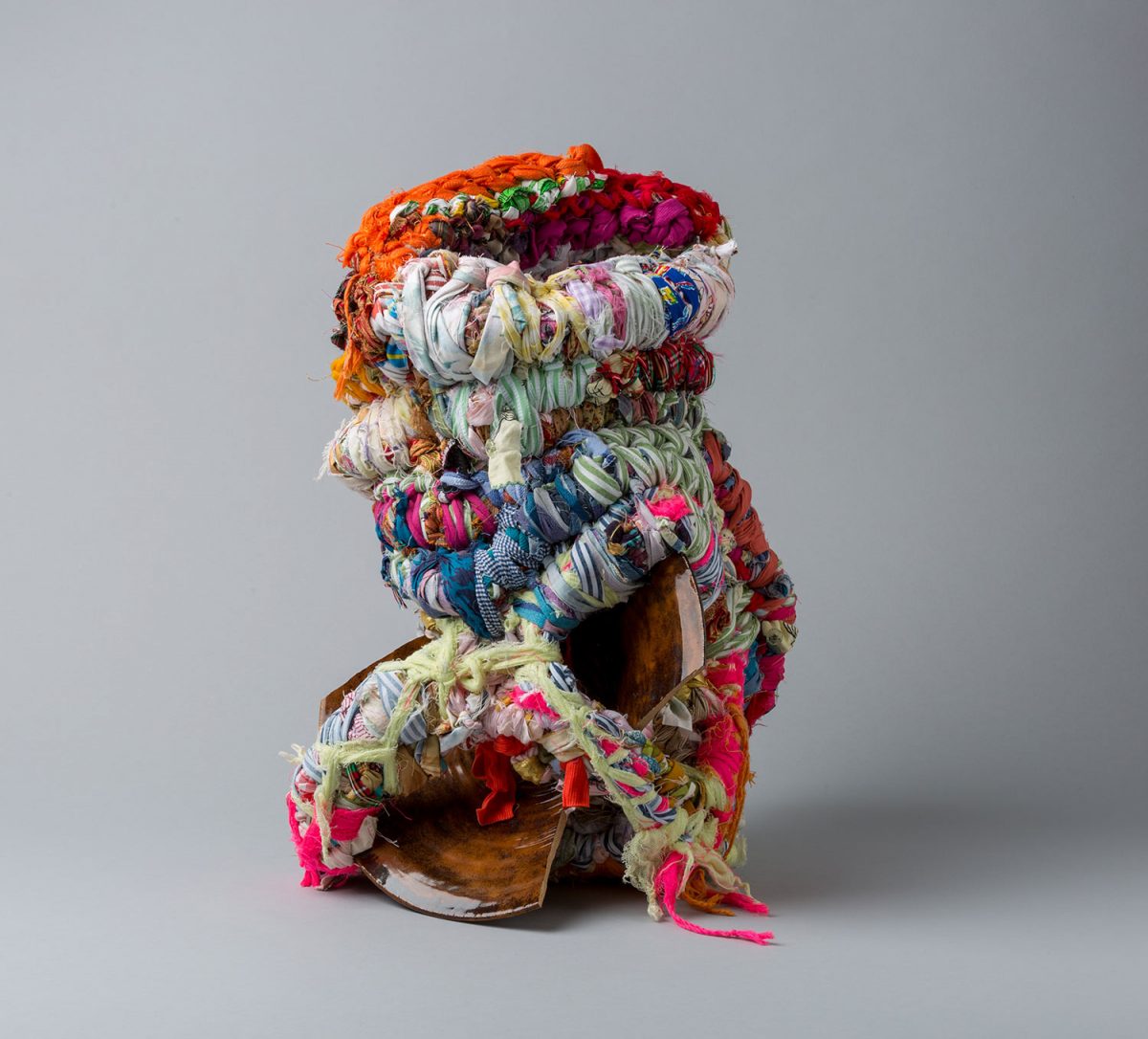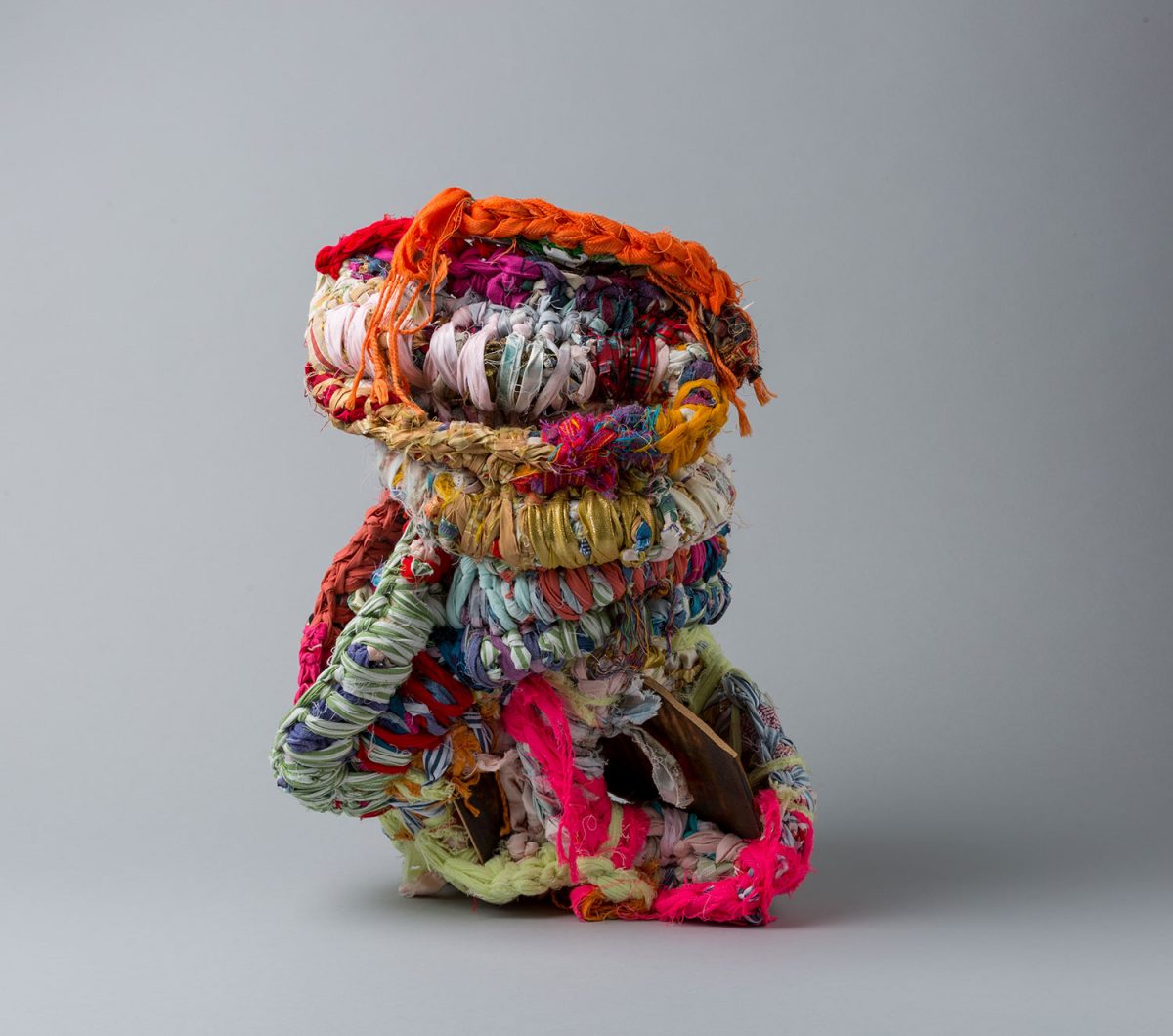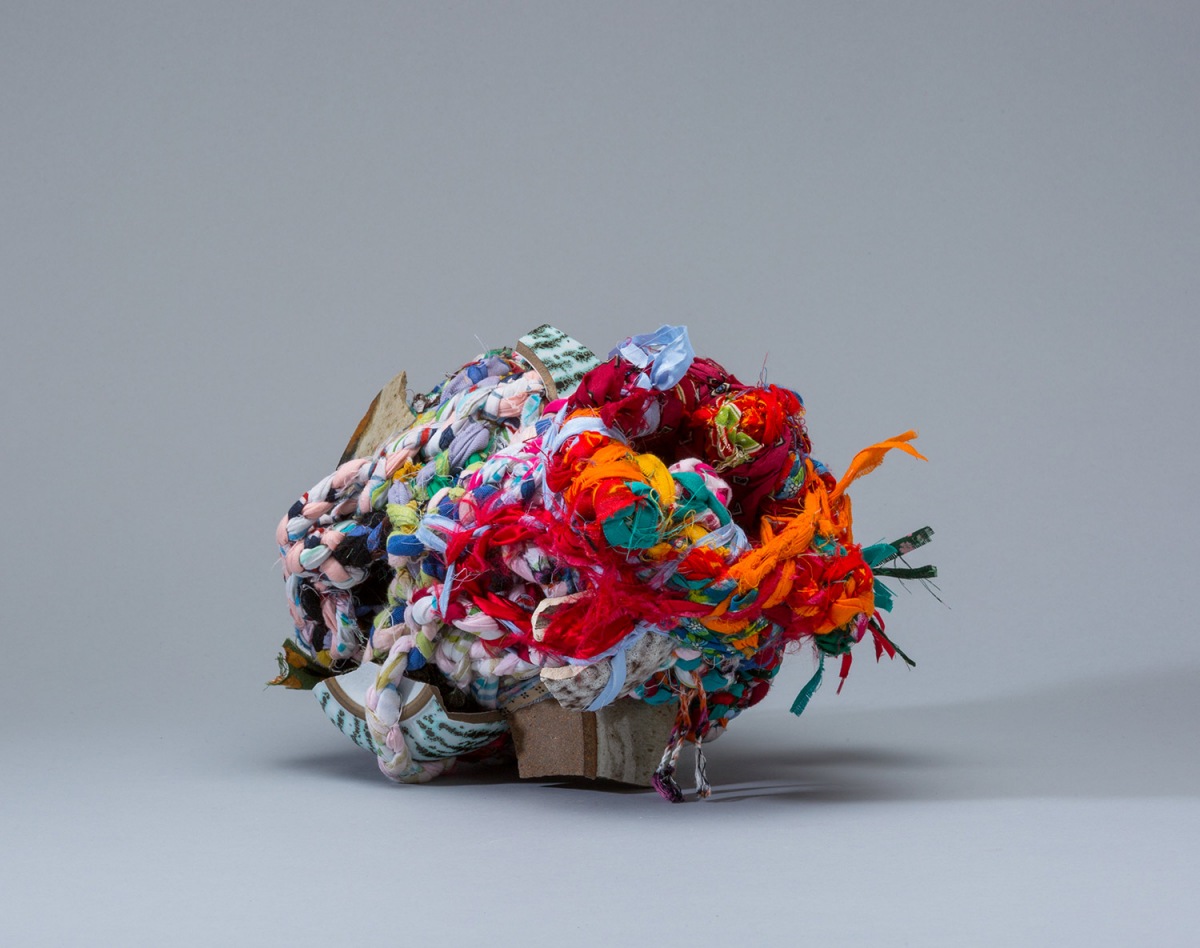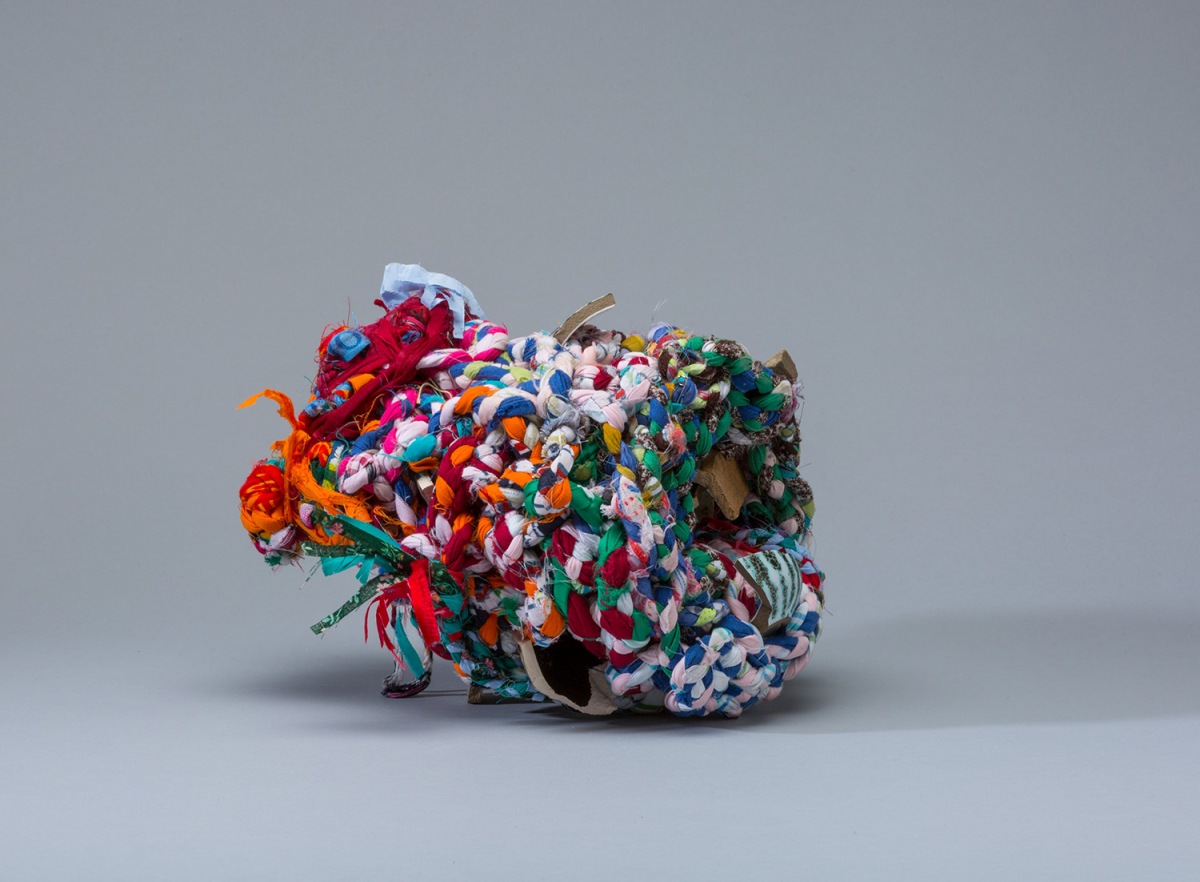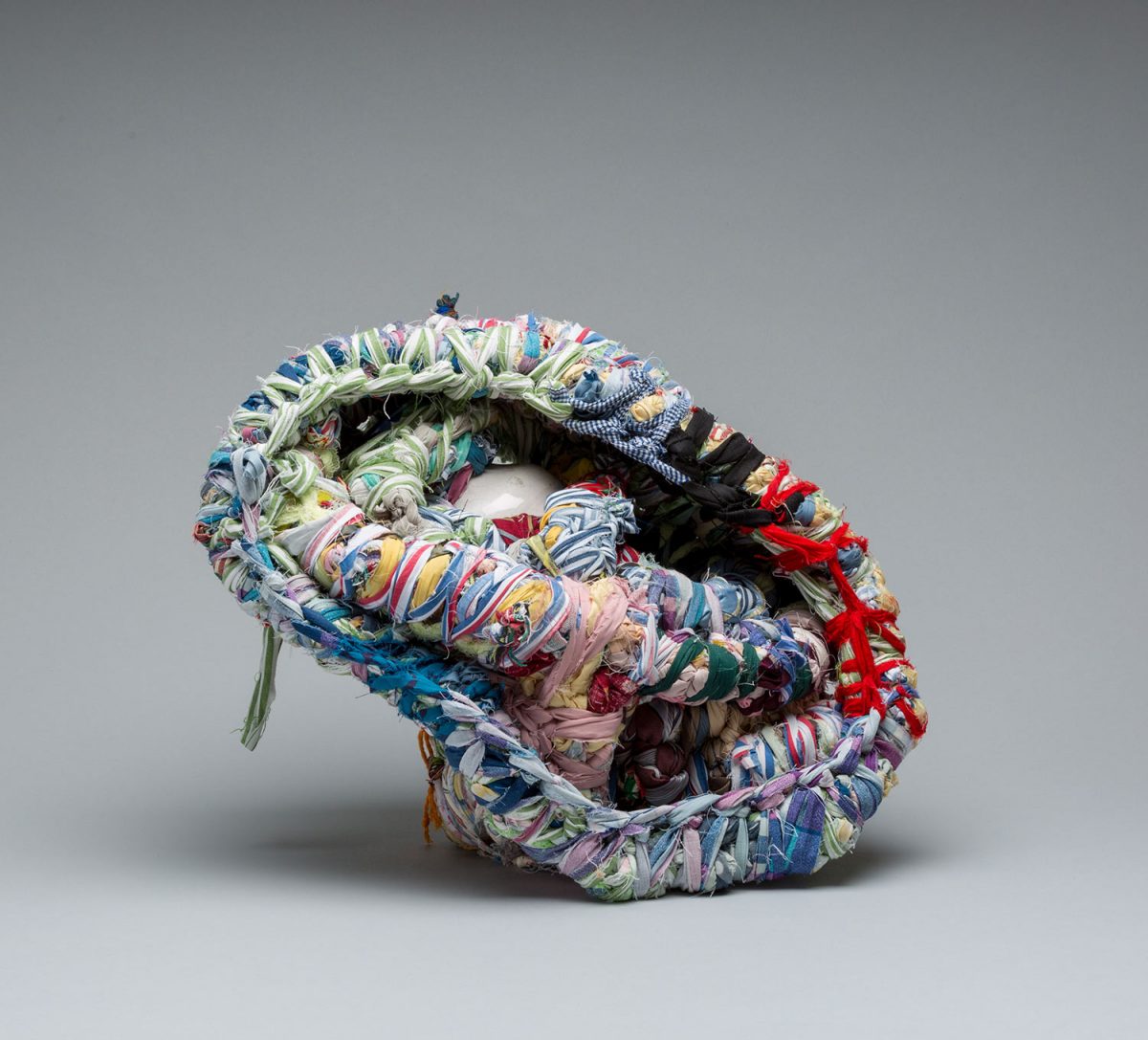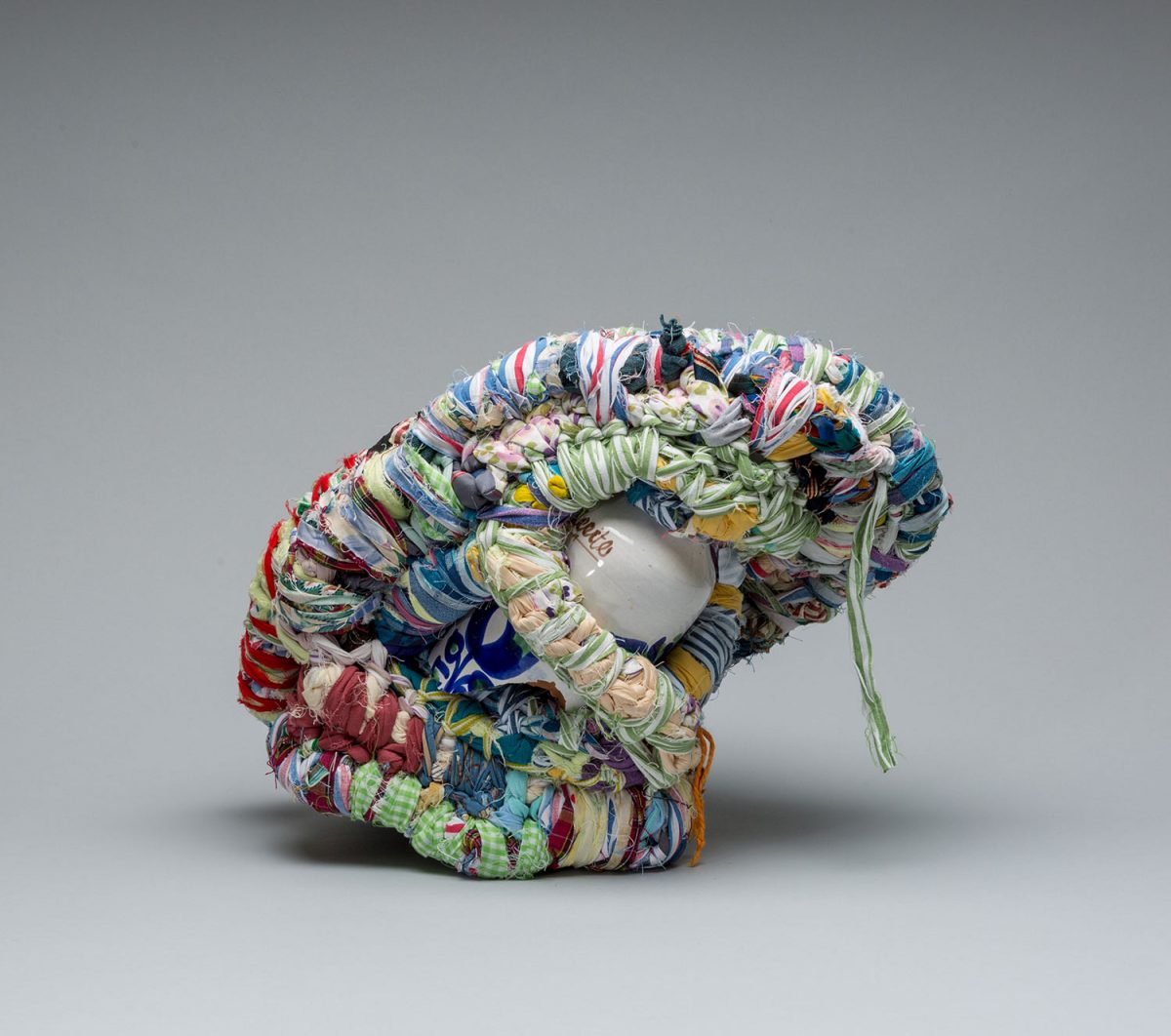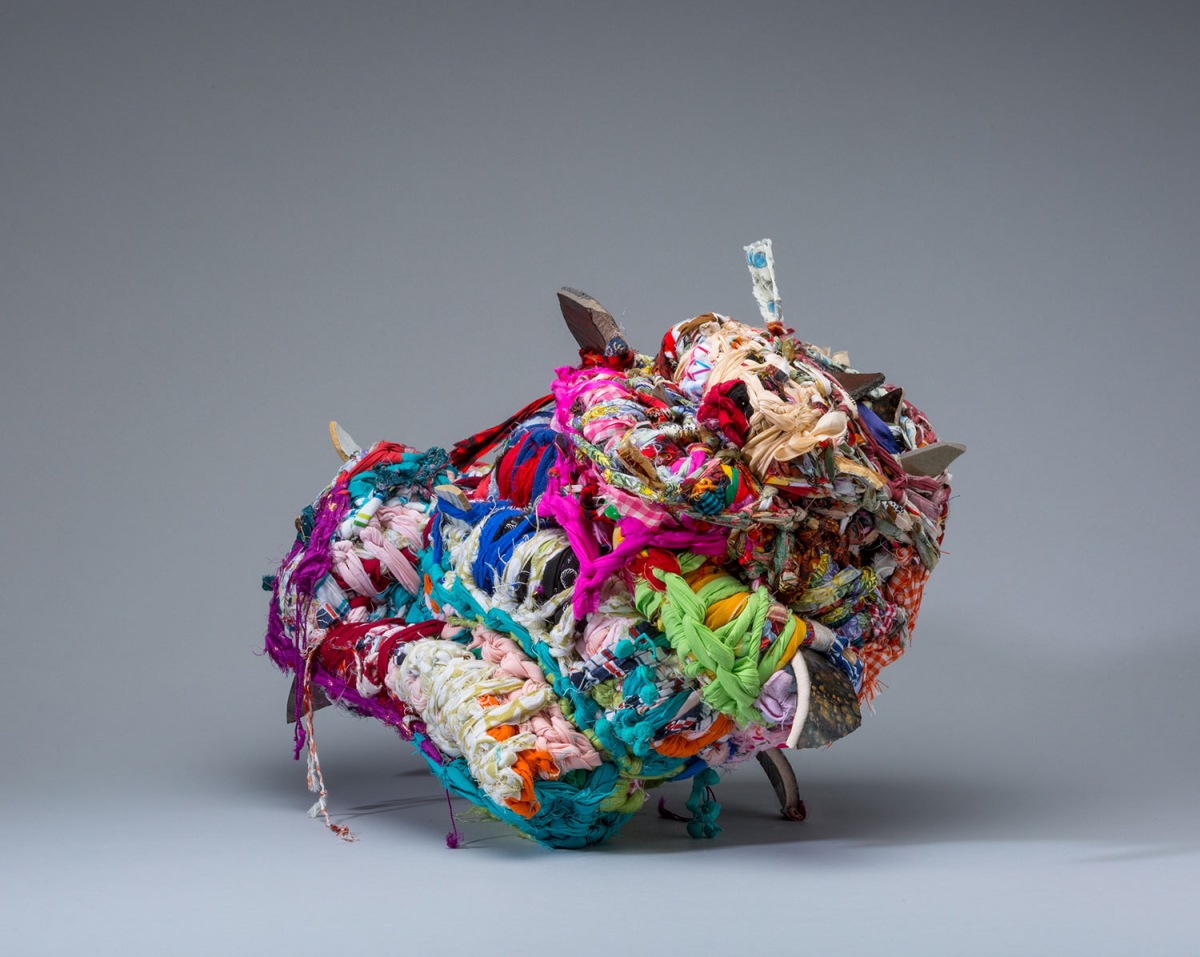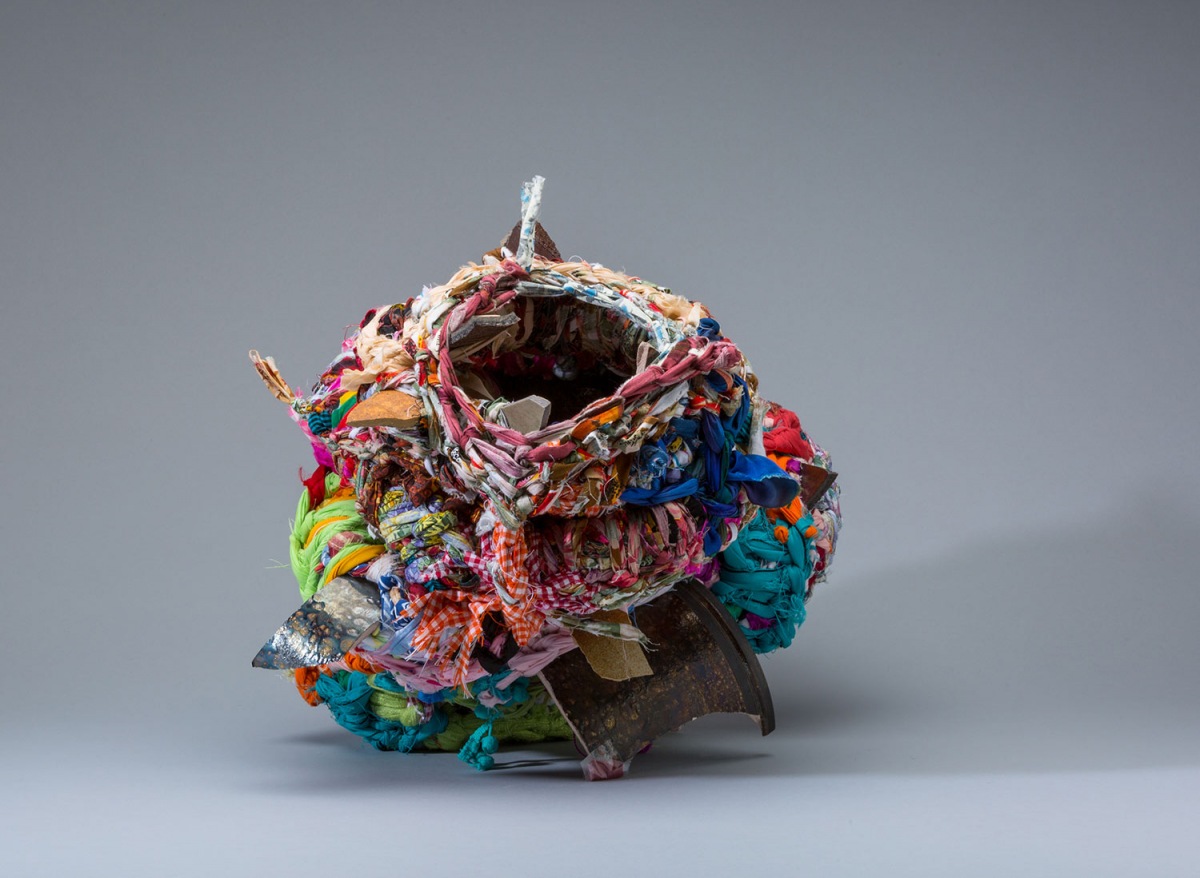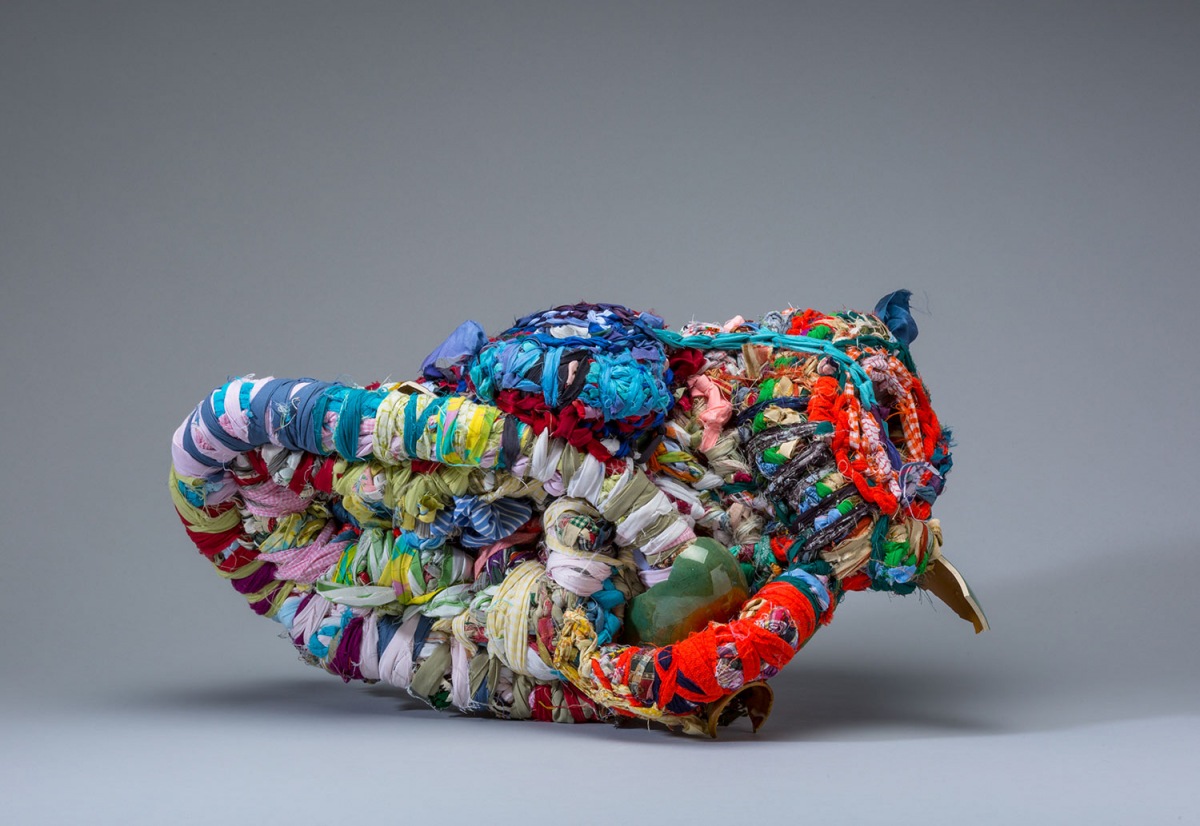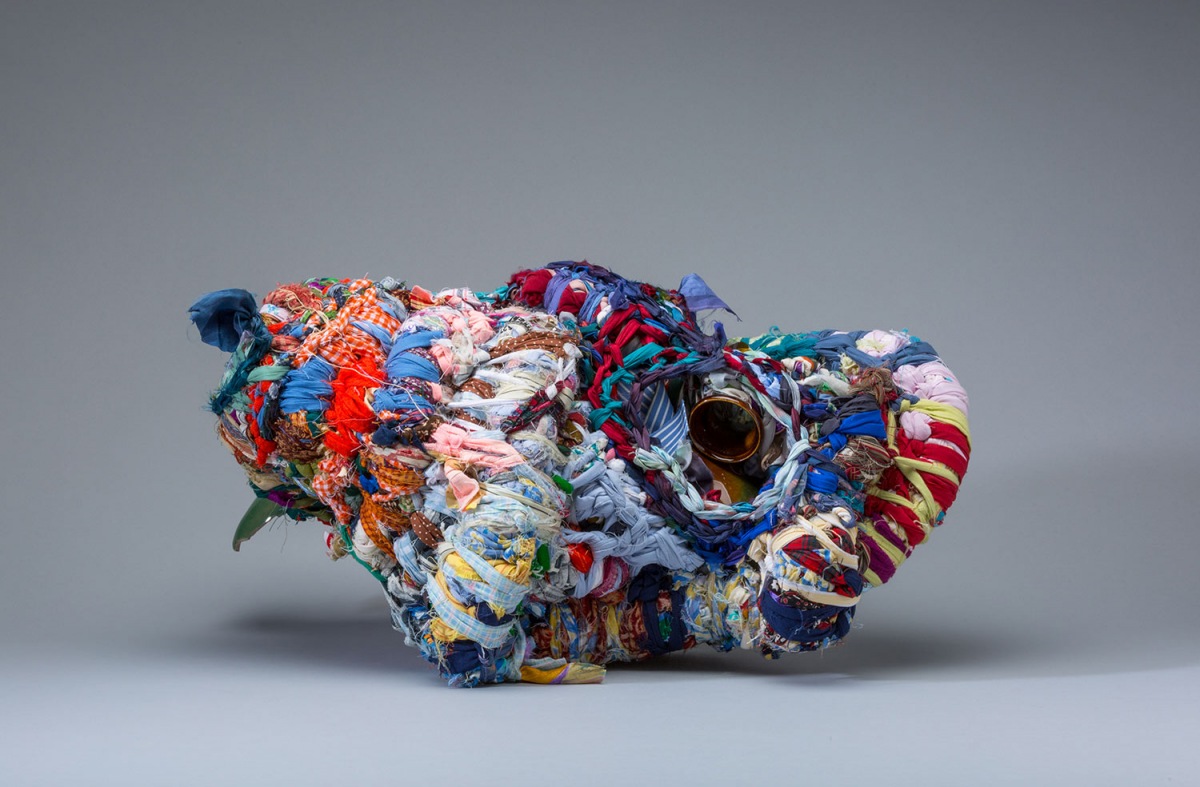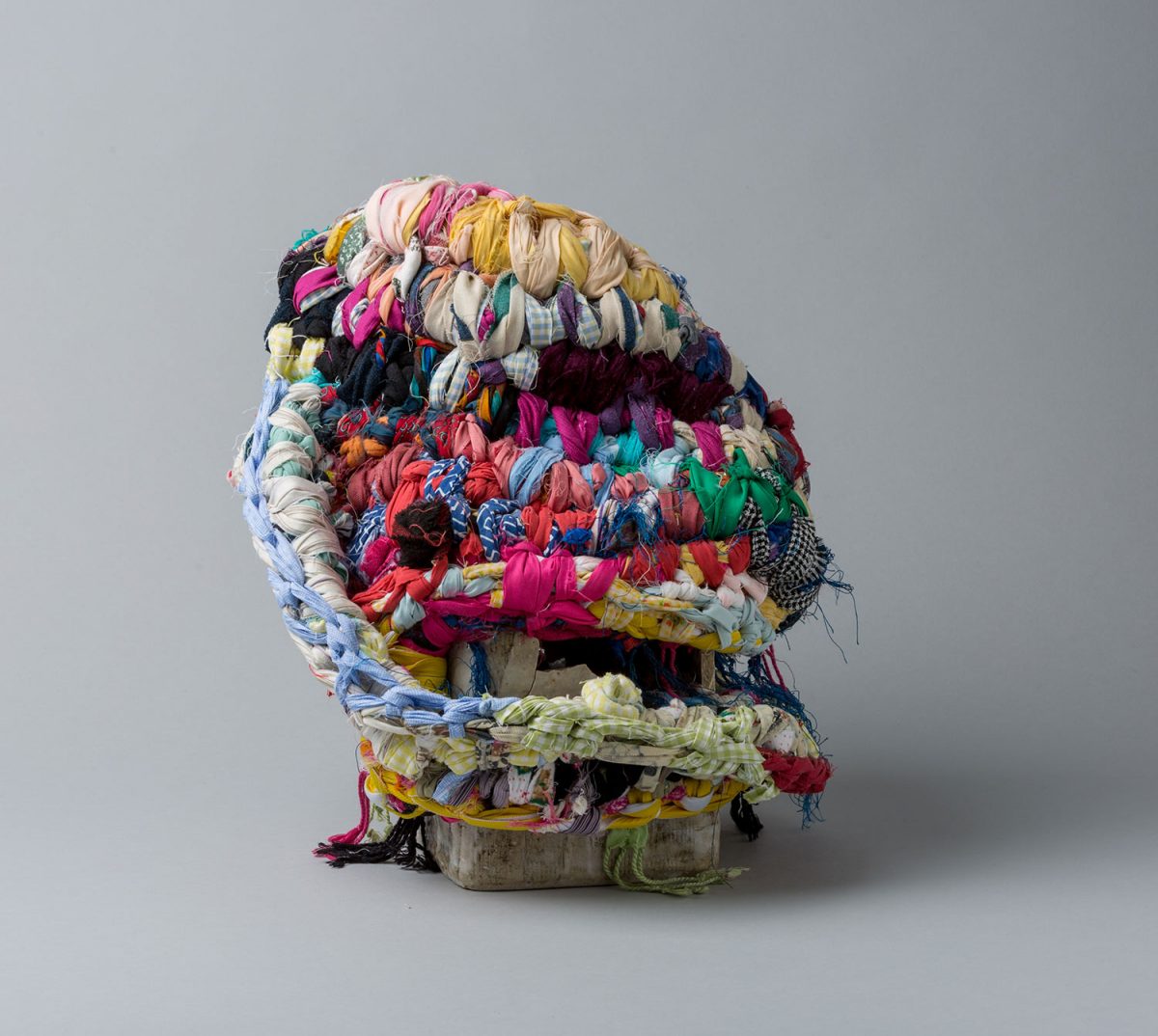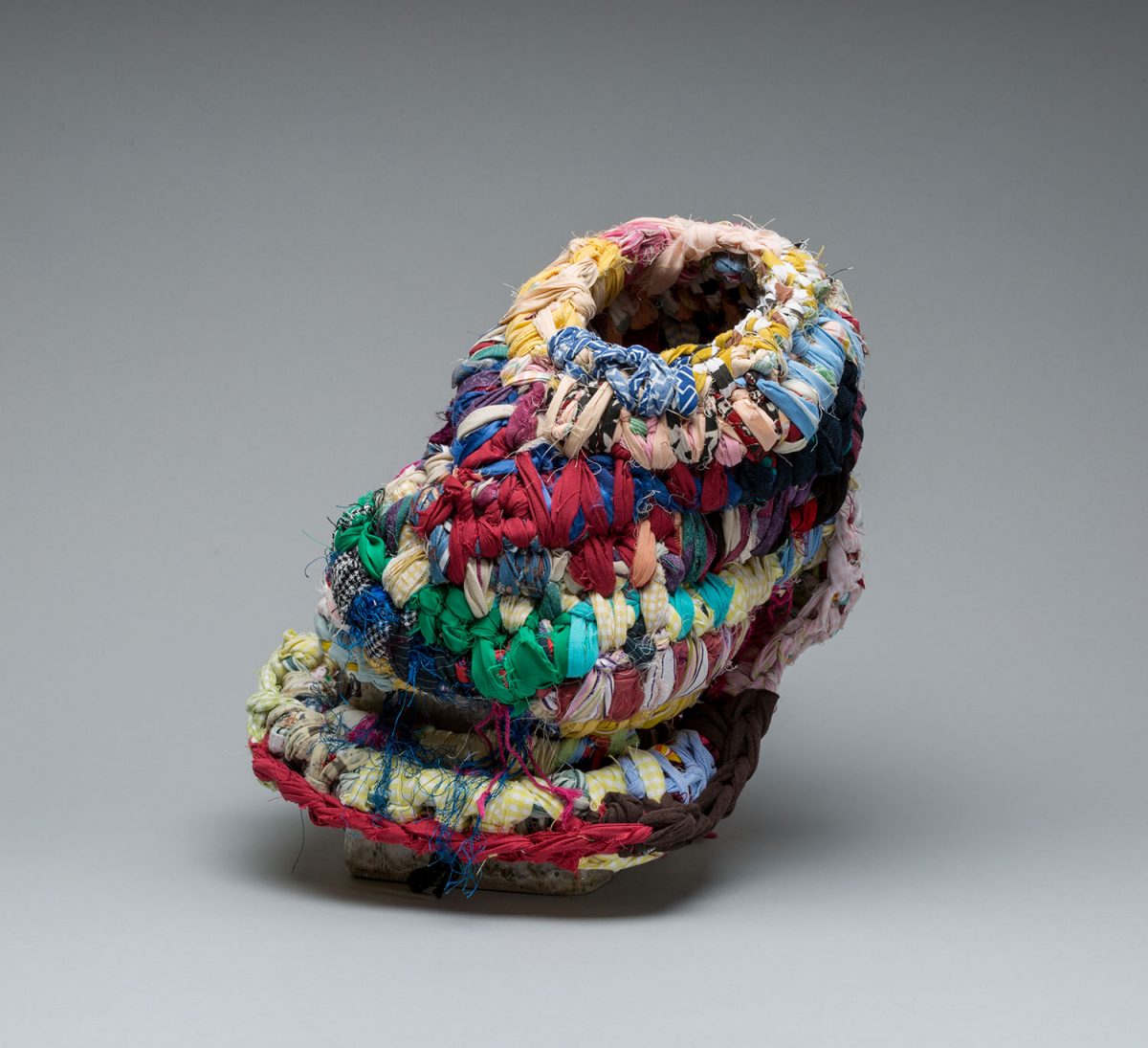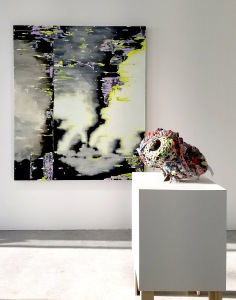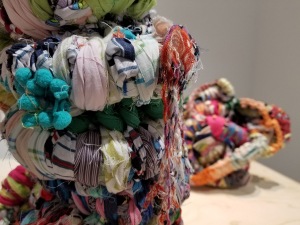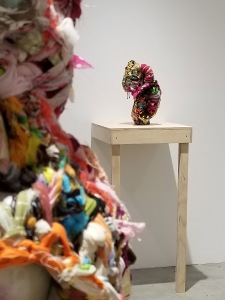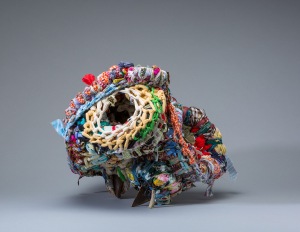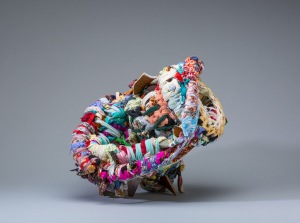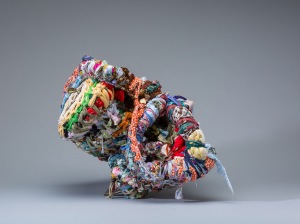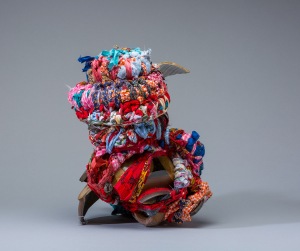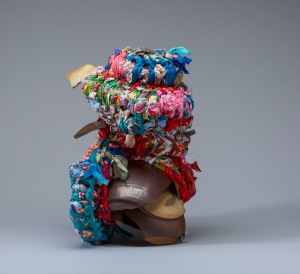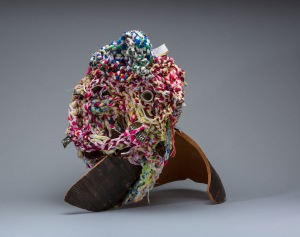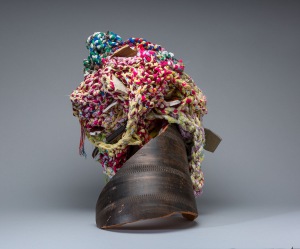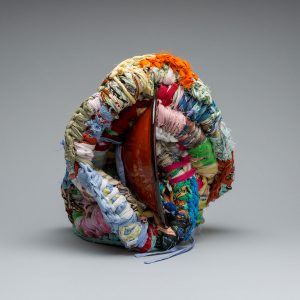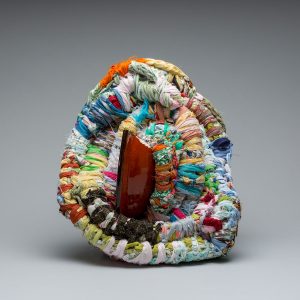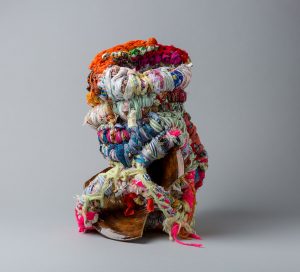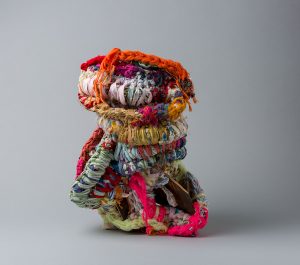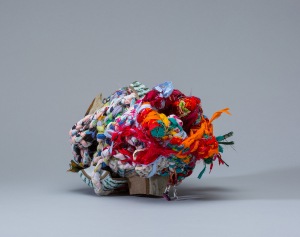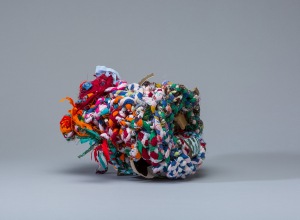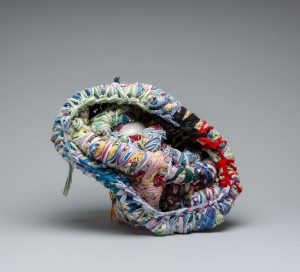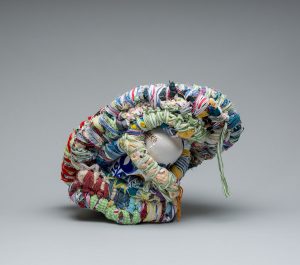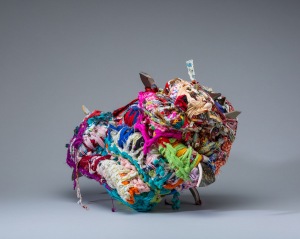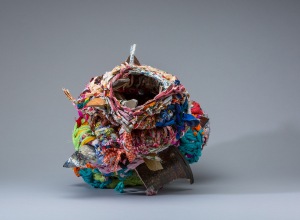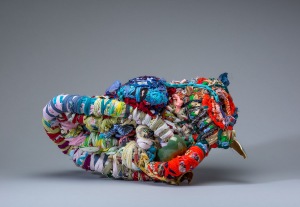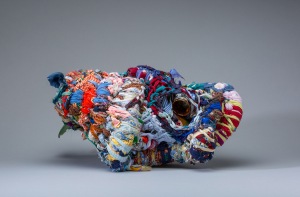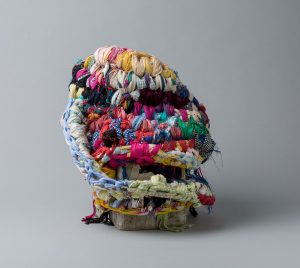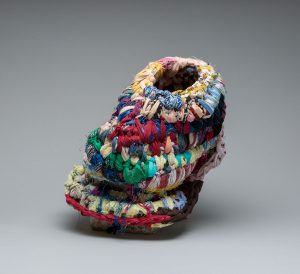 Videos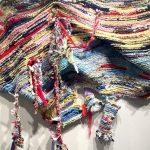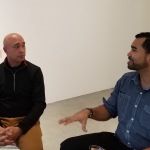 BIO
The series of Ramekon O'Arwisters unique crocheted/ceramic sculptures are aptly titled, Mending. The free-form abstractions entangle shards of broken ceramic vessels within coils of crocheted fabric. Employing ordinary household, or decorative pottery that's broken and discarded, O'Arwisters combines traditional crafts into a dimensional woven tapestry, stripping both cloth and ceramic of their intended function. Ramekon grew up in North Carolina with a grandmother who included him in the folk tradition of making quilts. "When I was growing up in North Carolina, I helped my paternal grandmother, Celia Jones Taylor (1896–1982) make quilts. Quilt-making with her is one of my fondest childhood memories. With her, I was embraced, important, and special. I was a little black boy hiding my queer self from my family during the harsh reality of the Jim Crow South during the 1960s and before the turbulent years of the Civil Rights Movement that spread throughout the country."
A San Francisco-based social practice artist, Ramekon O'Arwisters is the founder of Crochet Jam, a community arts project infused with folk-art traditions that foster a creative culture in cooperative relationships. The crocheted rag event allows a diverse audience to create together, refocusing energy toward shared goals.
Born in Kernersville, North Carolina, O'Arwisters earned a M.Div. from Duke University Divinity School in 1986. He was an artist-in-residence at the de Young Museum, the Djerassi Resident Artists Program, and the Vermont Studio Center. Grants and Awards include Artadia: The Fund for Art and Dialogue, NY, the San Francisco Foundation and the San Francisco Arts Commission Cultural Equity Program. He also received the 2014 Eureka Fellow, awarded by the Fleishhacker Foundation, San Francisco. His work has been featured in the LA Times, San Francisco Chronicle, 7×7 Magazine, Artnet, and the San Francisco Examiner.
PSG is honored to debut the crocheted fabric sculptures of Ramekon O'Arwisters at PULSE MIAMI 2017; Thursday, December 7 – Sunday, December 10, 2017.
Ramekon O'Arwisters one-person exhibition at PSG opens January 6th – February 10th, 2018. Concurrent with his exhibition he'll be featured with RECOLOGY Artist Residency at the January 2018 UNTITLED Art Fair in San Francisco.
News
February 28, 2019
San Franciso Chronicle
October 16, 2015
Artnet News