On Fire ⏐Tony Marsh + Cornelia Schulz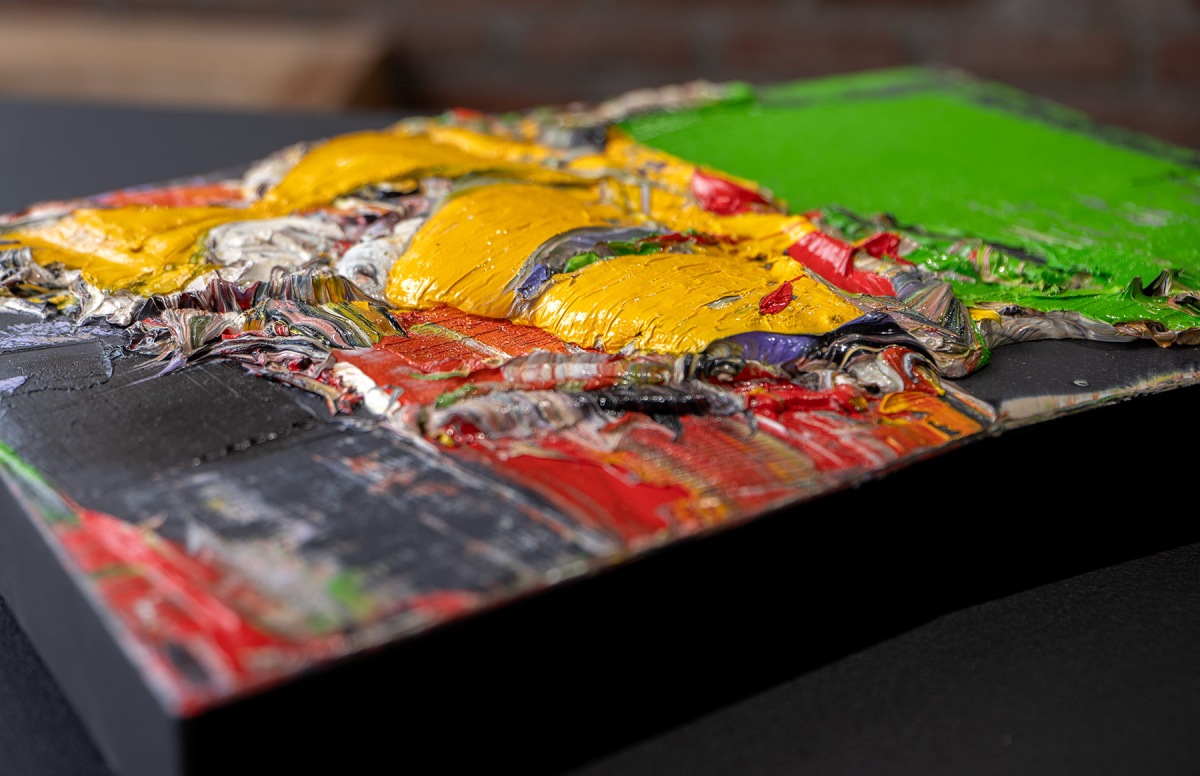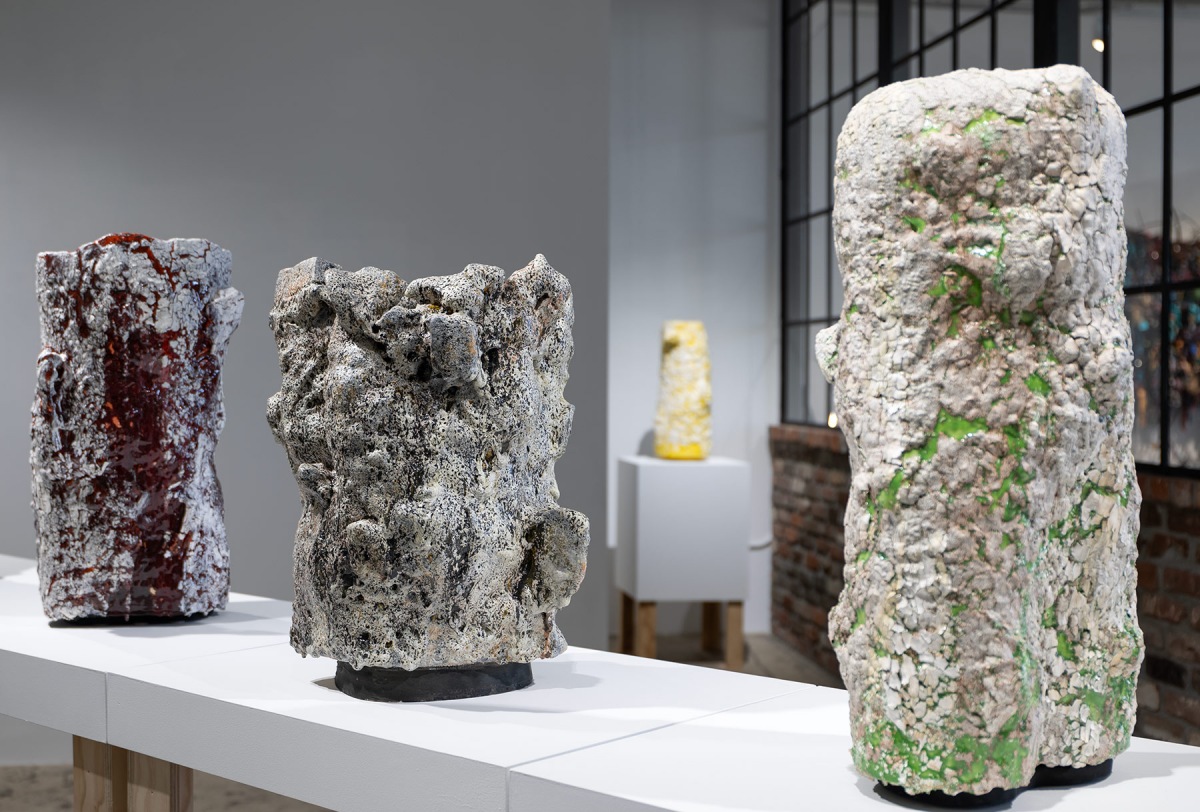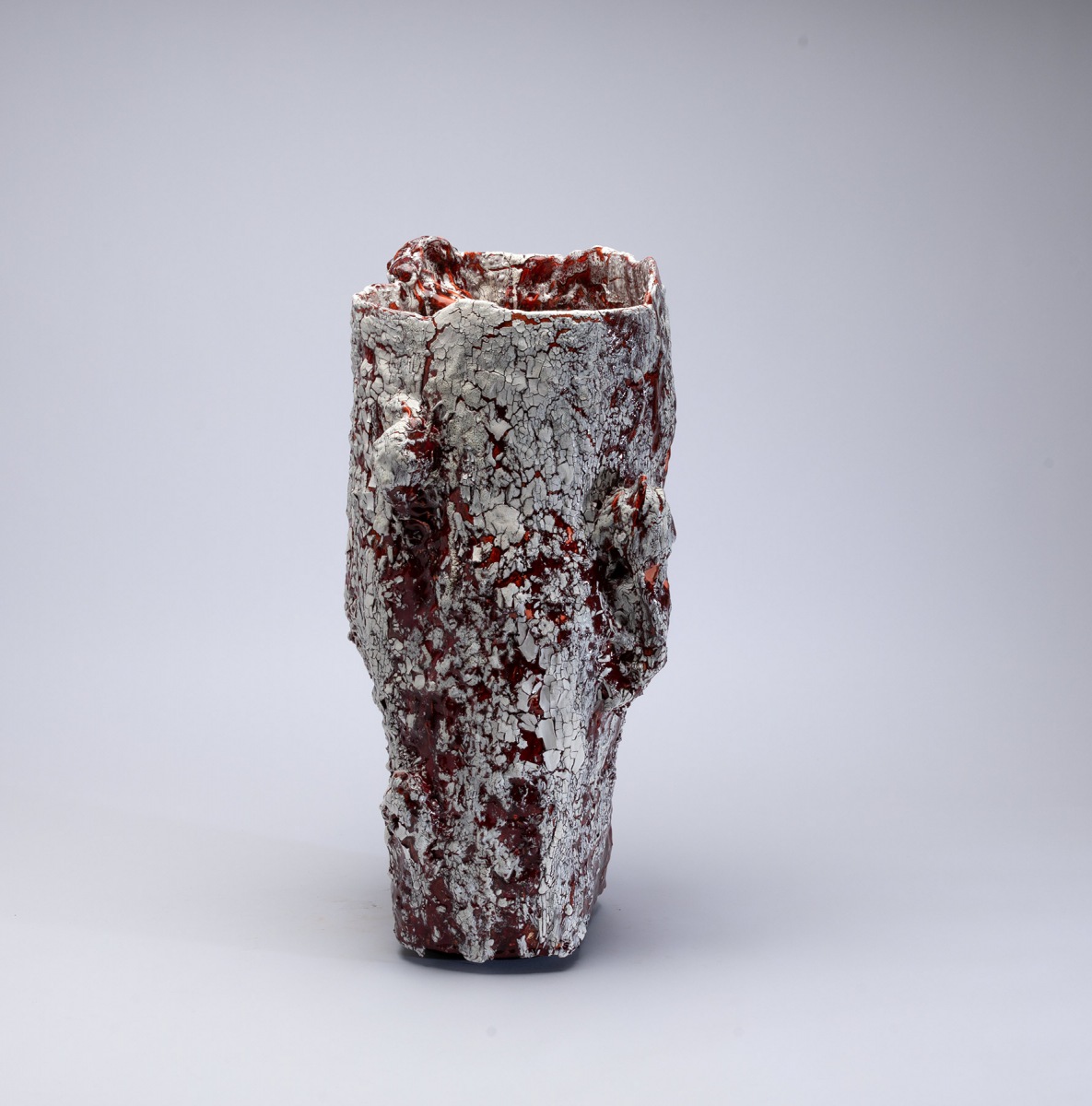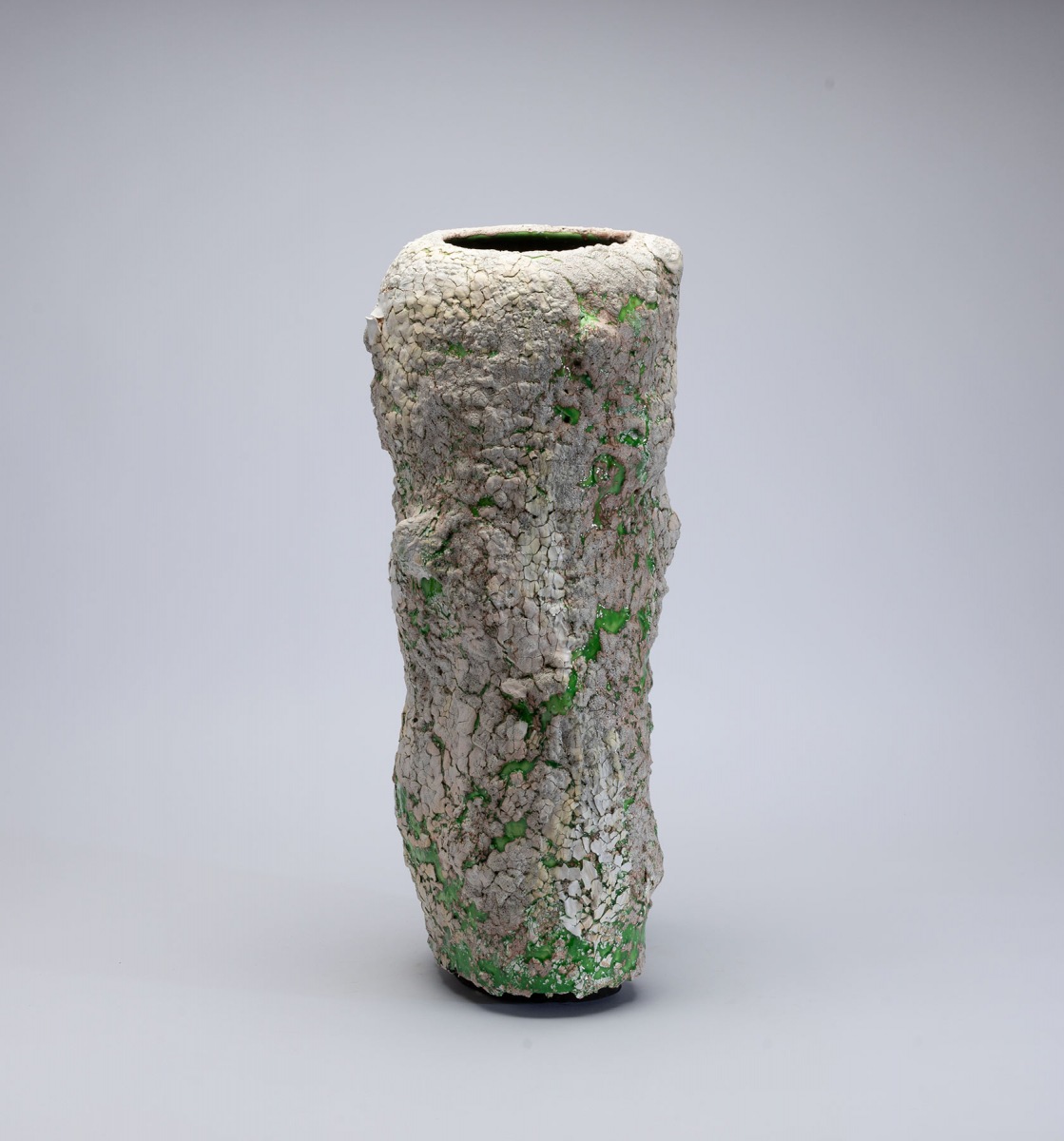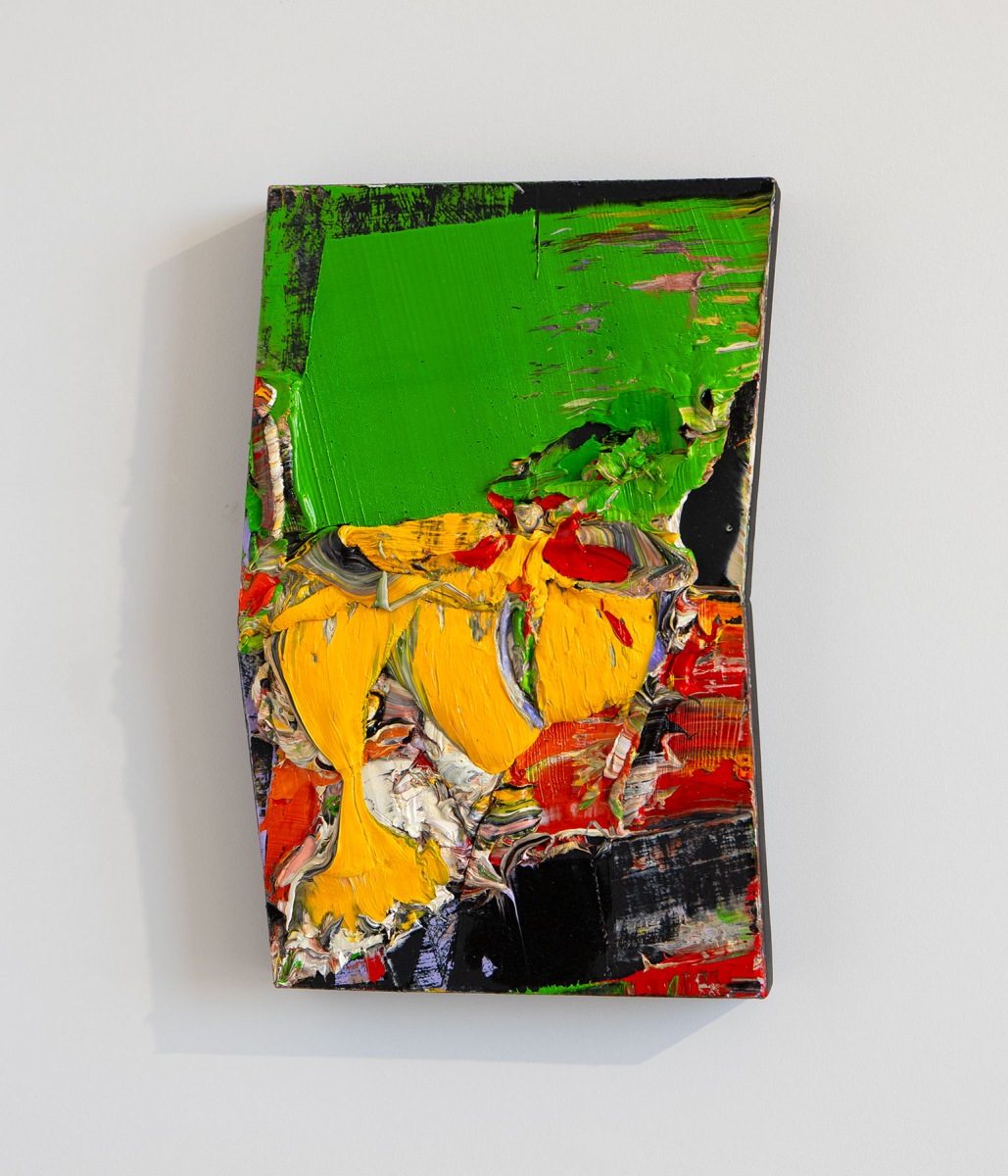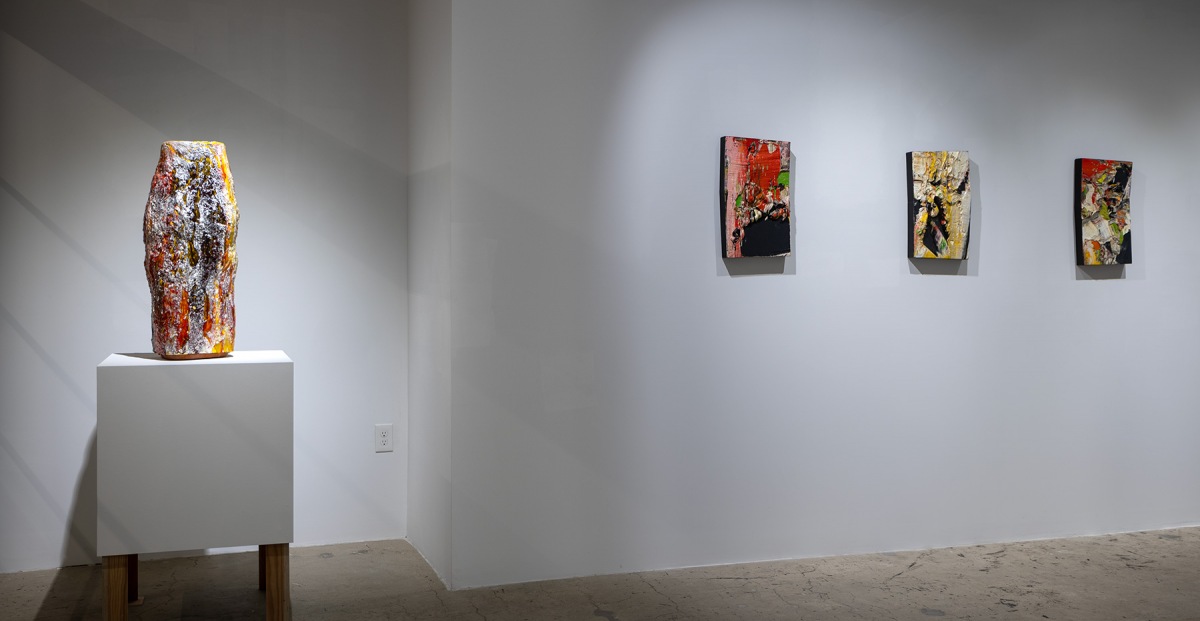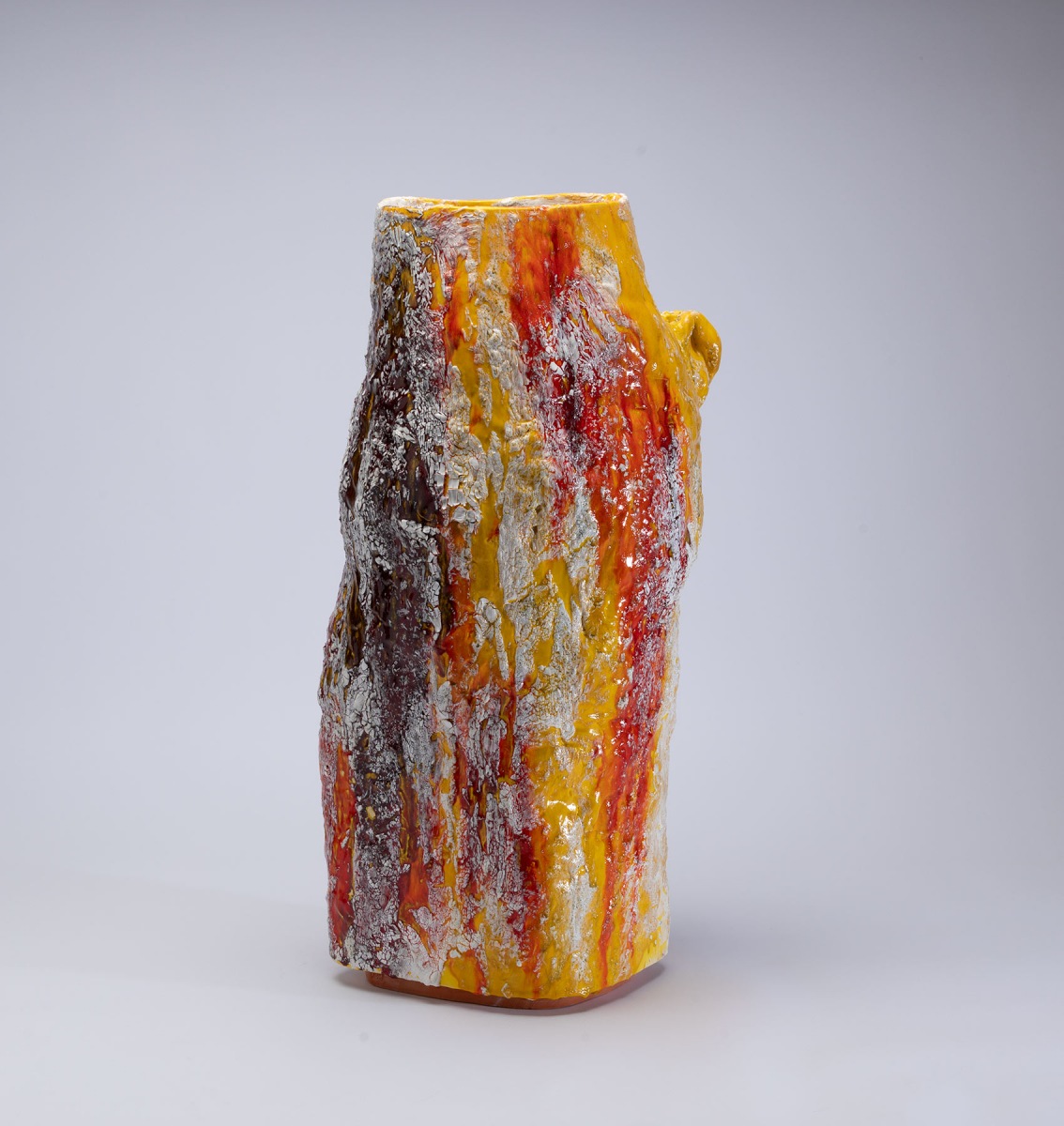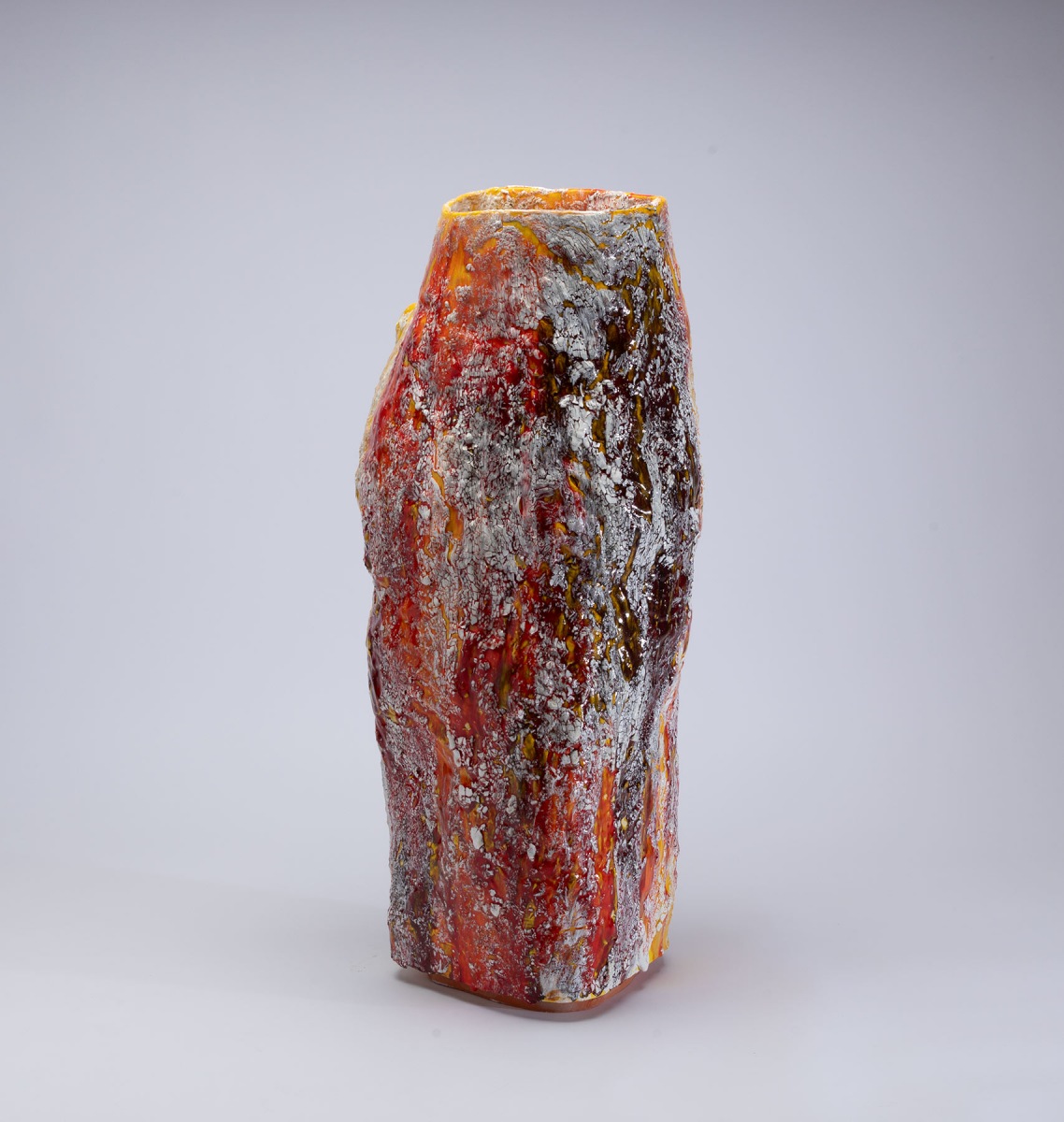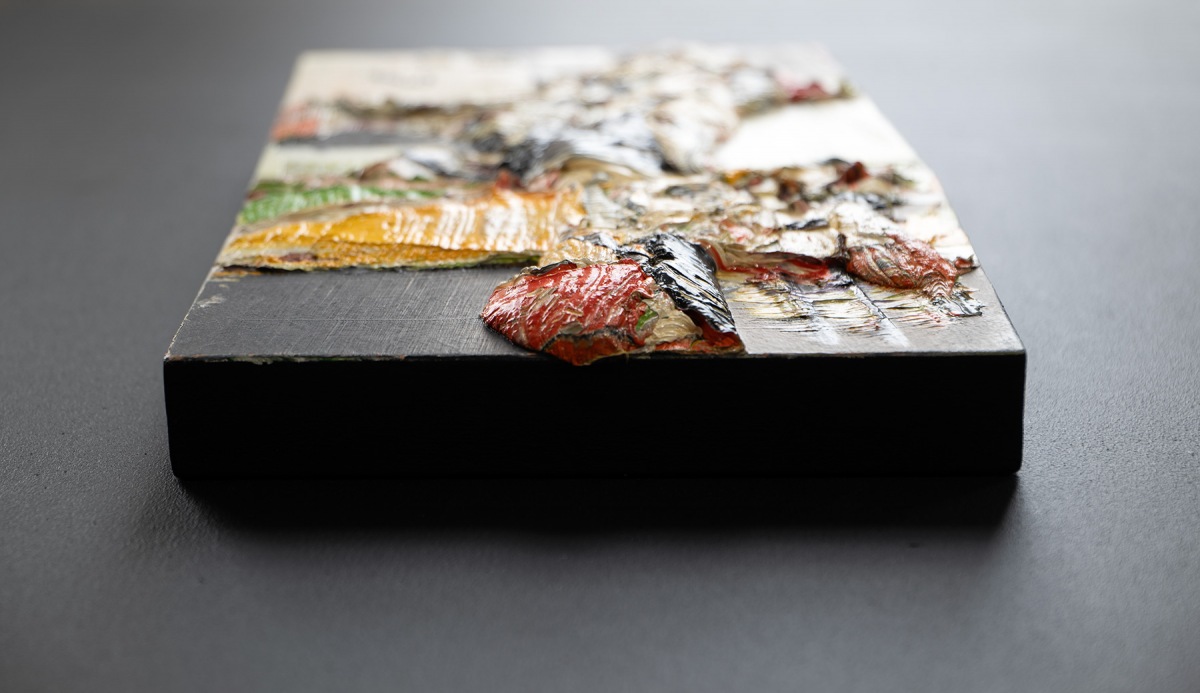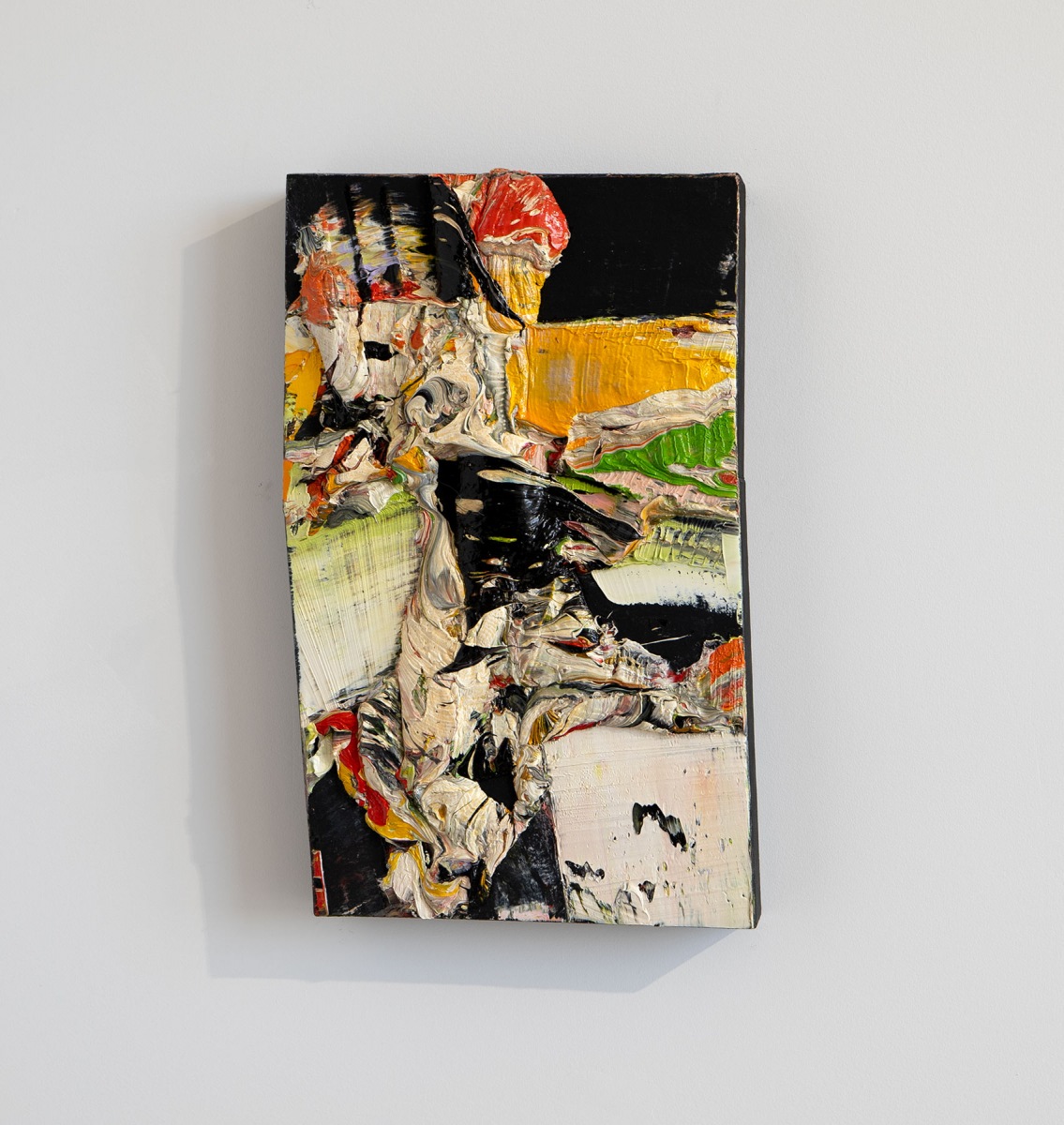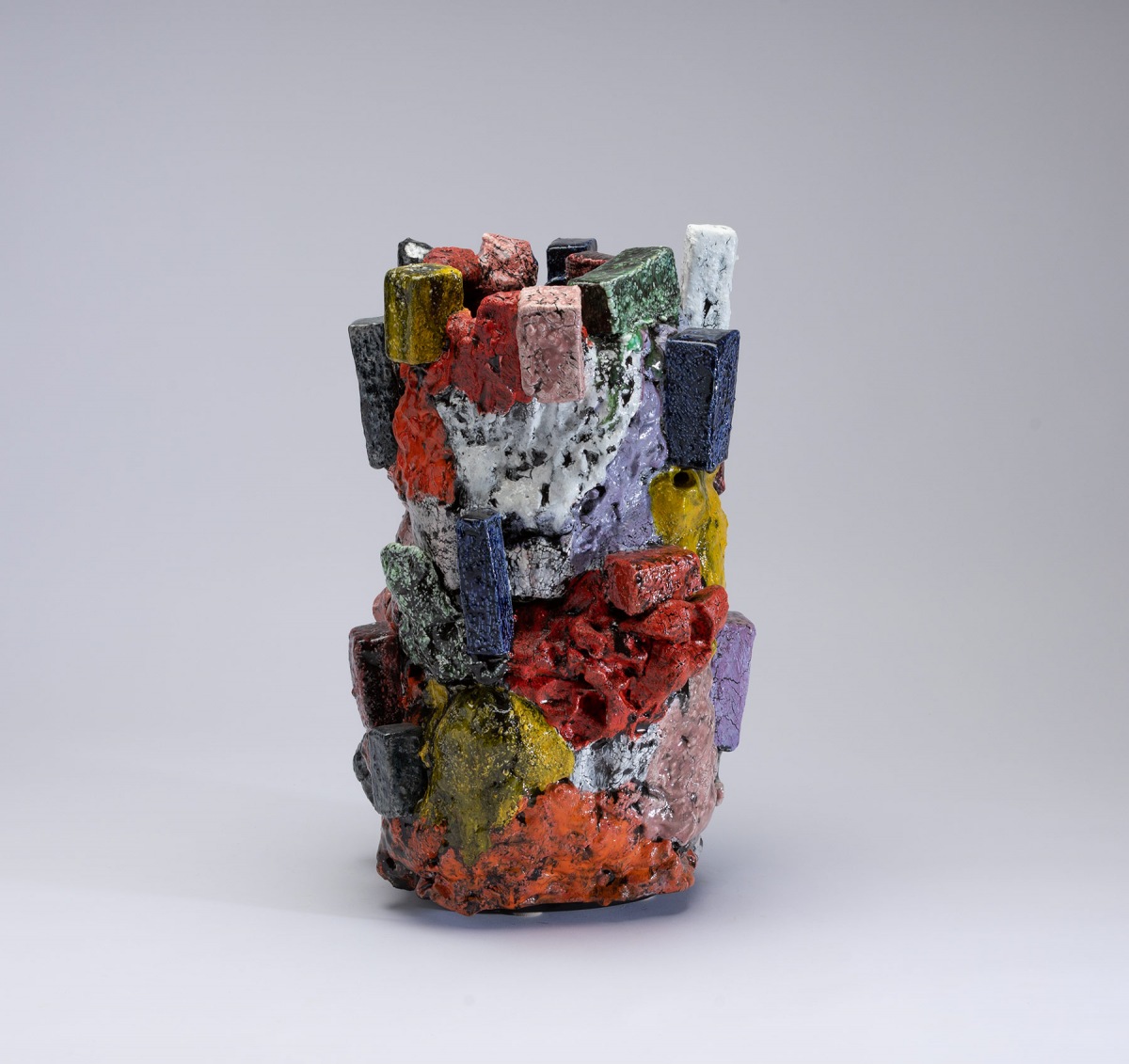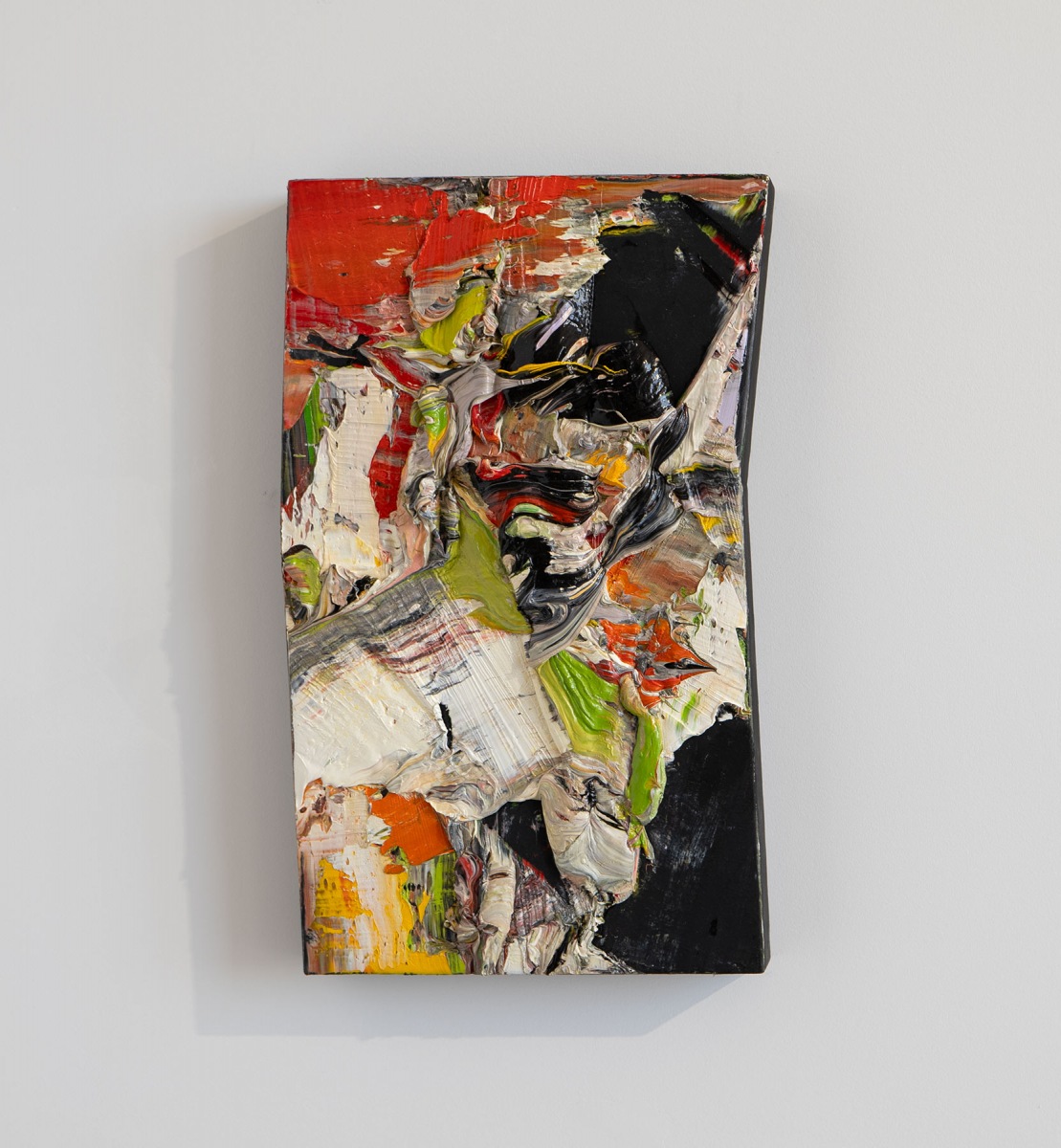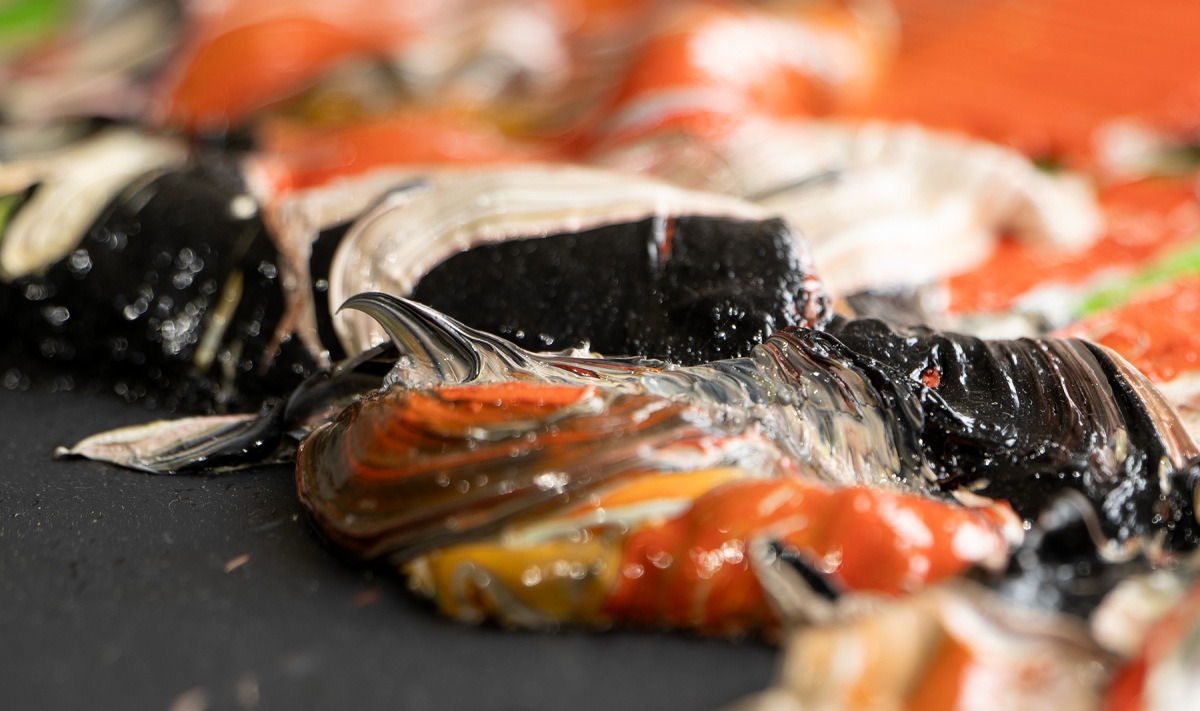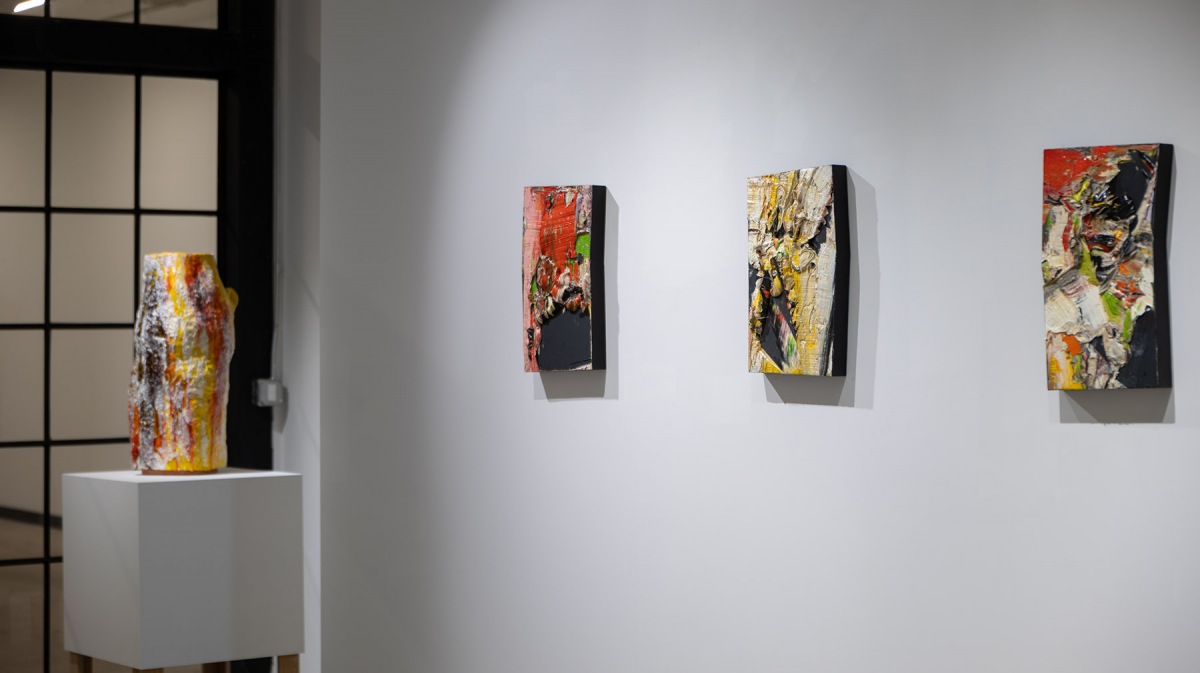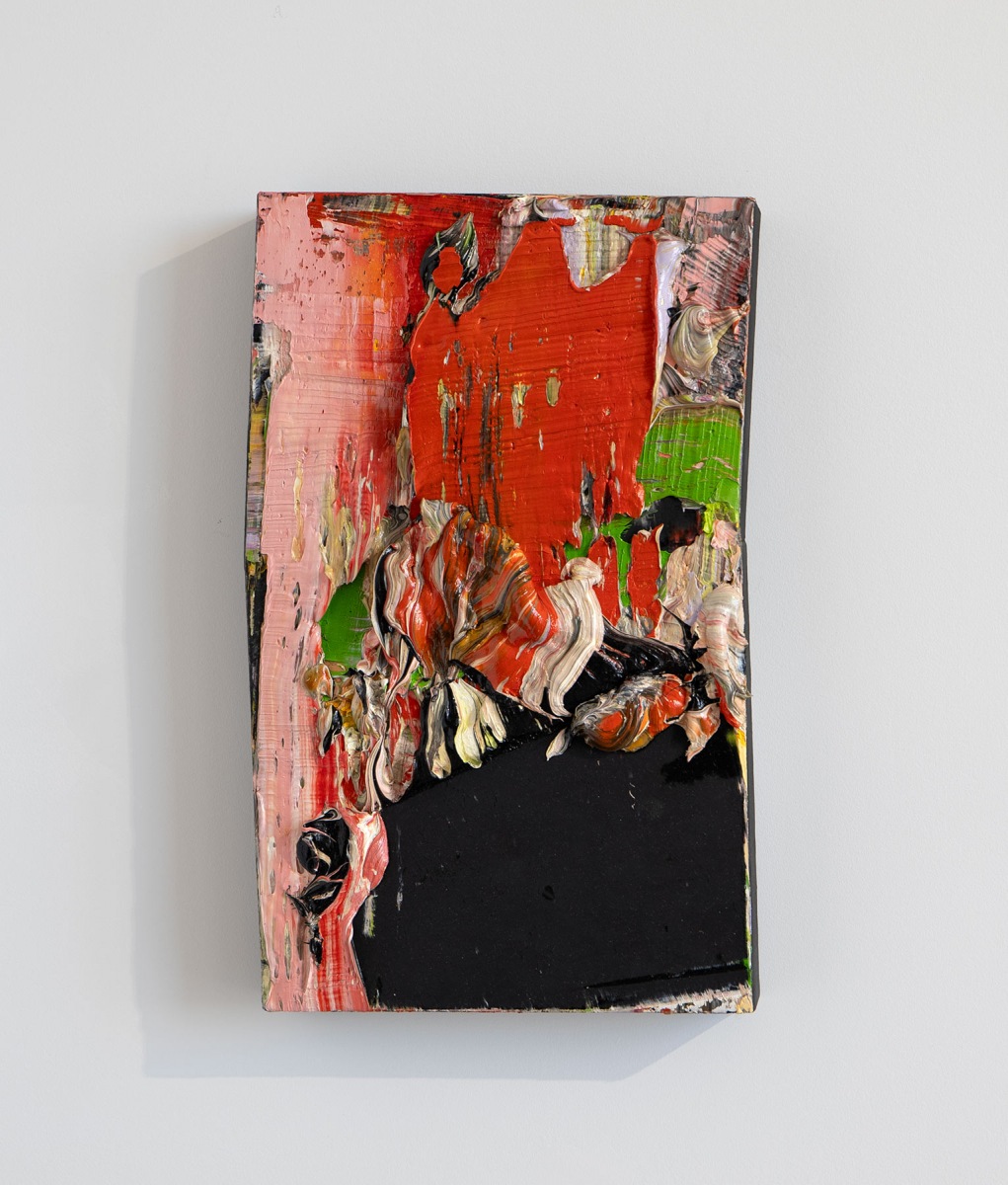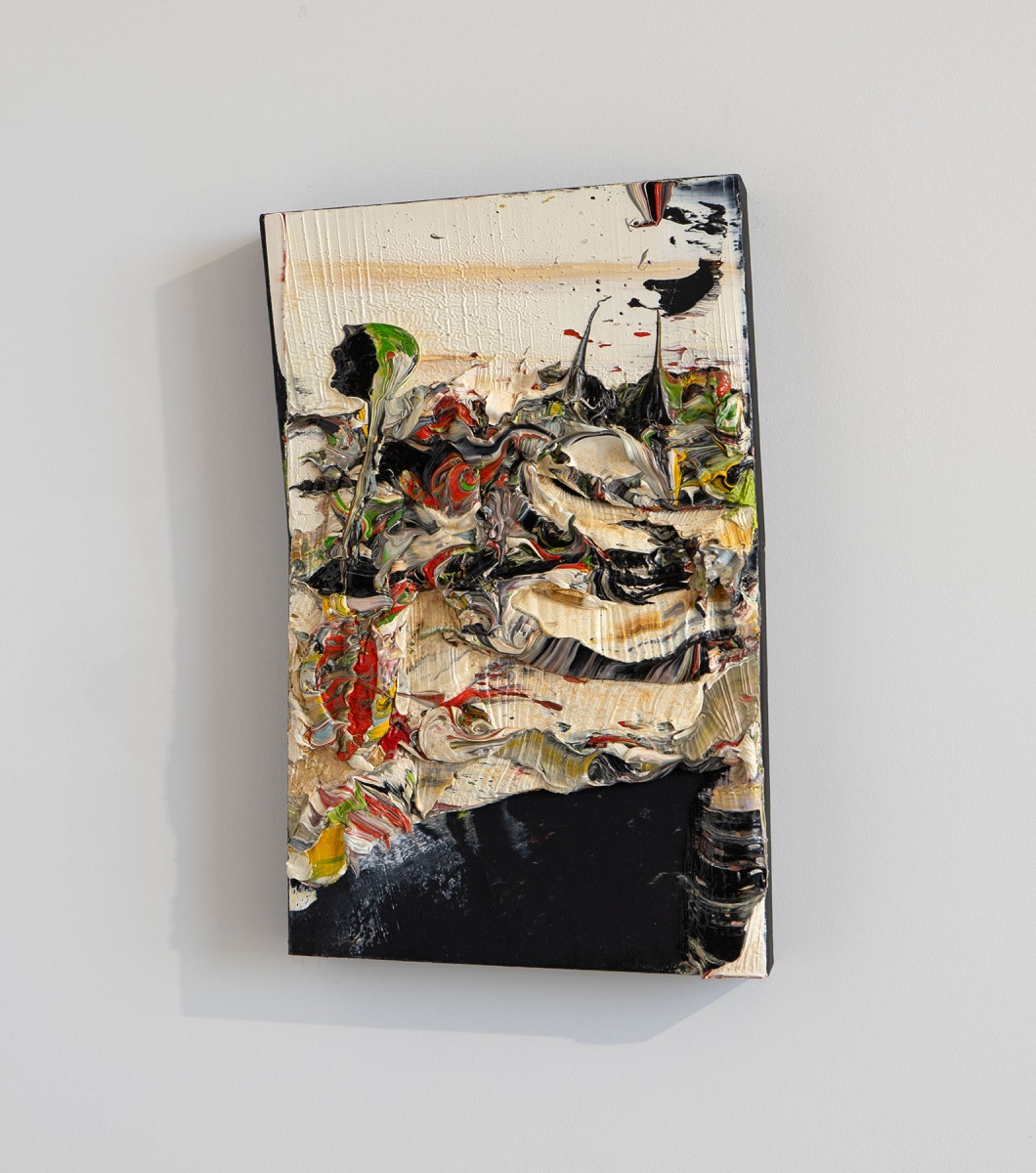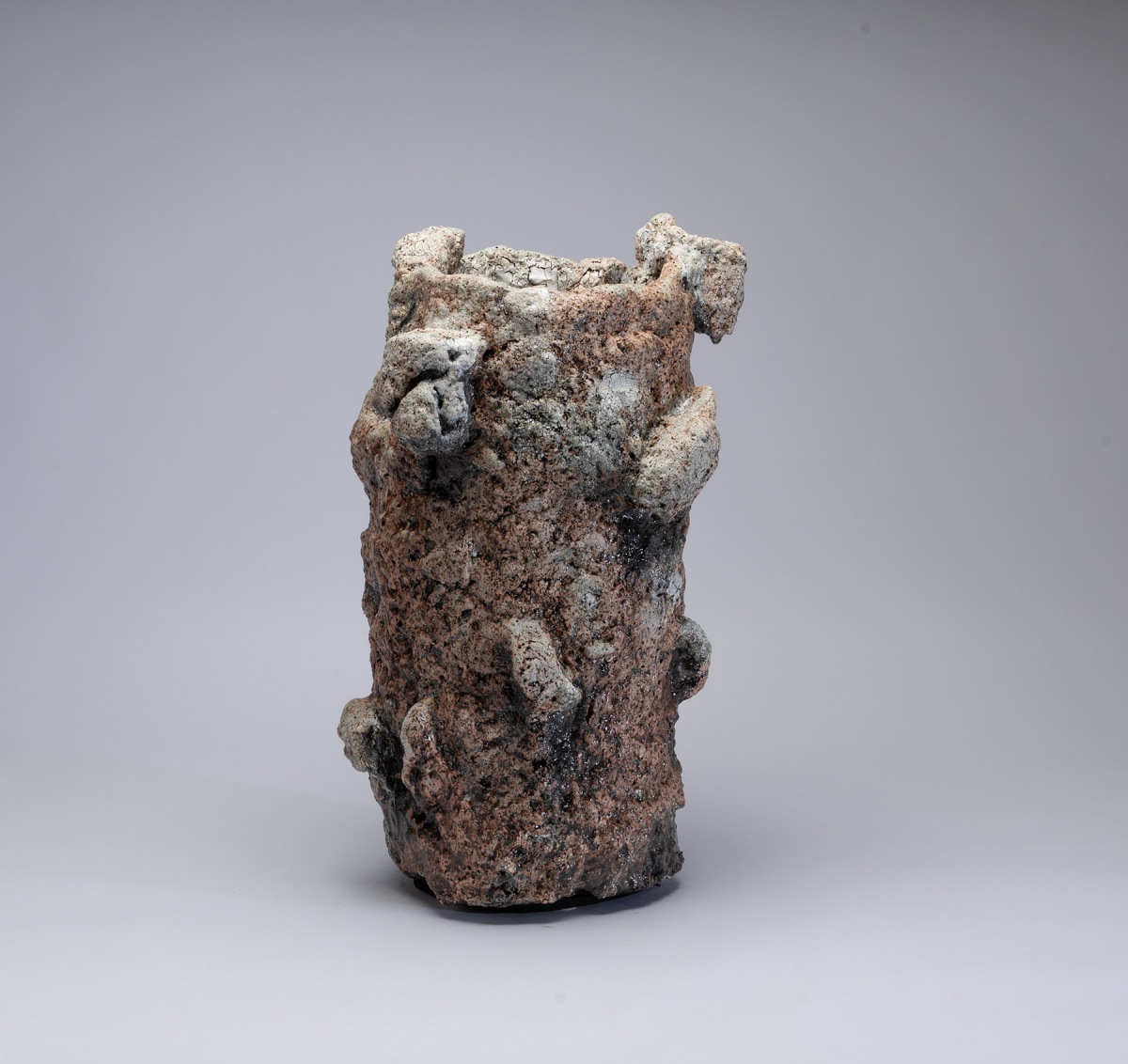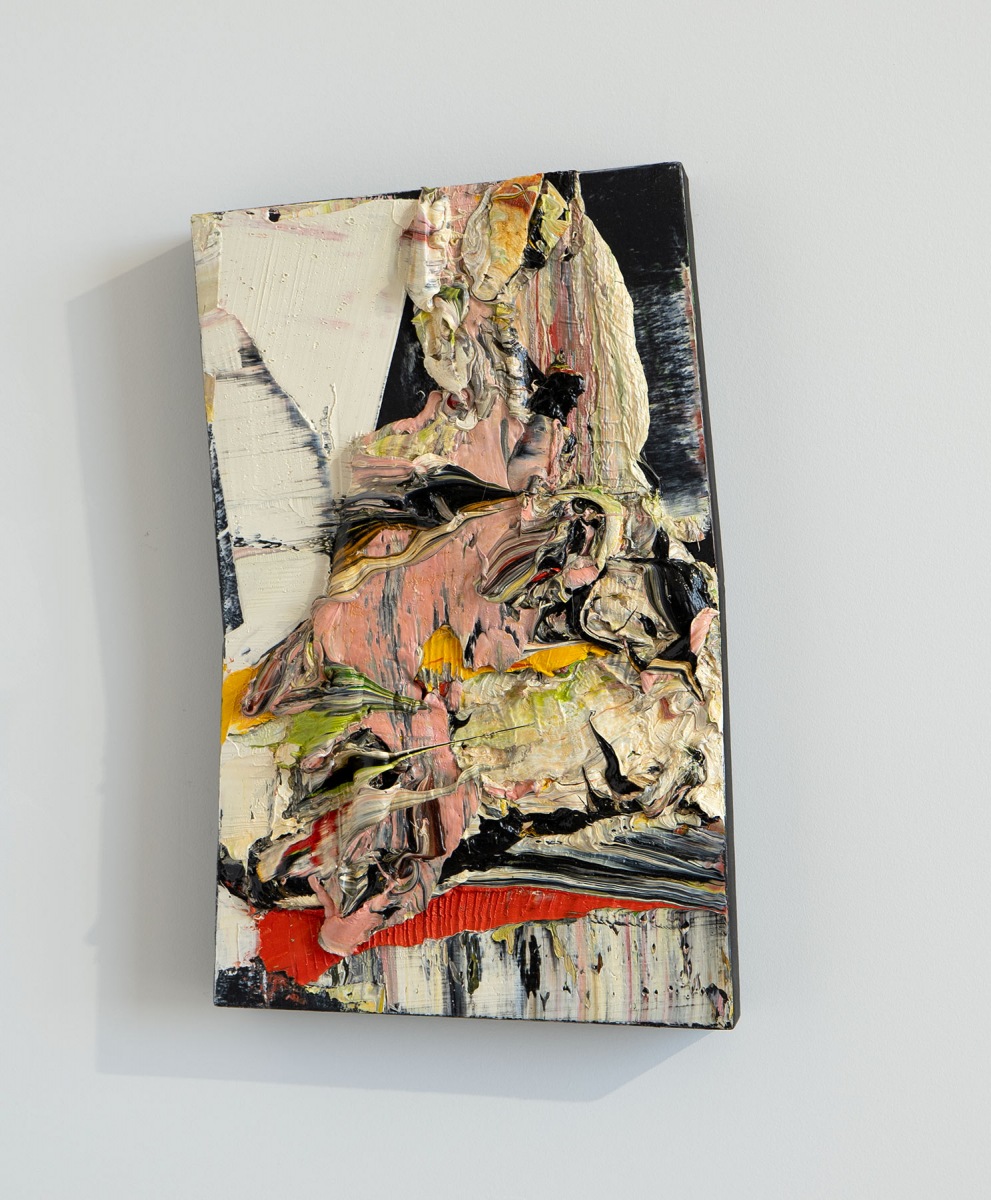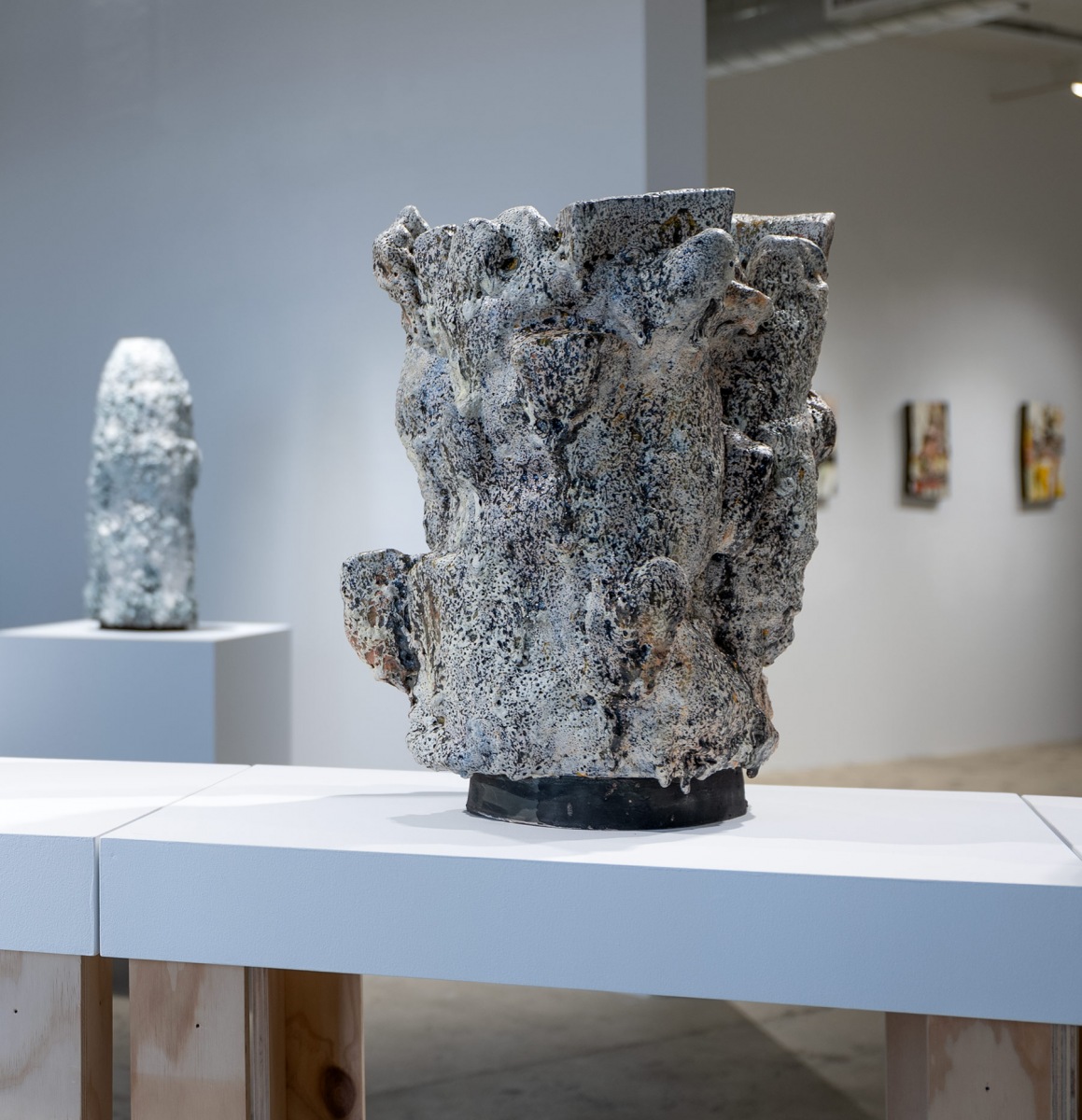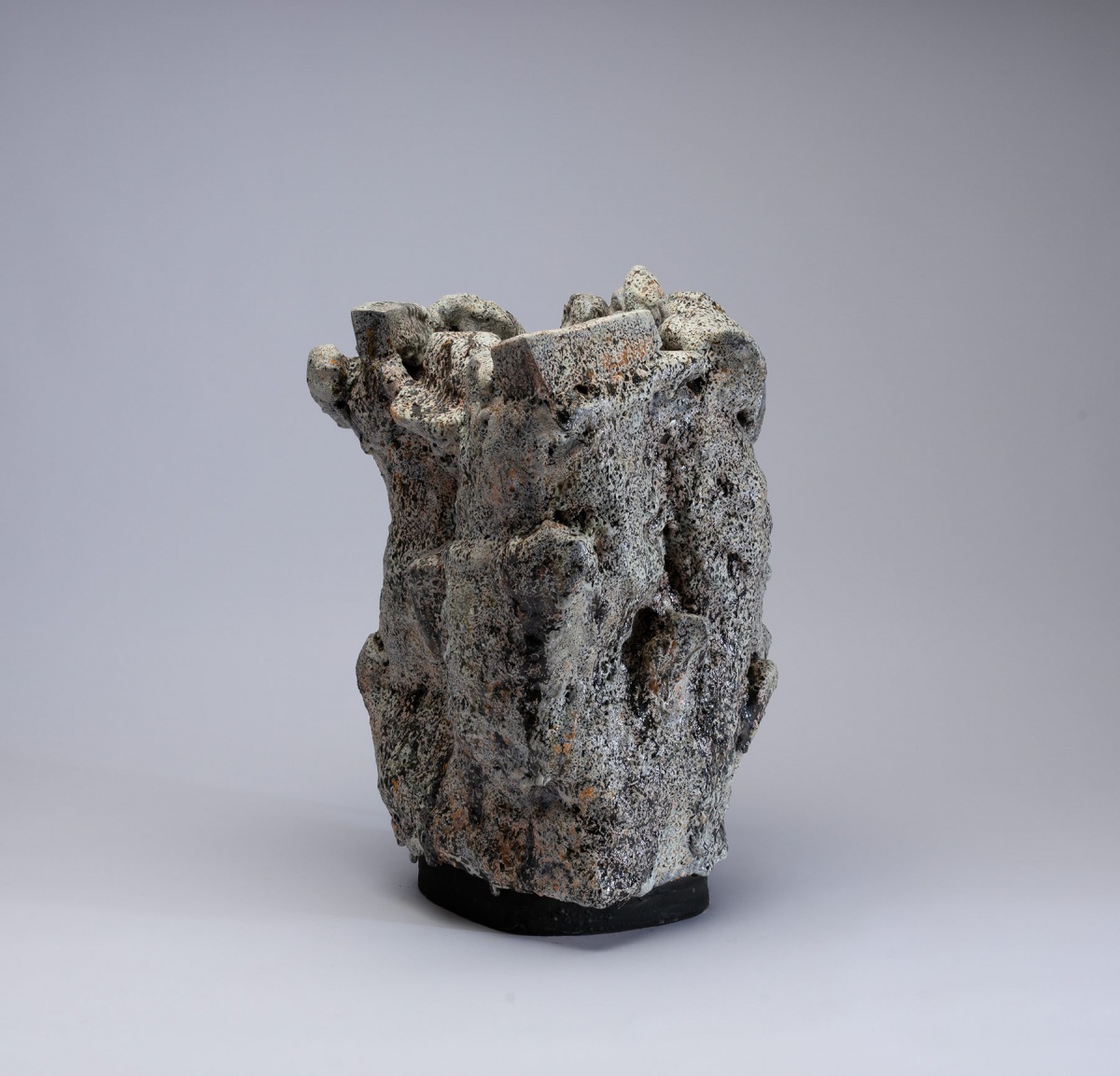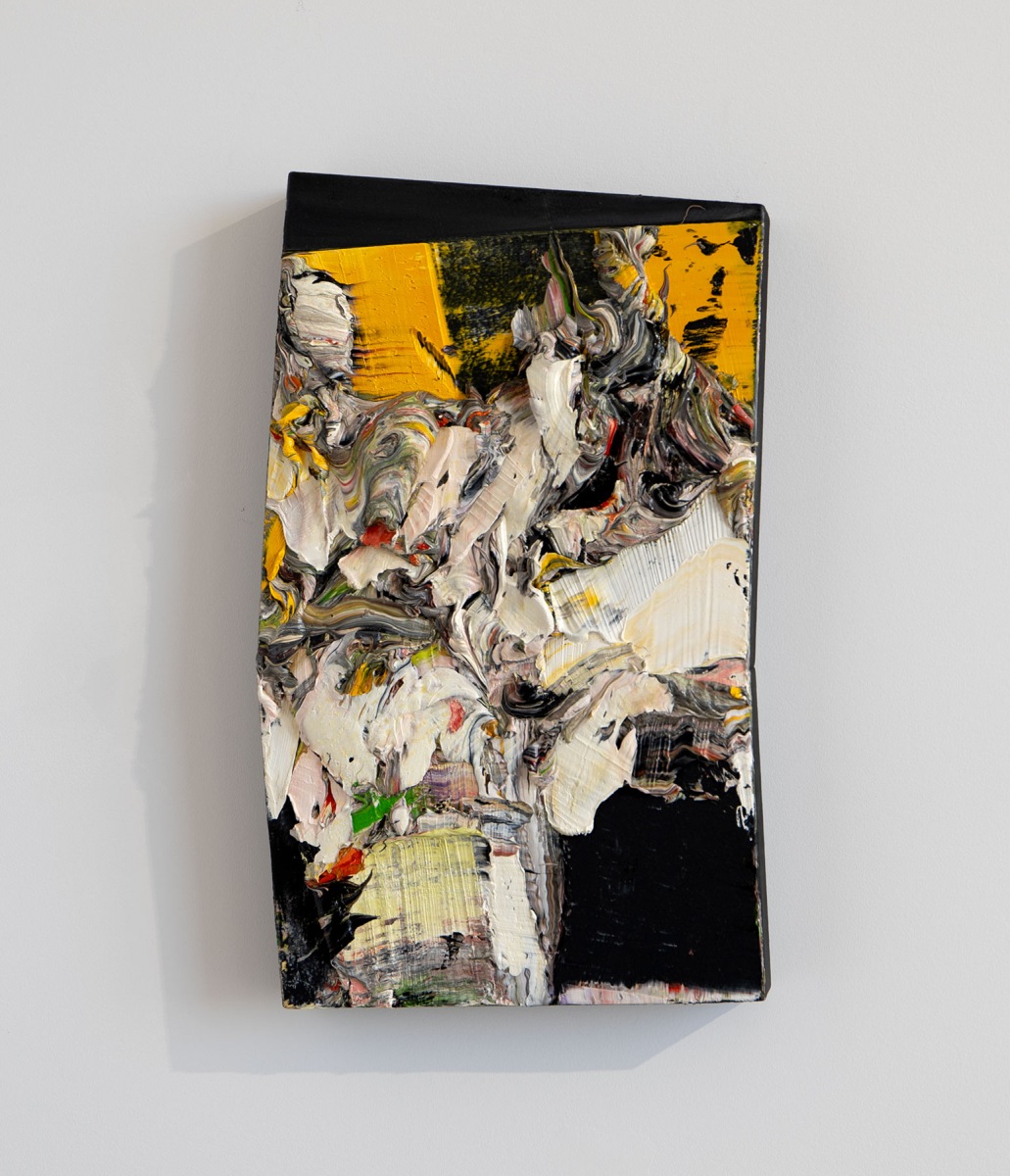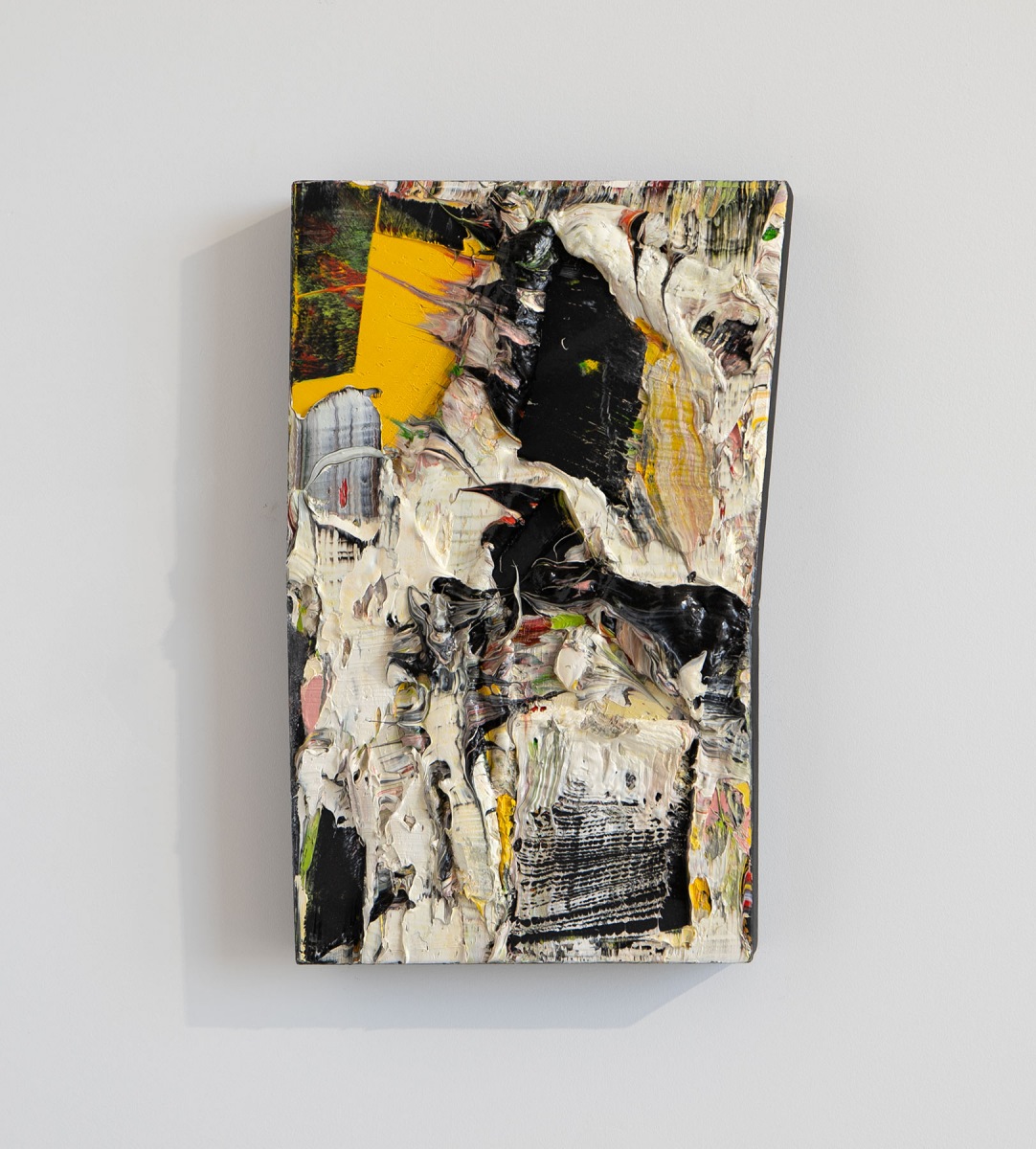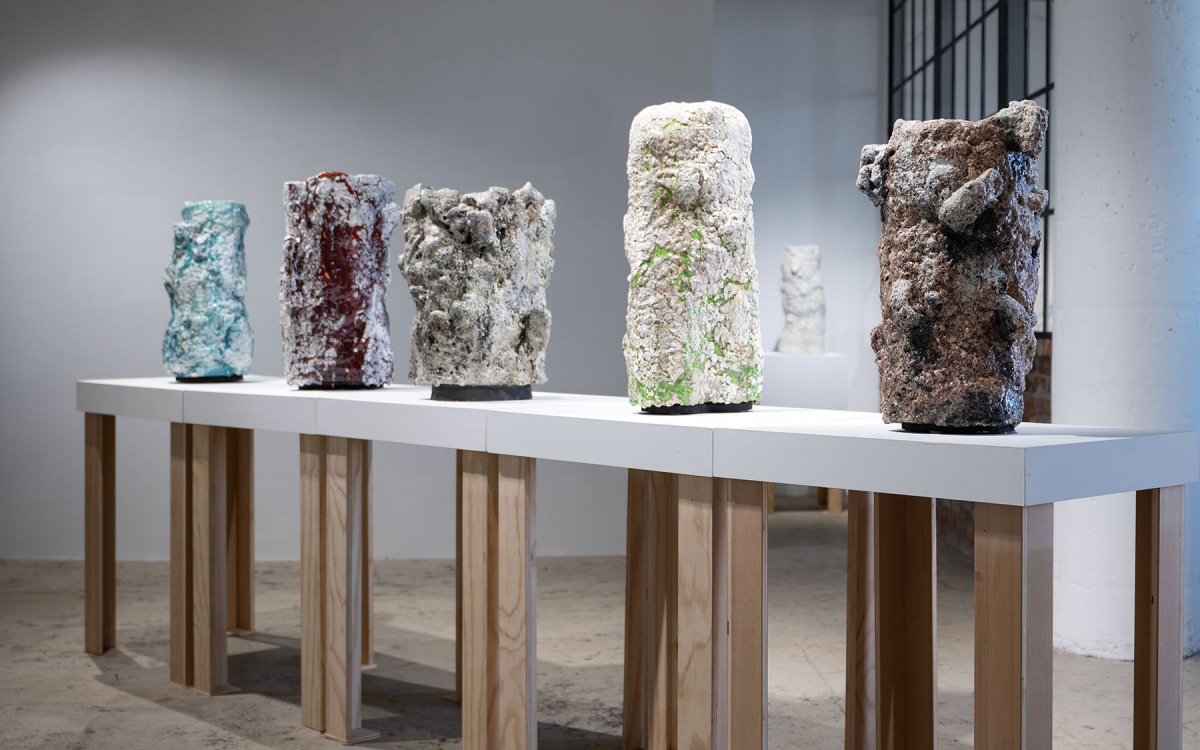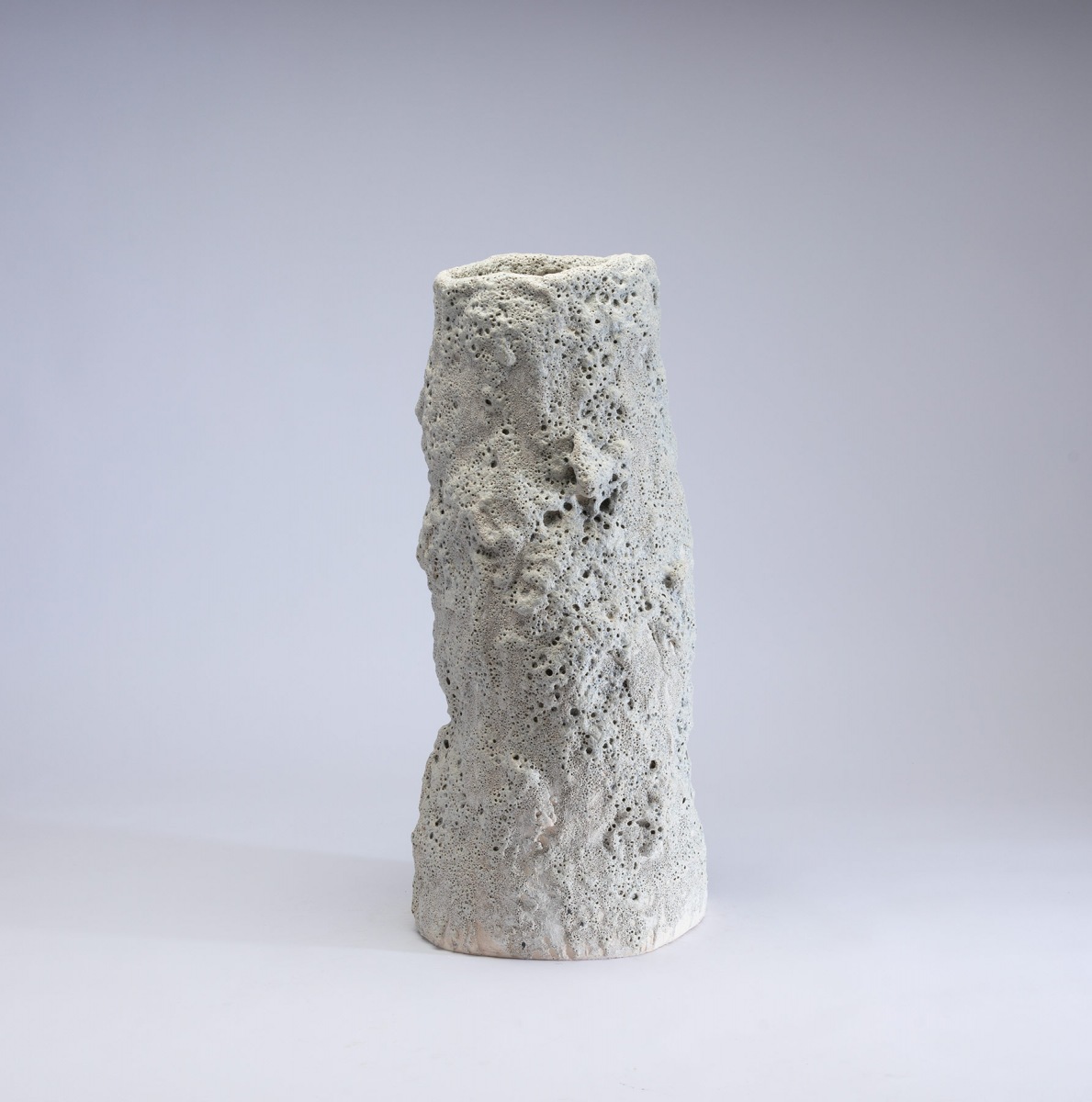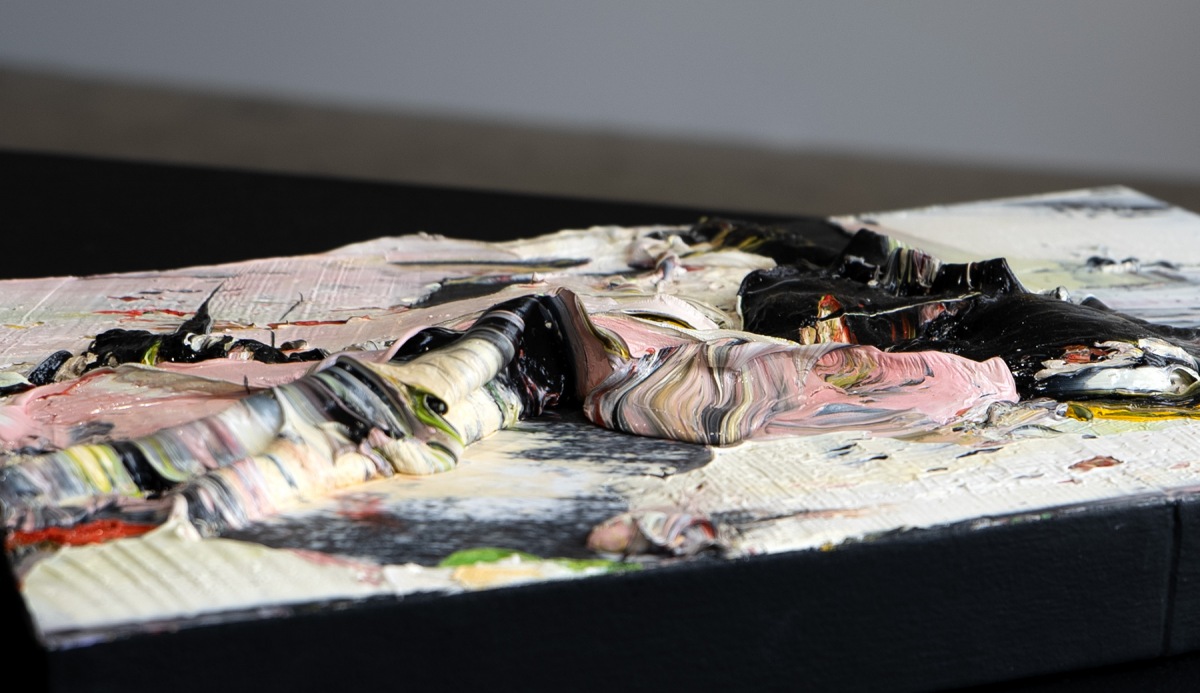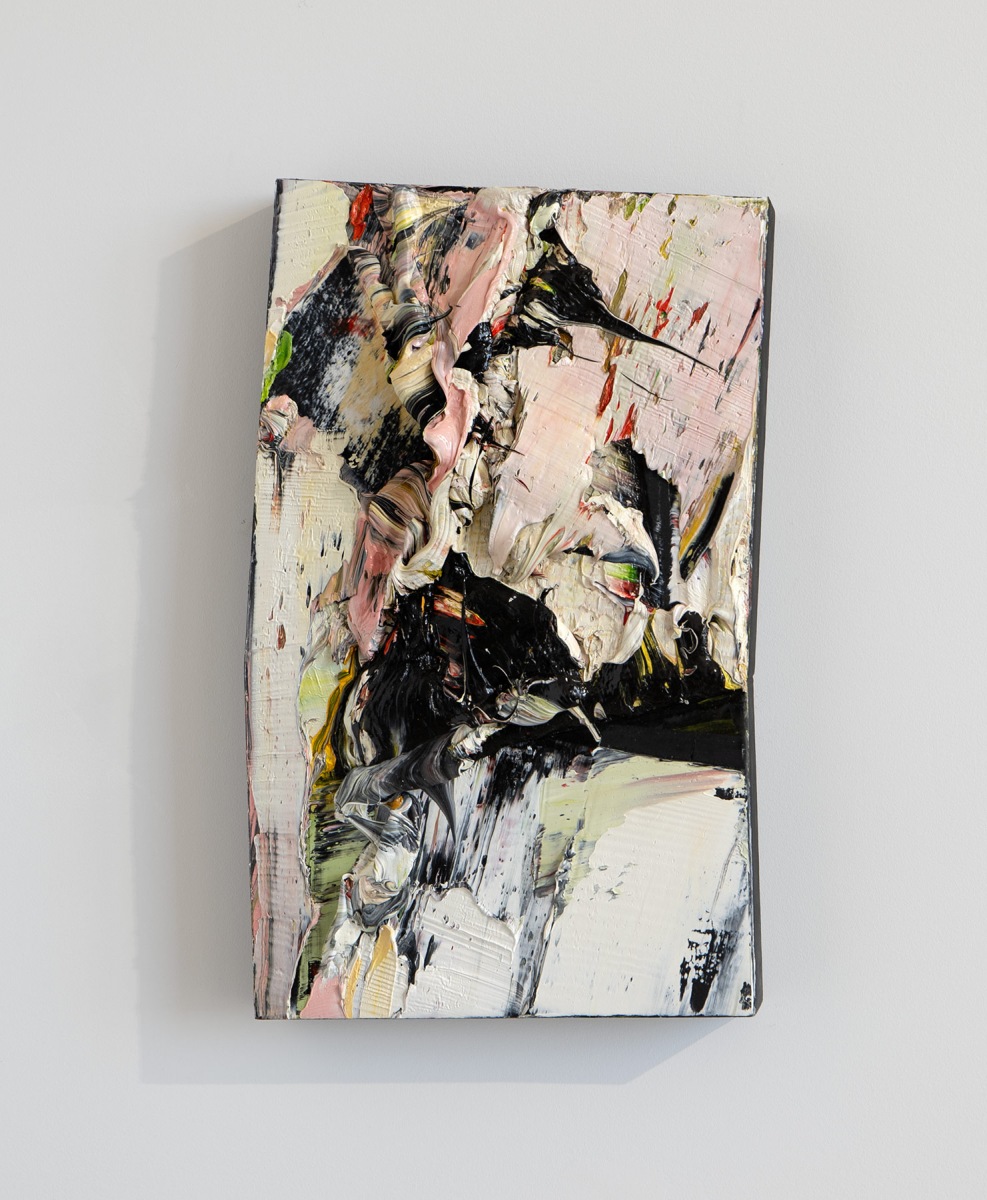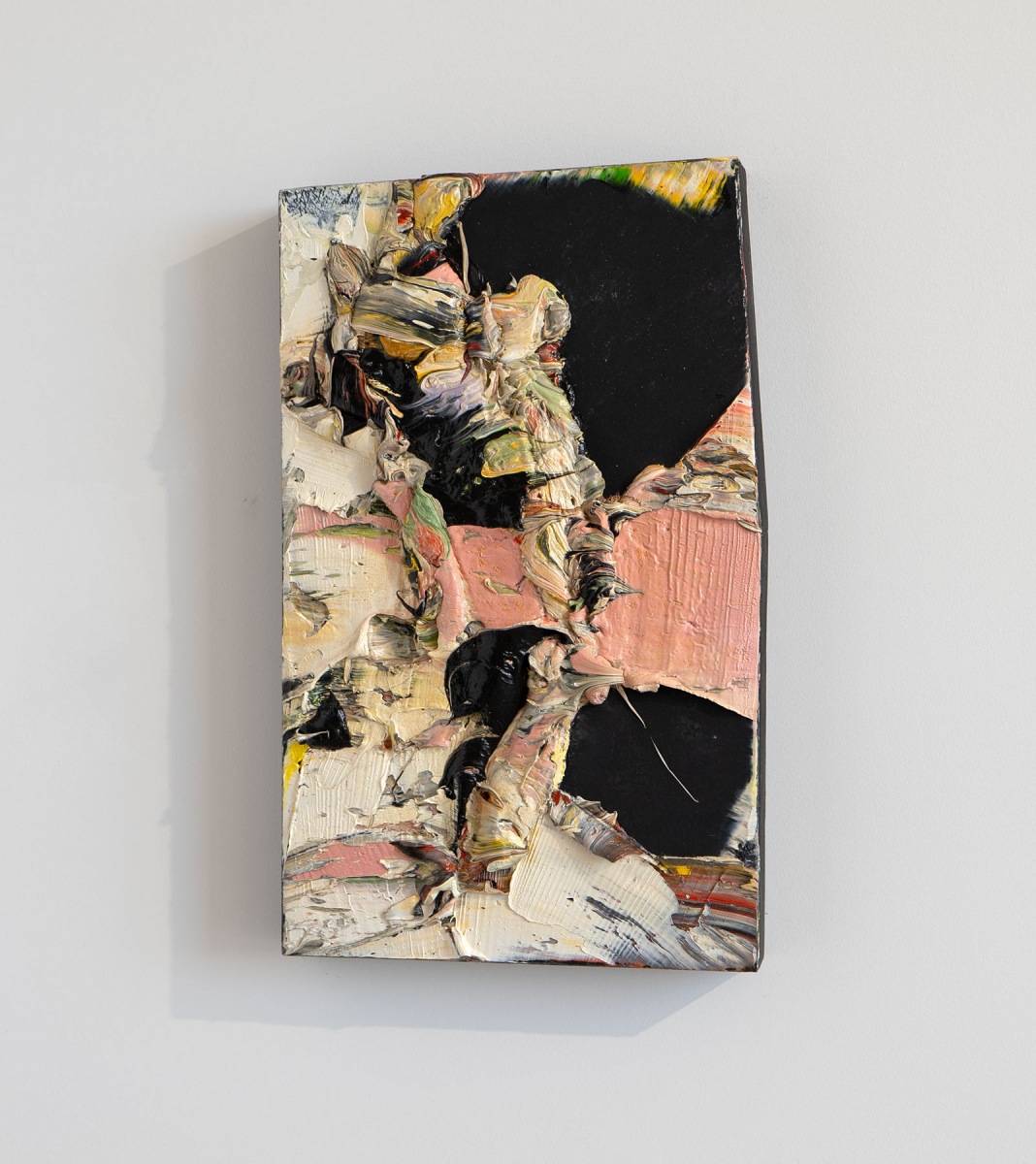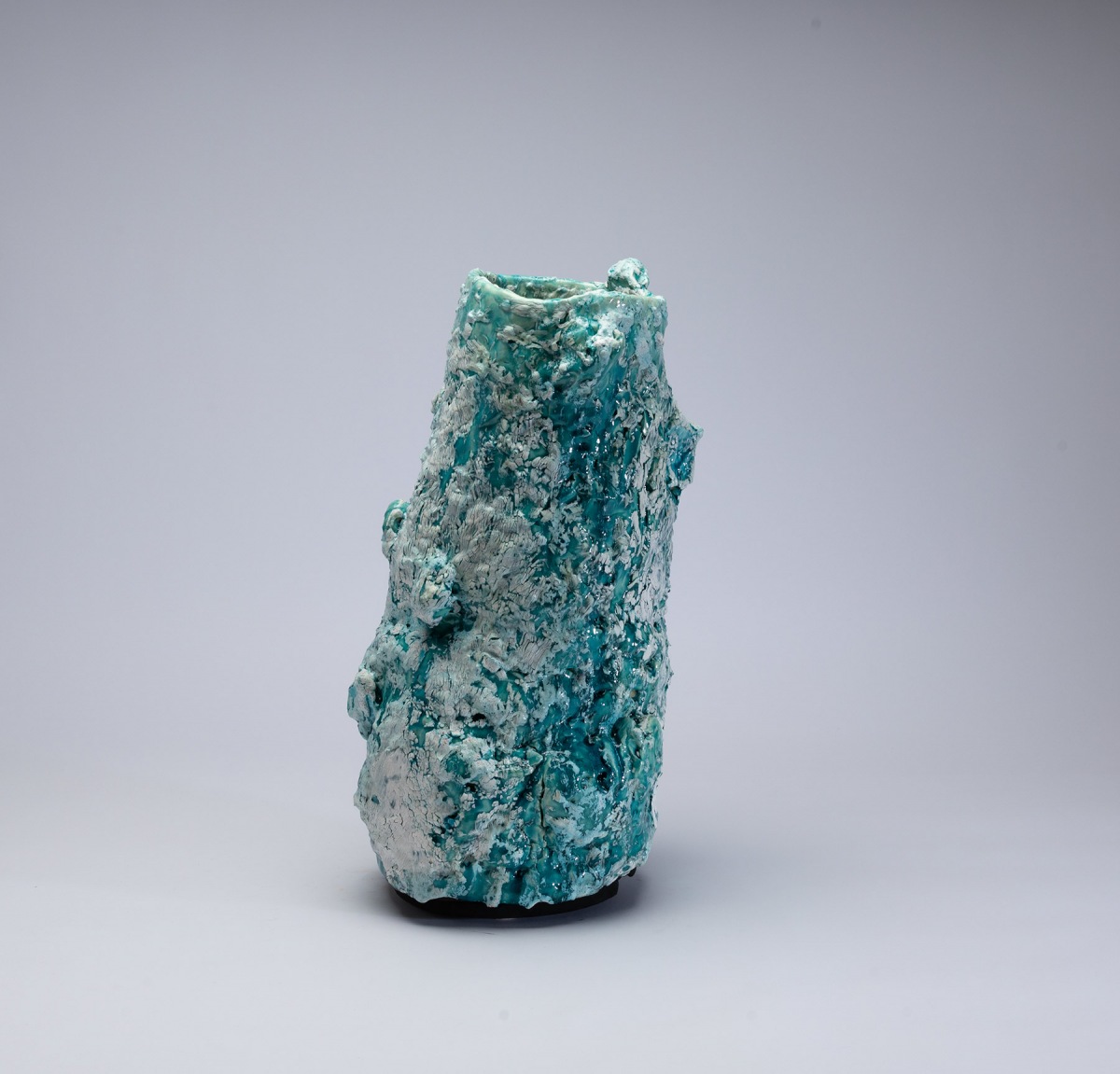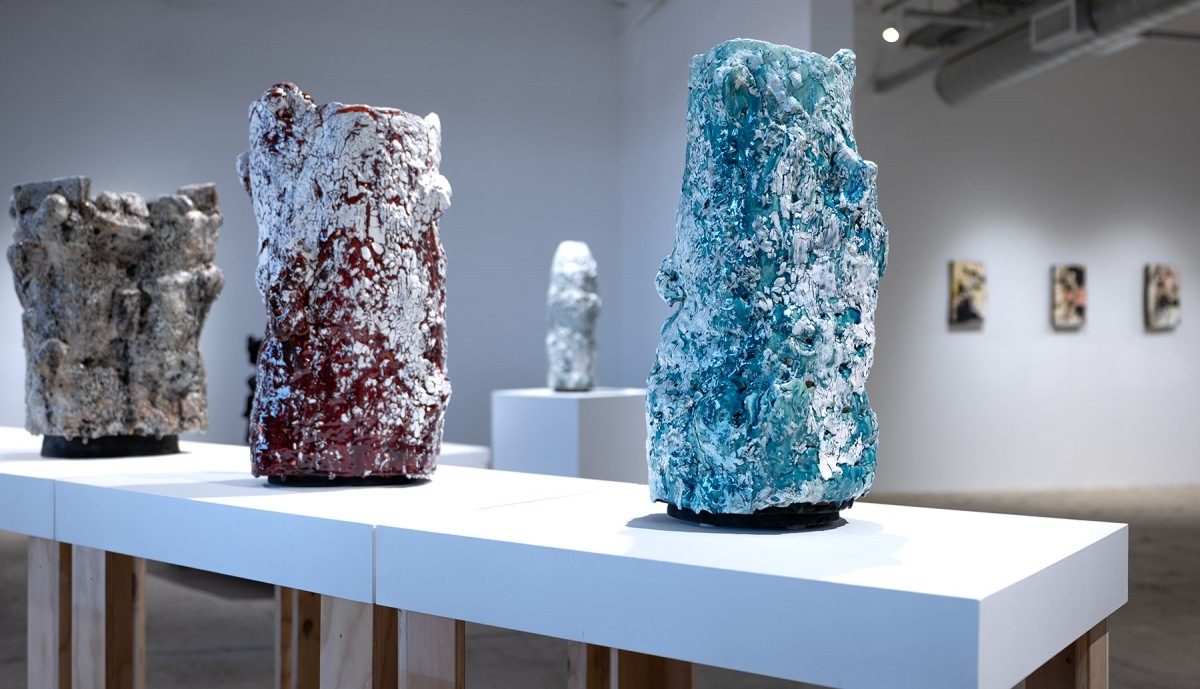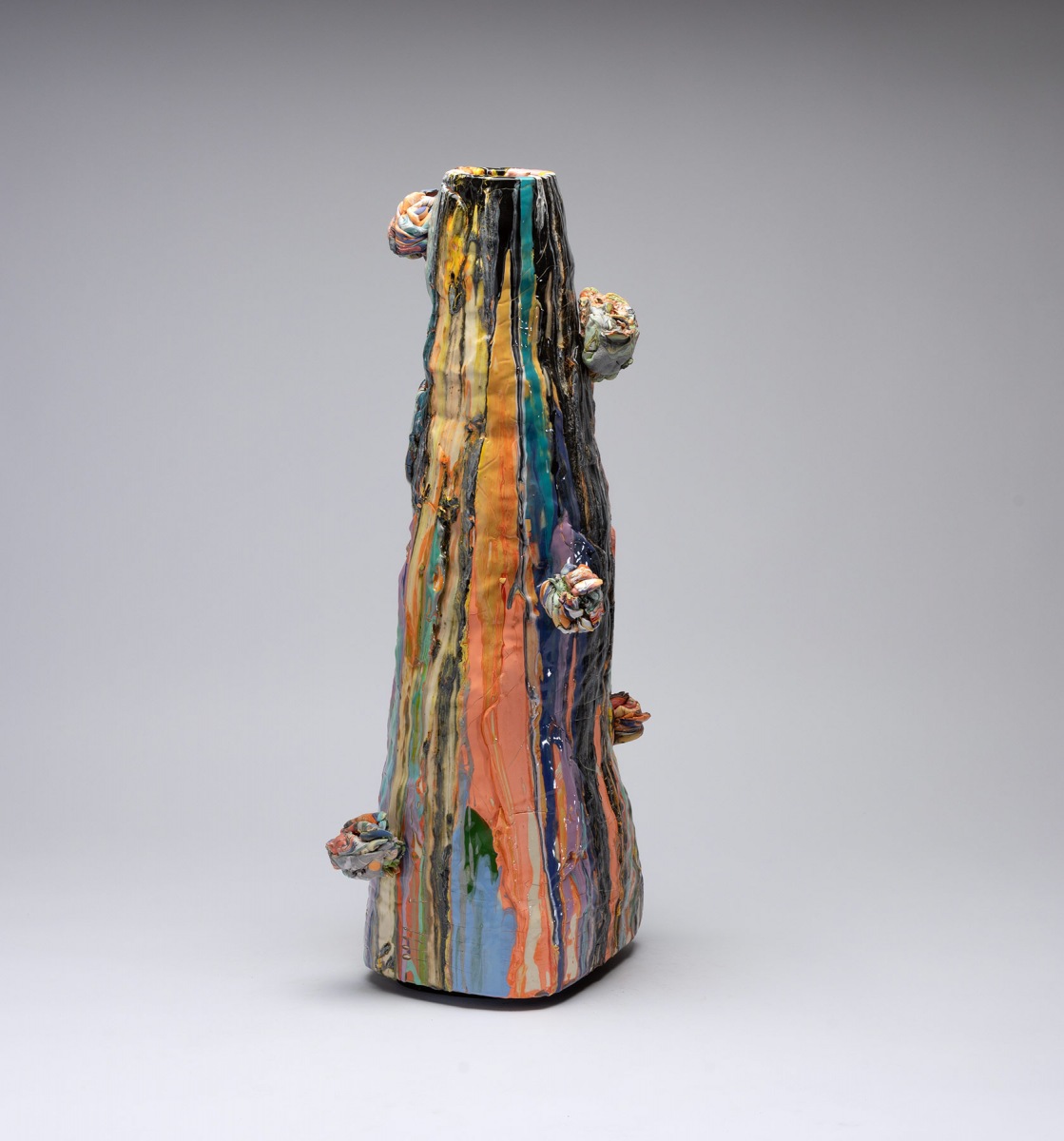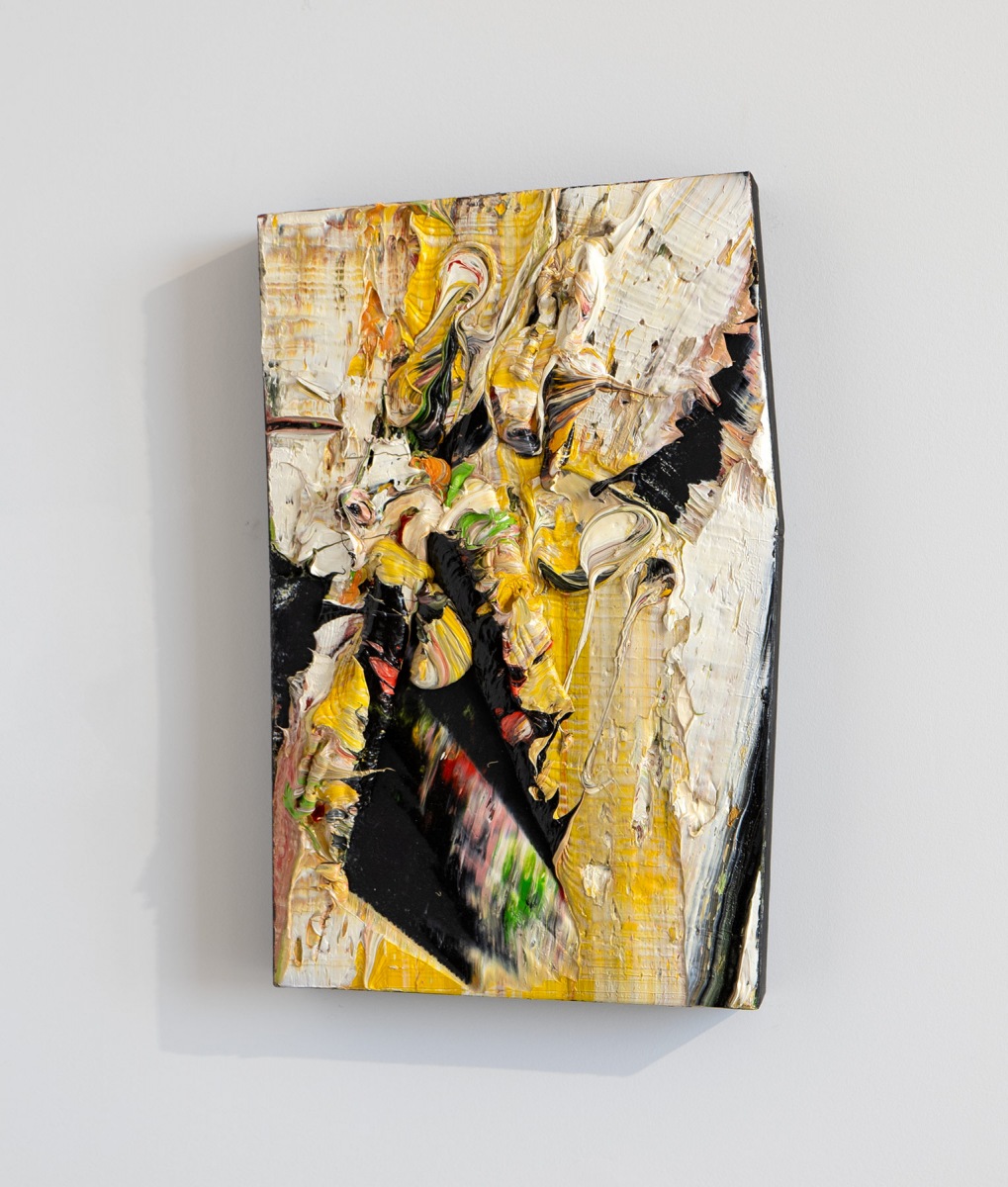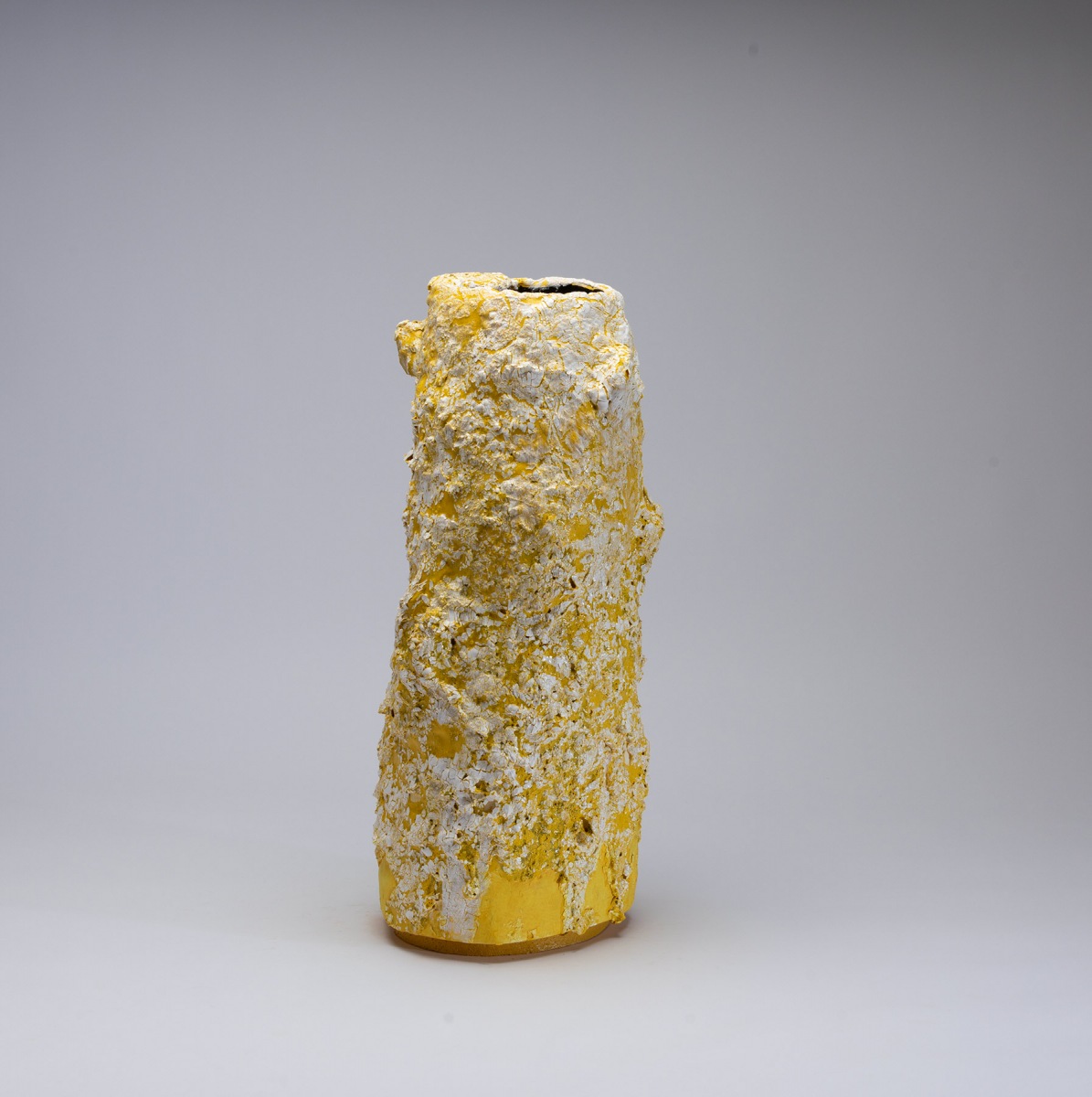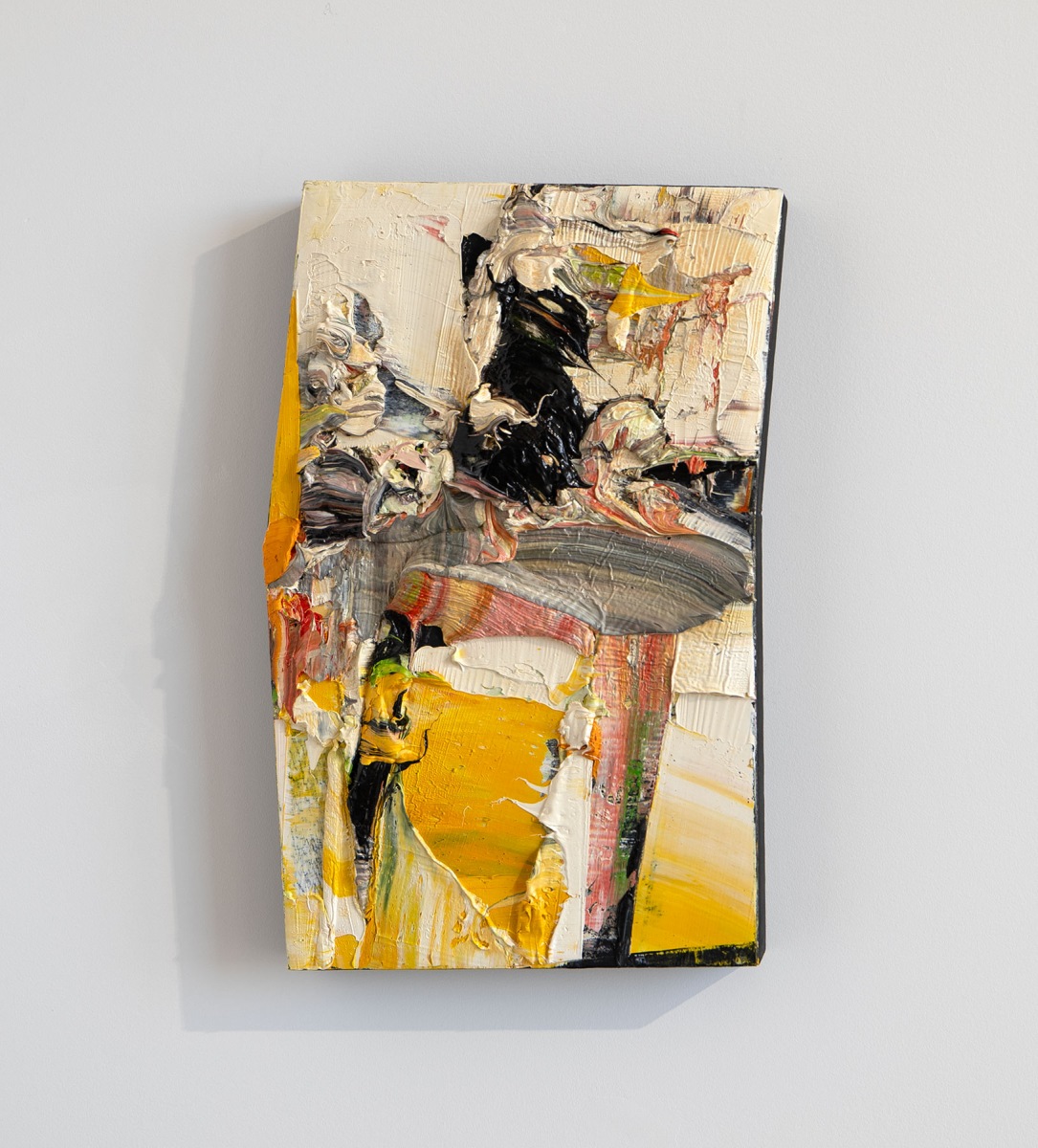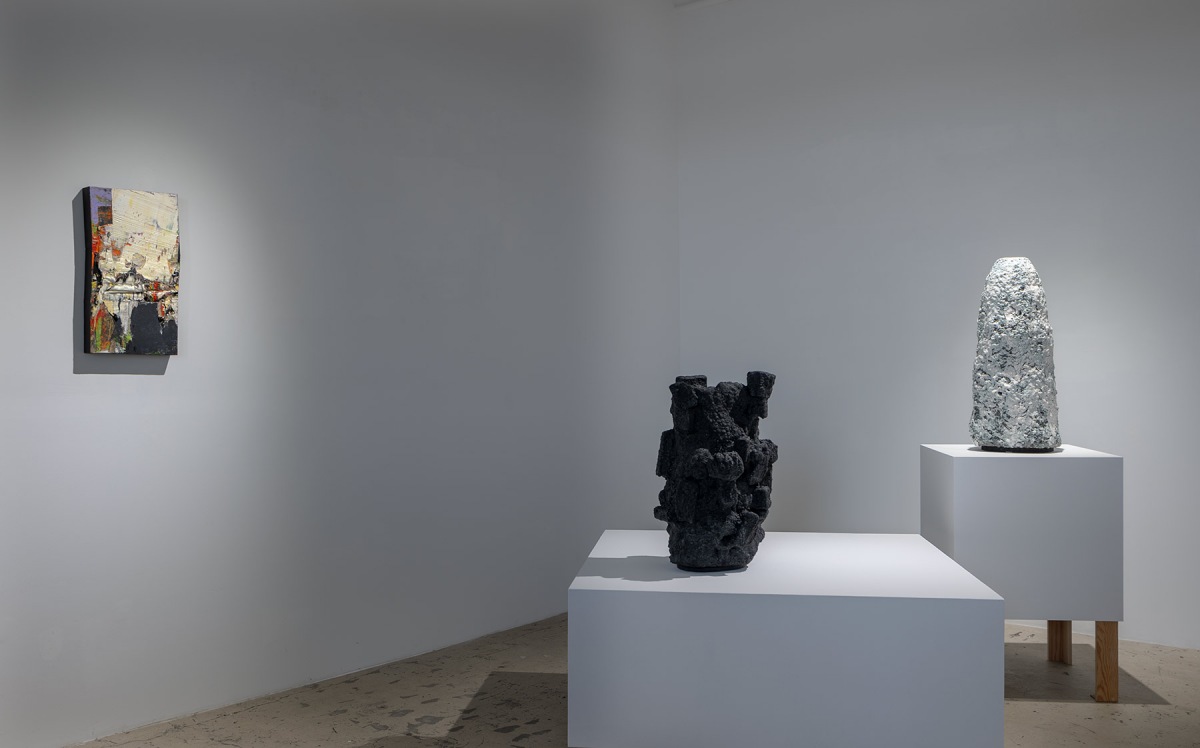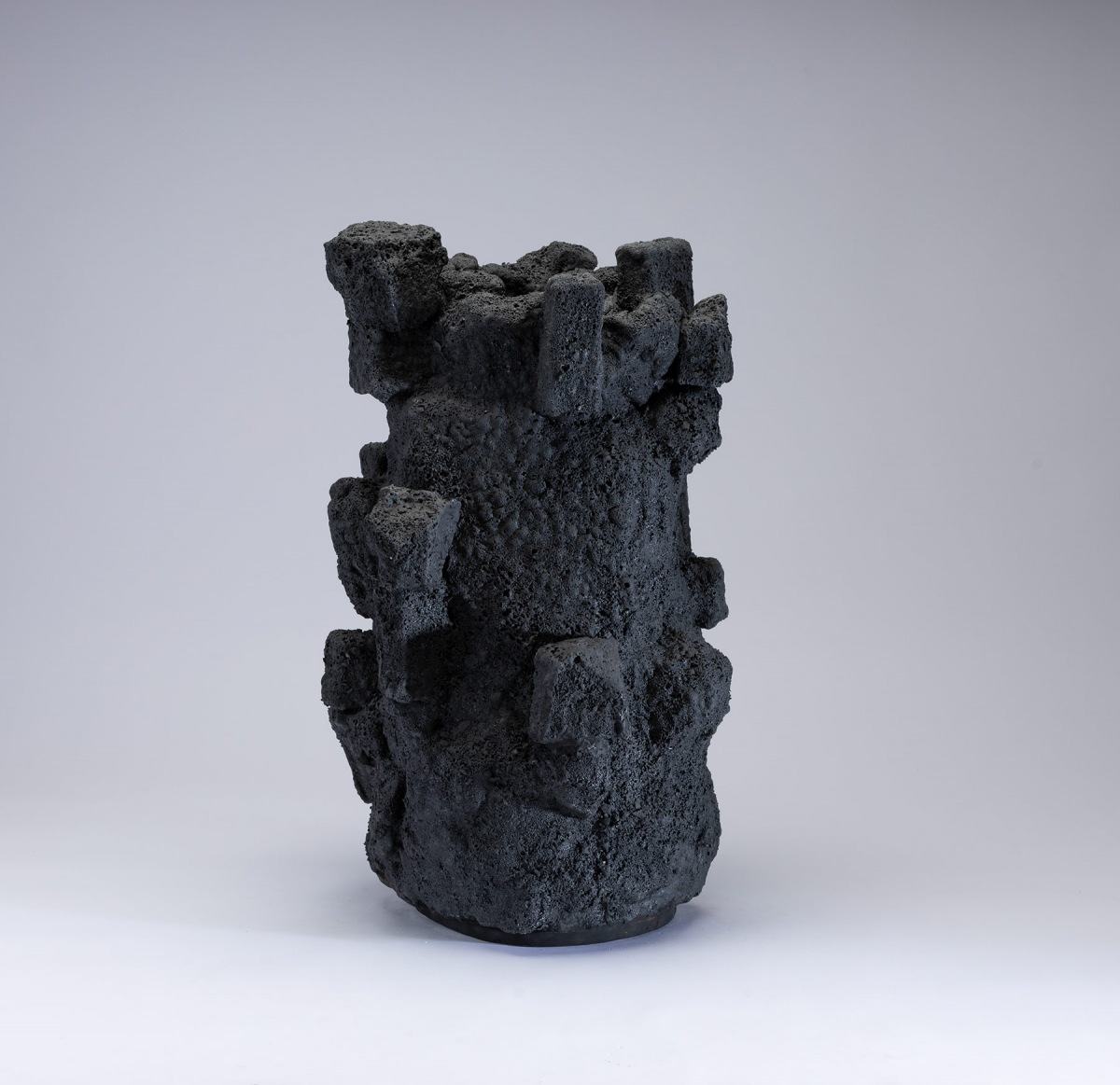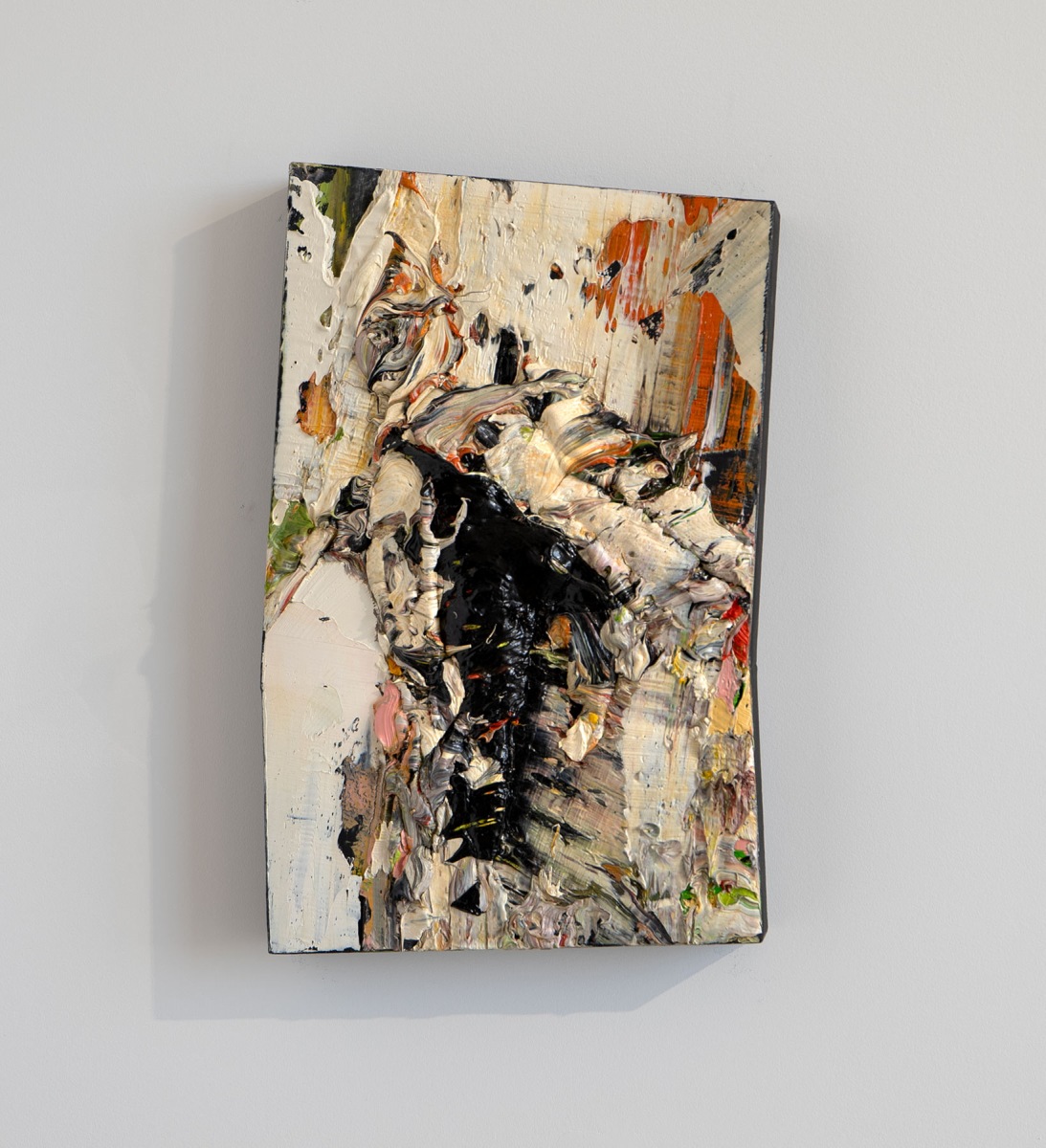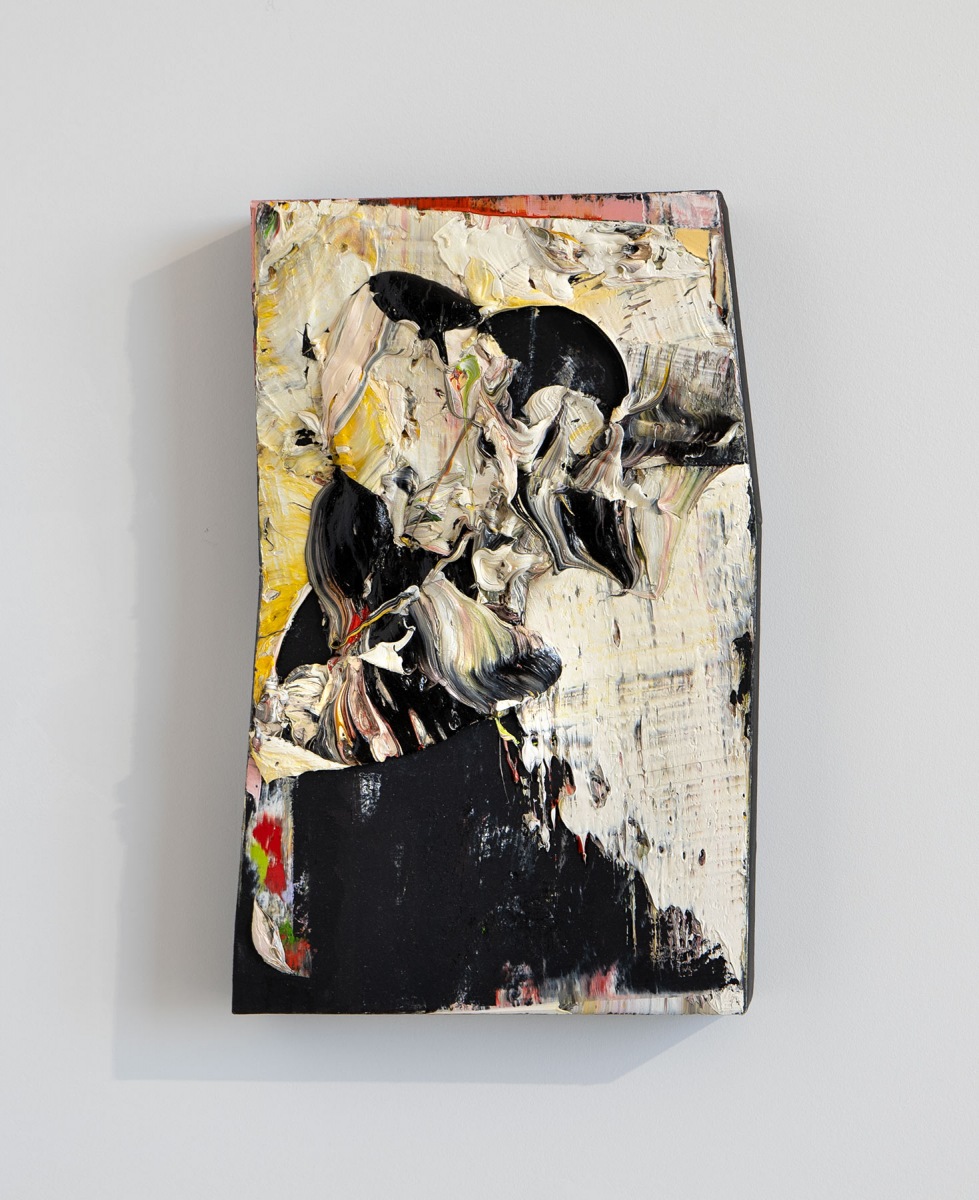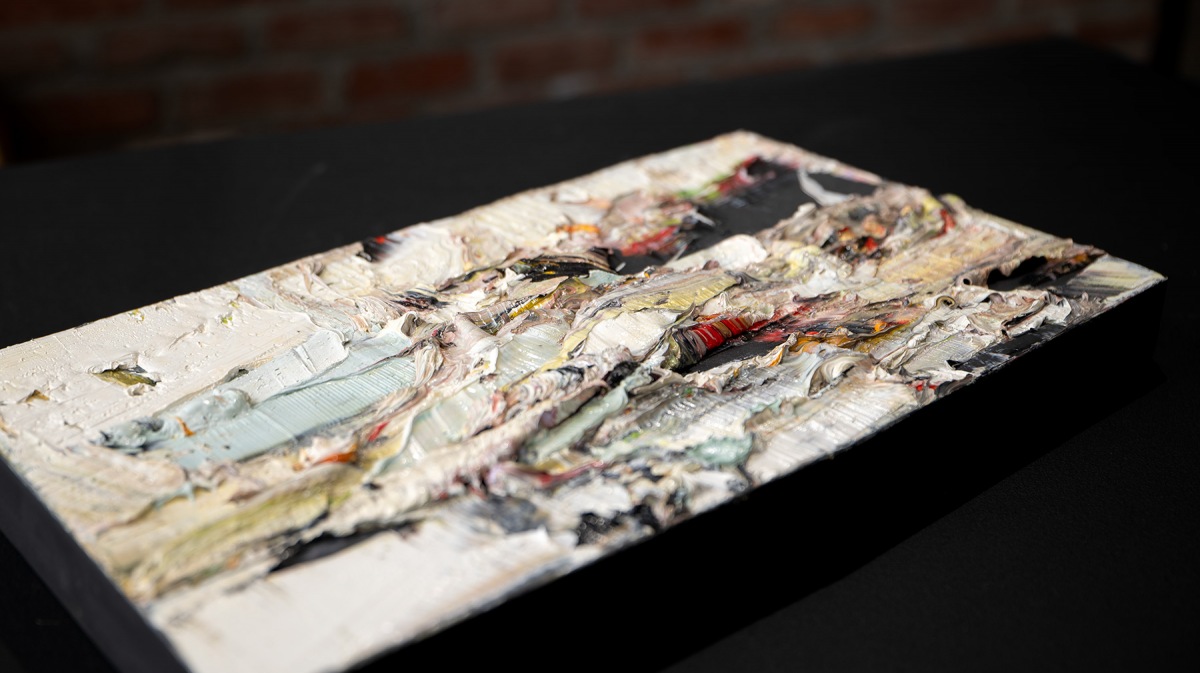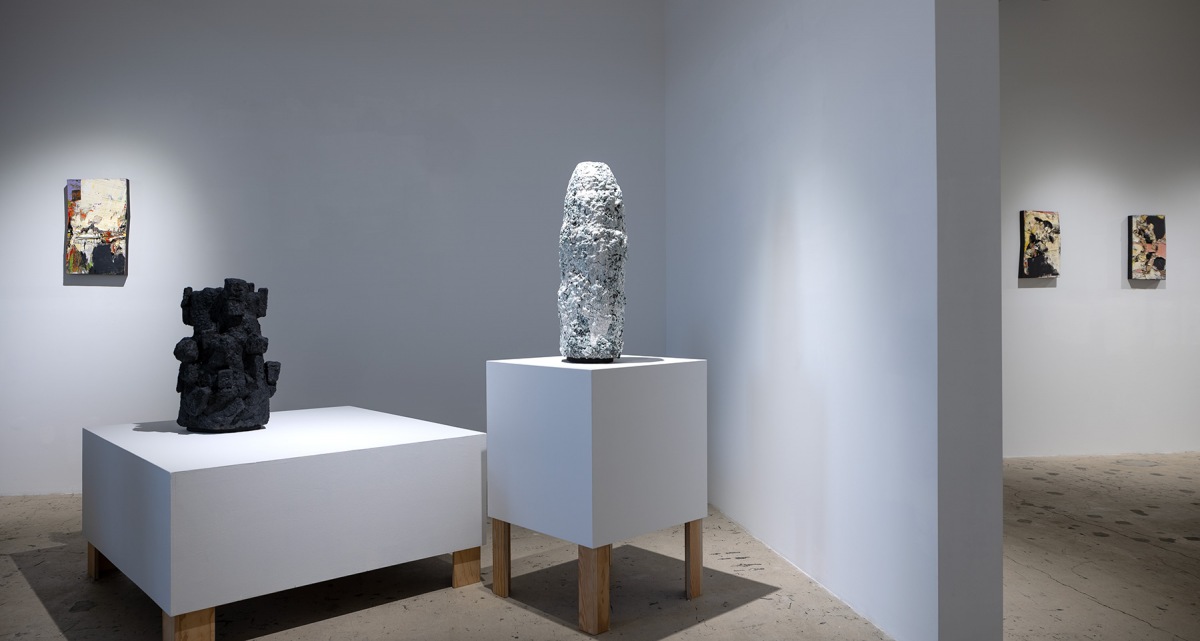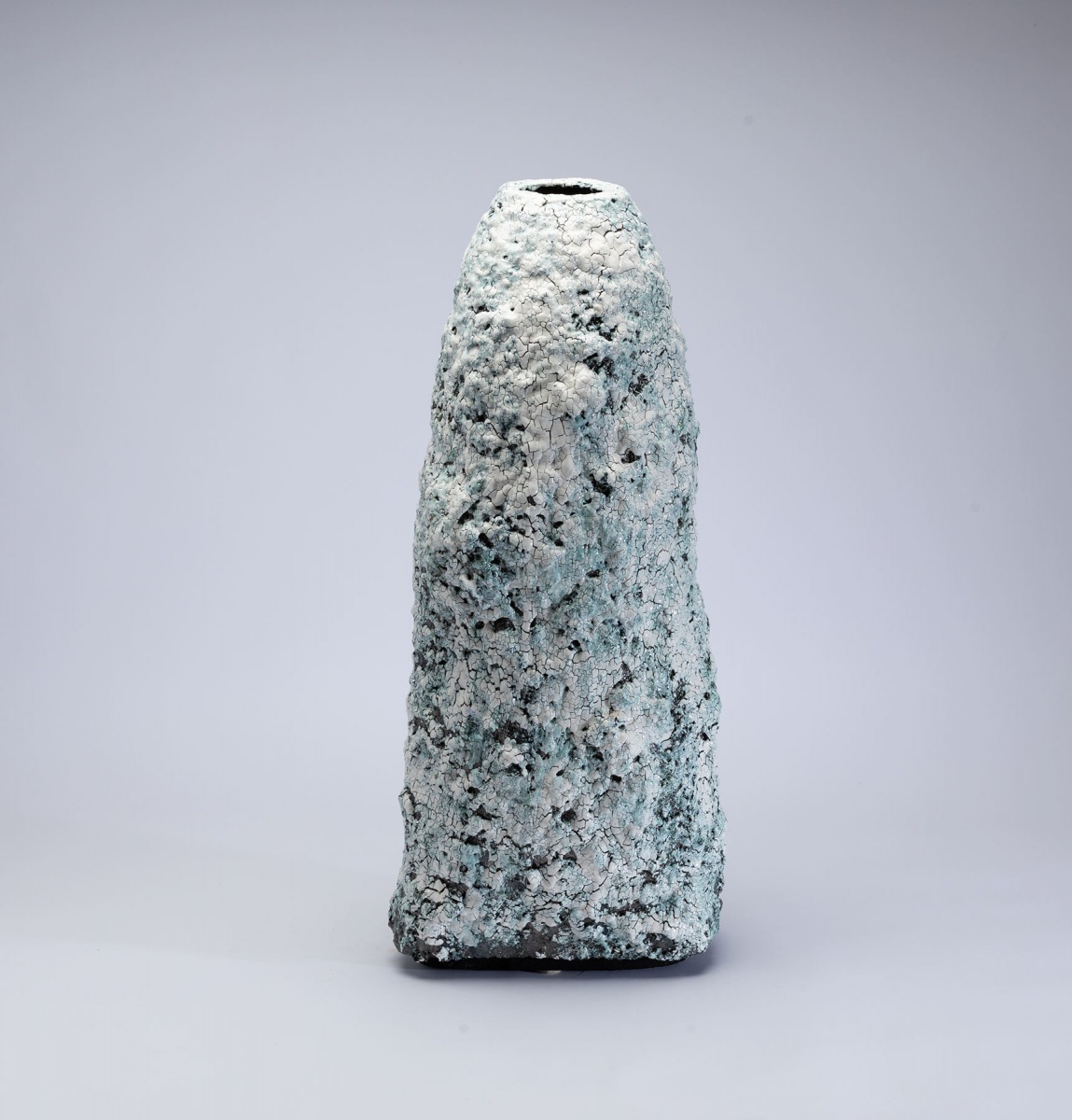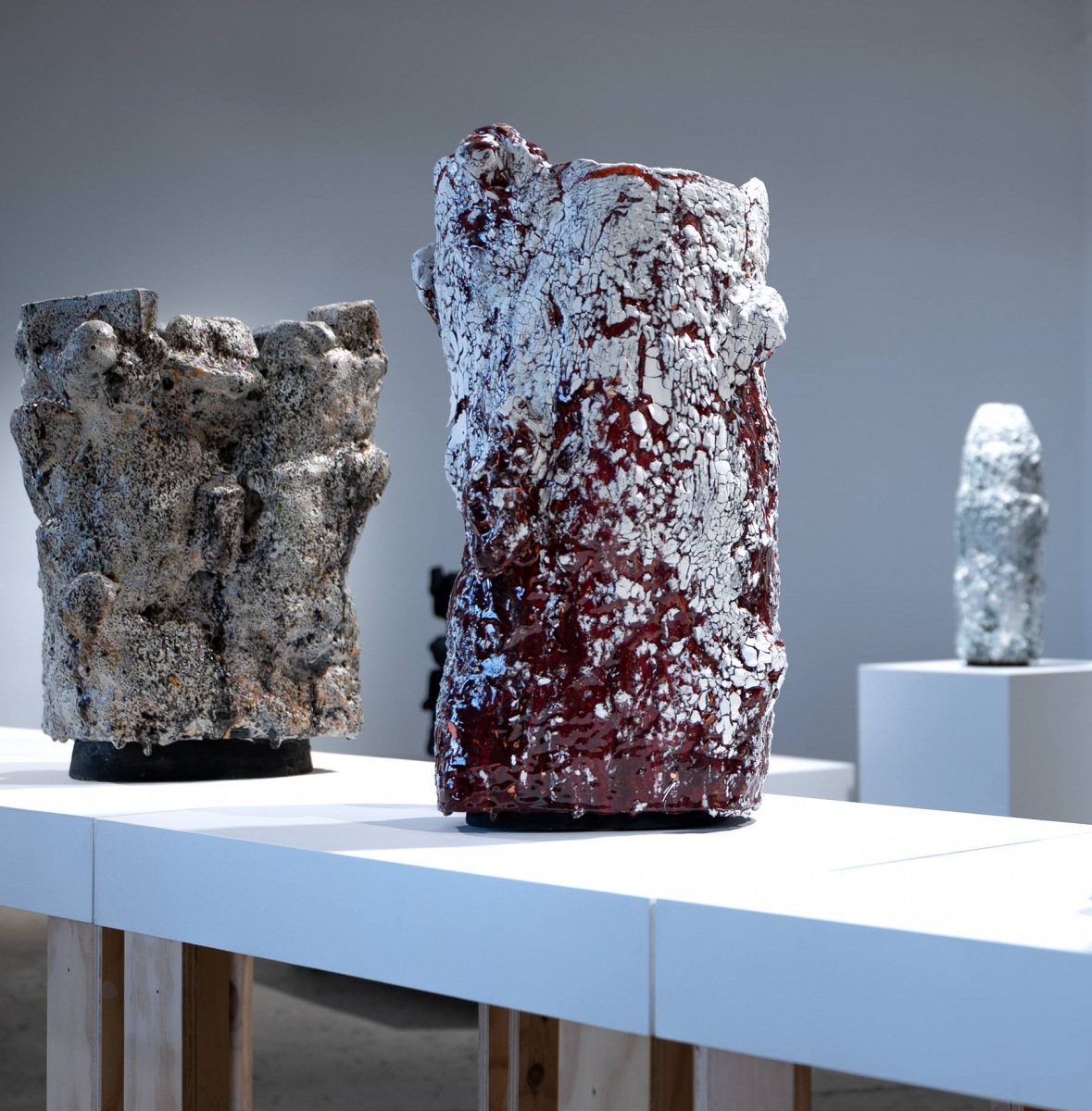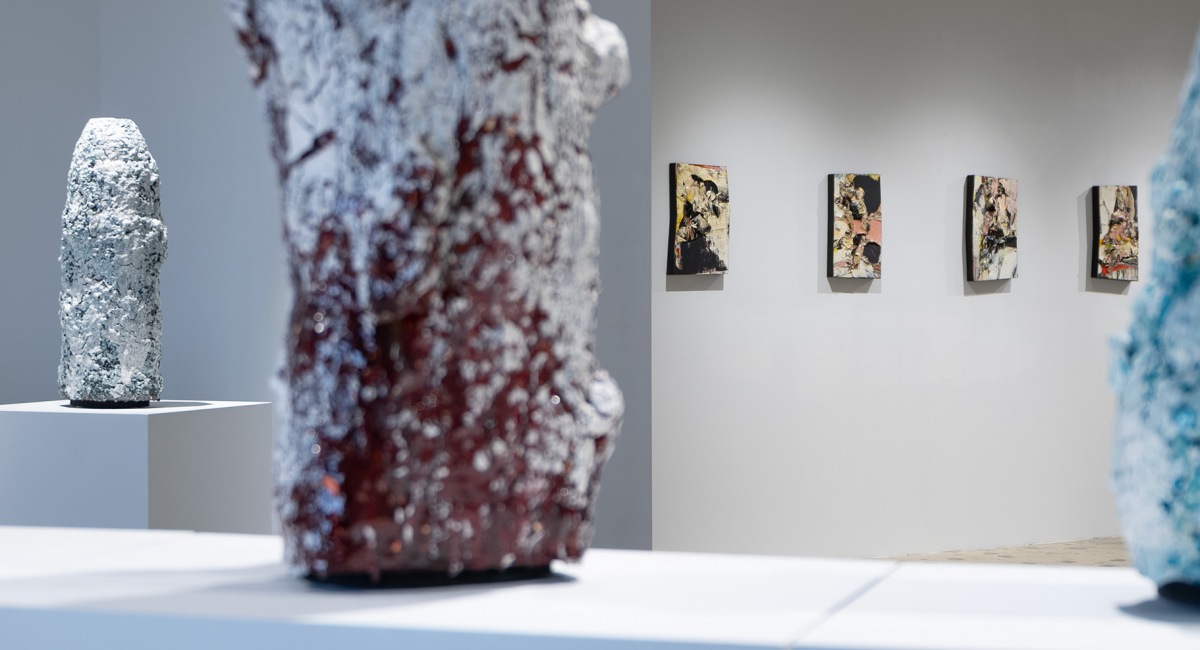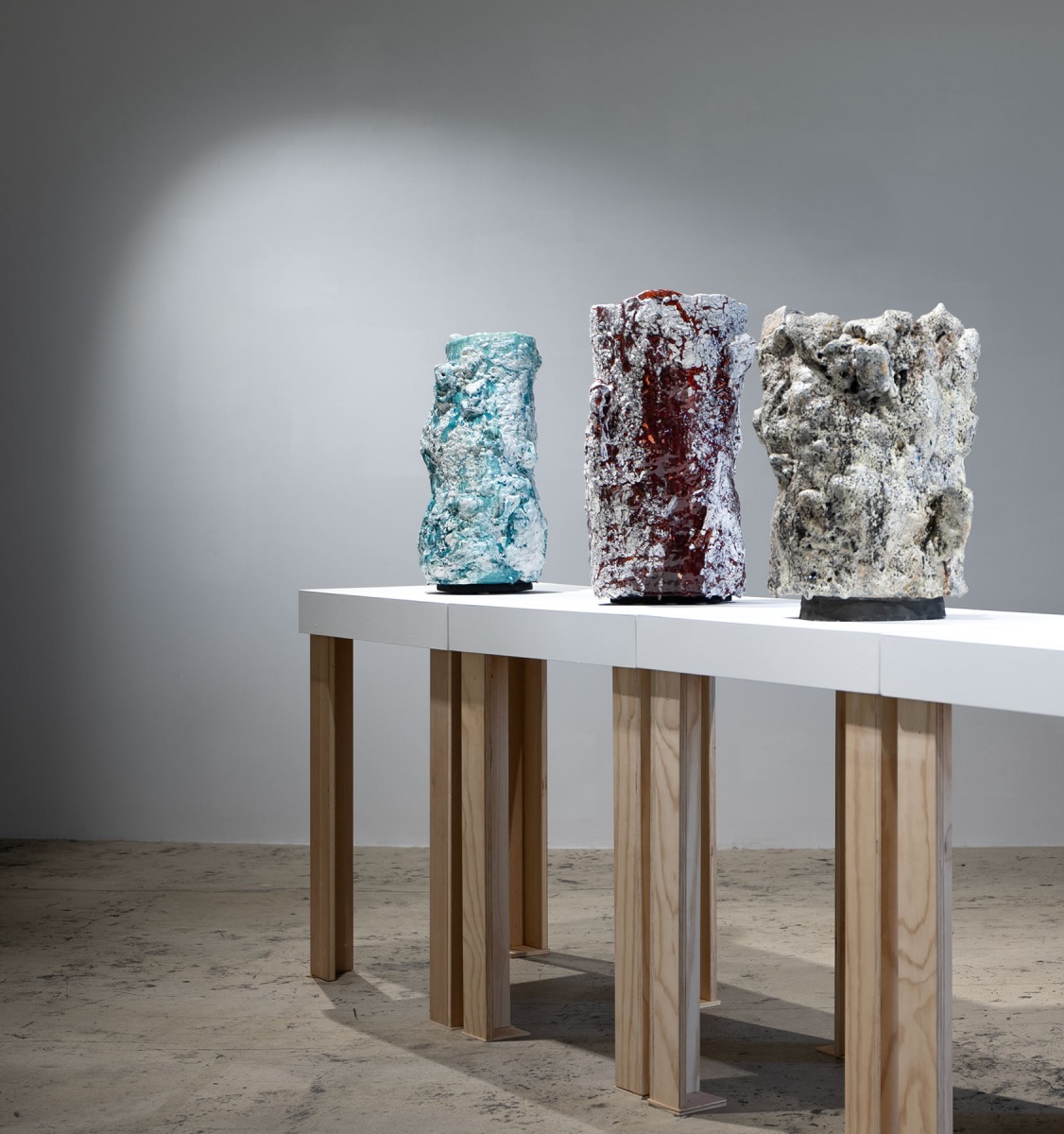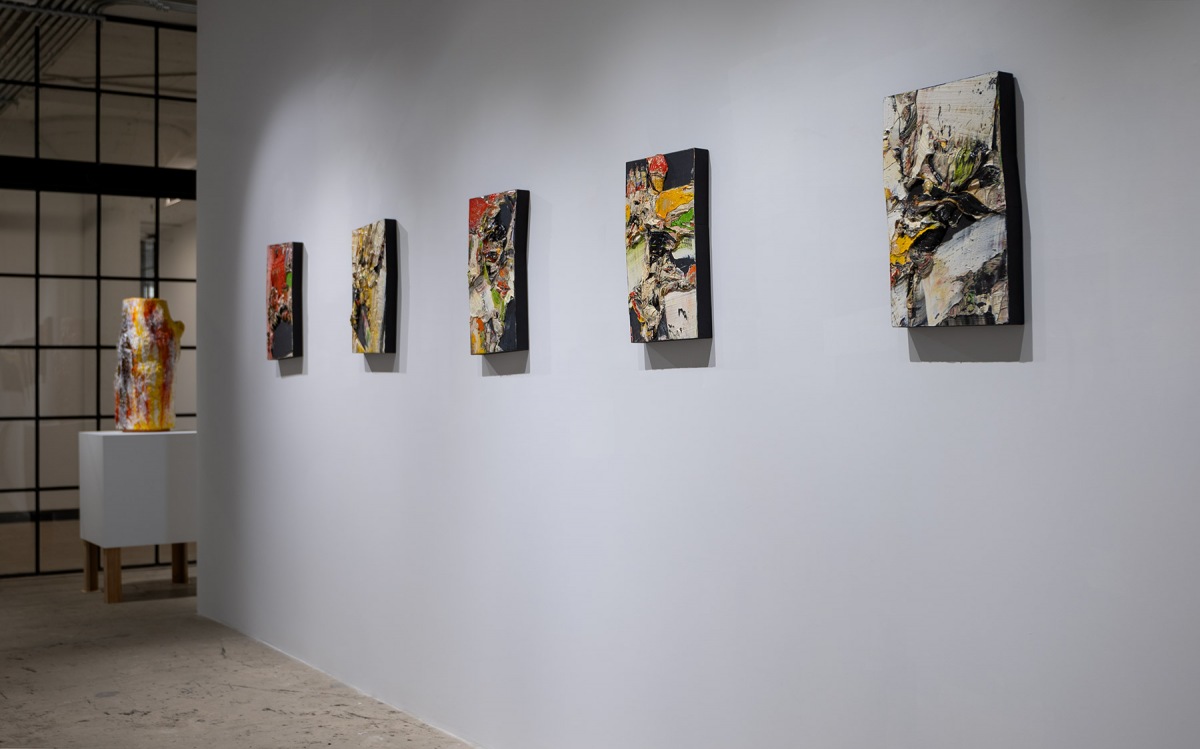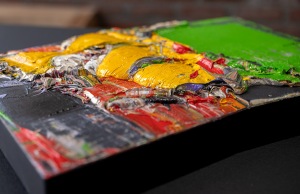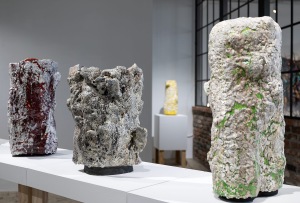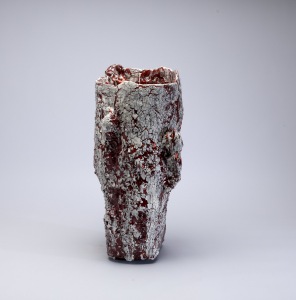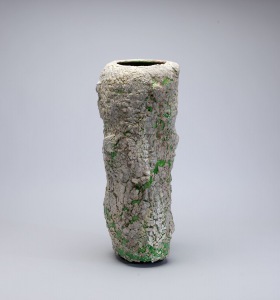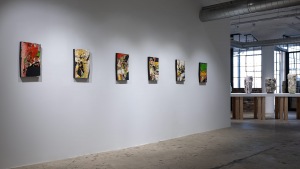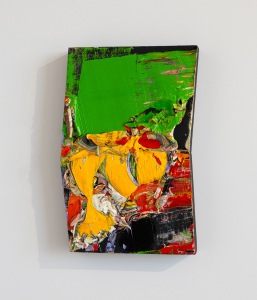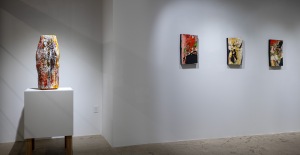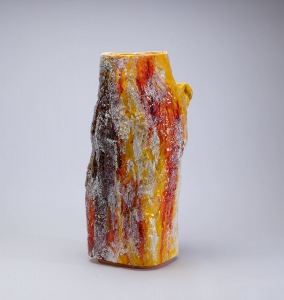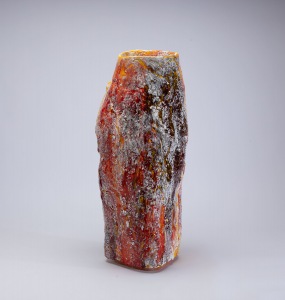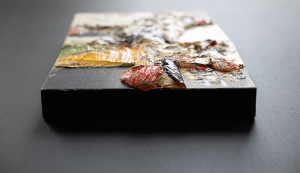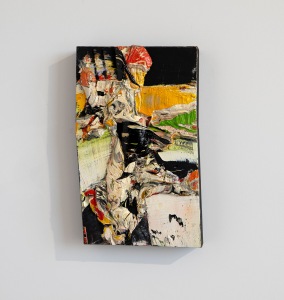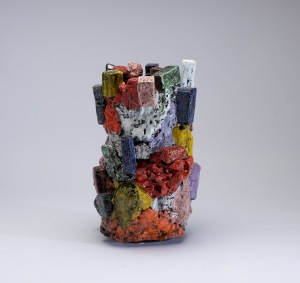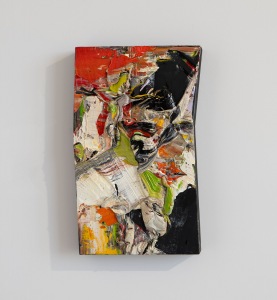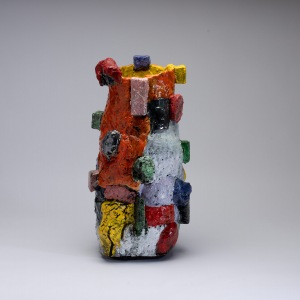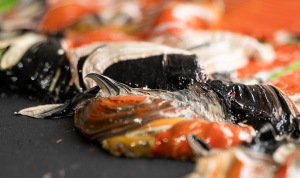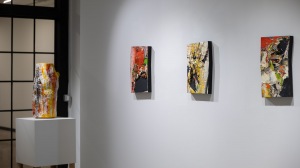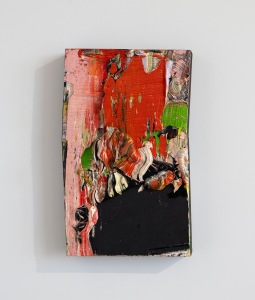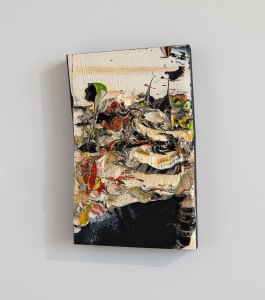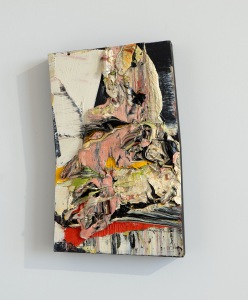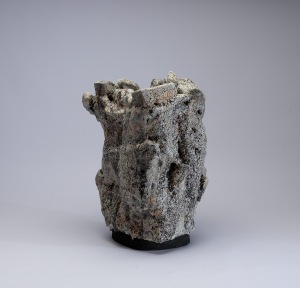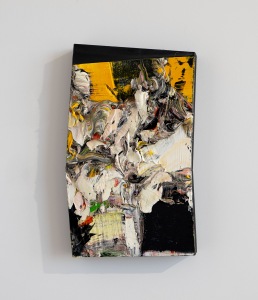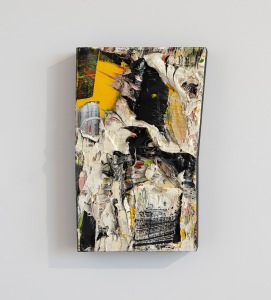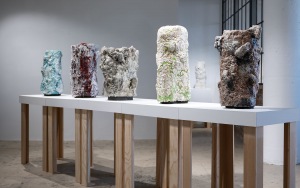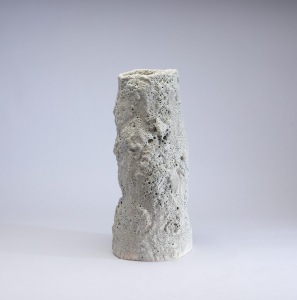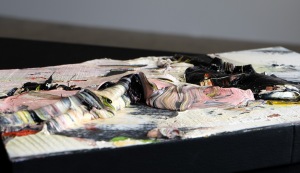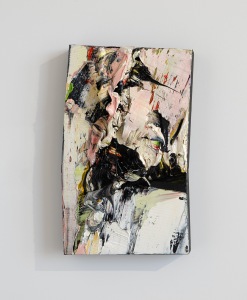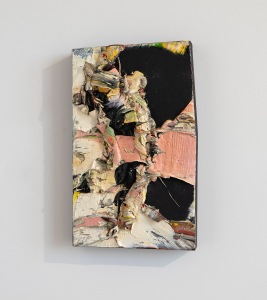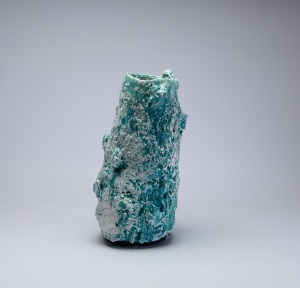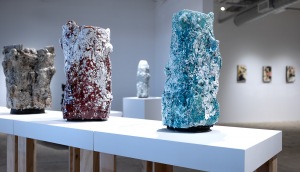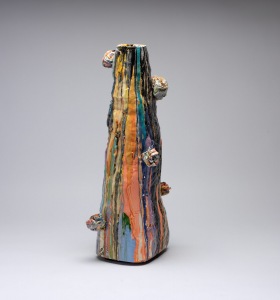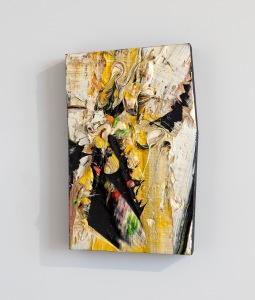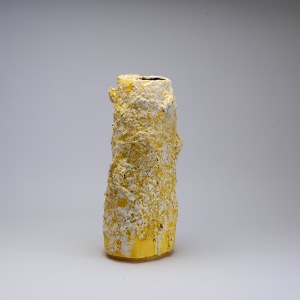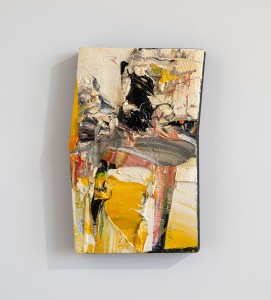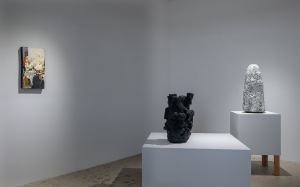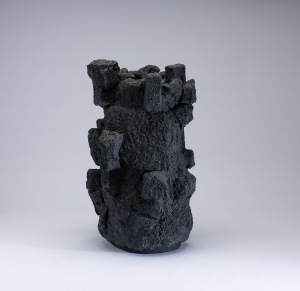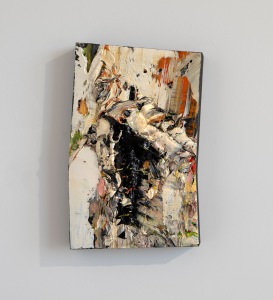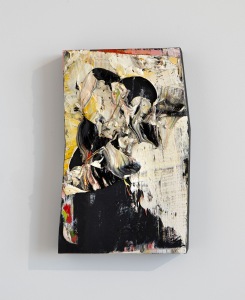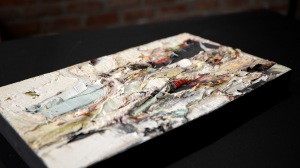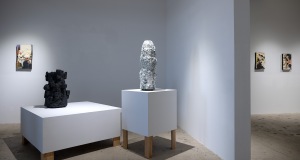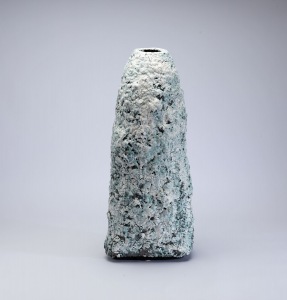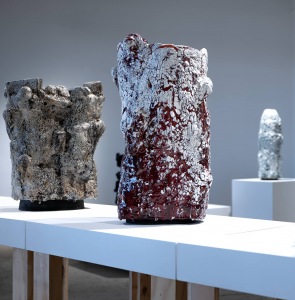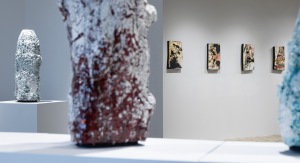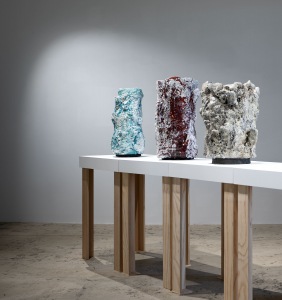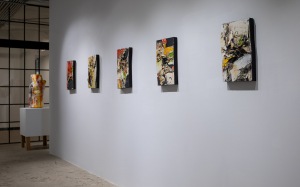 Press Release
ON FIRE
Tony Marsh
Cornelia Schulz
Exhibition Dates: 04 November – 23 December 2023
Reception: Saturday, November 4th, 3:00 – 5:30 pm
✓ If you're planning your visit, please note the below gallery closure dates.
November 15th – 17th + December 2nd – 12th
(If we can accommodate a date before, or after, at your convenience, please email your preferred day & time)
➨ Saturday, December 16th, 11:00 am
Please join us for a light brunch and a conversation with Tony Marsh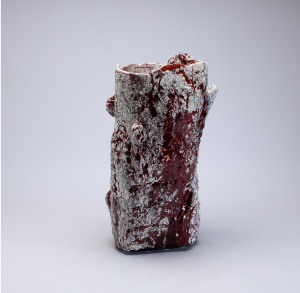 Tony Marsh | IceFlo | 2023 | glazed ceramic | 25 x 14 x 13 inches
PATRICIA SWEETOW GALLERY is pleased to present ON FIRE, with artists' Tony Marsh, ceramic sculpture, and Cornelia Schulz, oil paintings. The title ON FIRE references the essay by Kenneth Baker, written on occasion of Cornelia Schulz's 2021 five year survey catalog. The title also recognizes ceramic sculptor Tony Marsh, whose career in ceramic sculpture has been dedicated to exploring the myriad possibilities of firing clay and glaze. Lastly, the title is symbolic of the striking beauty, depth, innovation, and maturity of the artist's work over multiple decades; they are On Fire! The exhibition opens Saturday, November 4th, through December 23rd. The reception is Saturday, November 4th, from 3:00 to 5:30 pm. Please join us, everyone is welcome.
"My early work was built on an ethos of rational reductive minimalism, a system that I felt slowly closed down possibilities. I use my work as a way to learn and have been as much actively shaped by my work as I have formed it. To work without highly structured plans, to foreground intuition and engage eruptive color irrationally has been to open up to numerous artistic possibilities for me."     – Tony Marsh*
Tony Marsh has contributed to contemporary ceramics as an artist, educator and innovator for over 30 years. His vessels are non-utilitarian, the forms elementary and symmetrical cylinders.
Through alchemy, intuitive wisdom, science and thermal adversity, Tony Marsh opens the window for random, unexpected surface topographies. These works encapsulate all the knowledge he's amassed over the years with "various material and mineral concoctions", layered, fired, then repeating the process. "In this work there are real and imagined allusions to physical sciences, earth formation, geographic phenomenon, force, pyroclastic work, time and landscape." Marsh leaves all technical notes and trails blank, a deliberate amnesia, as he allows the accident of formula, material, firing and stress to unfold each vibrant, eruptive sculpture.
Tony Marsh was named a United States Artists Fellow in 2018, an honor awarded to outstanding contributors in American Arts and Letters. Marsh is Professor Emeritus at California State University, Long Beach, chairing the Ceramics Department for 25 years (1995 – 2015). Marsh co-founded the Center for Contemporary Ceramics (2017), a national and international residency program on the campus of CSULB. He has been a Visiting Artist and Lecturer at over 60 institutions and foundations including the Chicago Art Institute, Kansas City Art Institute, UCLA, Parsons School of Design, Alfred University and Seoul National University.  His ceramic sculpture is included in over thirty permanent collections, including the Metropolitan Museum of Art, NY; Museum of Art and Design, NY; Los Angeles County Museum of Art; Oakland Museum of Art; Gardiner Museum of Art, Toronto; Museum of Fine Arts, Houston; San Jose Museum of Art; ASU Art Museum Tempe and the Foshan Museum of Contemporary Art, Foshan, China.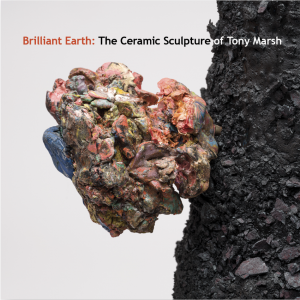 Marsh's recent survey solo exhibition, "Brilliant Earth: The Ceramic Sculpture of Tony Marsh" at the Long Beach Museum of Art  with over 50 works on view closed in 2022.
The catalog, produced upon occasion of the exhibition will be available for purchase during this exhibition.
---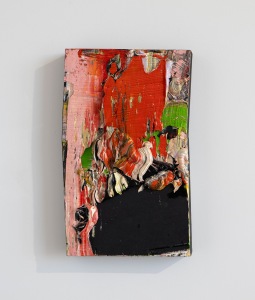 Cornelia Schulz | Deep Dive | 2023 | oil on canvas on wood | 20 x 12 inches
Cornelia Schulz's high rise oil paintings defy the structural limits of oil paint. Even the best photo reproduction fails to impart the physical and spiritual authority of her small, shaped, chromatic paintings. Schulz has evolved a contemporary synthesis of Abstract Expressionist painting, such as the likes of  her San Francisco Bay Area contemporaries, Jay DeFeo and early Joan Brown. Her masterful manipulation of paint, yielding to the subtly shaped support, is an incessant call and response forming high and flat passages, a testament to her vision, skills and willingness to risk failure and loss.
"Not all abstract painting spurs me to its defense as something spiritually sustaining and necessary, as Schulz's work does. Her art fits within an American lineage descended from a pivotal decade, roughly mid 1950s to mid 1960s, during which the ambiguous formal limits of paintings and sculpture, and of their reach, were freighted with larger questions of art's self-definition and of the values that a wider culture wished to ascribe to it." (Kenneth Baker, "On Fire,"  Cornelia Schulz  2021 – 2018)
PSG had our first exhibition with Cornelia Schulz in 1998. Schulz (b. 1936) lives and works in the San Francisco Bay Area. Her early education in the arts began at the Los Angeles County Art Institute in 1954 through 1957, the heyday of the California Ceramics Revolution. She studied sculpture in clay and wood with Renzo Fenci (1914 – 1999), and drawing from Herbert Jepson (1908 –1993). She received her Bachelor of Fine Arts in painting (1959) and her Master of Fine Arts in welded steel sculpture (1961) from the San Francisco Art Institute (SFAI). Schulz became the first woman Chair of the University of California Davis Department of Art from 1998 to 1992, she retired as Professor Emeritus in 2002 after 34 years.
Artist Page
Untitled Art Miami Beach 2023
Press Release
Untitled Art Miami Beach
John Paul Morabito
Reyah
Lien Truong
PATRICIA SWEETOW GALLERY is thrilled to announce our participation in Untitled Art Miami Beach 2023, Booth B-48
Gender equality in the arts is a  dynamic that's evolved beyond an arcane understanding of binary identity and sexuality. The three artists' studio practices explore and confront their ideas and experiences within this fluidity. With their sharp focus of confronting and dismantling patriarchy, complexities compound when revisionist ideologies around culture, history, race, and religion enter the narrative. We're pleased to present Reyah's archival pigment prints; John Paul Morabito's beaded tapestries; and Lien Truong's mixed media paintings.
Reyah's nude self-portraits are classic compositions, until the viewer registers yards of manipulated rope coursing round their body. Dre Hudson is an artist, who gave agency to his nonbinary alter ego Reyah, releasing Hudson from binary gender assumptions in the studio. Reyah composes, costumes, and photographs themself using rope as regal motifs of pageantry. Reframing rope from its legacy of violence and restraint liberates the artist from it's historical weight. Alone in their studio, Reyah takes agency with all aspects of their process, constructing the rope costumes, lighting their body, and finally exposing the shot. Reyah advances a seductive coming of age story, Becoming Reyah.
We're honored to debut the stunning series of archival pigment prints from Reyah, a self-taught artist, at Untitled Art 2023. Reyah's body of work in self-portraiture represents a multi-year timeline of building knowledge and experience with their medium-format camera.
Tapestries were one of the more effective propaganda tools of early church and state and John Paul Morabito's (they/them/their) tapestries enlist this same methodology. Morabito deftly reframes the stigmatization and hypocrisy of the Catholic Church toward Queer communities and culture by contorting the tropes of faith, bequeathing Queer assignation to that considered sacrosanct. Draped in saturated color, beaded and swathed in gold, their tapestries are a tribute to Queer life and community.
In 2022 Morabito was appointed Assistant Professor and Head of Textiles at Kent State University and now resides in Ohio. From 2013 to 2022 Morabito was Assistant Professor, Adj. of Fiber and Material Studies, School of the Art Institute of Chicago, Chicago, IL.  They serve as Director-at-Large for the American Tapestry Alliance and Poly-Chair for the Queer & Trans Caucus for Art. Morabito holds a BFA from the Maryland Institute College of Art and an MFA from the School of the Art Institute of Chicago. In tandem with their studio, John Paul Morabito pursues a practice-led scholarship that positions weaving as a critical platform of cultural production. Their writing has been published in Art China, The Textile Reader 2 (China Academy of Art), The Journal of Textile Design Research and Practice, Textile: Cloth and Culture, and Bloomsbury's forthcoming Encyclopedia of World Textiles. They are the editor of Weaving Beyond the Binary, a special issue of the international peer reviewed journal, Textile: Cloth and Culture. Their work has been included in numerous museum exhibitions, with upcoming exhibitions including the Art in Embassies Program, Washington, DC;  and Southeastern Center for Contemporary Art (SECCA), Winston-Salem, NC, The Threads We Follow, curated by Maya Brooks.
Creating a powerful fictive of female authority, Lien Truong (she, her) presents Asian female protagonists who are forceful, autonomous counterpoints to Western misogyny. Continuing her focus on the generational trauma and resilience of Asian women lived and portrayed throughout history, the new paintings address mysticism and archetypes.
Truong's oeuvre can be viewed as Asian Futurism, born from the violent histories descended from Orientalist ideologies. Her work tests the hybridity and historic hierarchies of global painting techniques, materials, and philosophies as she fragments paintings, art, film, and family. She subverts color and values, staging a background layered with singed panels of painted floating silk and blended gestures of oil paint, amidst interpretations of historic textile patterns and emblematic and hegemonic iconography.
Lien Truong is an Associate Professor of Art in the Department of Art & Art History at the University of North Carolina at Chapel Hill. She is the recipient of a Joan Mitchell Foundation Painters & Sculptors Grant, and fellowships from the Institute for the Arts & Humanities, the North Carolina Arts Council, and the Jack and Gertrude Murphy Fine Arts Fellowships. Her work is included in national and international collections.
↴↴↴
Untitled Art 2023 will take place during Miami Art Week from Wednesday December 6 through Sunday December 10, with a VIP and Press Preview on Tuesday December 5.
ADDRESS:    Ocean Drive and 12th Street, Miami Beach, Florida
VIP & PRESS PREVIEW:    Tuesday, 5 Dec, 12pm–7pm
HOURS: Wed, 6 Dec, 11am–7pm
Thurs, 7 Dec, 11am–7pm
Fri, 8 Dec, 11am–7pm
Sat, 9 Dec, 11am–7pm
Sun, 10 Dec, 11am–5pm
VALET:     Available for $40. Located on the corner of 11th Street and Ocean Court.
Artist Page