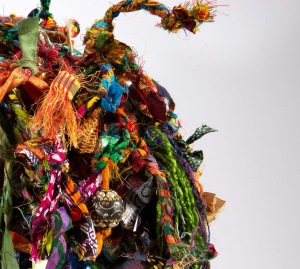 Tikkun: For the Cosmos, the Community, and Ourselves, on view Feb 17, 2022–Jan 8, 2023, presents works by more than twenty-five Bay Area–based contemporary artists reflecting on the Jewish concept of tikkun (Hebrew for "to repair"). In a moment of collective challenges and uncertainty, this exhibition re-examines the term tikkun as a phenomenon of care and interconnectedness that is grounded in personal action, environmental responsibility, and community, unfixed from its evolving meanings throughout history. Taken together, the works in this exhibition consider how the concept of tikkun can help us look critically both inward and outward, guide us through change, and build resilience for the ongoing work of repair.Tikkun: For the Cosmos, the Community, and Ourselves is the twelfth iteration of The Dorothy Saxe Invitational, The Contemporary Jewish Museum's longest-running exhibition commitment, endowed in Dorothy's name by her late husband George Saxe z"l. Historically, The Dorothy Saxe Invitational has invited contemporary artists to contribute original works that respond to a specific Jewish ritual object. In recent years, it has broadened to explore themes related to Jewish ideas and cultural practices.
Continuing the tradition of The Dorothy Saxe Invitational, all artworks on view in this exhibition are for sale. Proceeds will benefit the artists and The CJM's mission and exhibition programming.
Featured Artists: Jose Arias, Miguel Arzabe, Bonanza, Jillian Crochet, Woody De Othello, Ocean Escalanti, Nicole Phungrasamee Fein, Terri Friedman, Nicki Green, Beth Grossman, Maria Guzmán Capron, Angela Hennessy, Liz Hernández, Leah King, Lisa Kokin, Geralyn Montano, Ramekon O'Arwisters, Yétúndé Olagbaju, Gay Outlaw, Maria Paz, Carissa Potter, Rachelle Reichert, Clare Rojas, Leah Rosenberg, William Scott, Tosha Stimage, Lava Thomas, Connie Zheng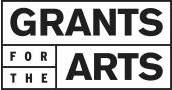 Lead Sponsorship of The Dorothy Saxe Invitational is generously provided by an endowed gift from George Saxe, z"l, in honor of Dorothy R. Saxe. Generous support is also provided by Grants for the Arts.