Work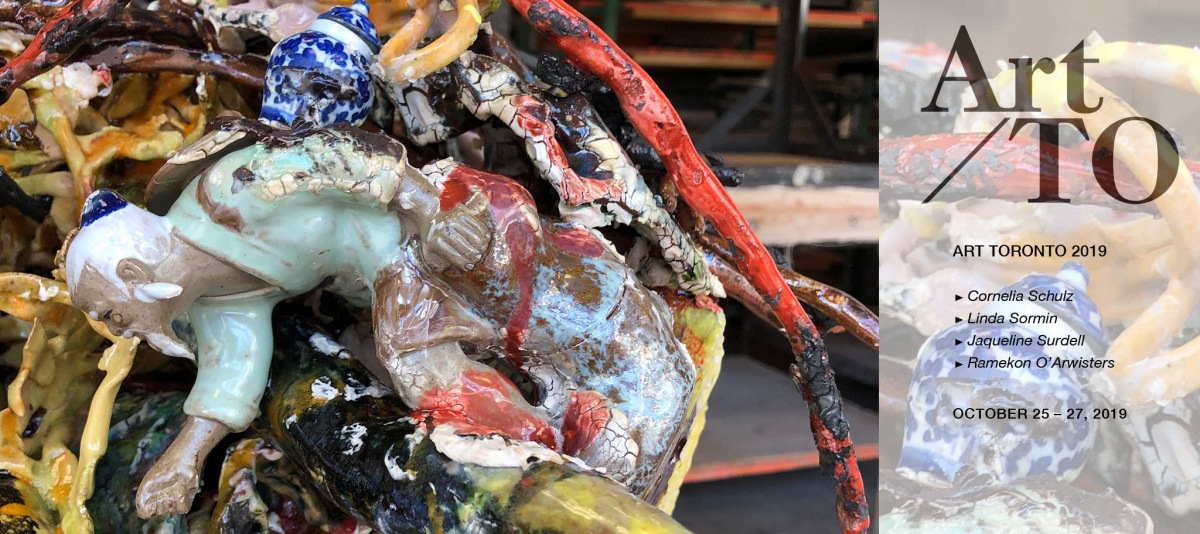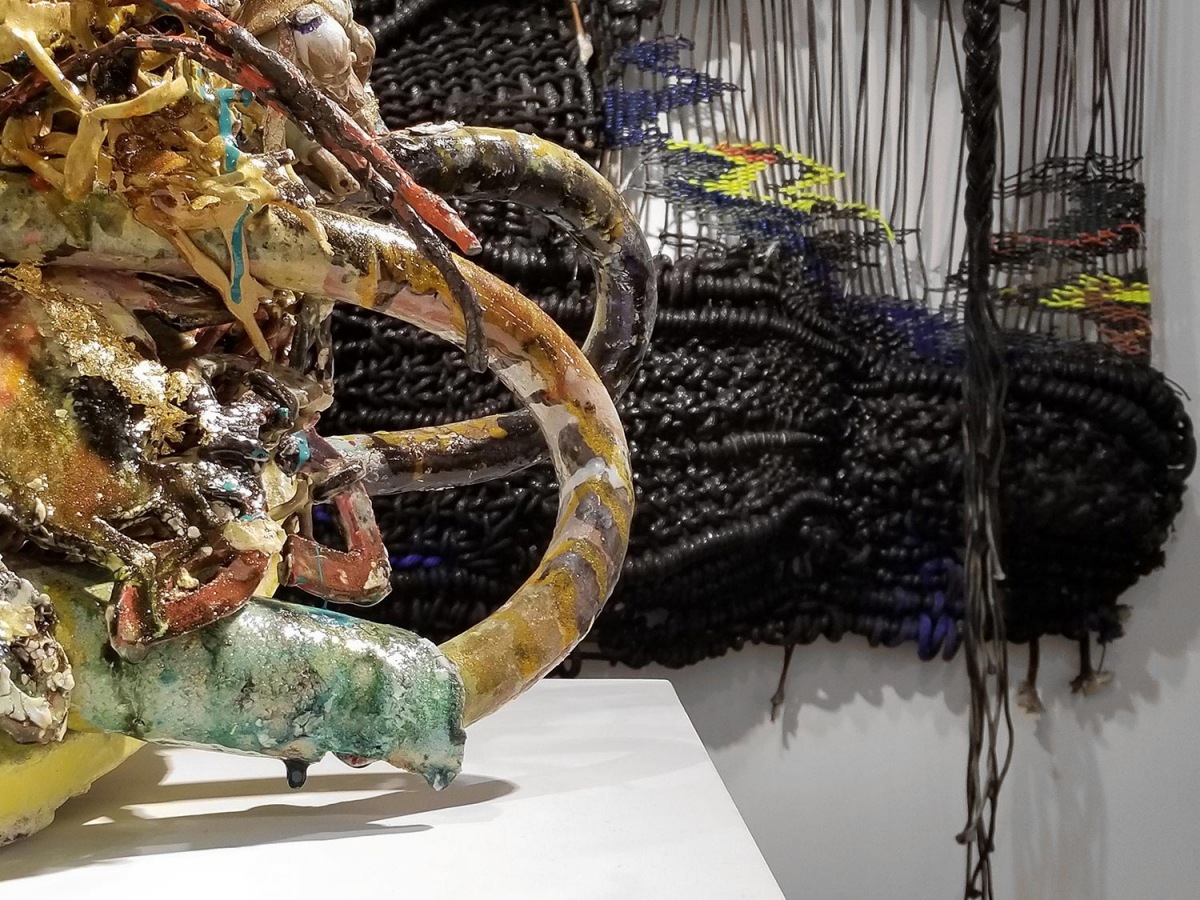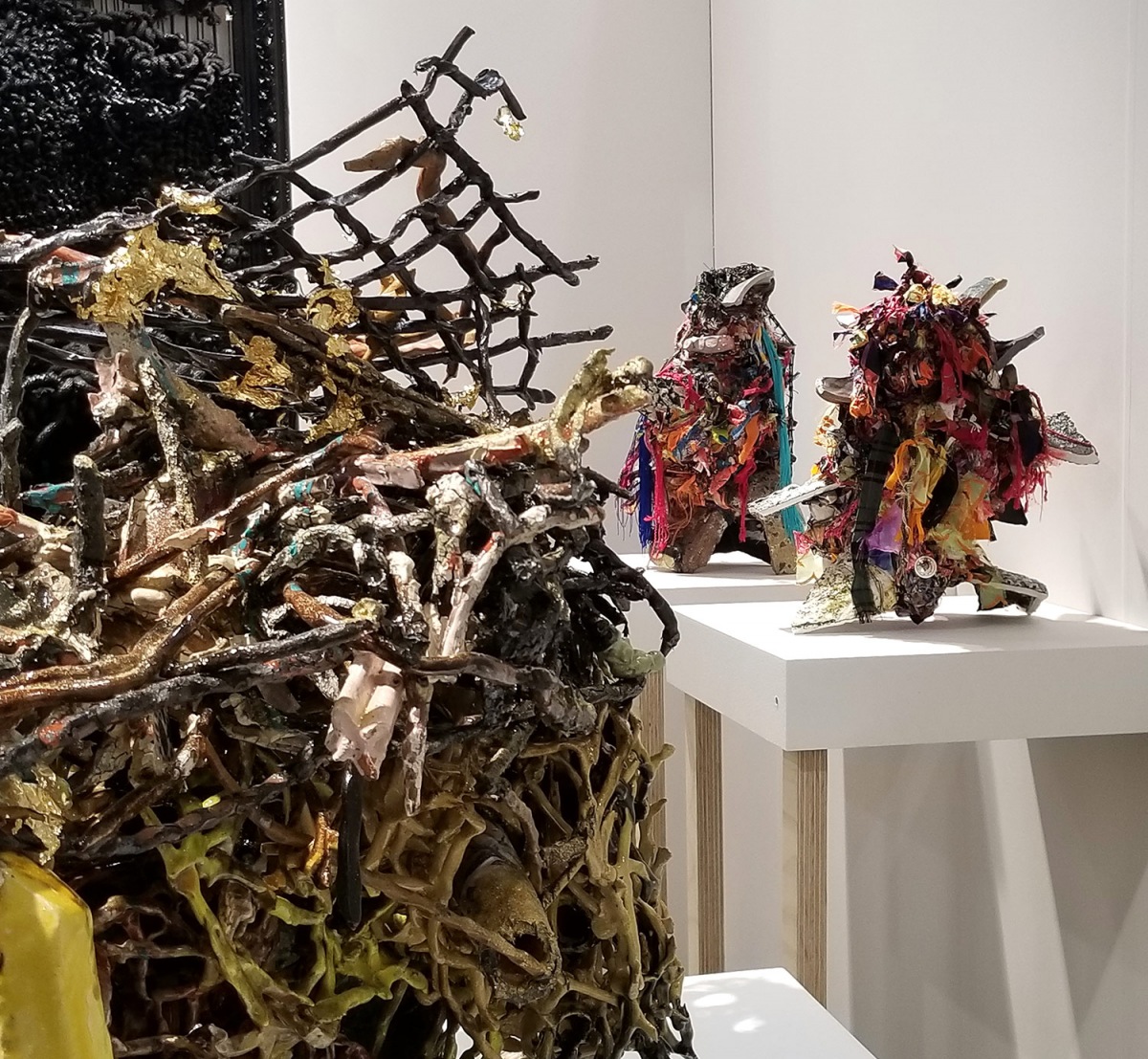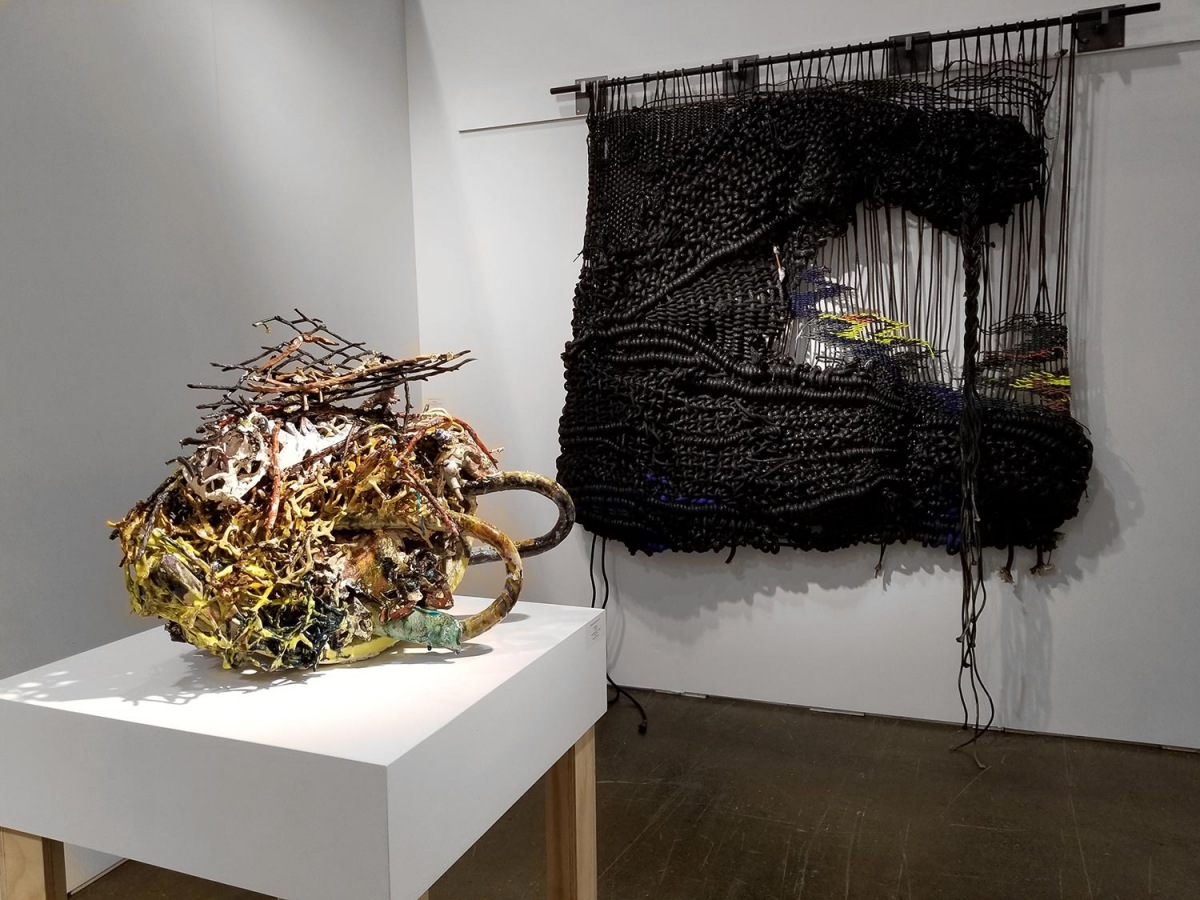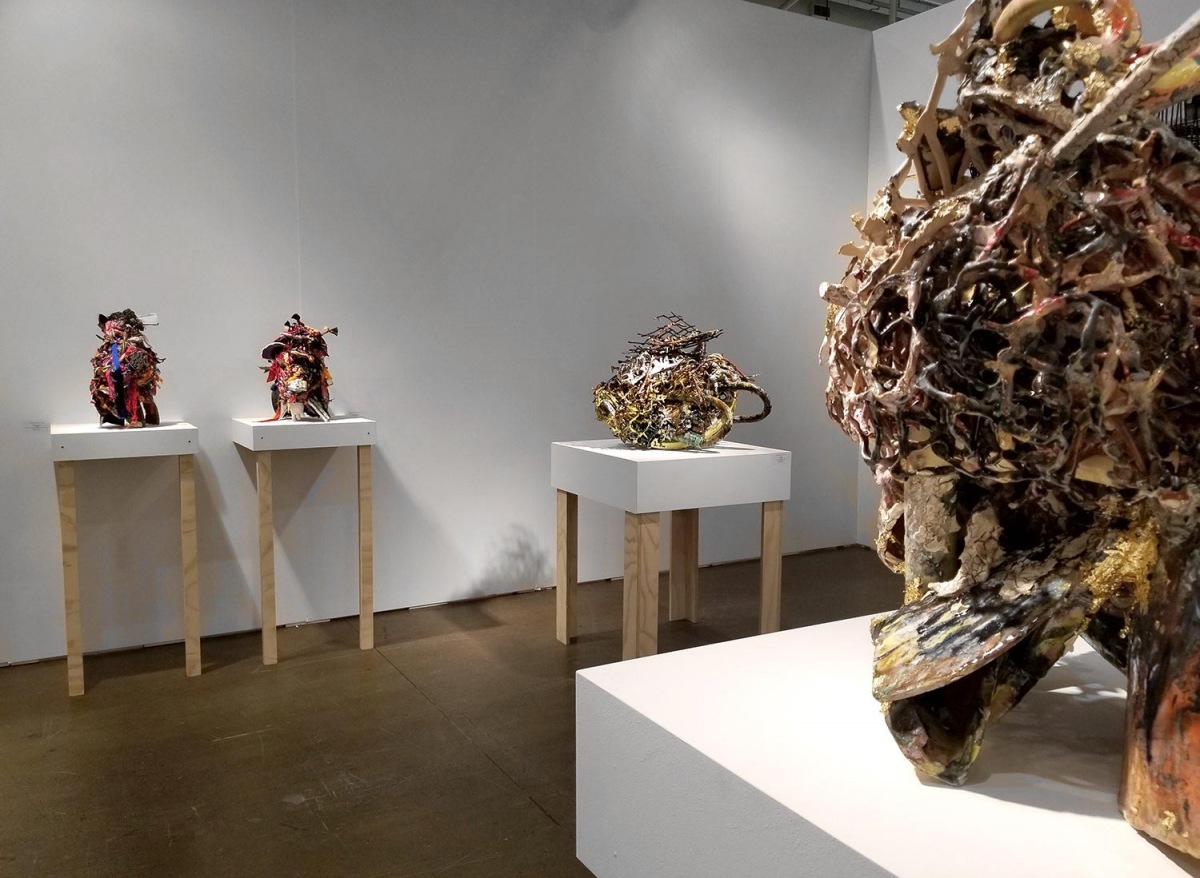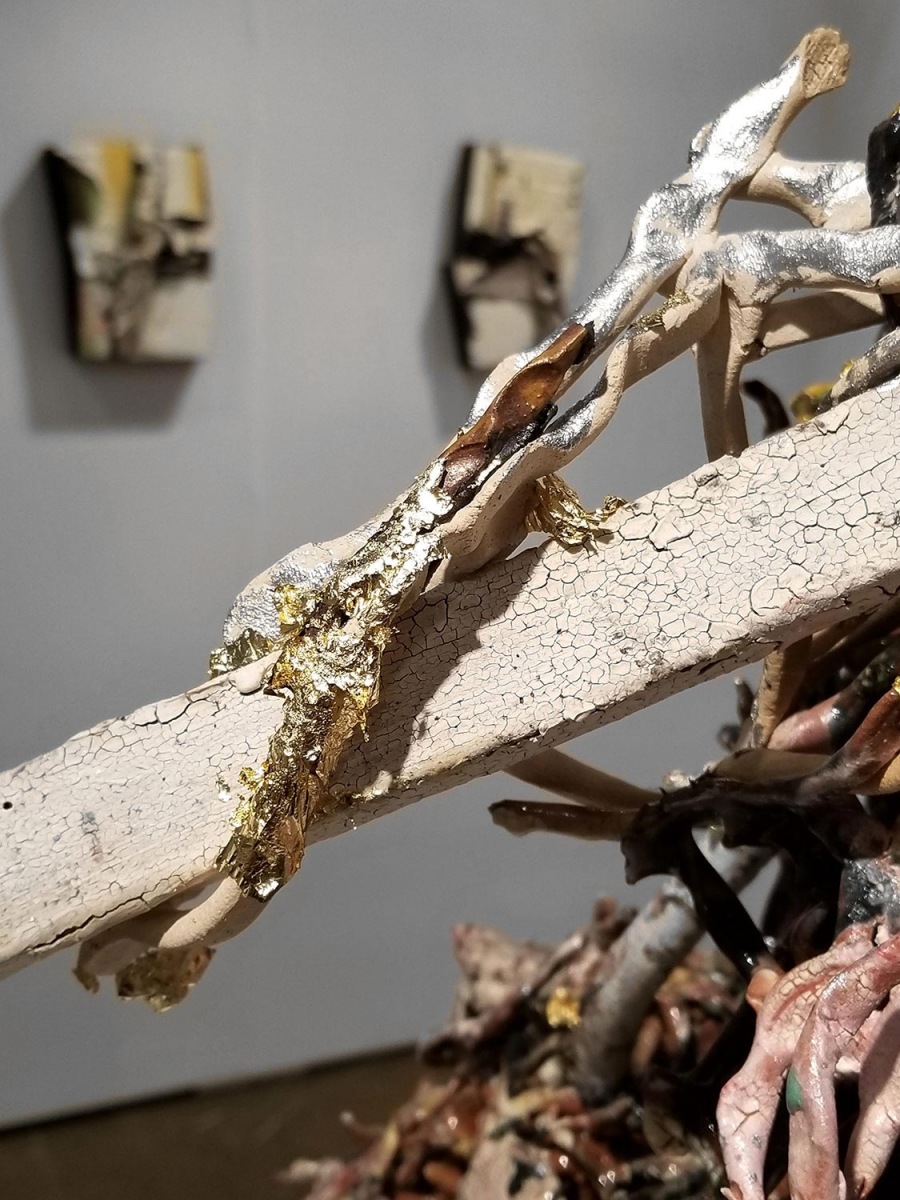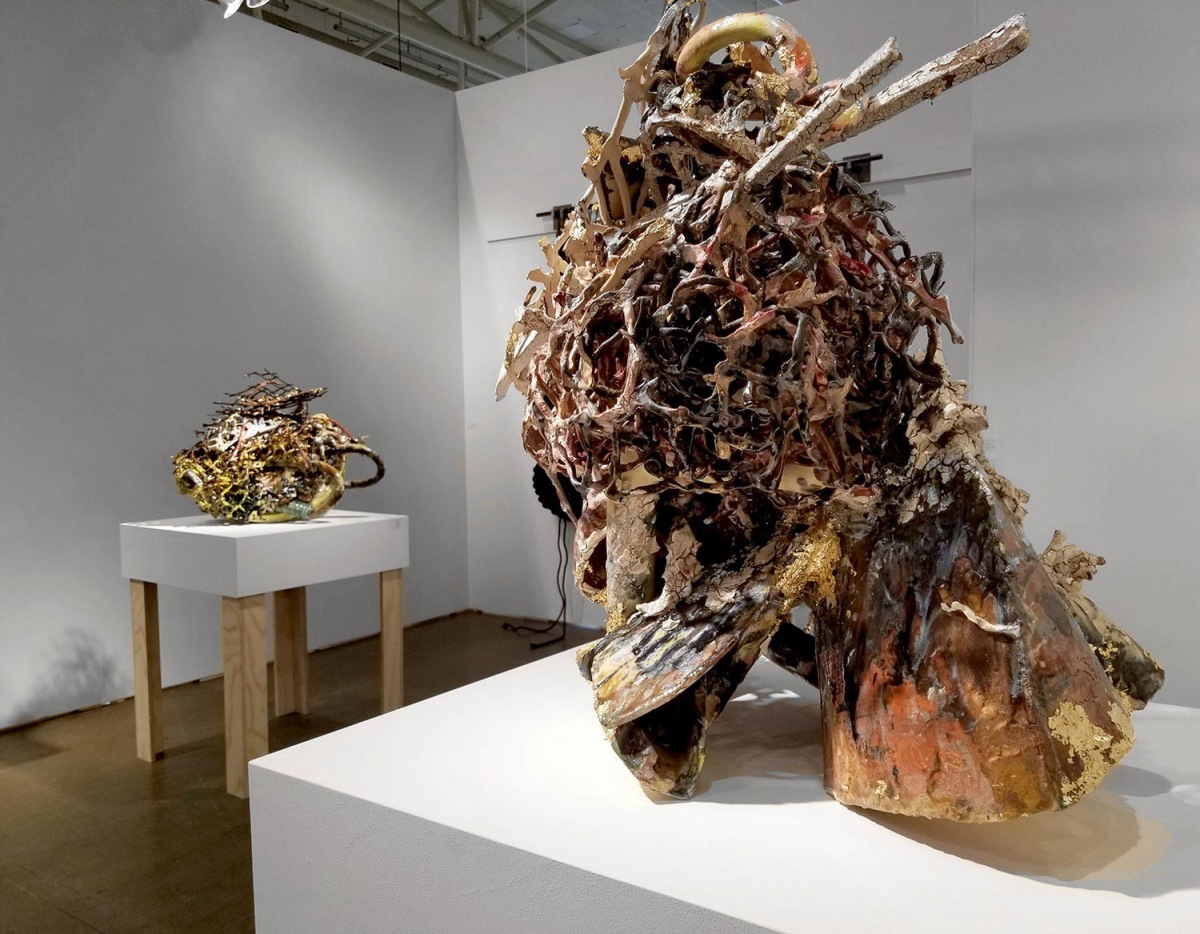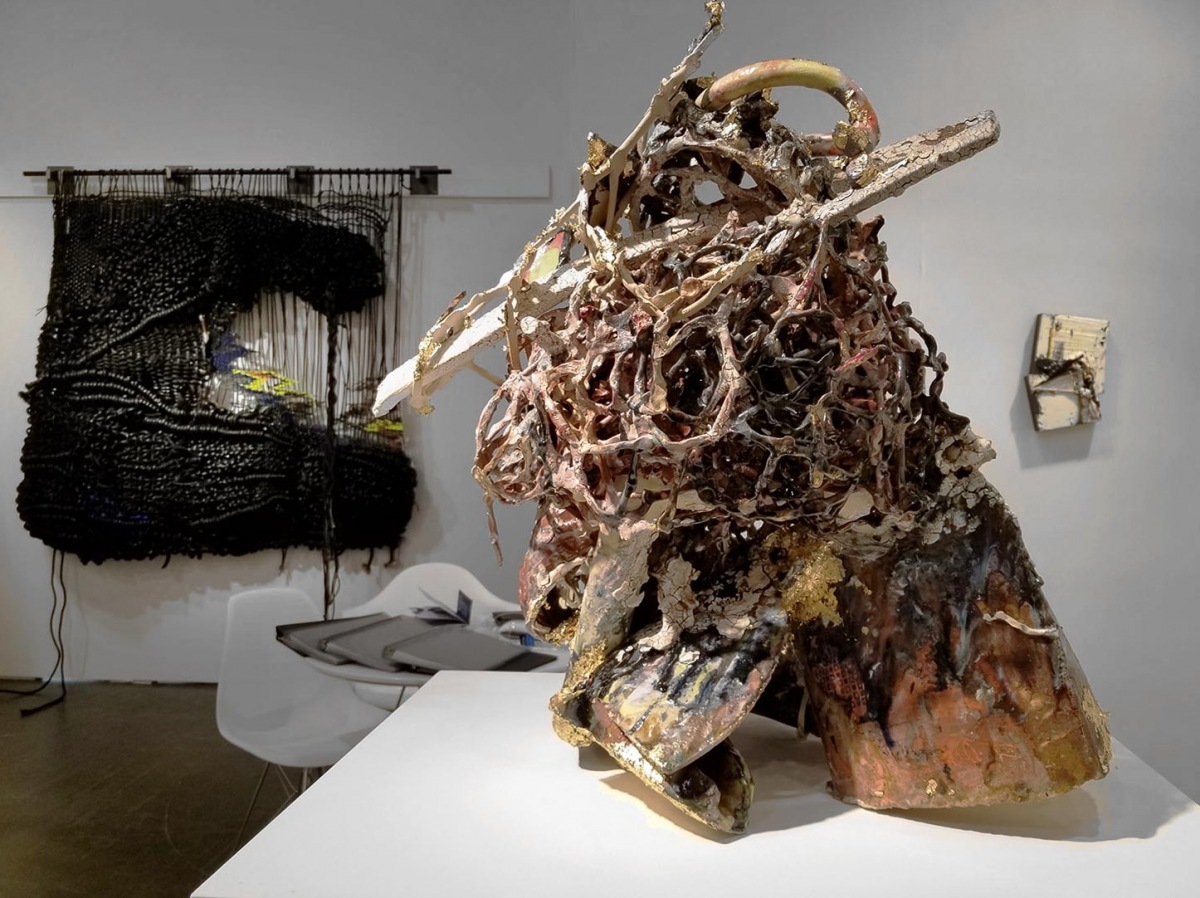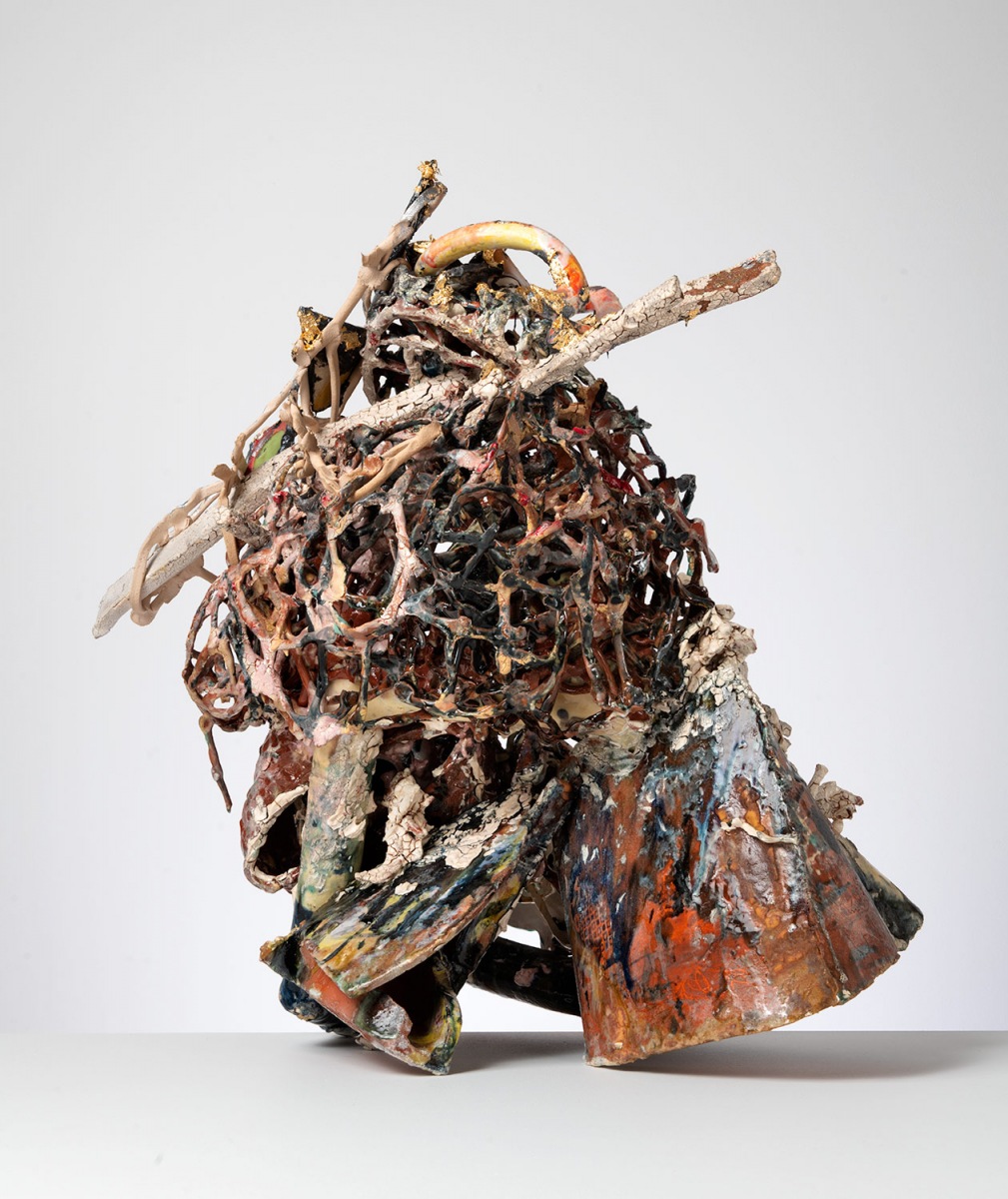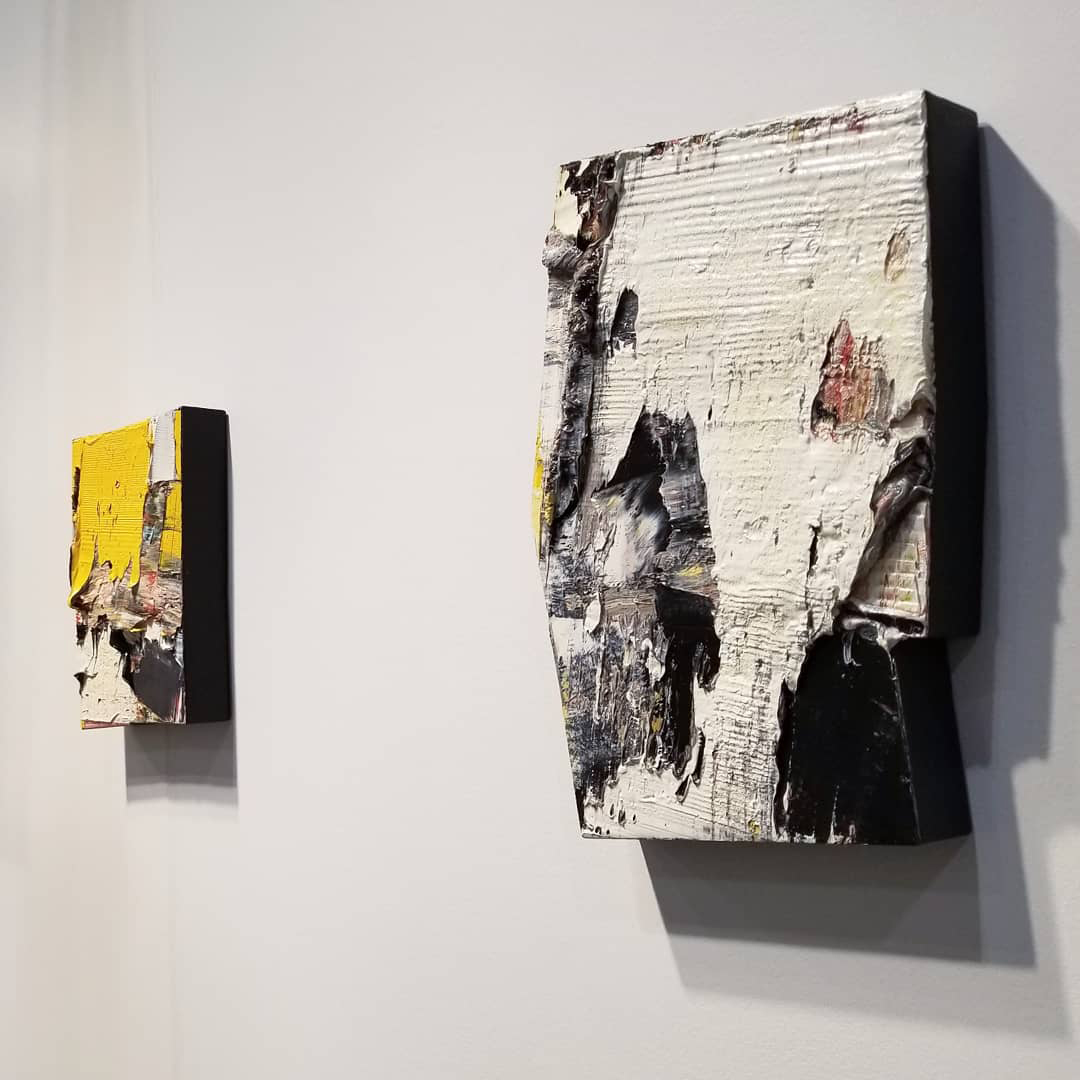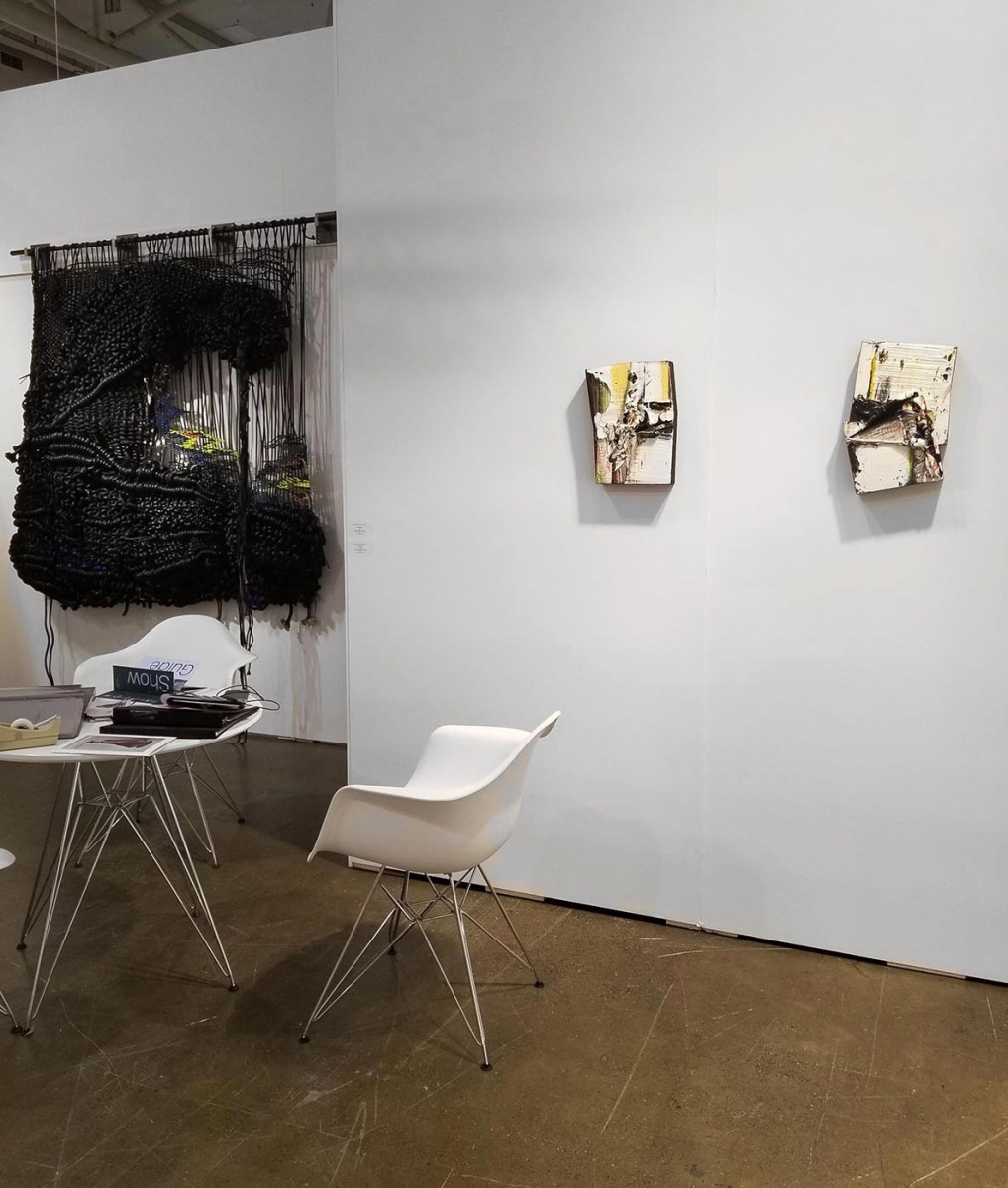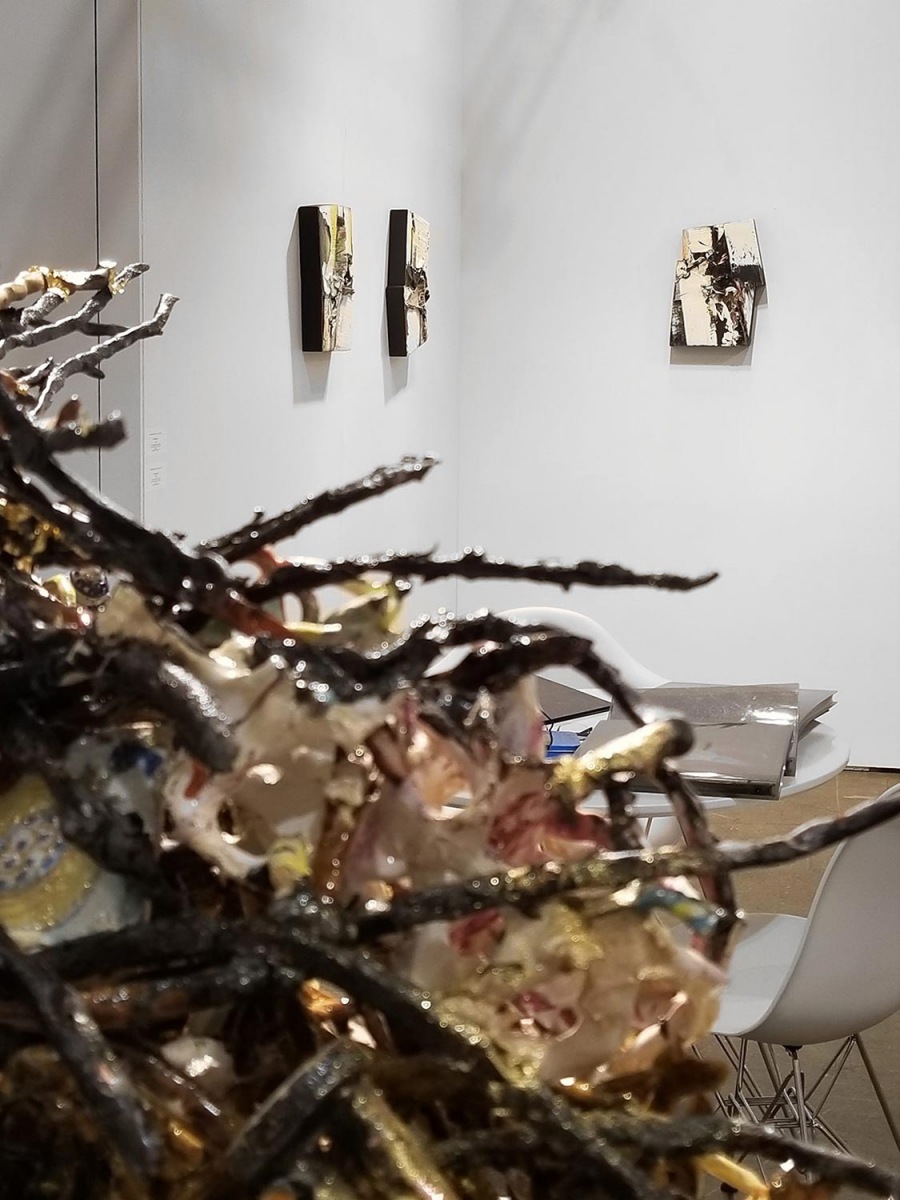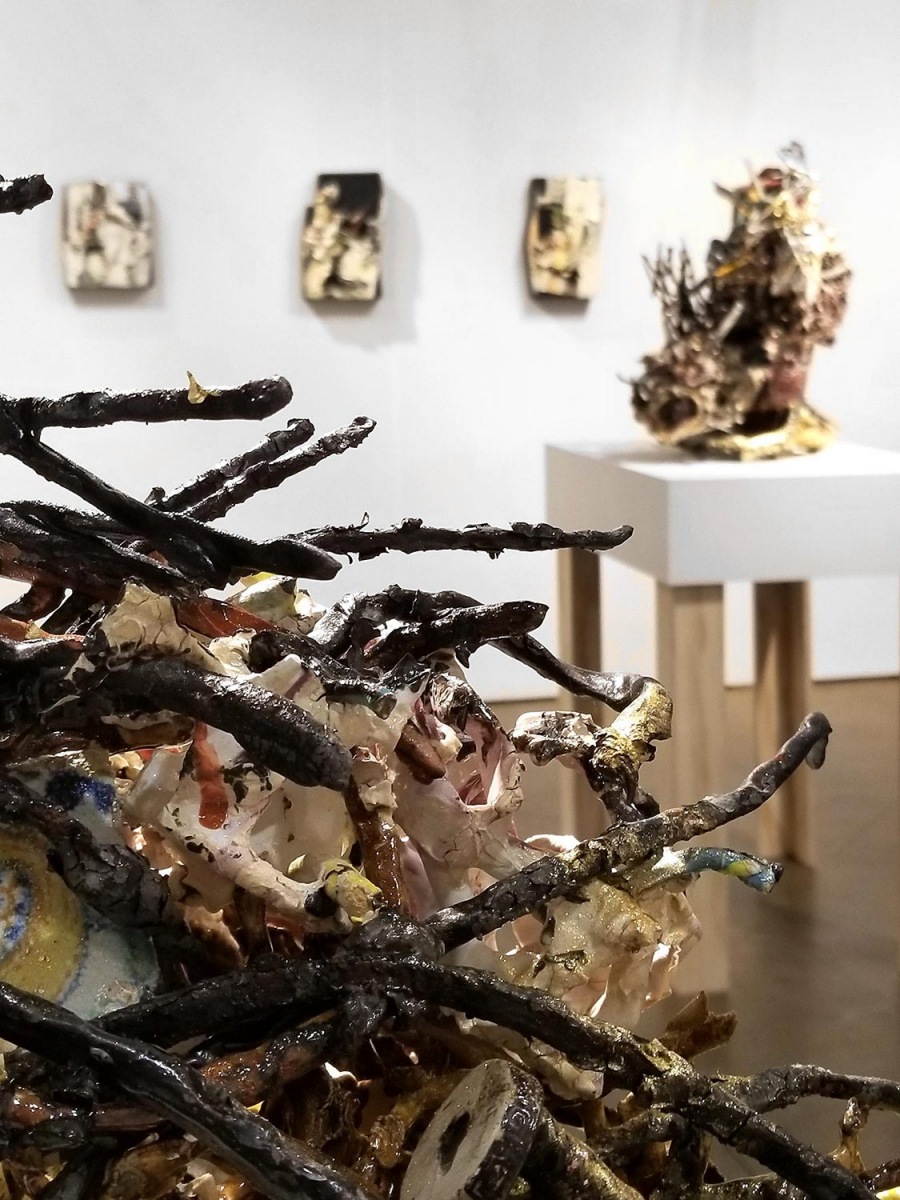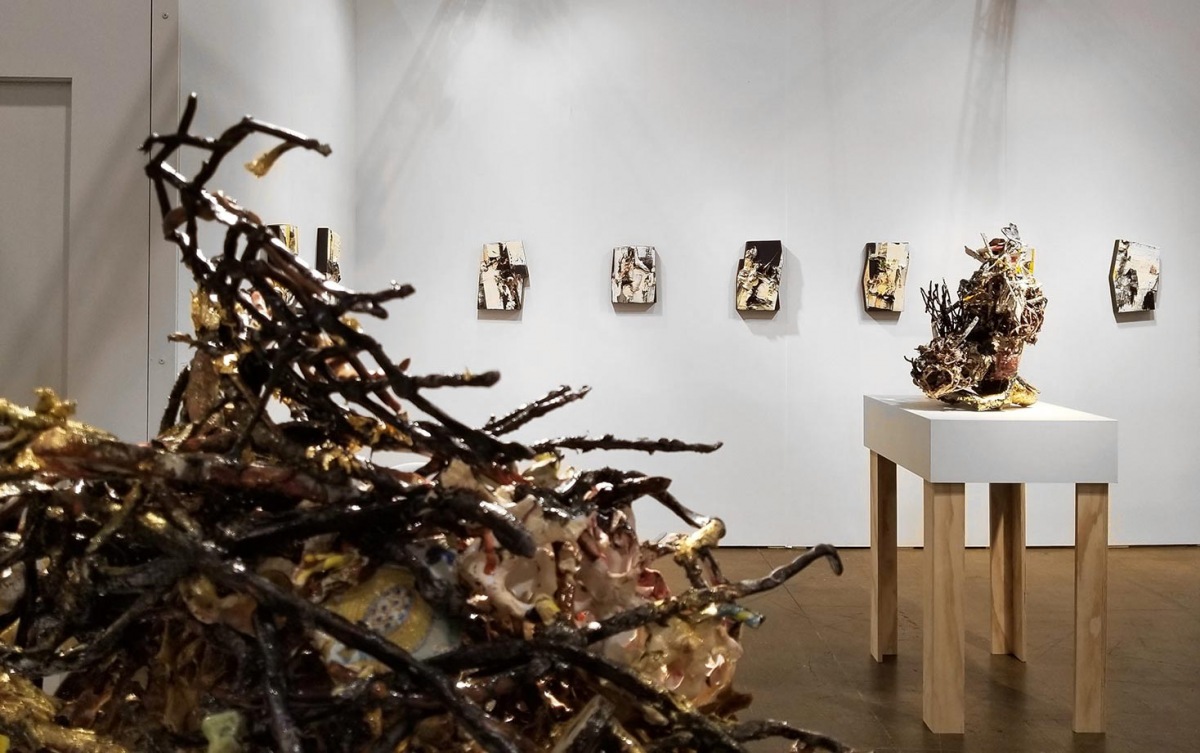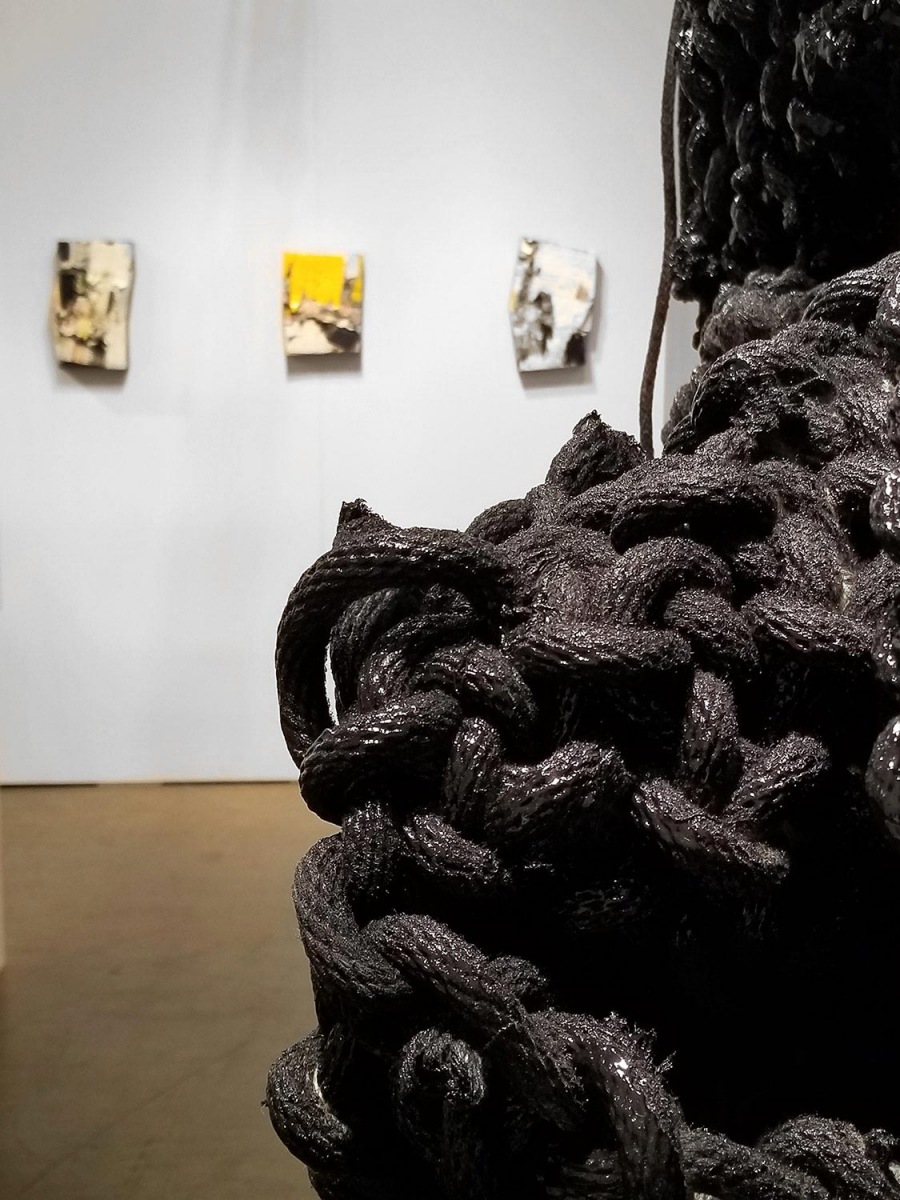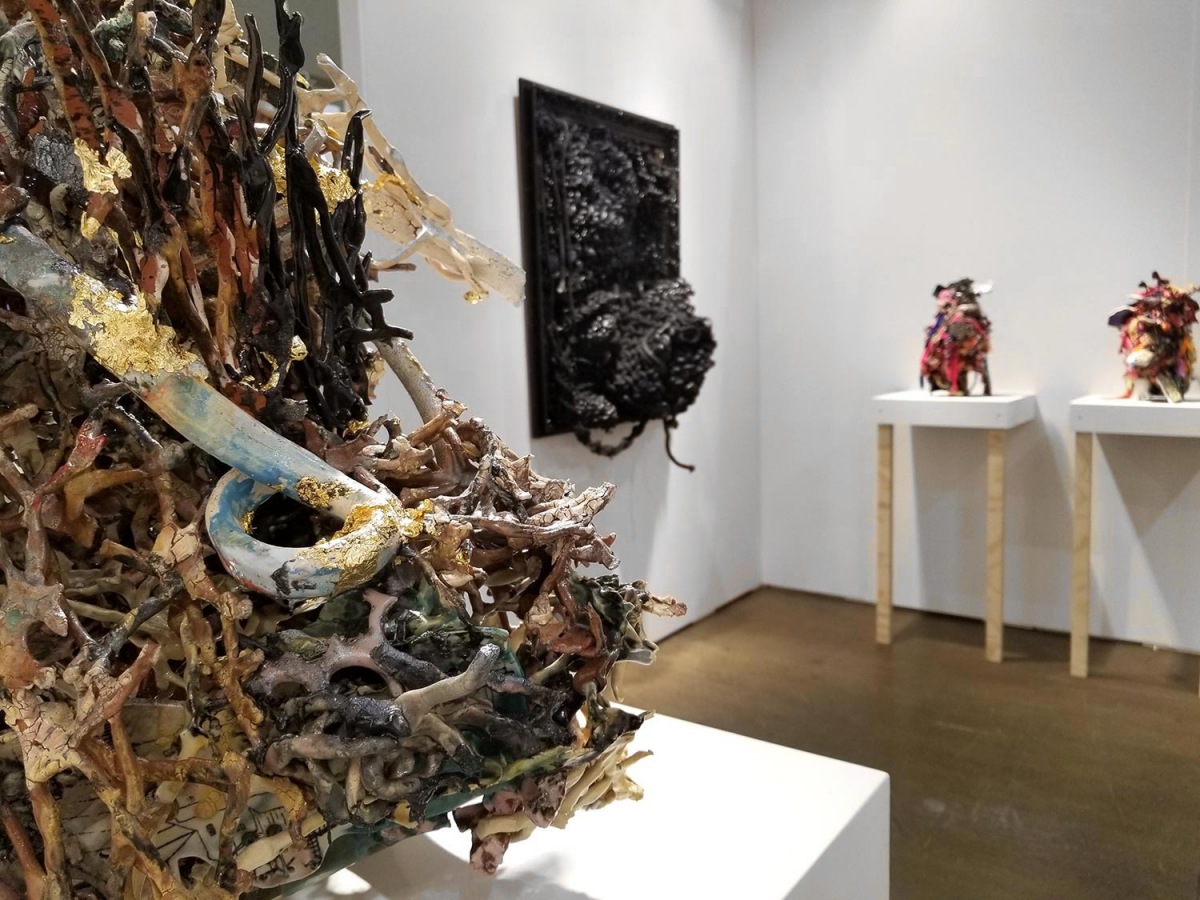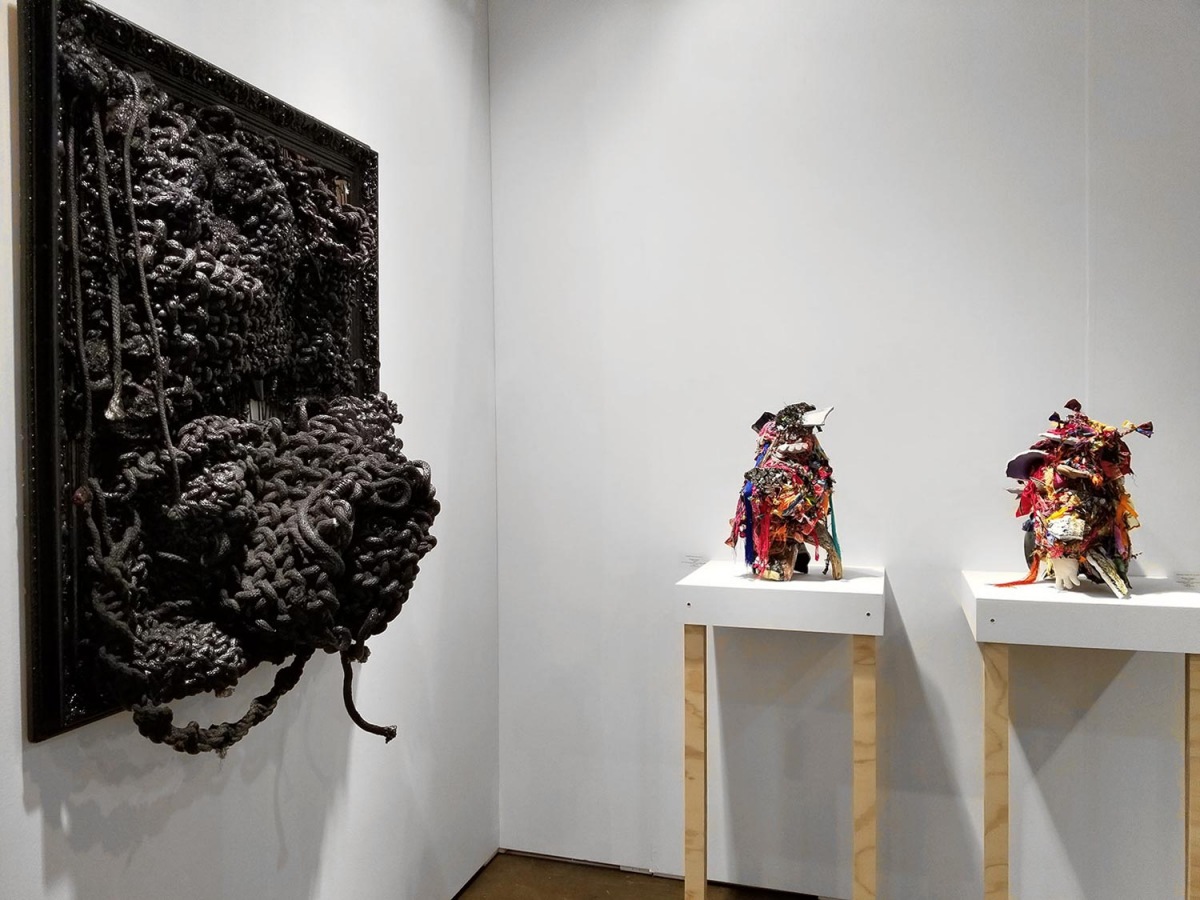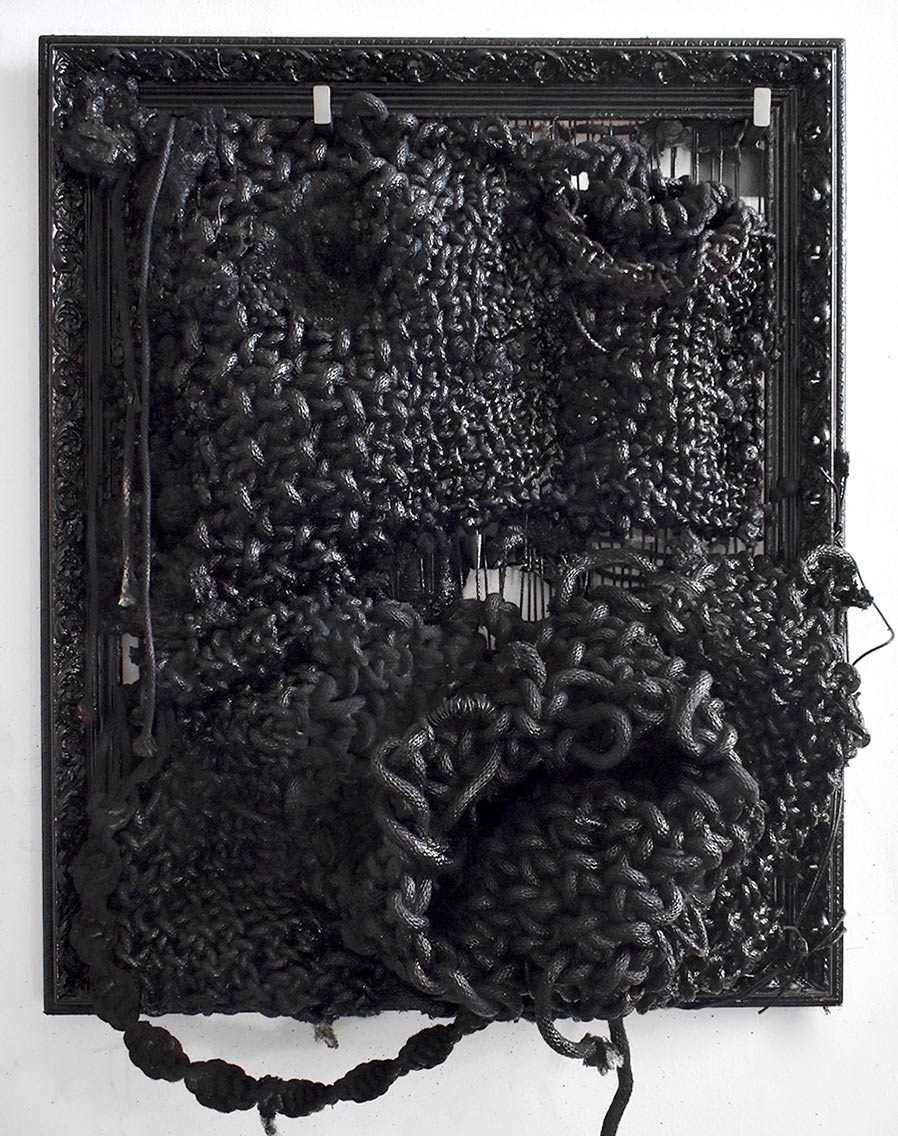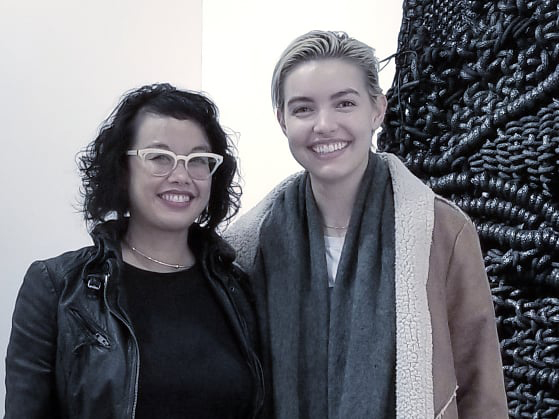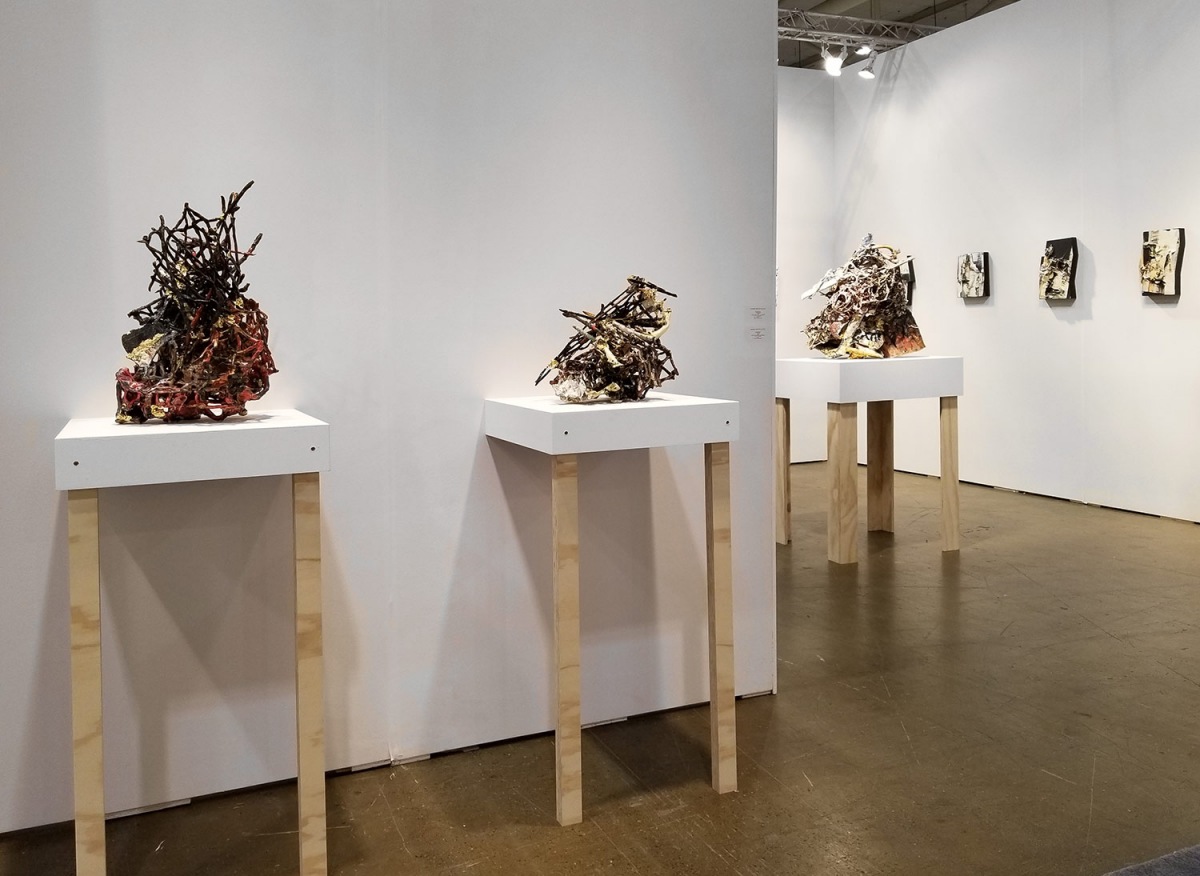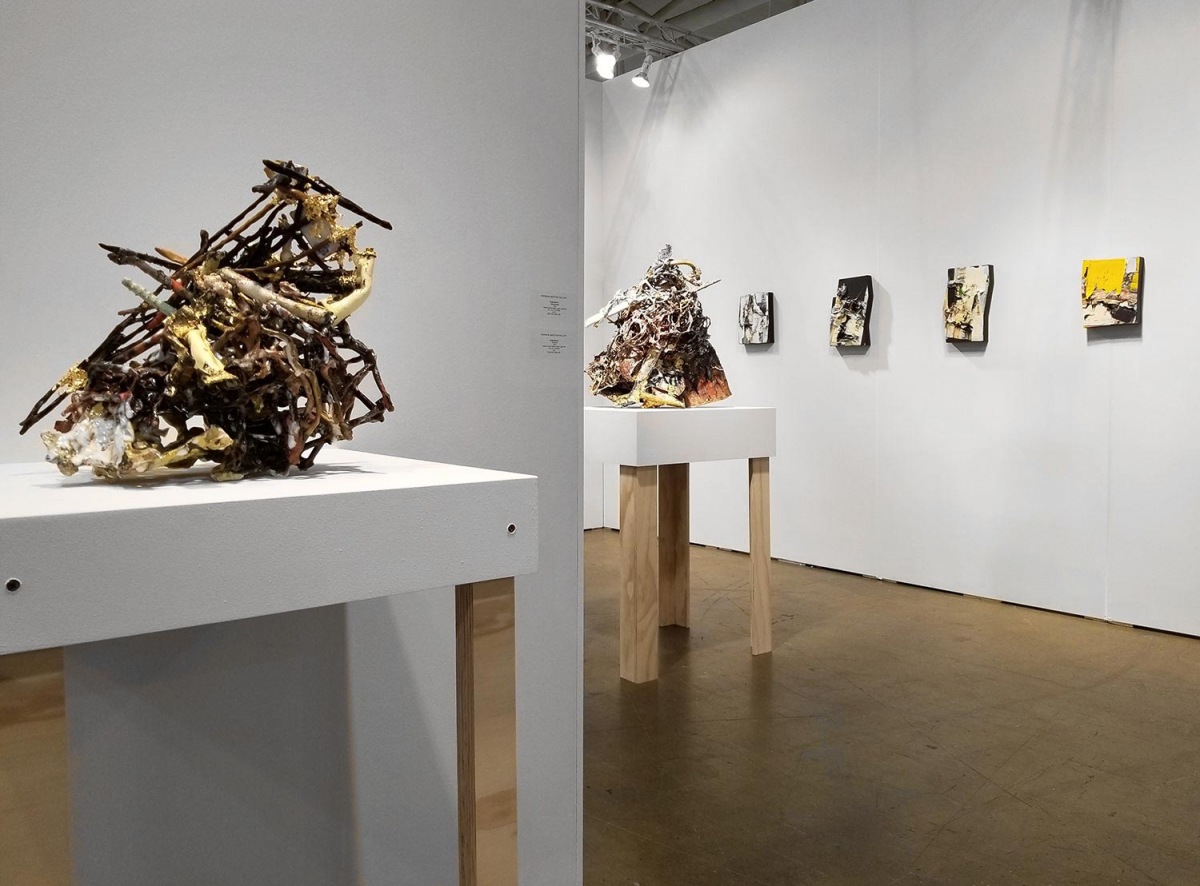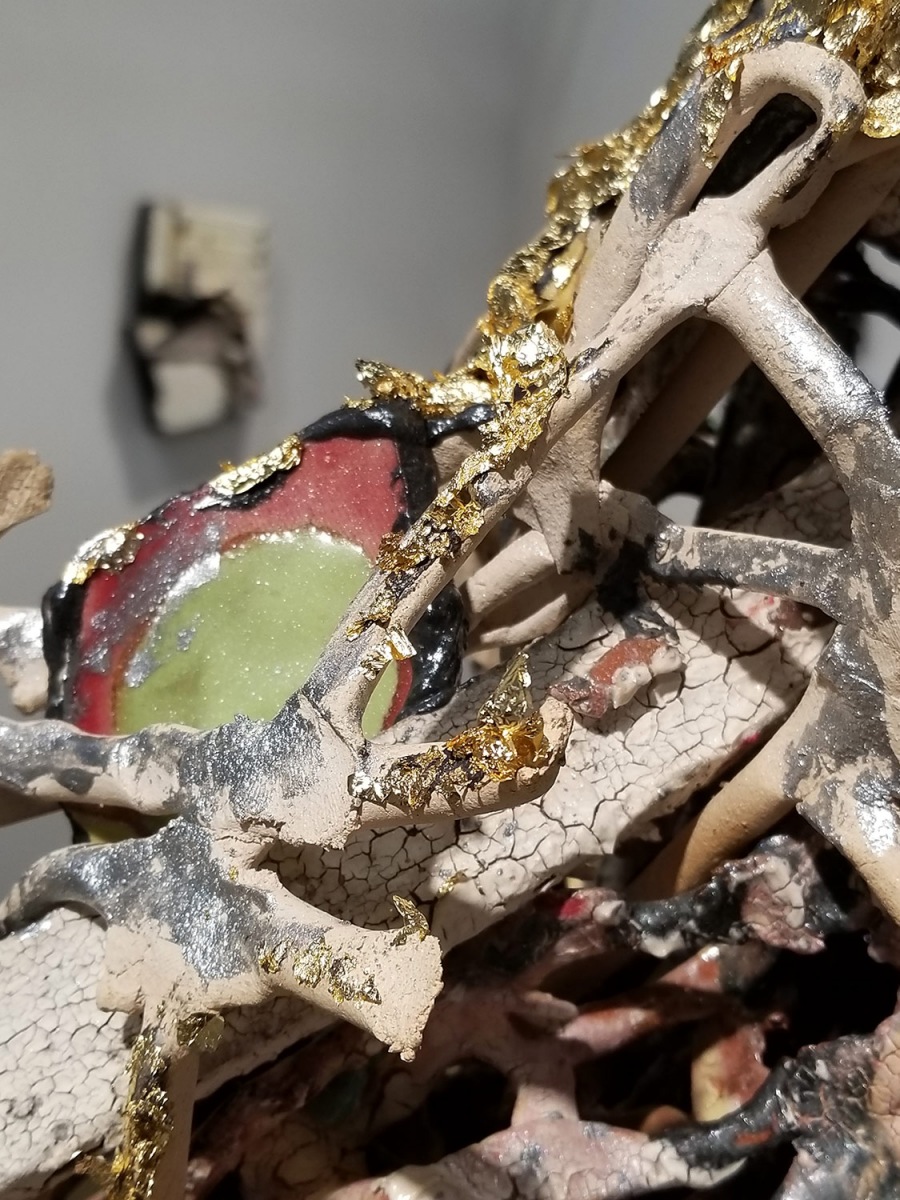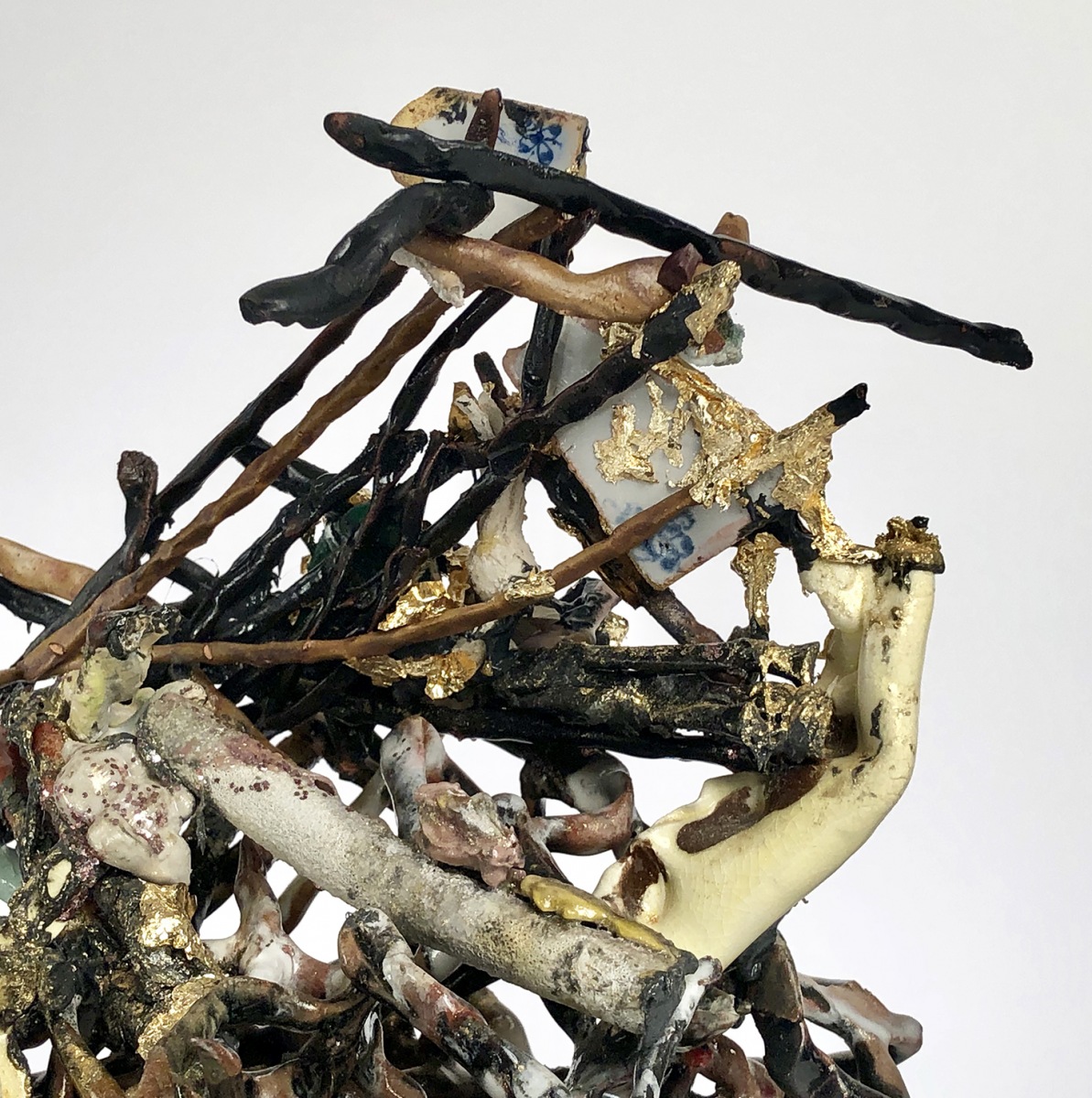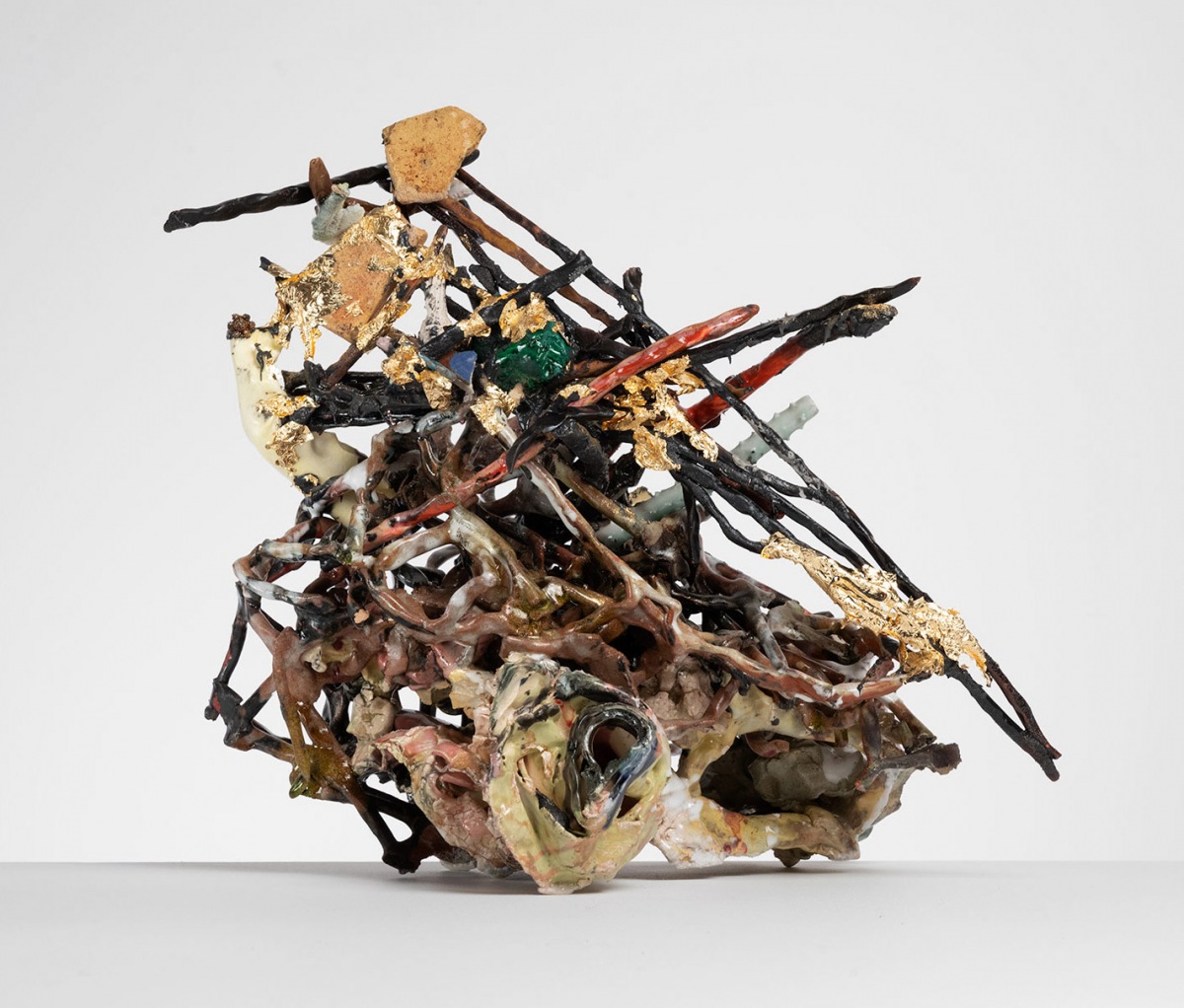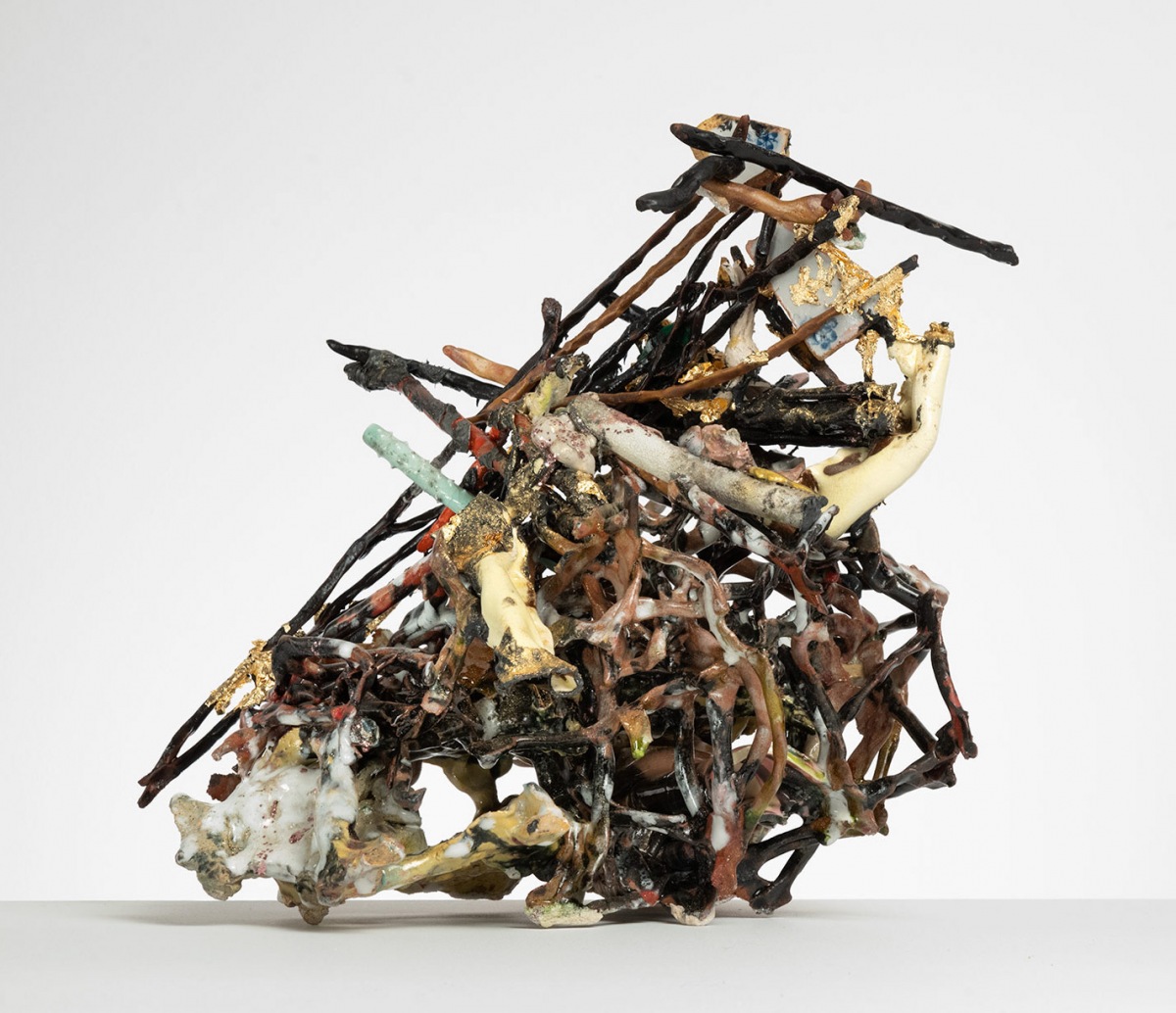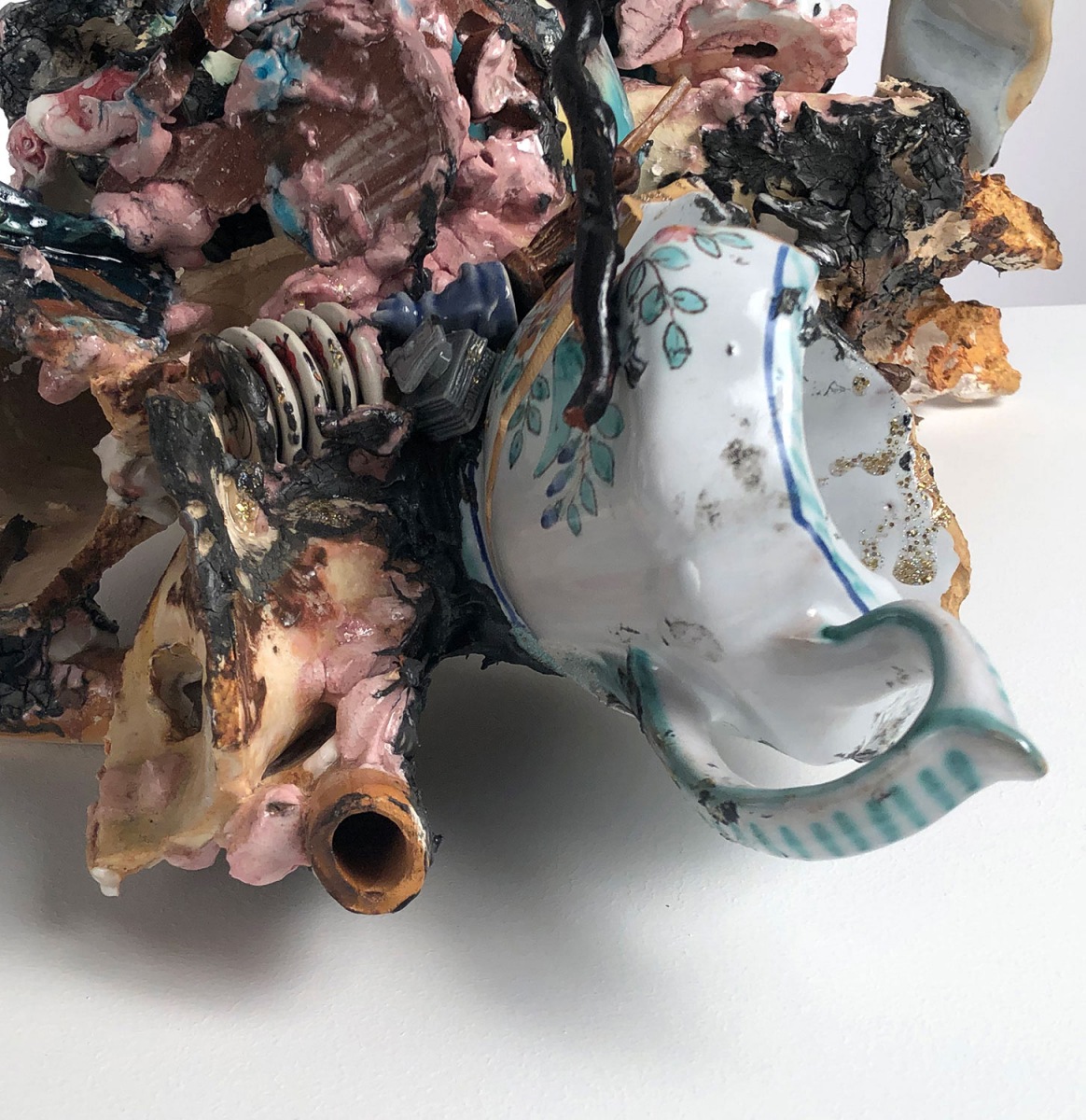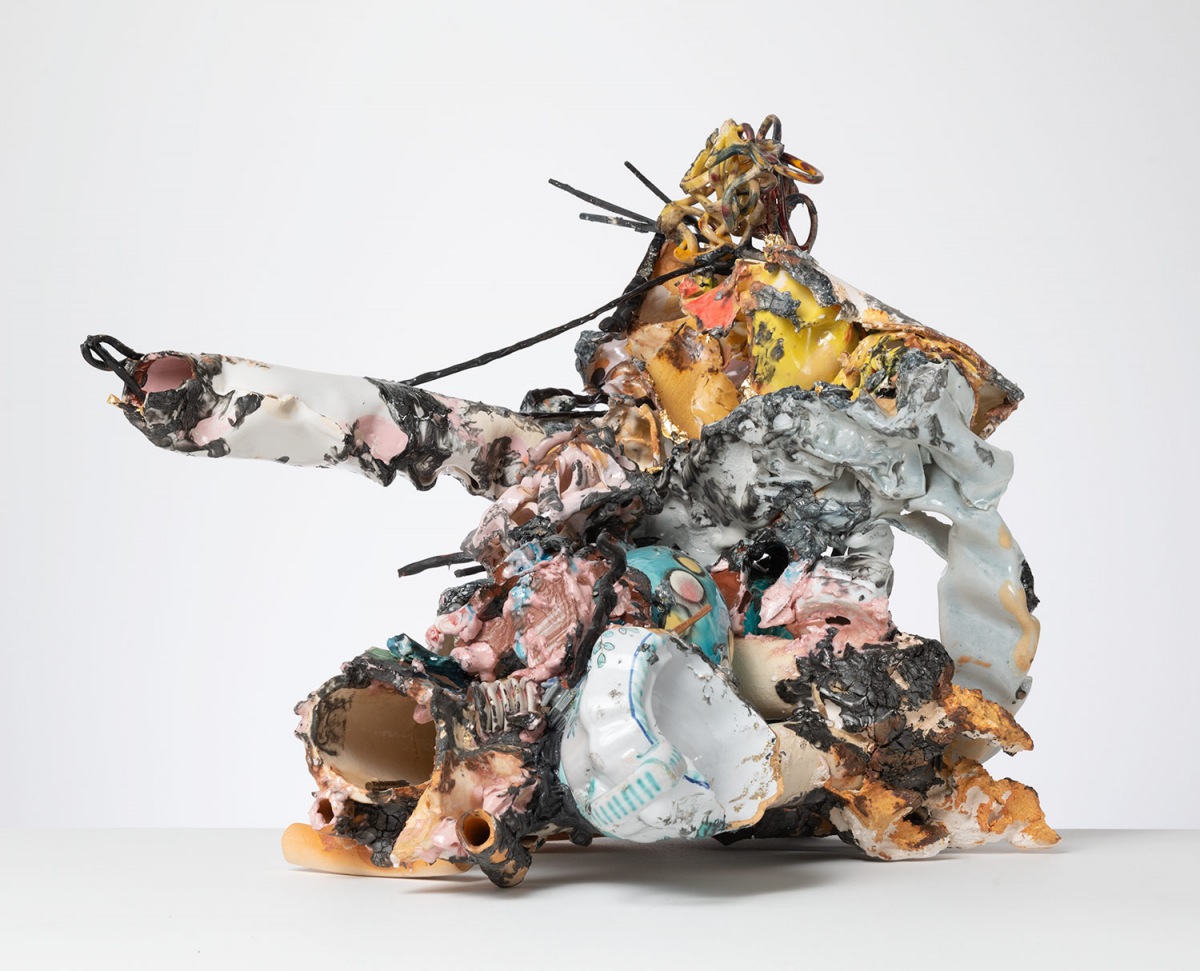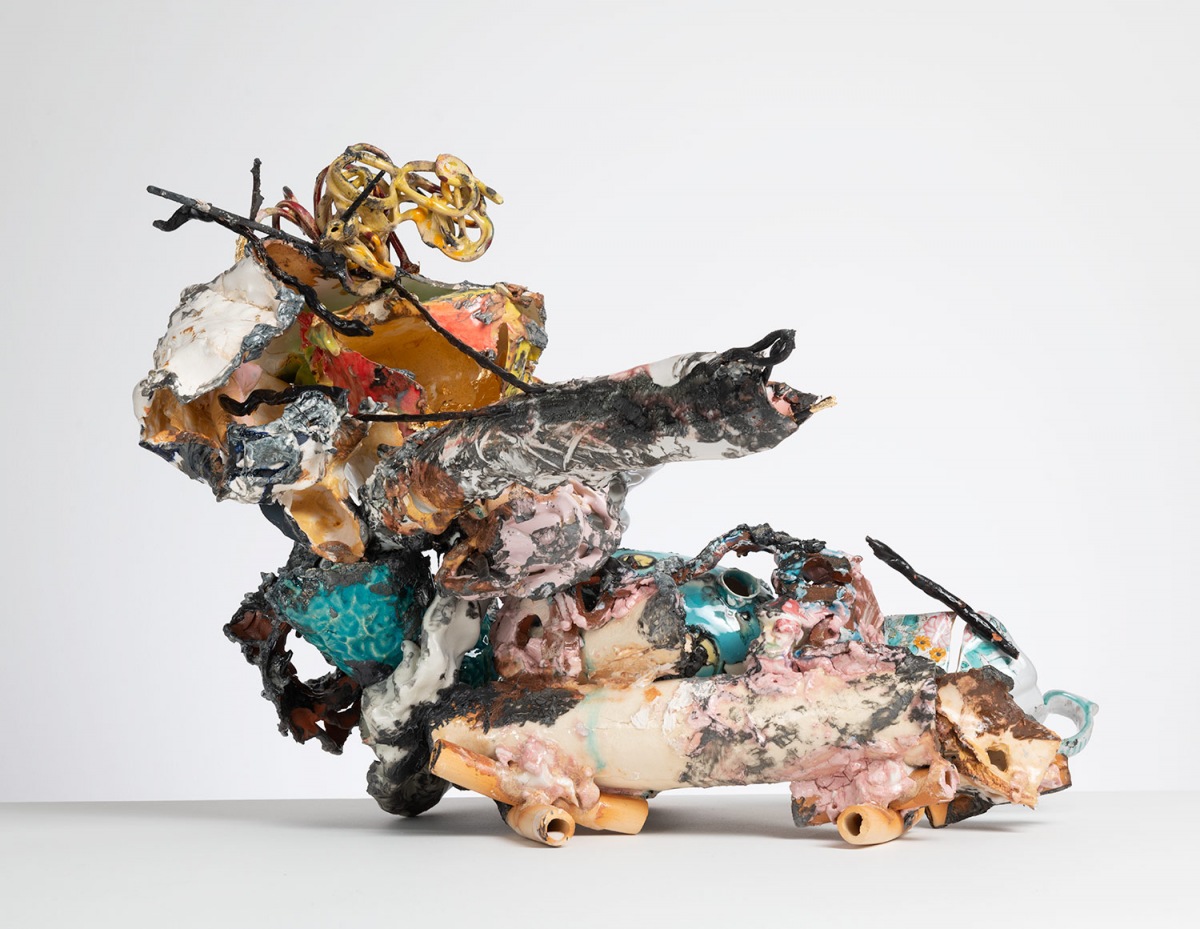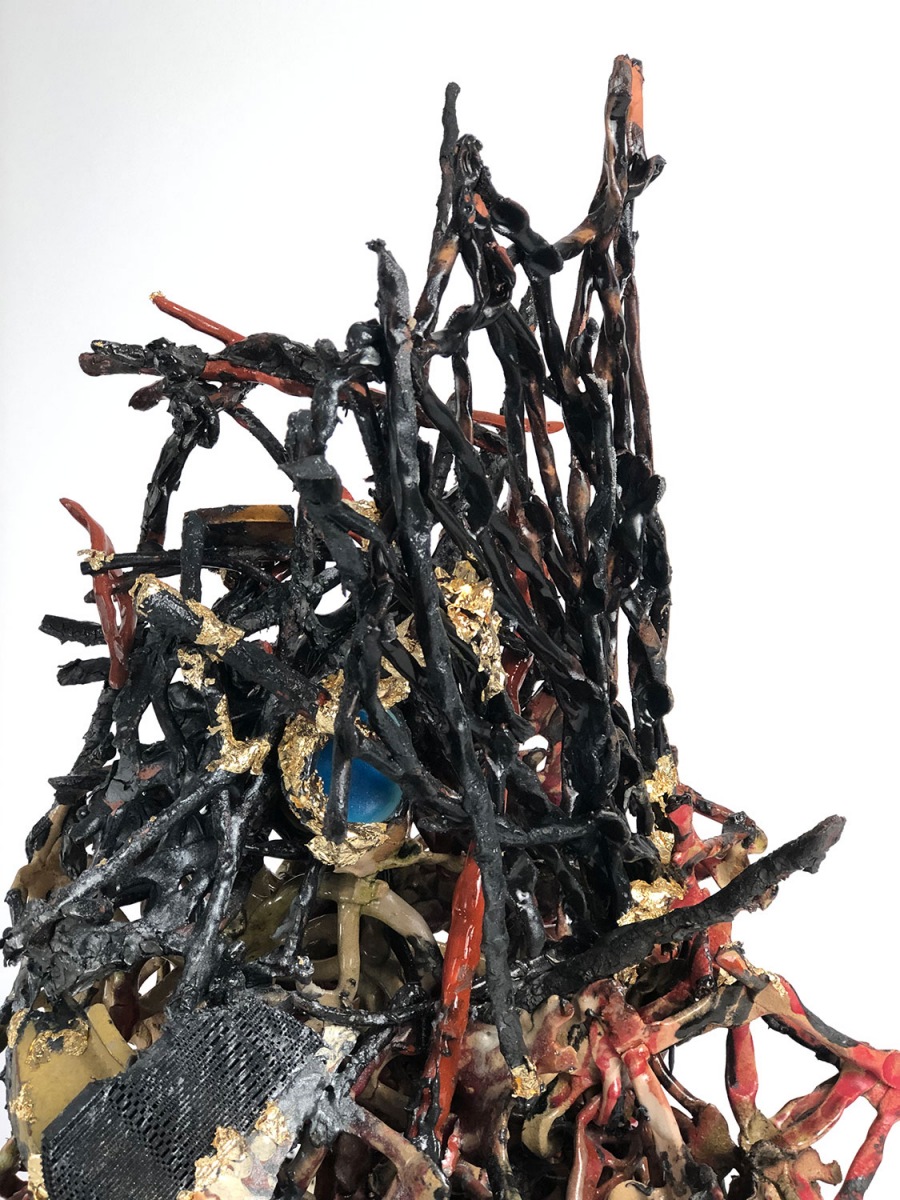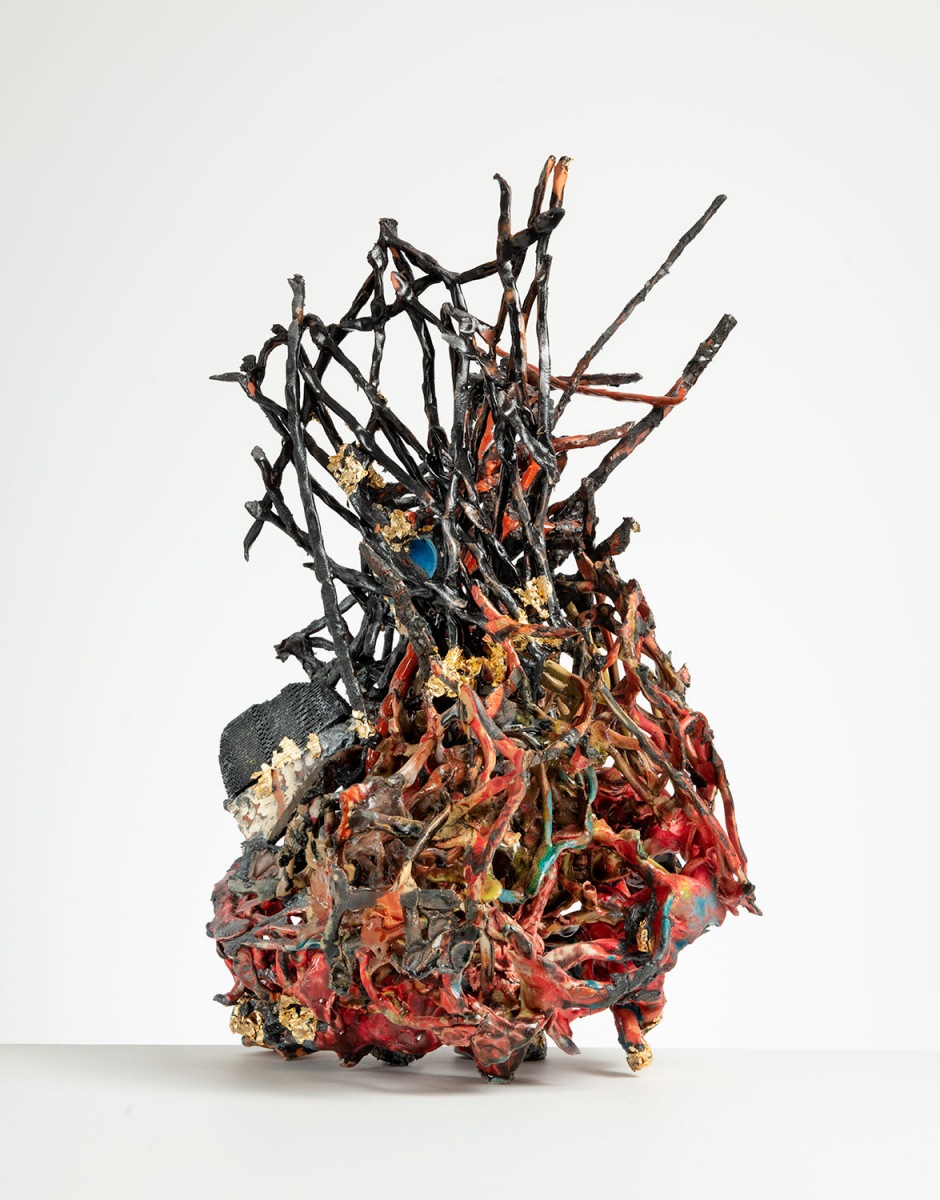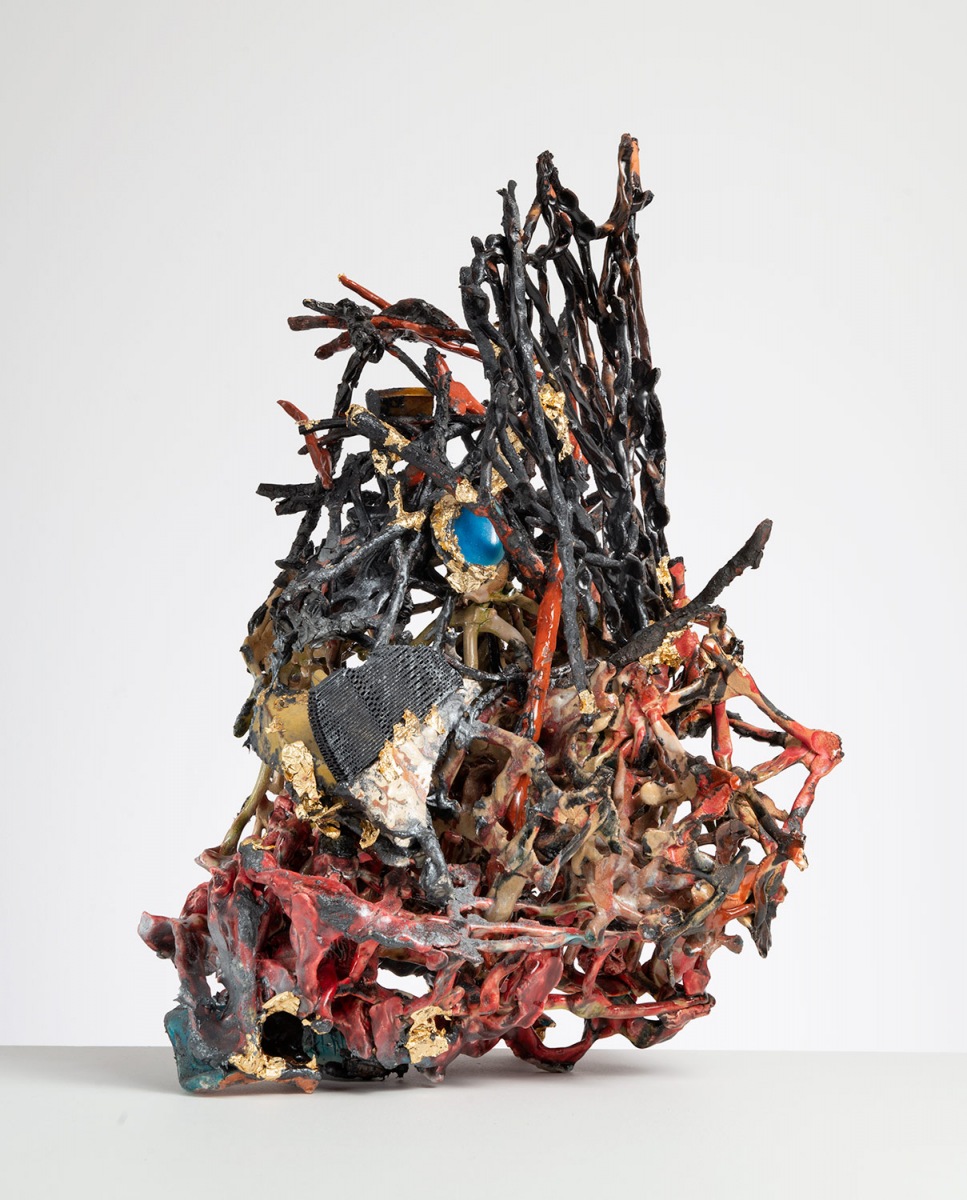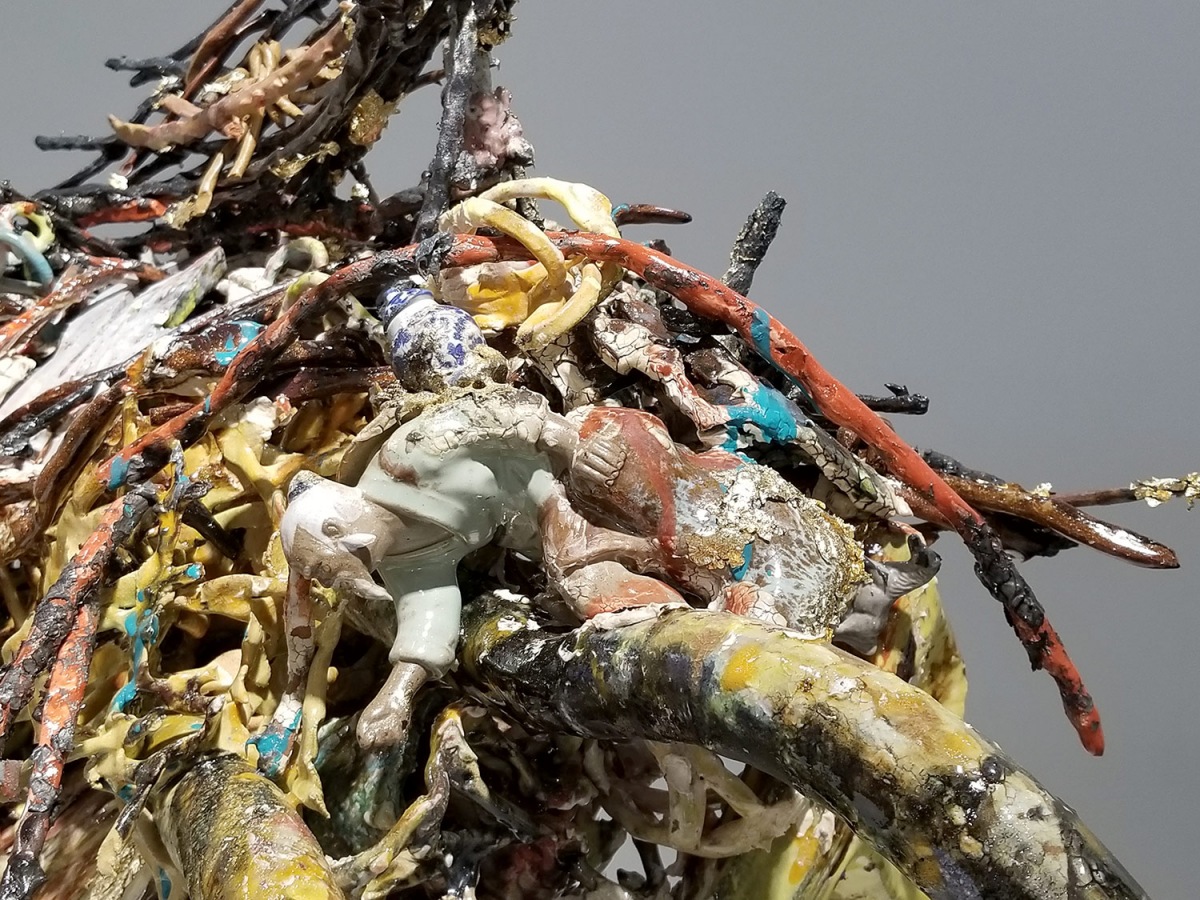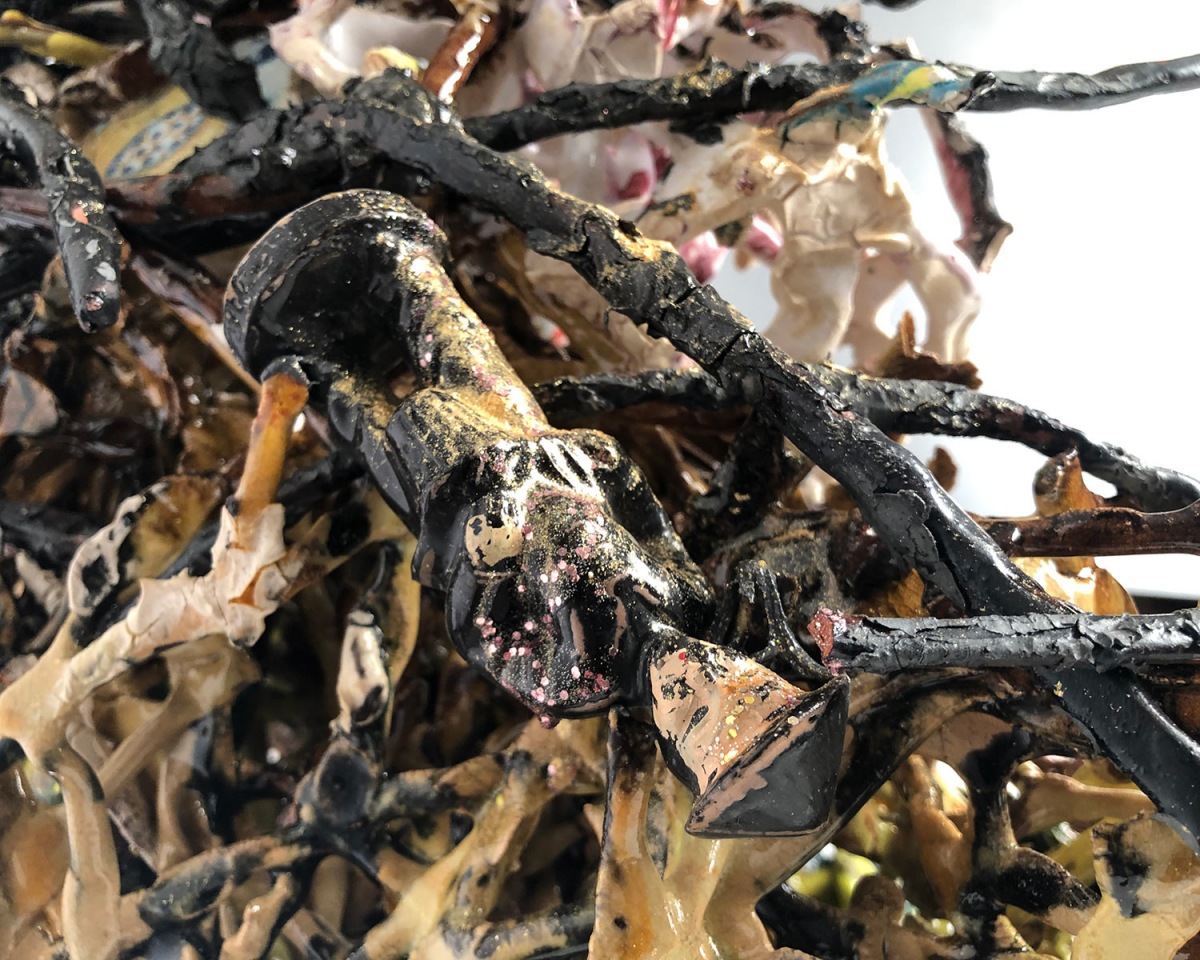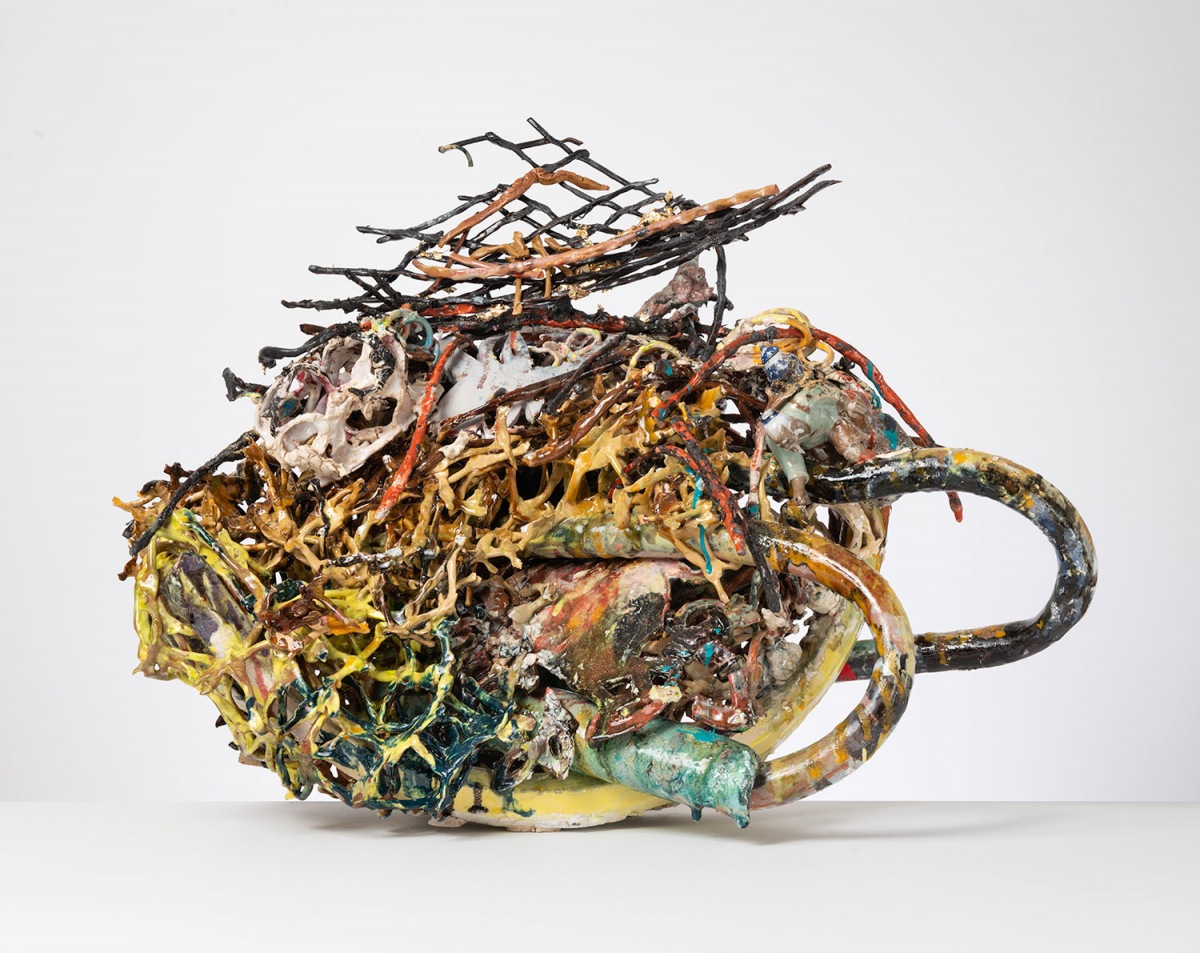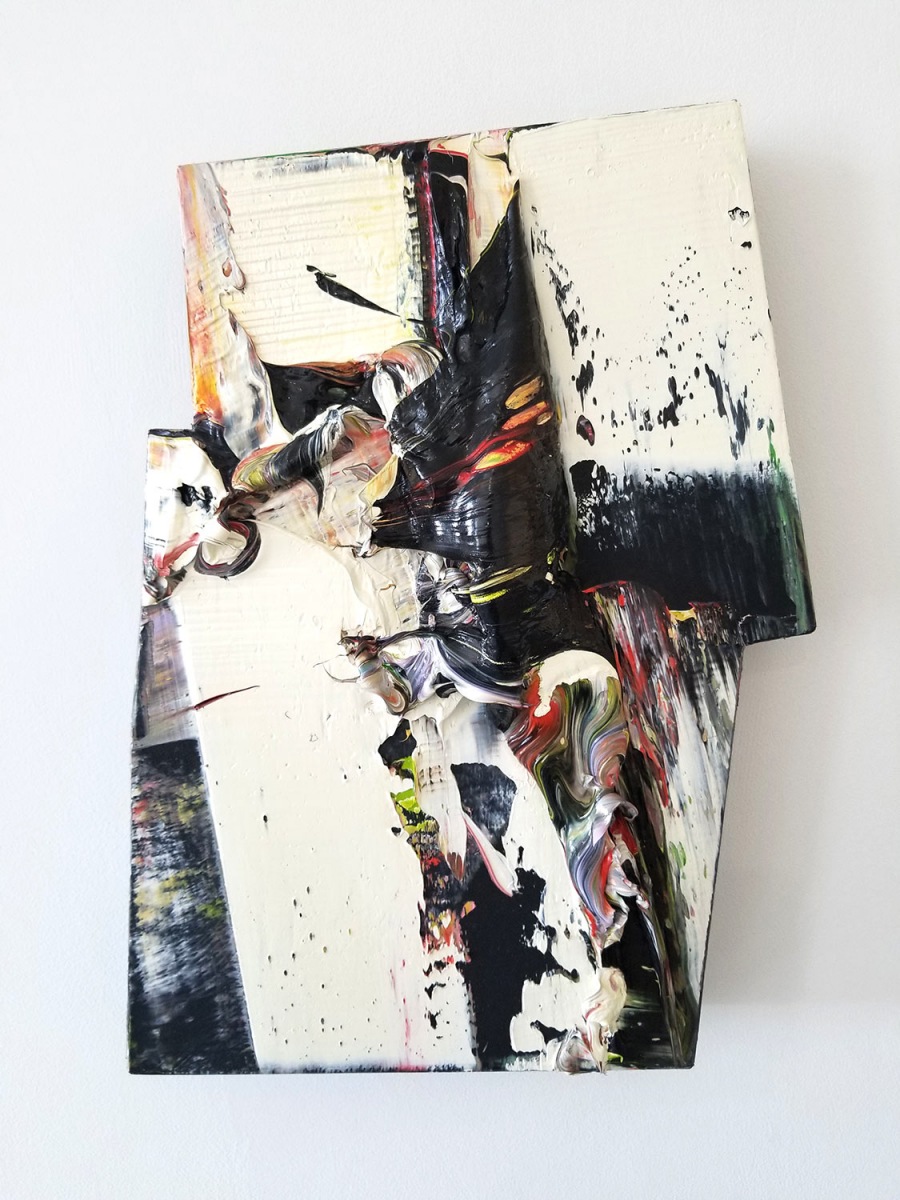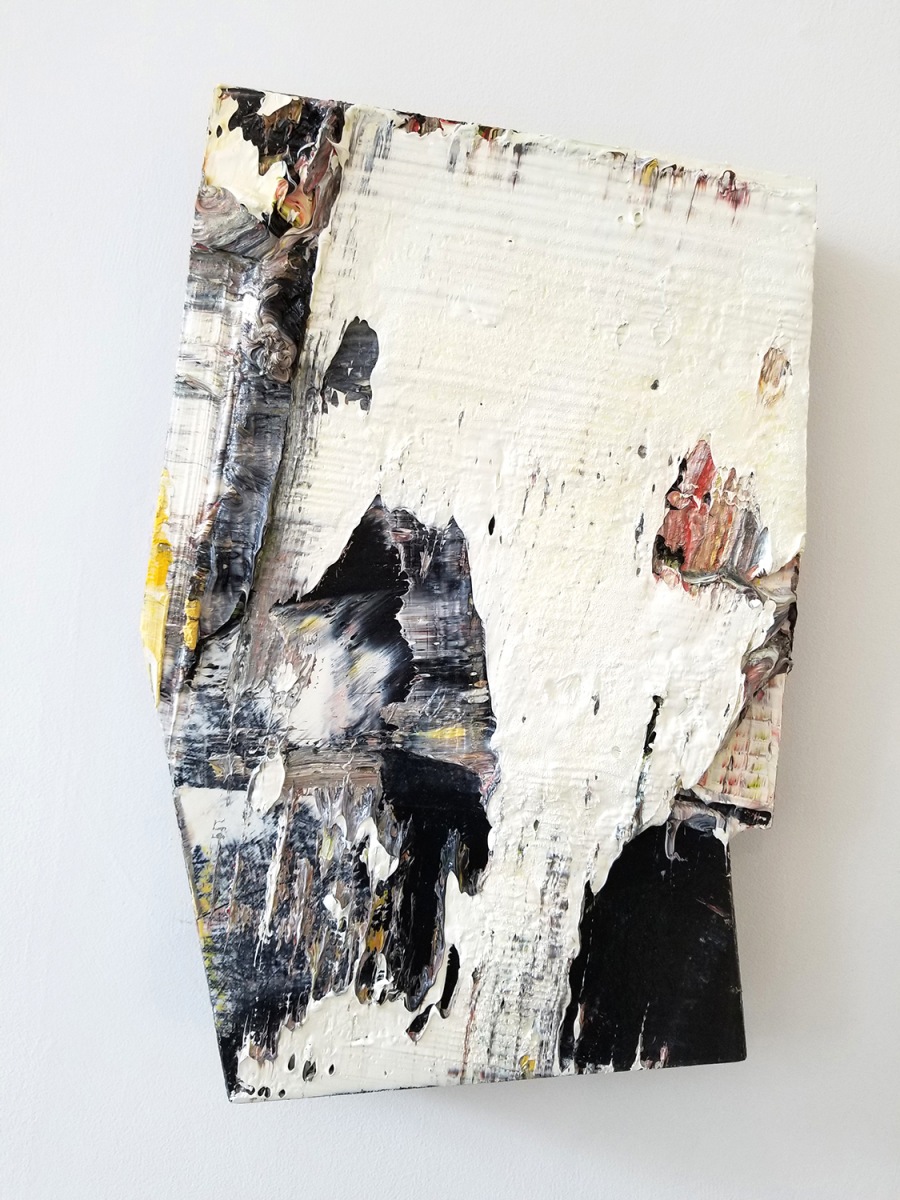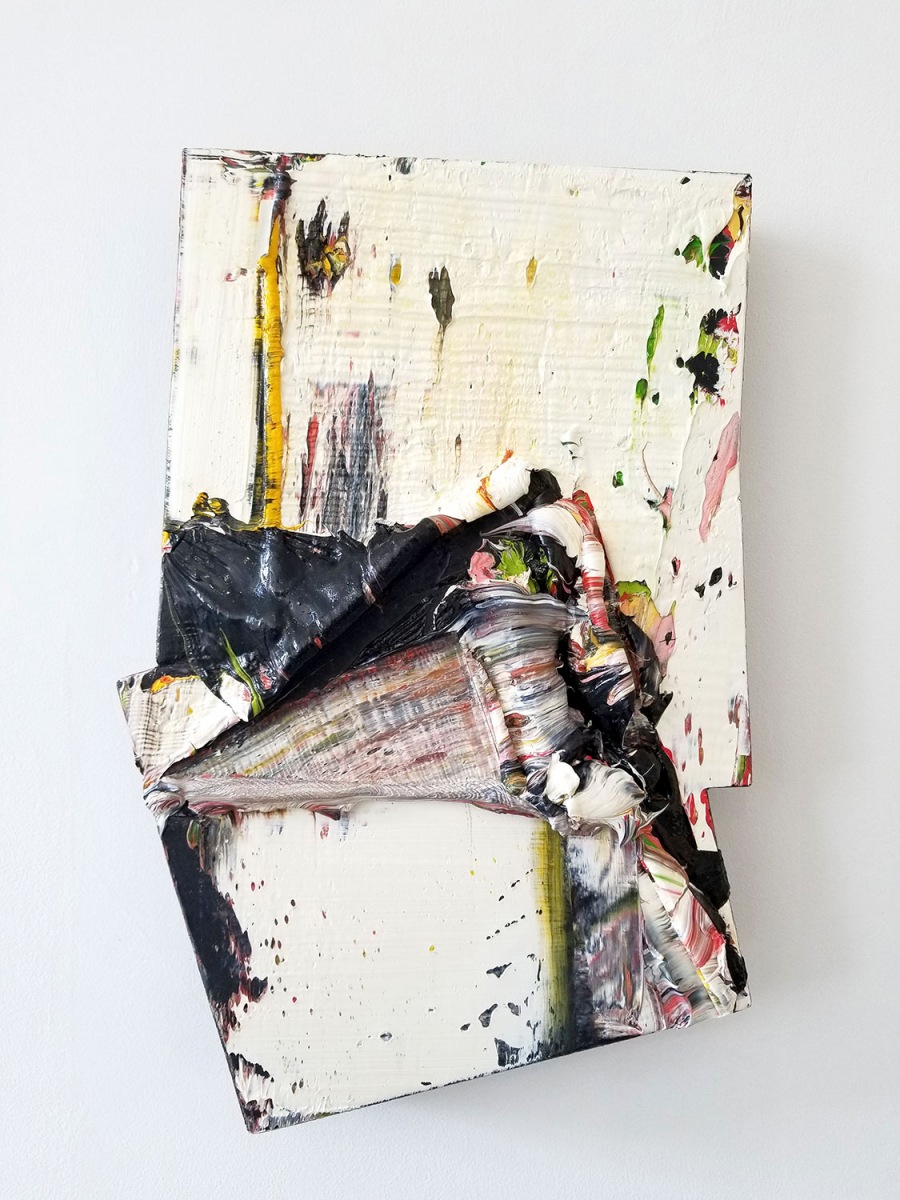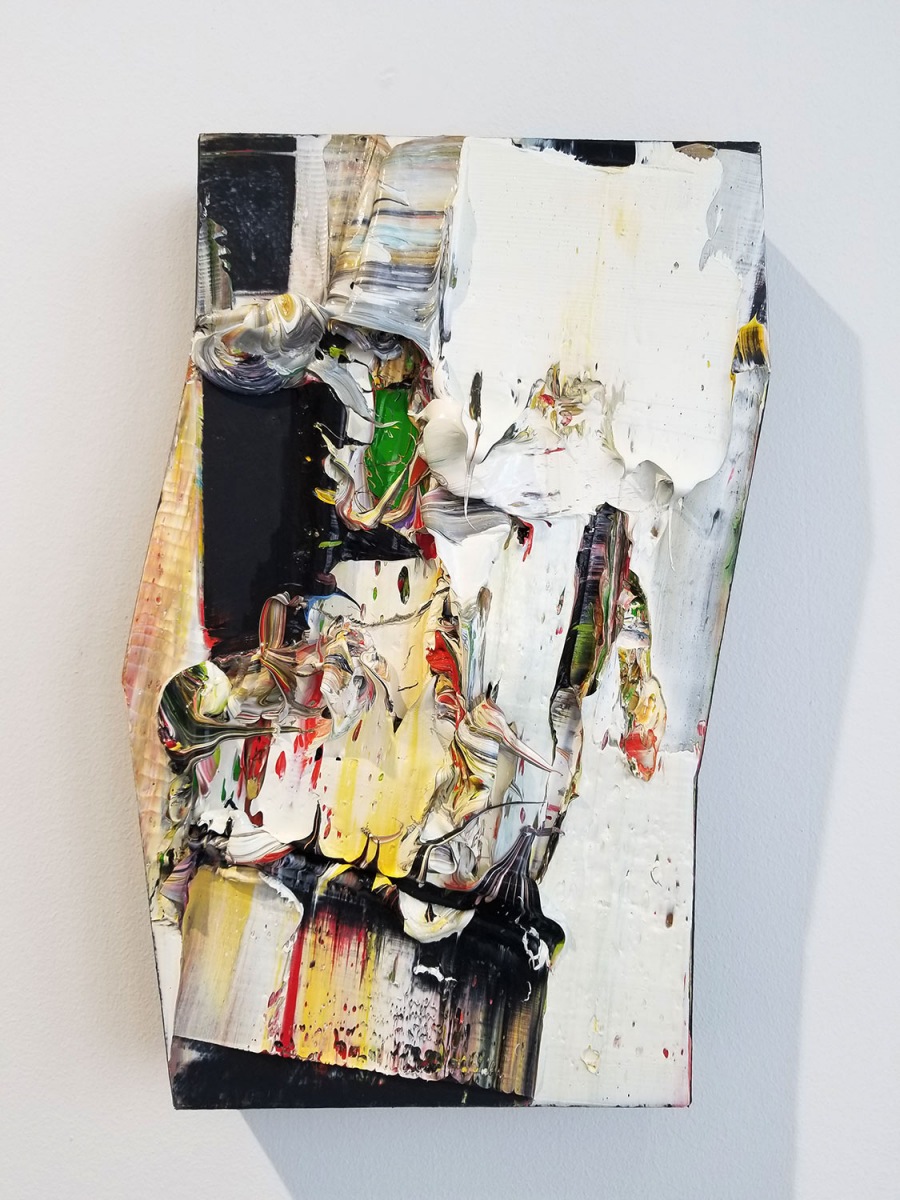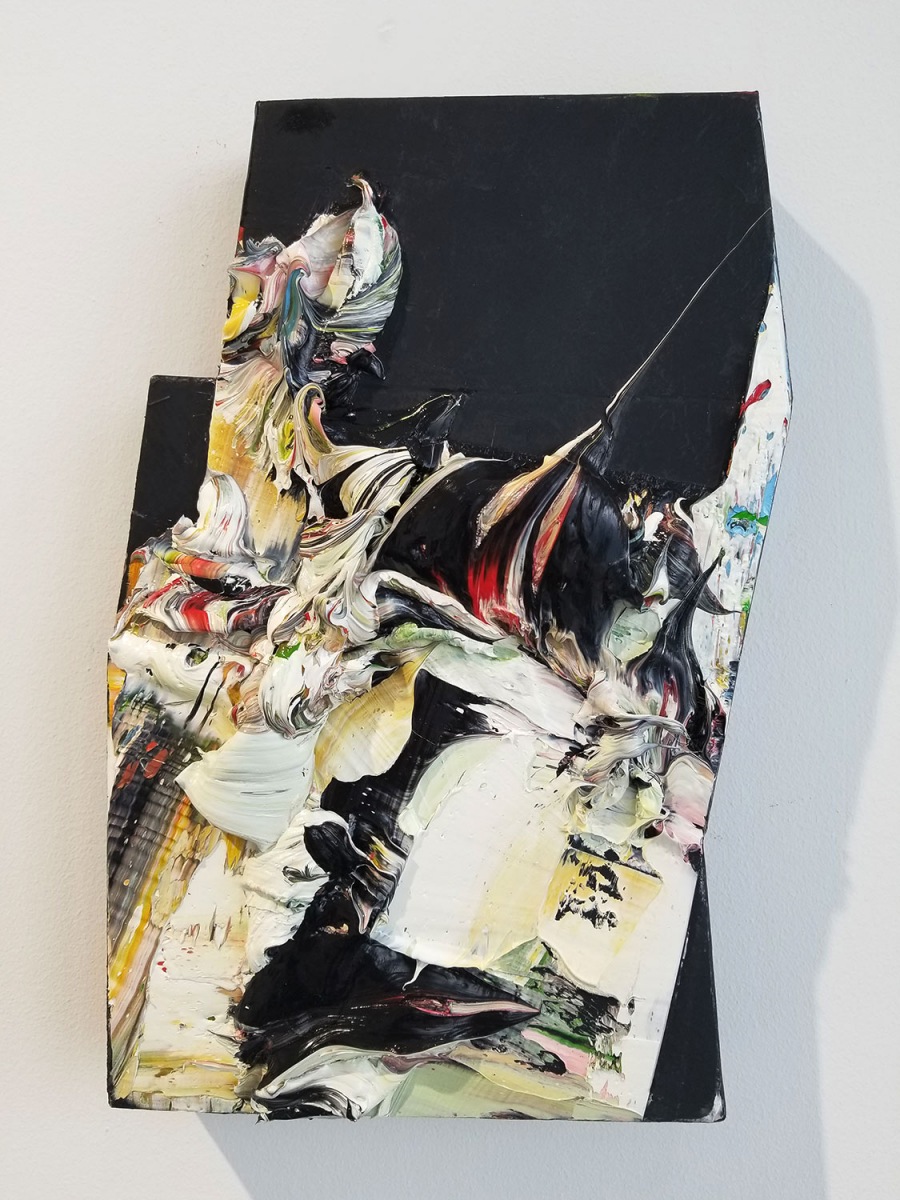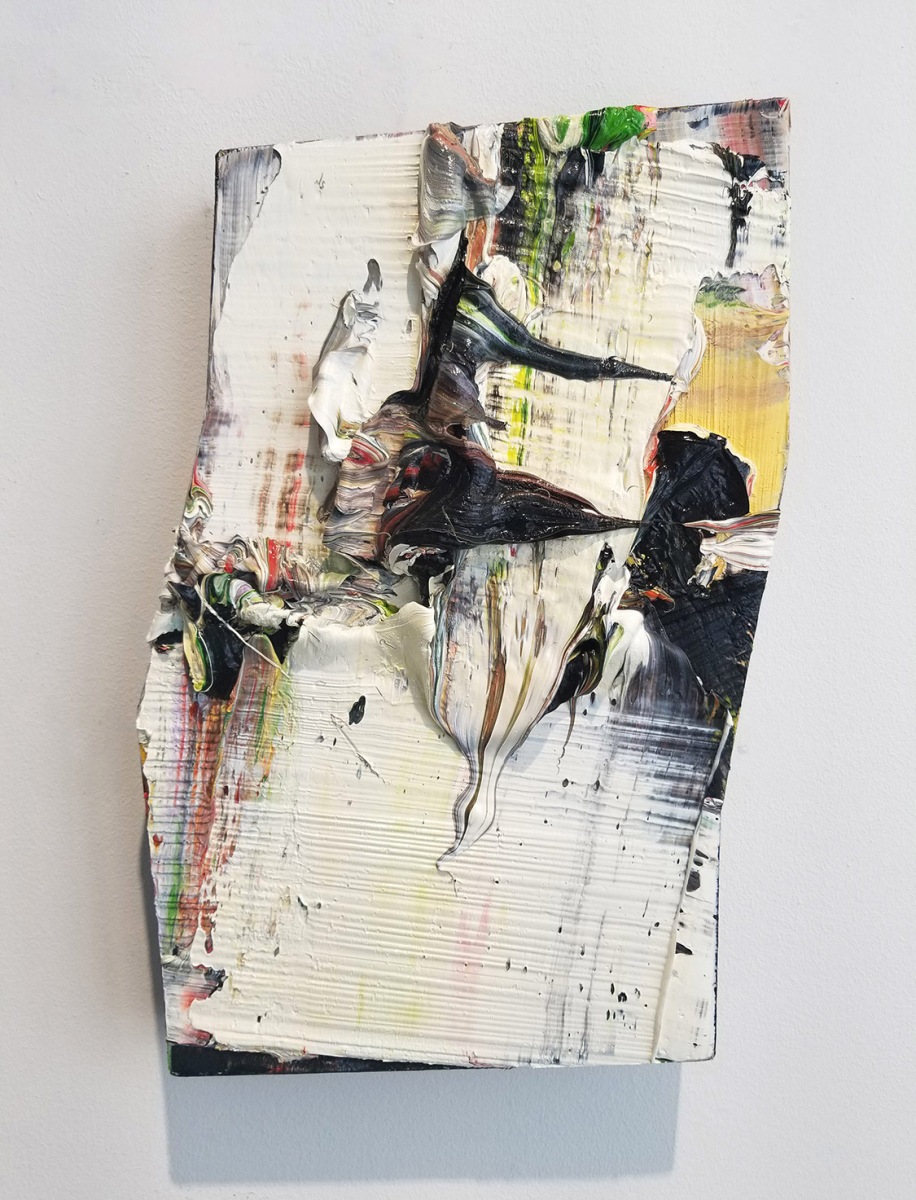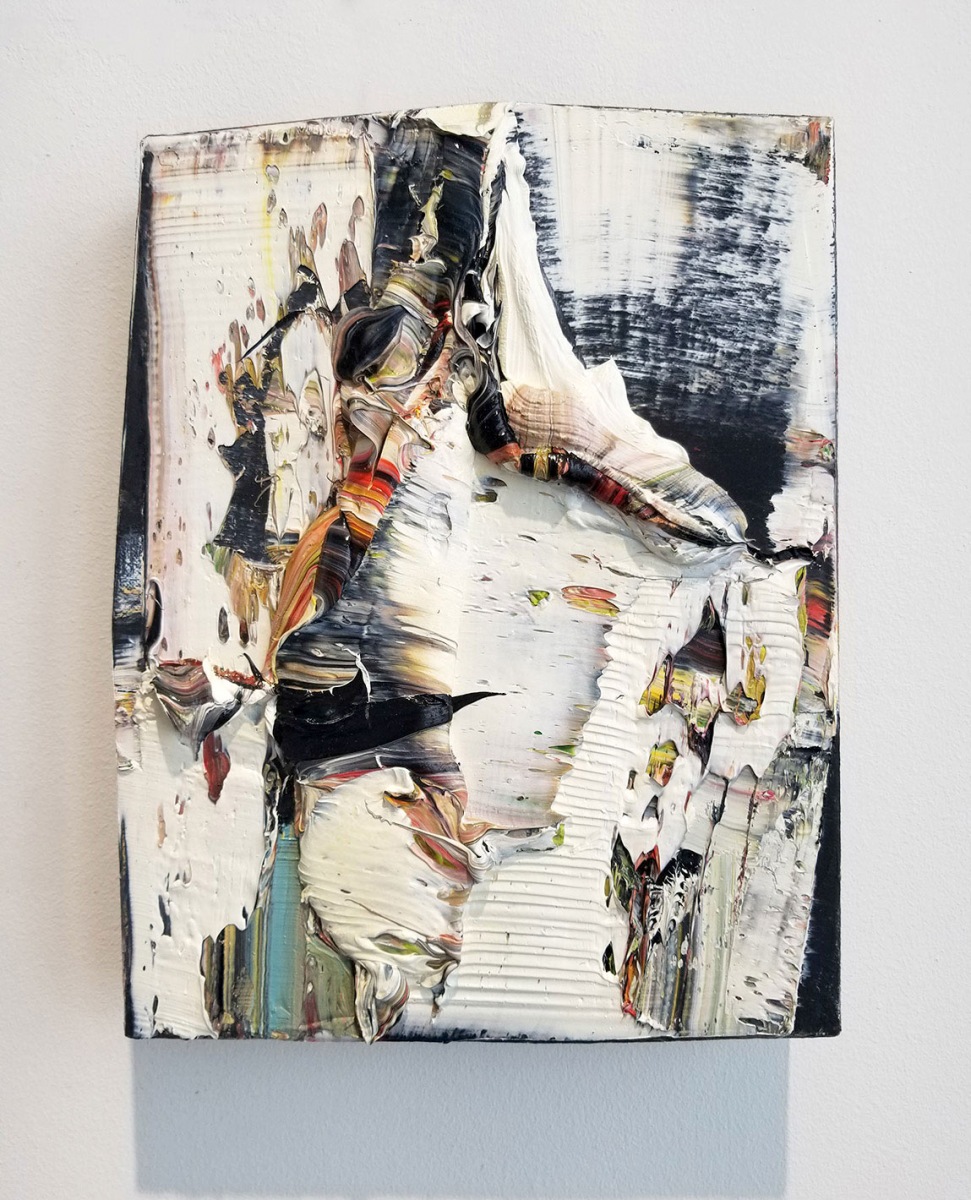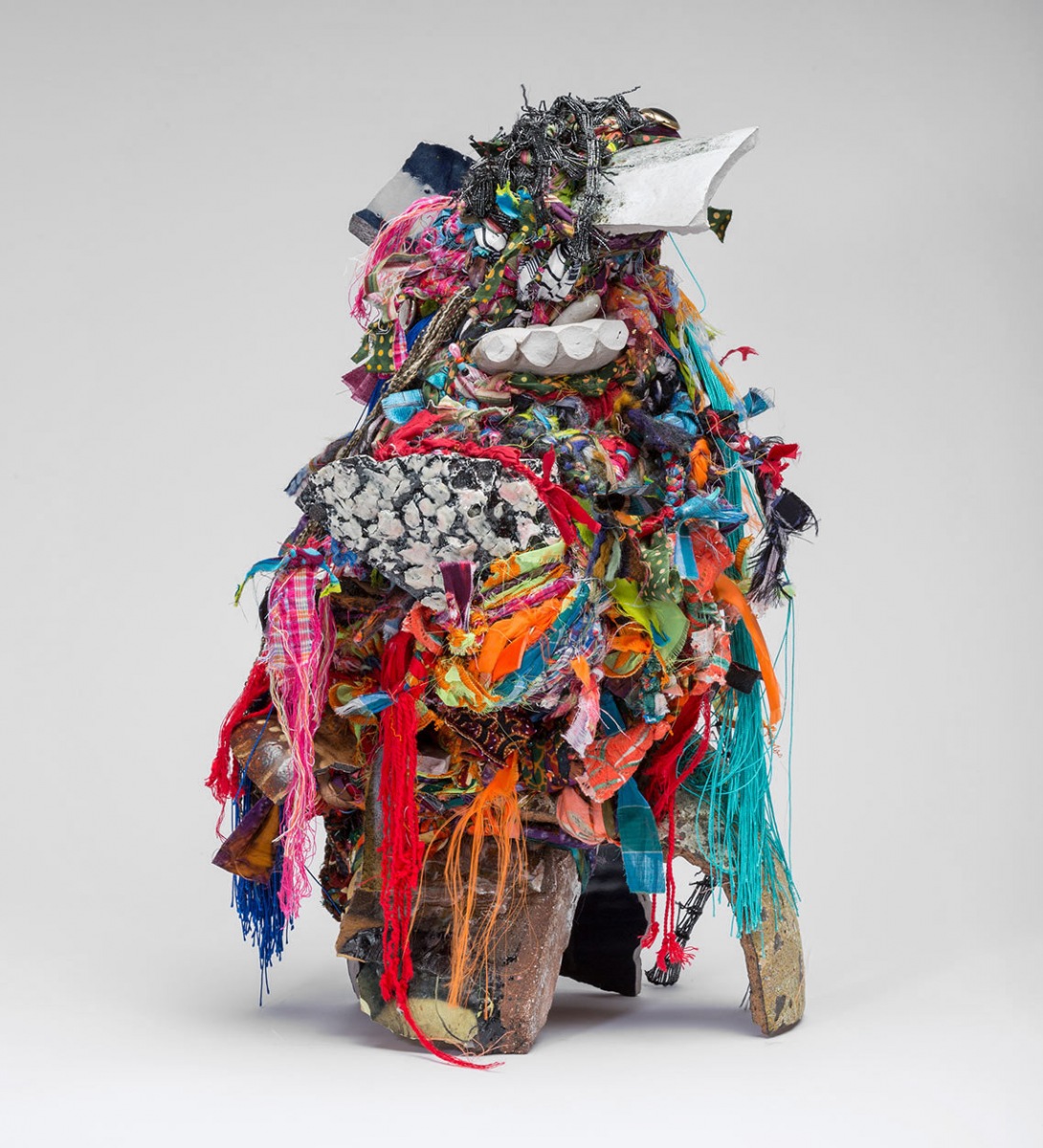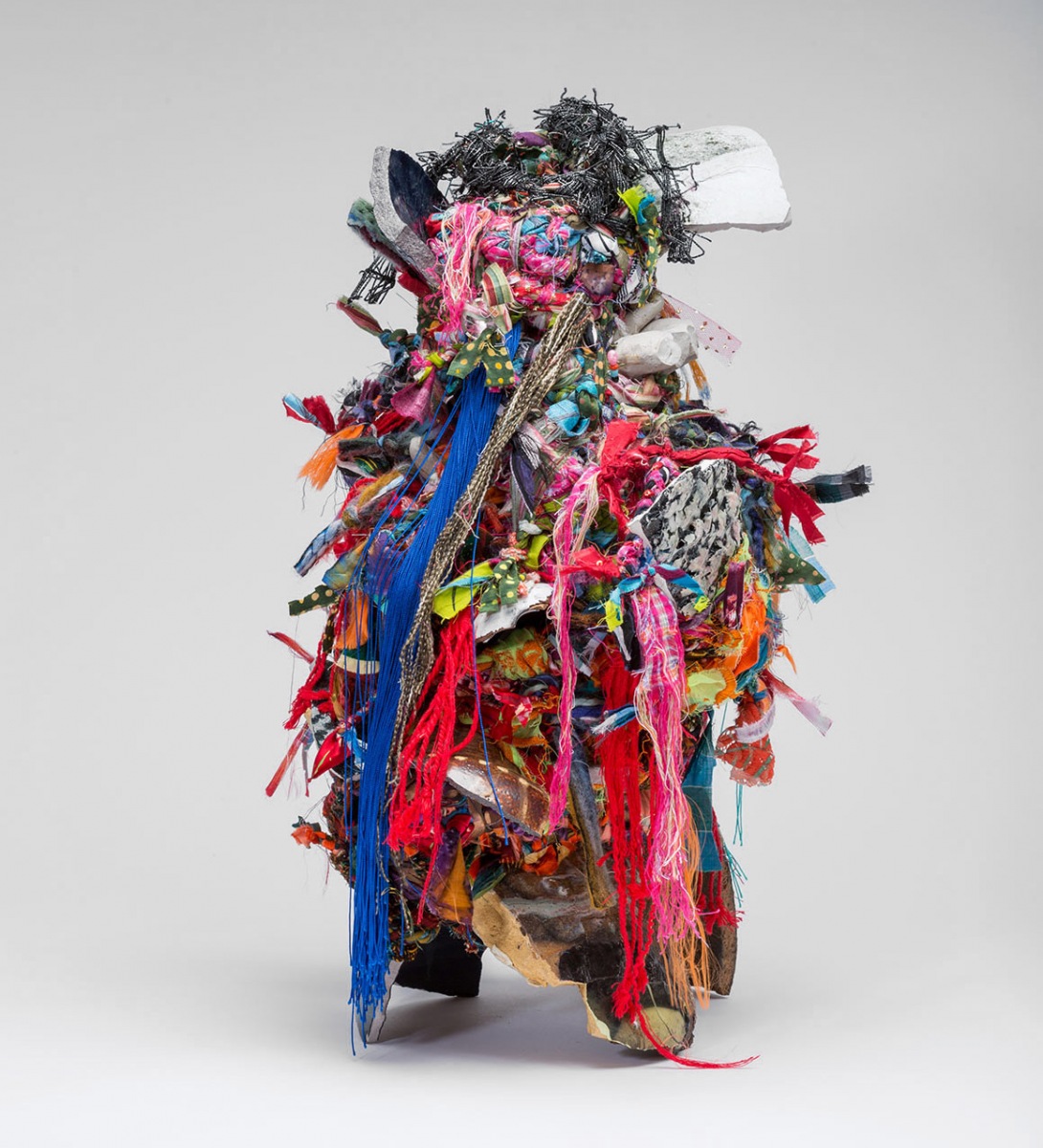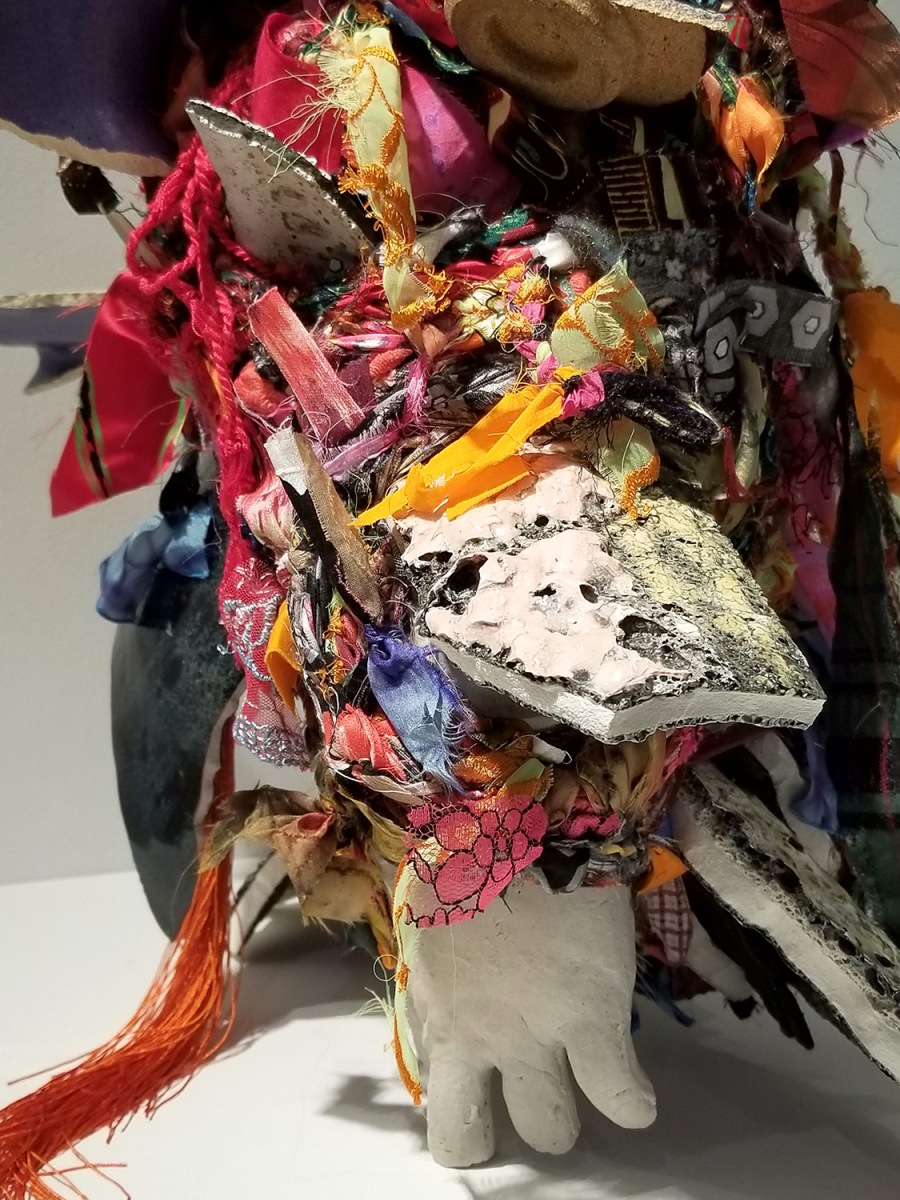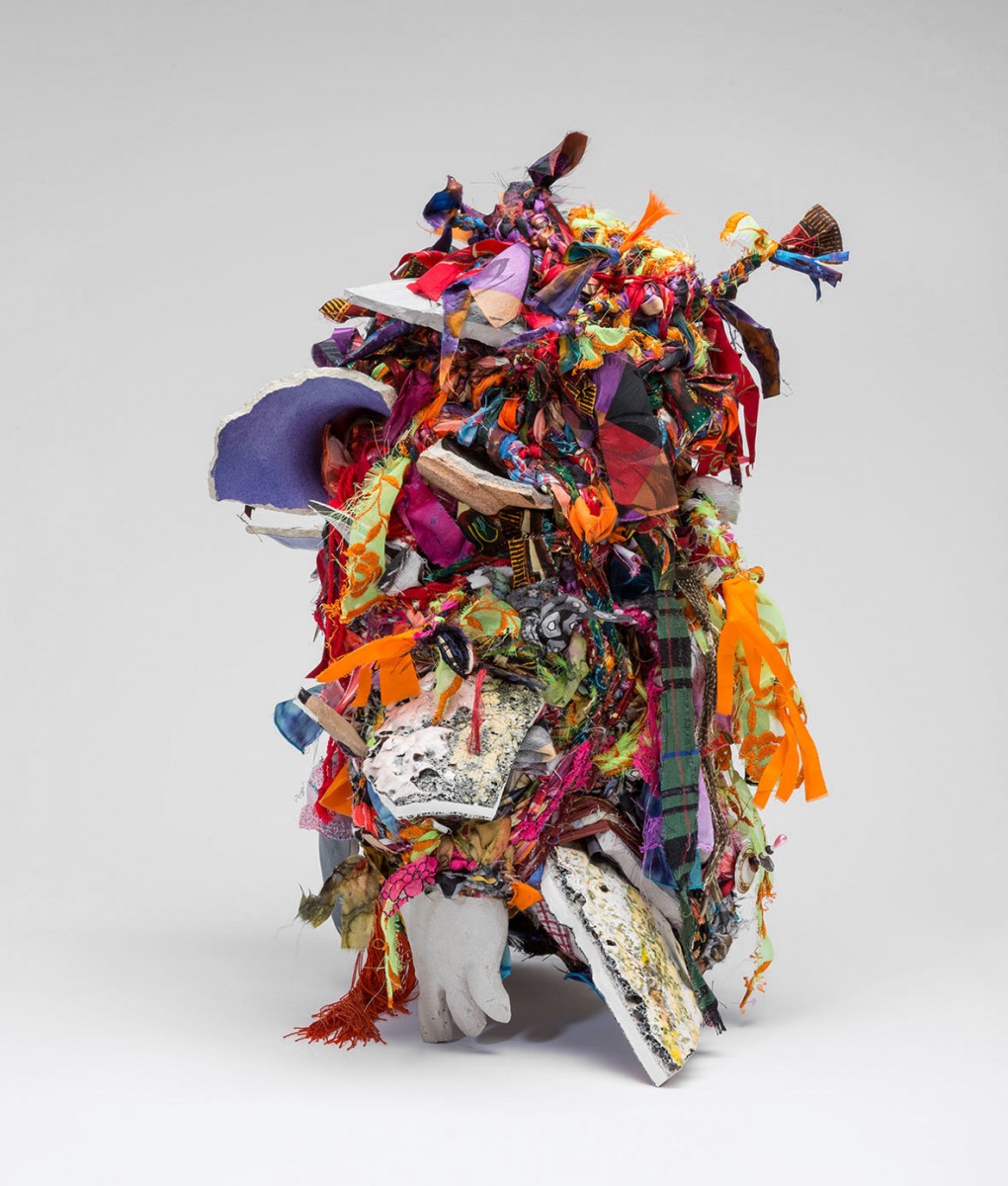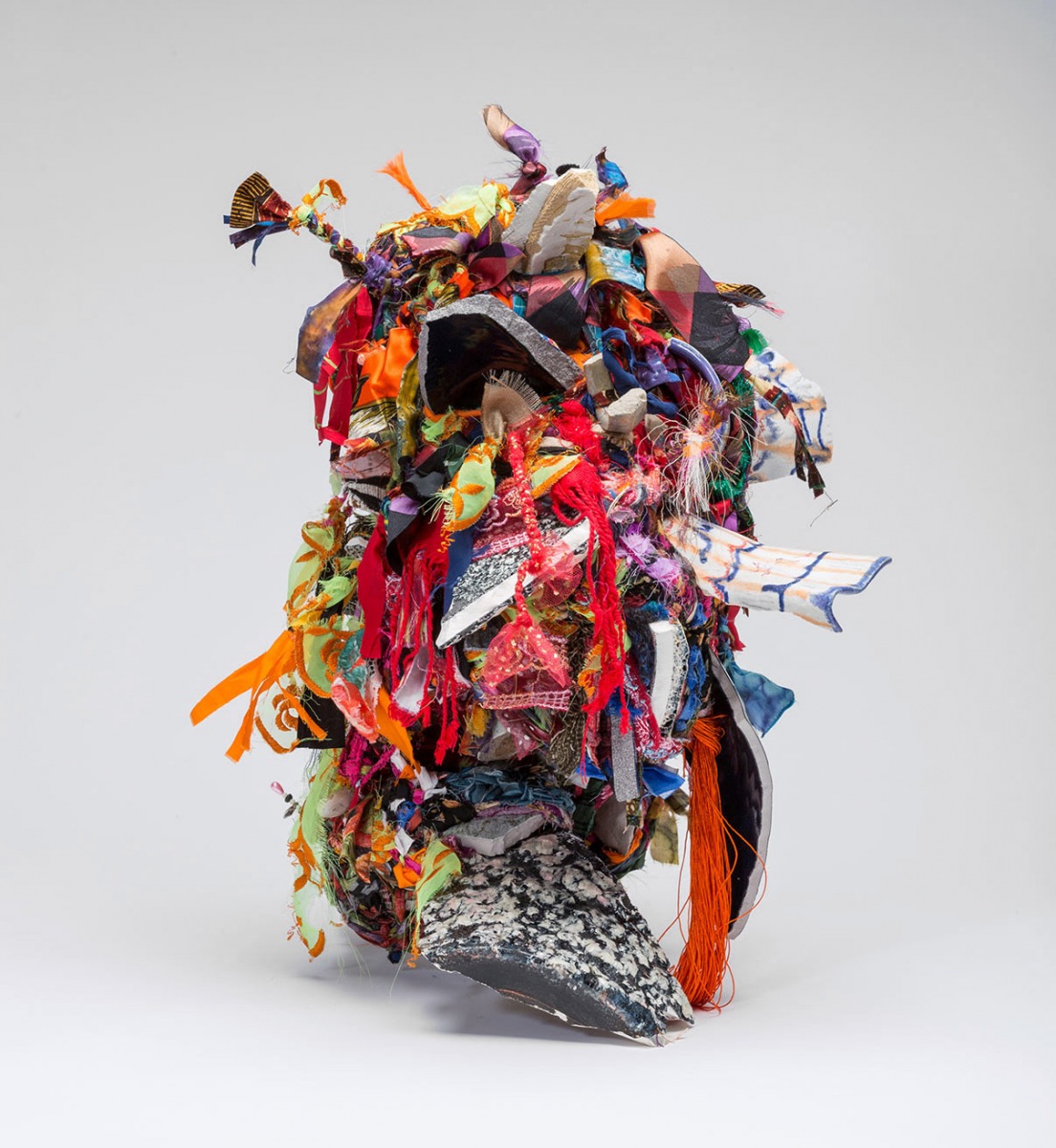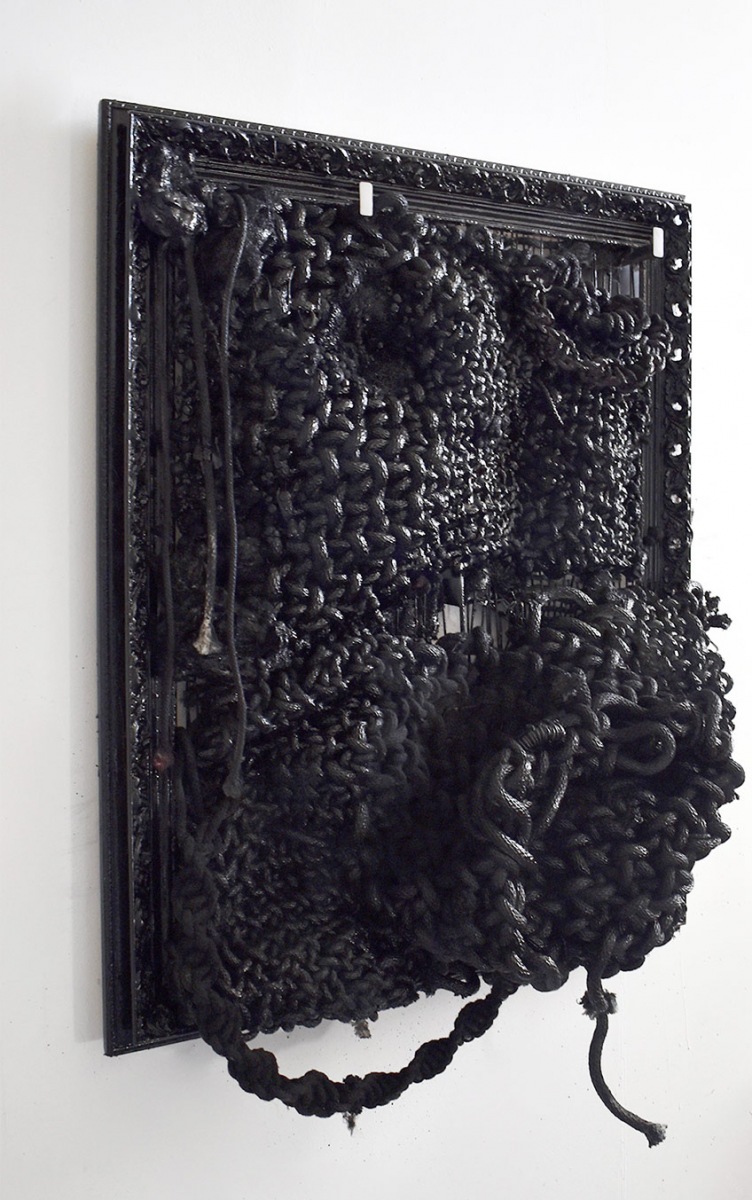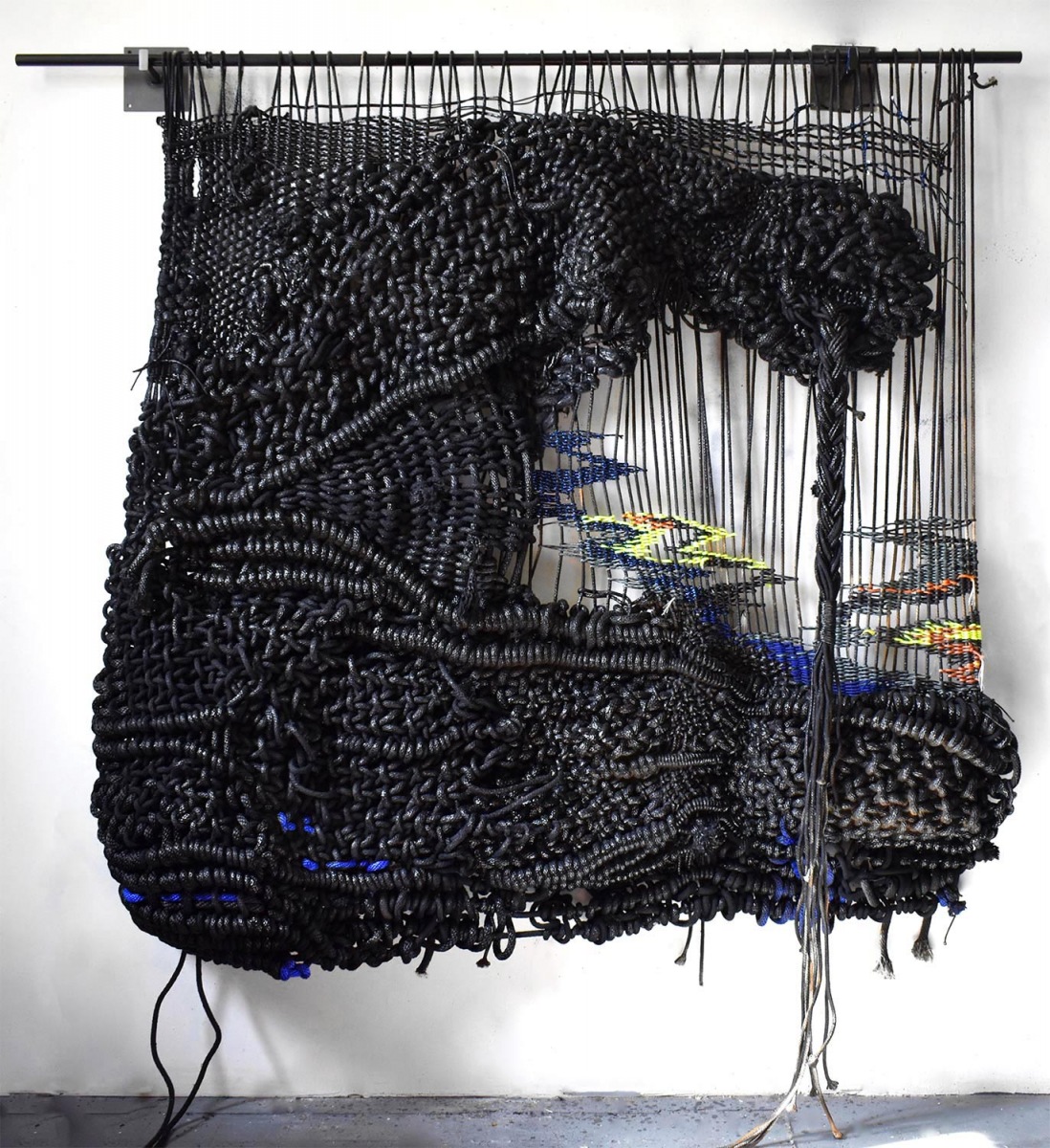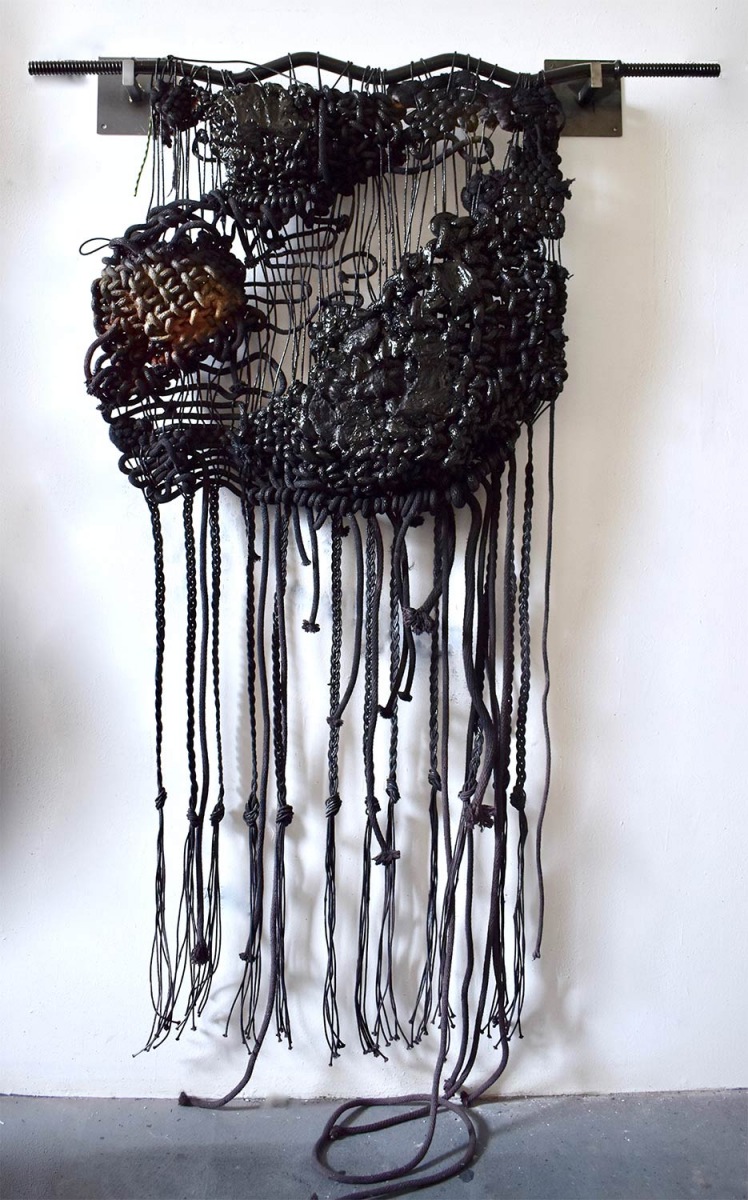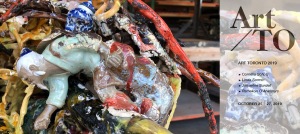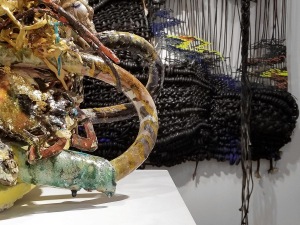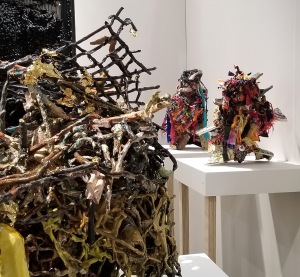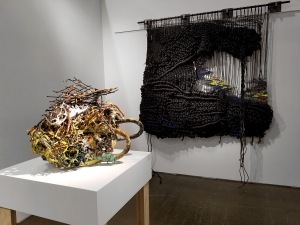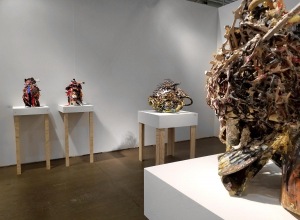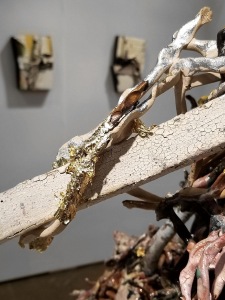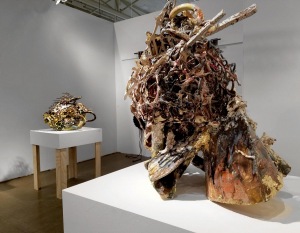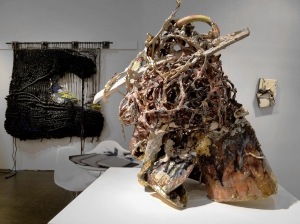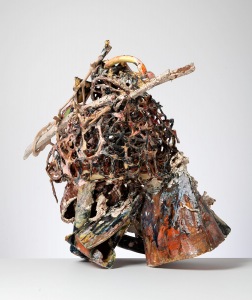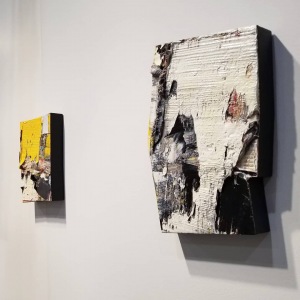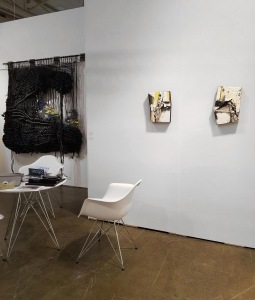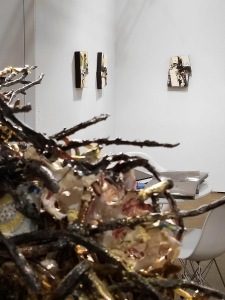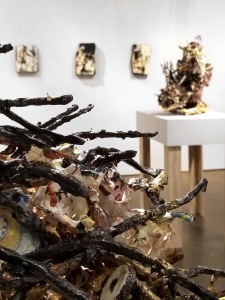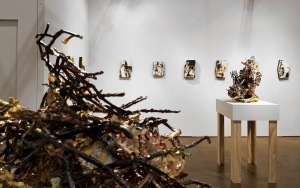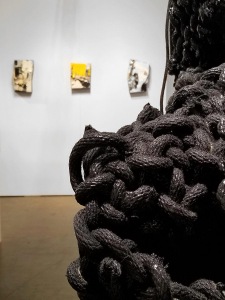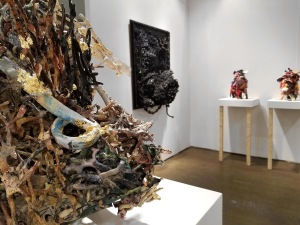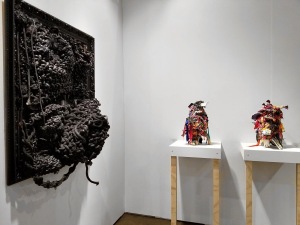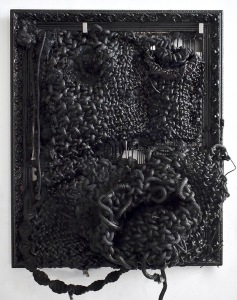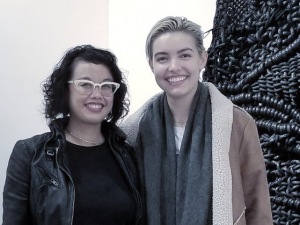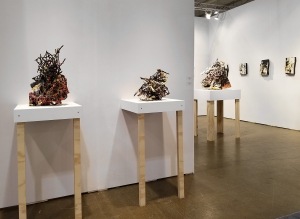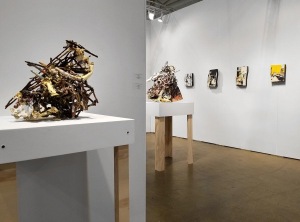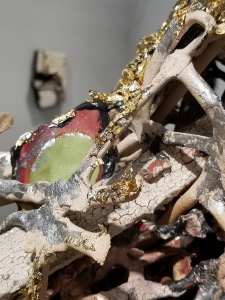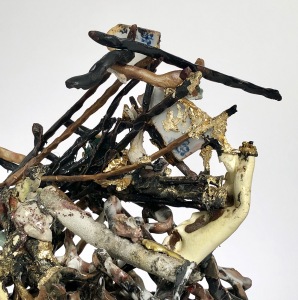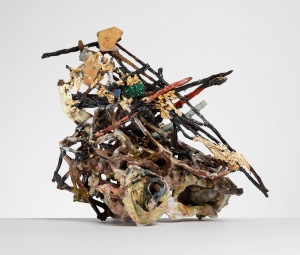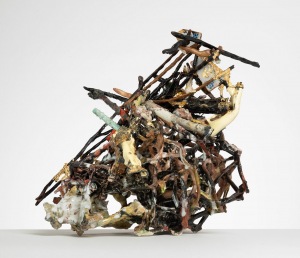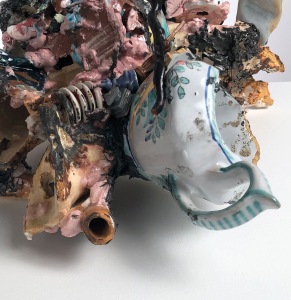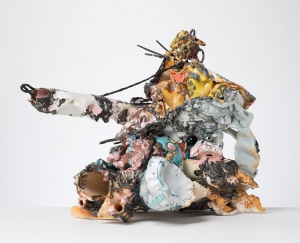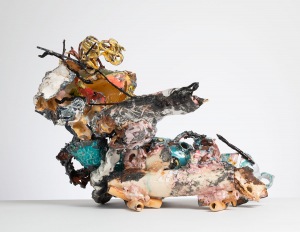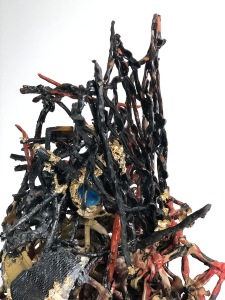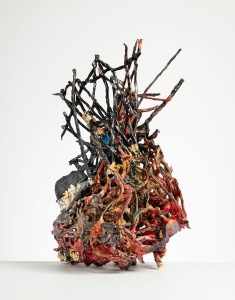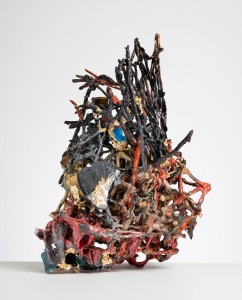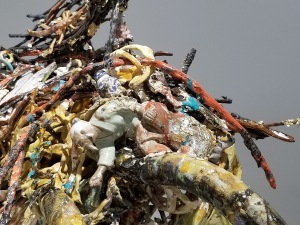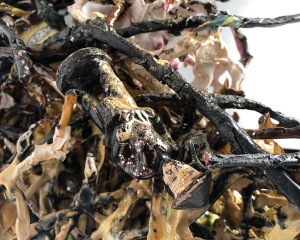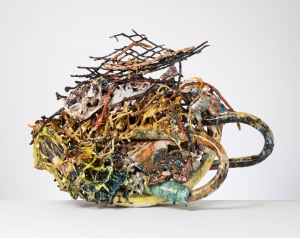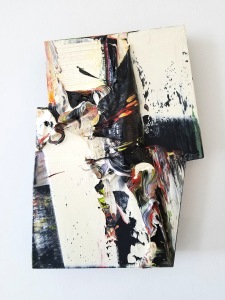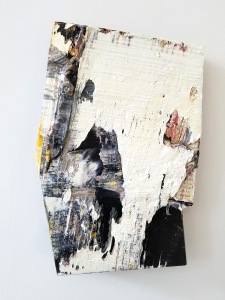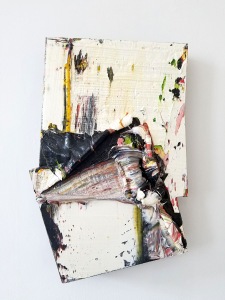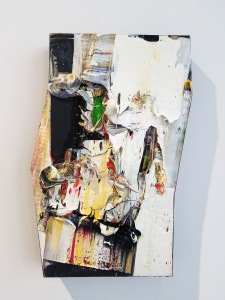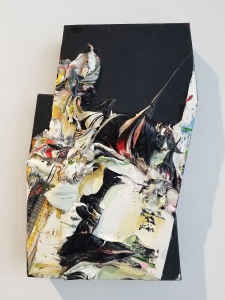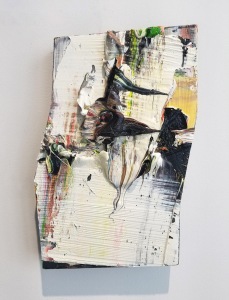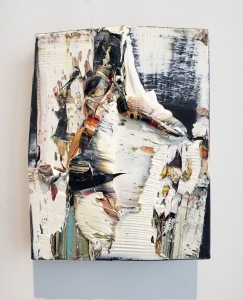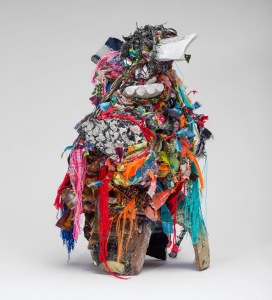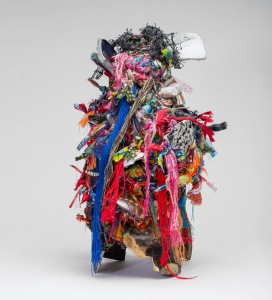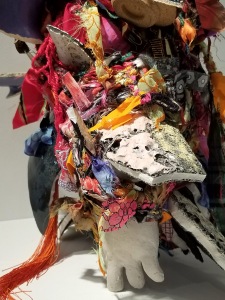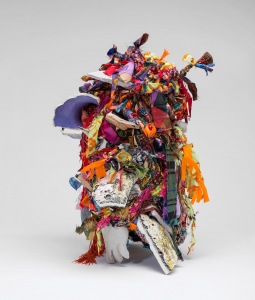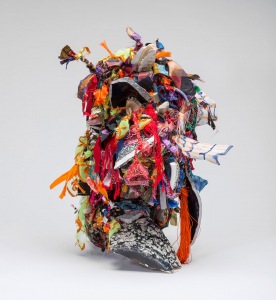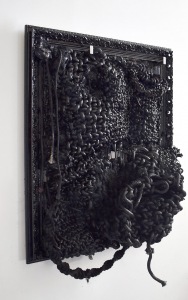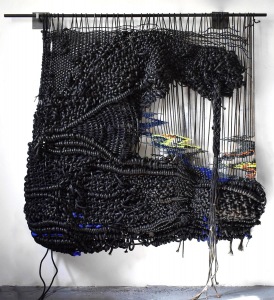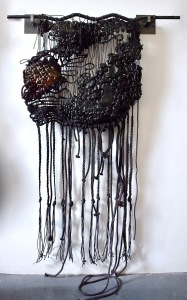 Press Release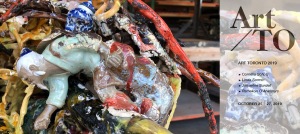 PSG is pleased to announce our participation in Art Toronto 2019 featuring Canadian artist Linda Sormin, along with Cornelia Schulz, San Francisco; Jacqueline Surdell, Chicago and Ramekon O'Arwisters, San Francisco.
October 25 – 27, 2019
Metro Toronto Convention Centre, North Building
255 Front Street West, Toronto
Public Hours
Friday, October 25, 2019: 12:00 – 8:00PM
Saturday, October 26, 2019: 11:00AM – 8:00PM
Sunday, October 27, 2019: 11:00AM – 6:00PM
Opening Night 
A benefit for the Art Gallery of Ontario
Thursday, October 24, 2018: 6:30 PM – 10 PM
Linda Sormin's sculptures are a journey through personal archeology. Her open-ended ceramics enfold many voices and labors, from the donated memorabilia of friends and strangers in distant places, to the hands of those assisting, to the dumpster diving, searching for the discarded. The complex membranes of pinched clay provide a porous conduit bridging and breaking bonds, entwining stories and histories among those who define themselves through their separations.
Born in Thailand, working in North America, Europe and Asia, Sormin is influenced by kinetic energy, complexity, and disparate social/cultural/visual forces. While migration and identity form the backbone of the work, it's the disruptive dissonance within her balletic balance that breaths life. Multiple firings, various clays, smooth and rough surface, glaze, contrasting color, and cast away materials, are all integral elements in forming the non-linear narratives of discrete sculpture, and immersive installations.
Linda Sormin is Professor of Art at New York University, Steinhardt. Prior to NYU, Sormin was Professor of Ceramic Art at the New York State College of Ceramics at Alfred University (2012 – 2019); and Associate Professor, (2006- 2011) at the Rhode Island School of Design. Her work has been extensively exhibited throughout Europe, the United States and Asia, including Jogja National Museum, Yogyakarta, Indonesia; CLAY Museum of Ceramic Art Denmark, Middelfart, Denmark; West Norway Museum of Decorative Art, Bergen, Norway. Collections include the Victoria and Albert Museum, London, UK; Alfred Ceramic Art Museum, Alfred, NY; Arizona State University Museum and others.
For over 46 years Cornelia Schulz has honed her skills in abstract paintings of complex shape and color. Studying sculpture at Los Angeles County Art Institute in the 1950's, Schulz learned 3-D modeling techniques in steel and wood which proved important in subsequent years. Her altered rectangular shapes are hand-built wood supports, stretched with canvas. Using a knife, Schulz slices, swings and swirls paint into a complex brew of vibrant color, gestural oppositions and hair-raising improbabilities. The paintings while clearly 2-D, hold the viewers interest as sculptural objects of unerring integrity. While seemingly wild and untamed, her forms speak of tempo and harmony, a unique distillation of intent and accident only a master can impart.
Kenneth Baker, who has reviewed every Cornelia Schulz exhibition since the 1990's comments, "For some years, Schulz's art seemed to build and comment on the project of activating paintings' perimeters that connects Barnett Newman (1905-1970), Ellsworth Kelly, Frank Stella and Elizabeth Murray (1940-2007), among others. Like those predecessors, Schulz treated the outer contours of a painting as a troubled boundary between what she could control and the uncontrollable, between domains of intended meaning and of misreading and chance."
Cornelia Schulz is included in national and international collections. In 2002, Schulz retired from the University of California, Davis, where she taught for 30 years and twice chaired the Fine Art Department.
Using a hybrid of macramé and weaving, Jacqueline Surdell's studio practice demands the physical strength of a trained athlete. Her acumen in expressing both beauty and raw complexity is reflected in monumental volumes of cascading, disfigured, twisted rope. Defying the '60s approach to a mannered macramé of decorative or functional value, Surdell instead follows in the footsteps of early groundbreaking fiber artists, Mrinalini Mukherjee, Françoise Grossen, and Sheila Hicks.
From childhood through college, Surdell was a competitive volleyball player, accustomed to pushing the limits of physical endurance. She was recruited by Occidental College in Los Angeles, whose volleyball program started four years after passage of Title 9, legislation seeking gender equity in school sports. Her experience in sports provided Surdell with endurance, strength, focus – her studio practice is an extension of those experiences. The warp is looped over steel weightlifting bars of various lengths. Although the material is fiber, Surdell's approach is painterly – manipulating her knotted layers, reducing material to open the structure, draping to create volume and texture, painting the surface with Paracord and acrylic.
Jacqueline Surdell was born in Chicago, Illinois in 1993. She received her MFA in Fiber and Material Studies from the School of the Art Institute of Chicago in 2017, and a BFA from Occidental College, Los Angeles, CA. An emerging artist, her work has been exhibited in New Orleans, Montreal, Los Angeles, and Chicago.
Growing up in Jim Crow South during the Civil Rights Movement, Ramekon O'Arwisters found a safe haven, quilting with his Grandmother, where he was "embraced, important and special." These early memories prompted his nascent series of unique crocheted/ceramic sculptures titled, Mending. Employing ordinary household, or decorative pottery, broken and discarded, O'Arwisters combined traditional crafts into a dimensional woven tapestry, stripping both cloth and ceramic of their intended function.
In his new series of sculptures titled Cheesecake, the works have transformed from something broken, needing mending, to fully determined and self-aware. Being Black and Queer, the full complexity of the moniker Cheesecake, used to objectify an attractive, sexualized man or woman is not lost to O'Arwisters. Instead he embraces it, subverting the demeaning implication in describing his said, "objects". Combining lacy, embellished fabrics with ceramics contributed by students and faculty from California State University at Long Beach, O'Arwisters sculptural hybrids embody both danger and seduction in his bold 'coming of age' works.
Ramekon O'Arwisters is the founder of Crochet Jam, a community arts project infused with folk-art traditions that foster a creative culture in cooperative relationships. Born in Kernersville, North Carolina, O'Arwisters earned a M.Div. from Duke University Divinity School in 1986. He was an artist-in-residence at the de Young Museum, the Djerassi Resident Artists Program, and the Vermont Studio Center. Grants and Awards include Artadia: The Fund for Art and Dialogue, NY, the San Francisco Foundation and the San Francisco Arts Commission Cultural Equity Program. He received the 2014 Eureka Fellow, awarded by the Fleishhacker Foundation in San Francisco. His work has been featured in the LA Times, San Francisco Chronicle, 7×7 Magazine, Artnet, and the San Francisco Examiner.
Artist Page