Press Release
Sarah Amos
John Paul Morabito
Ramekon O'Arwisters
Michael Sylvan Robinson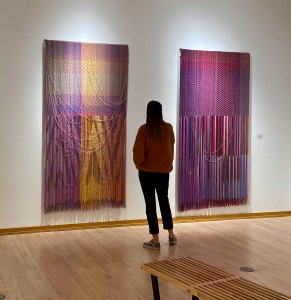 .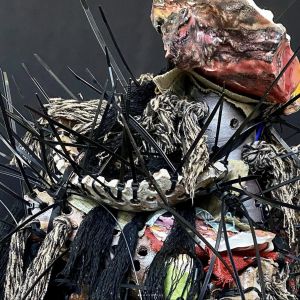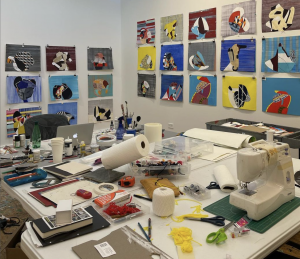 .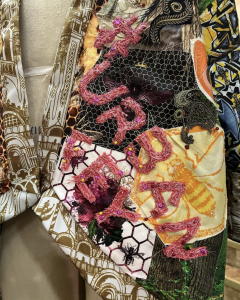 .
John Paul Morabito | For Félix (Installation view of The Immaculate Collection: A Queer Tangent in Tapestry)  | woven cotton and glass beads
Ramekon O'Arwisters | Detail view | 2022 | ceramics from the shard yard of CSULB and elsewhere, fabric, plastic zip ties
Sarah Amos | Installation view at the Joan Mitchell residency, New Orleans | mixed media on paper
Michael Sylvan Robinson | Detail view | mixed fiber
Exhibition Dates: 04 March – 15 April 2023
Reception with the artists: Saturday, March 4th, 4:00 – 7:00 pm
Join us for In Conversation before the reception – beginning at 3:00 pm 
In Conversation: Saturday, March 4th at 3:00 pm
Artist and curator Andres Payan Estrada will lead the artists in two conversations, the second talk TBA.
Artist Page