Work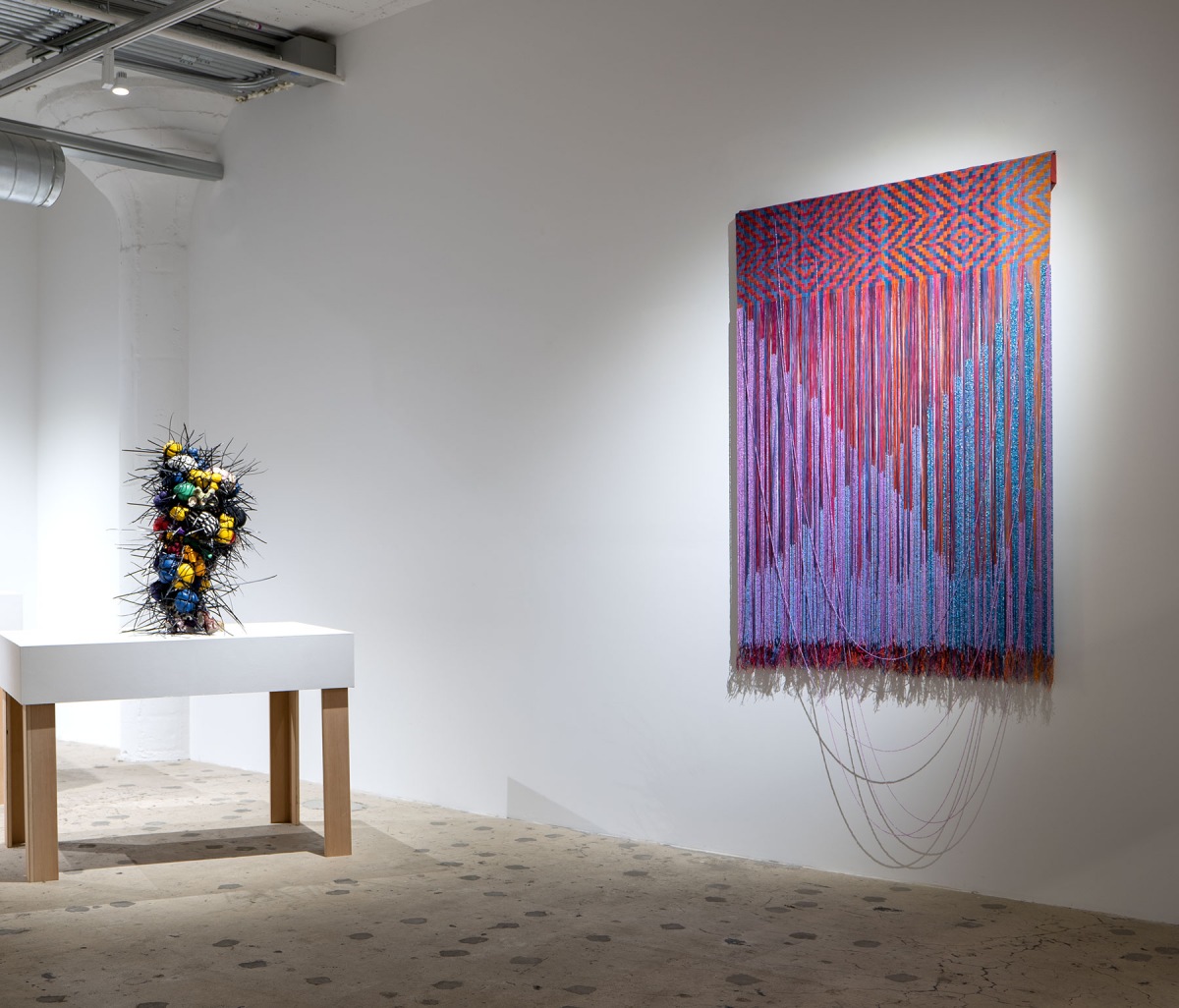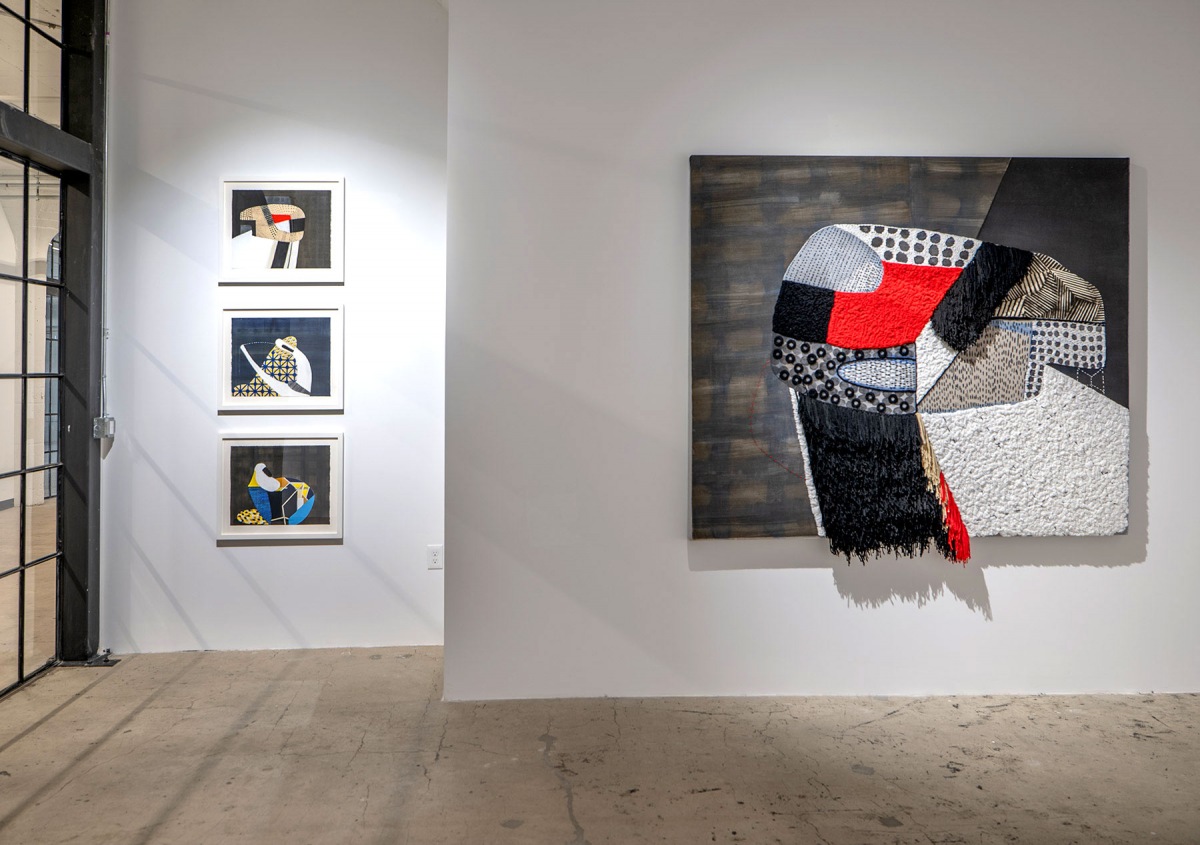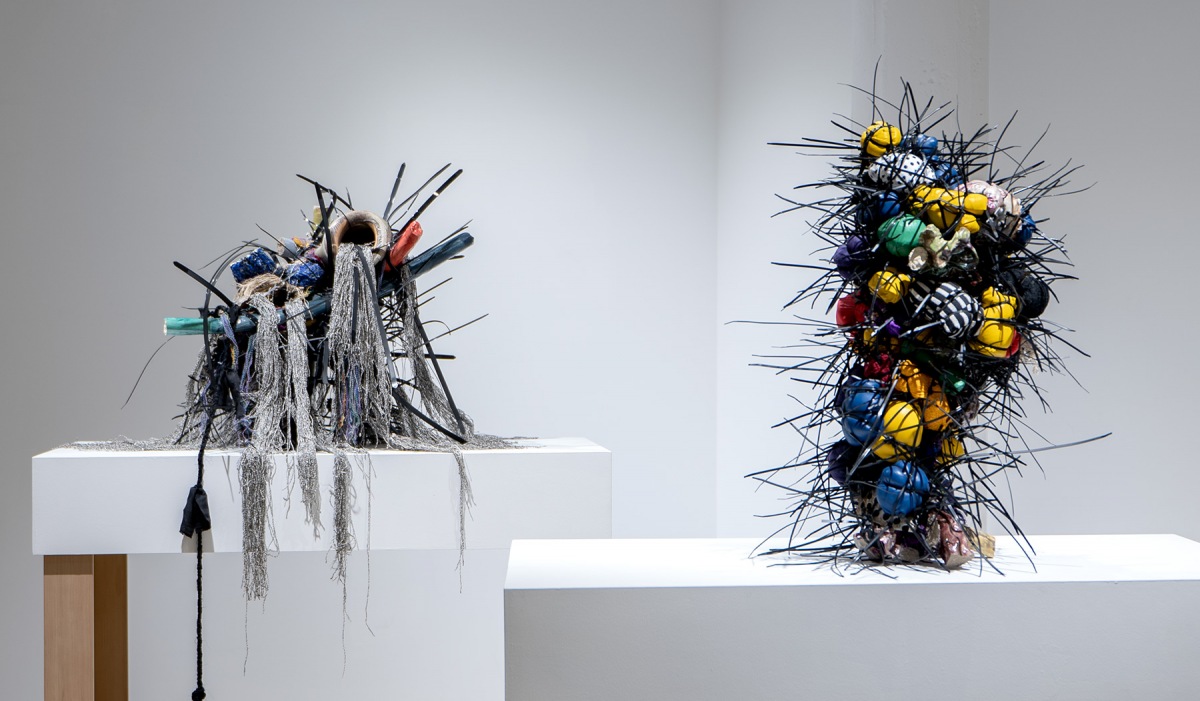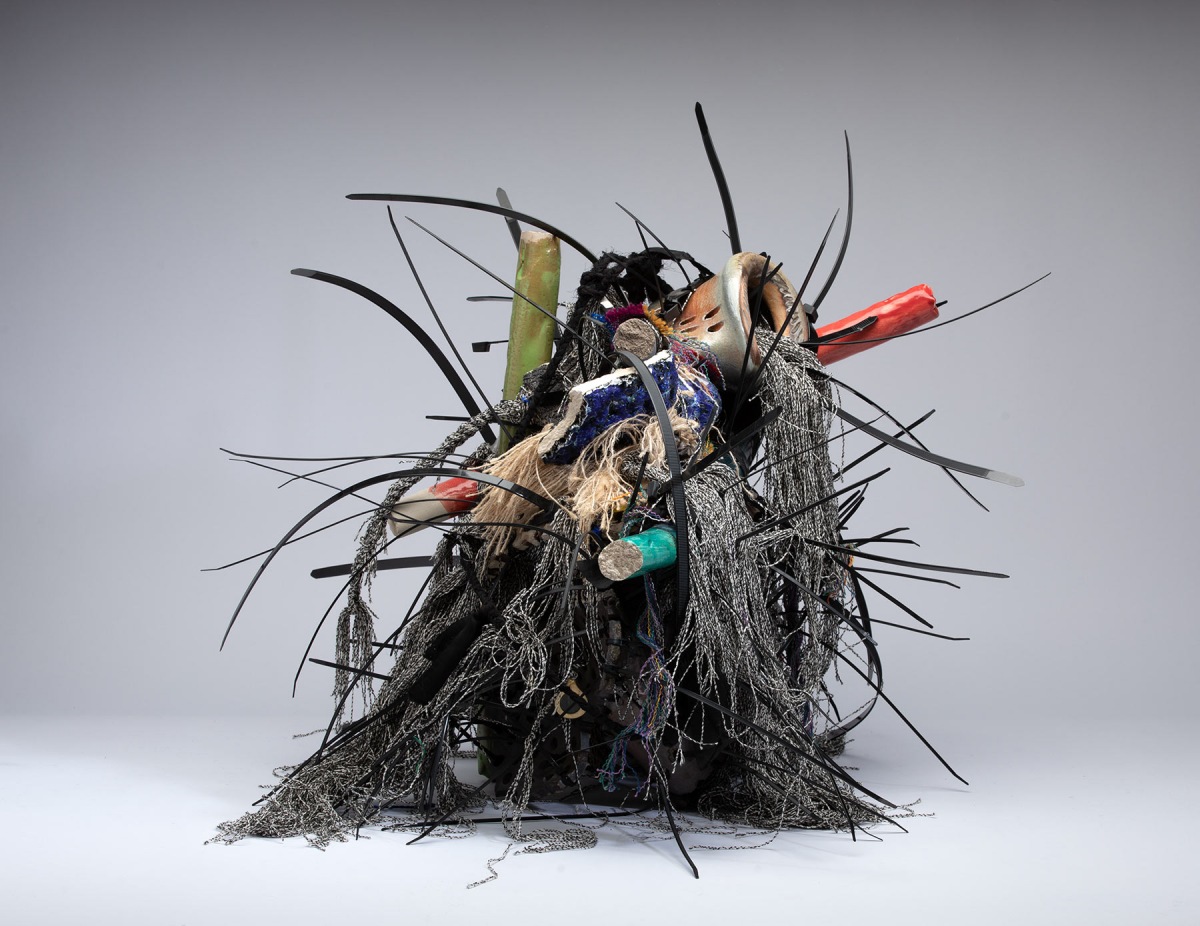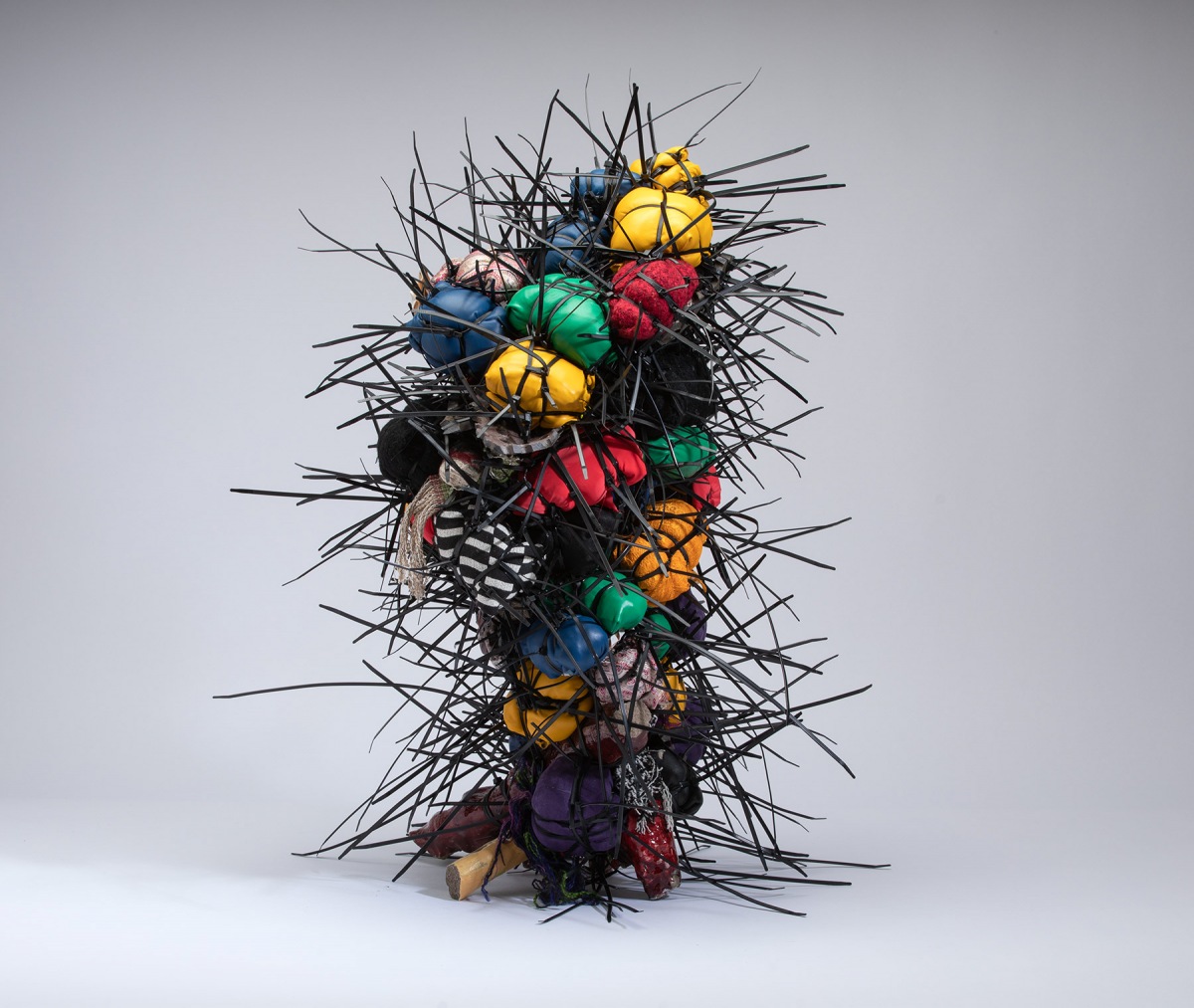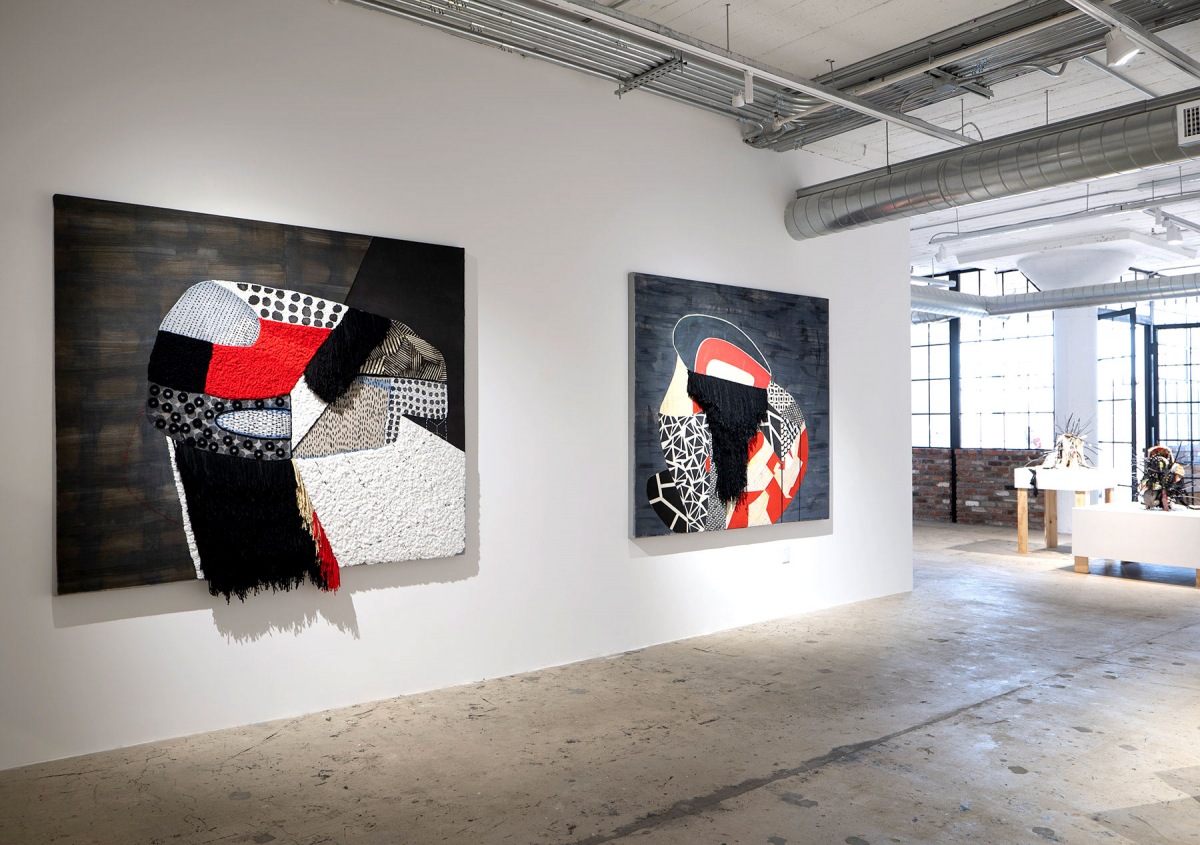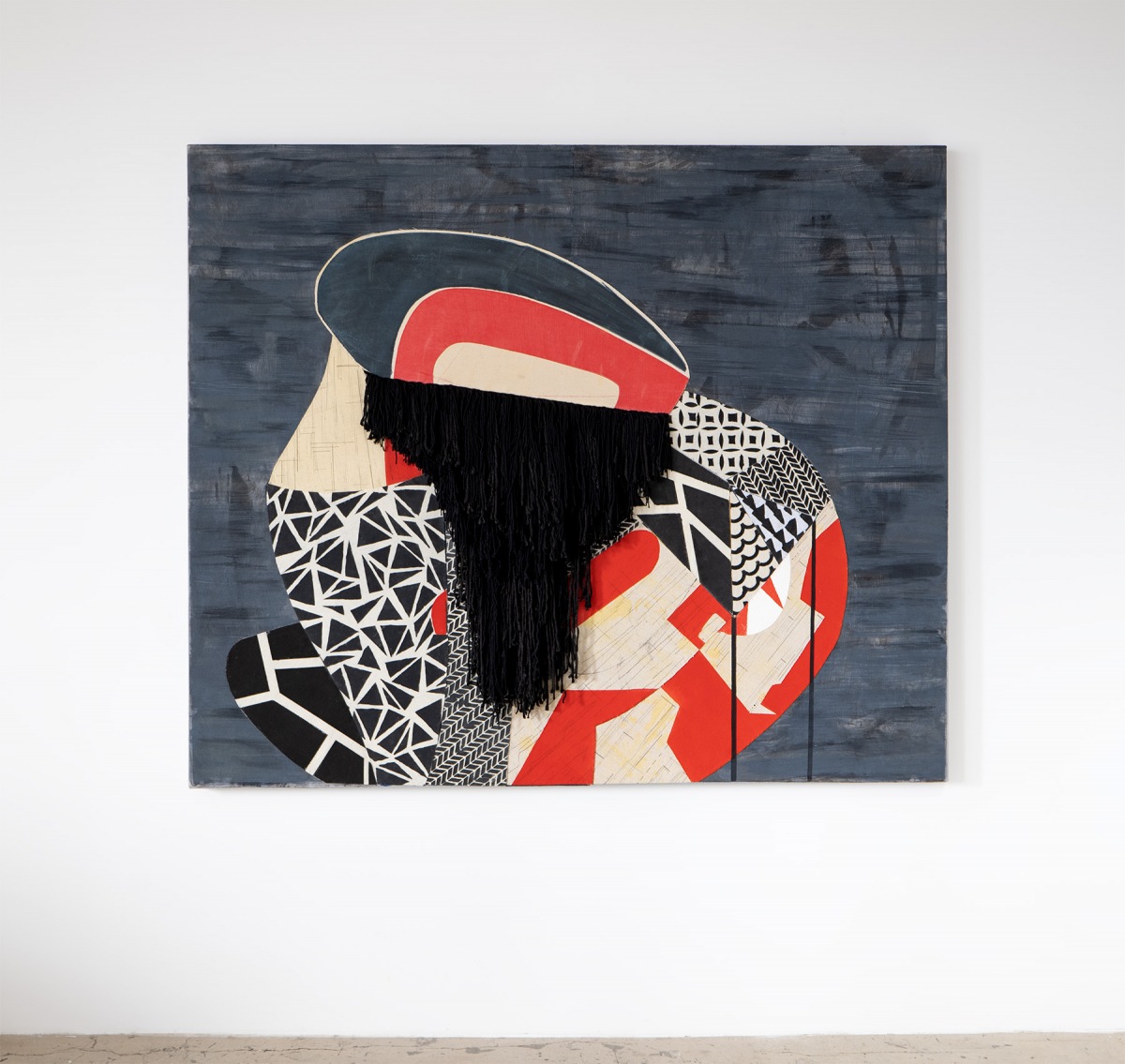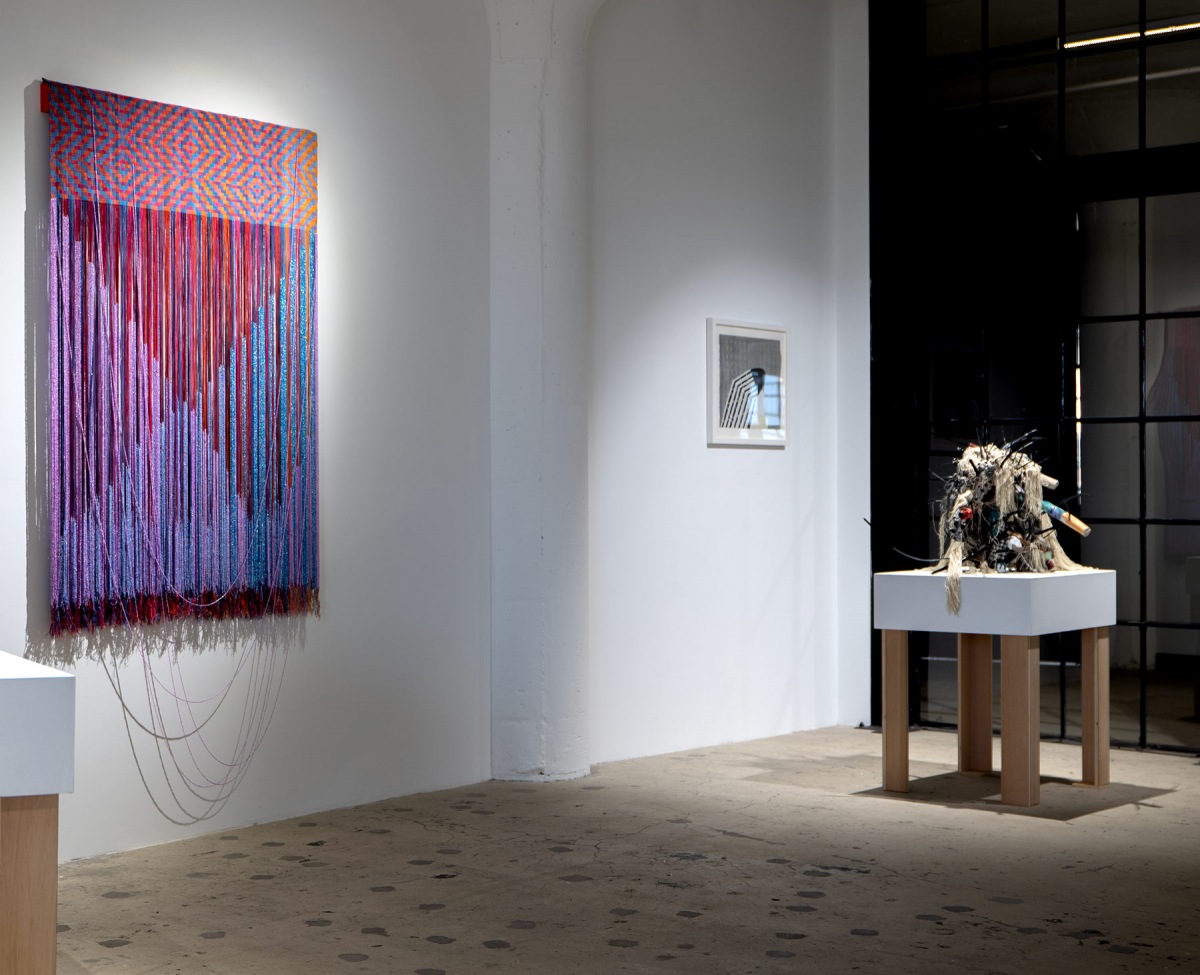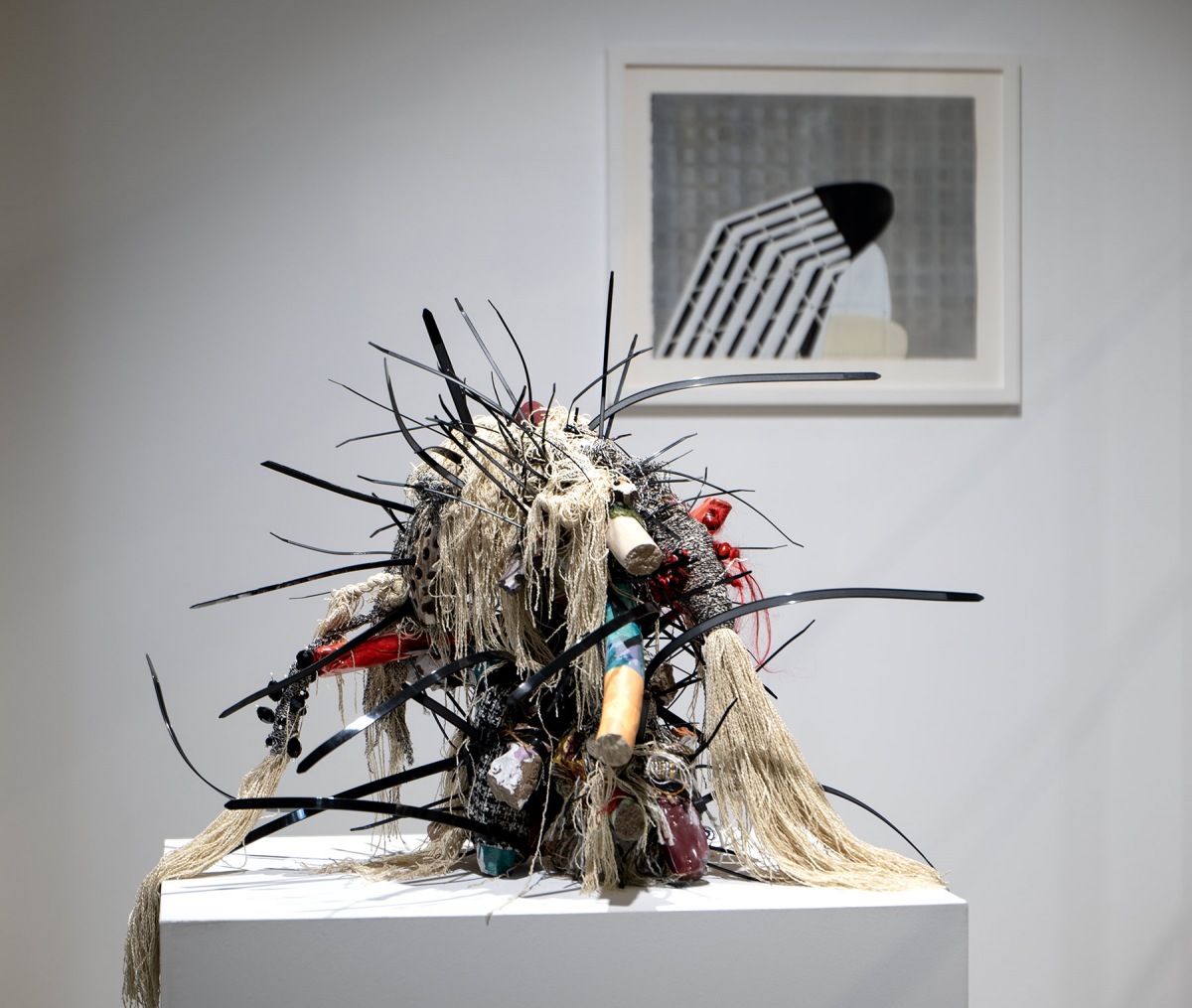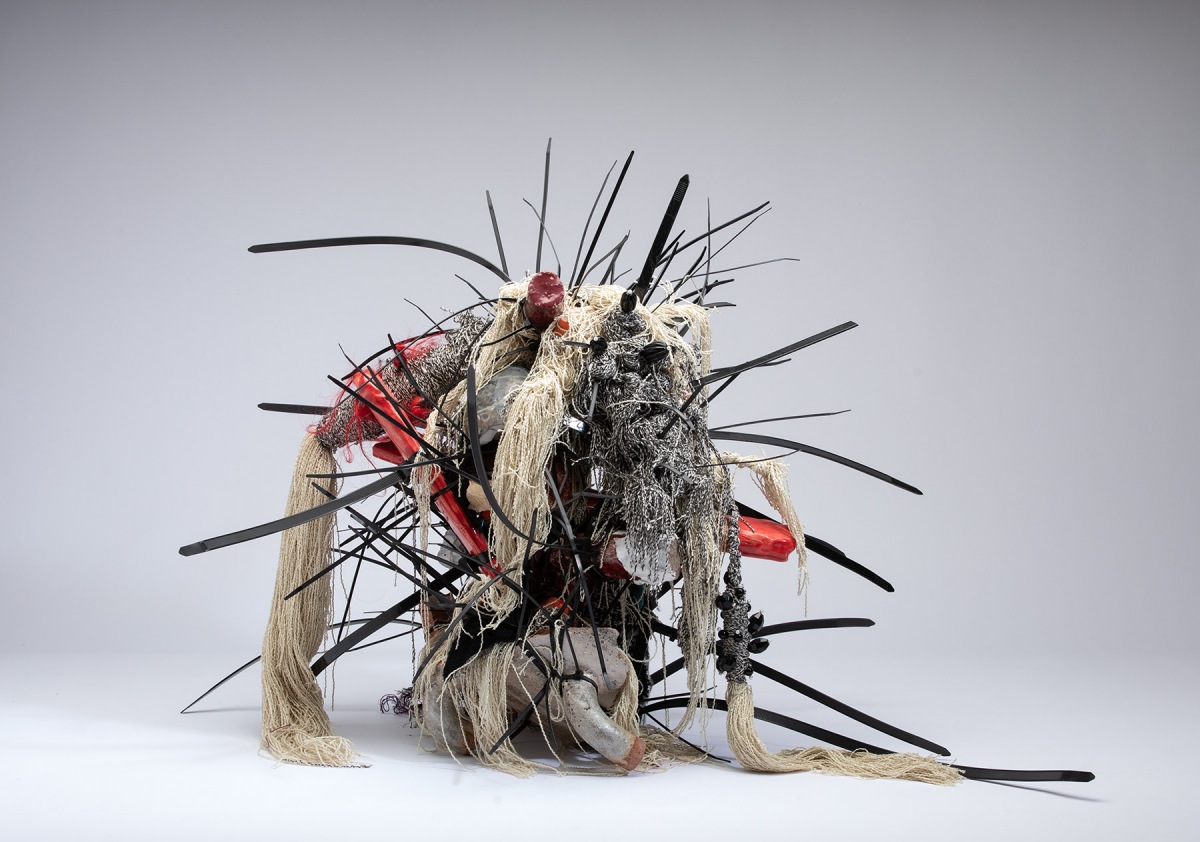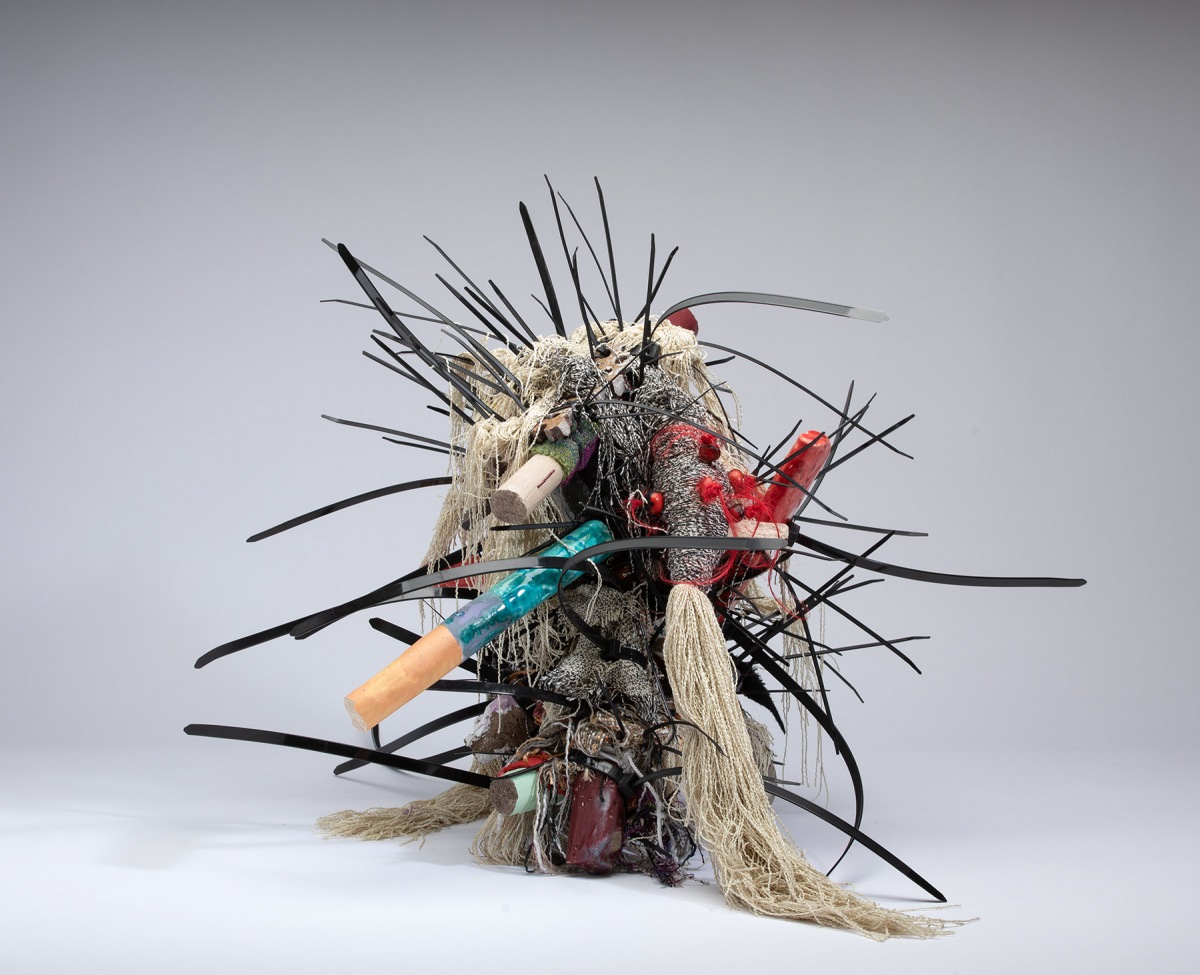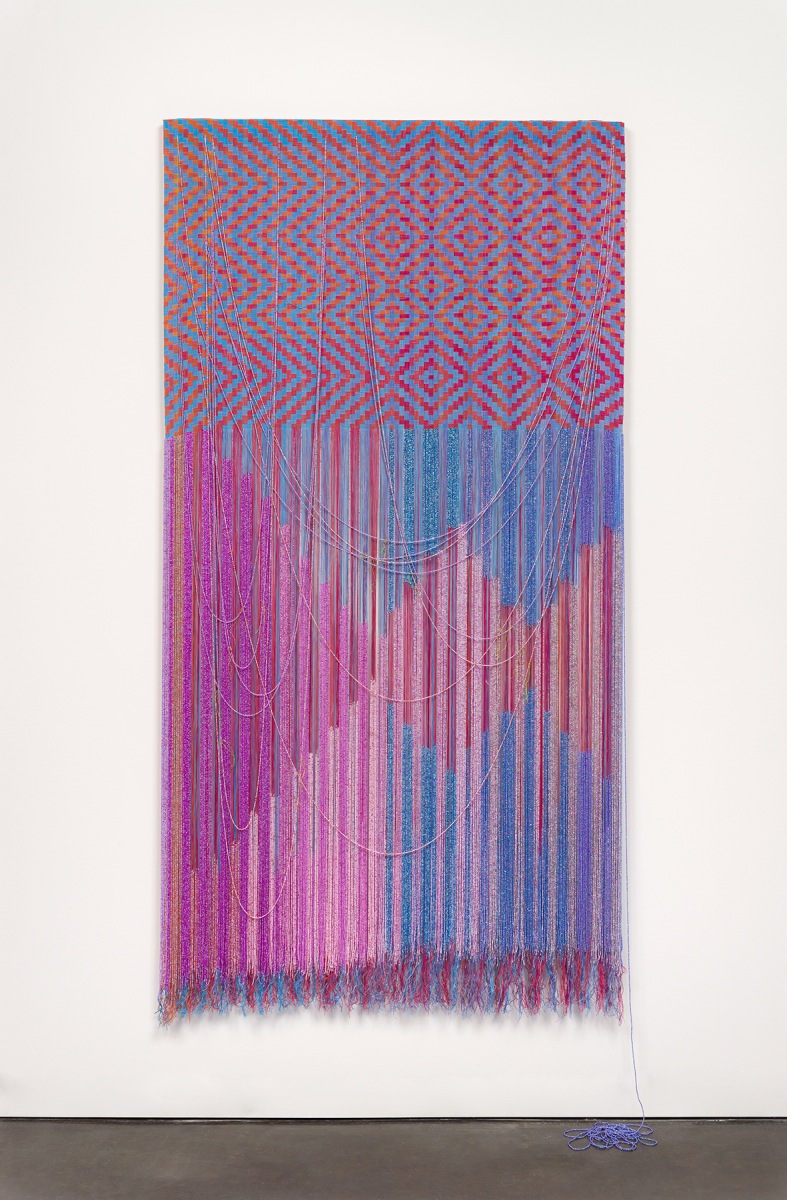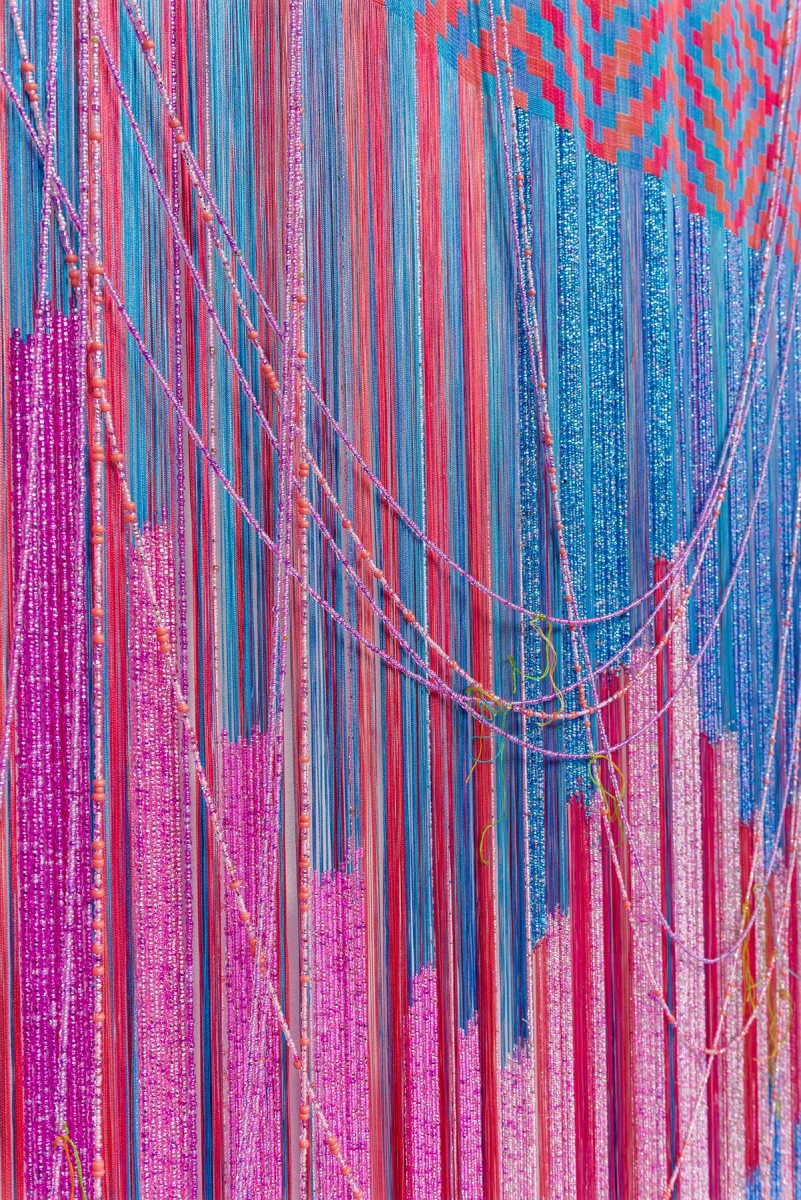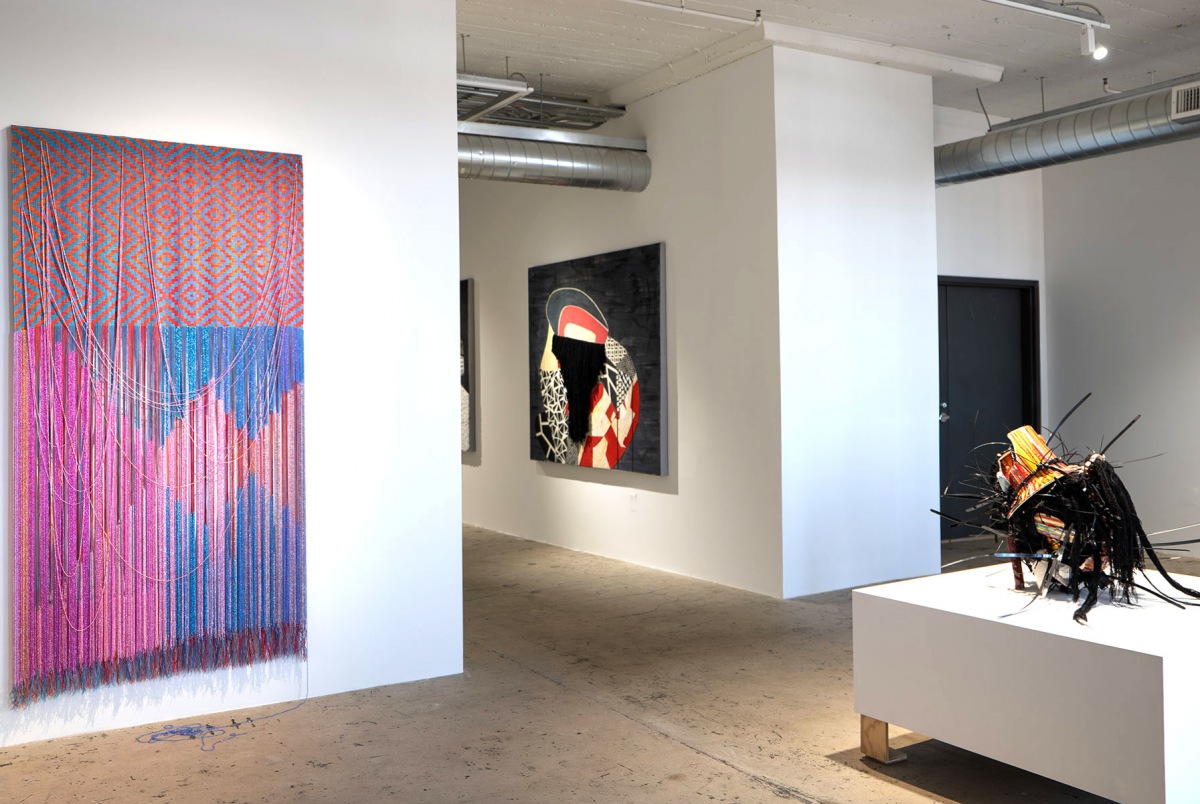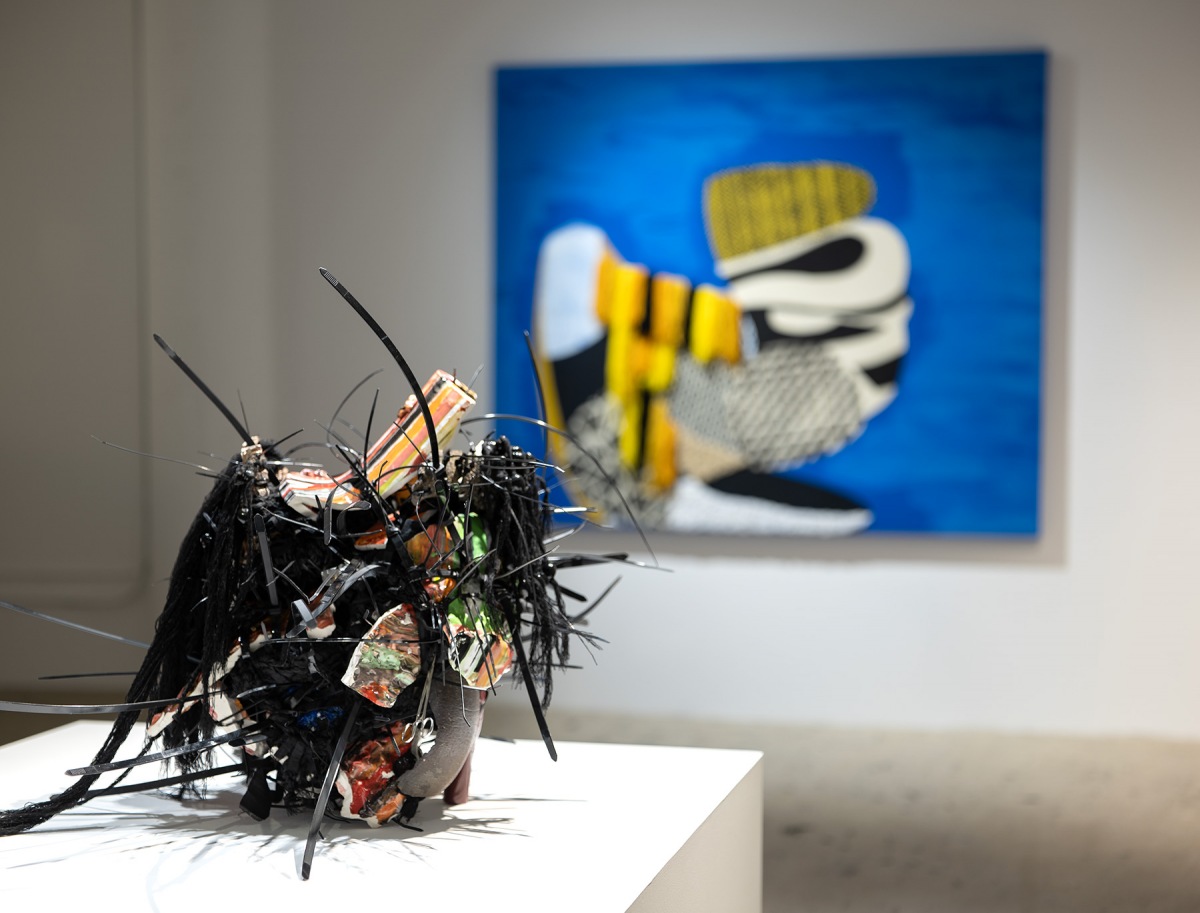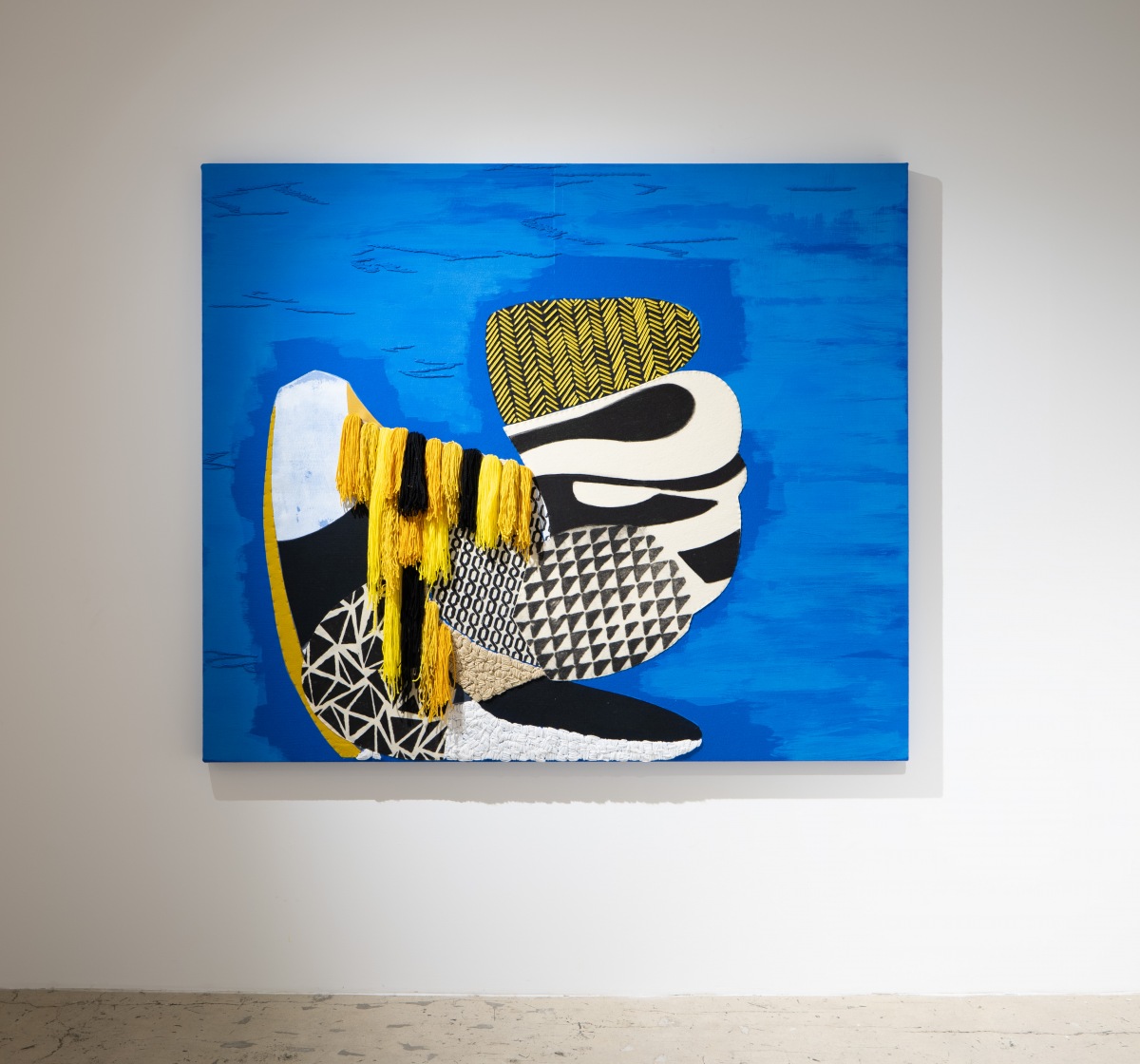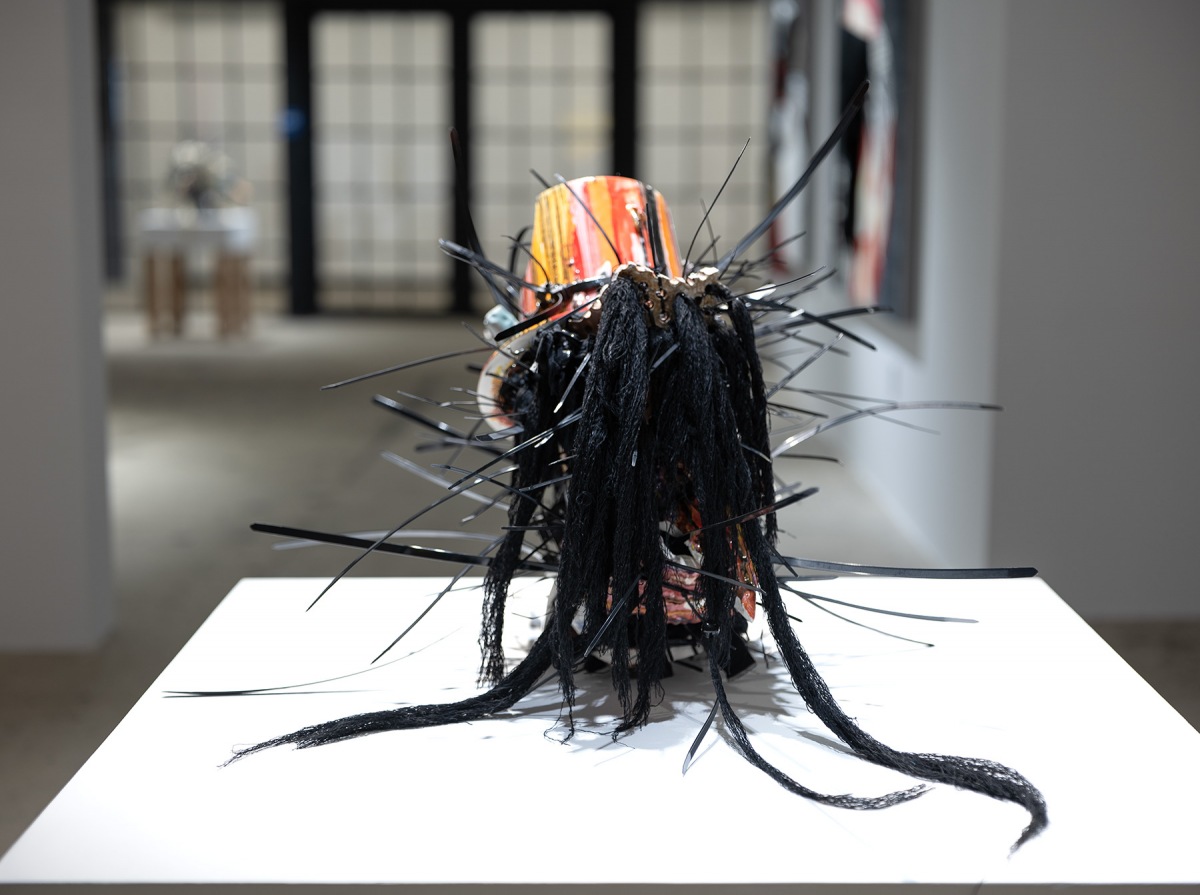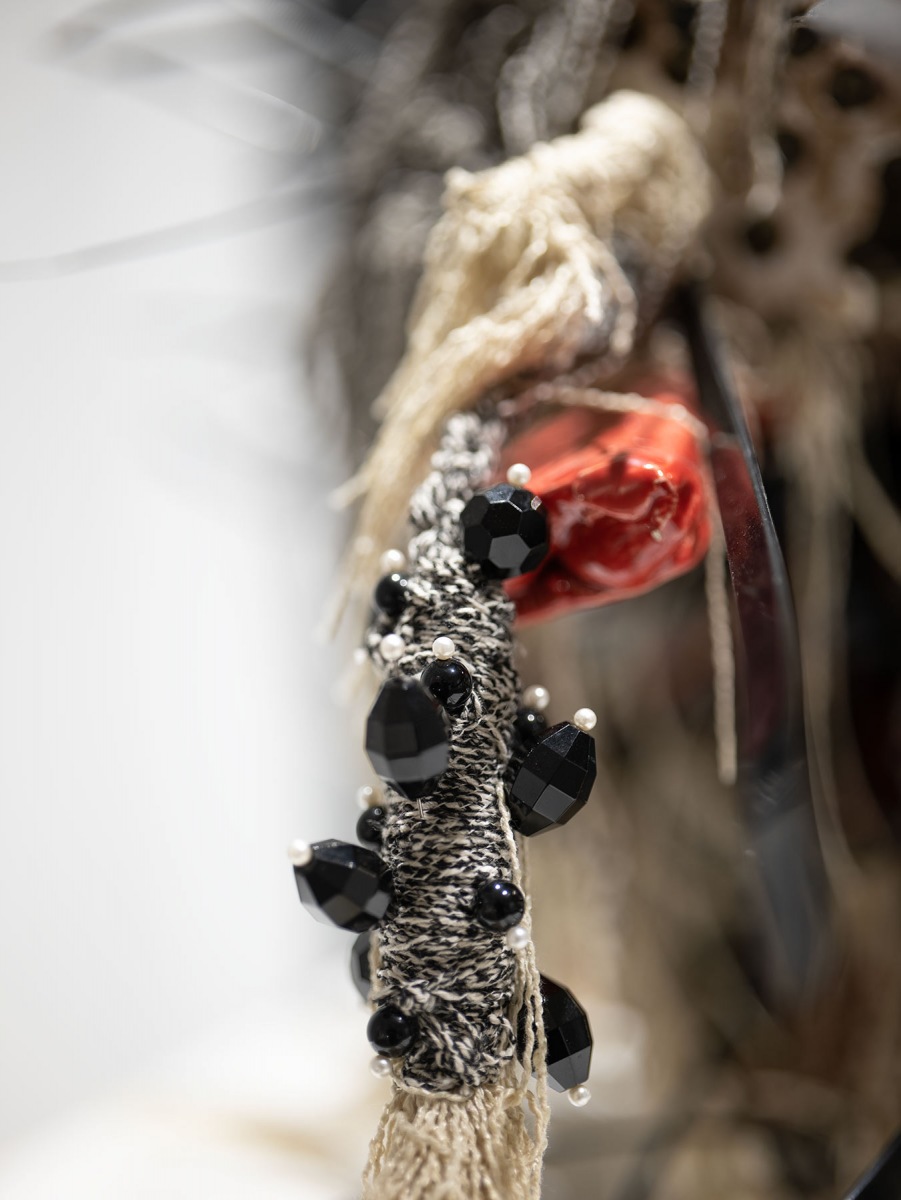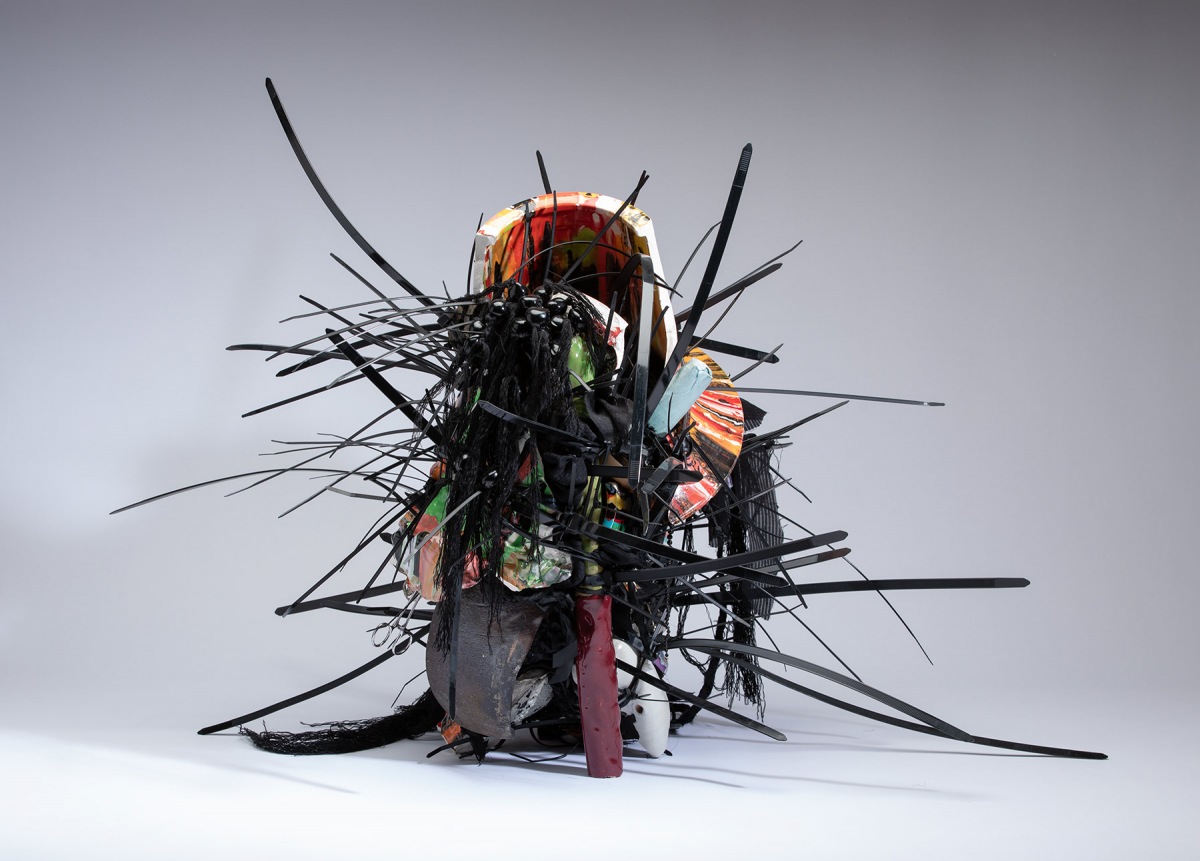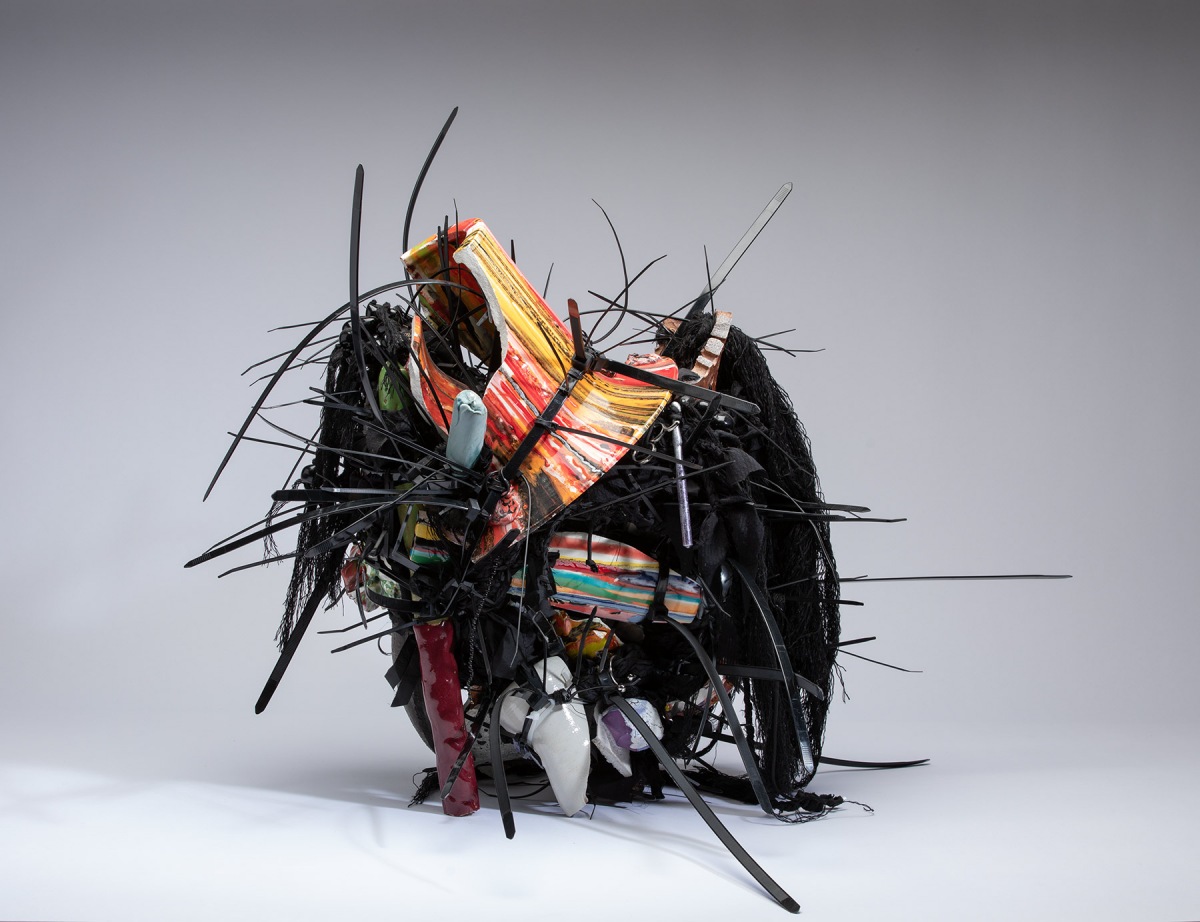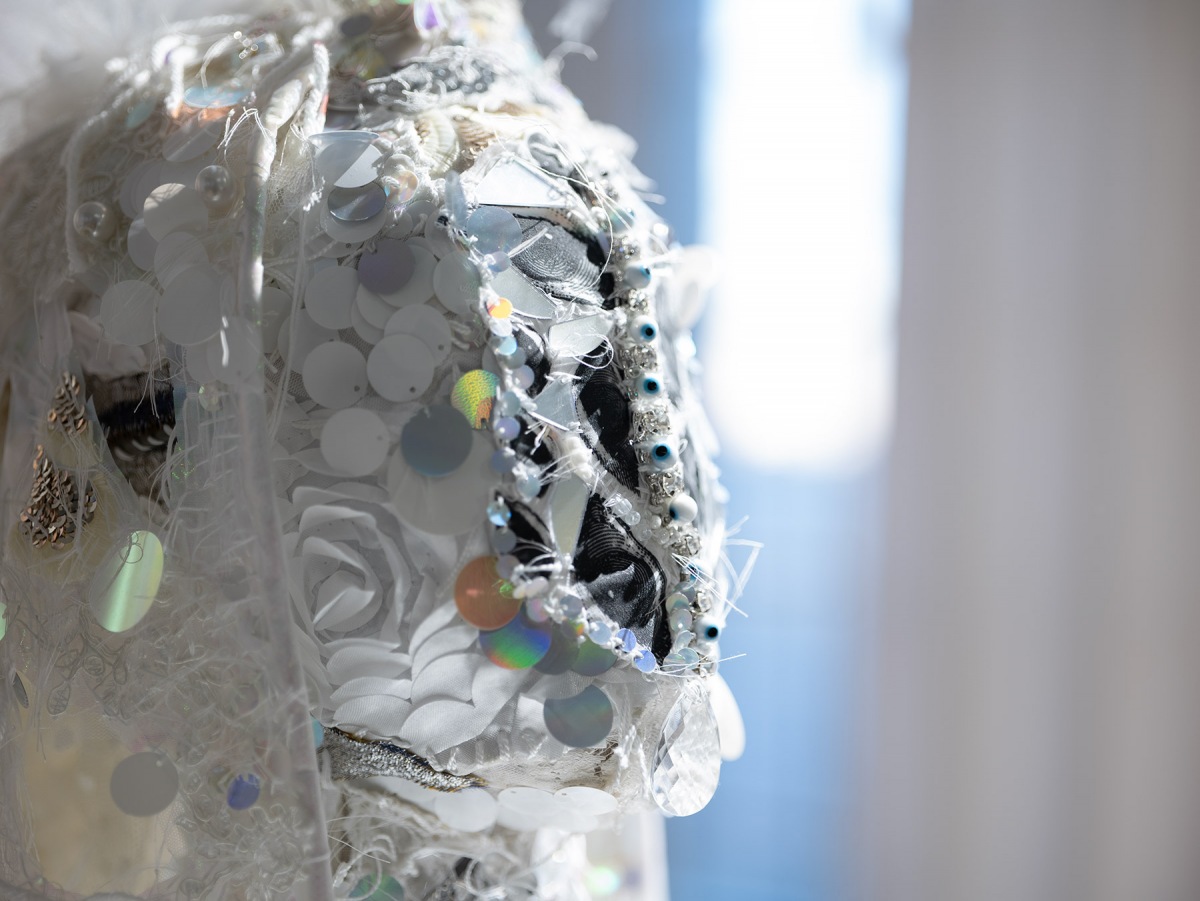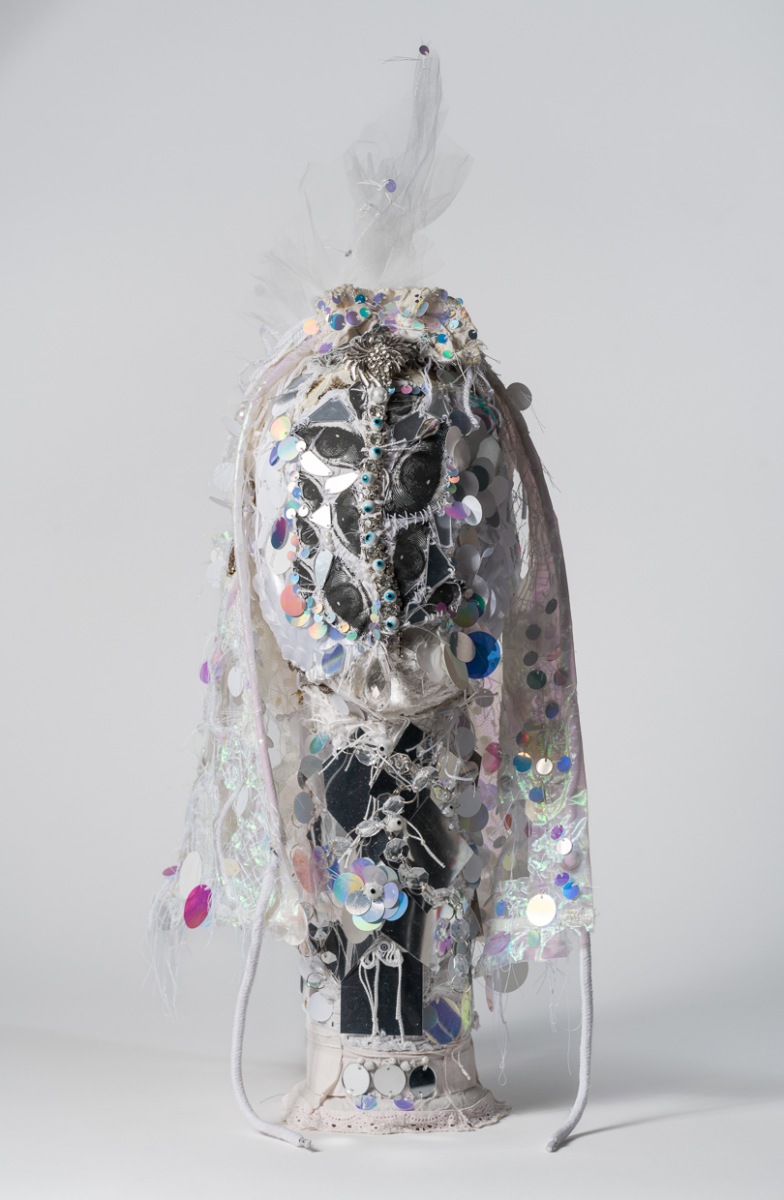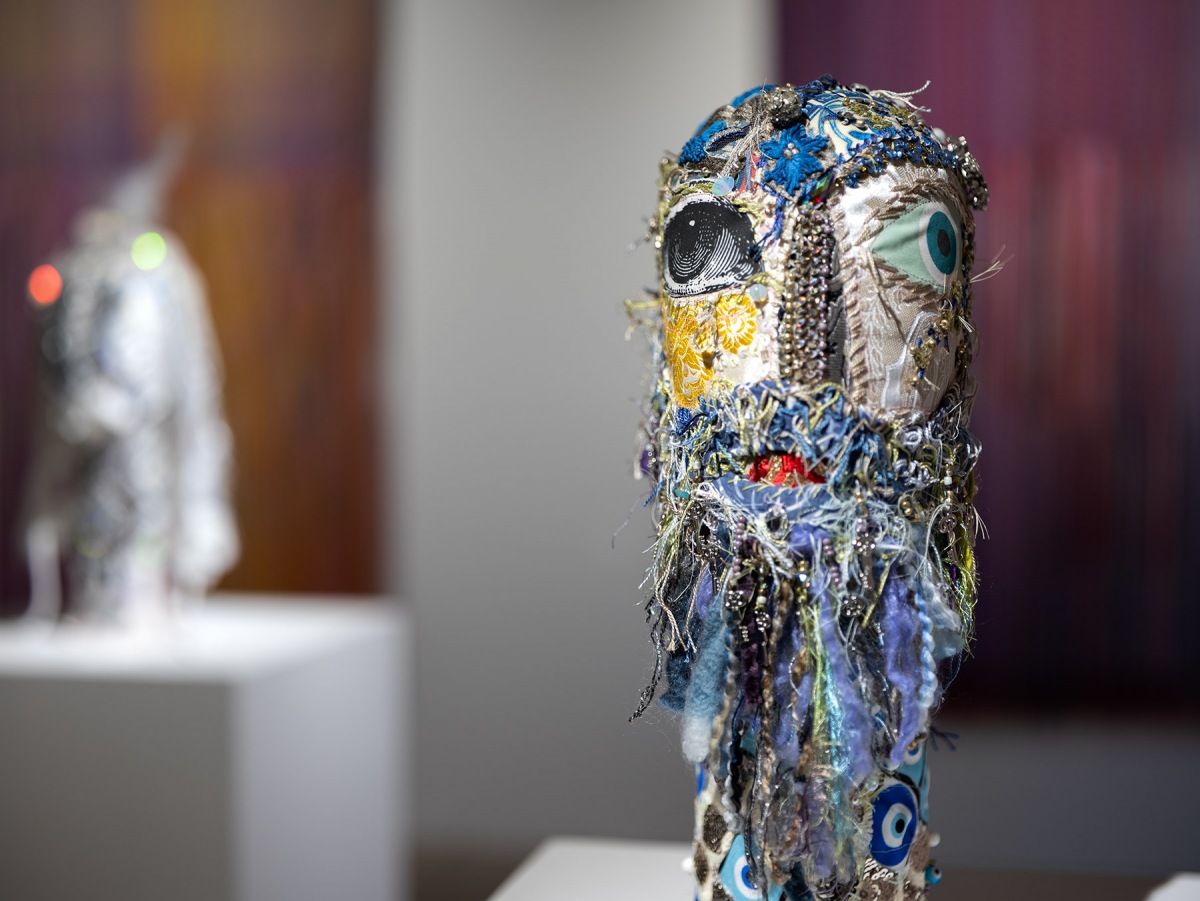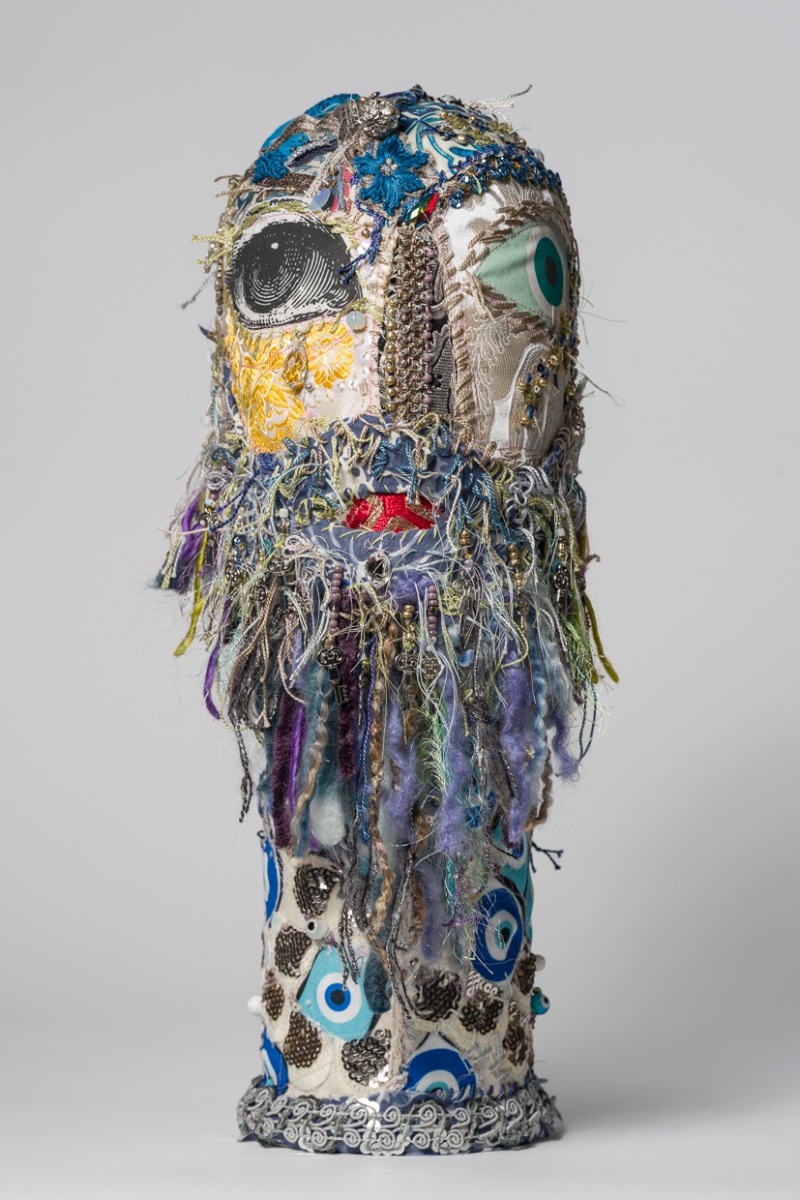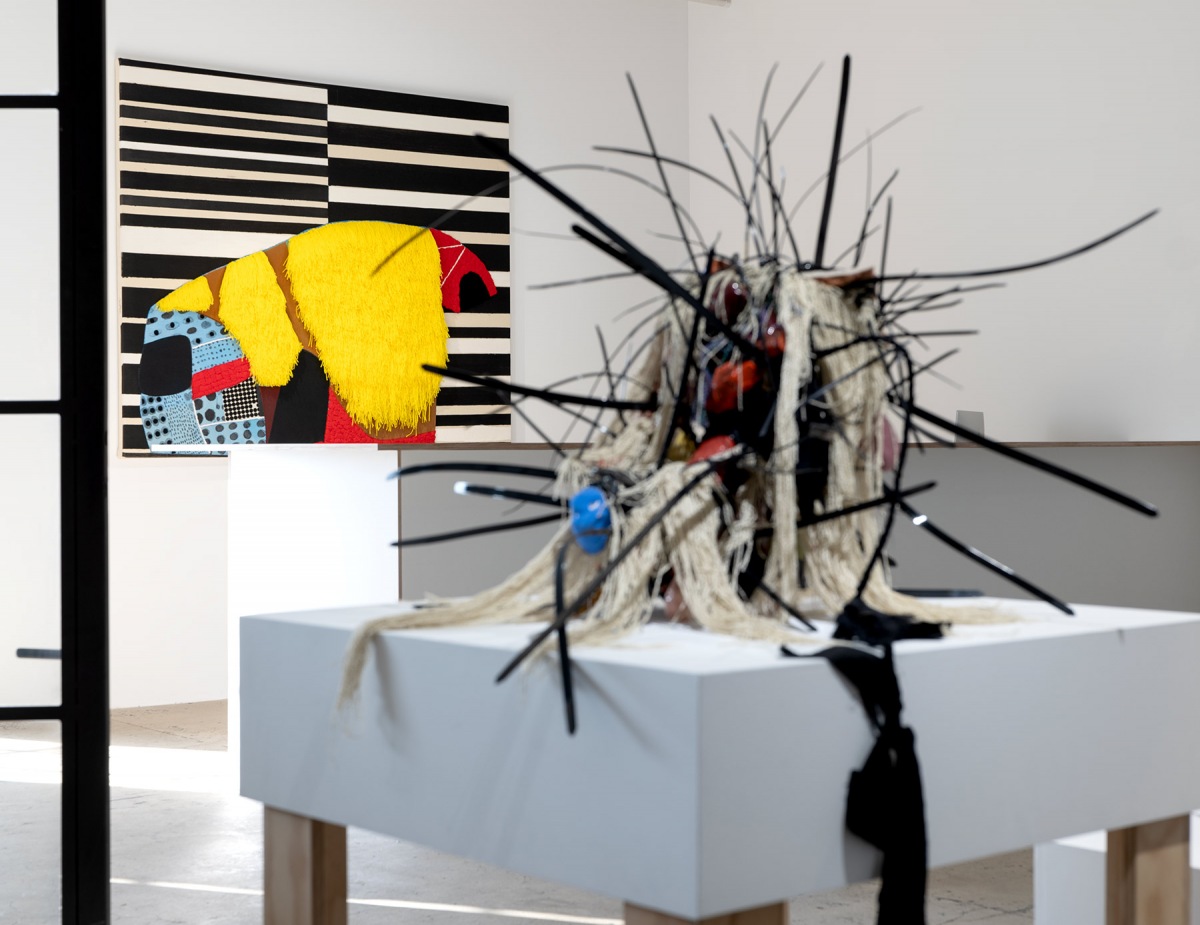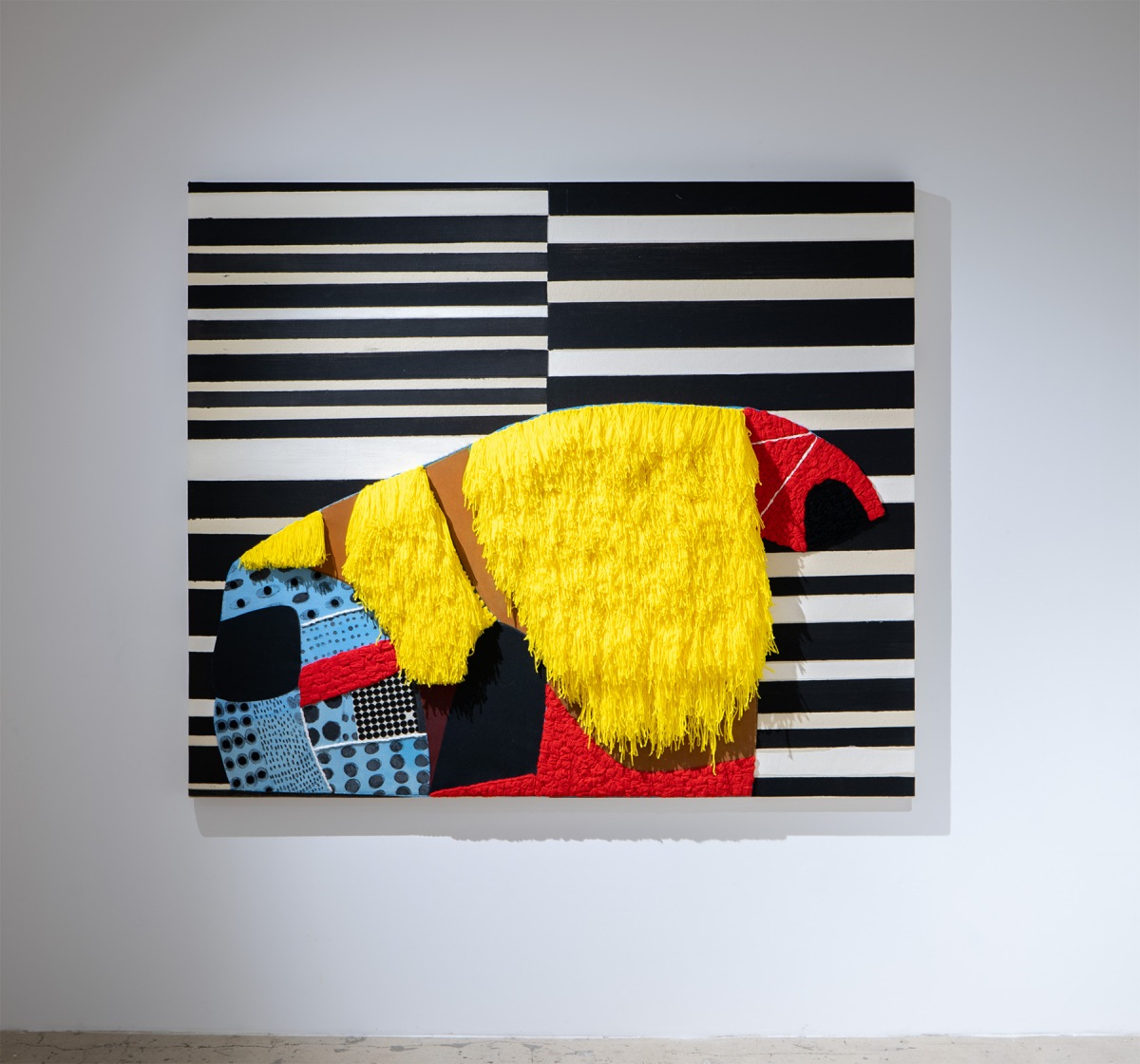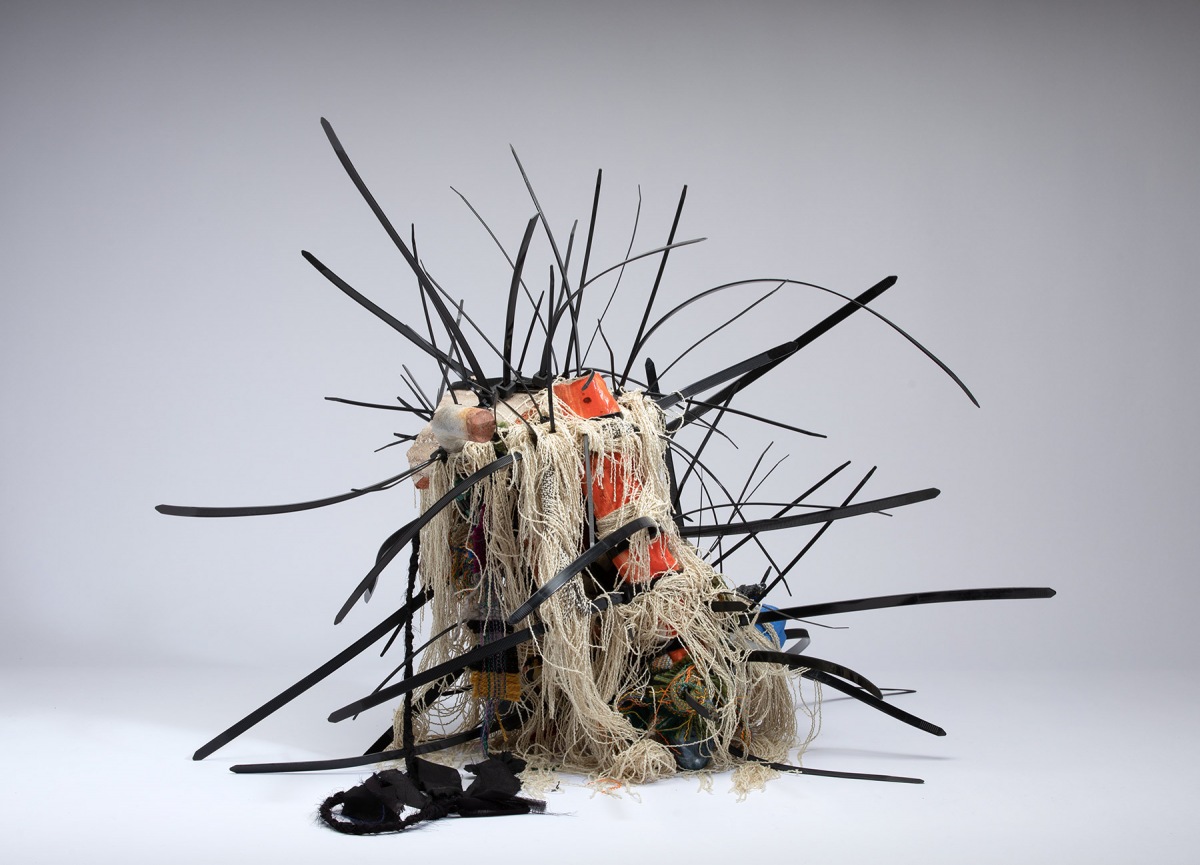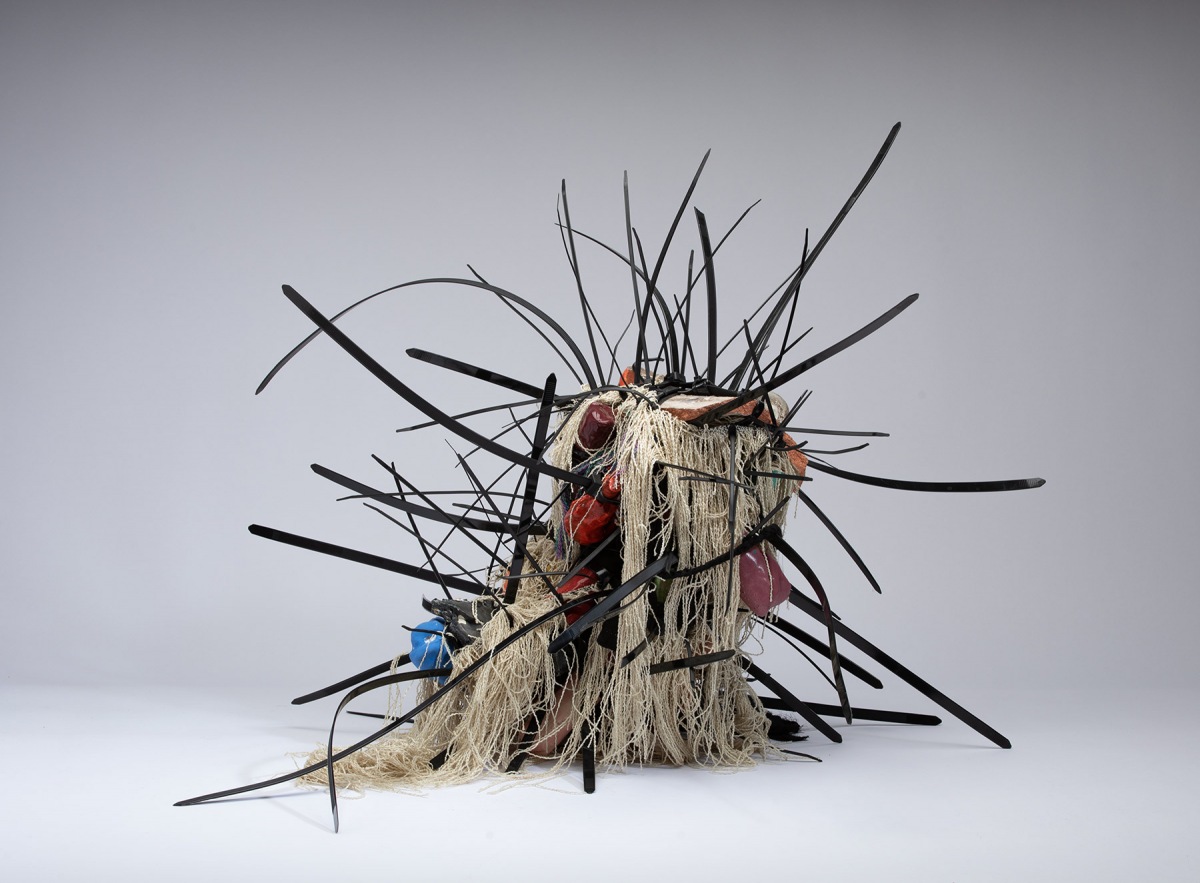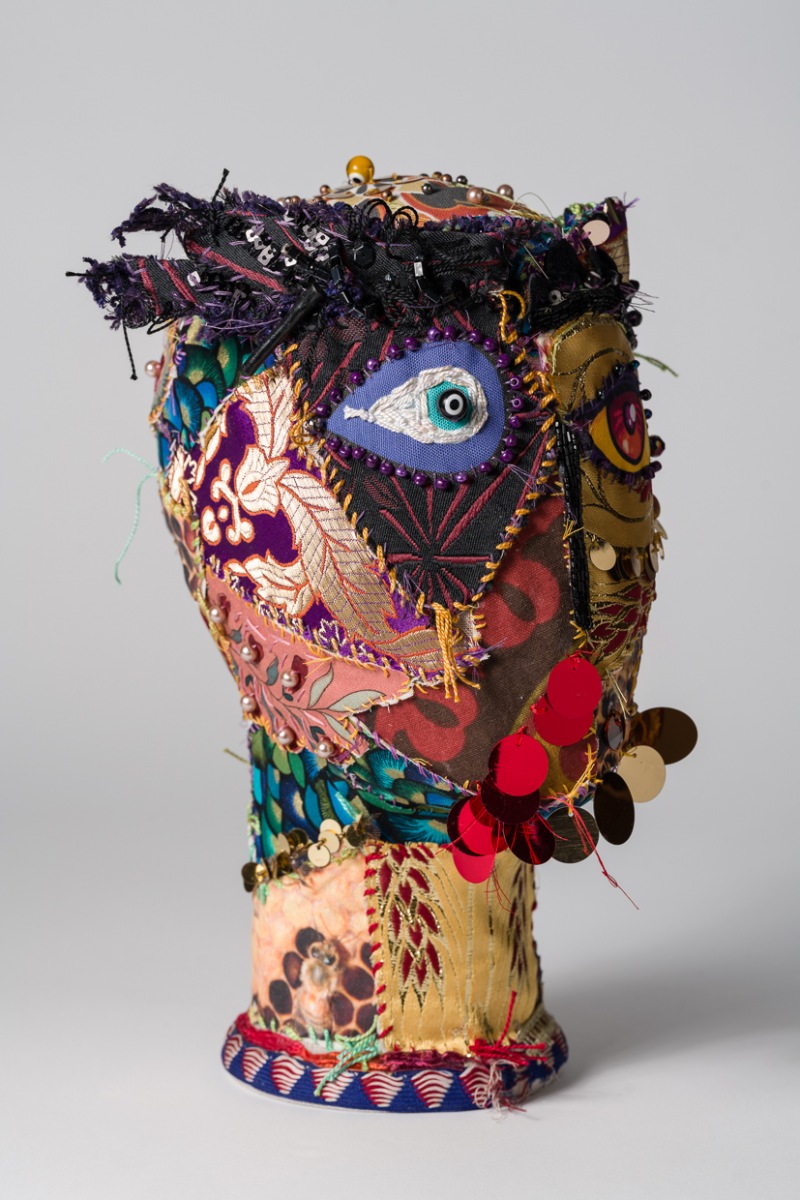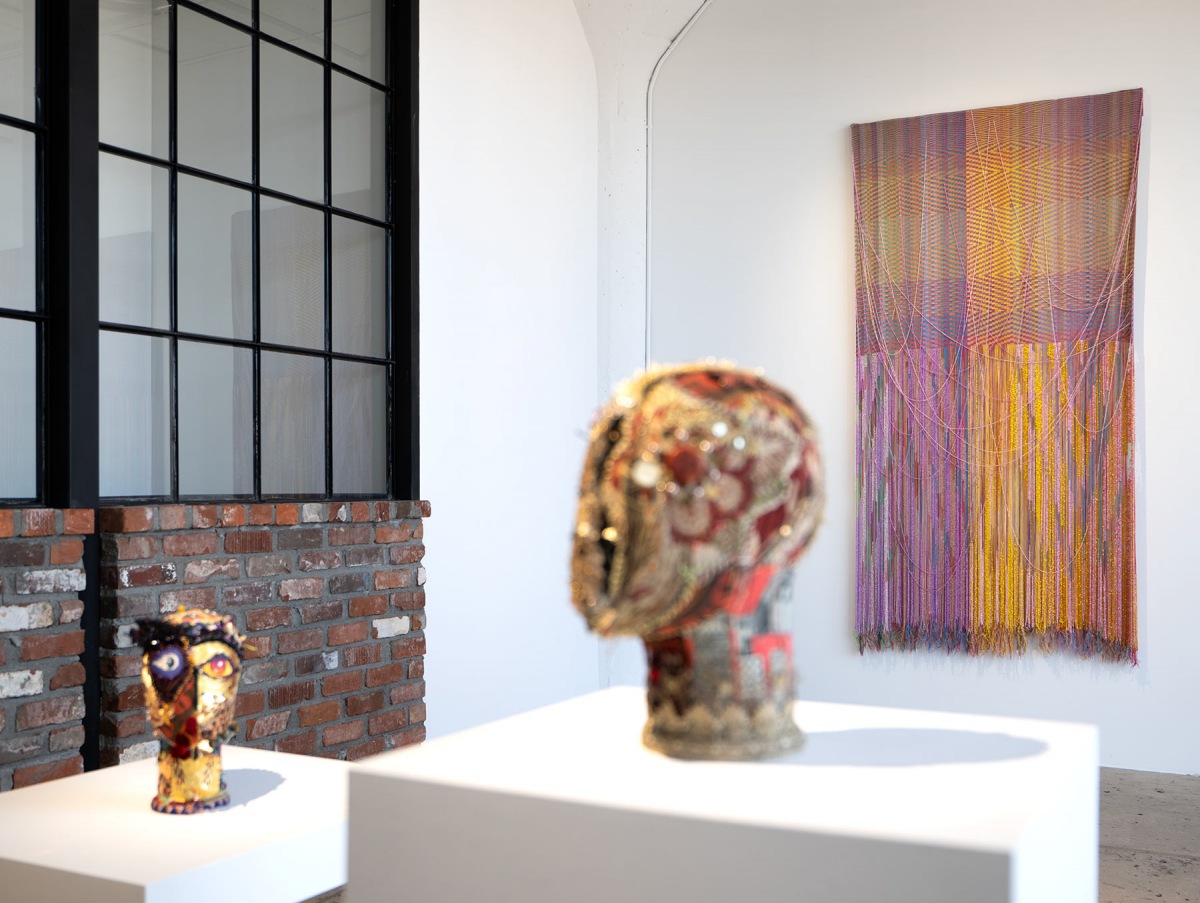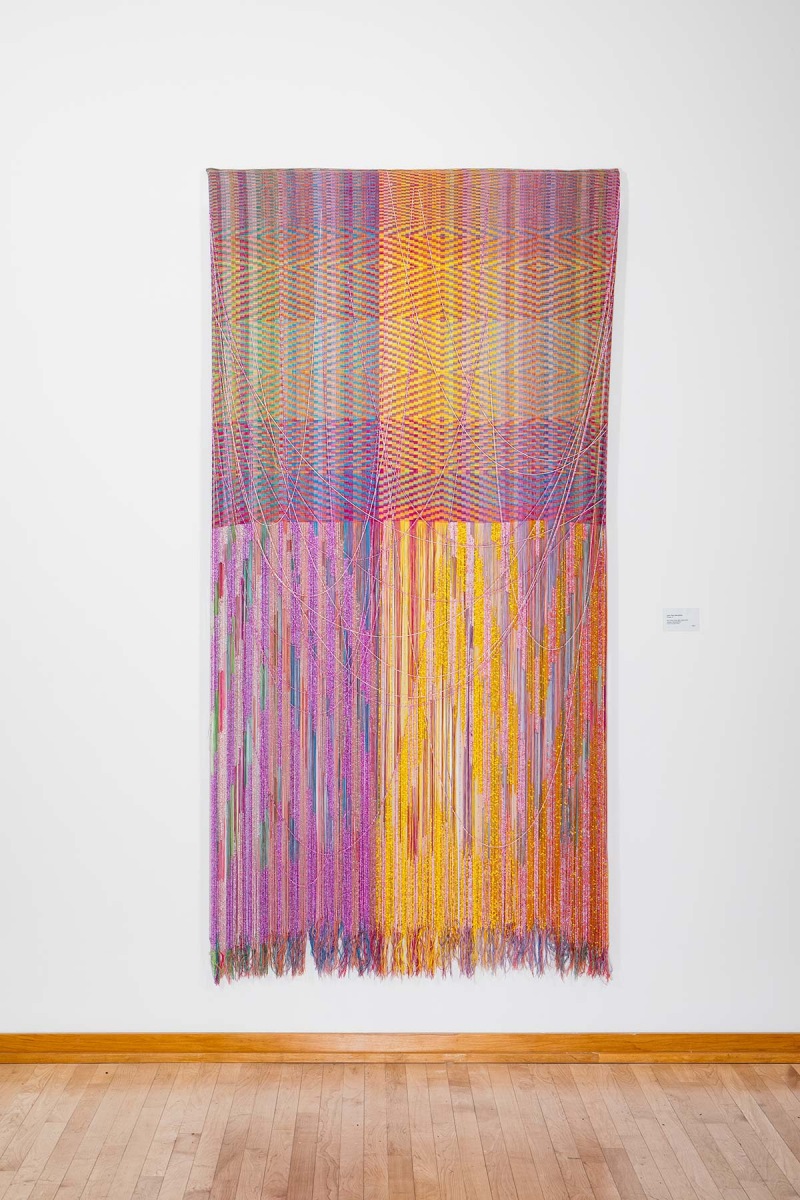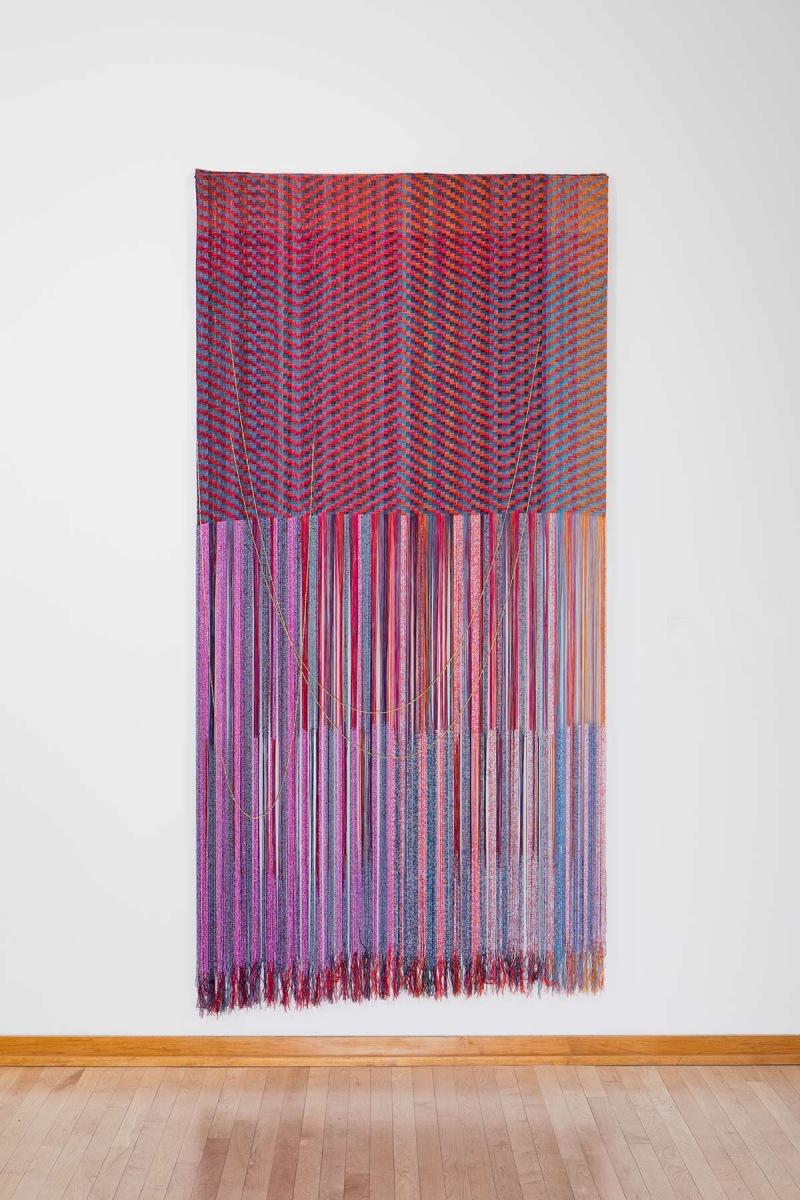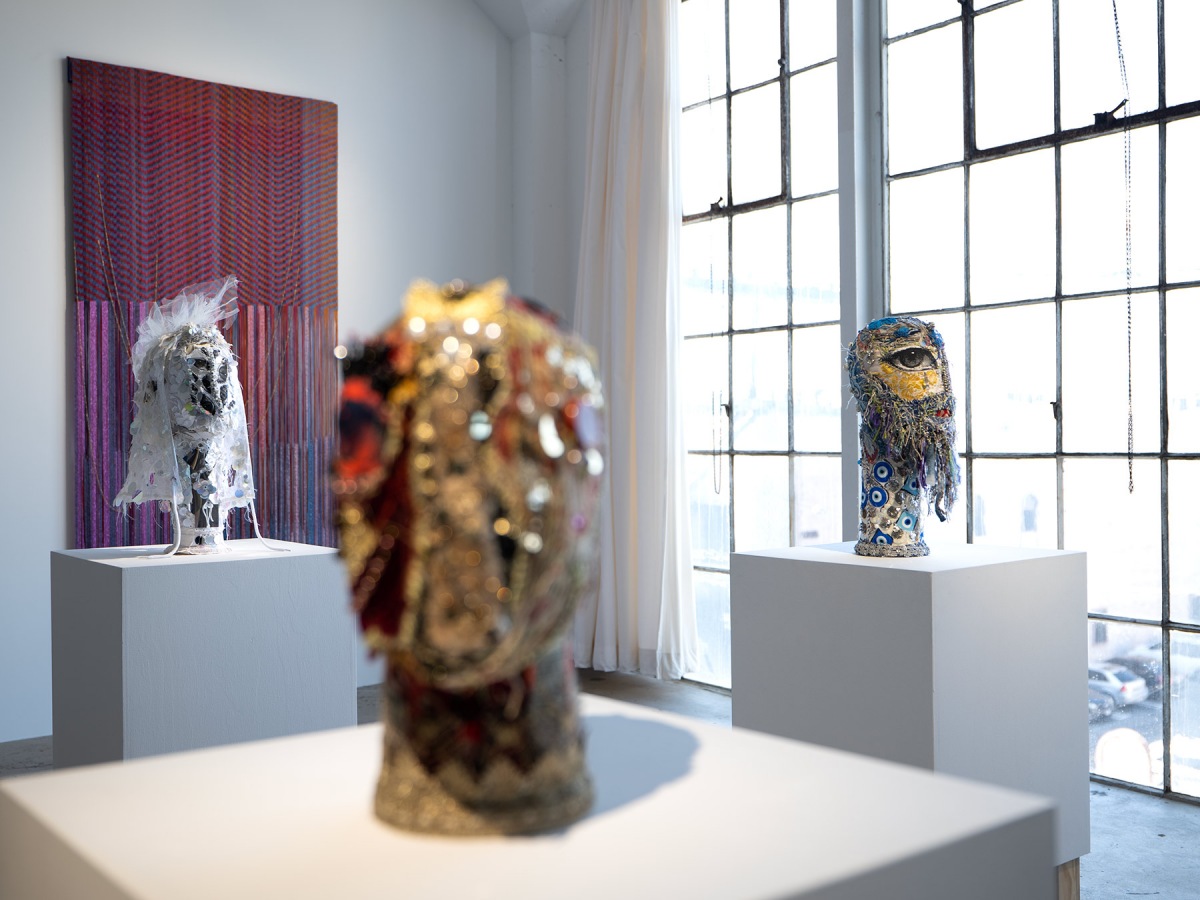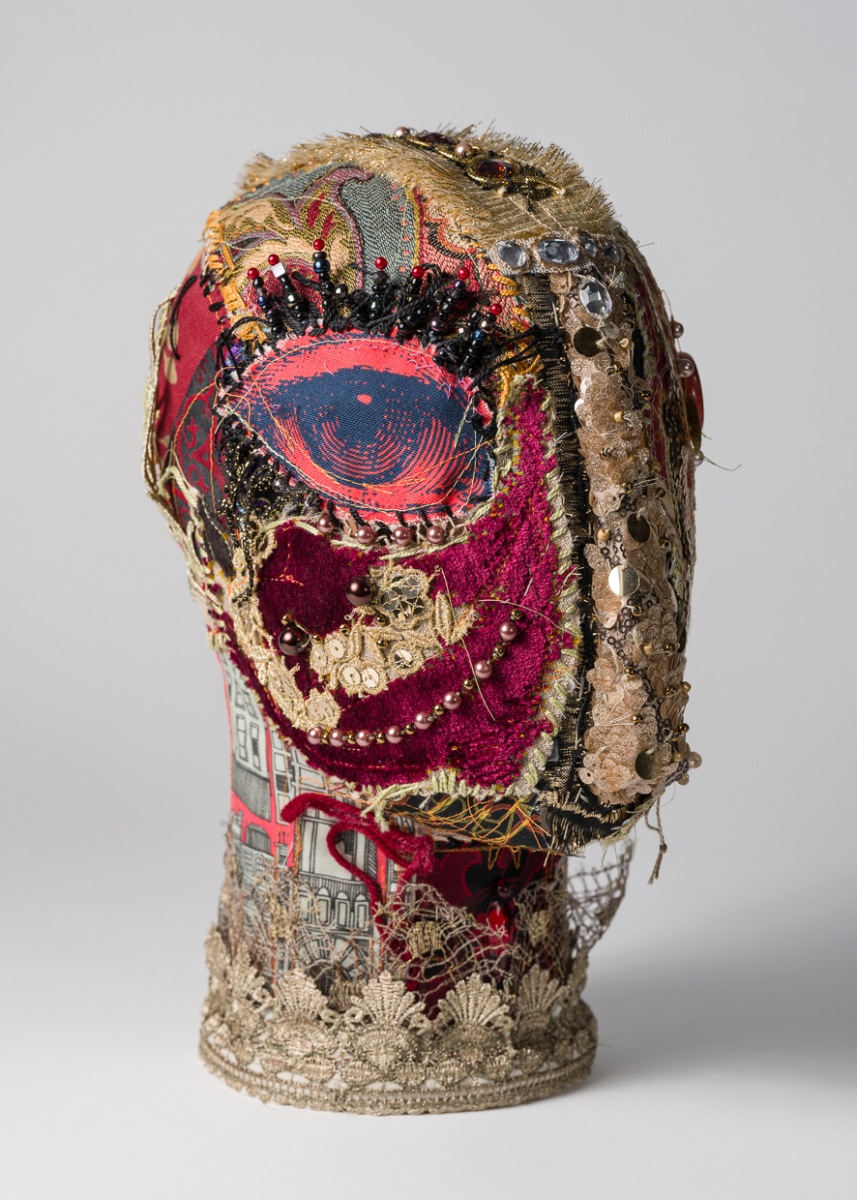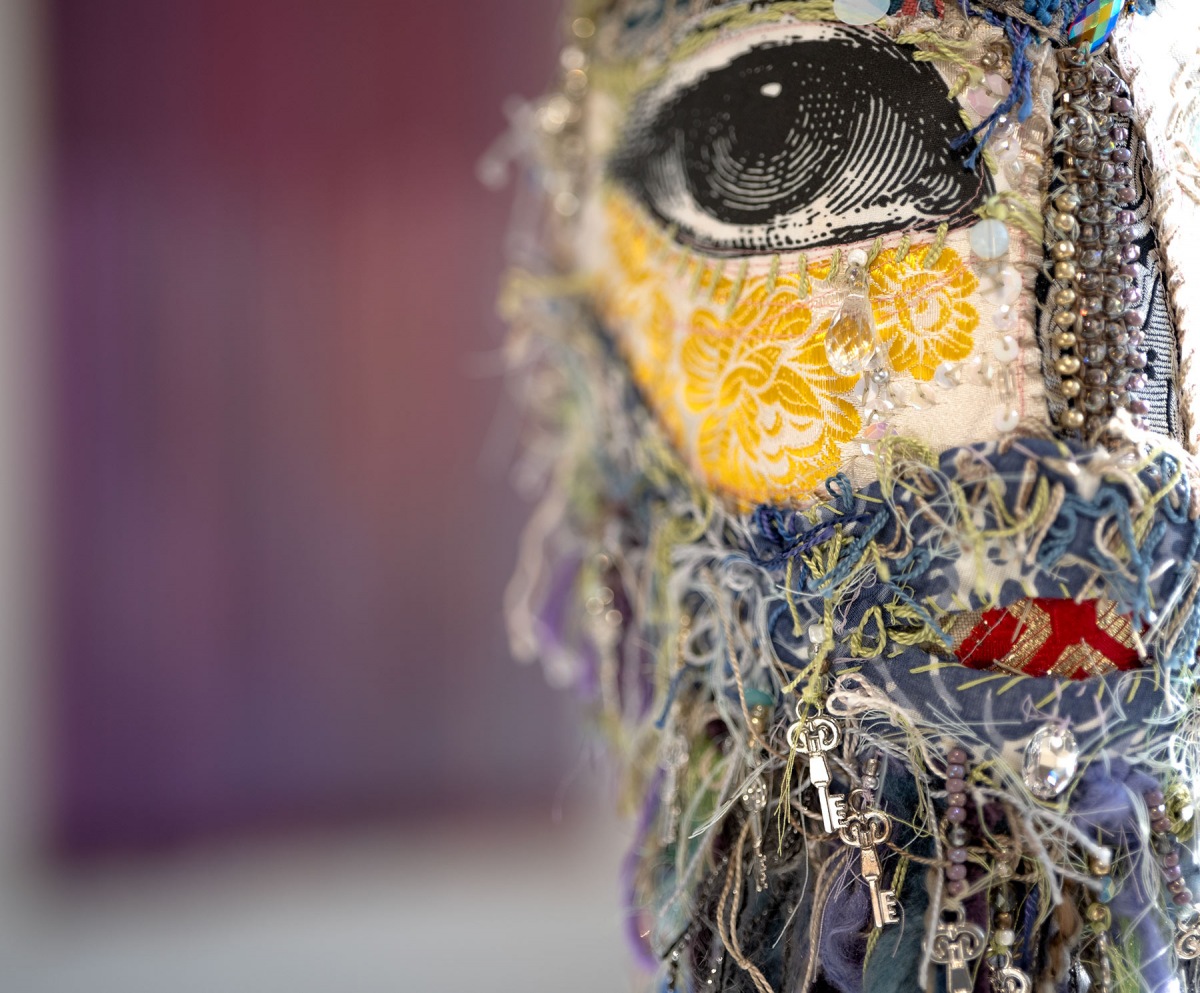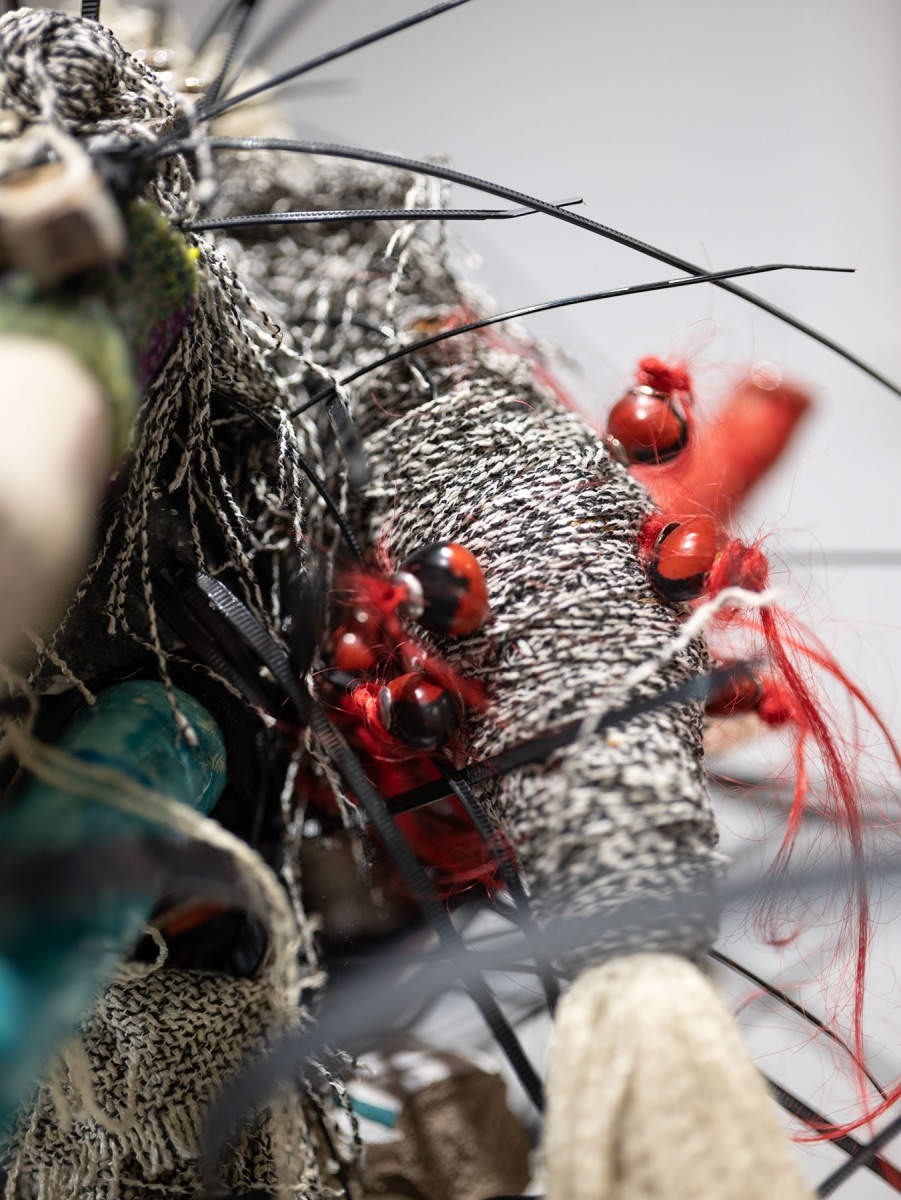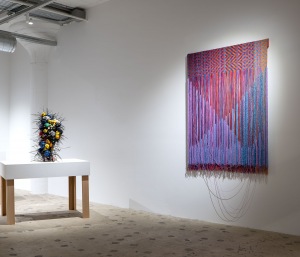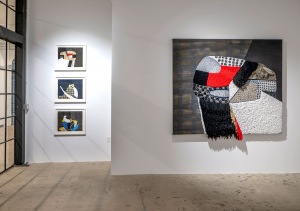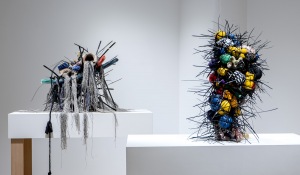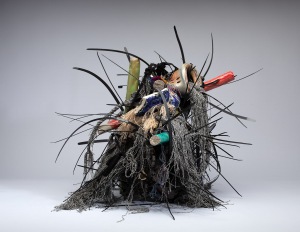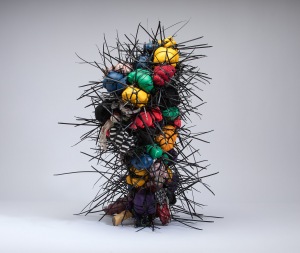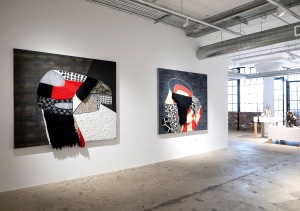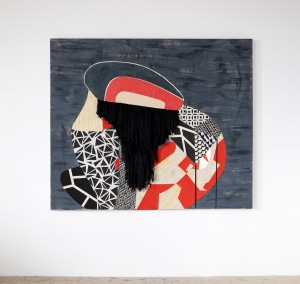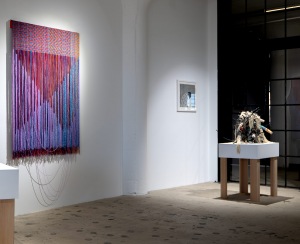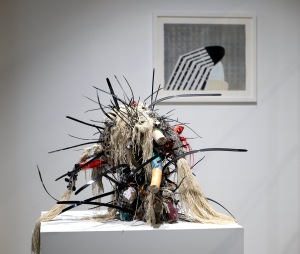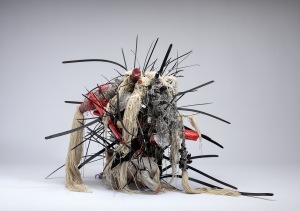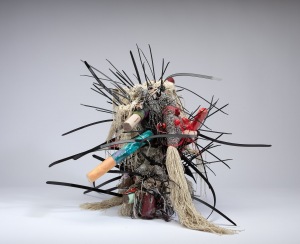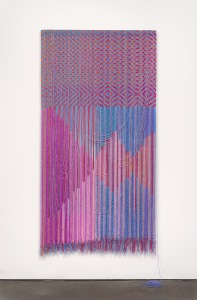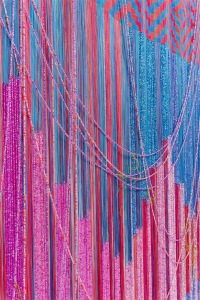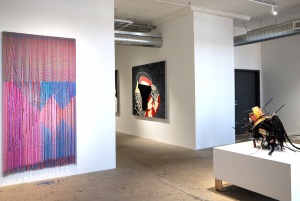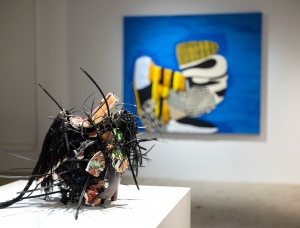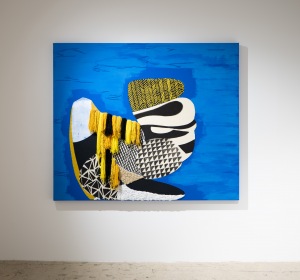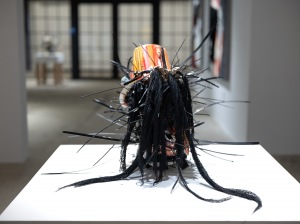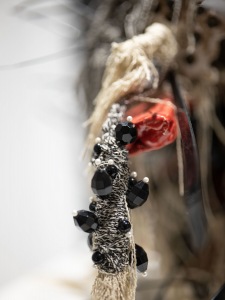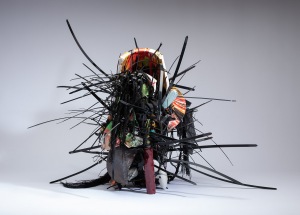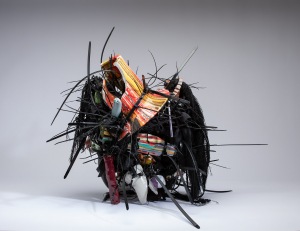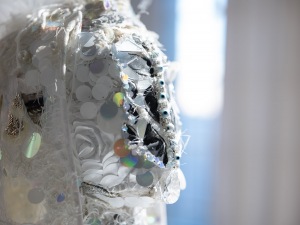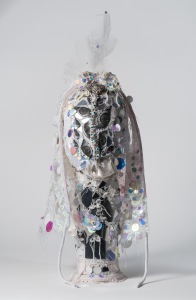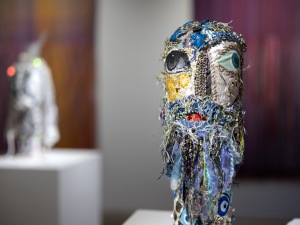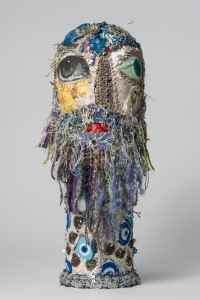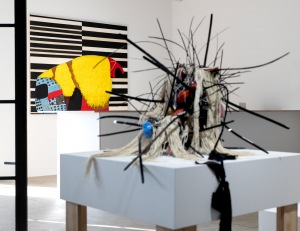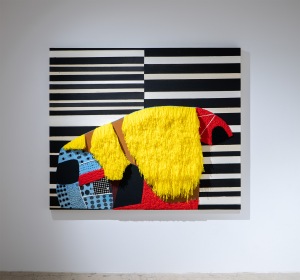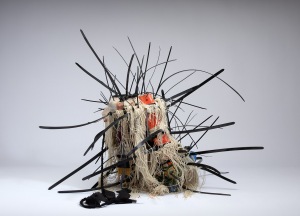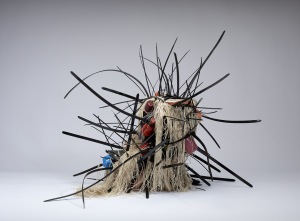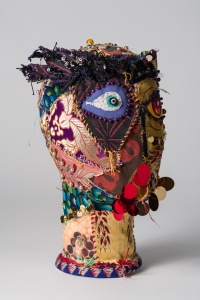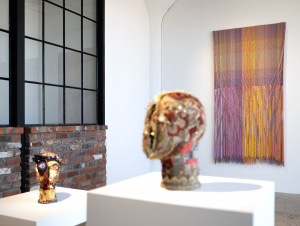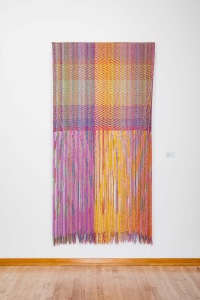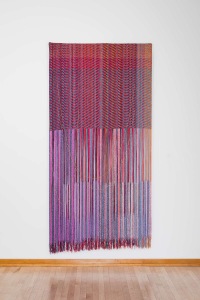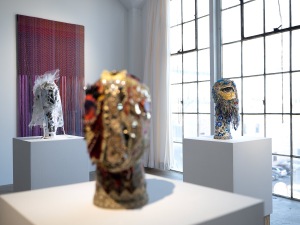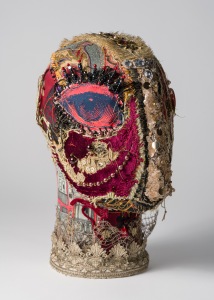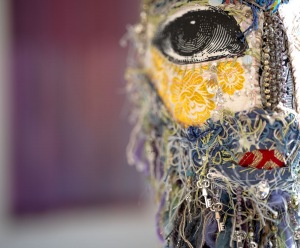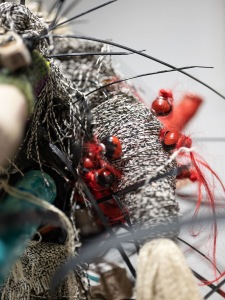 Press Release
A CHORUS OF TWISTED THREADS
Sarah Amos
John Paul Morabito
Ramekon O'Arwisters
Michael Sylvan Robinson           
---
UPCOMING EVENTS!
► Saturday, April 15th at 1:00pm
Patricia Sweetow in conversation with Sarah Amos, a Master Printmaker who has expanded possibilities in printmaking with her unique works.
"Currently, there are a number of artists who are combining different processes and materials to push a traditional form or medium – painting and printmaking, for example – into a fresh place.
"One area where that push is proving productive is printmaking. Among the artists whose work should be singled out, I would include Sarah Amos, Didier William, and Tammy Nguyen. I don't think it is purely a coincidence that all three of them have spent considerable time outside of the US, as well as steeped themselves in other traditions of art making and artisanship."
– John Yau, Hyperallergic
►Saturday, April 22nd at 1:00pm
Please join John Paul Morabito for an in-depth discussion of "For Félix", the tapestries on view in the current exhibition, which will then segue into the discussion and viewing of the tapestries "Magnificat". We'll unroll several gorgeous "Magnificat" tapestries throughout their talk, a bit of performance – just for you!
---
► Exhibition Dates: 11 March – 22 April 2023
► Reception with the artists: Saturday, March 11th, 3:30 – 7:00 pm
► In Conversation, 6:00 PM: CONCLUDED
Artist and curator Andres Payan Estrada leads a conversation with the artists.
Andres Payan Estrada was born in Ciudad Juárez, Chihuahua, Mexico,  and currently lives and works in Los Angeles. He is an artist and curator whose practice focuses on issues revolving around contemporary craft along with material and object practices with a focus on ceramics and queer theory. He is currently the director of public engagement at Craft Contemporary, has served as special visiting art faculty at the California Institute of the Arts and has been a mentor for Warren Wilson College's Master of Arts in Critical Craft Studies and A-B Projects Ceramics Certificate programs. Payan Estrada is also the co-curator and co-founder of Craft Contemporary's National Clay Biennial, founded and leads the annual fundraiser and sale CLAY LA, and recently curated the exhibition Total Collapse: Clay in the Contemporary Past for the University of Texas at El Paso's Rubin Center for the Visual Arts (traveling to the Arizona State University Art Museum Ceramics Research Center), along with establishing POTLUCK, a large-scale biennial clay and ceramics fundraiser, auction, and free public program series that benefits Craft Contemporary.
PATRICIA SWEETOW GALLERY is pleased to present A CHORUS OF TWISTED THREADS with artists Sarah Amos, John Paul Morabito, Ramekon O'Arwisters and Michael Sylvan Robinson. The  intention and language of their work differ, but all are forging new boundaries with fiber. Morabito, Robinson and O'Arwisters' work unfolds metaphoric dramas of gay, secular and devotional life, while Amos delves into large scale collagraphs as the foundation for complex fiber constructions.
PSG had our first exhibition with artist Sarah Amos in September of 2020, which was unfortunately overshadowed by COVID. It's now our great pleasure to debut her fiber "paintings" in Los Angeles.
Upon first glance it's easy to mistake Amos's 2D works for paintings, but upon close inspection they quickly dissolve into deeply textured, layered textile works. Defying classification, Sarah Amos's large-scale mixed media works are more than the sum of their parts. A complex brew of dyeing, printing, stitching, sewing and layering – impossible for those less skilled, but in her hands, masterfully combined. She mines the realm held sacred for painters, deftly composing mixed media works that found early inspiration in Hokusai's ghost prints, Kabuki Theater, African ritual dress and sacred objects. Her innovation in print media has allowed Sarah to pursue media outside the constraints of a single-minded approach.
Amos's work may be labor-intensive, yet it conveys neither labor nor the consumption of time, but a meditative joy. In this, you sense her rejection of the art world's alignment with capitalism, and its use of outsourcing, infinitely repeatable means of production, and the exploitation of others to carry out one's "ideas." Again, I would stress that what transports the artist's labor to another level is her chimerical ingenuity with her materials and painstaking processes. The ordinariness of her stitches becomes extraordinary in their configurations.
— John Yau, Poet/Art Critic, Hyperallergic, Nov. 2019
Originally hailing from Australia, Sarah Amos lives and works on the East Coast. She left Australia to attend the Tamarind Institute in New Mexico where she became a certified Tamarind Master Printer in Lithography. In 1998 Sarah became the Master Printer for the Vermont Studio Center Press, a position she would hold for 10 years. Amos was awarded the 2013 Joan Mitchell Foundation Painters & Sculptors Grant and was an Artist-in-Residence at the Joan Mitchell Center, New Orleans in the fall of 2022. In 2020 she received the Adolph and Esther Gottlieb Foundation Individual Support Grant. Exhibitions include the CUE Art Foundation, New York in 2019; the Huntington Museum of Art, West Virginia; USC Fisher Museum of Art, University of Southern California and  Penn State University, Pennsylvania.
Drag, in all its bombastic and glittering glory, is a guiding sensibility which I engage as a queer methodology to decadently retrace (and undo) faith, history, and legacy. I employ digital interfaces in concert with improvisational handwork to mutate relics, devotional images, and ritual matter into opulent woven memorials that twist time. Released from the tyranny of the present, my work looks toward a future-past horizon where one can exalt queer grace.      
– John Paul Morabito
The gallery is pleased to present the beaded tapestries of John Paul Morabito in their first exhibition with PSG. Tapestries were one of the more effective propaganda tools of early church and state and Morabito's tapestries enlist this same methodology. They deftly reframe the stigmatization and hypocrisy of the Catholic Church toward Queer communities and culture by contorting the tropes of faith, bequeathing Queer assignation to that considered sacrosanct. Draped in saturated color, beaded and swathed in gold, their tapestries are a tribute to Queer life and community.
On view in the exhibition is For Félix (love letter), an homage to Félix González-Torres, who succumbed to AIDS in the '90s. Morabito's series is a corollary to the exquisite homoerotic beaded curtains of González-Torres, a powerful metaphoric veil between sex, life and death. Morabito's beaded tapestries offer a ravishing tribute to González-Torres, but also deliver a celebratory fist to subsequent Queer generations. Like González-Torres', Morabito's art is a protest against religious and institutional policies as the guiding moral orthodoxy. Their subtle but powerful interventions in For Félix (love letter) reinterpret sanctity with a seductive queer protest. Beading the long strands of thread is analogous to the beaded Rosary, only instead of contrition, Morabito's act is erotic, lacing their tapestry with desire, intimacy, exaltation, and remembrance.
In 2022 Morabito was appointed Assistant Professor and Head of Textiles at Kent State University and now resides in Ohio. From 2013 to 2022 Morabito was Assistant Professor, Adj. of Fiber and Material Studies, School of the Art Institute of Chicago, Chicago, IL.  They serve as Director-at-Large for the American Tapestry Alliance and Poly-Chair for the Queer & Trans Caucus for Art. Morabito holds a BFA from the Maryland Institute College of Art and an MFA from the School of the Art Institute of Chicago. In tandem with their studio, John Paul Morabito pursues a practice-led scholarship that positions weaving as a critical platform of cultural production. Their writing has been published in Art China, The Textile Reader 2 (China Academy of Art), The Journal of Textile Design Research and Practice, Textile: Cloth and Culture, and Bloomsbury's forthcoming Encyclopedia of World Textiles. They are the editor of Weaving Beyond the Binary, a special issue of the international peer reviewed journal, Textile: Cloth and Culture. Their work has been included in numerous museum exhibitions, with upcoming exhibitions including the Art in Embassies Program, Washington, DC;  and Southeastern Center for Contemporary Art (SECCA), Winston-Salem, NC, The Threads We Follow, curated by Maya Brooks.
We're pleased to present San Francisco-based artist Ramekon O'Arwisters in his third exhibition with PSG. O'Arwisters abstract sculpture dives into the abyss and the beautiful. With large sharp ceramic shards knotted together using shredded fabric and black zip ties, the sculptures stand as cultural totems, embodying the couture of drag, Black culture, African American quilting and religion. Bitten, his new series of sculpture, takes off and embellishes upon Flowered Thorns, 2020-21. With Flowered Thorns, O'Arwisters exaggerates sharp ceramic shards to align with the biblical reference of Adam and Eve, the symbol of original sin derived from sexual pleasure. Bitten continues with soft and sharp elements as he laces implements of punishment and threat throughout the sculpture: black zip ties, rope and clamps. O'Arwisters recontextualizes the danger as an erotic entanglement of sexual fantasy and play, placing the sculpture on a new metaphoric plane.
Ramekon O'Arwisters is the 2021 recipient of the McLaughlin Foundation Award for The Project Space at Headlands Center for the Arts, Artist-in-Residence program and a Pollock-Krasner Foundation Grant for 2020/21. Past artist-in-residence programs include the de Young Museum Artist in Residence, the Djerassi Resident Artists Program, Recology San Francisco Artist in Residence Program and the Vermont Studio Center. Grants and Awards include Artadia: The Fund for Art and Dialogue, NY; the San Francisco Foundation; the San Francisco Arts Commission Cultural Equity Initiatives Program; Black Artists Fund, Sacramento; and the Eureka Fellowship awarded by the Fleishhacker Foundation in San Francisco. Upcoming museum exhibitions include the San Francisco Museum of Craft and Design, FIGHT AND FLIGHT: CRAFTING A BAY AREA LIFE; American Museum of Ceramic Art (AMOCA), Making in Between: Gender Identities in Clay (MIB:GIC); and San Jose Museum of Quilts & Textiles, Queer Threads. O'Arwisters is the founder of Crochet Jam, a community arts project infused with folk-art traditions that foster a creative culture in cooperative relationships.
The sculptural garments and wearable art from East Coast artist Michael Sylvan Robinson are created as interventions of healing and activism amidst our shifting challenges. "Each garment is constructed from a textile collage layered with imagery that is Queer, and of the wild, but also inspired by the urban settings of my home landscape; hand-stenciled poetic text fragments printed on the clothes name intentions, offer reminders of the fragility of our world, and provoke a call to healing, to action, to remembrance".
The work on view, The Oracle, consist of five dressed, embellished, costumed heads inspired by a recent visit to Pompeii and the artist's research of past civilizations. They consider the new work a metaphoric call of support for community engagement. "My contemporary fiber art intersects fashion and costume, street art and queer activism through an innovative use of textile collage and text-based techniques".
Michael Sylvan Robinson received their M.F.A in Interdisciplinary Arts from Goddard College and a B.A. from Bennington College. Their work has been exhibited nationally and internationally with a 2021 gown commissioned for the Met Gala by Jordan Roth. Sylvan was interviewed on fashion art and activism for the podcast Dressed: The History of Fashion (Episode 239: April, 2022)
Artist Page