Work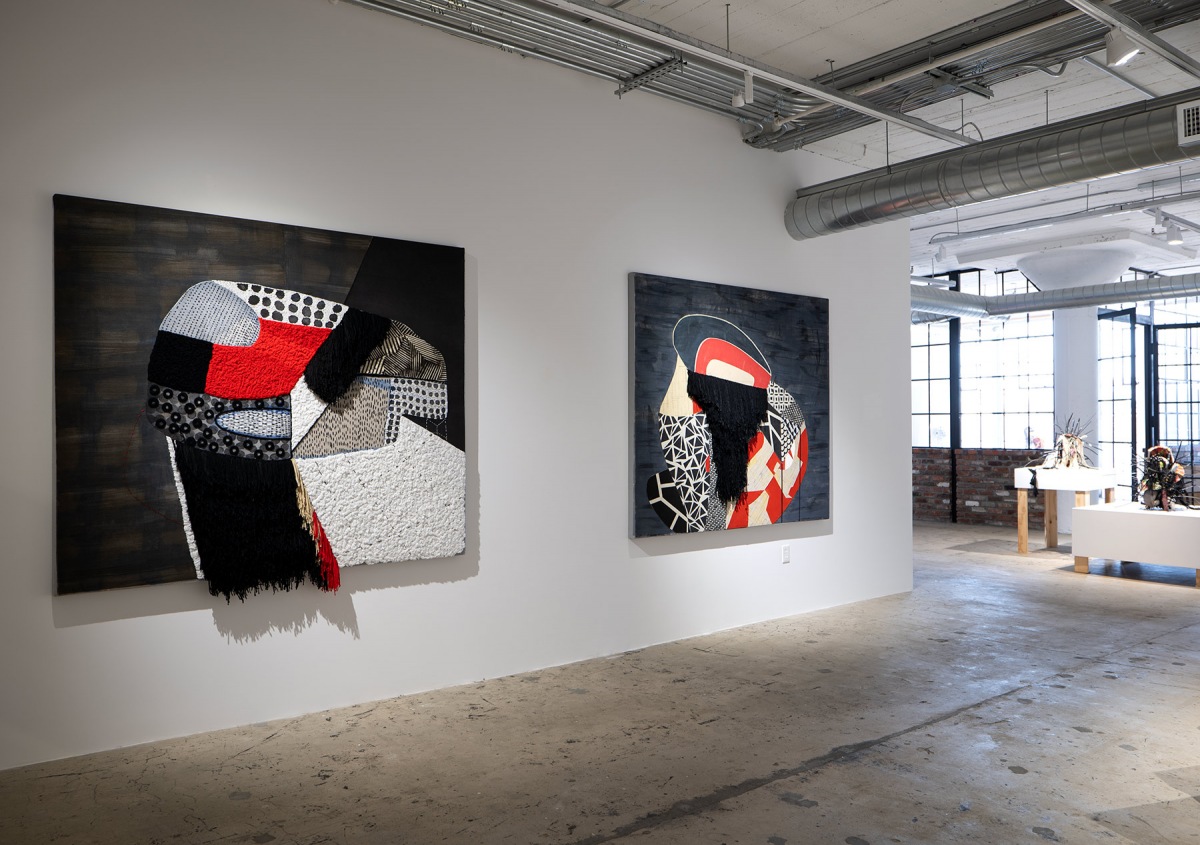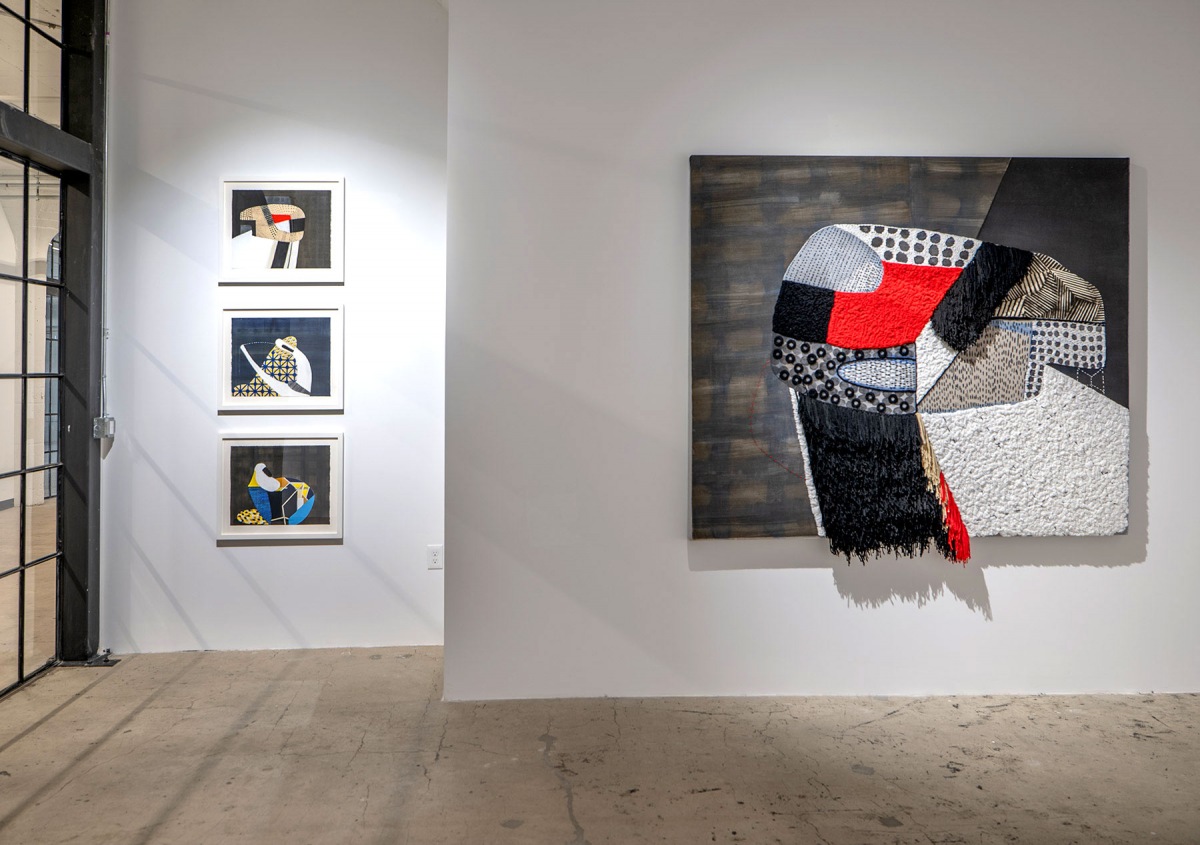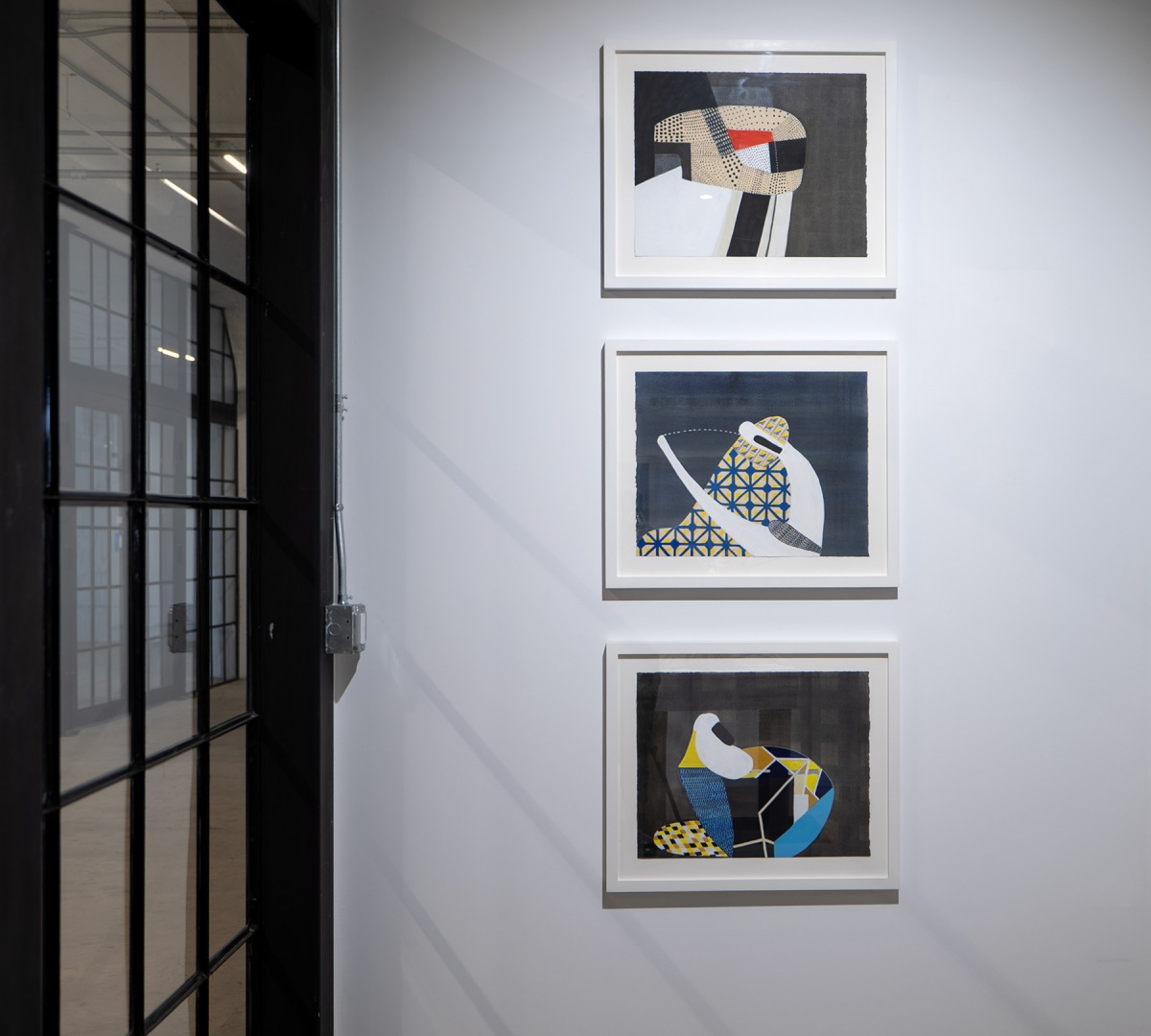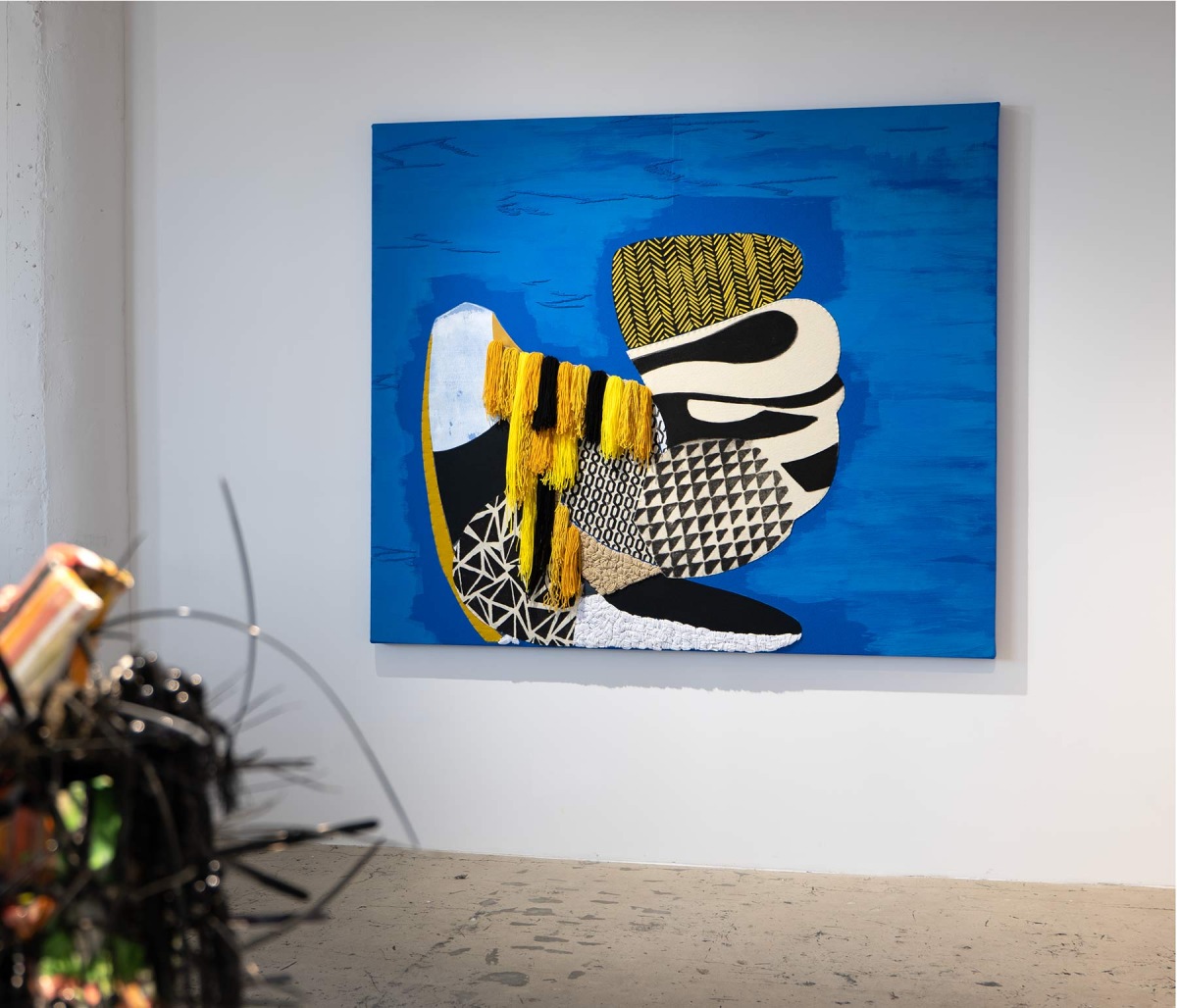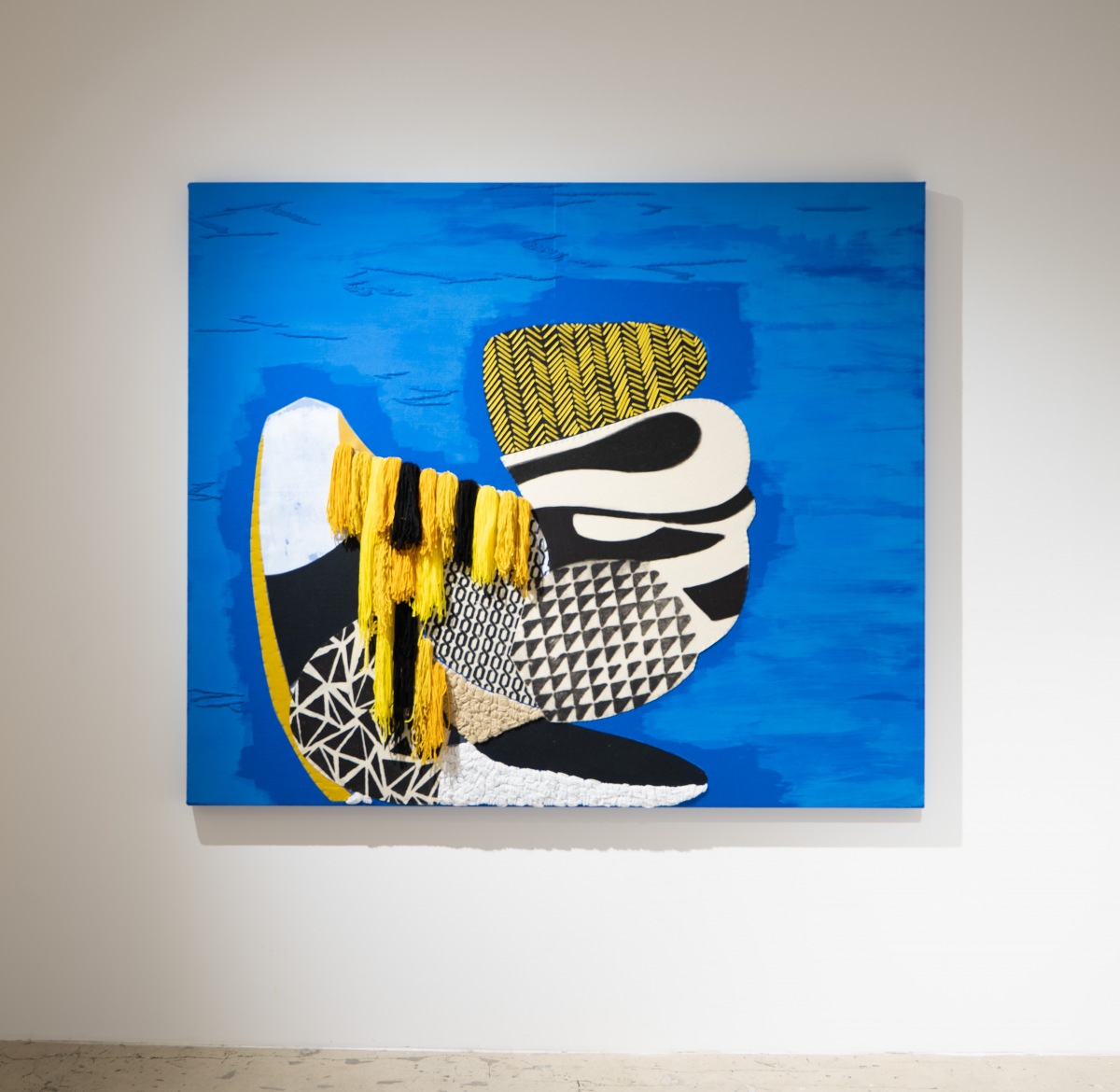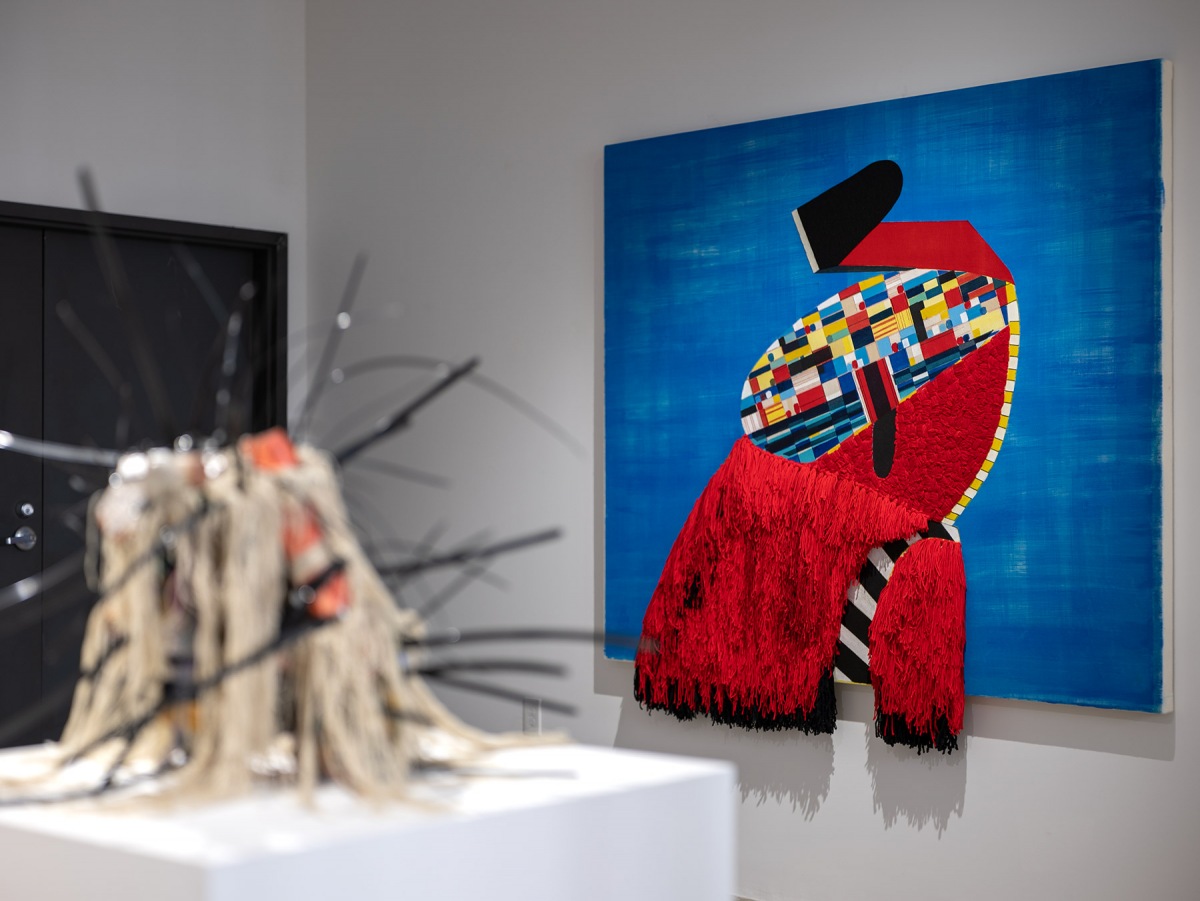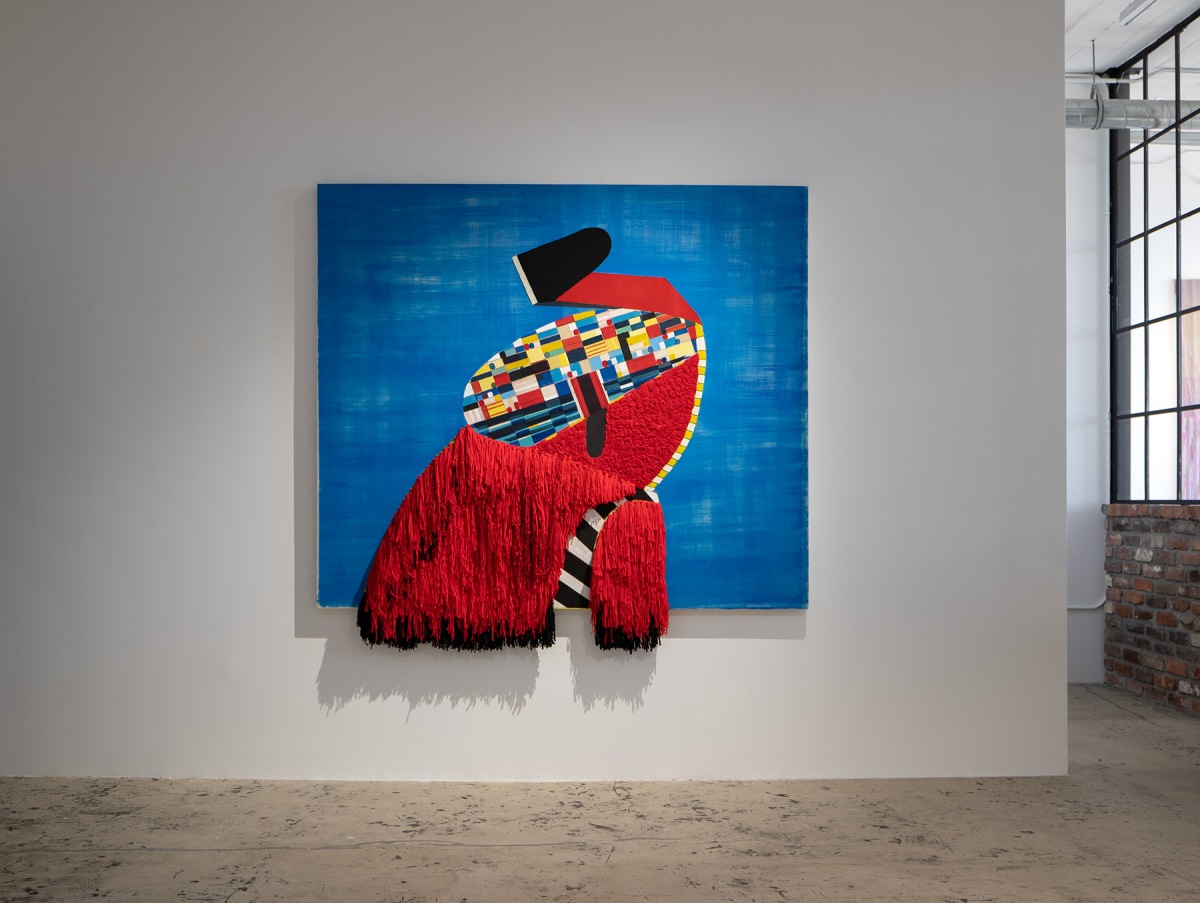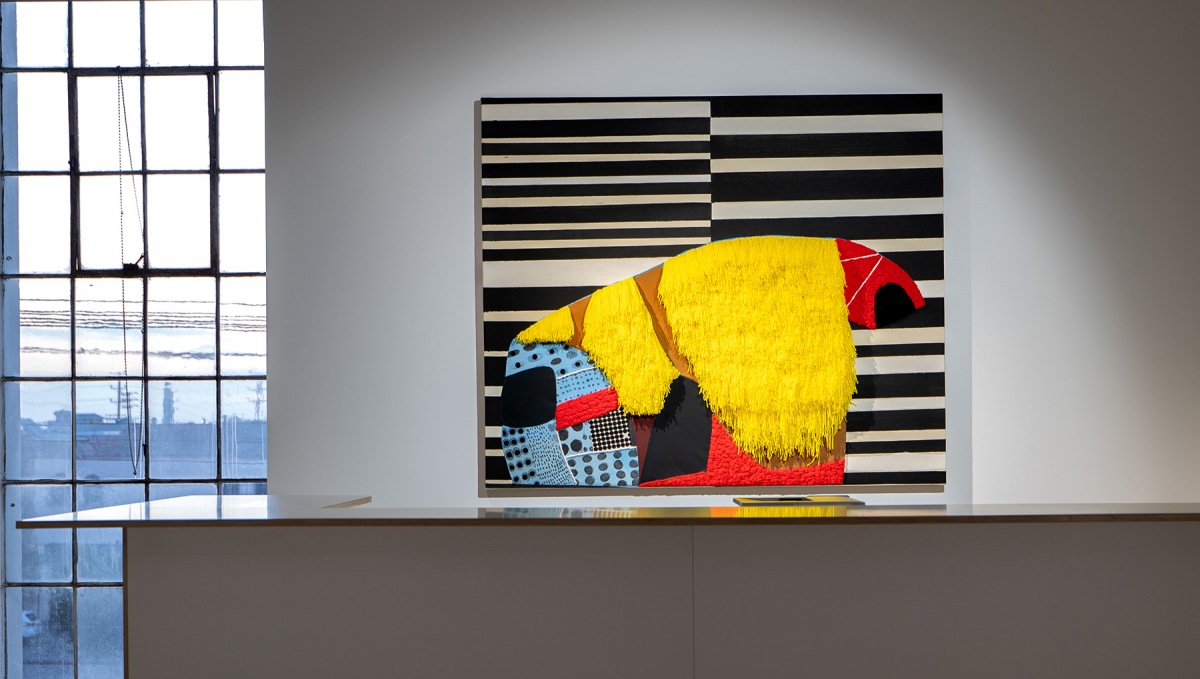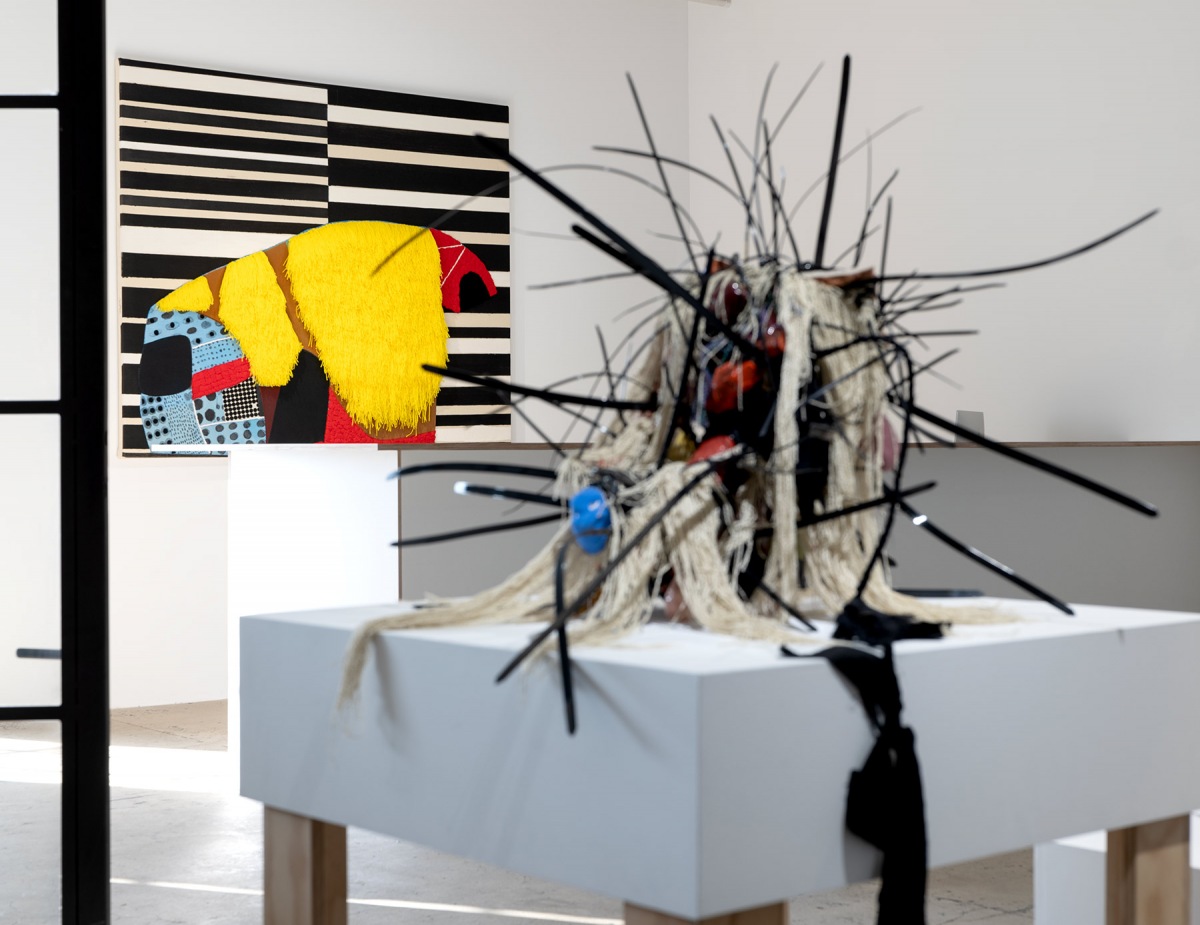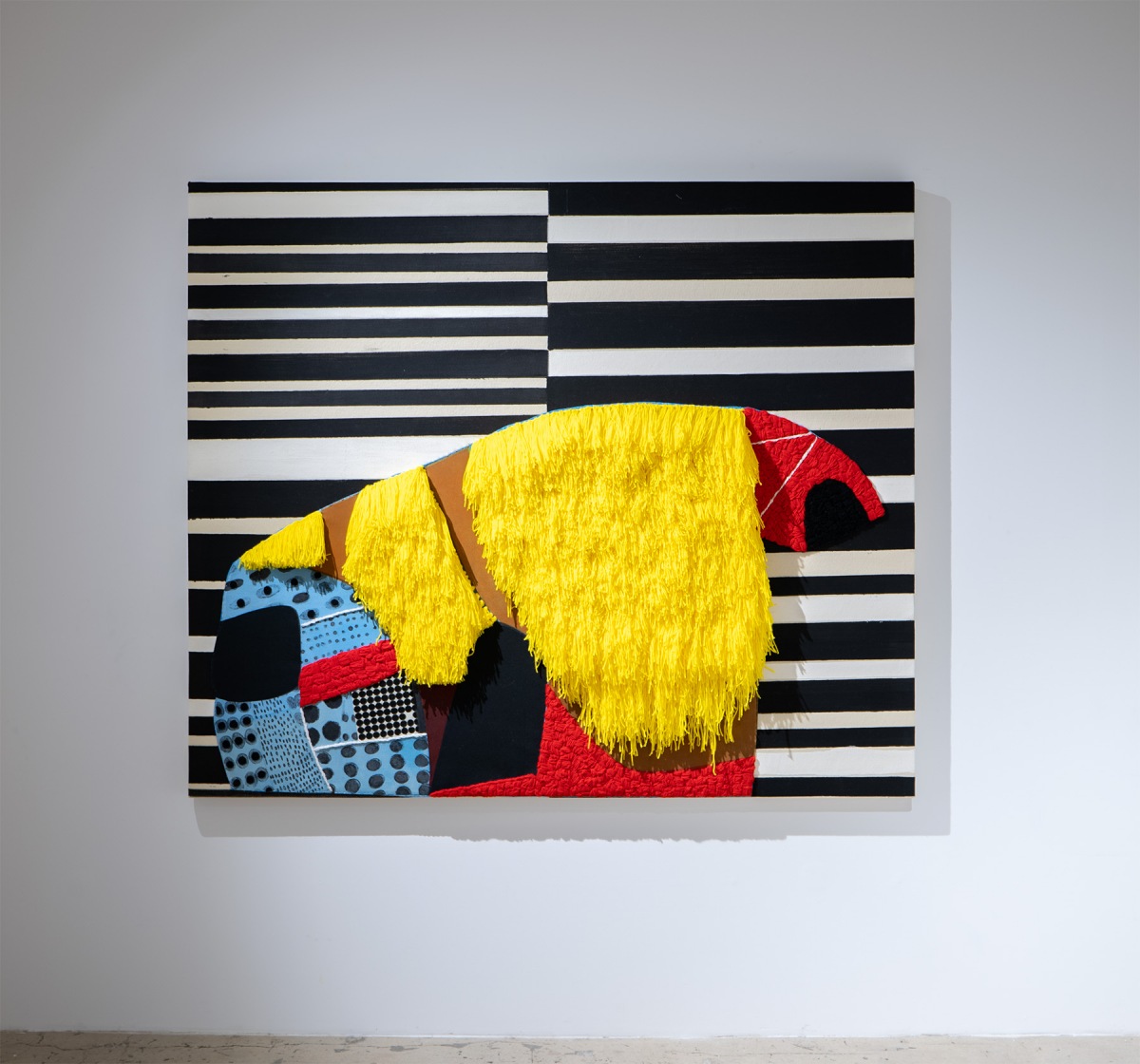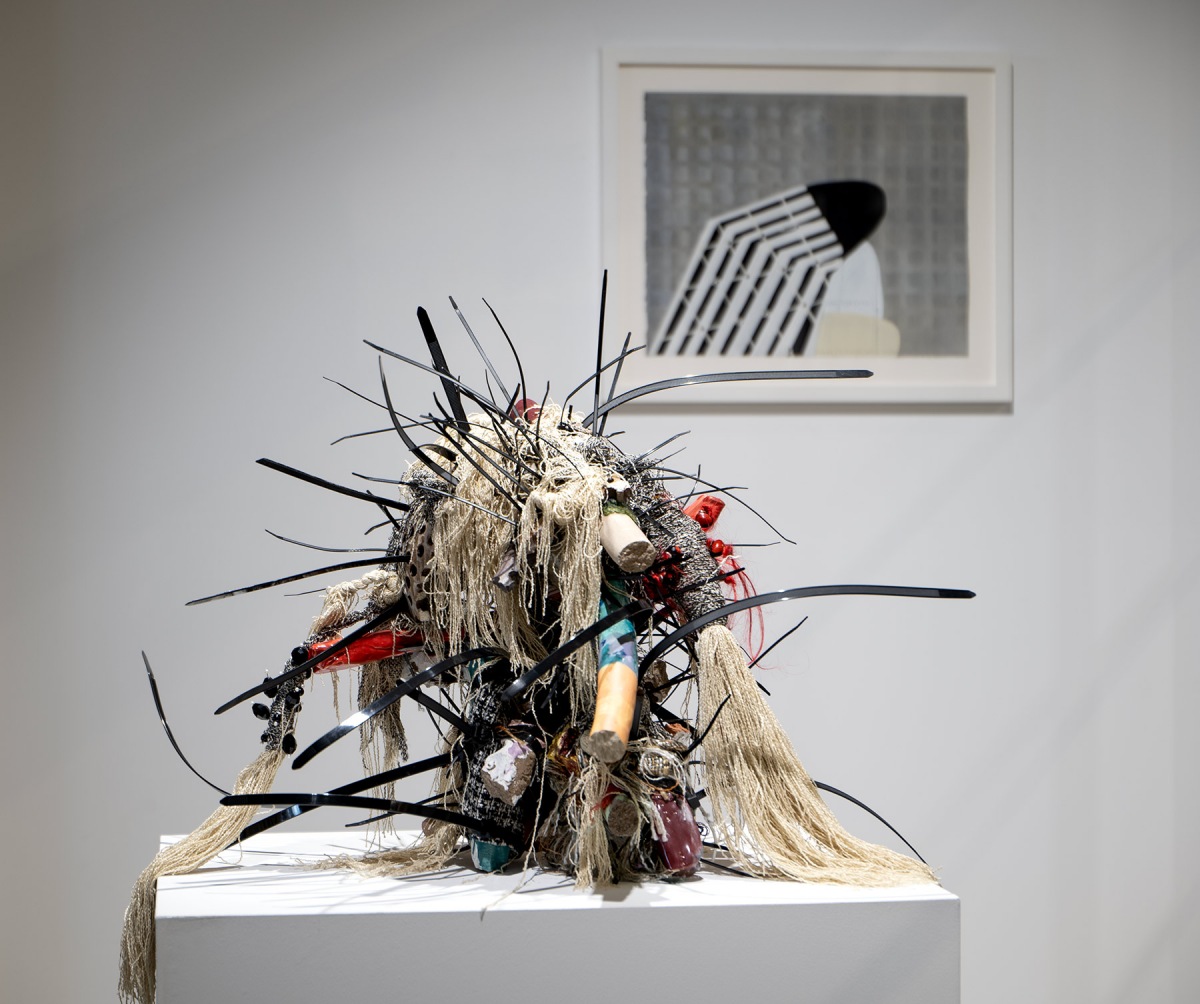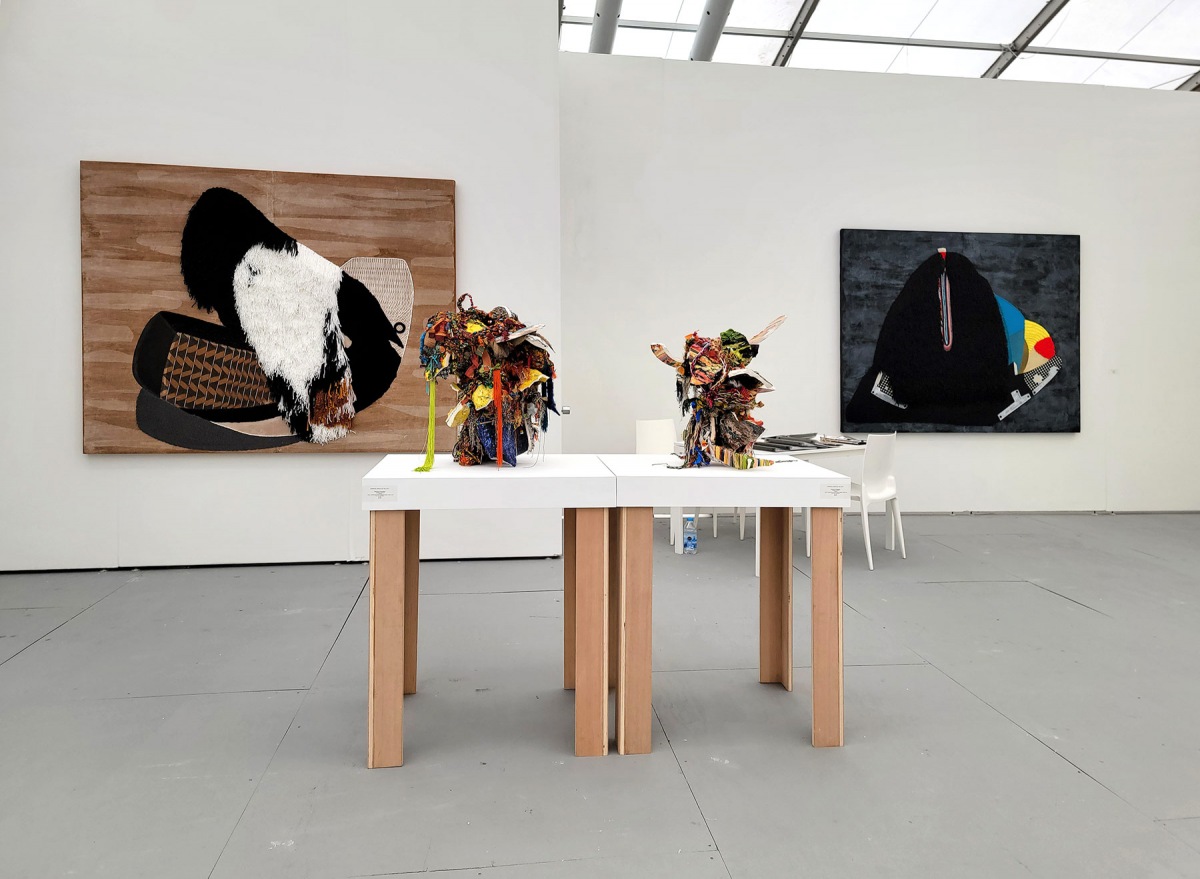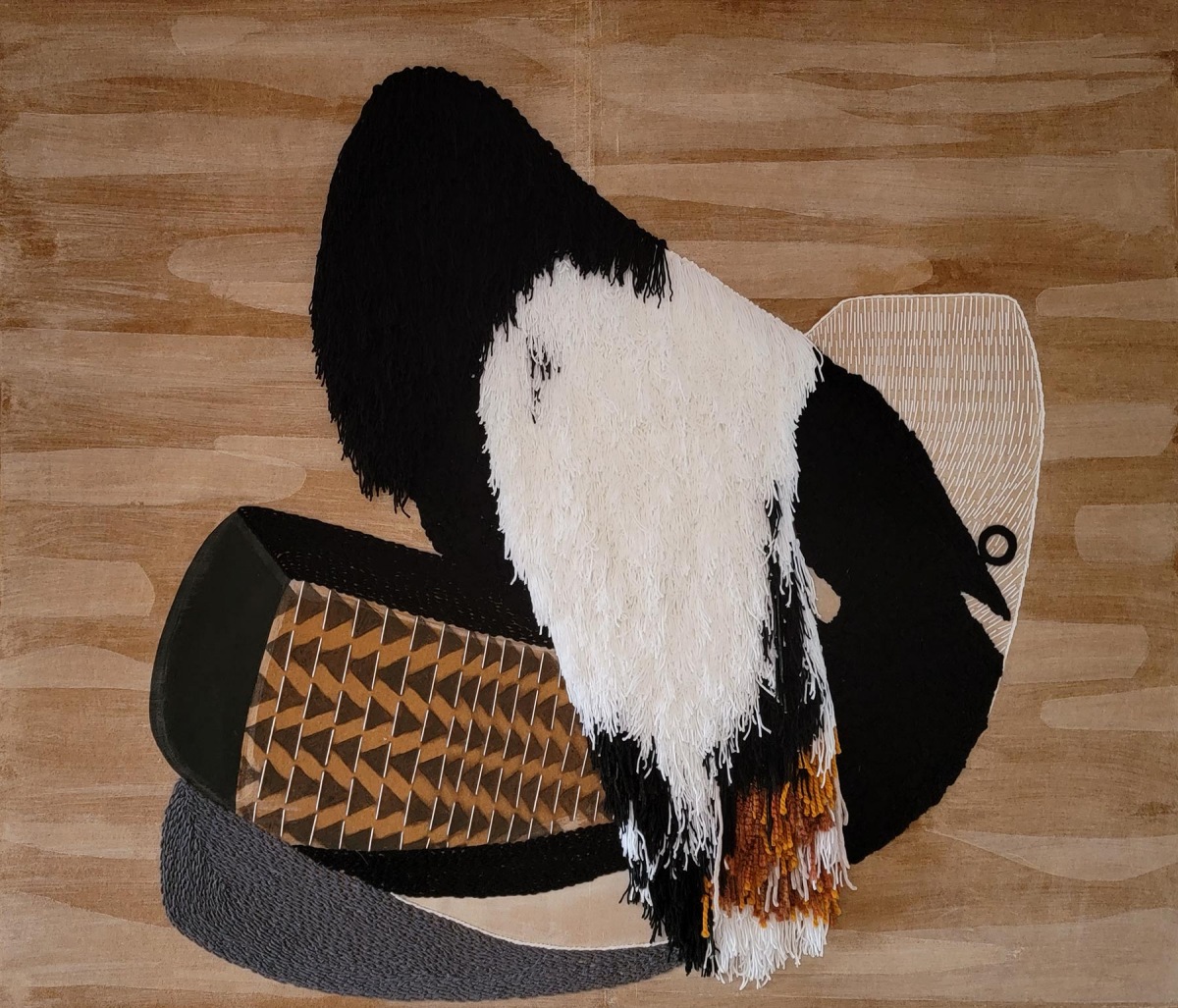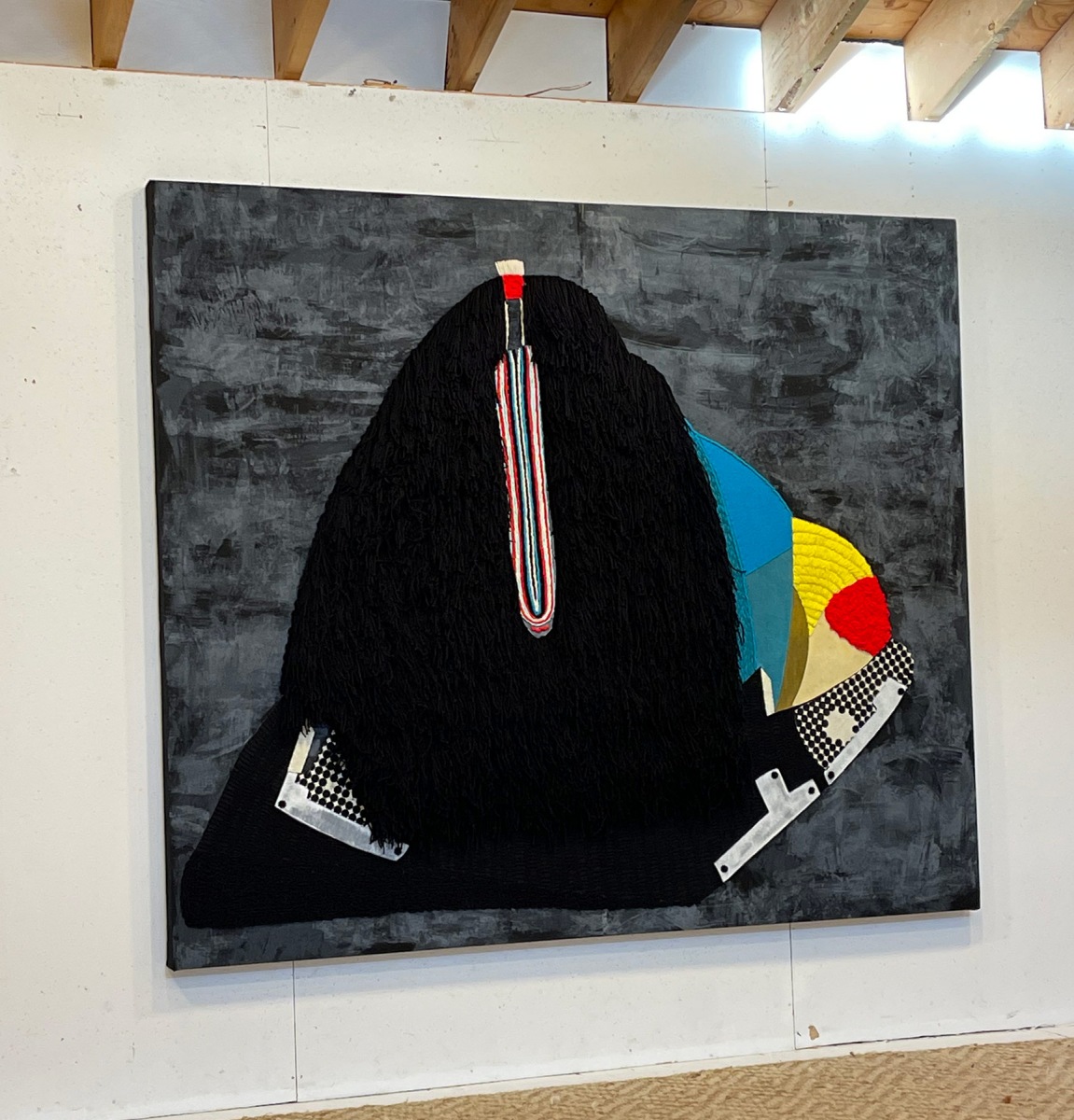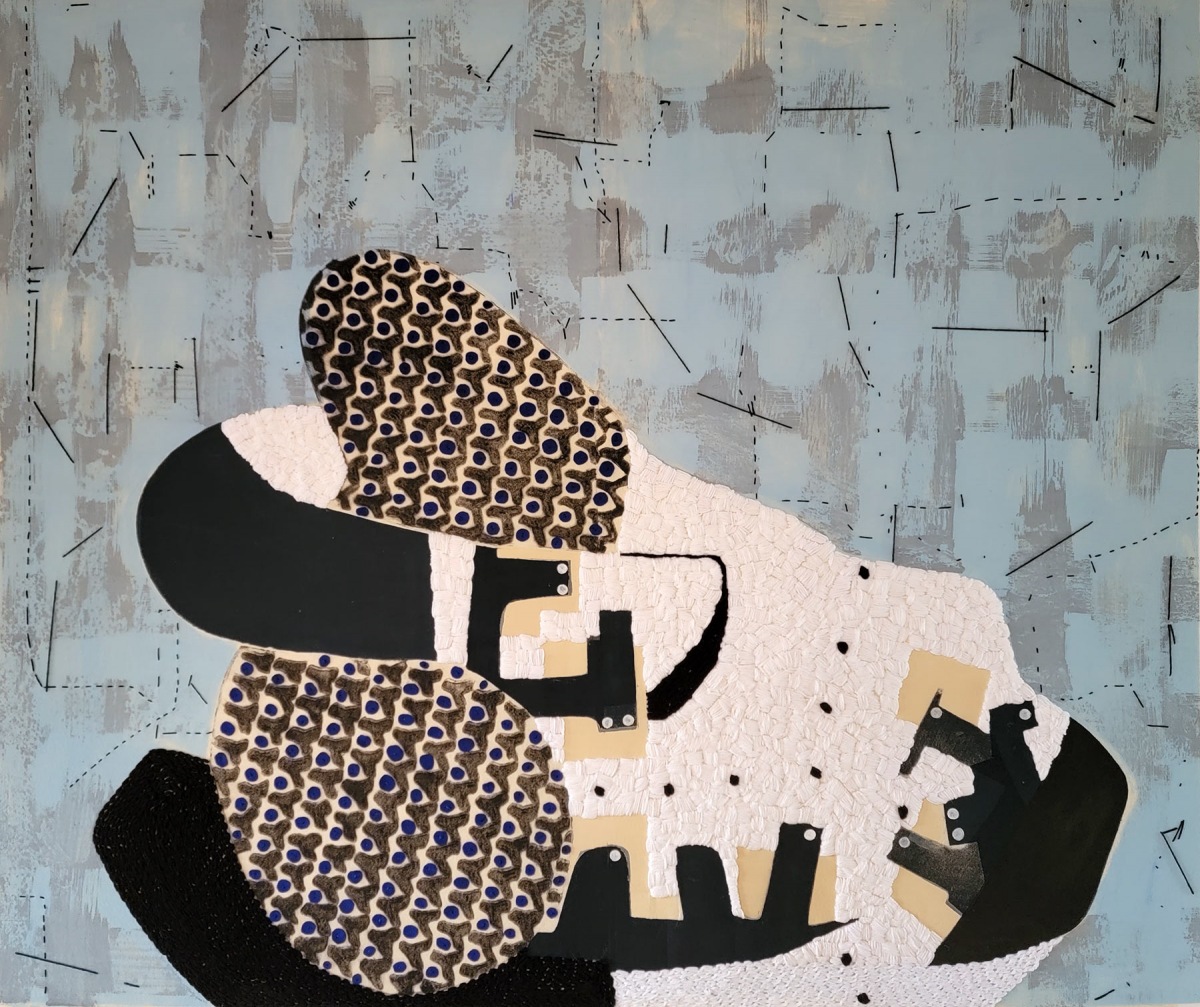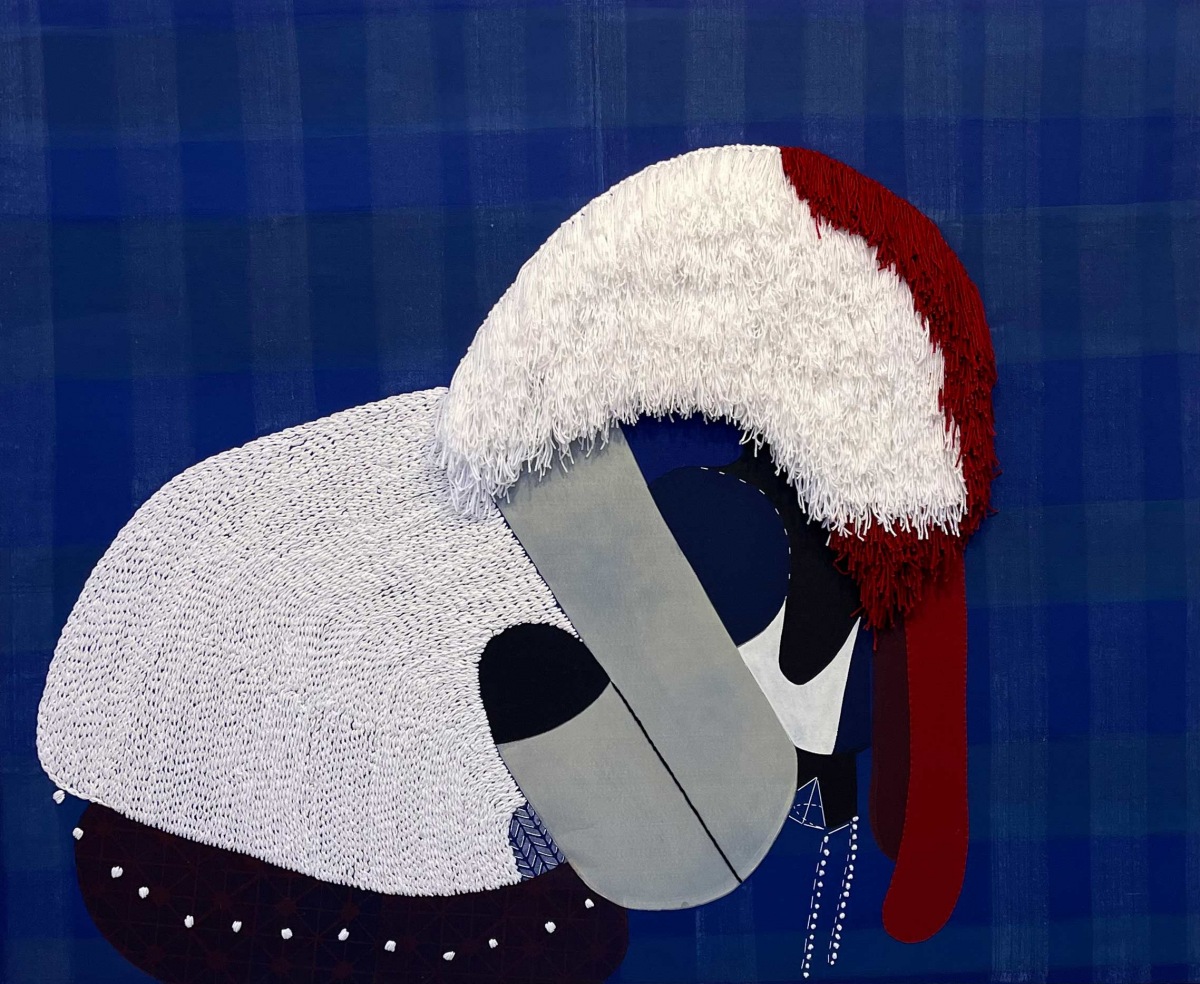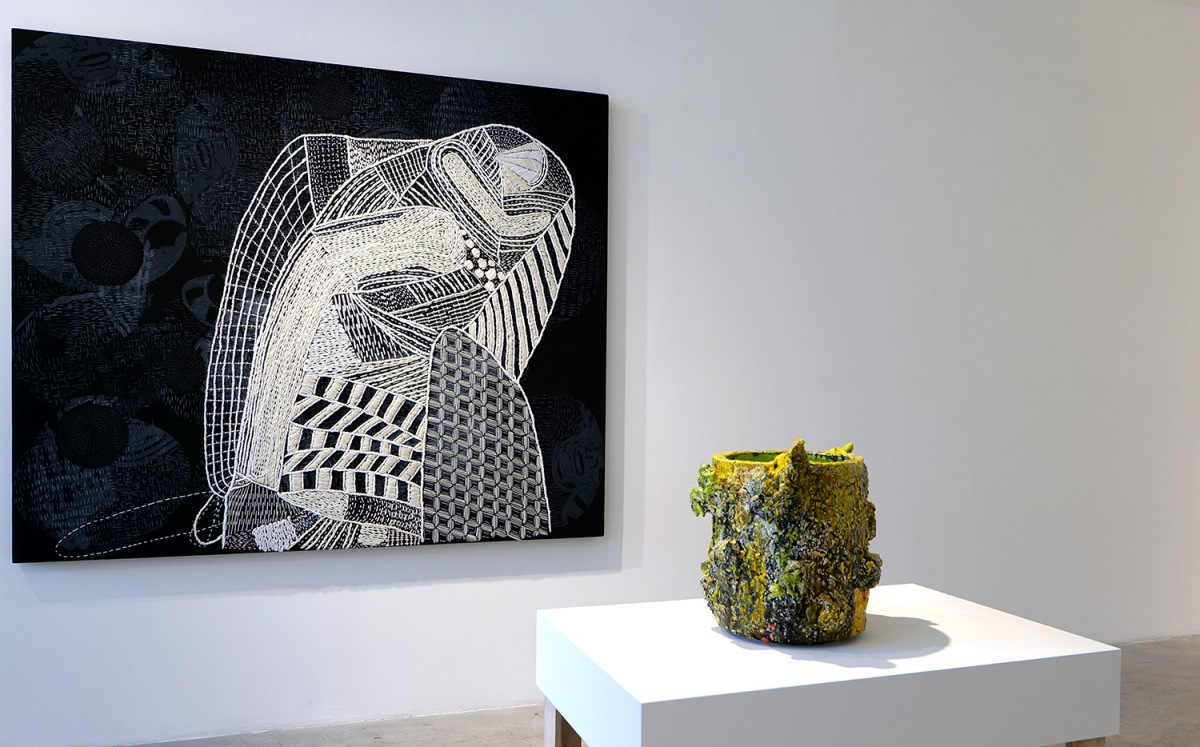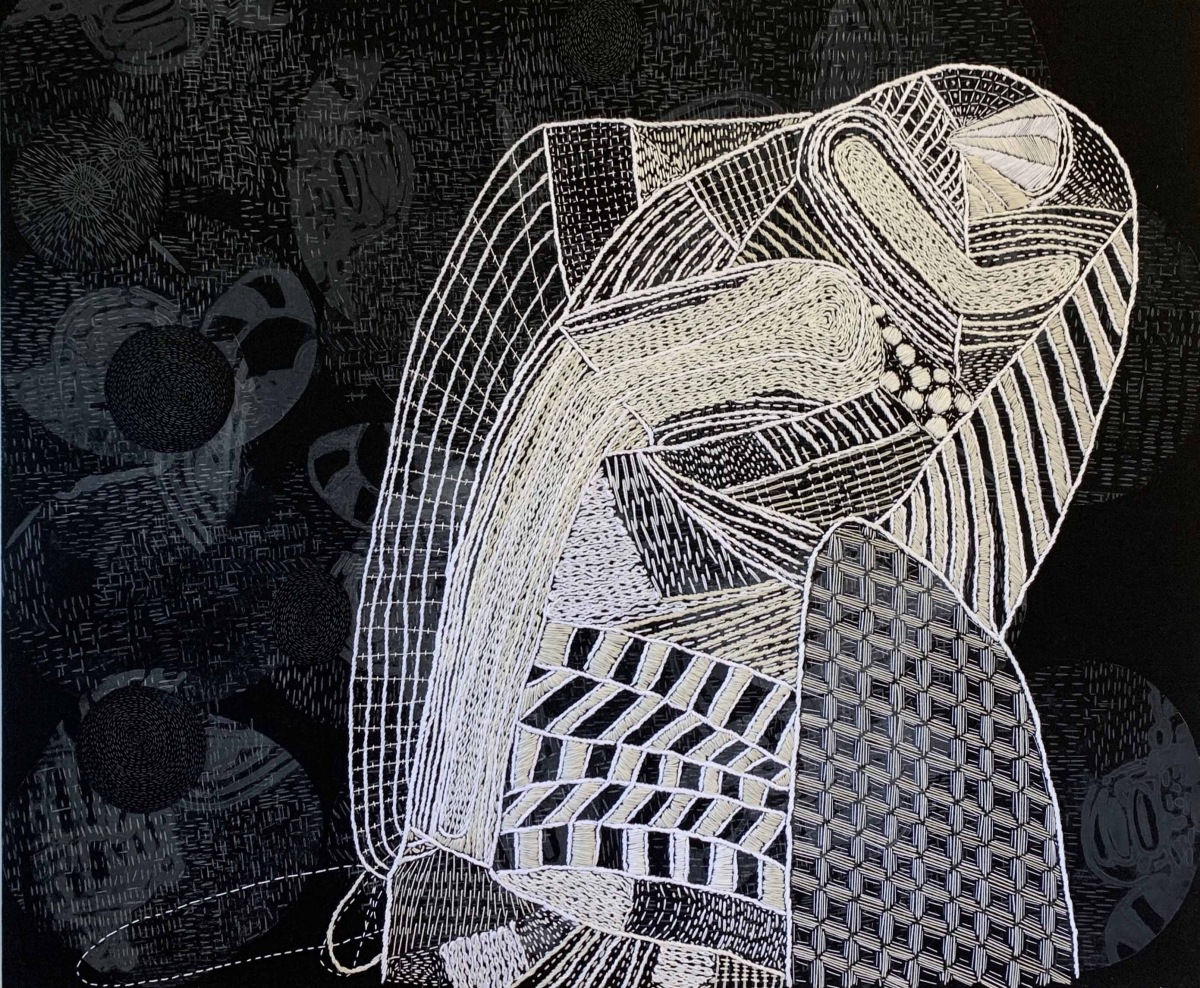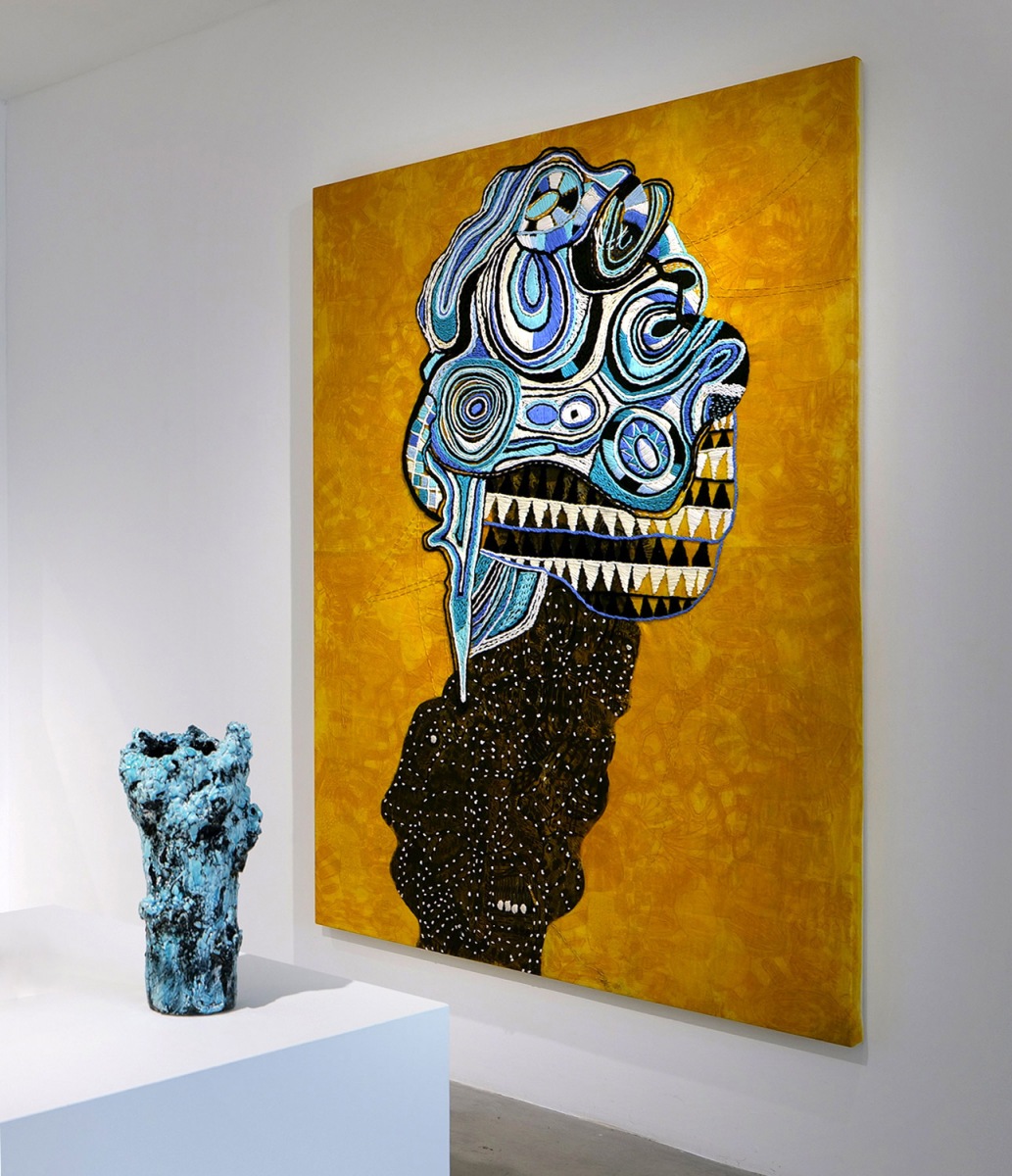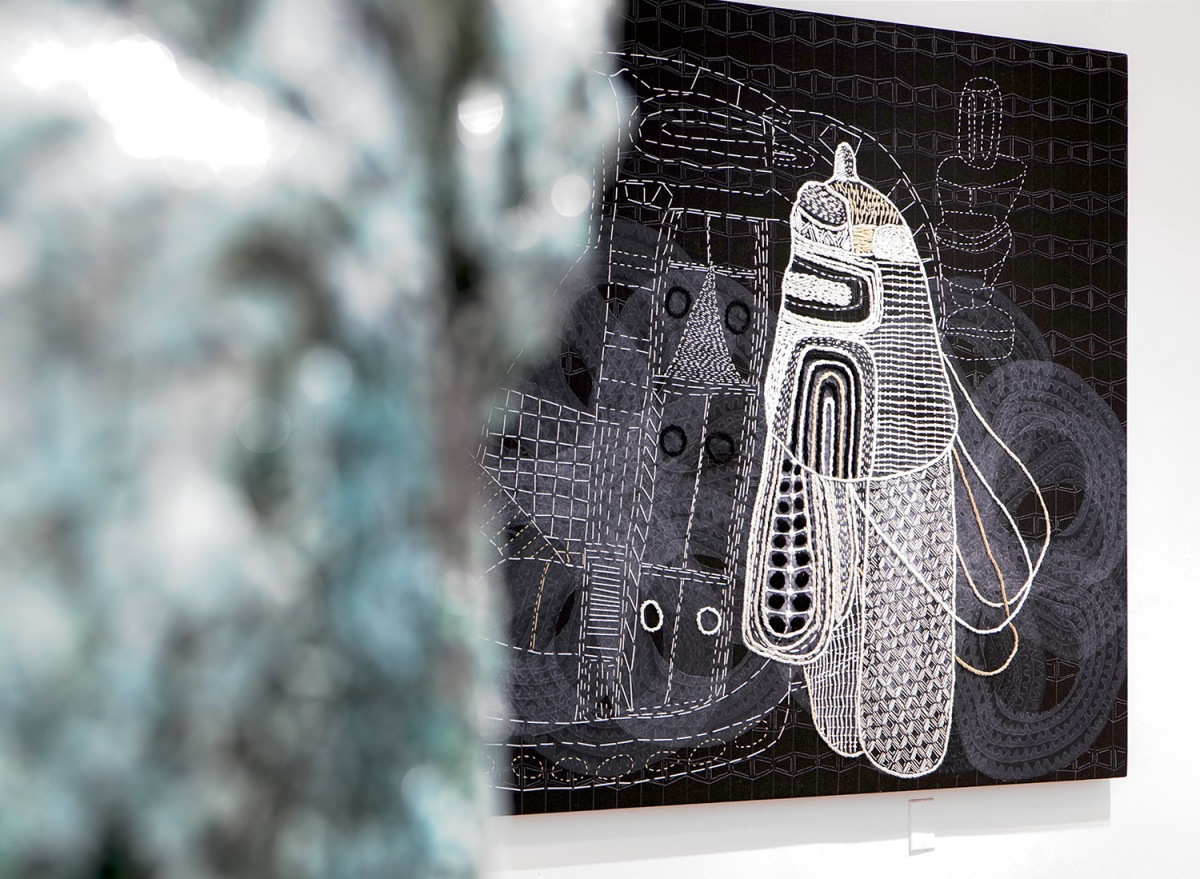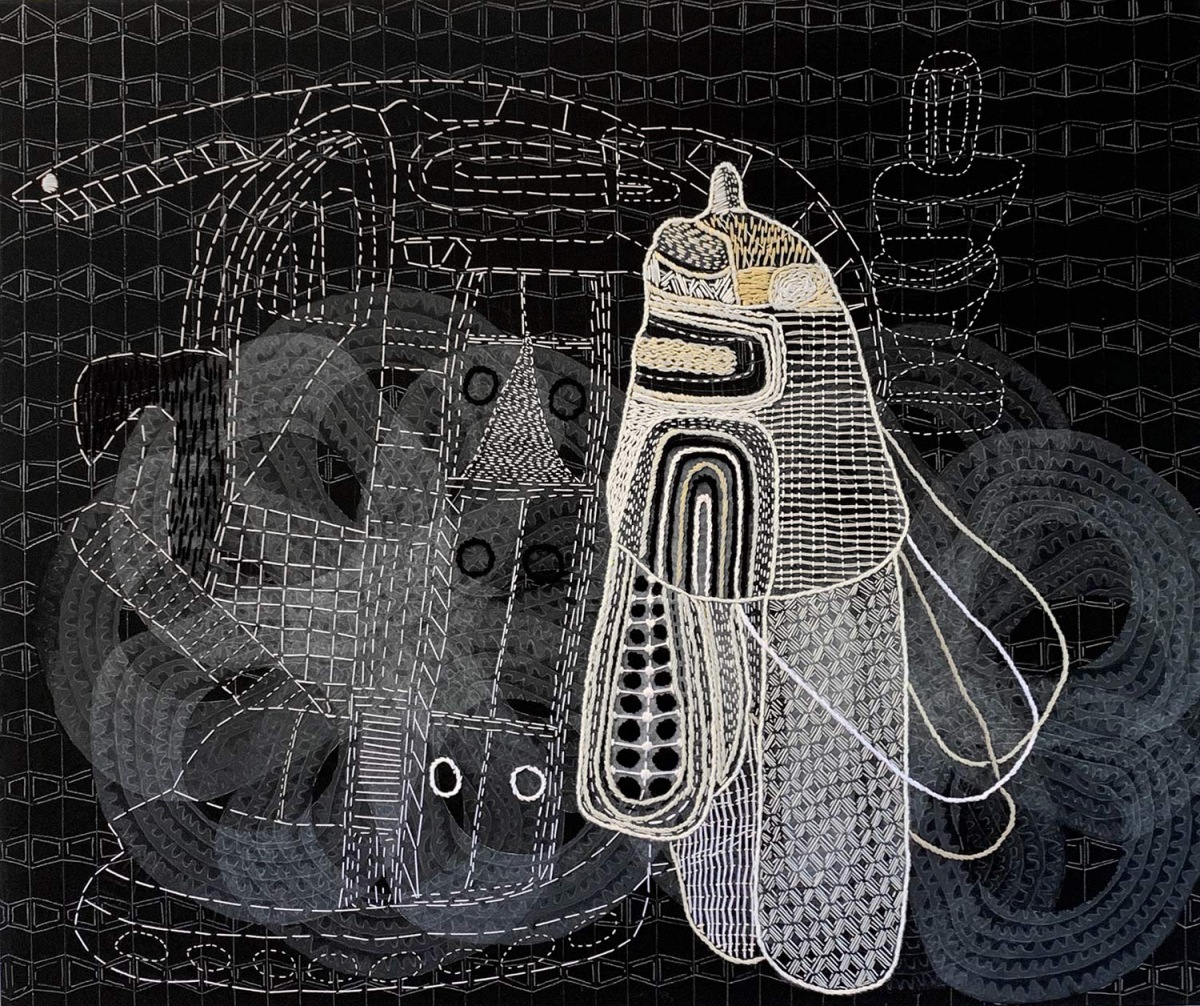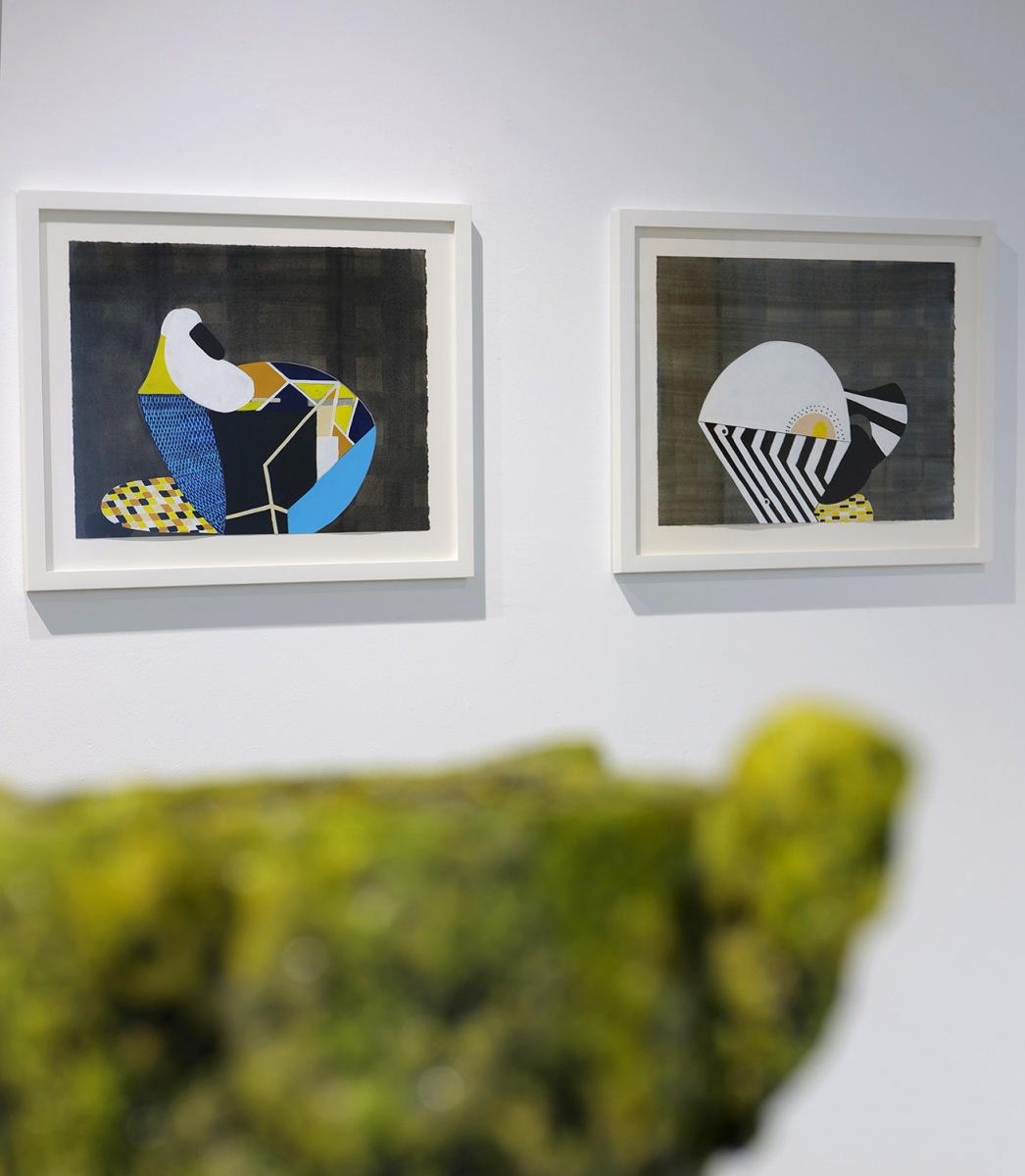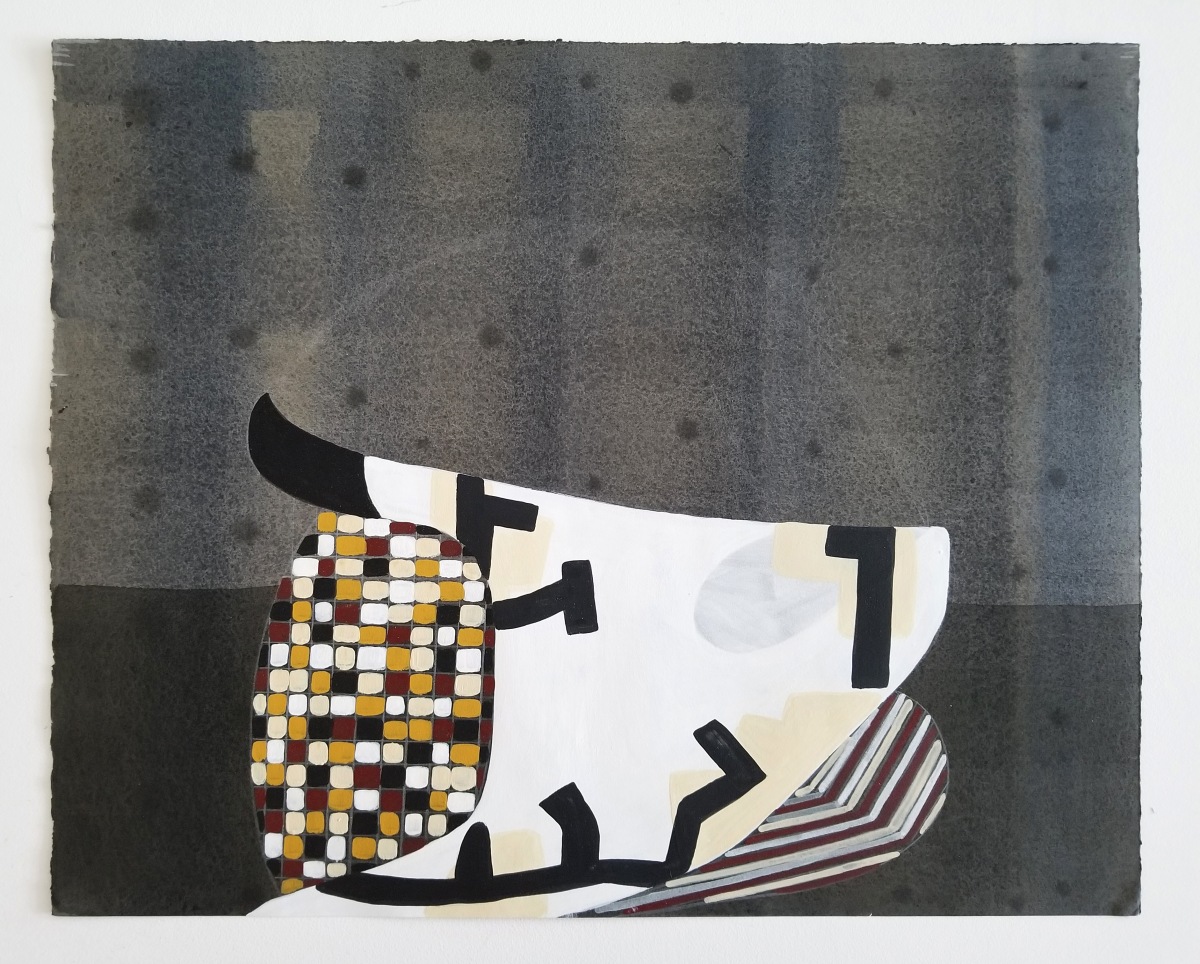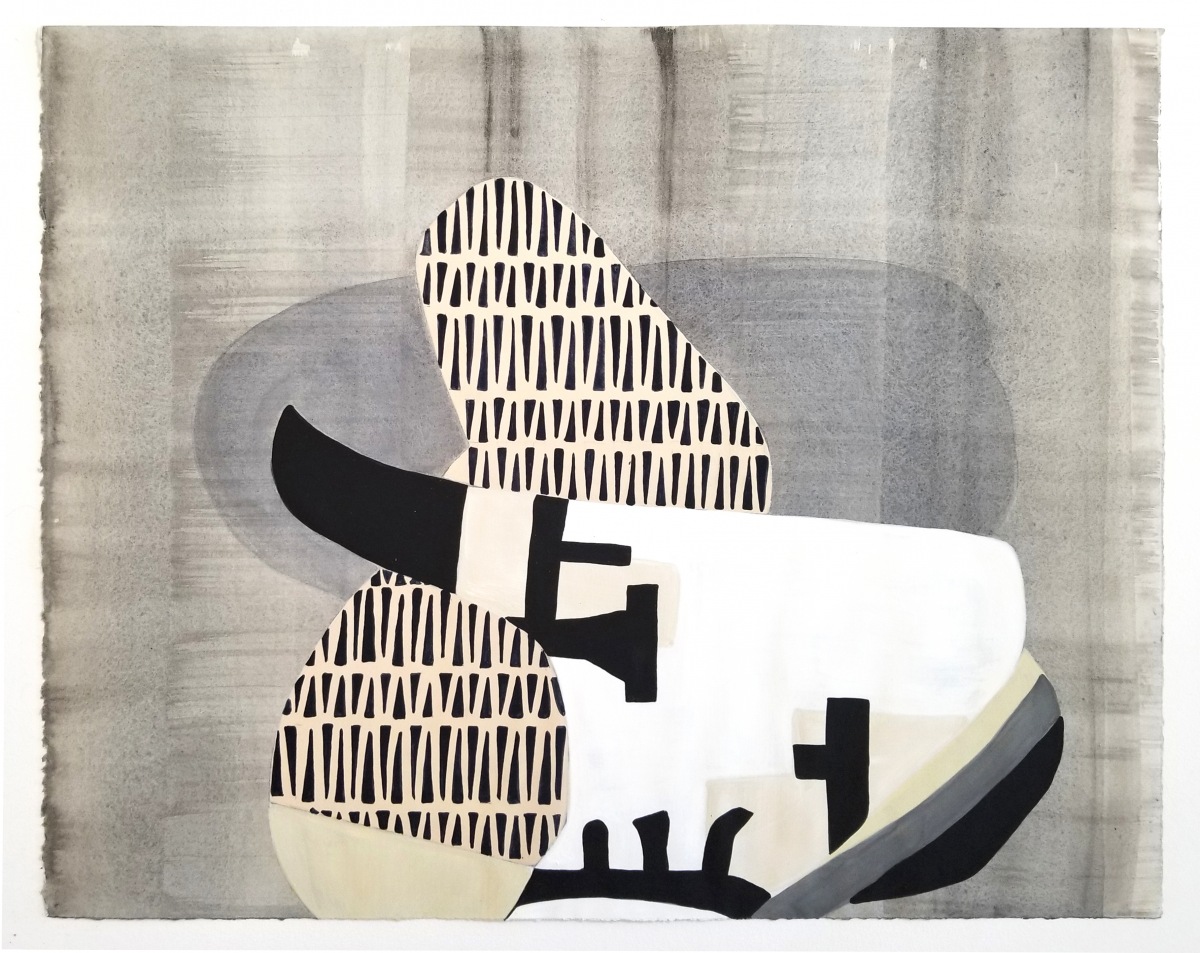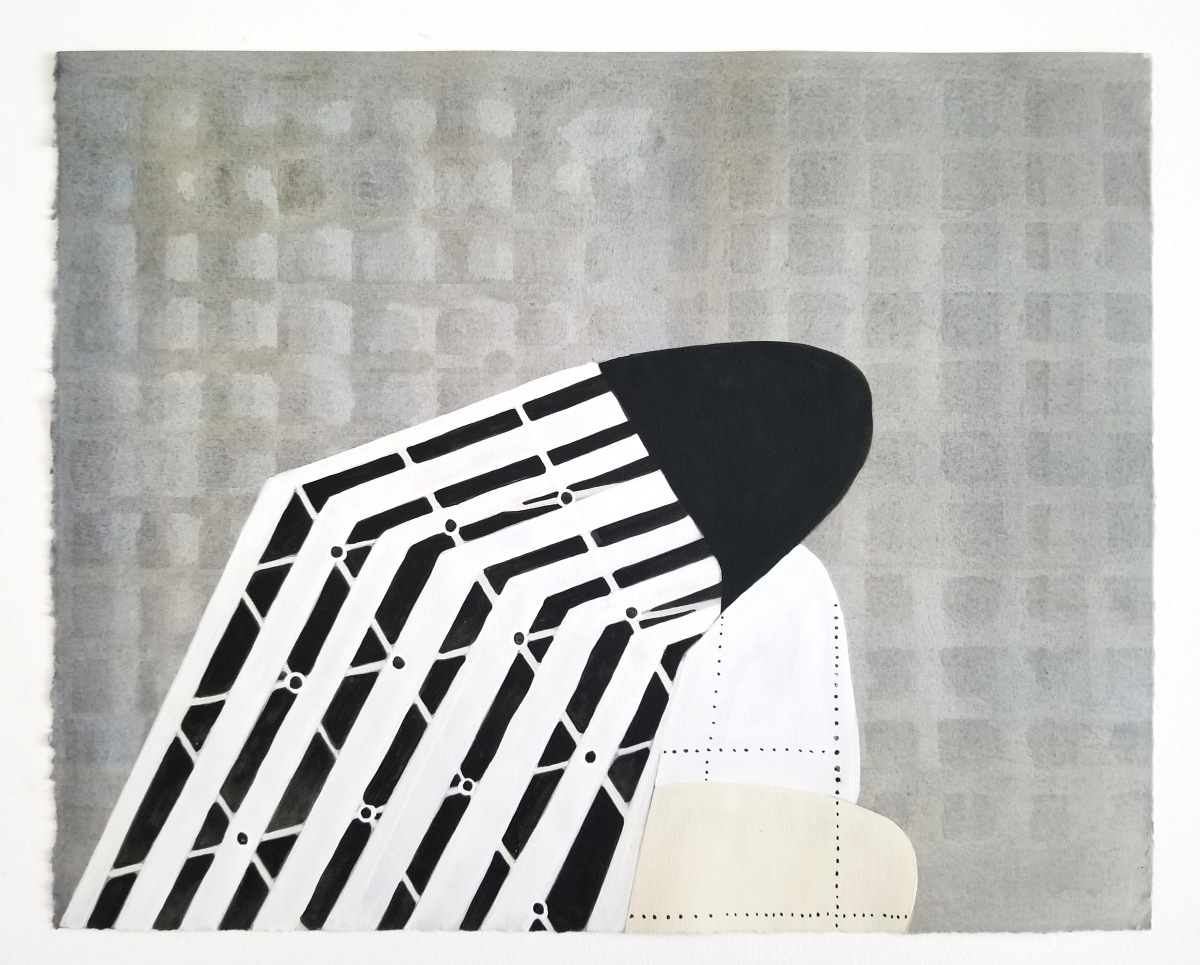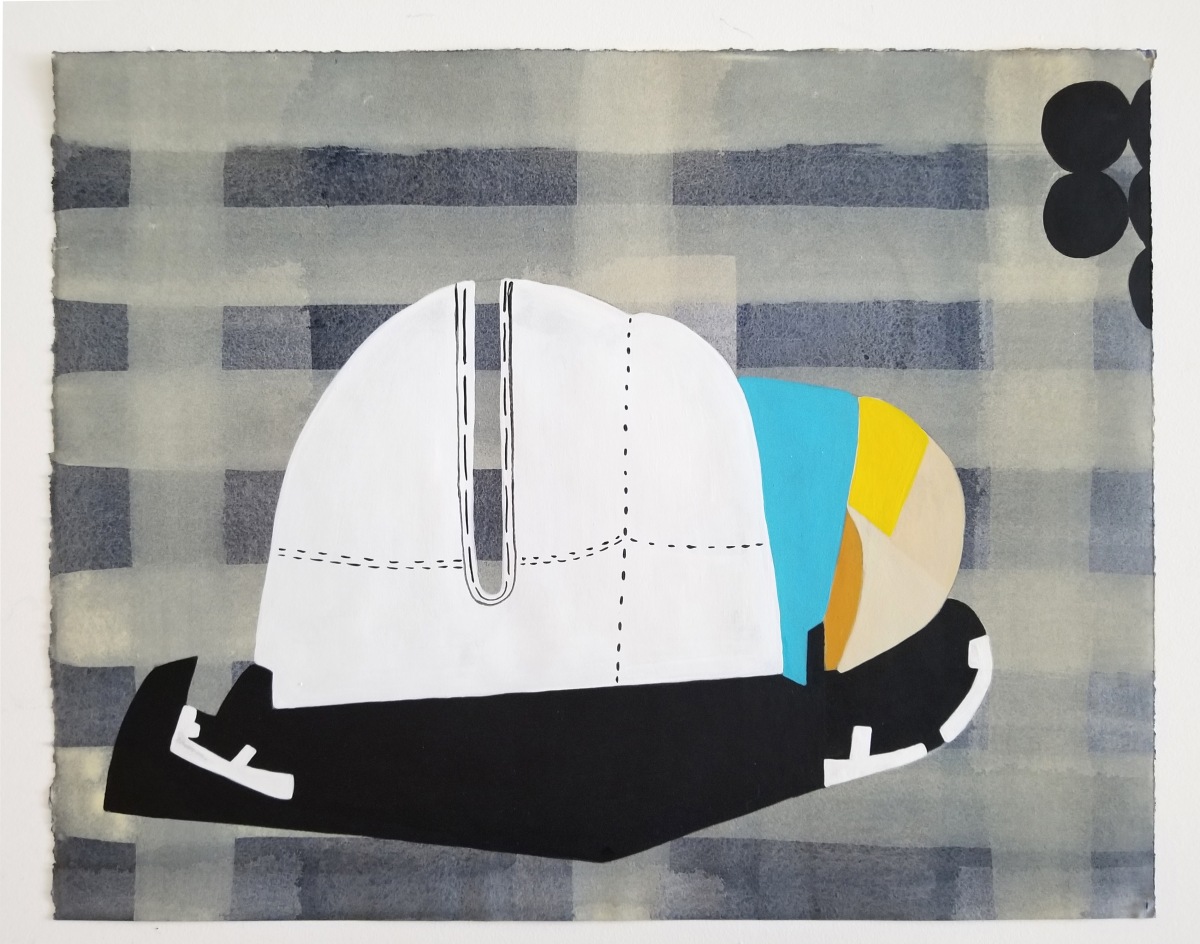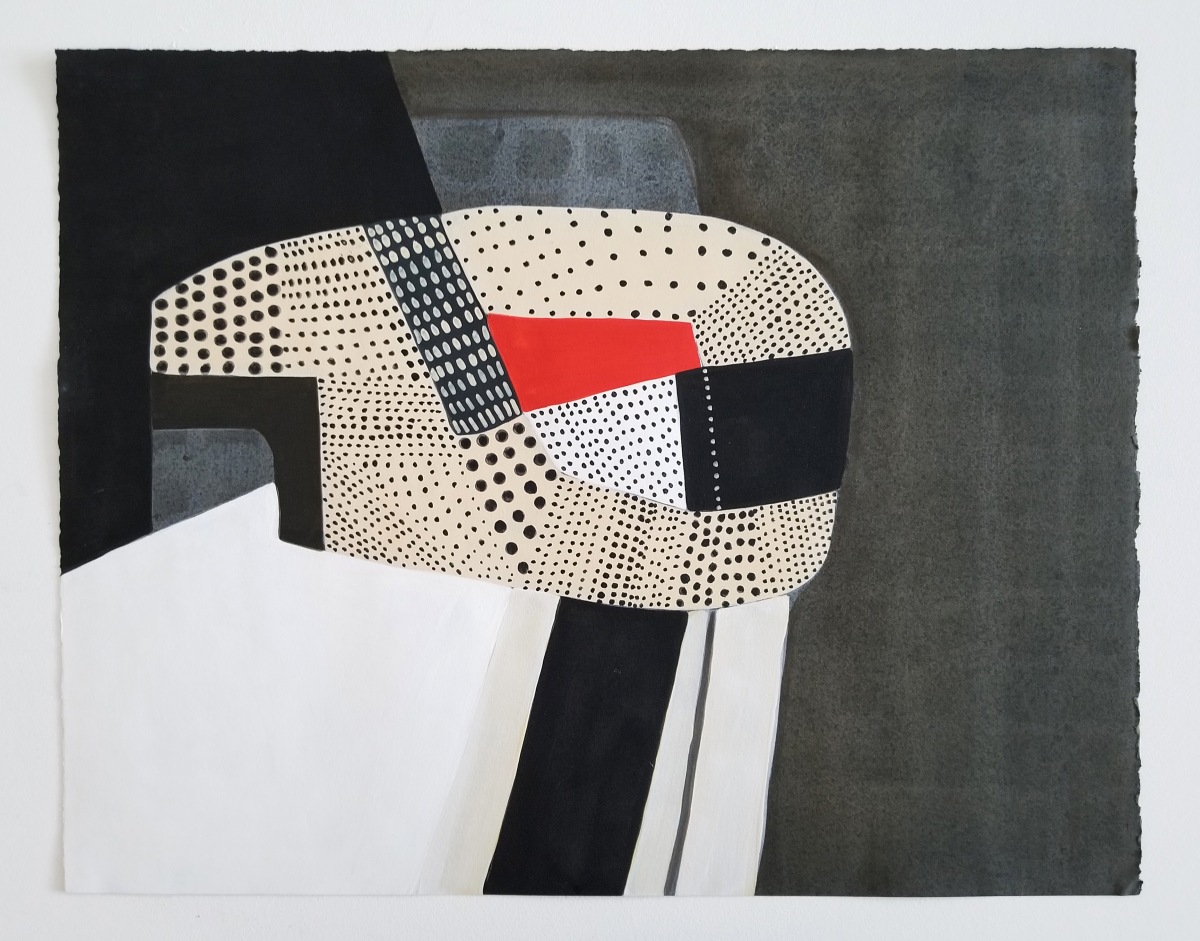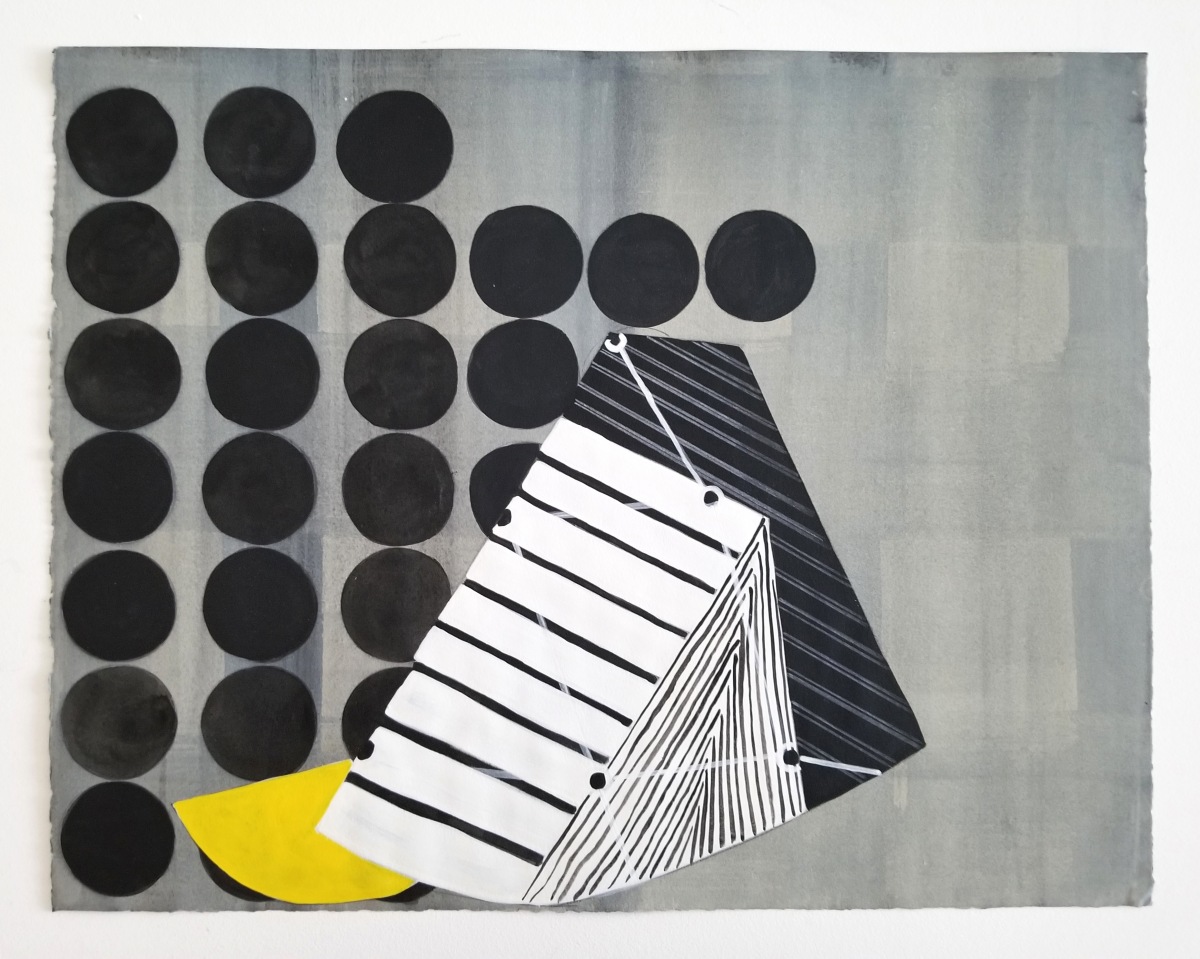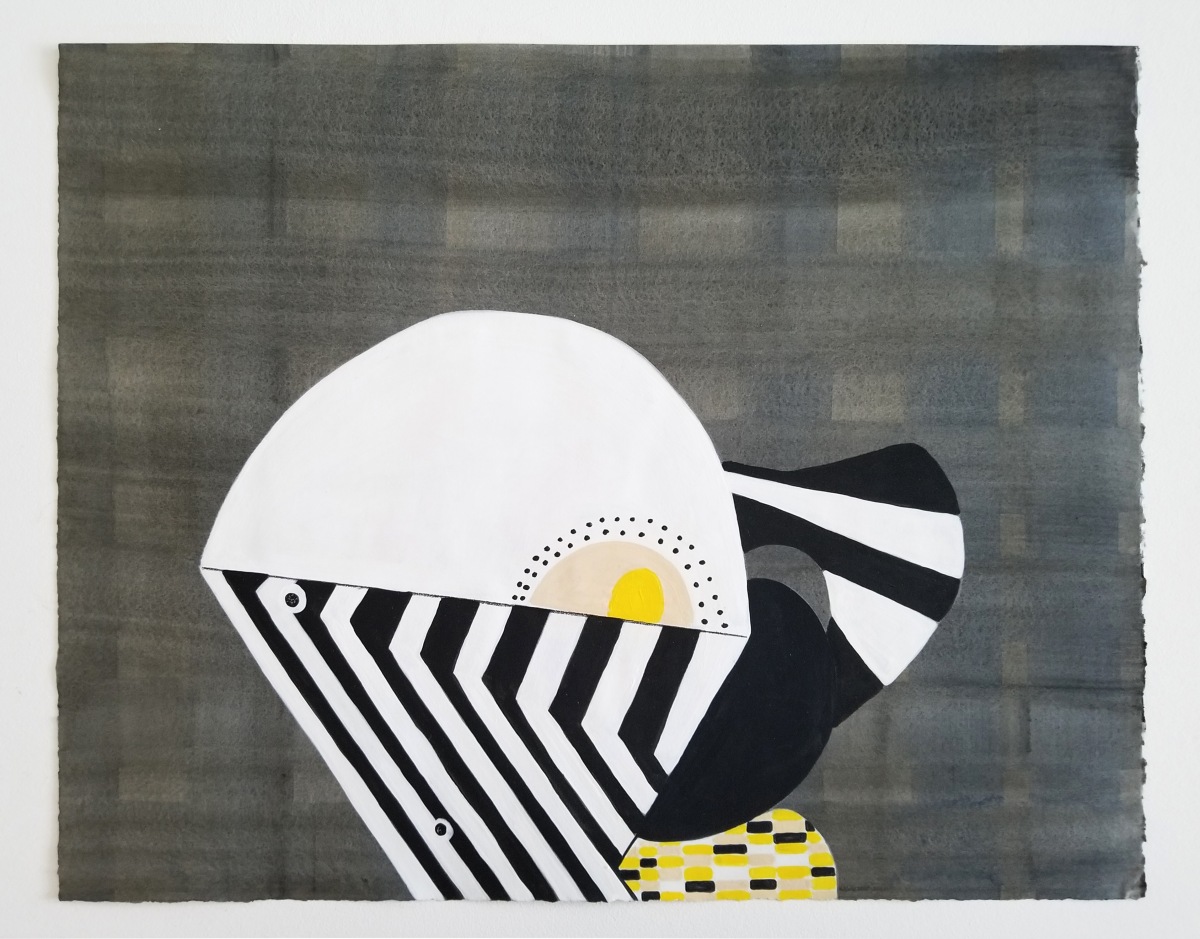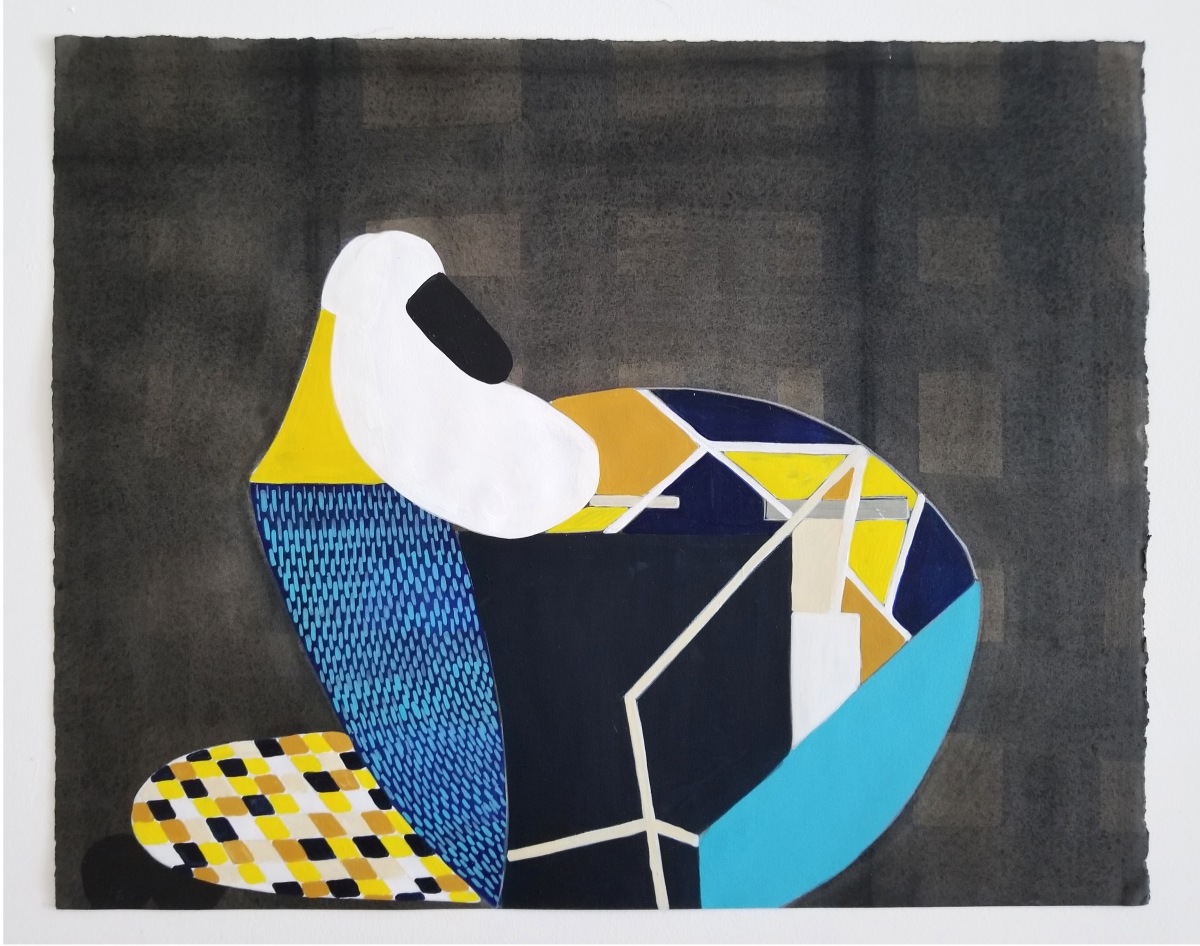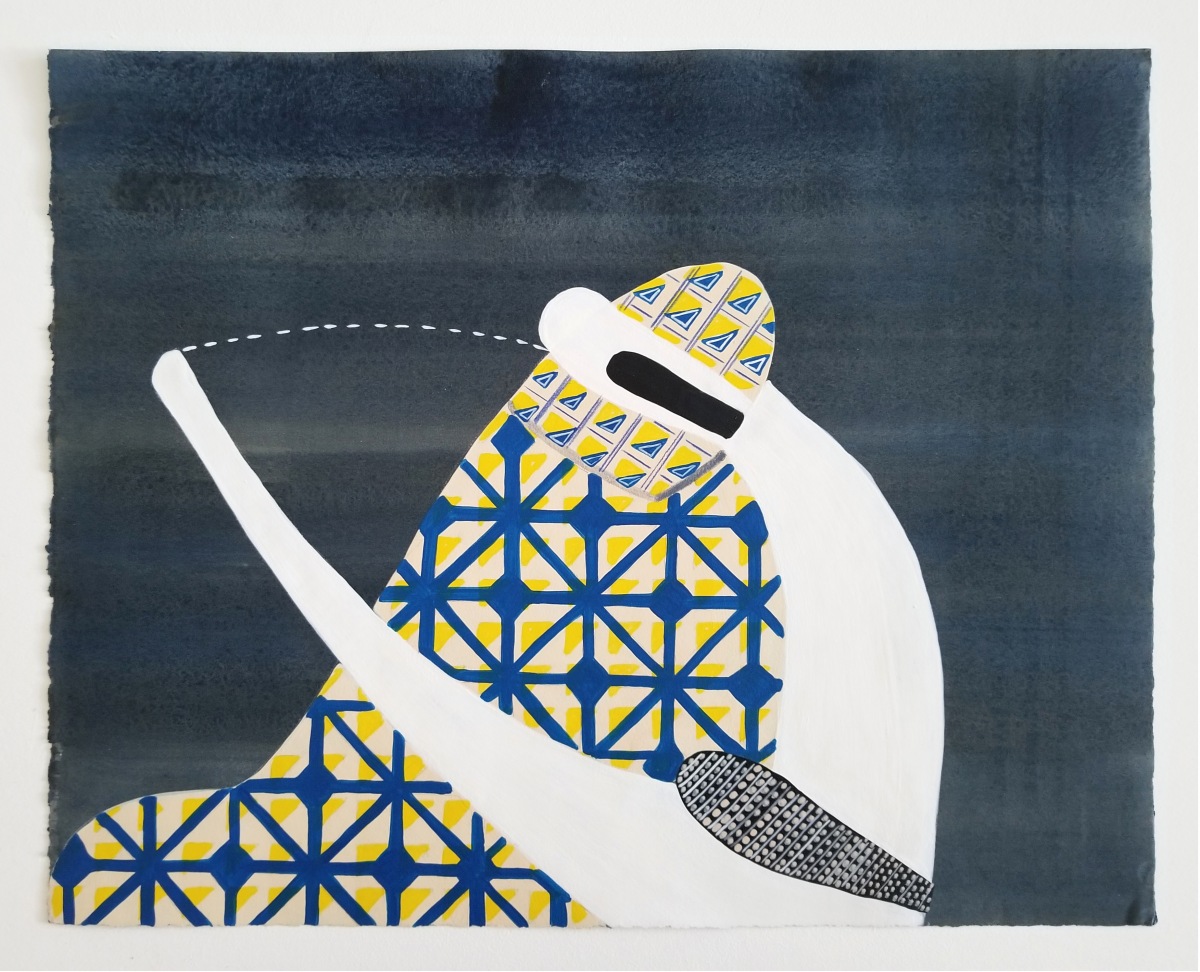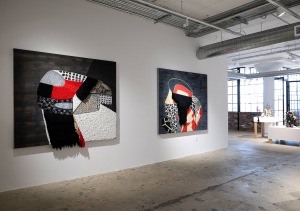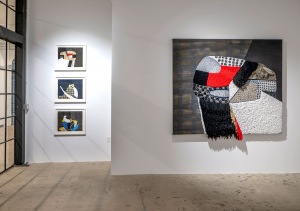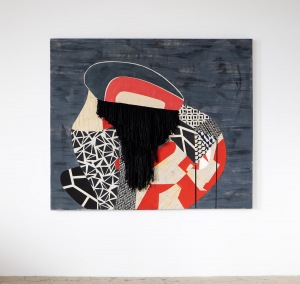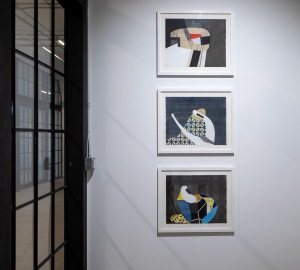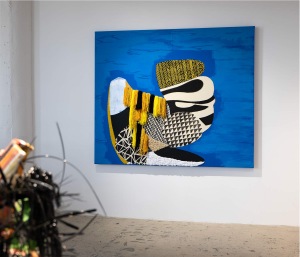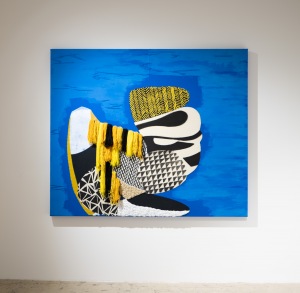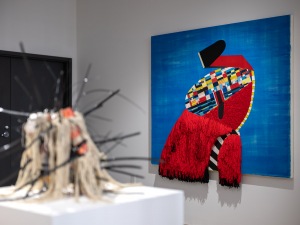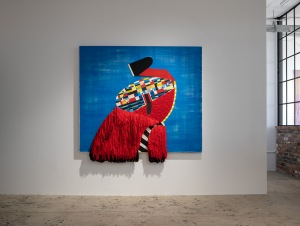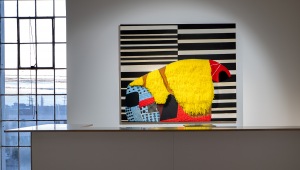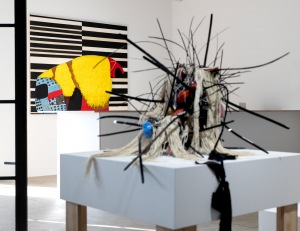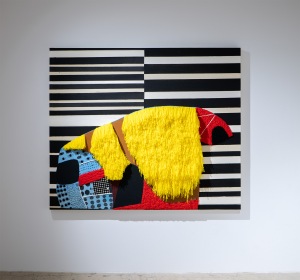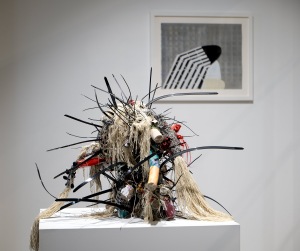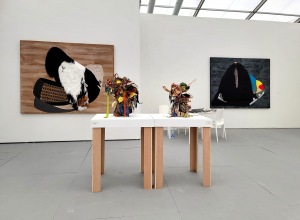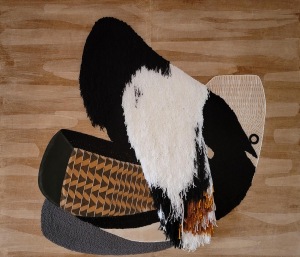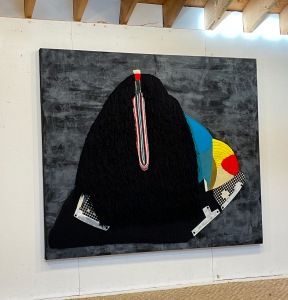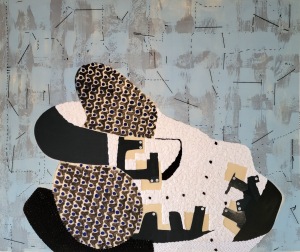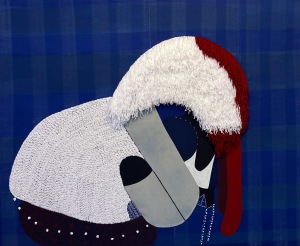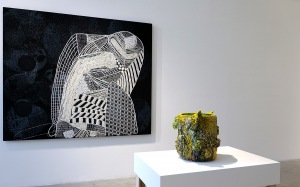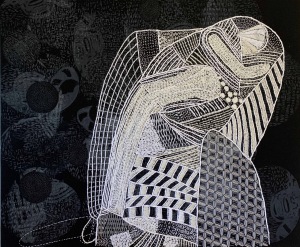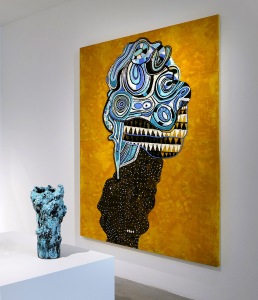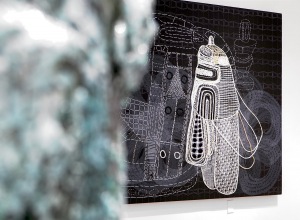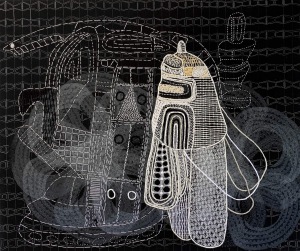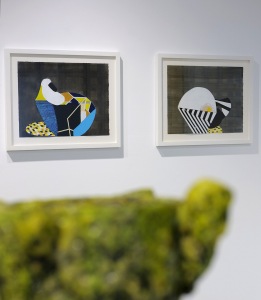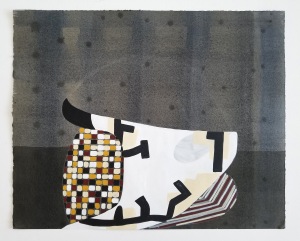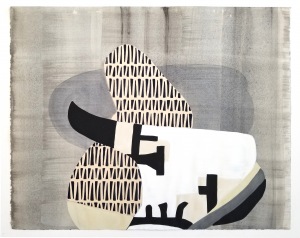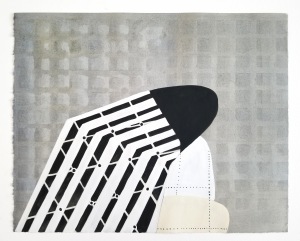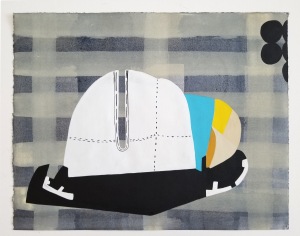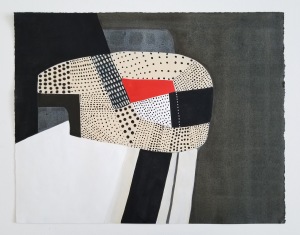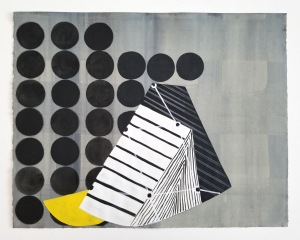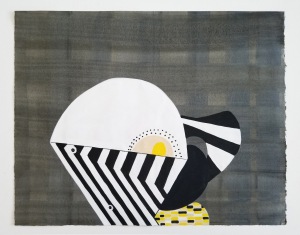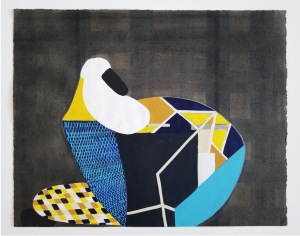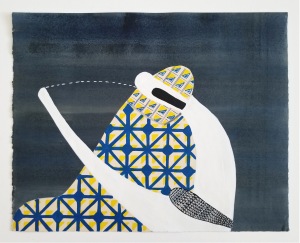 BIO
"I wanted to use the thread like a web, sending out information while connecting both the print below and the drawing above… After working on large felts, I realized that the thread had replaced the drawing material and the felt had replaced paper. A new direction that I had always sought was amassing in front of me." —Sarah Amos
Upon first glance it's easy to mistake Amos's 2D works for paintings, but upon close inspection they quickly dissolve into deeply textured, layered textile works. Defying classification, Sarah Amos's large-scale mixed media works are more than the sum of their parts. A complex brew of dying, printing, stitching, sewing and layering – impossible for those less skilled, but in her hands, masterfully combined. She mimes the realm held sacred for painters, deftly composing mixed media works that found early inspiration from Hokusai's ghost prints, Kabuki Theater, African ritual dress and sacred objects. Her innovation in print media has allowed Sarah to pursue media outside the constraints of a single-minded approach.
Chalk Lines, originally exhibited at the CUE Art Foundation, was reviewed by John Yau for Hyperallergic in November 2019.
"Amos's work may be labor-intensive, yet it conveys neither labor nor the consumption of time, but a meditative joy. In this, you sense her rejection of the art world's alignment with capitalism, and its use of outsourcing, infinitely repeatable means of production, and the exploitation of others to carry out one's "ideas." Again, I would stress that what transports the artist's labor to another level is her chimerical ingenuity with her materials and painstaking processes. The ordinariness of her stitches becomes extraordinary in their configurations."

— John Yau, Poet/Art Critic, Hyperallergic, Nov. 2019
Amos was recently awarded the 2020 Joan Mitchell Center Artists-in-Residence, rescheduled to 2021; and the 2020 Adolph & Esther Gottlieb Foundation Grant. Recent and past exhibitions include the CUE Art Foundation, New York in 2019; the Huntington Museum of Art, West Virginia; Fisher Museum of Art, University of Southern California; Penn State University, Pennsylvania; and Monash University, Melbourne, Australia.
Originally hailing from Australia, Sarah Amos lives and works on the East Coast. She left Australia to attend the Tamarind Institute of Lithography in New Mexico where she became a certified Tamarind Master Printer in Lithography. In 1998 Sarah became the Master Printer for the Vermont Studio Center Press, a position she would hold for 10 years. Since 2007 Amos has been an Adjunct Professor at Dartmouth, Williams and Bennington Colleges teaching Printmaking and Drawing.