Work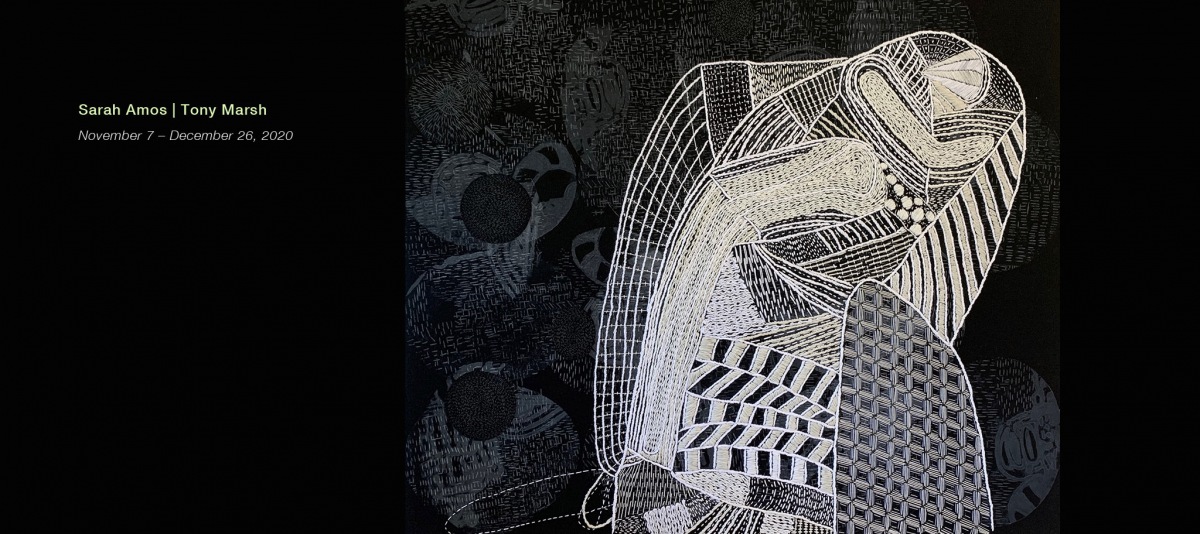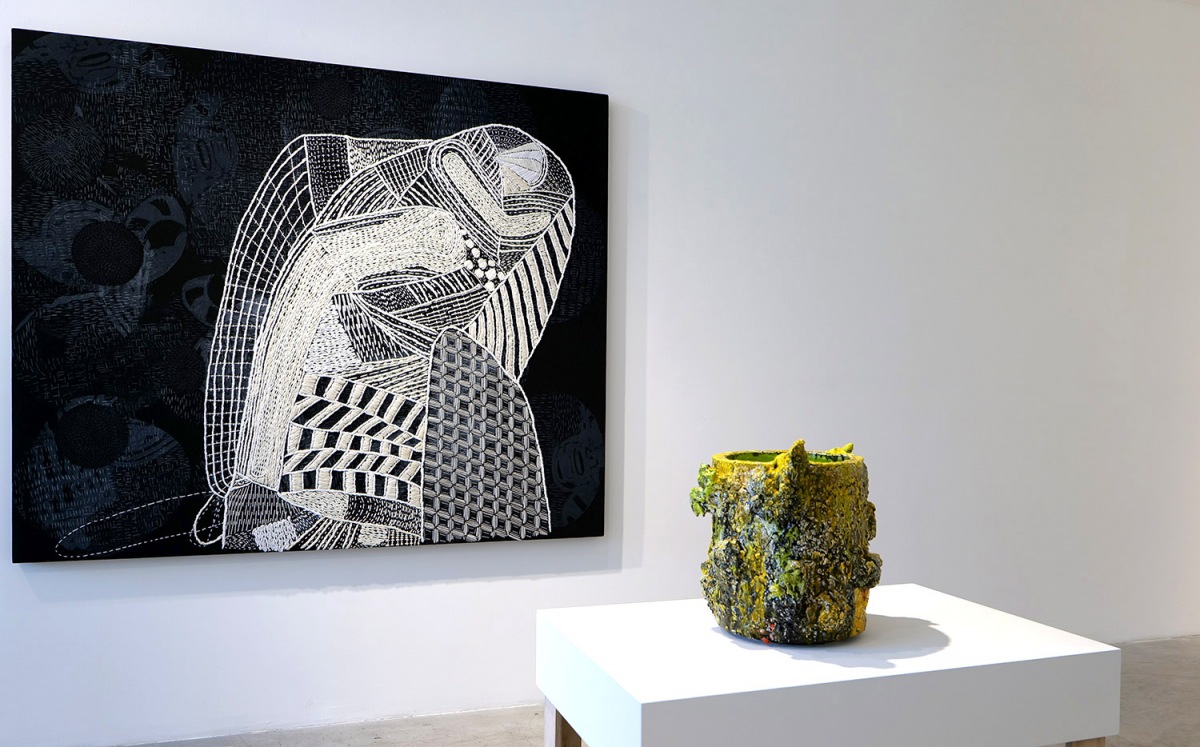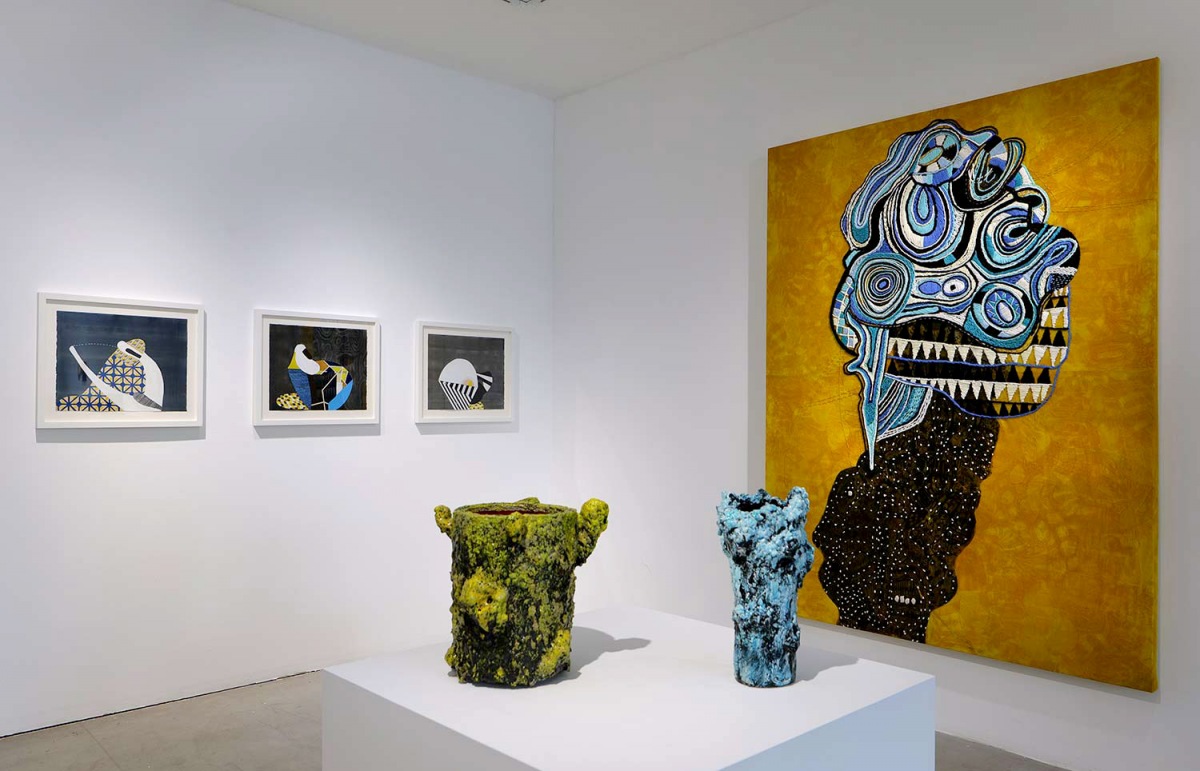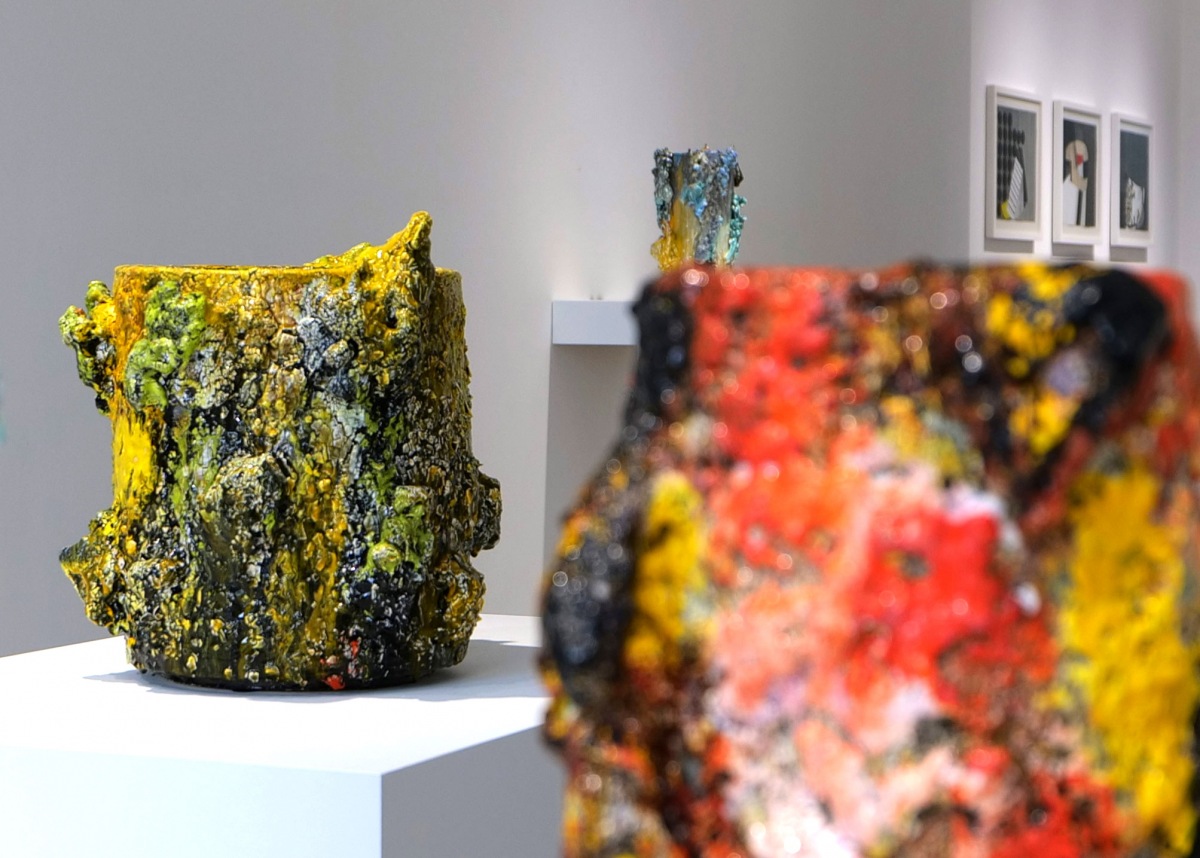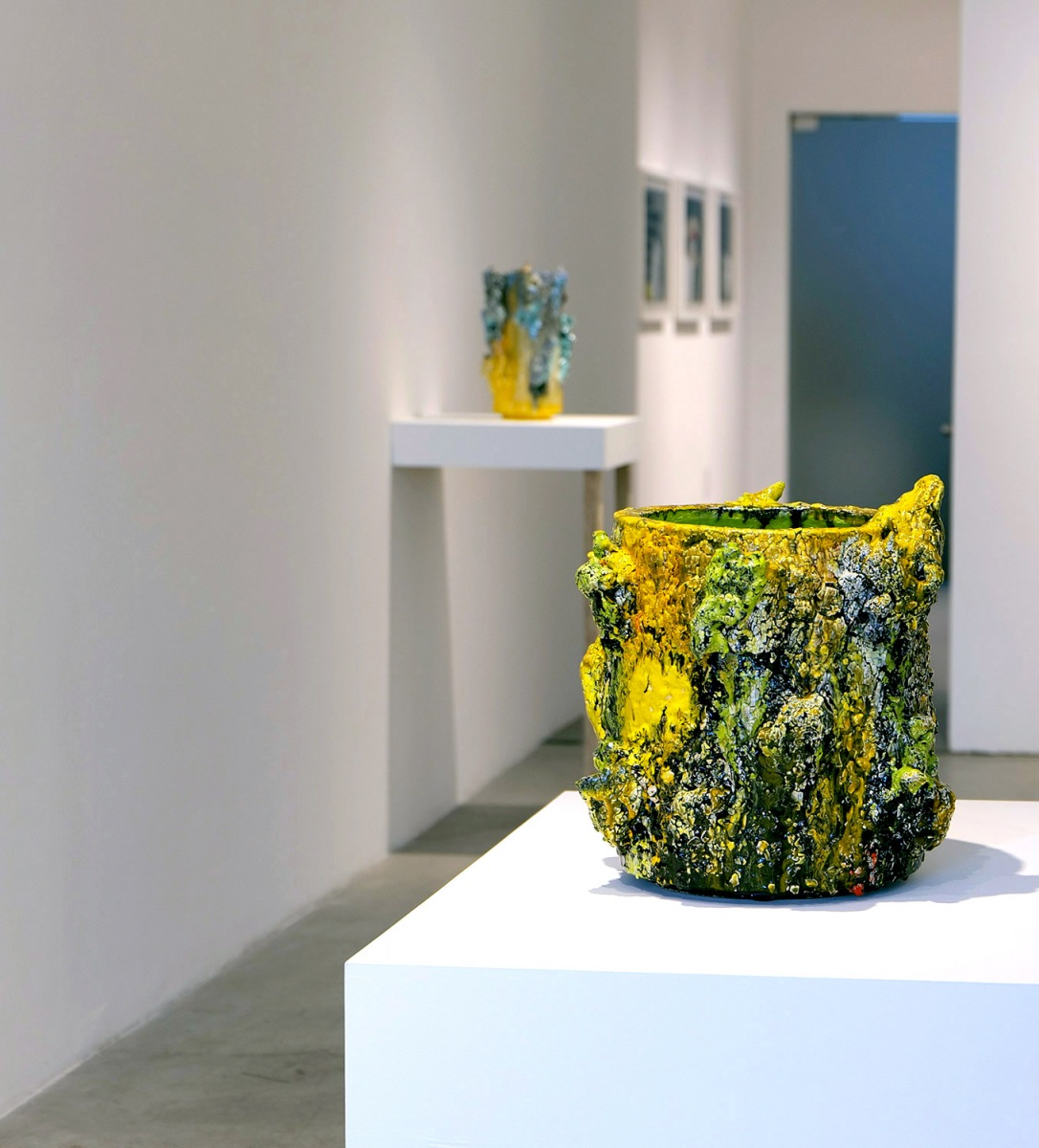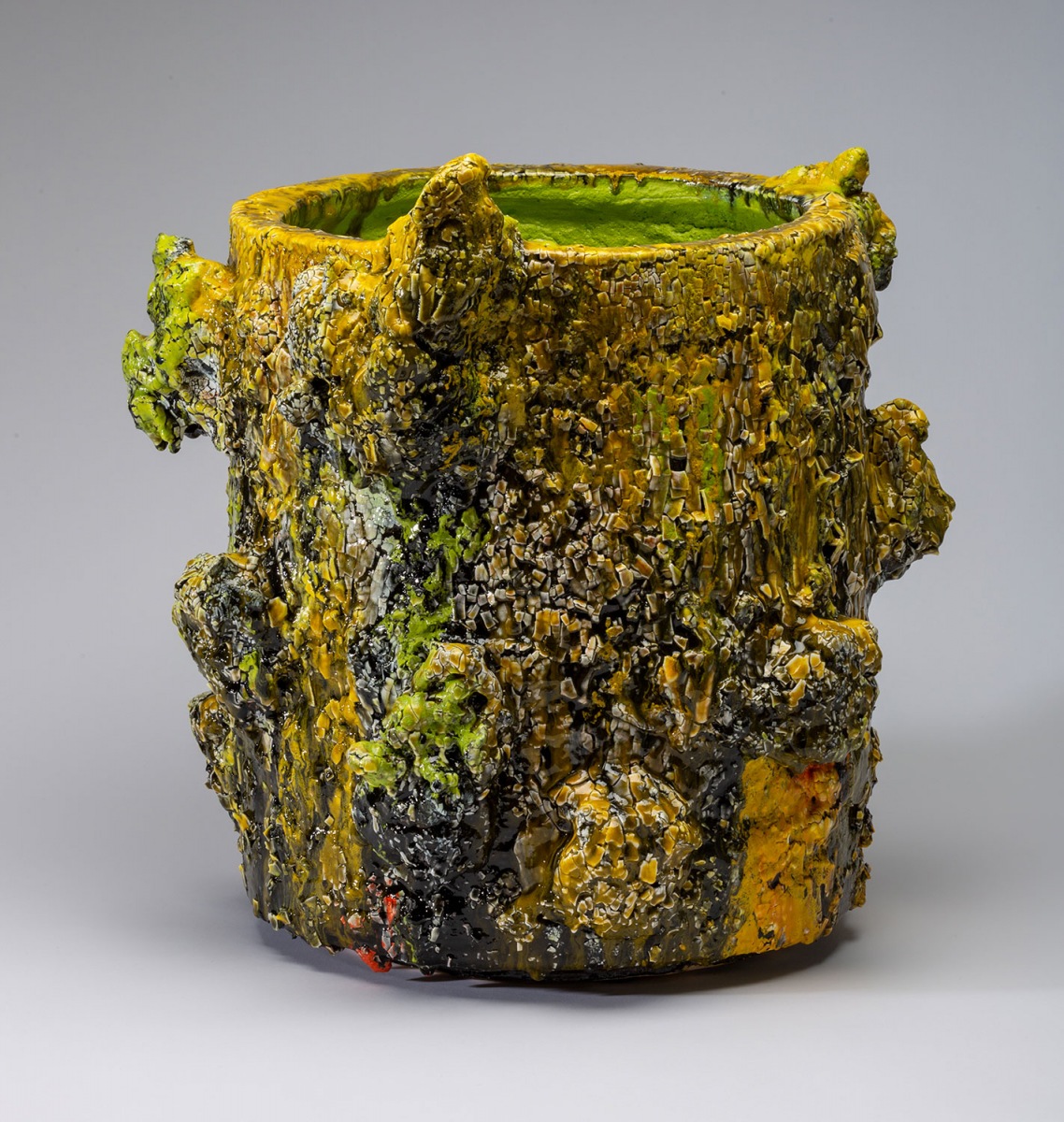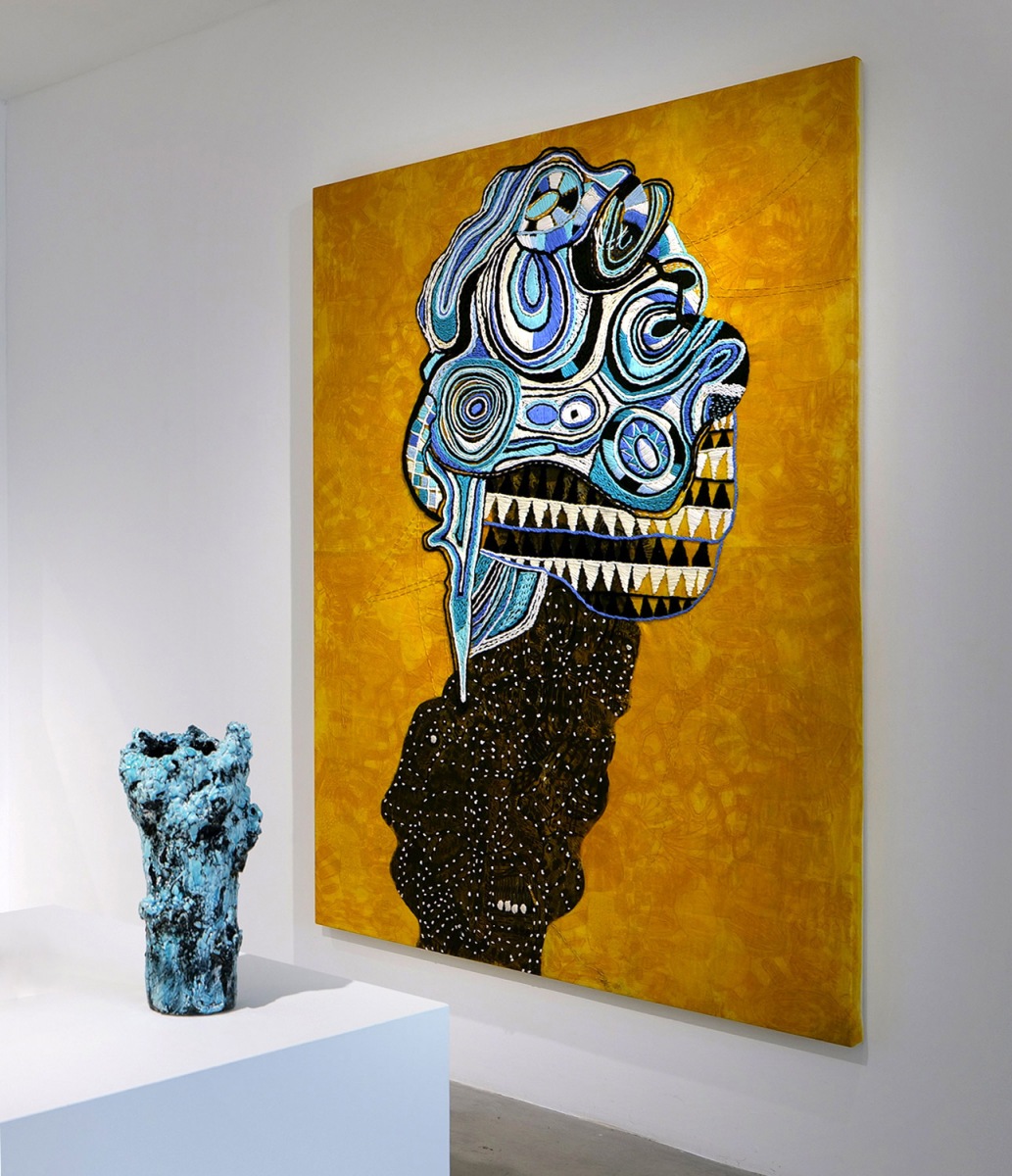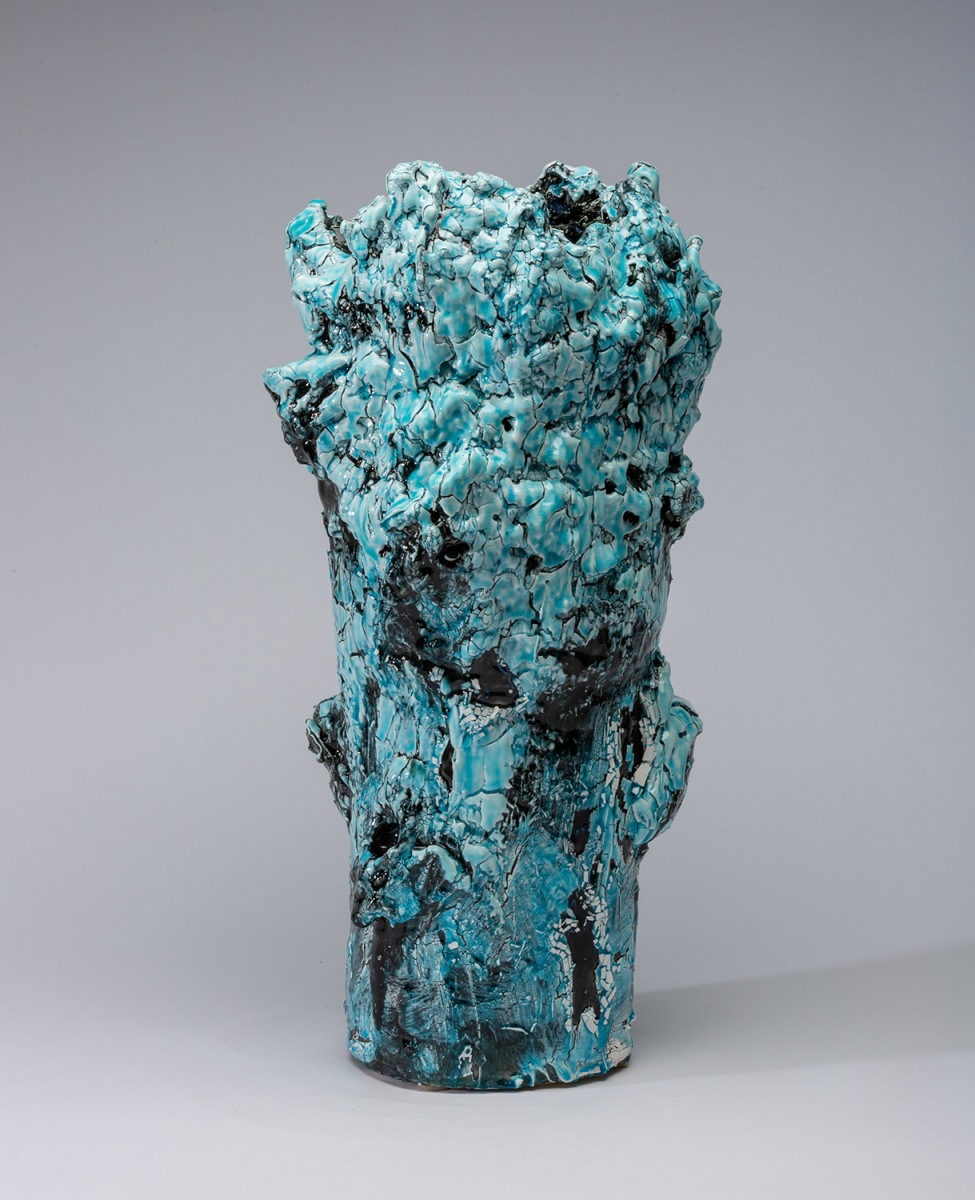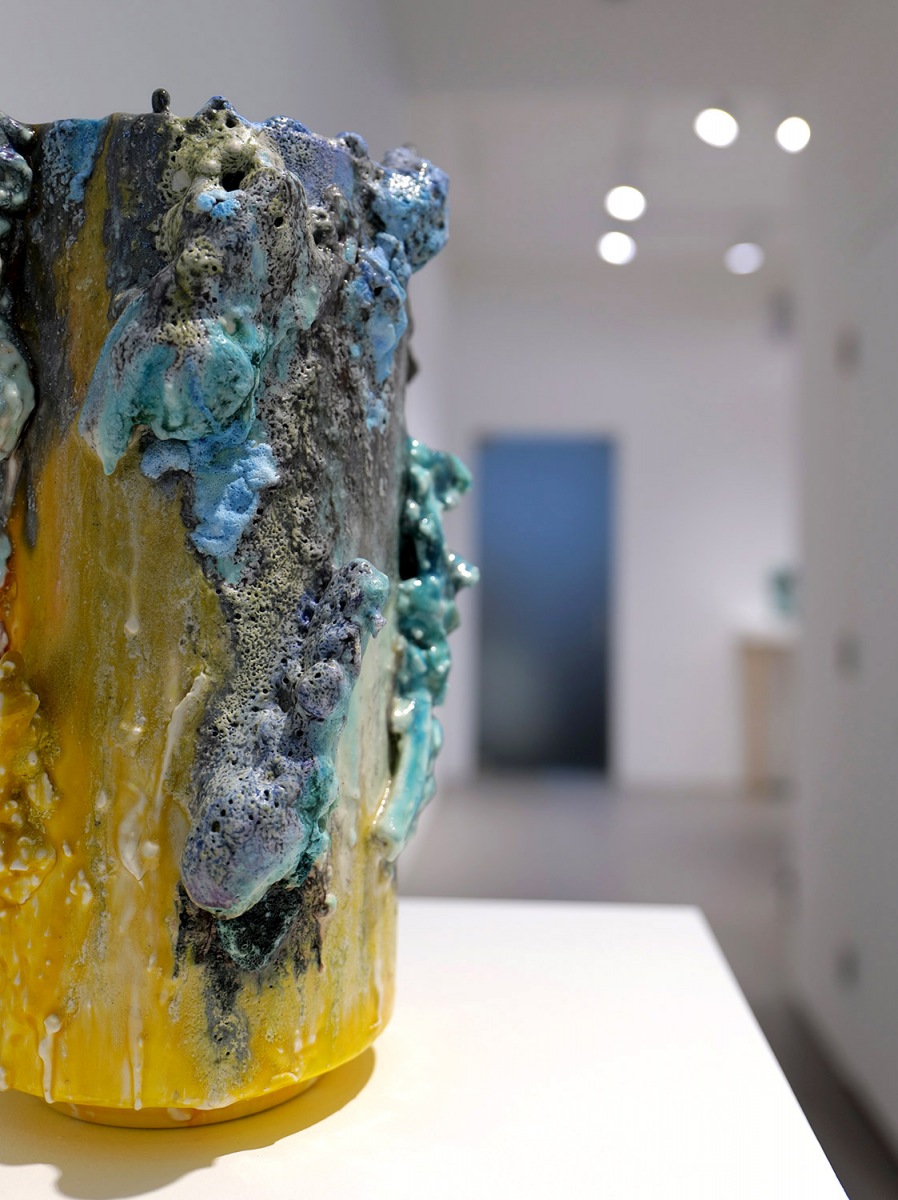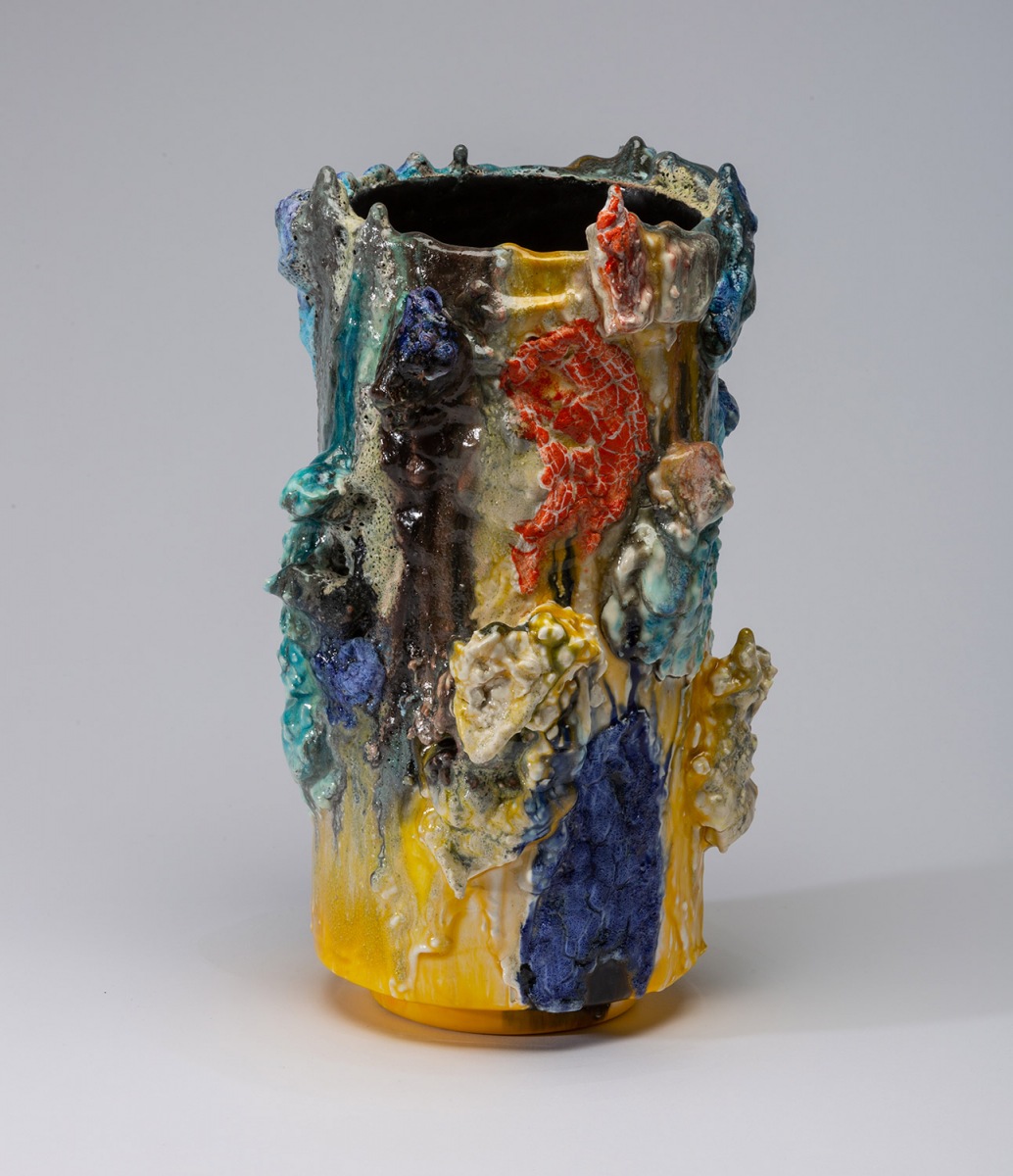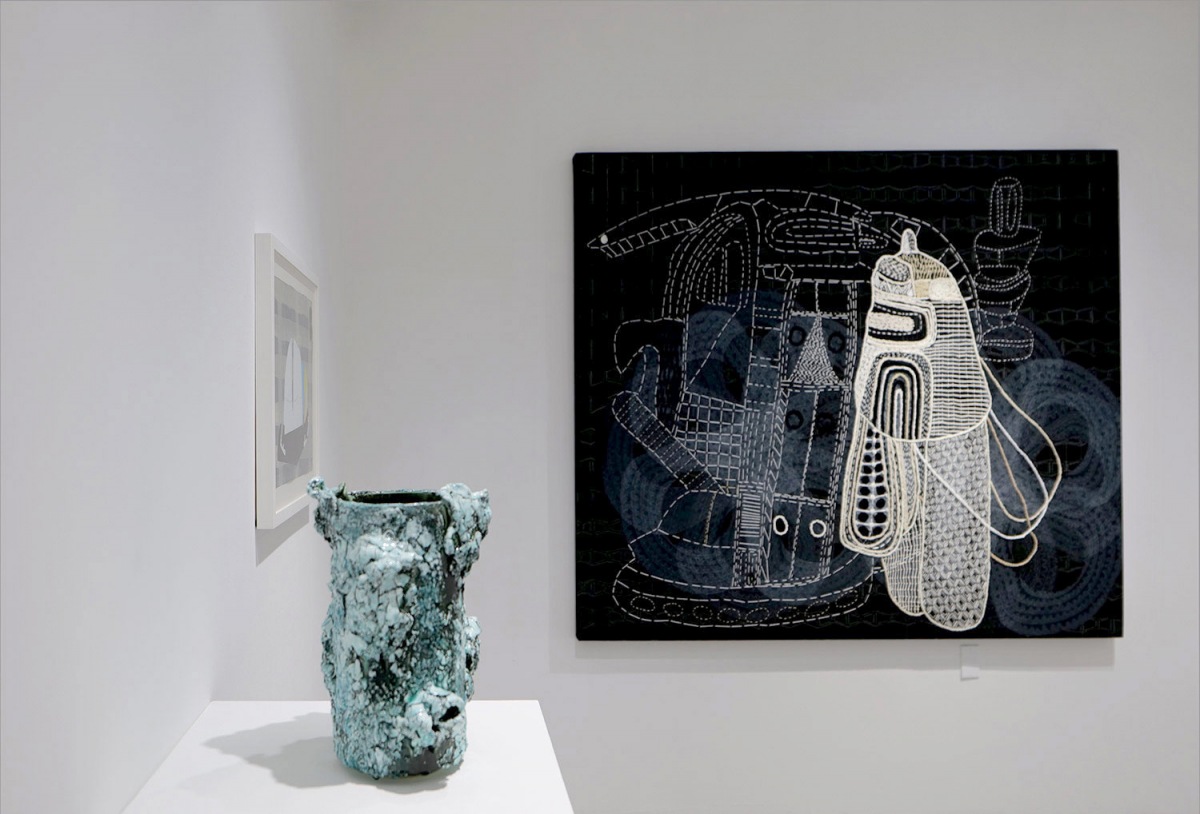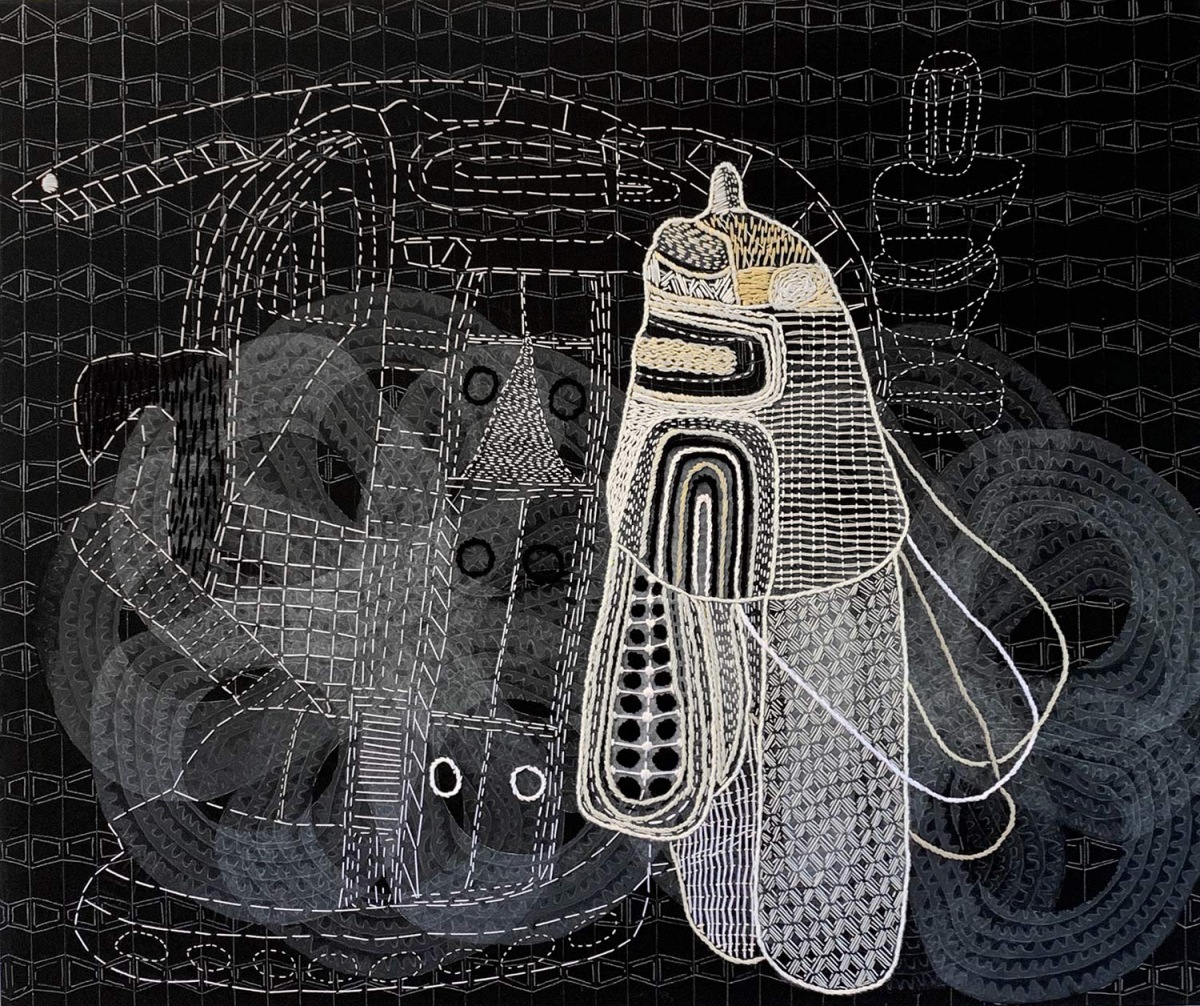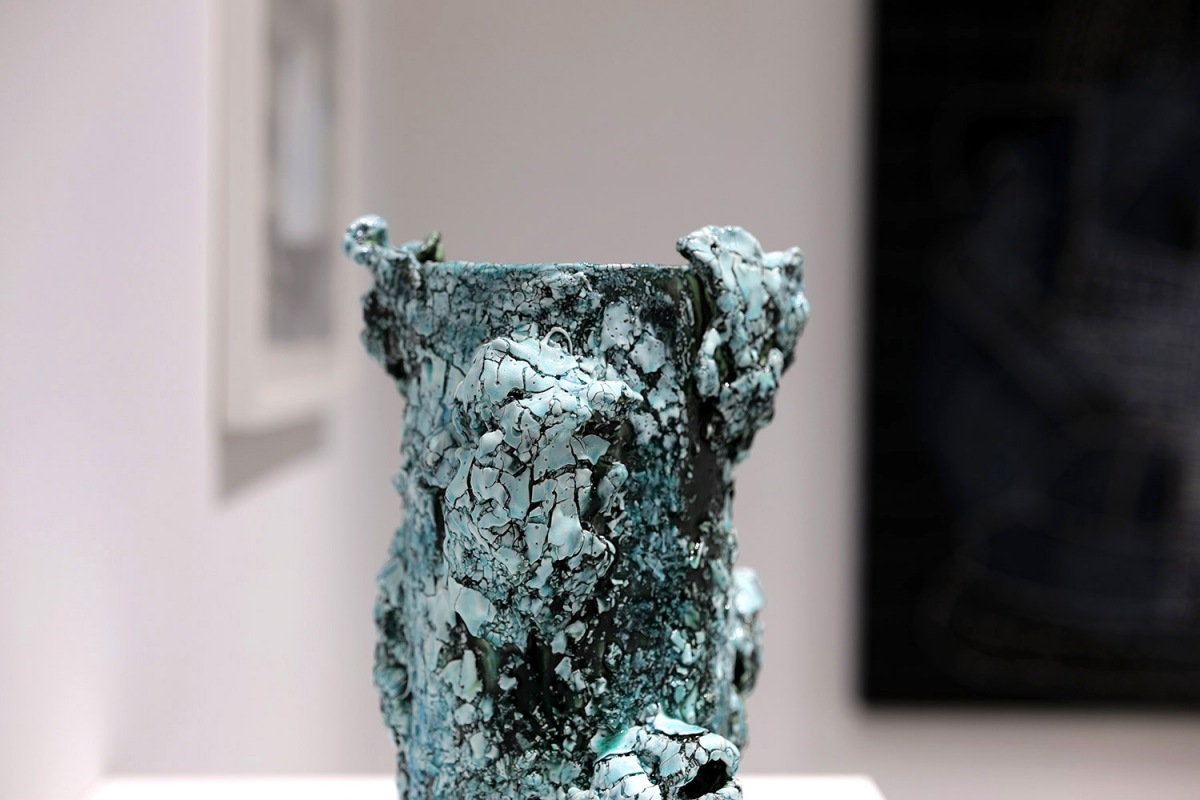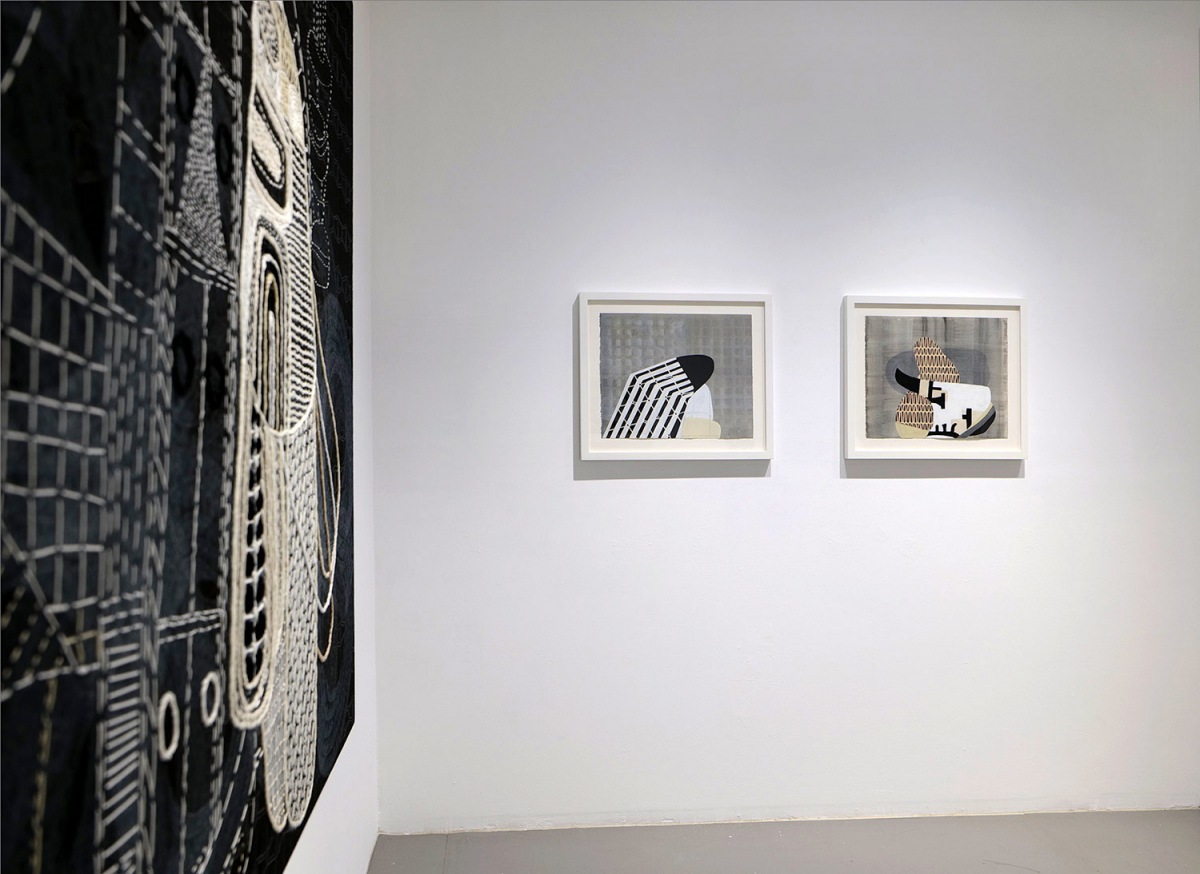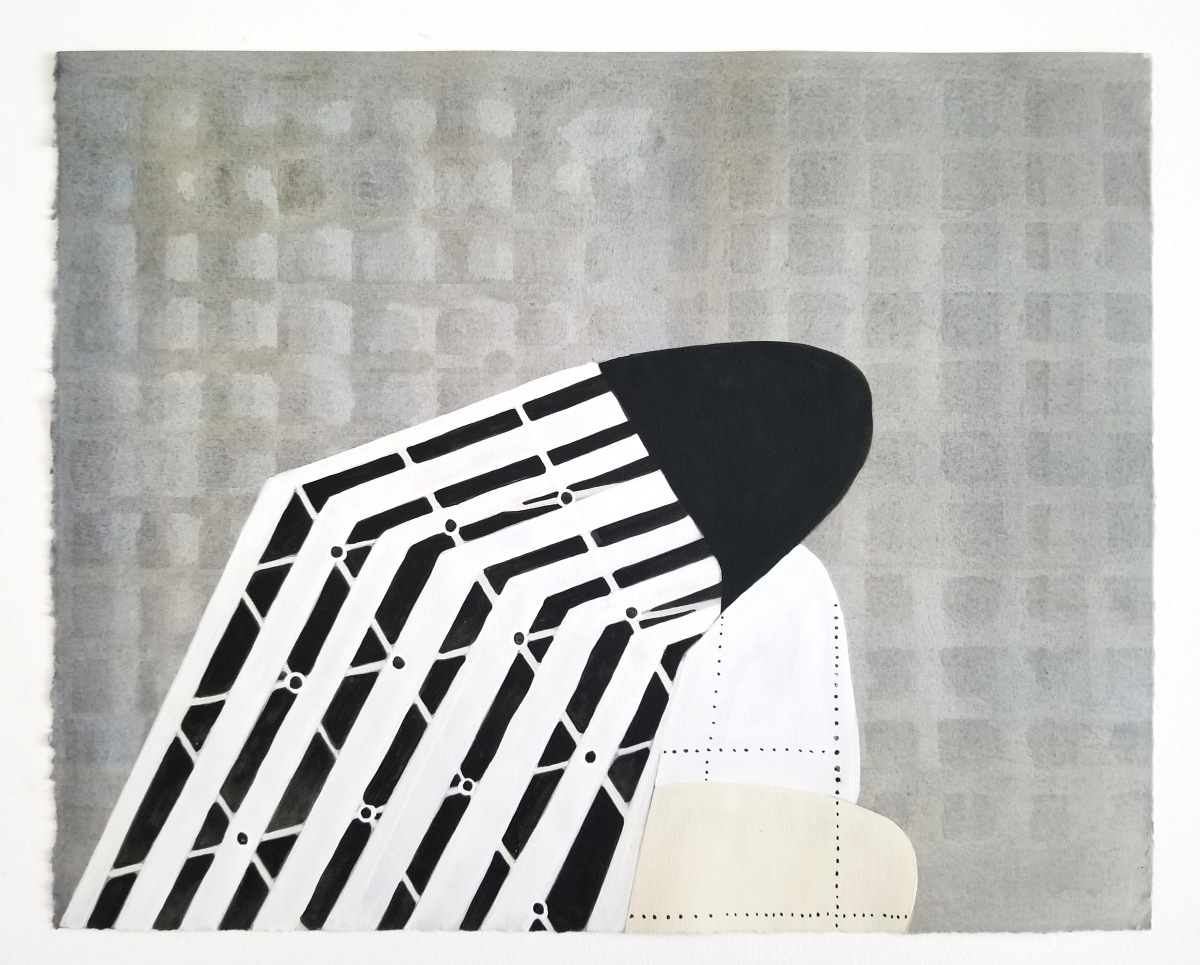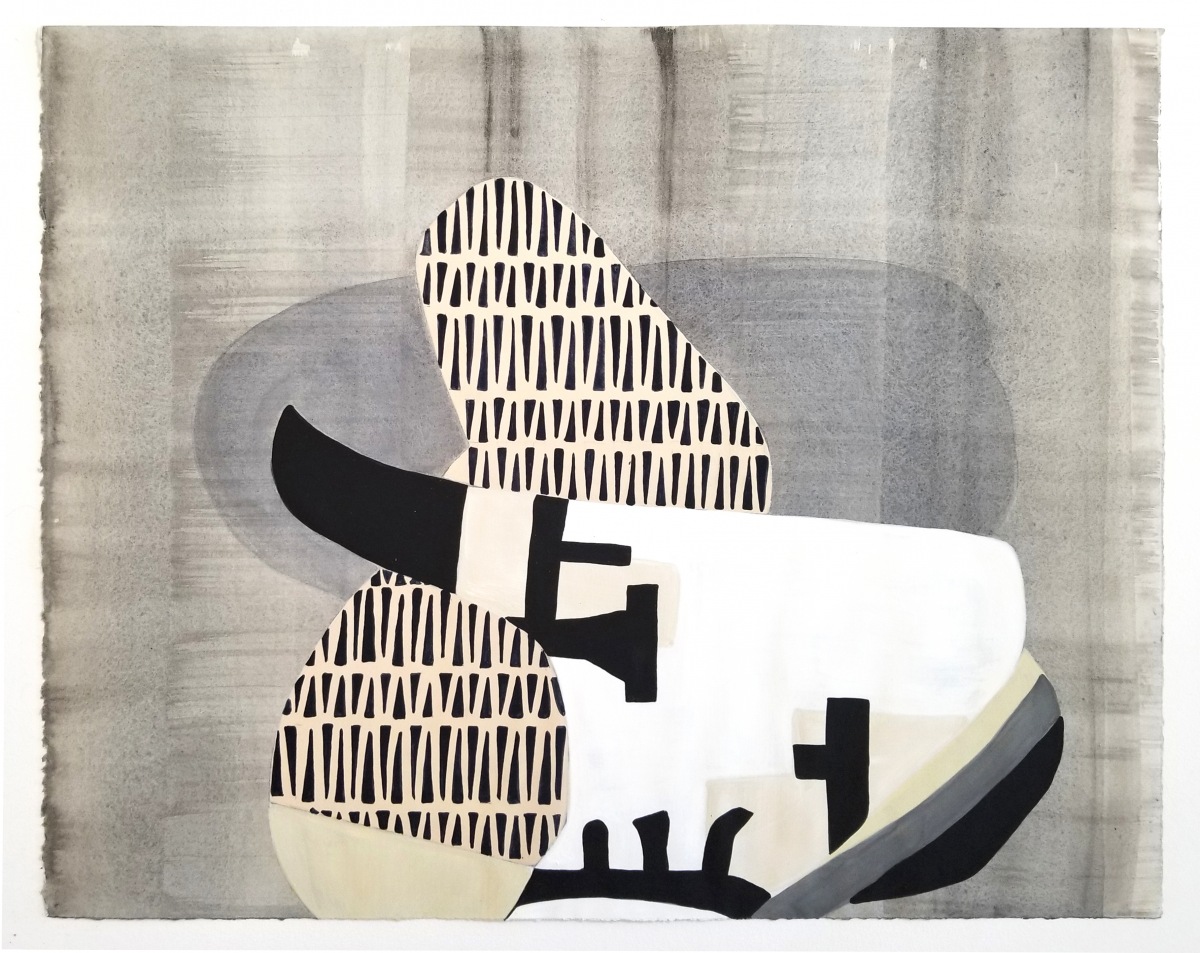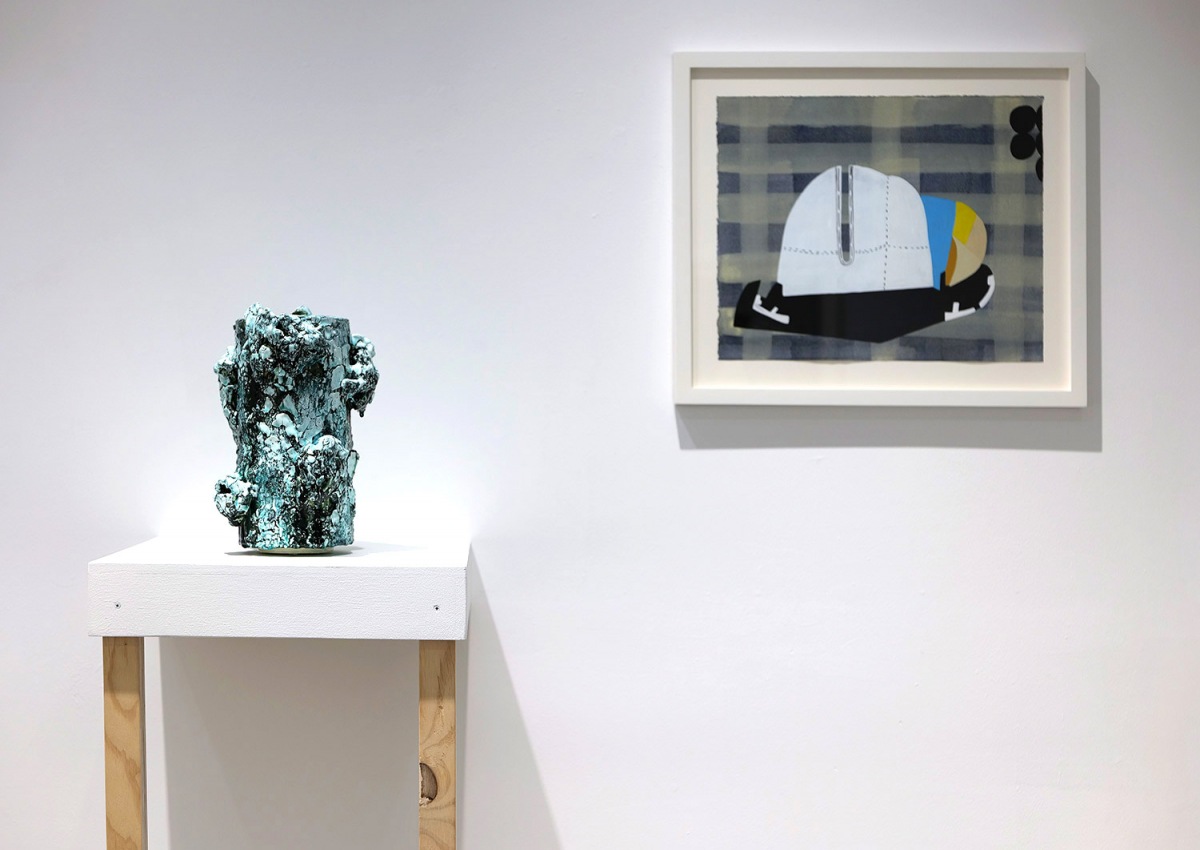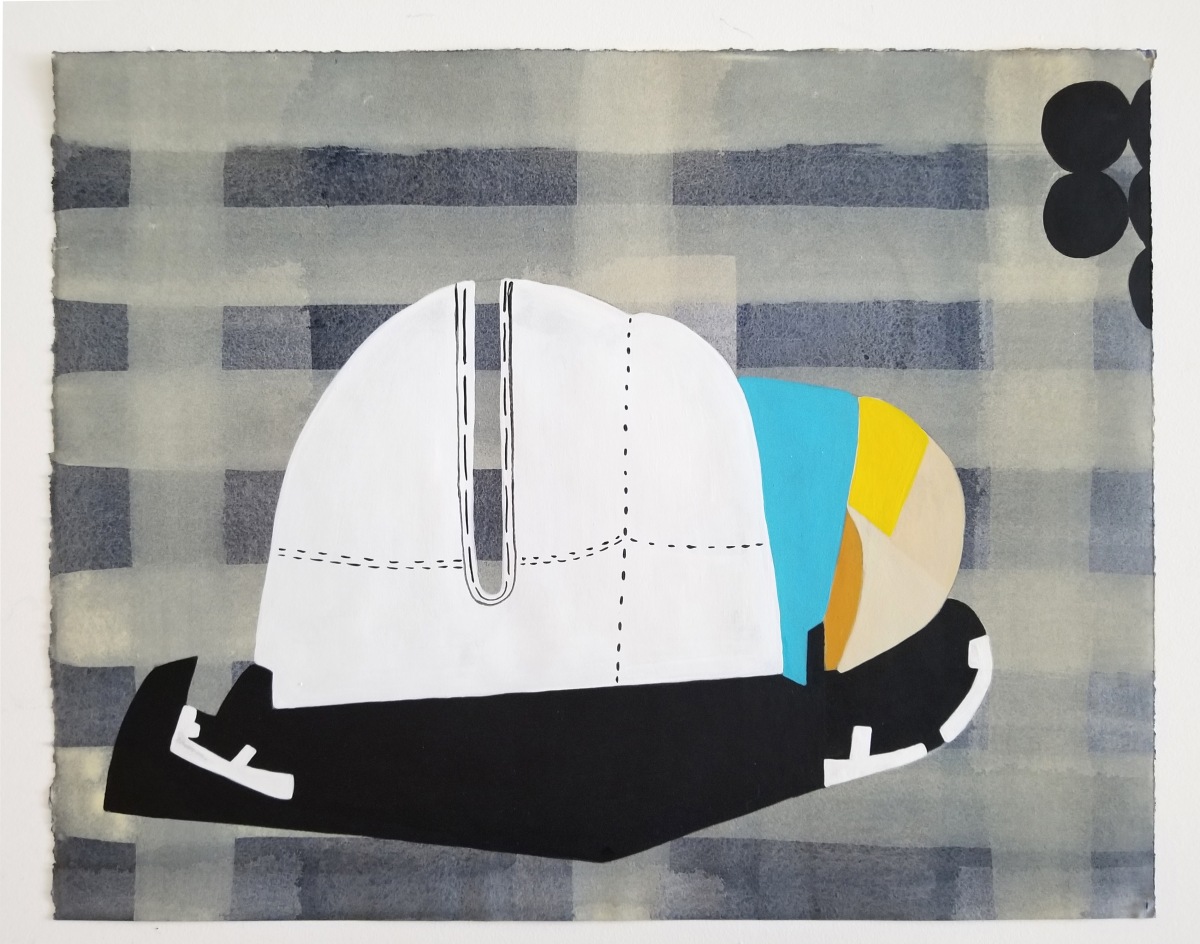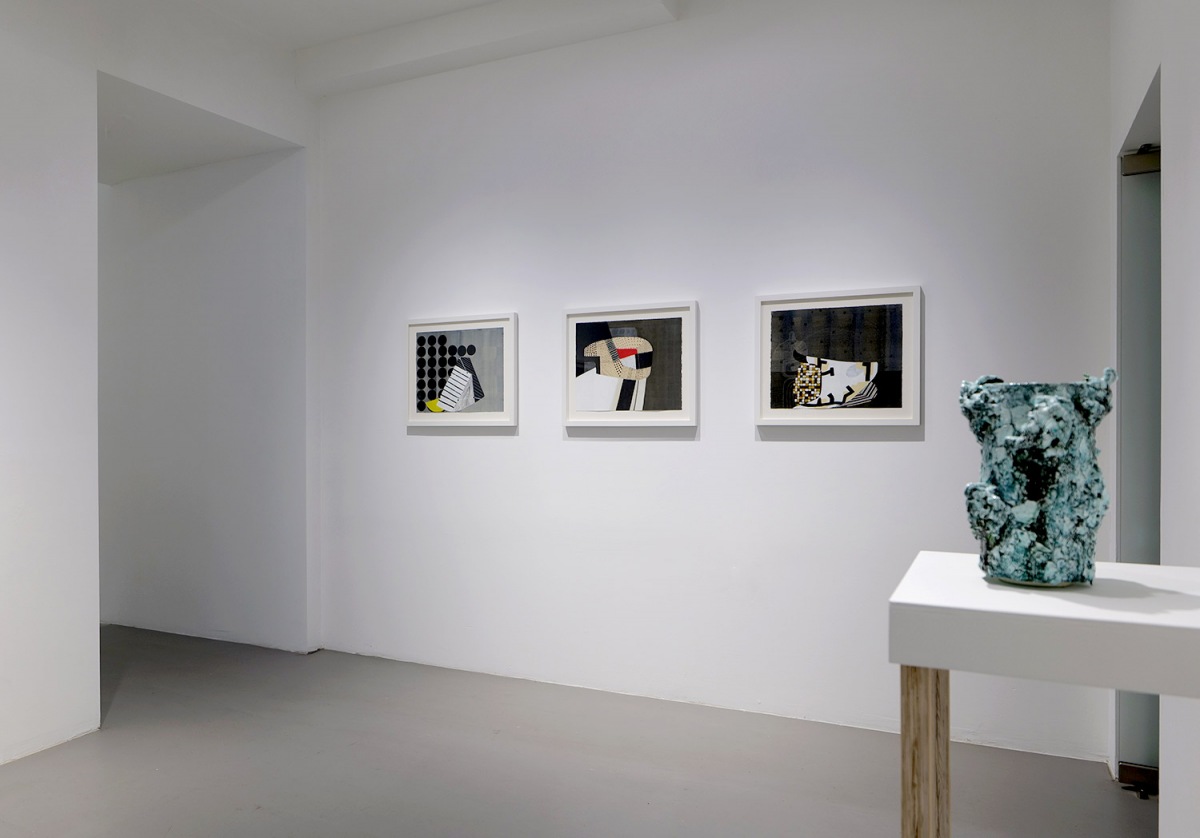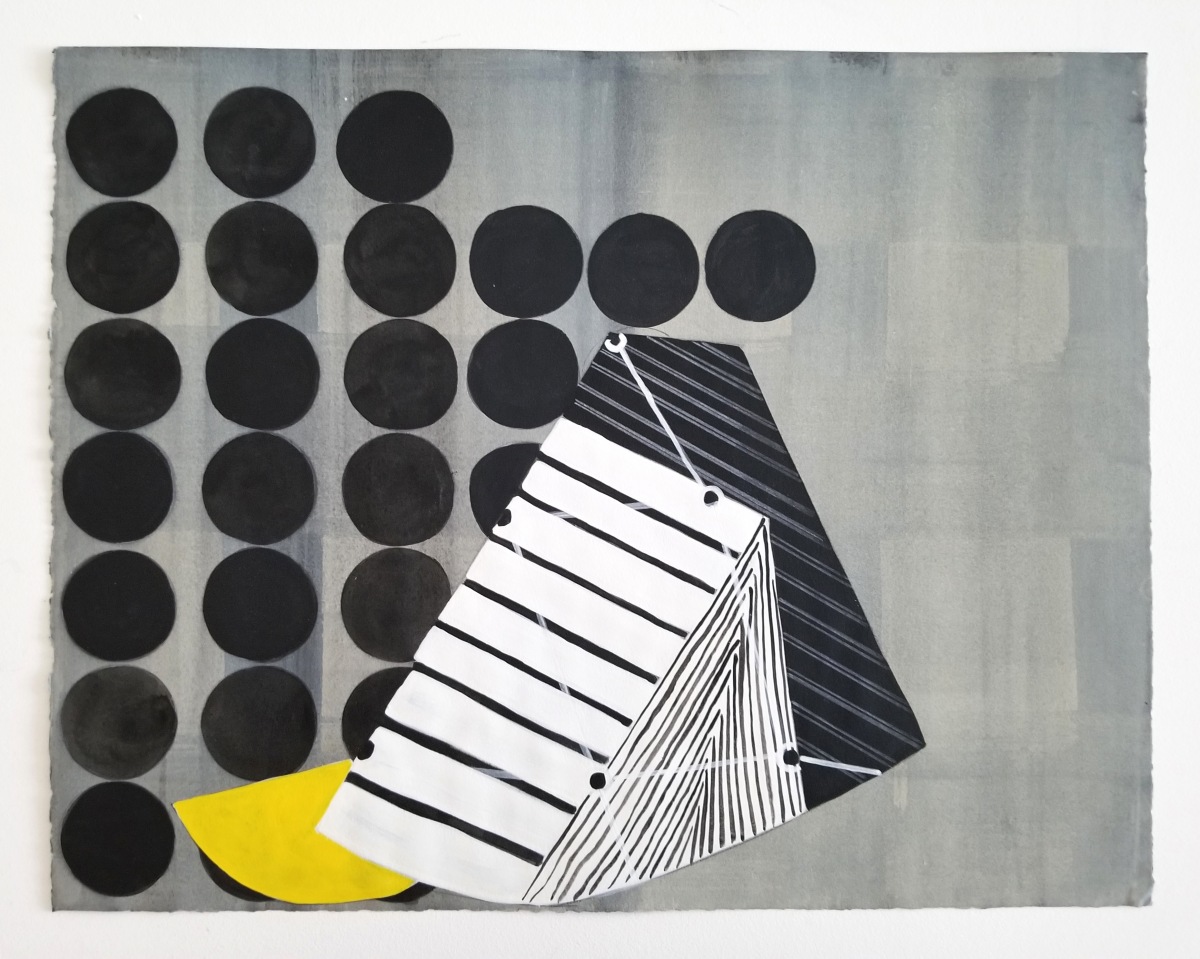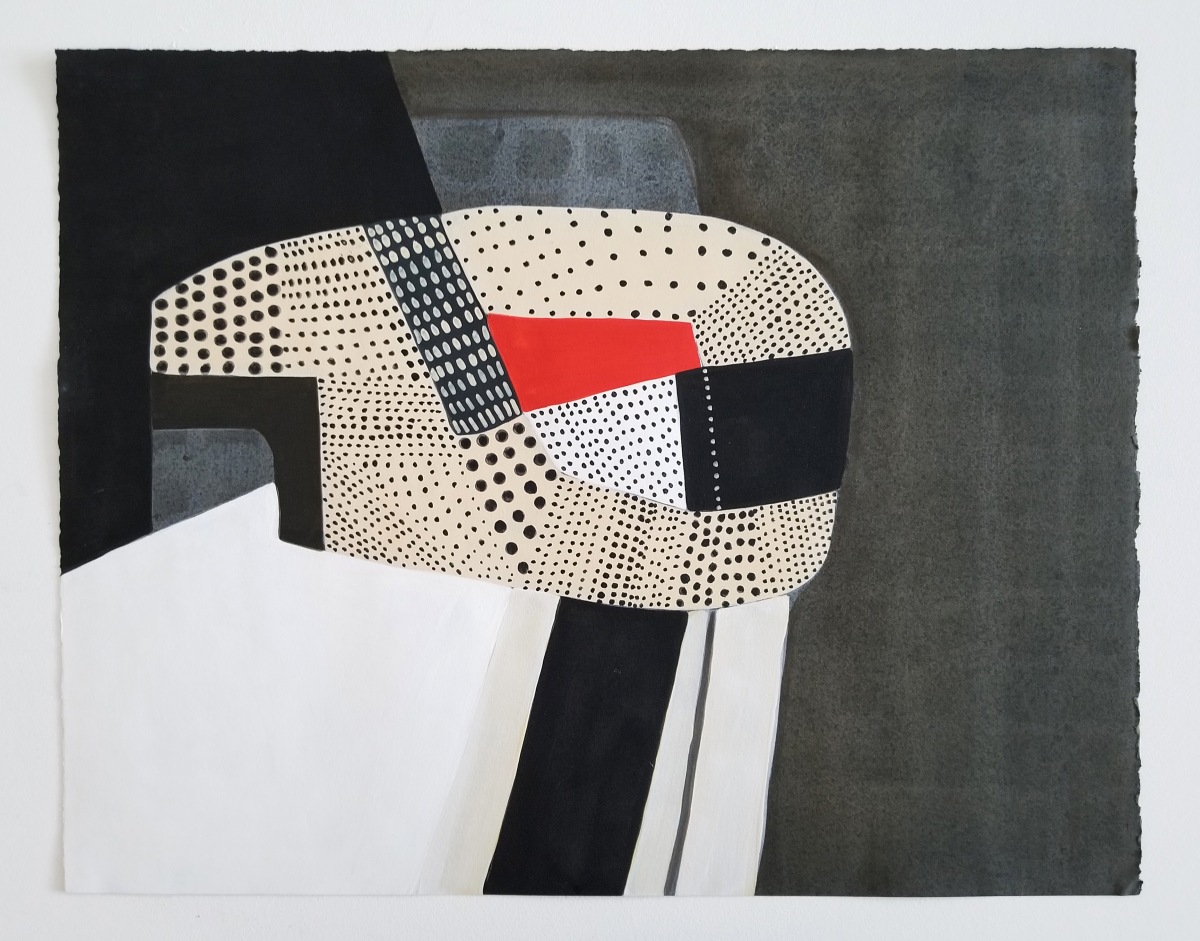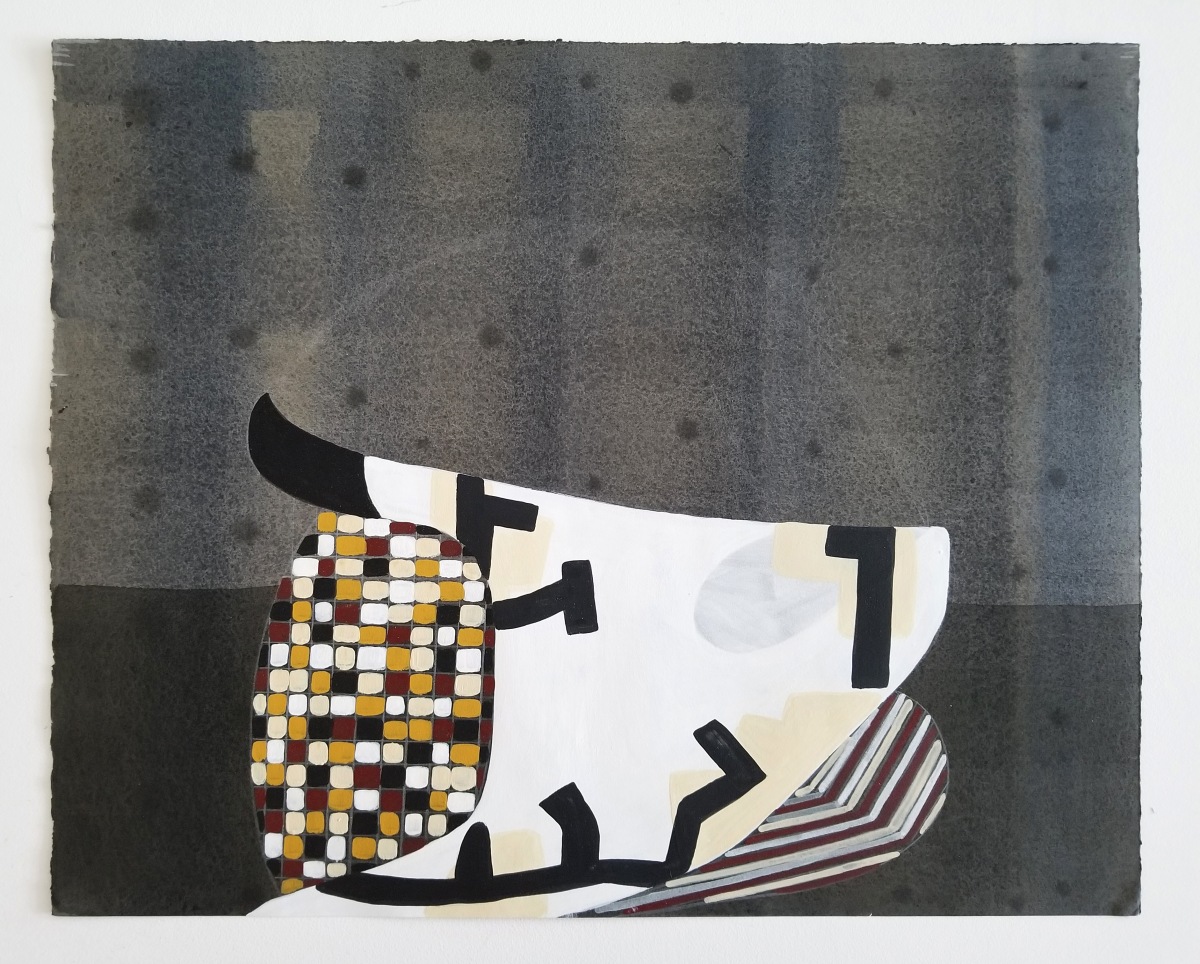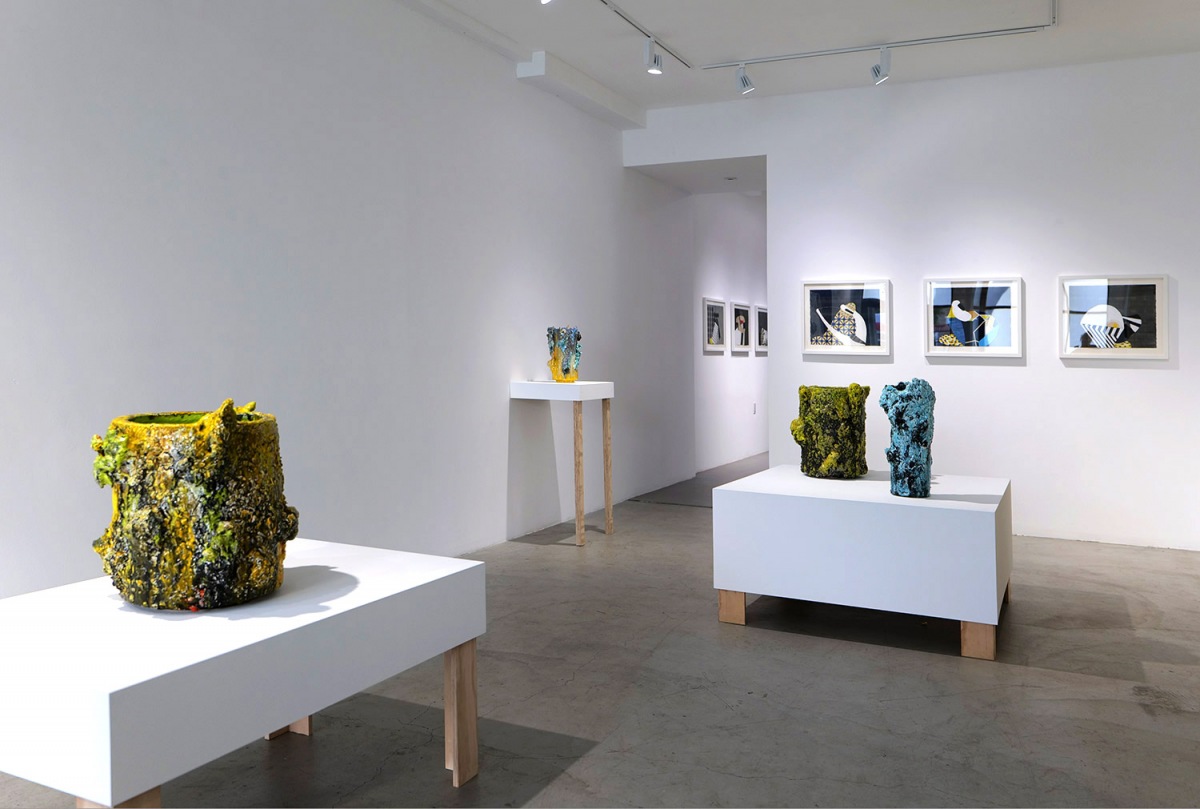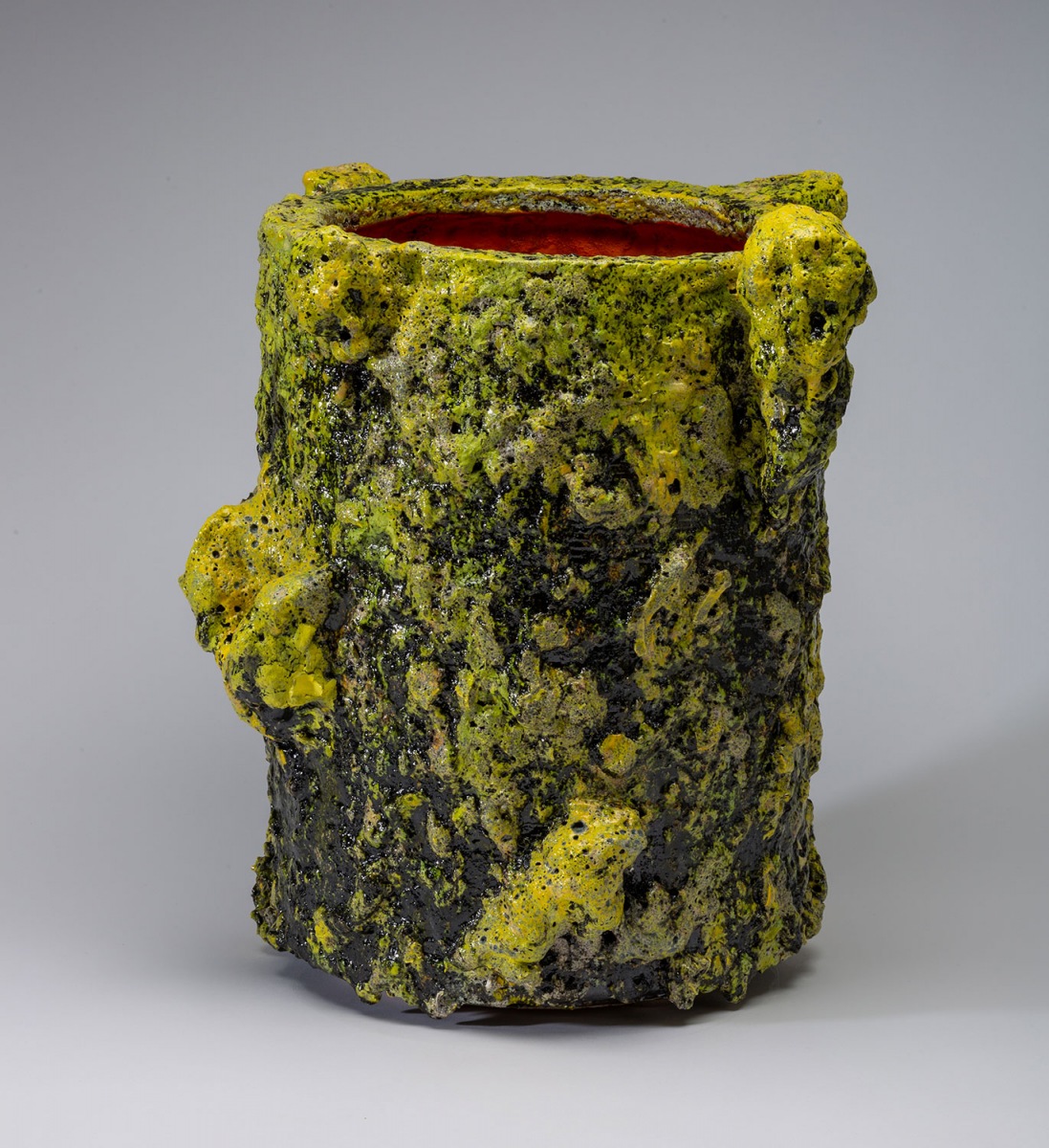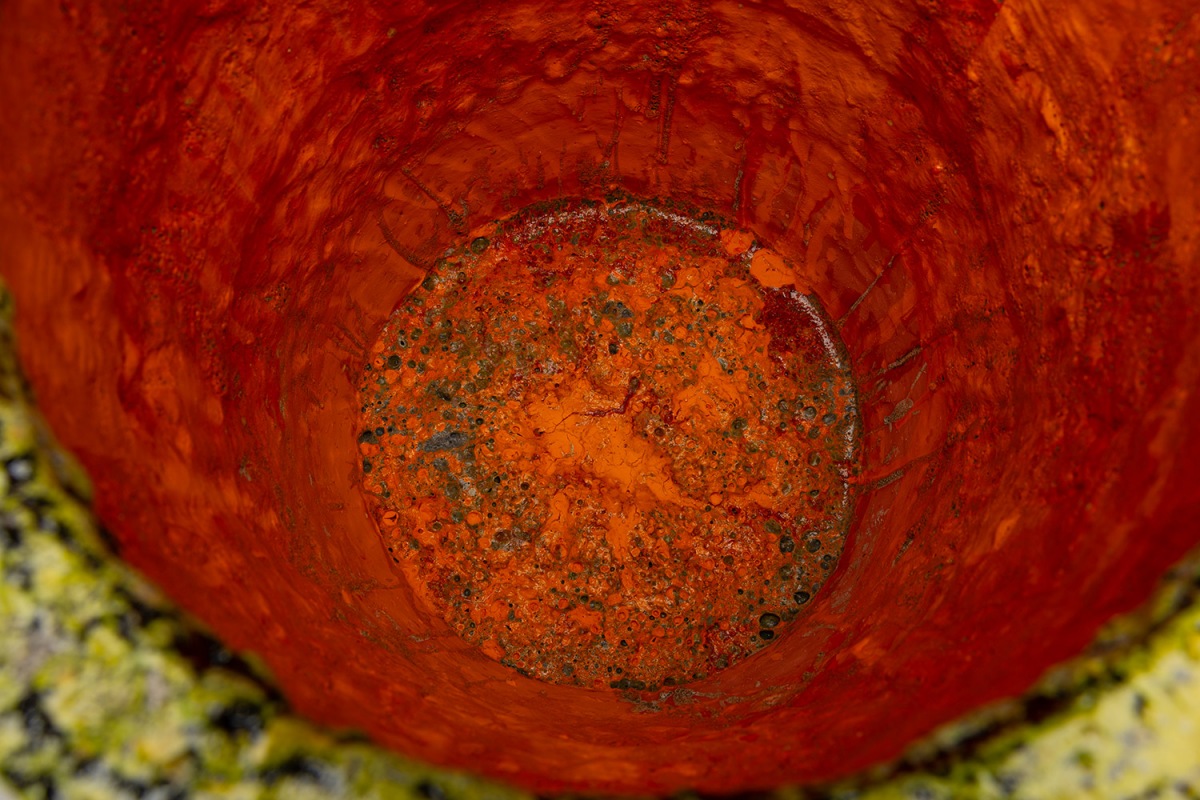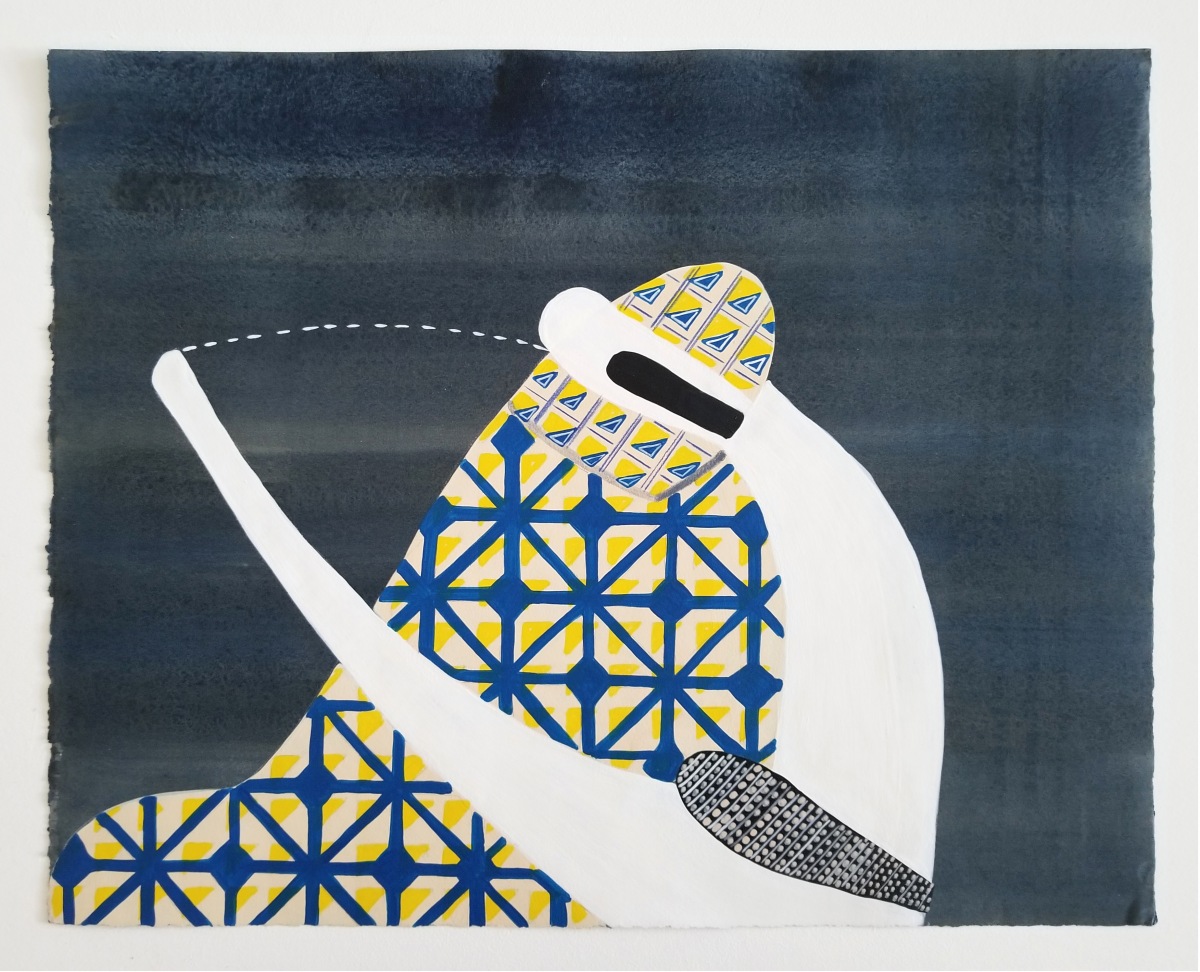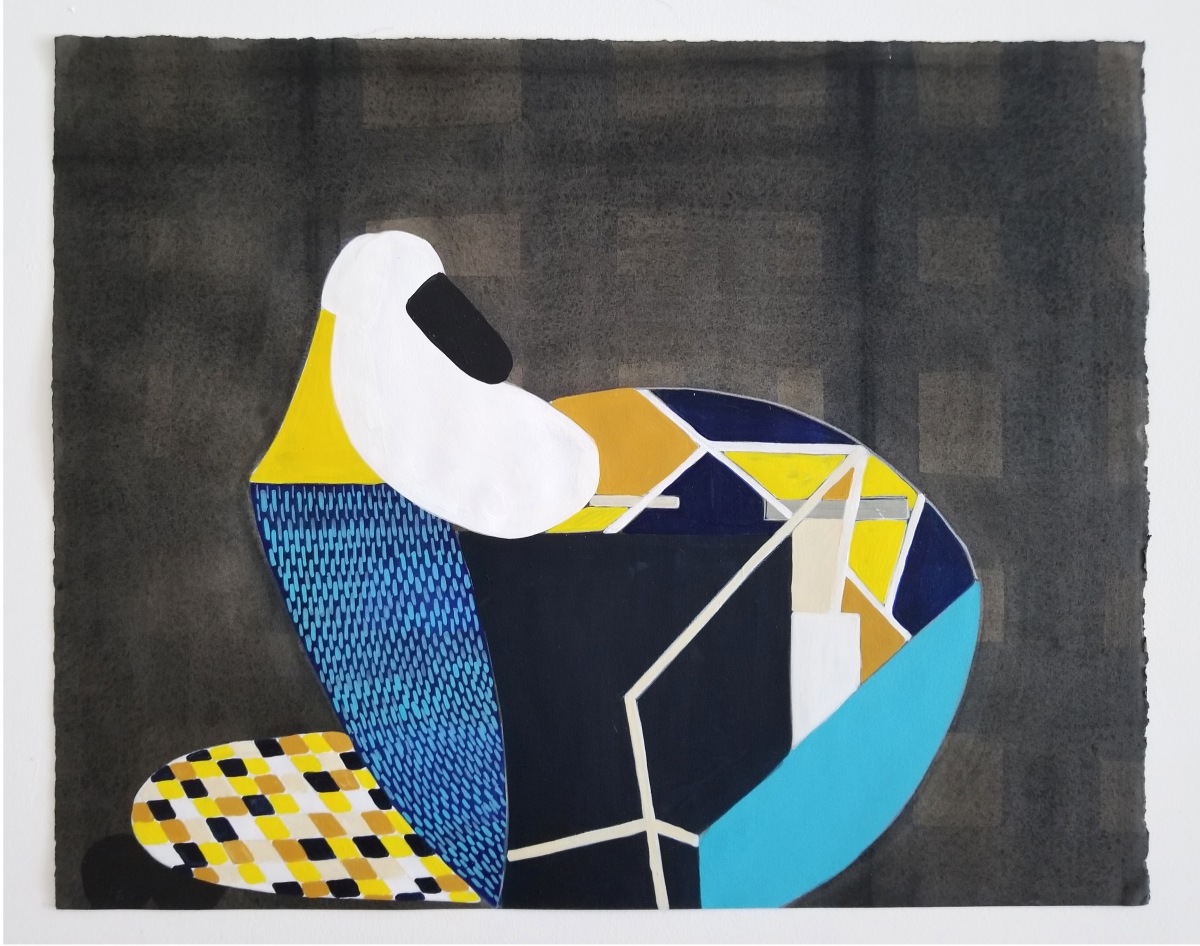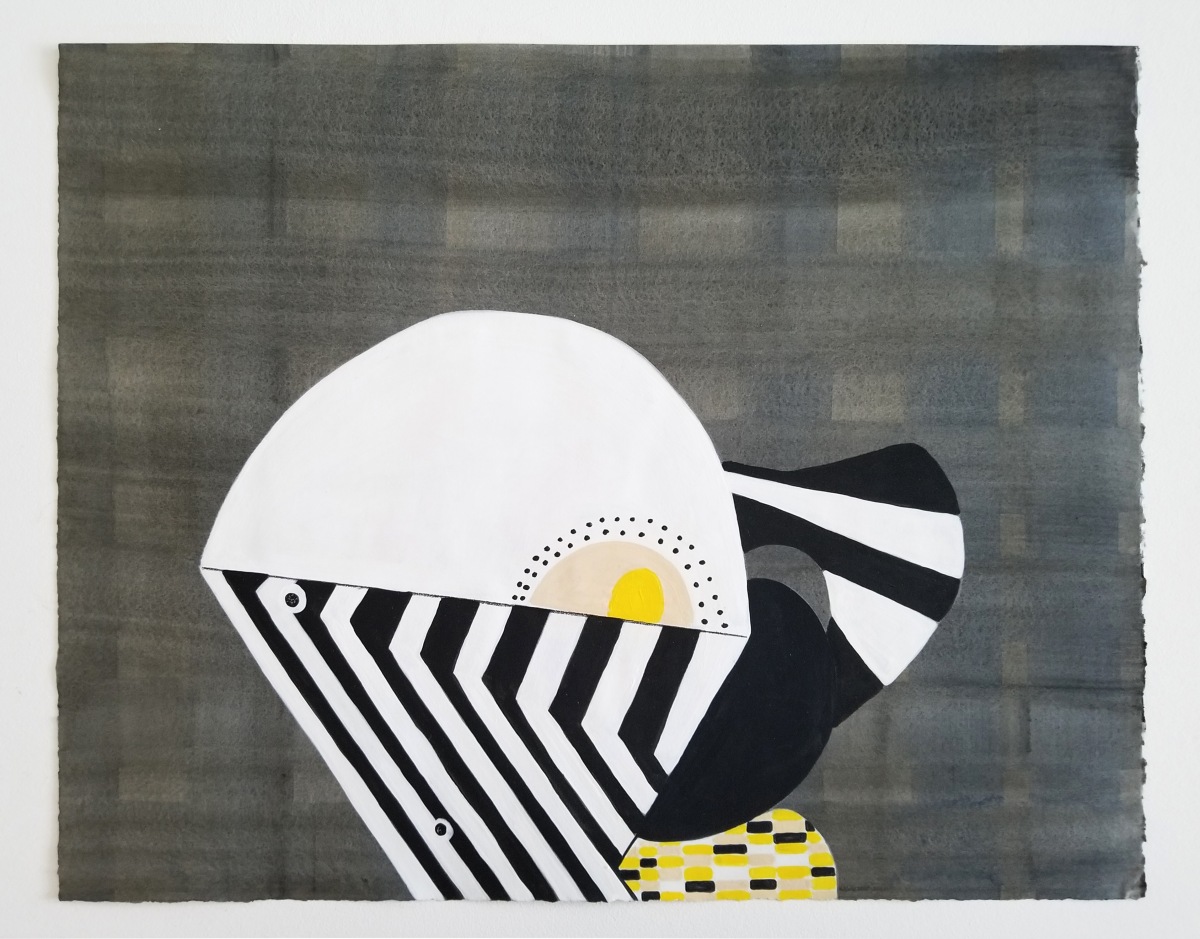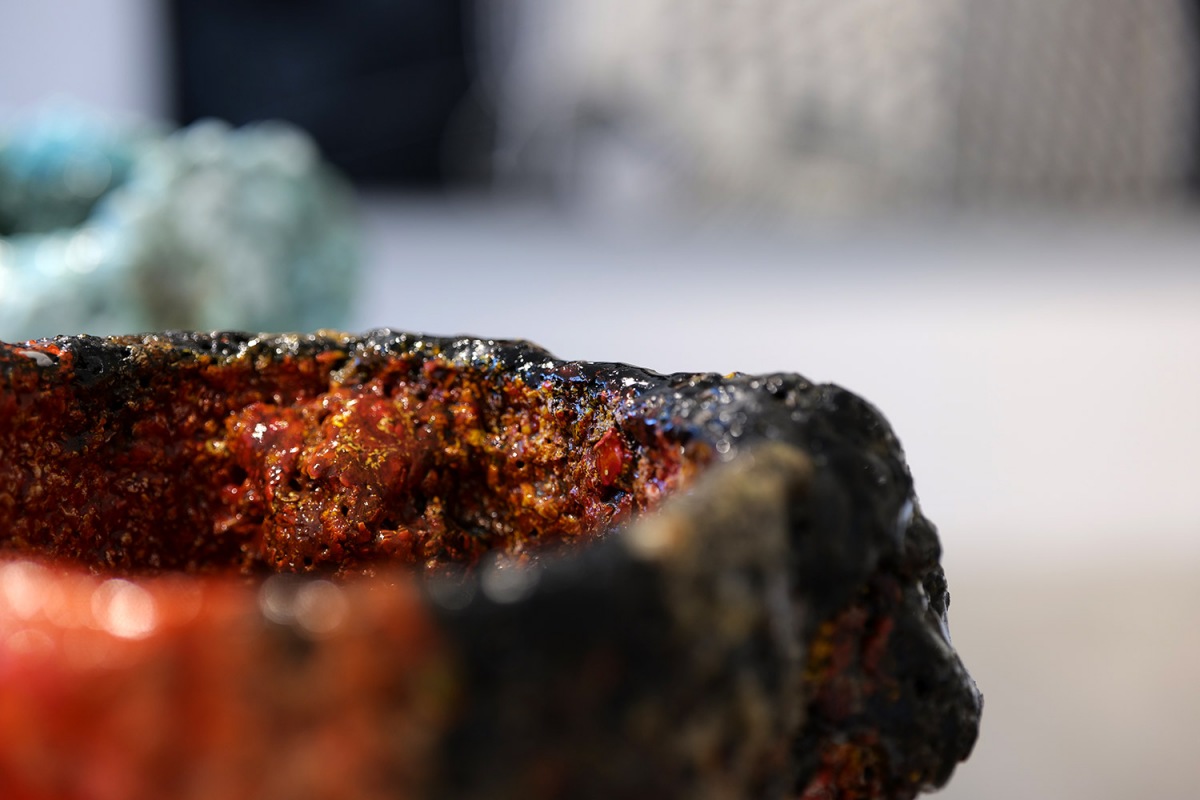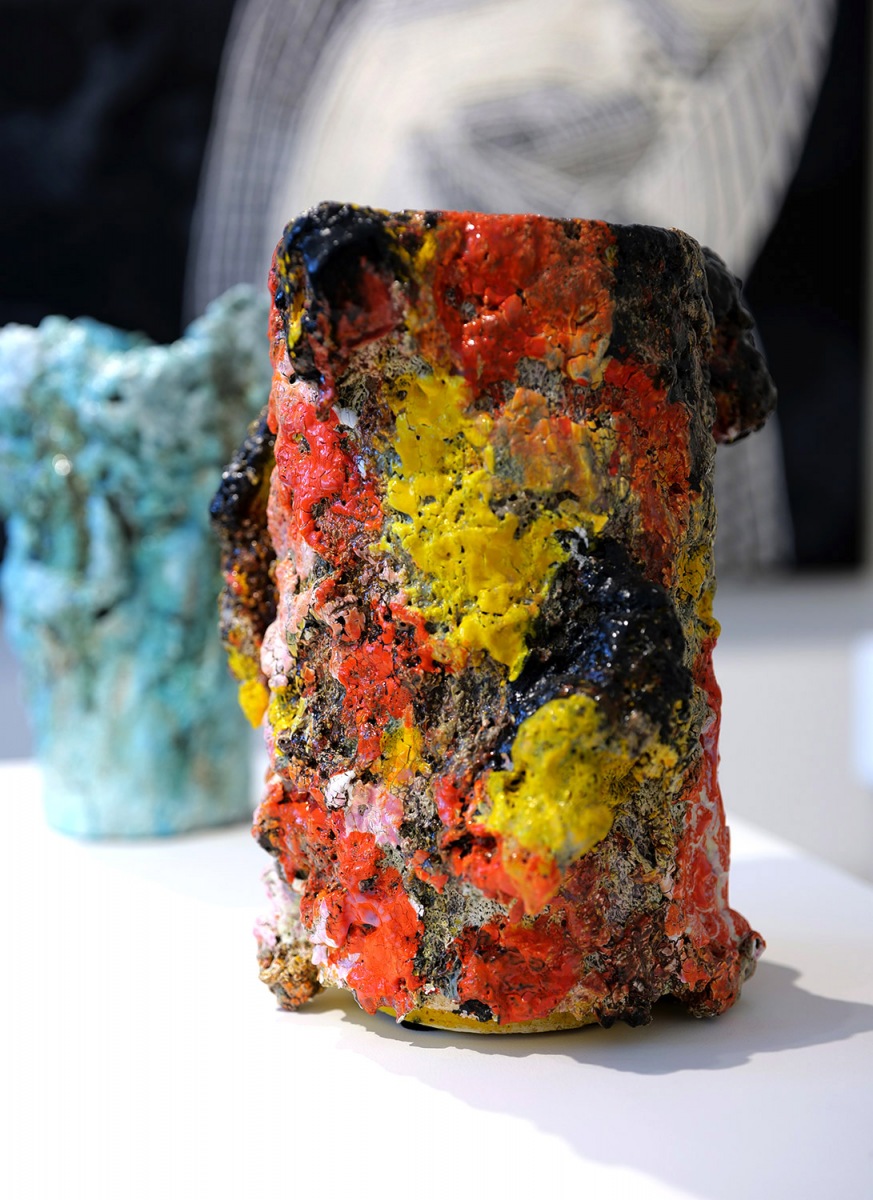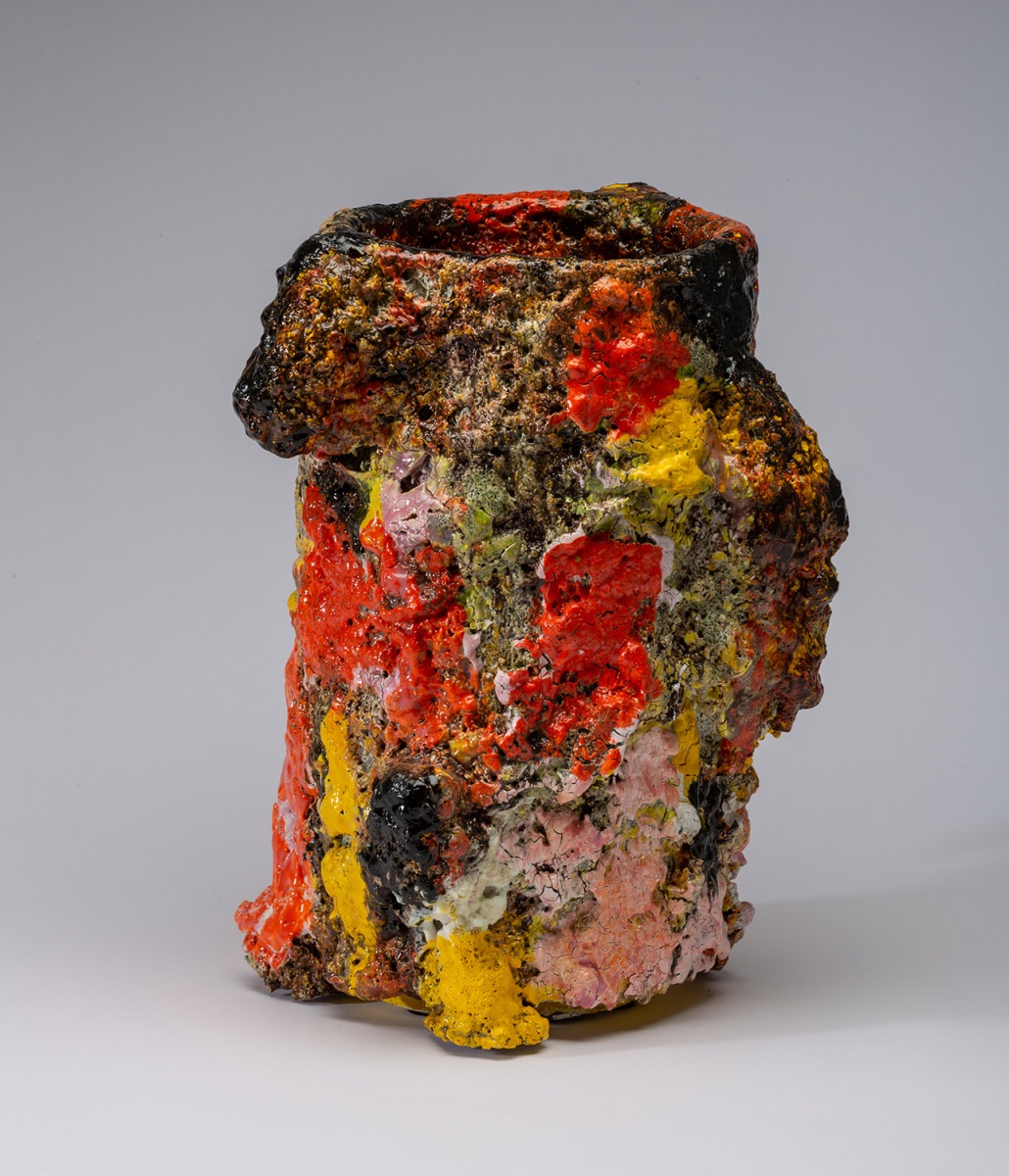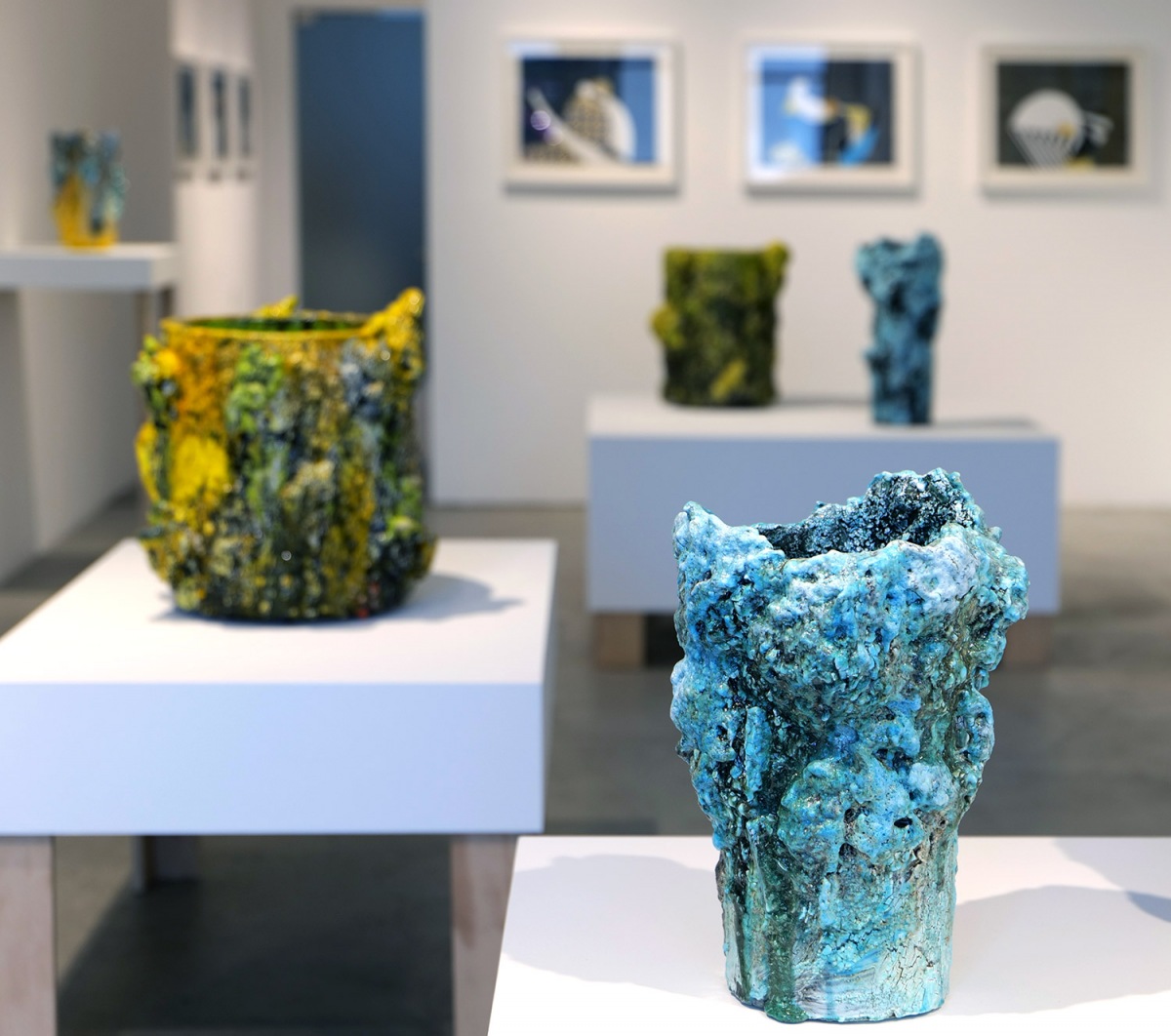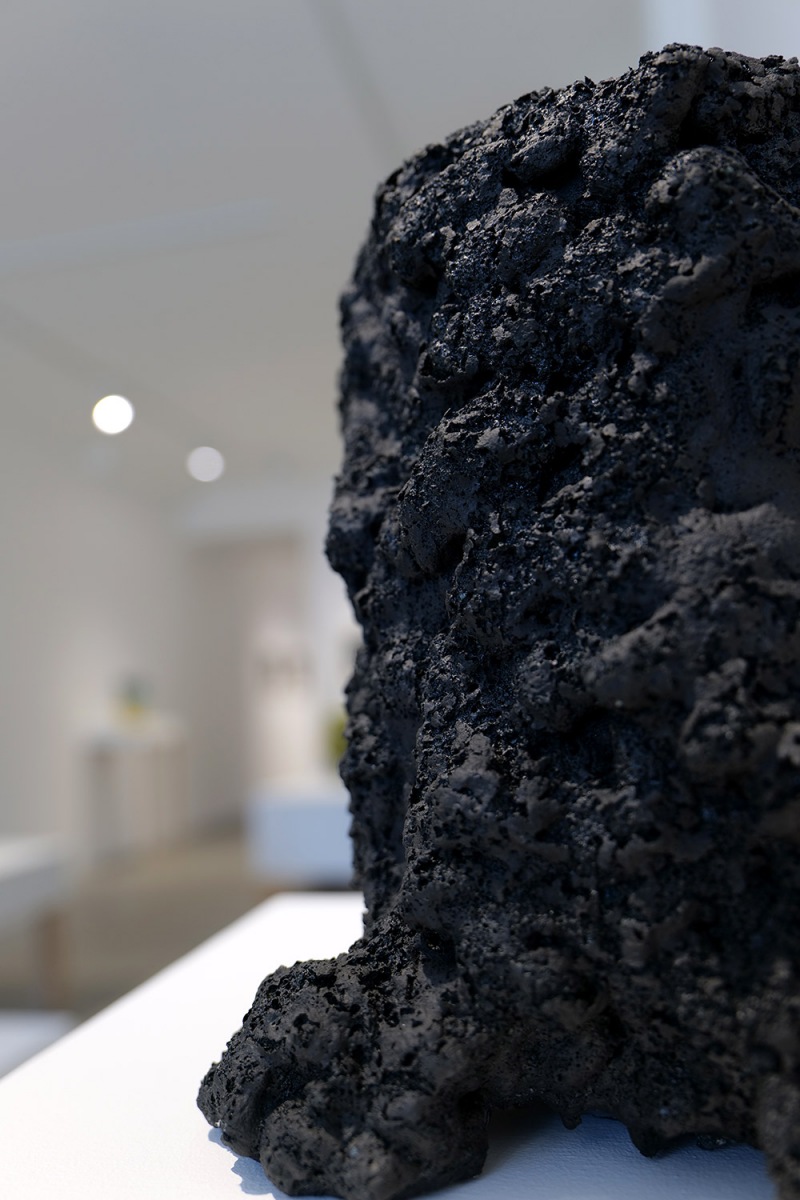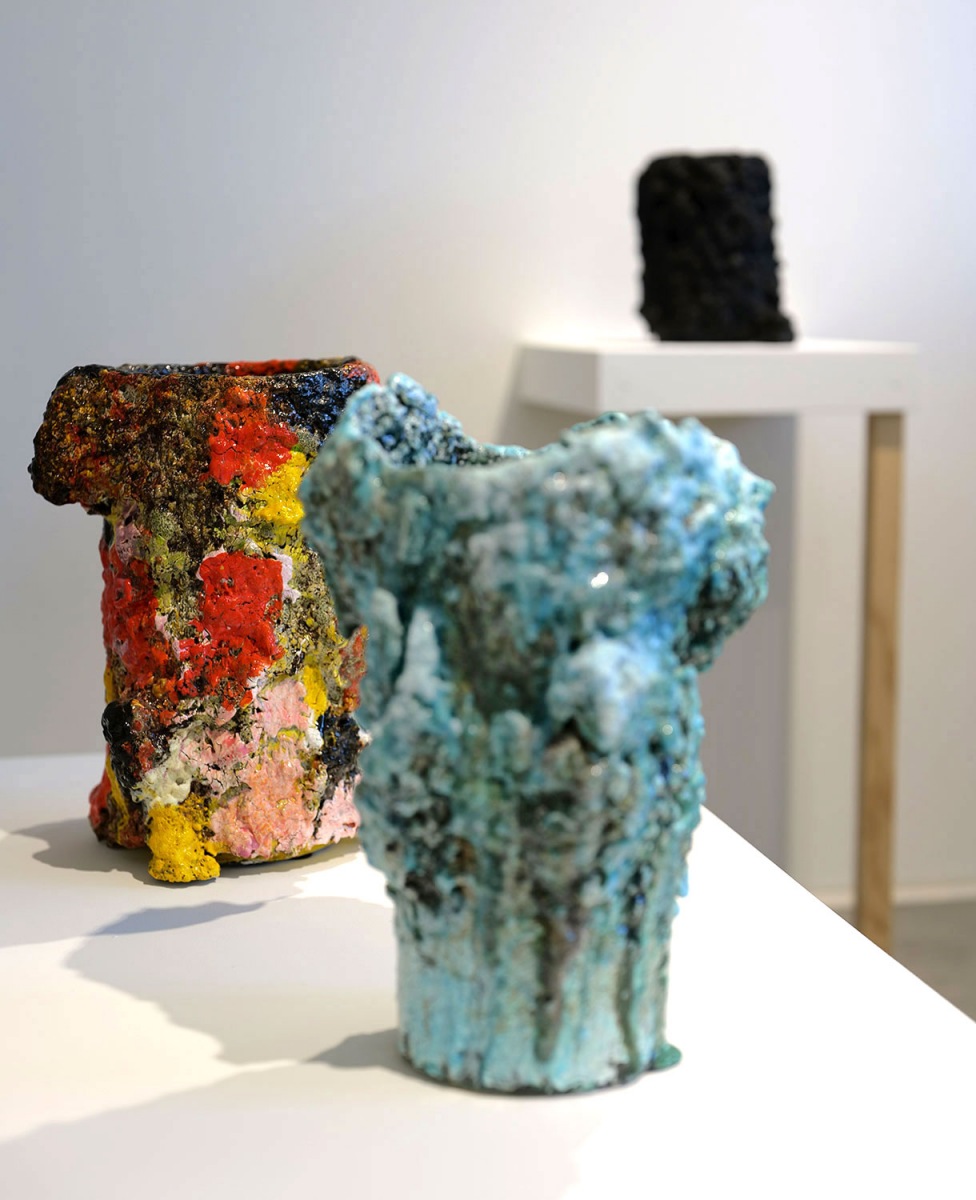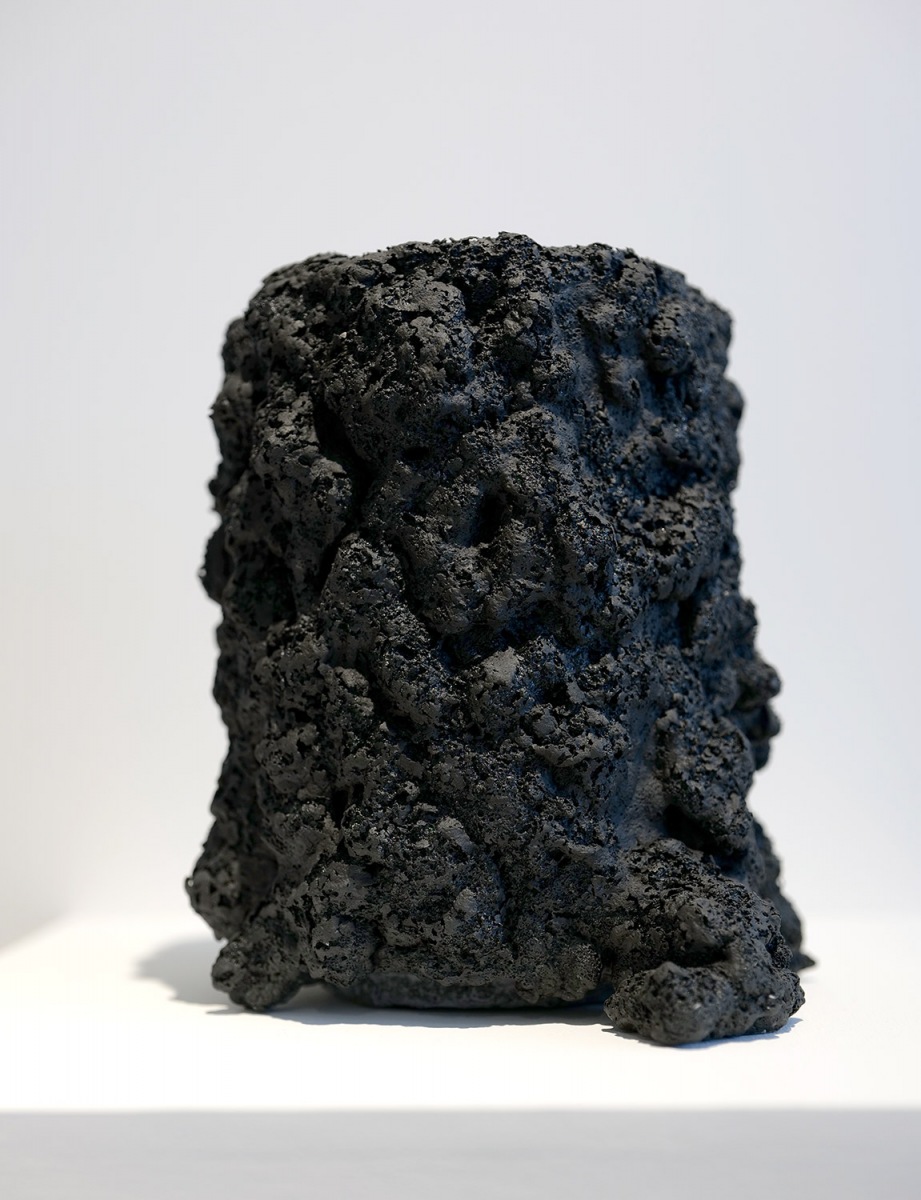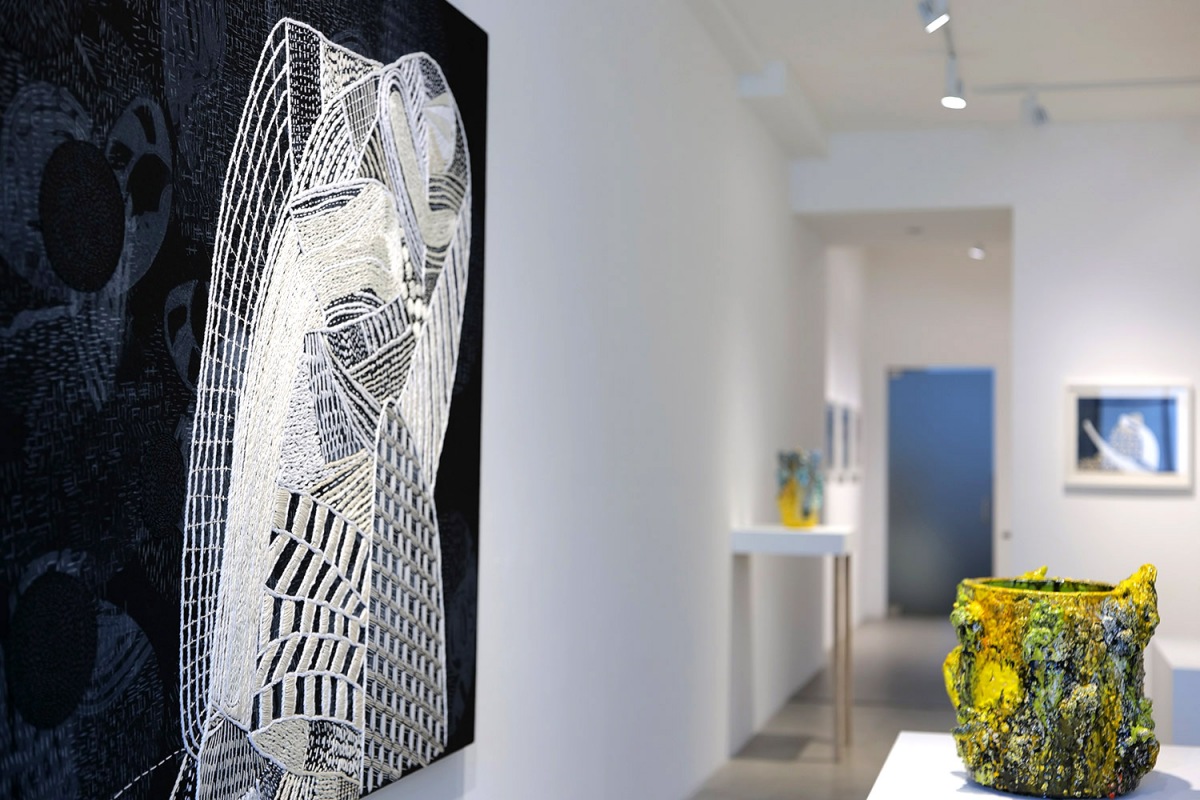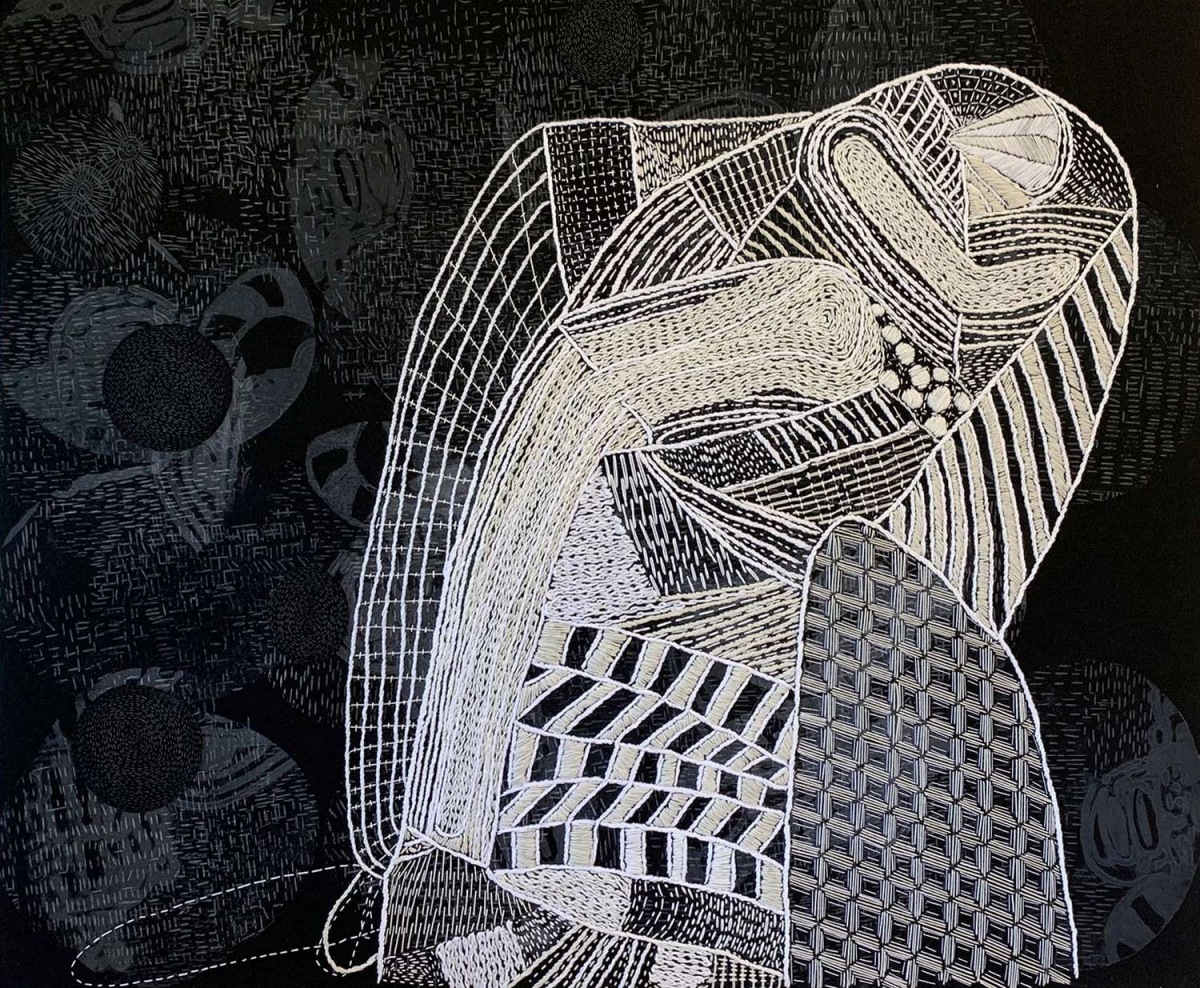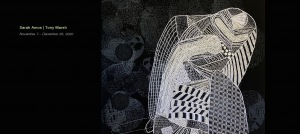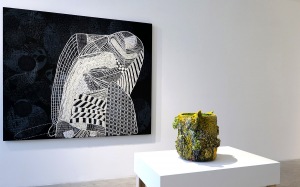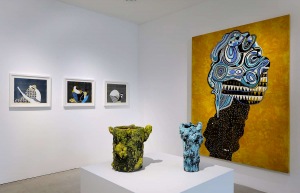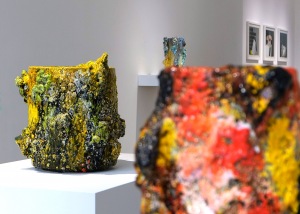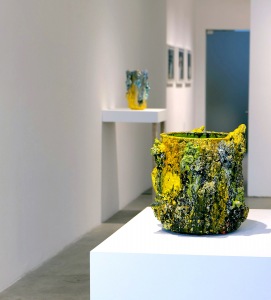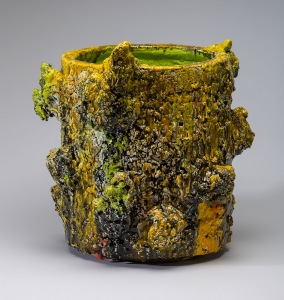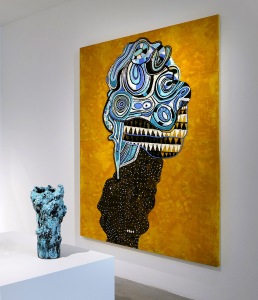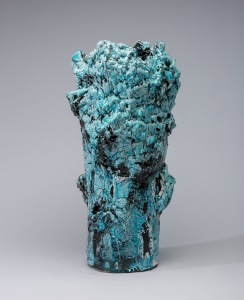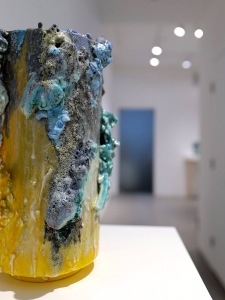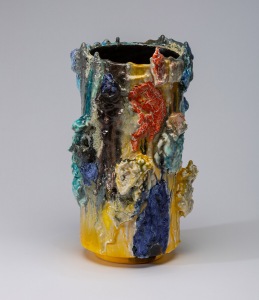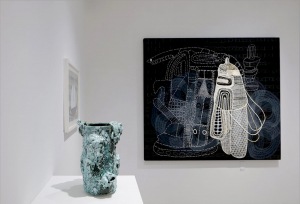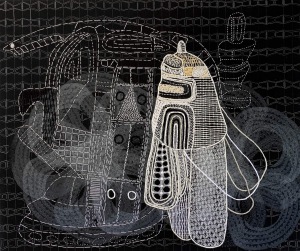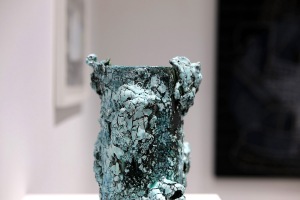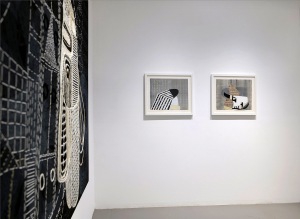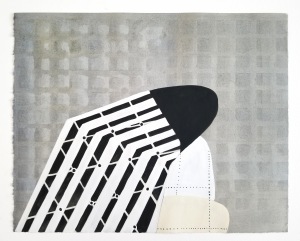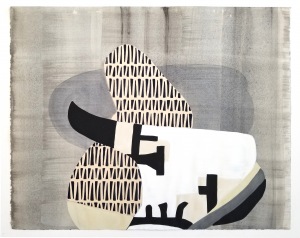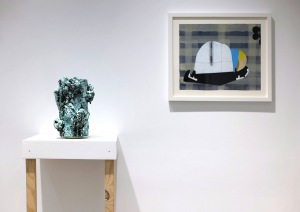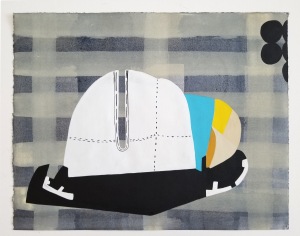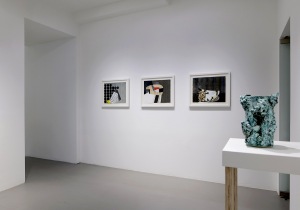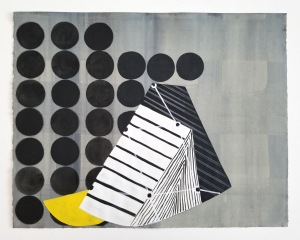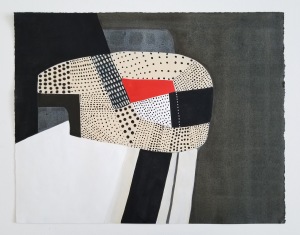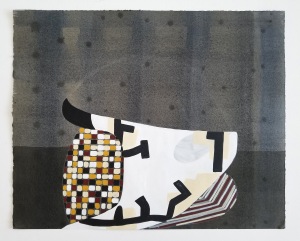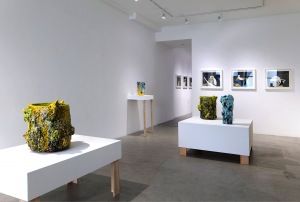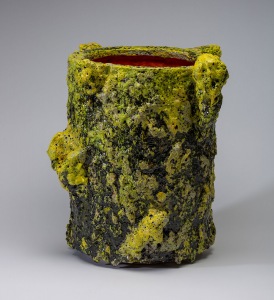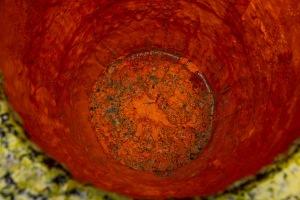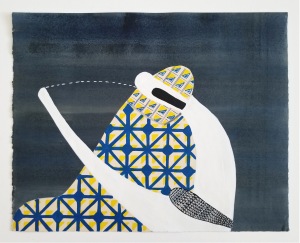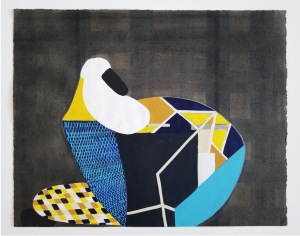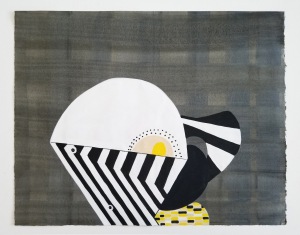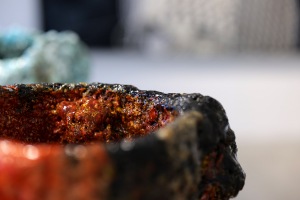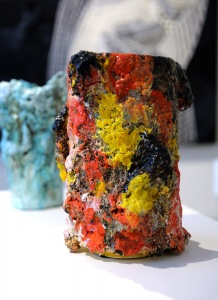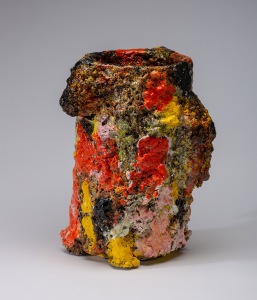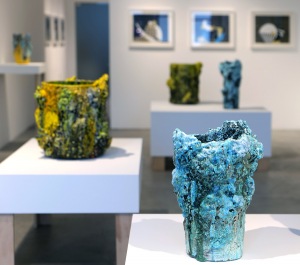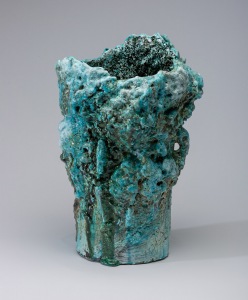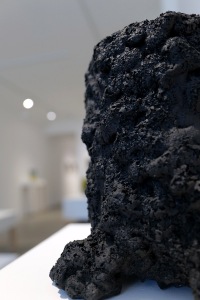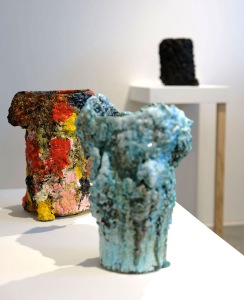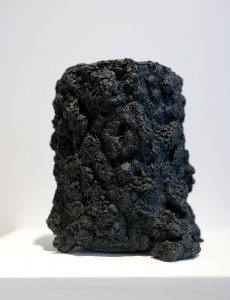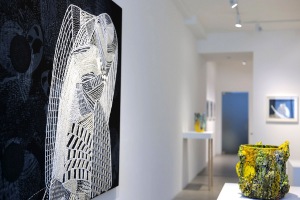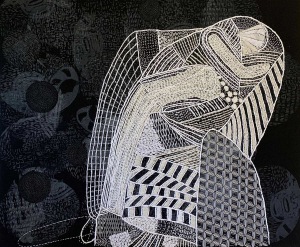 Press Release
Tony Marsh & Sarah Amos
Exhibition Dates: 07 November – 26 December 2020
PATRICIA SWEETOW GALLERY presents Tony Marsh, ceramic sculpture and Sarah Amos, mixed media fiber 'paintings.' We've paired two artists who are innovators in their respective practices, each applying material, media and process to expand boundaries and break expectations.
➤  Saturday, November 7th from 2 pm – 3 pm:   Reception Hours: 12 am – 5 pm. Time slots from 2 – 3pm are booked. Masks and social distancing required.

Can't join us in person? Join us in our Zoom Room for the Reception!! Nov 7️⃣, at 2️⃣ PM until 3️⃣ pm, Pacific Time (US and Canada). It's all about your questions, submit them and we'll get them answered!!!
Please copy the link below to join the webinar:
https://us02web.zoom.us/j/89603358826
No Registration required.
See you soon‼
➤ Visit during regular business hours and/or use our app to Book Your Gallery Visit
○○○
In our special October Zoom Event PSG is pleased to host Nancy Lim, Assistant Curator of Painting and Sculpture at the San Francisco Museum of Modern Art, in conversation with artist and educator Tony Marsh.
Nancy Lim is Assistant Curator of Painting and Sculpture at the San Francisco Museum of Modern Art. She is co-curator of the 2019 SECA Art Award Exhibition: Kenyatta A.C. Hinkle, Sahar Khoury, and Marlon Mullen (2019–20) and Mythos, Psyche, Eros: Jess and California (2019), as well as curator of multiple collection exhibitions, including Stranger in a Strange Land (2018). She also contributed to the retrospectives of Vija Celmins (2018–19) and Bruce Conner (2016–17). Prior to SFMOMA, she worked at the Guggenheim Museum and the Museum of Modern Art, New York. Upcoming exhibitions include Conversation 8: Harry Dodge and Alicia McCarthy (2020) at the San Francisco Arts Commission Galleries and Deborah Remington: Kaleidoscopic Vision at the di Rosa Center for Contemporary Art (2020).
➤ November Zoom Event – In Conversation: Sarah Amos & Julia Couzens | Date TBA
Tony Marsh has contributed to the practice of contemporary ceramics as an artist, educator and innovator for over 40 years. In this exhibition Marsh presents Crucibles and Cauldrons, aptly named after instruments forged with fire.
His simple cylindrical forms provide necessary real estate for his unique surface amalgamations using invented and commercial glazes, slips, raw powdered materials and mineral concoctions. Marsh deliberately leaves all formula notes and process trails blank, a purposeful amnesia, resulting in extraordinary freedom from predictability and repetition. He allows fire and gravitational force to unfold each luminous sculpture.
"Marsh is fearless in his explorations of texture and color, applying multiple glazes and mineral coatings. He subjects each piece to numerous firings, letting chemistry and chance have at it, over and over again."

— Leah Ollman, Art Critic, Los Angeles Times, Nov. 2019
Tony Marsh was recently named a United States Artists Fellow in 2018, an honor awarded to outstanding contributors in American Arts and Letters. Marsh is a Professor at California State University, Long Beach, where he chaired the Ceramics Department for 25 years (1995 – 2015).  Marsh is the founding Director of the Center for Contemporary Ceramics (2017), a national and international residency program on the campus of CSULB. He has been a Visiting Artist and Lecturer at over 60 institutions and foundations including the Chicago Art Institute, Kansas City Art Institute, UCLA, Parsons School of Design, Alfred University and Seoul National University.
His ceramic sculpture is included in over thirty permanent collections, including The Metropolitan Museum of Art, NY; Museum of Arts and Design, NY; Los Angeles County Museum of Art; Oakland Museum of California; Gardiner Museum, Toronto; The Museum of Fine Arts, Houston; San José Museum of Art; ASU Art Museum Tempe; and the Foshan Museum of Contemporary Art, Foshan, China. Work from Marsh's Crucible series recently acquired by the Crocker Art Museum can be seen in the exhibition Cool Clay until December 31, 2020.
"I wanted to use the thread like a web, sending out information while connecting both the print below and the drawing above… After working on large felts, I realized that the thread had replaced the drawing material and the felt had replaced paper. A new direction that I had always sought was amassing in front of me." —Sarah Amos
PSG is pleased to present Sarah Amos, in her debut San Francisco exhibition. Amos will present three mixed media fiber works from her Chalk Lines series and nine paintings on paper from the Night Hive series.
Upon first glance it's easy to mistake Amos's 2D works for paintings, but upon close inspection they quickly dissolve into deeply textured, layered textile works. Defying classification, Sarah Amos's large-scale mixed media works are more than the sum of their parts. A complex brew of dying, printing, stitching, sewing and layering – impossible for those less skilled, but in her hands, masterfully combined. She mimes the realm held sacred for painters, deftly composing mixed media works that found early inspiration from Hokusai's ghost prints, Kabuki Theater, African ritual dress and sacred objects. Her innovation in print media has allowed Sarah to pursue media outside the constraints of a single-minded approach.
Chalk Lines, originally exhibited at the CUE Art Foundation, was reviewed by John Yau for Hyperallergic in November 2019.
"Amos's work may be labor-intensive, yet it conveys neither labor nor the consumption of time, but a meditative joy. In this, you sense her rejection of the art world's alignment with capitalism, and its use of outsourcing, infinitely repeatable means of production, and the exploitation of others to carry out one's "ideas." Again, I would stress that what transports the artist's labor to another level is her chimerical ingenuity with her materials and painstaking processes. The ordinariness of her stitches becomes extraordinary in their configurations."

— John Yau, Poet/Art Critic, Hyperallergic, Nov. 2019
Amos was recently awarded the 2020 Joan Mitchell Center Artists-in-Residence, rescheduled to 2021; and the 2020 Adolph & Esther Gottlieb Foundation Grant. Recent and past exhibitions include the CUE Art Foundation, New York in 2019; the Huntington Museum of Art, West Virginia; Fisher Museum of Art, University of Southern California; Penn State University, Pennsylvania; and Monash University, Melbourne, Australia.
Originally hailing from Australia, Sarah Amos lives and works on the East Coast. She left Australia to attend the Tamarind Institute of Lithography in New Mexico where she became a certified Tamarind Master Printer in Lithography. In 1998 Sarah became the Master Printer for the Vermont Studio Center Press, a position she would hold for 10 years. Since 2007 Amos has been an Adjunct Professor at Dartmouth, Williams and Bennington Colleges teaching Printmaking and Drawing.
Artist Page