Videos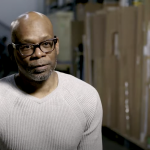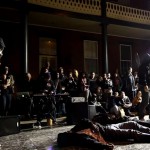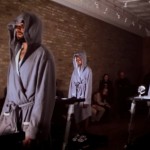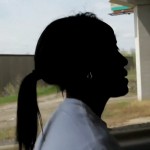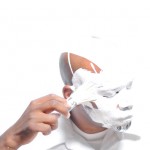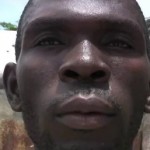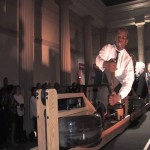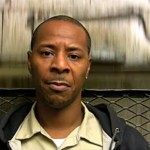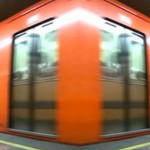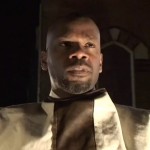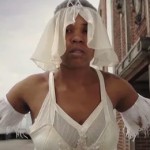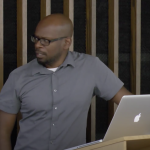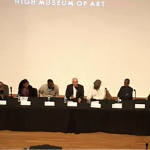 BIO
Interdisciplinary artist Jefferson Pinder gained national attention with the exhibition Frequency at The Studio Museum in Harlem in 2006. In this exhibition was Car Wash Meditations, a short video of a car rolling through a carwash to the music of Nas's "Made You Look," while explosive colors of soap manifest as action painting on the screen. The combination of sound and image is set against a profile of a Black man, Pinder, seated in the car. Such is the complexity of Pinder, who intuitively applies his knowledge of music, imagery, and performance to address complex issues of race, ethnicity, and class. Unfortunately events, recent and historical provide Pinder with no end of material that he powerfully and poetically composes in compelling performances. Troy Patterson of Slate Magazine, writing for Southern Living, praised Pinder's work saying its impact "lies in its ability to provoke meaningful dialogue." The Washington Post compared his early work to that of Jacob Lawrence saying, "Like all Pinder's best videos, it is a simple conceit, simply realized. But it speaks simply of the same complexities that Jacob Lawrence did."
Pinder says of his work, "Inspired by the symbiosis of music and the moving image, I portray the black body both frenetically and through drudgery in order to convey relevant cultural experiences. To get to the essence of this conversation, I place no restrictions on the tools that I employ as an artist, working with materials as disparate as neon lighting and found items in my sculptural stylizations. I find ways in which reclaimed materials convey rugged histories, relating them to a Black American experience."
Pinder's recent series of performances and video explore the horrific events of Red Summer of 1919. A crew of selected performers led by Jefferson Pinder brings disperse historical locations and events back into focus by re-enacting the turbulent events of the Red Summer of 1919 . Videos and performances including Float, Elaine, Fire and Movement, THIS IS NOT A DRILL and Sonic Boom were enacted at the location of each violent event and comprise Red Summer Road Trip. The performance documentation reflects on racism and trauma, with the hope of inspiring dialogue about history and the potential of change.
Jefferson Pinder (b. 1970, Washington, D.C.) has produced highly praised performance-based and multidisciplinary work for over a decade. His work has been featured in numerous exhibitions including The Studio Museum in Harlem, the Wadsworth Athenaeum Museum of Art in Hartford, Connecticut, The High Museum in Atlanta, the National Gallery of Art, Washington D.C. and Tate Modern in London, UK.
In 2021 Jefferson Pinder was named a Smithsonian Artist Research Fellow; a Guggenheim Fellow in 2017; a USA Joyce Fellowship Award in the field of performance in 2016, and in 2017 the Moving Image Acquisition award.
Jefferson Pinder received a BA in Theatre and MFA in Mixed Media from the University of Maryland, and studied at the Asolo Theatre Conservatory in Sarasota, FL. He was an Assistant Professor of theory, performance and foundations at the University of Maryland from 2003-2011. Pinder is currently Dean of Faculty, Professor in the Contemporary Practices department at the School of the Art Institute of Chicago.
UPCOMING EXHIBITION: SEPTEMBER – OCTOBER 2020 (Opening & closing date TBA)
Exhibitions