Theater group uses Houston streets as a stage to recall Camp Logan Uprising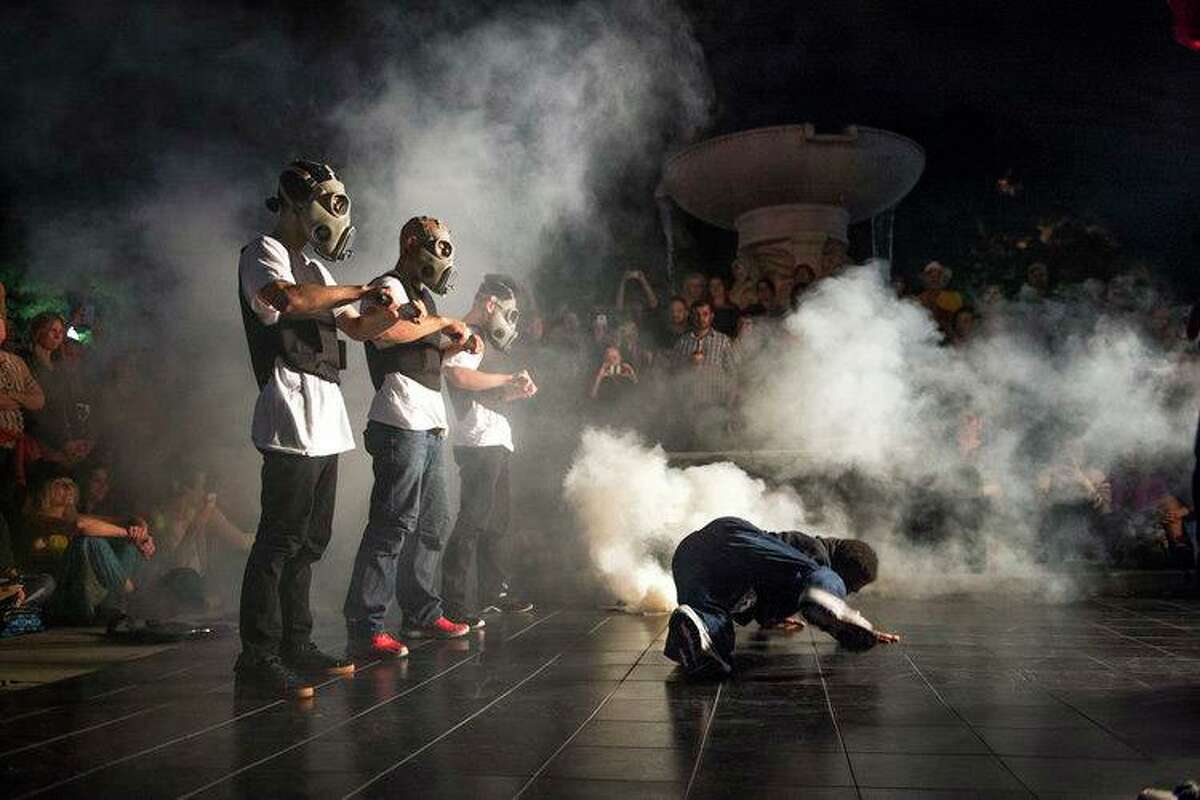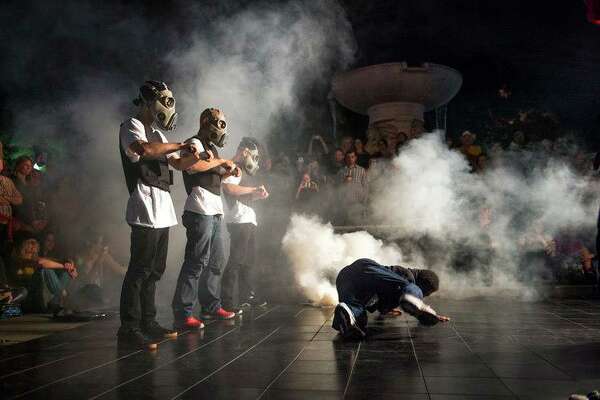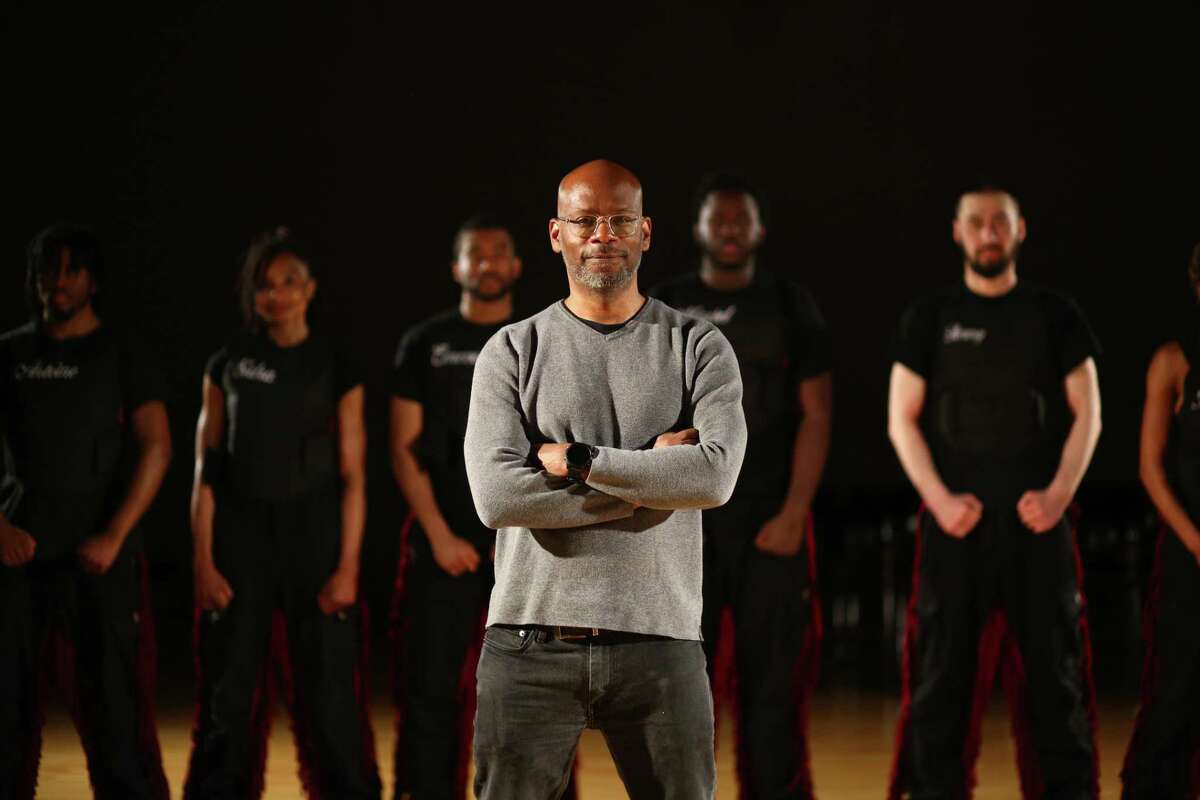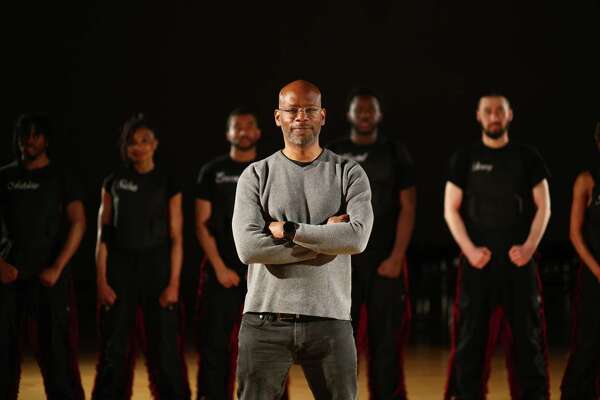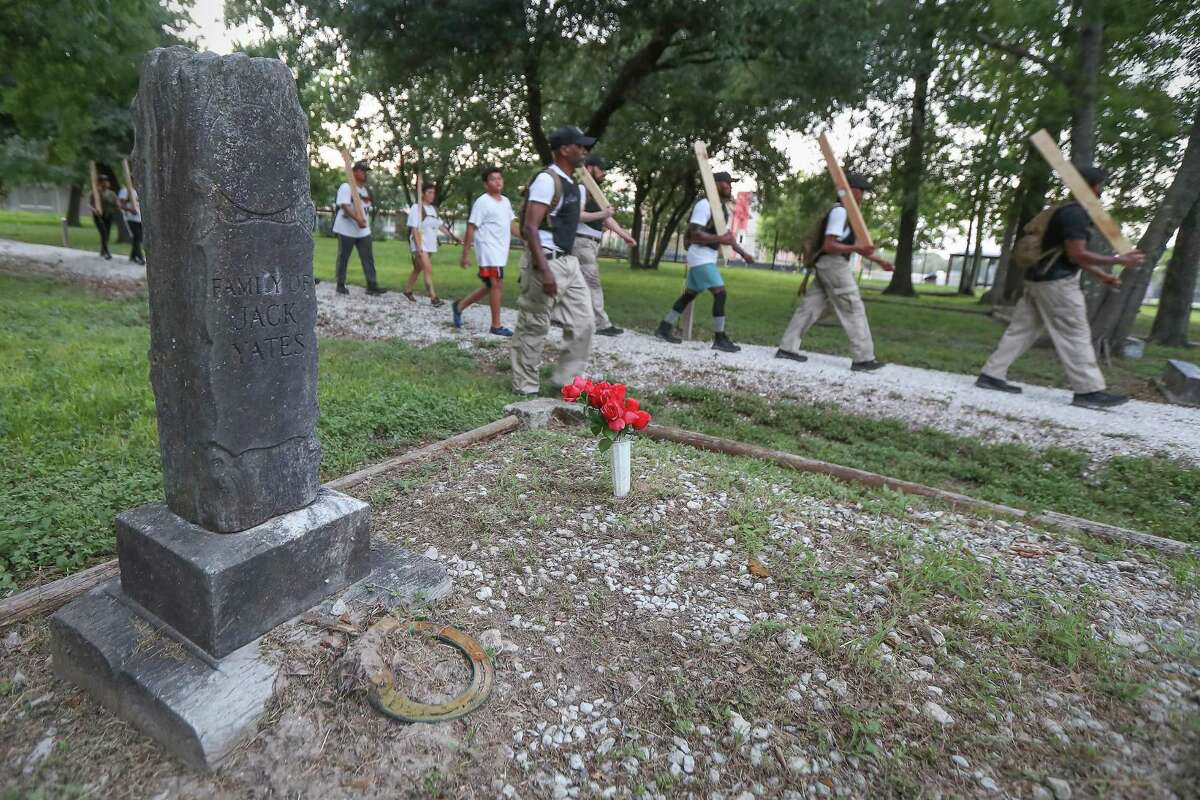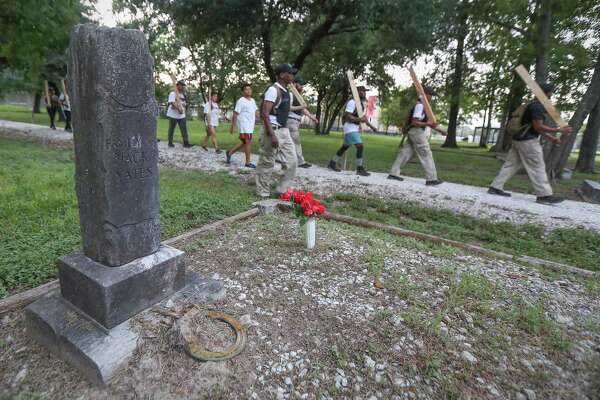 The nondescript shopping strip at 1009 Moy Street hardly looks like hallowed historical ground. A cheerful, retro sign for Pink's Pizza is its most notable landmark.
But on Thursday, artist Jefferson Pinder and his Middle Passage Guerilla Theatre Company hope to stir up feelings about what started there 102 years ago, when one of the U.S. Army's most-respected black units rebelled and killed local citizens — the deadliest night of racially motivated violence in Houston's history.
When
: 7-10 p.m. Thursday
Where: Four mile route viewing sites at 1009 Moy, Buffalo Bayou footbridge at Shepherd (about 7:45 p.m.), College Memorial Park Cemetery (3525 W. Dallas, about 8 p.m.) and the Gregory School (1300 Victor, about 9 p.m.)