by Julia Couzens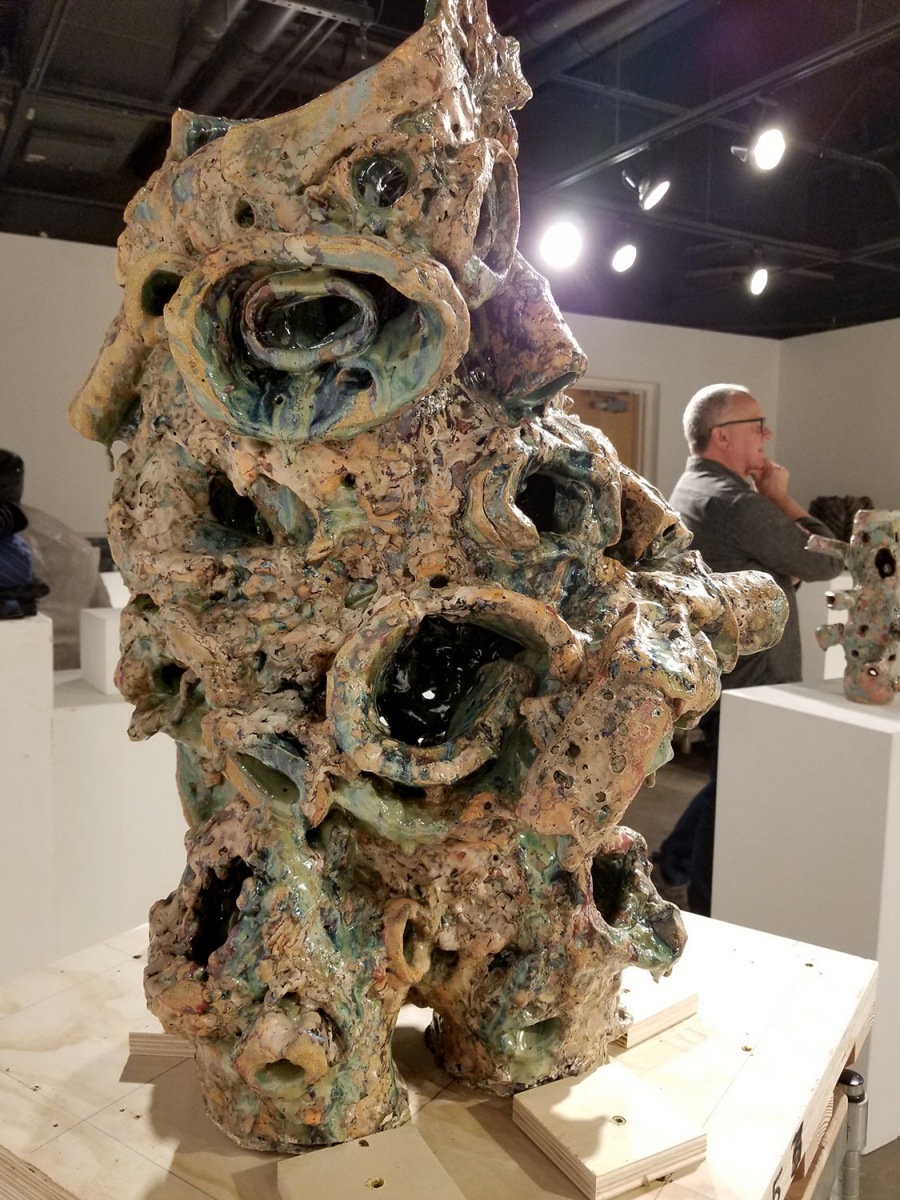 Christopher Miles's ceramic sculptures are lurching and sprouting eruptions of organic form.  Opulent clay bodies spew glazes from tubular protrusions and gawping cavities, evoking visceral bodily transformation and dramas of ruinous ravishment. To the extent Miles's sculpture represents disfigurement and eroticized physicality, he is arguably the David Cronenberg of contemporary ceramics.  Not only can one not look away, the work's irresistible Gothic contortions draw the viewer into an active relationship of participatory scrutiny.  We stoop, circle, bend, peep, peer, crane, and otherwise ogle the sculpture's leaking, beckoning grottoes.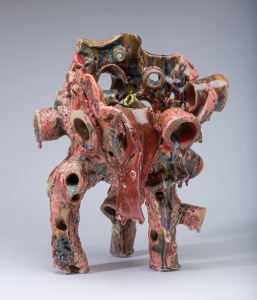 From "Noggins," important early work that referenced impaled, disembodied heads, Miles has dropped down into the body. His forms suggest torsos or stubby biological entities wholly their own.  Rolling out flat slabs of clay, he forms tubes that tunnel into and out of ungainly and hollowed out ceramic carcasses, creating concavities that extend outward in gestures verging on mortifying self-exposure.   One gets the sense that Miles's central interest is in excavating his own fabrication process.  "What can you do with what?" is the operative question, not "what is it?"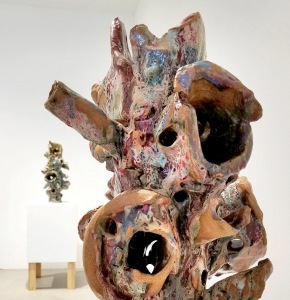 The work's insistent visceral presence is premised on close encounters with the flexible reality of indeterminate meaning.
What is inside and what is outside cannot be precisely identified.  Pitted, encrusted and barnacled outer surfaces are sheathed with oozing glazes intimating leaking primordial lakes within.  These radically formed globules of elemental gestural grafts trigger the voyeur's self-awareness. Stealing glances into runny tumescent ceramic peepholes feels inexplicably prurient, vaguely indecent and even a bit creepy.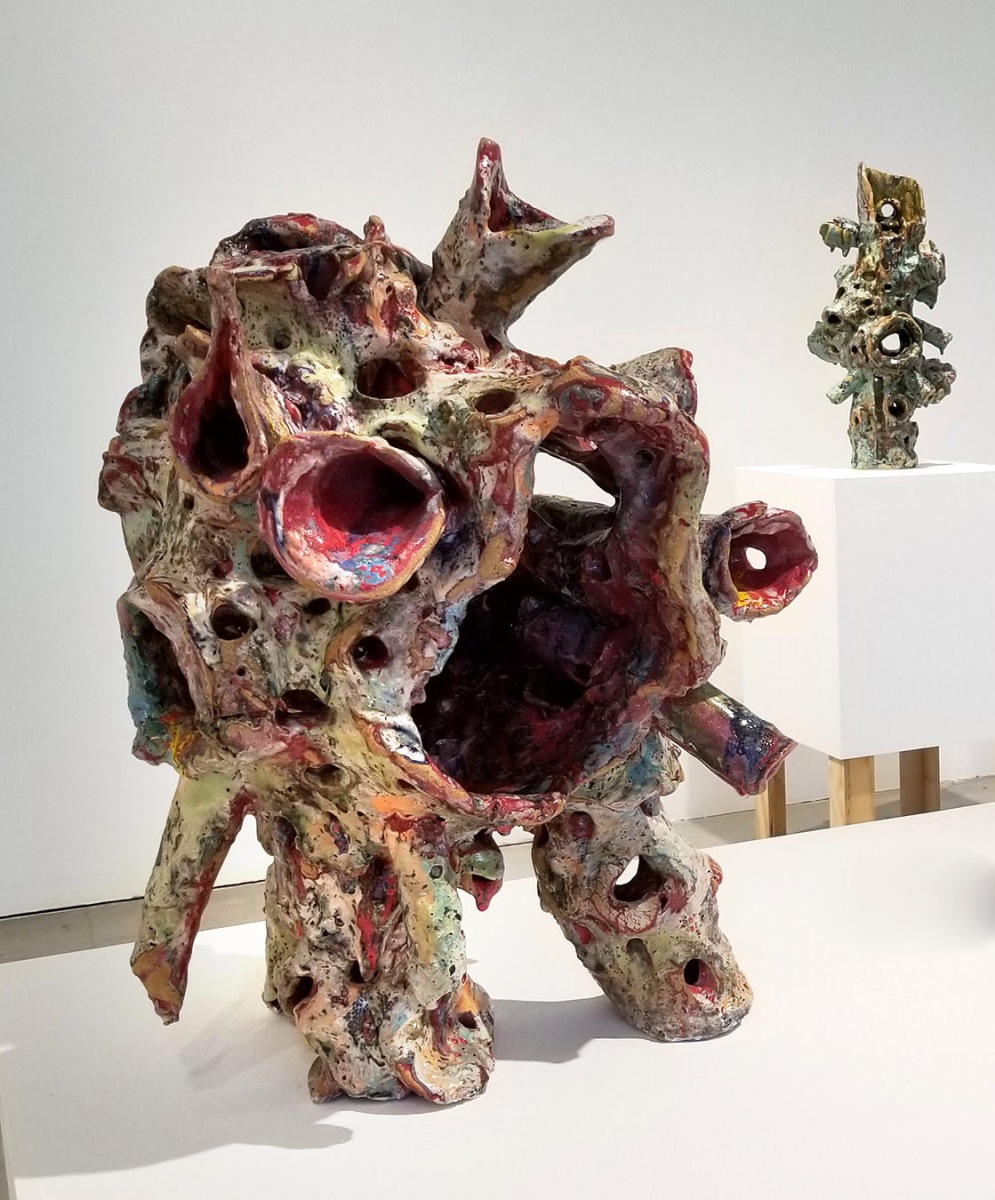 With clay and glaze, Miles reminds us that we are sensate, animal beings in a physical world.  We don't just look at his sculptures. We use them.  In our bending and stooping and peeking, we fit ourselves into his corpulent, bristling forms, discovering how art communicates.
JULIA COUZENS is an artist who also writes about contemporary art. She is a contributing writer to squarecylinder.com and The Sacramento Bee. Her essays have also appeared in Ceramics: Art and Perception, and for various West Coast institutions including the Crocker Art Museum, Riverside Art Museum, University of LaVerne, and UNLV/Marjorie Barrick Museum.