Jiha Moon – Familiar Face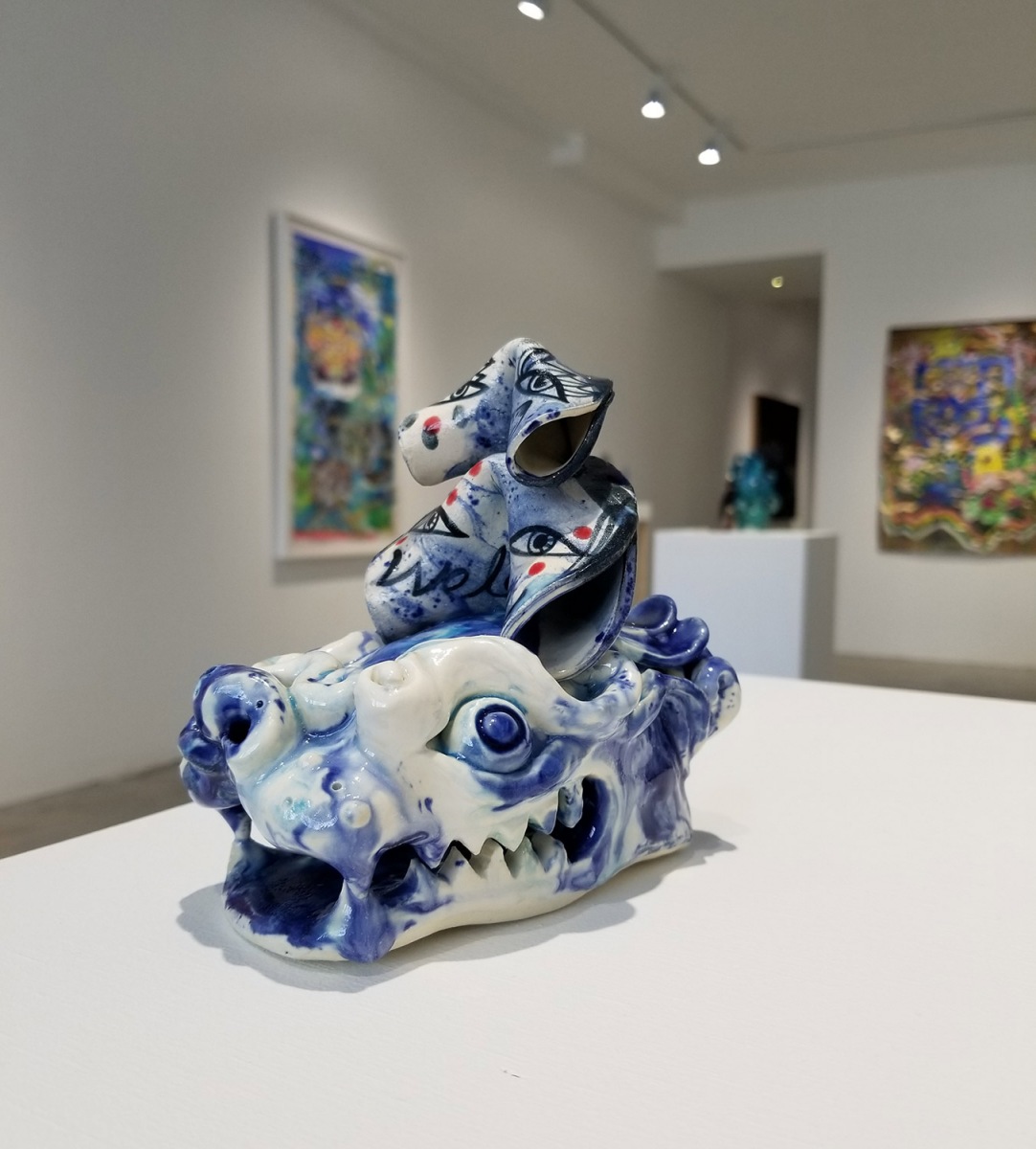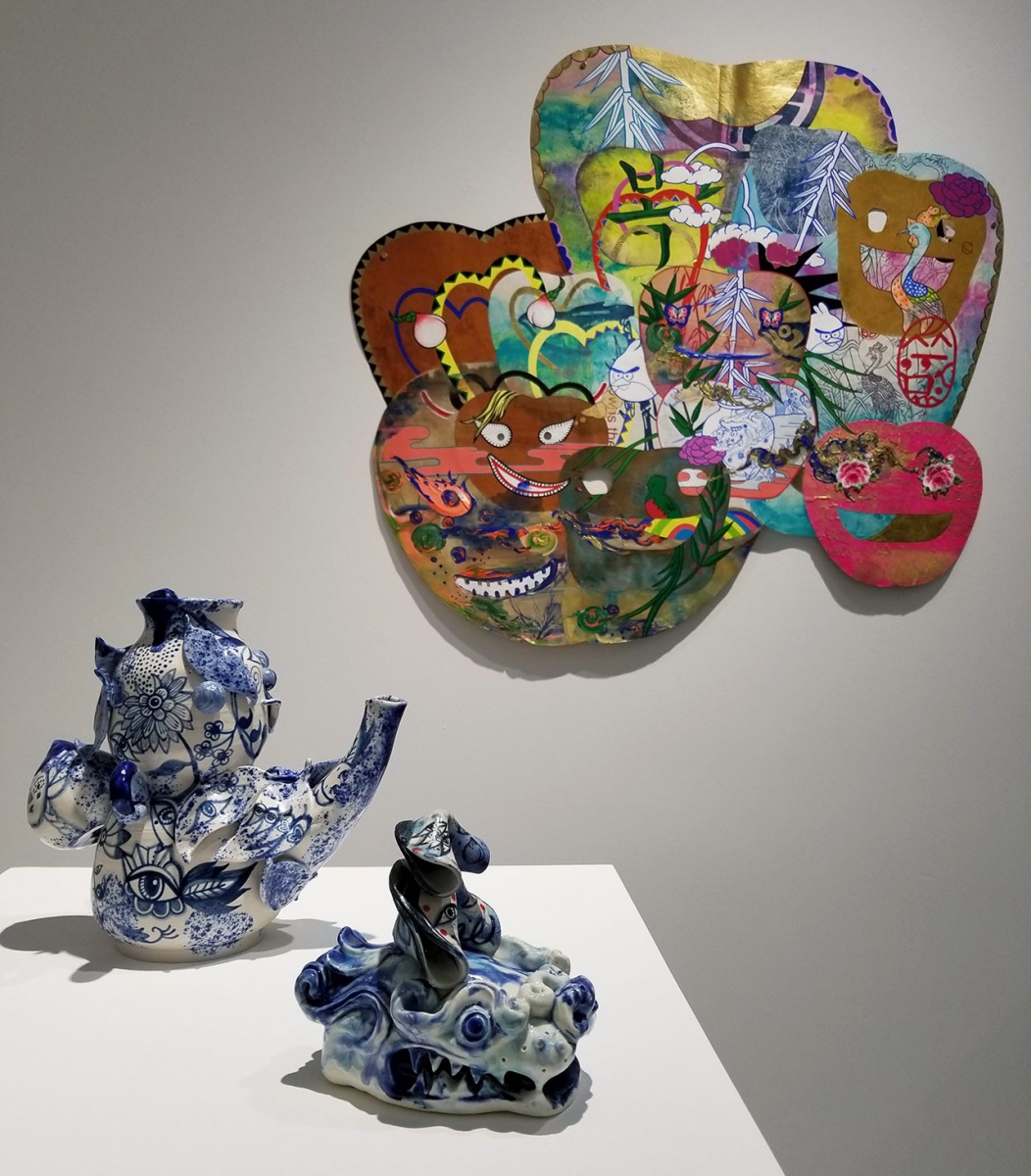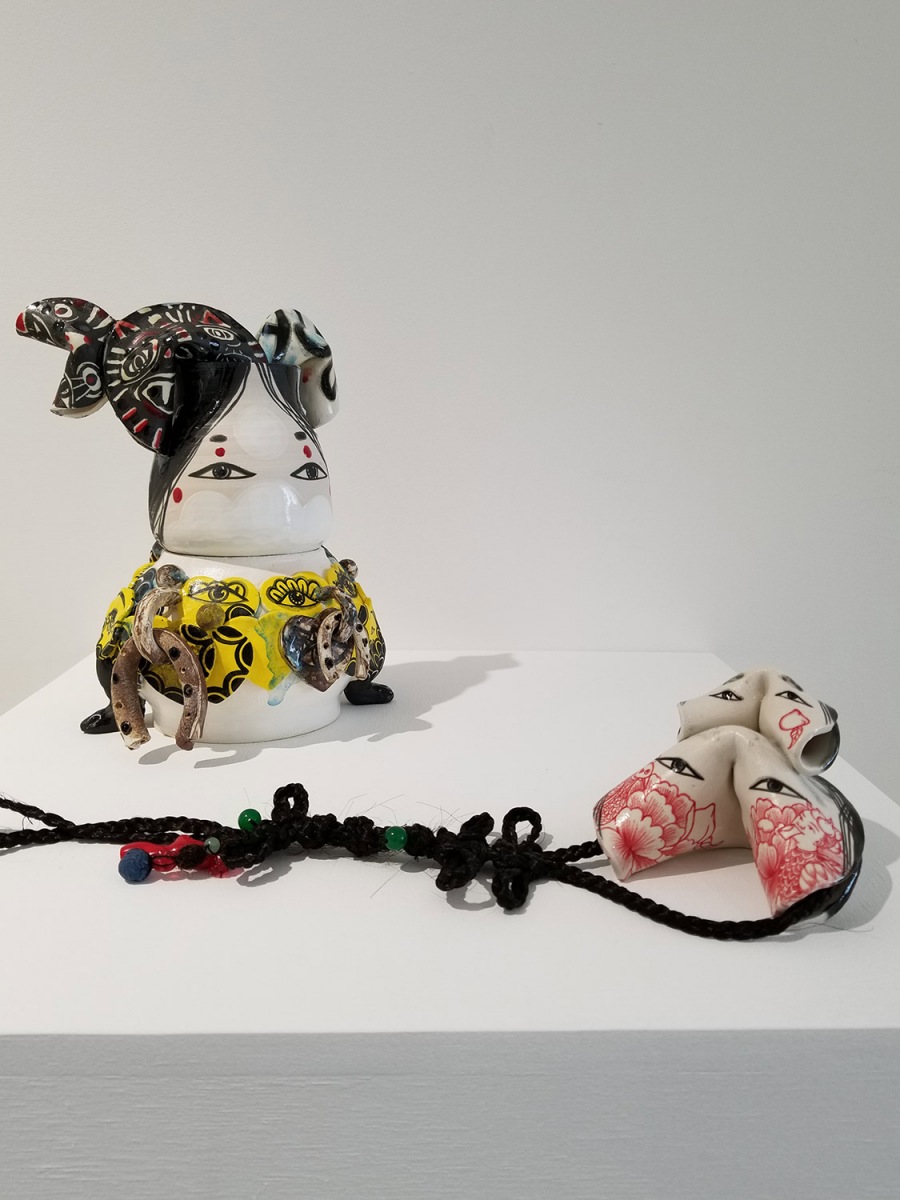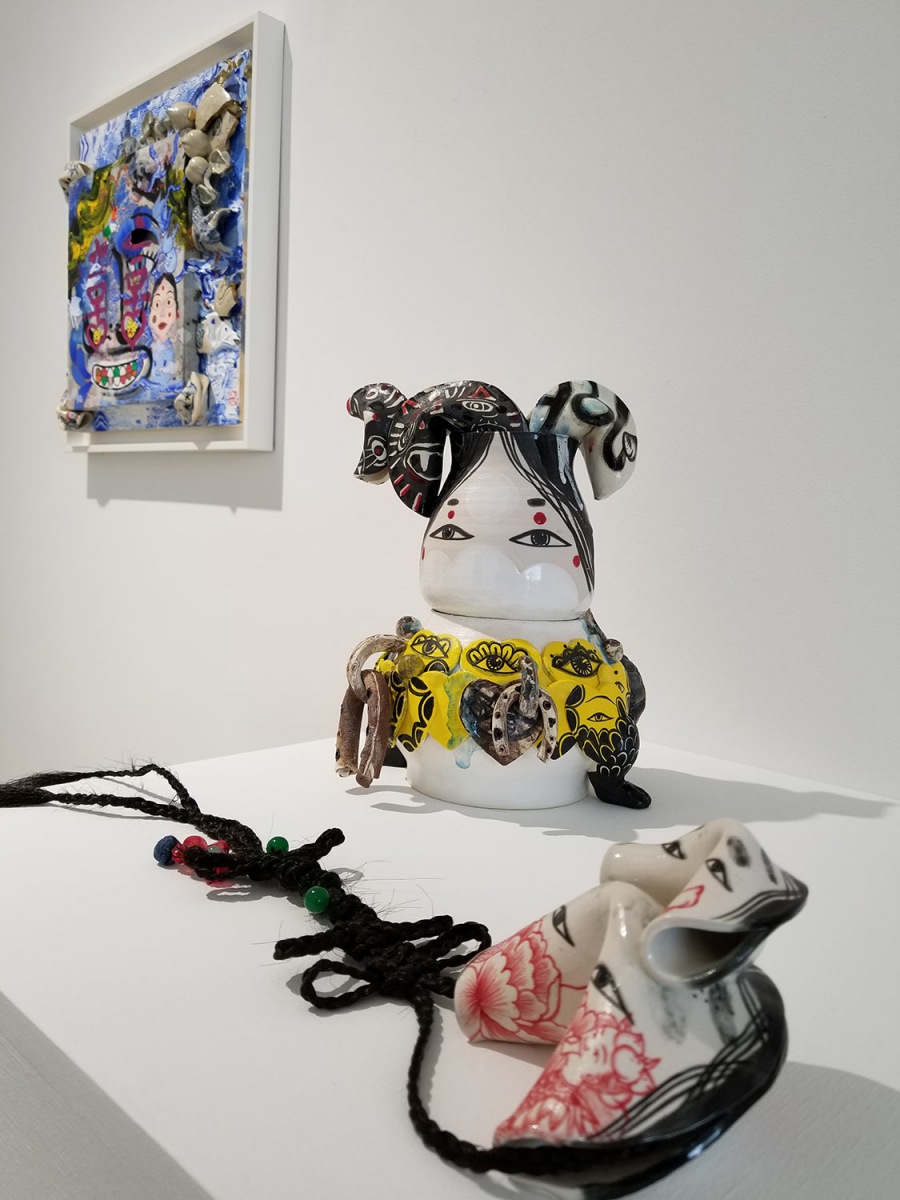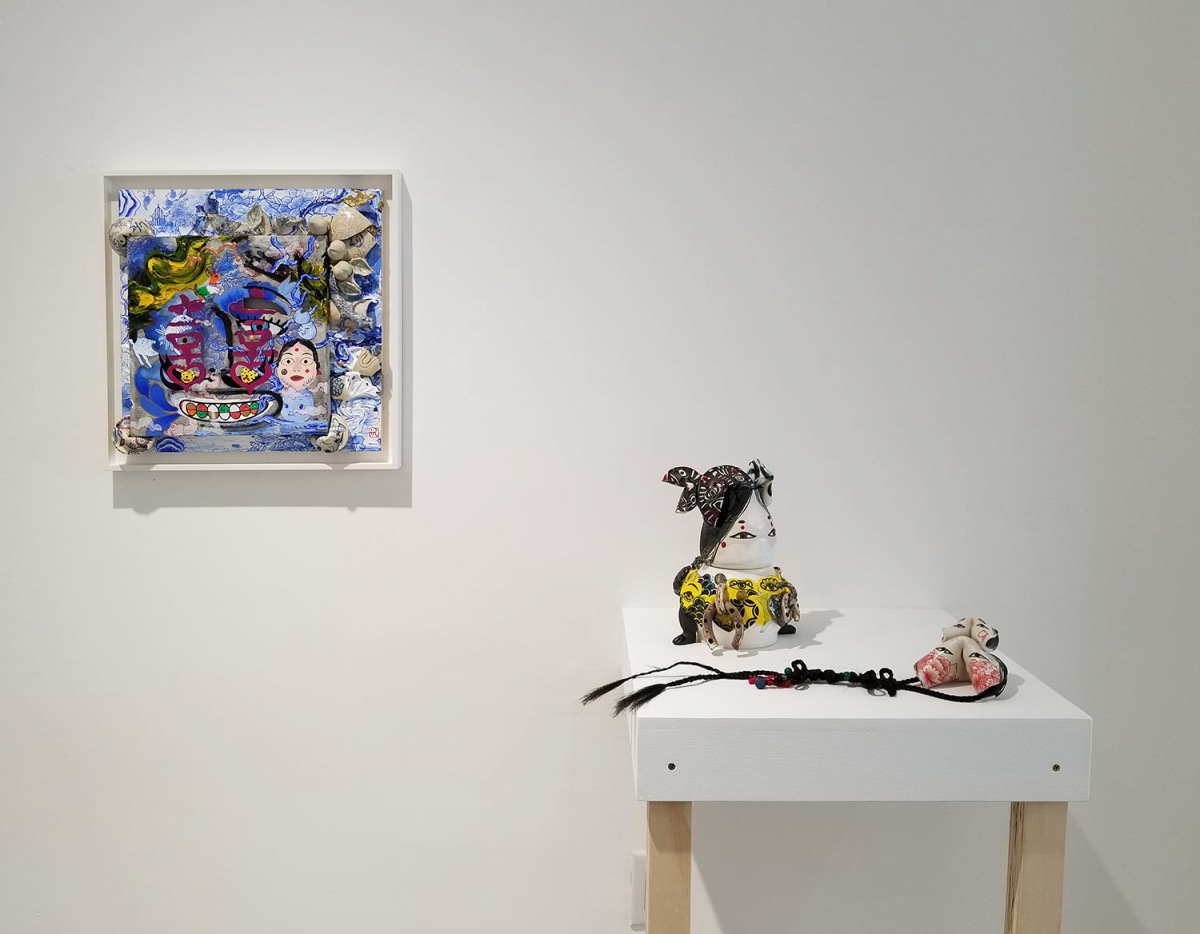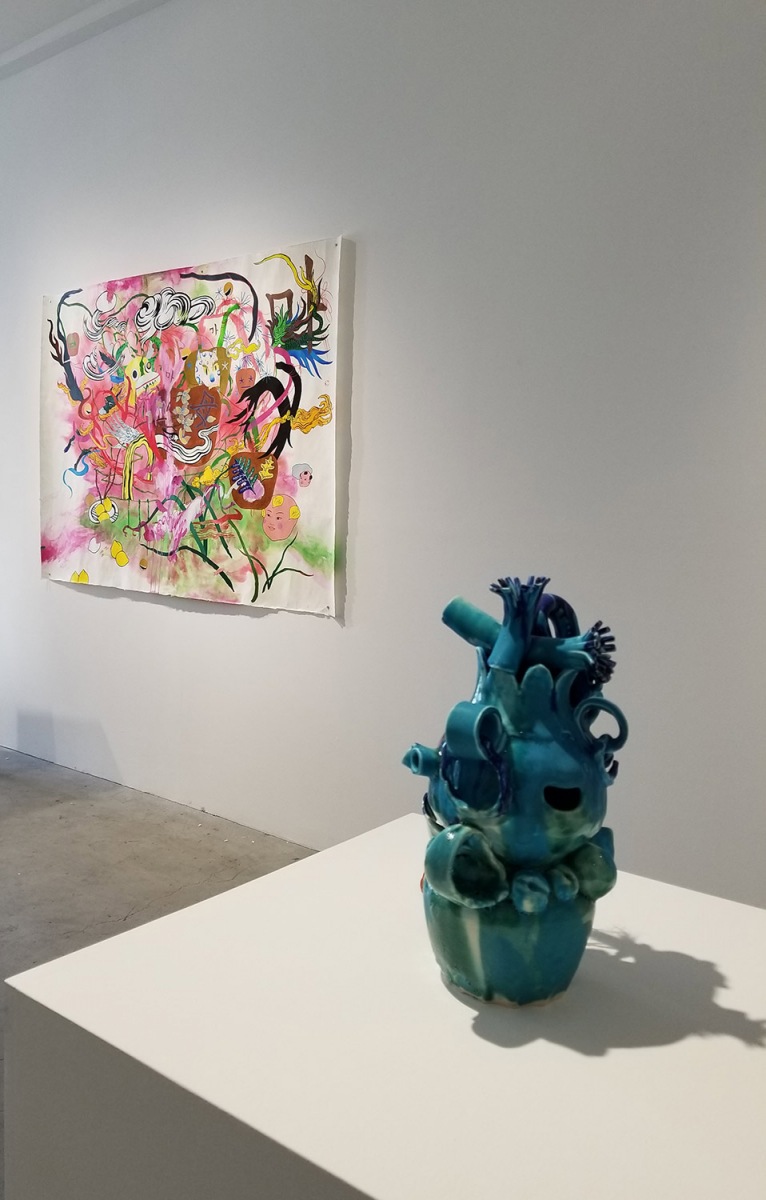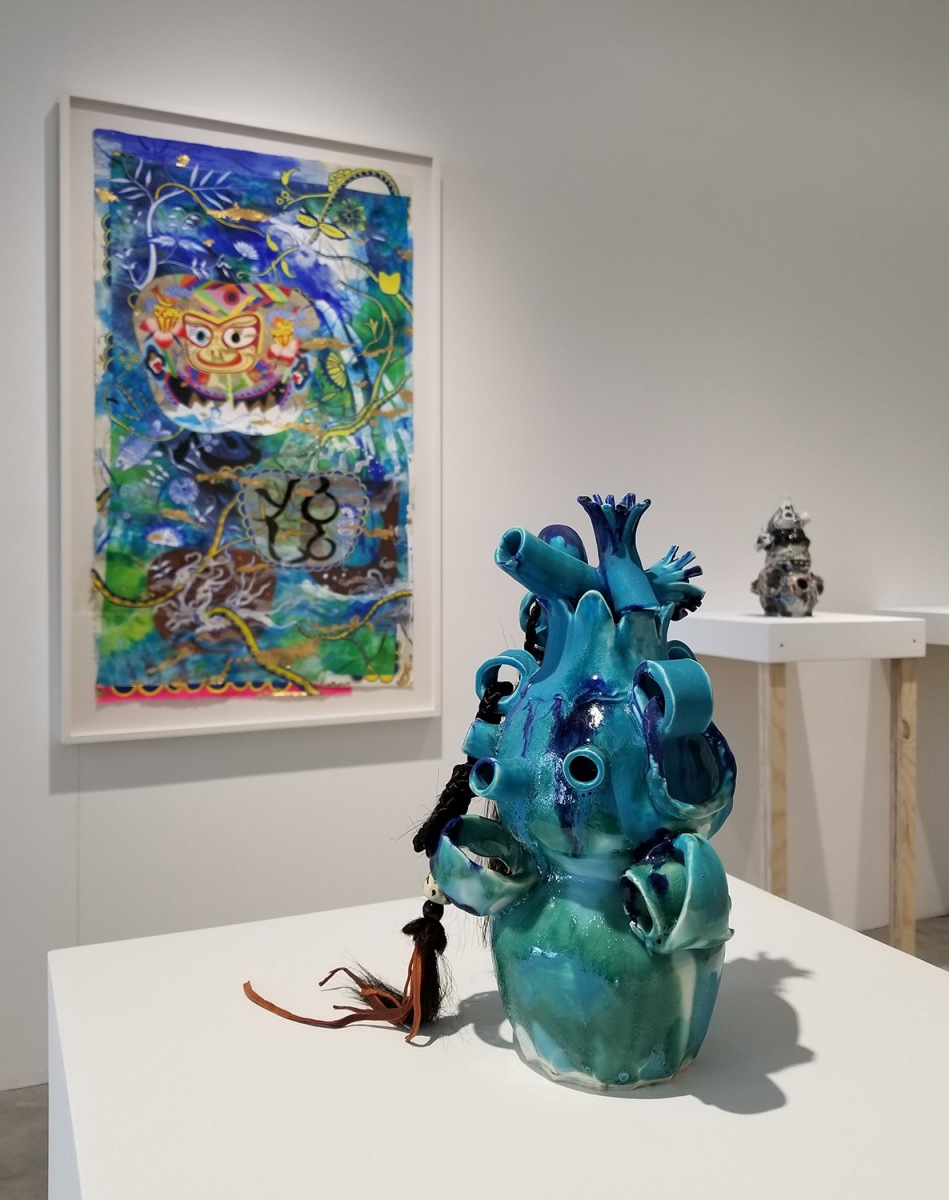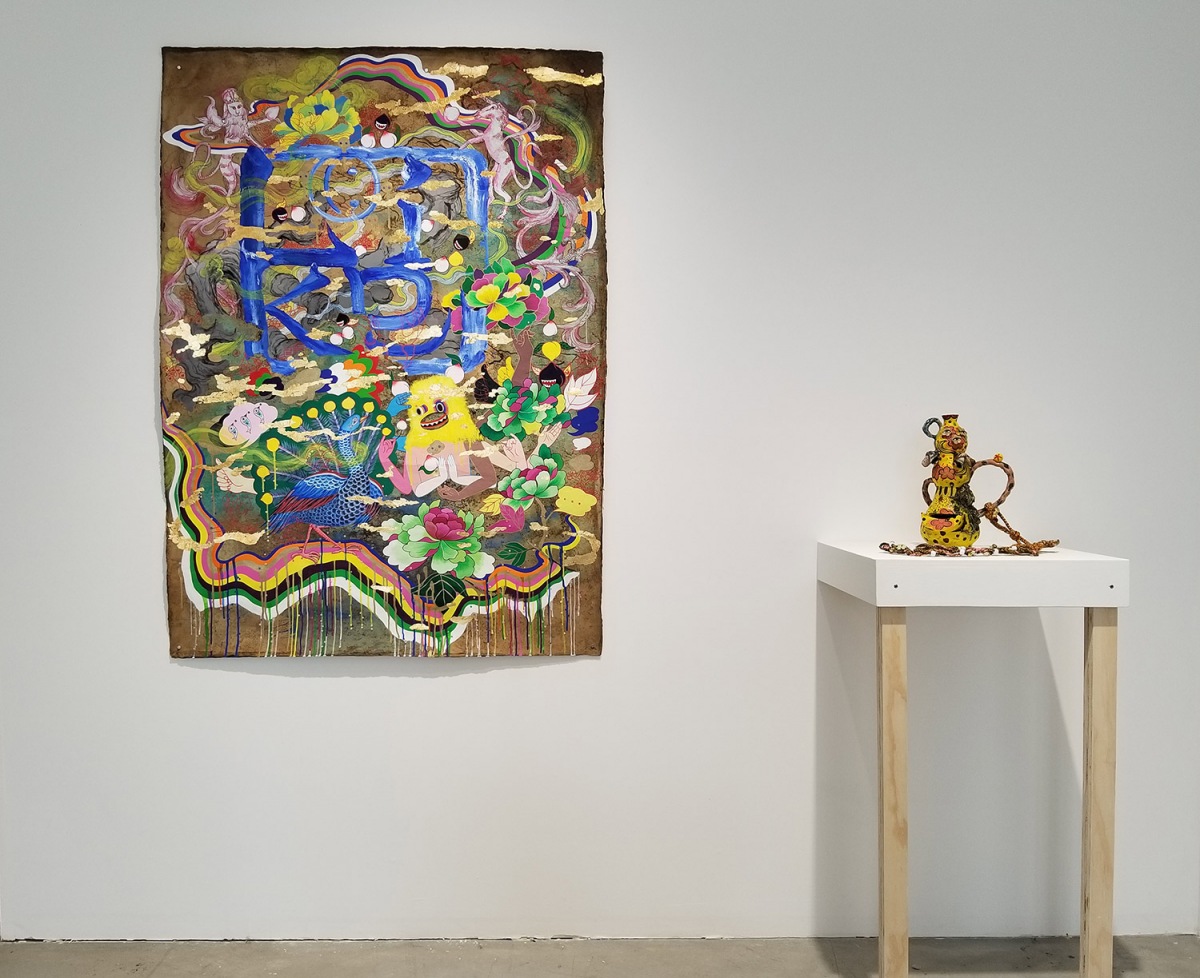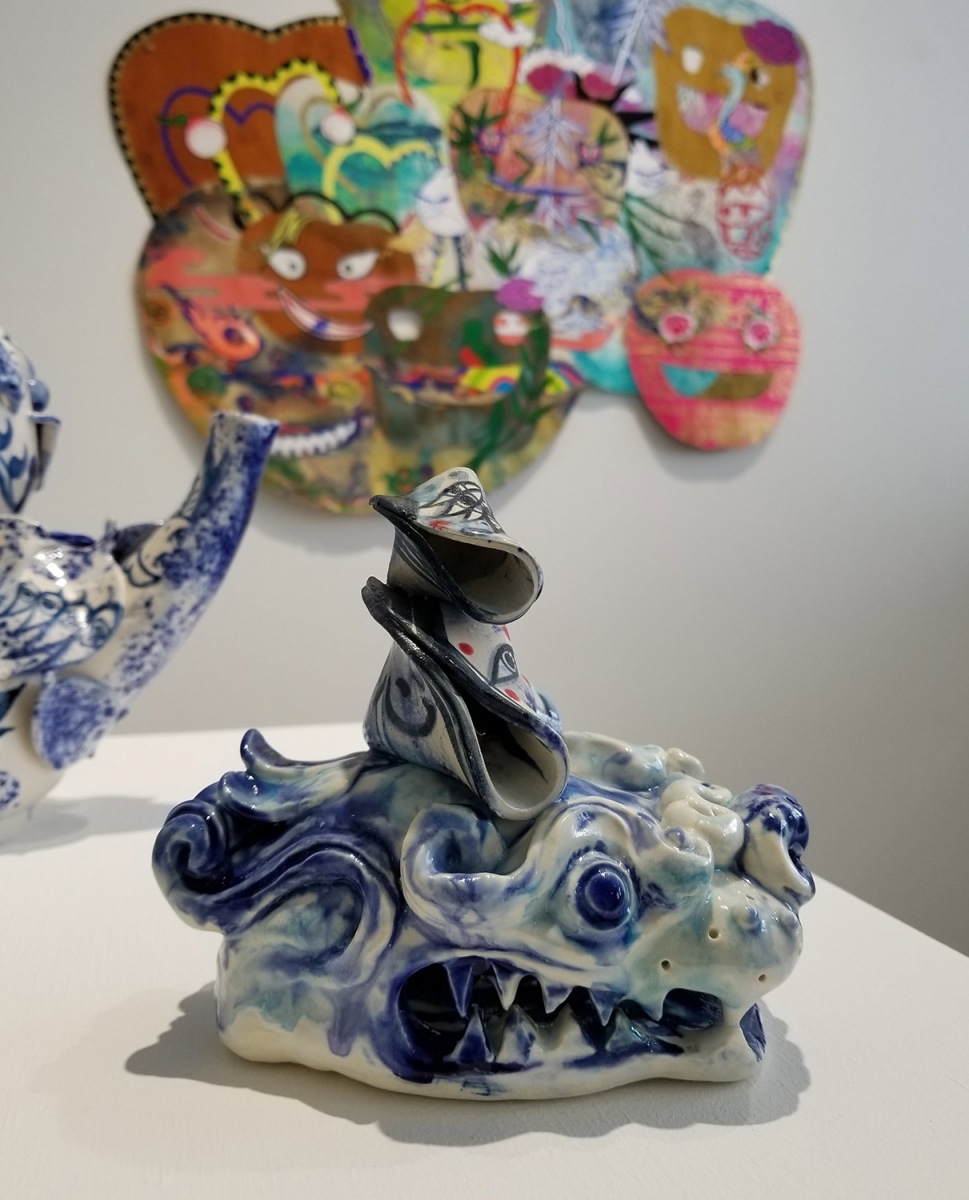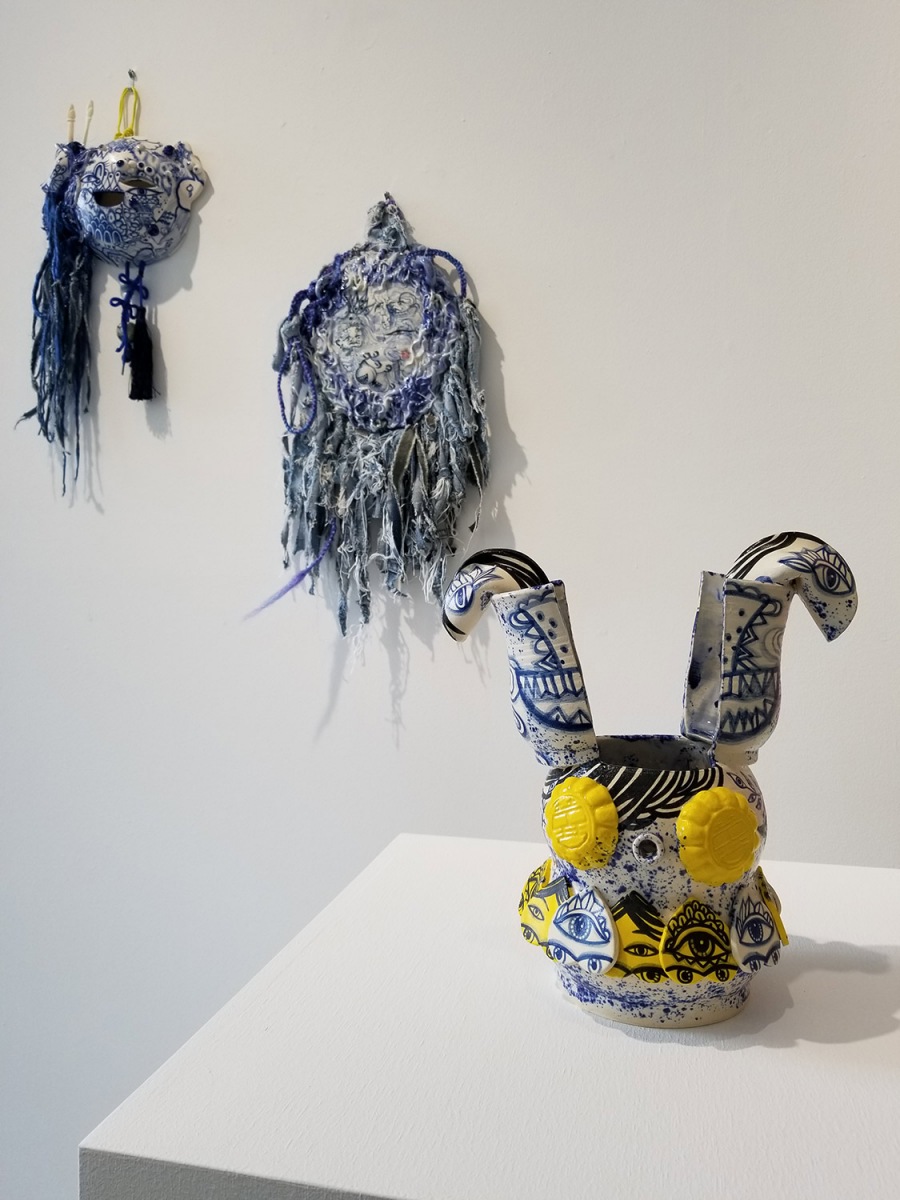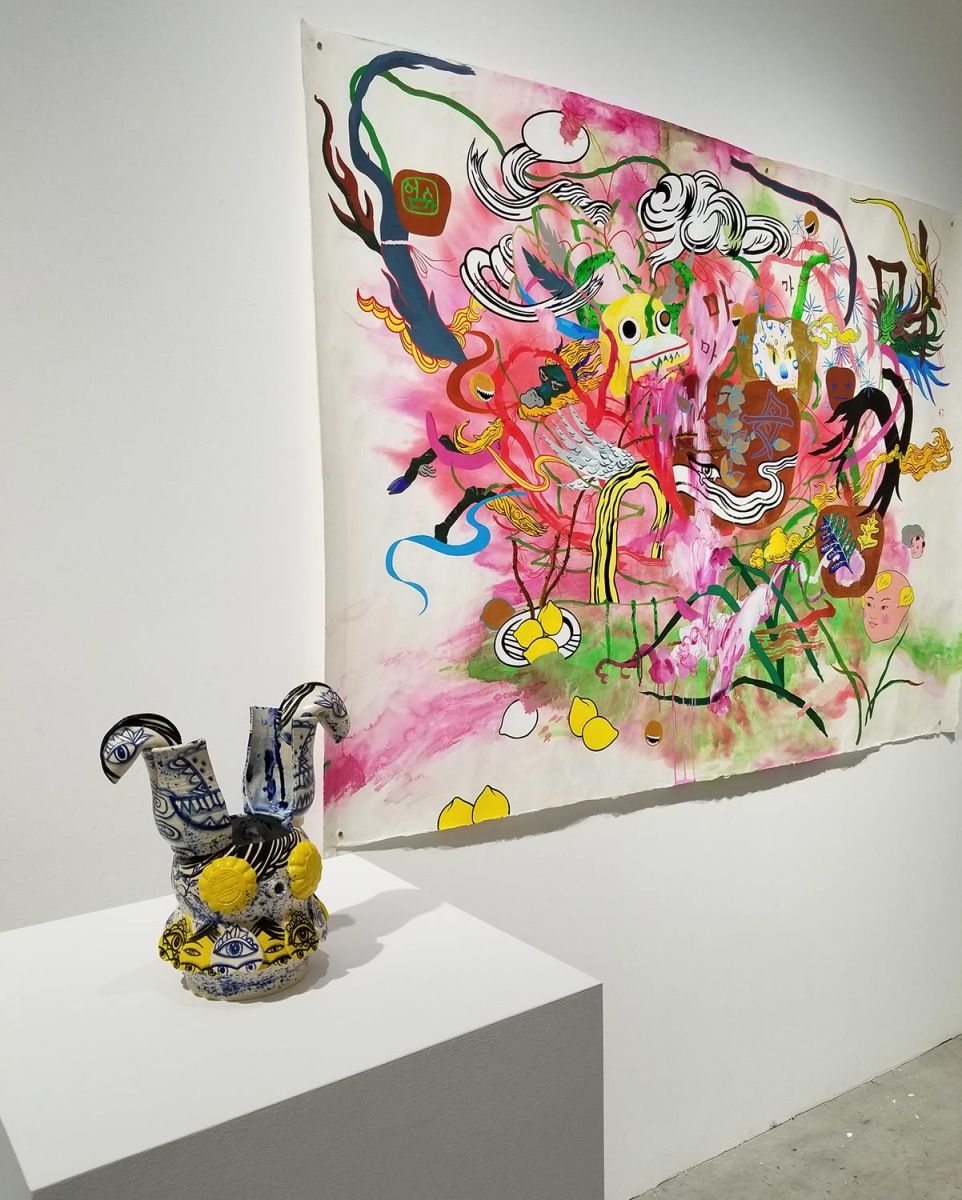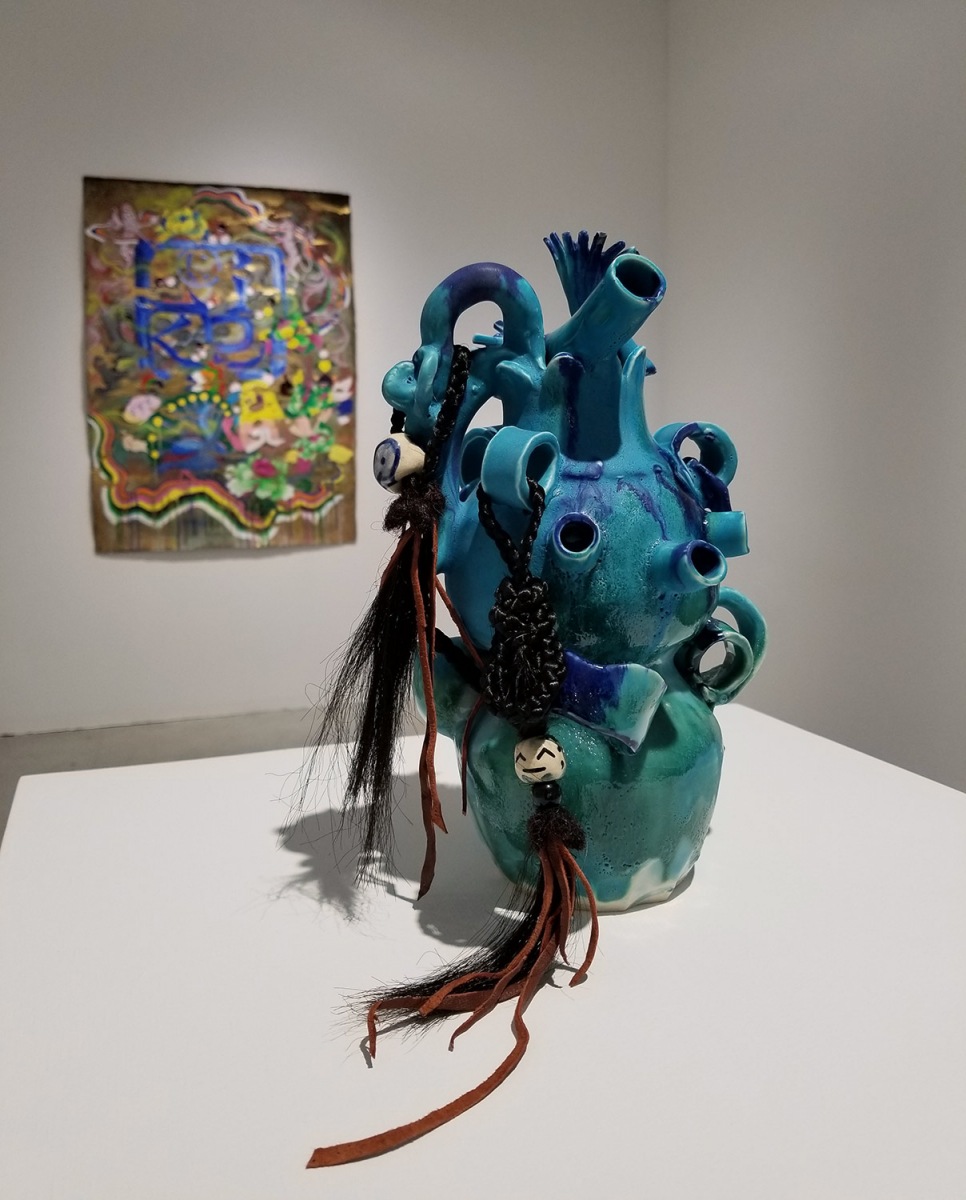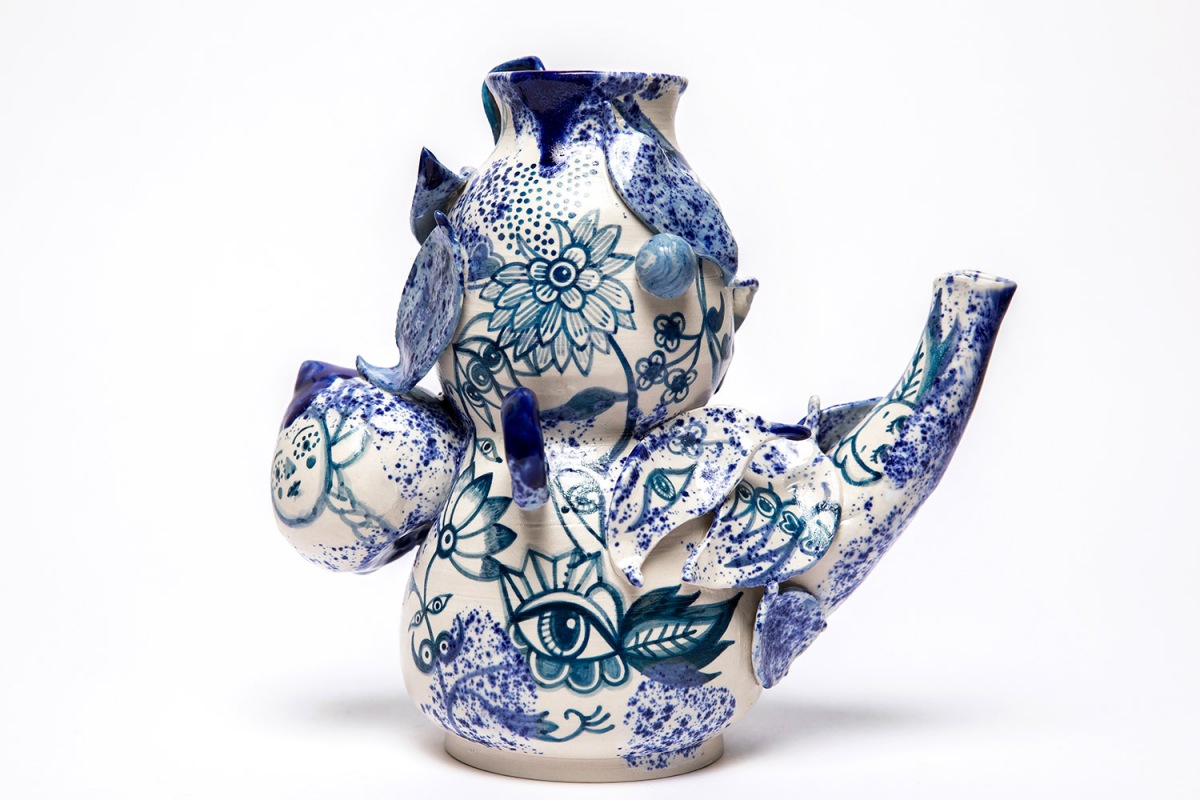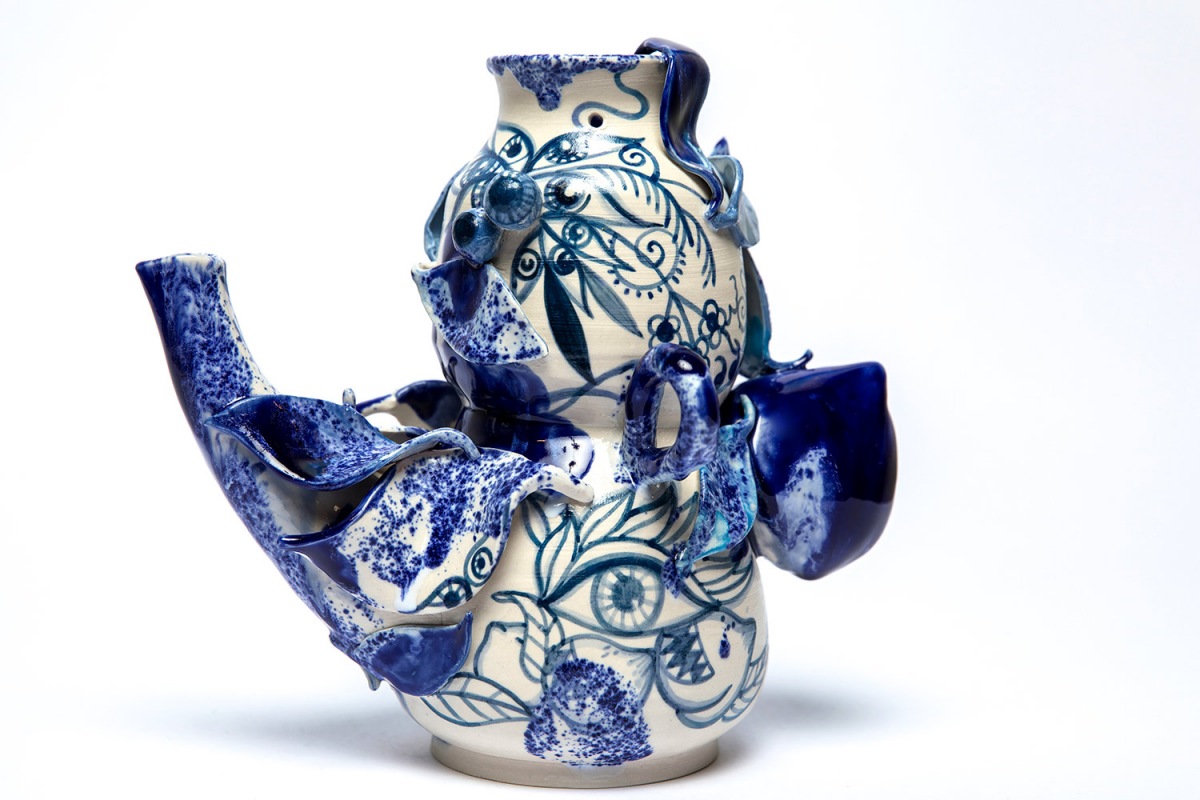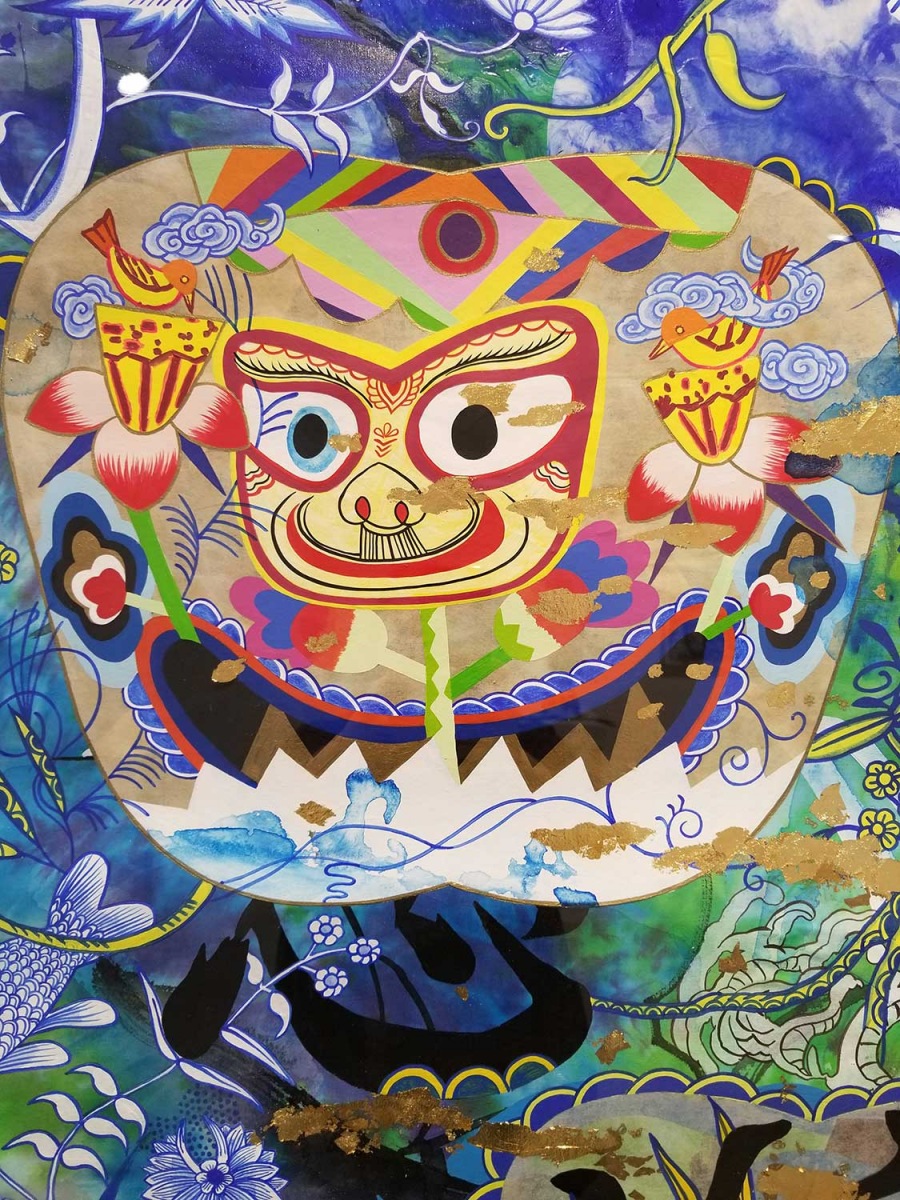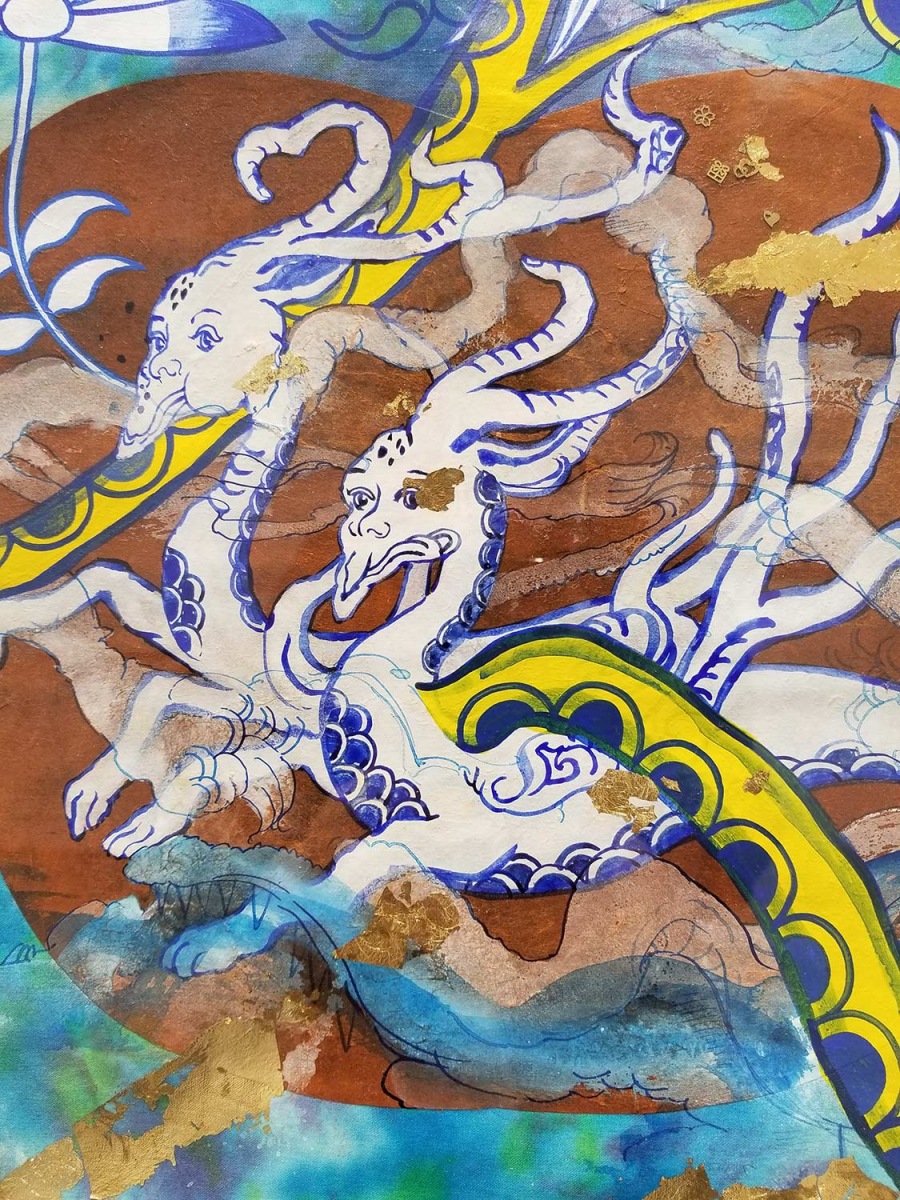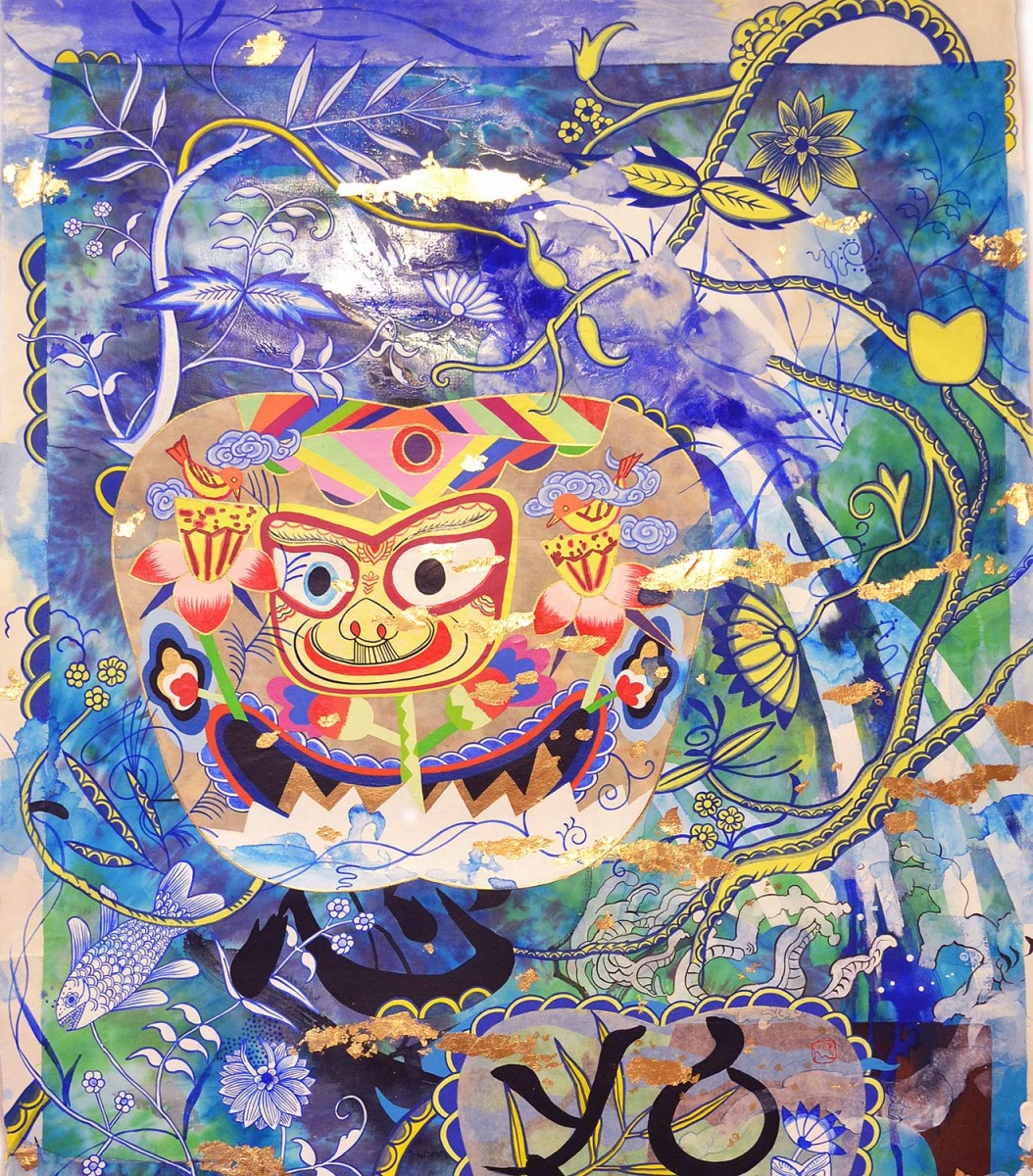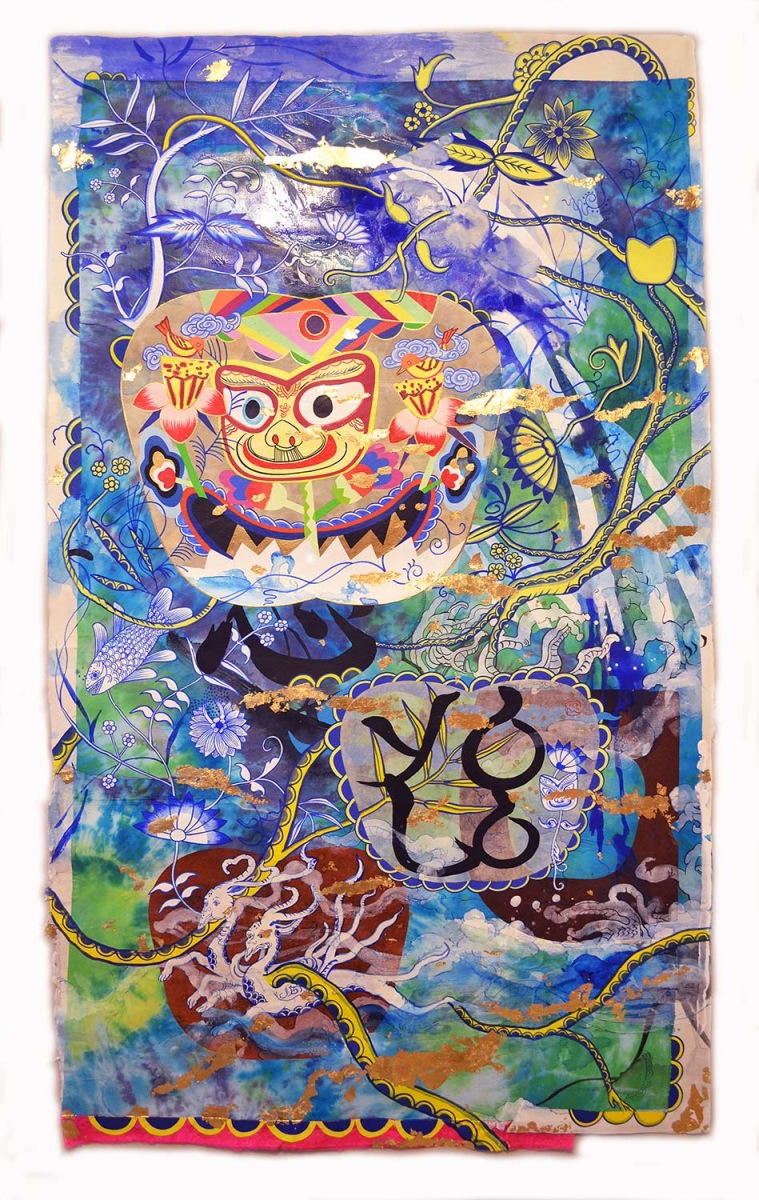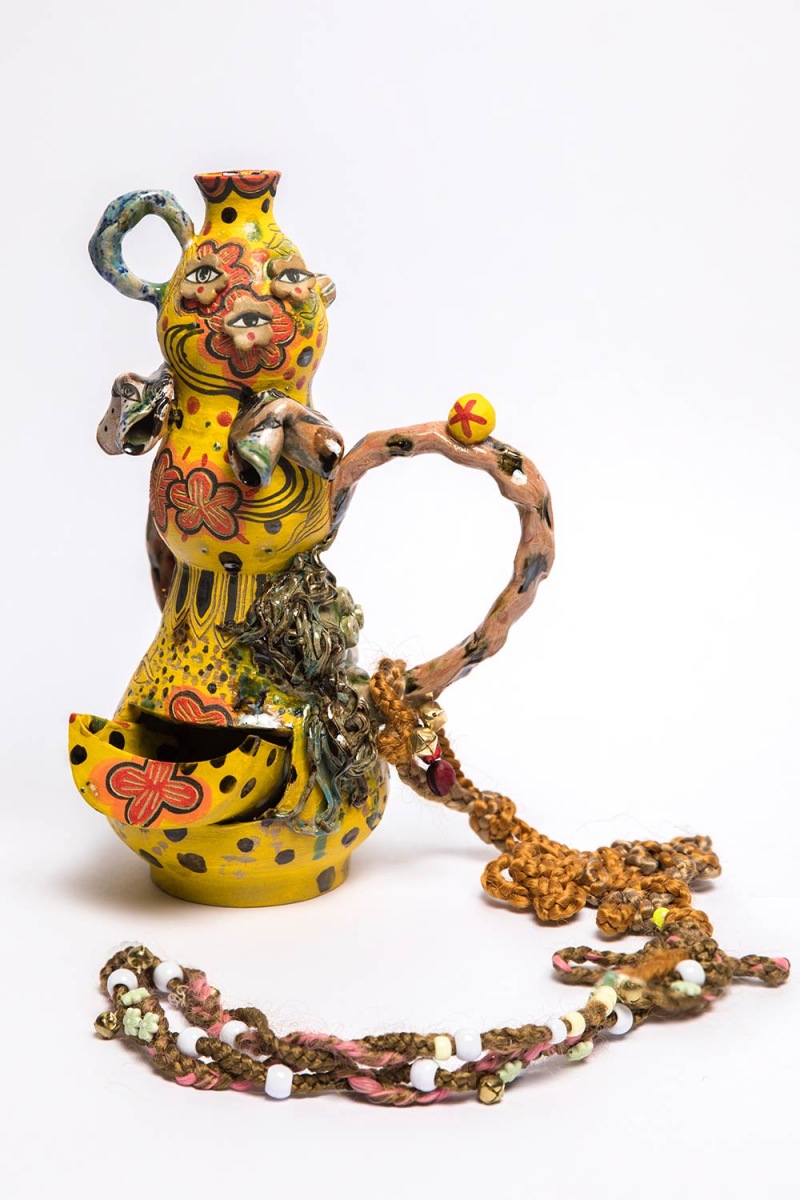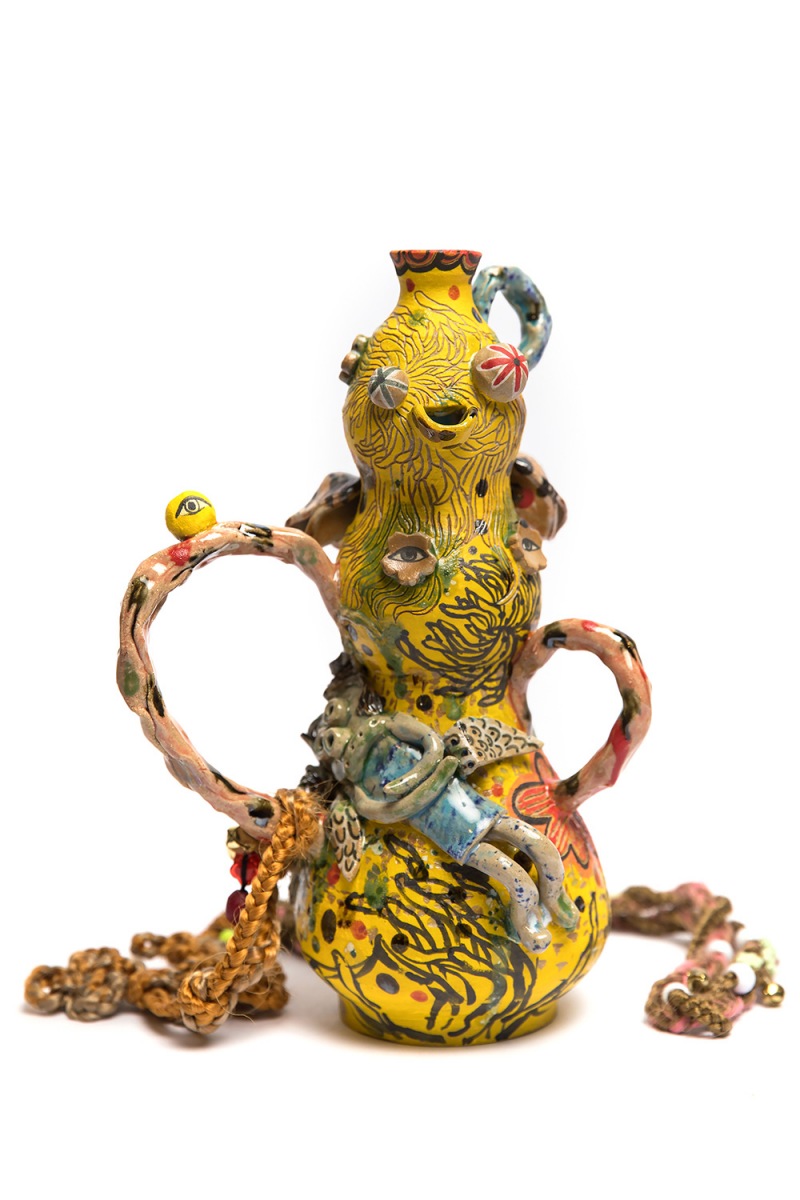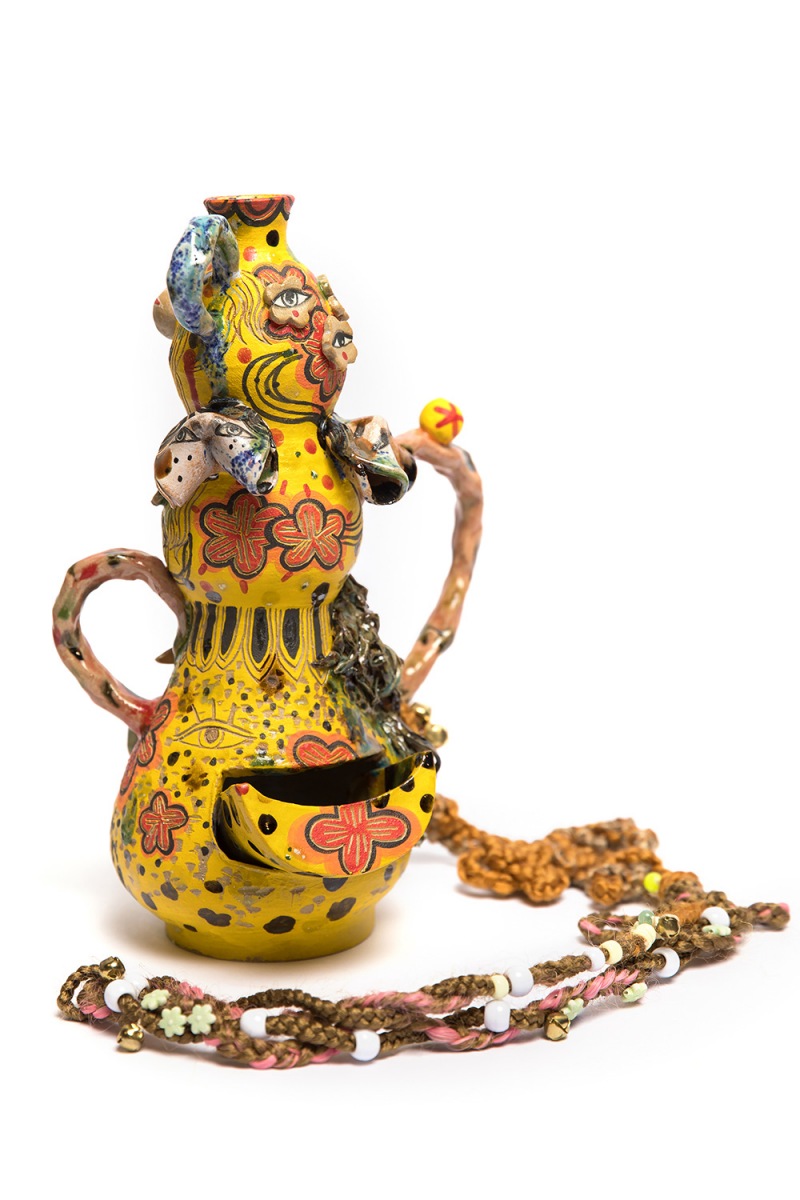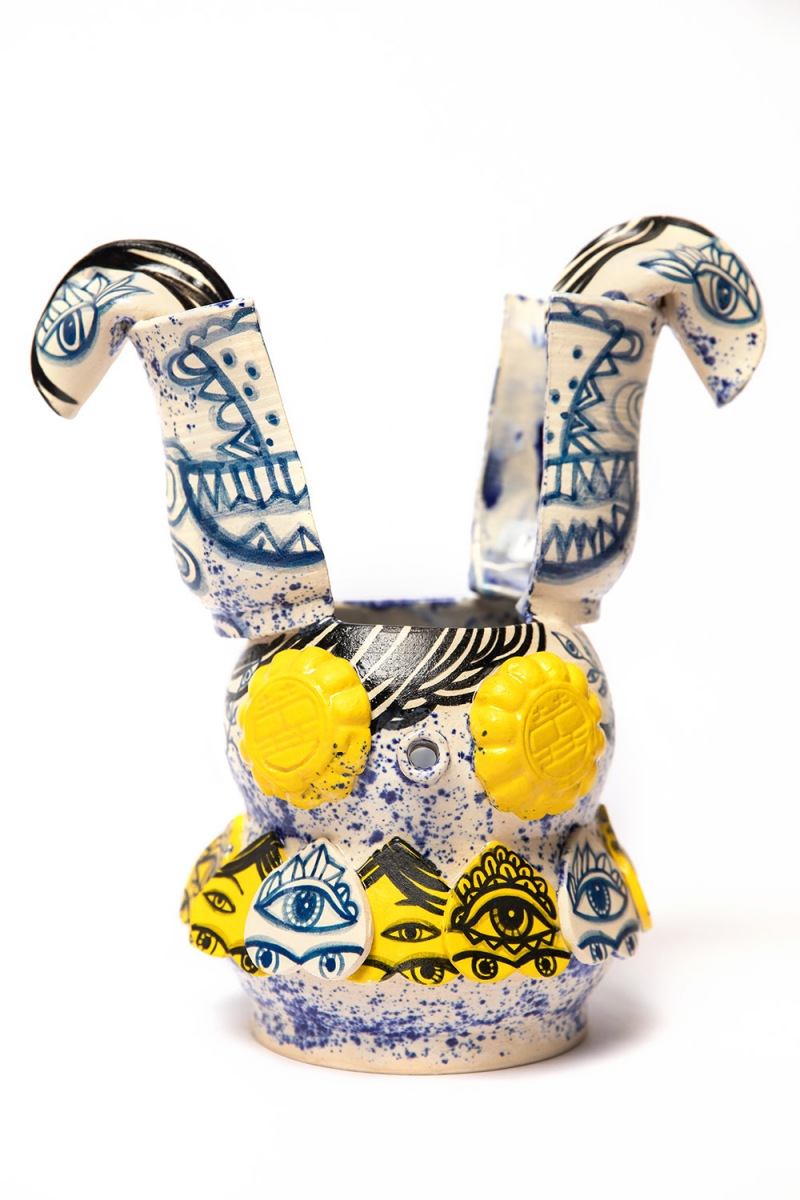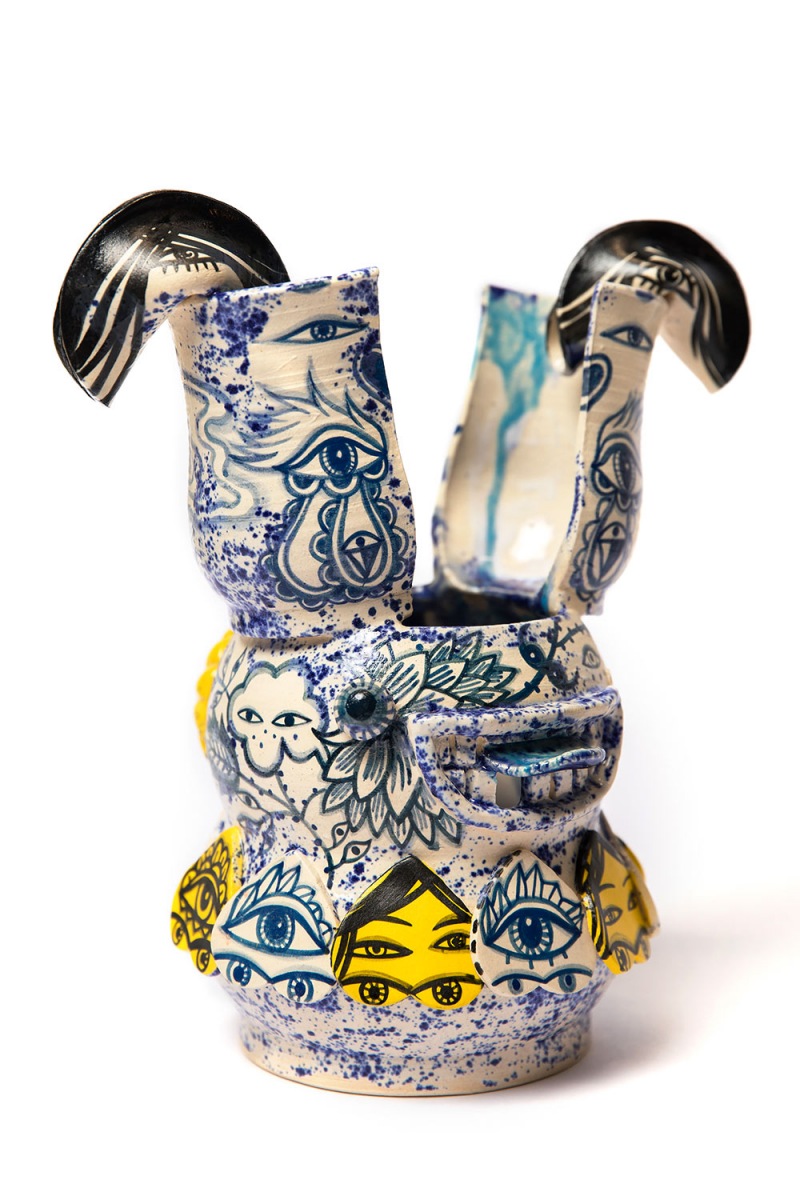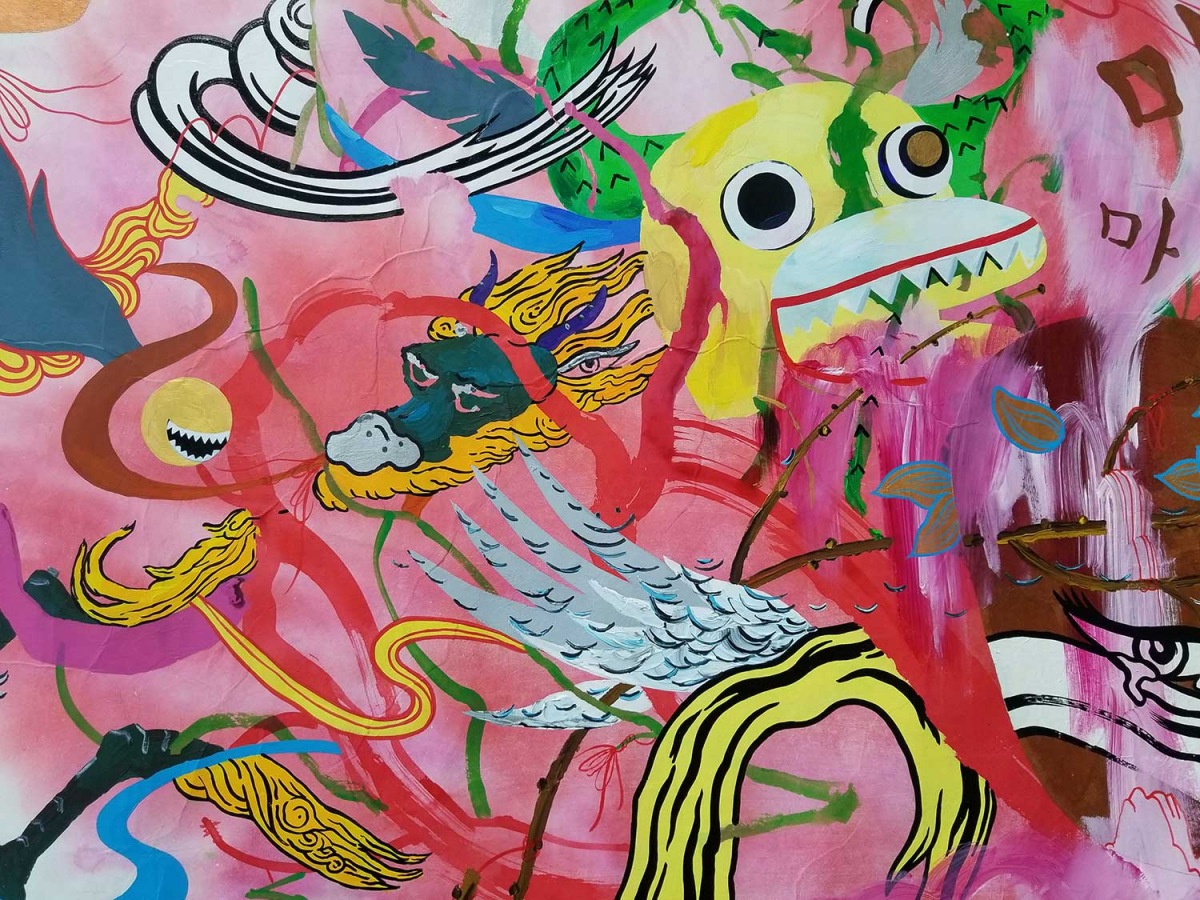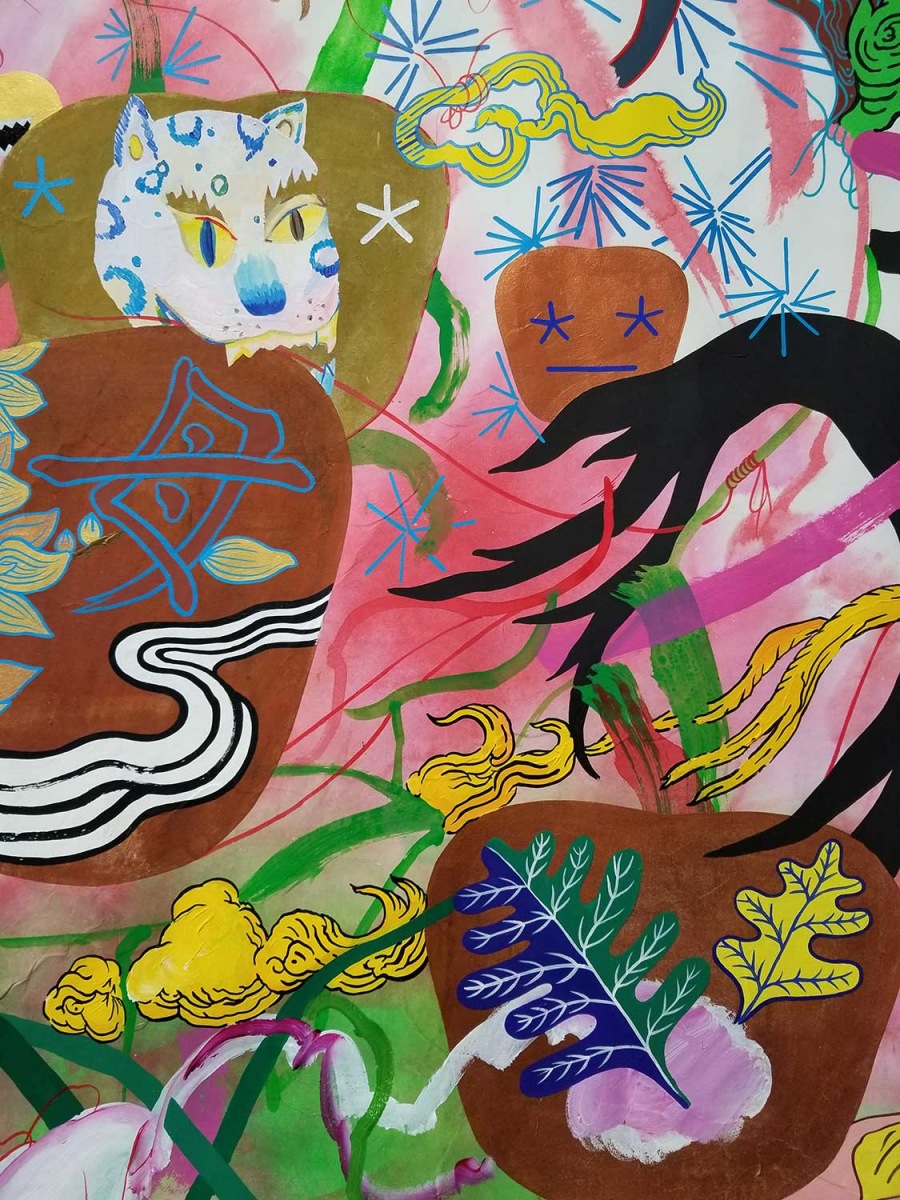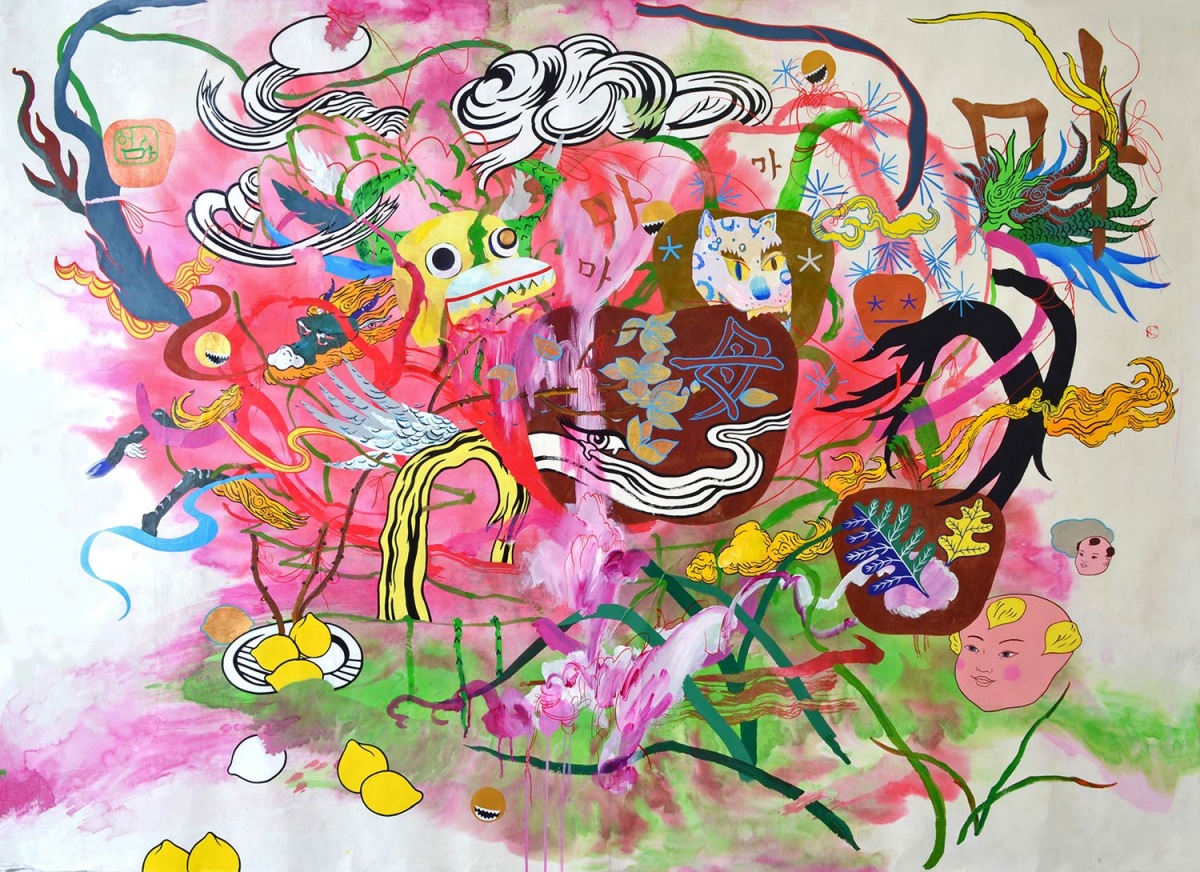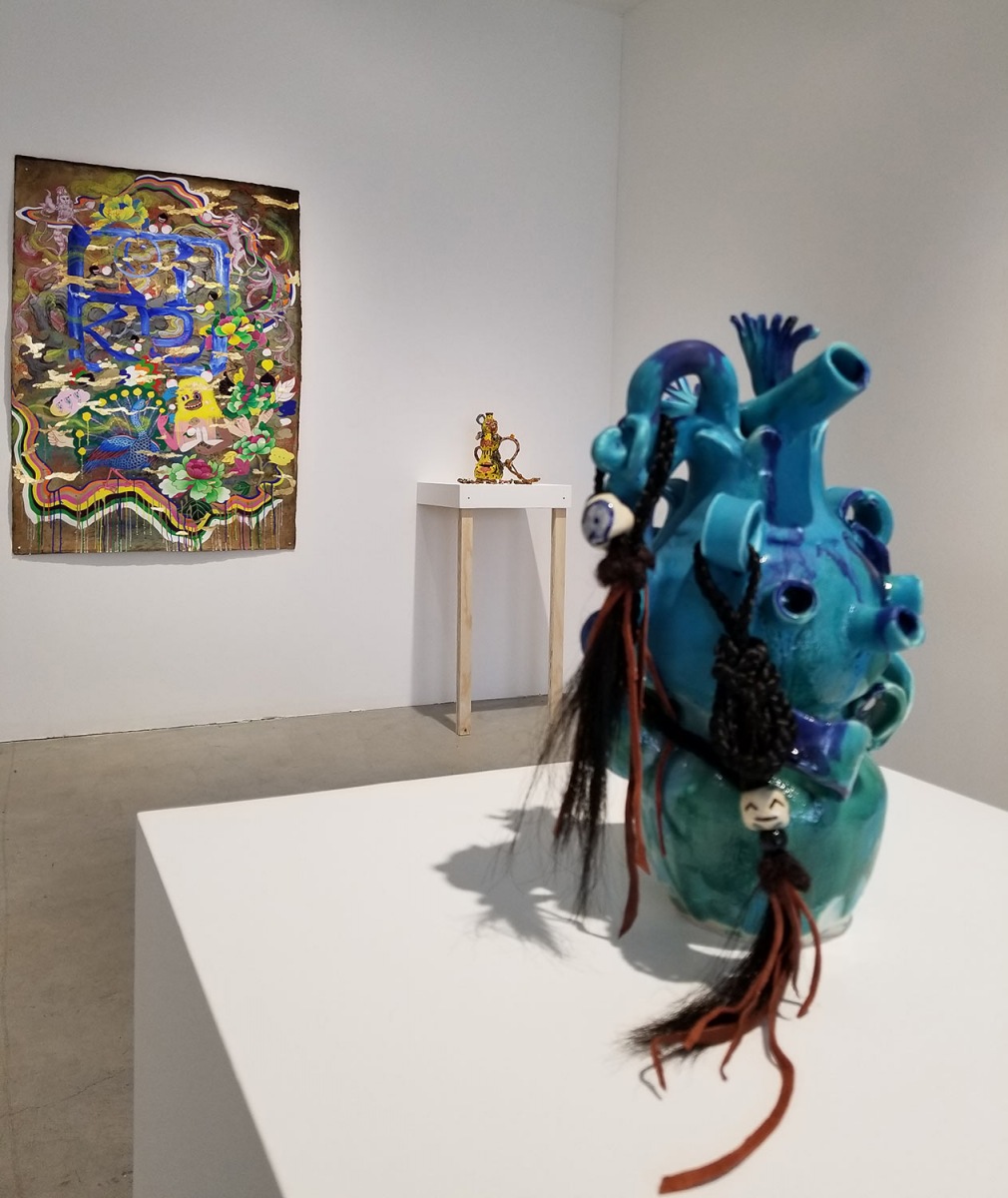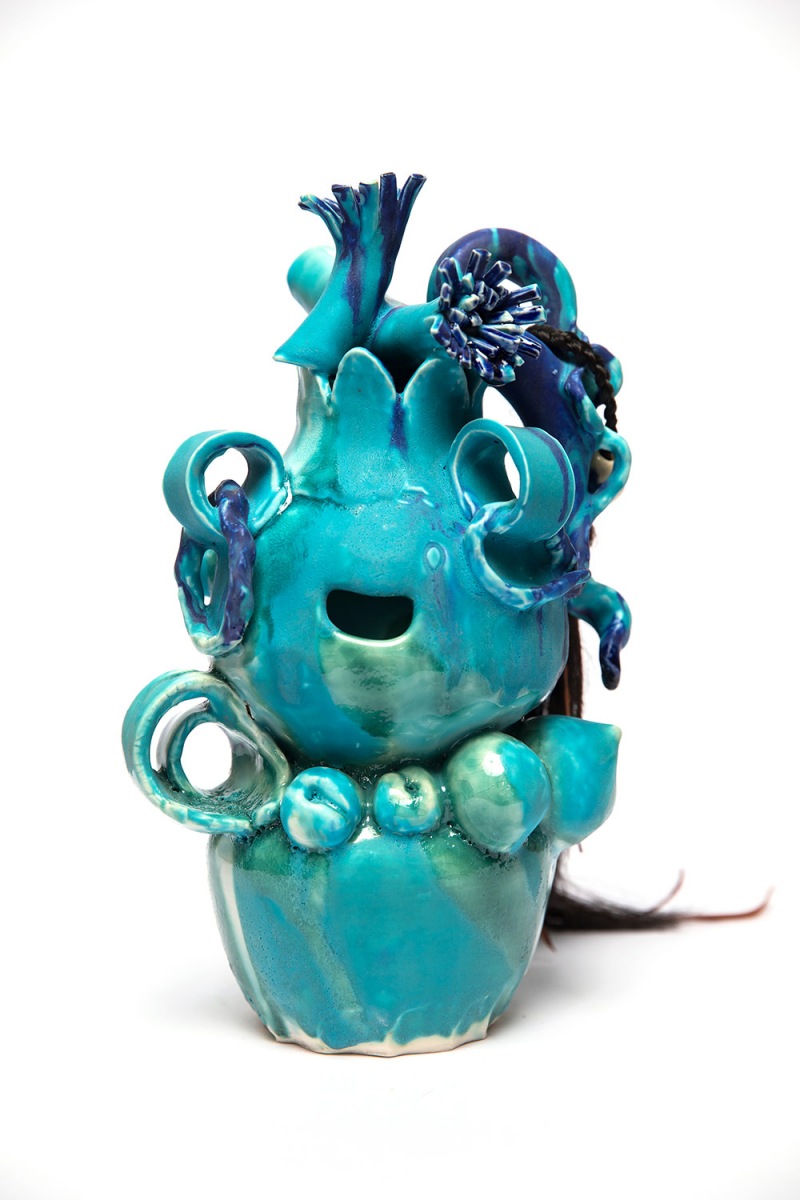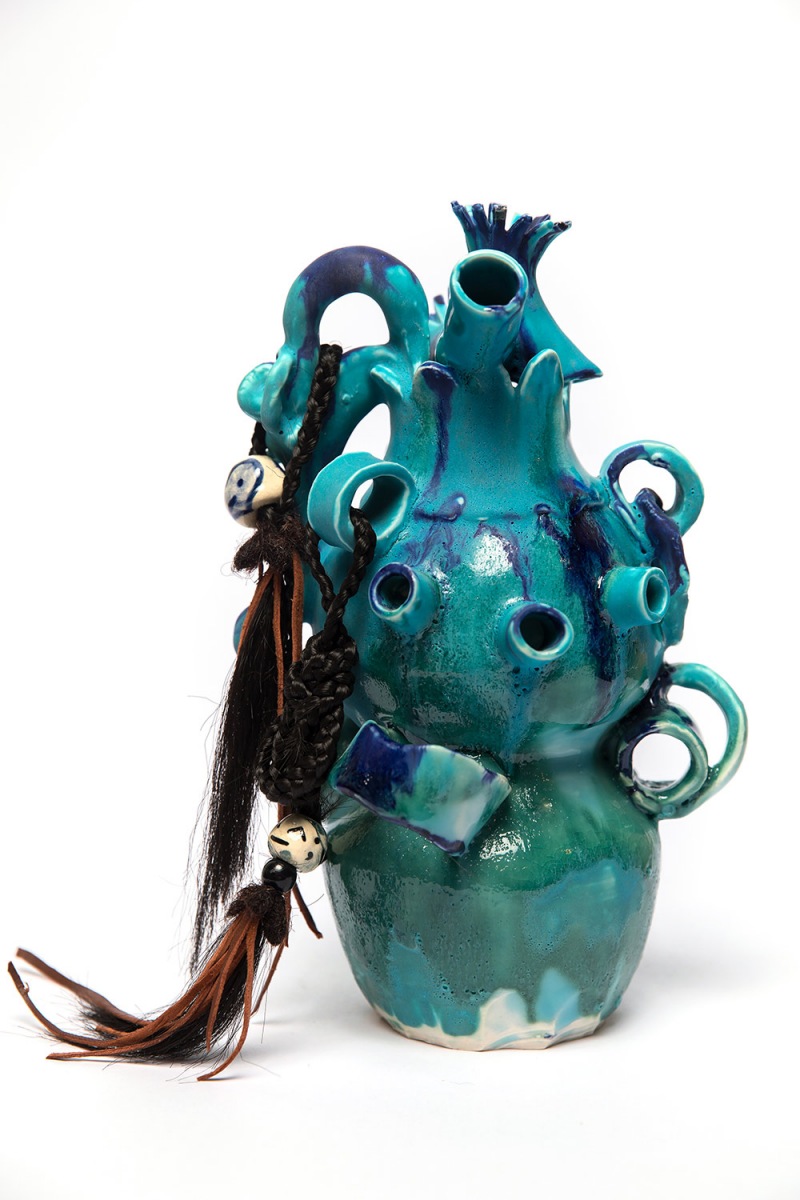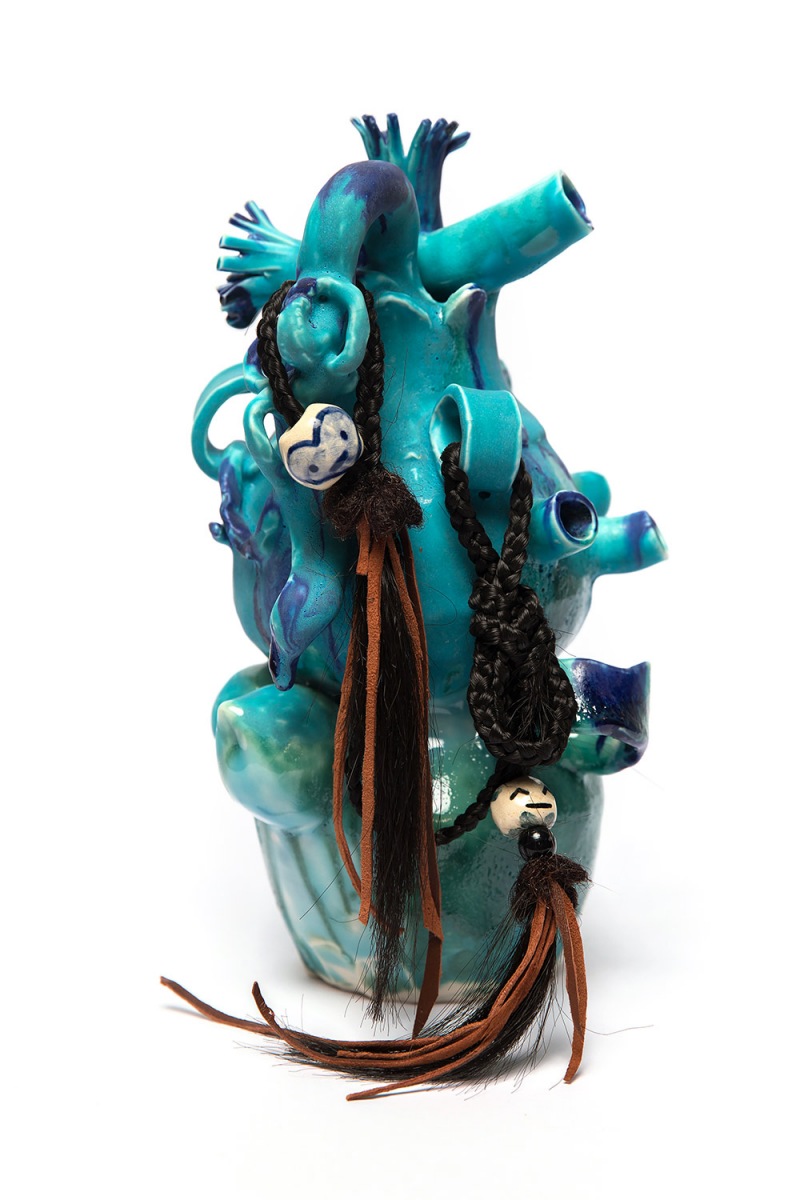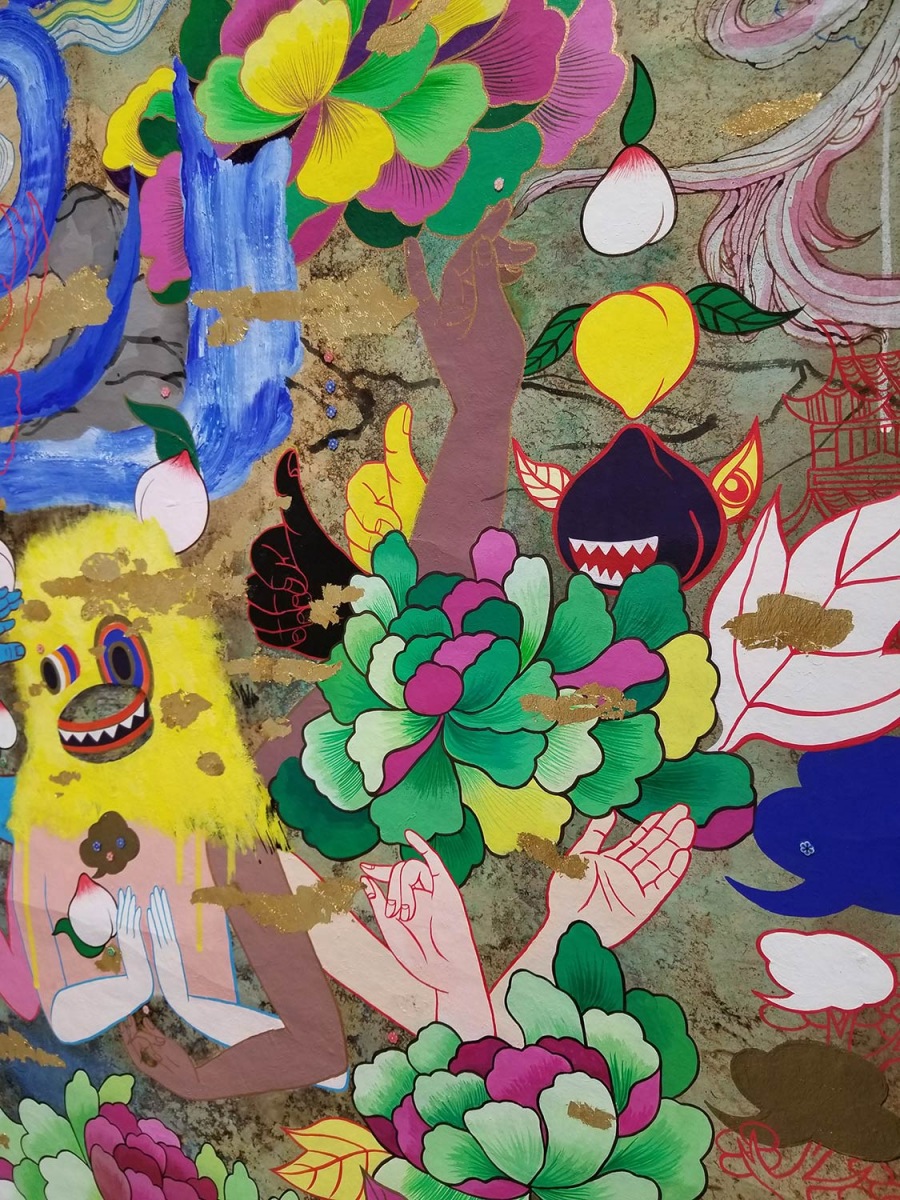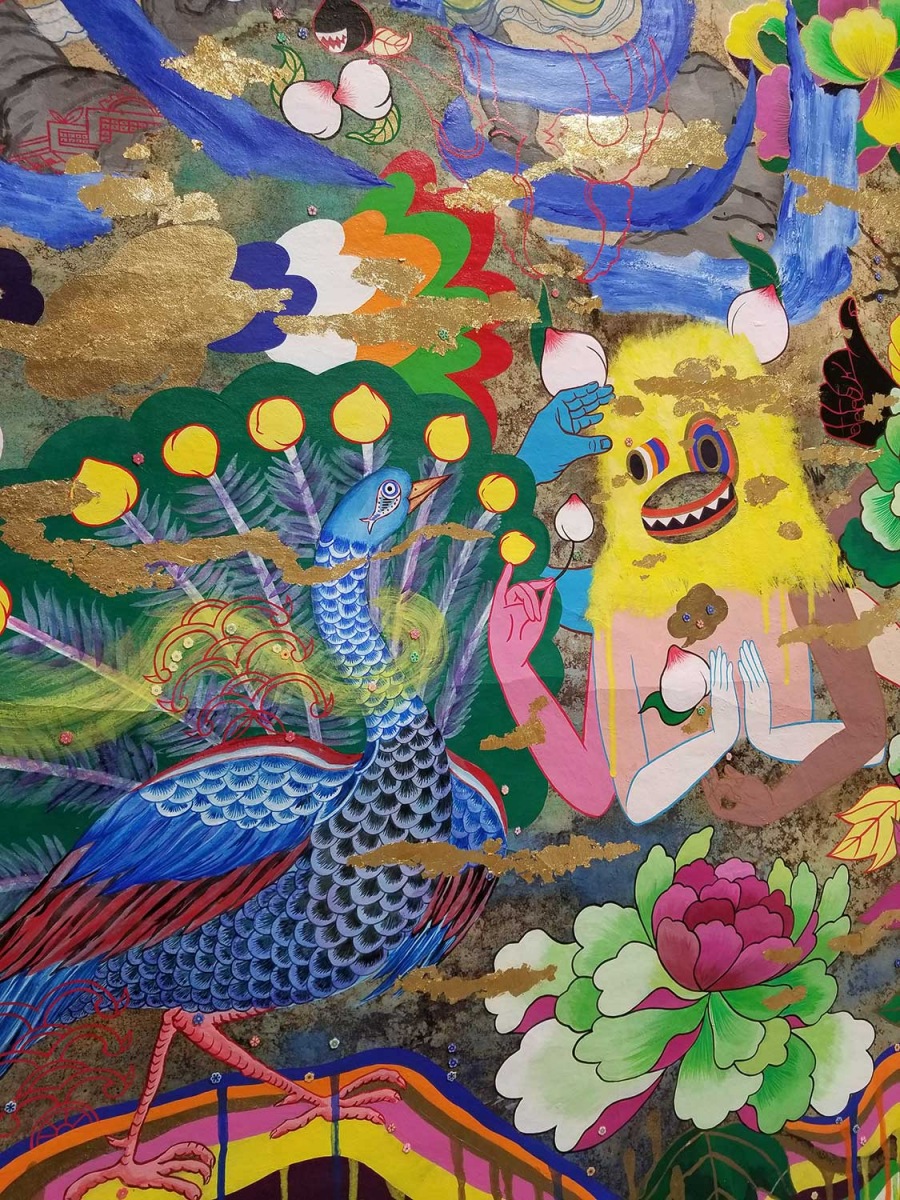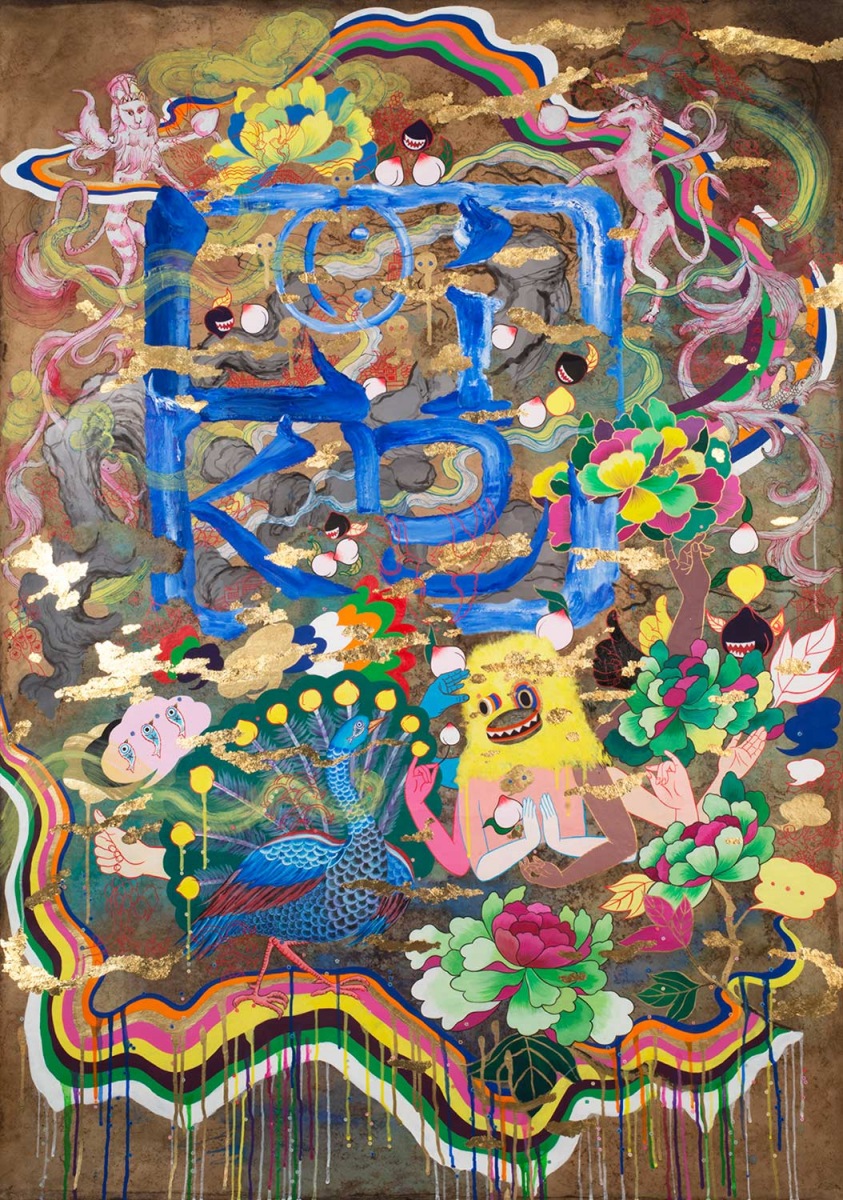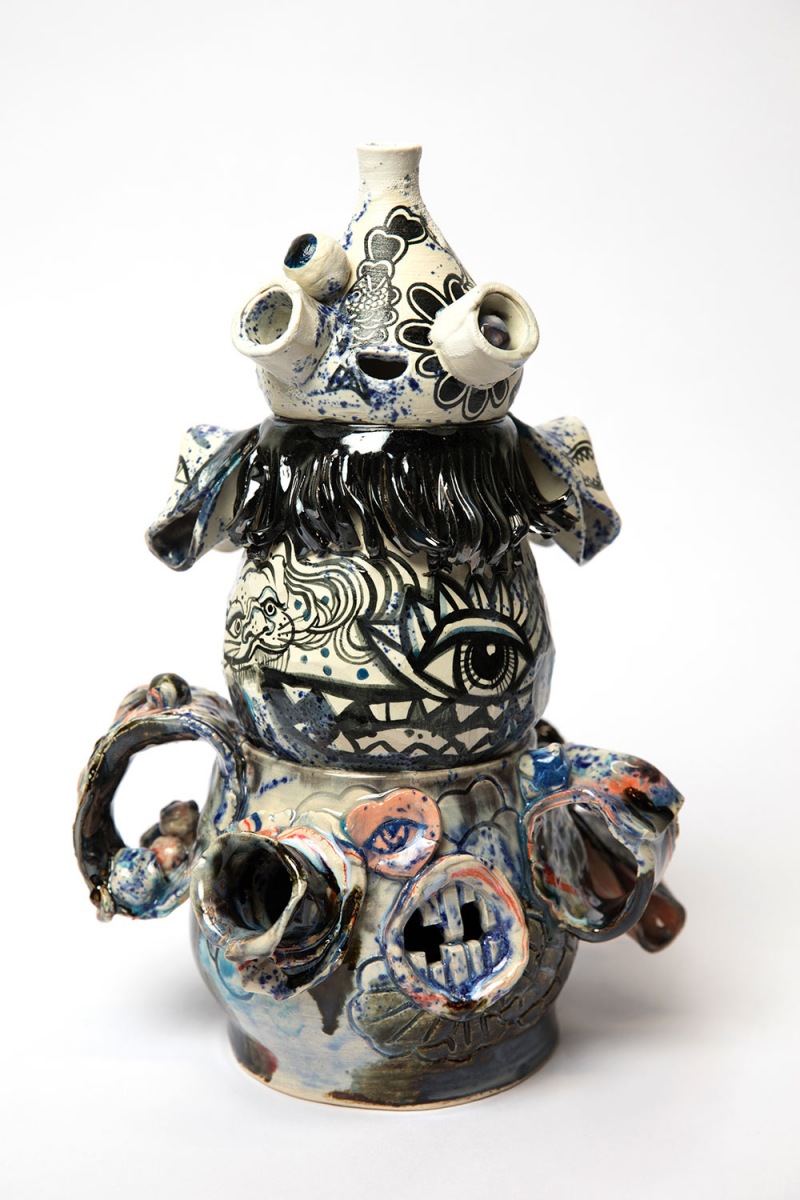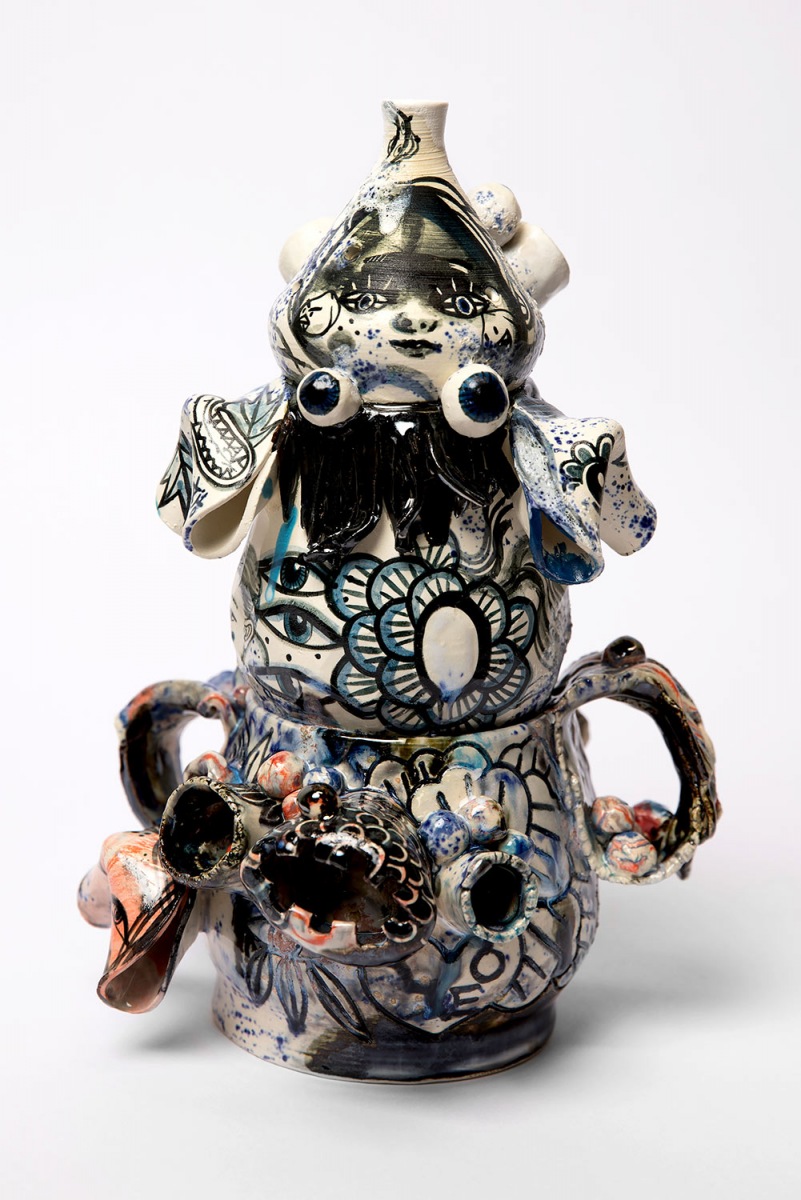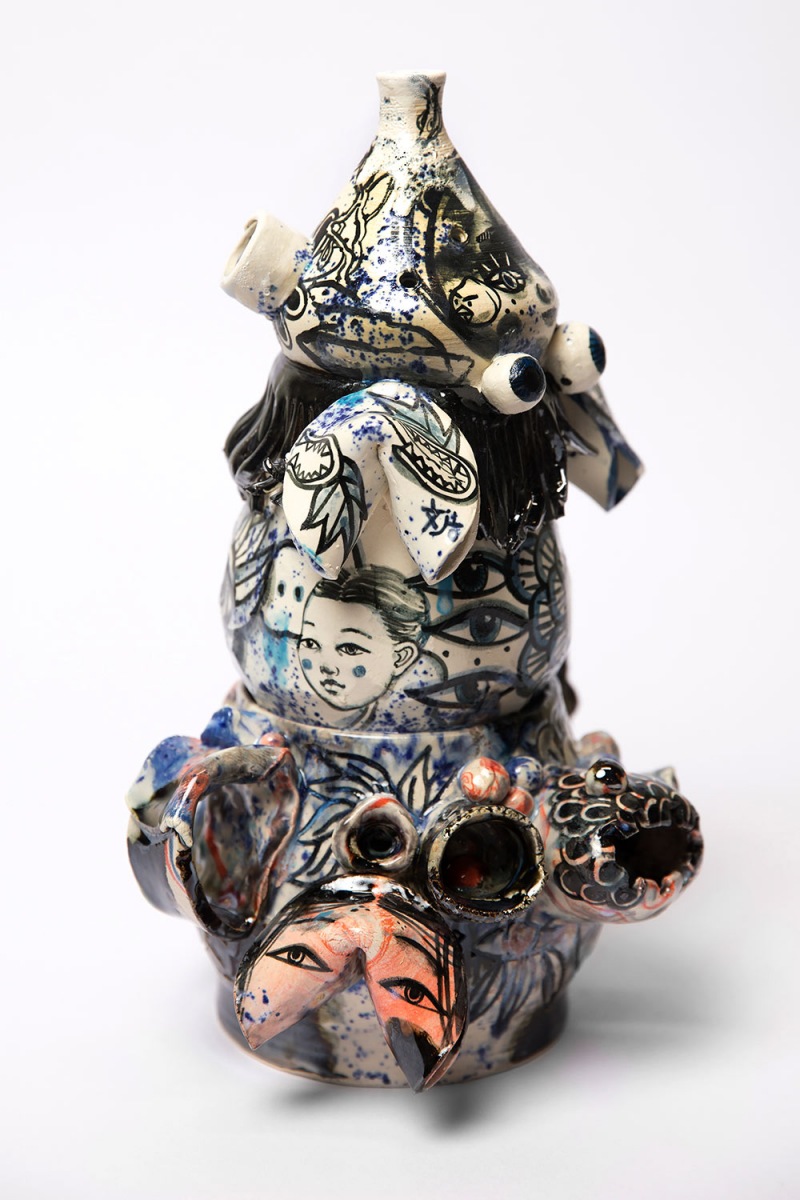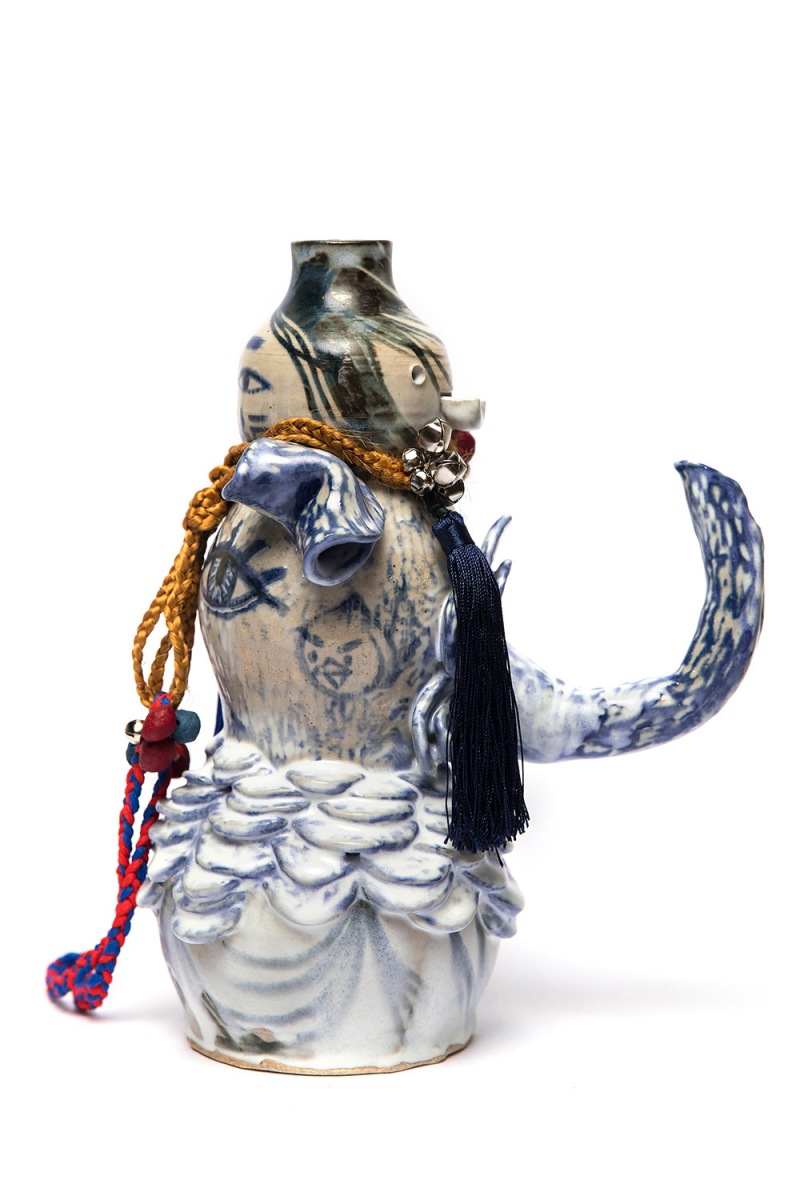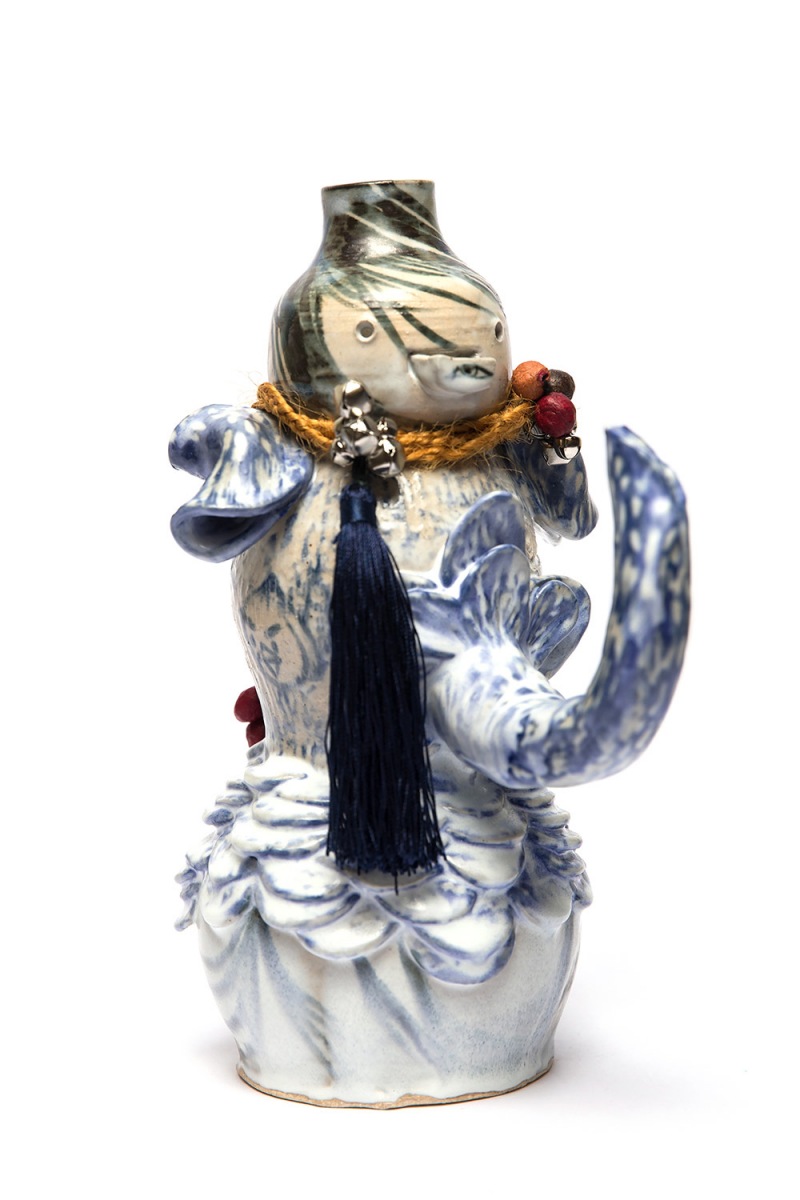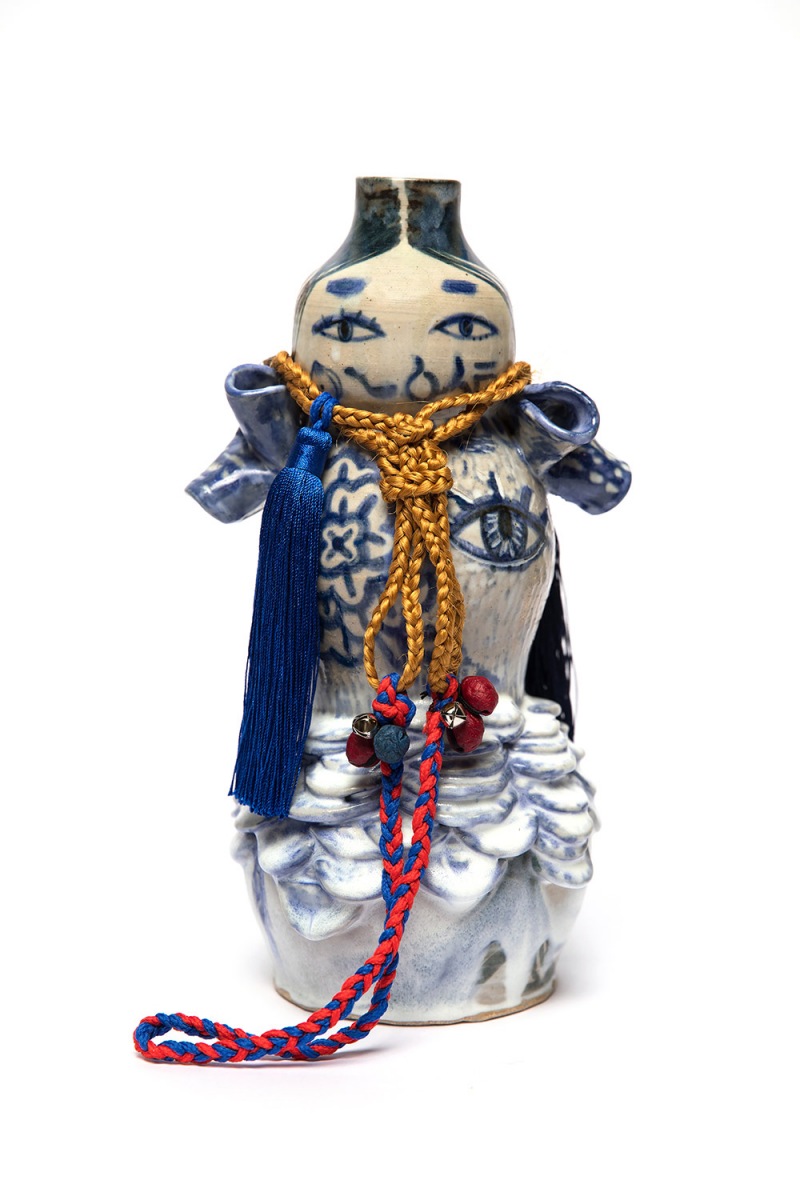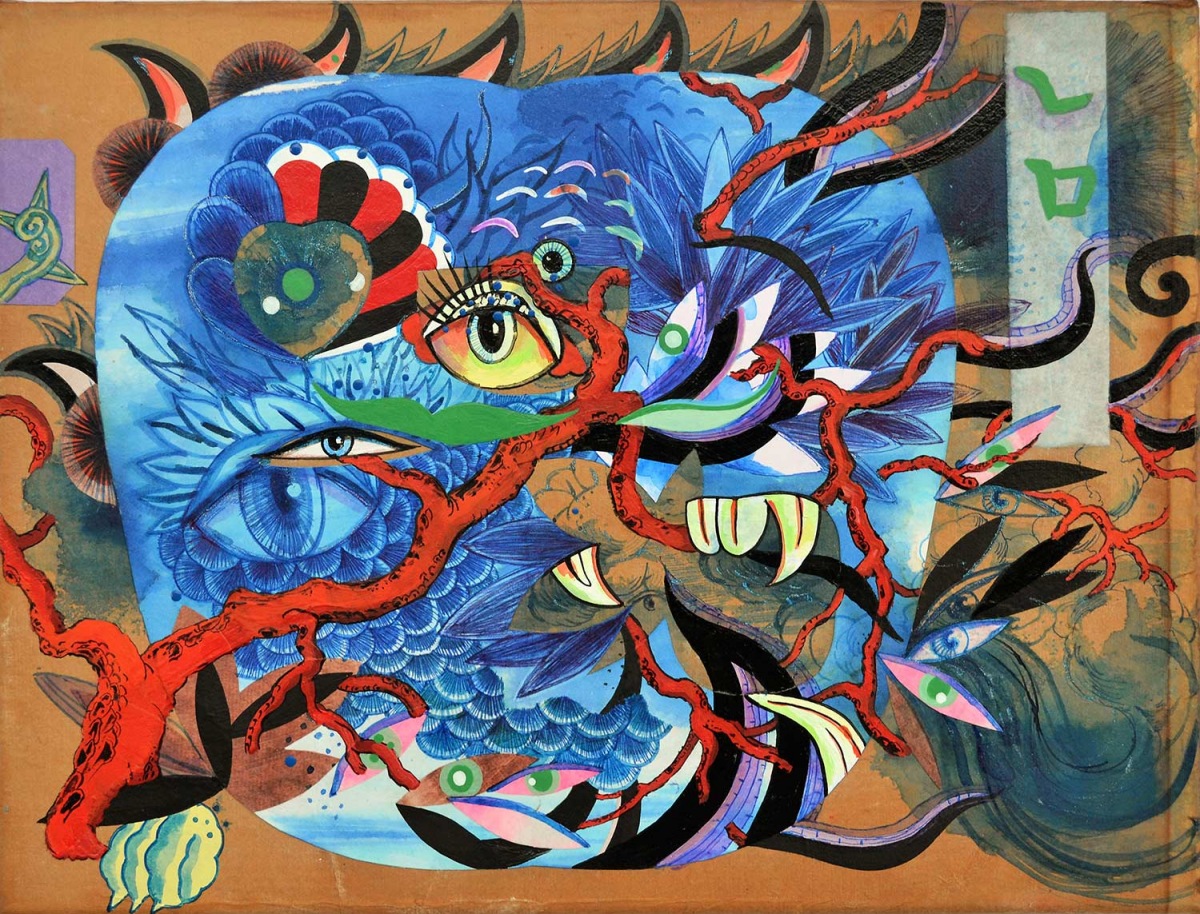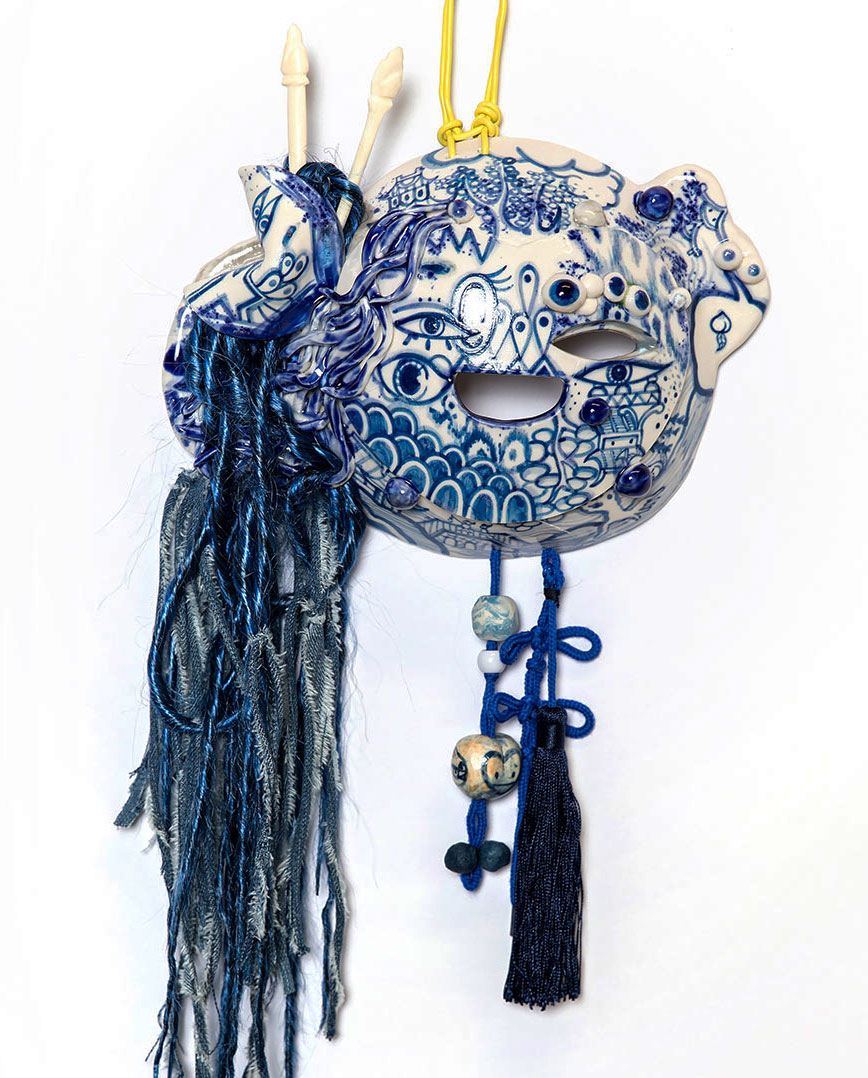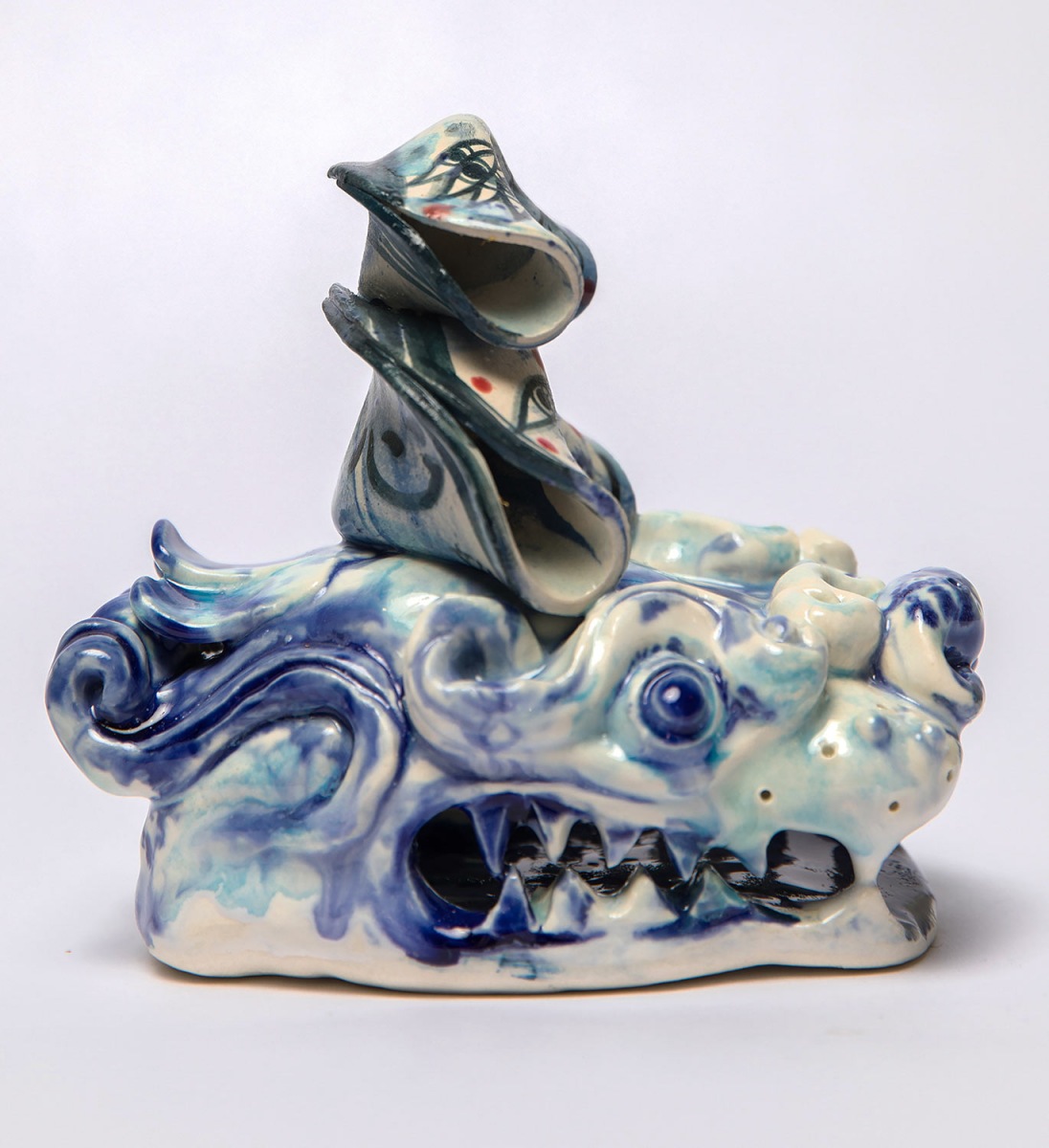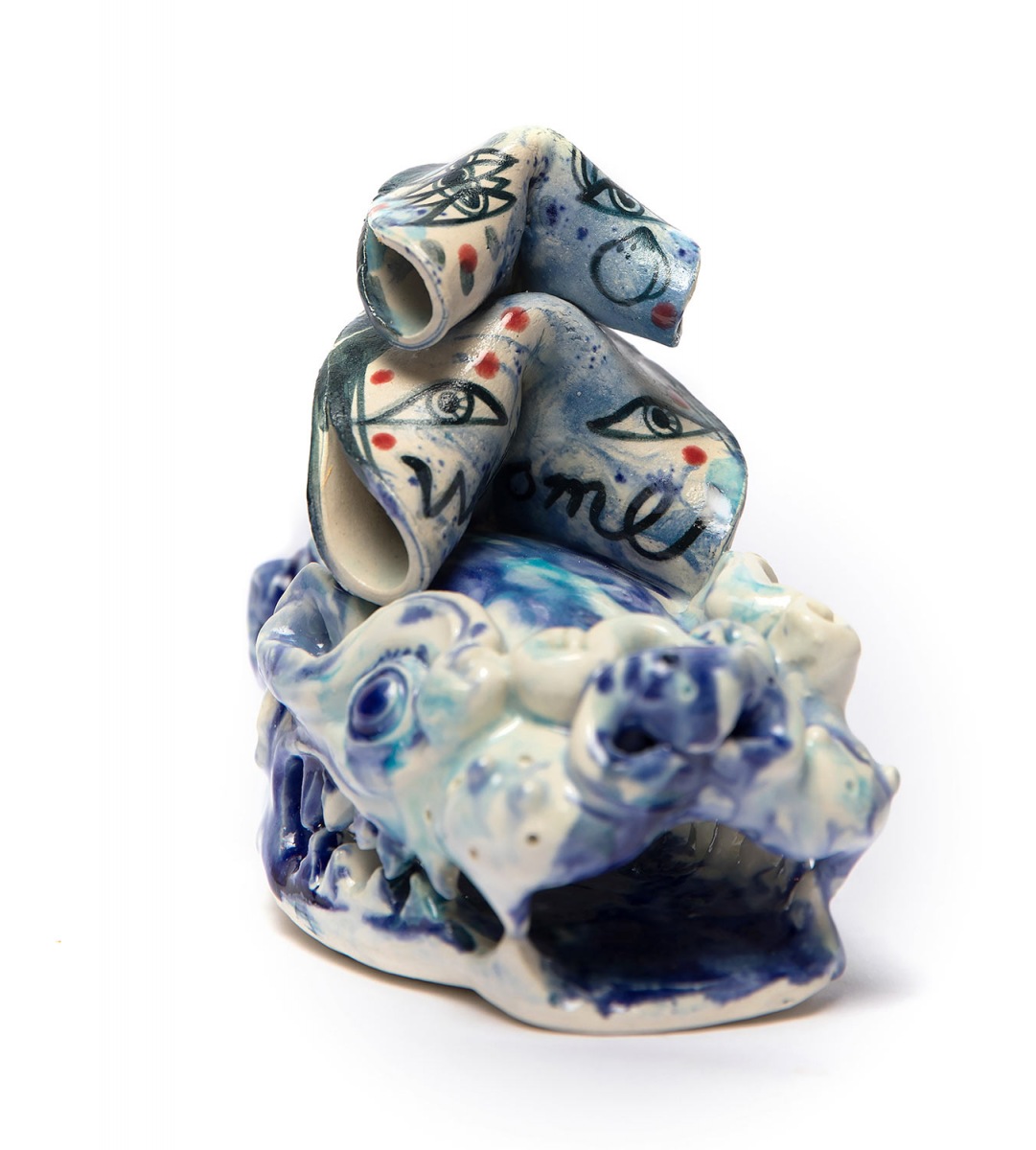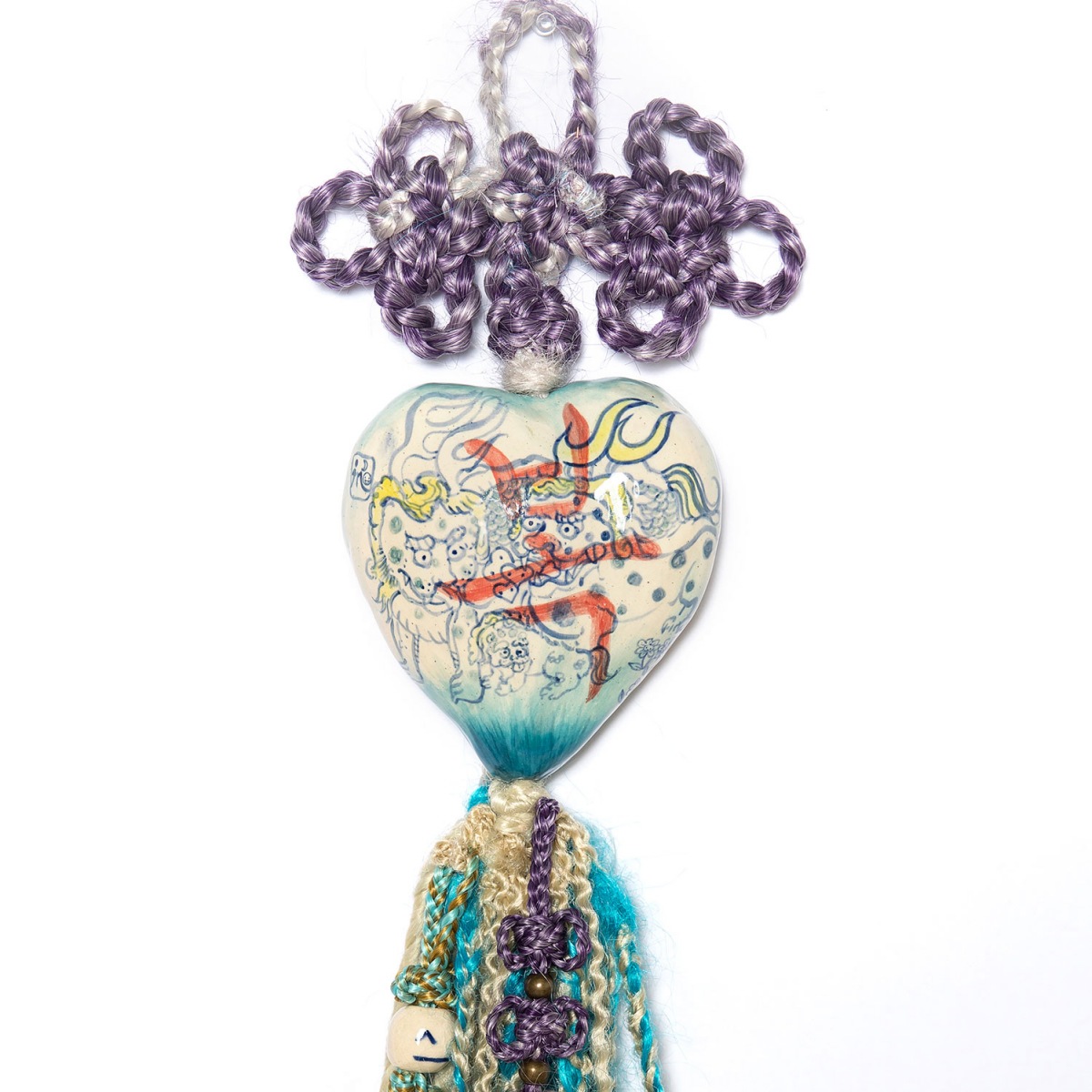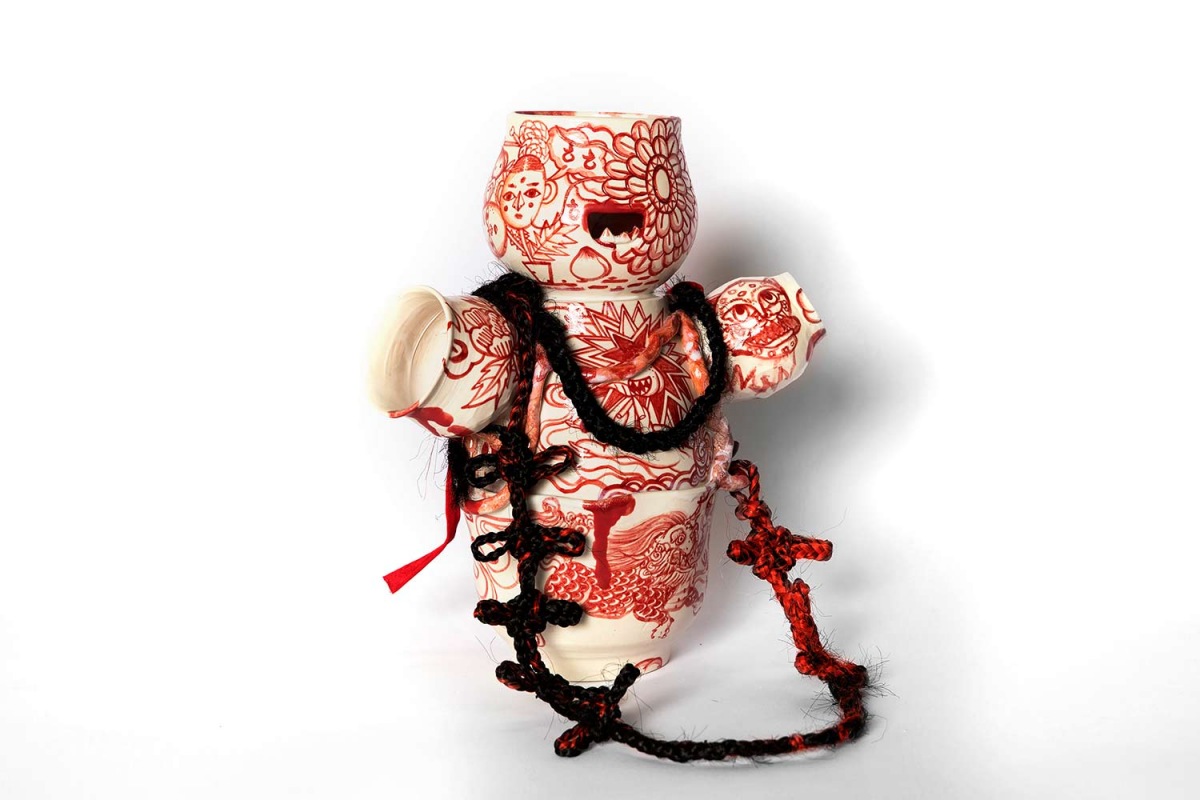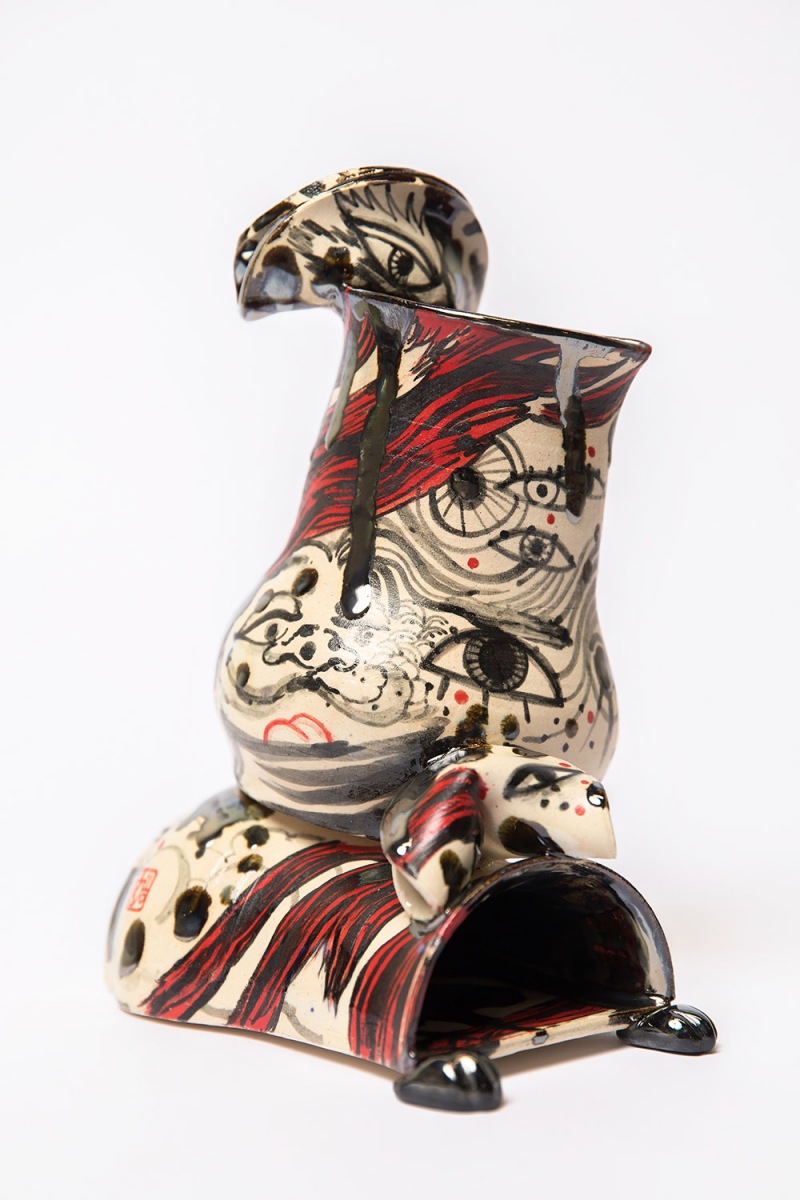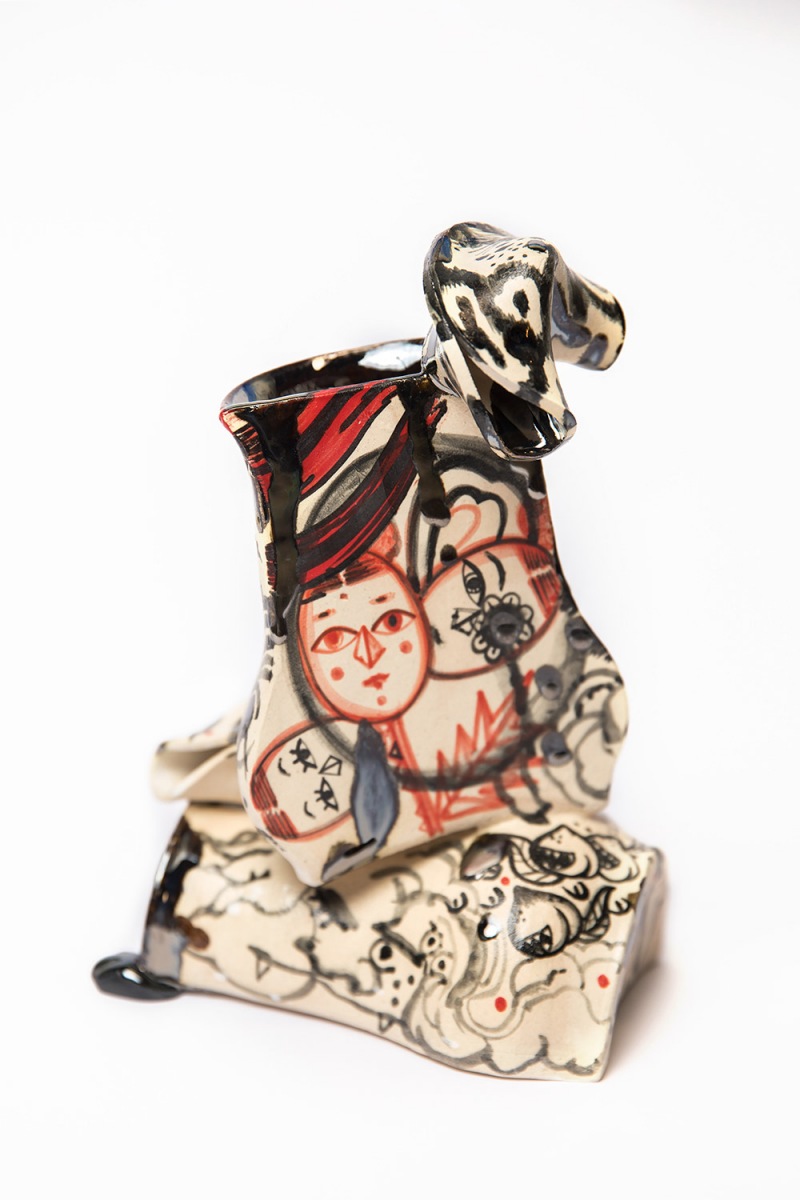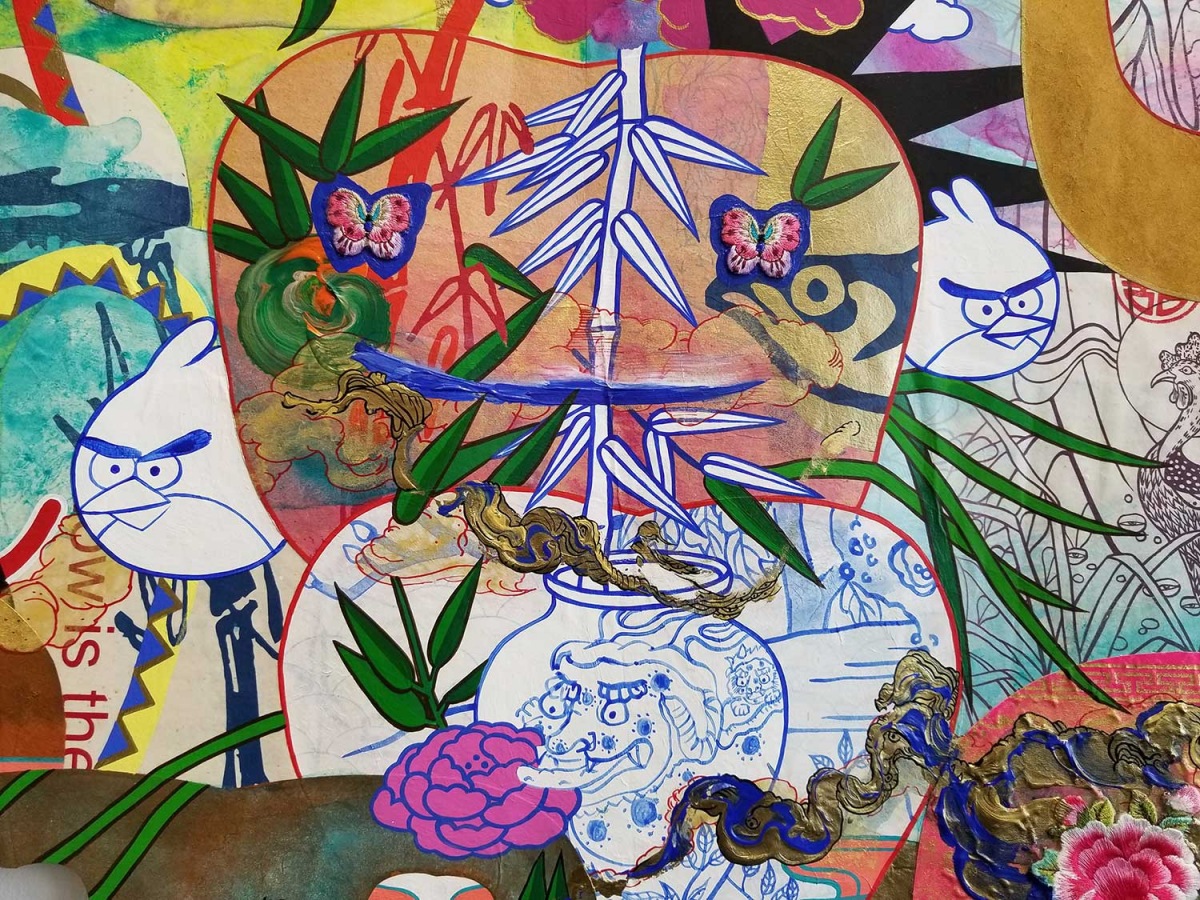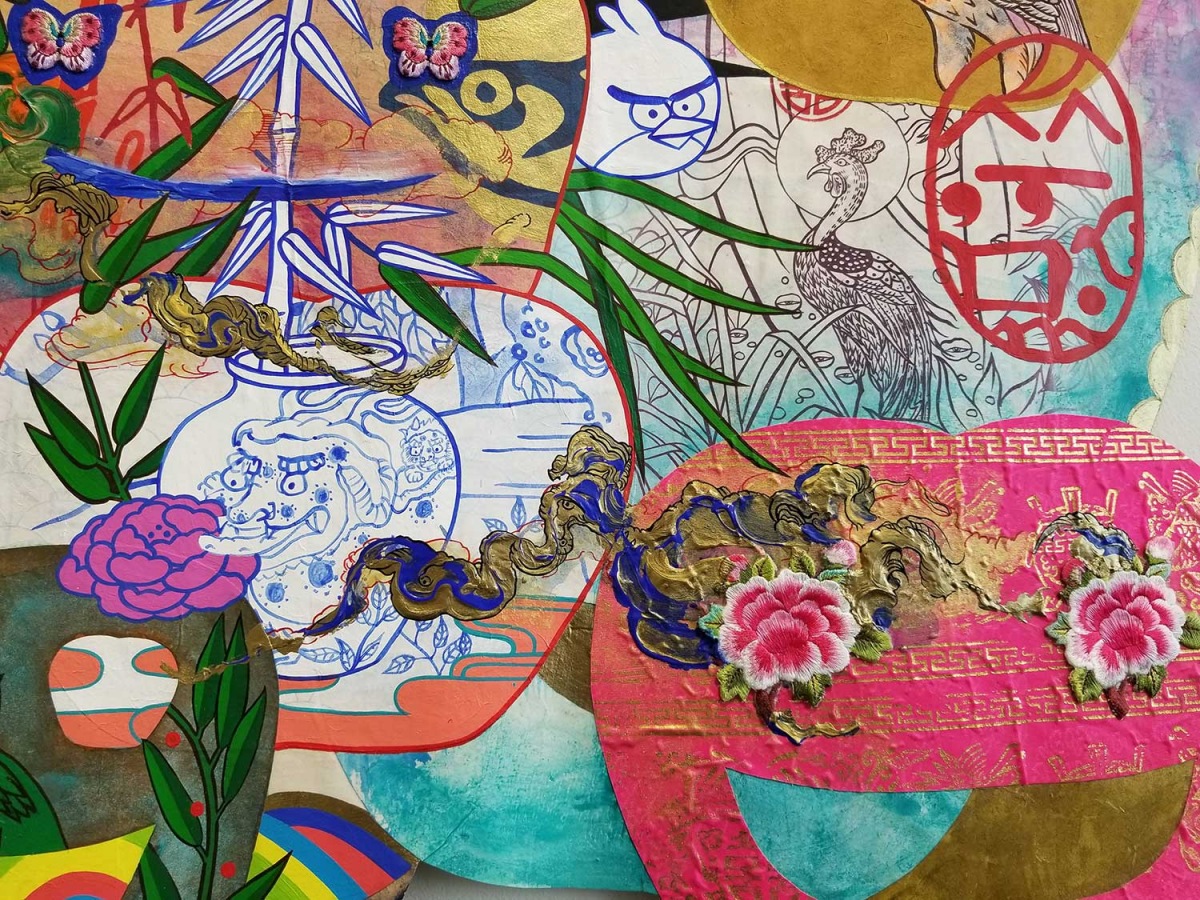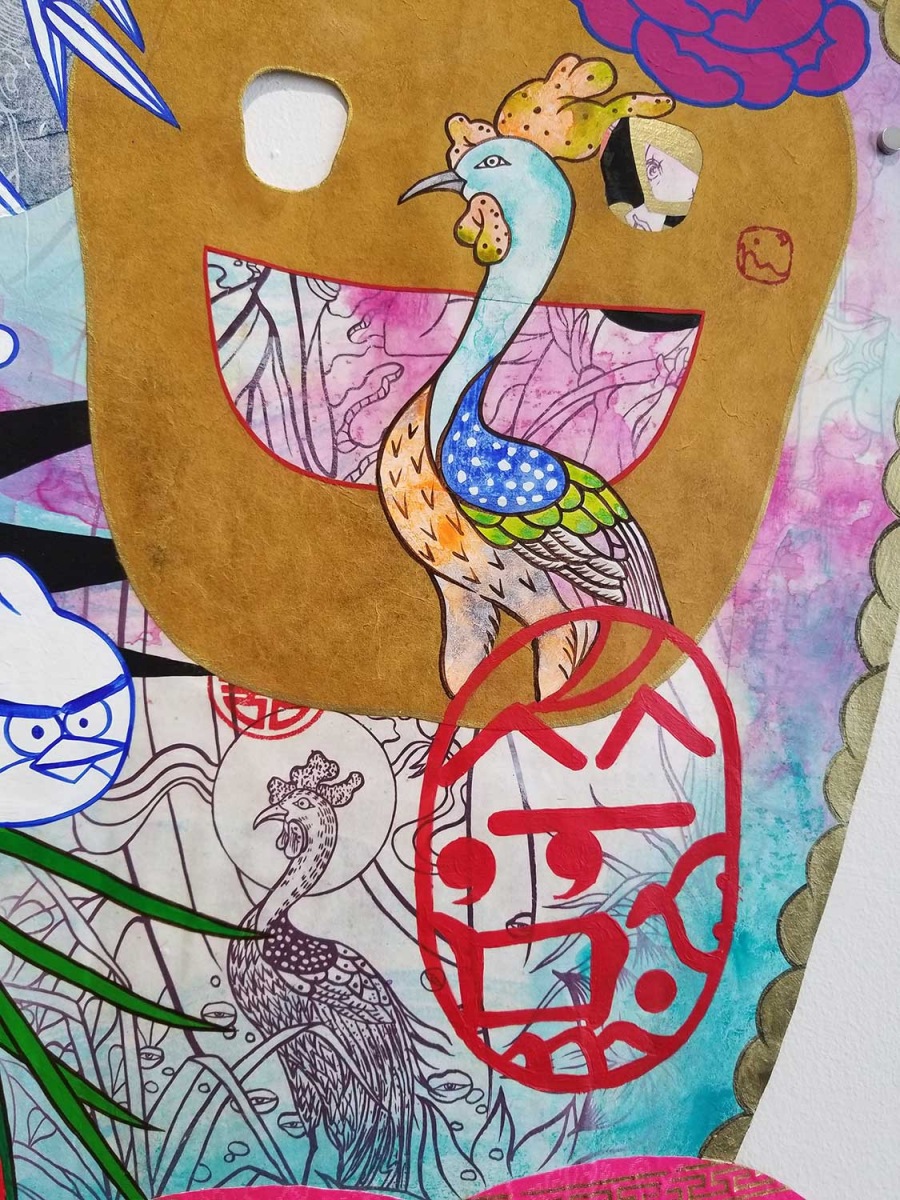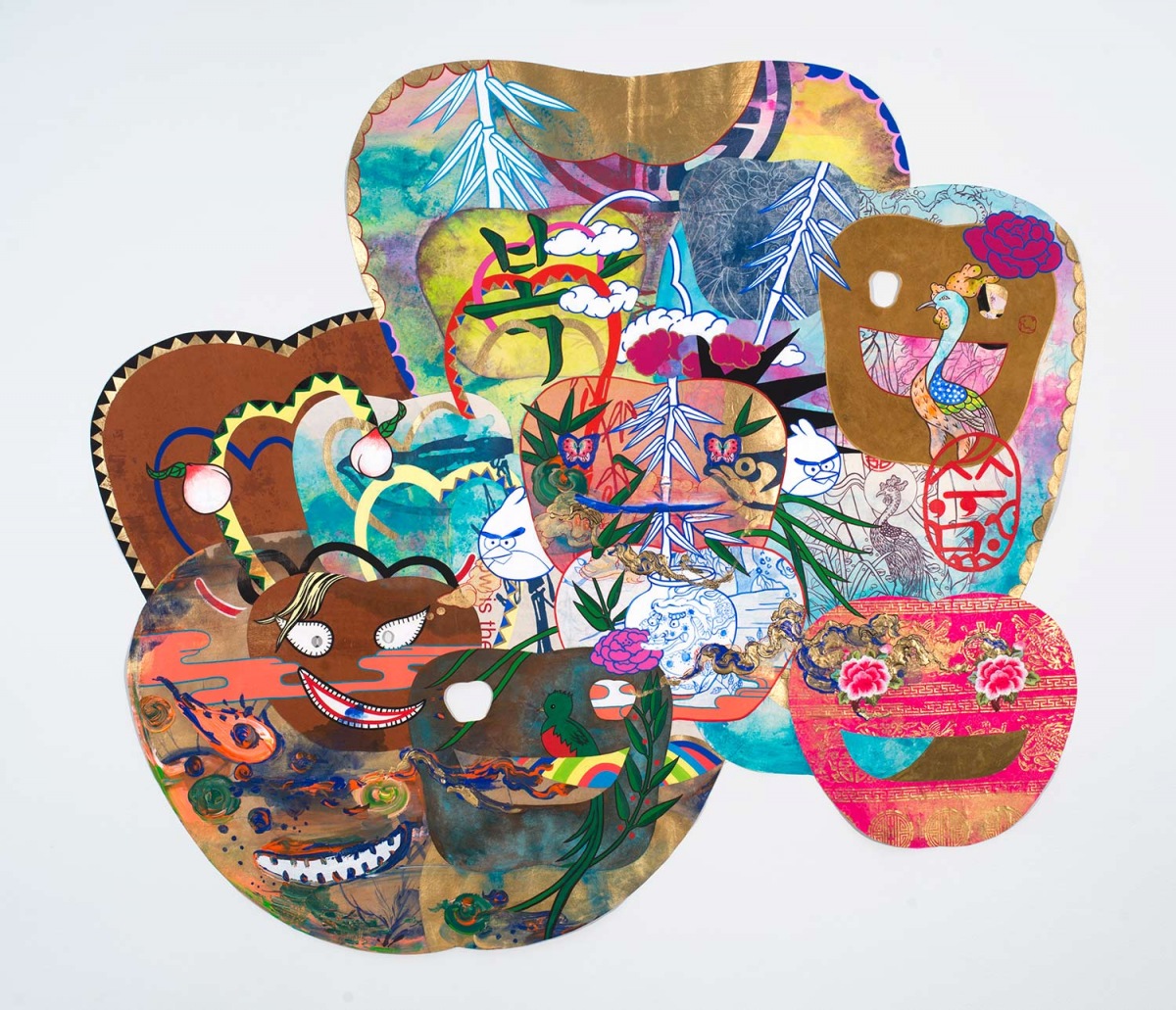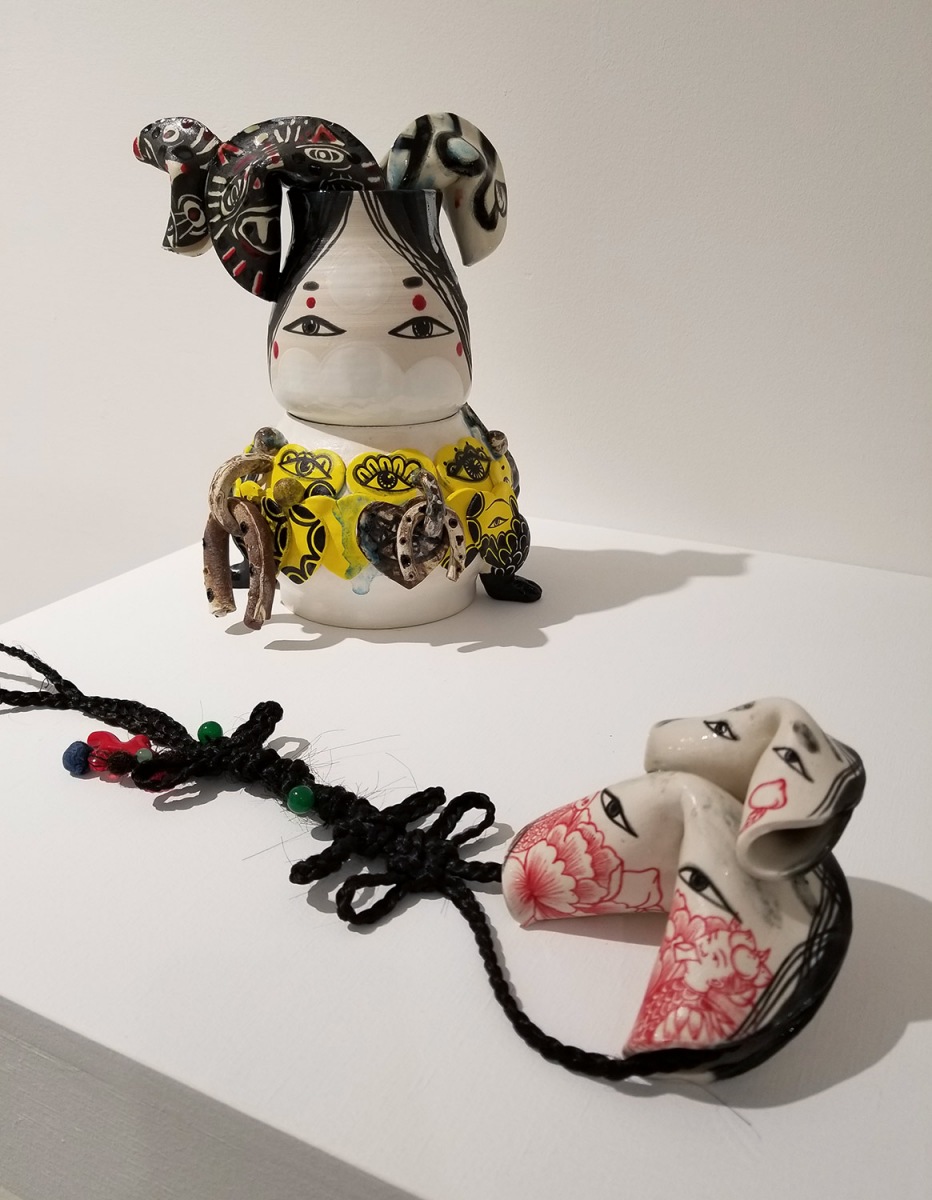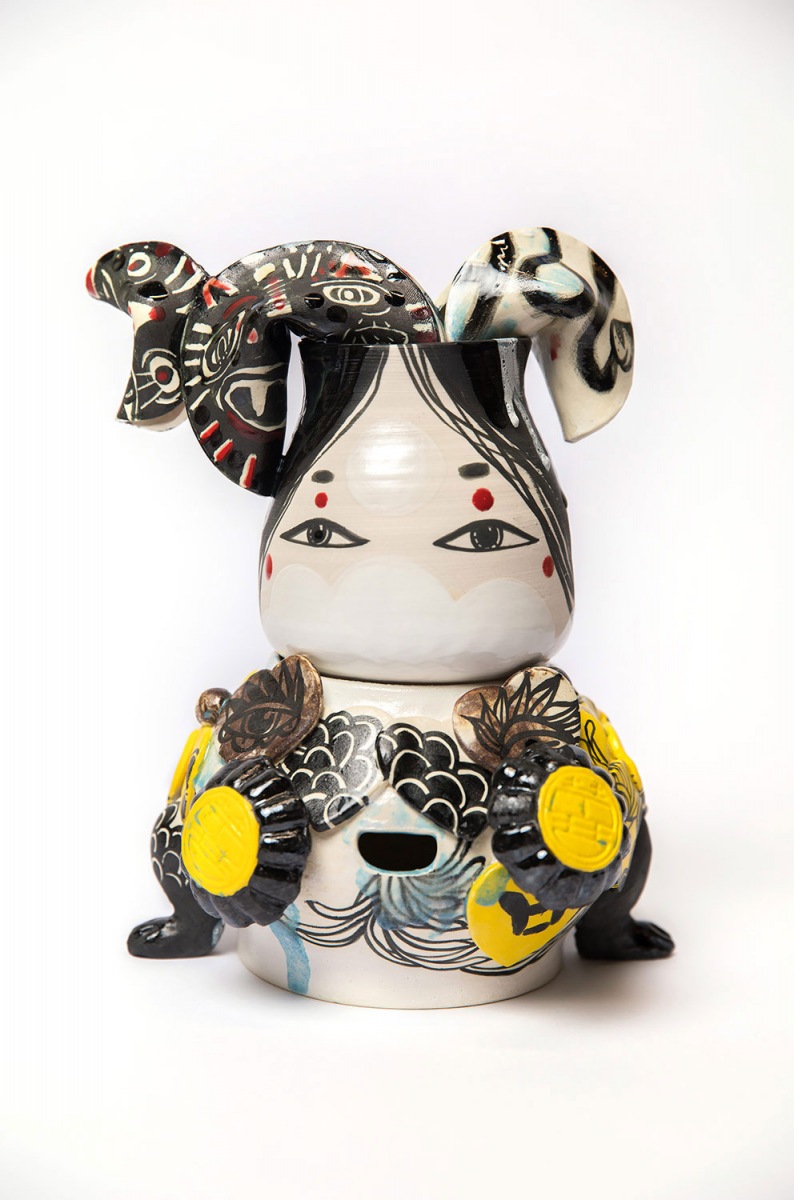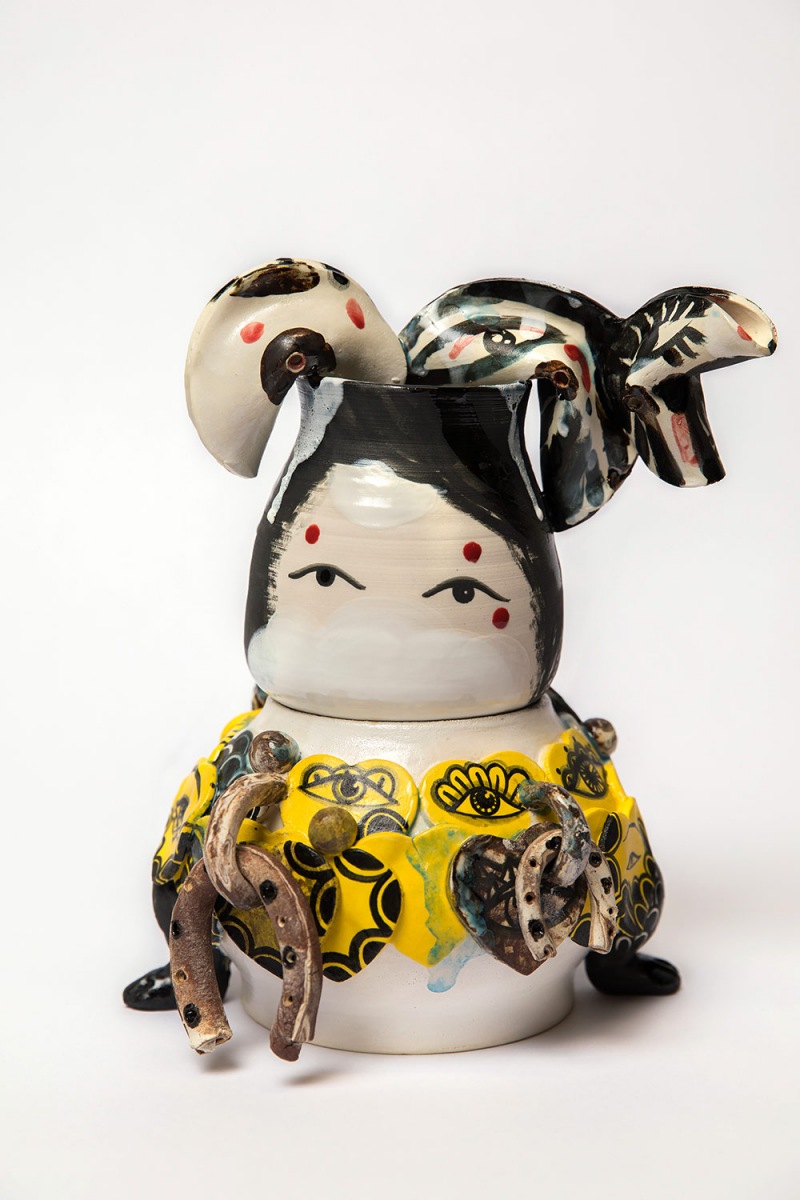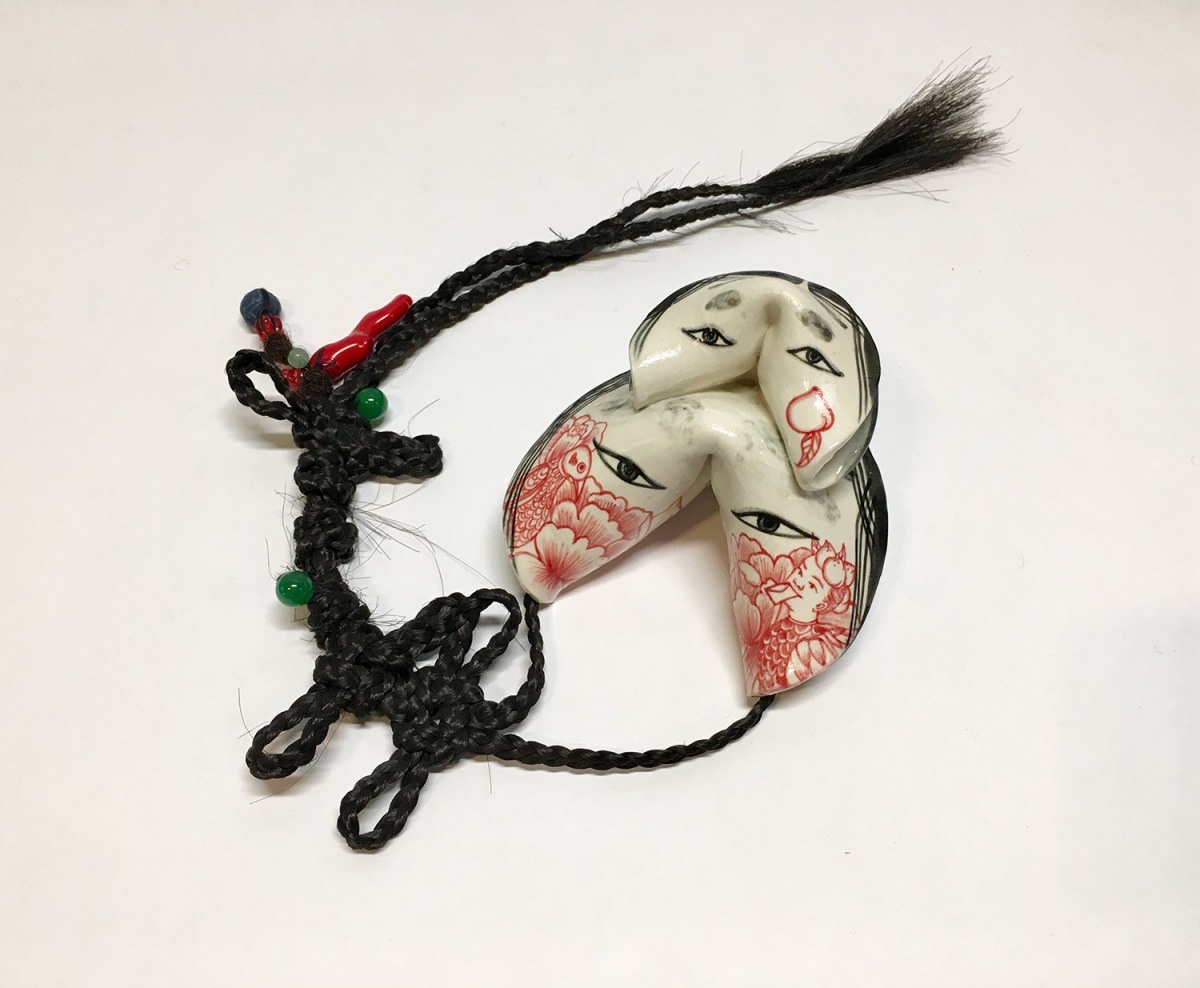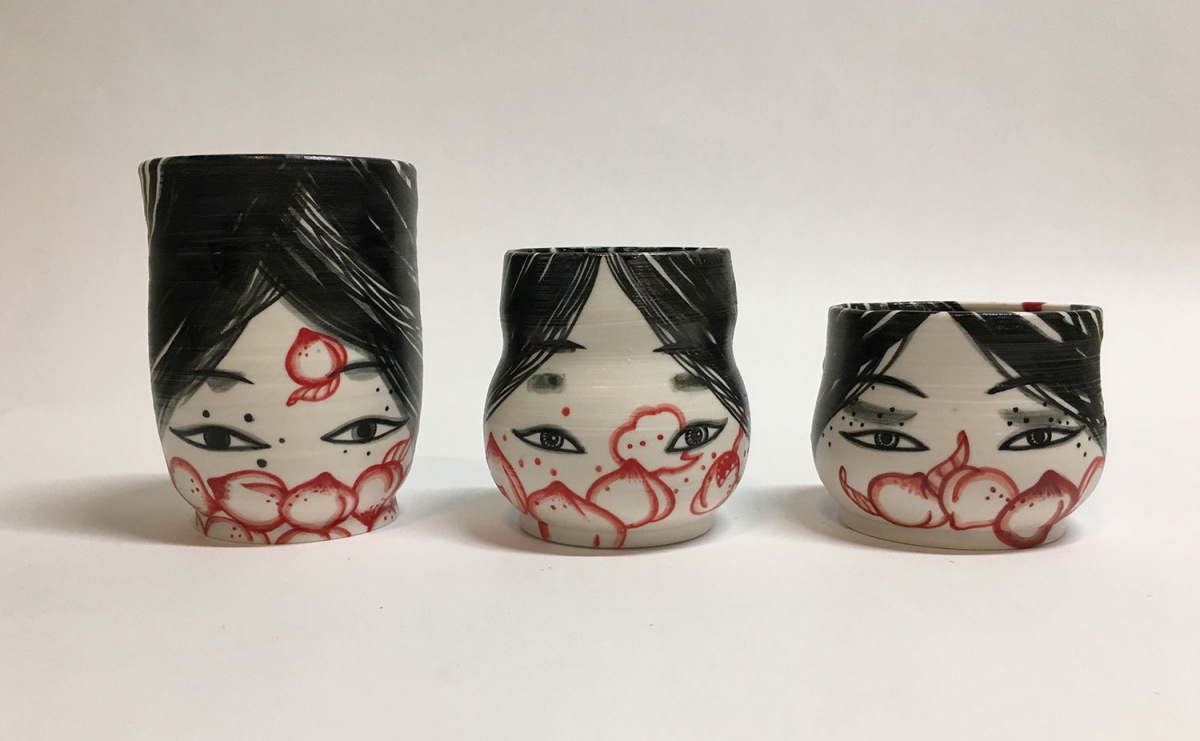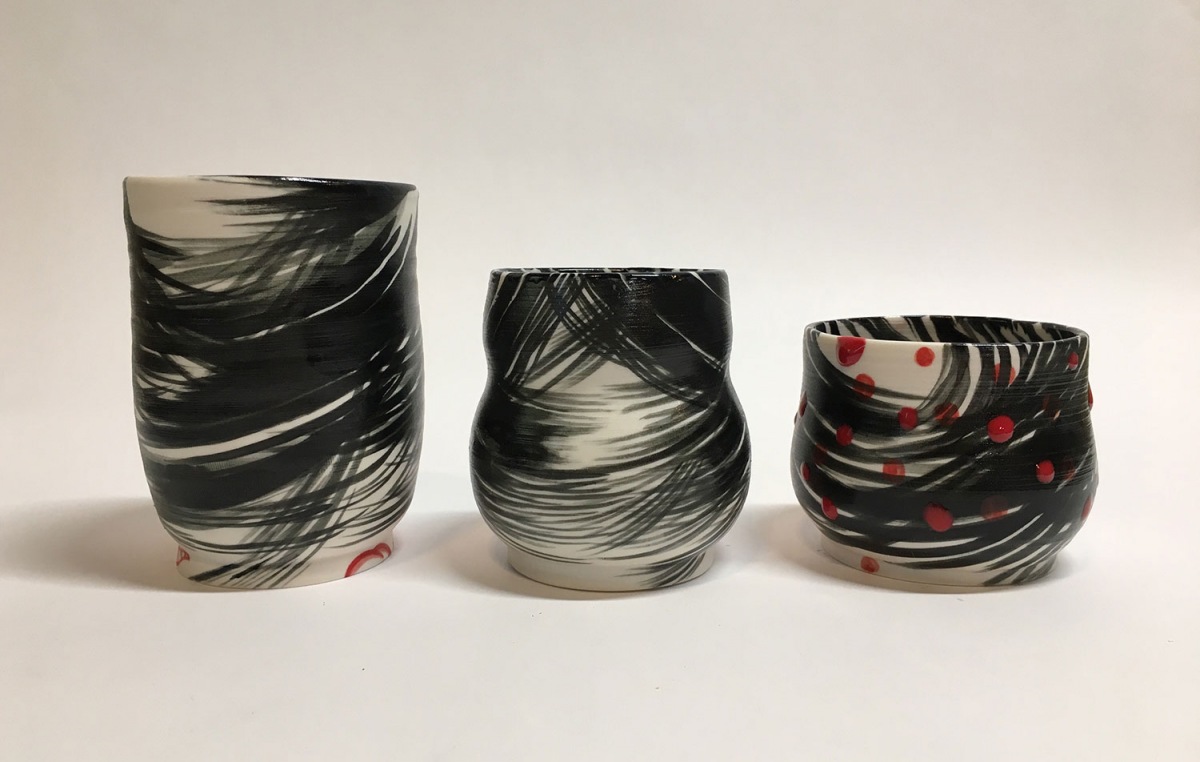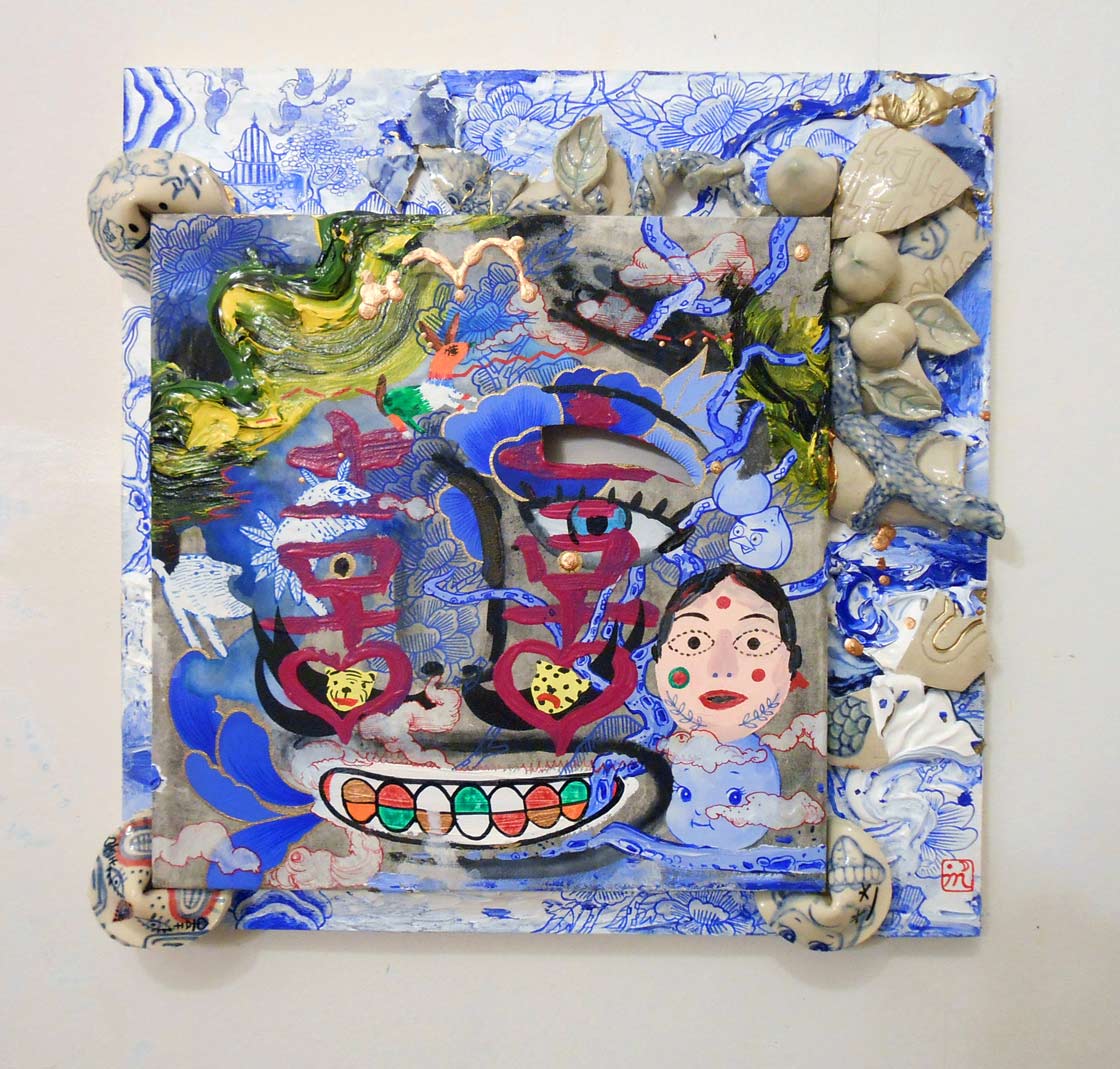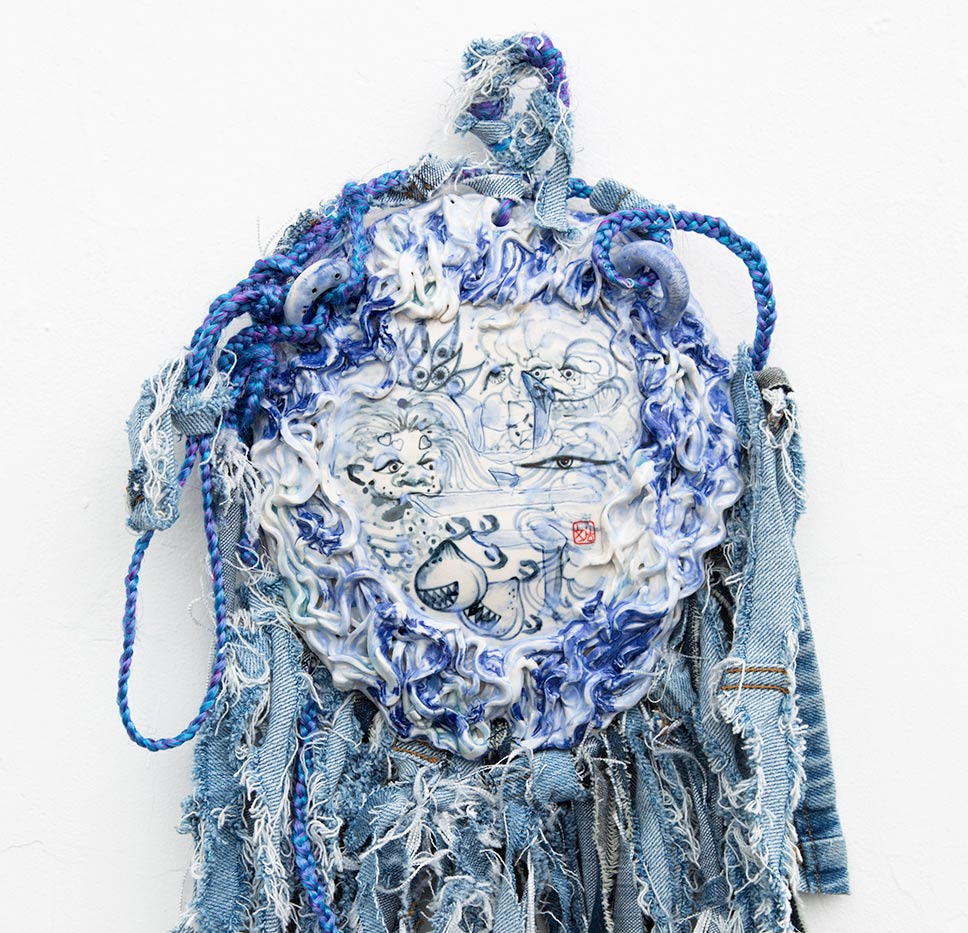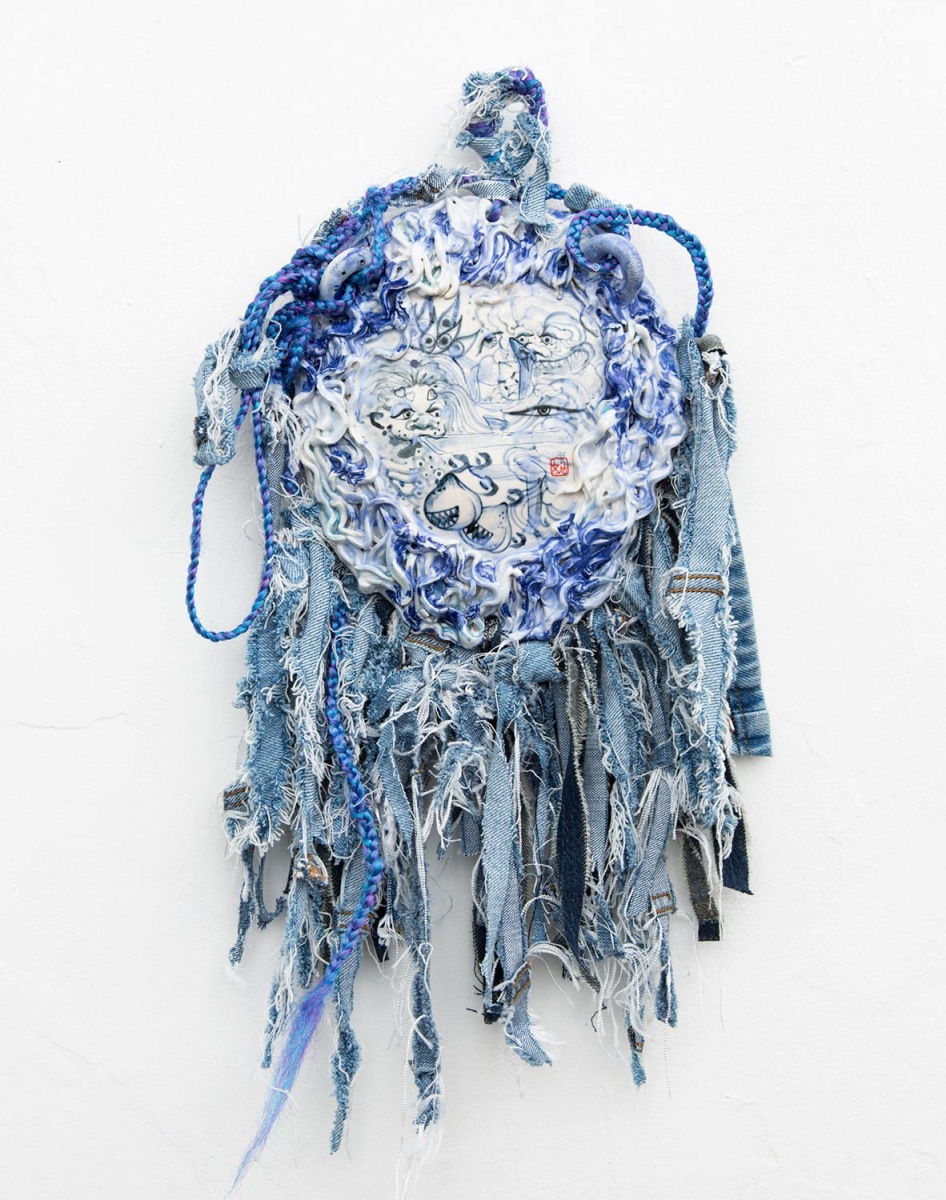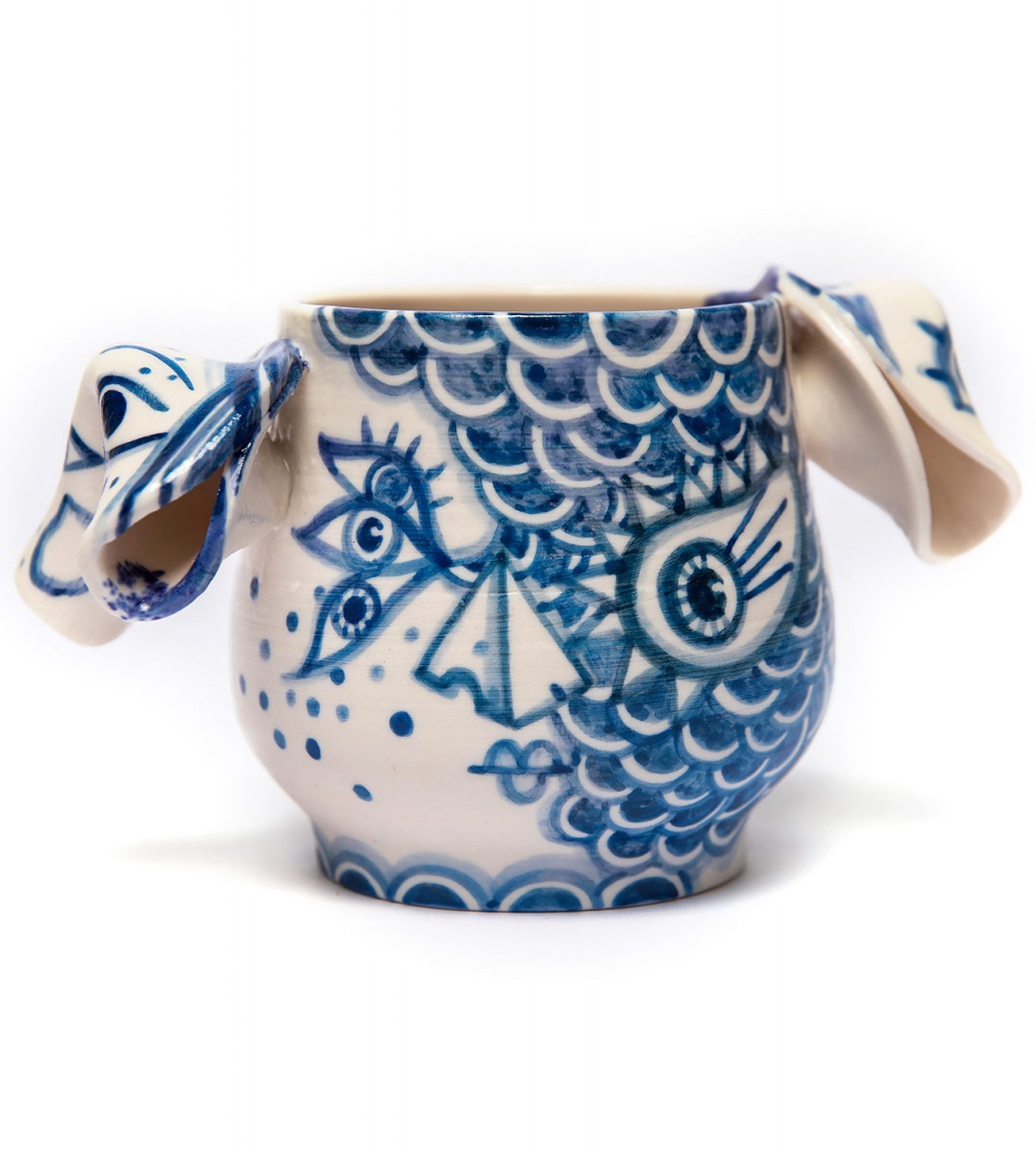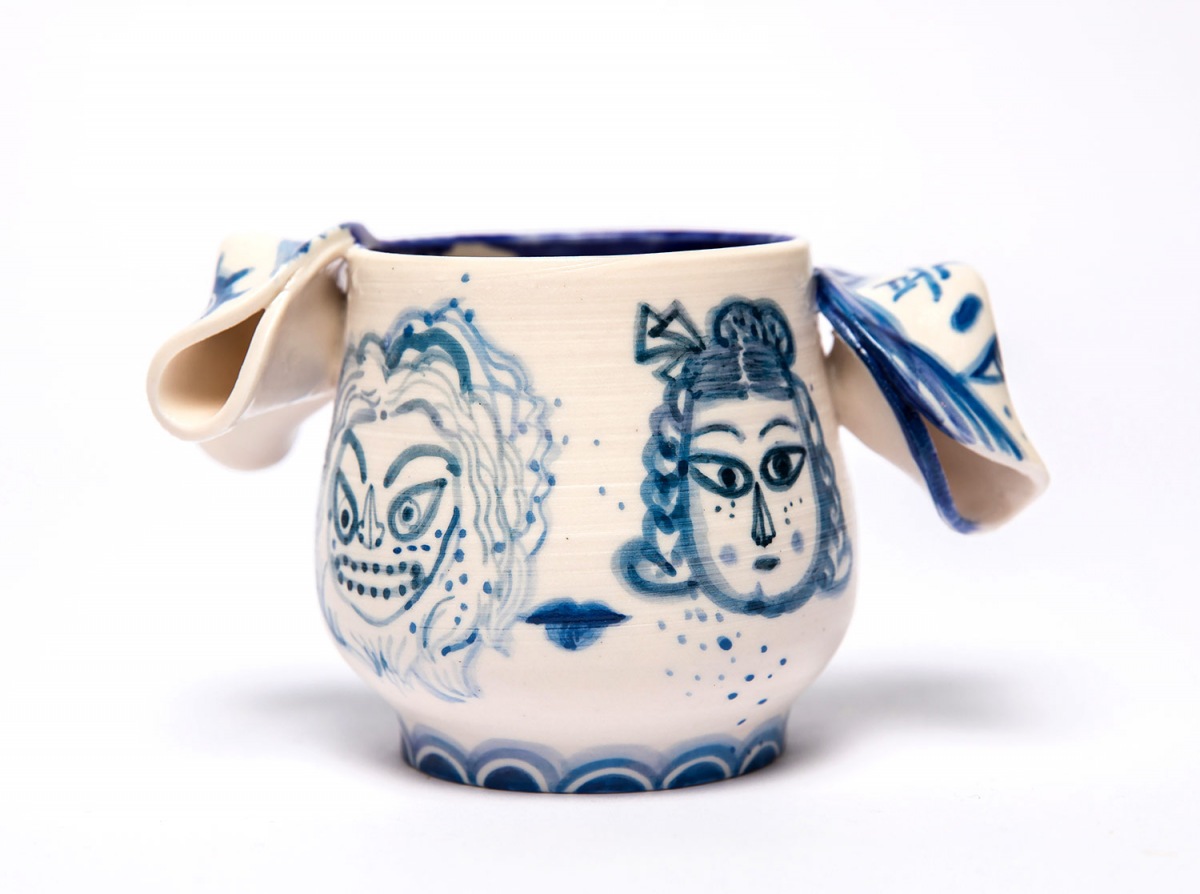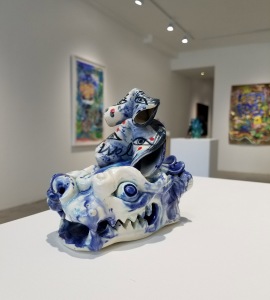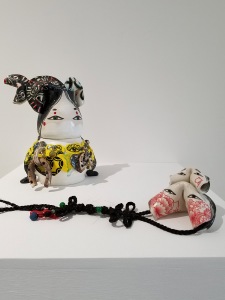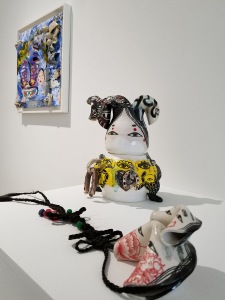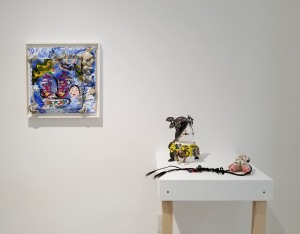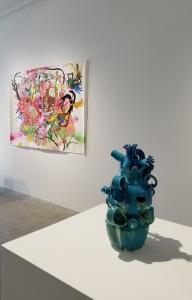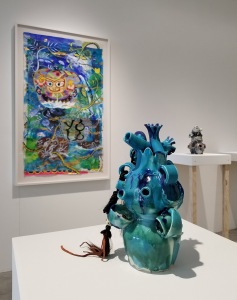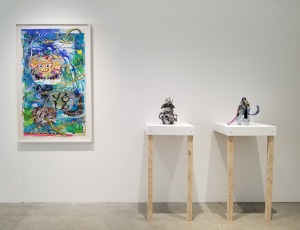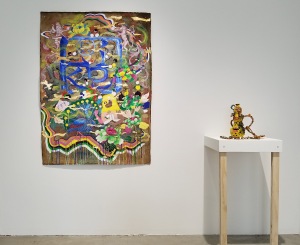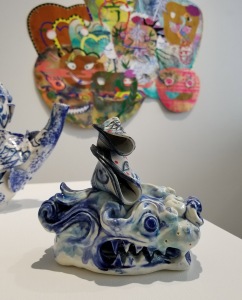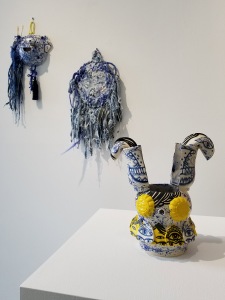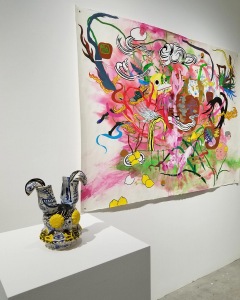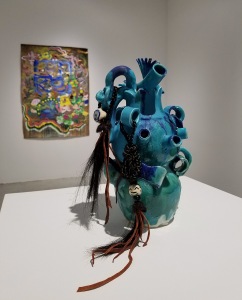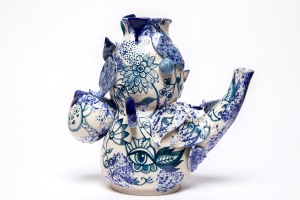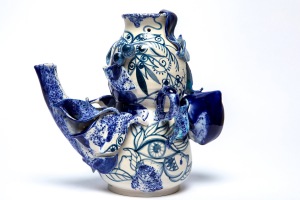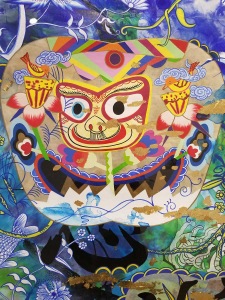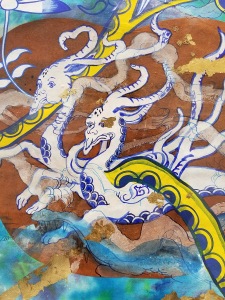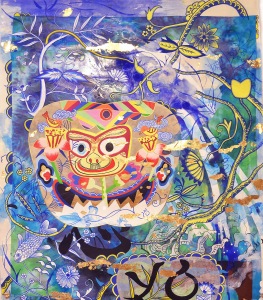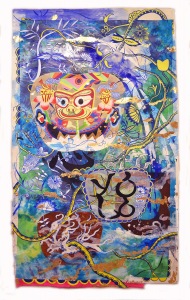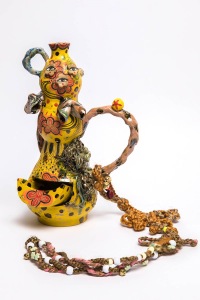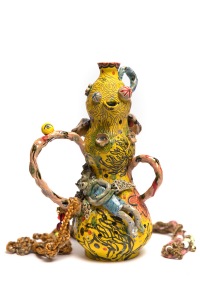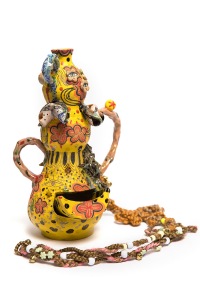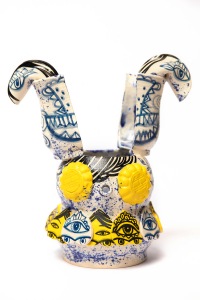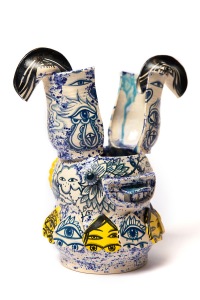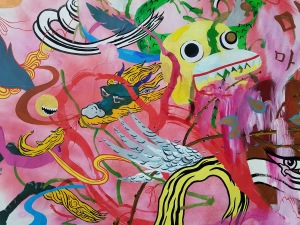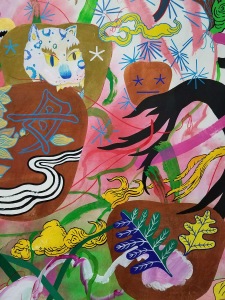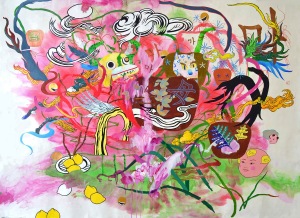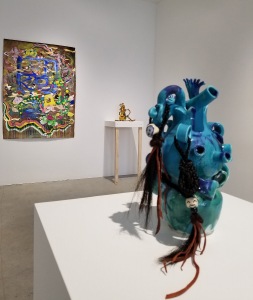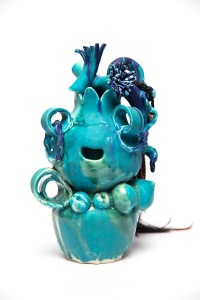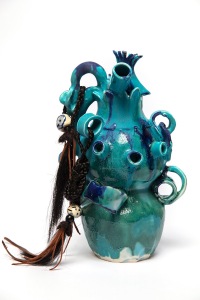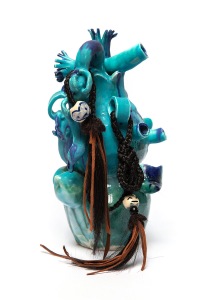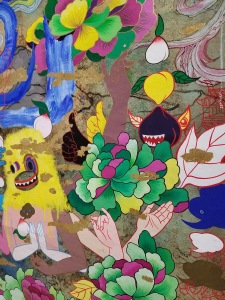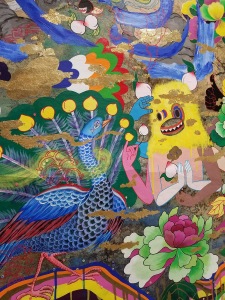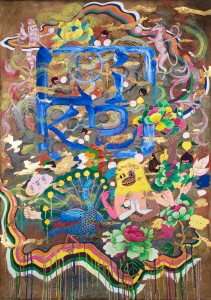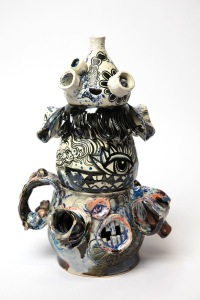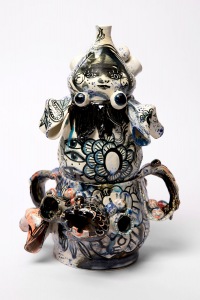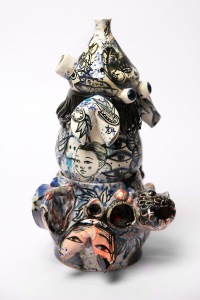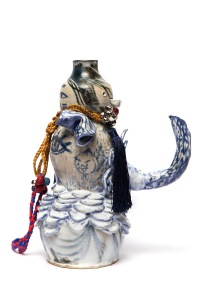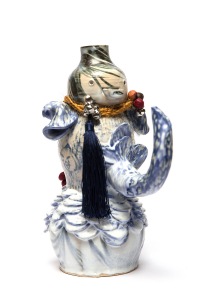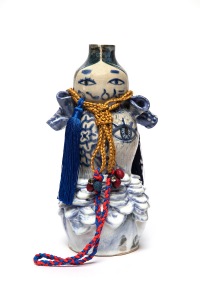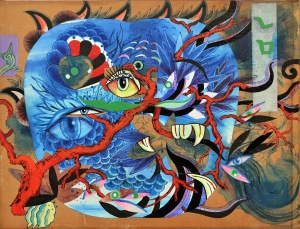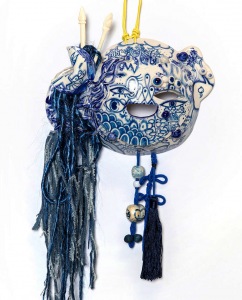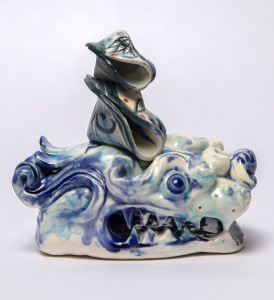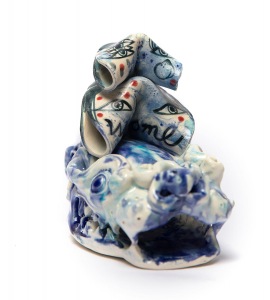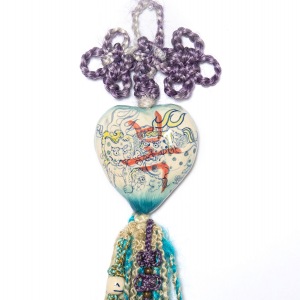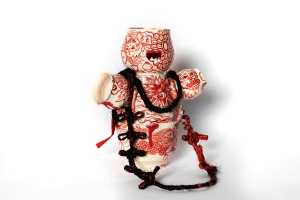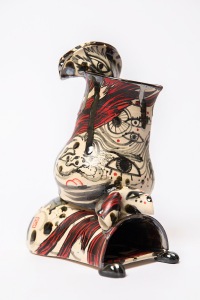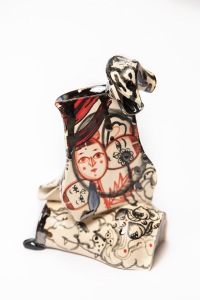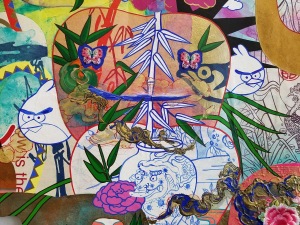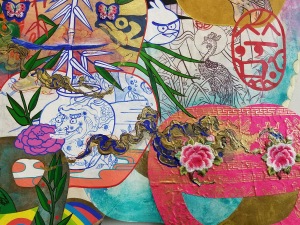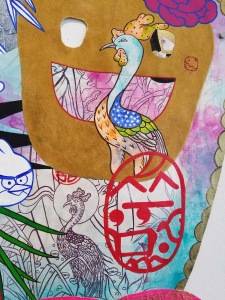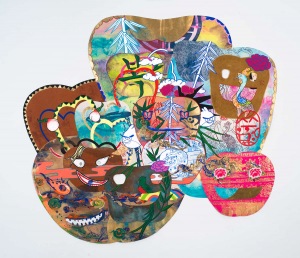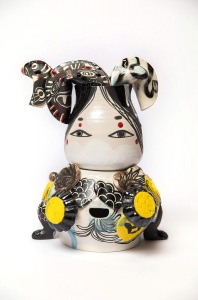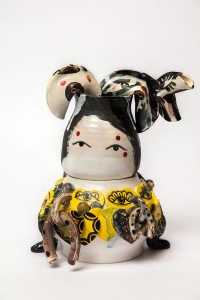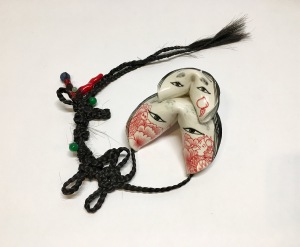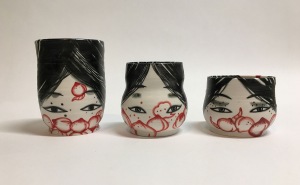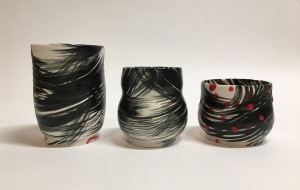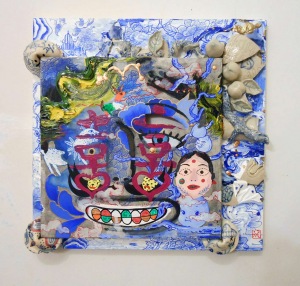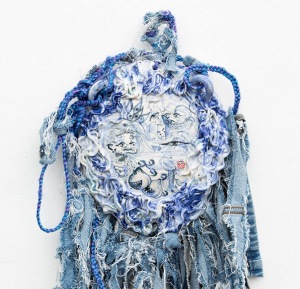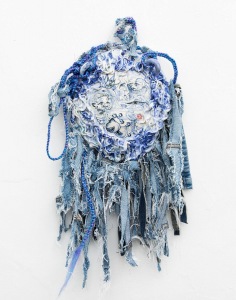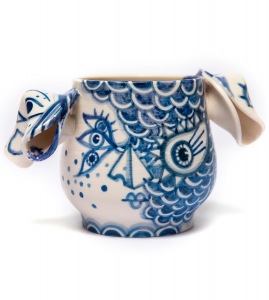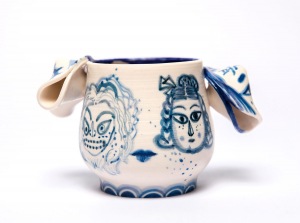 Press Release
Exhibition Dates: May 19 – June 30, 2017
Jiha Moon: Familiar Face, mixed media paintings & ceramics
Reception: Saturday, May 19,  3 – 6 pm
Event: Please join Weston Teruya & Jiha Moon in conversation as they walk-through Familiar Face at 2pm, Saturday, May 19th, the reception follows. Weston Teruya is a visual artist and founding member of Related Tactics, a collective of artists, writers, curators, and educators of color creating projects and opportunities at the intersection of race and culture. Through a partnership with the online arts criticism platform Daily Serving-Art Practical, Weston launched (un)making, a podcast with artists, arts administrators, and cultural workers of color discussing their lives, practices, and careers. To date Weston Teruya has produced 30 episodes of (un)making.
PSG presents Jiha Moon – Familiar Face, a mixed media exhibition opening May 19th through June 30th. Please join us May 19th at 2pm for a special event as Weston Teruya joins Jiha Moon for a conversation and walk-through of the exhibition. The reception follows the walk-through.
Jiha Moon's work conflates East and West iconography exploring cross-cultural perceptions. Native to Korea, Moon presents a mashup of symbols which lead us through a rabbit hole of appropriated cultural identity. What we recognize and how we interpret that recognition is the subject of Familiar Face.
On view in her first exhibition in San Francisco are paintings, ceramic sculpture and wall sculpture, Norigae, Korean amulets adorned with braided hair, tassels and beads. Moon skillfully manipulates cultural colonization through an irreverent hybridization of symbols. Fortune cookies, Chinese dragons, birds, fetishized eyes, flowers, contemporary signifiers abound in her repertoire of mutable assimilation.  Complicated questions of authenticity are not easily understood when looking at a Moon work of art, in fact that is exactly where the blurred boundaries turn righteous outrage into inclusive globalization. All this being said, Moon's paintings are skillfully achieved through an accretion of mark-making with brush, pen, graphite and collage. Her ceramics are hand-built and glazed to suggest mythological creatures drawn from the history of cultural narratives.
Jiha Moon is the recipient of the Joan Mitchell Foundation Painters and Sculptor's grant; the Artadia Award; and was a fellow at MOCA GA Working Artist Project, The Museum of Contemporary Art of Georgia, Atlanta, GA. Collections include the High Museum of Art, GA; Hirshhorn Museum of Art, Smithsonian, DC; Fabric Workshop and Museum, PA. Her work has been featured in Hyperallergic, The Brooklyn Rail, Art Papers, Art Forum. Her traveling one-person exhibition, Double Welcome: Most Everyone's Mad Here, is currently on view at the American University at the Katzen through May 27th. Moon's full CV can be viewed in the below link
View jiha-moon-cv-2018
Artist Page
Jamie Vasta – Howl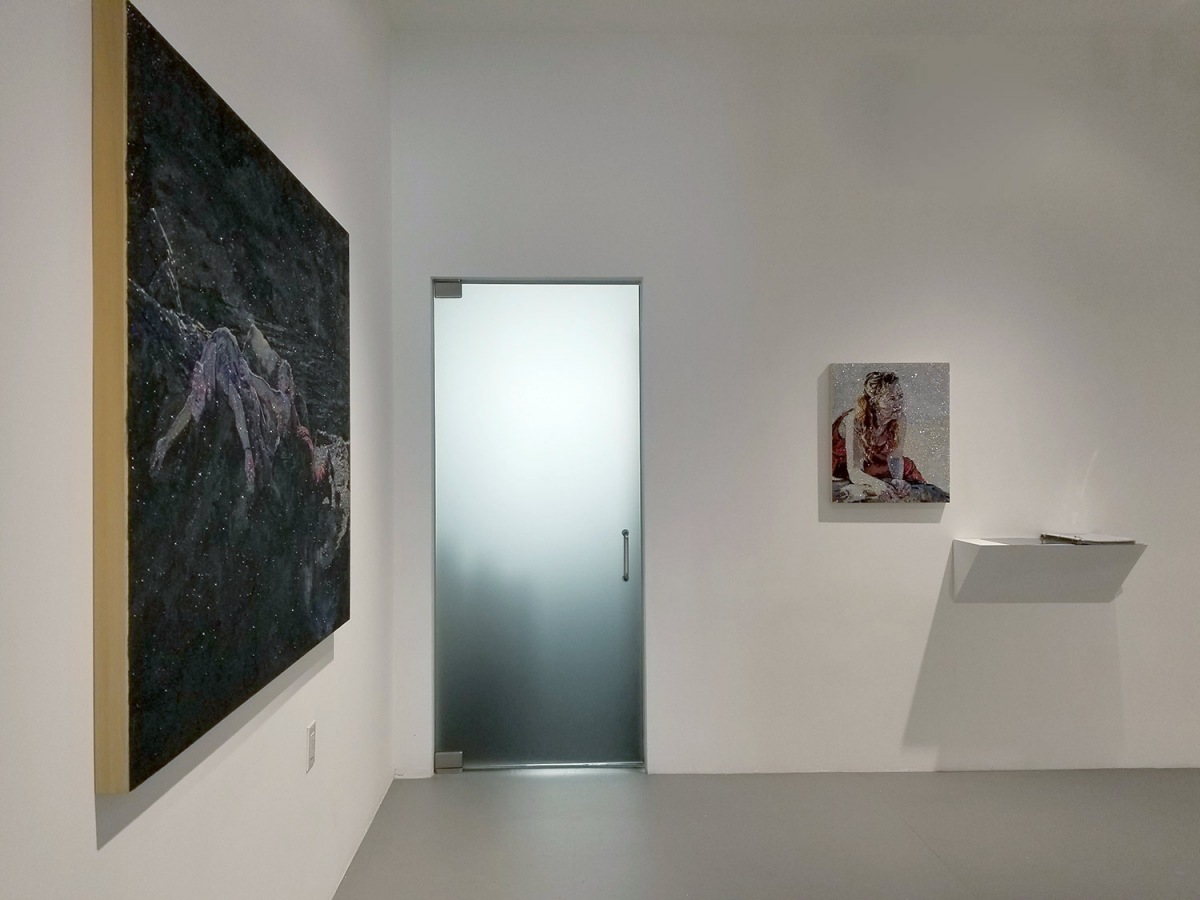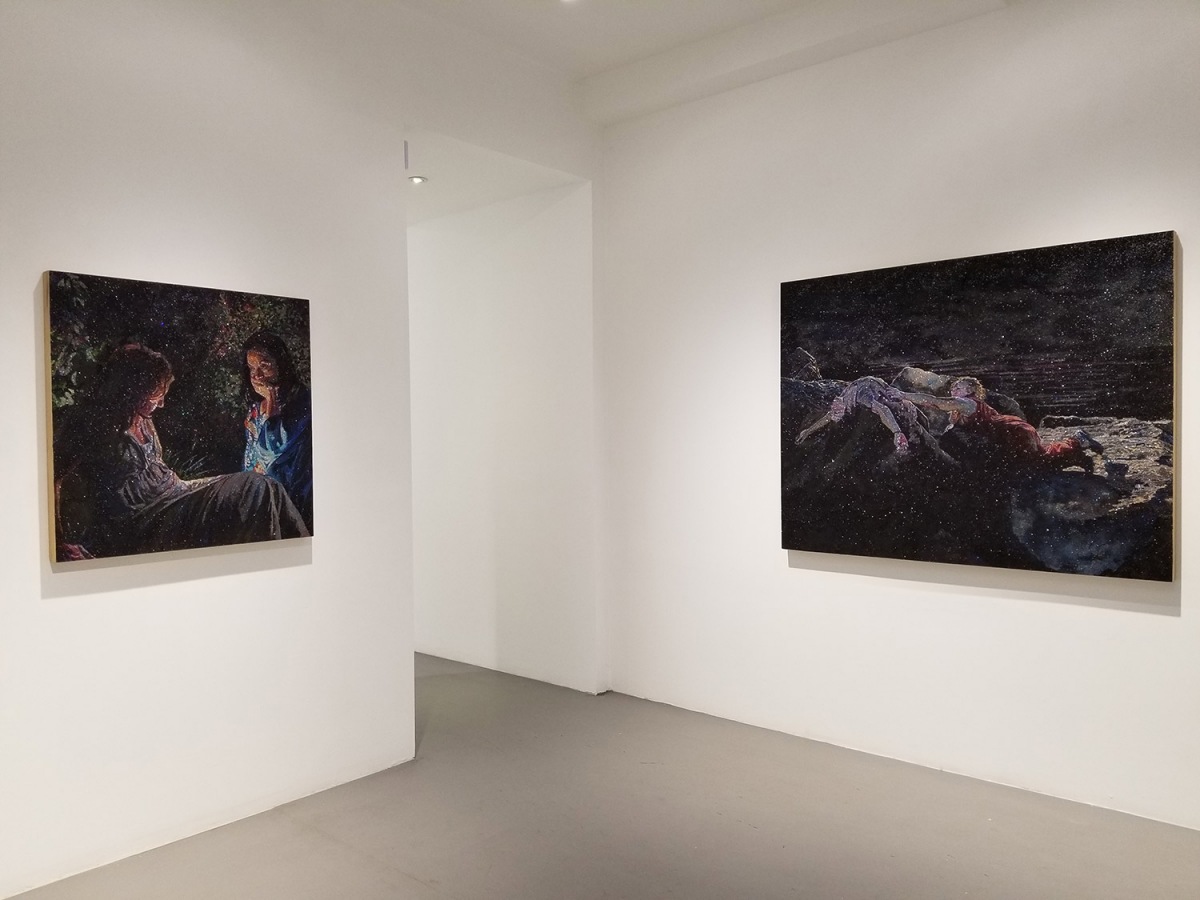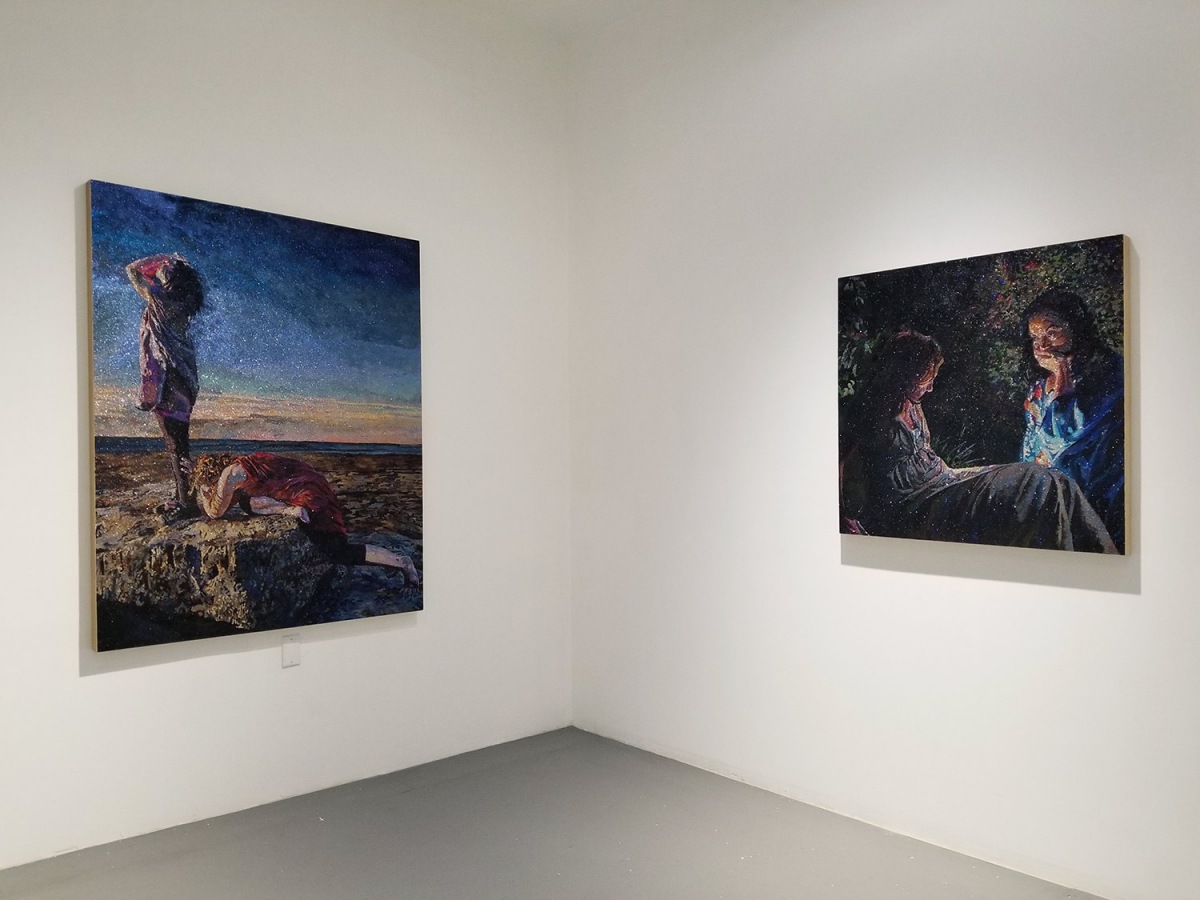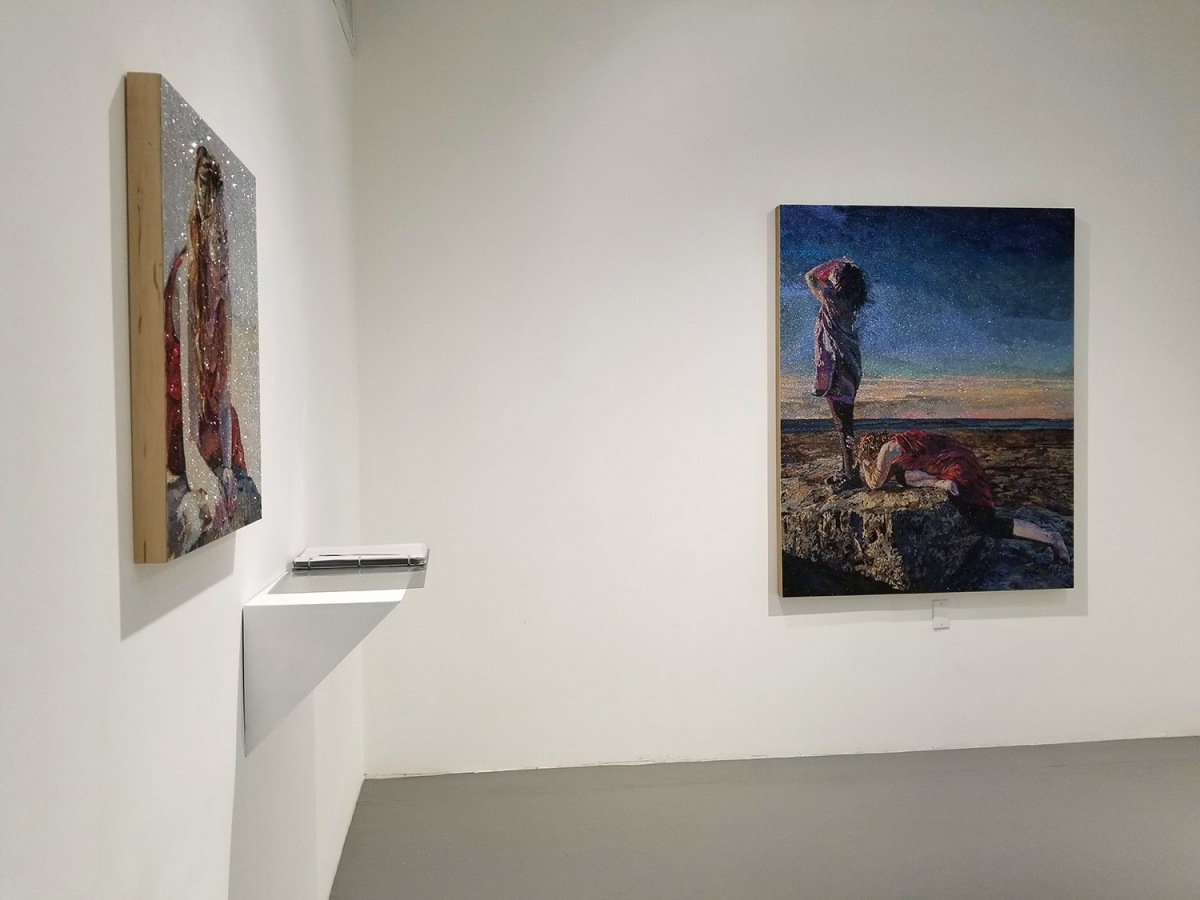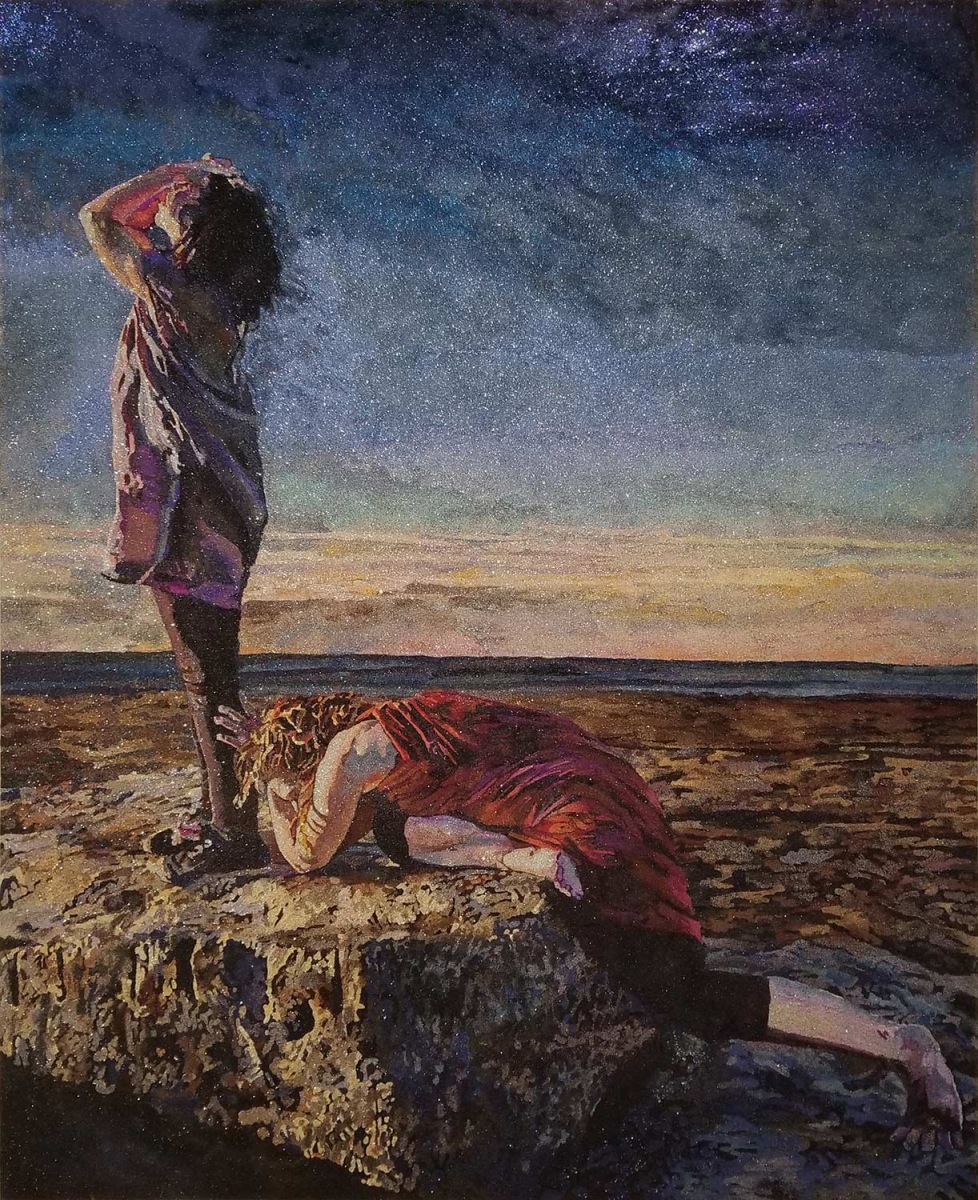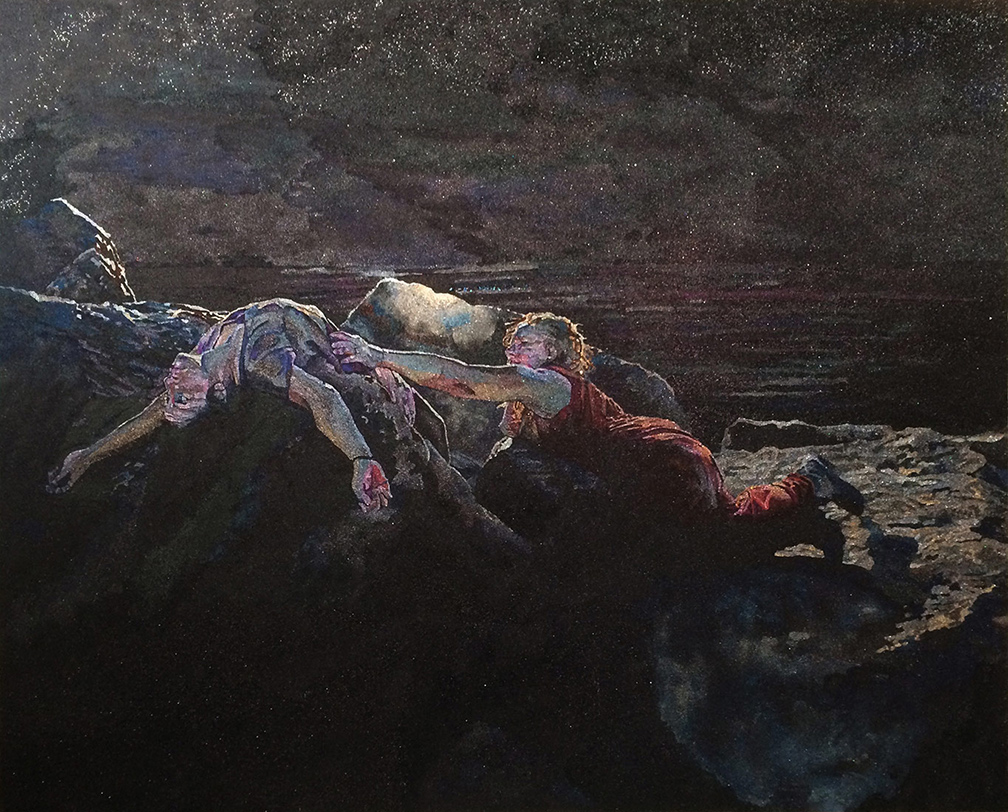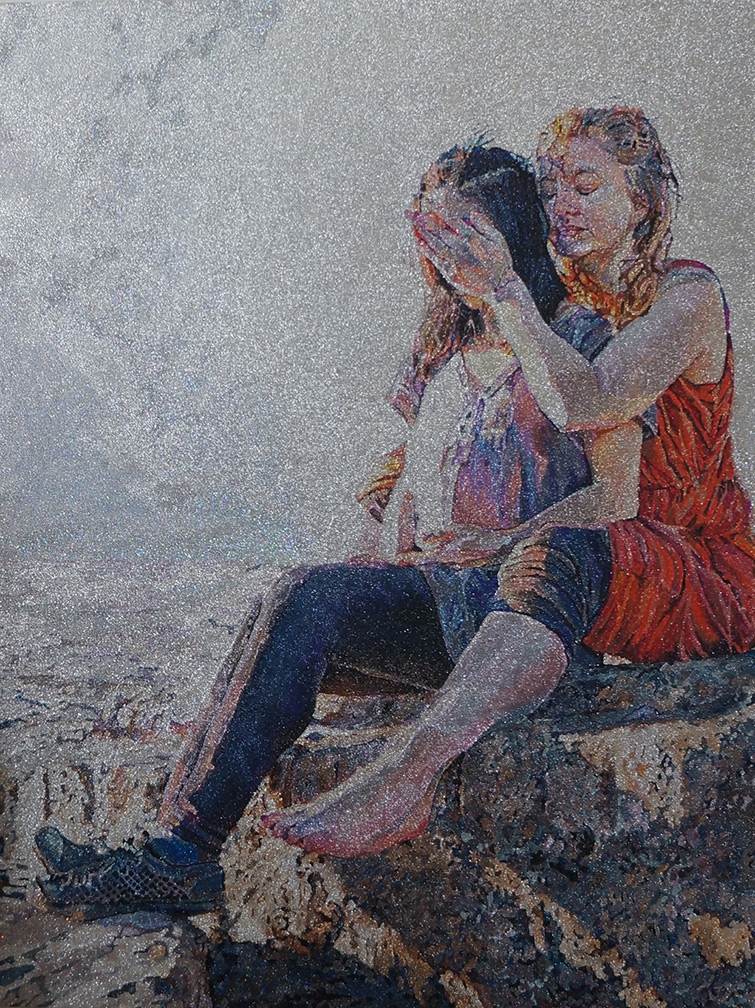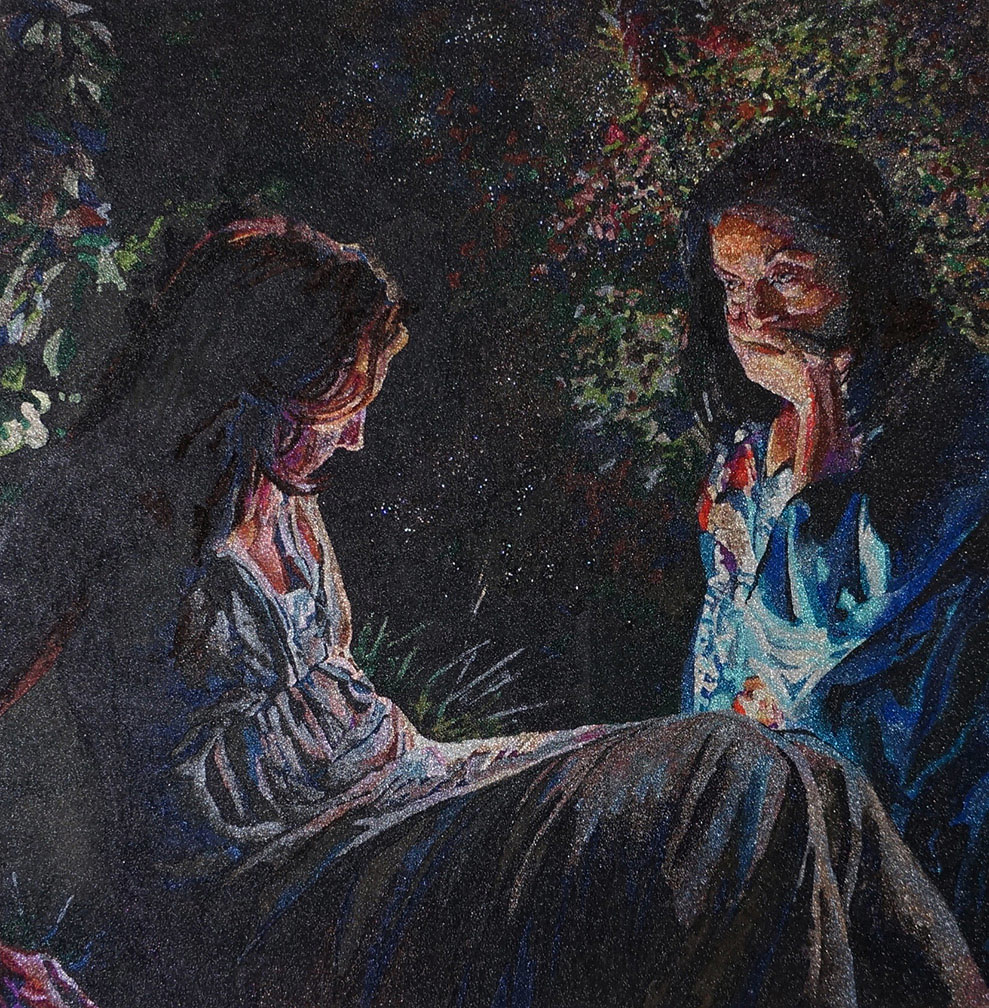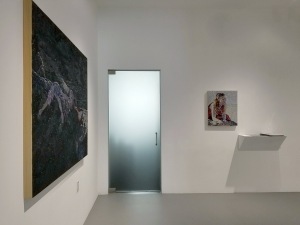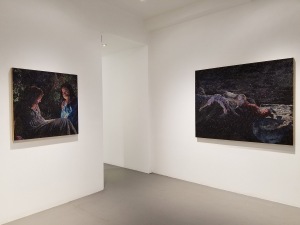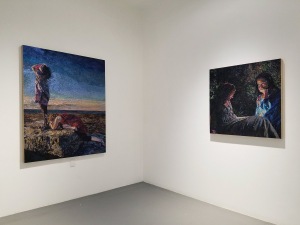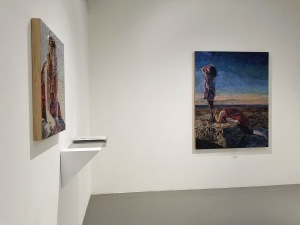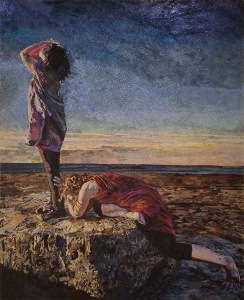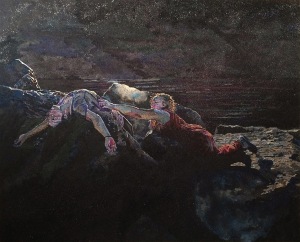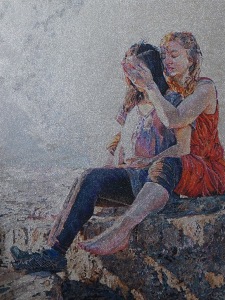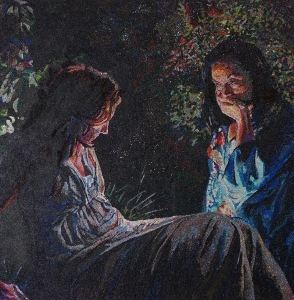 Press Release
Exhibition Date: May 19 – June 30 , 2018
Jamie Vasta – Howl
Reception: May 19th, 3 – 6pm
Jamie Vasta was my first exhibition at the pop-up space in Oakland, February 2017. The exhibited paintings were extraordinary, but unfortunately not seen by many. Jamie is working on a new series of paintings, but before too much time passes I think it's time to bring the paintings exhibited in Oakland to San Francisco wall & light. Thus concurrent with Jiha Moon, opening May 19th, PSG presents Howl, an intimate exhibition of four must be seen glitter paintings by Jamie Vasta!!! Please join us as we celebrate the opening reception for Jiha Moon & Jamie Vasta, from 3-6pm.
Vasta's medium of choice, glitter, has an elemental resonance carrying unexpected emotional resonance, however her masterly domination of material transforms the bombastic bits of reflective color to mannered, painterly refinement. Staging actors, friends and family within the LGBT community, Vasta's narrative series focus on art historical movements, contemporary culture and literary tales. The four paintings in the exhibition depict two costumed women in loose classical Mayfield Parrish like garments. The two actors enact film stills from a non-linear story, playing out tableaus of  longing.  The works range from silver light to inky dark nights. 
Jamie Vasta received her MFA from the California College of Arts in 2007. Her work has been reviewed in Art in America, Art Forum, art LTD, Modern Art Obsession, The Boston Globe, New York Times, SF Weekly, and The Bay Guardian. Vasta is included in many prestigious public and private collections, including the Berkeley Art Museum, Berkeley and the Crocker Art Museum, Sacramento.
Artist Page