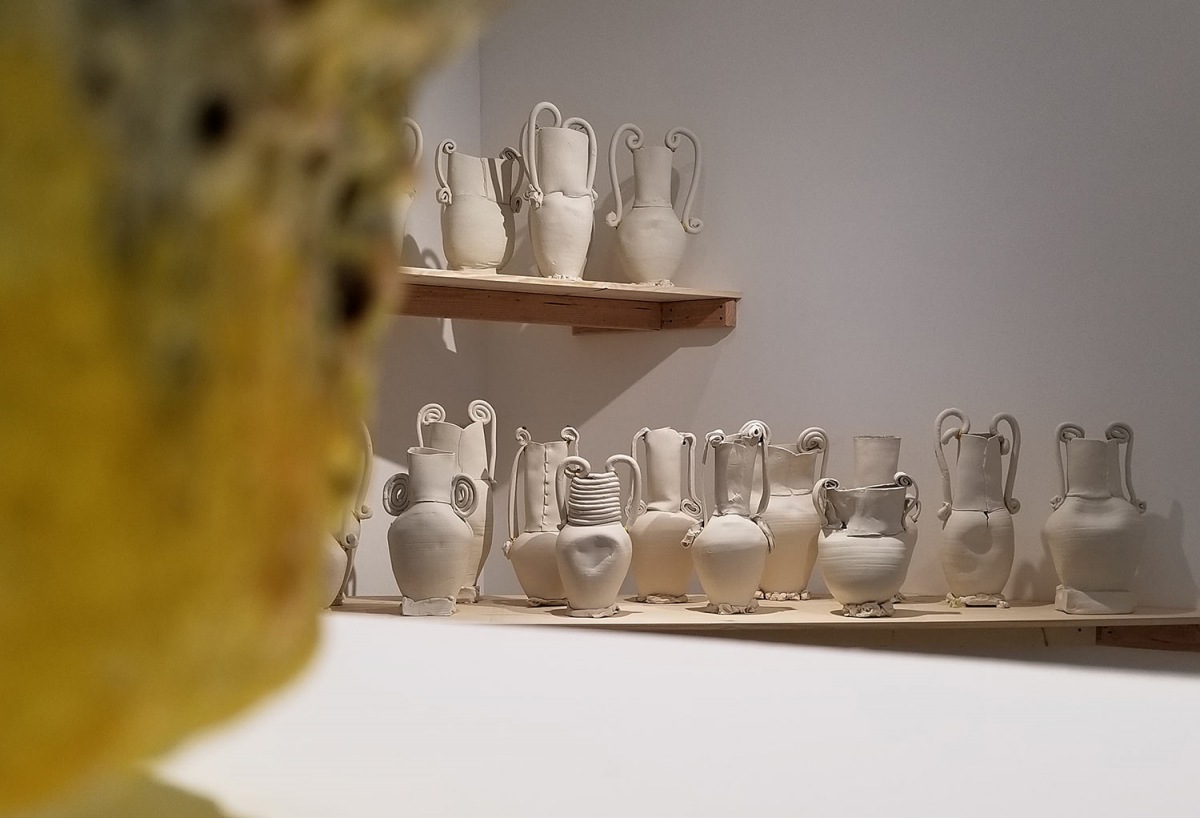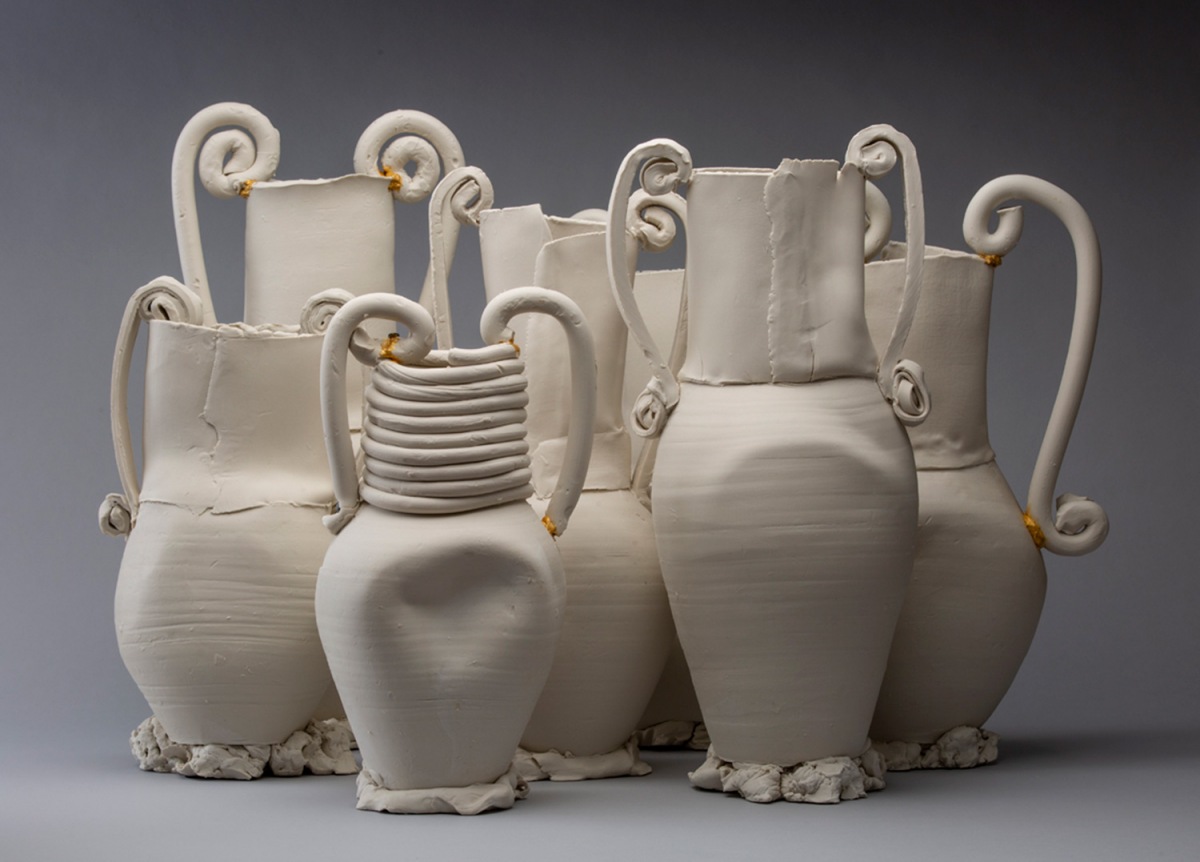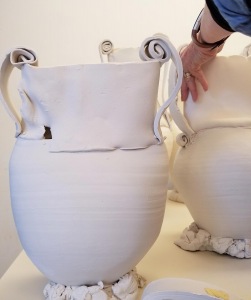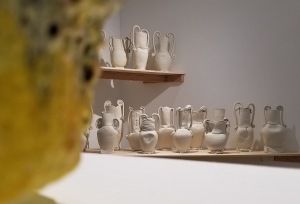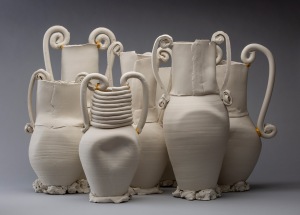 Nancy Selvin studied at the University of California, Berkeley with Peter Voulkas & Ron Nagle in the late 1960's. Her oeuvre comprises formal still life compositions and non-functional oversized domestic ceramic vessels expressed in clay.
In this exhibition Selvin has undertaken a series of 46 unglazed porcelain hand-built vessels ranging in size from 14 – 20 inches in height. The vessels begin as slabs on thrown bodies, hand formed into classical urns, albeit with ragged edges and lapped, irregular seams. The elegant shapes are balanced on uneven decomposed tablets, side-marked with curvaceous handles. Although porcelain was not her first choice of material, she defaulted to achieve the dusty surface suggestive of impermanence, juxtaposed with the ghost white density reminiscent of Parian Wares. However, using porcelain incorporates unpredictability, in part due to the high firing temperature. Rescuing a sculpture from certain demise is left to discretion, but where possible the ruptured seam, broken handles, or any number of unknown calamities Selvin repairs by Kintsugi, the Japanese method of soldering broken ceramics with a powdered gold resin.
Nancy Selvin is Senior Adjunct Professor at California College of the Arts. Recently "The Nancy Selvin" award was established at California College of the Arts, to honor Selvin's professional and personal commitment in the field of ceramics, and offer an undergraduate ceramics major with a travel stipend to attend a residency program or conference.
Selvin has received two National Endowment Artist Fellowships and a California Arts Council Fellowship. She is a past president and current Board of Trustee member for Watershed Center for the Ceramic Arts in Newcastle, Maine. She also serves on the board of the American Museum of Ceramic Art (AMOCA) in Pomona CA, and is a member of the International Academy of Ceramics in Geneva Switzerland.
Selvin's work is included in the collections of the Renwick Gallery of the Smithsonian; Arizona State University Ceramic Research Center; the Mint Museum, Charlotte NC; the Daum Museum, Kansas City MO; the Oakland Museum of California; The Crocker Art Museum, Sacramento, CA; the Nora Eccles Museum, Logan, Utah; the Los Angeles County Museum of Art; University of Iowa Museum of Art; and the Microsoft Art Collections, Seattle and Mountain View, California.