In the polarized US, artists are mostly political activists
Exhibition For the exhibition 'This is America / Art USA Today', museum director Robbert Roos made a road trip through the US. To the question: 'What is it like to be an artist in America?', He gives a concrete answer.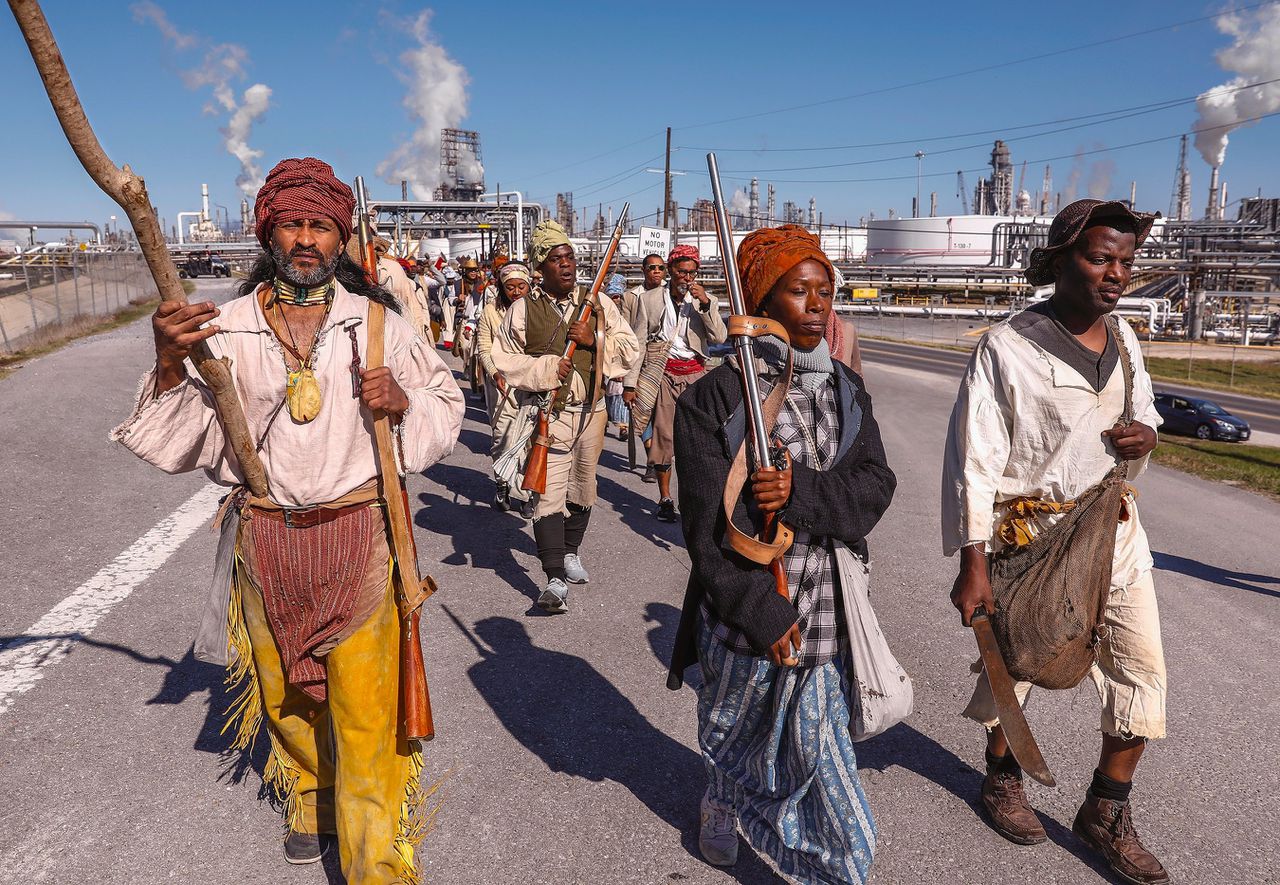 What is it like to be an artist in America? This is the question underlying the This is America / Art USA Today exhibition , featuring work by 40 American artists, created in the run-up to the upcoming presidential election. The exhibition is organized around themes such as immigration policy, Black Lives Matter, Trump, rights of Native Americans and LGBTQ rights. Robbert Roos (1965), director of Kunsthal Kade, made a road trip in the summer of 2019 for two and a half months past major cities in the US , from east to west and back again. Along the way, he spoke with curators, artists and gallery owners. He gives a detailed account of his journey in a book accompanying the exhibition.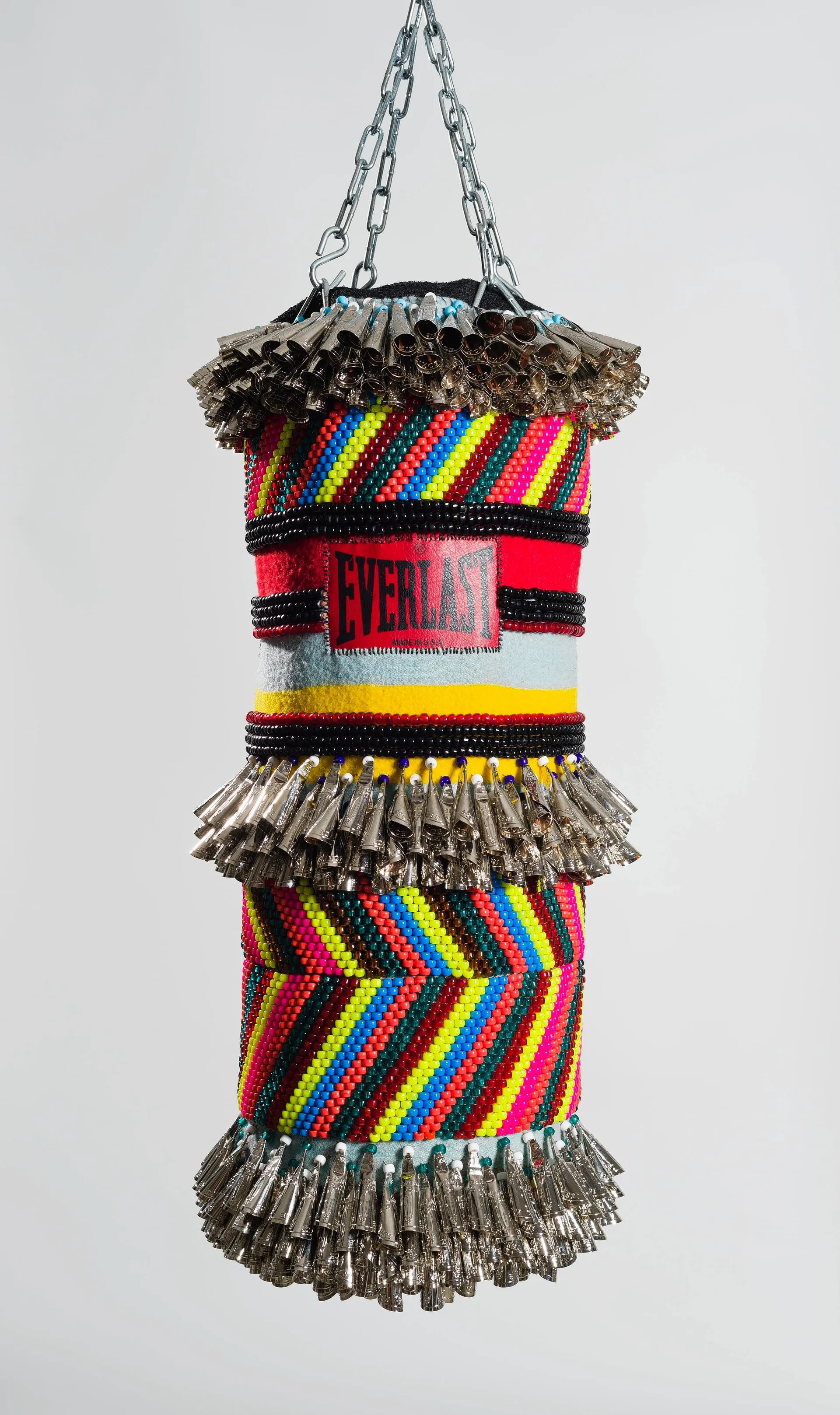 Roos gives a concrete answer to the question asked. In deeply polarized America, torn by the growing divide between rich and poor, between Democrats and Republicans, between religious-conservative movements in the countryside and progressive law in the cities, through racism and violence, artists are mainly political activists who hold a position in the social debate. Their practices are socially oriented, they develop programs to provide assistance to prisoners, workshops to support the disabled, projects to revitalize disadvantaged neighborhoods. According to Roos, artists are feelers for what is going on in the street. As Evan Walsh, project manager of the For Freedoms political action committee, puts it: "Artists are social leaders.
Exuberant whole
The exhibition is one exuberant whole of photo and video works, murals and installations. In the middle of the main hall, a bright orange 1969 Dodge Charger sits on his nose in a sandbox. This work by Hank Willis Thomas, founder of For Freedoms, is a life-size copy of car 'General Lee', the protagonist of the popular 1970s TV series The Dukes of Hazzard . The controversial 'confederate flag' is depicted on the roof. For Freedoms, which also features a series of posters on human rights, is inspired by Franklin Roosevelt's 1941 State of the Union speech about the four major freedoms for Americans: freedom of speech , freedom of worship , freedom from want andfreedom from fear .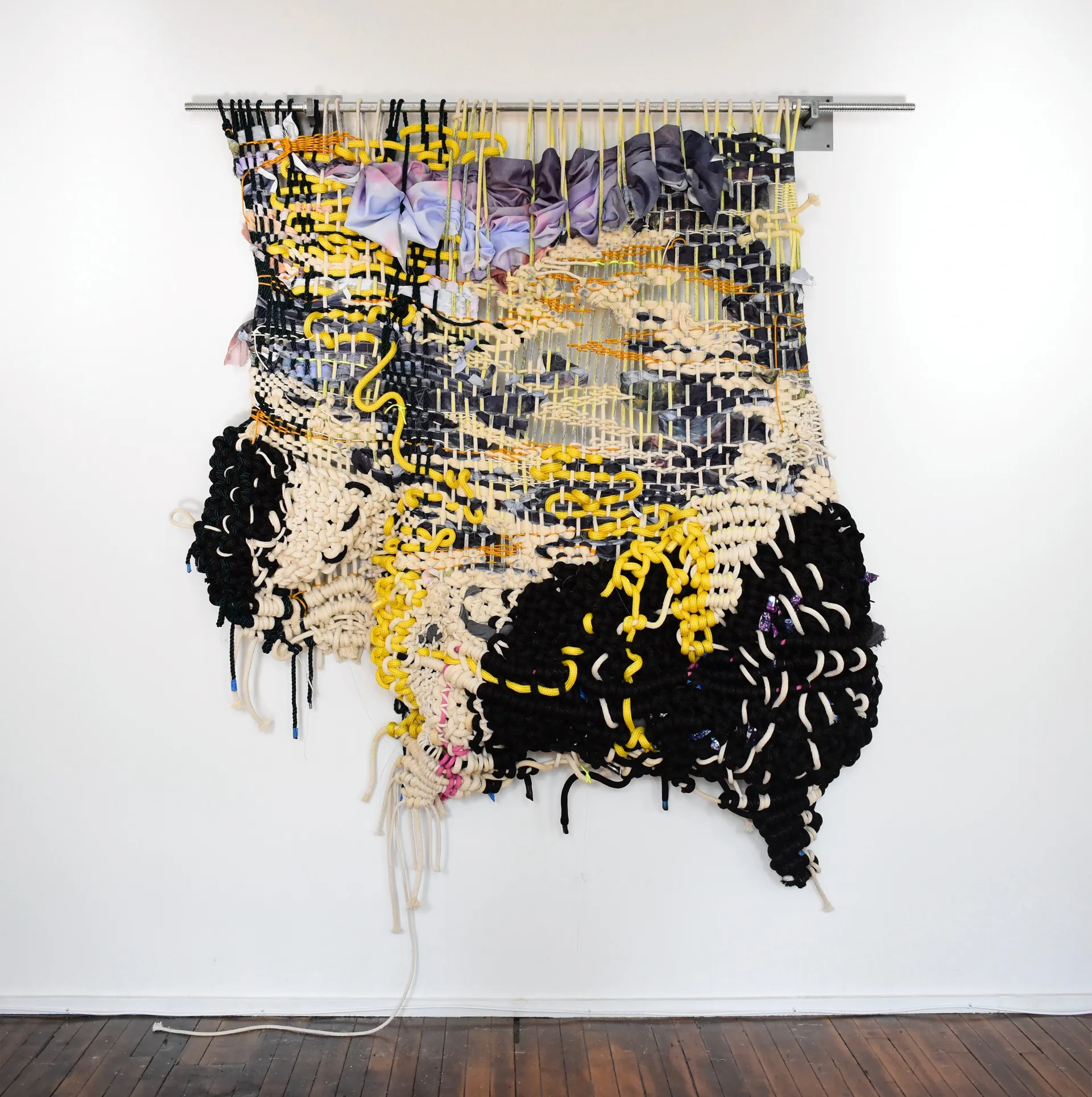 Jeffrey Gibson (1972), an artist with a Native American background, makes colorful punching bags from recycled blankets, glass beads and pewter jingles. Edgar Heap of Birds (1954) combines spiritual and political songs from Cheyenne and Arapaho heritage with his own lyrics in his drawings and paintings. The Guerilla Girls, who have been highlighting the undervalued position of women in art with posters and campaigns since the 1980s, are also present. Dread Scott (1965) organized a reenactment of a march in 1811 of several hundred enslaved people in New Orleans who wanted to establish an autonomous state. After 40 kilometers the uprising was put down and all runaways were killed by the plantation owners.
Transcends commitment
It shows the enormous guts of a small art institution to tackle such a large project, and that with corona limitations. Roos has succeeded in creating a penetrating image of complex American society, seen through the eyes of artists. A special feature is that a number of works of art transcend purely political and social engagement and are also highly convincing in visual terms. Such as Andres Serrano's fascinating, surreal installation of his collection of Trump paraphernalia (Trump even appears to be signing the American flag). Jacqueline Surdell (1993) uses her own body as a weaving bobbin when weaving tapestries, moving in and out of the warp with kilos of rope. Her work Pale Nightmaresis inspired by Thomas Cole's 19th-century American landscape painting. Elliott Jamal Robbins (1988) makes cartoon-like drawings and videos, hard and subtle at the same time, in which he explores different identities.
The This is America / Art USA Today exhibition is social engagement at its best.