Brilliant Earth: The Ceramic Sculpture of Tony Marsh
Through March 19, 2023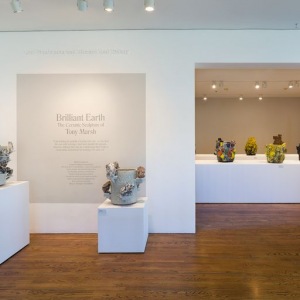 The Long Beach Museum of Art is pleased to present this landmark survey of the contemporary sculptor and ceramicist, spanning 1972 to present. This exhibition features works from his early series: Water, Marriage, Fertility and Creation Vessels—through his most recent and ongoing series Crucibles and Cauldron, aptly named after instruments formed with fire. Marsh pays homage to what pottery has always been required—hold, preserve, beautify—but within that context takes aim at the fringe in order to explore the new, with work spurred by curiosity, risk-taking and fearless exploration.
Tony Marsh was recently named a United States Artists Fellow in 2018, an honor awarded to outstanding contributors in American Arts and Letters. Marsh is Professor at California State University, Long Beach, chairing the Ceramics Department for 25 years (1995 – 2015). Marsh is the founding Director of the Center for Contemporary Ceramics (2017), a national and international residency program on the campus of CSULB. He has been a Visiting Artist and Lecturer at over 60 institutions and foundations including the Chicago Art Institute, Kansas City Art Institute, UCLA, Parsons School of Design, Alfred University and Seoul National University. His ceramic sculpture is included in over thirty permanent collections, including the Metropolitan Museum of Art, NY; Museum of Art and Design, NY; Los Angeles County Museum of Art; Oakland Museum of Art; Gardiner Museum of Art, Toronto; Museum of Fine Arts, Houston; San Jose Museum of Art; ASU Art Museum Tempe and the Foshan Museum of Contemporary Art, Foshan, China.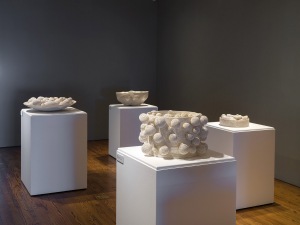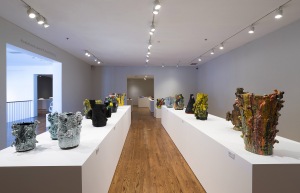 Brilliant Earth is presented by BCM Foundation, Evalyn M. Bauer Foundation, The Kenneth T. and Eileen L. Norris Foundation, John Fielder and Donita Van Horik, Dr. Ronald and Sylvia Hartman, William Gillespie Foundation, Anton and Jennifer Segerstrom, Josephine Molina and Heather Rudy, Pam and Dan Munzer, and Bess J. Hodges Foundation.