Work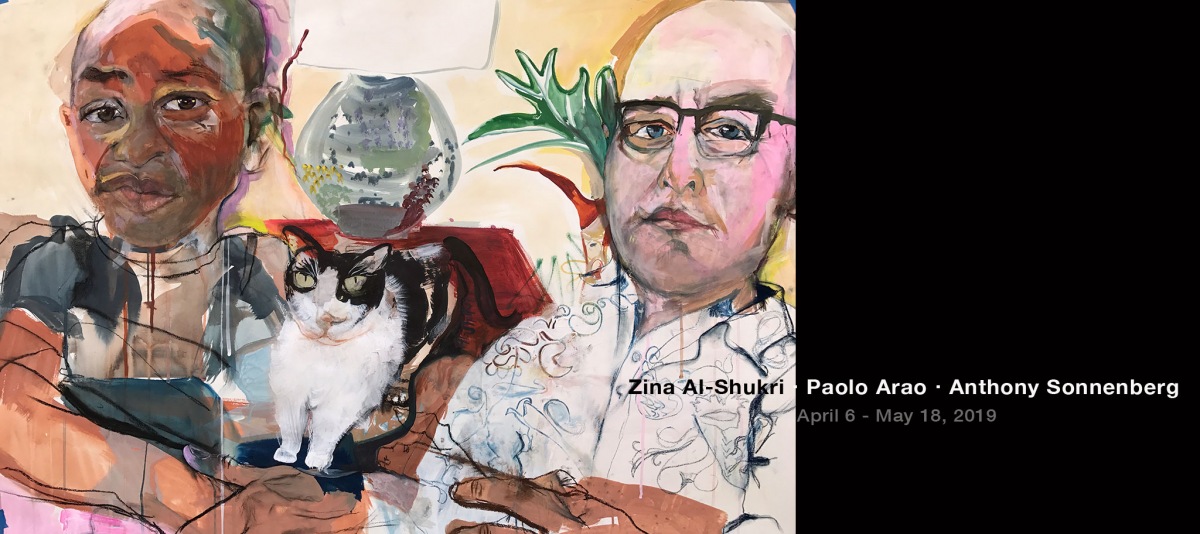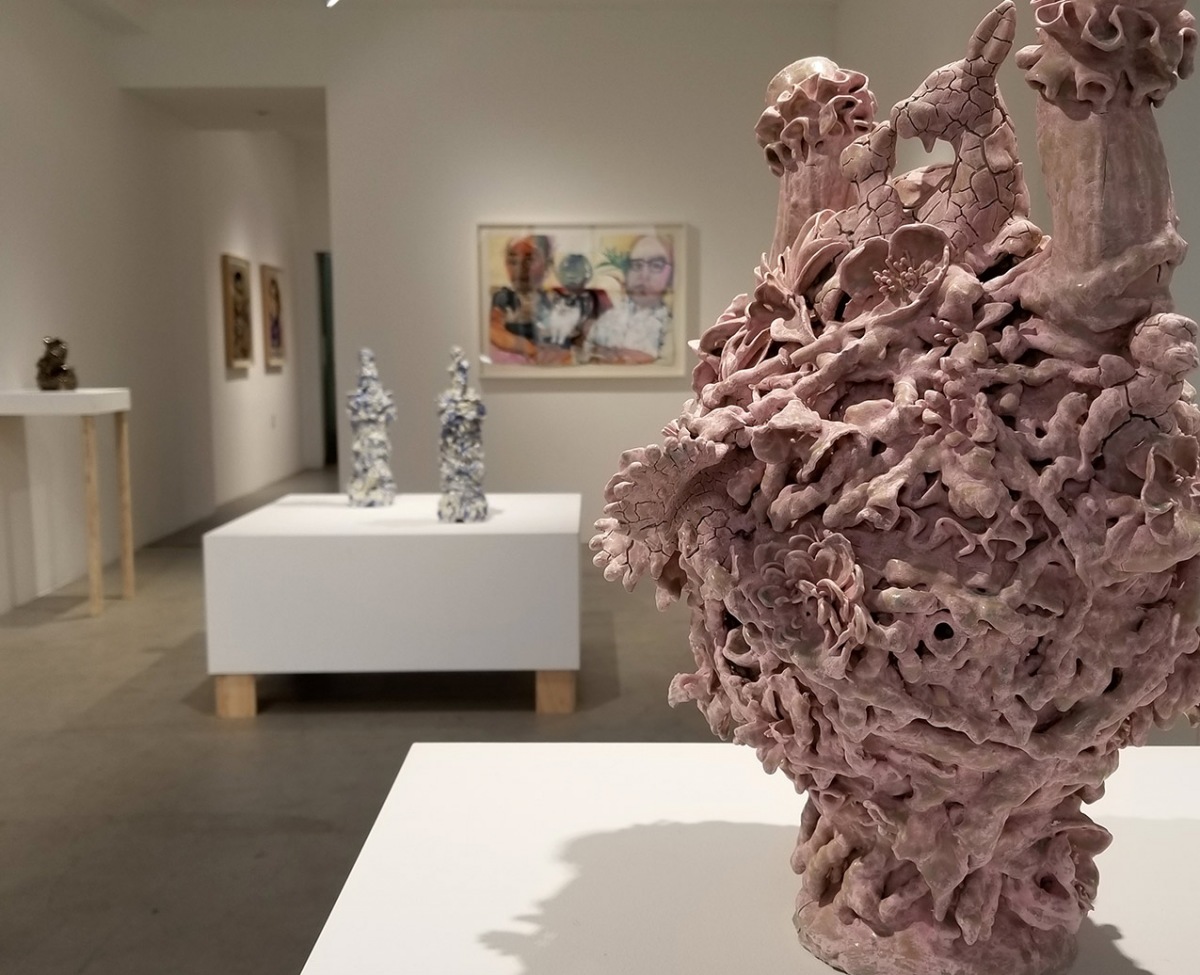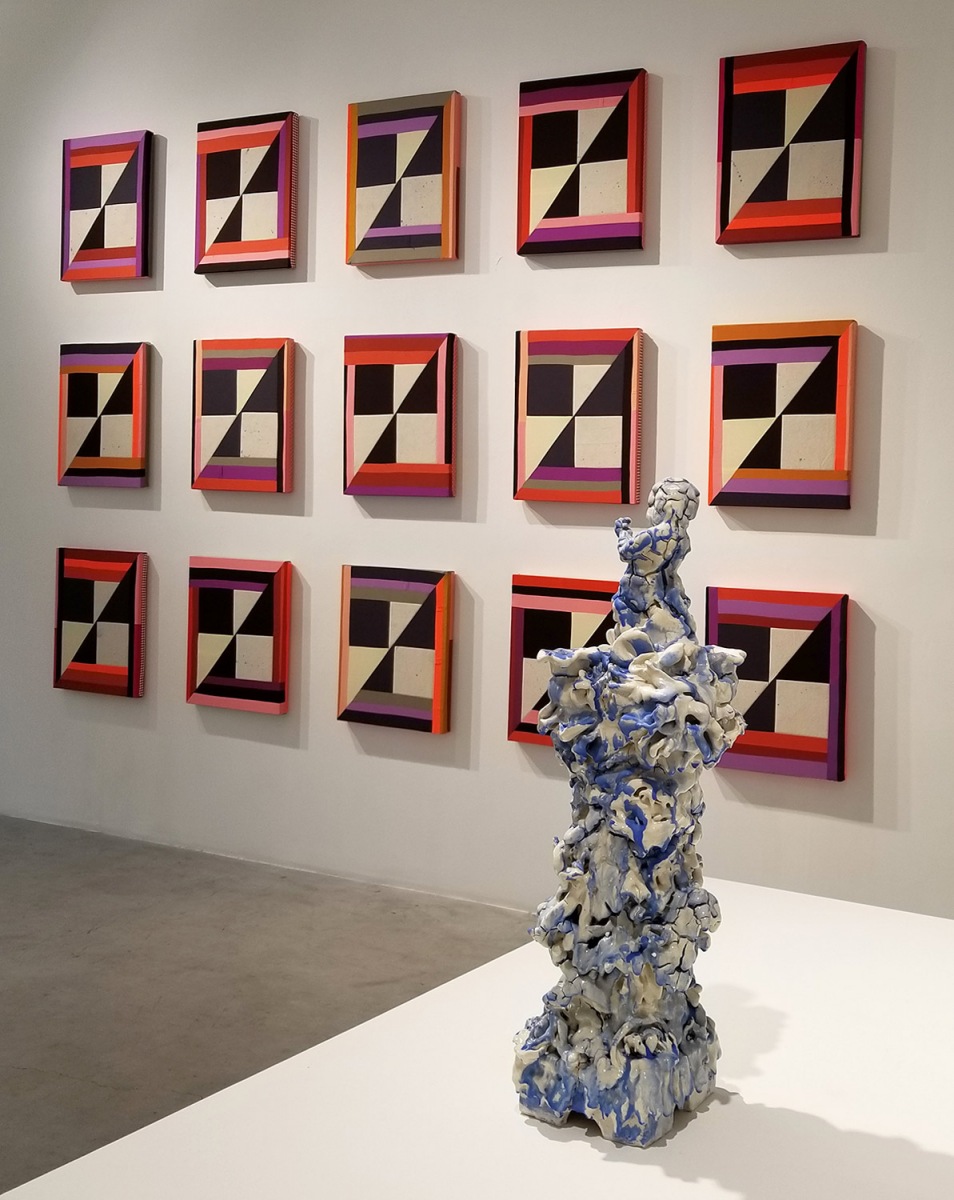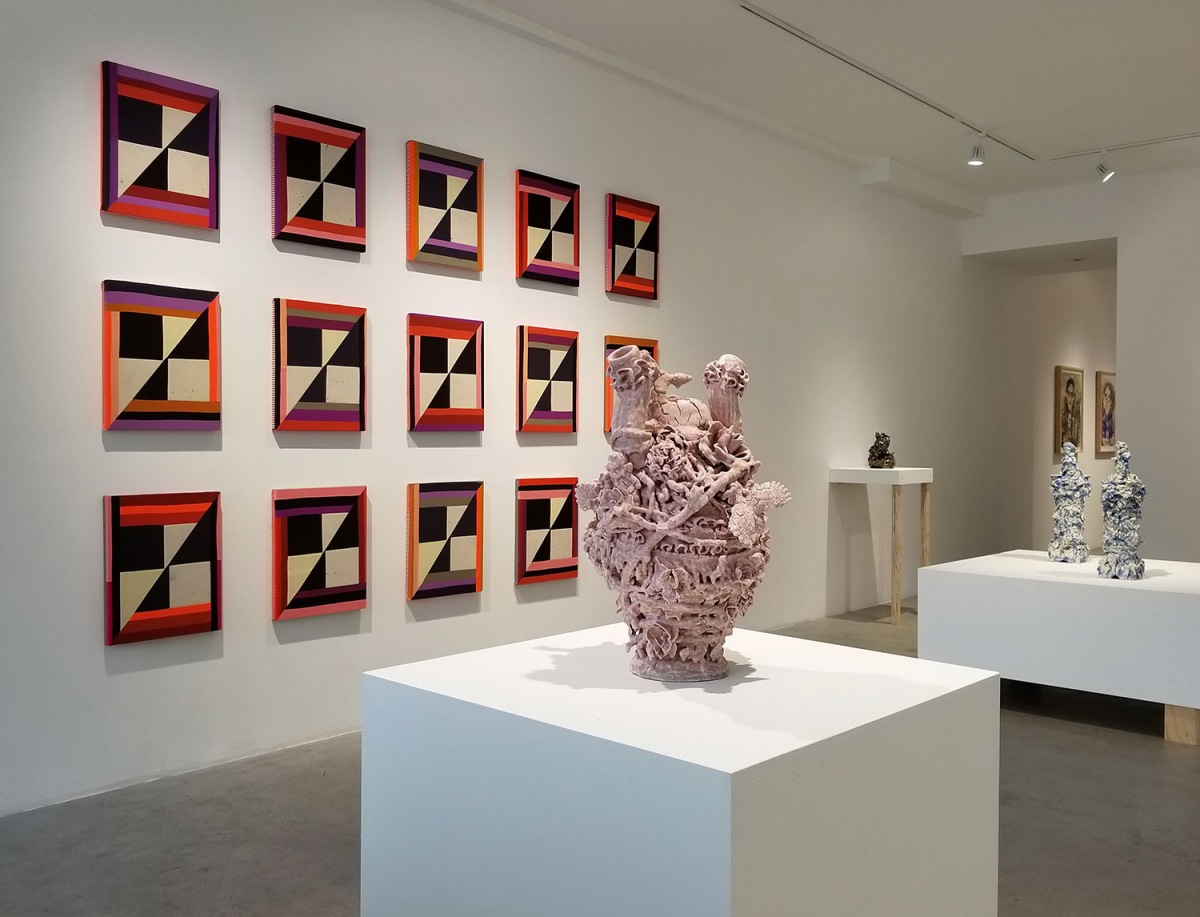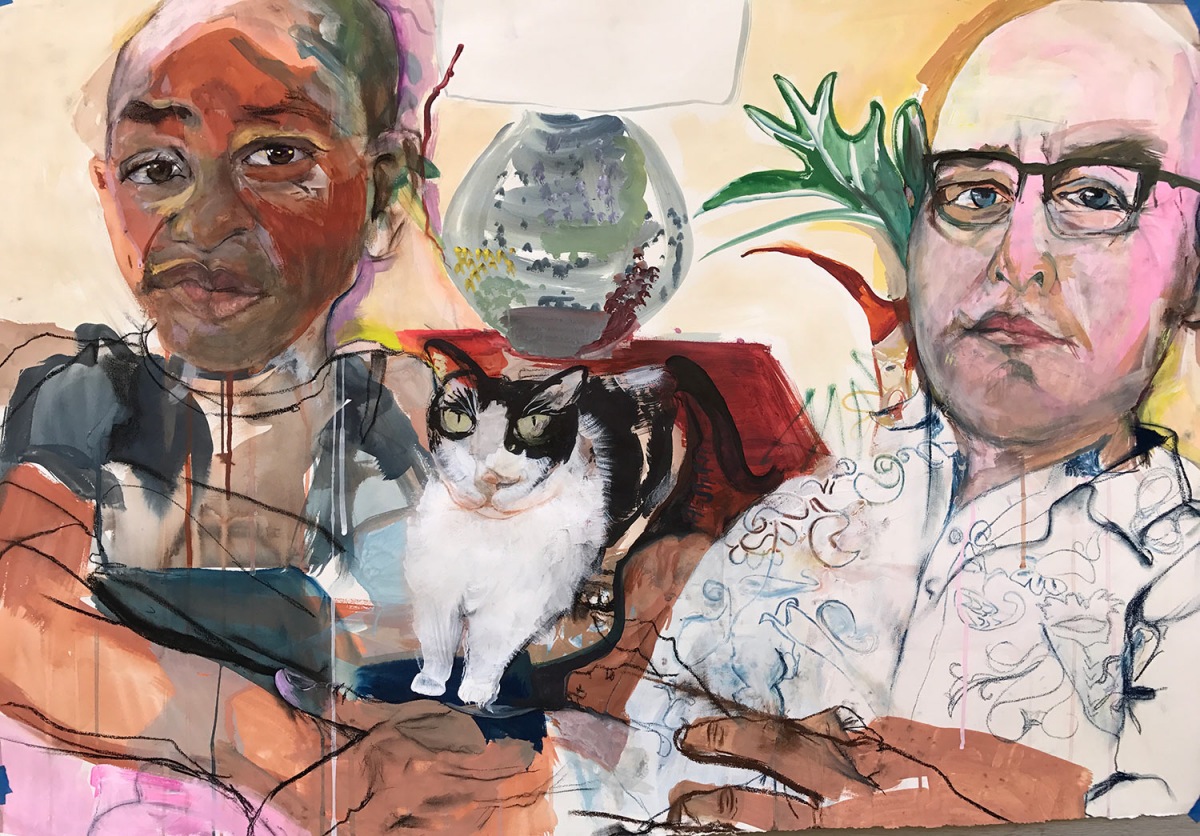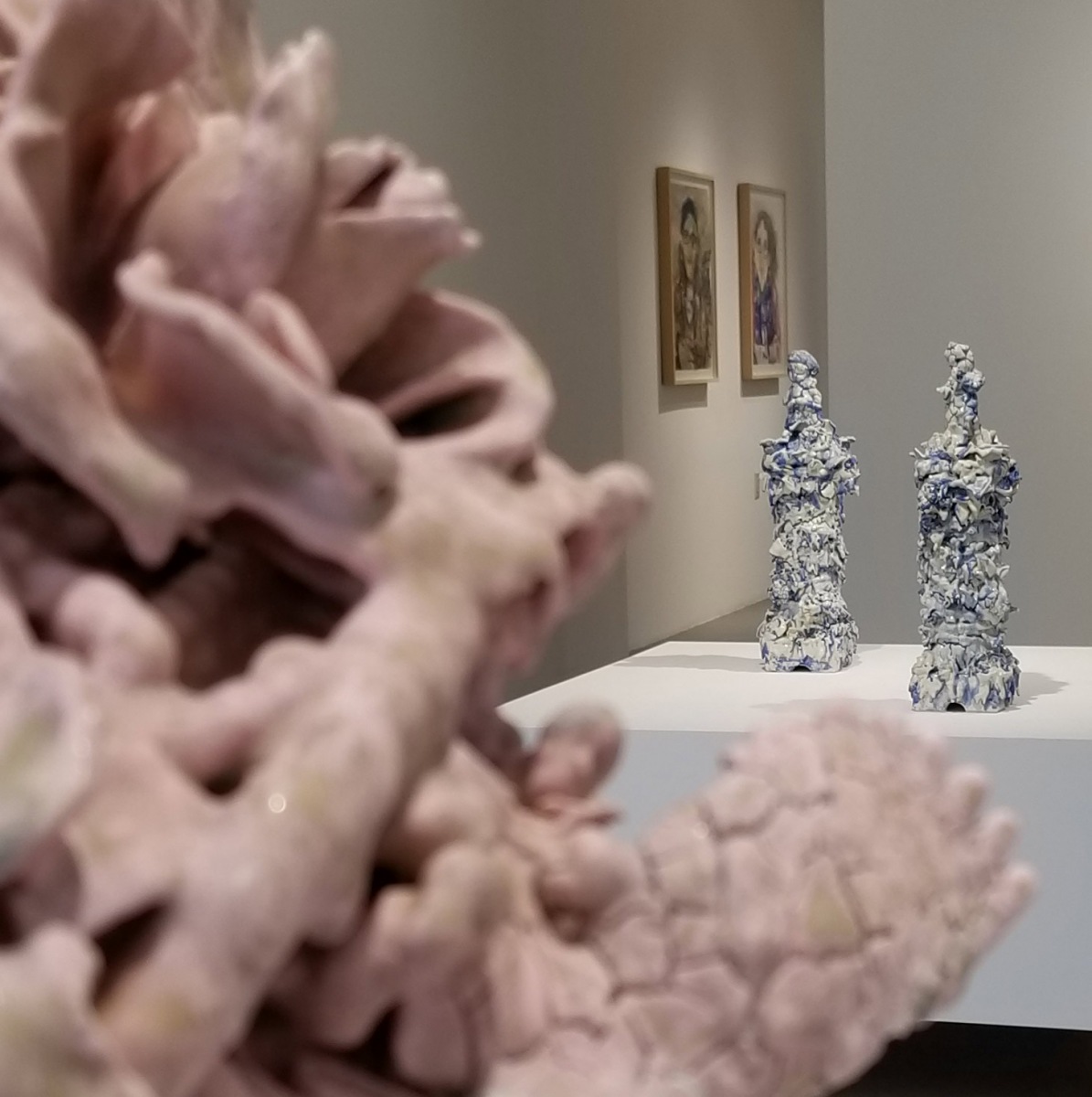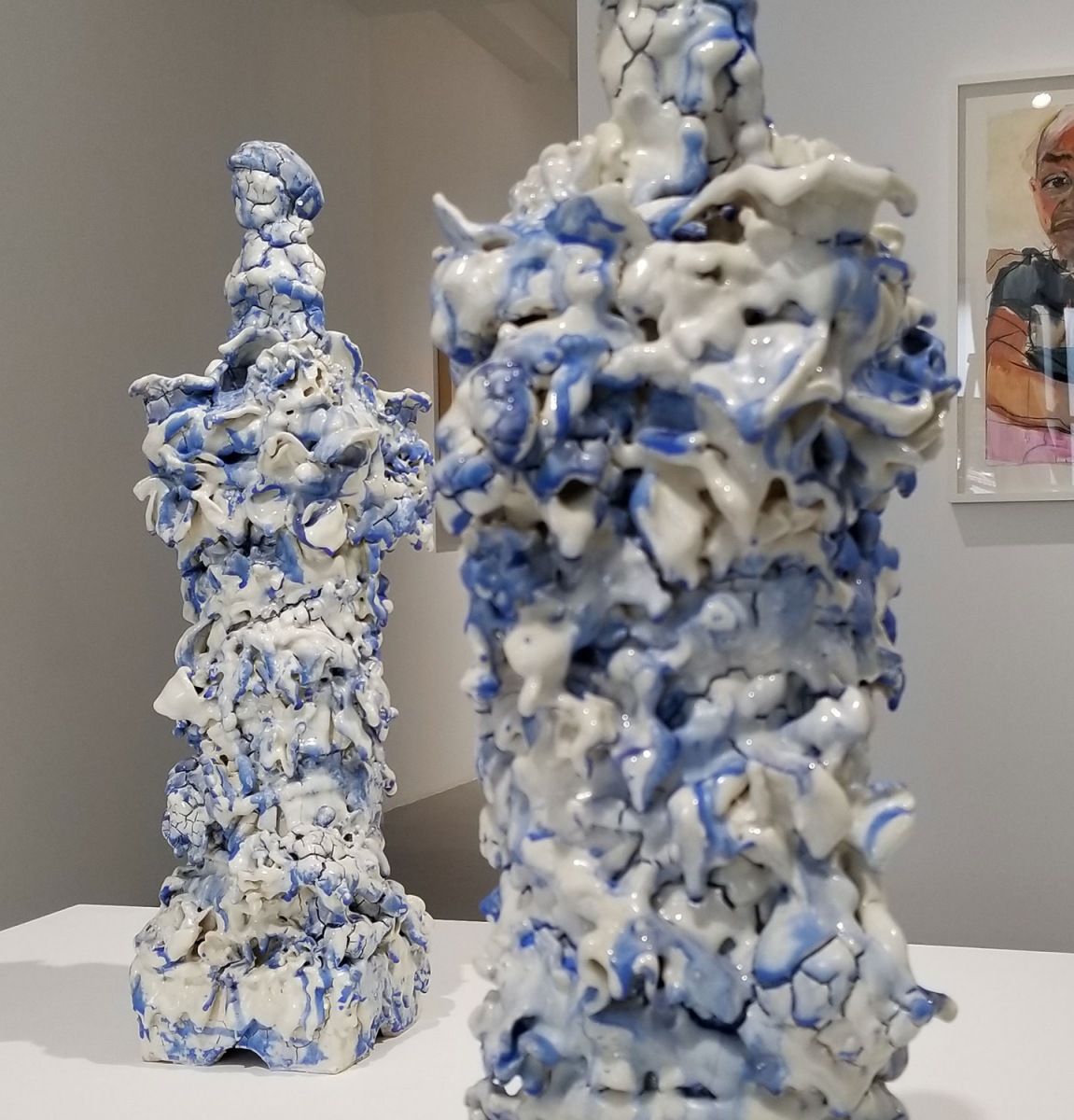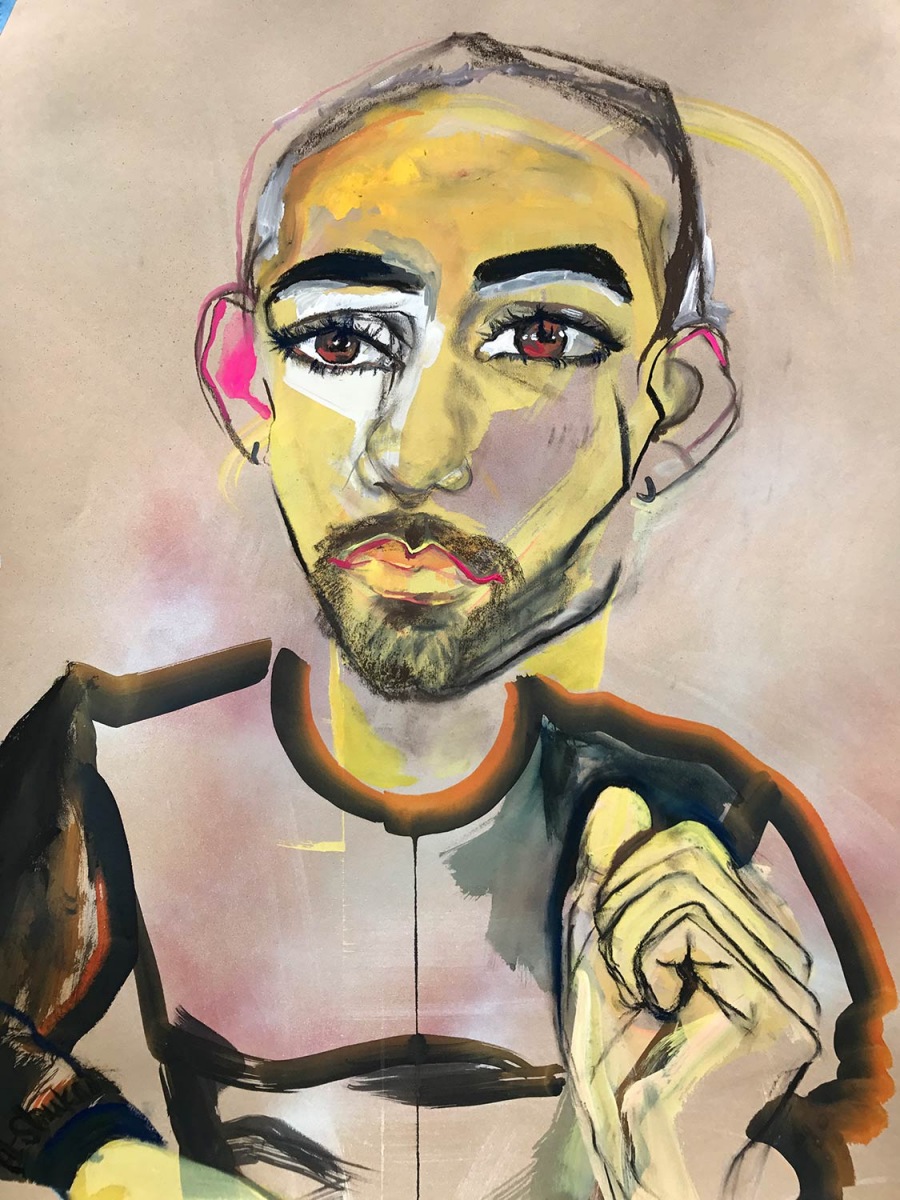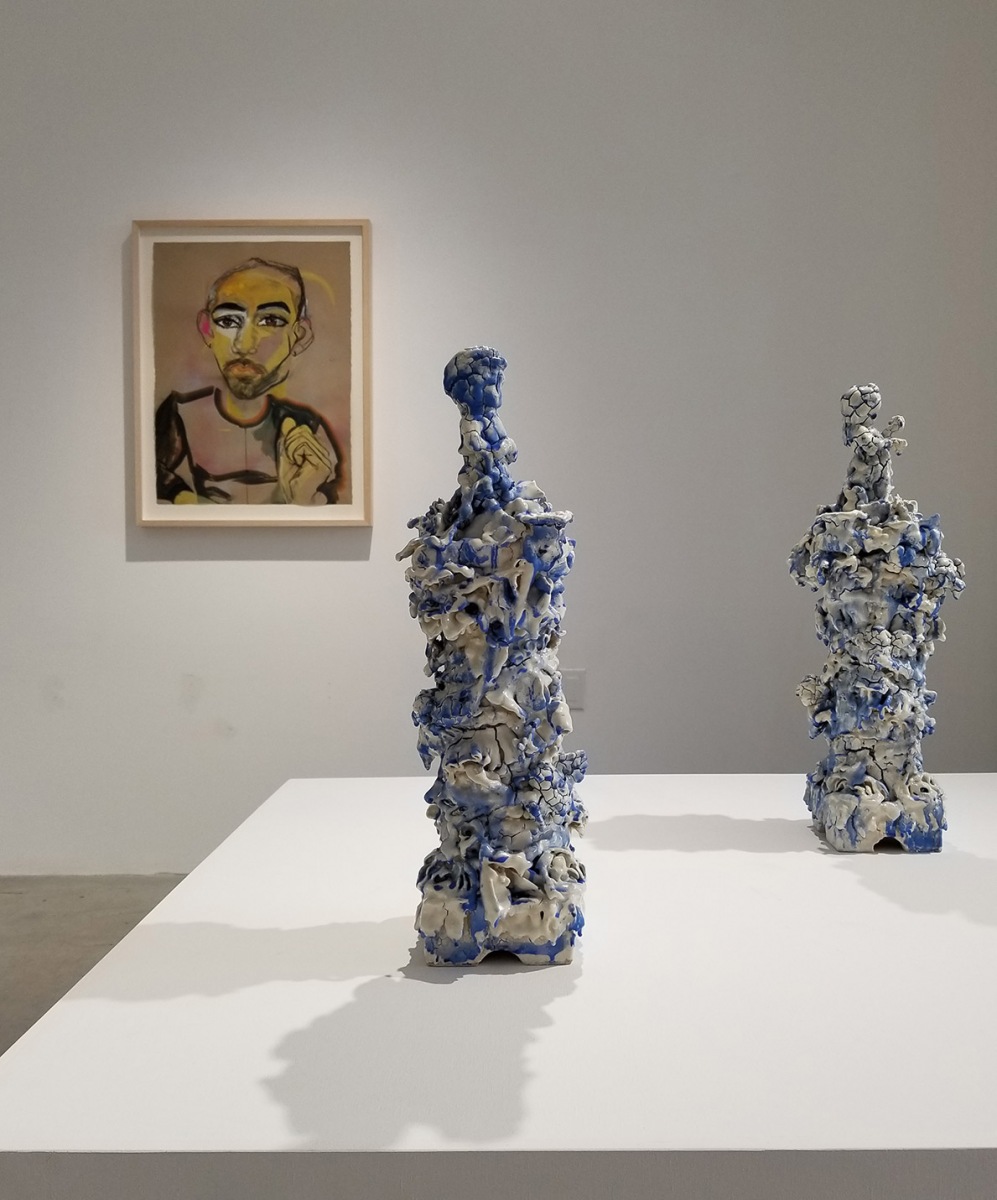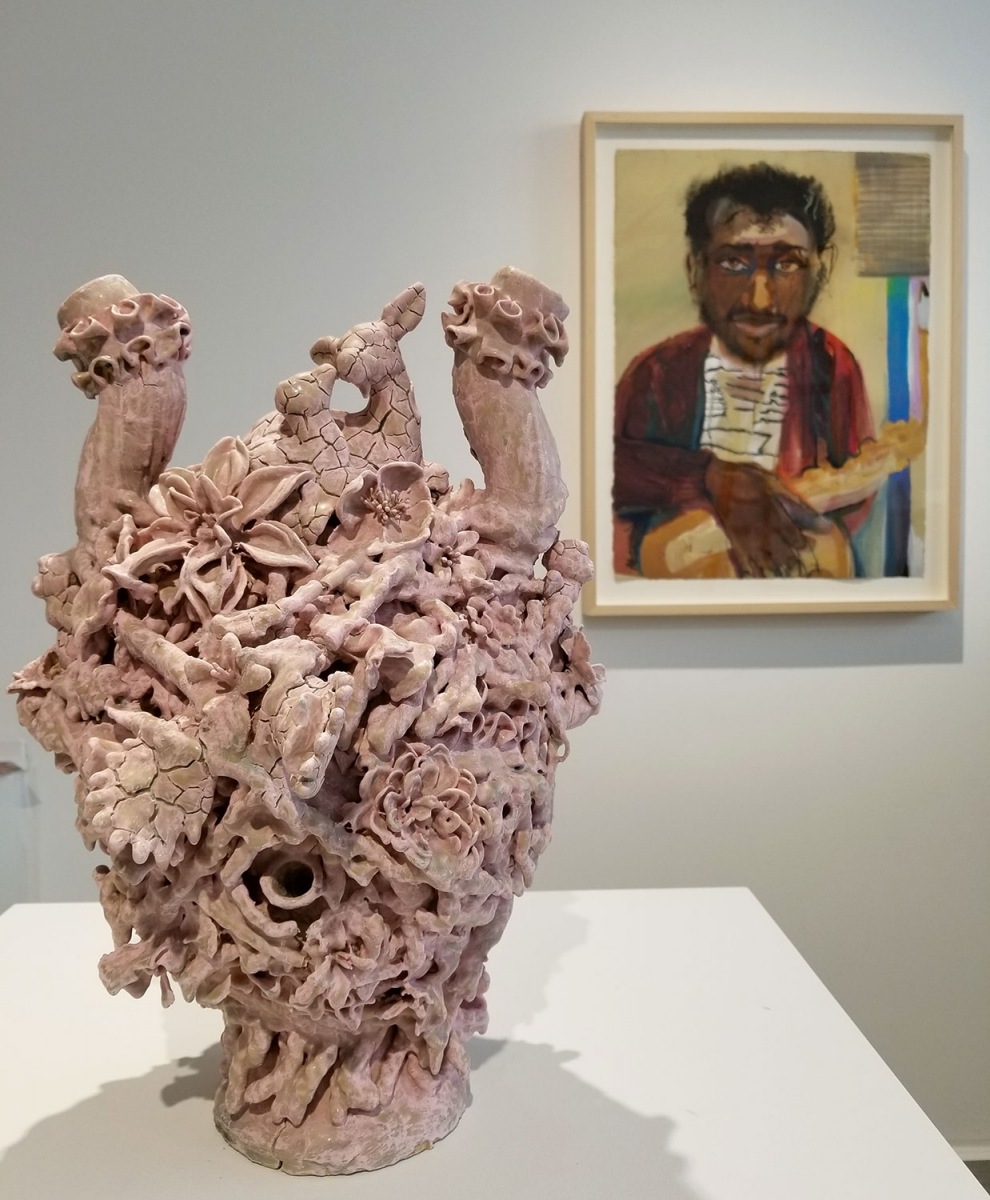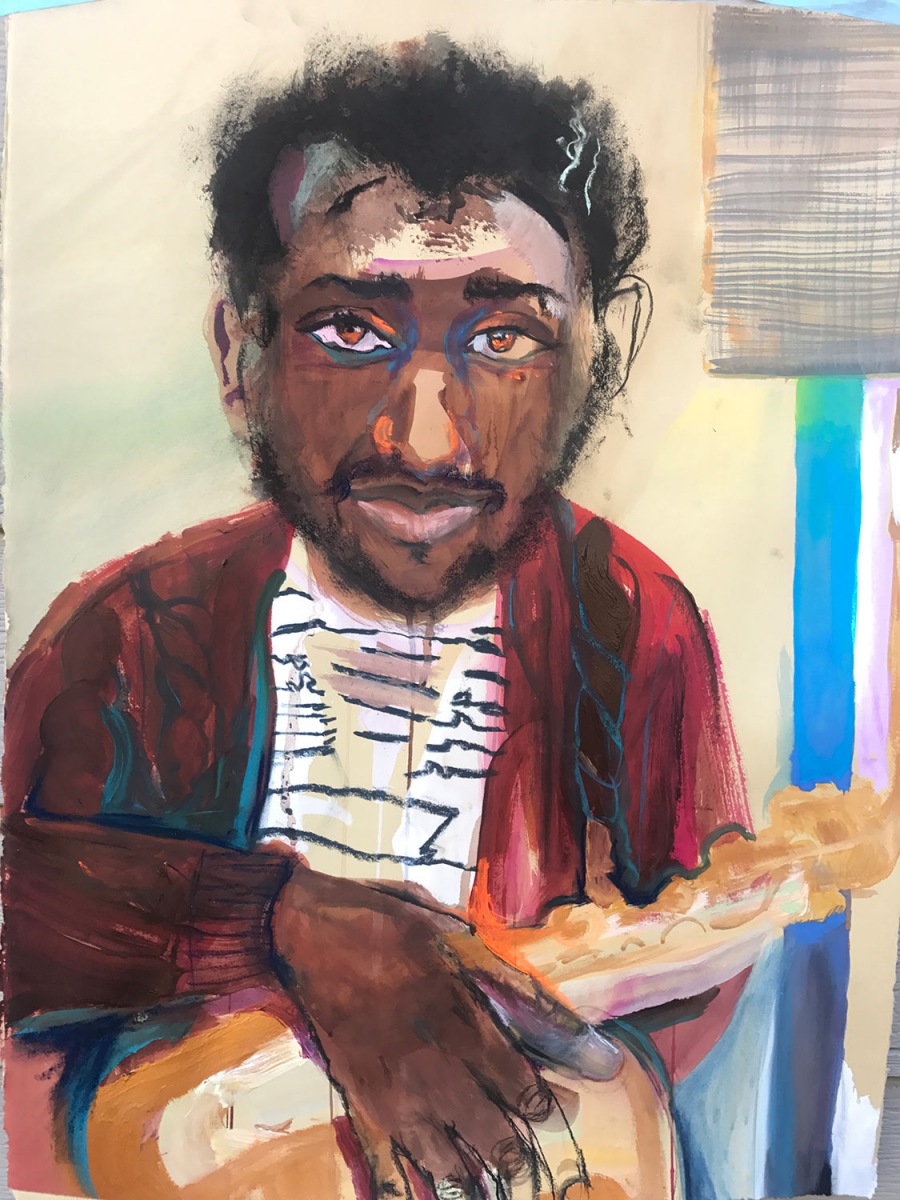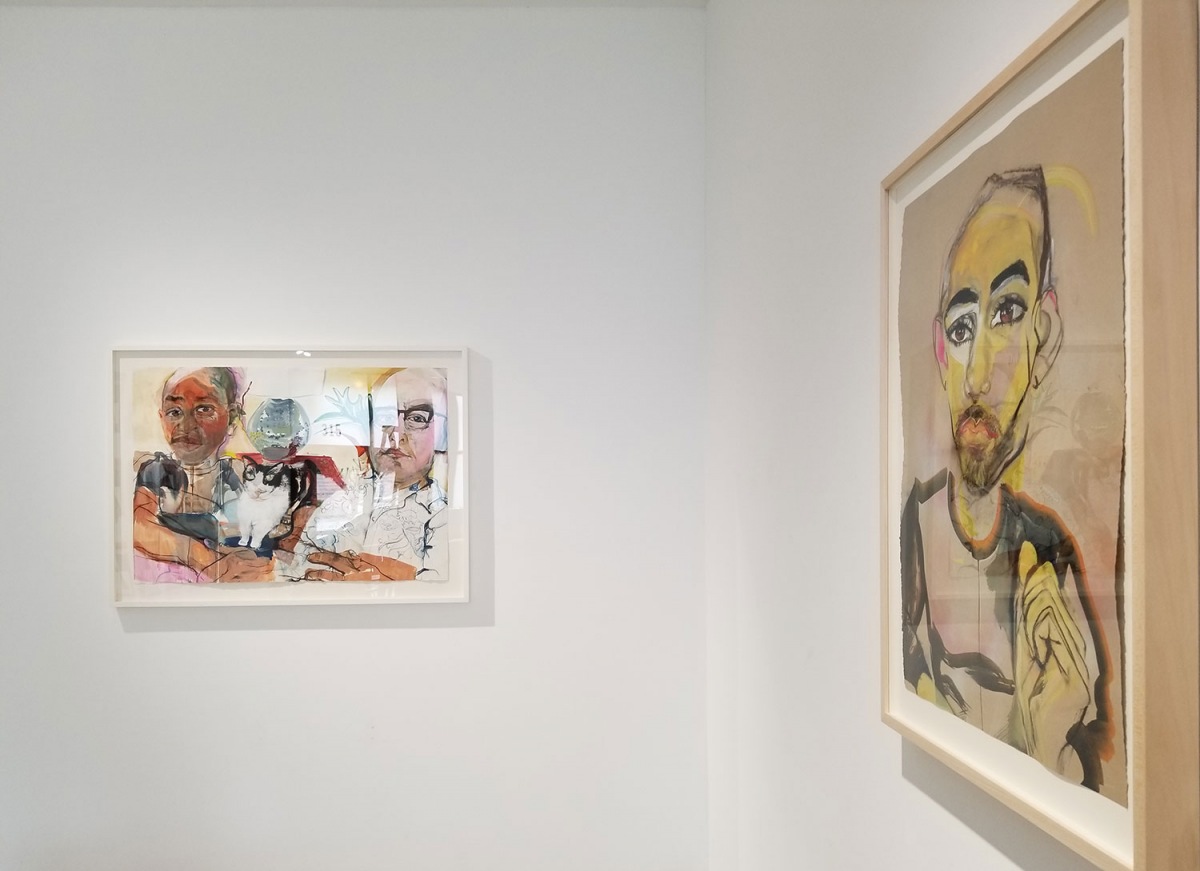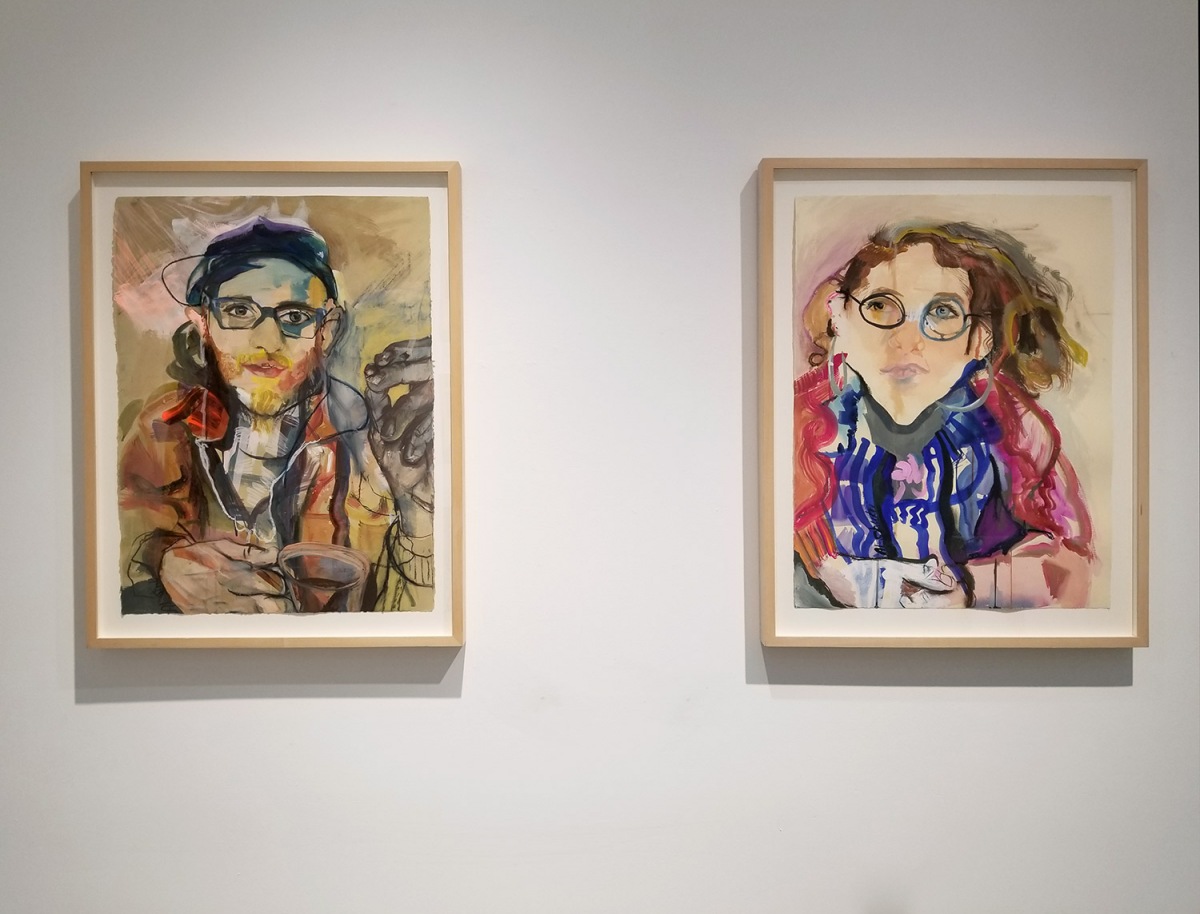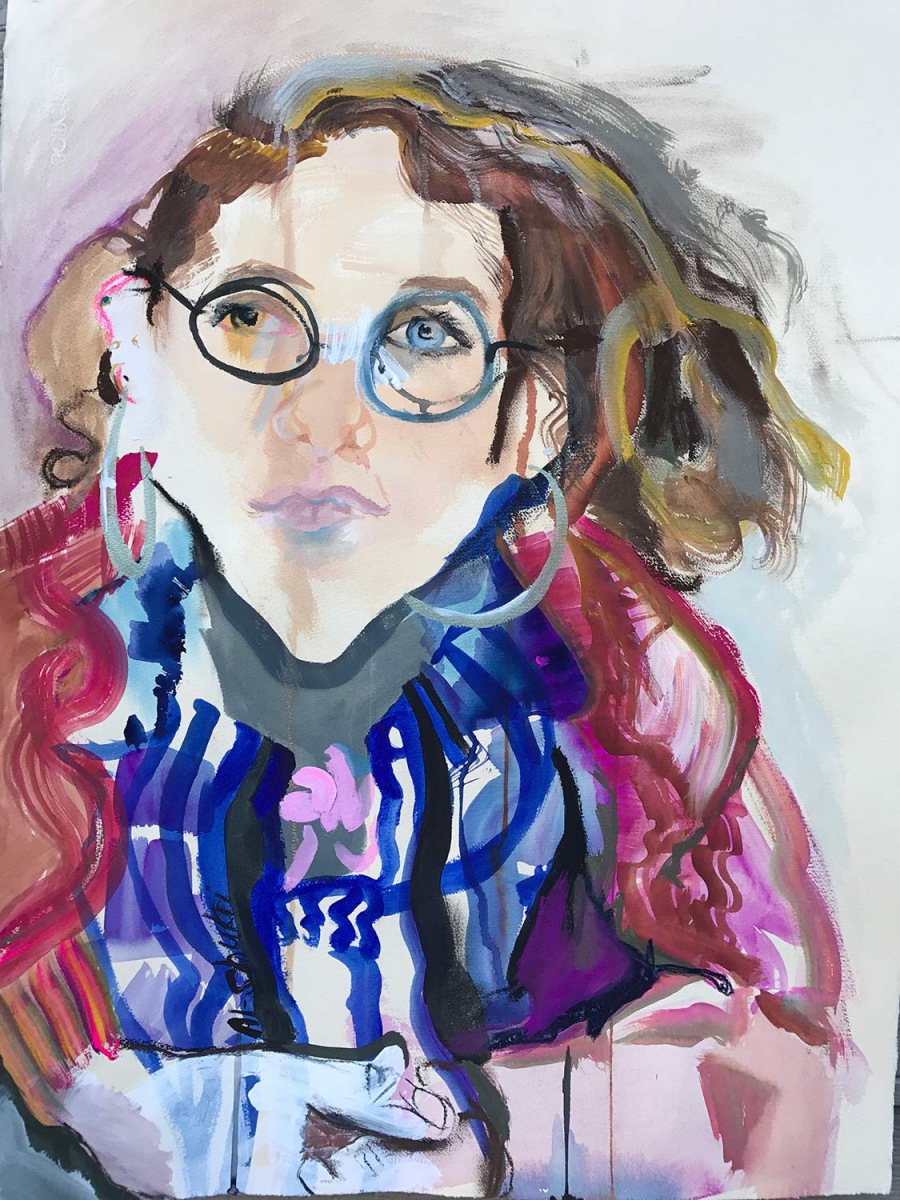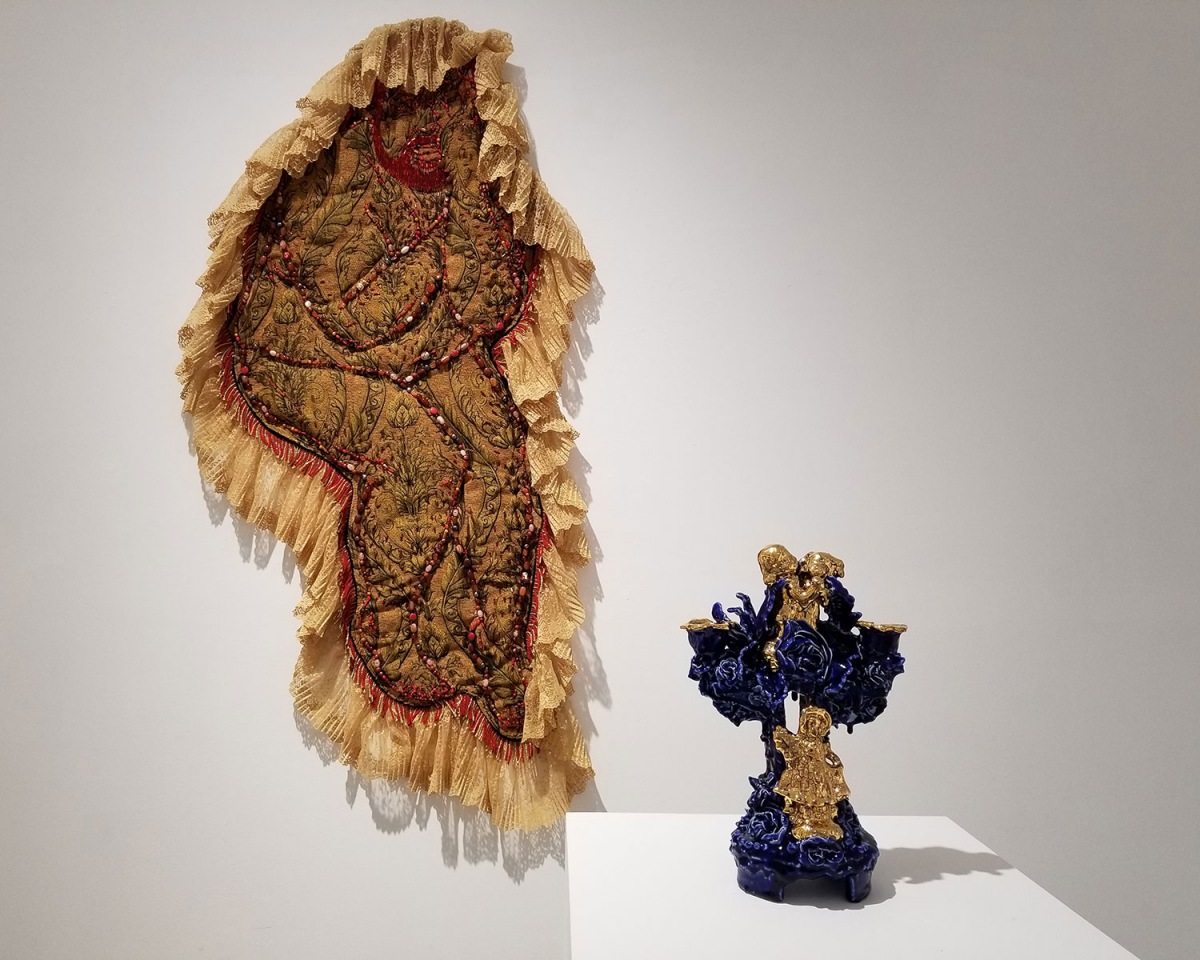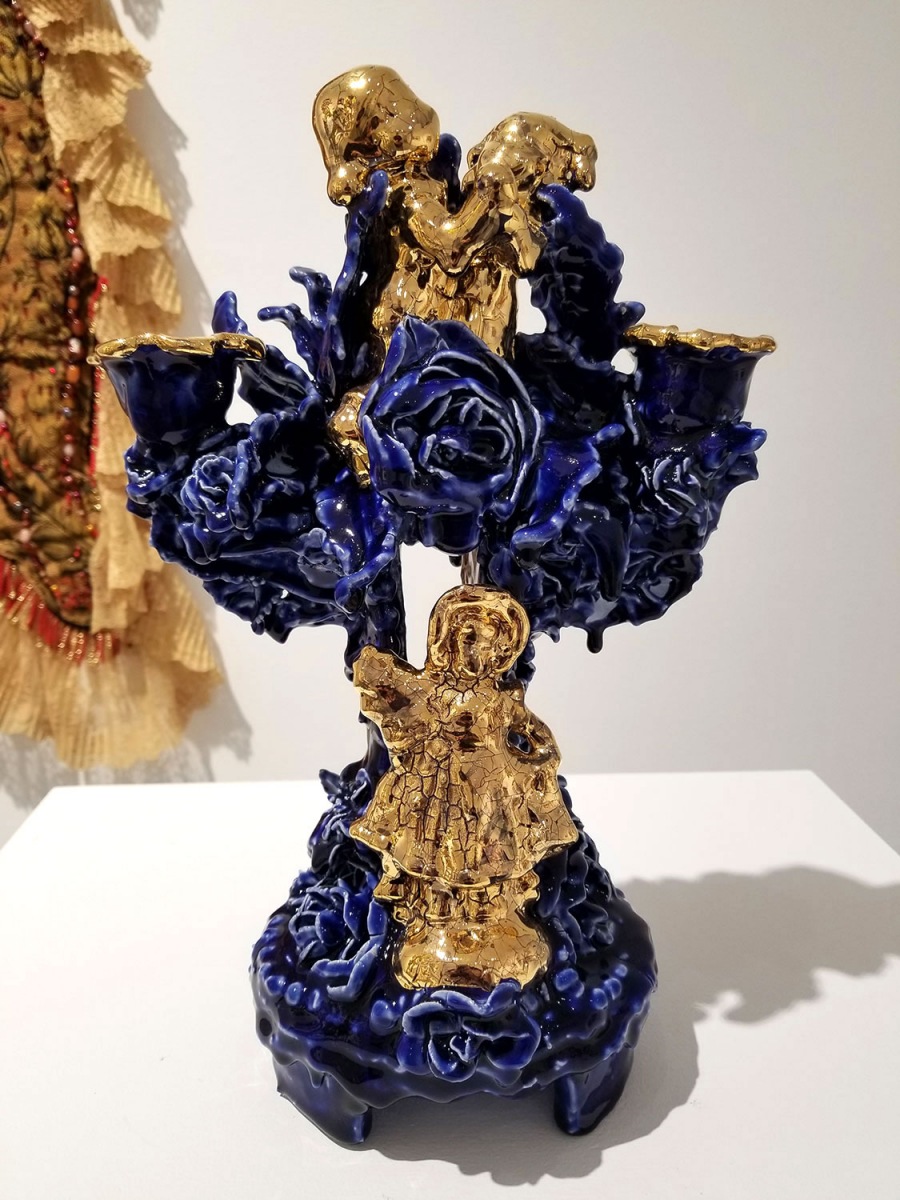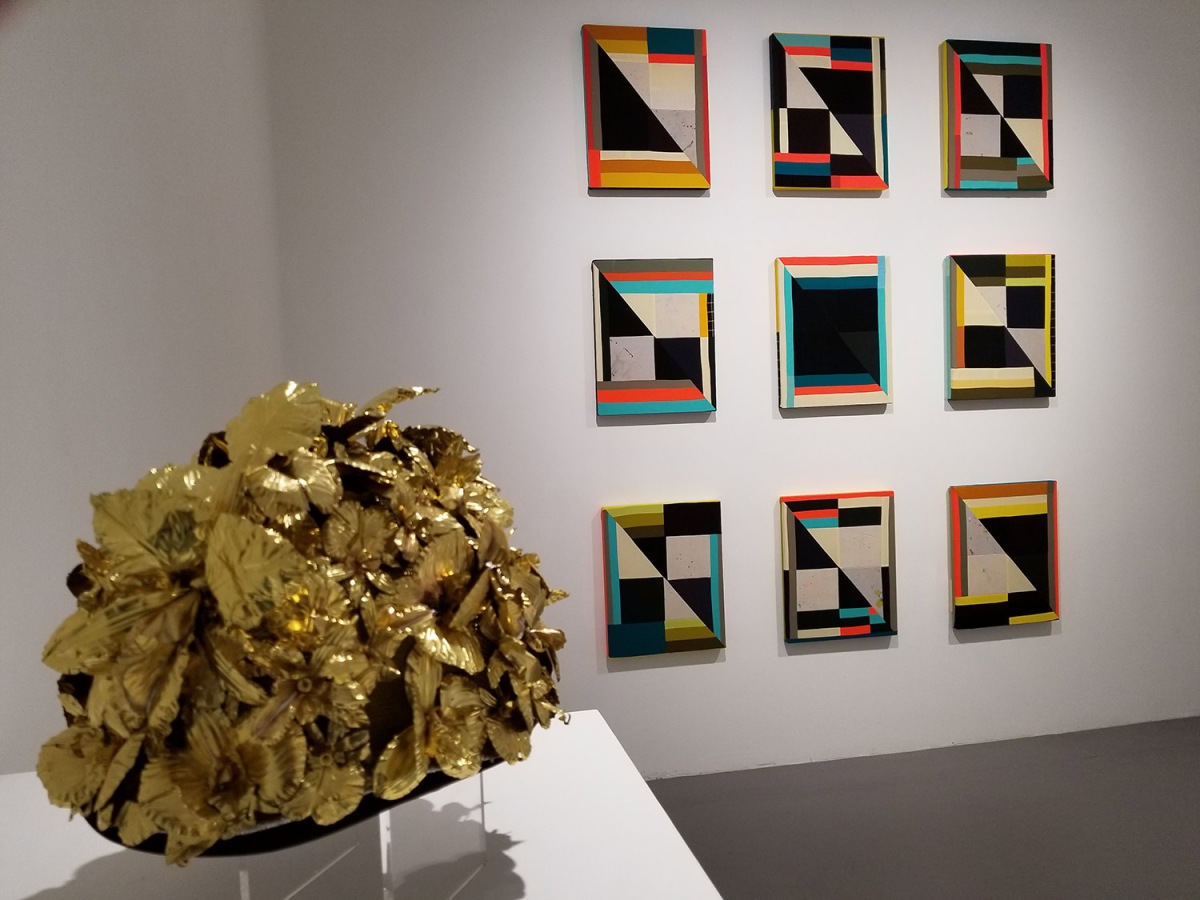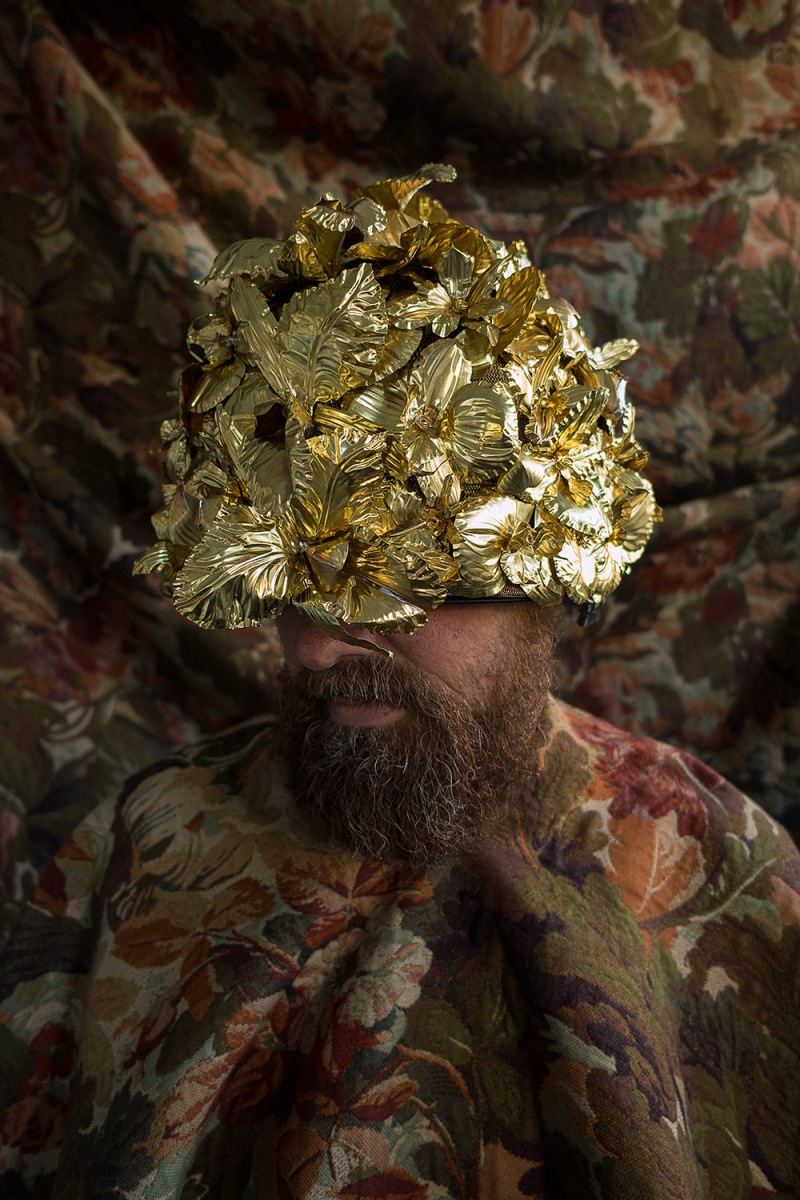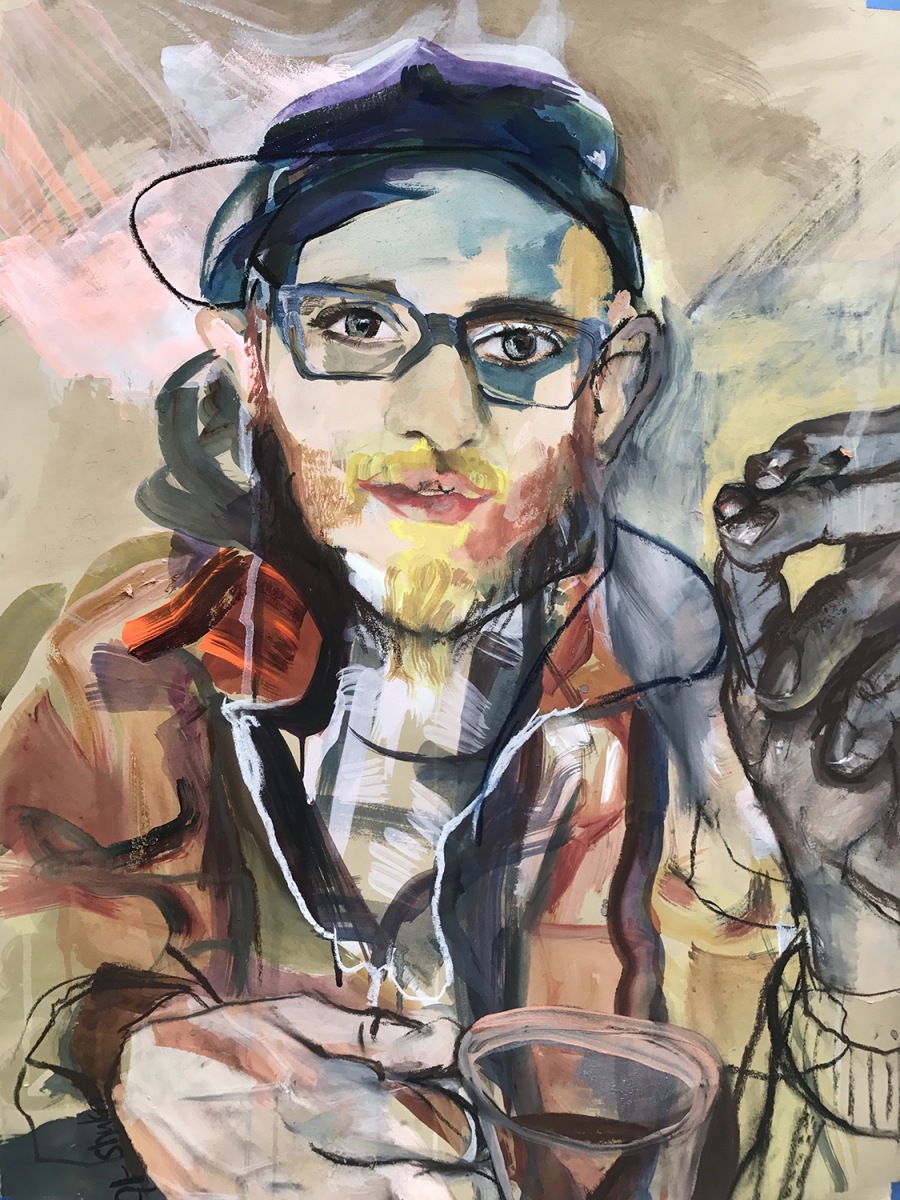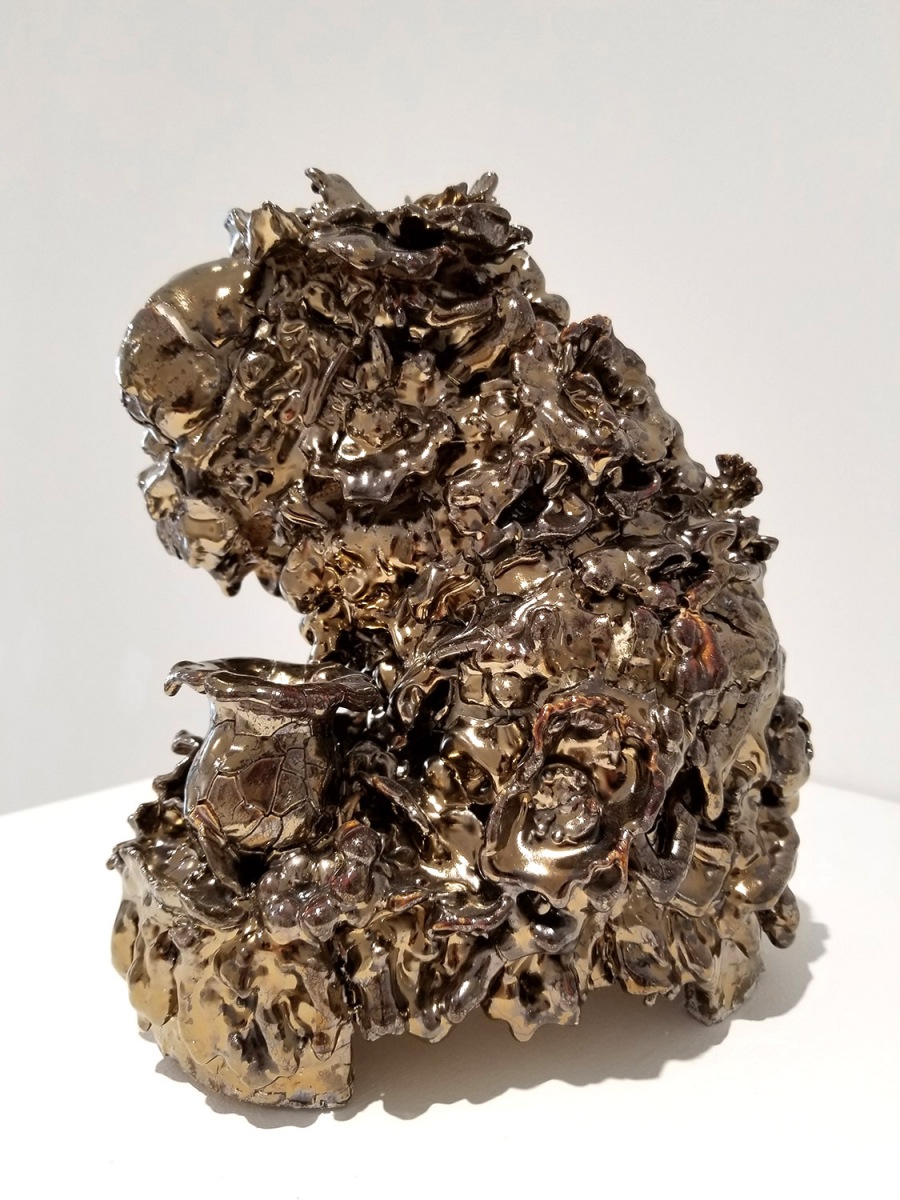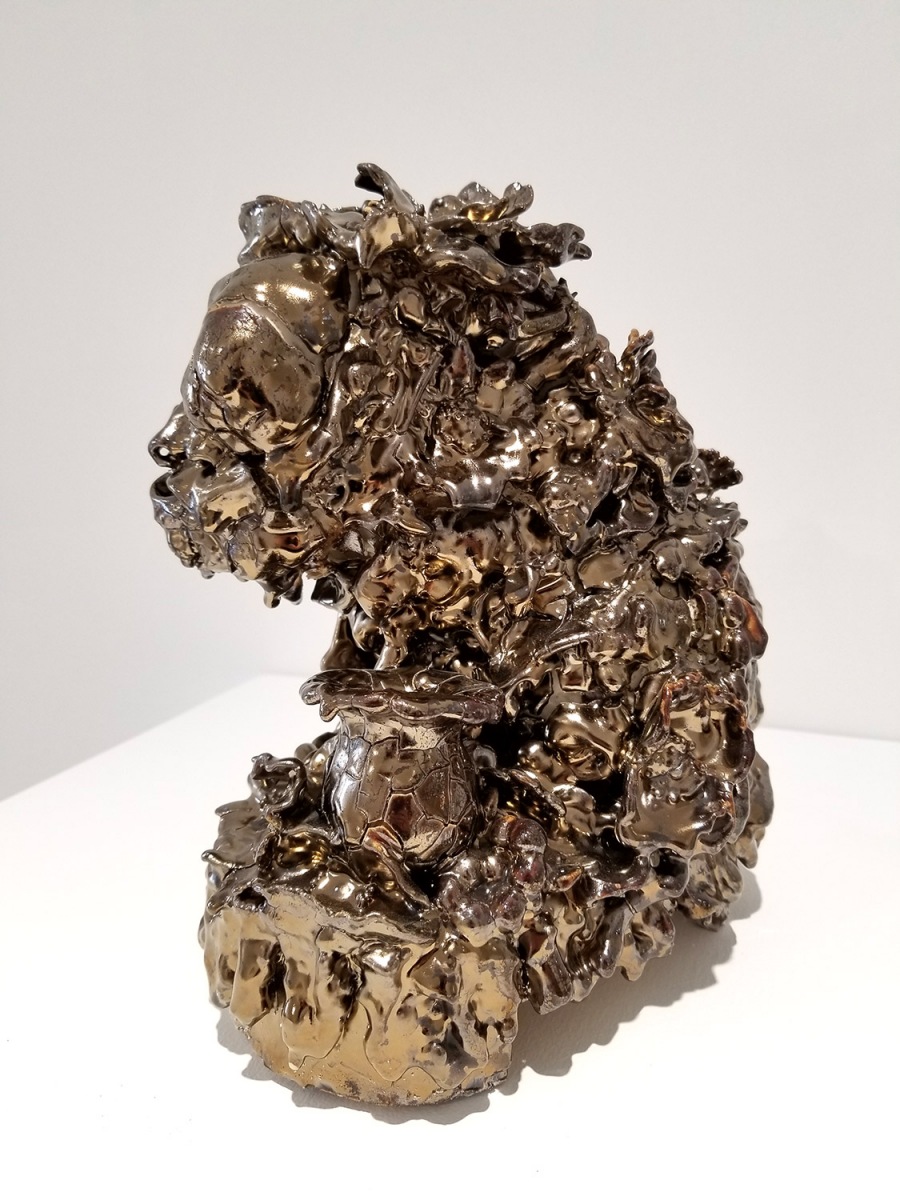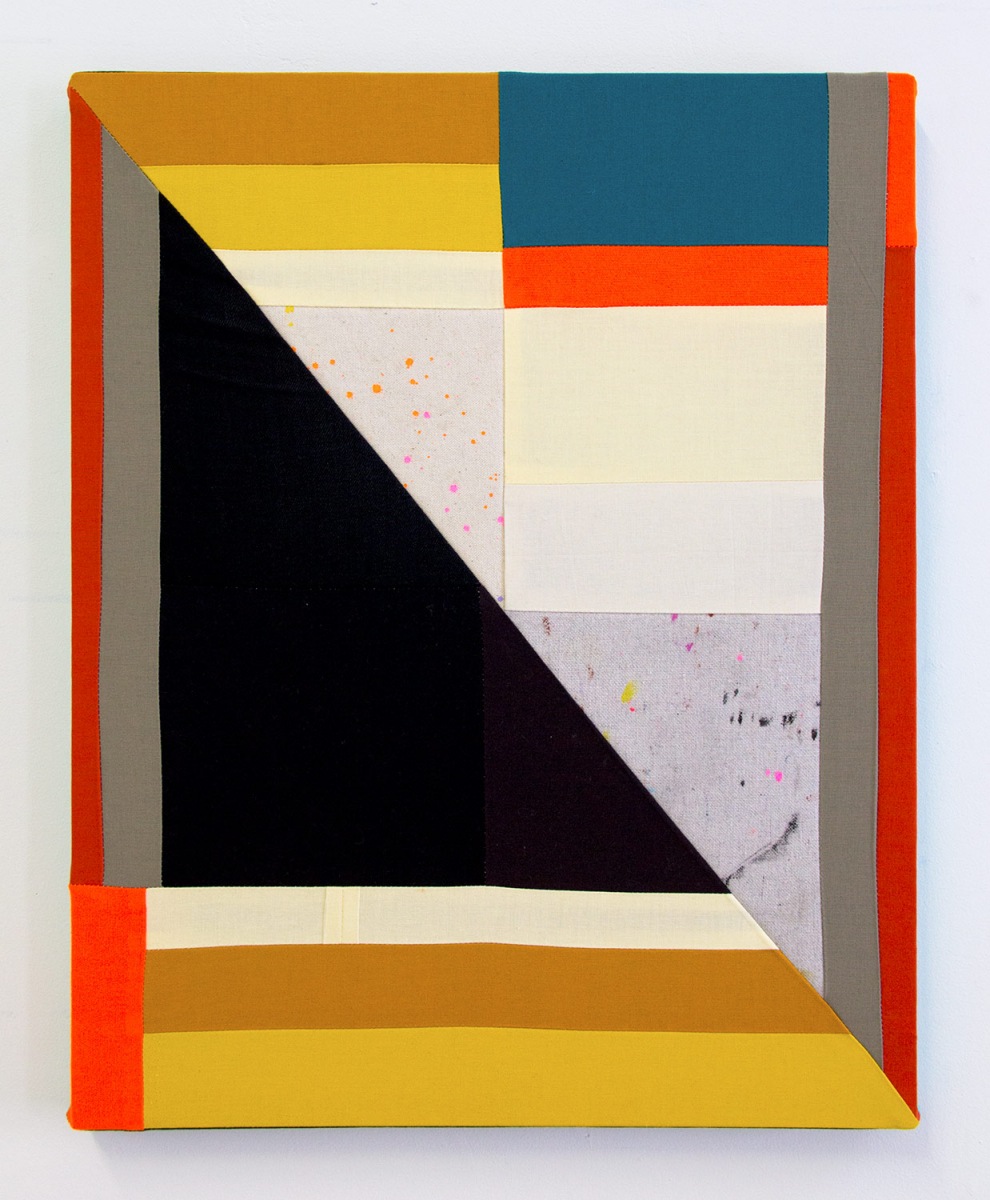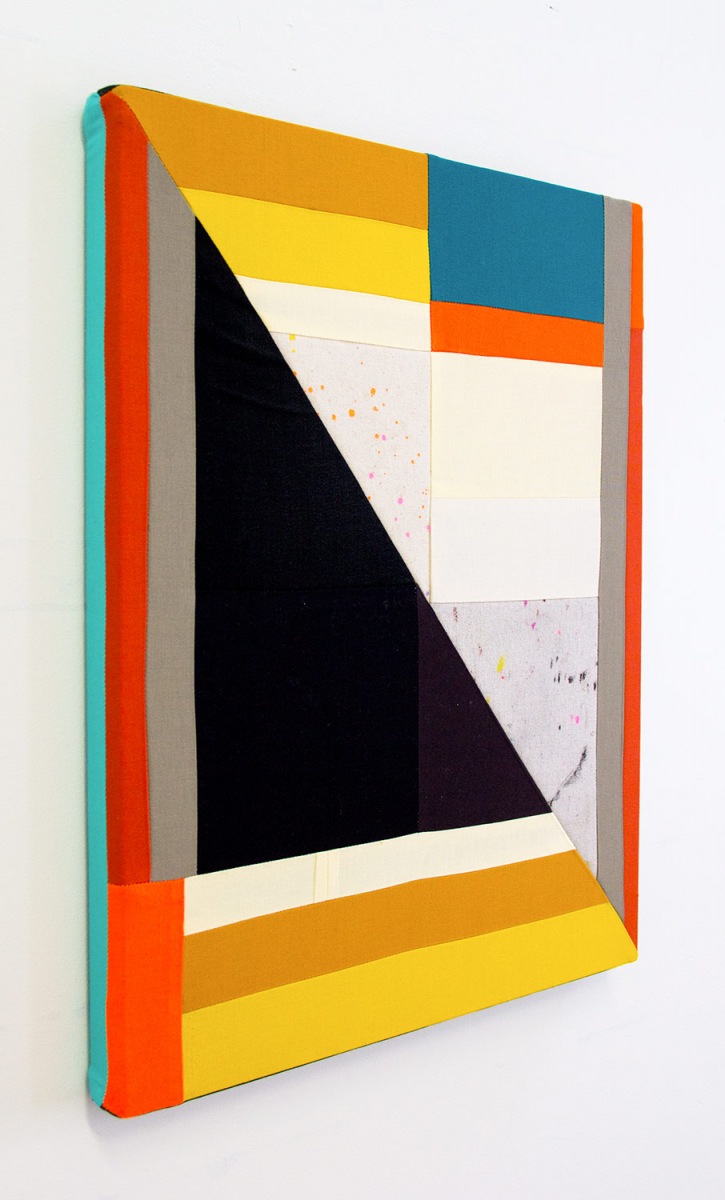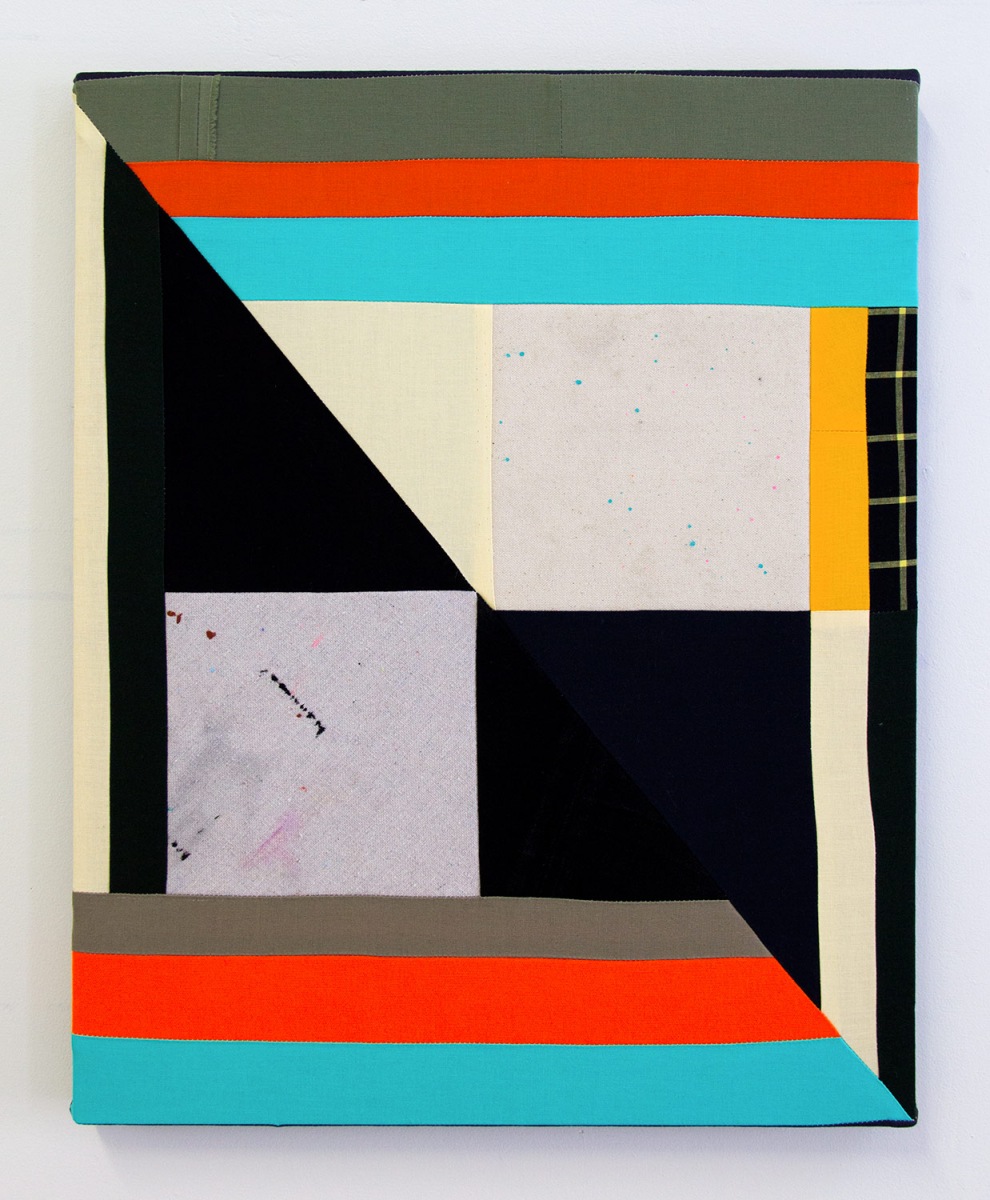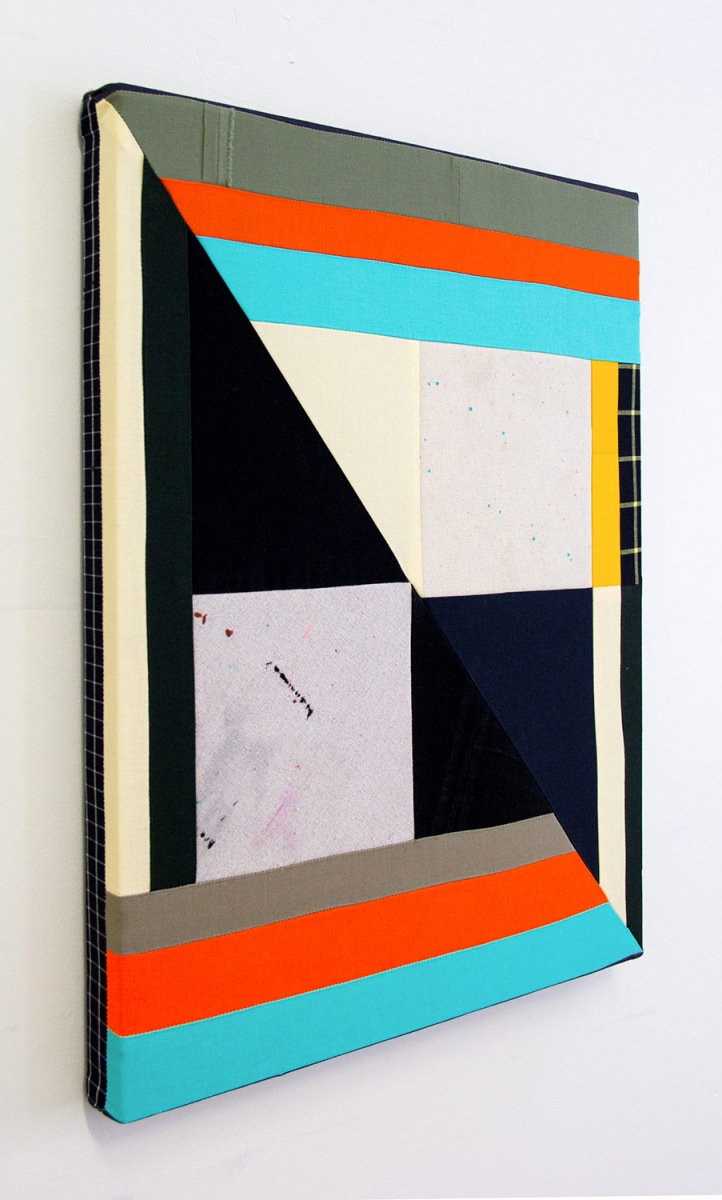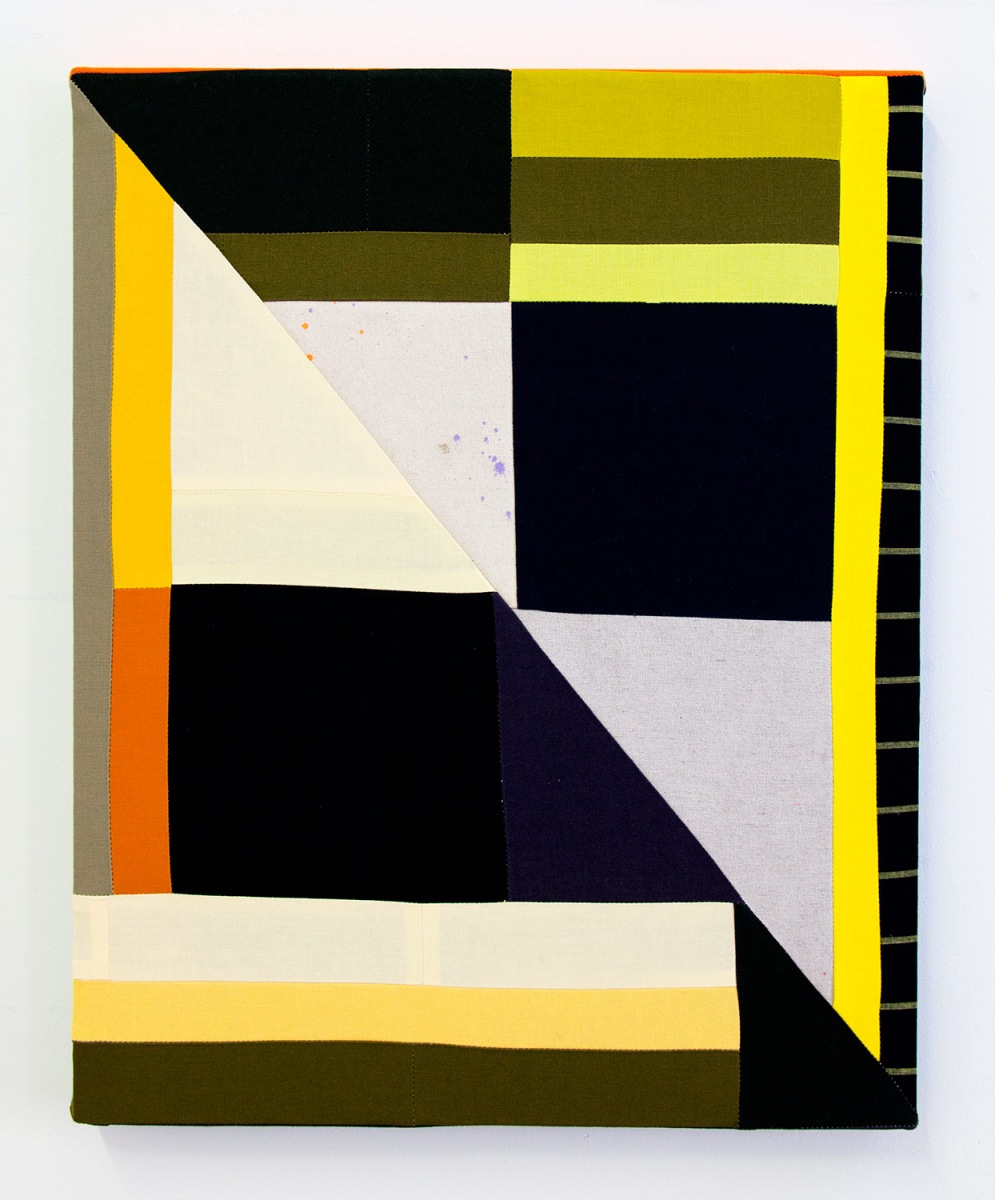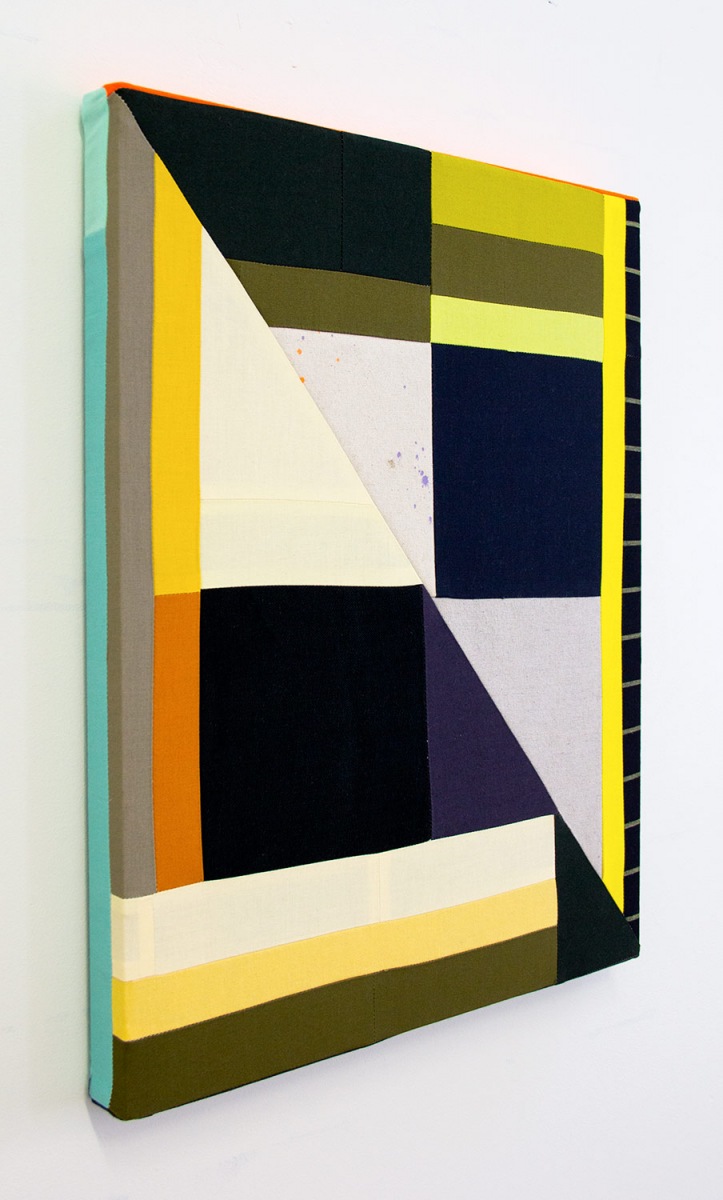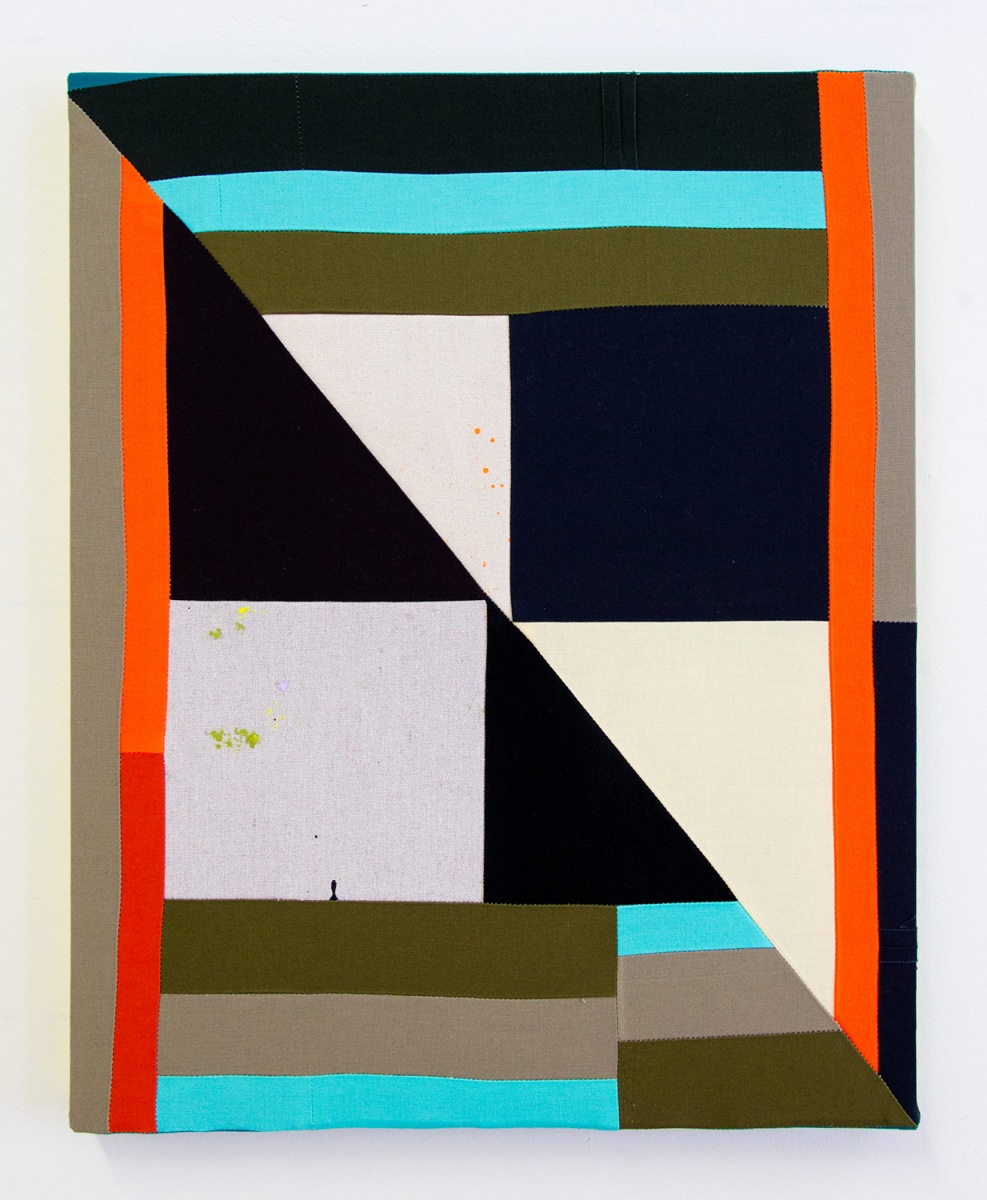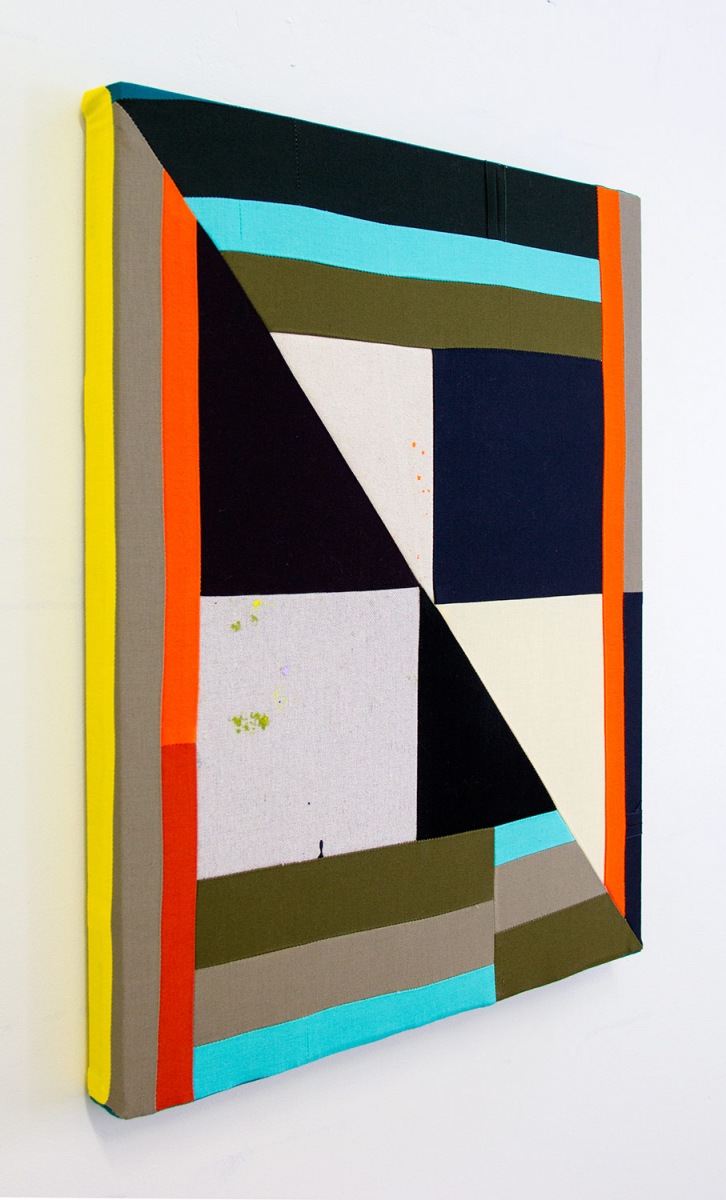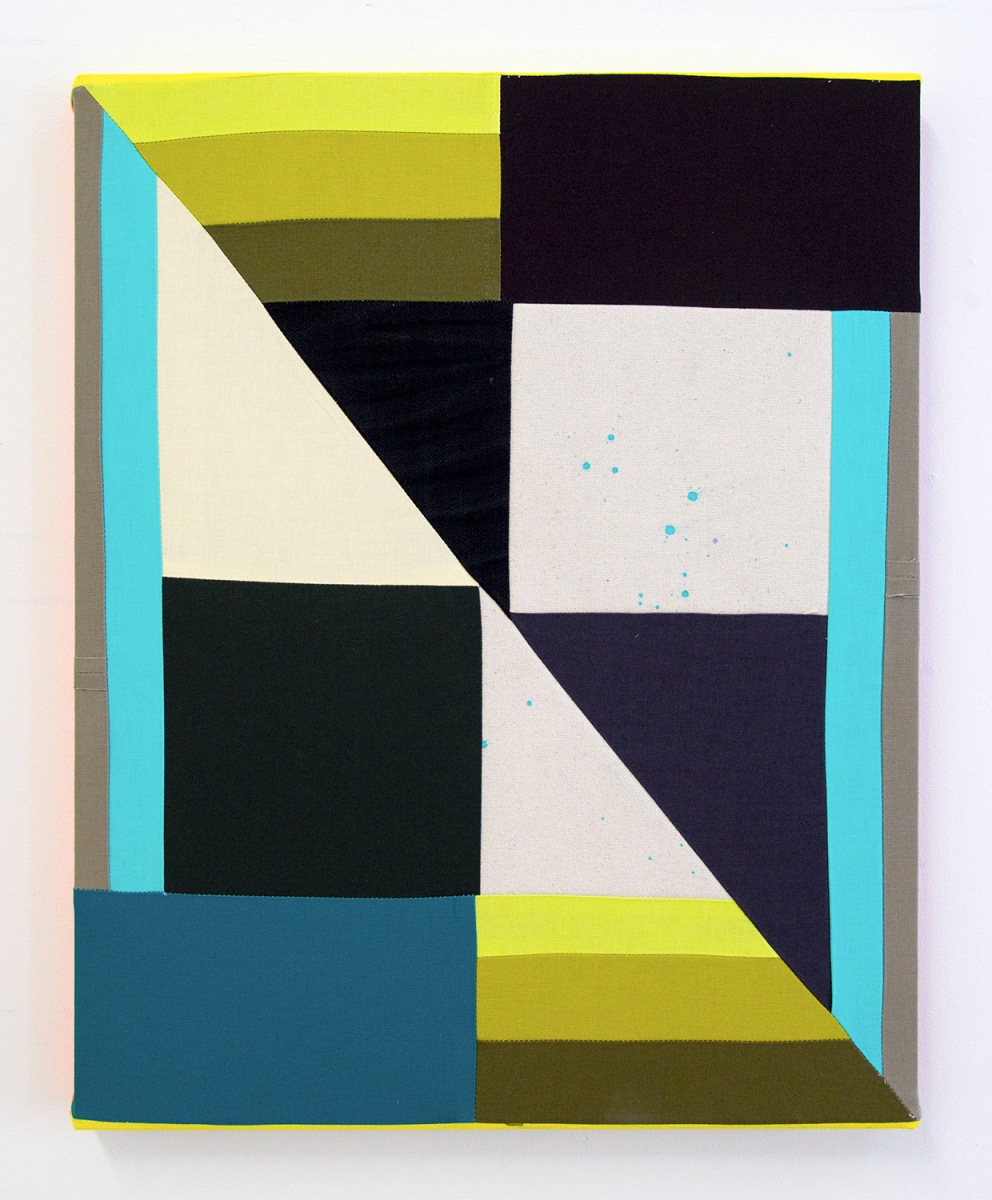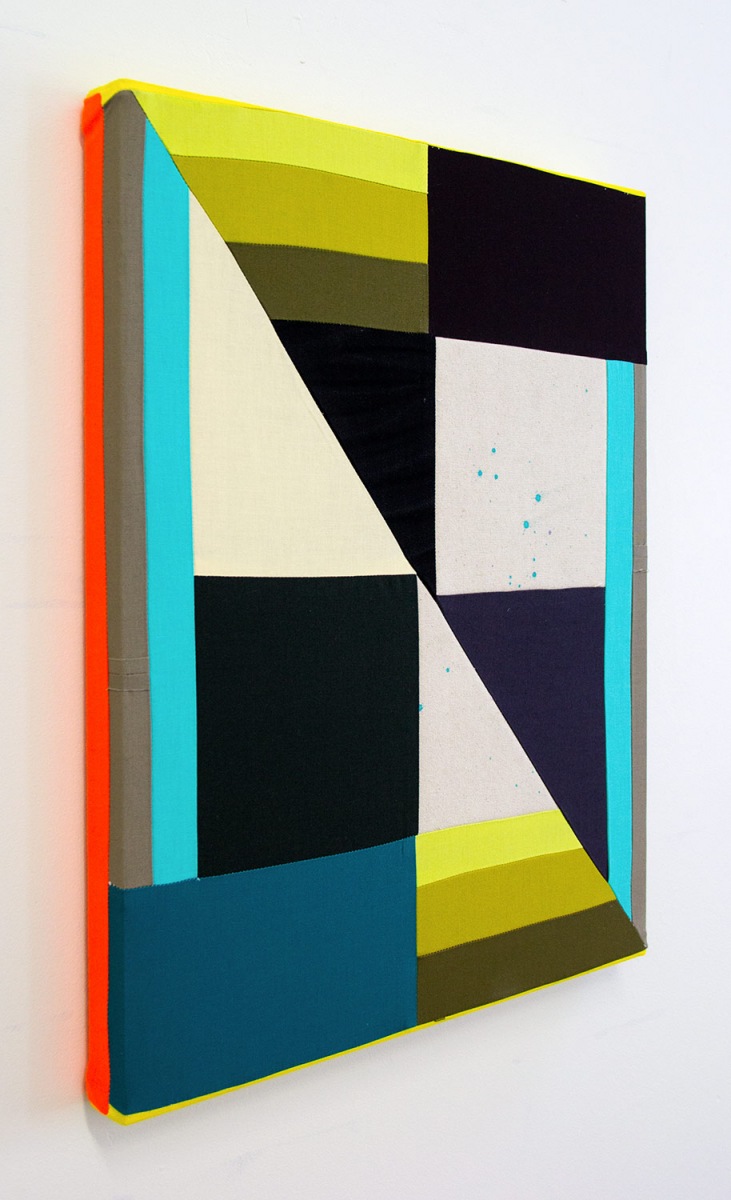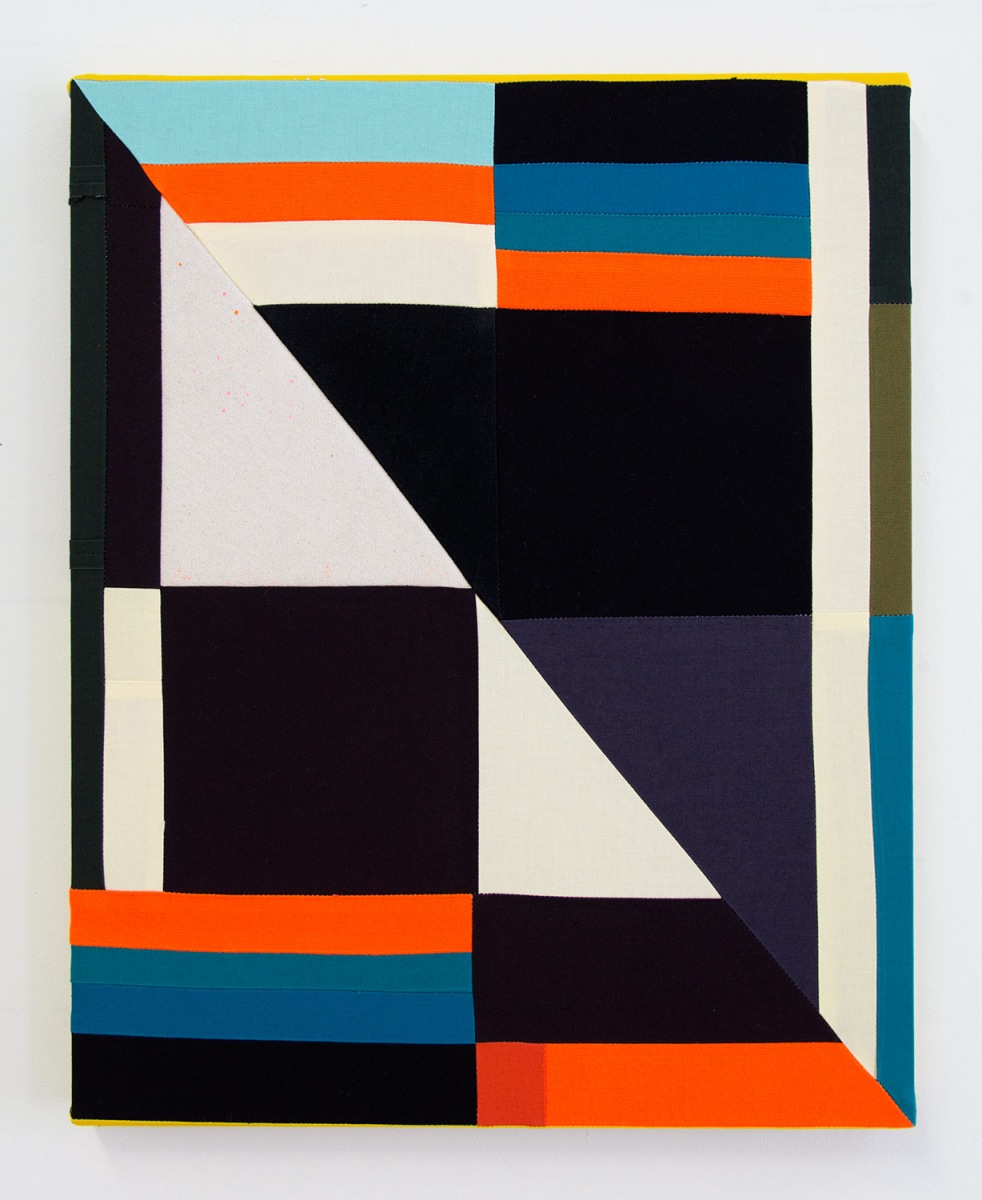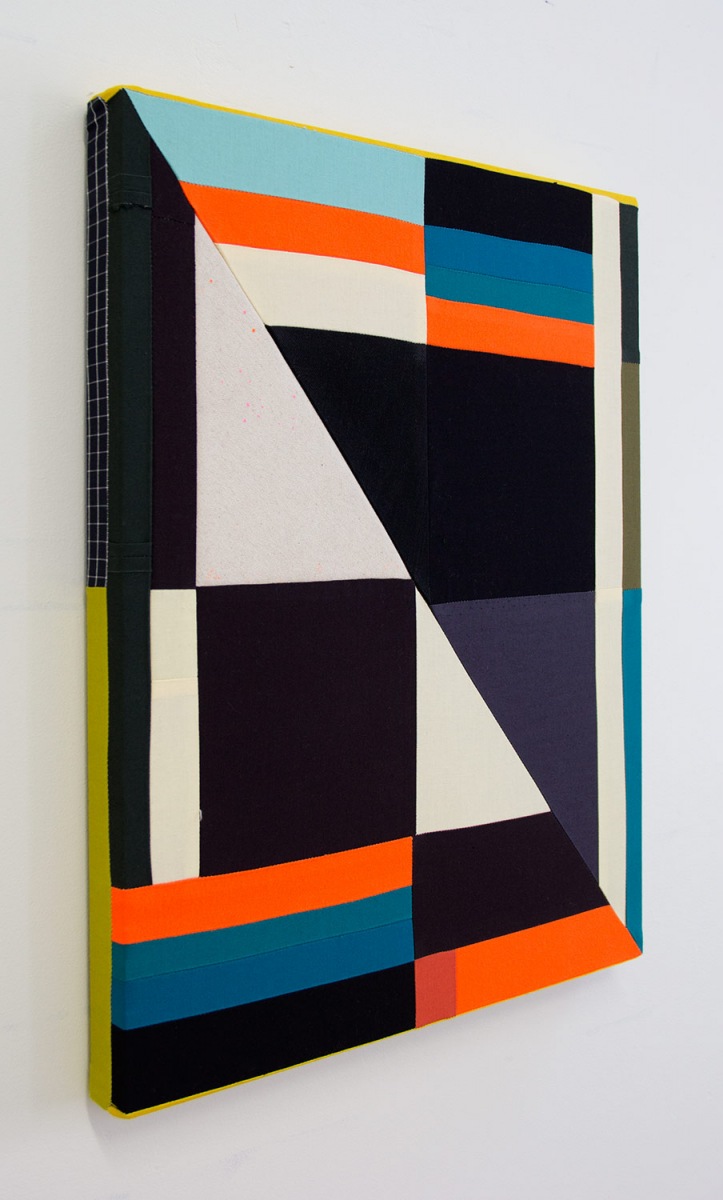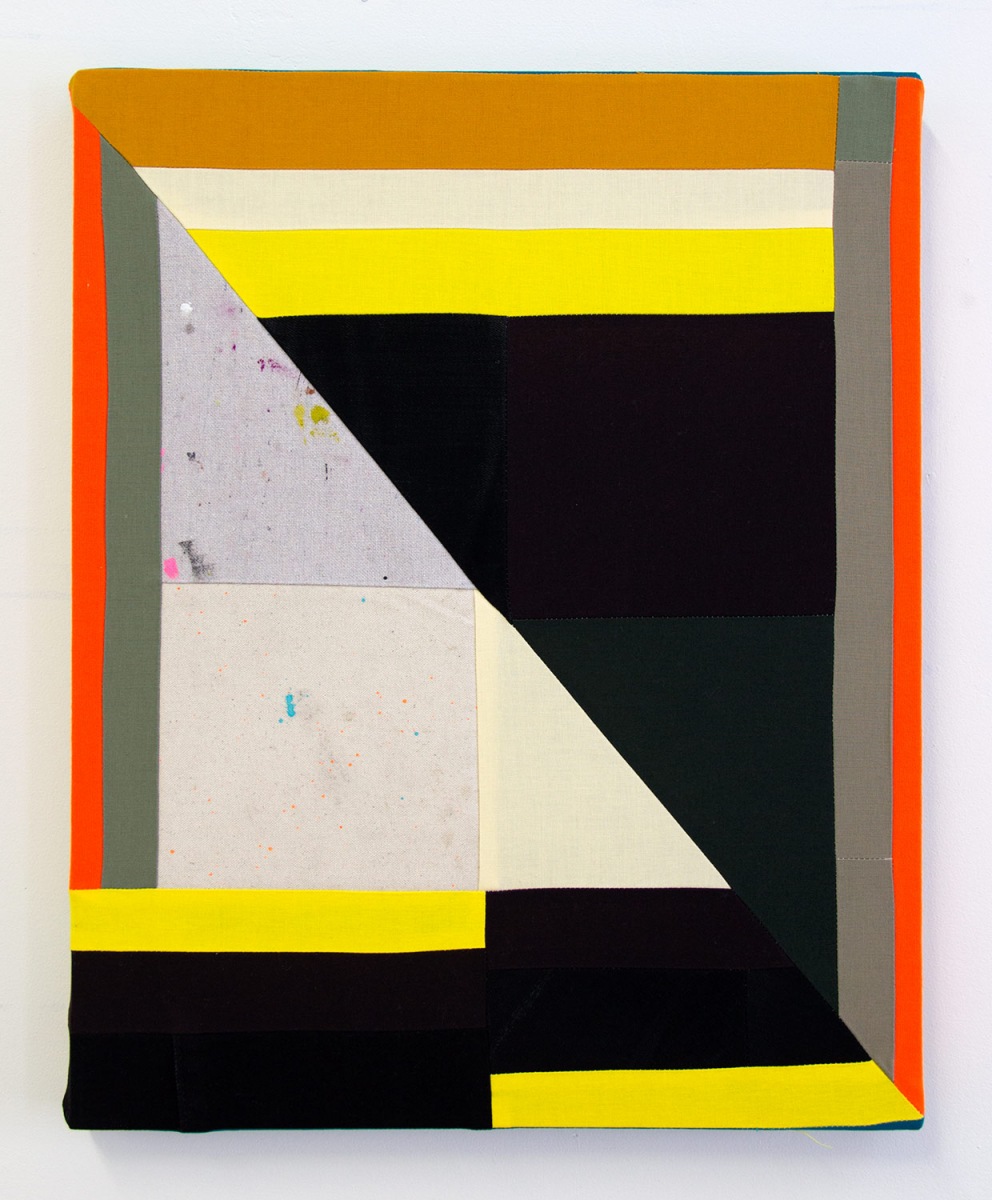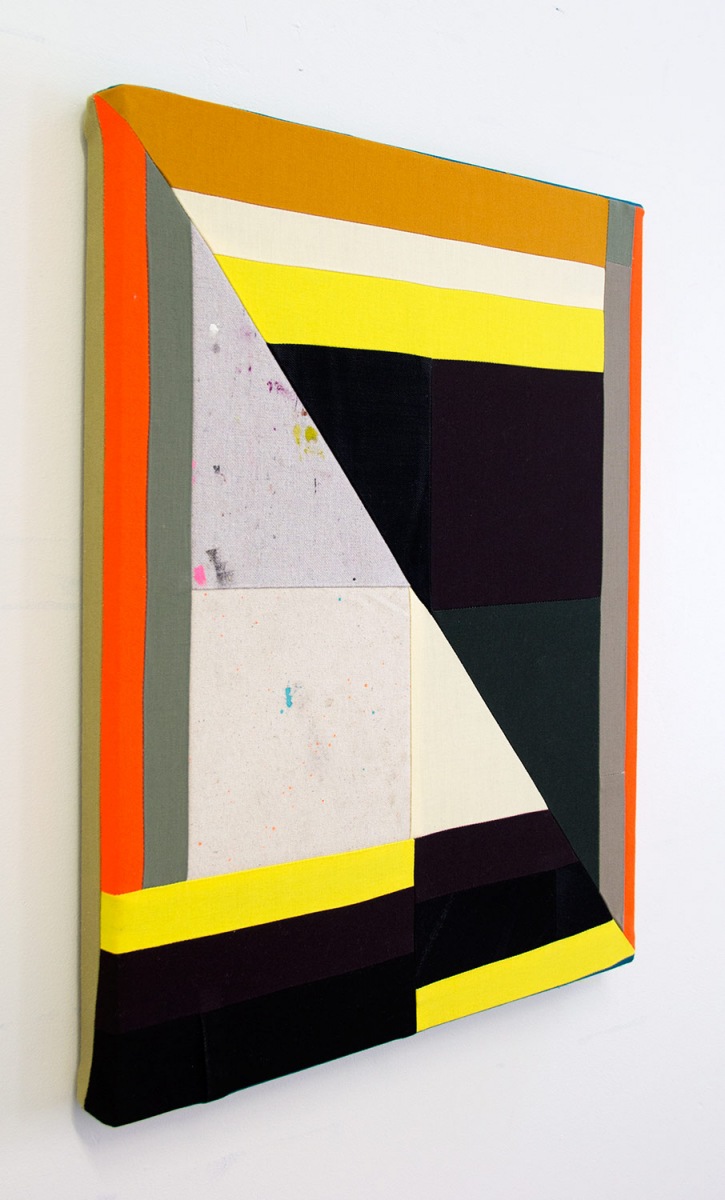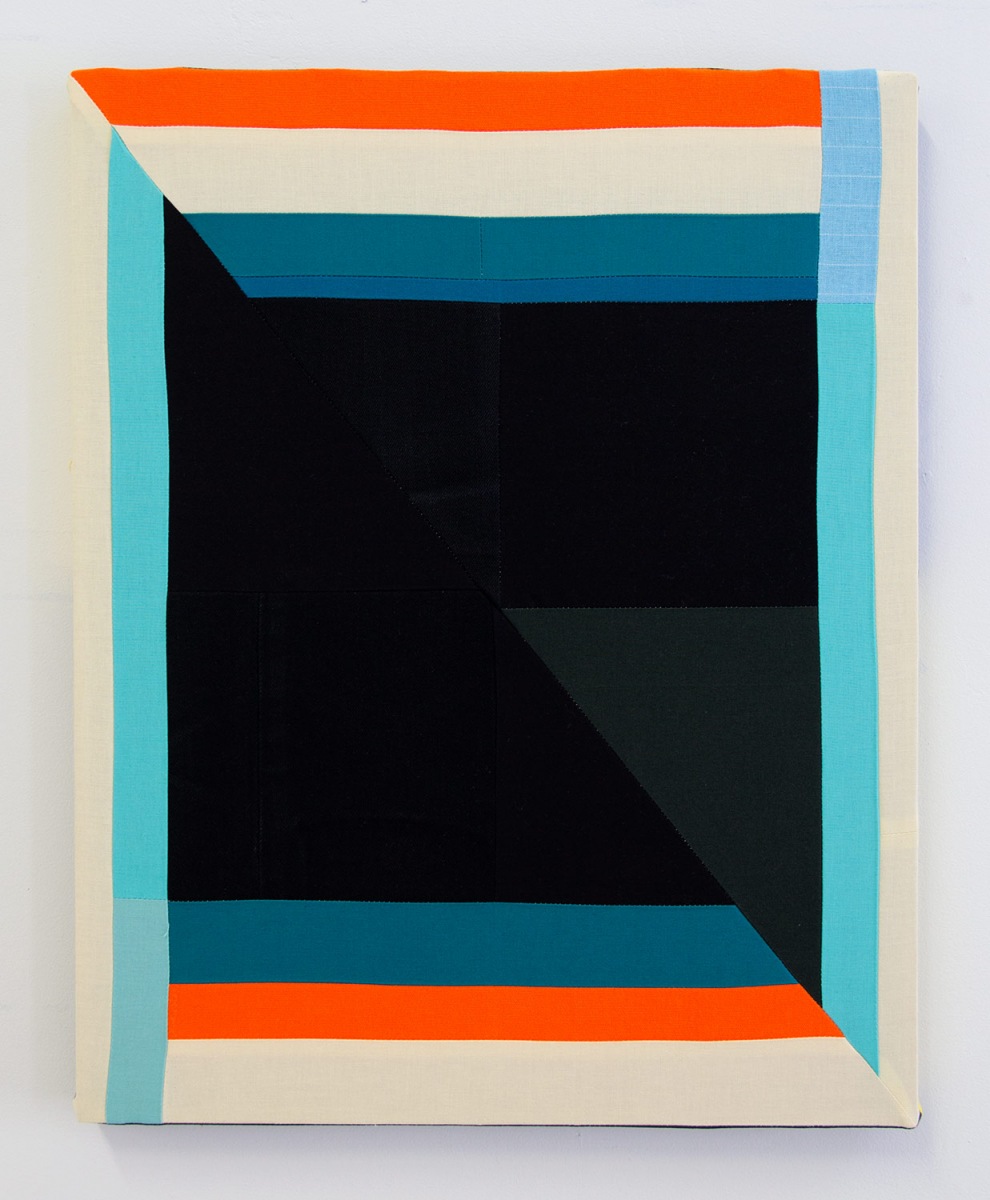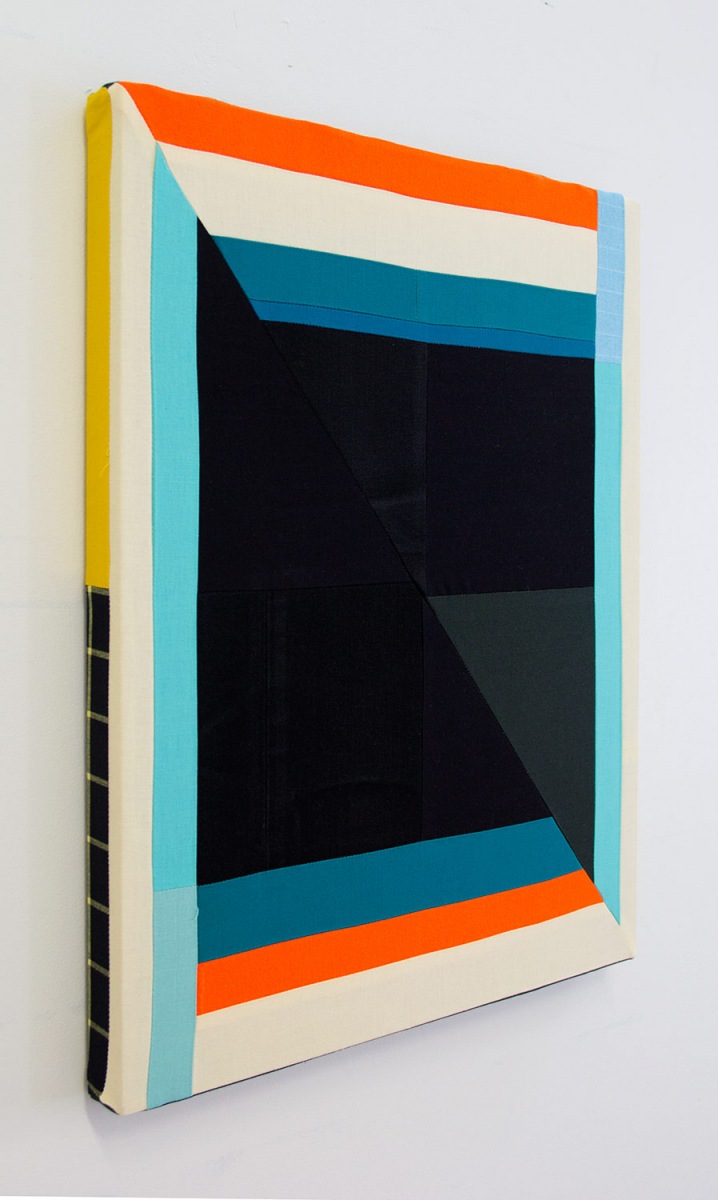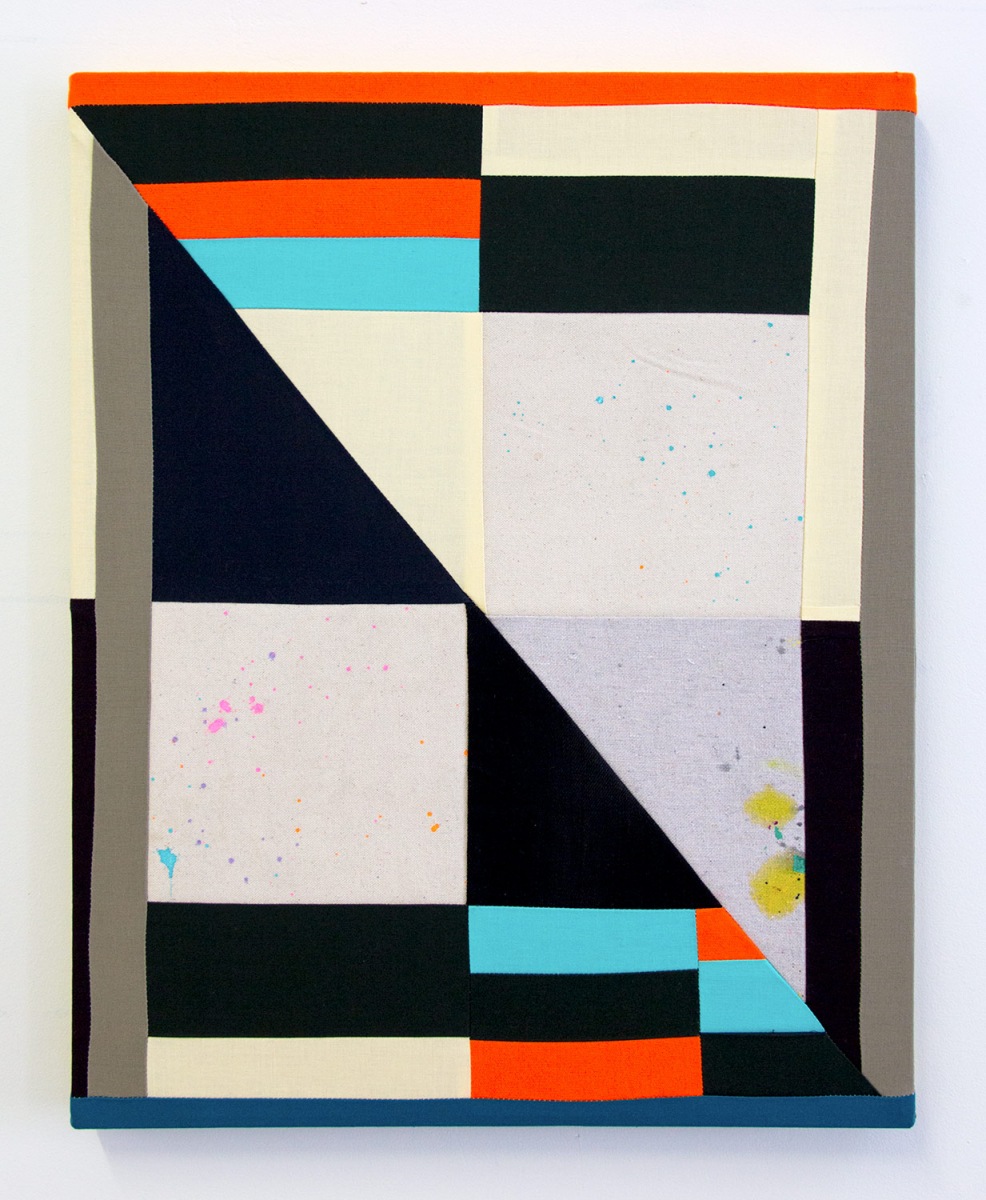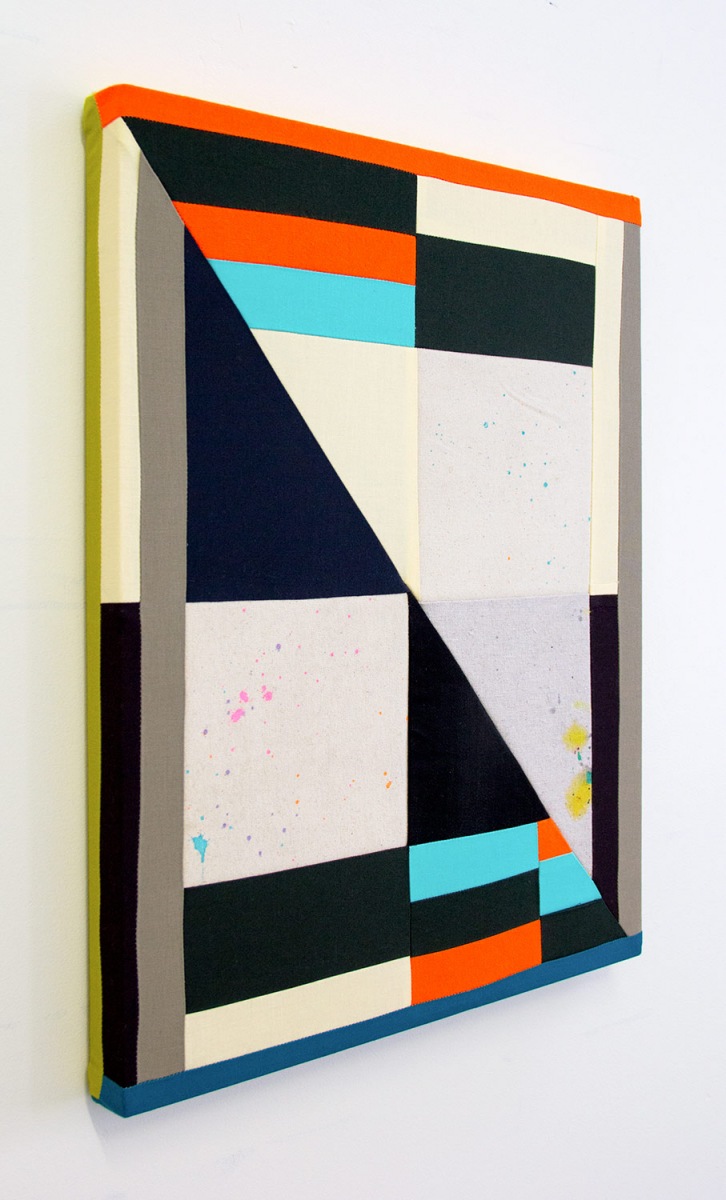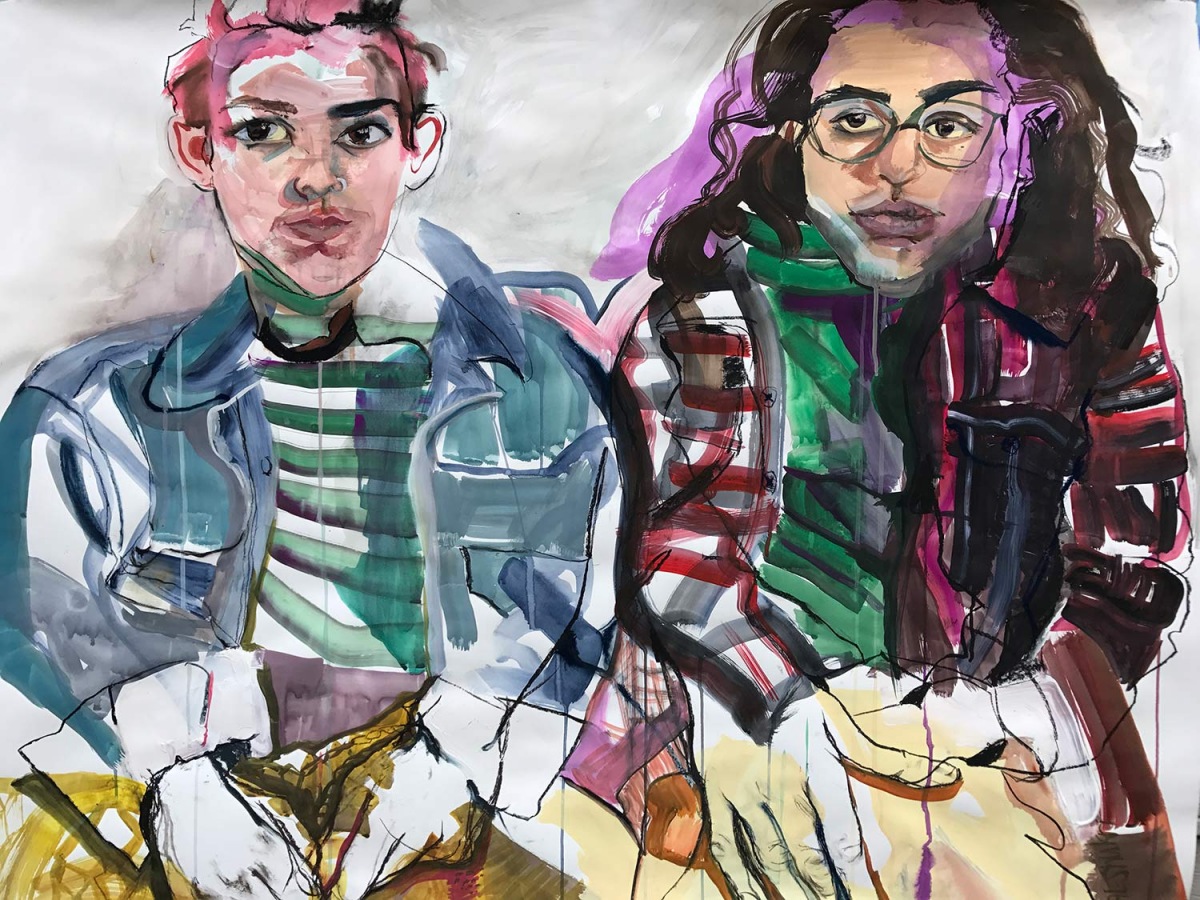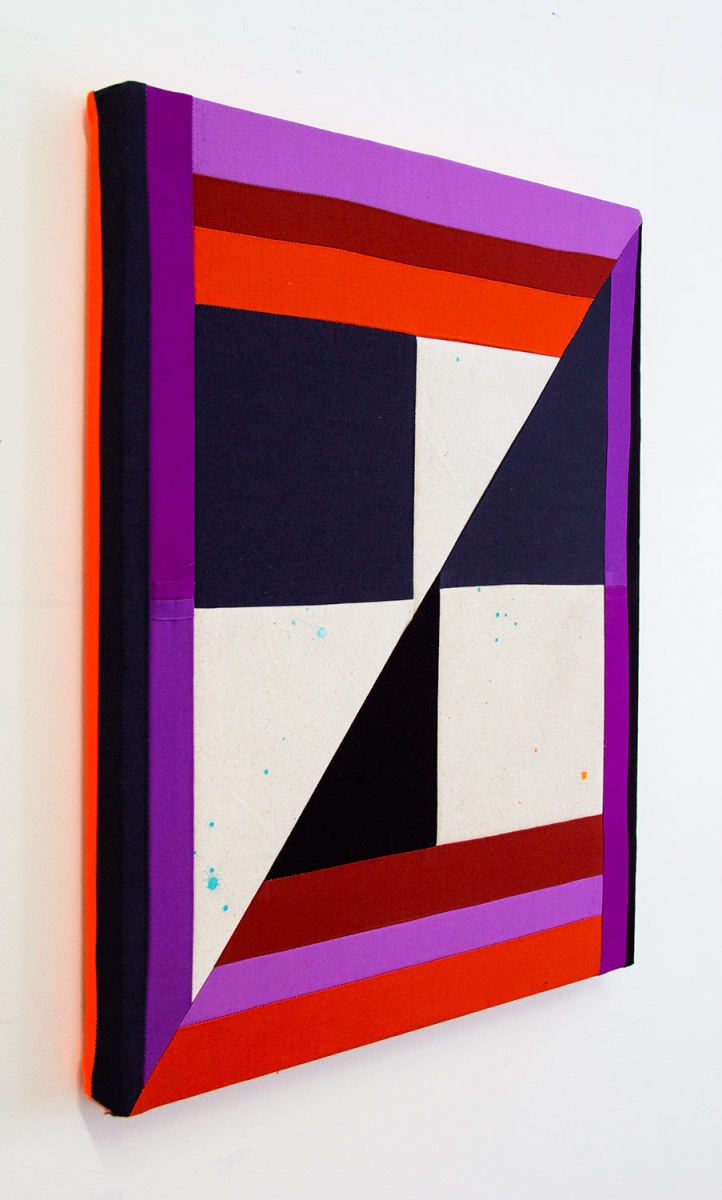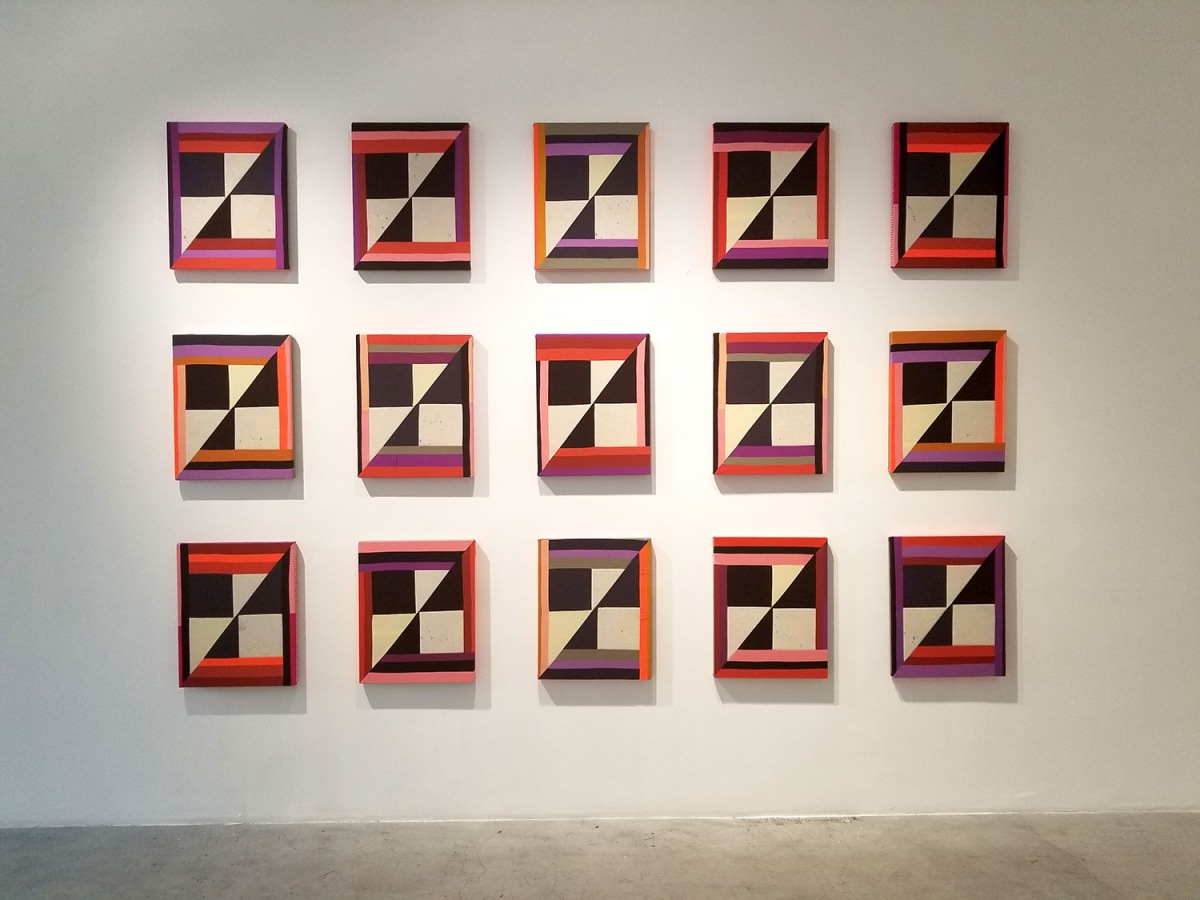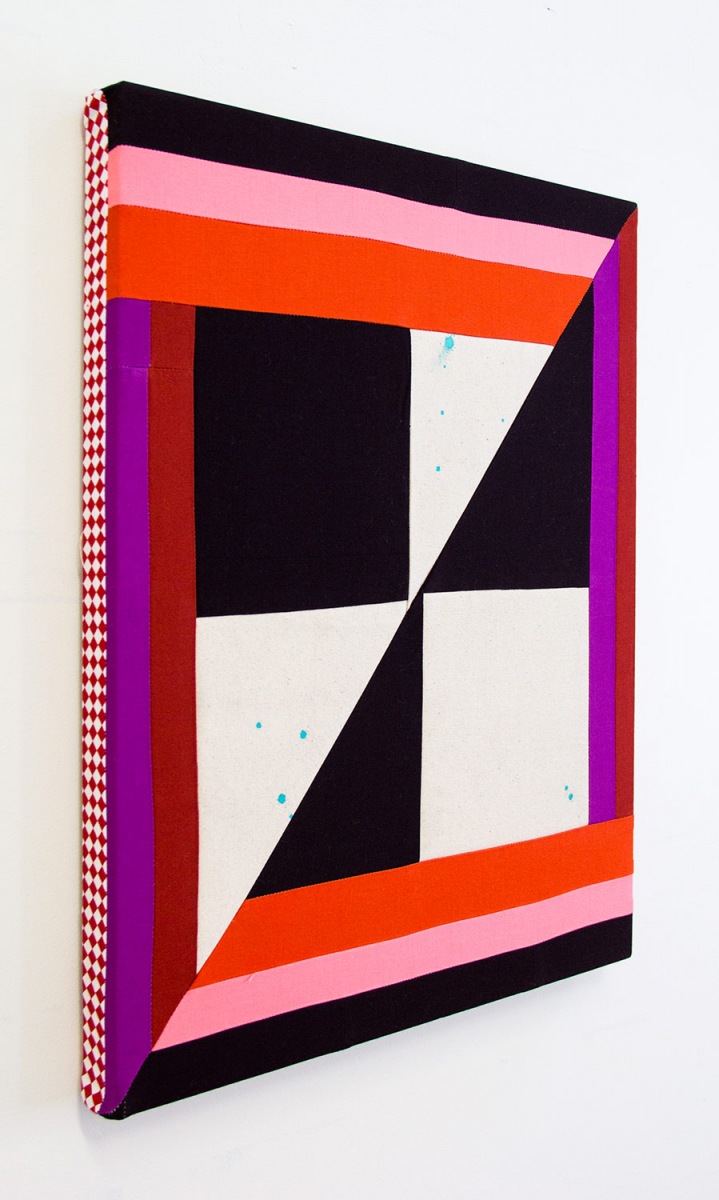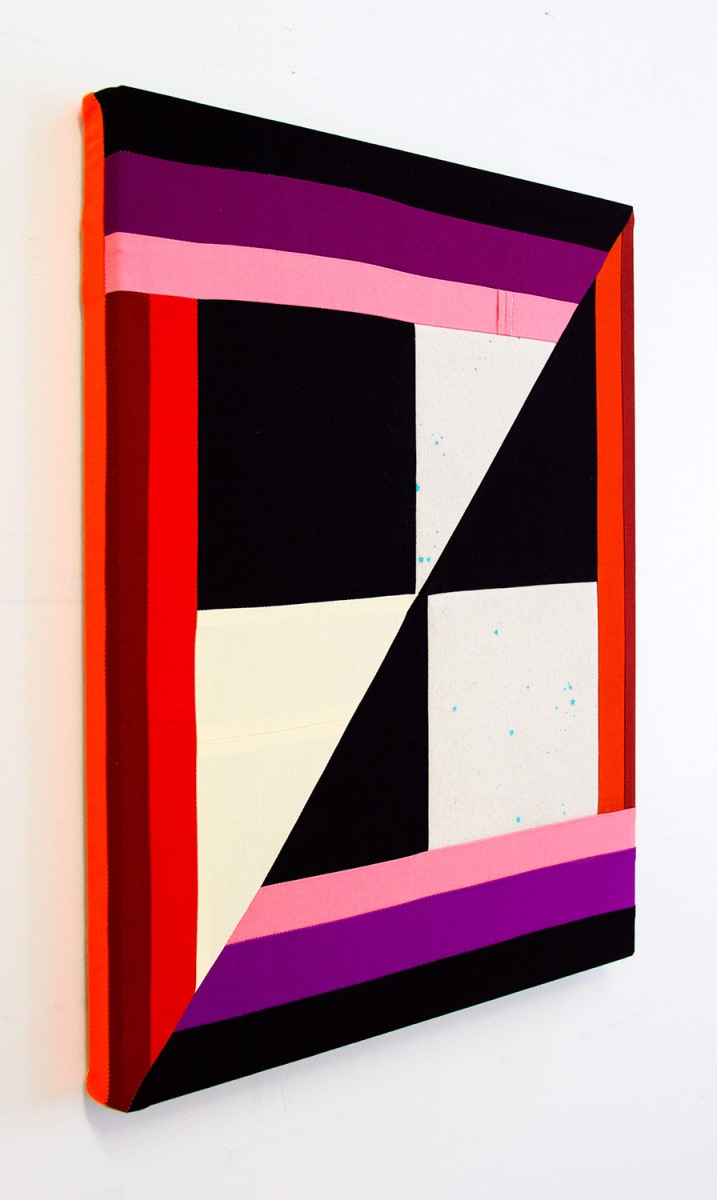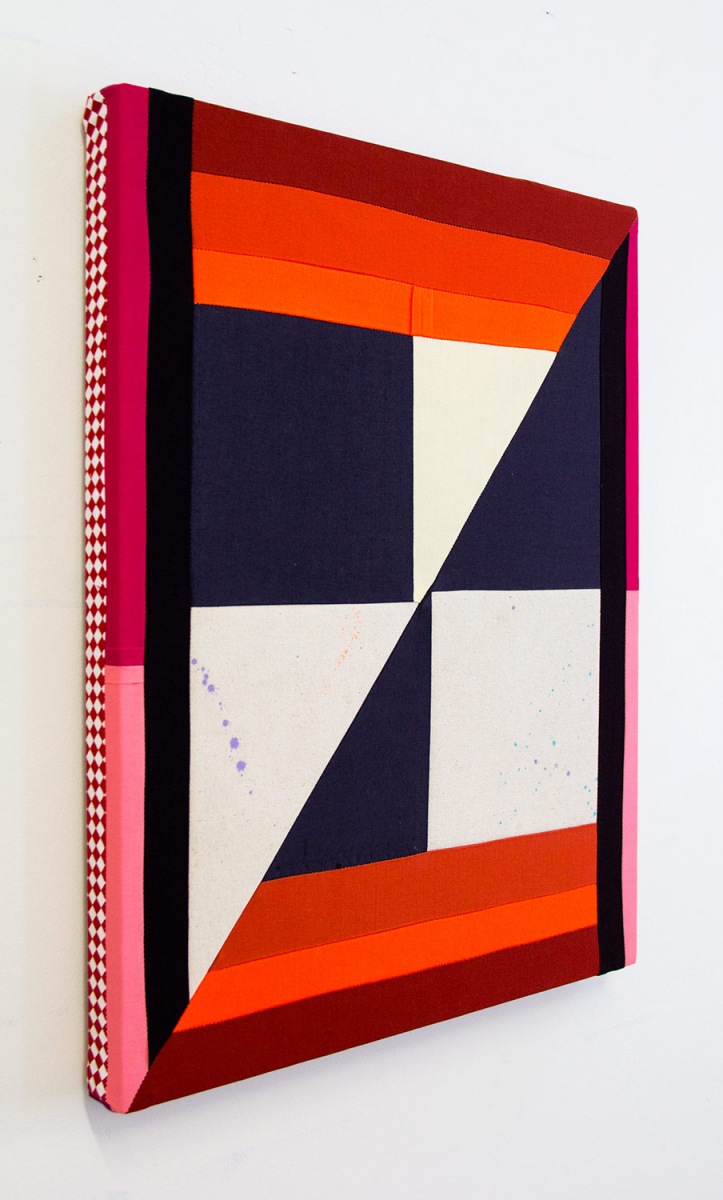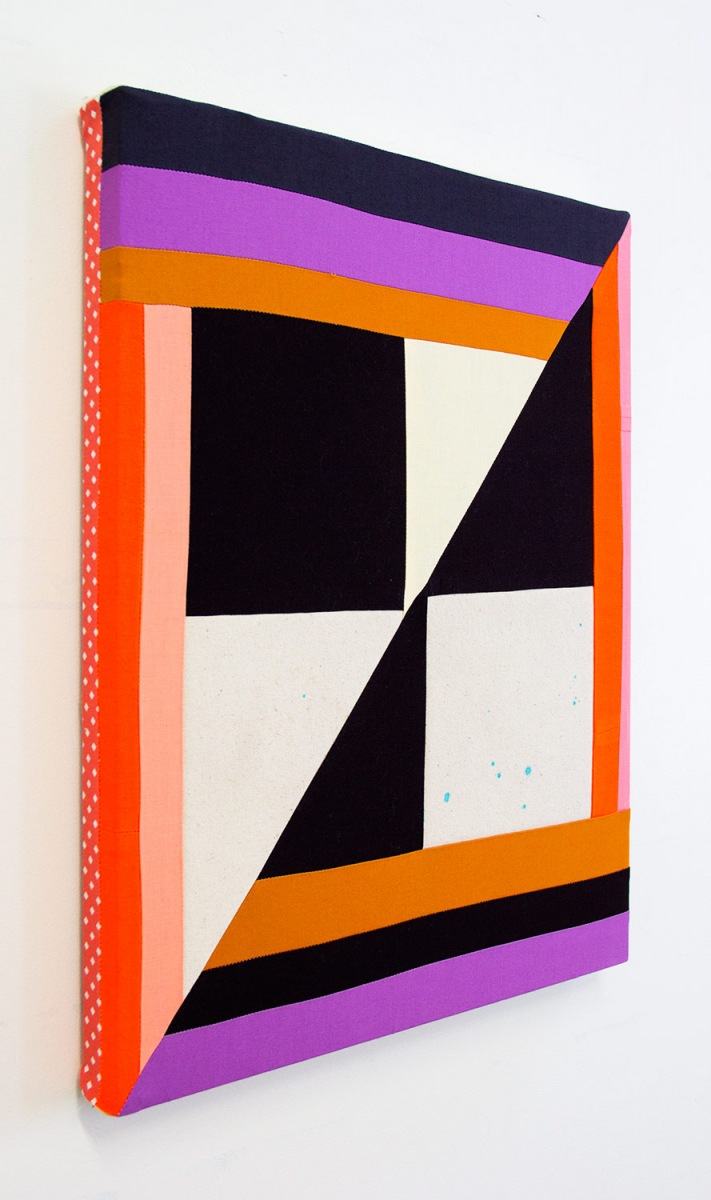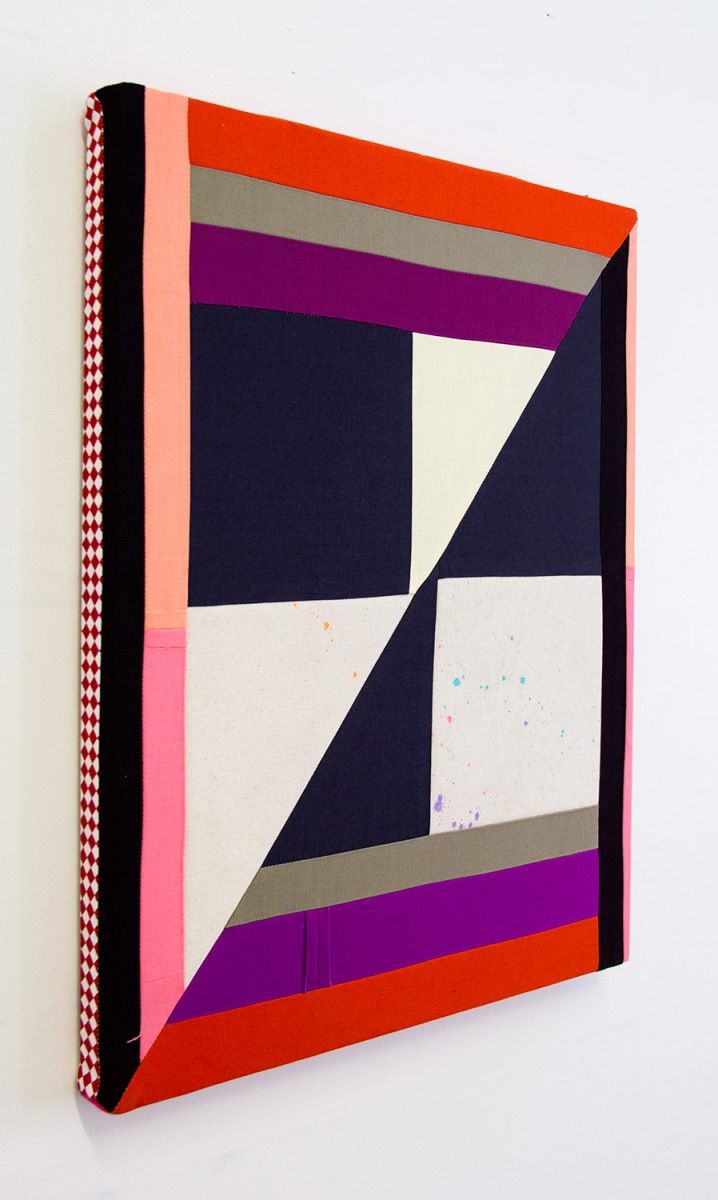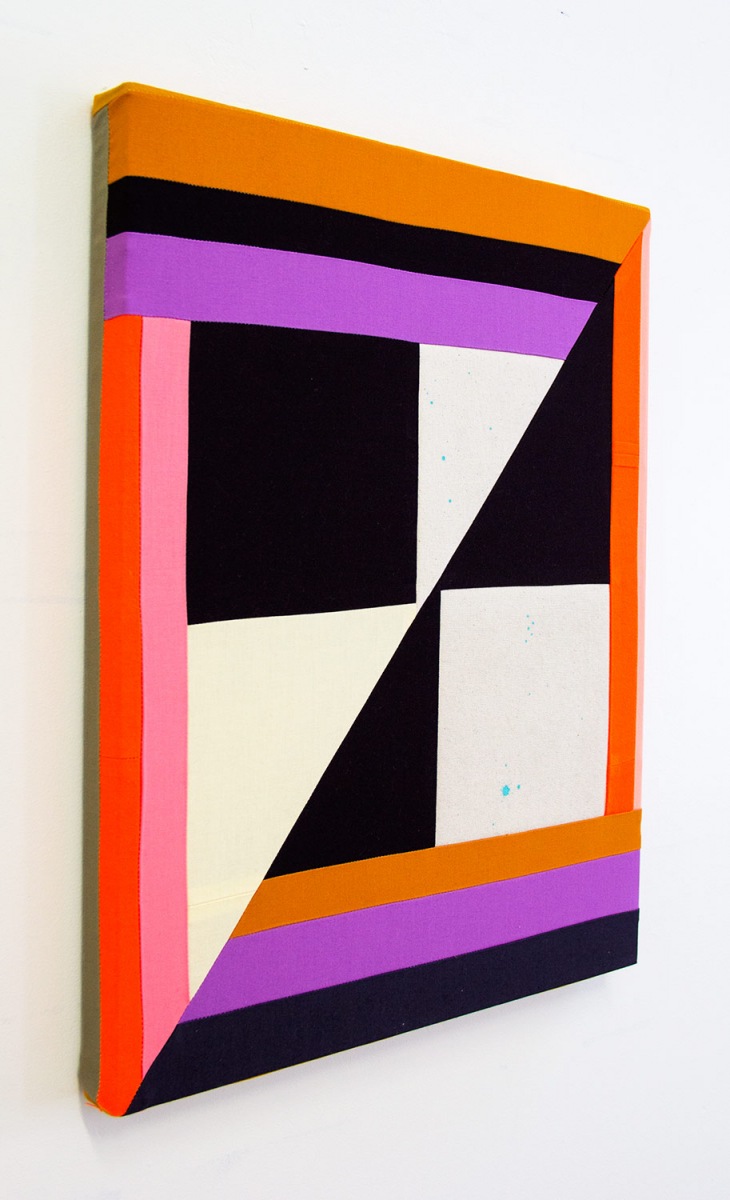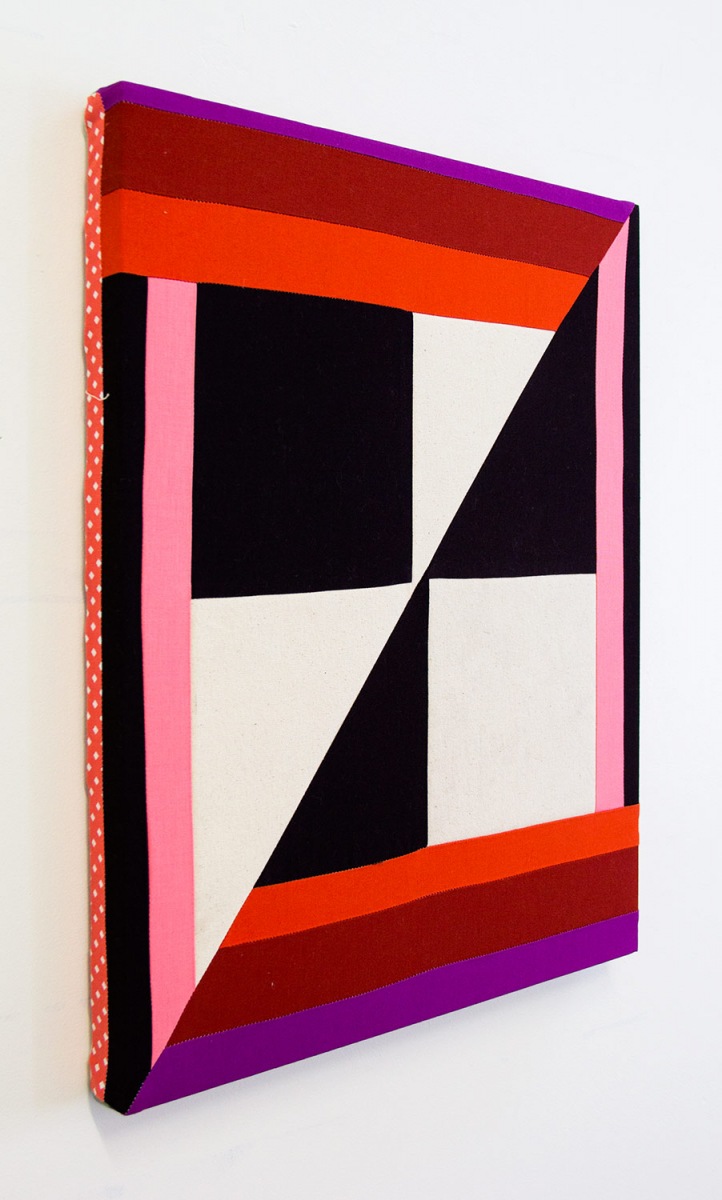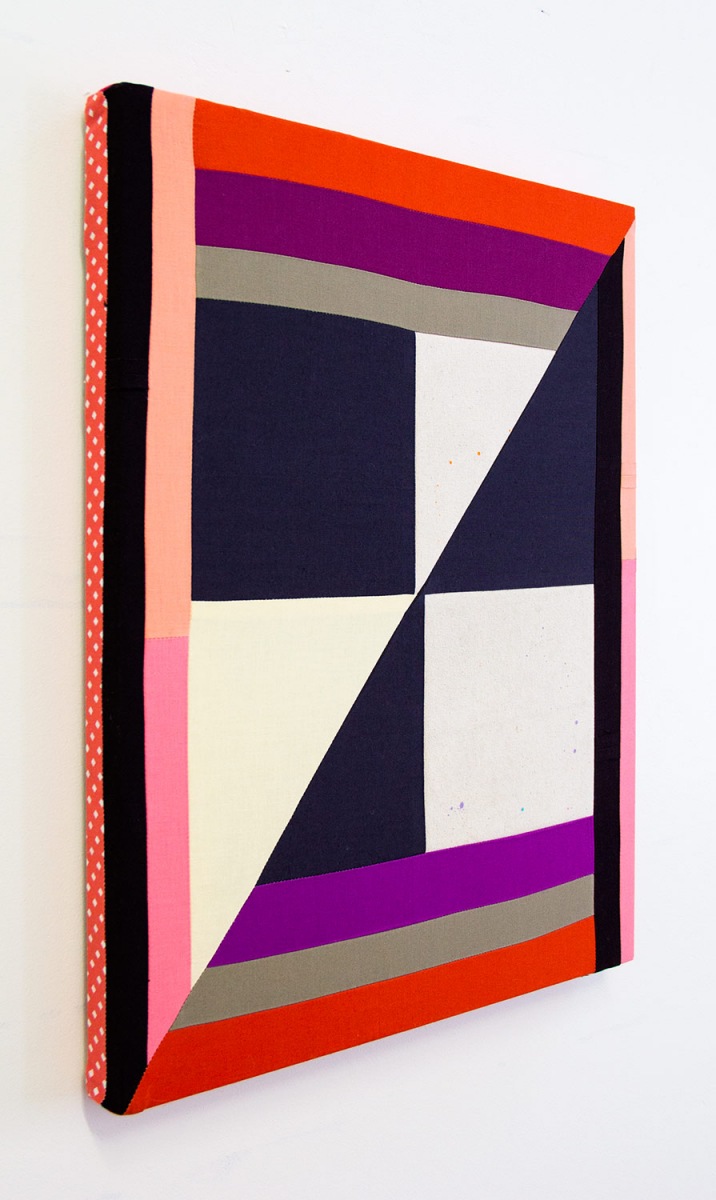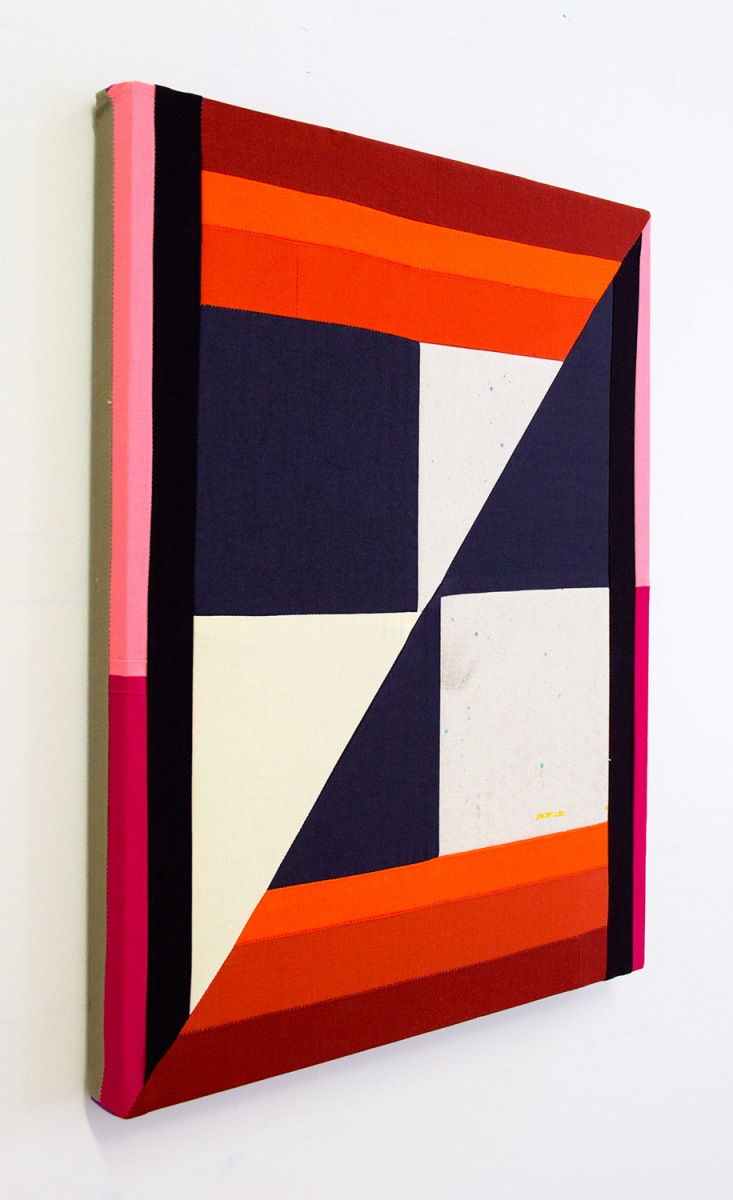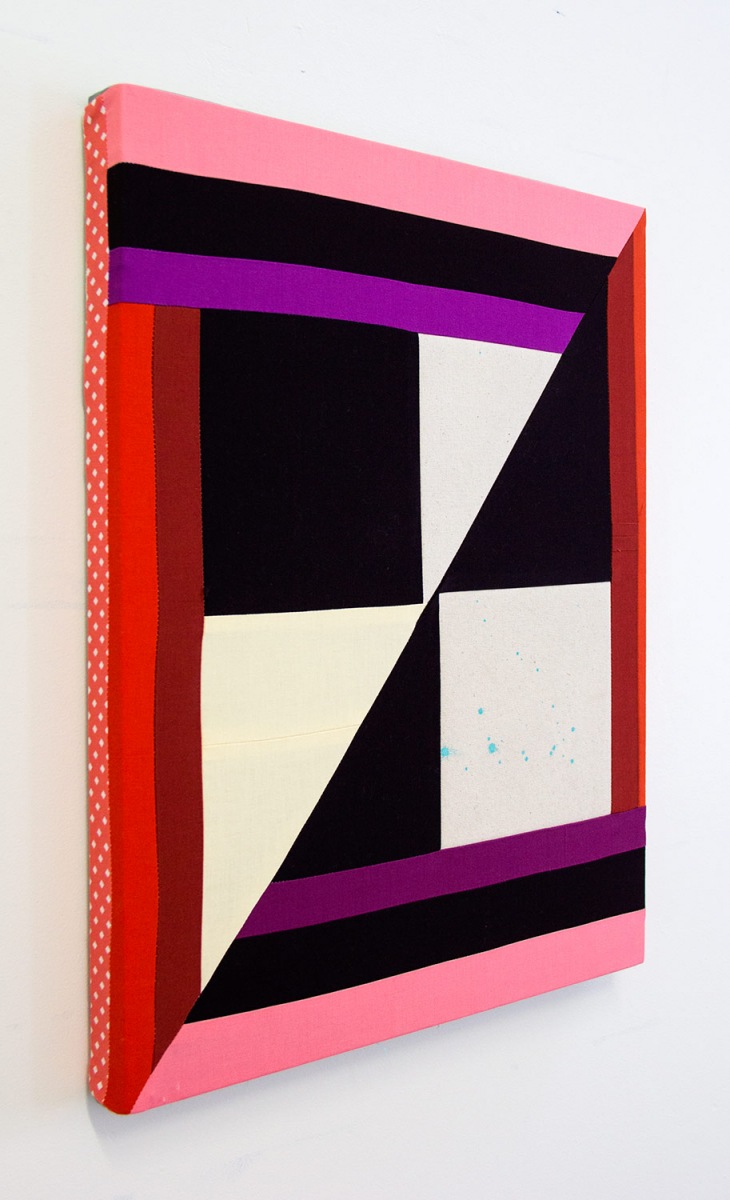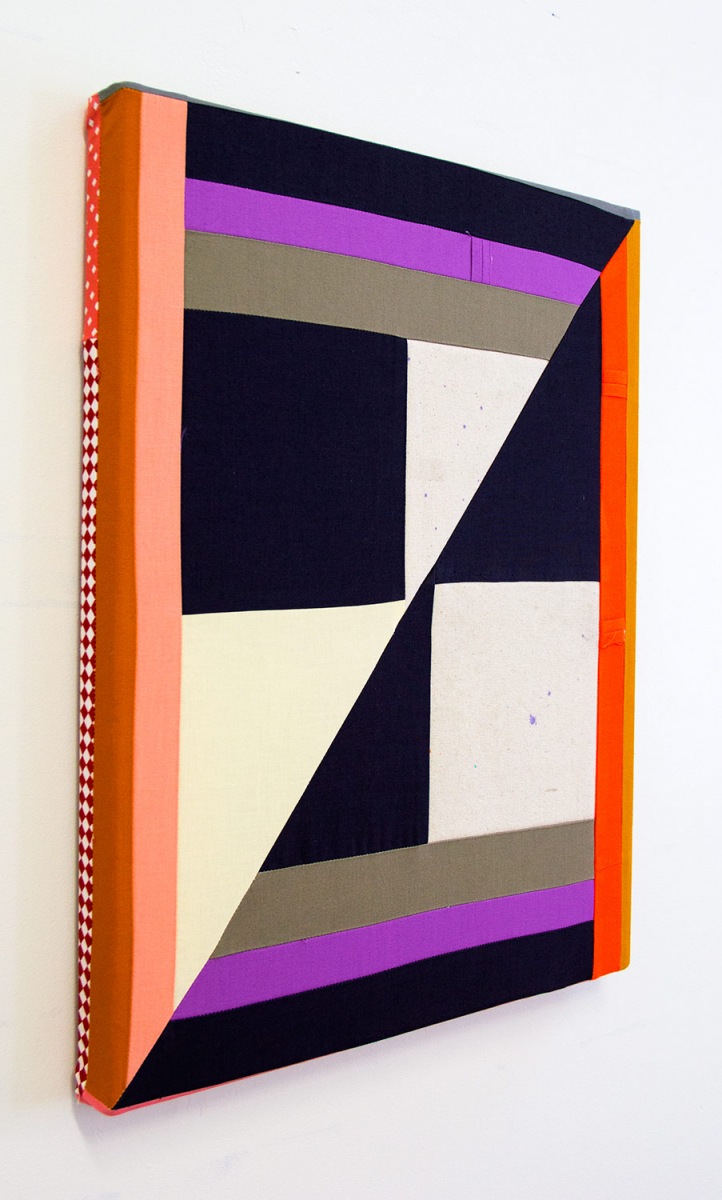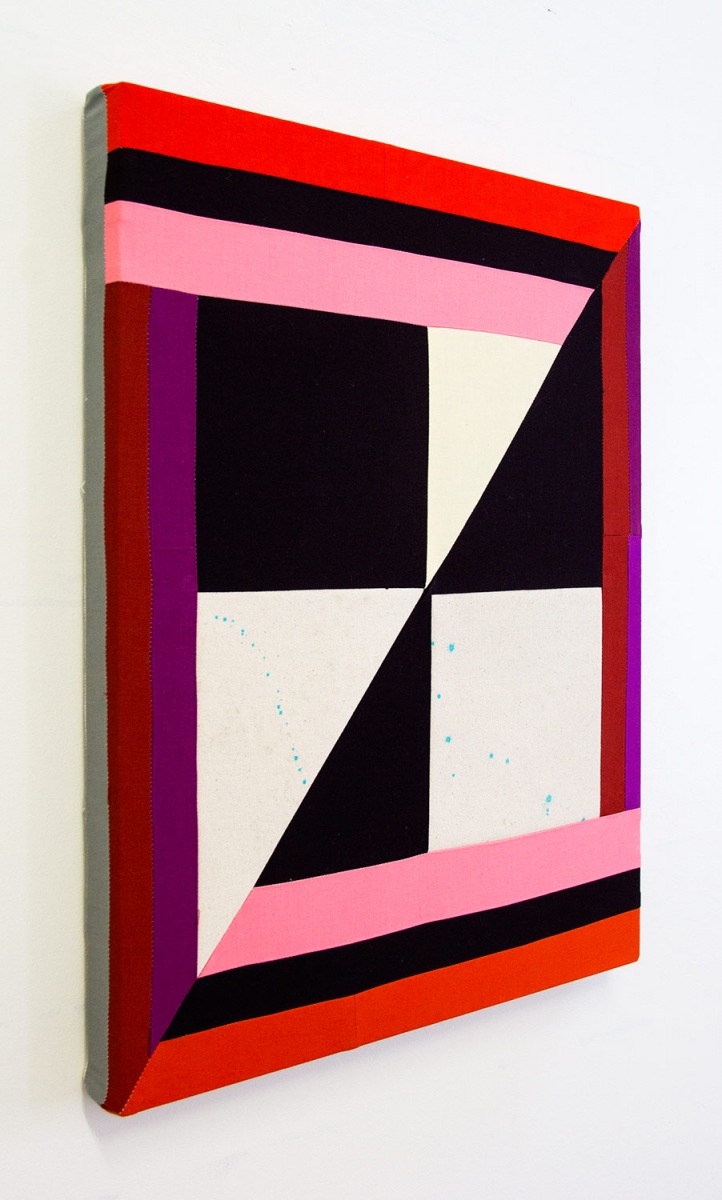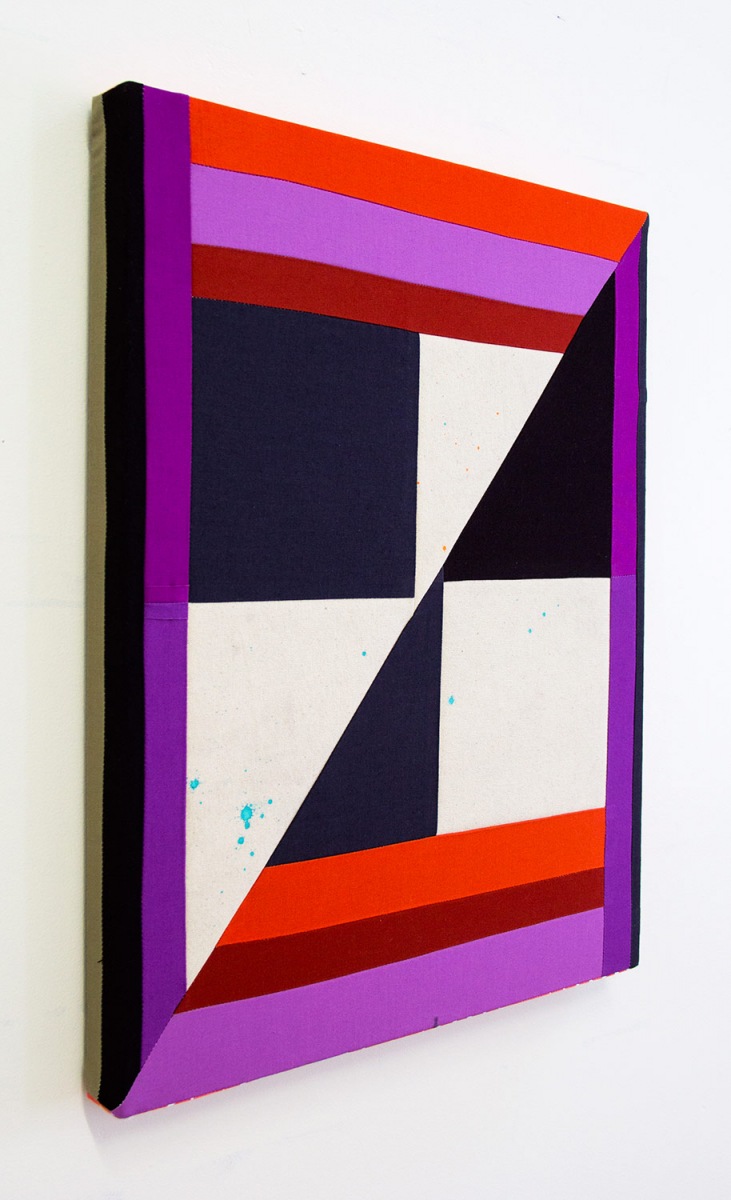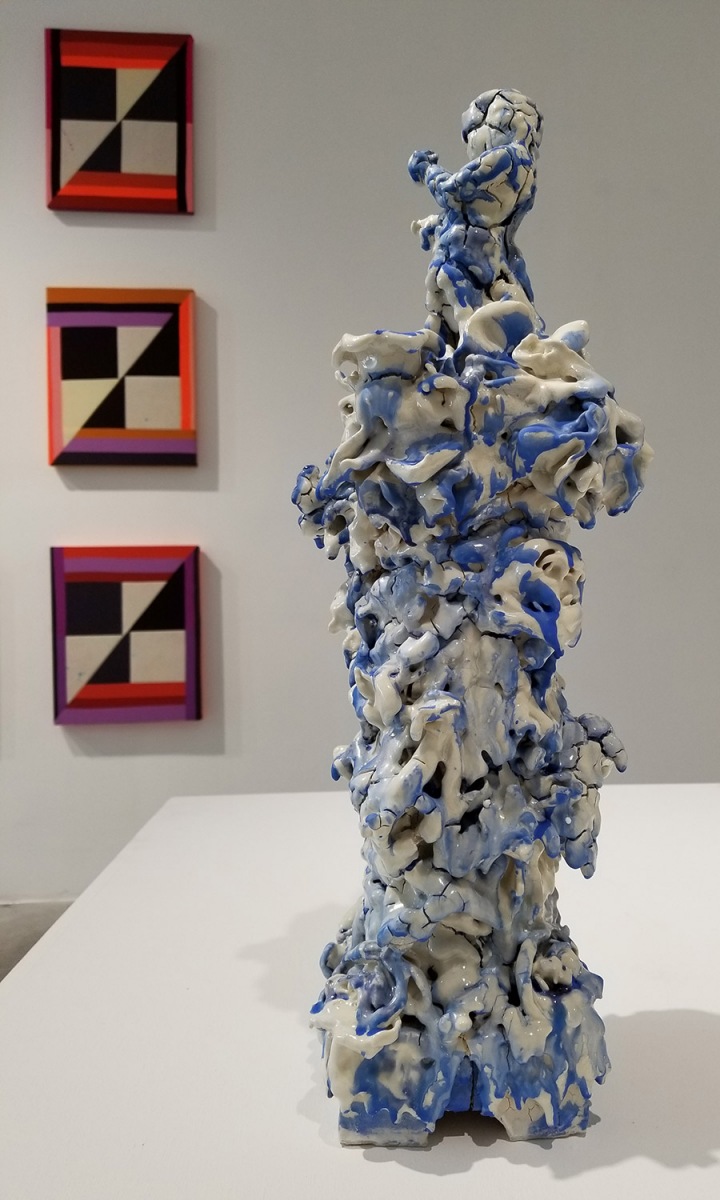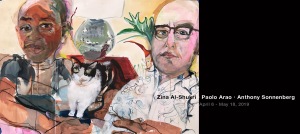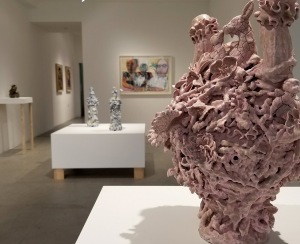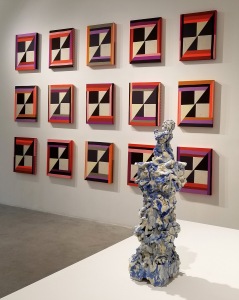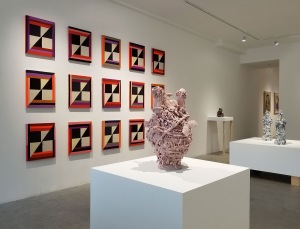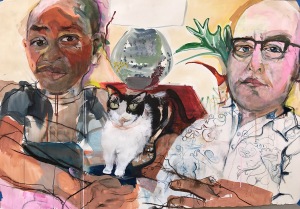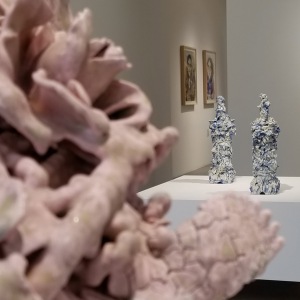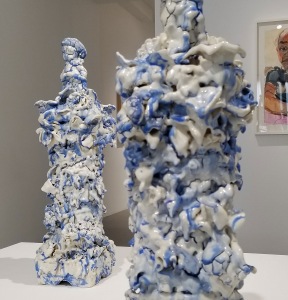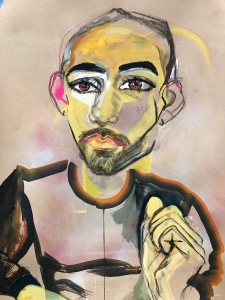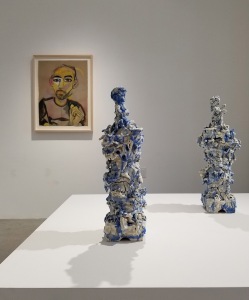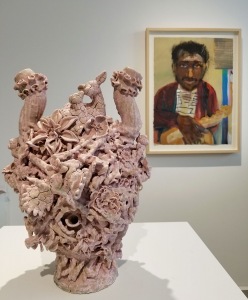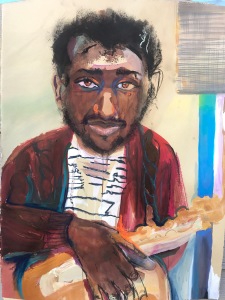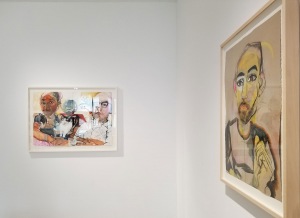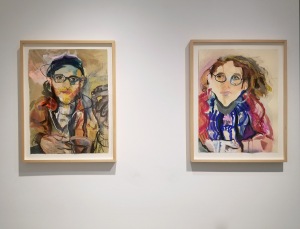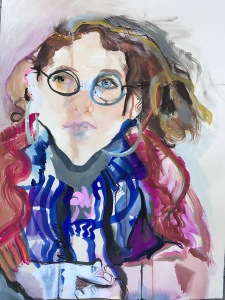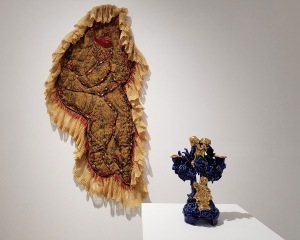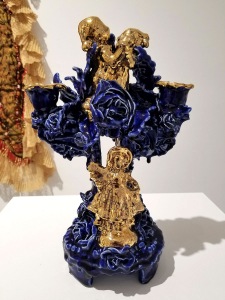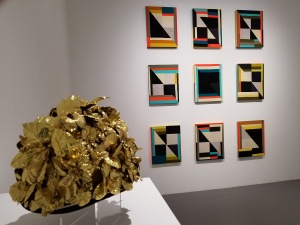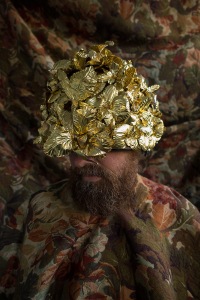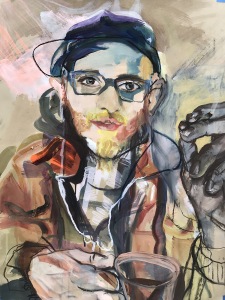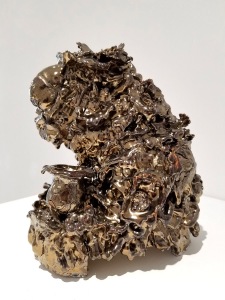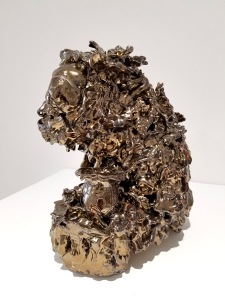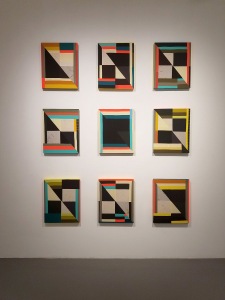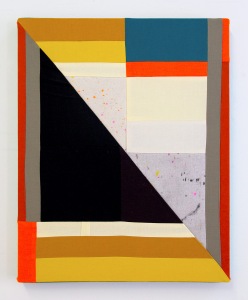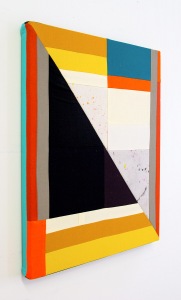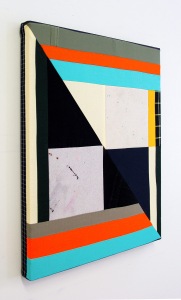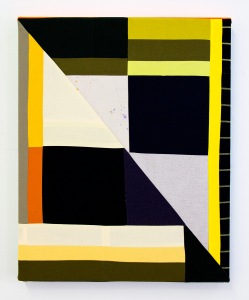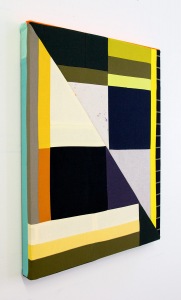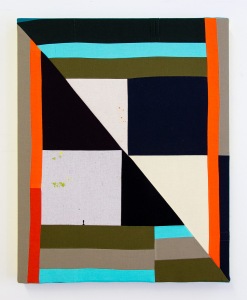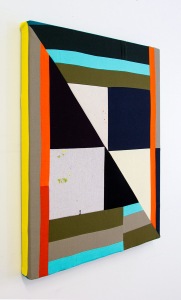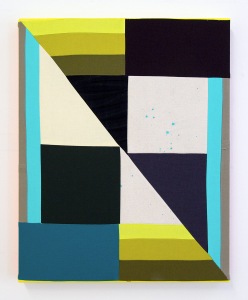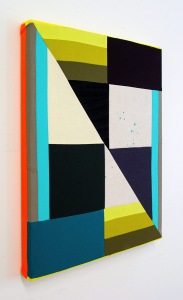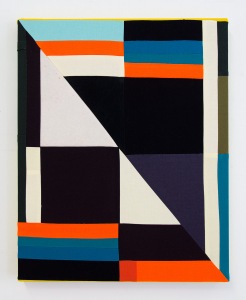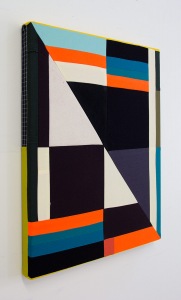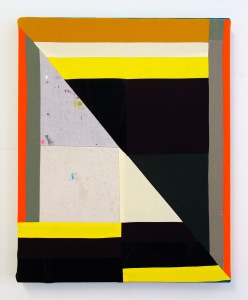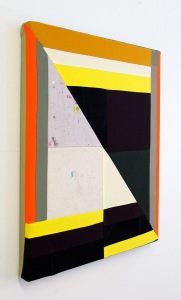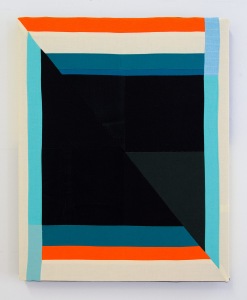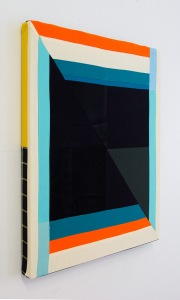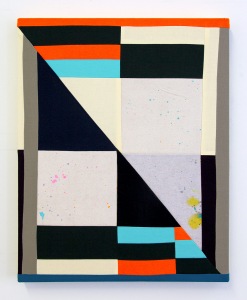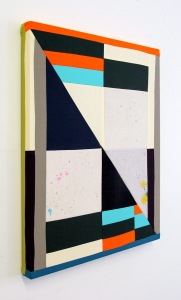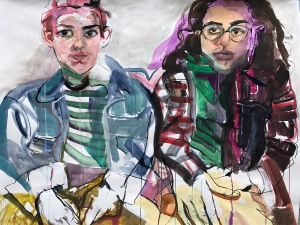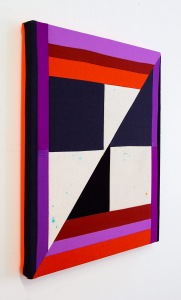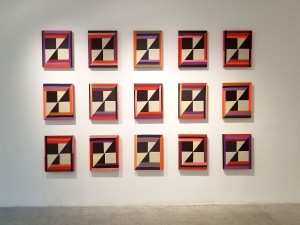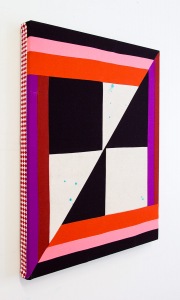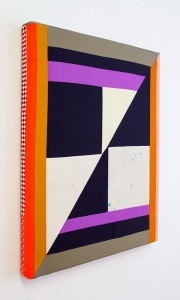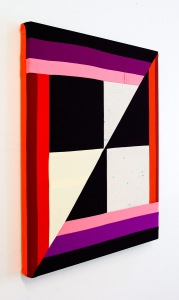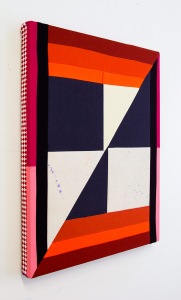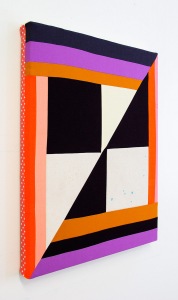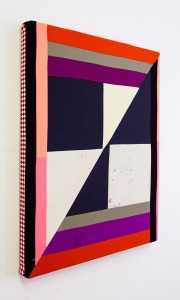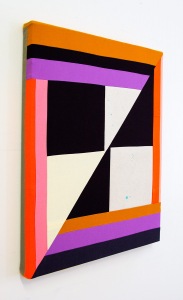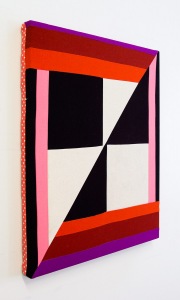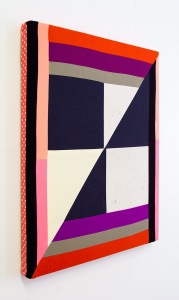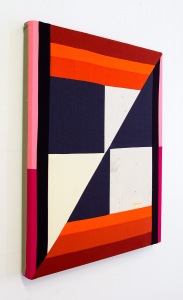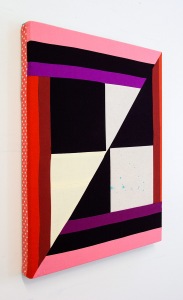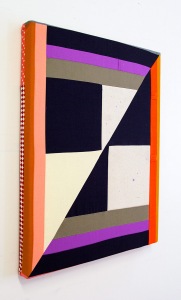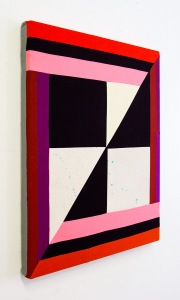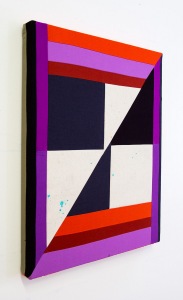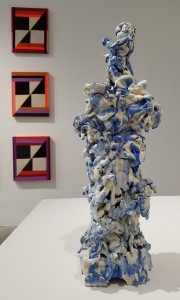 Press Release
Exhibition Dates: April 6 – May 18, 2019
Zina Al-Shukri – Paolo Arao – Anthony Sonnenberg
Reception: Saturday, April 6, 2019 from 4 – 6 pm
PATRICIA SWEETOW GALLERY is pleased to announce our upcoming exhibition with artists Zina Al-Shukri, Paolo Arao and Anthony Sonnenberg. This exhibition explores the multiplicity of identities through a personal lens in a time where who we are is both a badge, and a burden. The exhibition opens Saturday, April 6, with a reception from 4 to 6pm, and closes May 18.
Paolo Arao is stitching up geometric abstraction, with the restraint, self-imposed rules, synthesized flat shapes and compositional grid of the modernist canon.  But Arao's hard-edged abstractions come with a twist – textiles are in, straight lines are out; he shifts the Modernist paradigm to explore and depict "Queer" and "Other."
In this exhibition are Everyone and Of Color, two geometric grids of 9 and 15 sewn textile paintings. With a deft play of pattern and color, Arao's compositions become coded visual signifiers of inclusion, diversity and multiplicity. Asking us to question cultural and heteronormal bias, Arao's stitched, seamed, folded, and frayed recycled clothing, canvas drop cloths, and hand-dyed textiles strike out, amplifying the rich history of Philippine textiles and African American quilting traditions.
Paolo Arao (b. 1977, Manila, Philippines) is a Brooklyn-based artist. He received his BFA from Virginia Commonwealth University in 1999 and studied at the Skowhegan School of Painting & Sculpture. Arao received an Artist Fellowship in Drawing from The New York Foundation for the Arts. He's been an artist in residence at The Studios at MASS MoCA, North Adams, MA; The Lower East Side Printshop Keyholder Residency, NYC; The Vermont Studio Center; The Wassaic Artist Residency; The Millay Colony for the Arts; BRICworkspace Residency; The NARS Foundation Residency and the Fire Island Artist Residency.
The multi-media works of Anthony Sonnenberg mirror interior dualities: opulence/decay, sensuality/impotence, strength/vulnerability, beauty/decline. From fiber to ceramic to performance, the works revel in an animated excess, a mask of idealized personification, but cracked, punctured with wounds, soft vulnerable parts that reveal the conflict of what is projected, and what is protected.
Sonnenberg's sculptures are a slow but steady burn, fabricated with marks of careful making. The fiber sculptures are hand-beaded, sewn and quilted using and adapting time-honored artisanal methods. The ceramics are cast and hand built, incorporating kitsch and reverence with equal weight, layering and firing multiple times. The crowned helmet is cut, scored and burnished by hand, elevated in an elegiac tome. In all, the works reveal a remarkable gravitas, an emotional broadside, an understanding of how we negotiate our presence through history that is simultaneously epic and intimate.
Anthony Sonnenberg (b. 1986, Texas) teaches in Fayetteville, AR where he is a Visiting Assistant Professor of Ceramics at the University of Arkansas. He received his MFA at the University of Washington at Seattle in 2012, and his BA from the University of Texas at Austin in 2009.  His work covers a wide range of media including ceramics, metalworking, performance and installation. Sonnenberg is included in the upcoming exhibition Stonewall 50 at the Contemporary Arts Museum Houston, opening April 27, 2019. Other museum exhibitions include the Craft and Folk Art Museum, Los Angeles and the Art Museum of Southeast Texas in Beaumont, TX. Residencies include the Archie Bray Foundation for the Ceramic Arts, Houston Center for Contemporary Craft, Pilchuck Glass School, Yaddo Artist Residency, Ox-Bow School of Art, and Lawndale Artist Studio Program.
The expressive portraits of Zina Al-Shukri represent the collaborative conversation between artist and subject. An emerging artist, Zina counts Alice Neel as an influence in her idiosyncratic, pastel, charcoal and ink portraits. Composed while her subjects sit and talk, Zina creates a safe place where people relax and reflect on other aspects of their lives, most notably intimacy, their relationships with others and their place within the cultural milieu of today.
Zina Al-Shukri (b. 1978, Baghdad, Iraq) moved with her parents to the United States when she was 5 years of age. Al-Shukri received her BA from the University of Arkansas at Little Rock, and attended the California College of the Arts, receiving her MFA in 2009. Her work was exhibited at Jack Hanley Gallery in San Francisco and the UC Berkeley Art Museum and Pacific Film Archive.
Anthony Sonnenberg CV
Paolo Arao CV
Artist Page