Work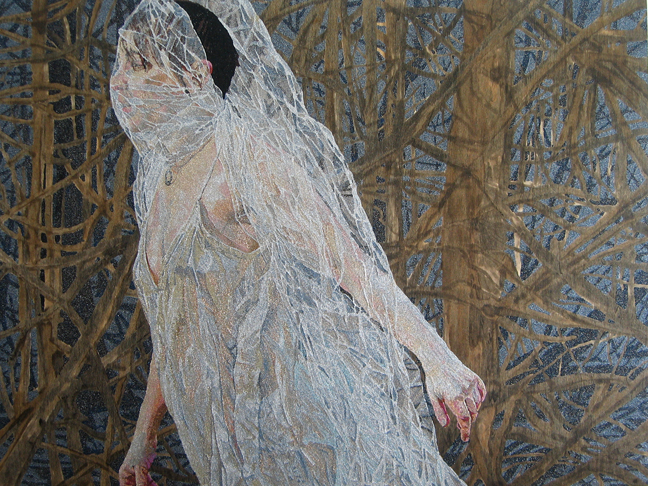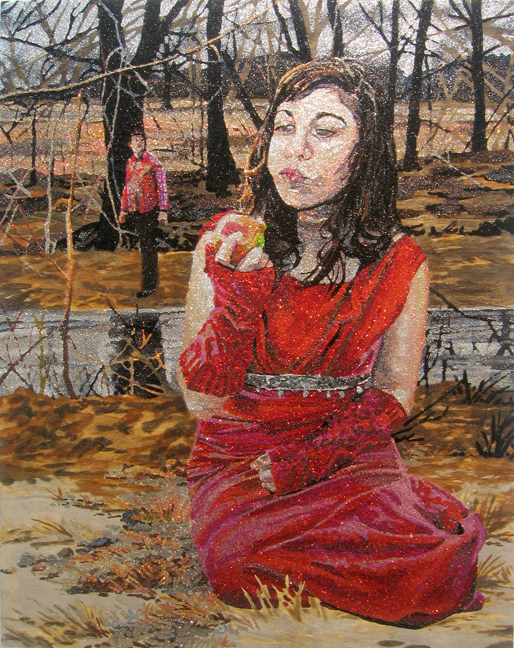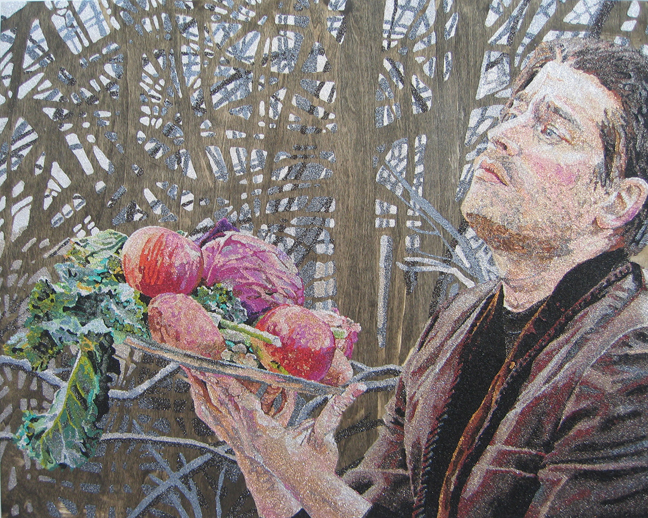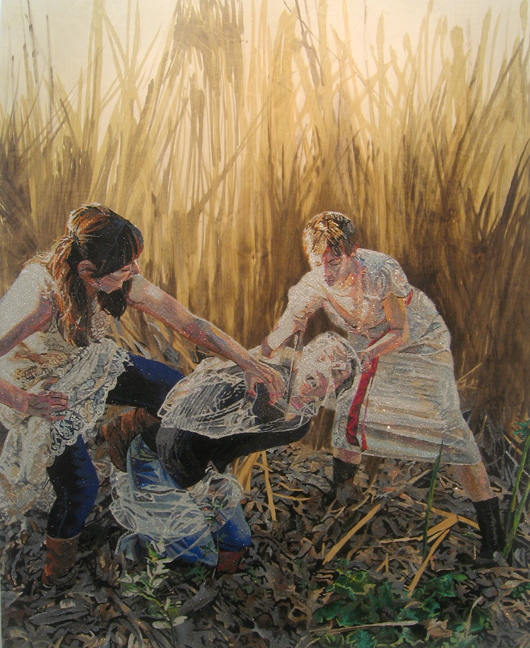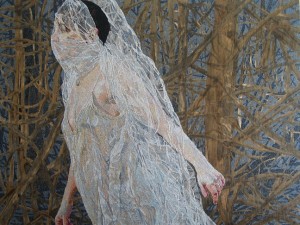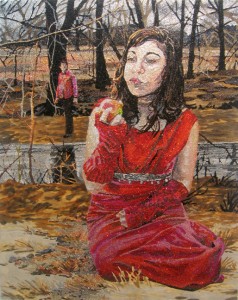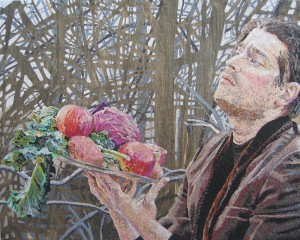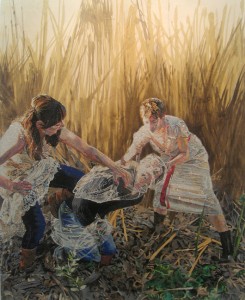 Press Release
PATRICIA SWEETOW GALLERY is pleased to introduce Bay Area artist Jamie Vasta in her first one-person exhibition, Mustn't. In our Project Room, we are presenting Songs for Psychos, a 2- channel video installation from New York artists Melissa Dubbin + Aaron S. Davidson. PSG will also introduce Three Small Bronze Sculptures from the Estate of Dennis Leon. Exhibition dates are November 1 through December 15, 2007. Reception for the artists is Thursday, November 1; 5:00 – 8:00 p.m. Please join us for a conversation and walk-through with Jamie Vasta and Curator/Writer Glen Helfand on Saturday, November 10th, at 2:00 p.m.
The shimmer of glitter permeates the fabelesque story of Jamie Vasta's first one-person exhibition, MUSTN'T. Vasta, who received her MFA from California College of the Arts in 2006, resolutely stuck to her medium of choice, glitter – a medium most remember as their childhood choice of craft material. Glitter has an elemental resonance that carries unexpected emotional charge; however, Vasta elevates the bombastic bits of eye candy to a refined, painterly respect. In Mustn't, she transforms the tawdry superficial seduction of glitter to a sanguine drama of heinous proportion.
"The starting point for the series was Angela Carter's feminist reworking of fairy tales – I wanted to capture the sense of magical realism and the gothic in her storytelling. I worked in collaboration with performers Alisia Waller, Steve Bailey, and Erika Salazar to create the scenarios." Vasta sees the women who inhabit the world of Mustn't as "magical, delicate, pretty," where usually such depictions result in the female as victim. However, in Vasta's plan the male becomes caught in a seductive trap: "… the women are more than human, with predatory power and strength. The huntsman who watches them and becomes their prey is entranced by beauty, underestimates it, and is caught off-guard by unexpected power." Vasta masterfully uses lush landscape to convert longings into dangerous forbidden purpose. She procures fantasy in captivating works of glitter with stain on wood panel, adding subtle modulation of color and material that result in unexpected detail.
Throughout both her BFA and MFA, Vasta polished her skills using glitter to define, and reveal. Unlike Día de los Muertos, where glitter is used to transcend worldliness, Vasta is firmly planted on terra firma. Vasta's work has been written about in Artforum's "Critic's Picks"; The Boston Globe, New York Times, SF Weekly, and The Bay Guardian.
Artist Page