Work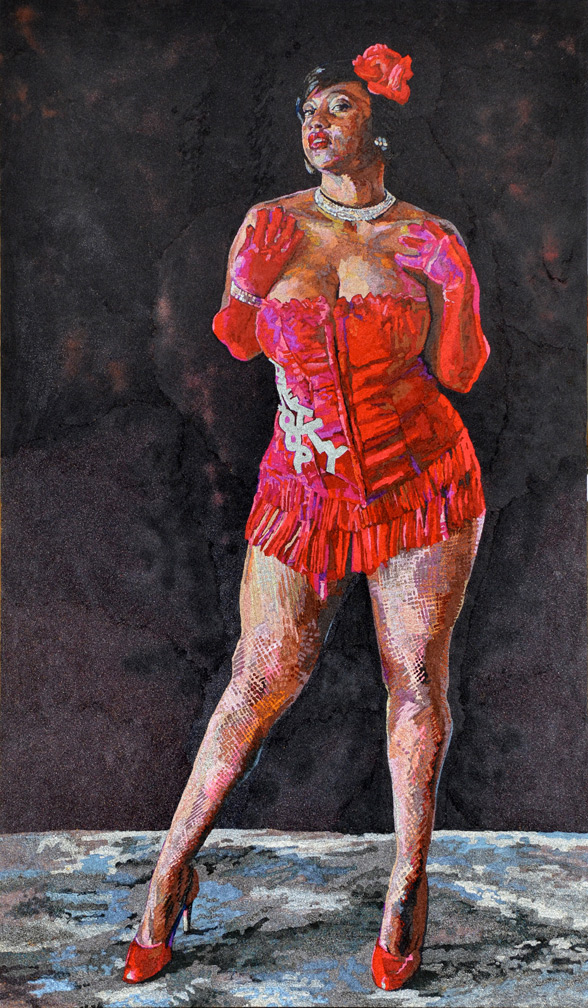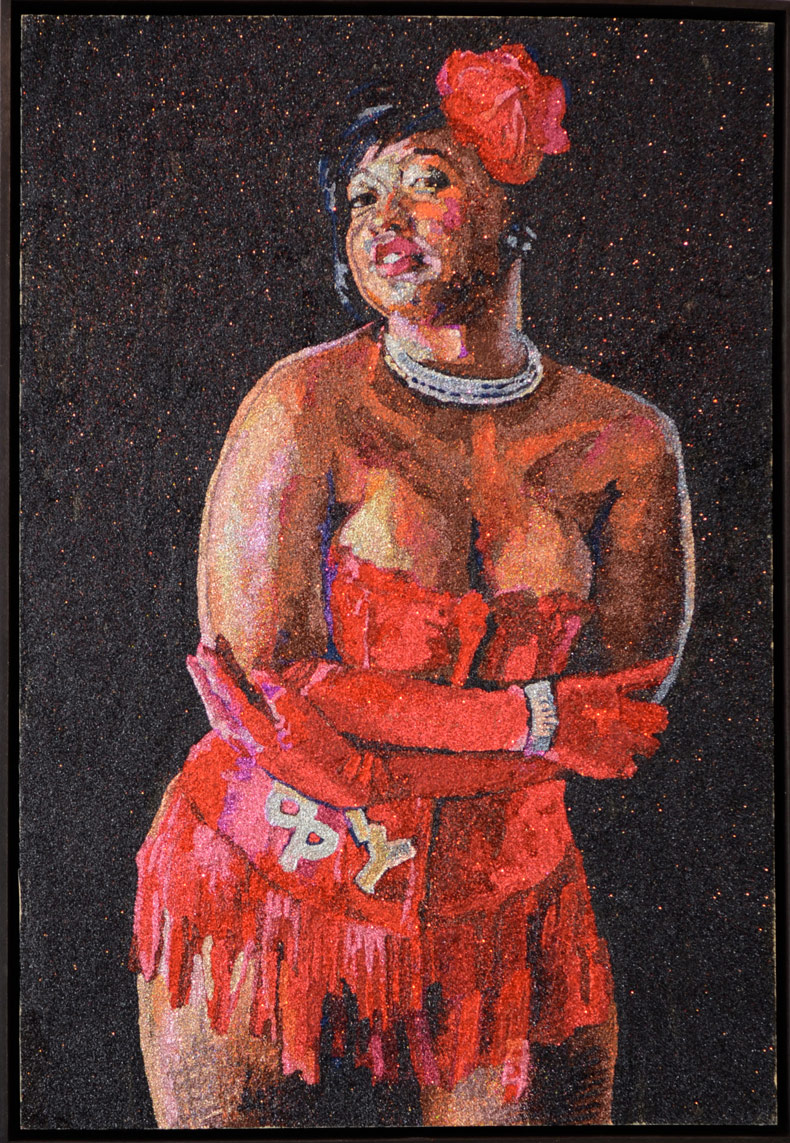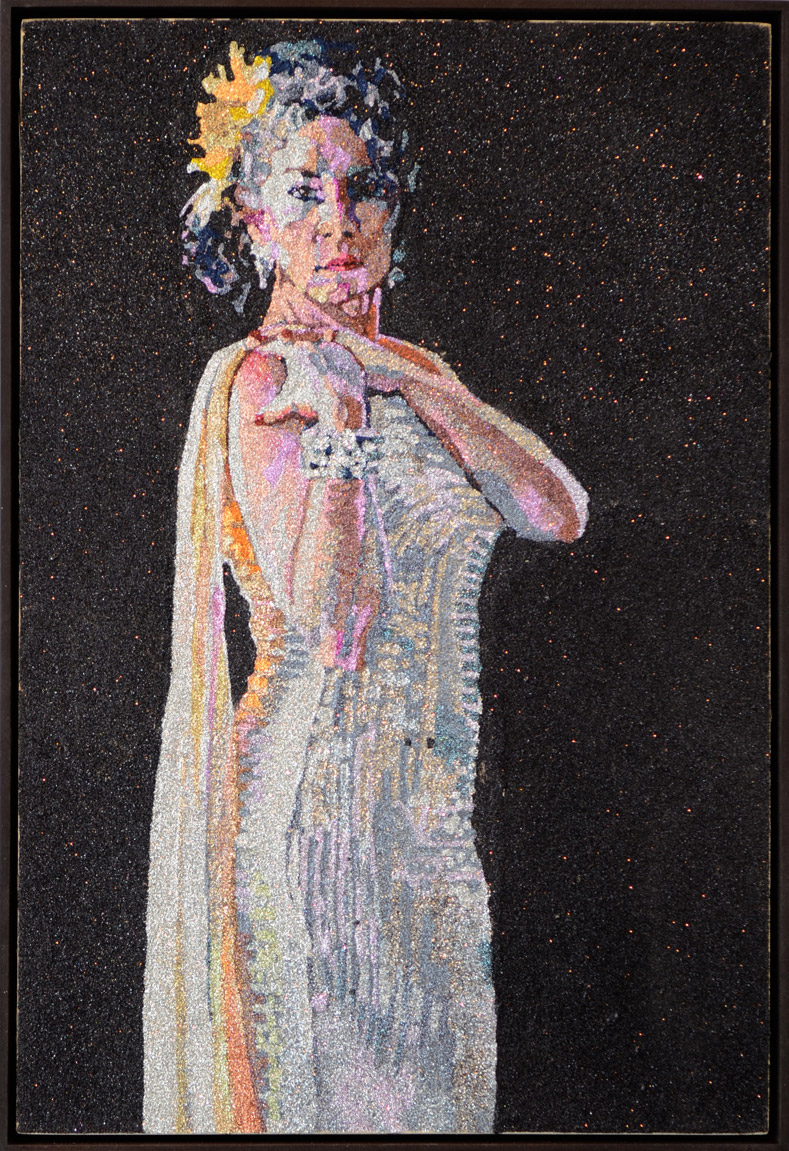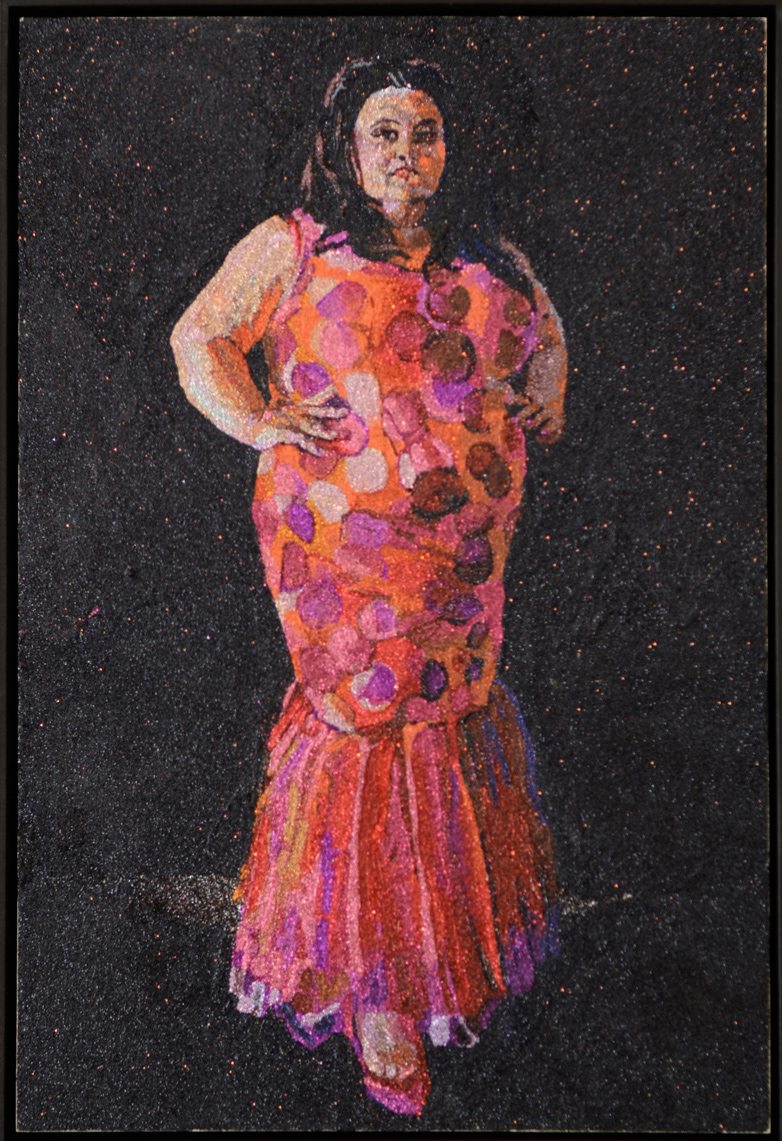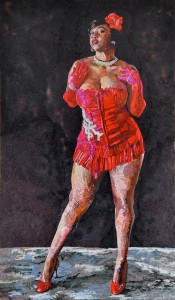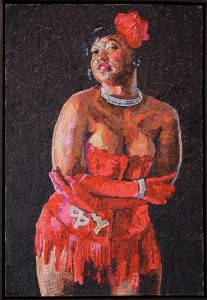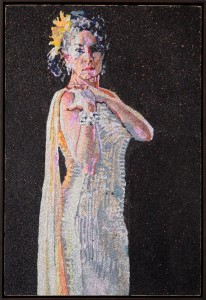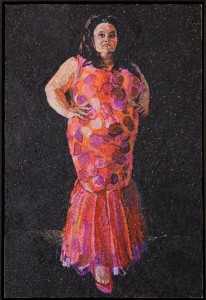 Press Release
PATRICIA SWEETOW GALLERY is pleased to welcome Bay Area artist Jamie Vasta in her fourth exhibition, Femme. On view will be small format glitter on wood paintings. Exhibition dates are November 7 through December 21, 2013. The artist reception is November 7, 5:30 – 7:30 p.m.
Jamie Vasta presents Femme, portraits of performers from the burlesque and drag communities. Drawing her inspiration from 17th century royal portraiture and 19th century society portraits, Vasta staged costumed performers who came to her studio in various stately poses of glamour and power. From these sittings came 19 portraits celebrating performing traditions viewed as affectedly feminine parody. Commenting on this current body of work Vasta elaborates, "Both burlesque and drag share an ancestor in vaudeville, and both worlds are based on a camped-up, exaggerated vision of femininity. I have joked for years that I think of my works in glitter as "oil paintings in drag". Much of my past work with portraiture has been in pursuit of creating figures who I think can embody the visual impact of glitter. I can't think of a more apt personification of glitter than these performers, in all their glitz and hauteur. "
Jamie Vasta has taken the visual arts to new heights with her paintings in glitter. Her insouciant medium is fine-tuned to accentuate narrative. Her first exhibition in 2007, Mustn't began with Angela Carter's feminist reworking of fairy tales, and ended with a magical landscape where women with mystical powers cavort in deadly play. Vasta's second exhibition at the gallery looked at adolescent females posed with their trophy kill proudly displayed. Jamie Vasta then presented her most complex series to date, After Caravaggio, a contemporary reframing of Michelangelo Merisi da Caravaggio's historic paintings. Vasta composed her coterie of friends and colleagues with the props of today, turning gender, dress, and context on end.
Vasta's works in glitter have been reviewed in Art in America, Art Forum, art LTD, Modern Art Obsession, The Boston Globe, New York Times, SF Weekly, and The Bay Guardian. She received her MFA from California College of the Arts in 2006. Vasta is included in both public and private collections, with a recent acquisition from the Berkeley Art Museum, Berkeley.
Artist Page