Work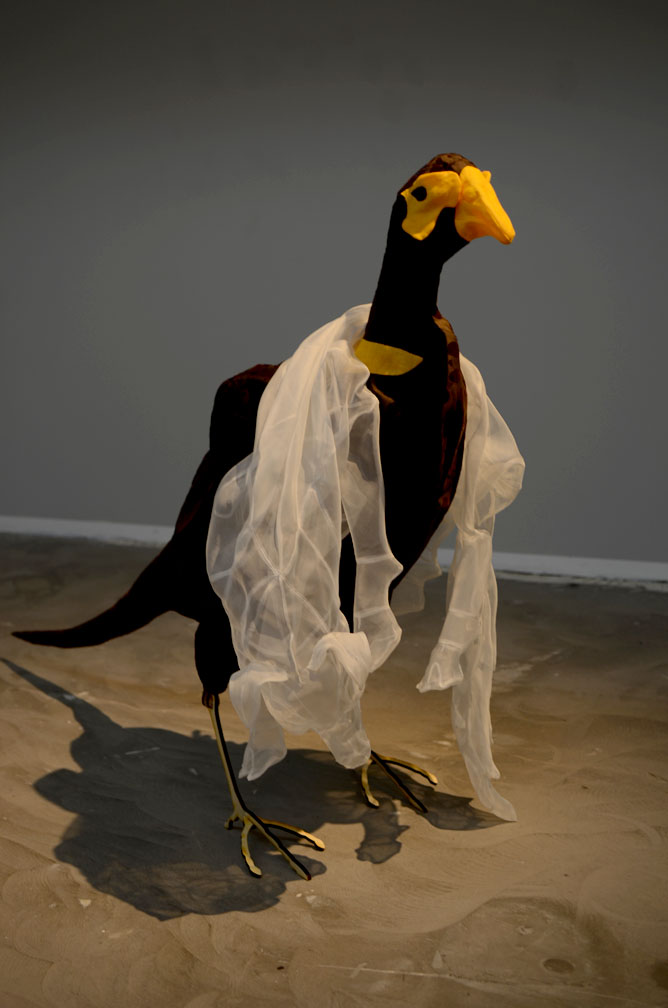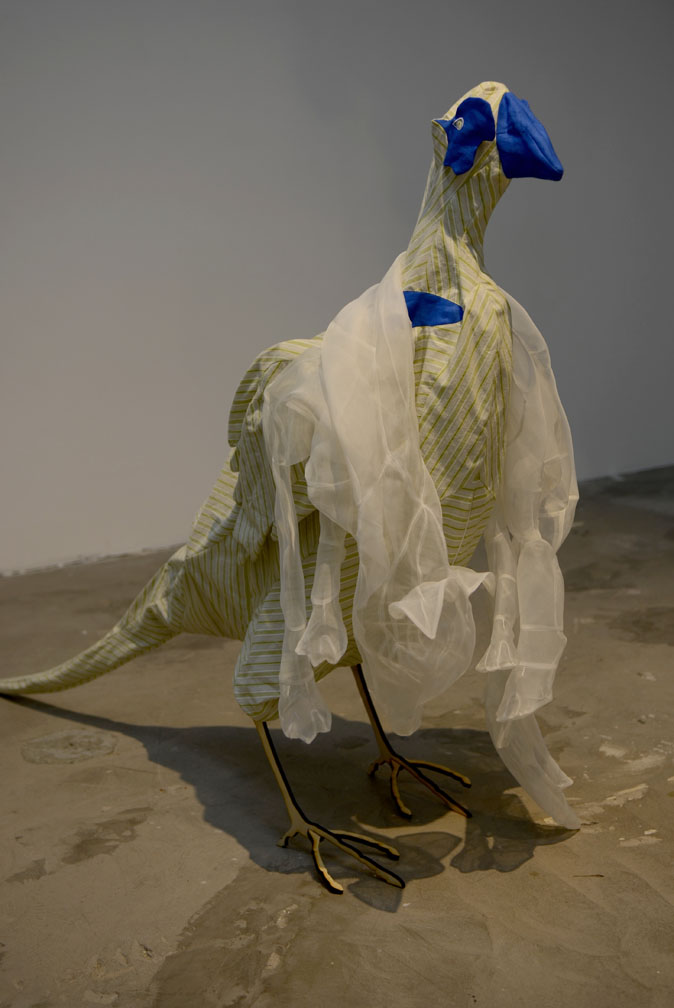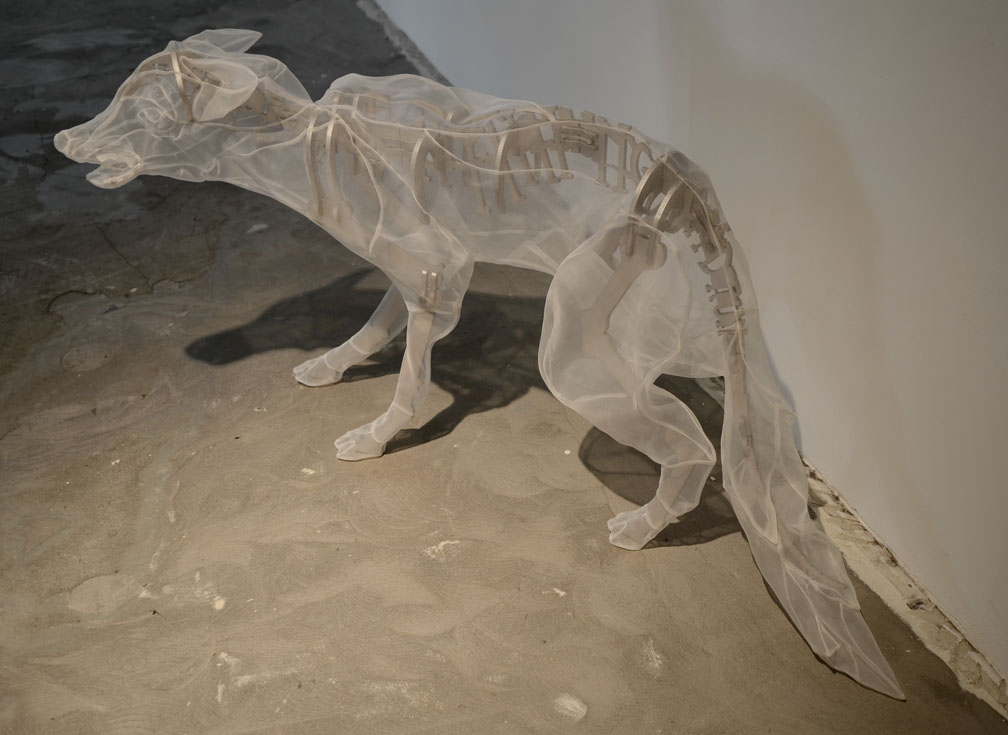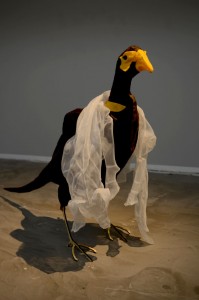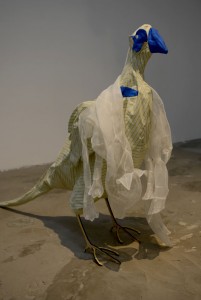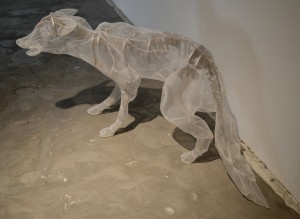 Press Release
PATRICIA SWEETOW GALLERY is pleased to present Bay Area artist David Huffman, Everything Went
Dark Until I Saw Angels, paintings and drawings; and Sarah Wagner from Detroit, Yard Zone an installation
crafted from textiles and armature. Exhibition dates are September 13 – October 15th. The Reception is
Saturday, September 13th, from 3:00 – 5:30 pm.
Sarah Wagner, from Banglatown, Detroit, finds inspiration in her constantly changing surroundings. Detroit
is home to a dynamic fusion of naturally occurring flora, domestic garden remnants amidst re-greening
spaces, increasing pheasant and fox populations and rampant unsupervised dumping.
Drawing from the glamorous illusions of 1940s starlet fashion, she also explores the cost of white privilege.
Found fabrics, silk and laser-cut wooden armatures simulate the city's populations to explore the effects of
white flight and the complex interactions among the people who continue to reside in Detroit. Wagner's
fauna interpret the dynamic forces that stitch together this city of the future both past and present.
Sarah Wagner is a sculptor and installation artist whose work renders the frailties and strengths wrought by
the dynamism of biological development within an increasingly unnatural world. Her investigations and
renderings of the 'endocrine disruption theory', radiation and her love of ecology has inspired her to explore
exhibition venues as unnatural environments within which to create models for parallel worlds.
Shortly after receiving her MFA in 2005 from California College of the Arts, Sarah Wagner became an
instructor at the School of the Art Institute of Chicago. Exhibitions include Projekt 0047 (Berlin), Homie
(Berlin), Museum of Craft and Folk Art , San Francisco, Yerba Buena Center for the Arts, San Francisco ,
Southern Exposure, New Langton Arts (San Francisco). School of the Art Institute of Chicago, Oakland
University Art Gallery, Michigan, and George Ayers Cress Gallery, University of Tennessee at Chattanooga.
Artist Page