Work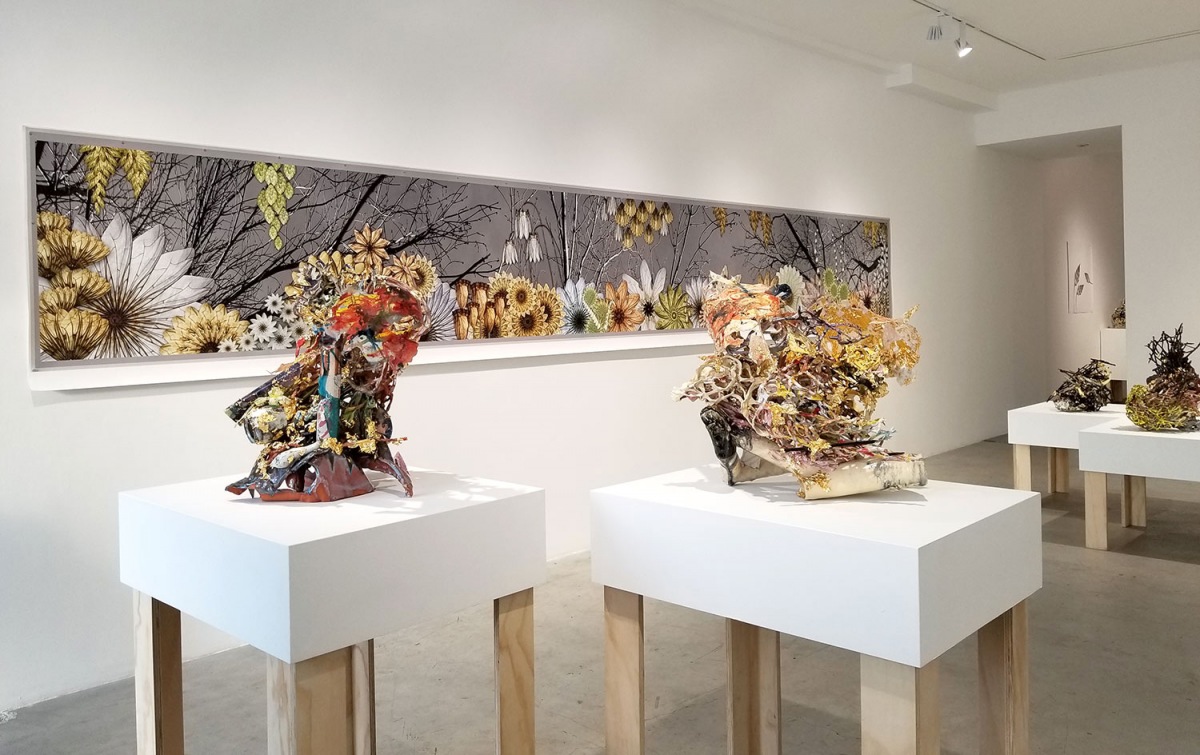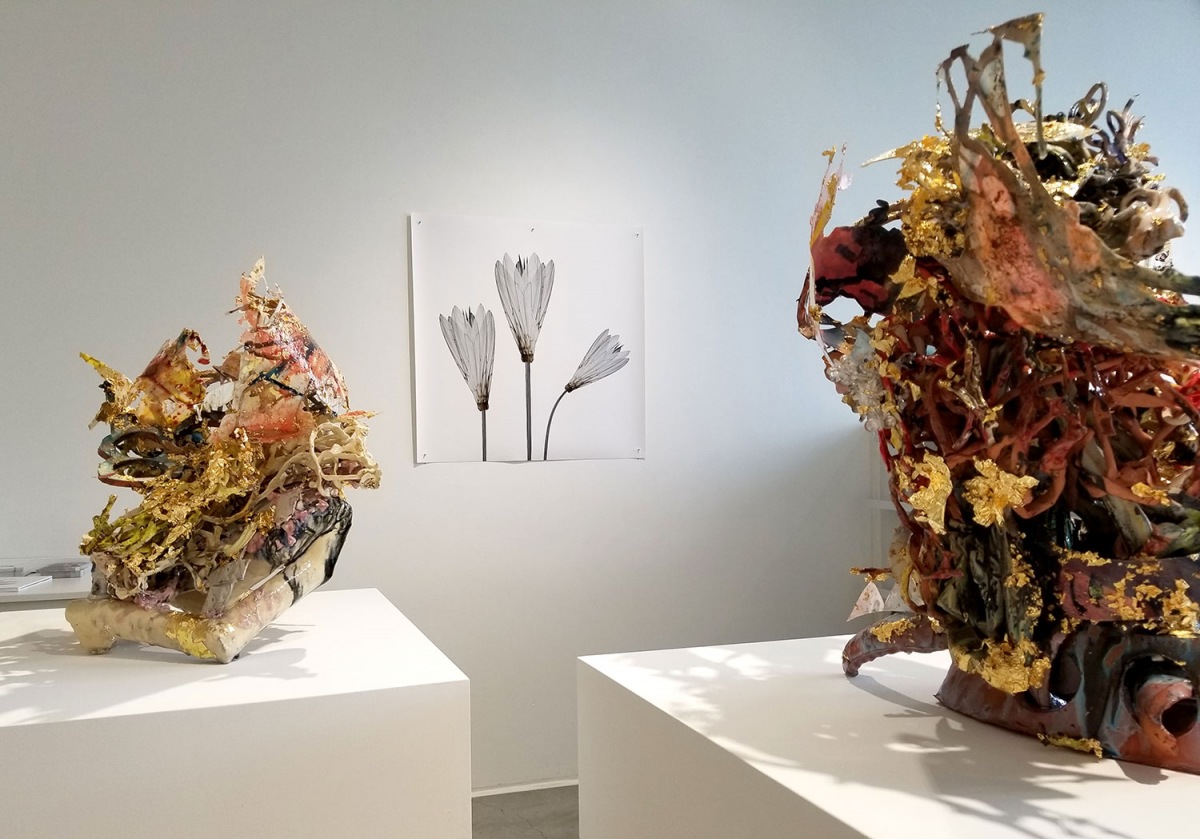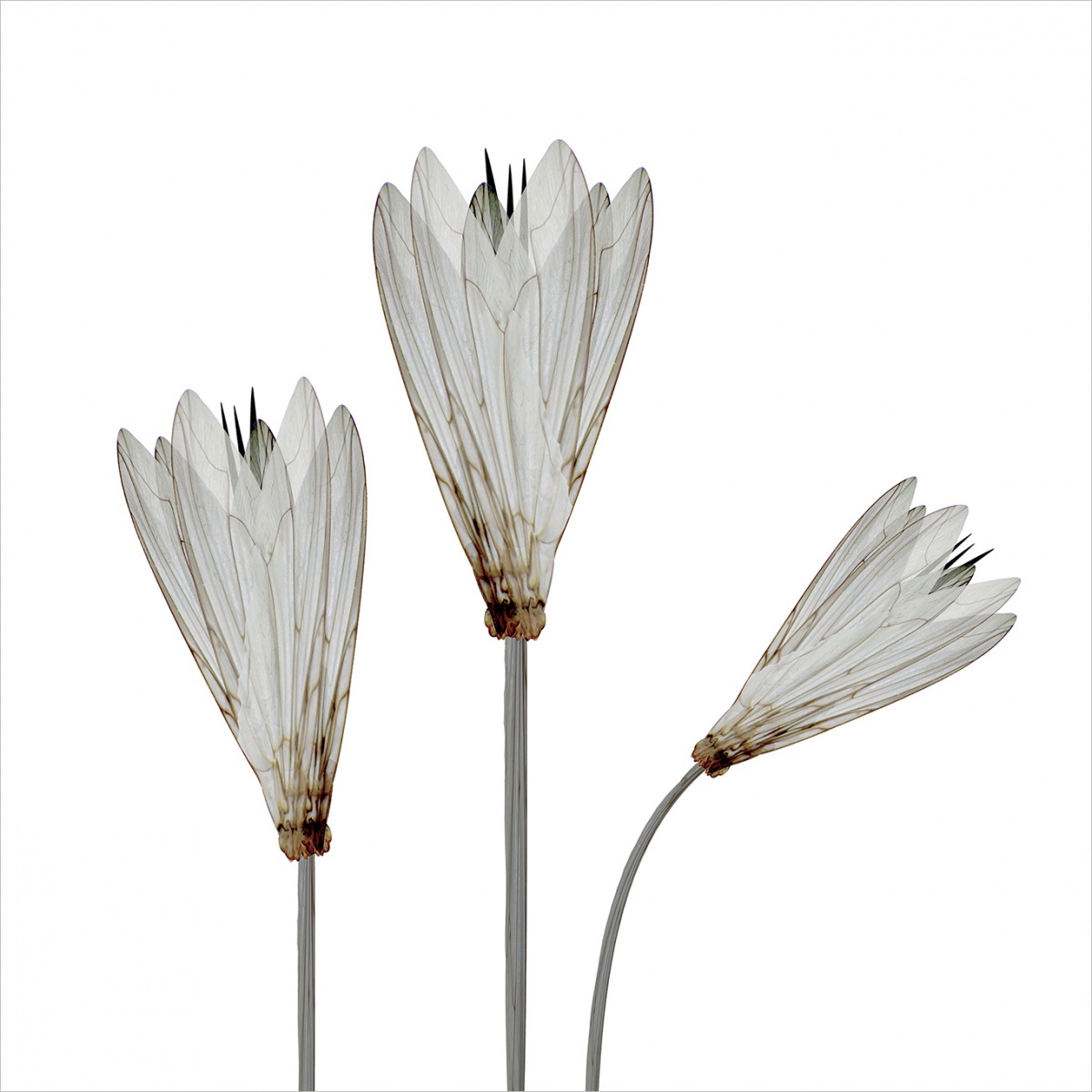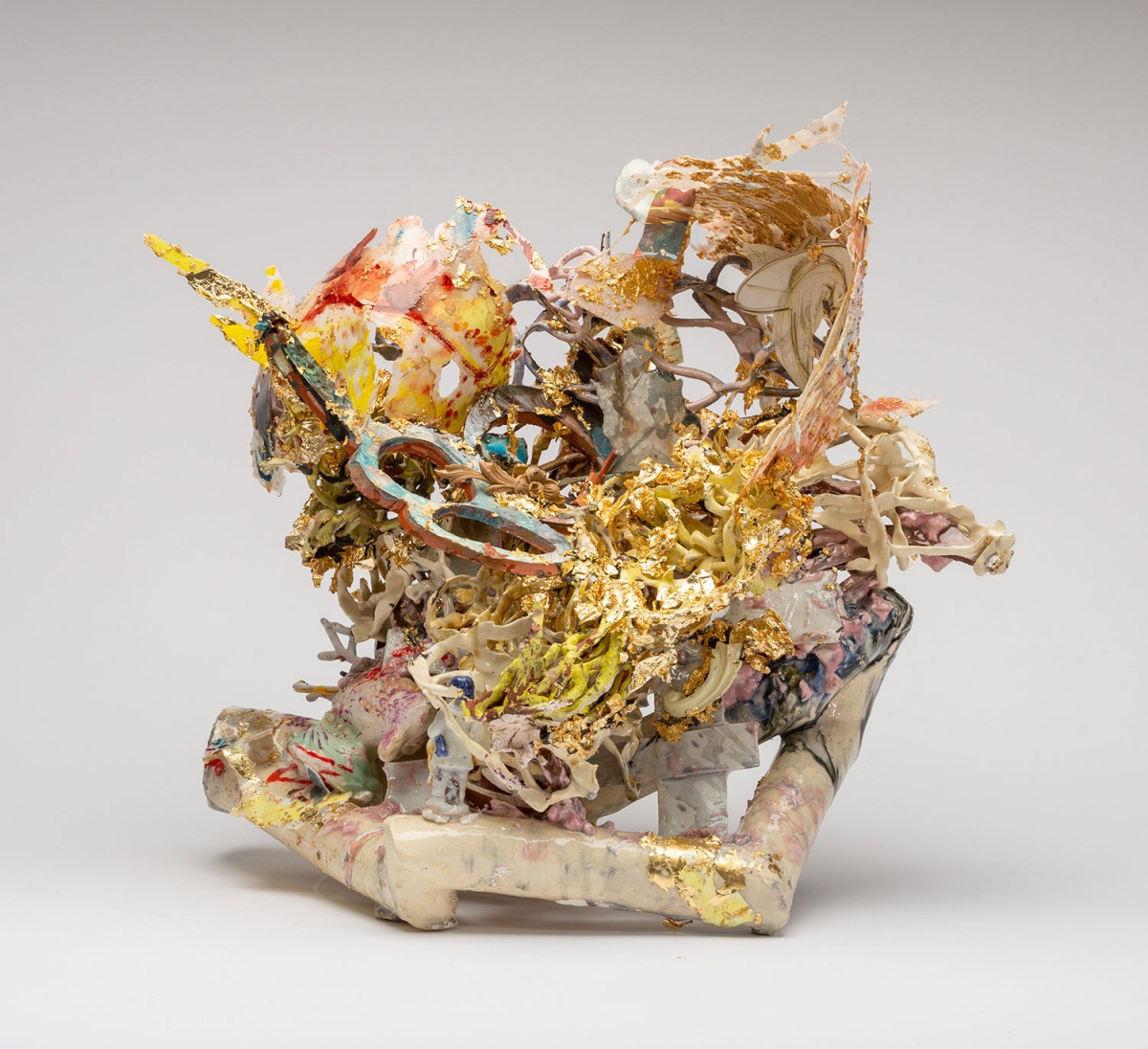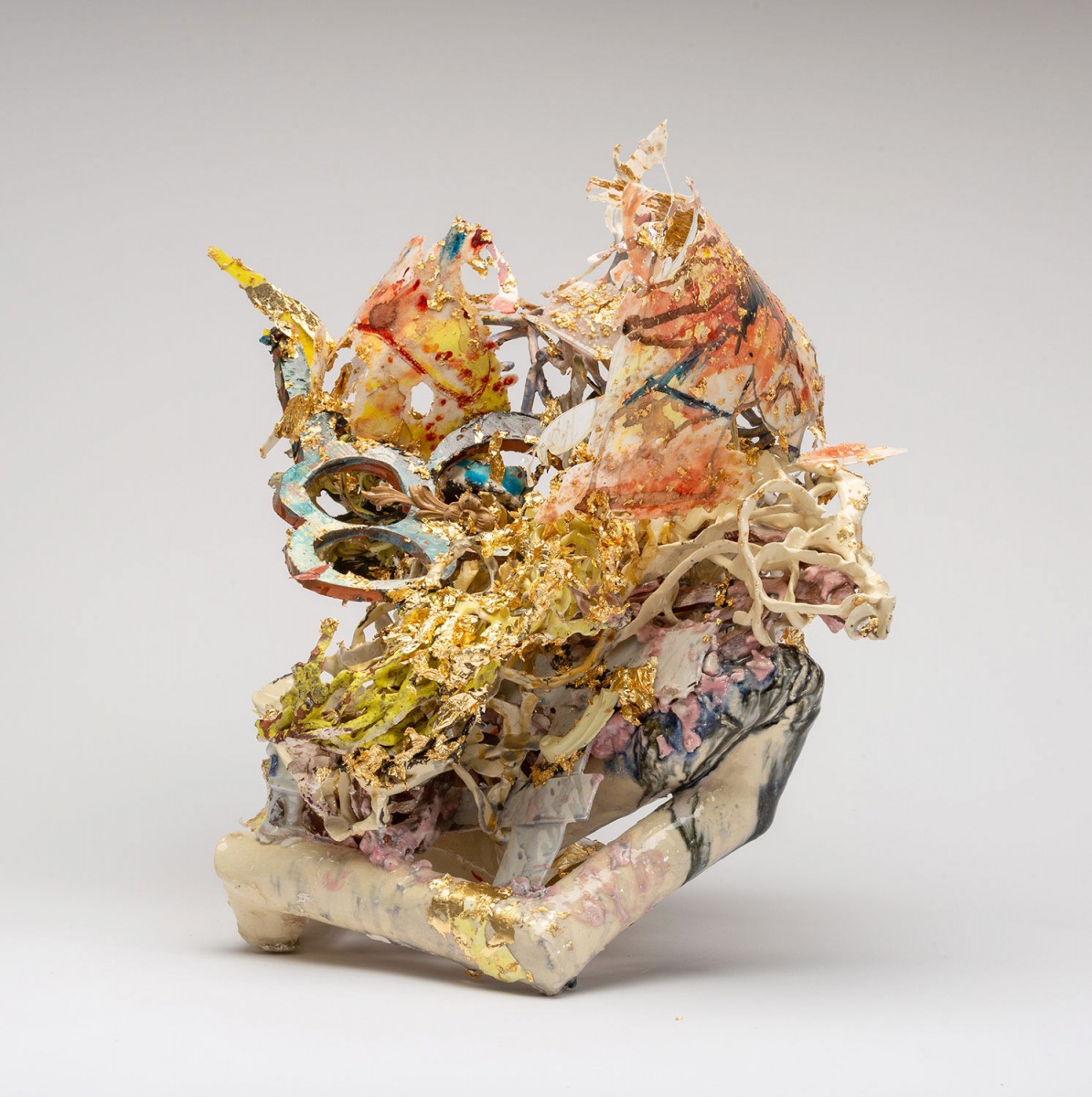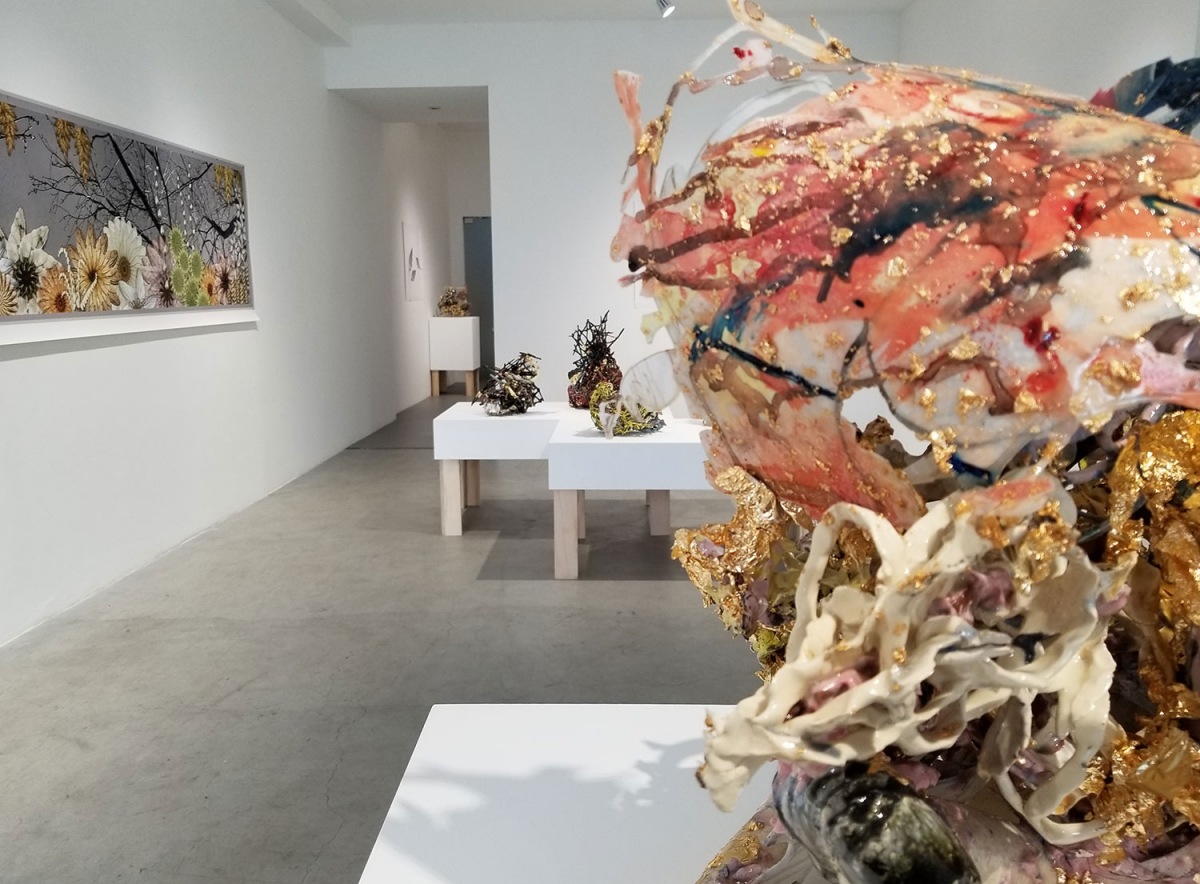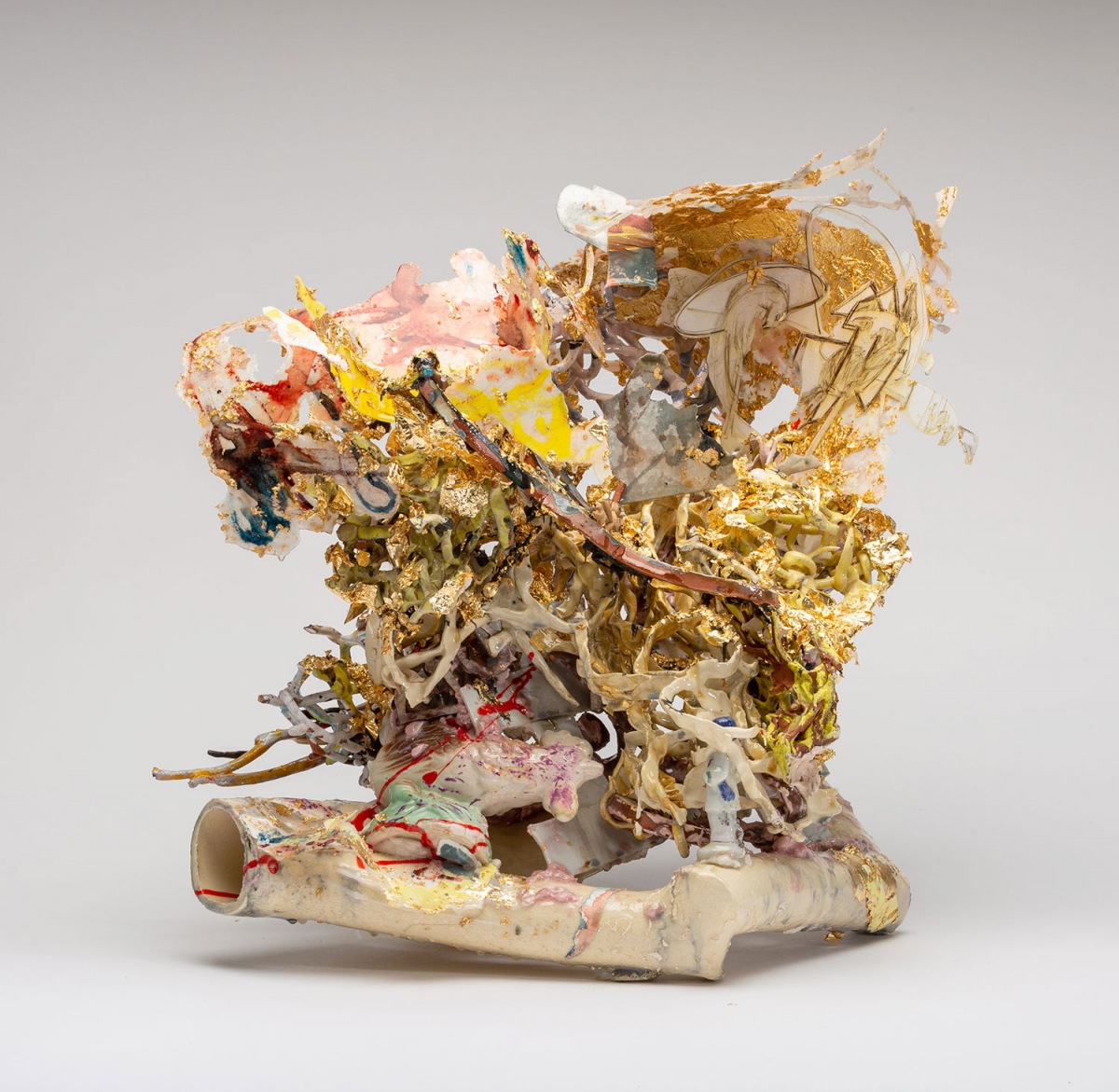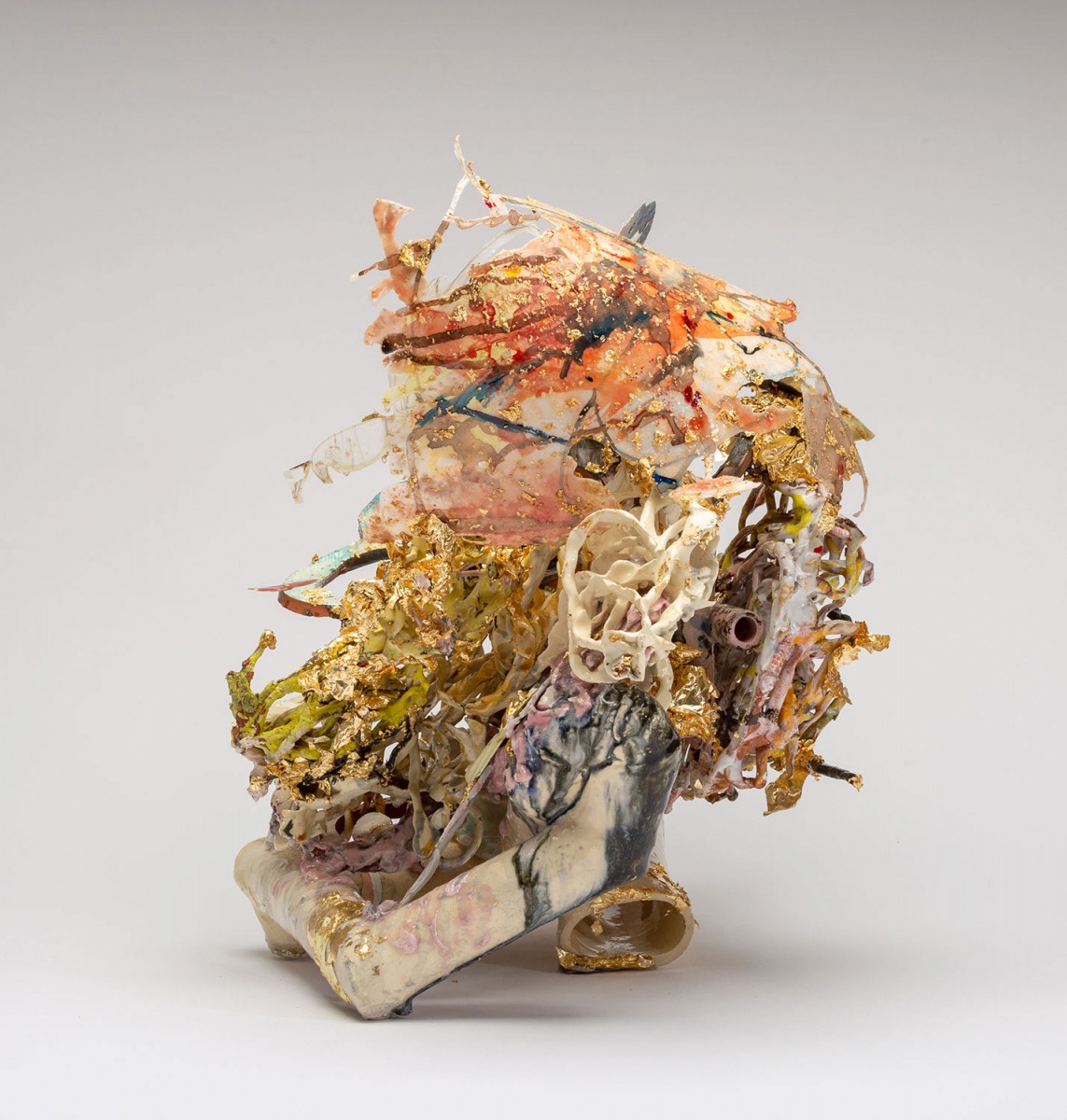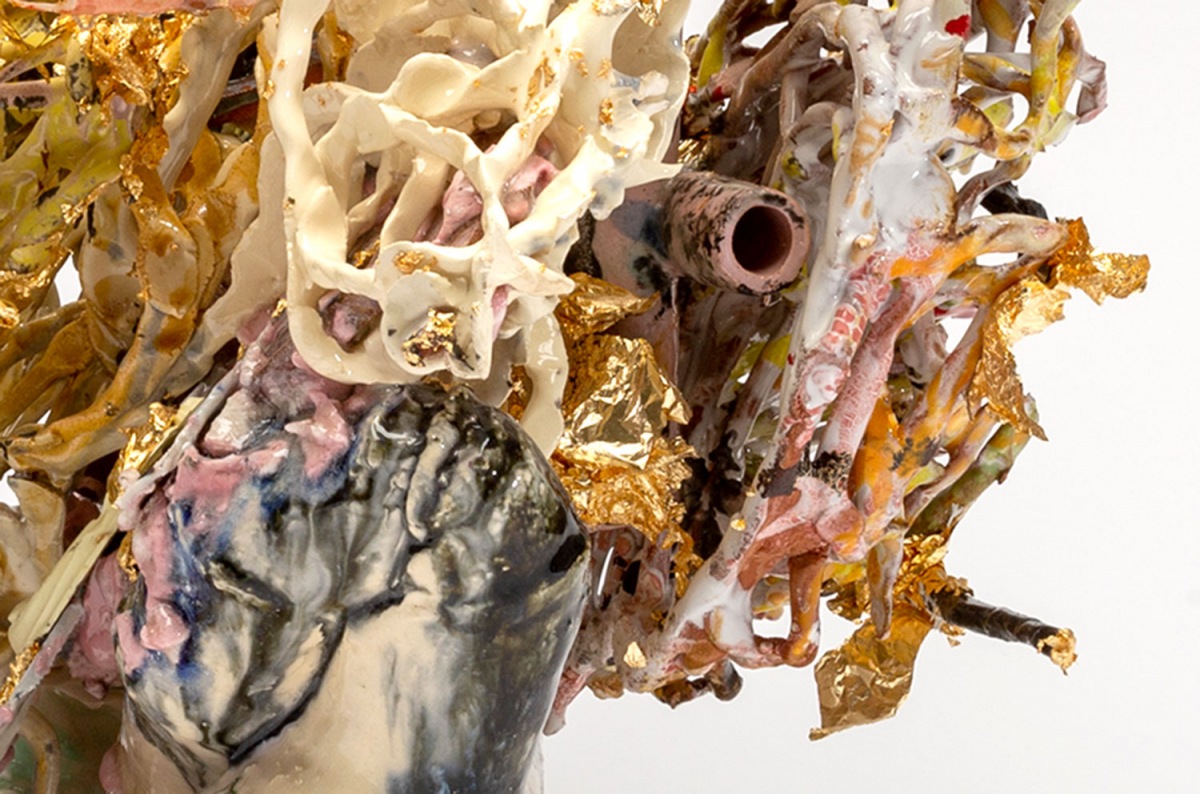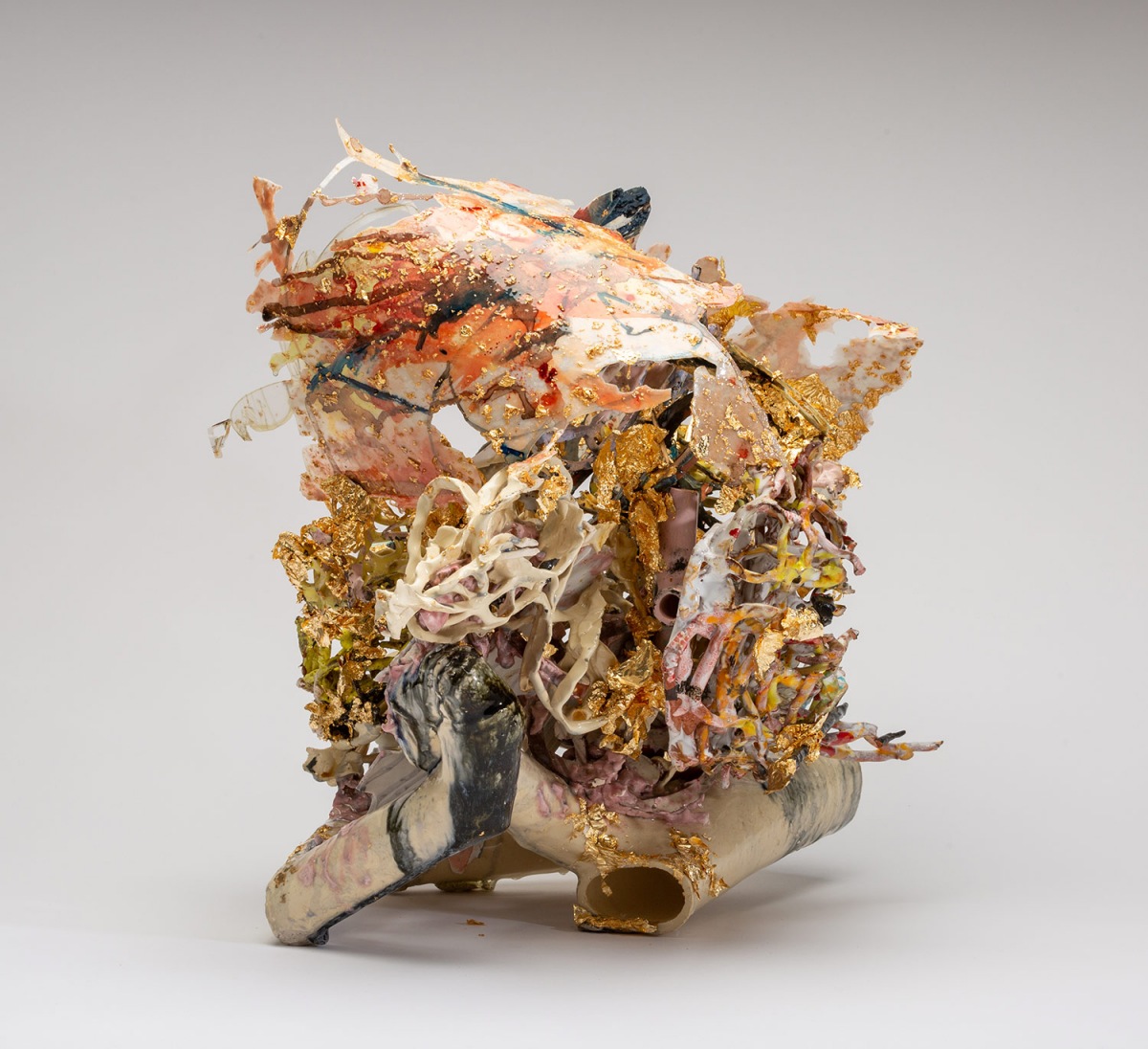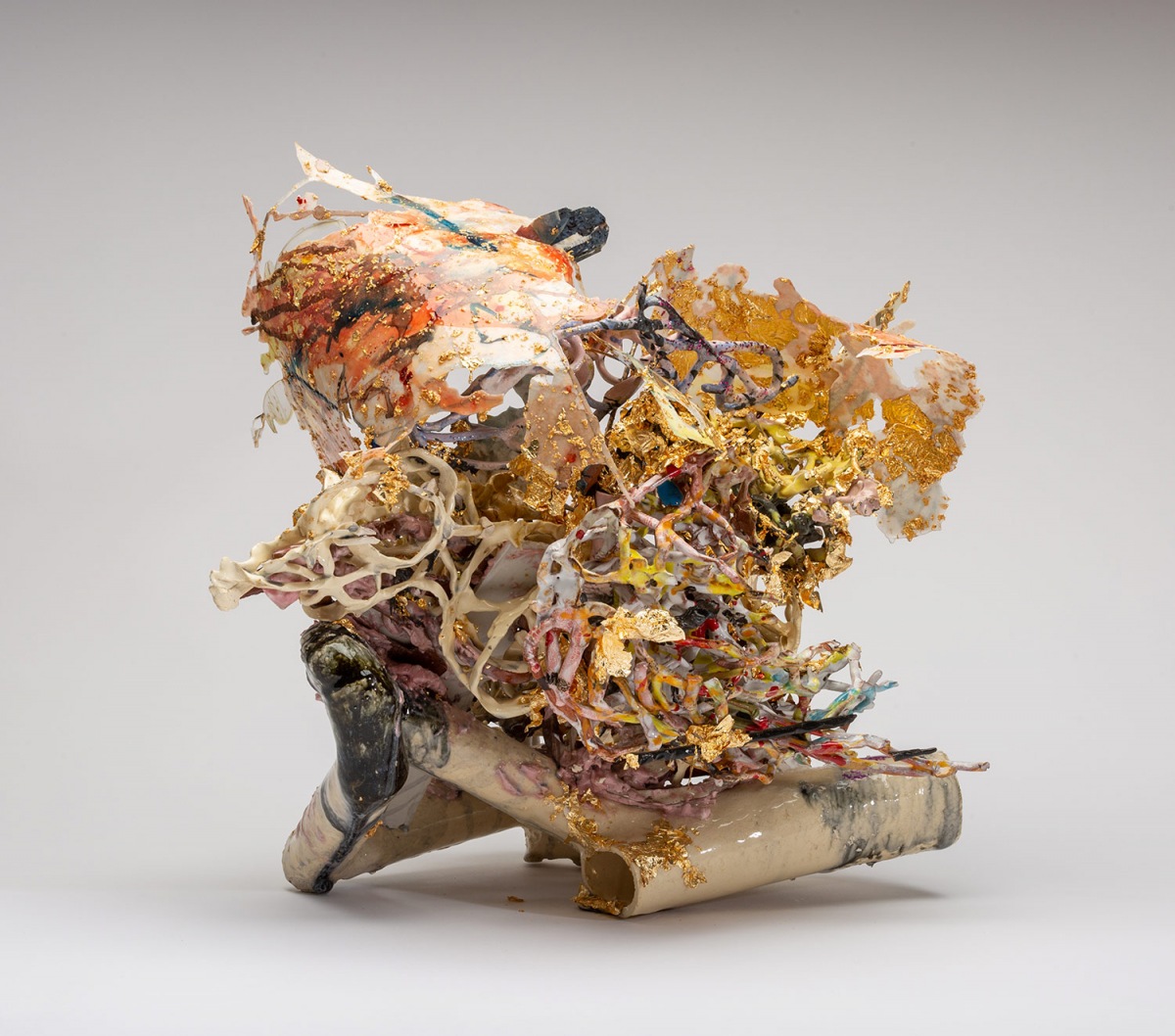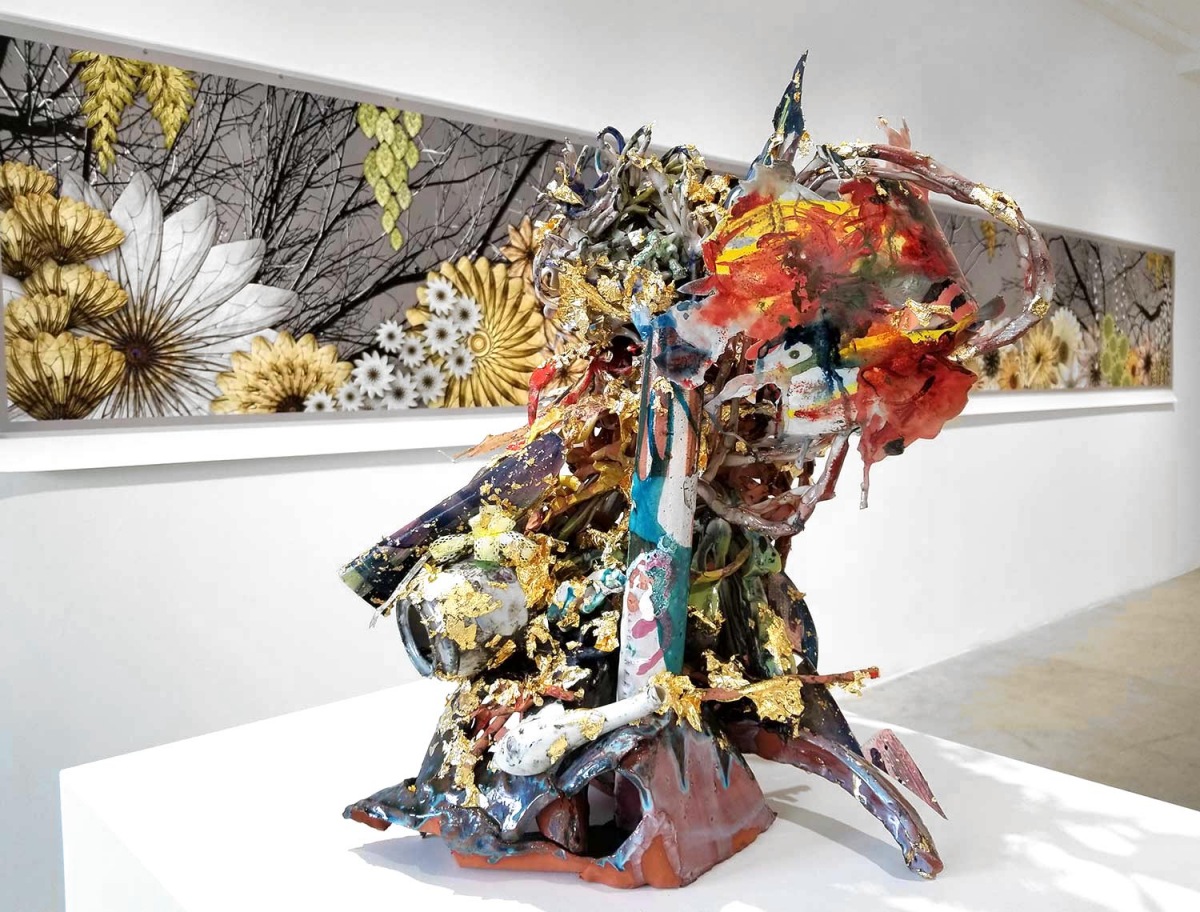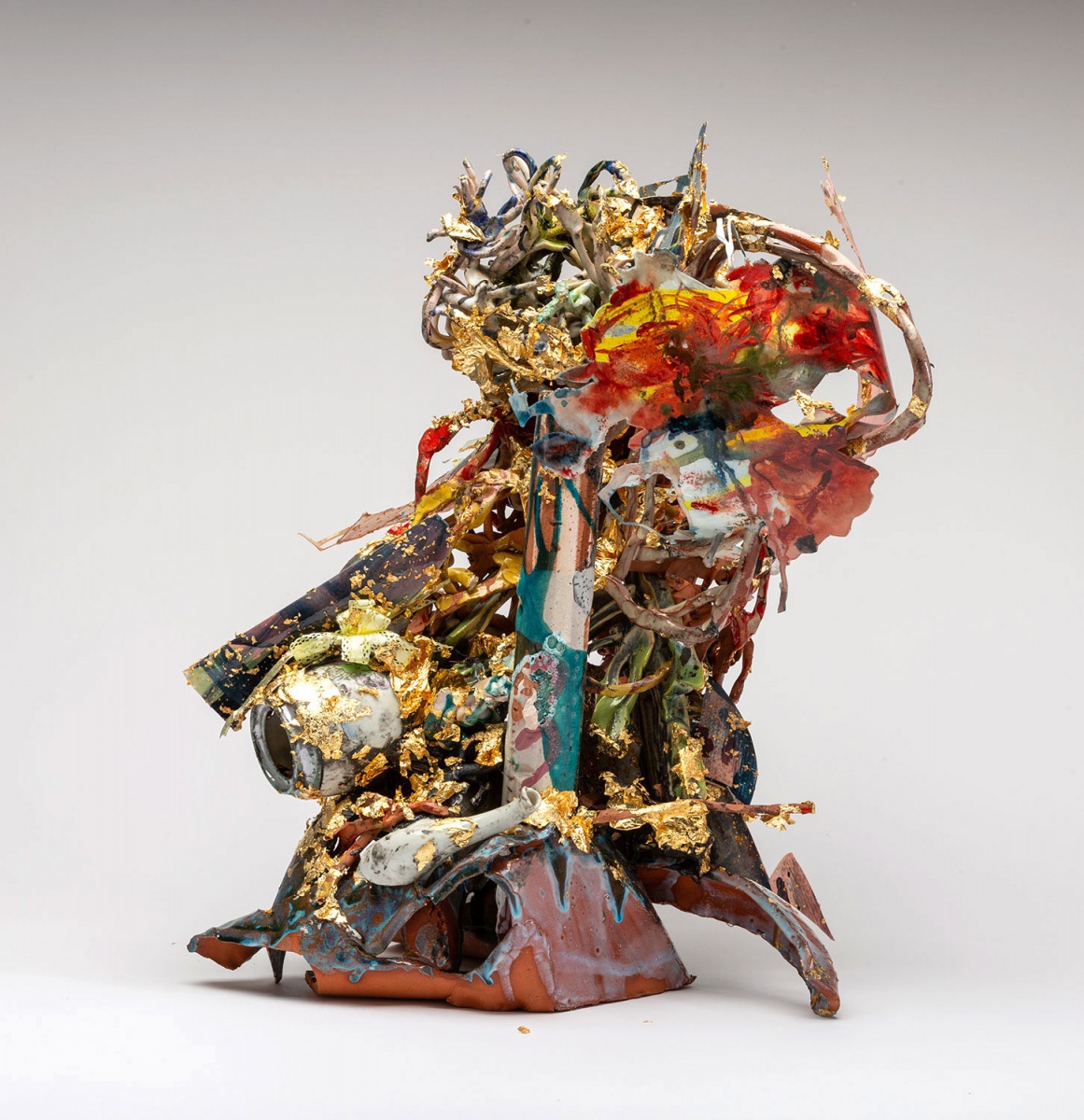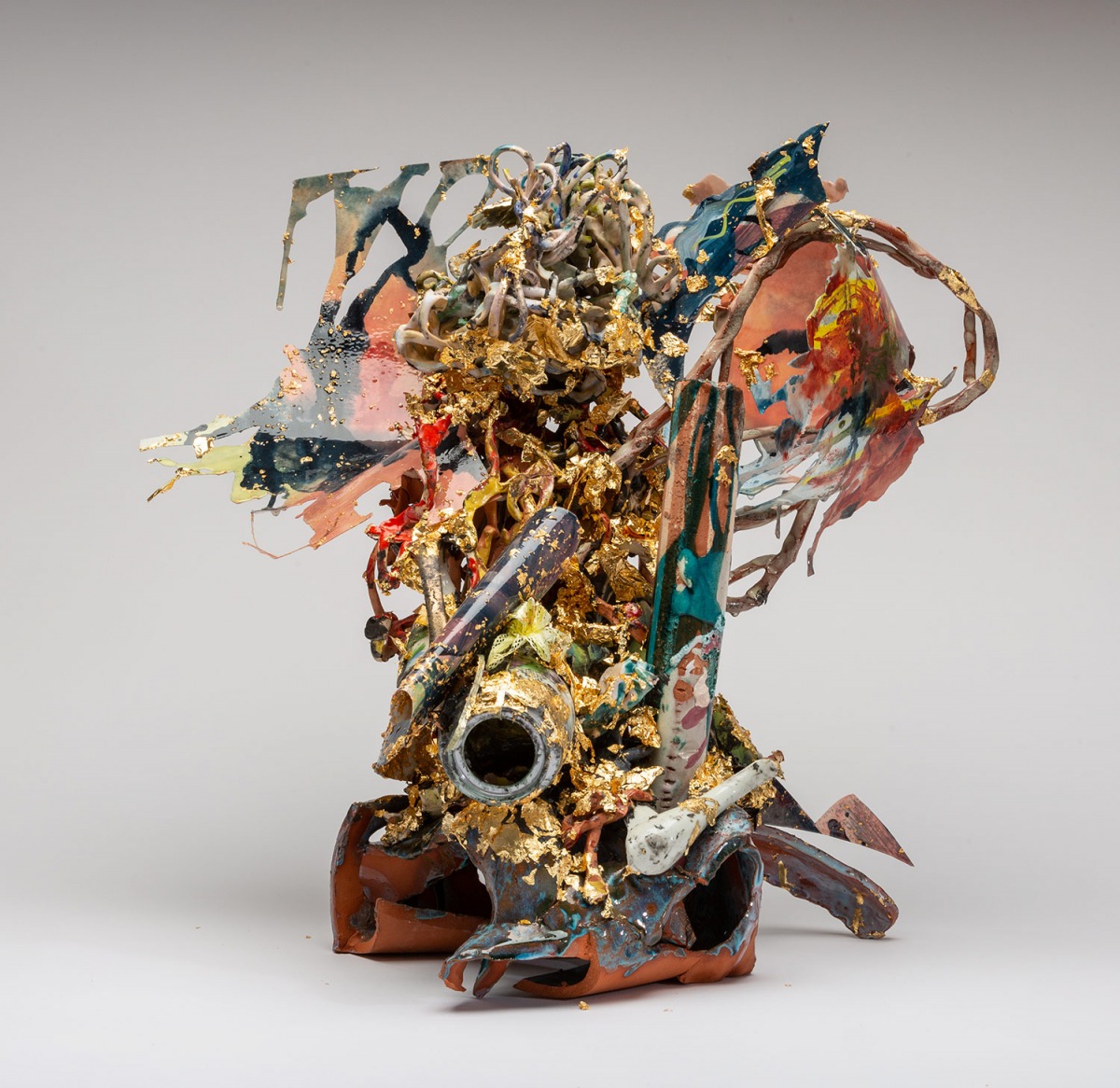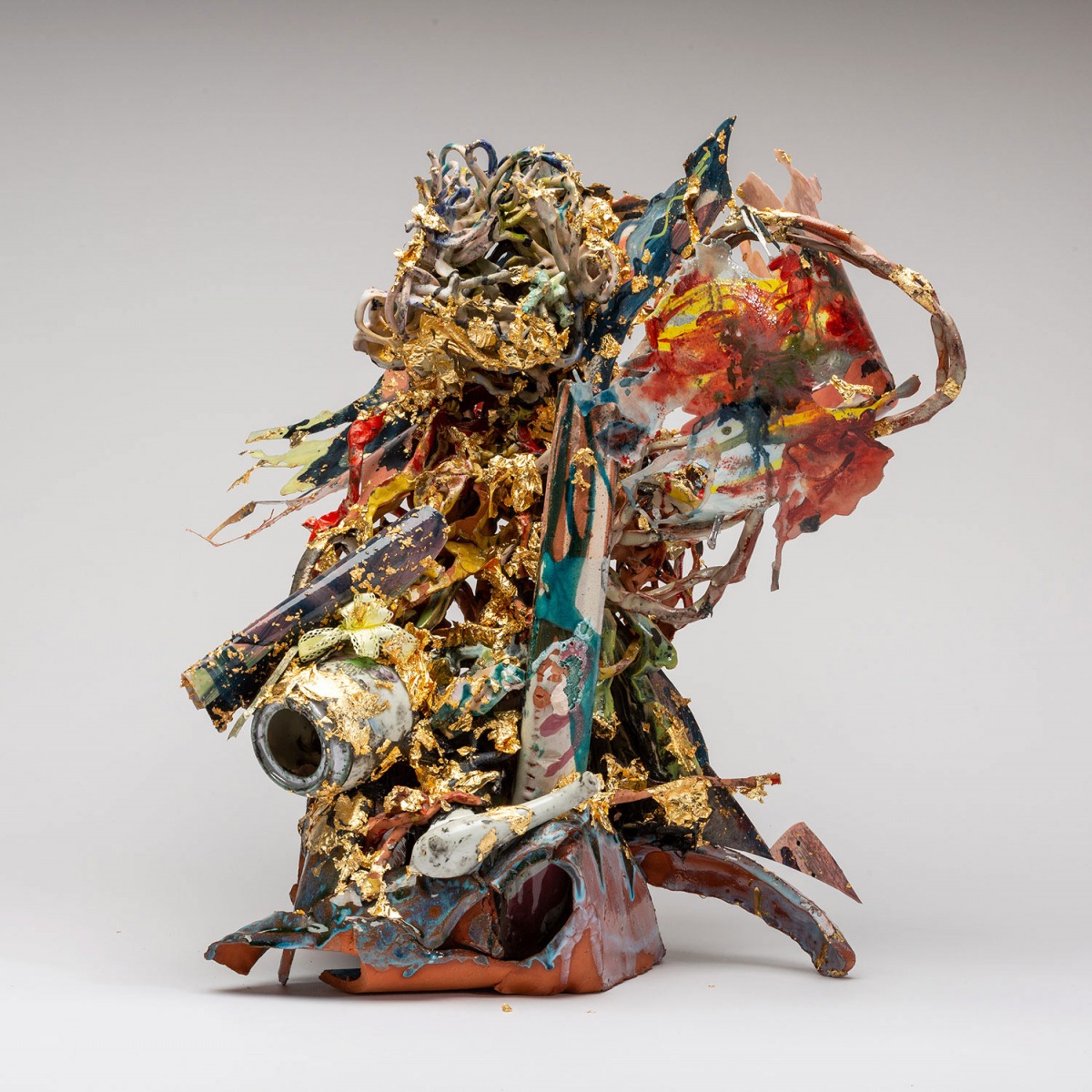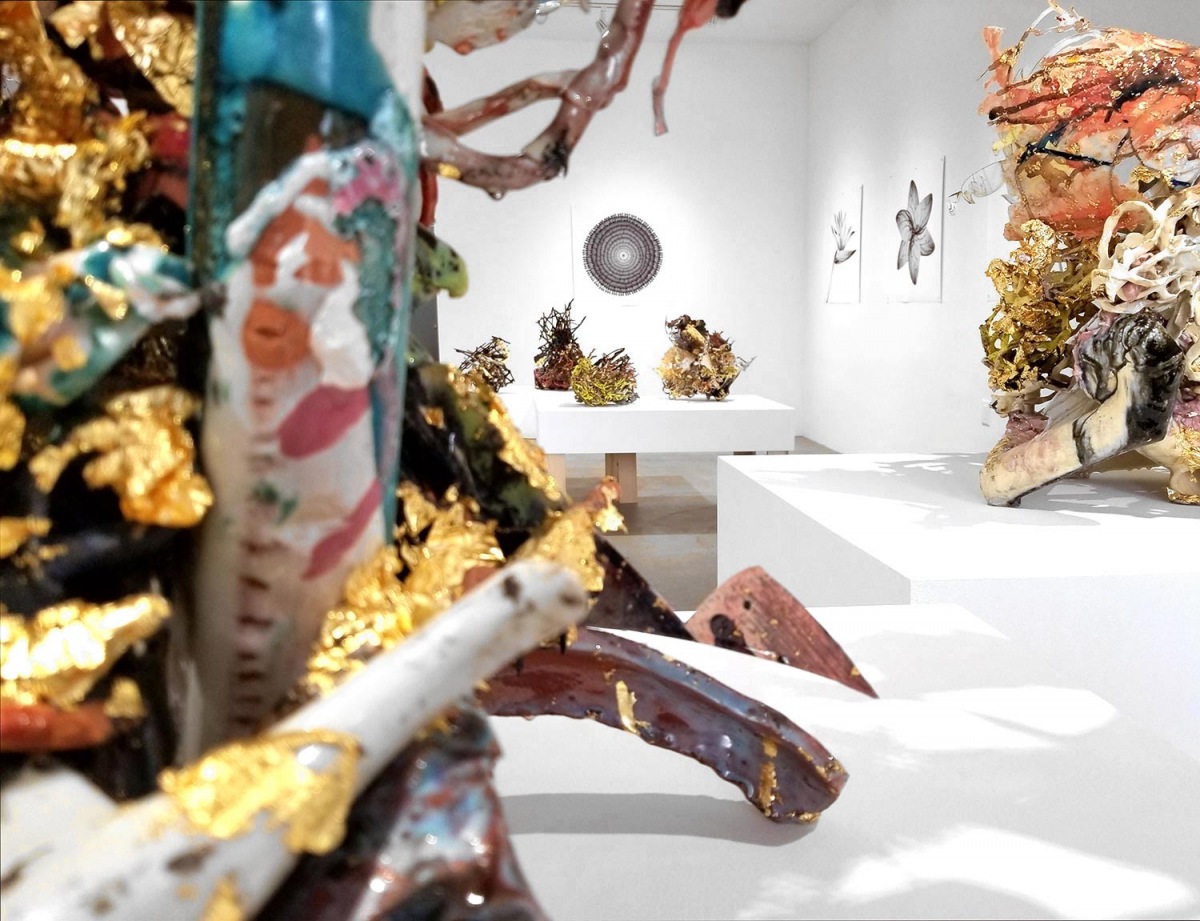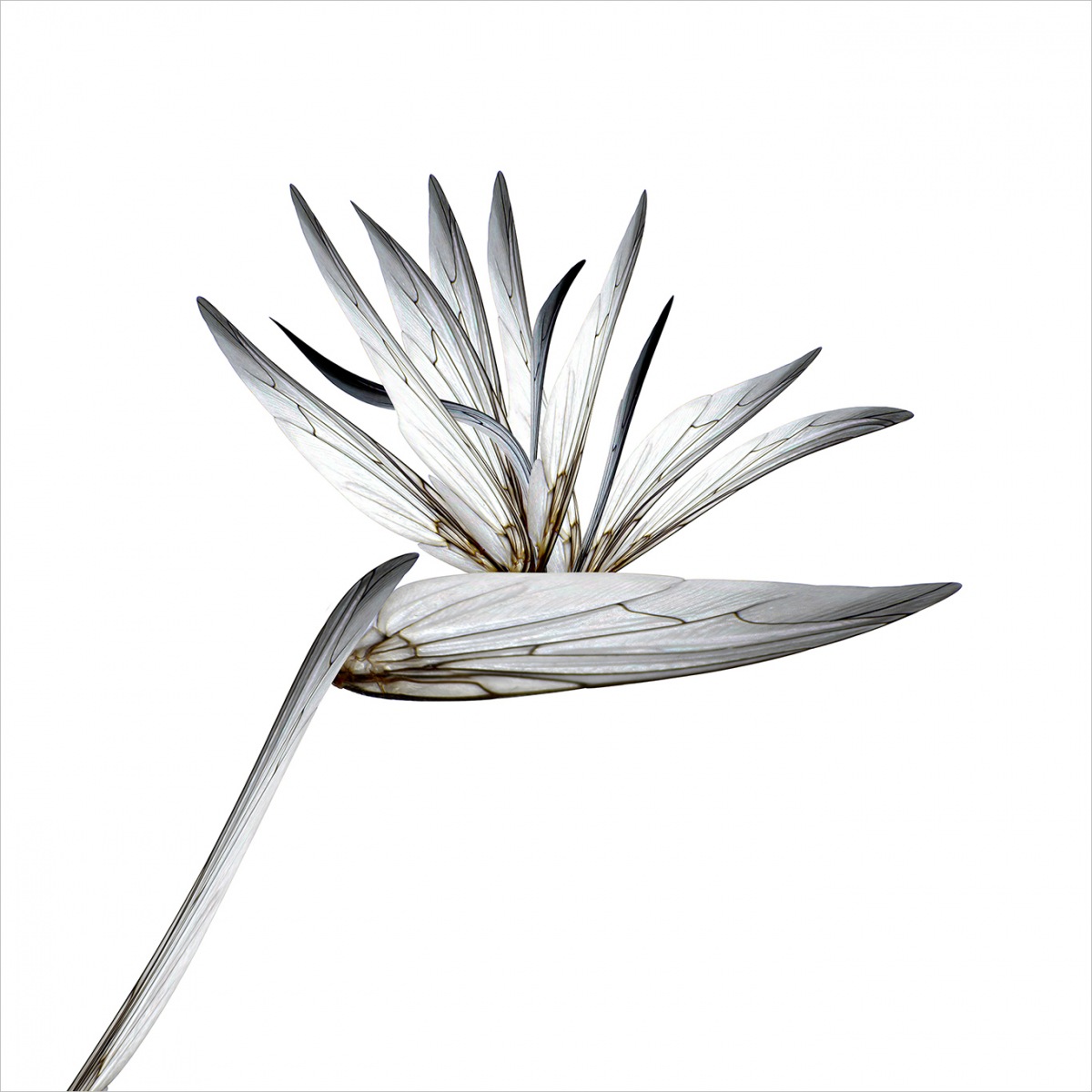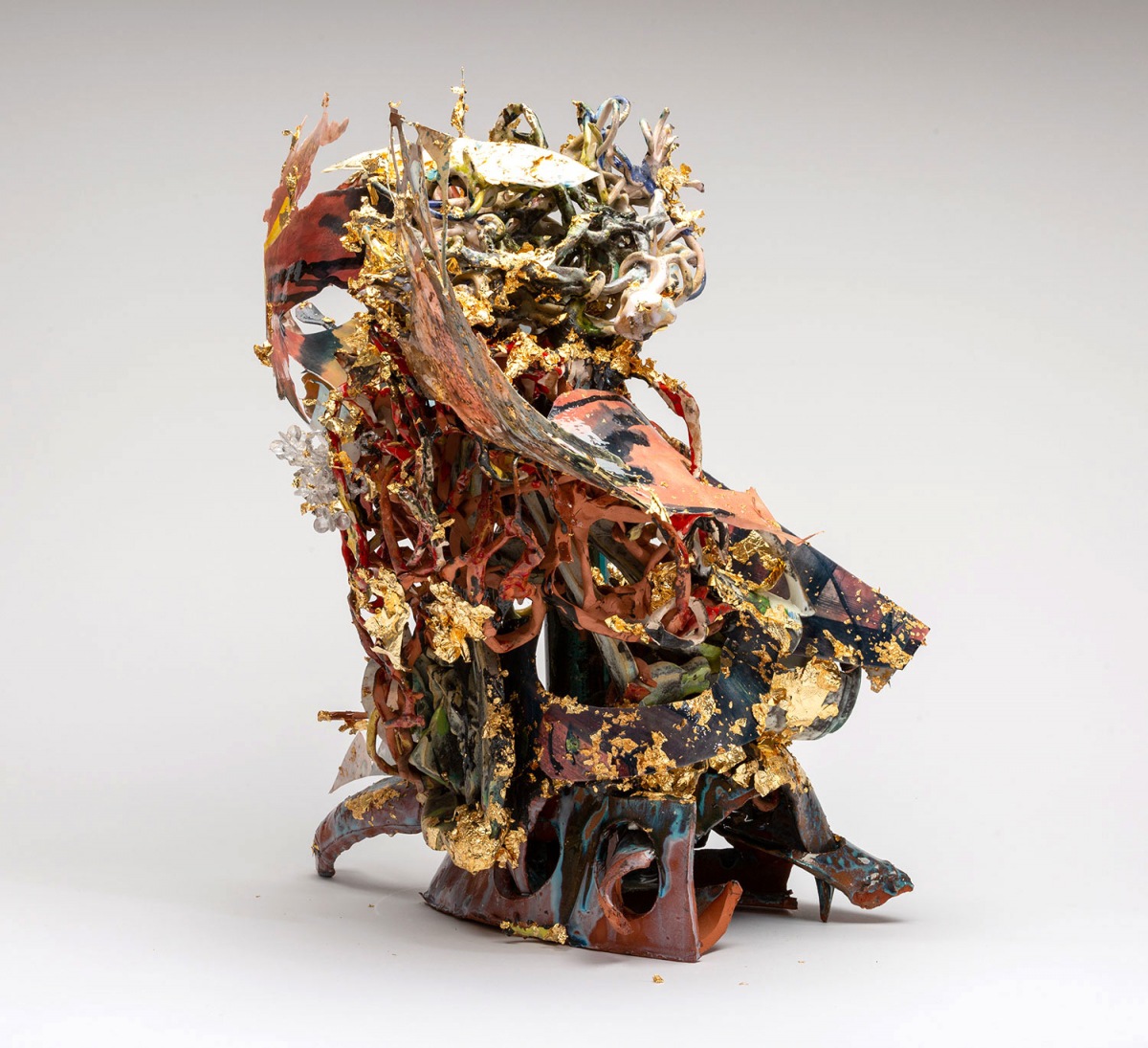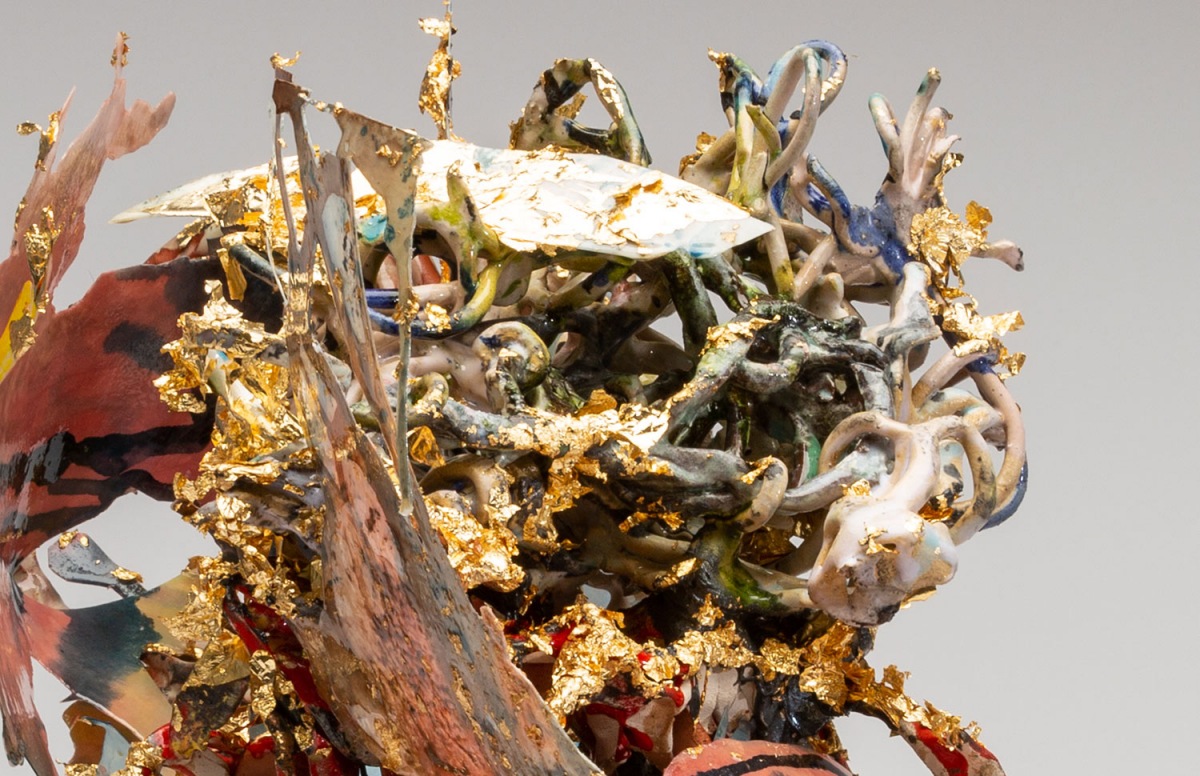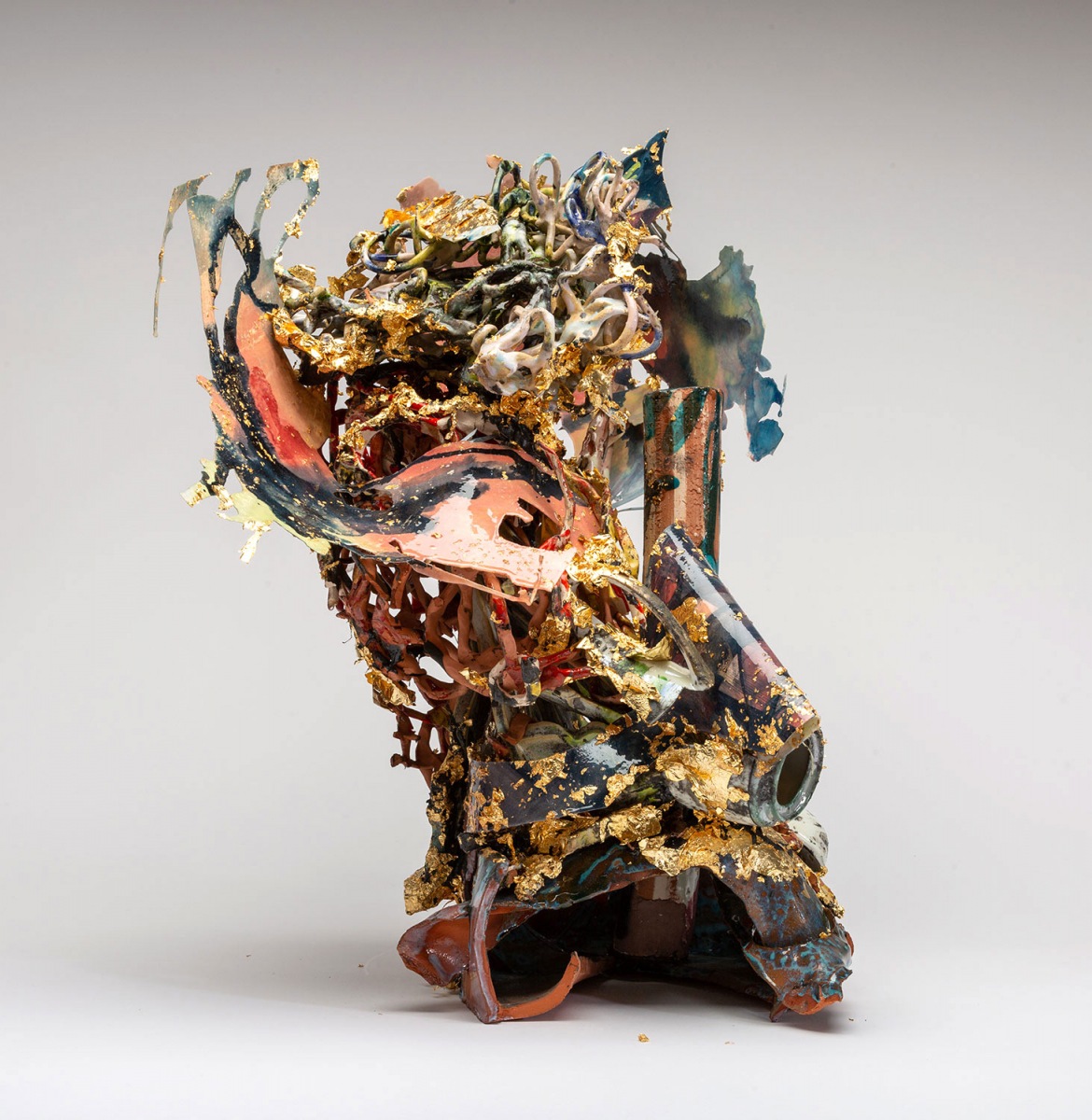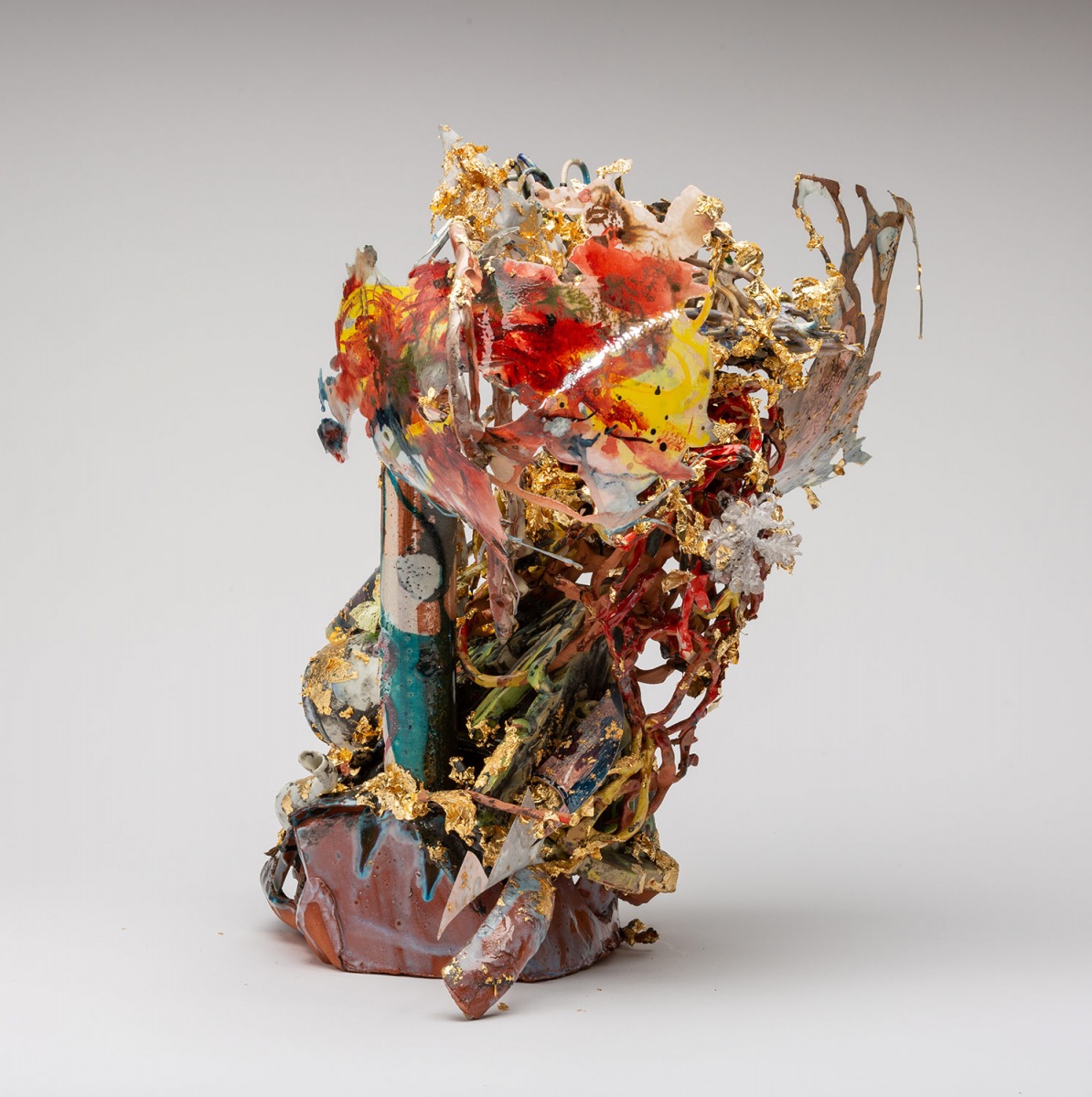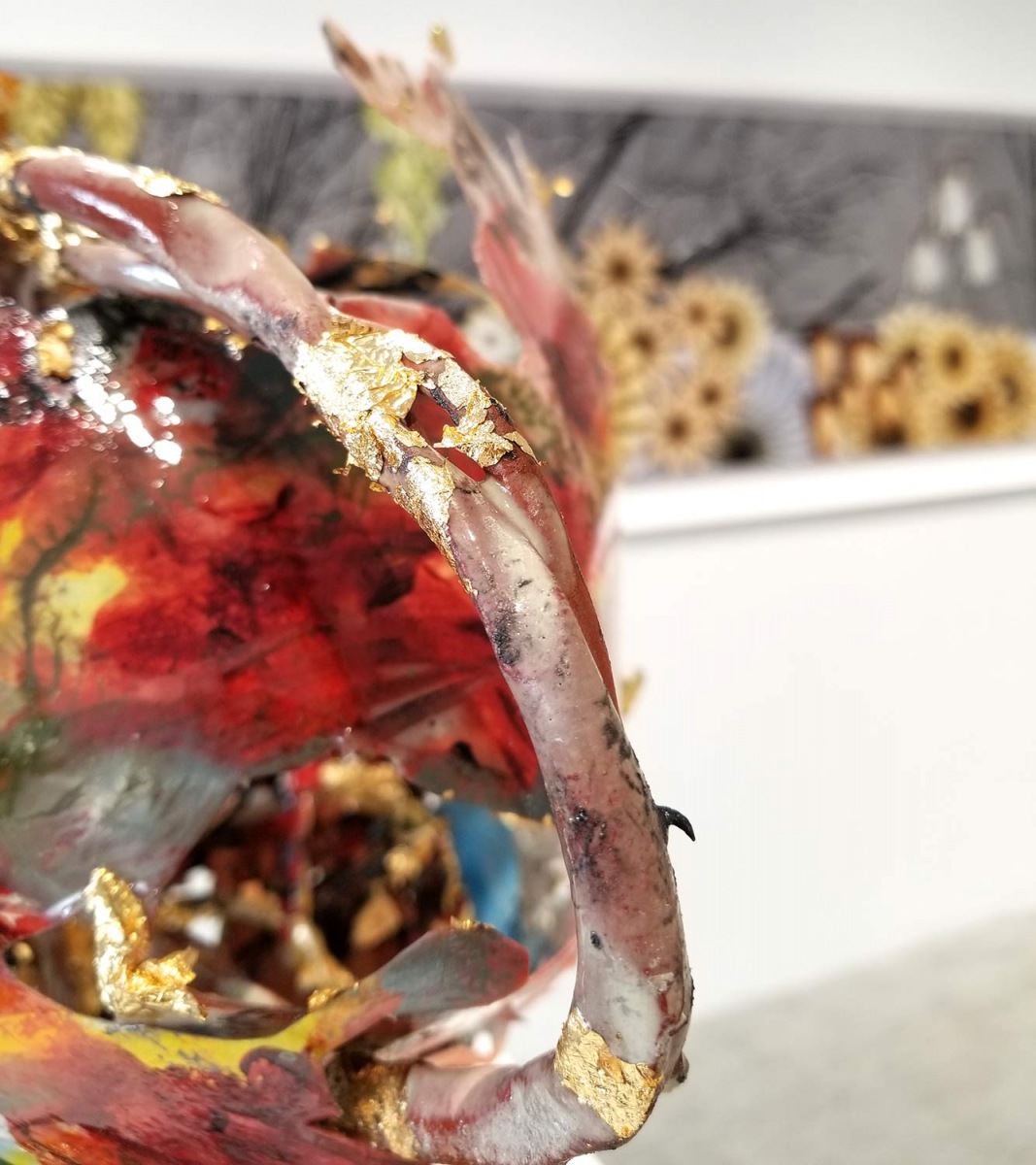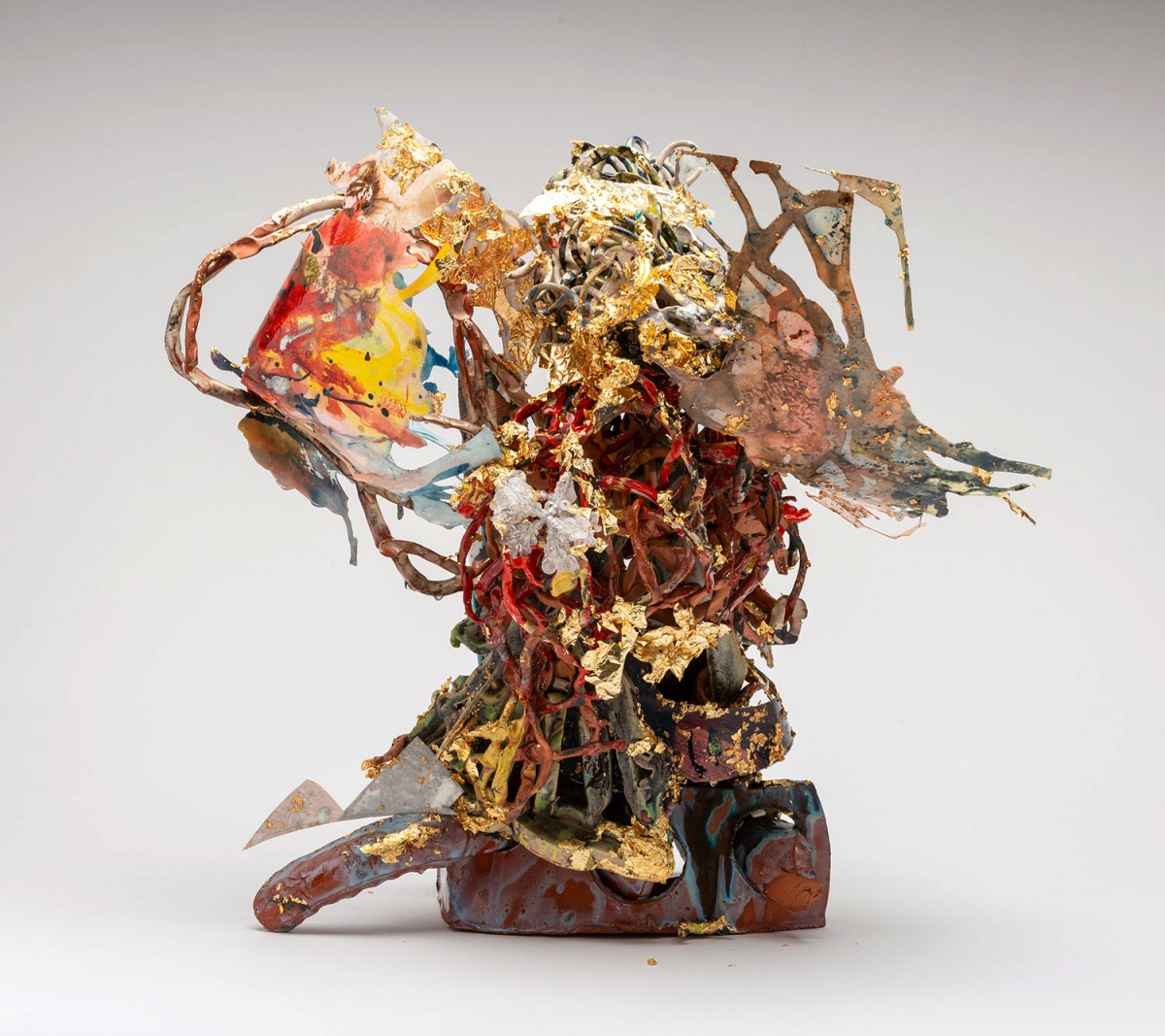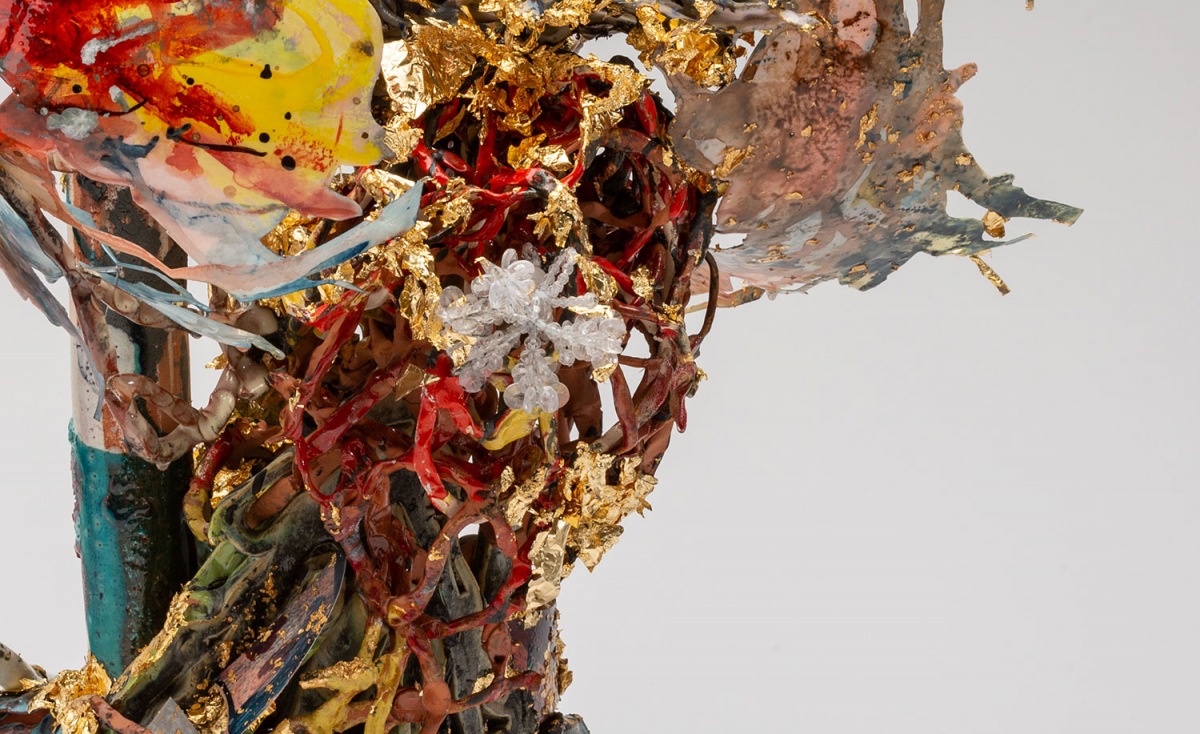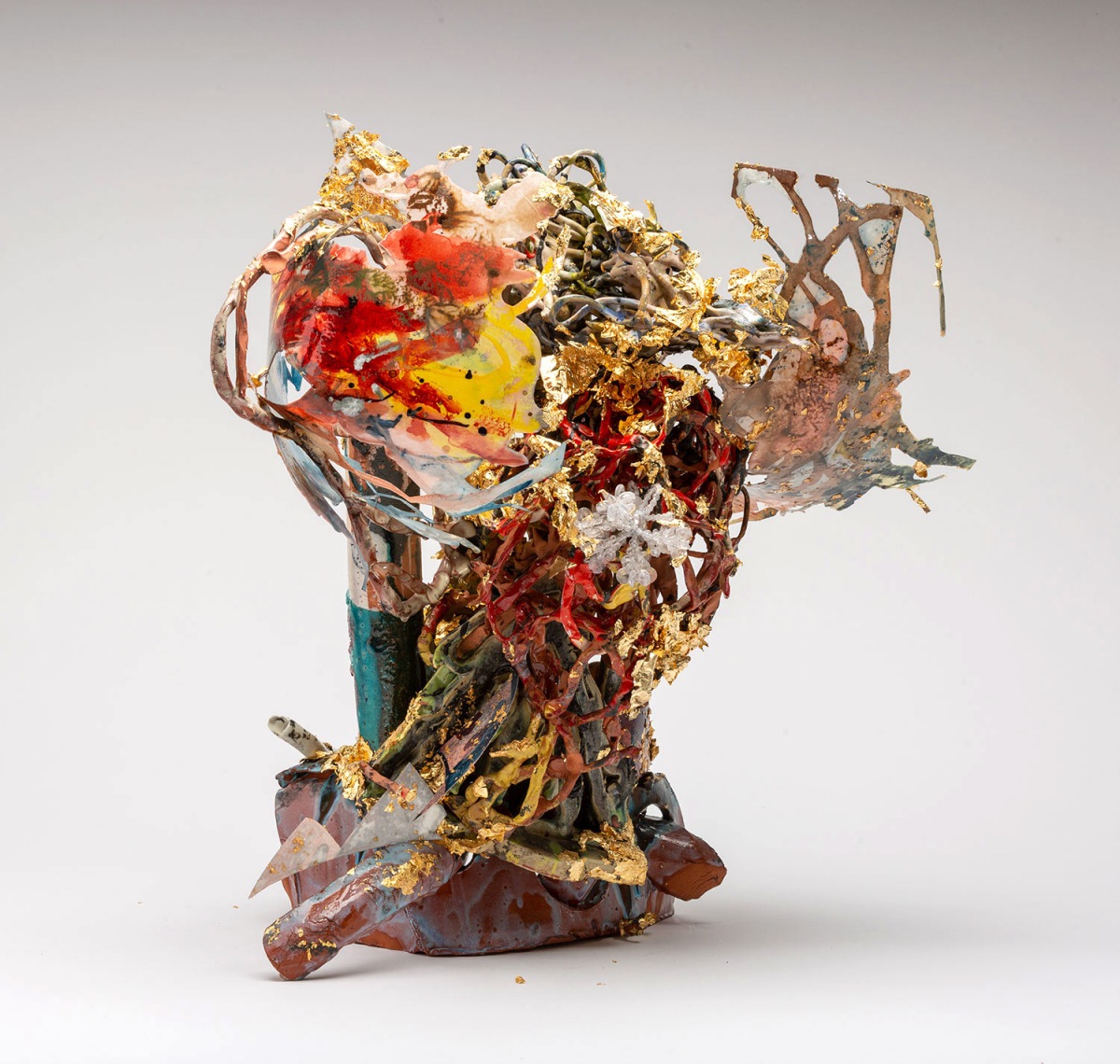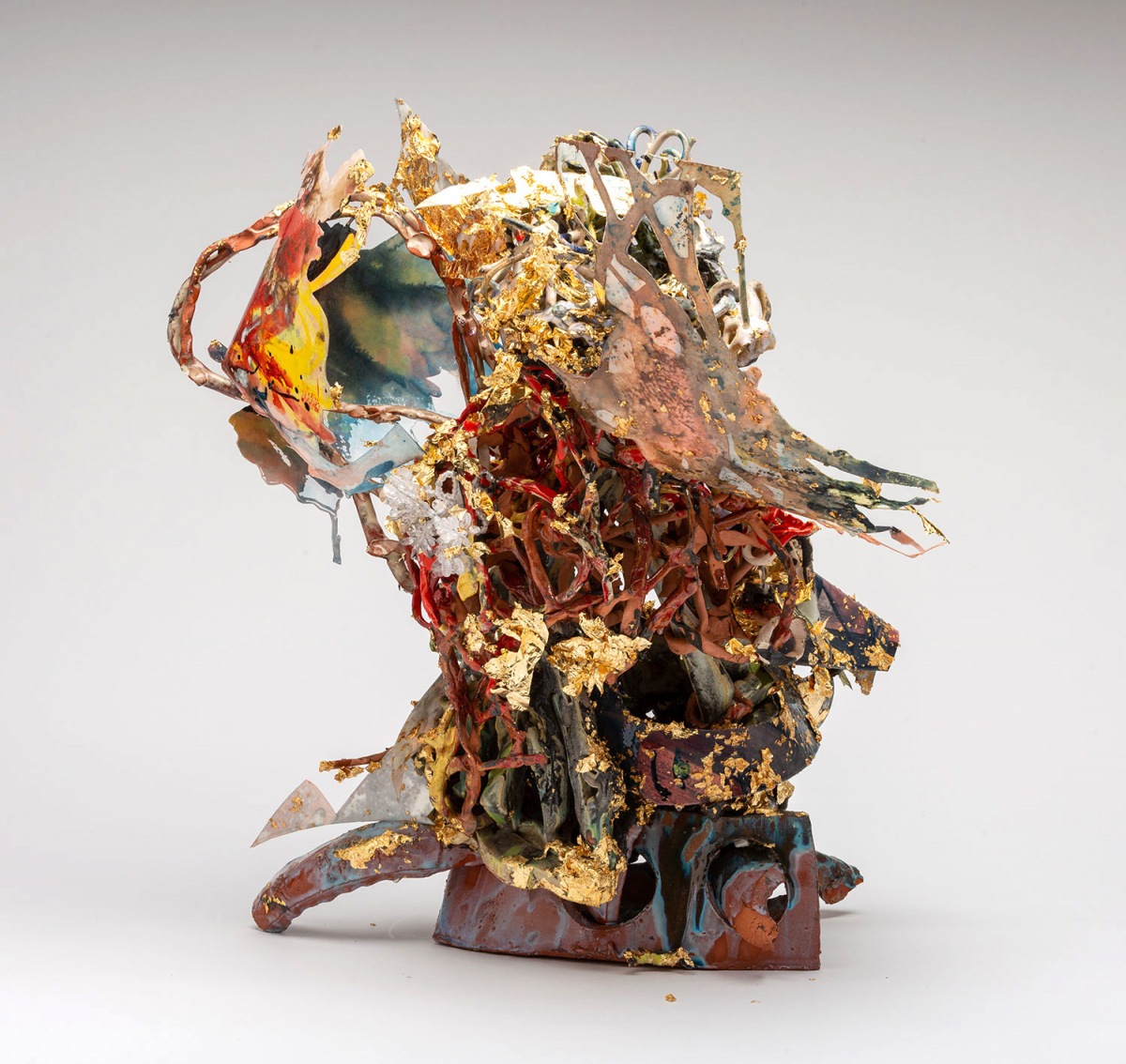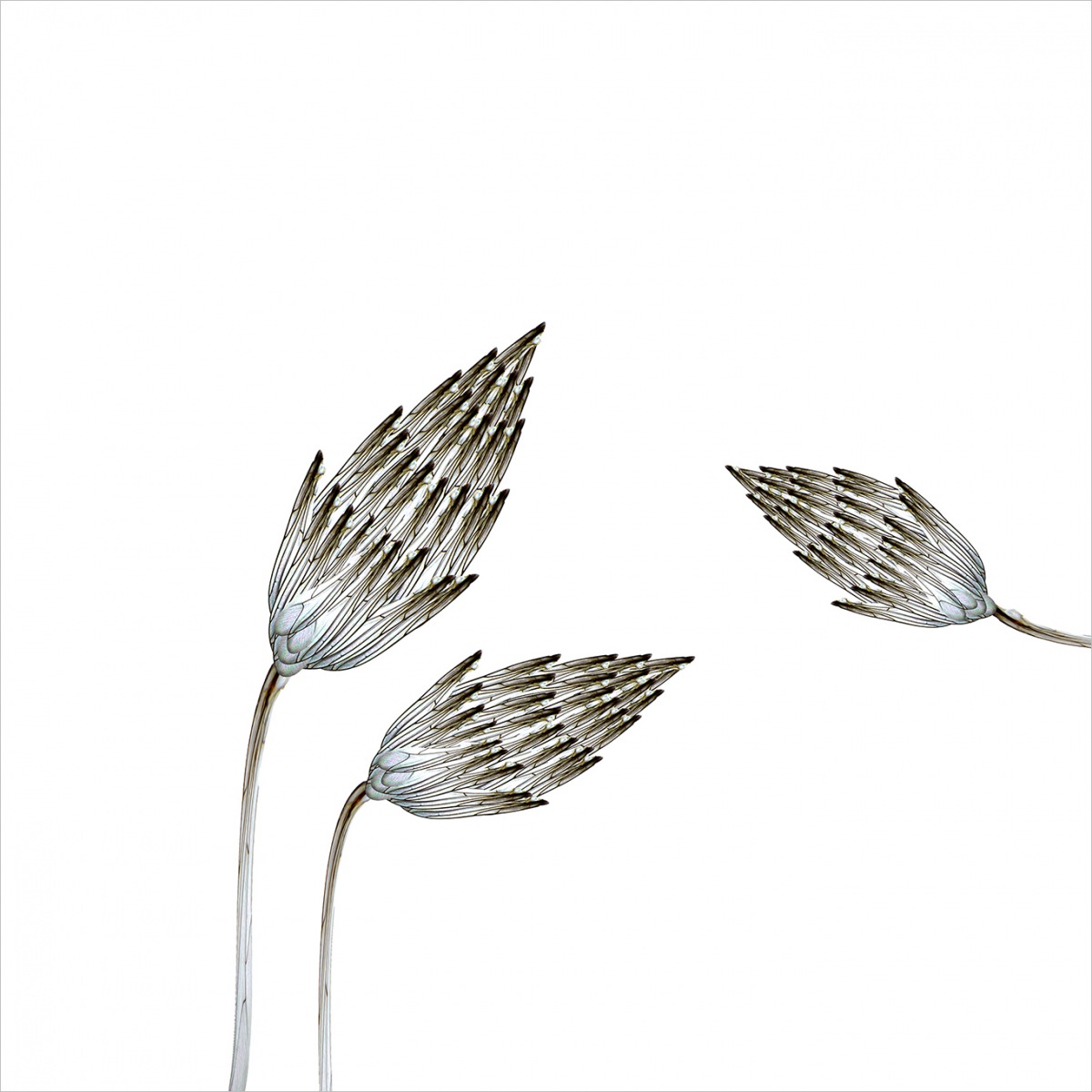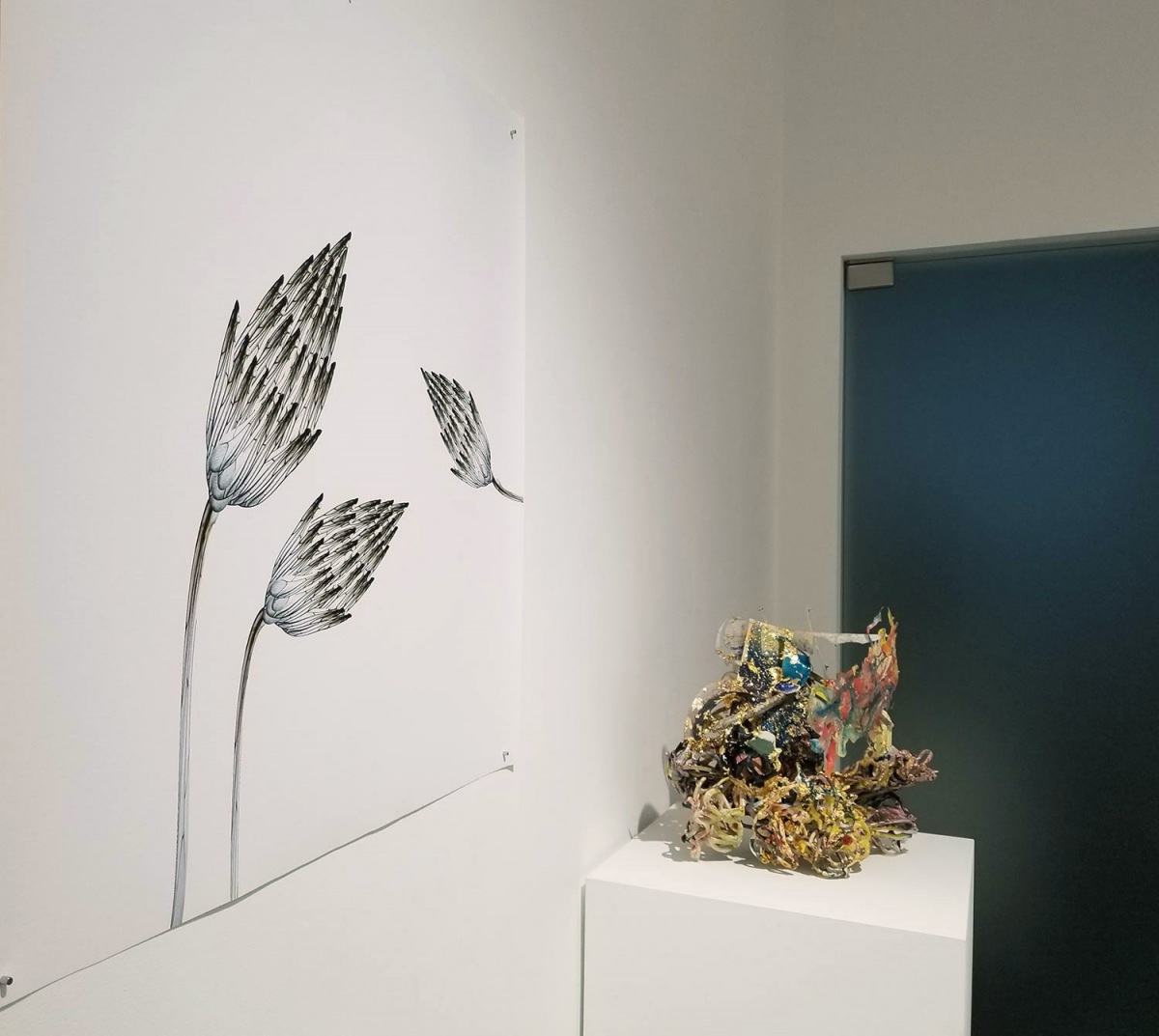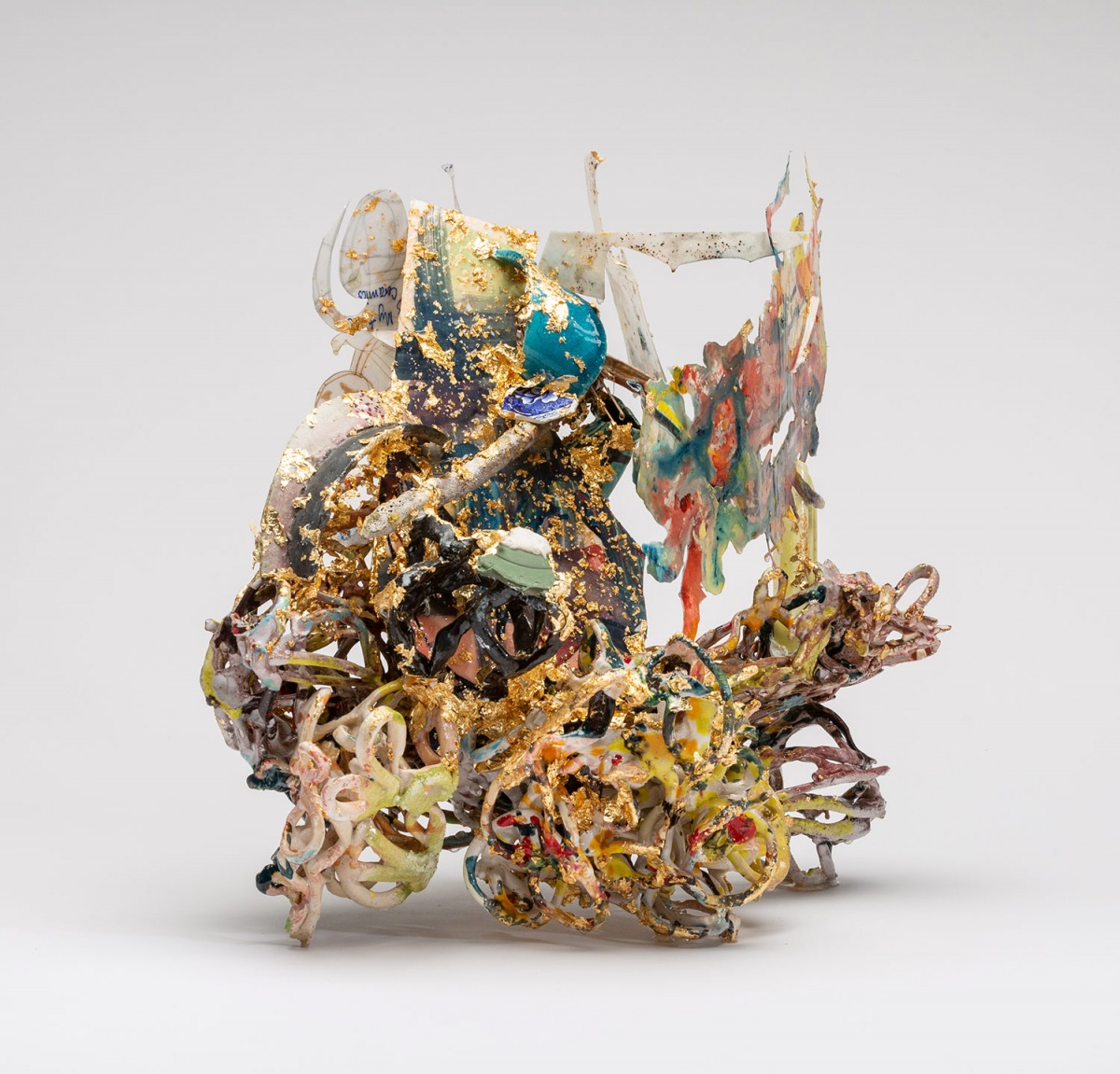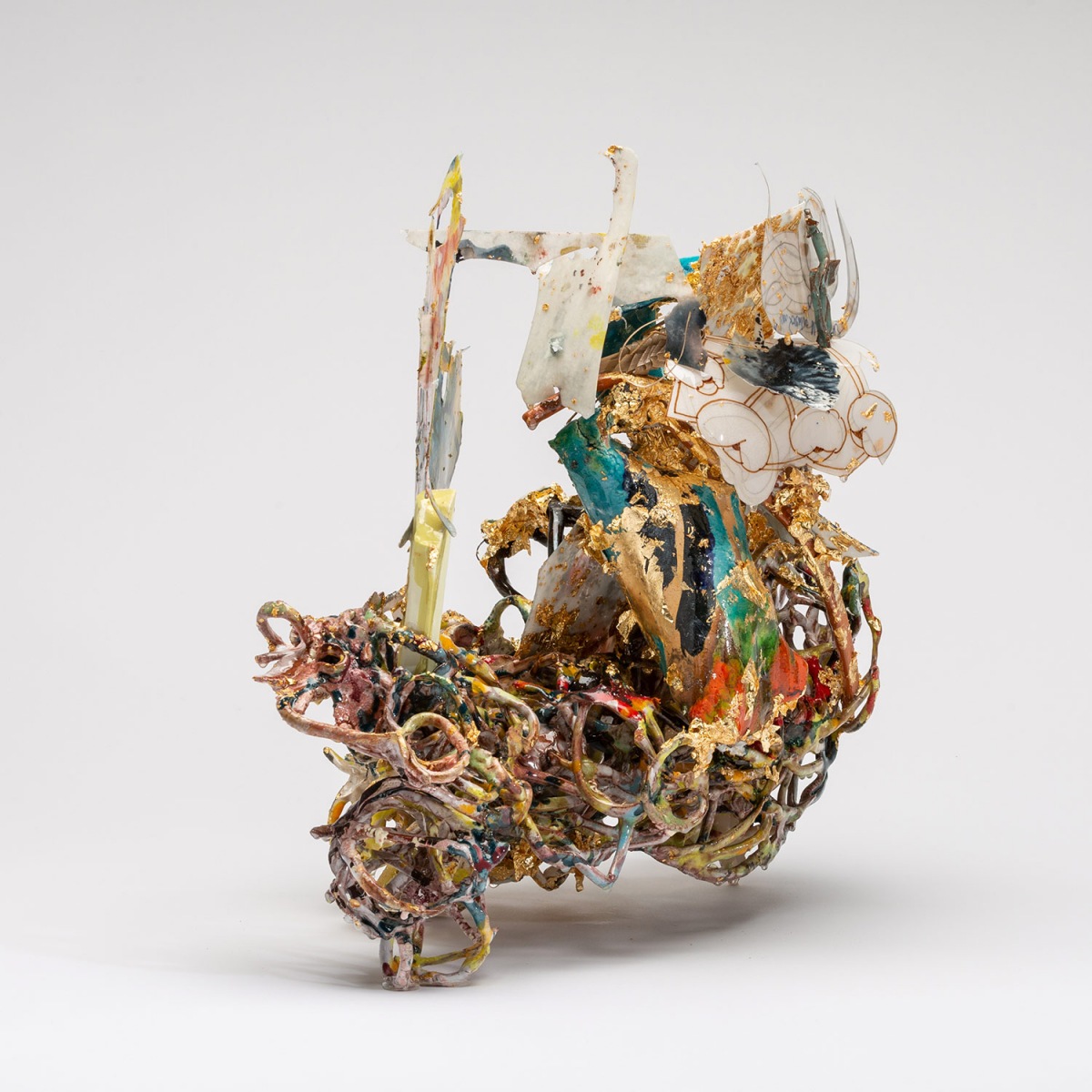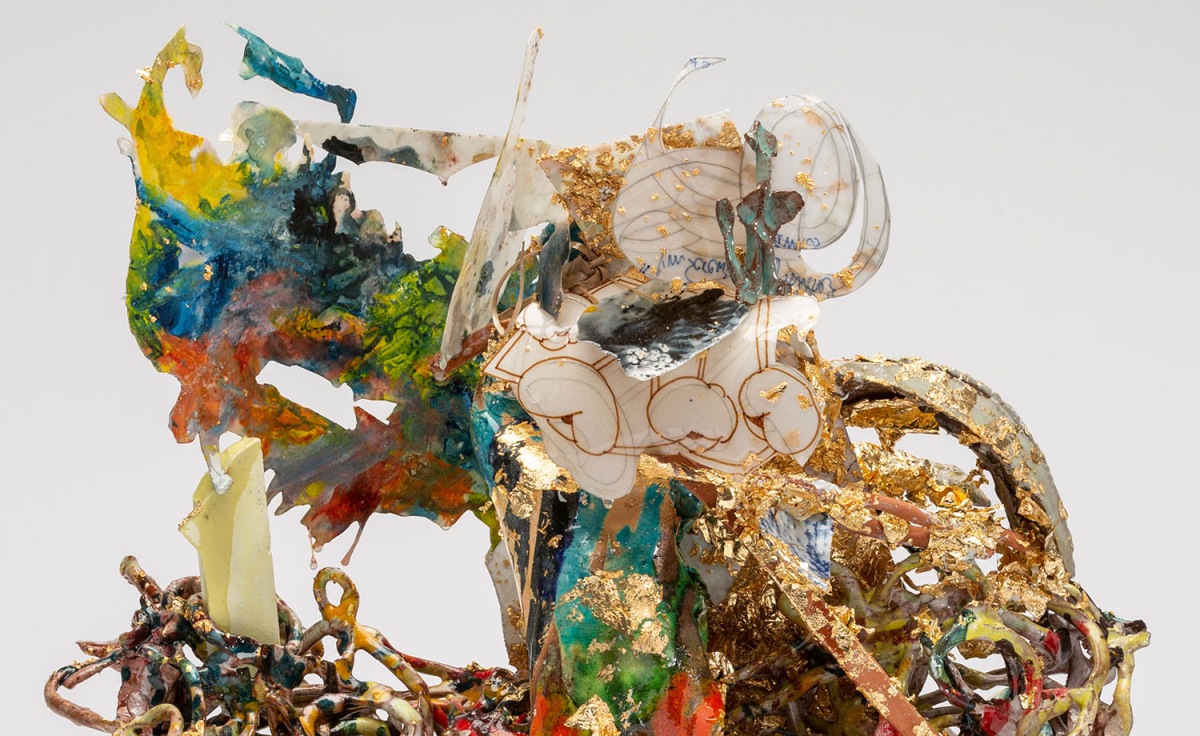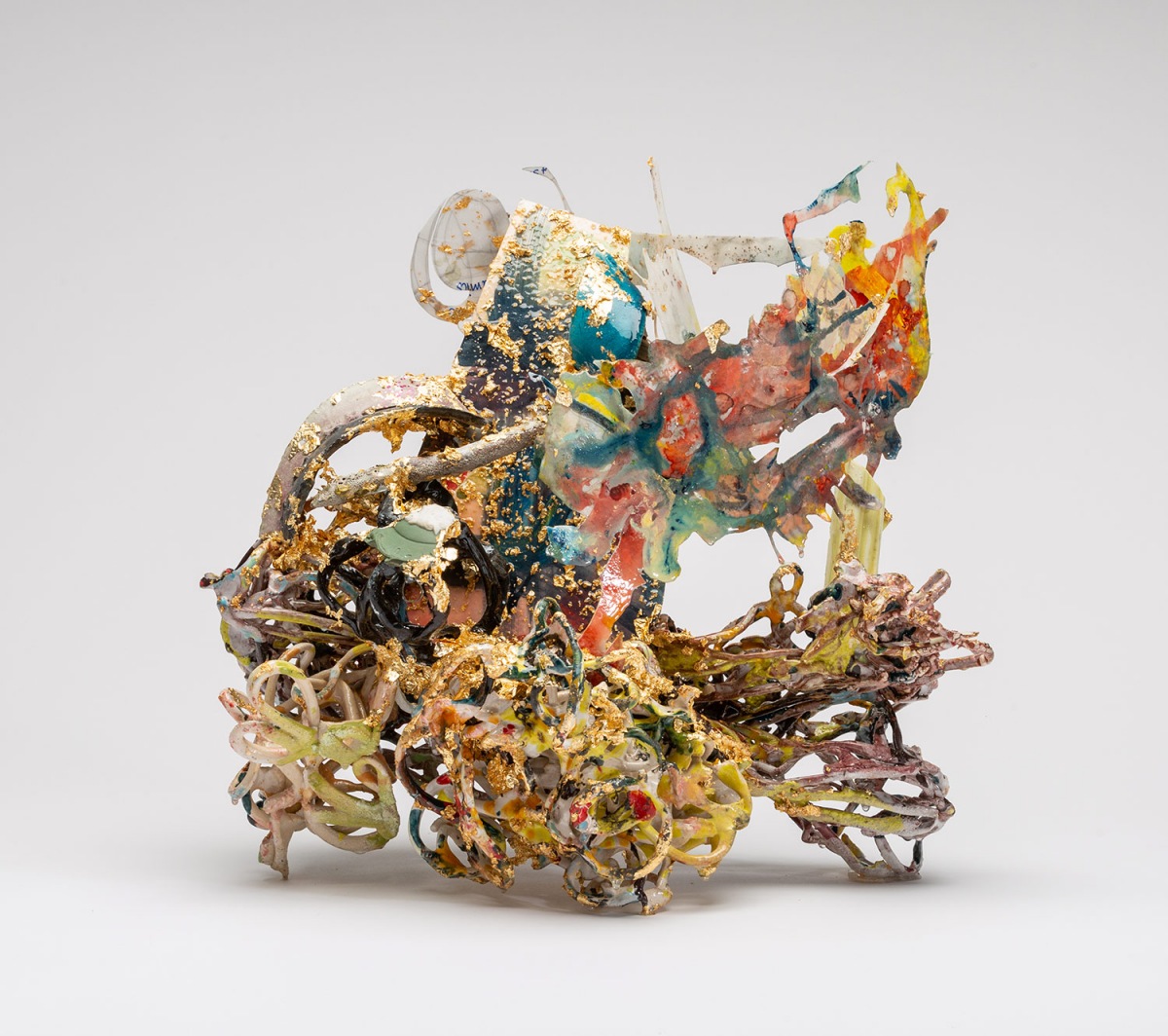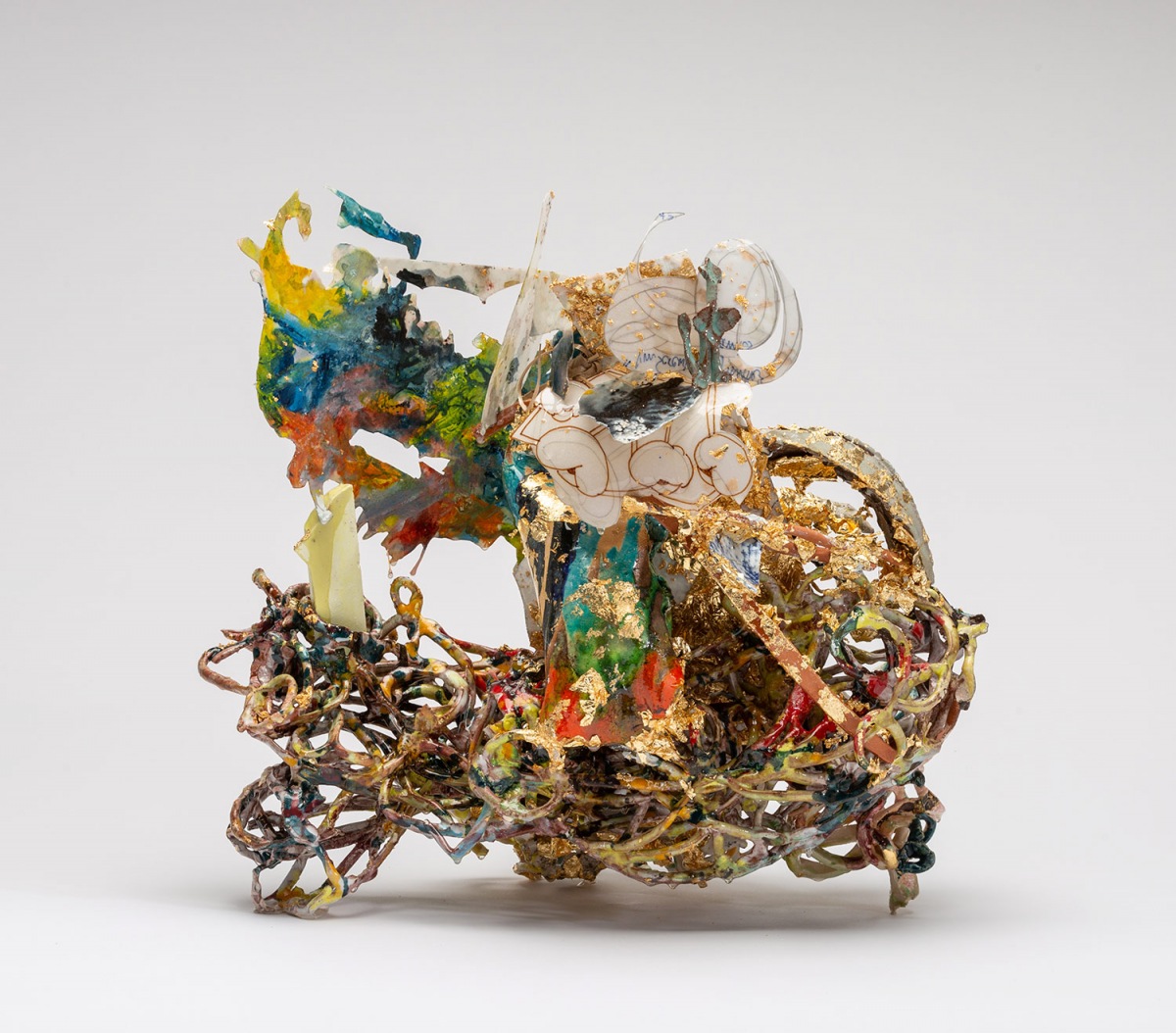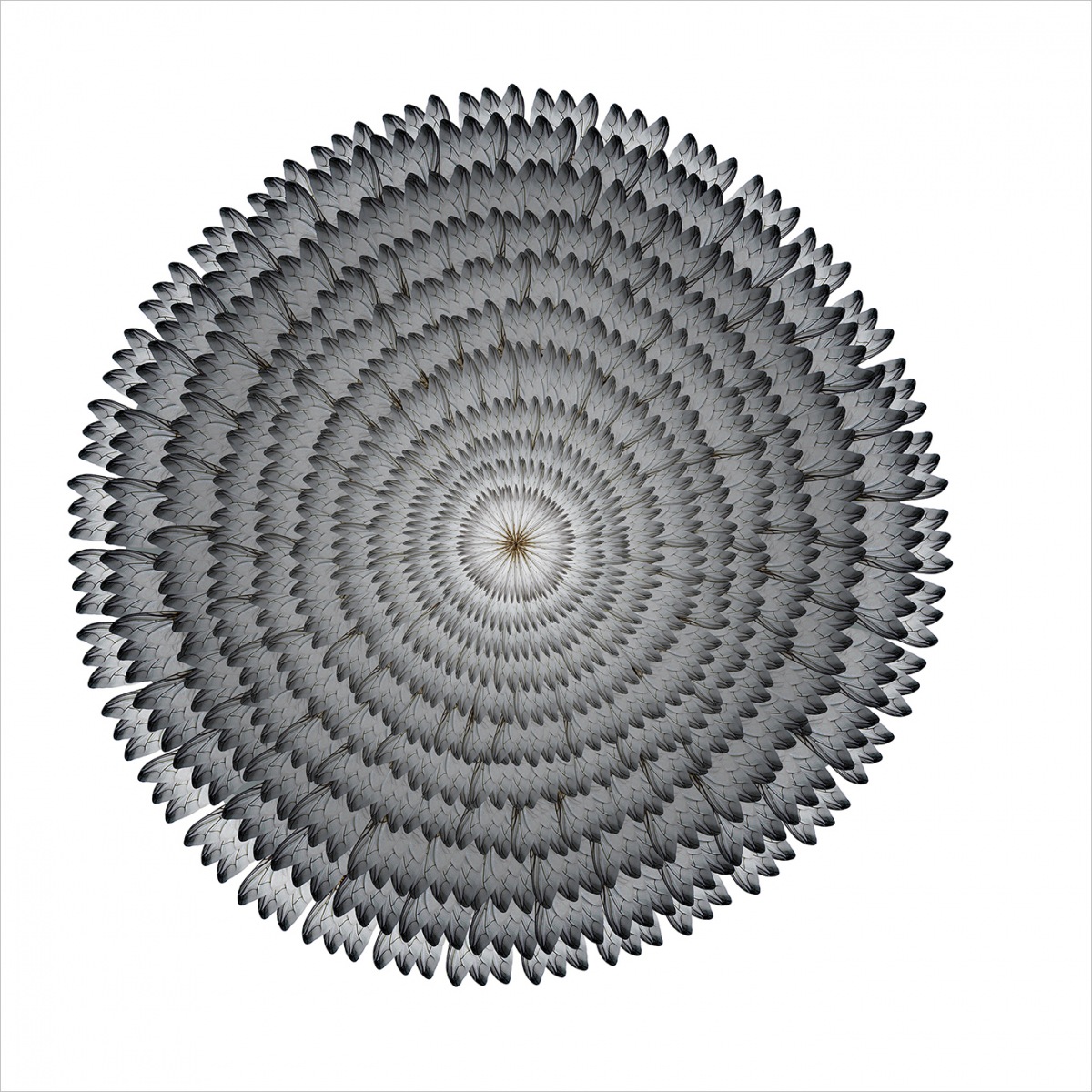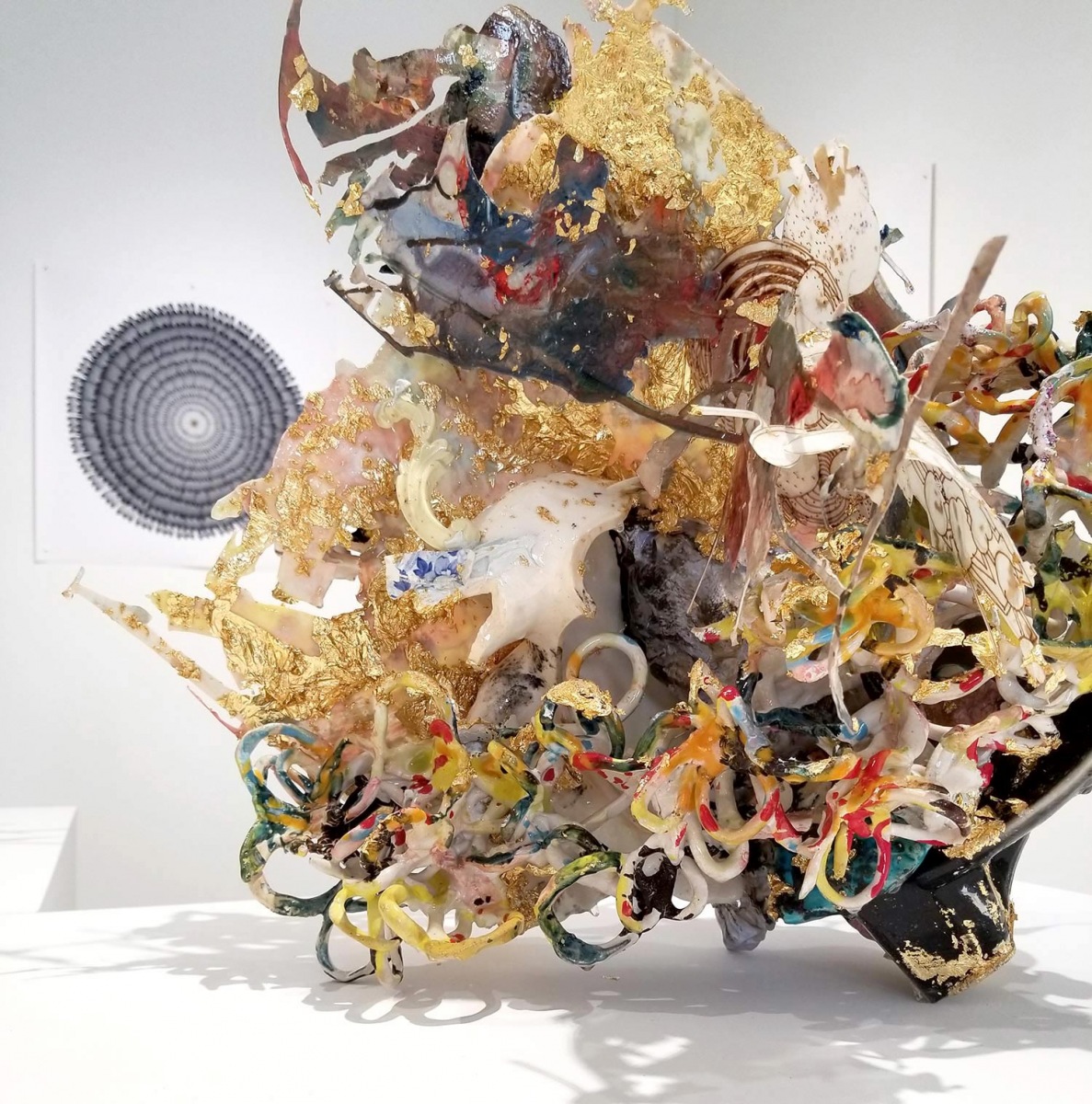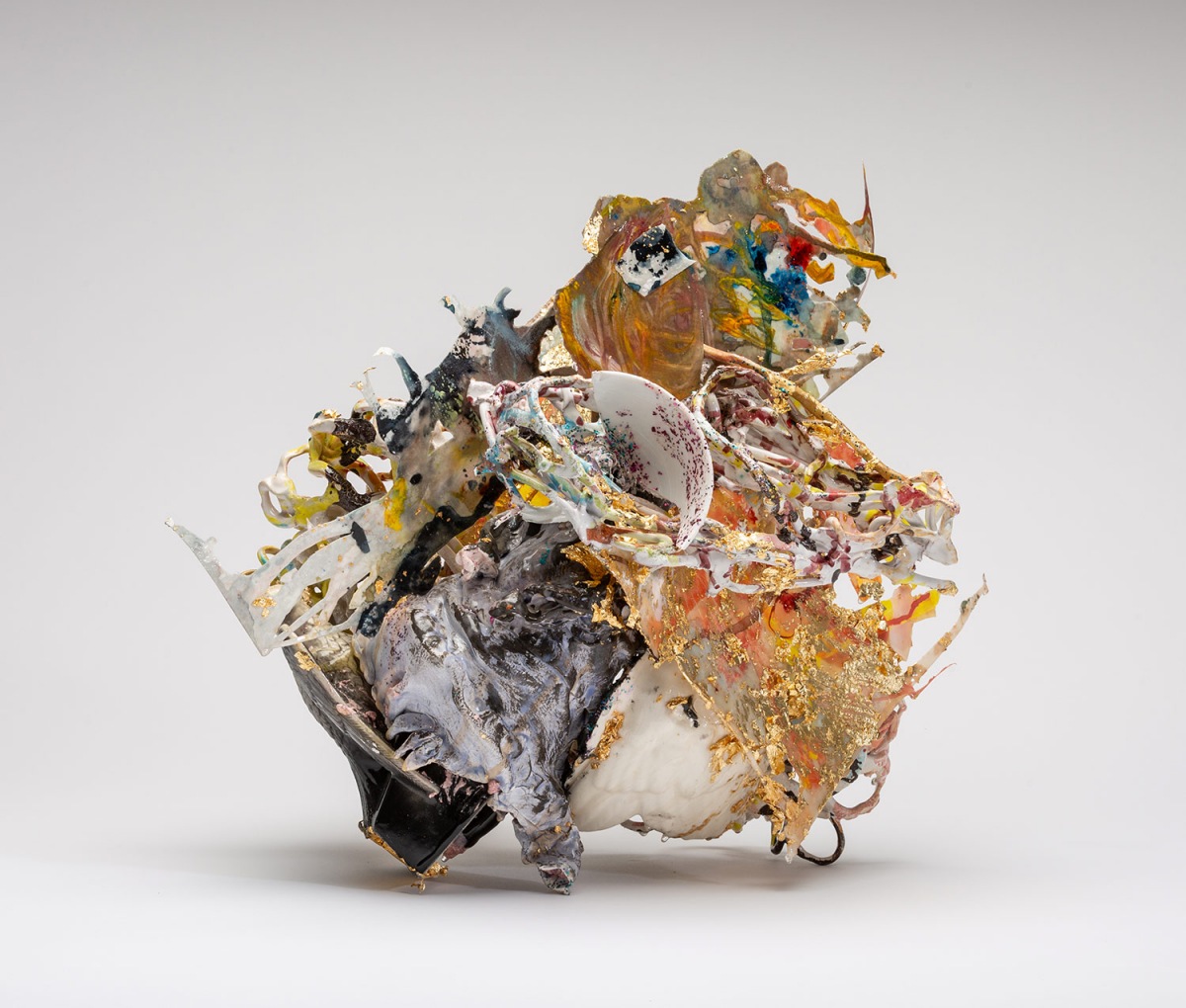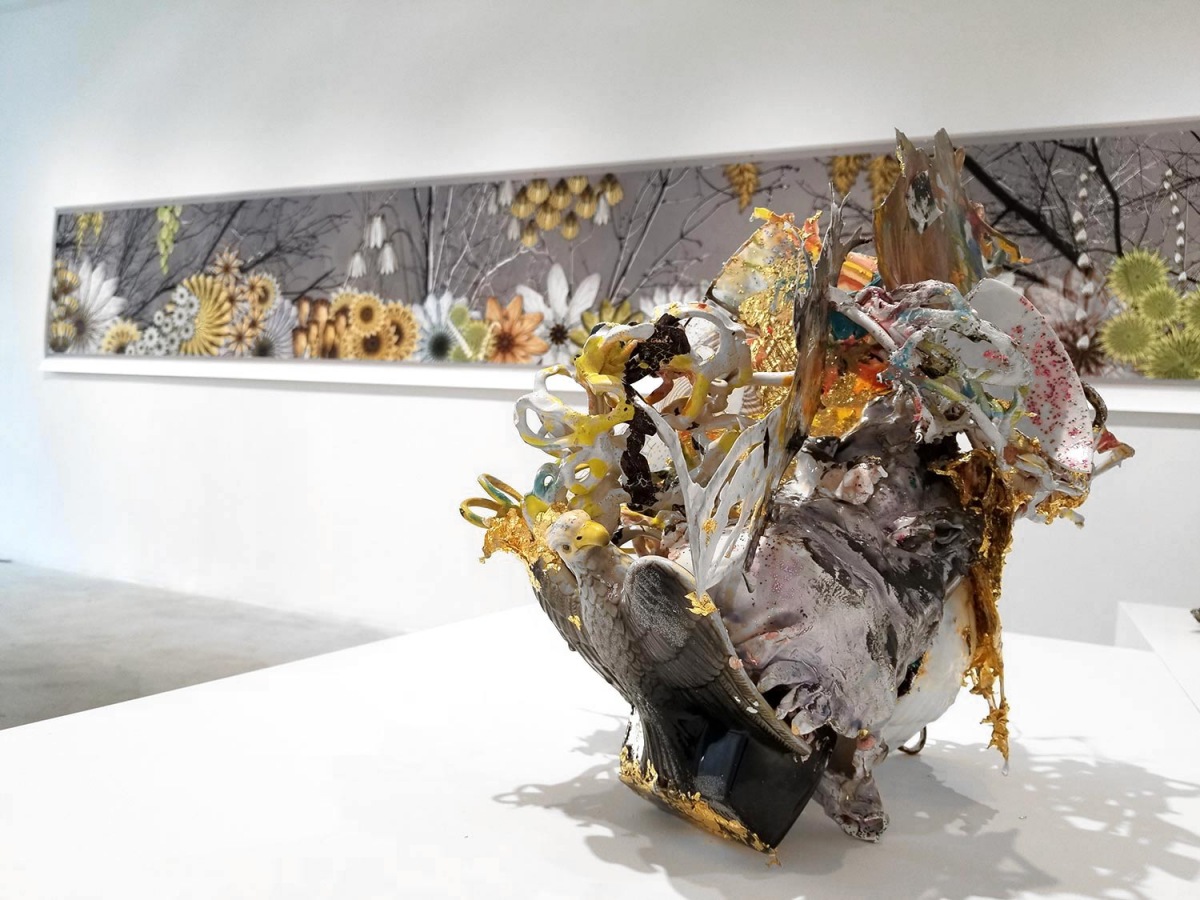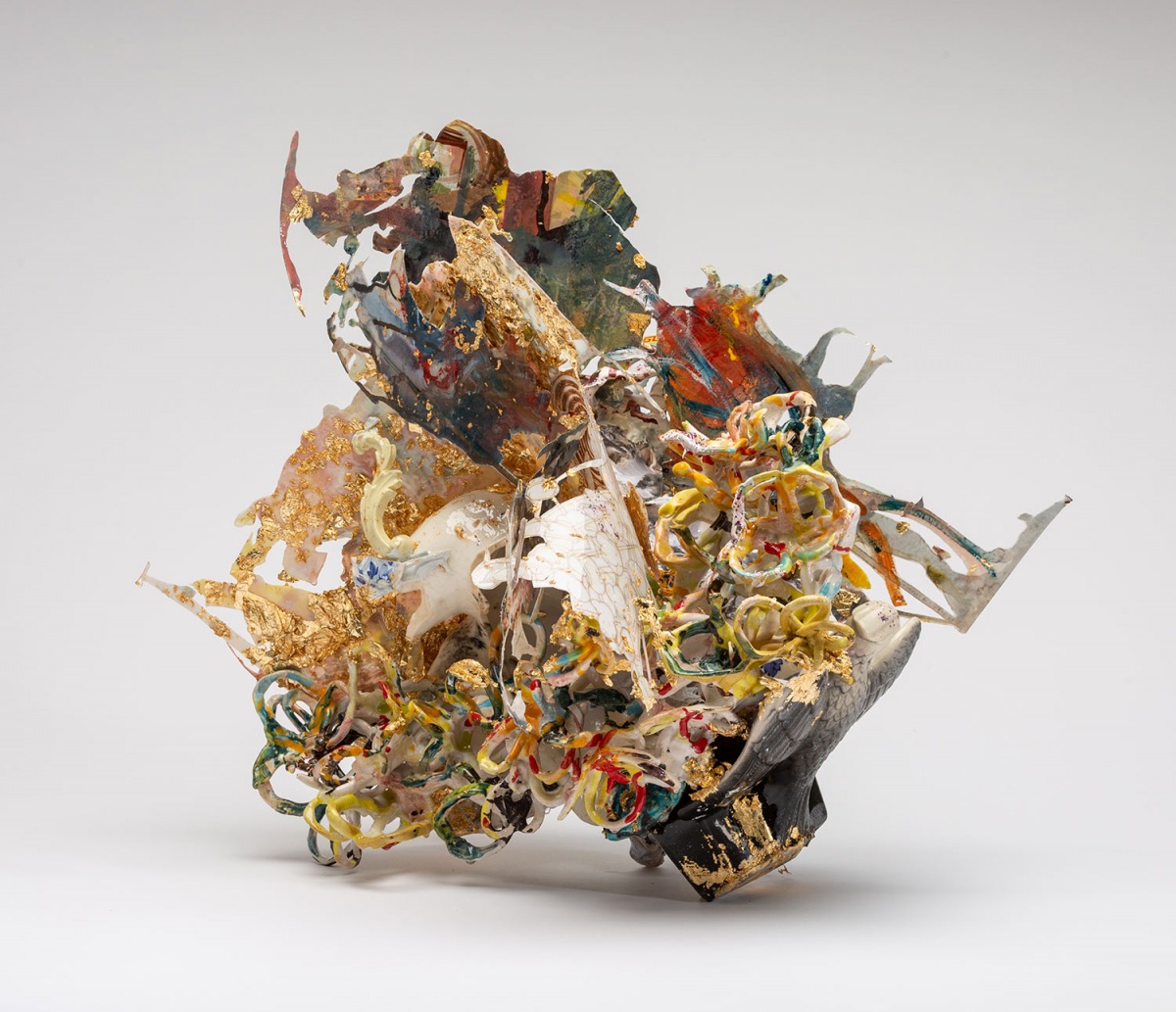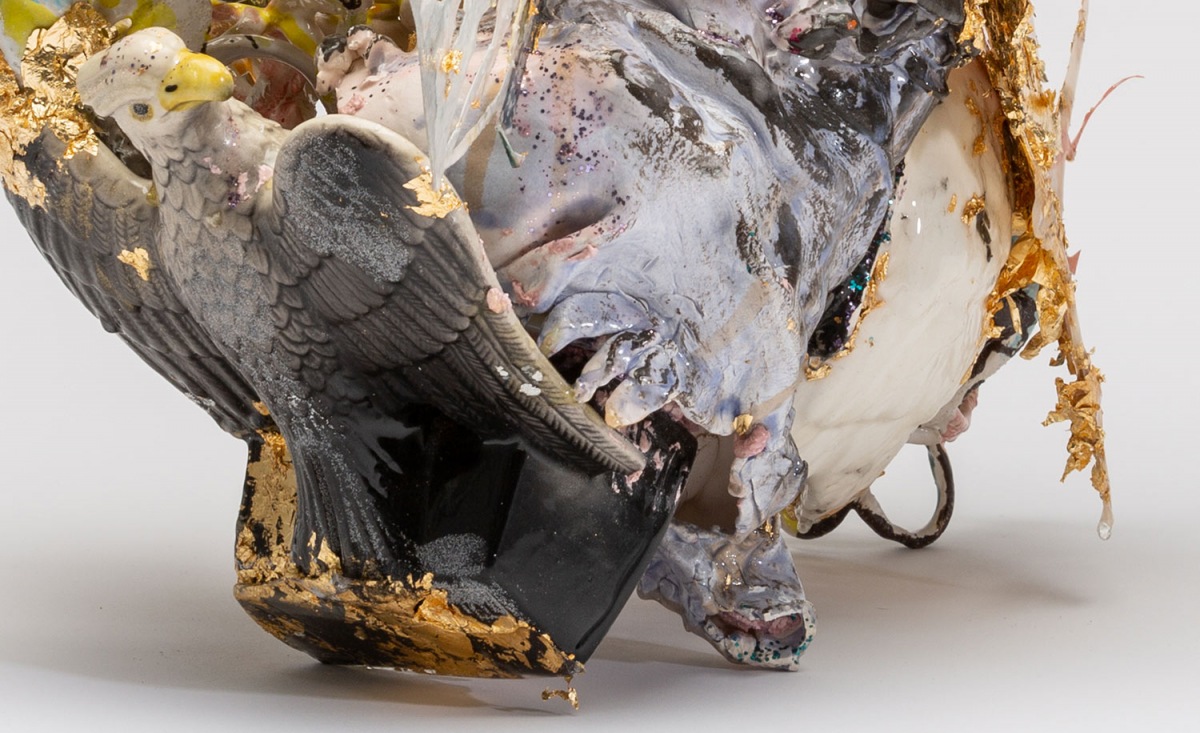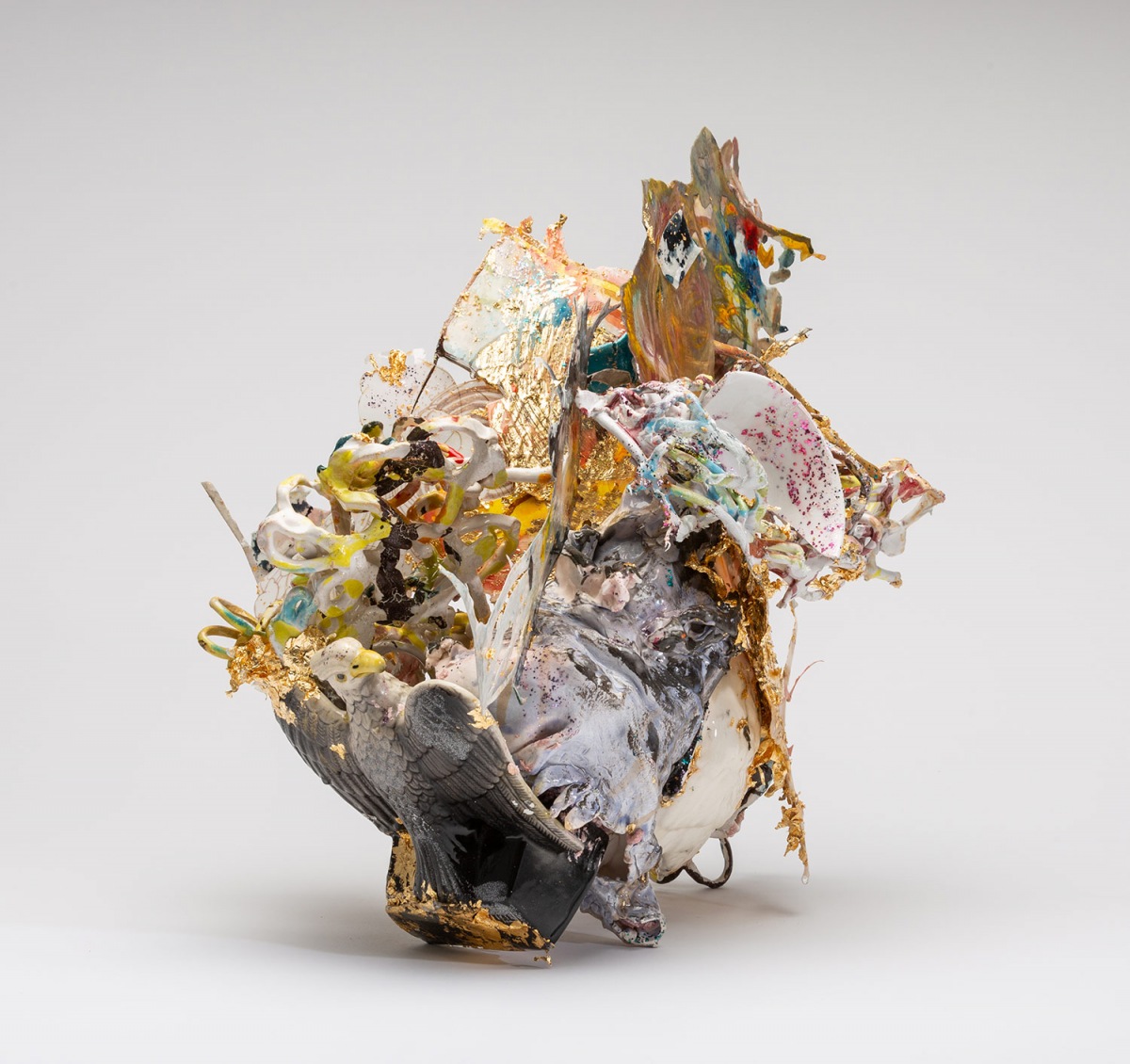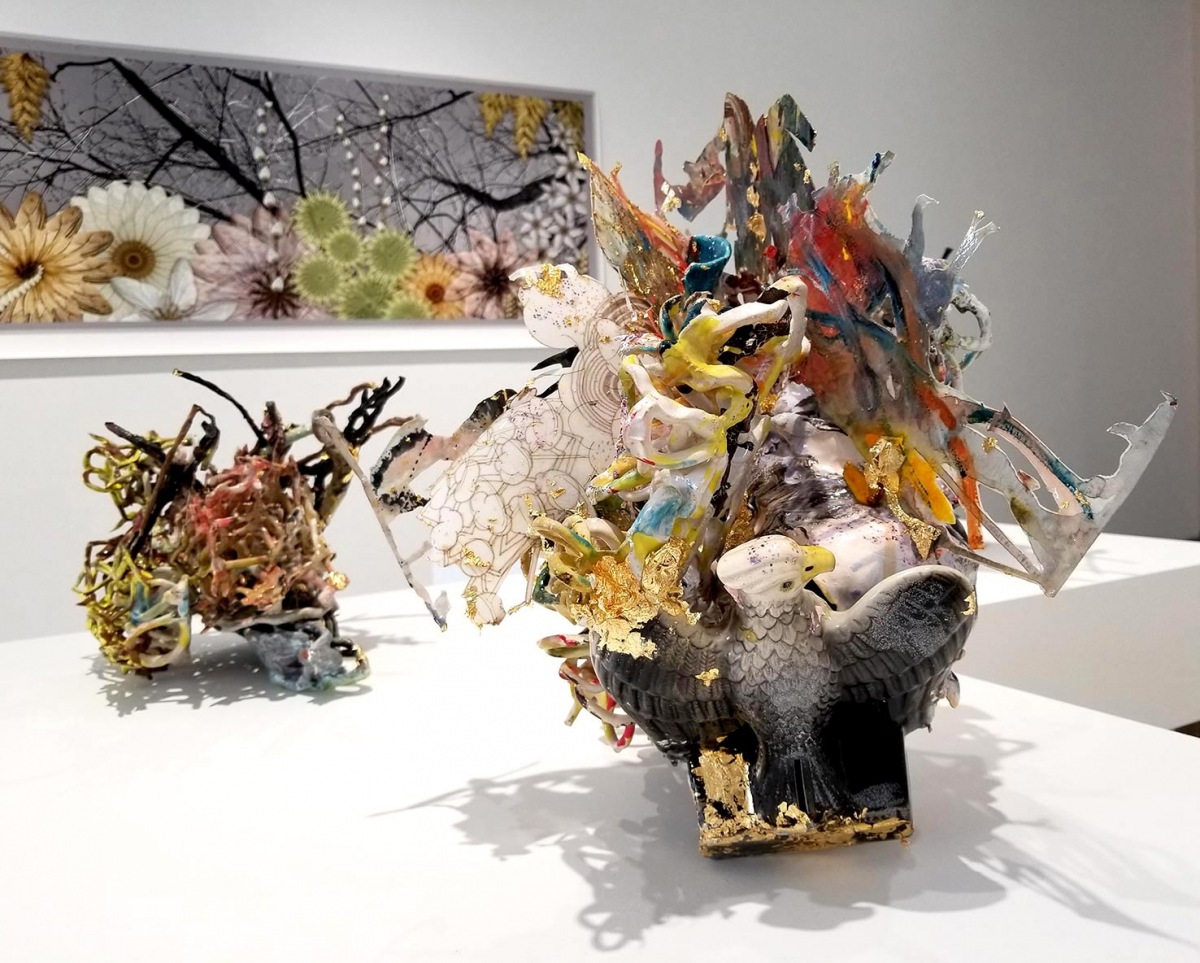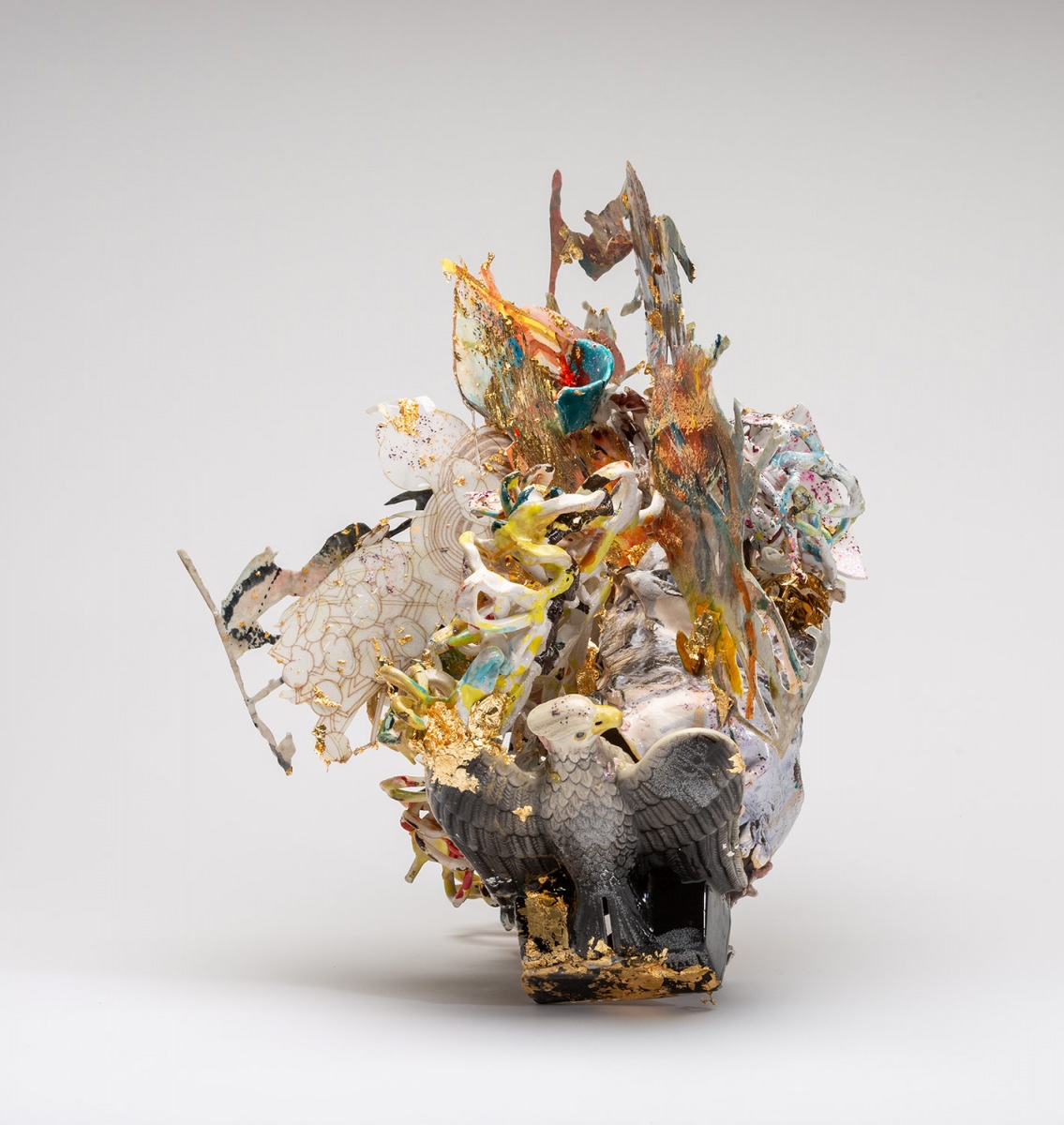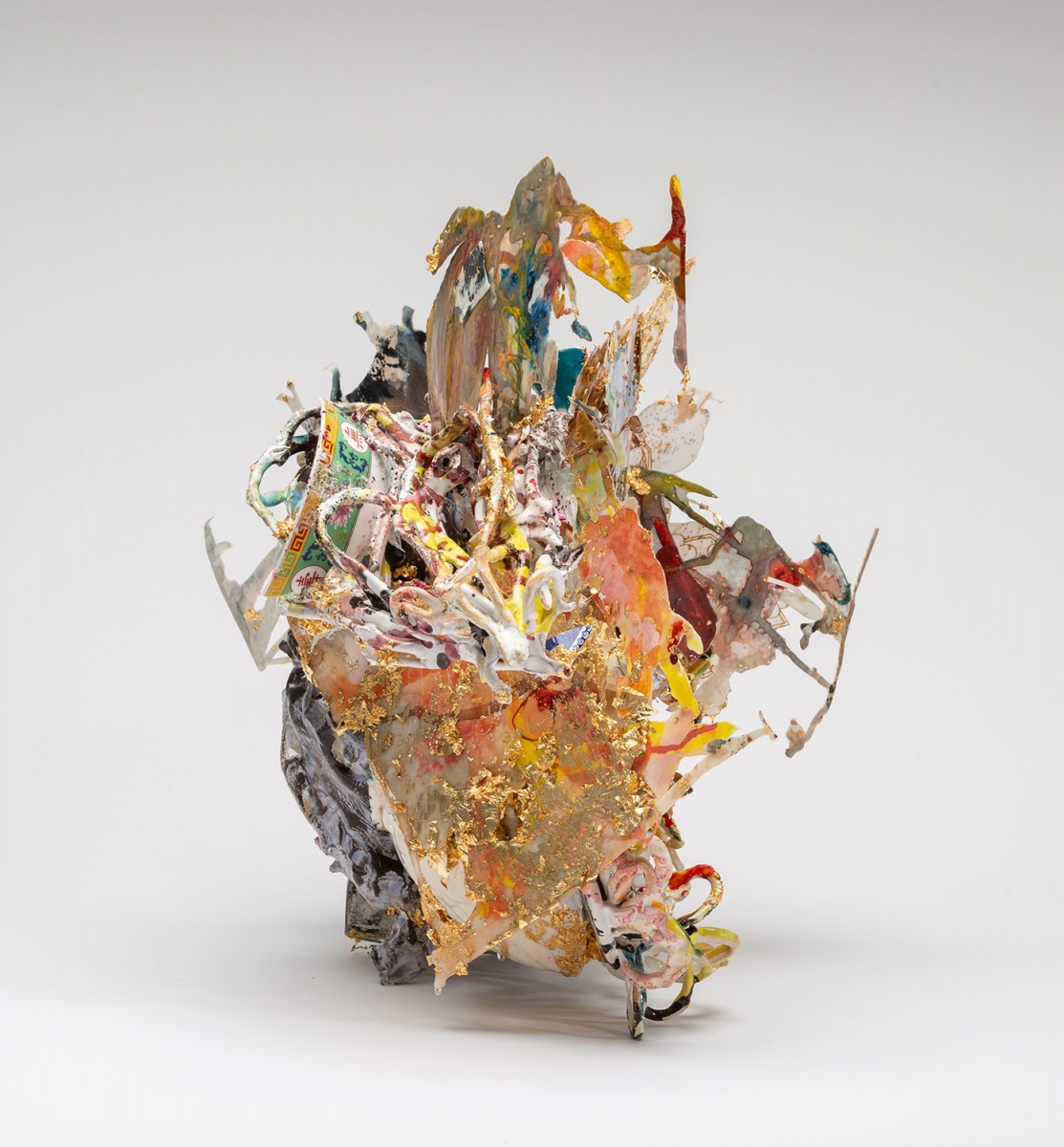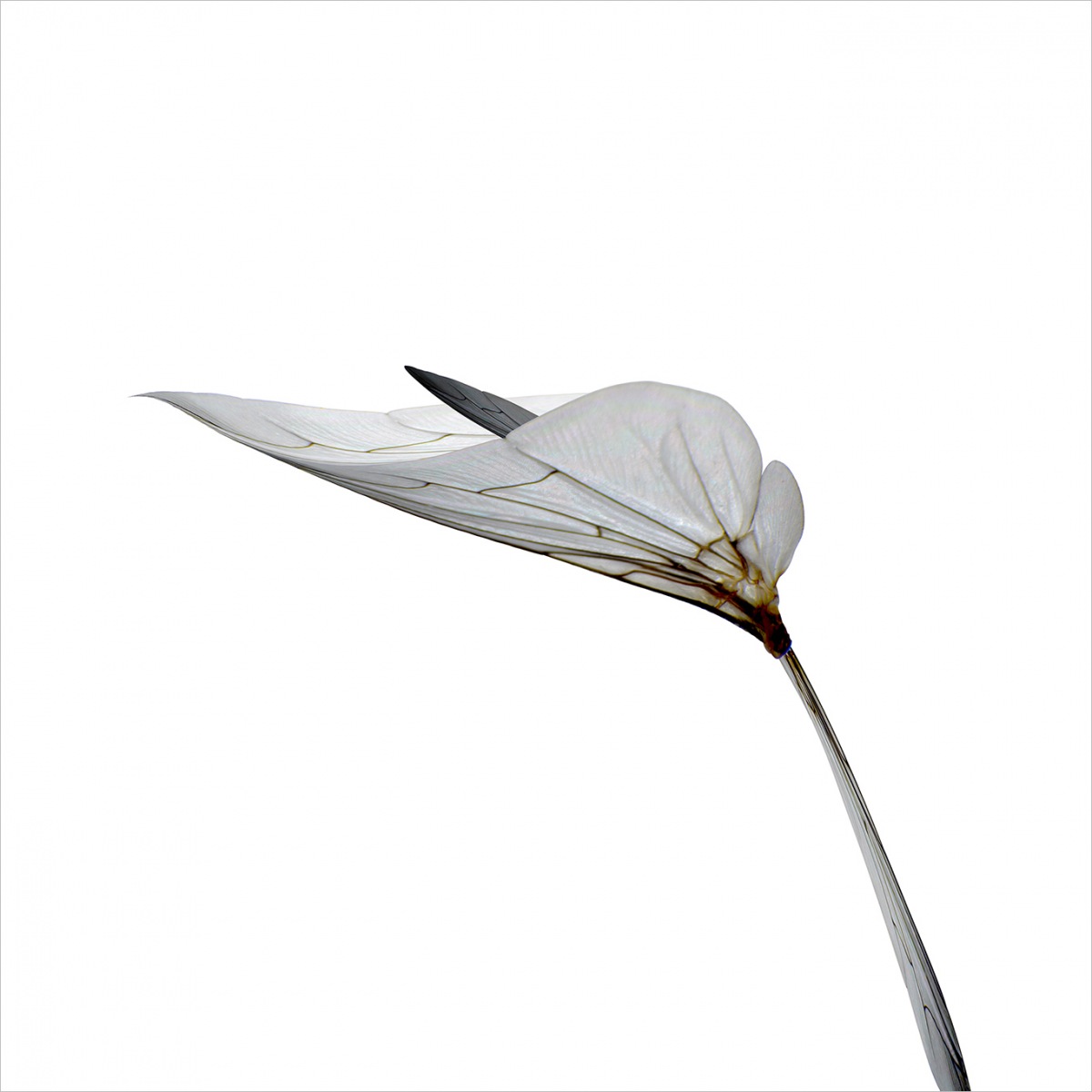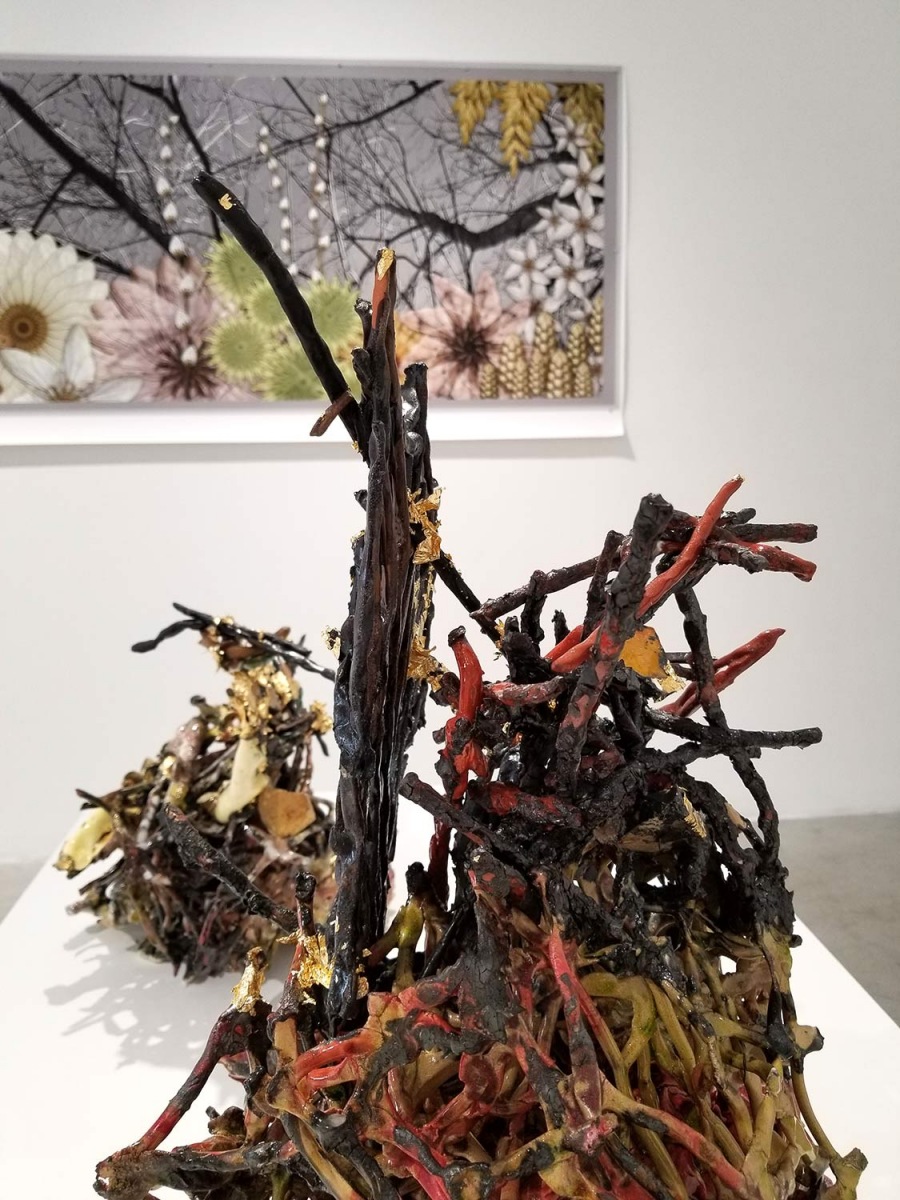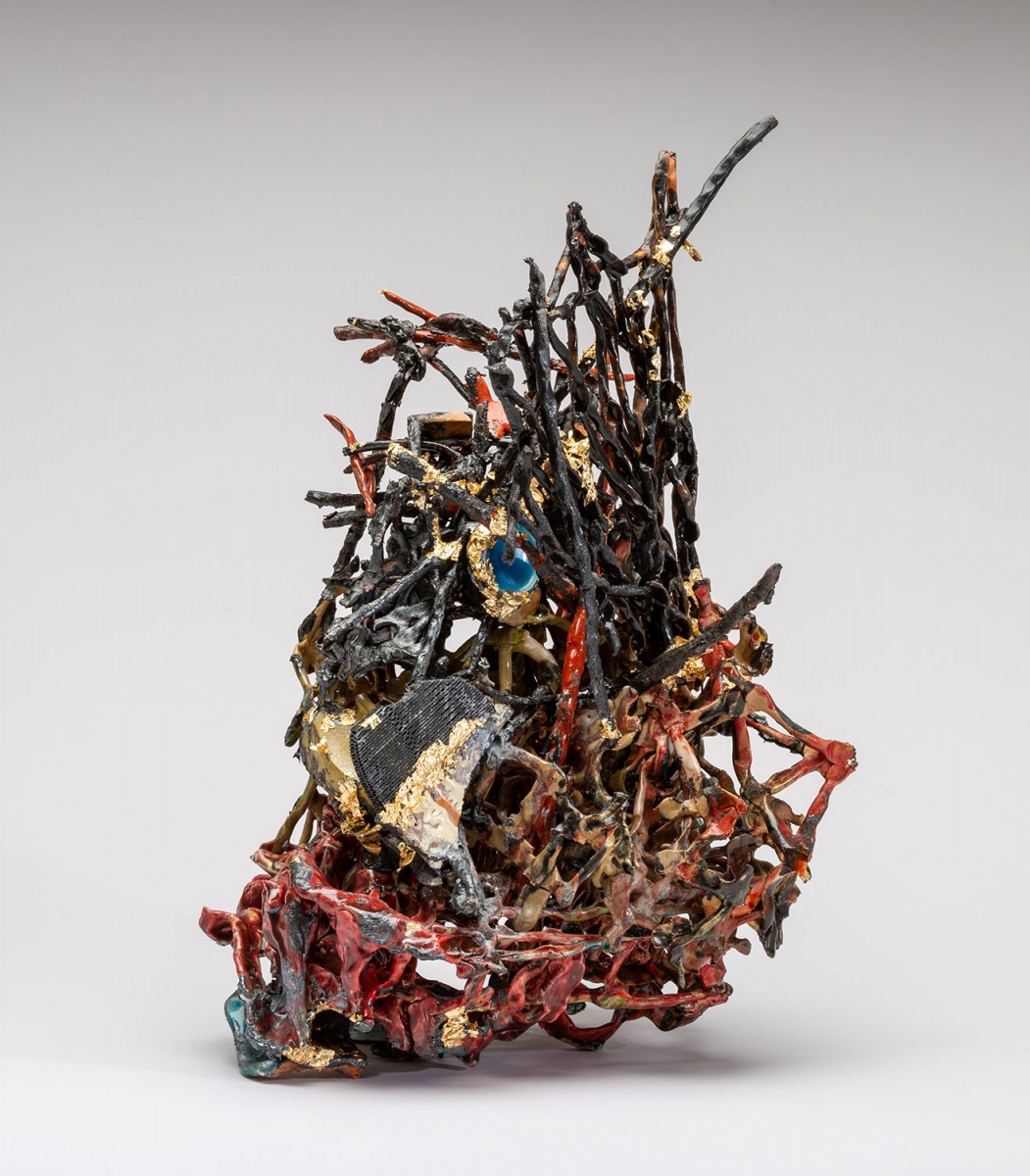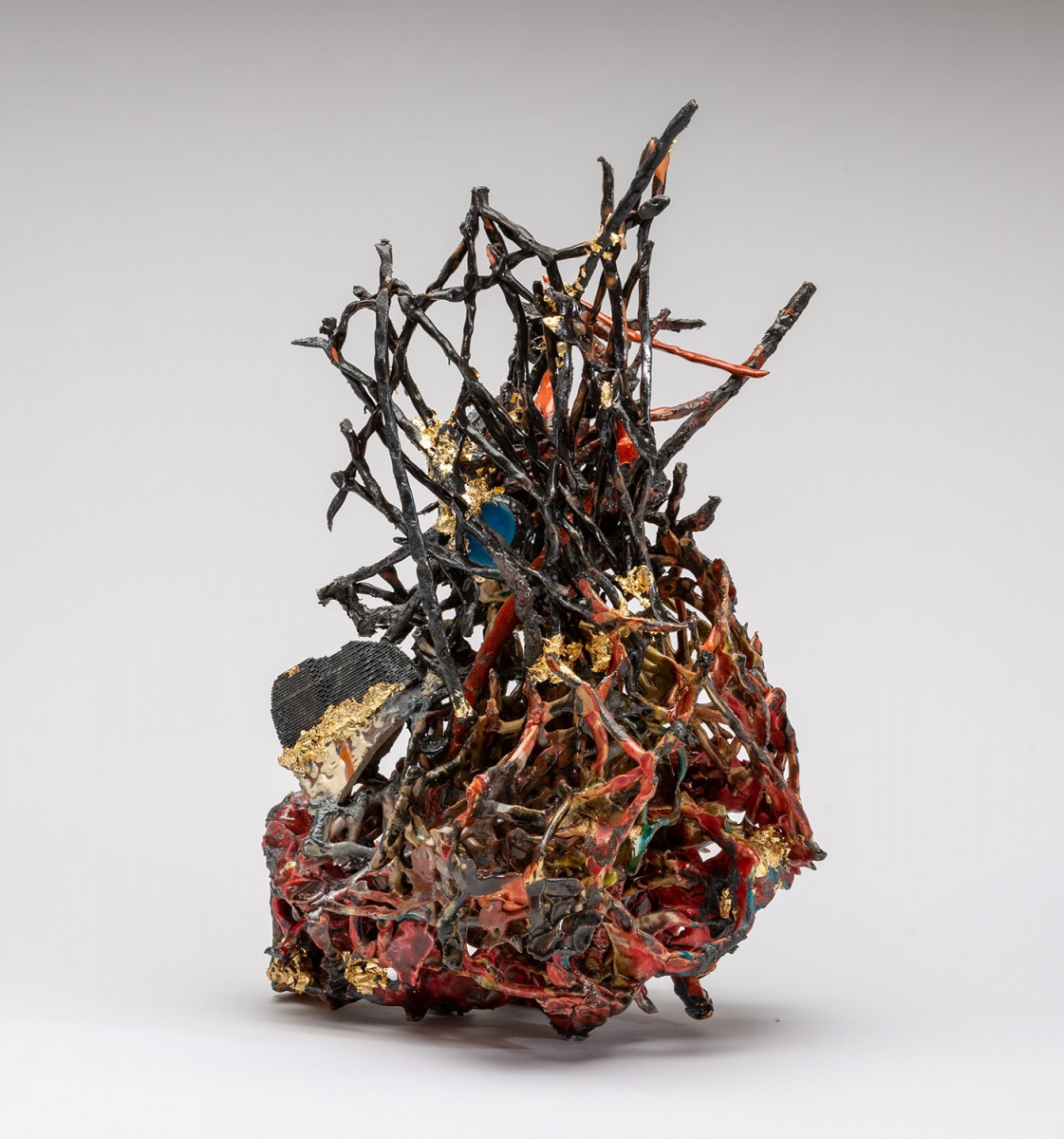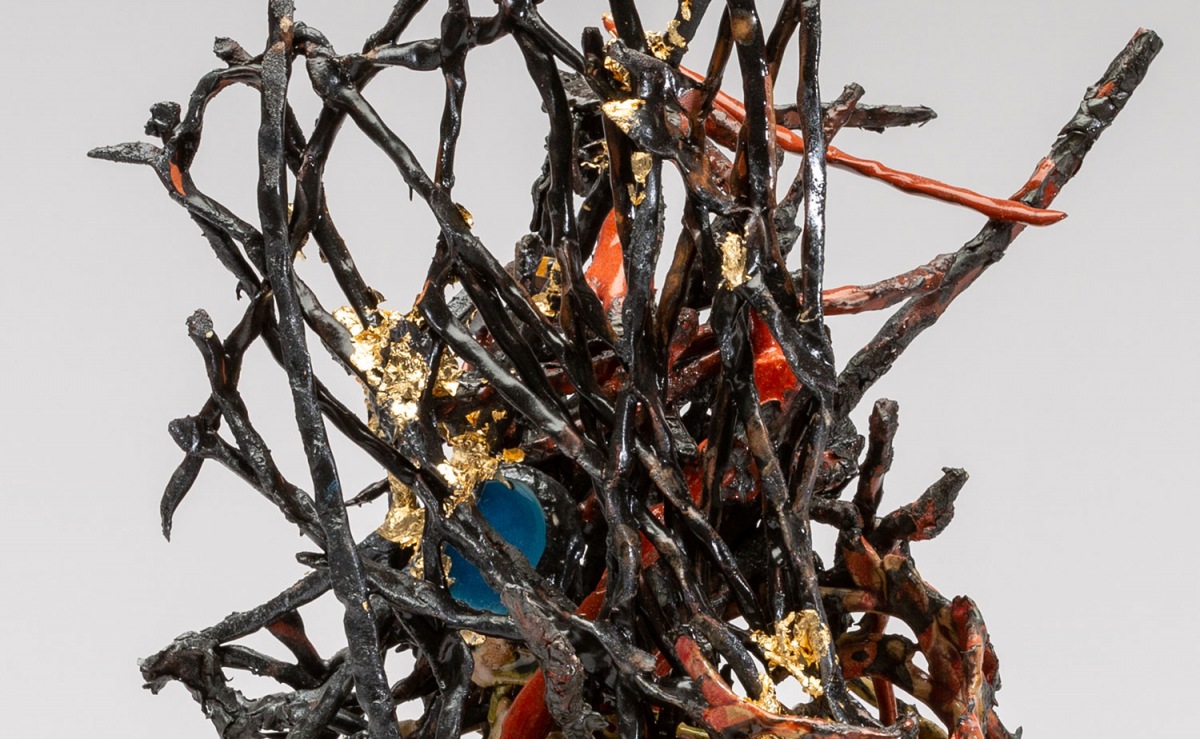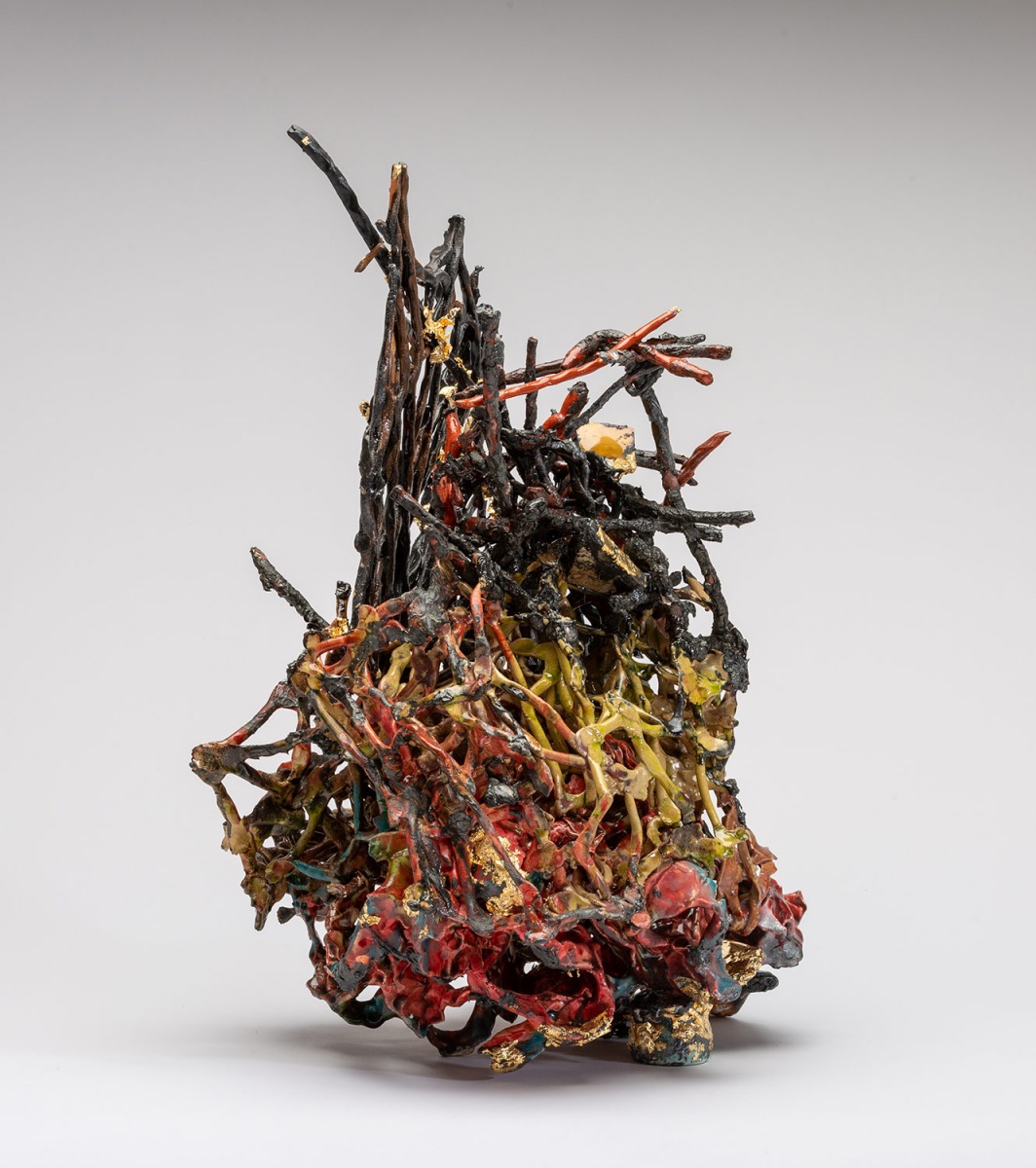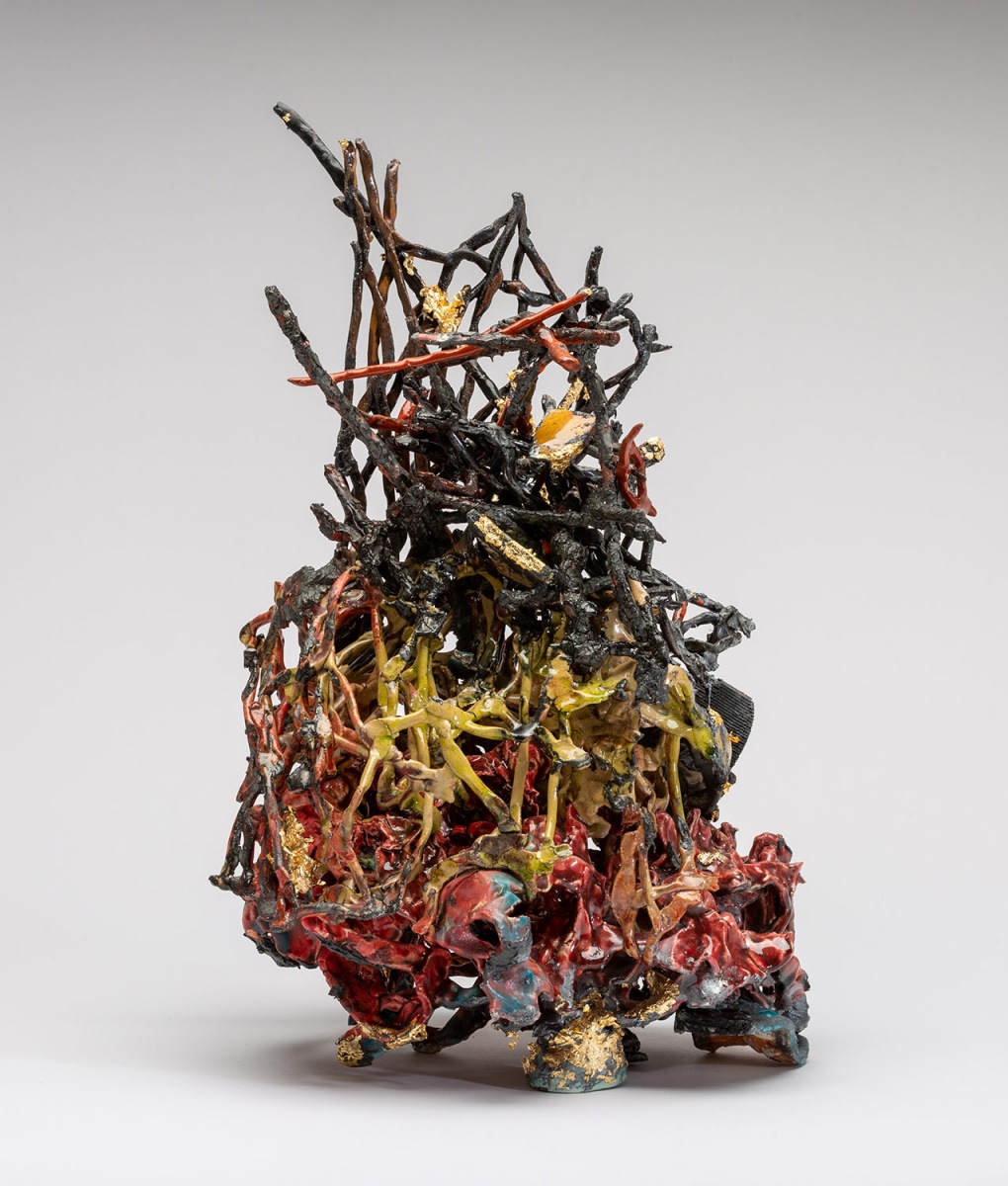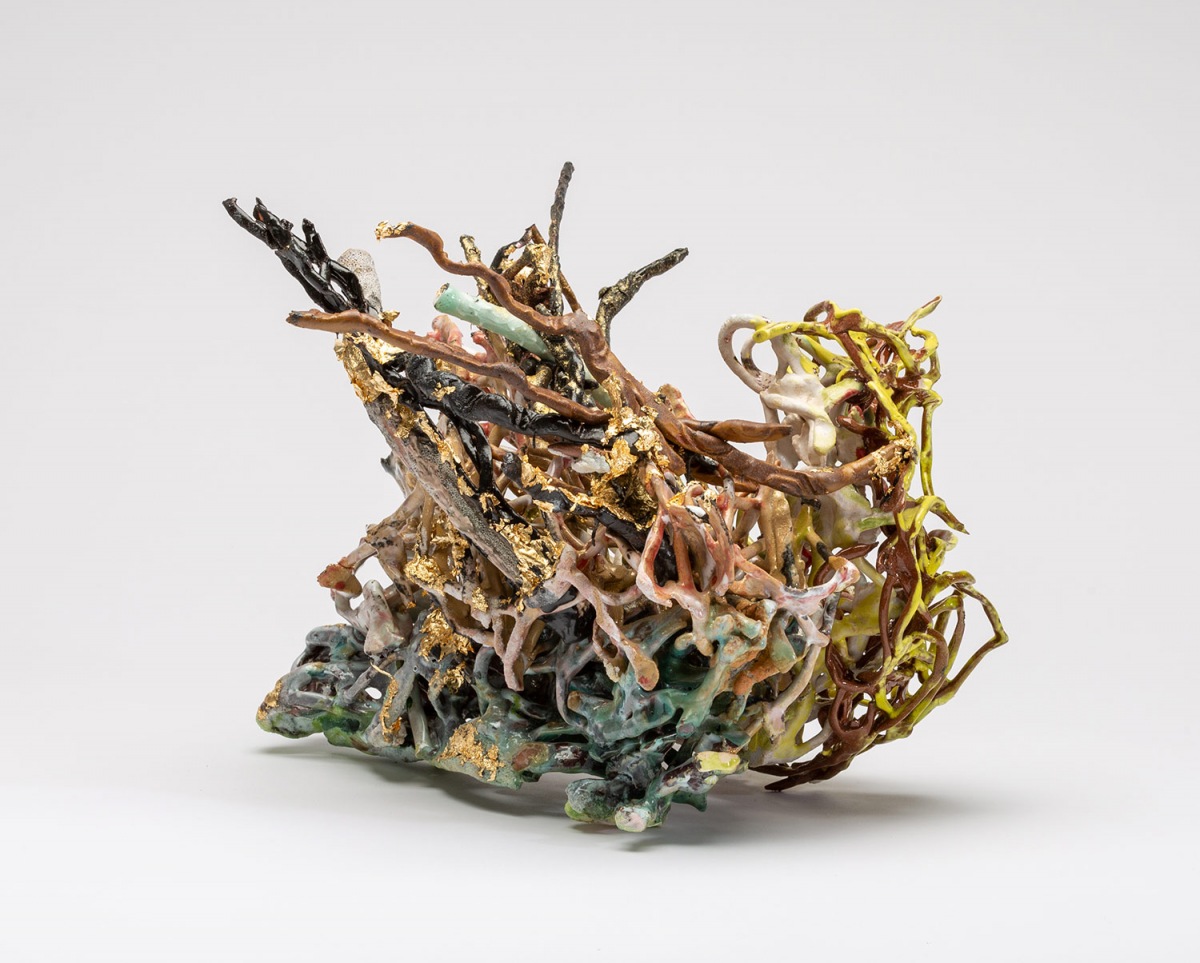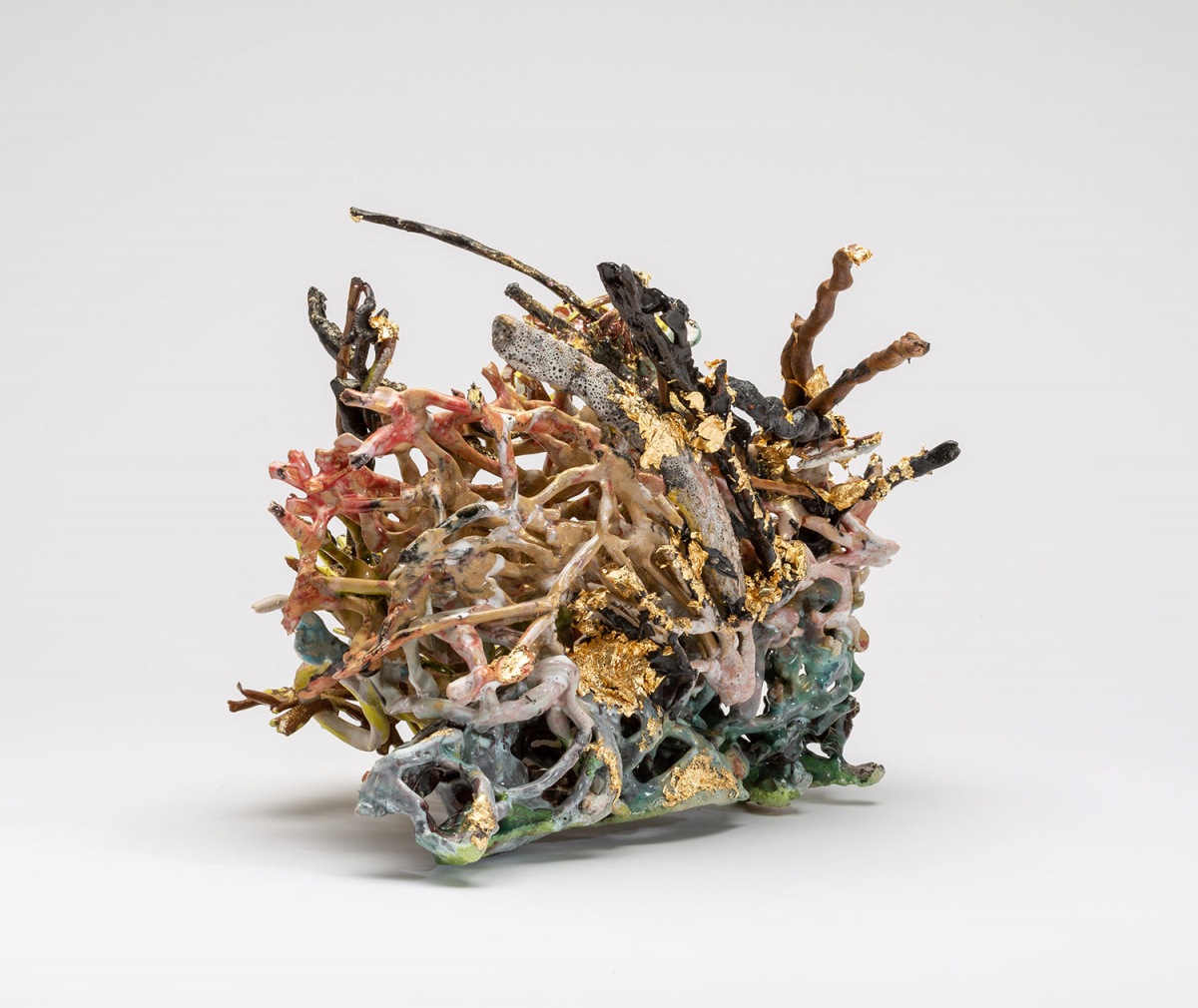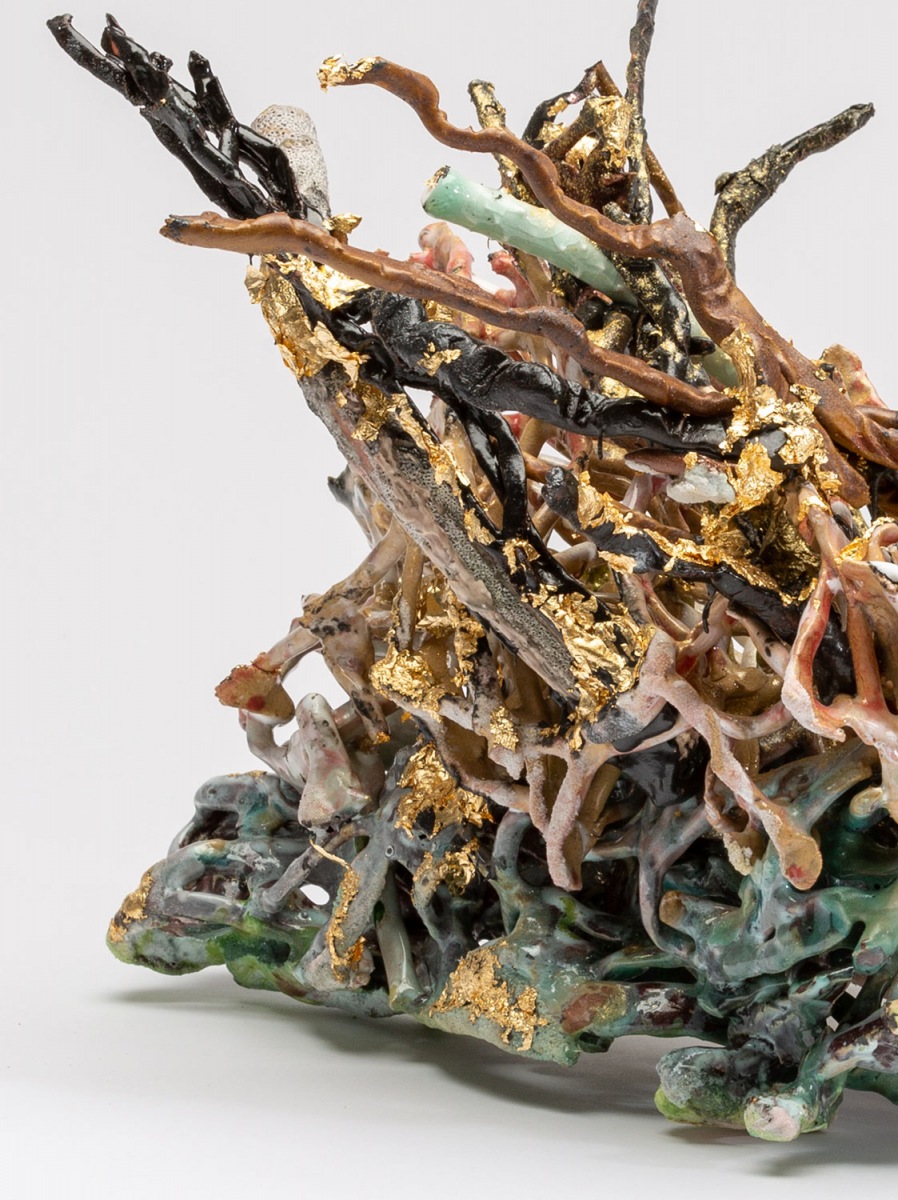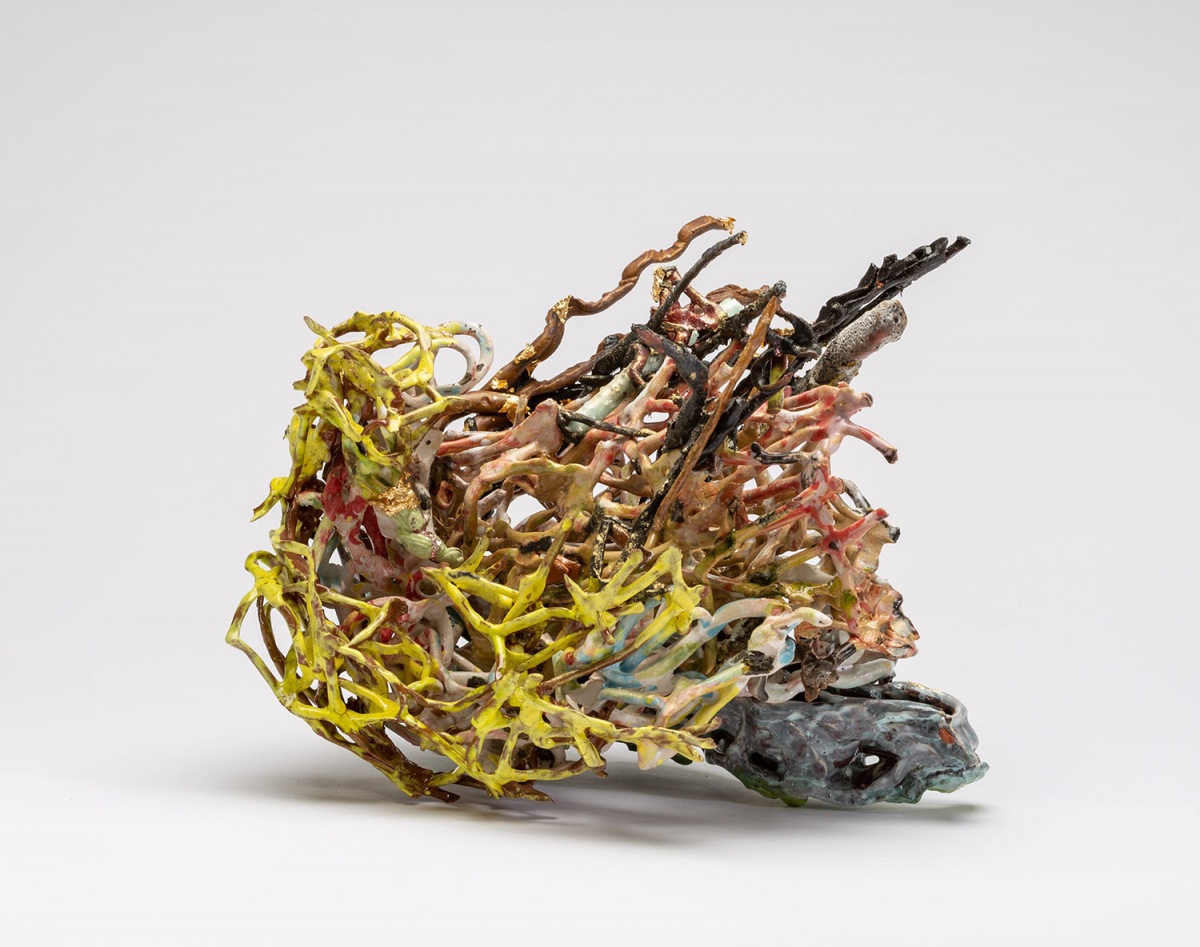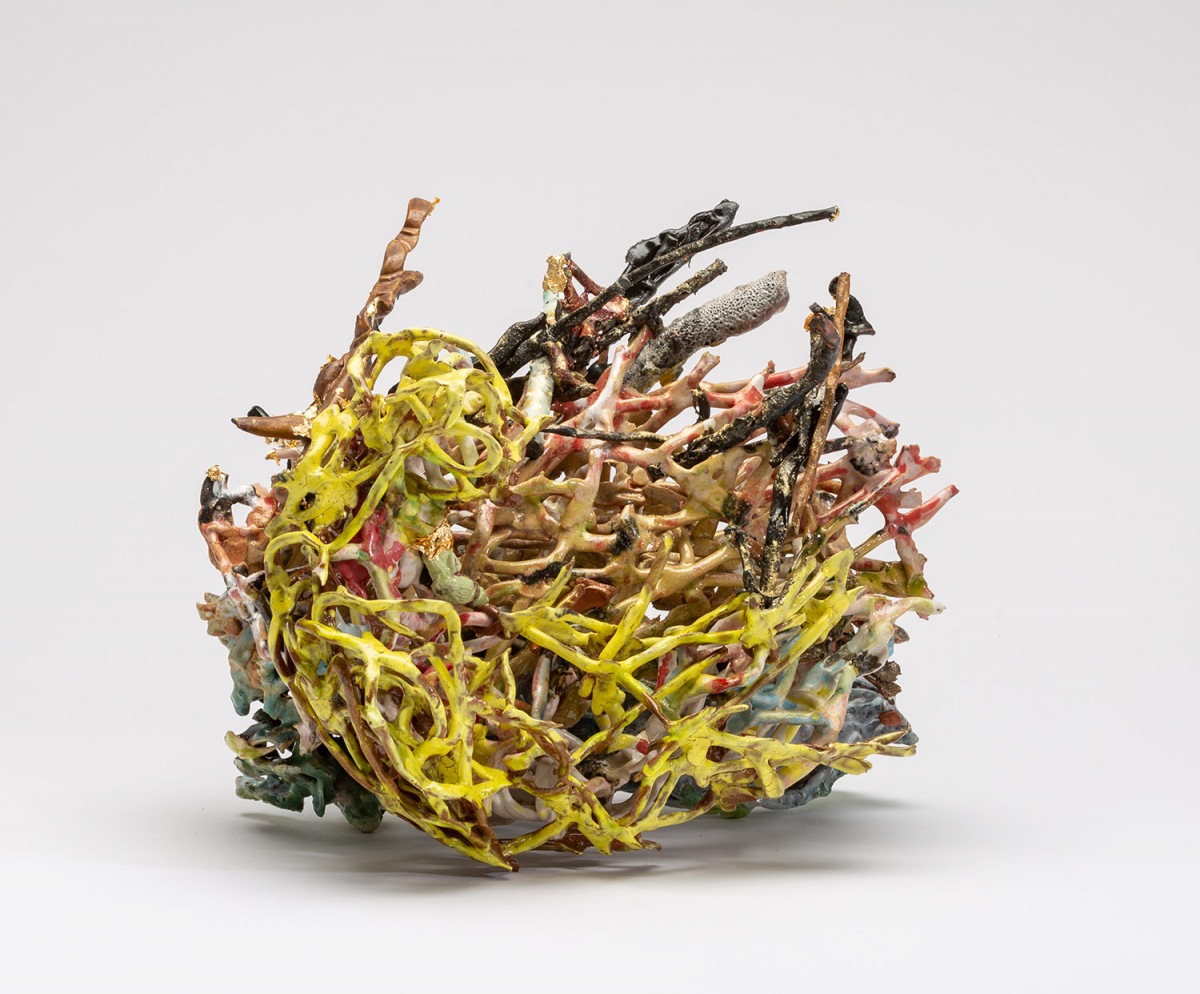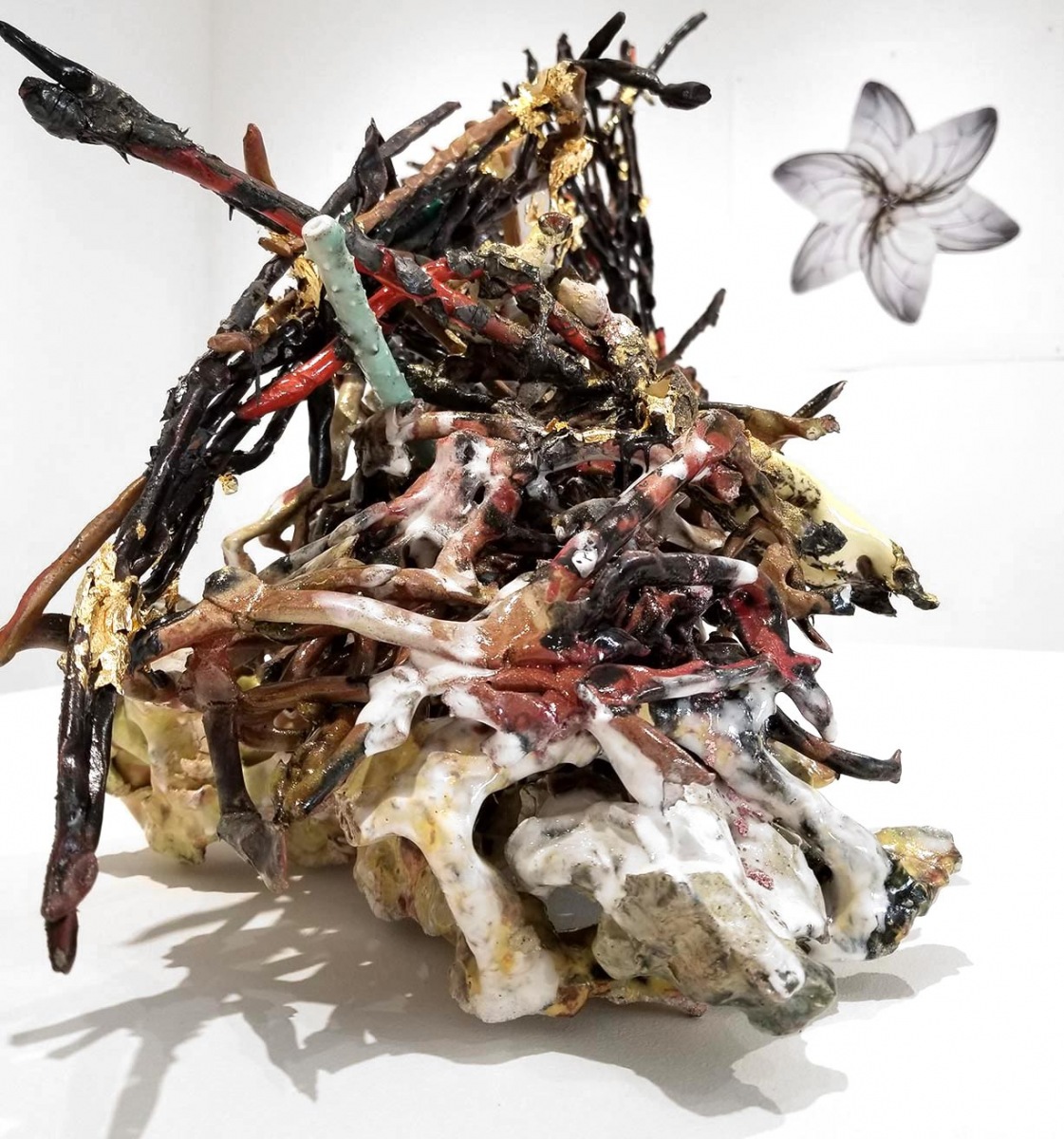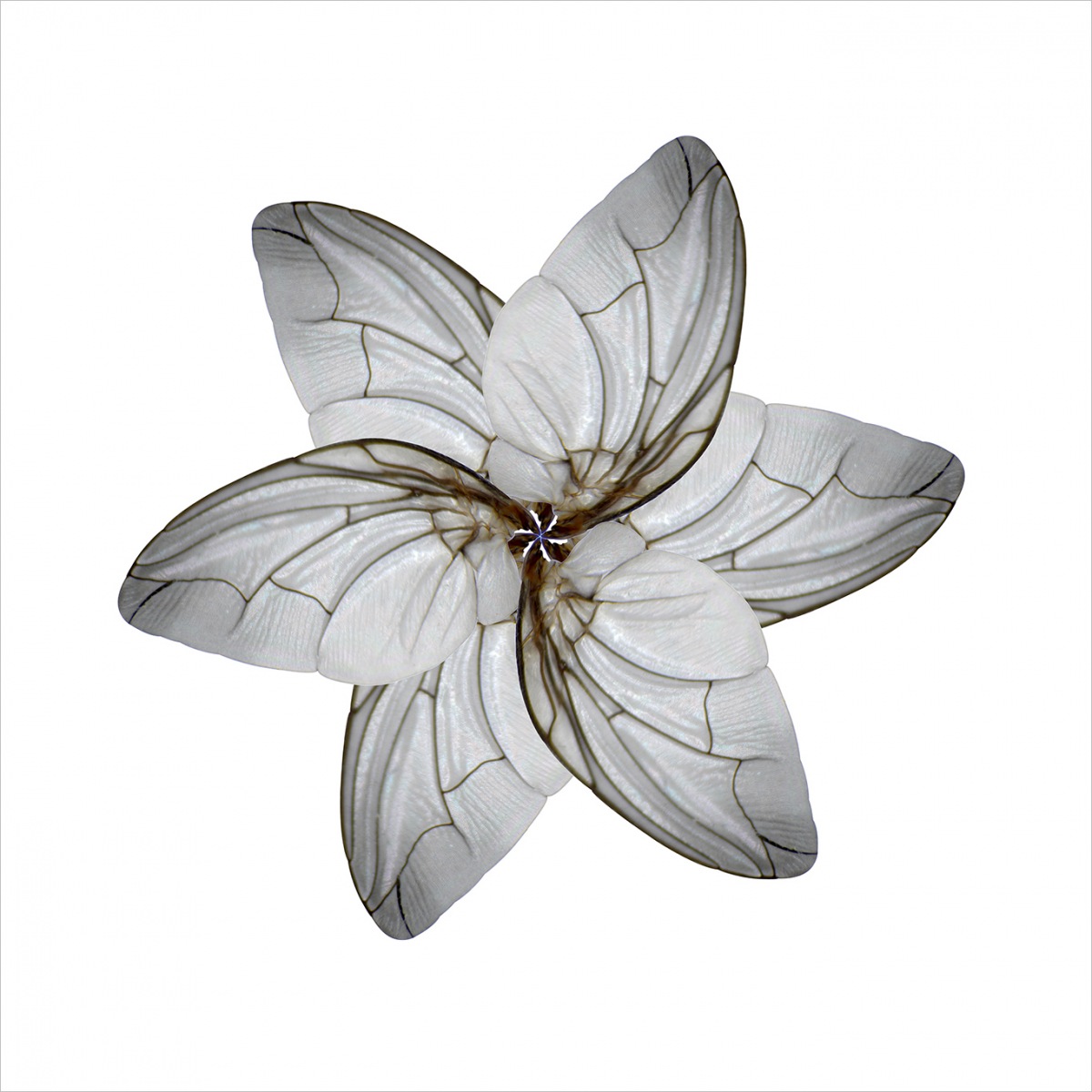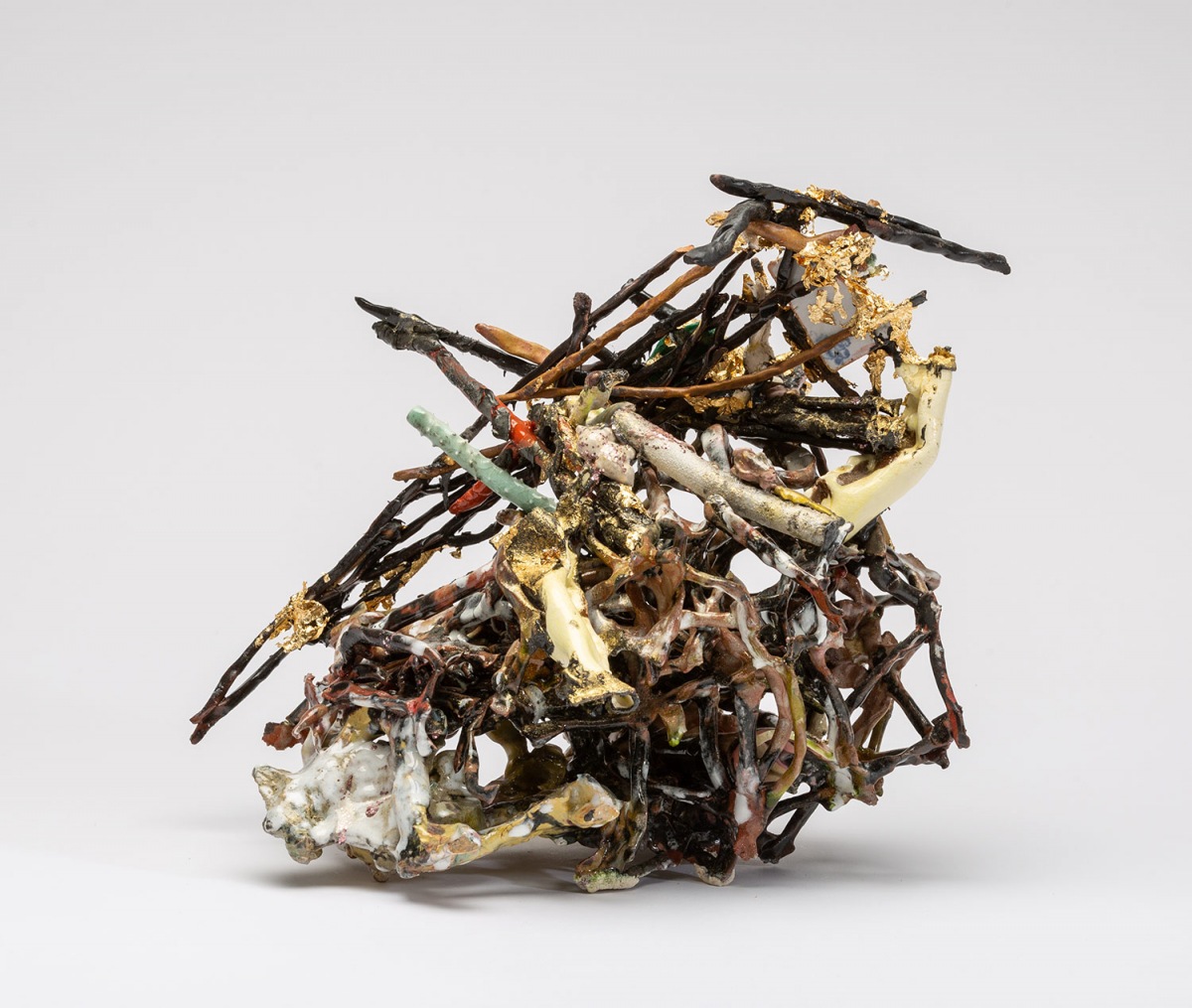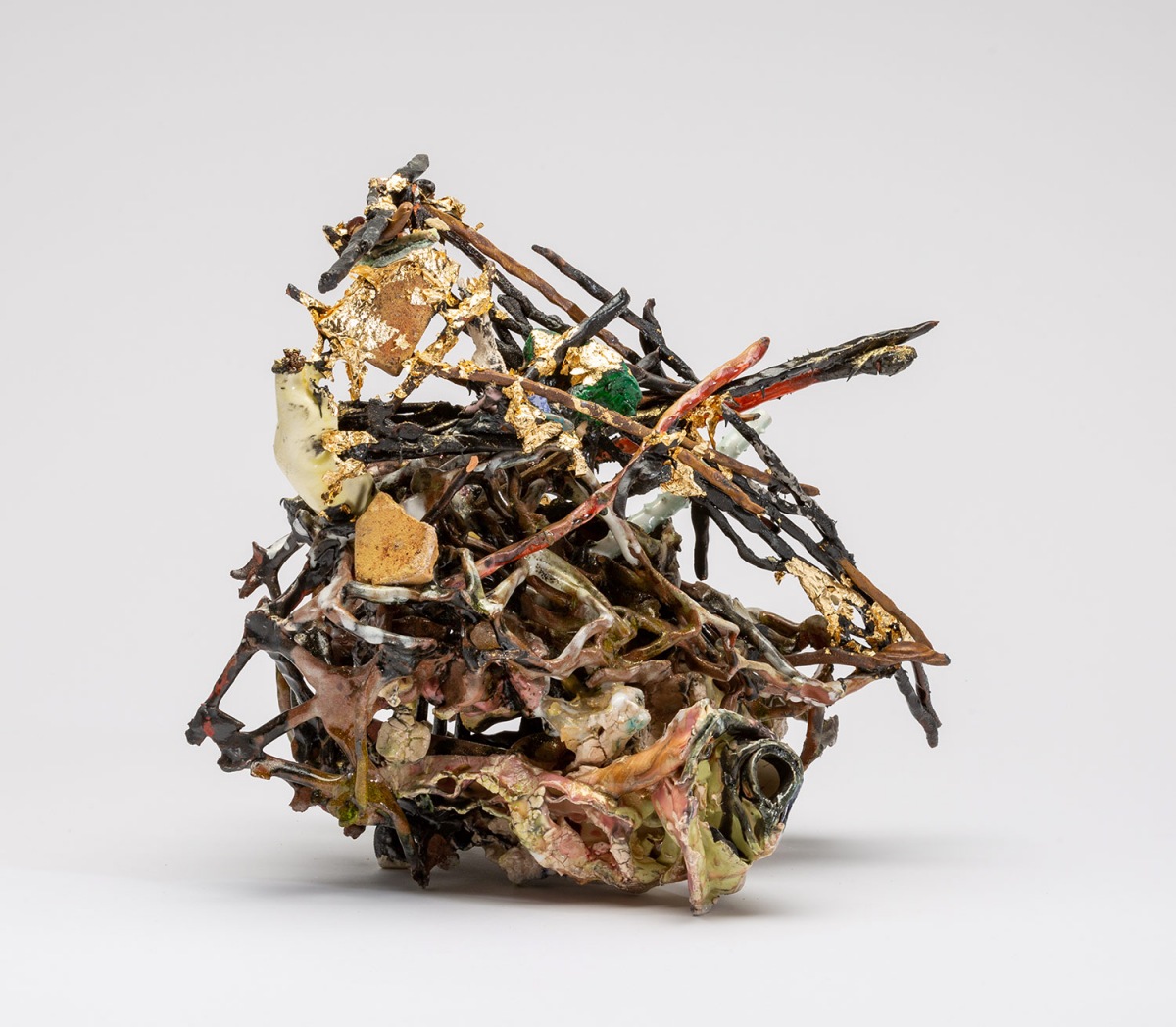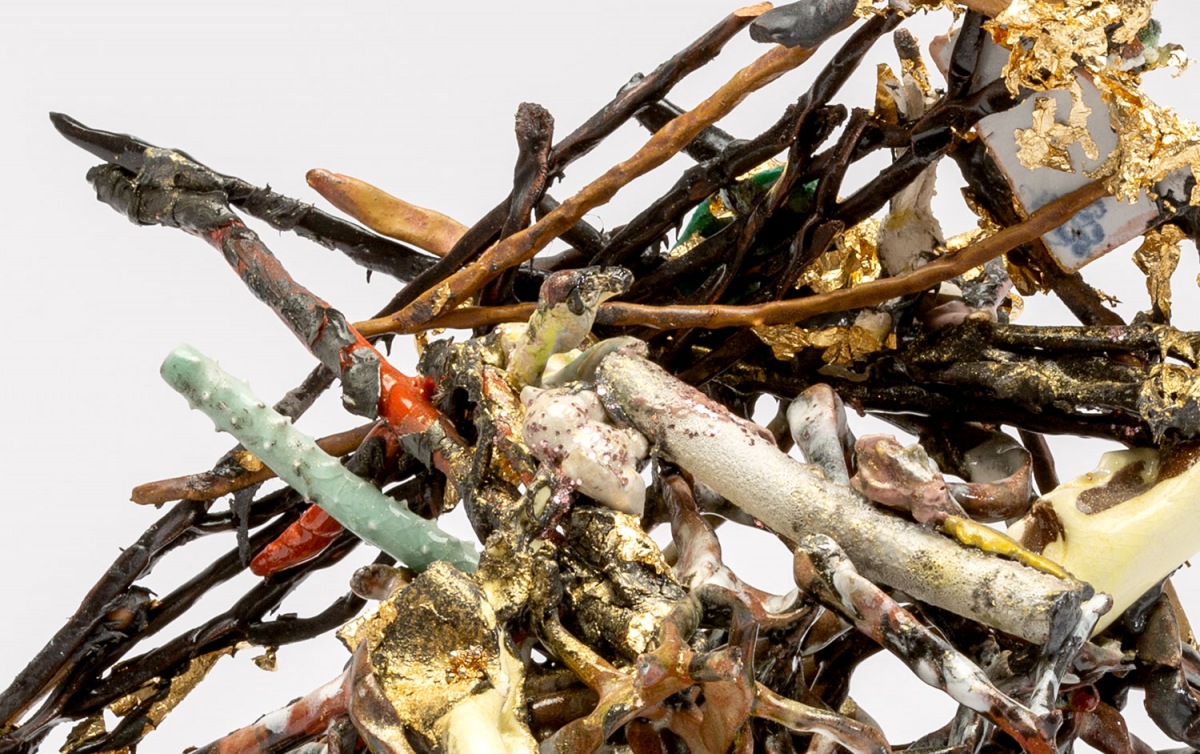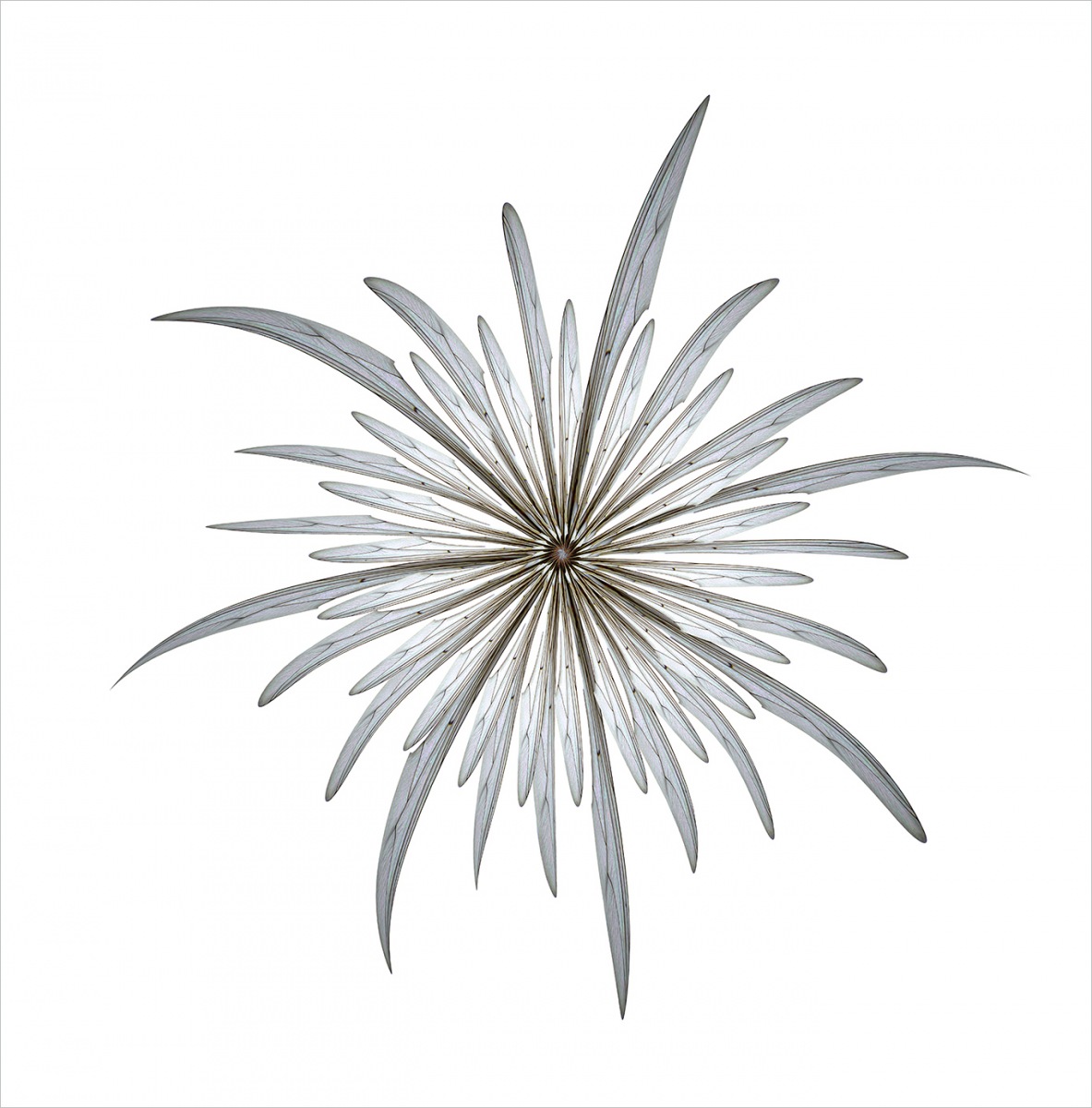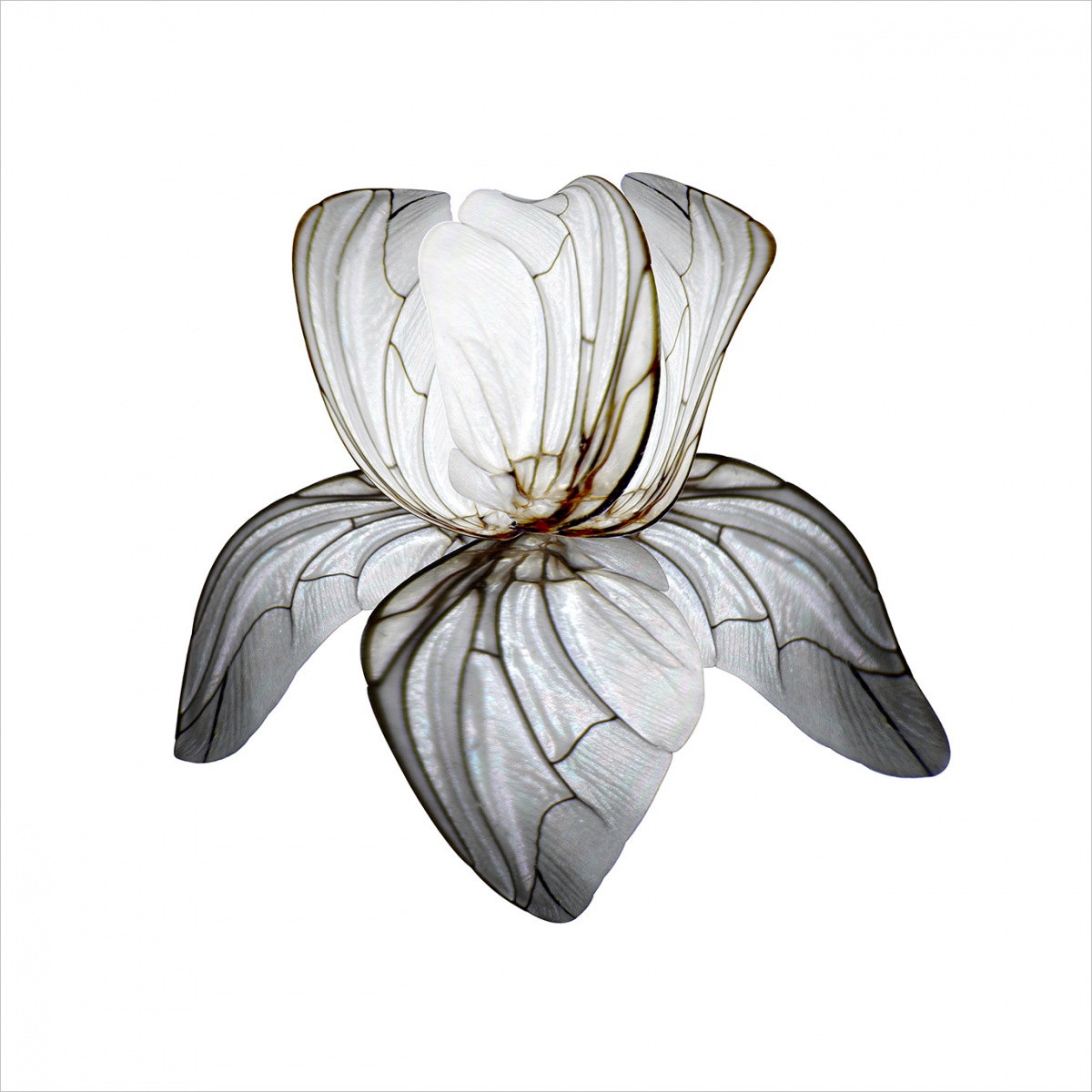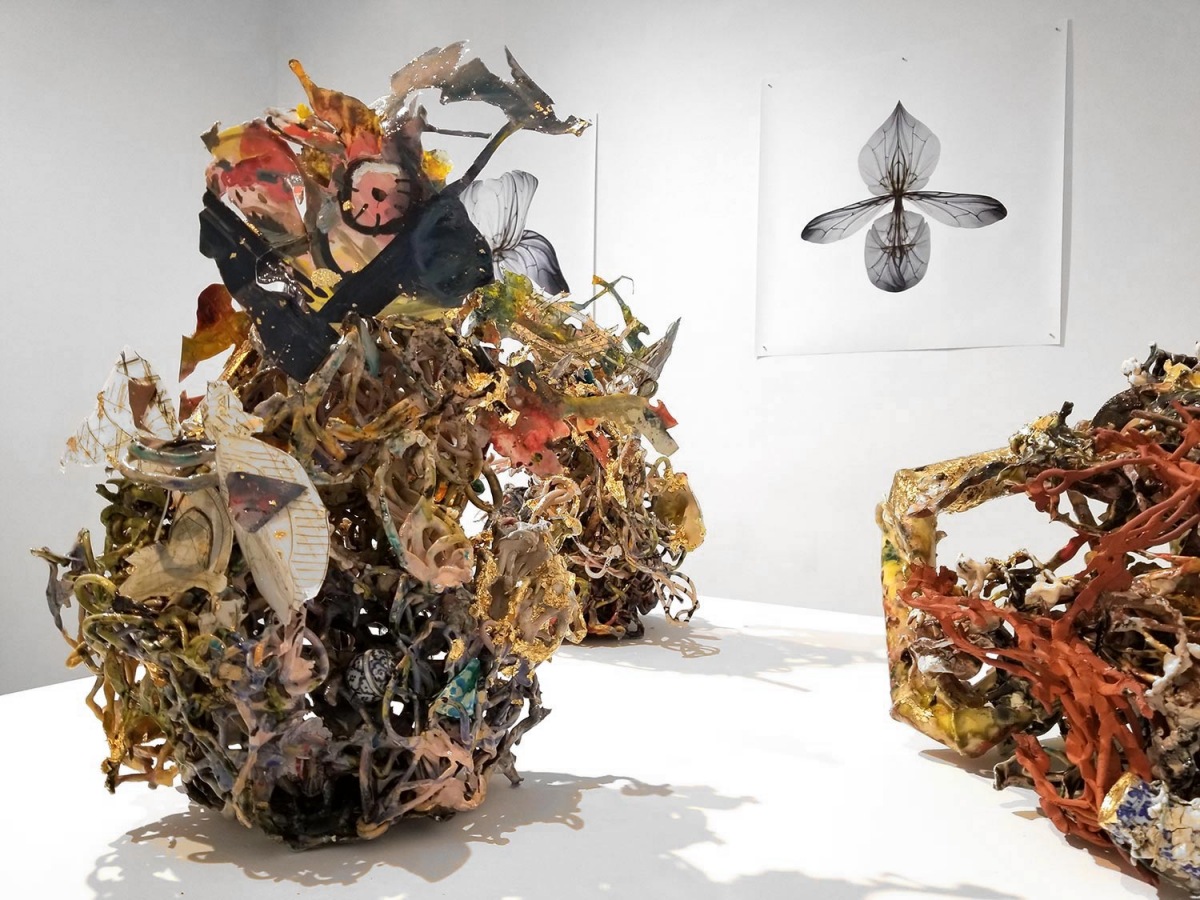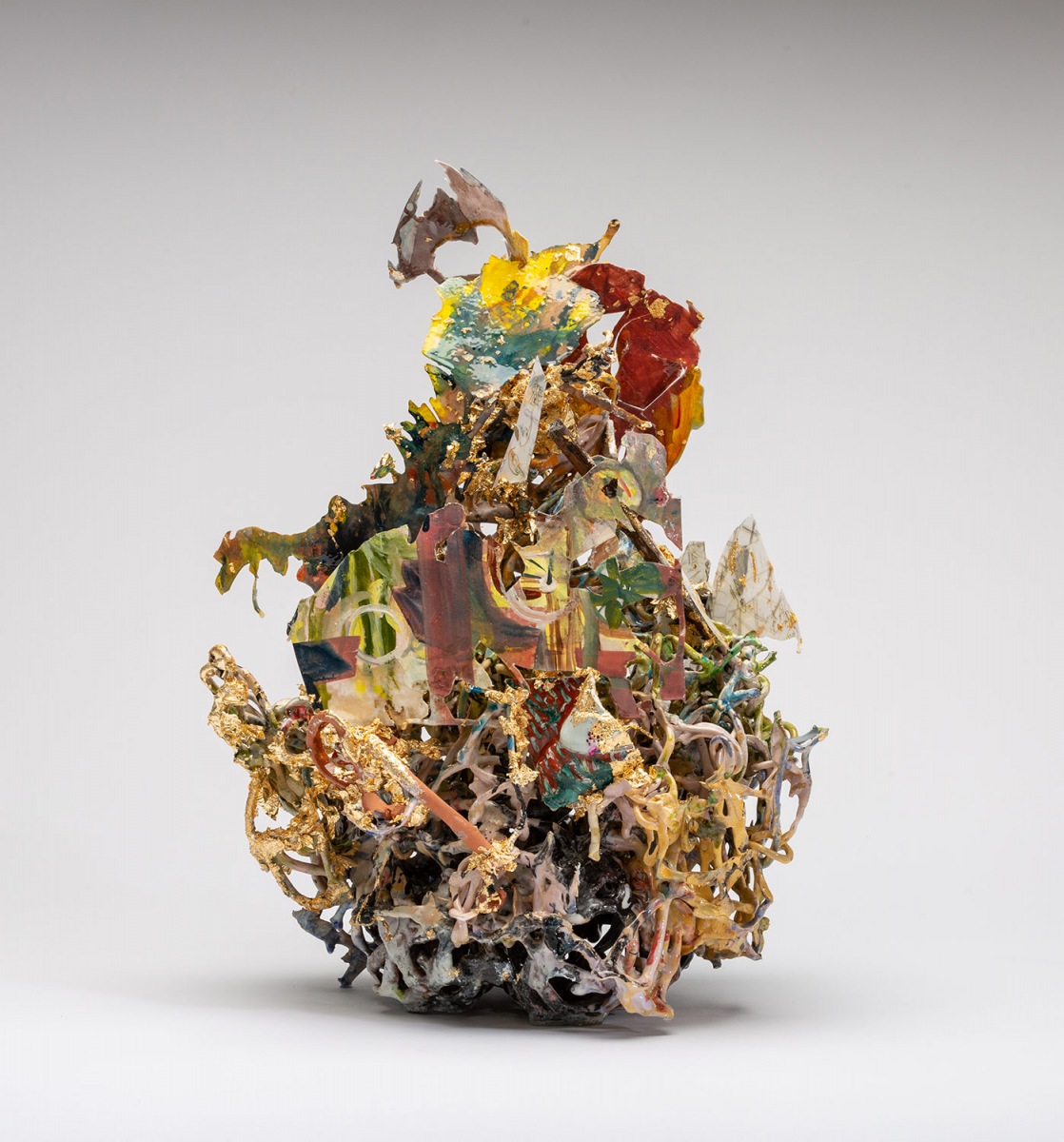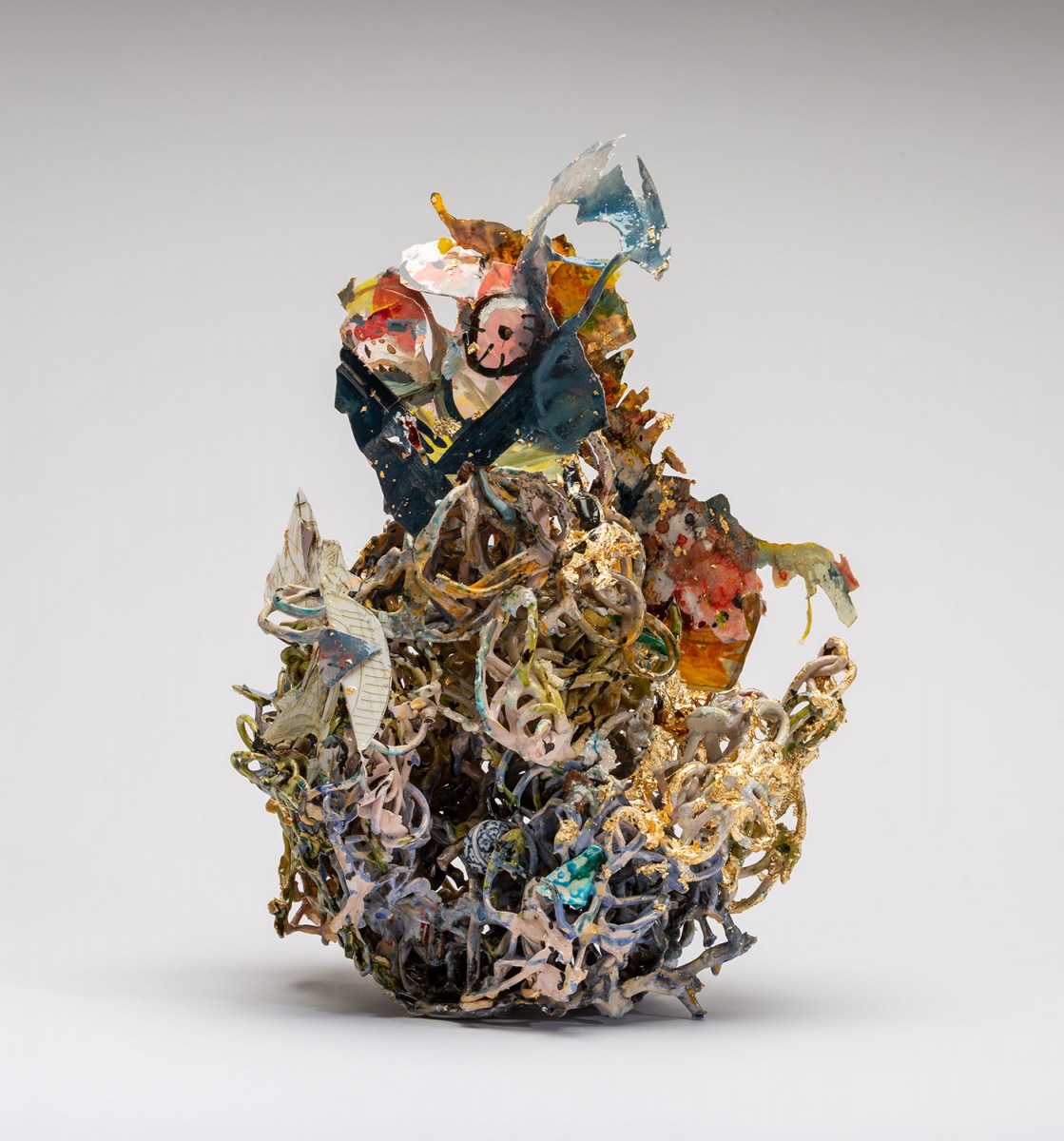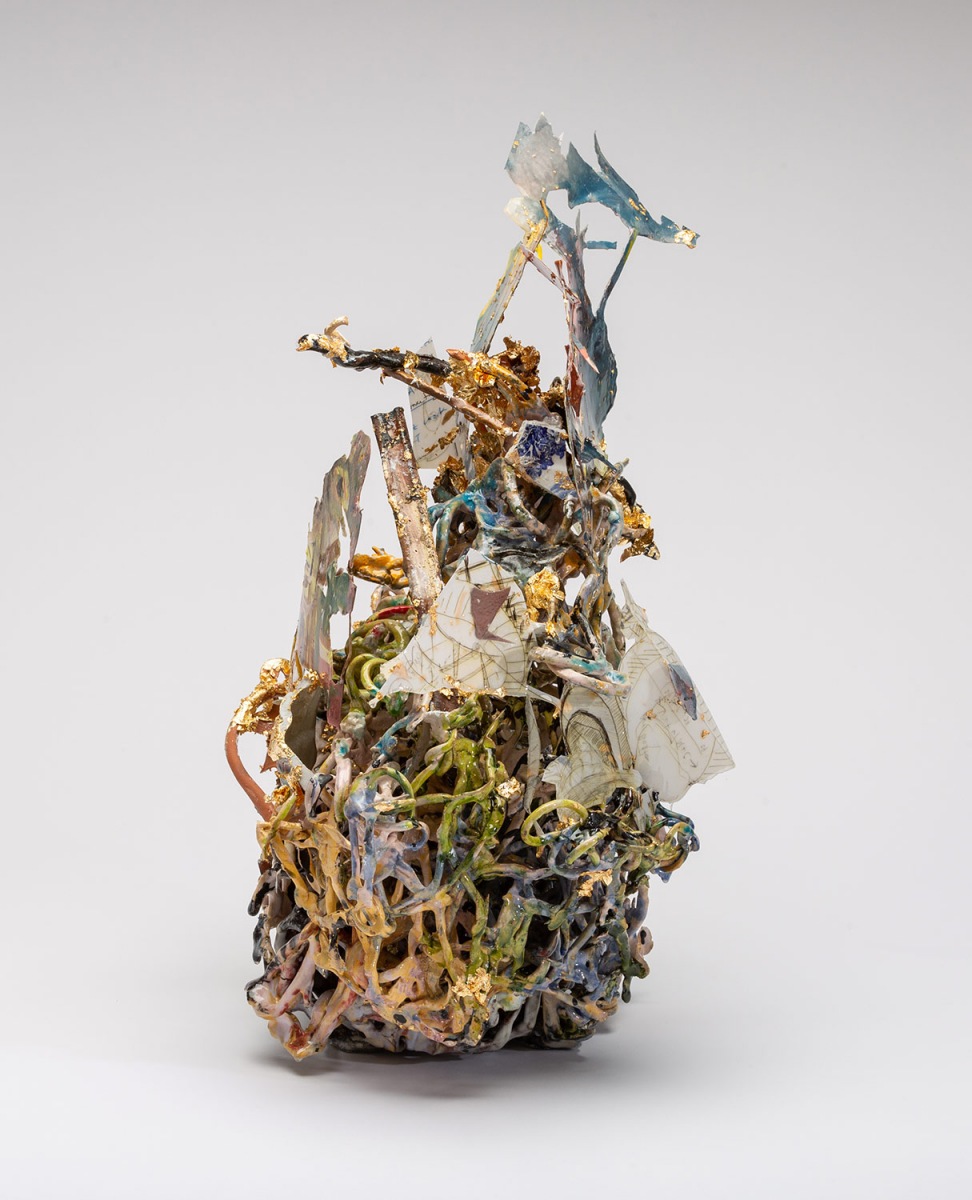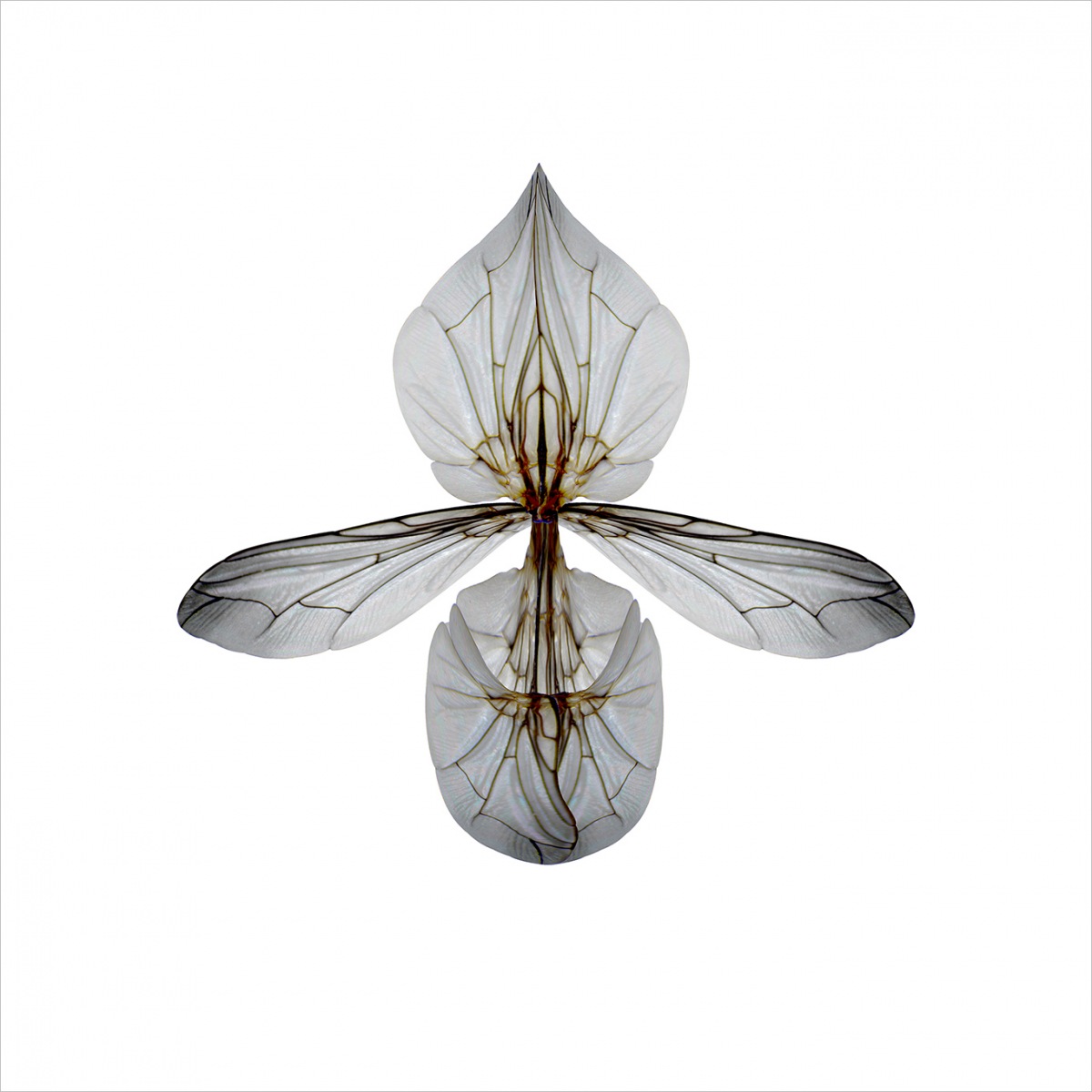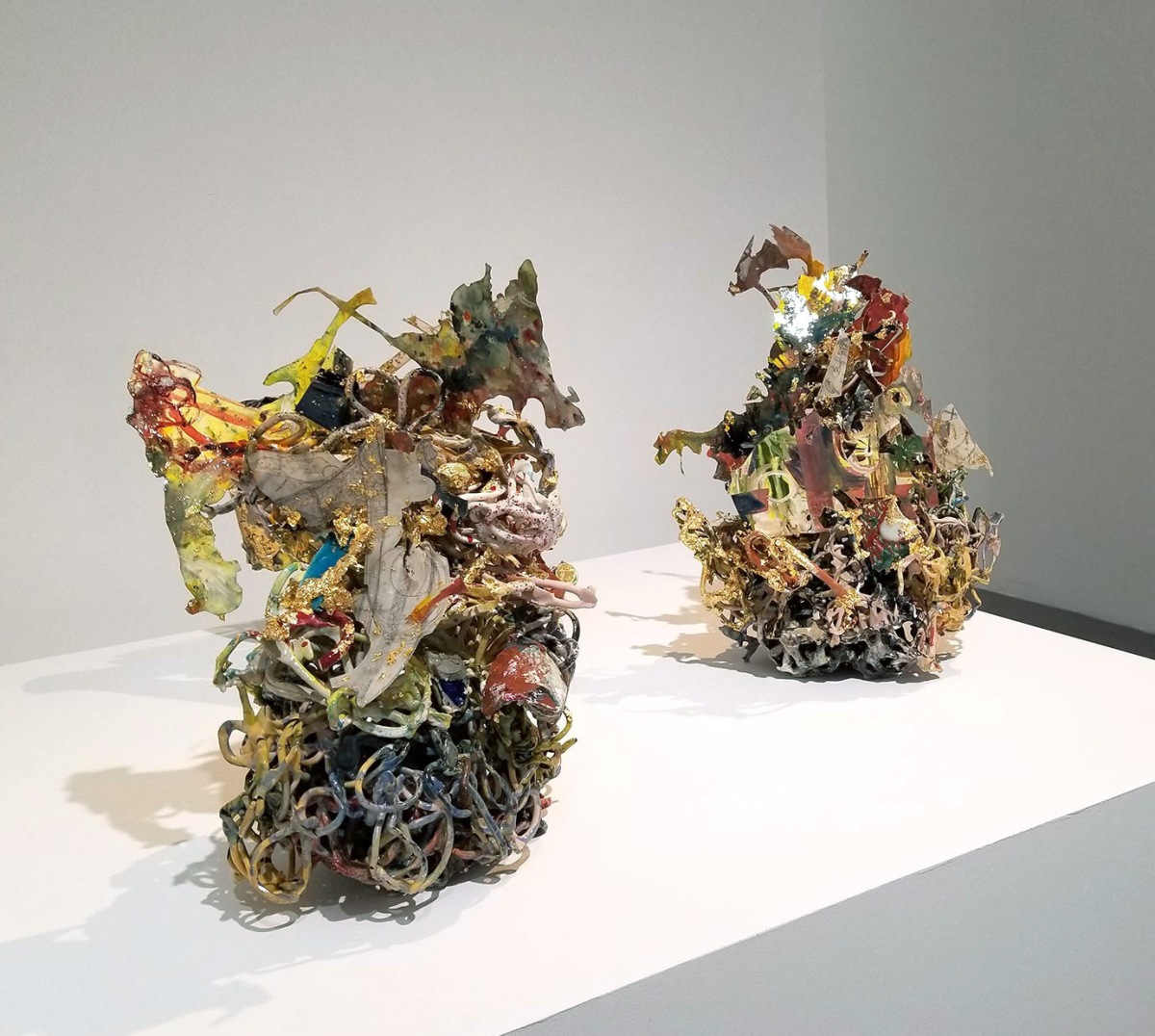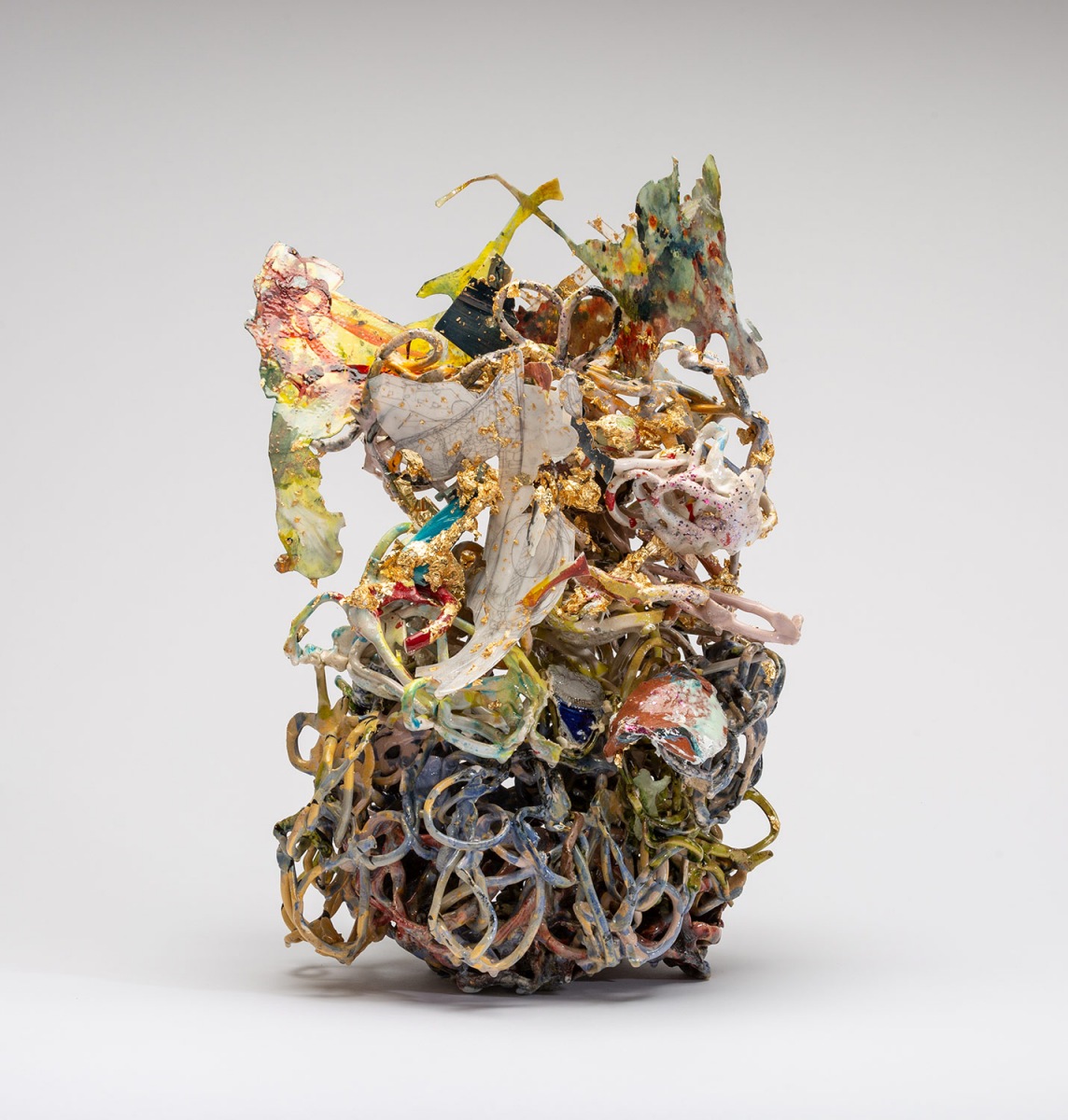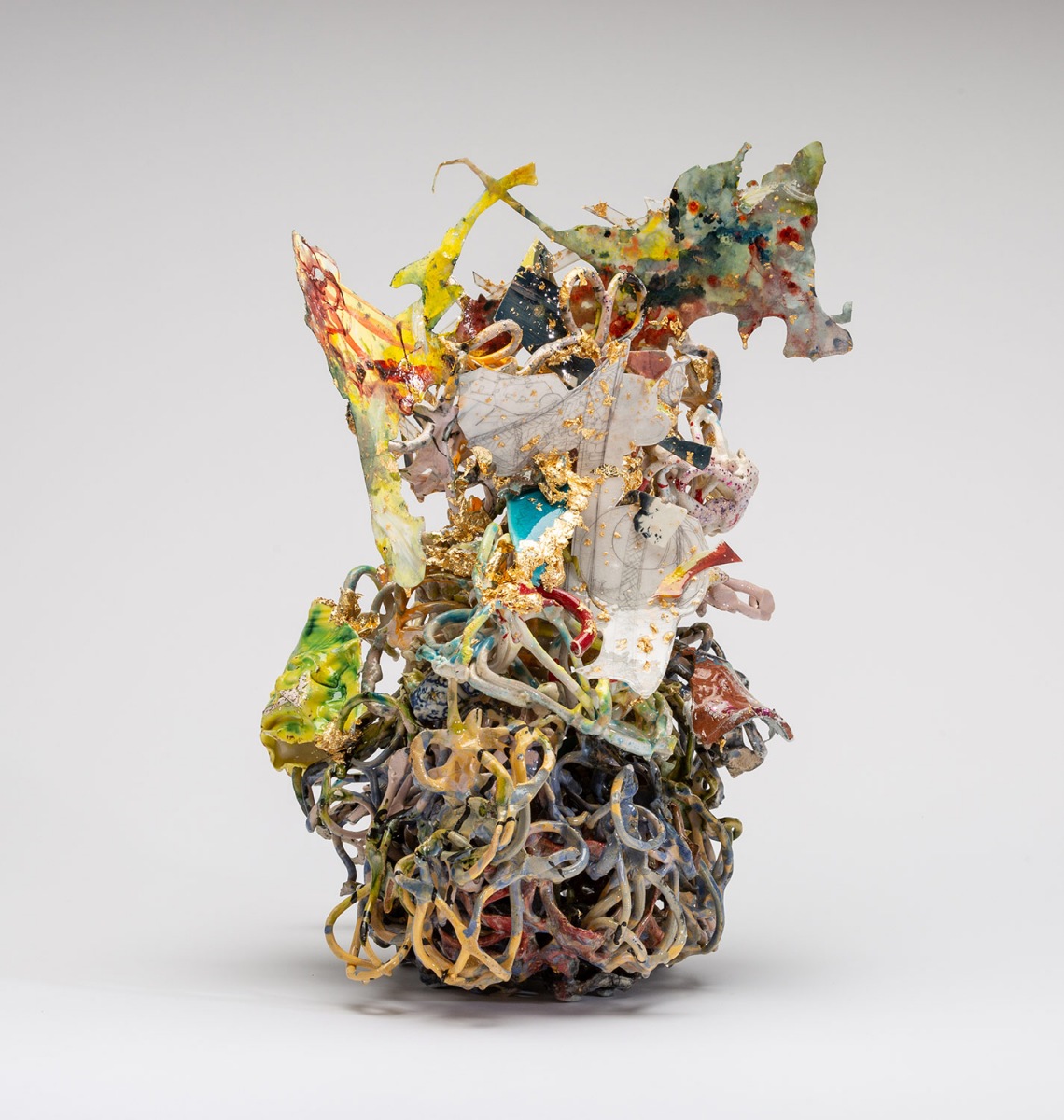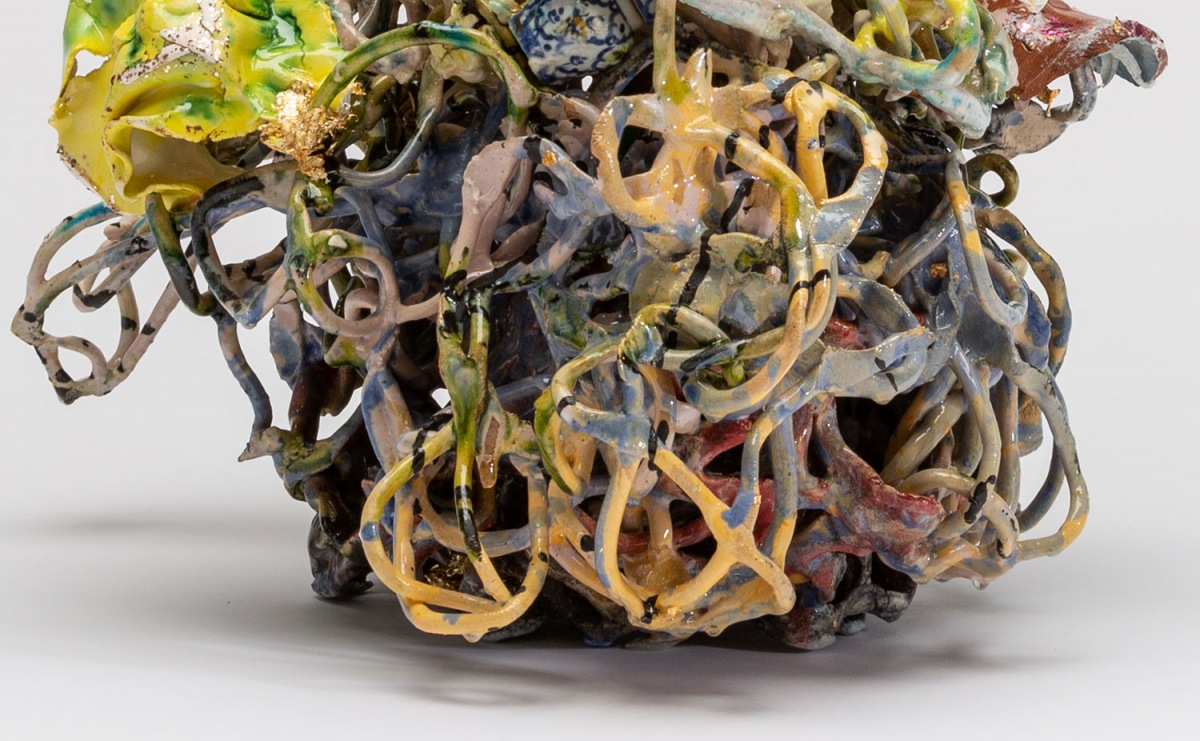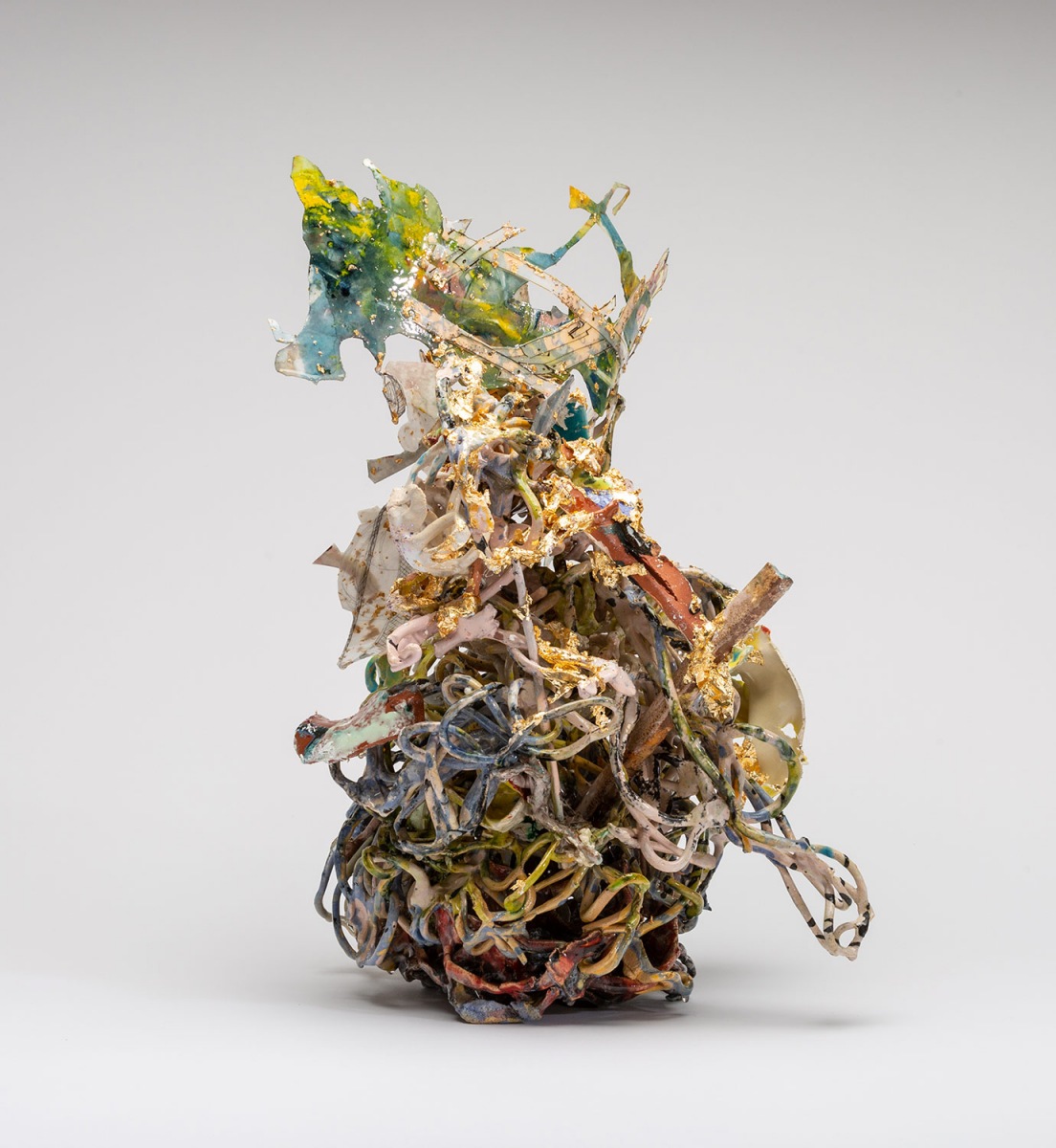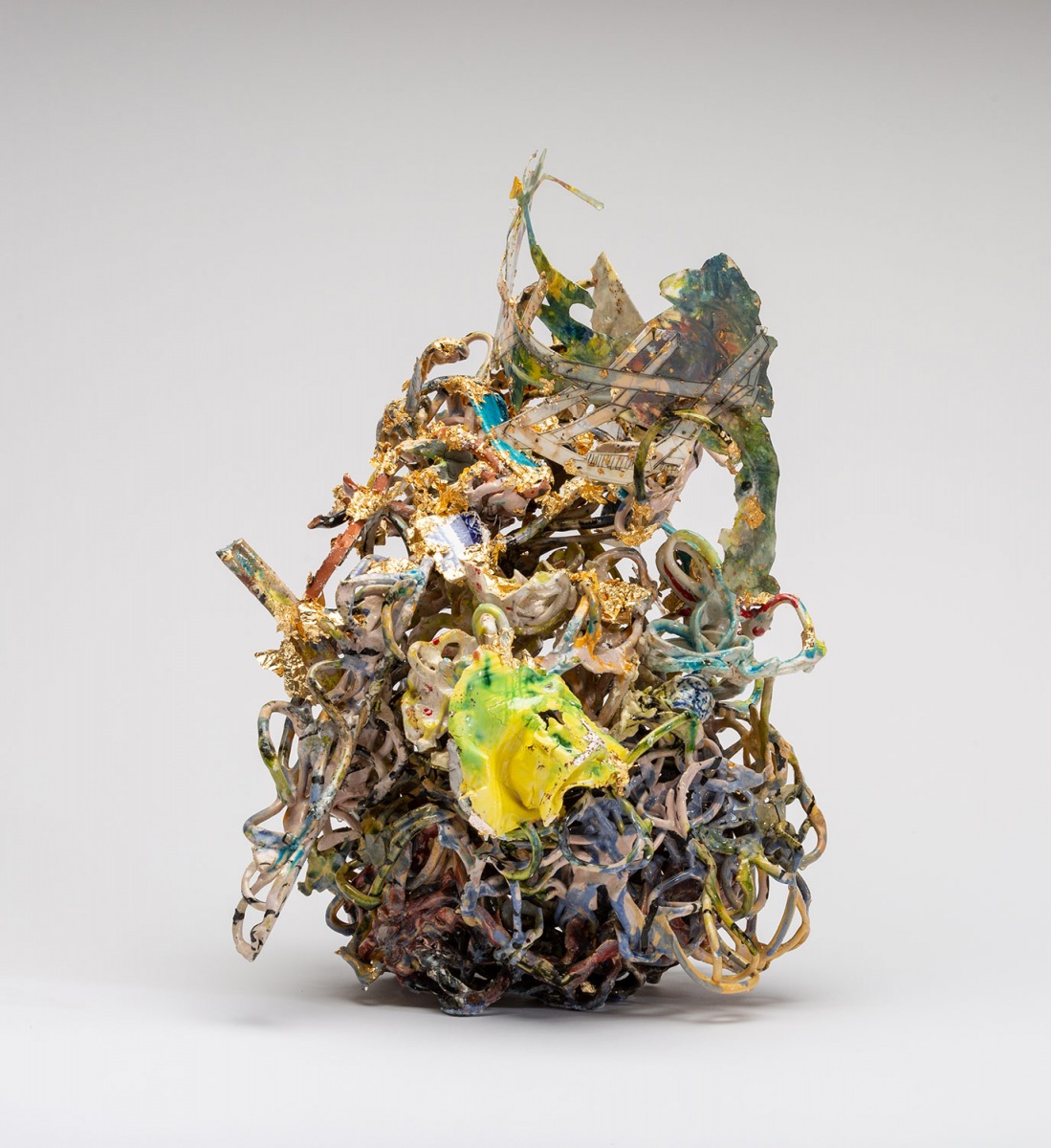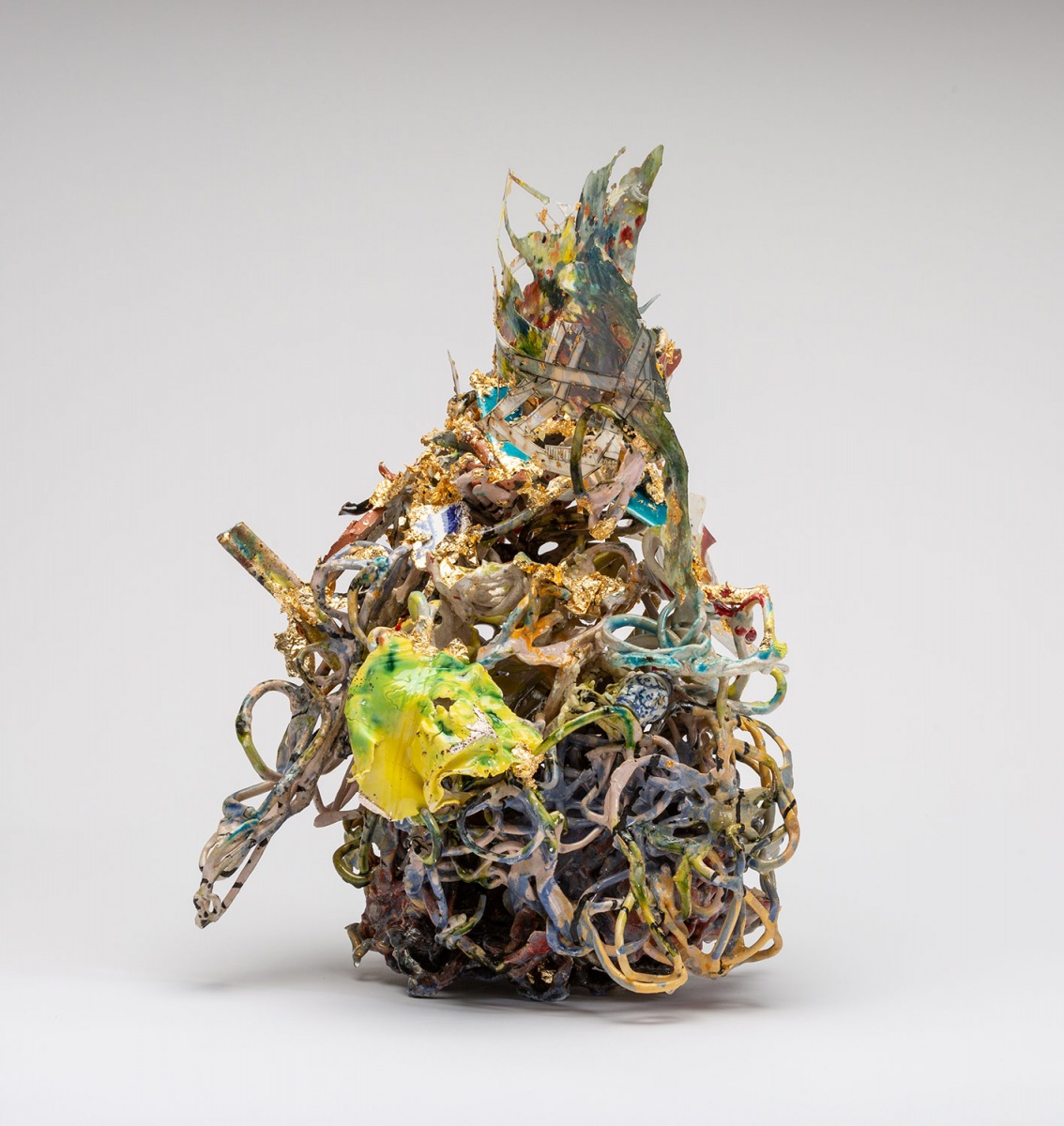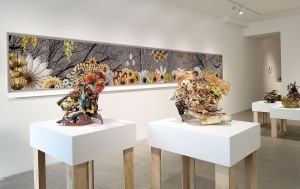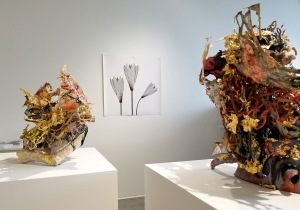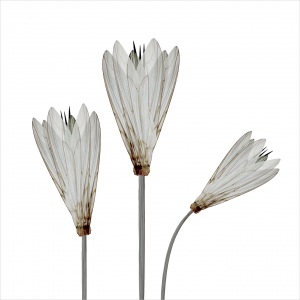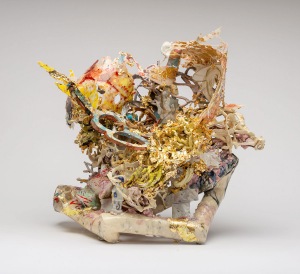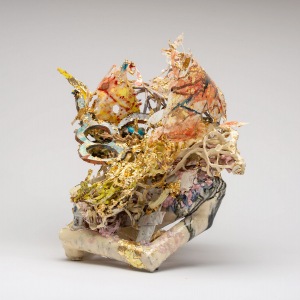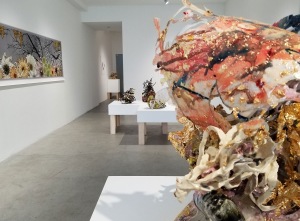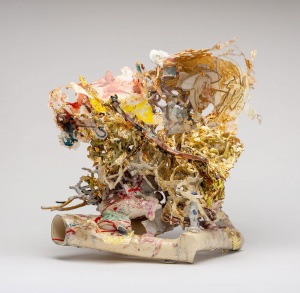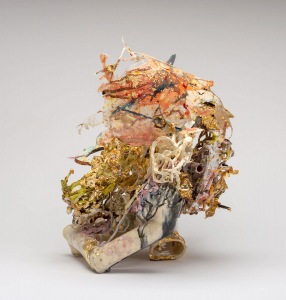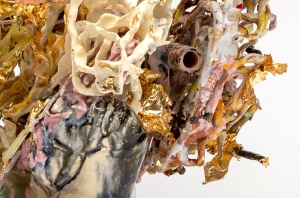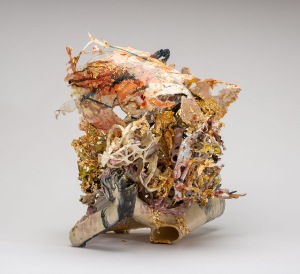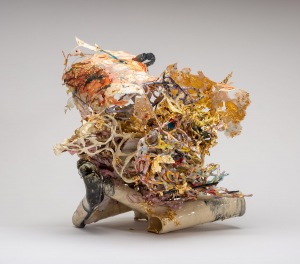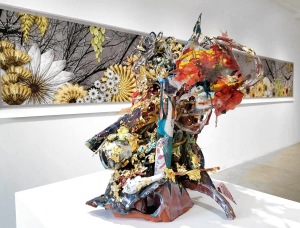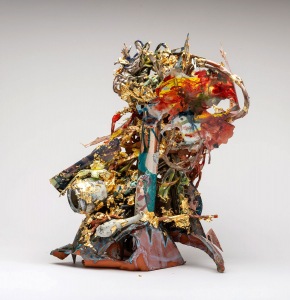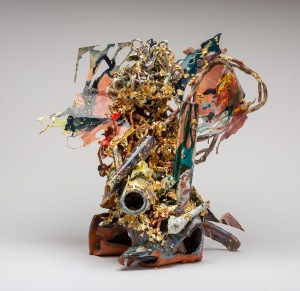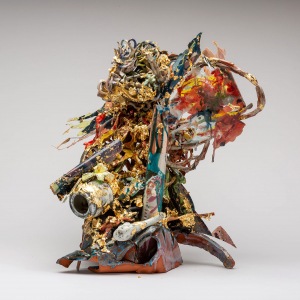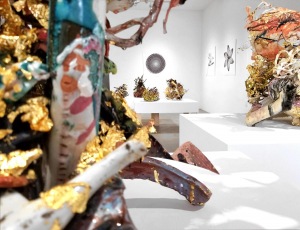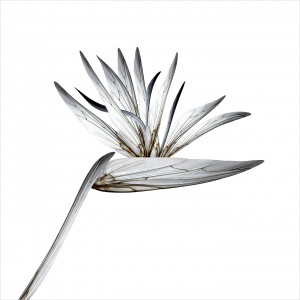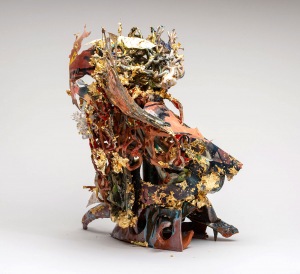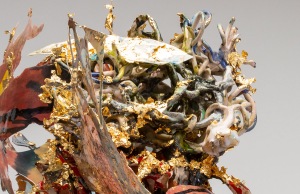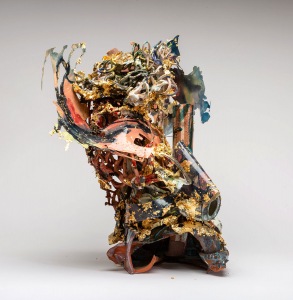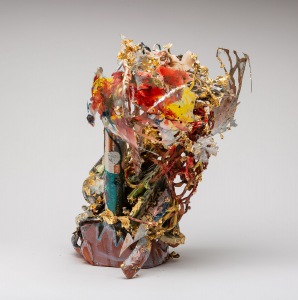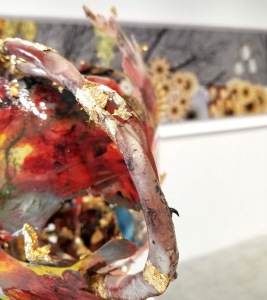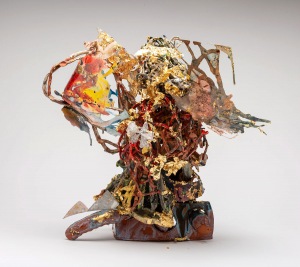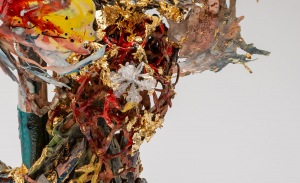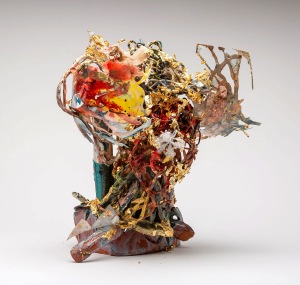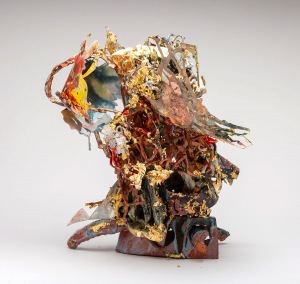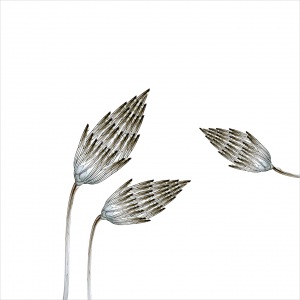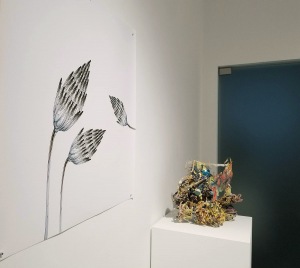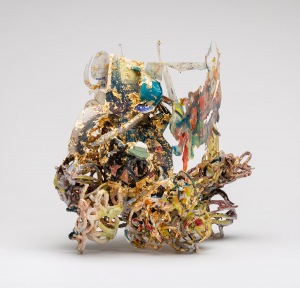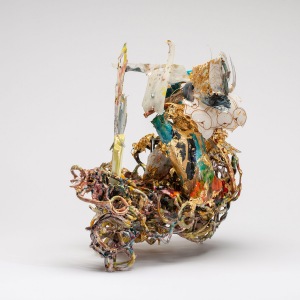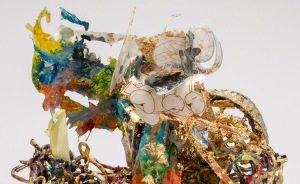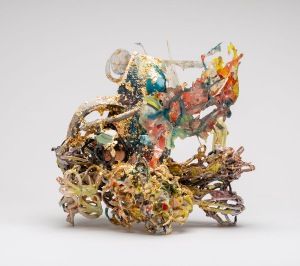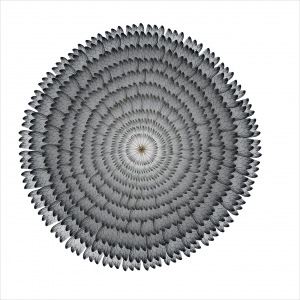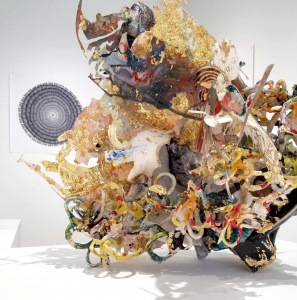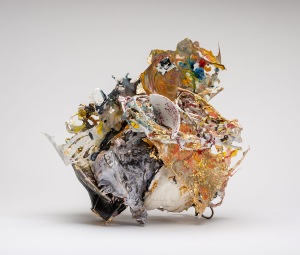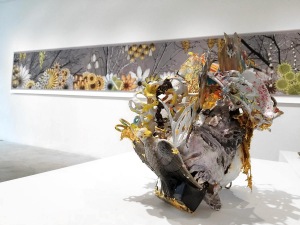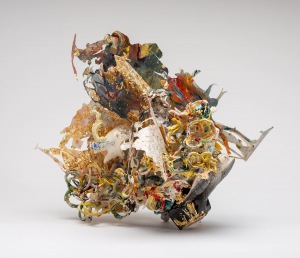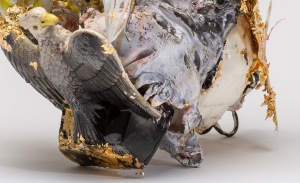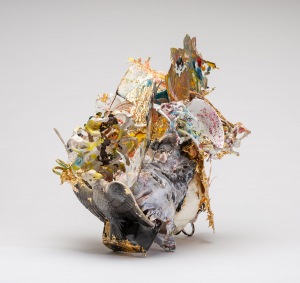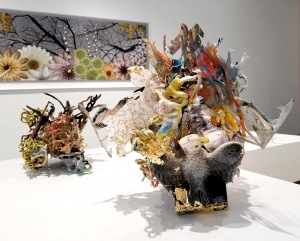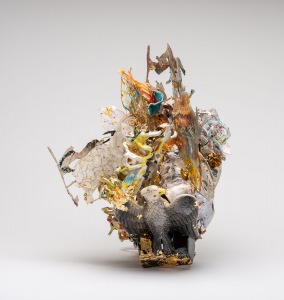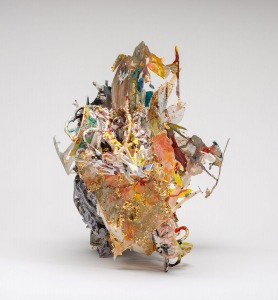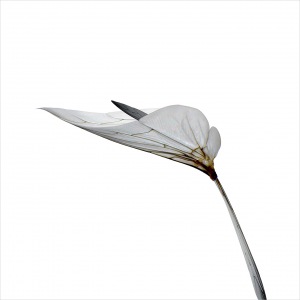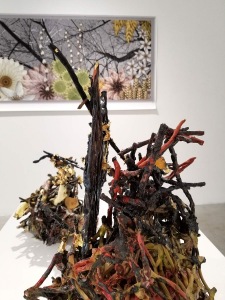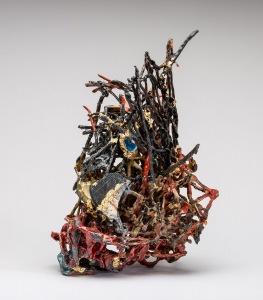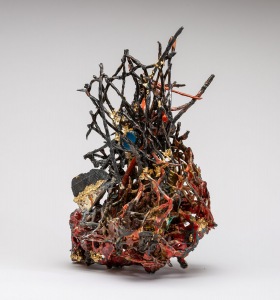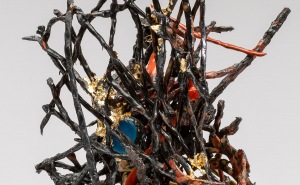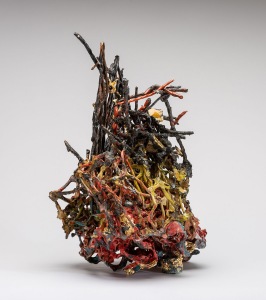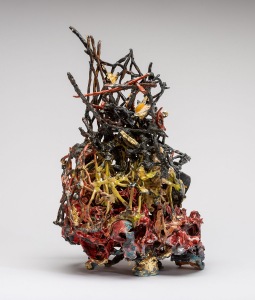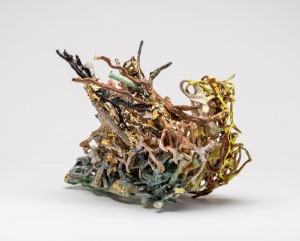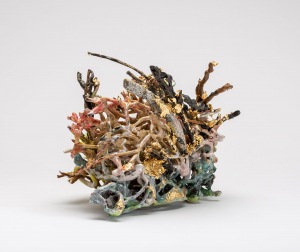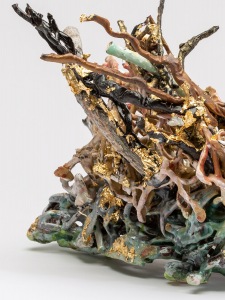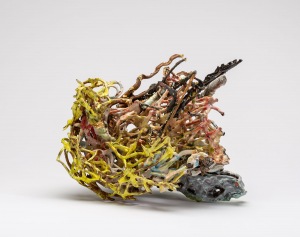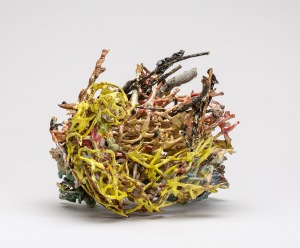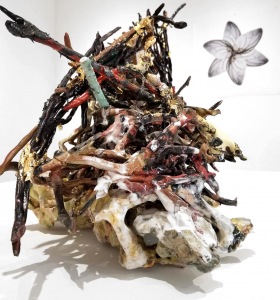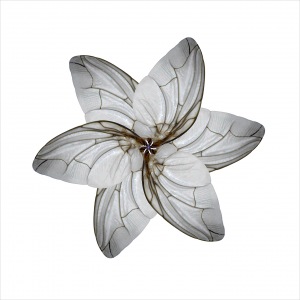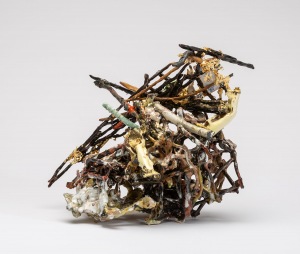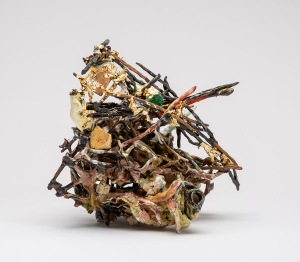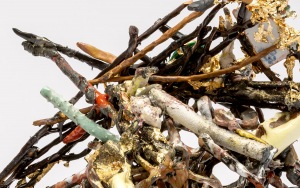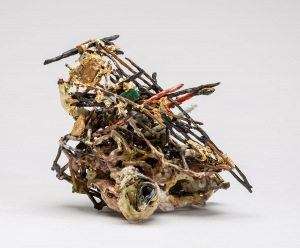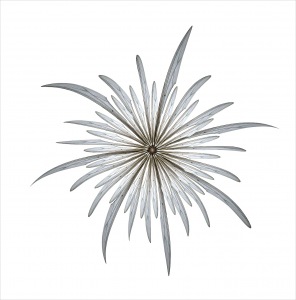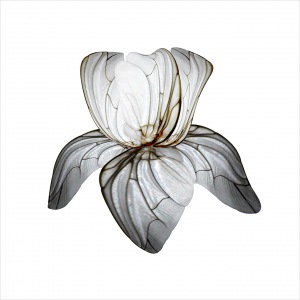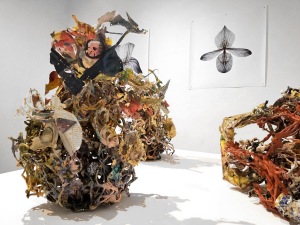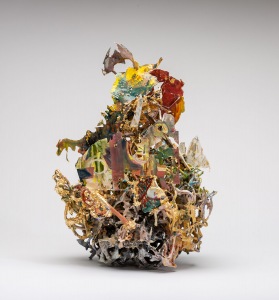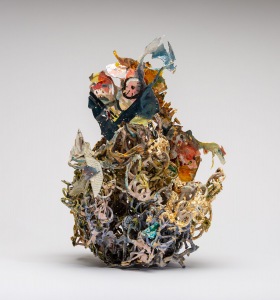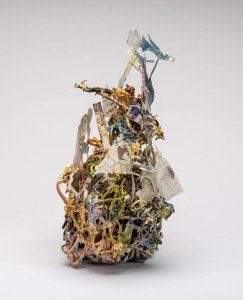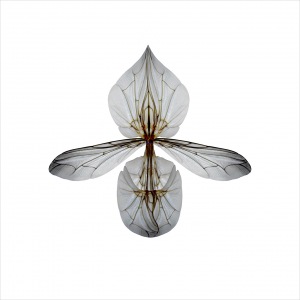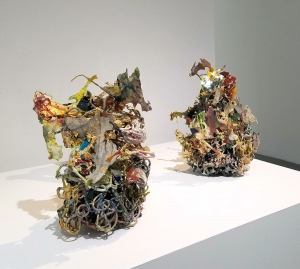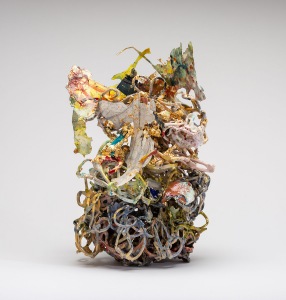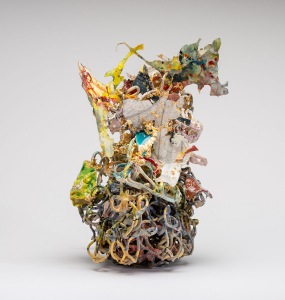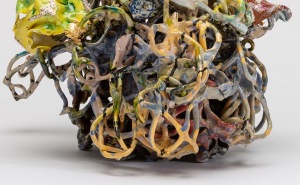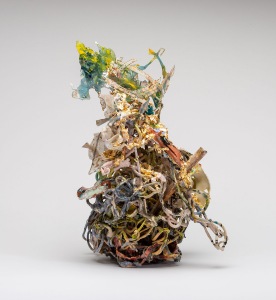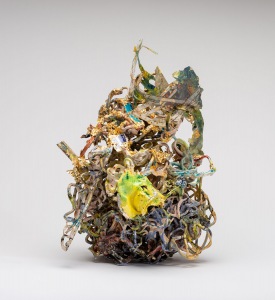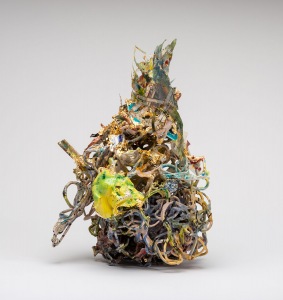 Press Release
Linda Sormin | Gail Wight
➤Resumed Exhibition Dates: 17 June – 25 July 2020.
Patricia Sweetow Gallery presents Bay Area artist Gail Wight with Hexapodarium, digital archival prints; and the ceramic/paper sculpture of New York artist Linda Sormin. Gail Wight has created two distinct species of flora and fauna using organic material least suited to her goal. Linda Sormin is upending traditions and materials in her media-exploding mix of ceramic/paper sculpture.
Linda Sormin's sculpture is a cinematic stride through storytelling, a "non-linear assemblage of fact and fiction." She describes her process as "unbuilding," as she "rolls and pinches clay into forms that melt, lean, lurch and dare you to approach." Shards, souvenirs, test tiles and trash are collected into ceramic structures, an archeological mash, disgorging place, affiliation, gender and culture. This brew of delicate intersections collides with dislocated memorabilia – form and content are subjected to the hazards of making and firing. Sormin's sculptural process inquires, "What is worth risking? What might be discovered?"
Trained In traditional methods of clay forming, Sormin strives to decolonize ceramics by subverting correctness. In this light, a recent addition to her sculpture is watercolor paintings on paper. She cuts, following the forms in the brushwork, then soaks the paper in resin which seamlessly folds into the evolution of the work. Born in Thailand, raised and educated in Canada and the U.S., Sormin attributes the intricate work and diverse media in her sculptures to traditional craft practices learned in Thailand and Laos. In her 20s, she created floral floats and wreaths with groups of women, in preparation for rituals and festivals. "Mounds of fragrant material – orchids, marigolds, jasmine blossoms, bamboo leaves, string and gold leaf – surrounded us as we pieced together objects that offered meaning and function beyond the everyday." Those influences shaped her approach to sculpture, culminating a process that reflects the precarious complexity and chaos in life.
One material in a Sormin sculpture worth noting is gold leaf, a light-handed addition, freely placed on ceramic and paper surfaces. Sormin describes her approach:
"Pressing a square of gold leaf onto the surface of a sacred object or image is part of ritual offering at Thai temples. I do this when visiting temples with my family in Bangkok, as an act of merit or wish-making. To draw less attention to themselves, many Thais will choose to put the gold leaf on the reverse side of the Buddha. The expression 'putting gold on the back of the Buddha' points out the value of doing good deeds without seeking attention."
Linda Sormin is Associate Professor of Studio Art at New York University, Steinhardt. Prior to NYU, Sormin was Professor of Ceramic Art at the New York State College of Ceramics at Alfred University (2016 – 2019), and Associate Professor (2006- 2011) at the Rhode Island School of Design. Her work has been extensively exhibited throughout Europe, the United States and Asia, including Jogja National Museum, Yogyakarta, Indonesia; CLAY Museum of Ceramic Art Denmark, Middelfart, Denmark; and West Norway Museum of Decorative Art, Bergen, Norway. Collections include the Victoria and Albert Museum, London, UK; Alfred Ceramic Art Museum, Alfred, NY; Arizona State University Art Museum; CLAY Museum of Ceramic Art Denmark; George & Dorothy Saxe Collection, San Francisco; Gardiner Museum, Toronto (Gift of  Raphael Yu) and others.
Linda Sormin will be opening in Nature/Nuture, March 4th through March 28th at Ferrin Contemporary, North Adams, MA. The exhibition is inspired by the work of Judith Butler and Helen Longino, asking 12 artists to reflect on their own practice.
At the end of 2014, PSG closed its doors at 77 Geary Street in San Francisco. The last exhibition included a remarkable series of new archival digital prints from Gail Wight titled Hexapodarium. The show was on view for 2 weeks before the doors closed. Wight continued to add to the series over the years as it debuted in museum exhibitions throughout the country. However, if I may now personalize, I always hoped the right situation would present itself in which to see new and reimagined aspects of this series at 315 Potrero Avenue, and Gail agreed.
Wight has been a pioneer at the intersection of art and science since the '90s. Pierced with characteristic wit and humor, her interest in evolutionary time has led to inspired projects, inventions and interplay of natural phenomena. With Hexapodarium, Wight takes fly wings she collects from expired household flies, photographs them, and then magnifies the images manyfold.  From the thousands of photographs, Wight composes an exquisite botanical species, replete with seasonal gardens that are breathtakingly complex. Wight comments, "The fossil record for insects dates back approximately 400 million years. Often, when I find an expired fly on my studio windowsill, I'm comforted by the knowledge that these small creatures will most likely be glancing their way around spider webs long after the human-centric environment outside my window has disappeared."
Her naming strategy for each flora is unique to the imaginary species it represents. The first word in each Latin title includes the flora it reflects, plus the ancillary title for an aspect or character of Household Flies.
This exhibition includes Winter, a 20-foot botanical frieze resplendent with dense flowering specimens, insects and foliage. Wight offers a glimpse into the complexity of their making, "The large murals of four seasons have between 500-600 layers of composite fly wings, along with backdrops from outside my studio, and a few other resident bugs thrown in for good measure." Also included are nine 32-inch-square prints of a single botanical flora. A proof from Wight's upcoming book, Hexapodarium, will also be available for viewing, with essays including an in-depth interview by author Lawrence Weschler.
Gail Wight is a Professor in the Department of Art & Art History at Stanford University, where she focuses on experimental media. Her work has been exhibited internationally, in venues including the Natural History Museum in London; the National Art Museum of China in Beijing; Cornerhouse, Manchester, UK; and Foxy Production in NYC. Wight's art has been featured in Art + Science Now by Stephen Wilson; Ingeborg Reichle's Kunst aus dem Labor and Art in the Age of Technoscience; Sherry Turkle's Evocative Objects; thingworld: International Triennial of New Media Art edited by Zhang Ga and Fan Di'an; and Bio Art by William Myers, as well as many other books and catalogs. Collections include MoMA, Yale University, San José Museum of Art, Seville's Centro Andaluz de Arte Contemporáneo, Rene and Veronica di Rosa Foundation, and Berkeley Art Museum among others. Wight was nominated a Visionary Pioneer of Media Art by Ars Electronica in 2014
Gail Wight's exhibition is concurrent with the Nevada Museum of Art's Where Art and Tech Collide, through June 21st, 2020, which features work by Wight and others. The Museum, in partnership with the Desert Research Institute's Science Alive program, hosts a statewide conference to explore best practices in Science, Technology, Engineering, Arts, and Math (STEAM) Education. The 2020 NV STEAM Conference focuses on technology, celebrating the ways artists and interdisciplinary practitioners leverage new and emerging technologies.
Artist Page