Work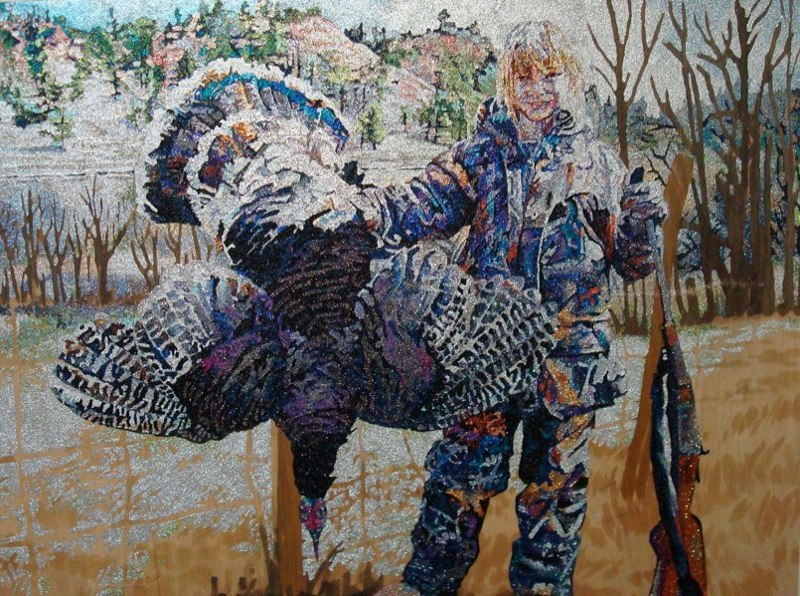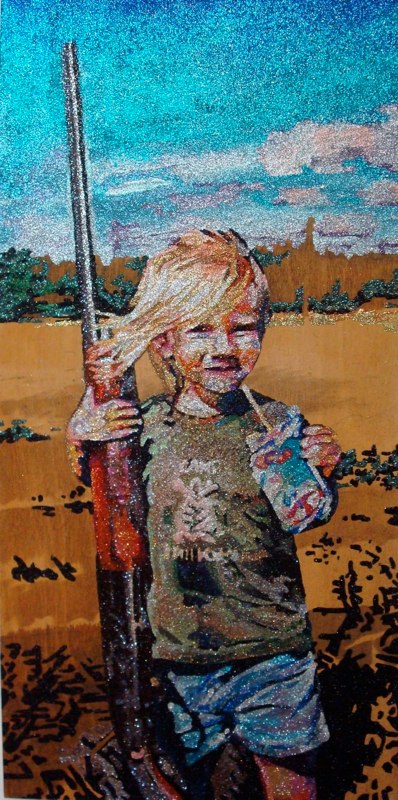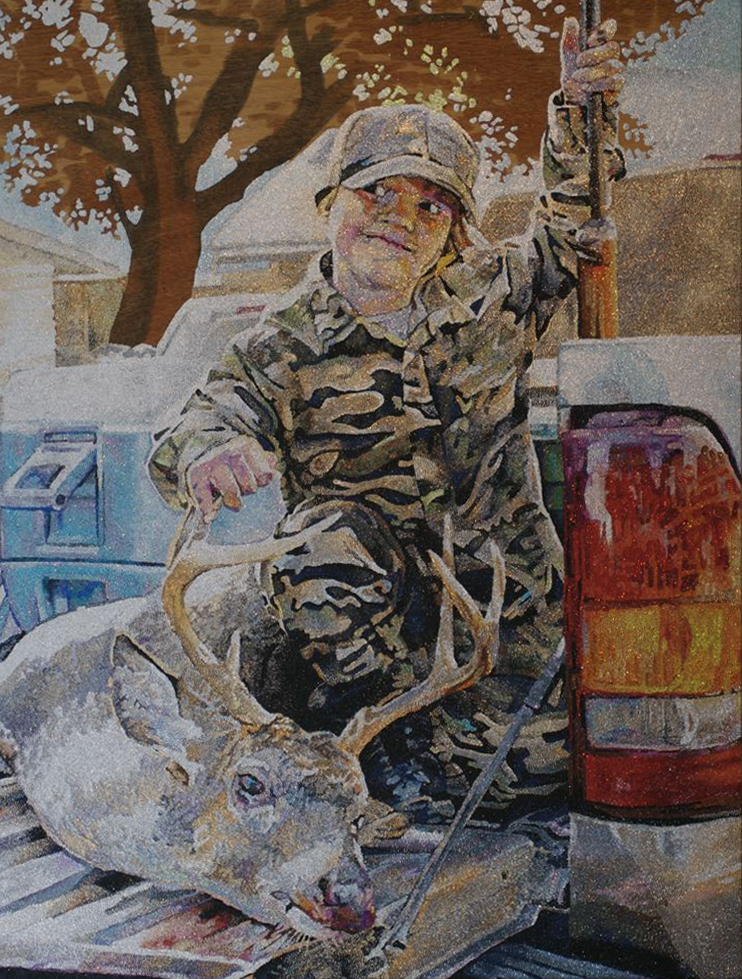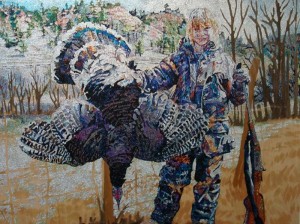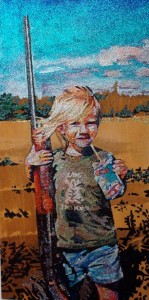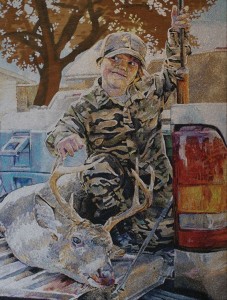 Press Release
Patricia Sweetow Gallery is pleased to welcome Bay Area artist Cornelia Schulz in her exhibition of Recent Paintings. In conjunction with her exhibition is an illustrated catalog with an essay by Renny Pritikin, the Director and Curator of the Nelson Gallery at UC Davis. We are also pleased to welcome Jamie Vasta in our project room. In her second exhibition at the gallery Vasta will present The Hunt, a series of hunting trophy shots in glitter and stain on wood. Exhibition dates are January 8 – February 28, 2009. The artists' reception is January 8, 5:30 – 7:30 p.m.
Jamie Vasta's first one-person exhibition, Mustn't, concluded with reviews in Artweek, Art in America, SF Bay Guardian, Art ltd, and several blogs. Her insouciant medium of glitter and stain are fine-tuned to accentuate perplexing storytelling. Mustn't, began with Angela Carter's feminist reworking of fairy tales, and ended with a magical landscape, where women with mystical powers cavort in deadly play.
In Vasta's current paintings, titled The Hunt, she searched the web to find the consummate hunter trophy shot, only this time depicting young female hunters and their prey. While not interested in casting political, or social commentary, she meticulously crafts exquisite composites reflecting the pride of the kill. Jamie began the series one year before Sarah Palin came to our national political consciousness, although there is one small work with Sarah and her daughter Bristol – call it an homage.
Vasta's work has been written about in Art in America, art LTD, Artforum's "Critic's Picks"; Modern Art Obsession, The Boston Globe, New York Times, SF Weekly, and The Bay Guardian. She received her MFA from California College of the Arts in 2006.
Artist Page