Work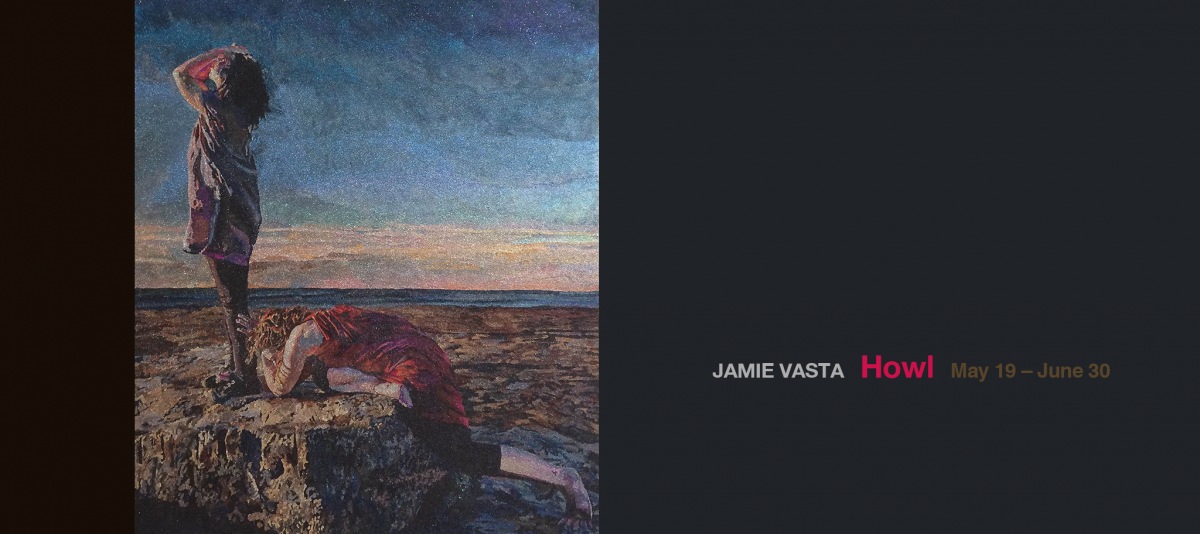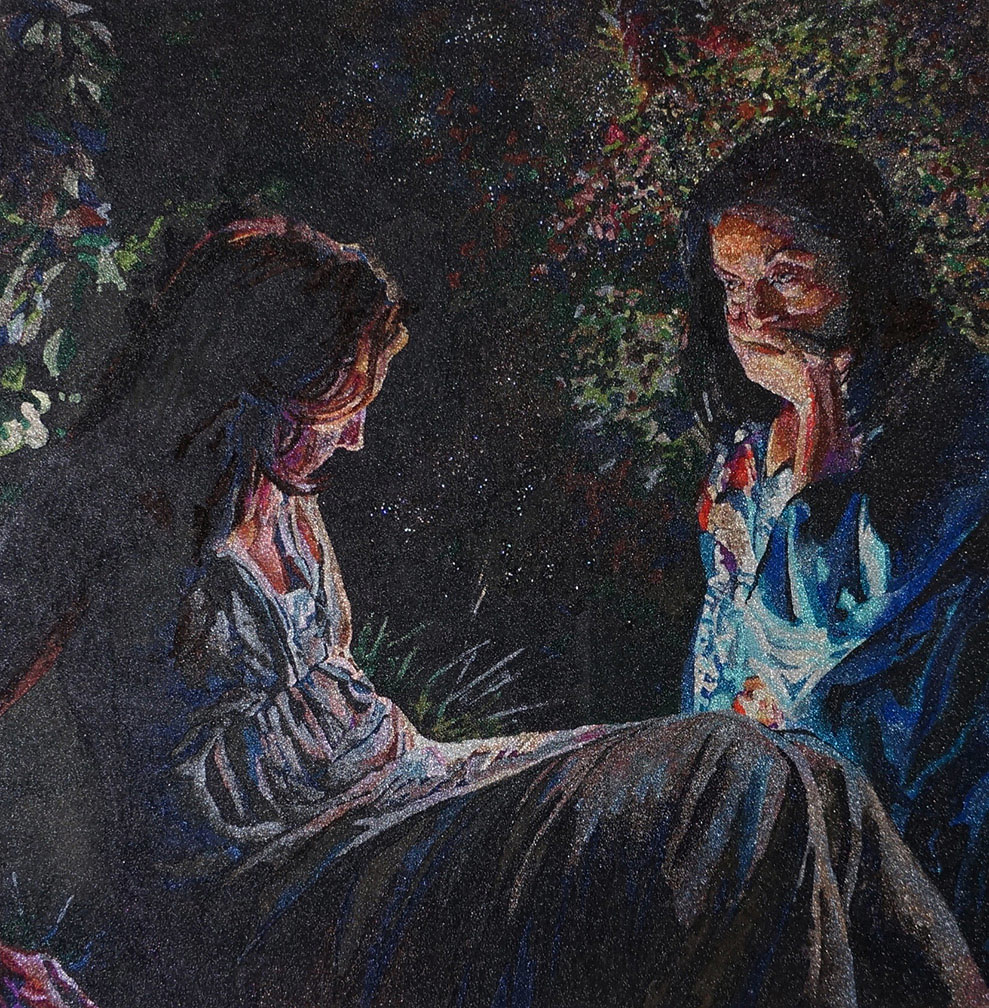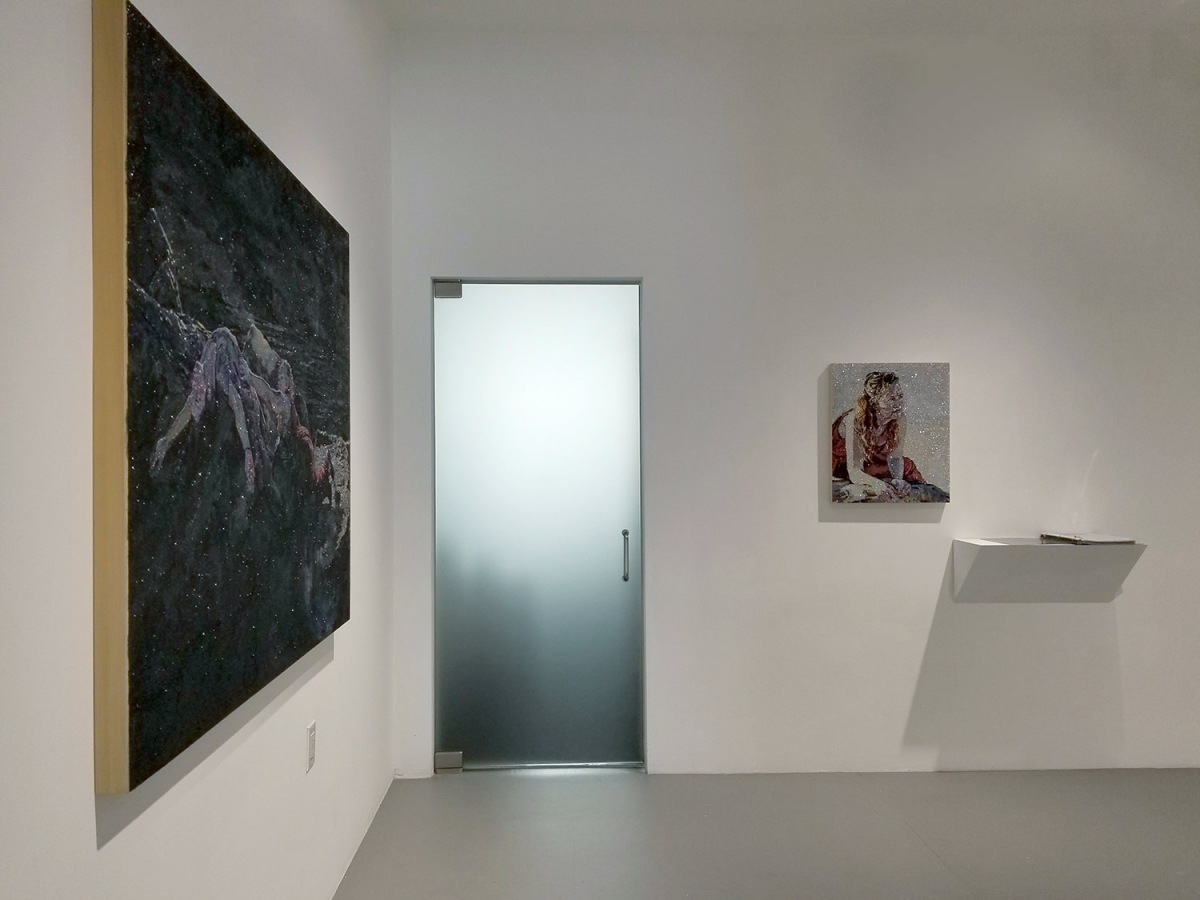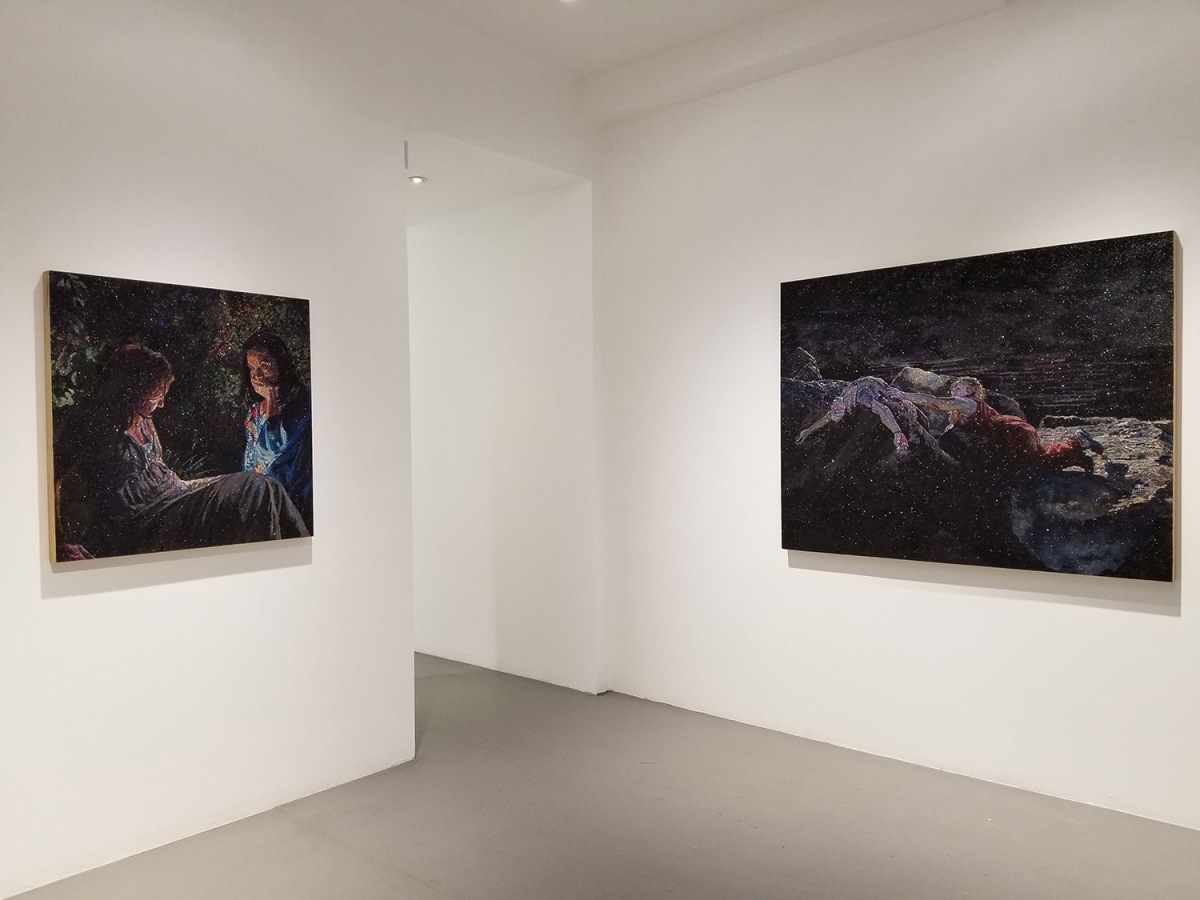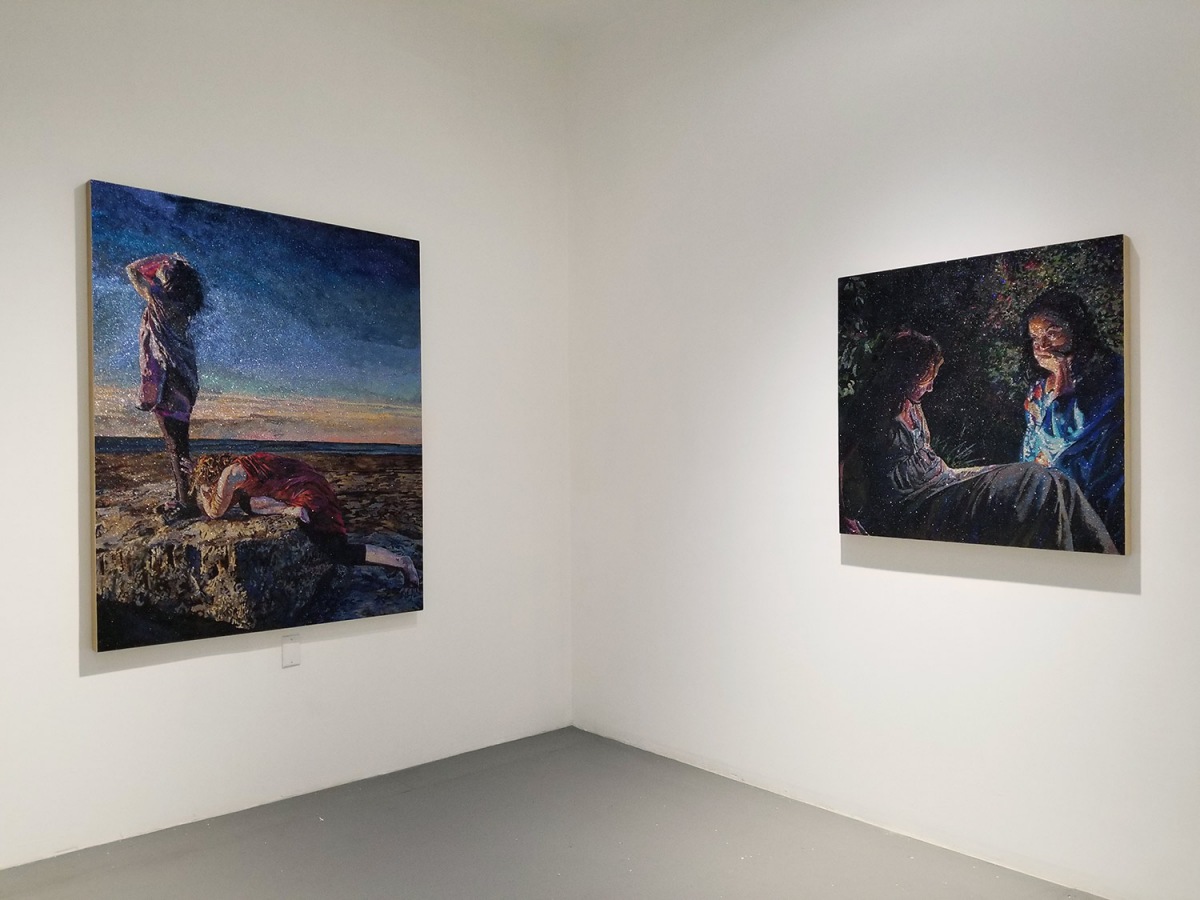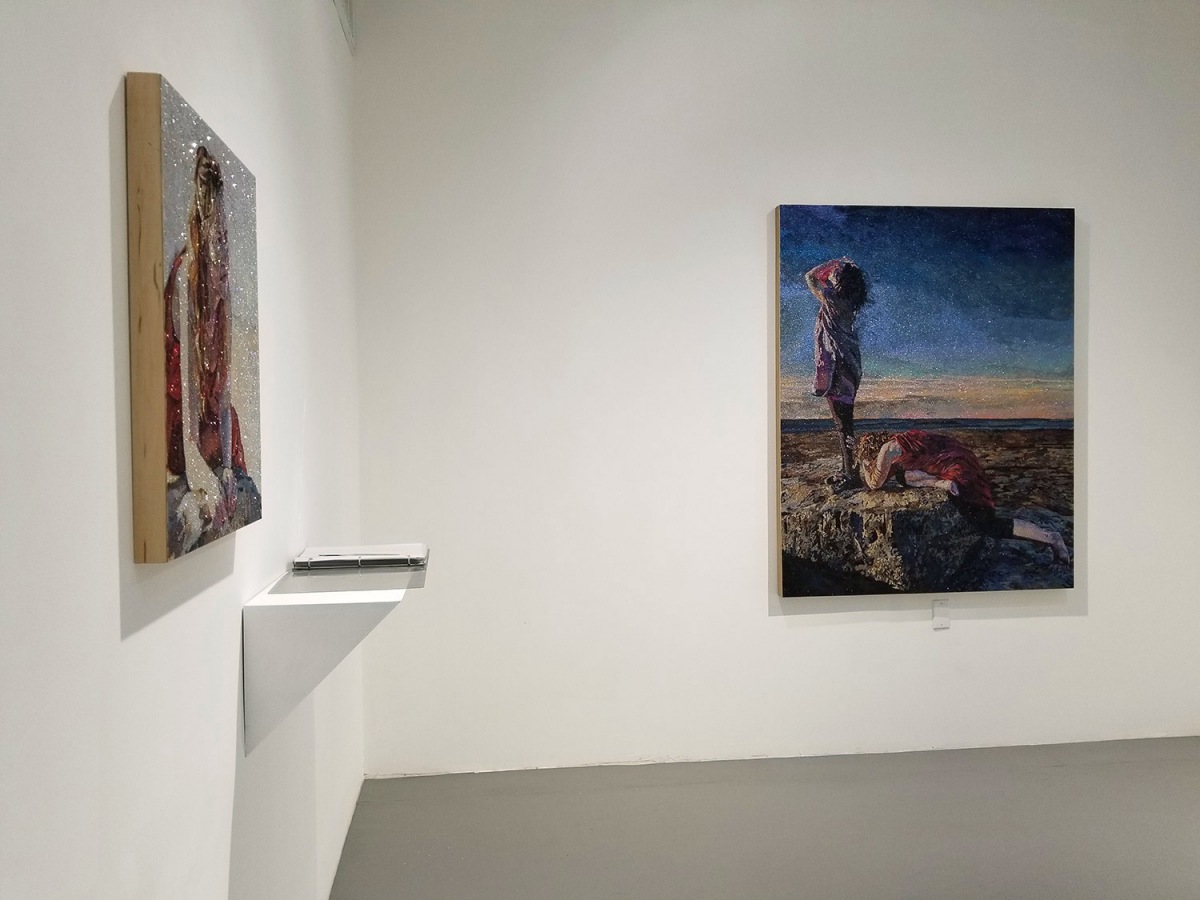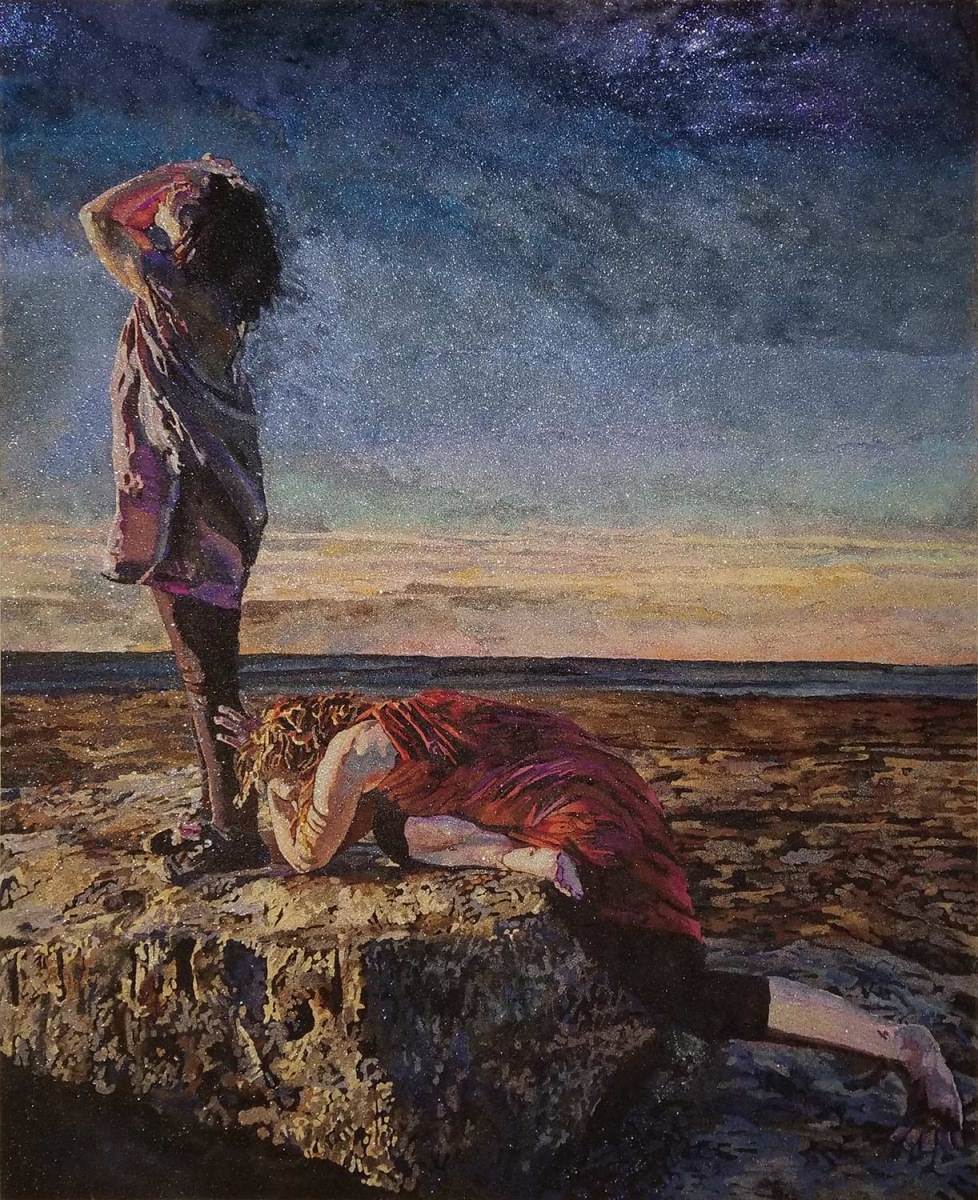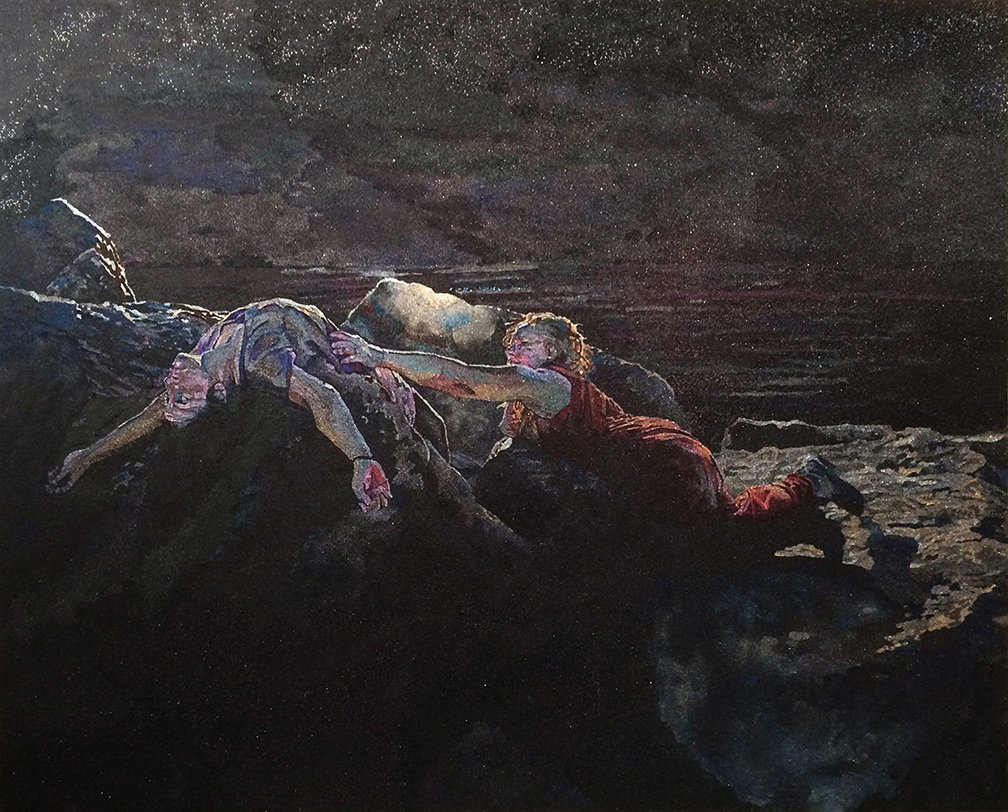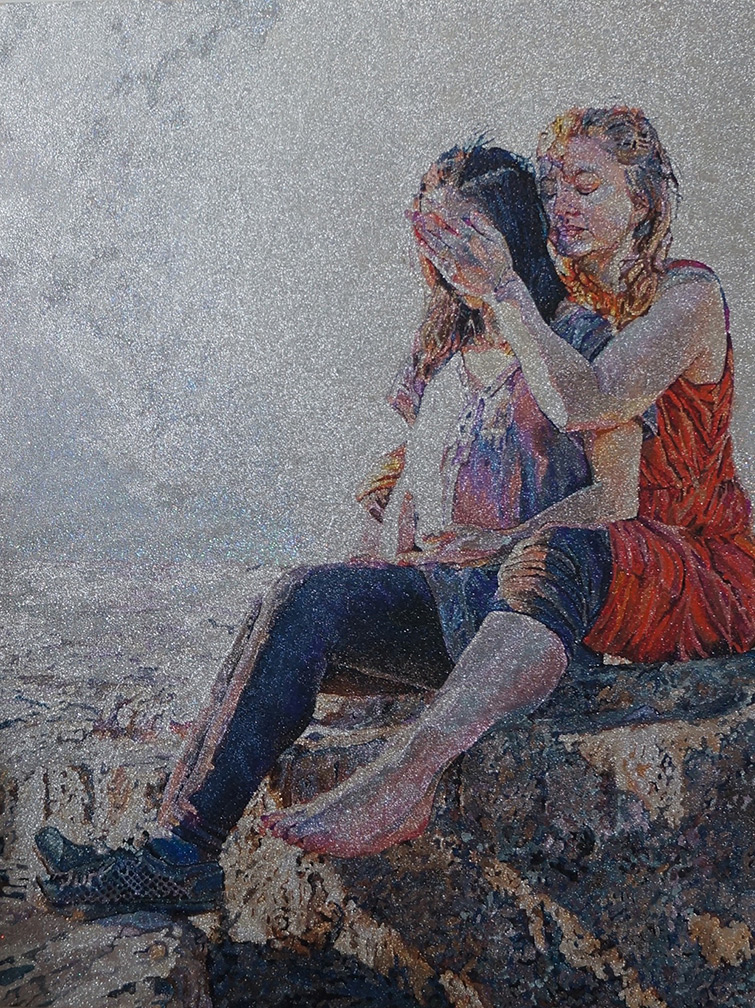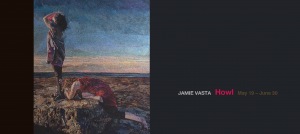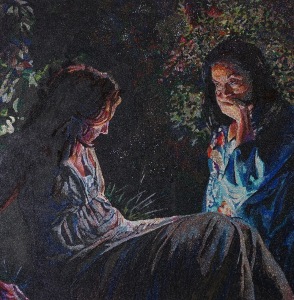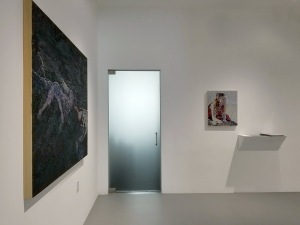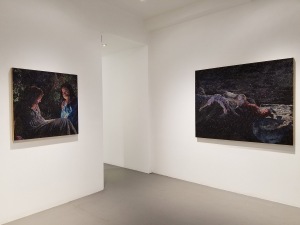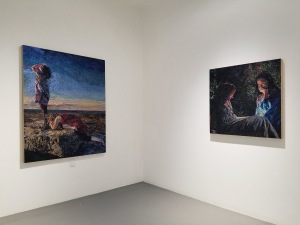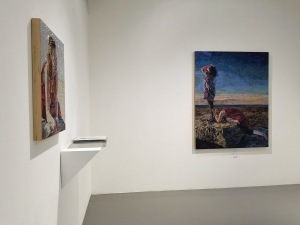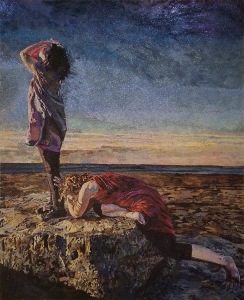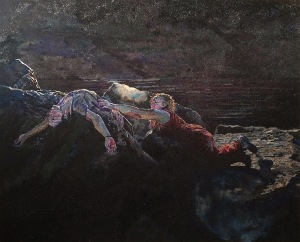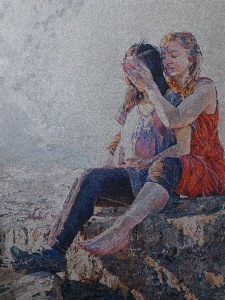 Press Release
Exhibition Date: May 19 – June 30 , 2018
Jamie Vasta – Howl
Reception: May 19th, 3 – 6pm
Jamie Vasta was my first exhibition at the pop-up space in Oakland, February 2017. The exhibited paintings were extraordinary, but unfortunately not seen by many. Jamie is working on a new series of paintings, but before too much time passes I think it's time to bring the paintings exhibited in Oakland to San Francisco wall & light. Thus concurrent with Jiha Moon, opening May 19th, PSG presents Howl, an intimate exhibition of four must be seen glitter paintings by Jamie Vasta!!! Please join us as we celebrate the opening reception for Jiha Moon & Jamie Vasta, from 3-6pm.
Vasta's medium of choice, glitter, has an elemental resonance carrying unexpected emotional resonance, however her masterly domination of material transforms the bombastic bits of reflective color to mannered, painterly refinement. Staging actors, friends and family within the LGBT community, Vasta's narrative series focus on art historical movements, contemporary culture and literary tales. The four paintings in the exhibition depict two costumed women in loose classical Mayfield Parrish like garments. The two actors enact film stills from a non-linear story, playing out tableaus of  longing.  The works range from silver light to inky dark nights. 
Jamie Vasta received her MFA from the California College of Arts in 2007. Her work has been reviewed in Art in America, Art Forum, art LTD, Modern Art Obsession, The Boston Globe, New York Times, SF Weekly, and The Bay Guardian. Vasta is included in many prestigious public and private collections, including the Berkeley Art Museum, Berkeley and the Crocker Art Museum, Sacramento.
Artist Page