Work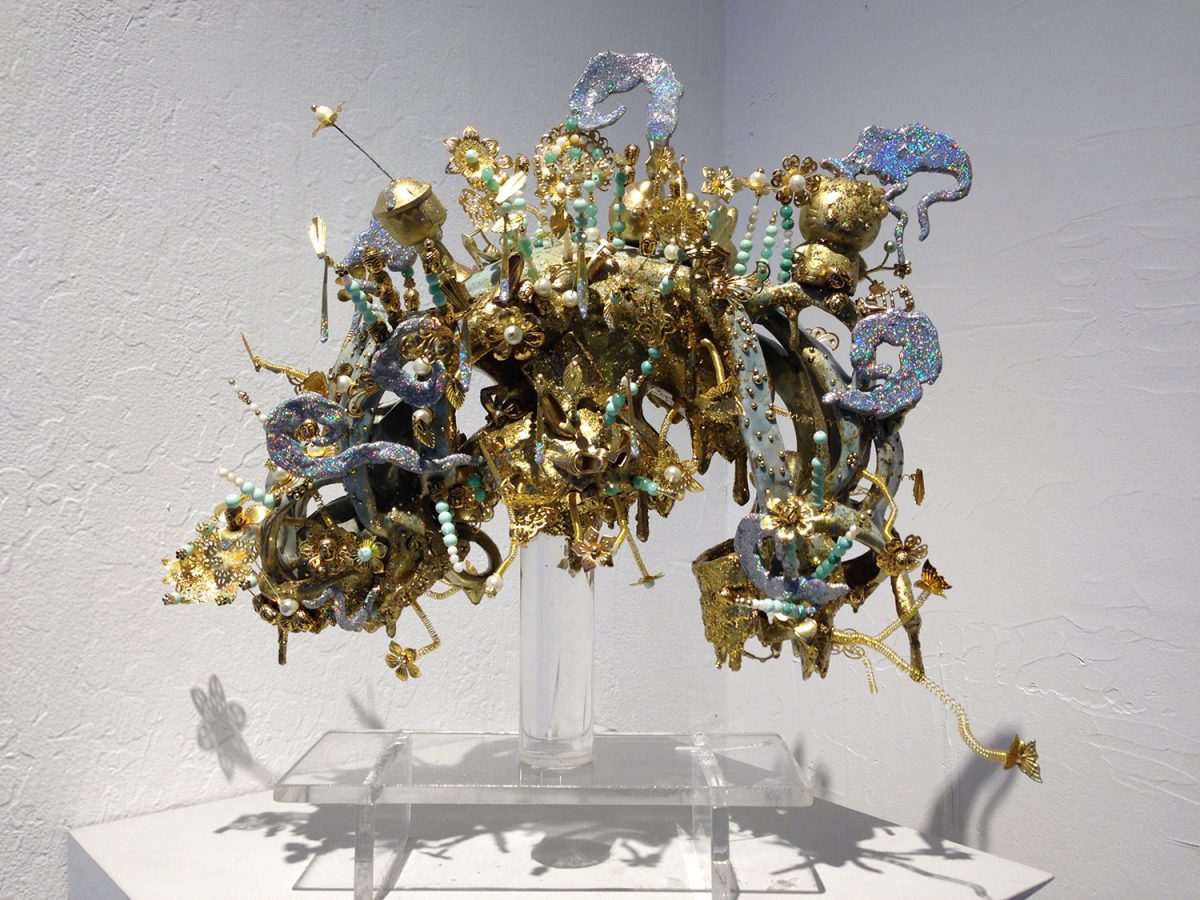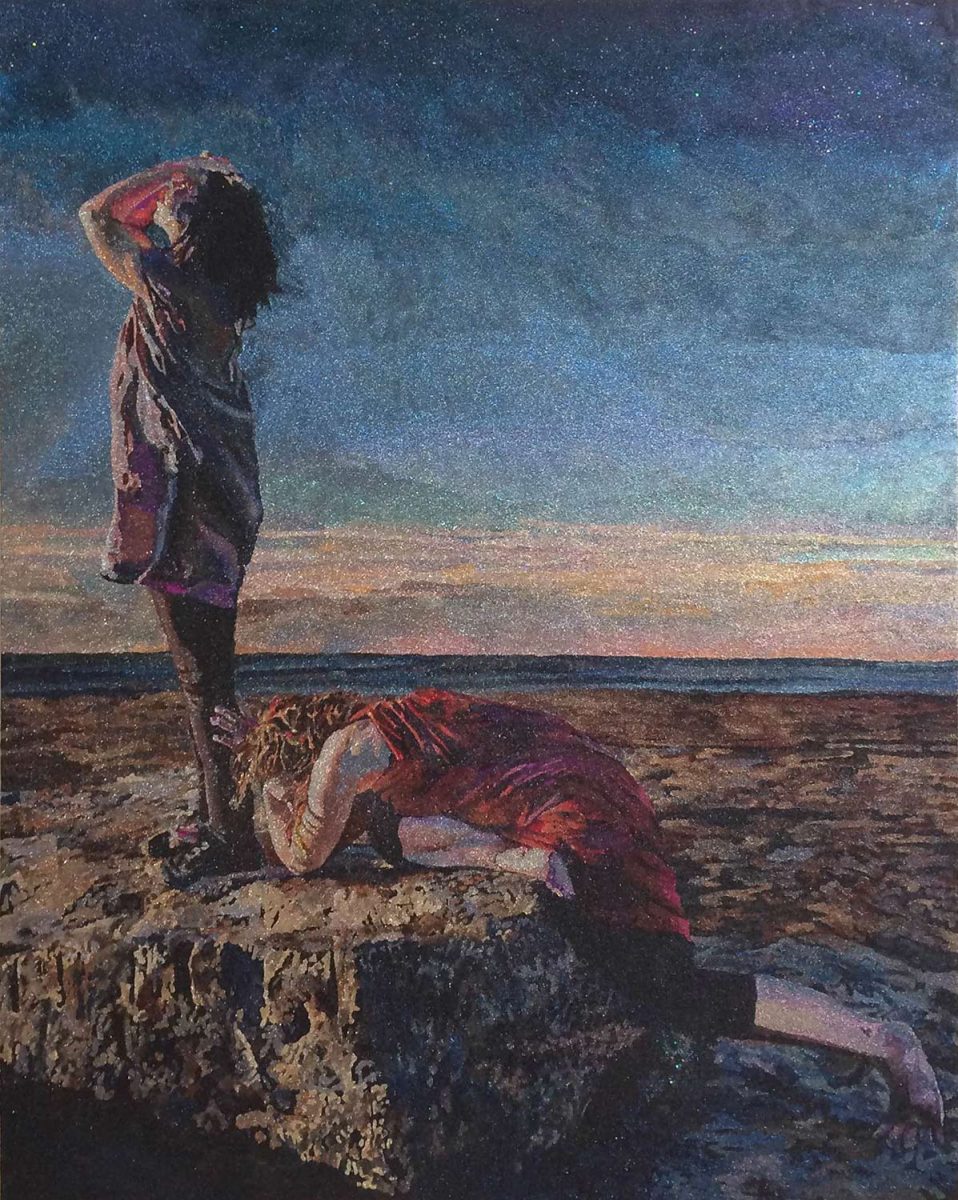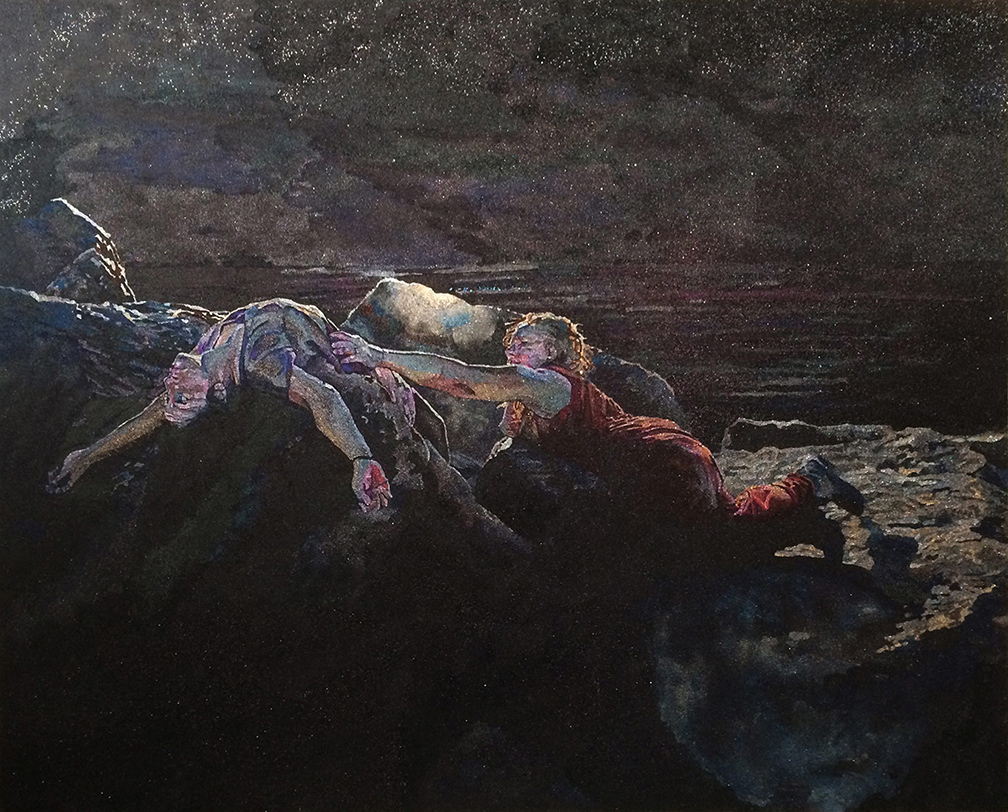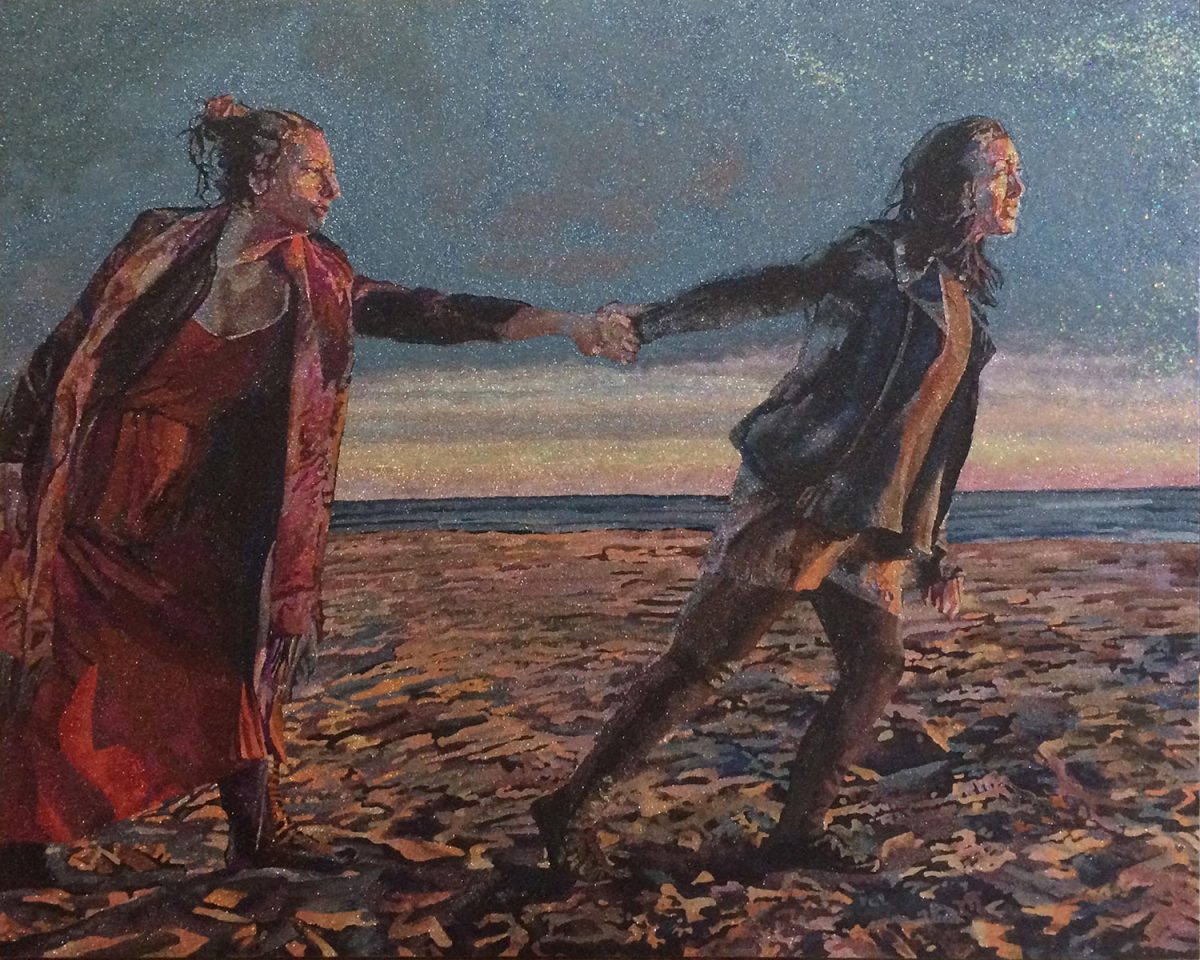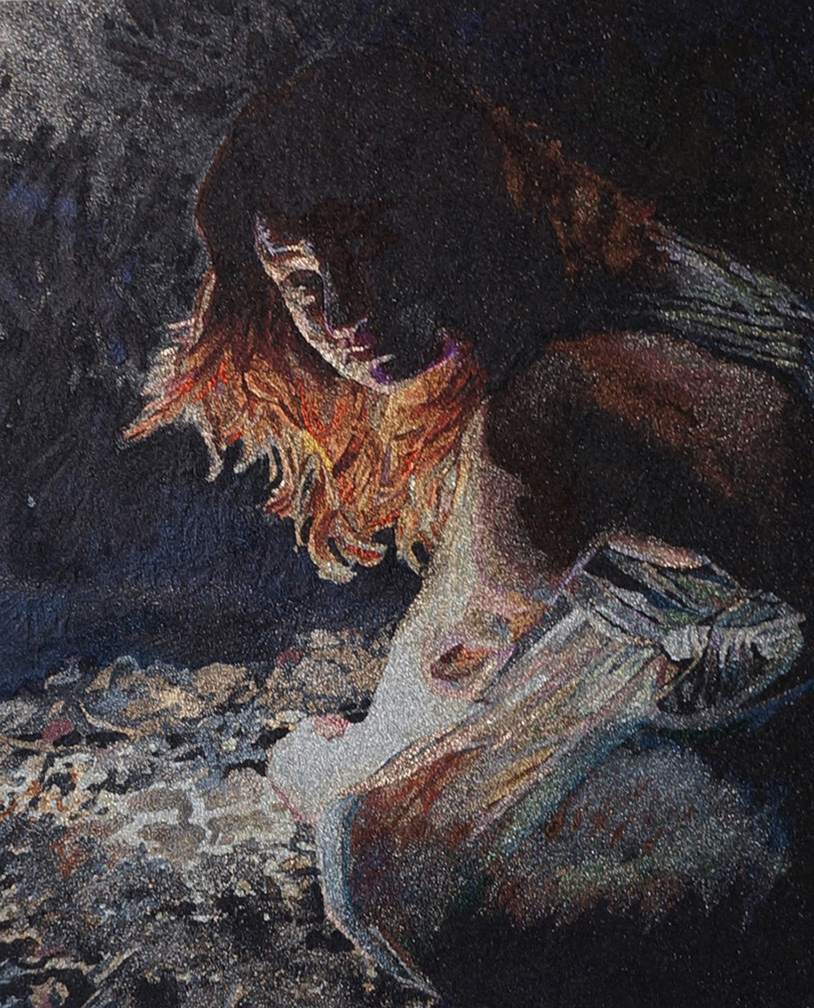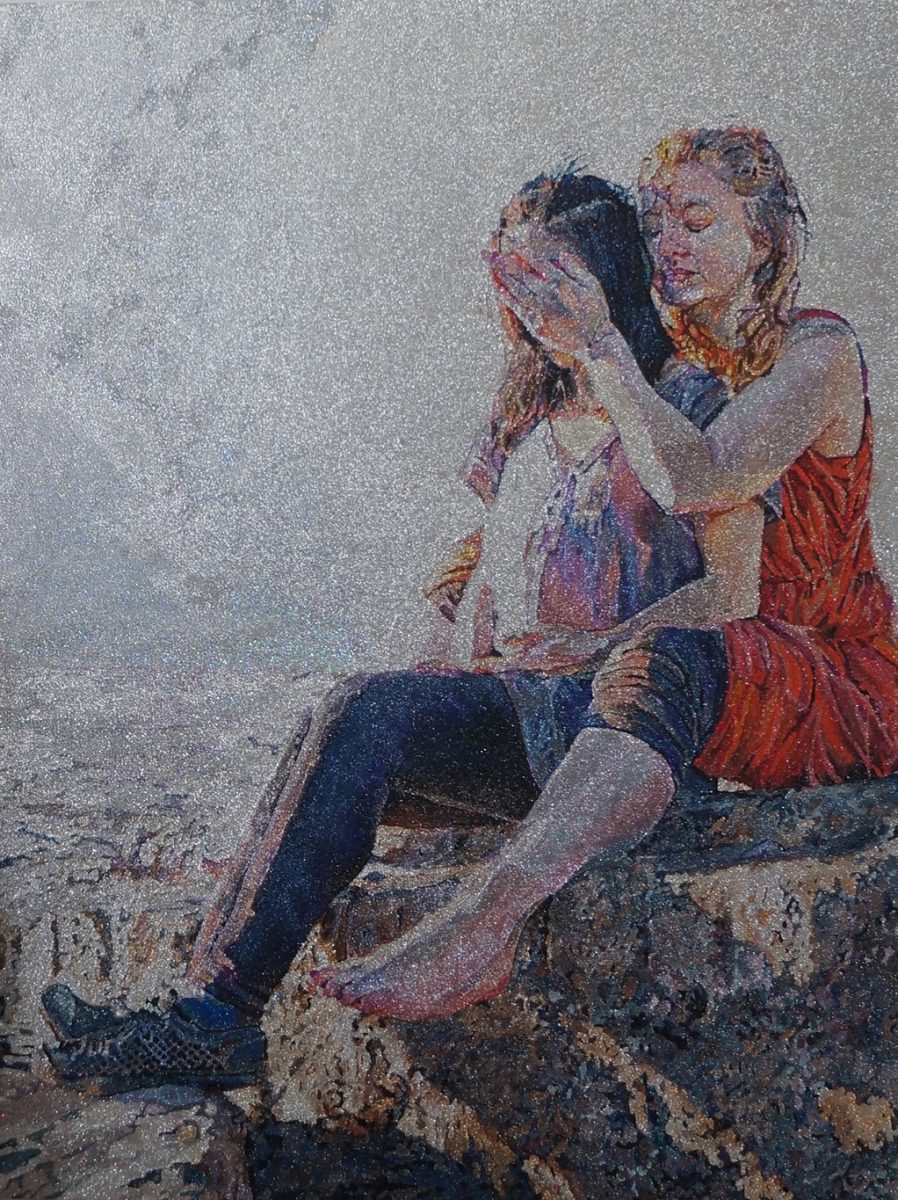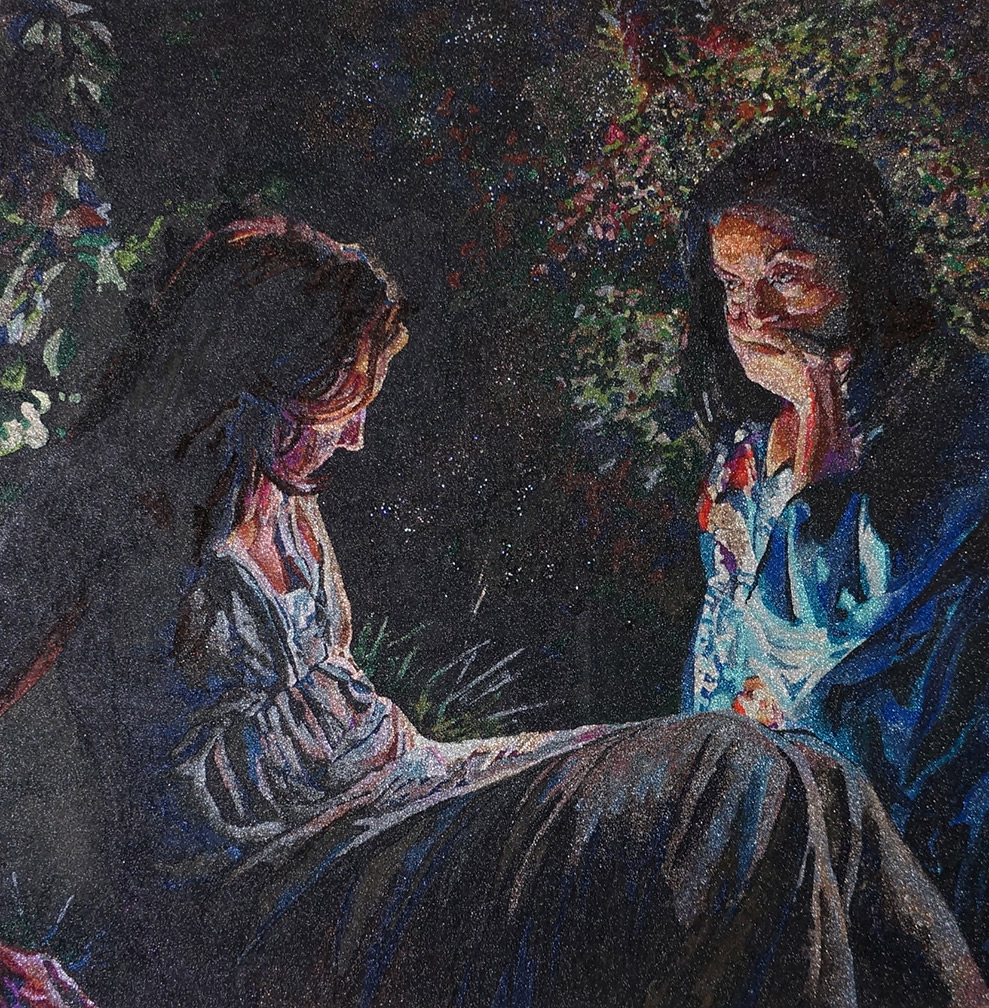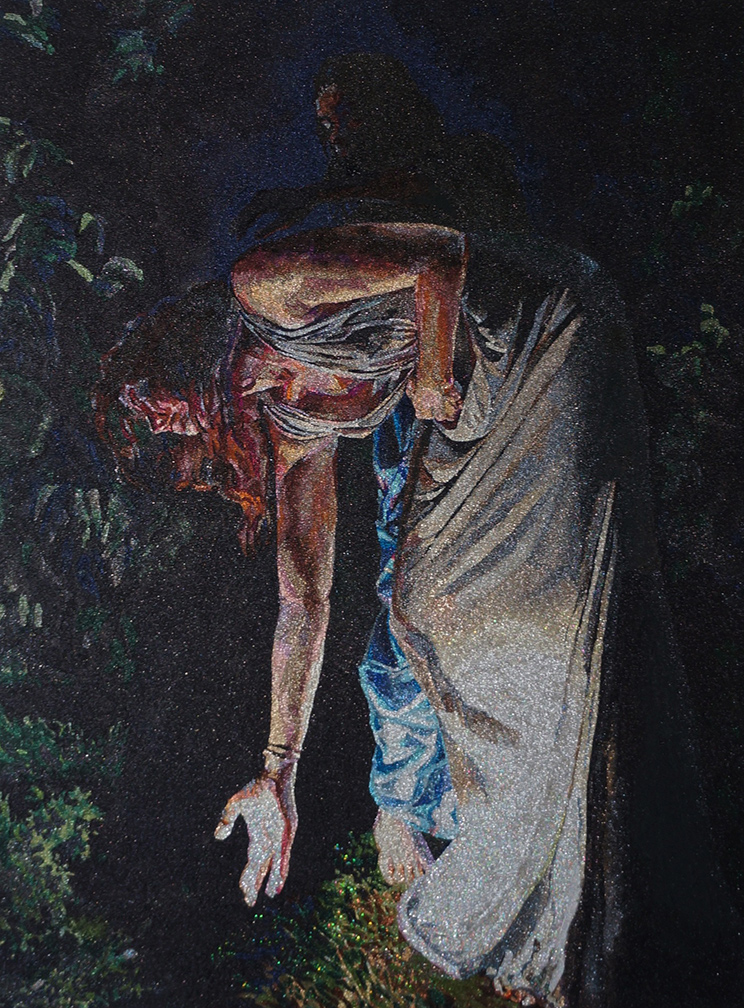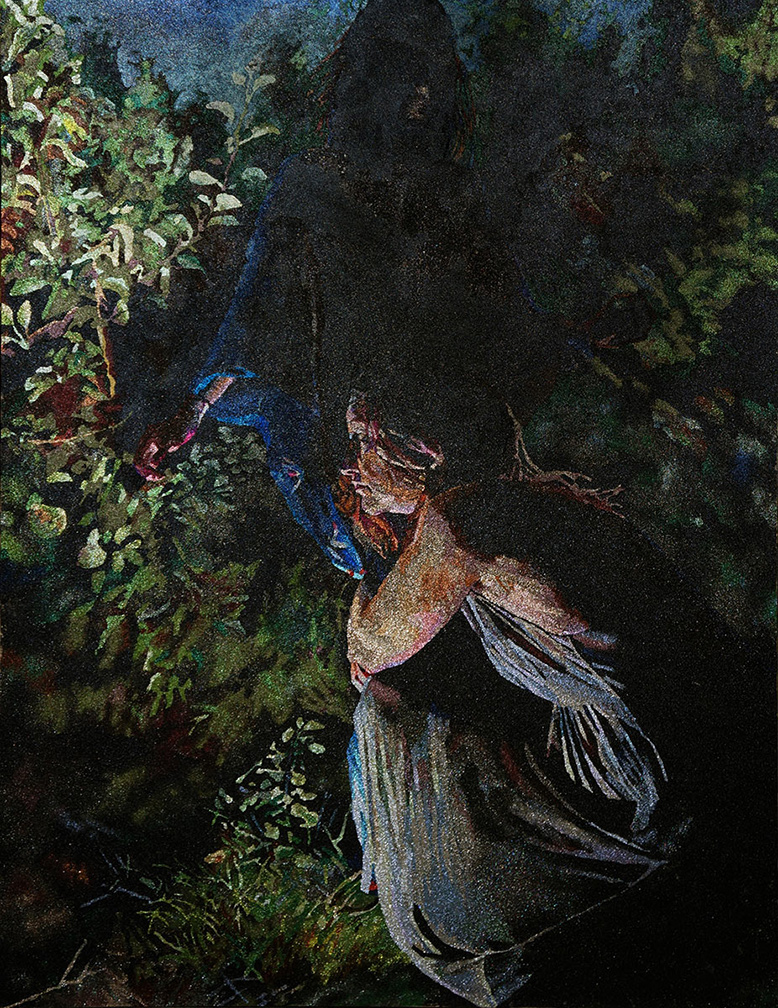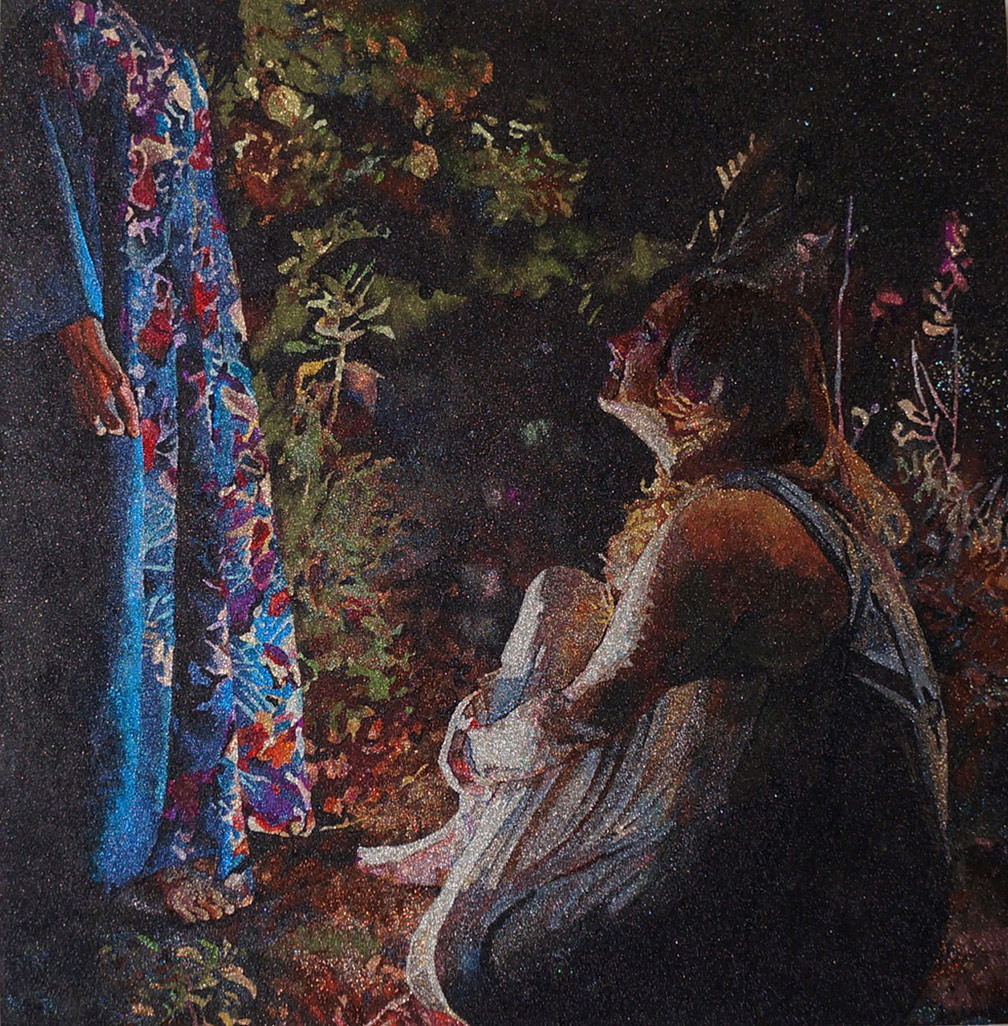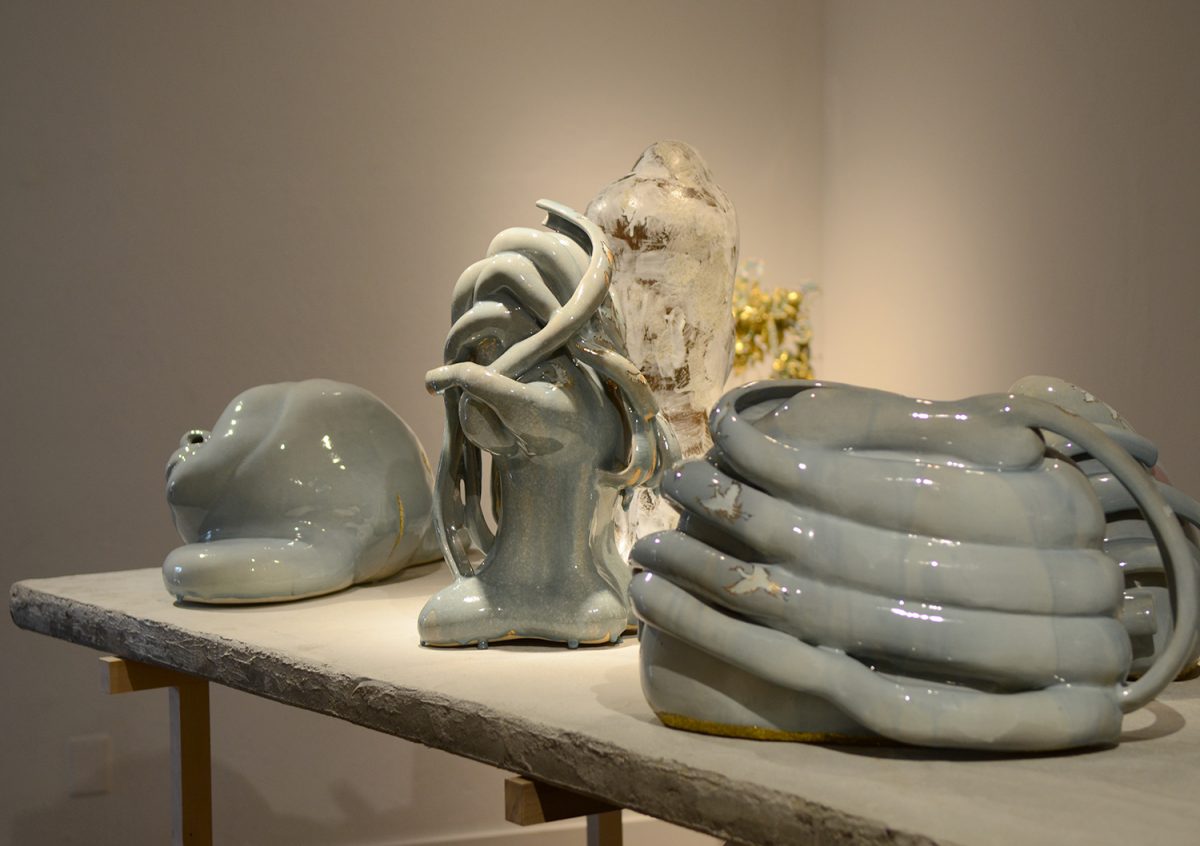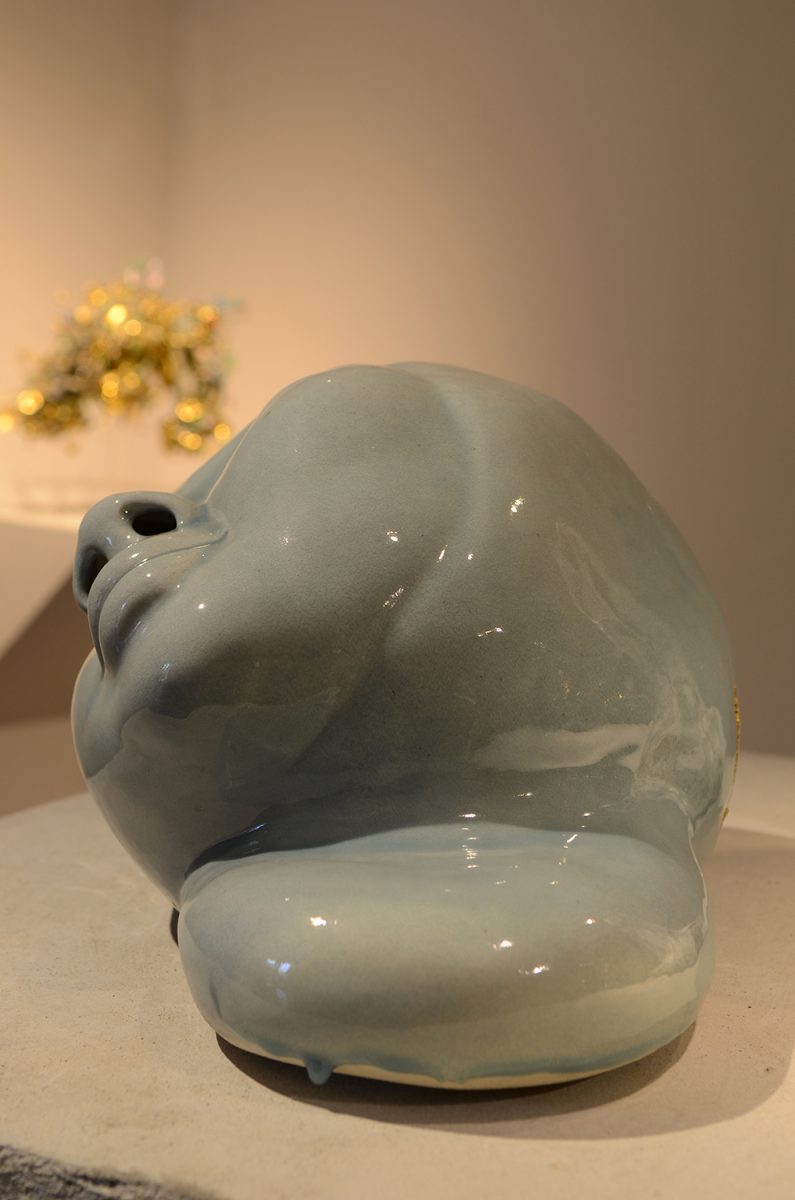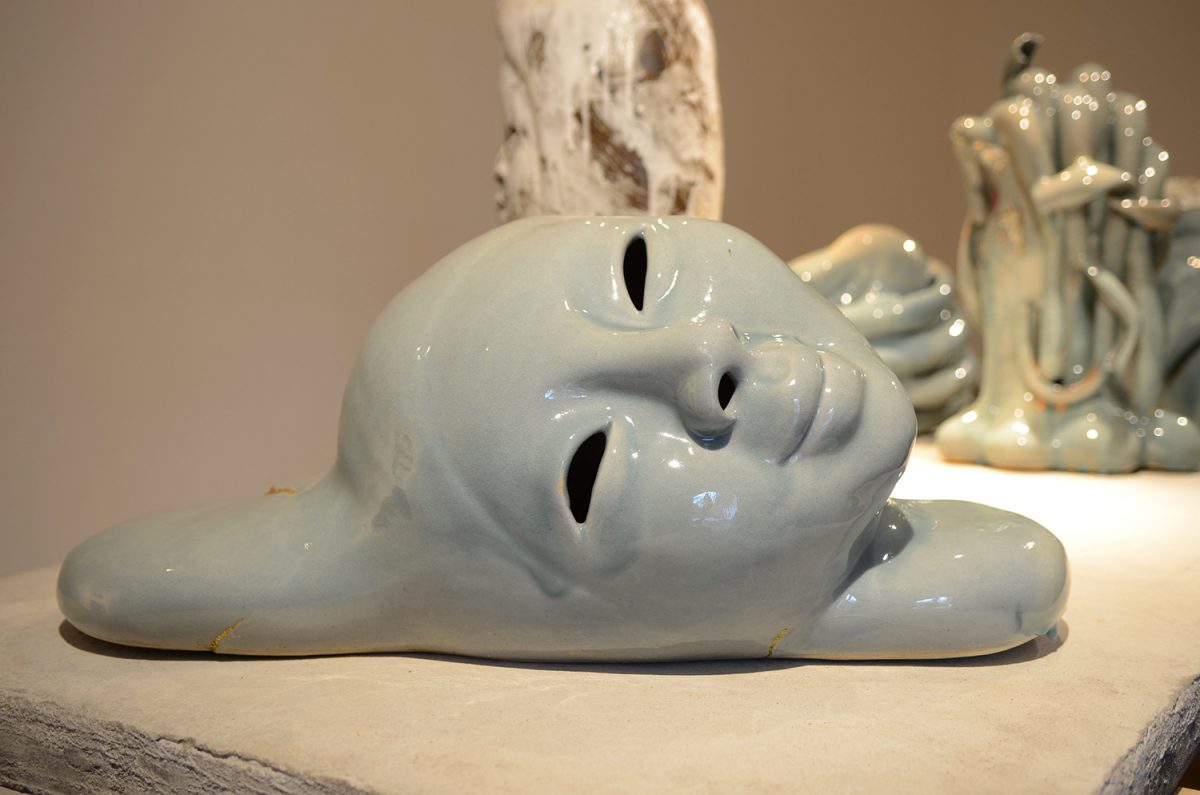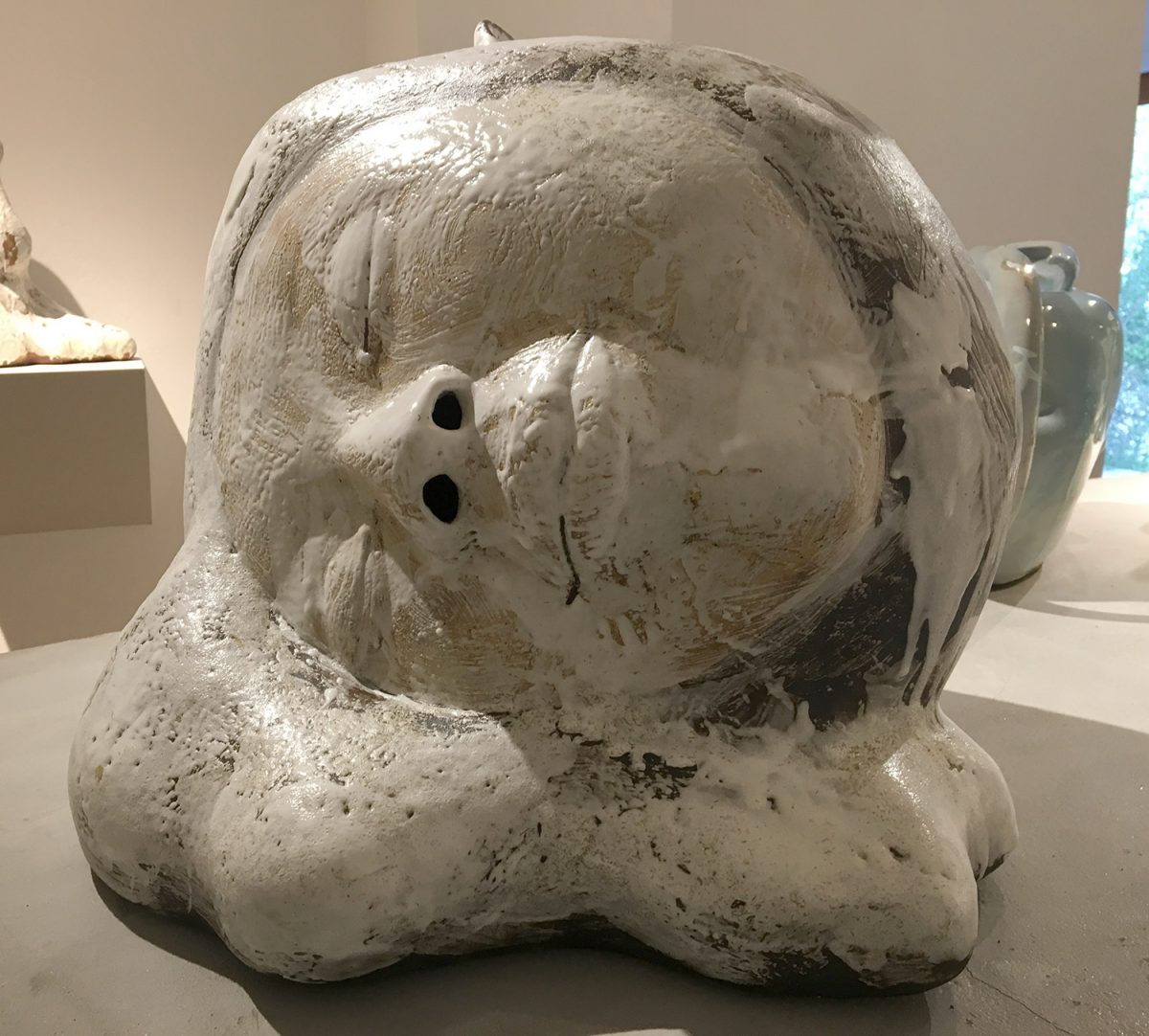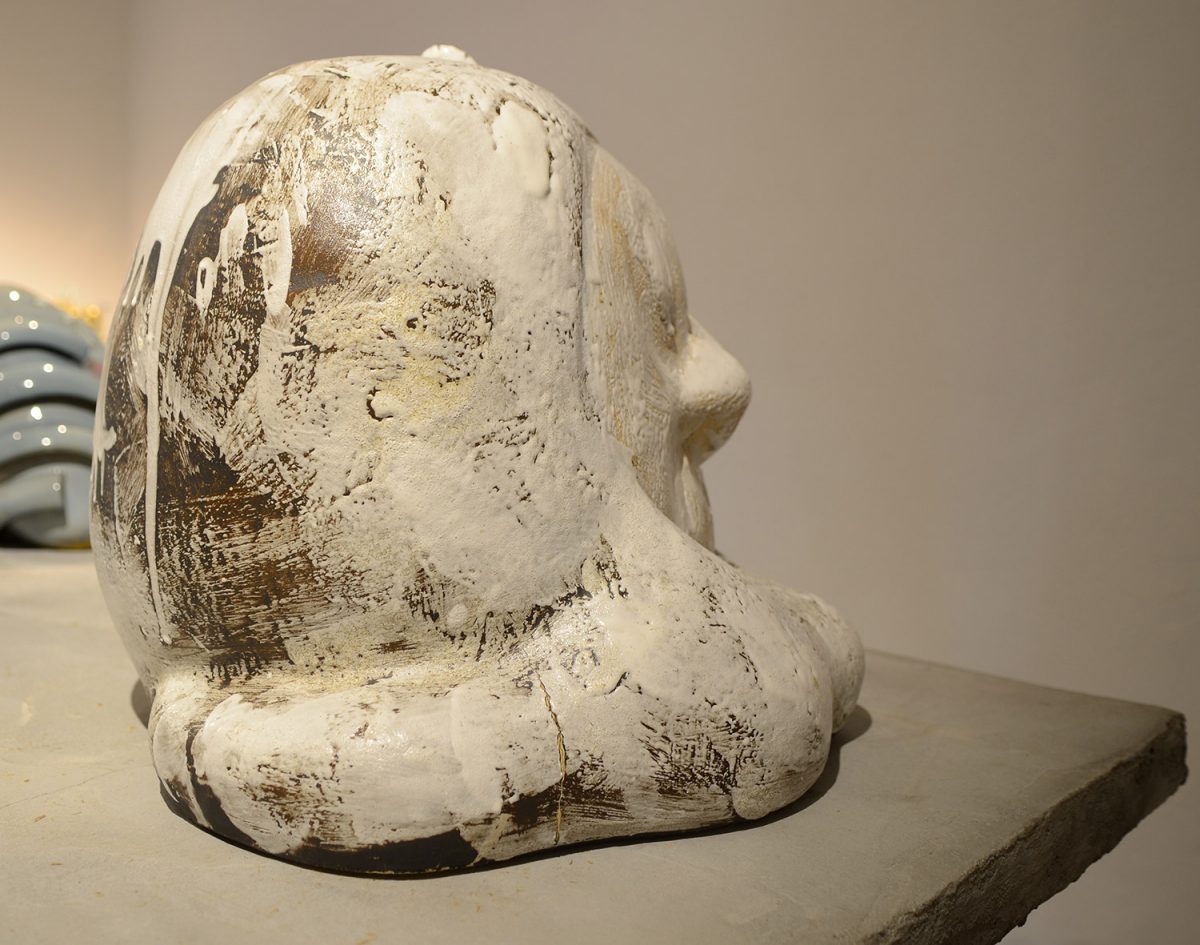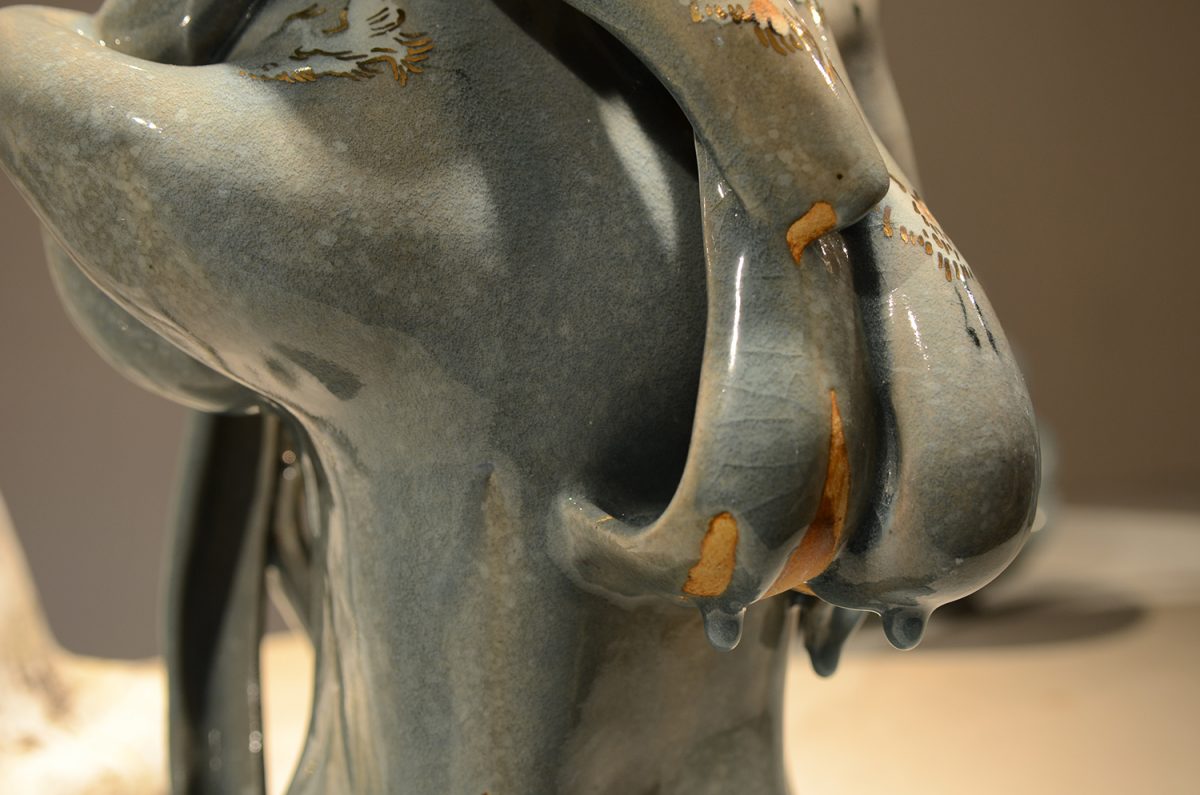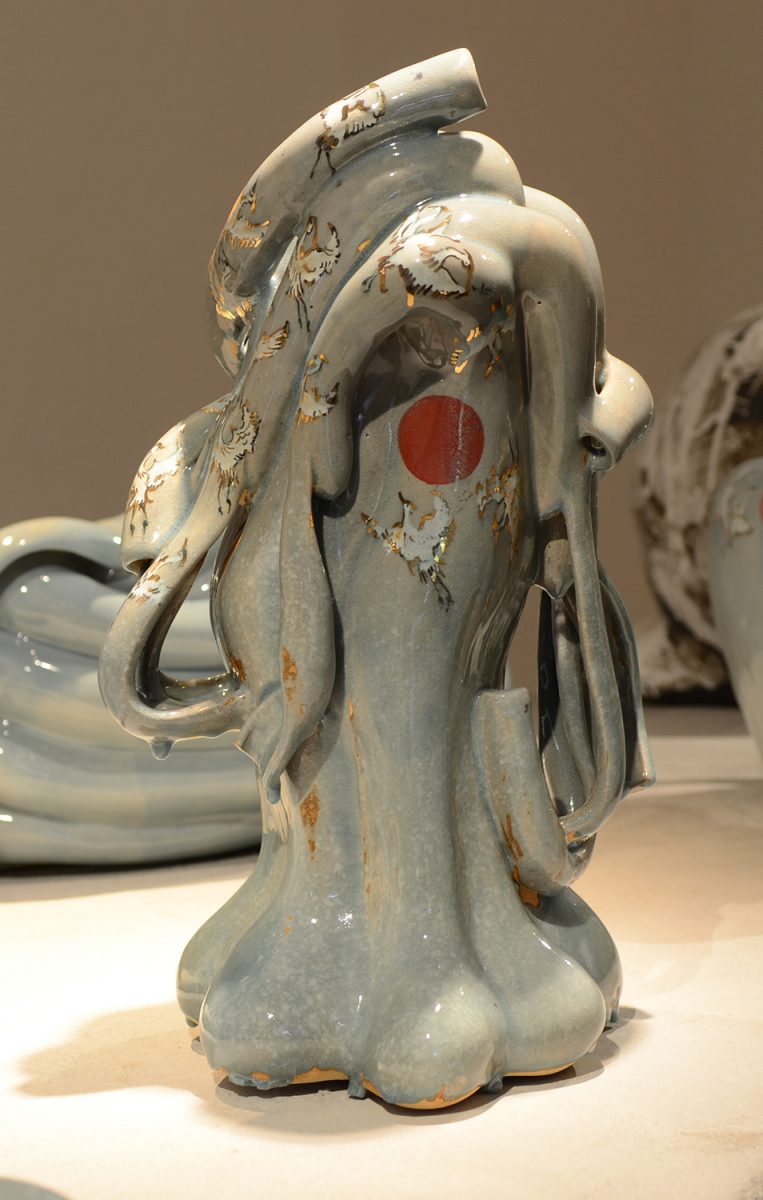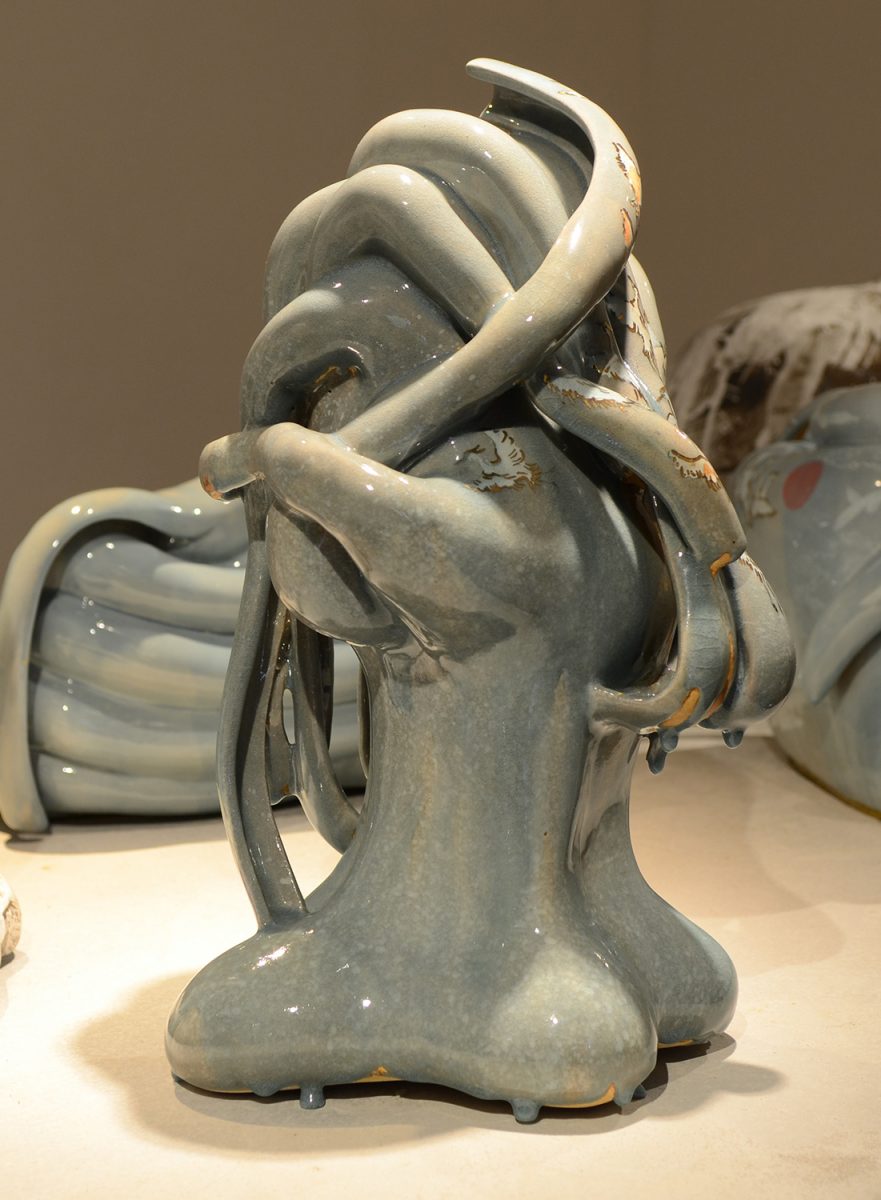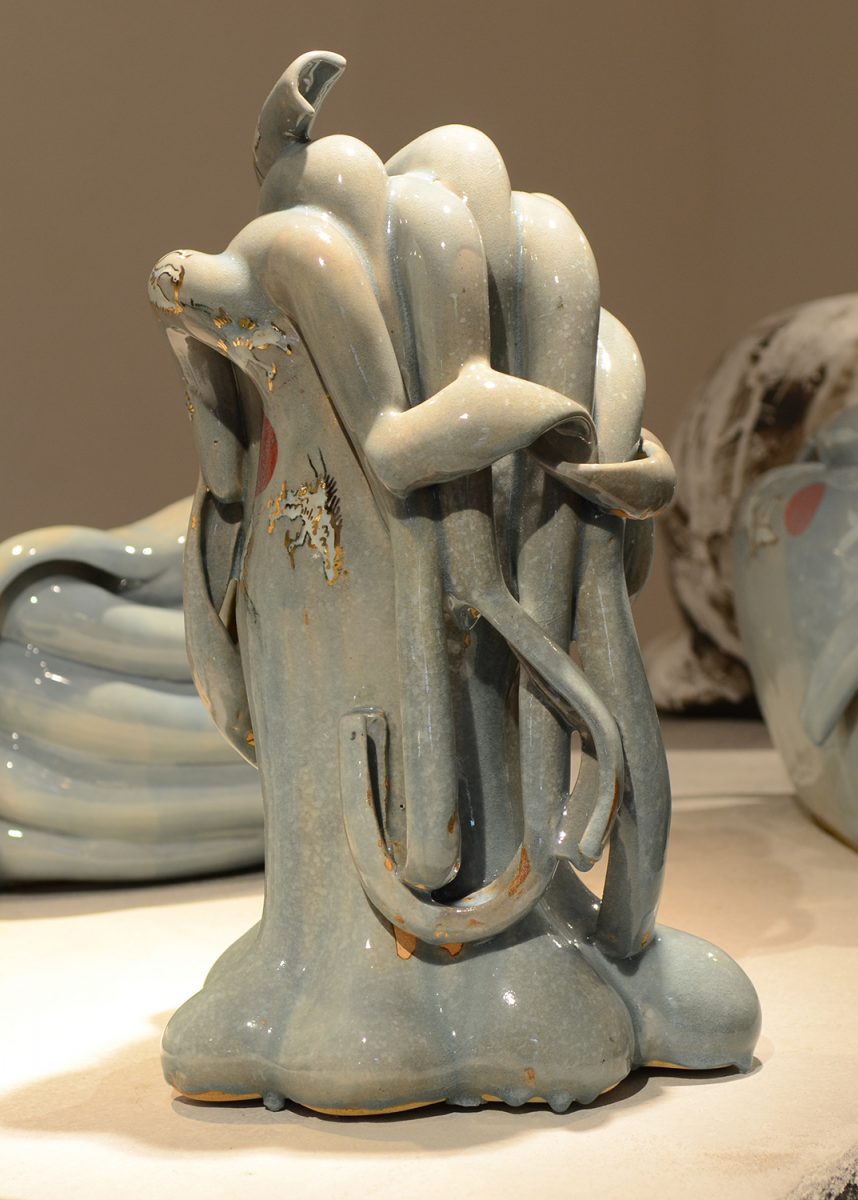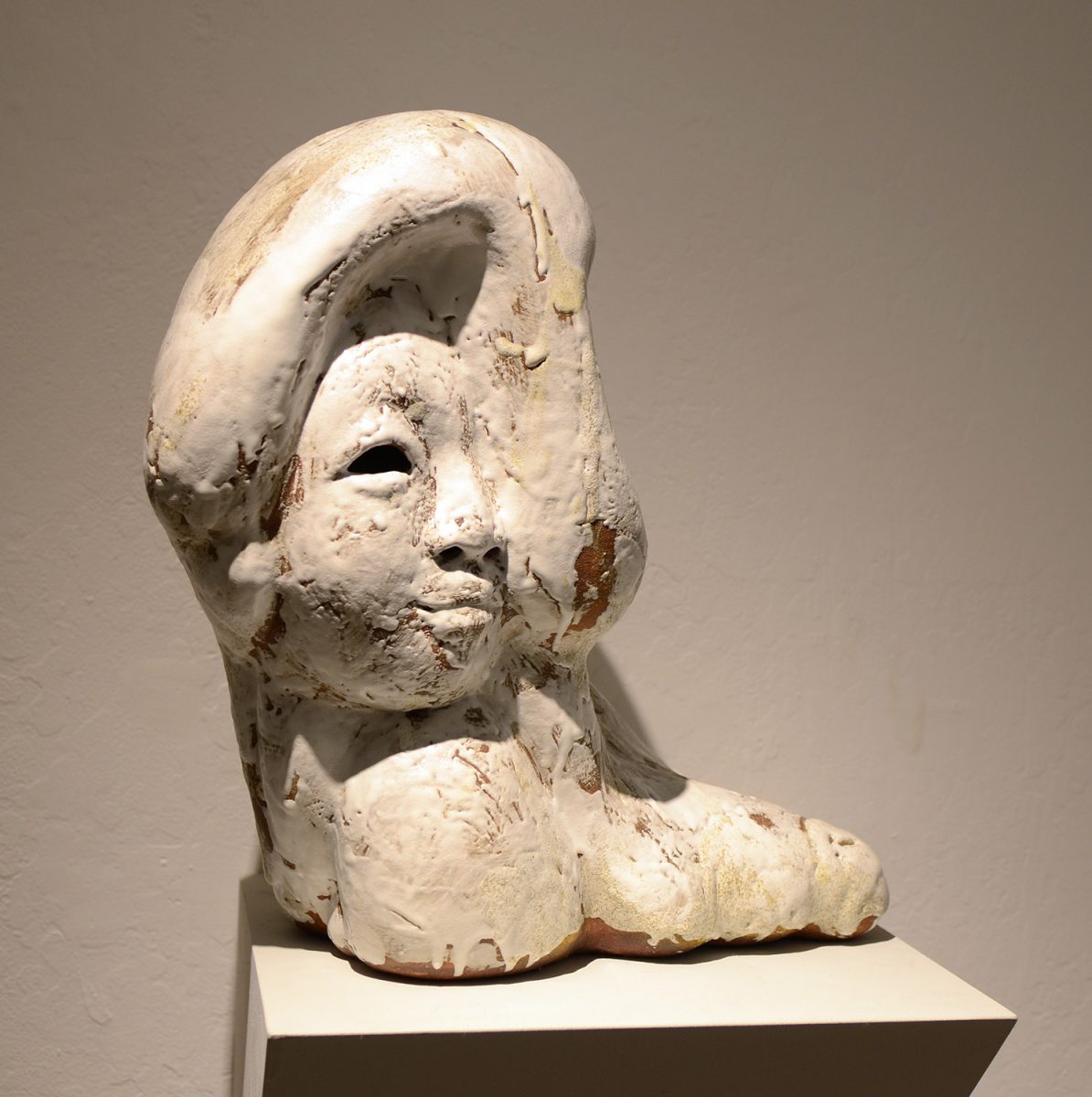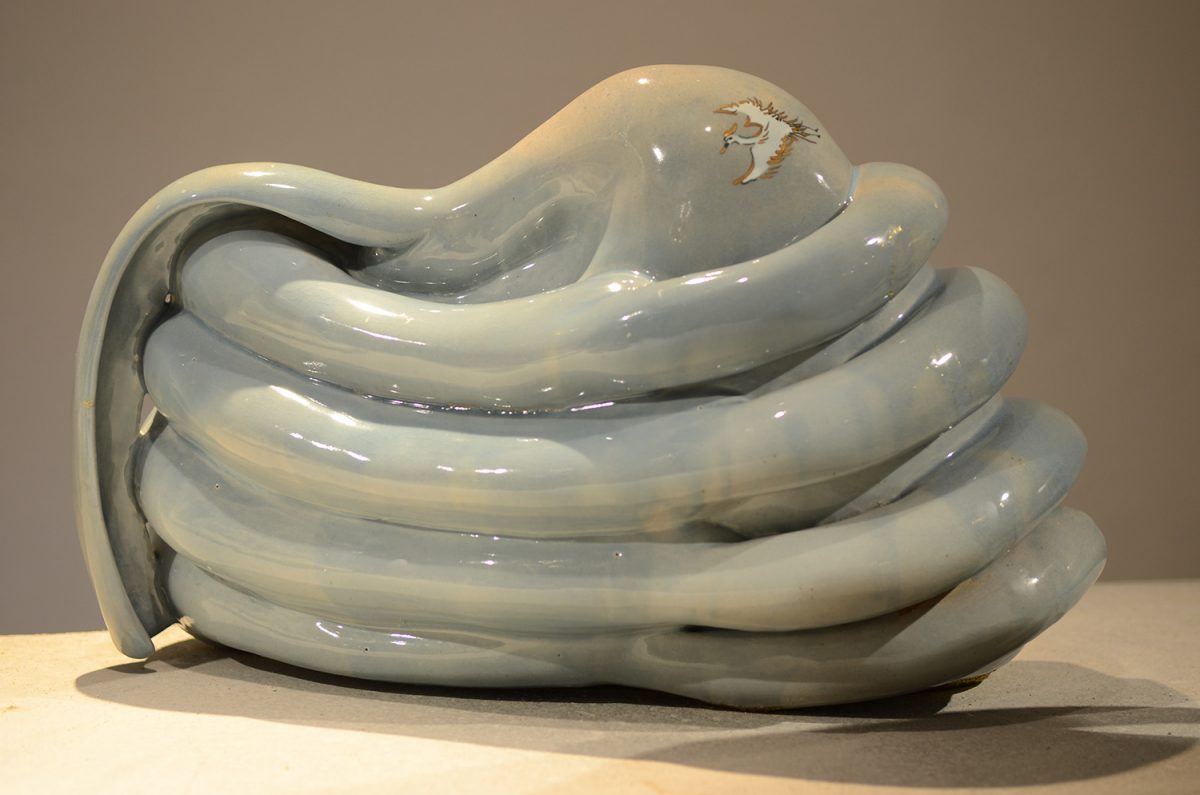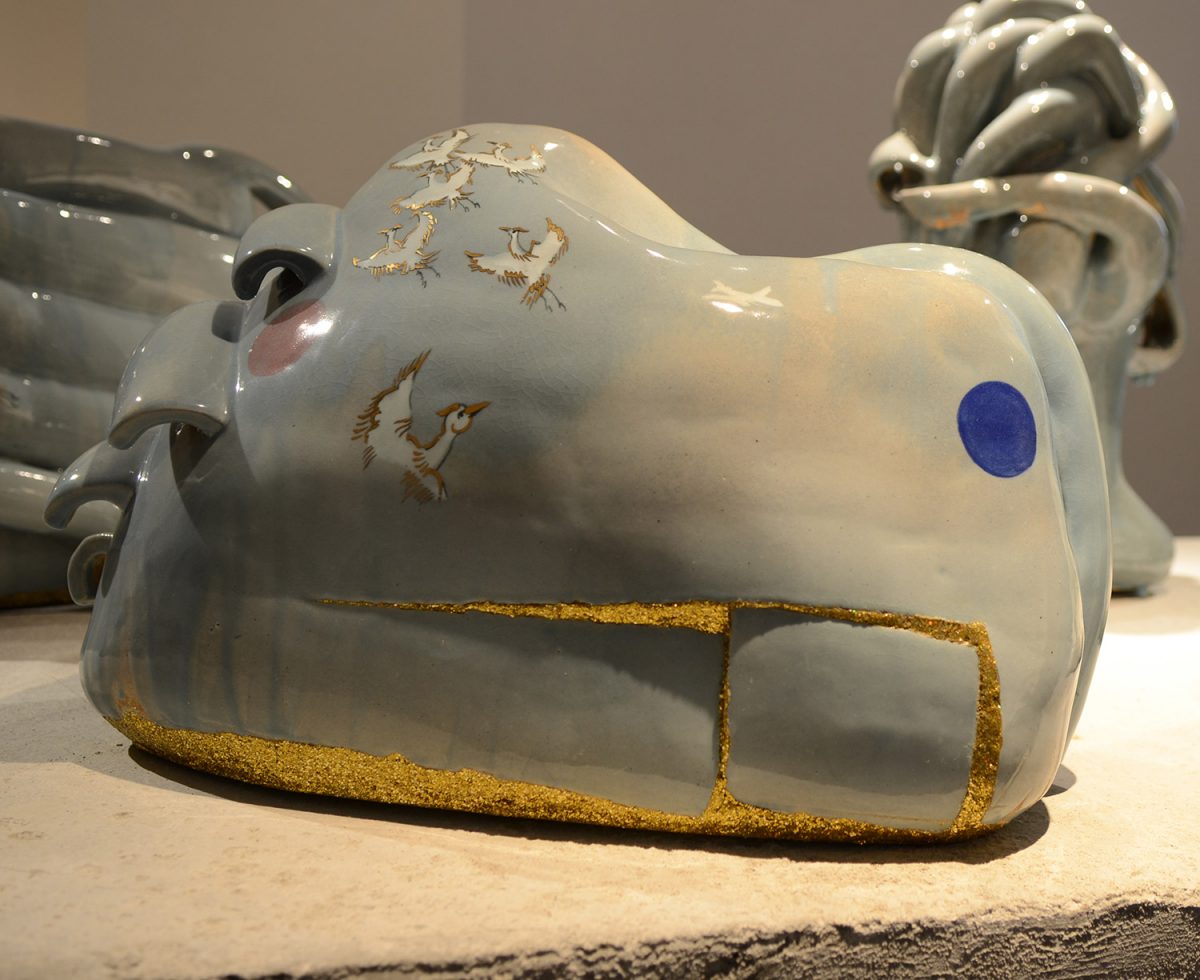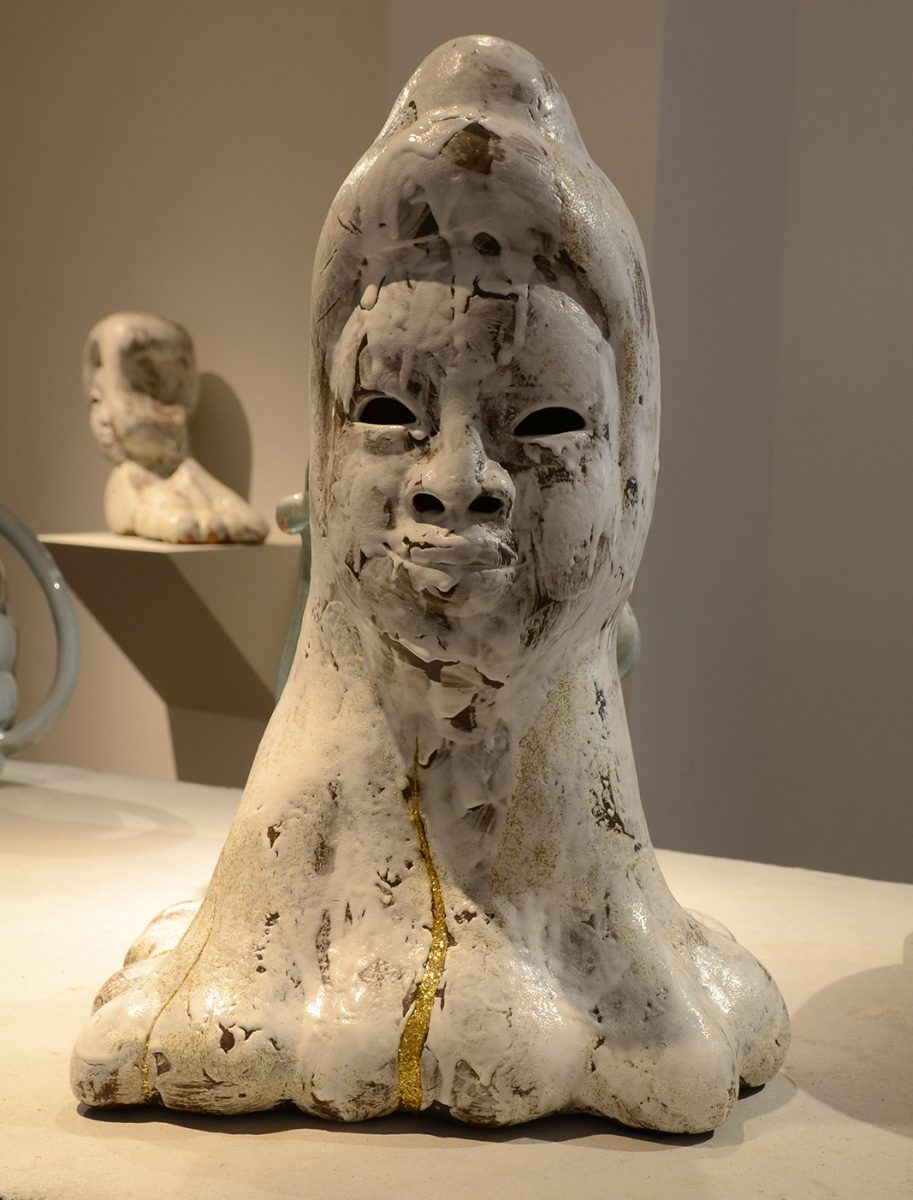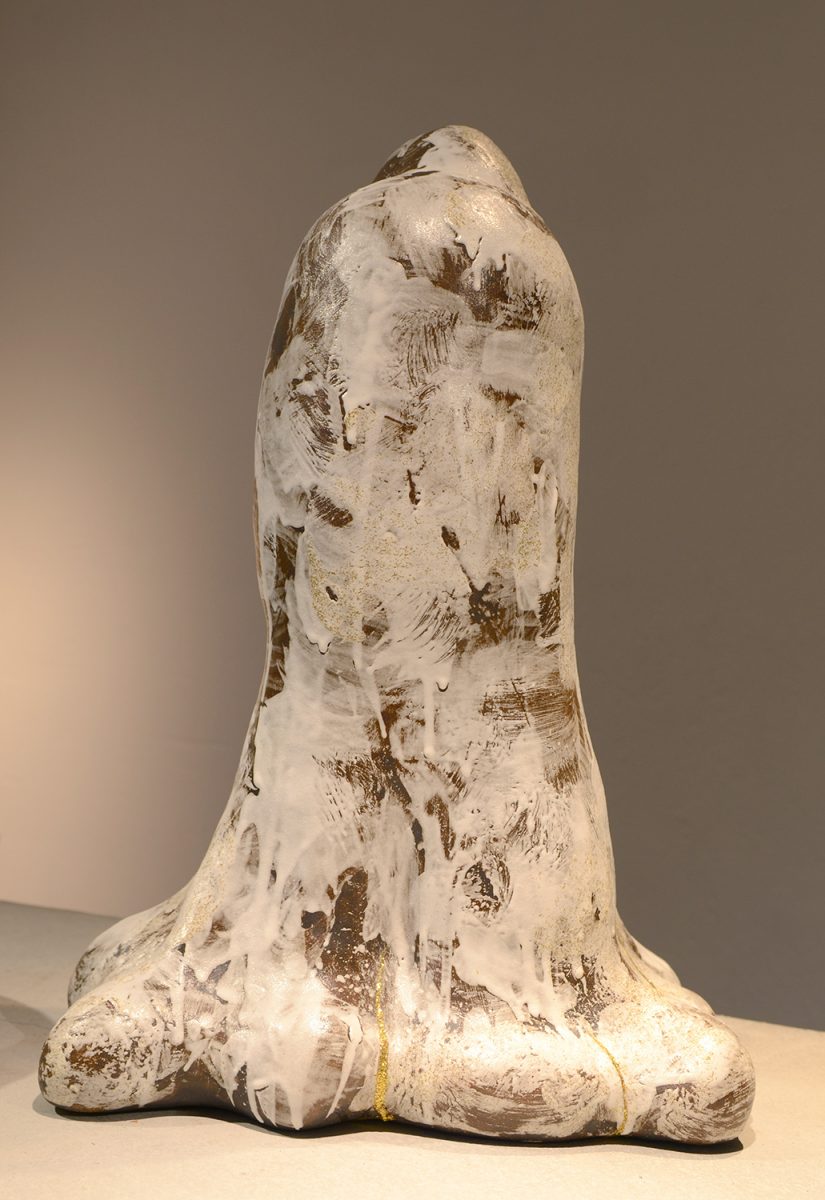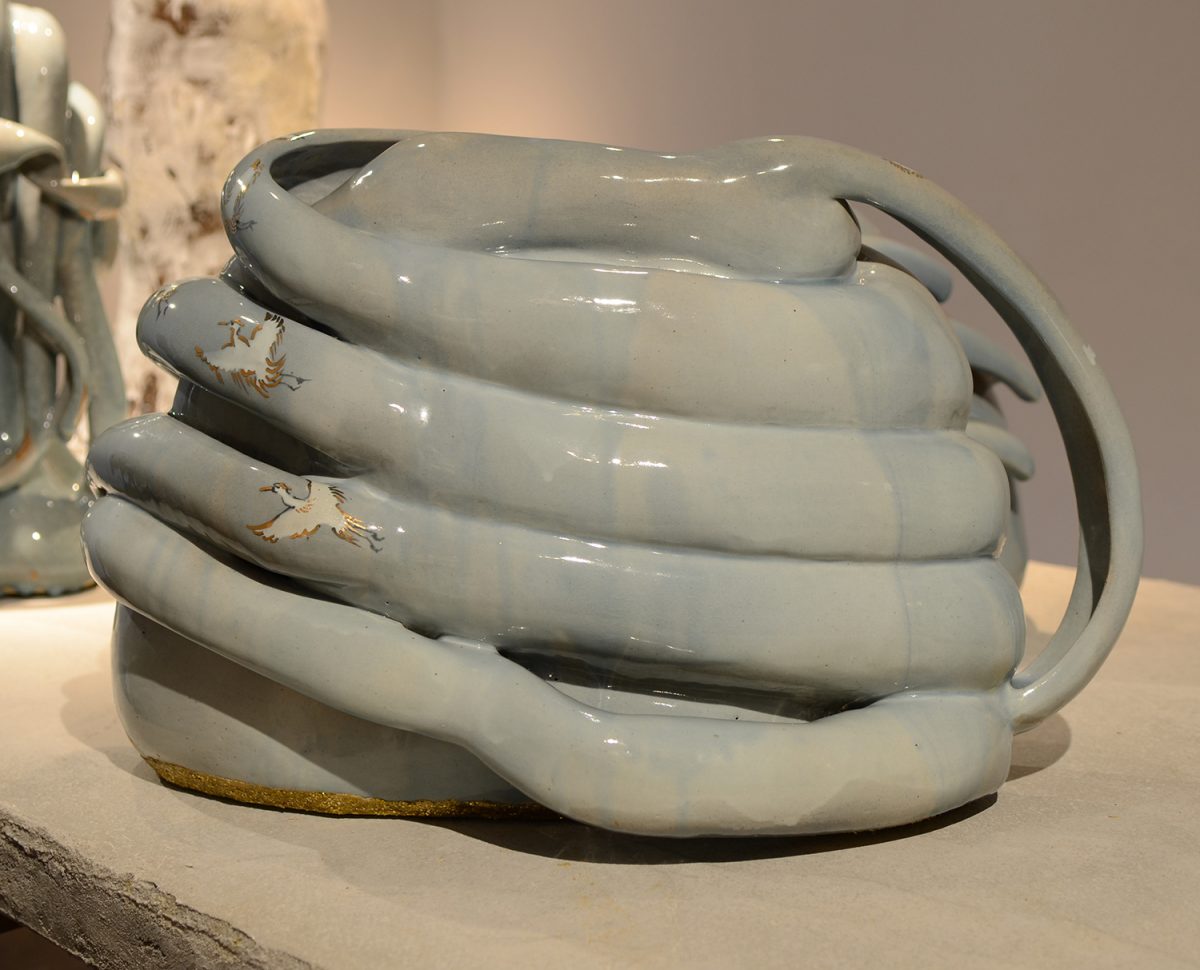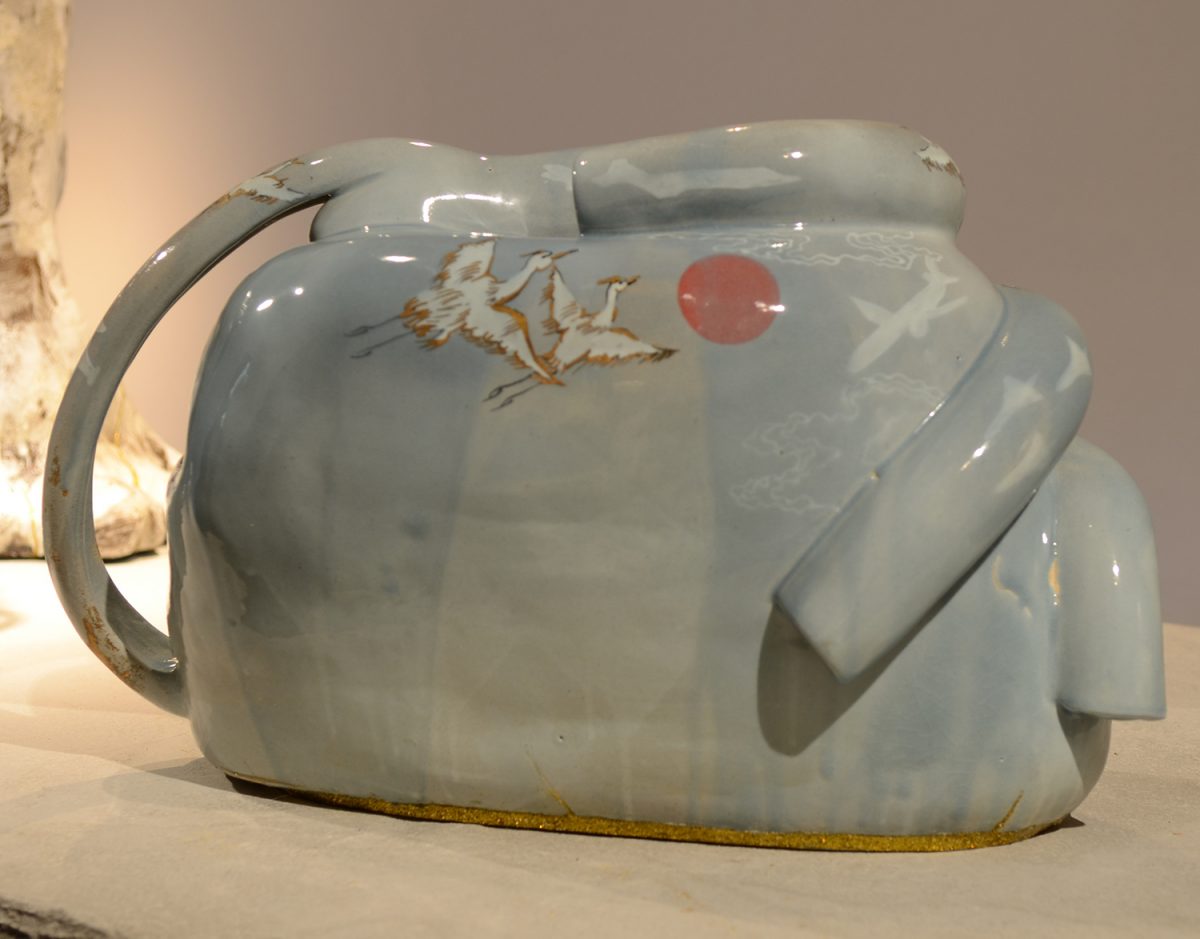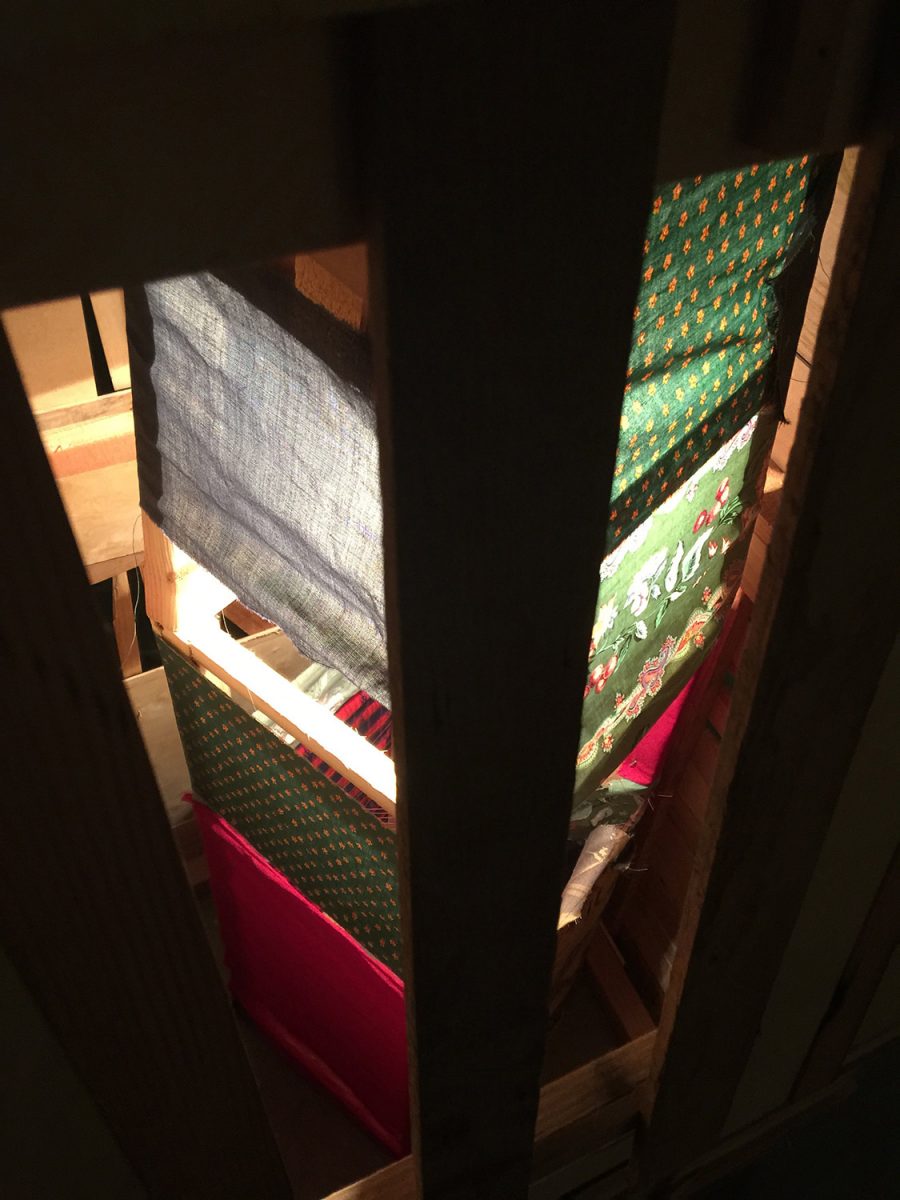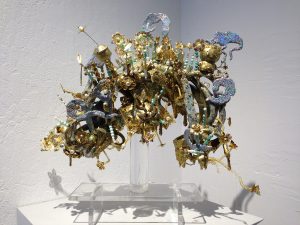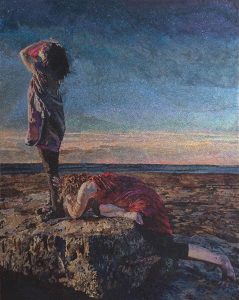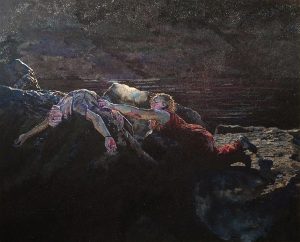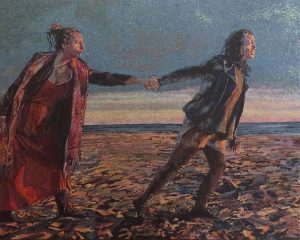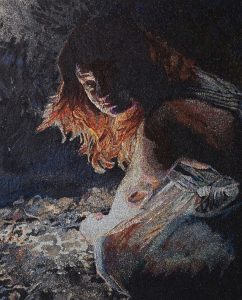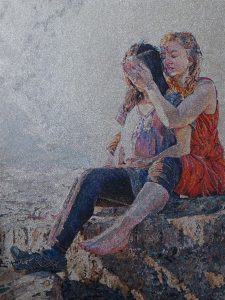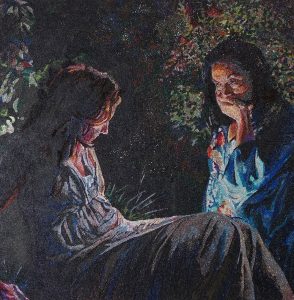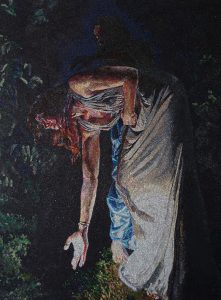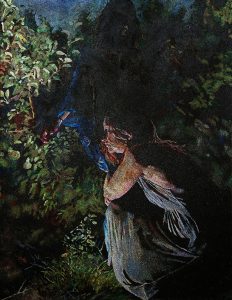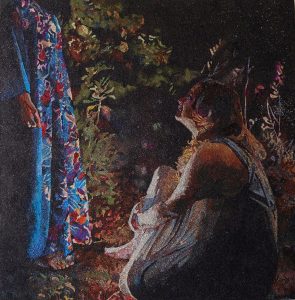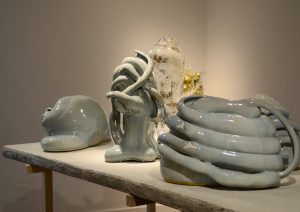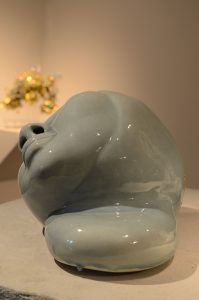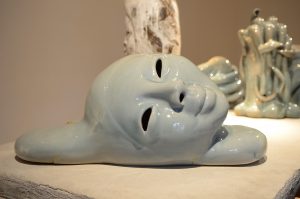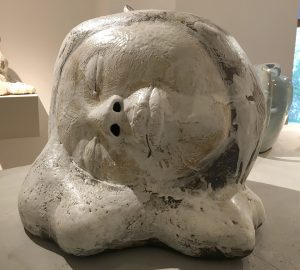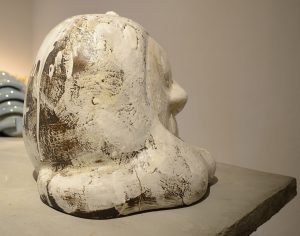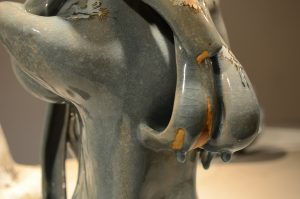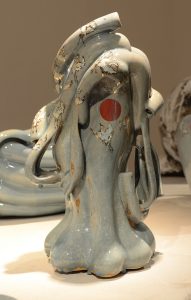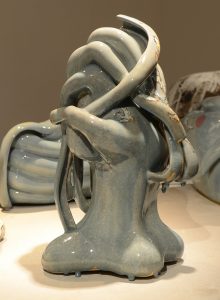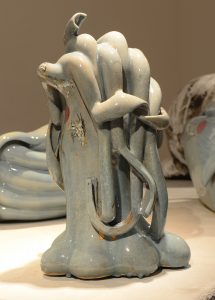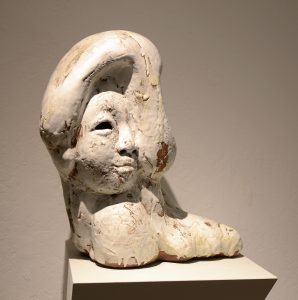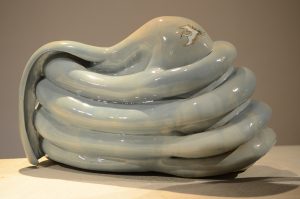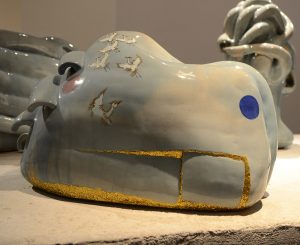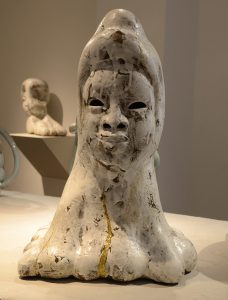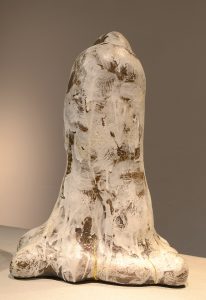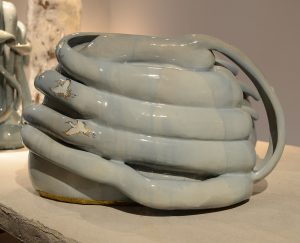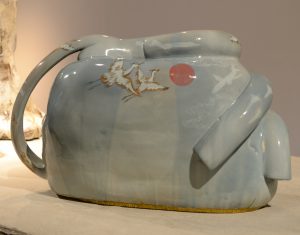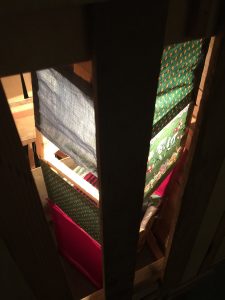 Press Release
Please join Patricia Sweetow Gallery in our new pop-up location as we present Jamie Vasta – Eurydice; Victoria Jang – Flushings Flora; Matthew Floriani, Shelter. The gallery is located at 480 23rd Street in Oakland, CA. Hours: Thursday – Saturday from 12:00 pm to 6:00 pm, or by appointment.
Exhibition dates: February 11 through March 18, 2017.
Reception: Saturday, February 11 from 3 to 6pm.
Save the Date: Saturday, March 4th, 2:30 pm – California Collage of Arts and Crafts Professor Kim Anno: In conversation with Jamie Vasta, Victoria Jang and Matthew Floriani.
PSG welcomes Jamie Vasta to our new popup in her fifth exhibition with the gallery. Vasta's medium of choice, glitter has an elemental resonance carrying unexpected emotional resonance, however her masterly domination of material transforms the bombastic bits of reflective color to mannered, painterly refinement. Staging actors, friends and family within the LGBT community, Vasta's narrative series focus on art historical movements, contemporary culture and literary tales. 
In her first exhibition Mustn't in 2007, Vasta reframed Angela Carter's feminist fairy tales depicting a mystical landscape where women with supernatural powers cavort in deadly play. Vasta's second exhibition reflects the trophy portrait in glitter, this time with internet composites of adolescent females posed with their kill. Jamie Vasta then presented After Caravaggio – a contemporary reframing of Michelangelo Merisi da Caravaggio's historic paintings. Vasta posed her coterie of friends and colleagues with props of today, turning gender and context on end. After the Hudson River School positioned Vasta's glitter on wood landscapes in the traditions of 19th century landscape painting. True to her predilection of revisiting art history with a contemporary spin, Vasta turned her eye to the San Francisco Bay Area landscape as filtered through the lens of the Hudson River School of artists.
The current series, Eurydice is a tale of great love and loss. Offering inspiration to great luminaries throughout history such as Peter Paul Rubens and Poussin, Jamie Vasta joins these historical icons with her homage to the Greek tragedy of Orpheus and Eurydice. Orpheus, a great musician whose father was Apollo and mother Calliope, descends to the underworld hoping to resurrect his bride Eurydice, who tragically dies from the the viper's bite on the night of their wedding.  He brings his lyre and power of song to woo the Lord of the Dead. Struck by his song the Lord allows Eurydice to ascend with Orpheus upon condition Orpheus not look back at Eurydice. As Orpheus enters daylight he turns to look at Eurydice who tragically still hovers in the dark cavern, condemning her to death forever.
From this tale of human limitations, Vasta depicts two costumed women in loose classical Mayfield Parrish like garments. The two actors enact film stills from a non-linear ghost story, playing out tableaus of grief and longing.  In the bright silver works "The Dream" and "Tempest", the figures become islands of color and solidity in the bleak desert beach.  Scatters of prismatic glitter shoot sparks across the blown-out brilliant sky.  A tender embrace turns to obsessive clutching and restraint, the sunny day turns harsh.  In "Visitation" and "See Mystery Lights", the loosely rendered figures emerge out of the darkness, disappearing when light reflects off the dark surface. 
Jamie Vasta received her MFA from the California College of Arts in 2007. Her work has been reviewed in Art in America, Art Forum, art LTD, Modern Art Obsession, The Boston Globe, New York Times, SF Weekly, and The Bay Guardian. Vasta is included in many prestigious public and private collections, including the Berkeley Art Museum, Berkeley and the Crocker Art Museum, Sacramento.
Victoria Jang's ceramic sculptures embody the complex hybridization of American-Korean culture. First generation Korean American, Victoria Jang grew up in the eastern border of Bergen County, New Jersey, one of the major hubs of the Korean's in North America. The U.S. Immigration and Nationality Act of 1965 led most Chinese, Taiwanese and Koreans to surround the Hudson River.  Jang's parents owned a small grocery store in Manhattan and frequented Flushing, a neighborhood in the NYC boroughs of Queens which became one of the epicenters of Korean communities.  Her experience navigating a multi-cultural environment prompted her to embark on an exploration of the multiplicity of Americanness.
In Jang's first exhibition with PSG, Flushings Flora, she explores the ubiquitous family operated beauty supply stores, the proliferation of which became synonymous with Korean American businesses in Black communities. Merging traditional Korean ceramic techniques
,
Jang morphs abstract sculptural forms into complex tangles of nails
.
Along with the sculptural forms, Jang's humanized landforms explore the interwoven and complex relationship of the Black & Korean communities and businesses that dominated the phenomenon of the beauty supply industry. Jang's work is a complex weave of expectations, and misconceptions of transitioning communities.

Victoria Jang received her BFA in ceramics and sculpture from the University of Washington in Seattle in 2010. She moved to the San Francisco Bay Area and received her MFA in ceramics at the California College of the Arts in 2014. Jang received a Headlands Graduate Fellowship Award, Murphy Award and Cadogen Scholarship and was the featured artist for the 2014 Apature exhibition at Kearny Street Workshop. She is a Visiting Artist in Residence for 2015-2016 at the University of California, Berkeley.
PSG has a small exhibition room, 12 x 12 feet, with one barn wood wall. We invited Matthew Floriani, a second year MFA candidate at Mills College in Oakland, CA to present an installation of wood and found objects suggesting make-shift housing used by many, uninhabited and uninhabitable. Matthew describes his structures, " as if something has been taken, a place to belong and a longing for something missing."
Artist Page