Work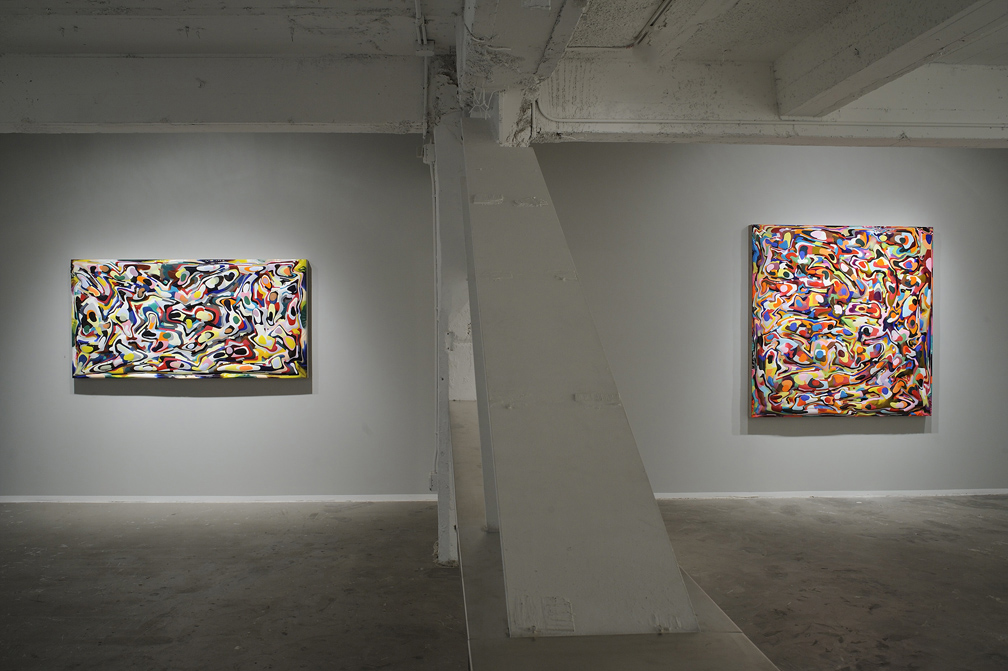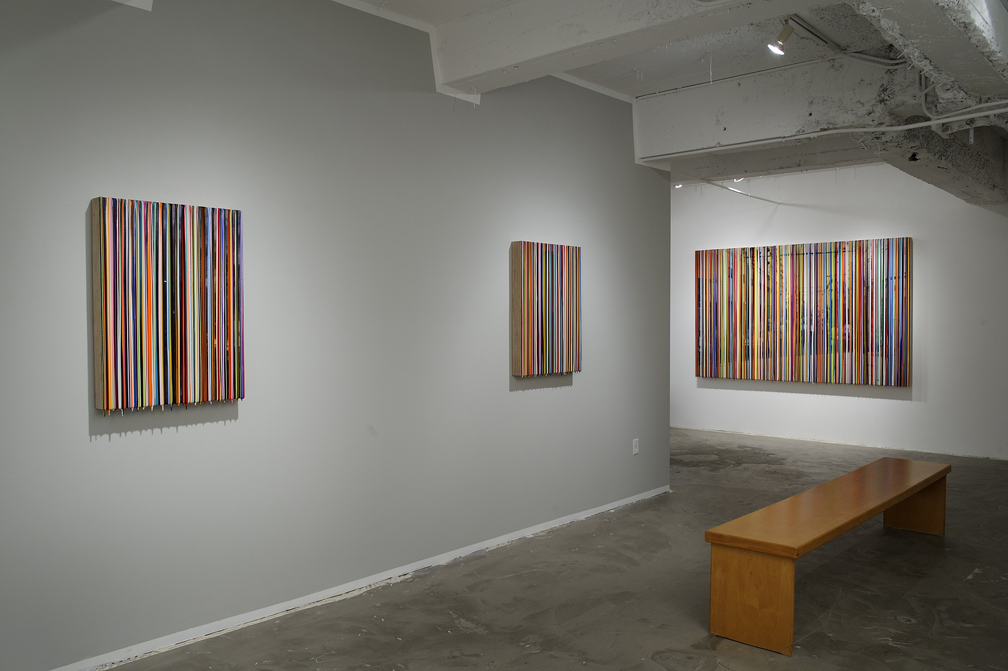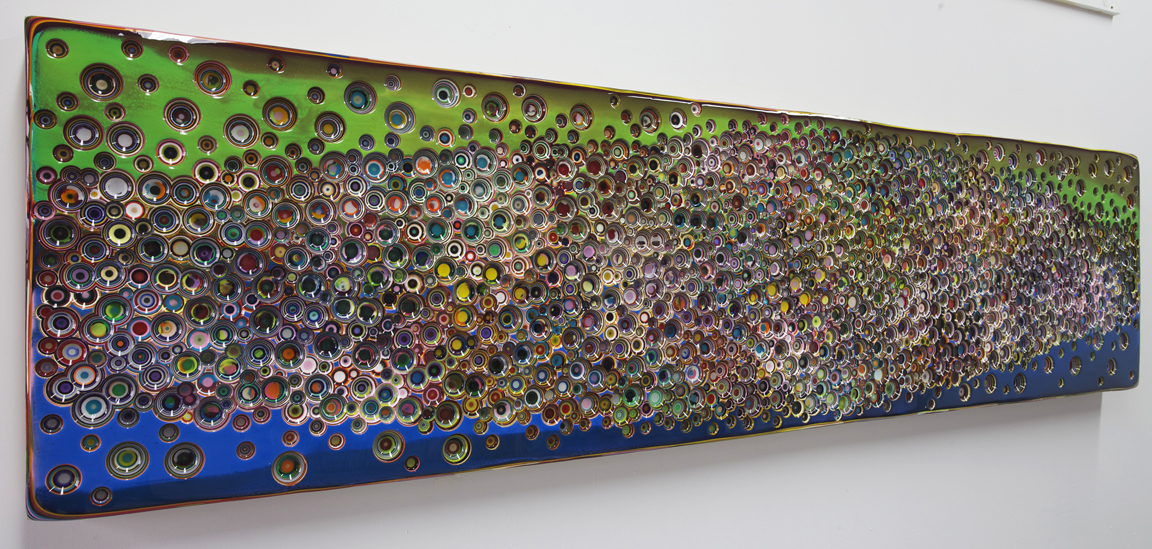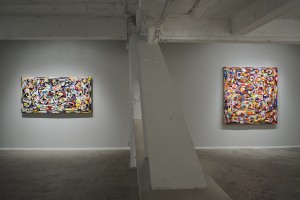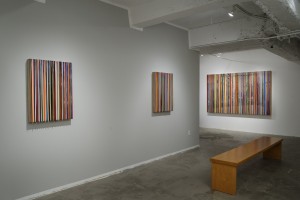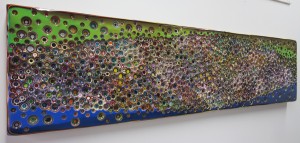 Press Release
PATRICIA SWEETOW GALLERY is pleased to announce our seventh solo exhibition day after day it reappears with German artist MARKUS LINNENBRINK. Exhibition dates:April 4 through May 18, 2013. Reception for the artist: April 4th, 5:30 – 7:30pm
With his inventive mastery employing material, process and color, Markus Linnenbrink pours, pools and brushes resin paintings with cumulative layers of opaque and translucent color. Opening windows to the wood support beneath, or the various treasures held within, Linnenbrink manifests a complex interplay between fore and background. We see vertically striped paintings with an interior expressed in a water-based medium, photographs from his family archive, reflective foil, all breaking the symmetry of the poured bands of color. The current exhibition celebrates Linnenbrink's oeuvre, including striped, photo-striped, drilled and reverse resin paintings. Also on view, YOYO, a rectangular resin sculpture filled with discarded toys and sundry items.
Derek Conrad Murphy wrote in Art in America, "The decadent glossy finishes of Linnenbrink's works are enticing, but his skillful layering technique and adept use of color are the real draw. The wall panels, made from layers of resin and bright pigment, could be described as austere minimalism intersecting with almost performative, process-oriented spontaneity."… While Linnenbrink certainly looks back to formal antecedents, his unorthodox use of materials and combination of improvisation and control continues to broaden the definition of contemporary "painting."
David Roth, SquareCylinder.com writes of Linnenbrink's approach to his medium and practice, " For Linnenbrink, color isn't just a means; it's a riotous end that will likely transfix anyone whose taste runs toward finish fetish and abstraction. Whether he's creating sculpture, making paintings from epoxy resin, or painting the walls of buildings with his now-familiar rivulet-laced stripes, Linnenbrink is all about surface and sensuality…"Linnenbrink garnered attention in the U.S. and Europe with wall paintings at the UCLA Hammer Museum, the Aldrich Museum of Contemporary Art, the Kunstmuseum in Bonn, and Haus Esters, Krefeld. Over 50 works are in public collections which include the San Francisco Museum of Modern Art; UCLA Hammer Museum; The Hague Ministry of Culture, the Netherlands; Museum Neue Galerie, Kassel; Museum Katharinenhof, Kranenburg; Kunsthalle Recklinghausen; Herzliya Museum of Art, Israel, and Clemens-Sels-Museum, Neuss.