Work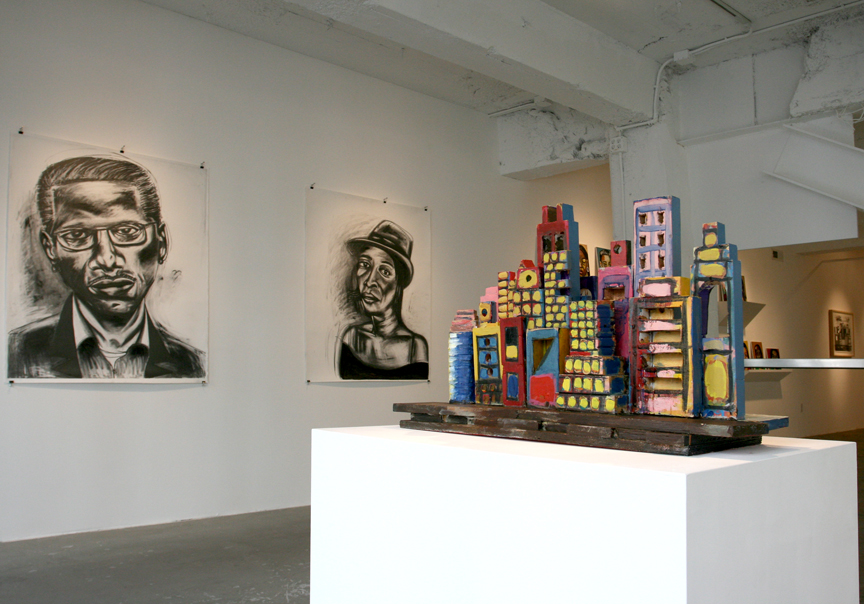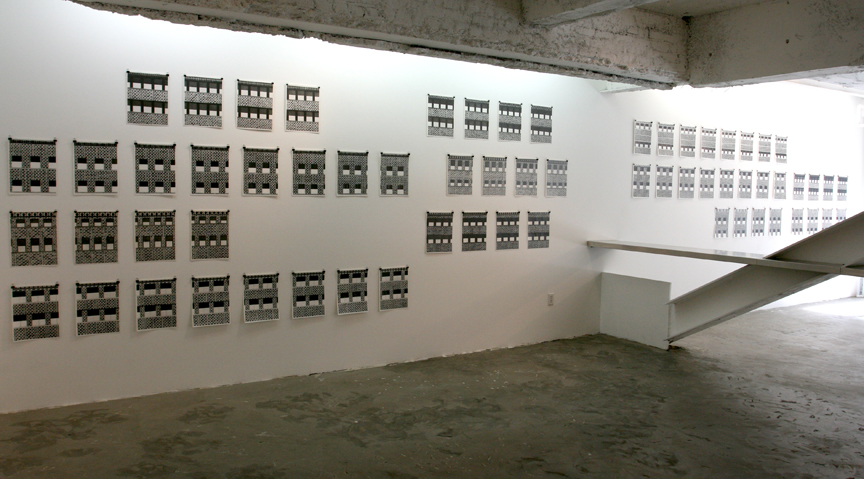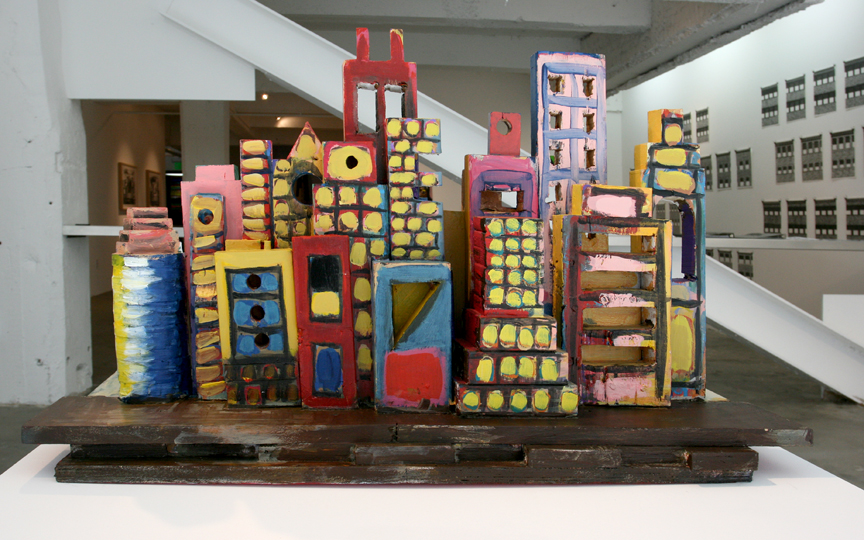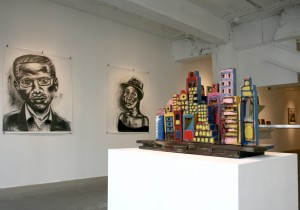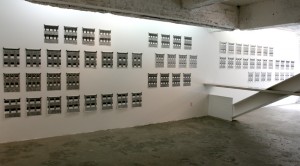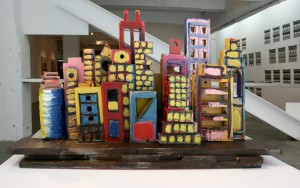 Press Release
Please join Patricia Sweetow Gallery for an exhibition with artists Frederick Hayes and Ernest Jolly. Frederick Hayes, Cityscape: Drawings, Installation and Paintings, includes serialized small format drawings in groups of 4 or 8, charcoal drawings and acrylic paintings. Ernest Jolly will present an installation with video, sound, and sculpture, Just Off Shore. The exhibitions open May 22 through June 26th. Reception for the artists is Thursday, June 3rd, 5:30-7:30.
With Cityscape, Frederick Hayes continues his exploration of African American portraiture, and urban landscape using charcoal and paint. Hayes comments, "I have an undeniable interest in portraiture, the African American experience, the working class, and the sort of learned approach to art making that manifests itself in various guises and disguises." Frederick Hayes's exhibition takes the viewer on a walk through his city, albeit a fictionalized city. Hayes's city is filled with faces both known and unknown; billowing cloud formations over geometric urban cityscapes; and detailed brick facades of massive architecture. His subjects are never accidental, but rather thoughtful and provocative. Says Hayes, "Each idea or set of images represents a fragment that can function on its on or with other works. For me they are documents that narrate a small piece of what I observe and experience day to day. They are just as much about the materiality of the medium and its process, as they are about a community of thoughts."
Art critic Roberta Smith wrote of the Hayes exhibition in New York, "Mr. Hayes's subject might be defined as both the richness and harshness of urban life… Jane Jacobs saw cities as magnets for 'people with ideas of their own'. These are the people Mr. Hayes paints." On March 28th, 2010, Ms. Smith again references Hayes in a New York Times article she wrote about painting, "It's not Dry Yet": " Frederick Hayes resurrects the loaded brush and charged forms of Max Beckmann, subject of a recent retrospective at the Museum of Modern Art."
In 2004, Frederick Hayes exhibited small paintings of radiators and large drawings of urban landscapes in his first exhibition at PSG. Hayes already had a following for his serialized charcoal drawings of ordinary African American people with exhibitions at The Addison Gallery of American Art in Massachusetts, and Yerba Buena Center for the Arts in San Francisco. The Addison Gallery of American Art, The New Museum, SFMOMA, and The Studio Museum in Harlem were among the first museums to add Hayes drawings to their collections. During this same time Frederick was awarded the Richard C. Diebenkorn Teaching Fellowship at the San Francisco Art Institute (2002), the Pollock-Krasner Foundation Grant (2001) and the Eureka Fellowship (1999). Now we fast forward to 2009: Roberta Smith, the New York Times art critic, recognized in Hayes a powerful visual voice, bringing fresh visibility to the unique vision of Mr. Hayes.
Artist Page