Work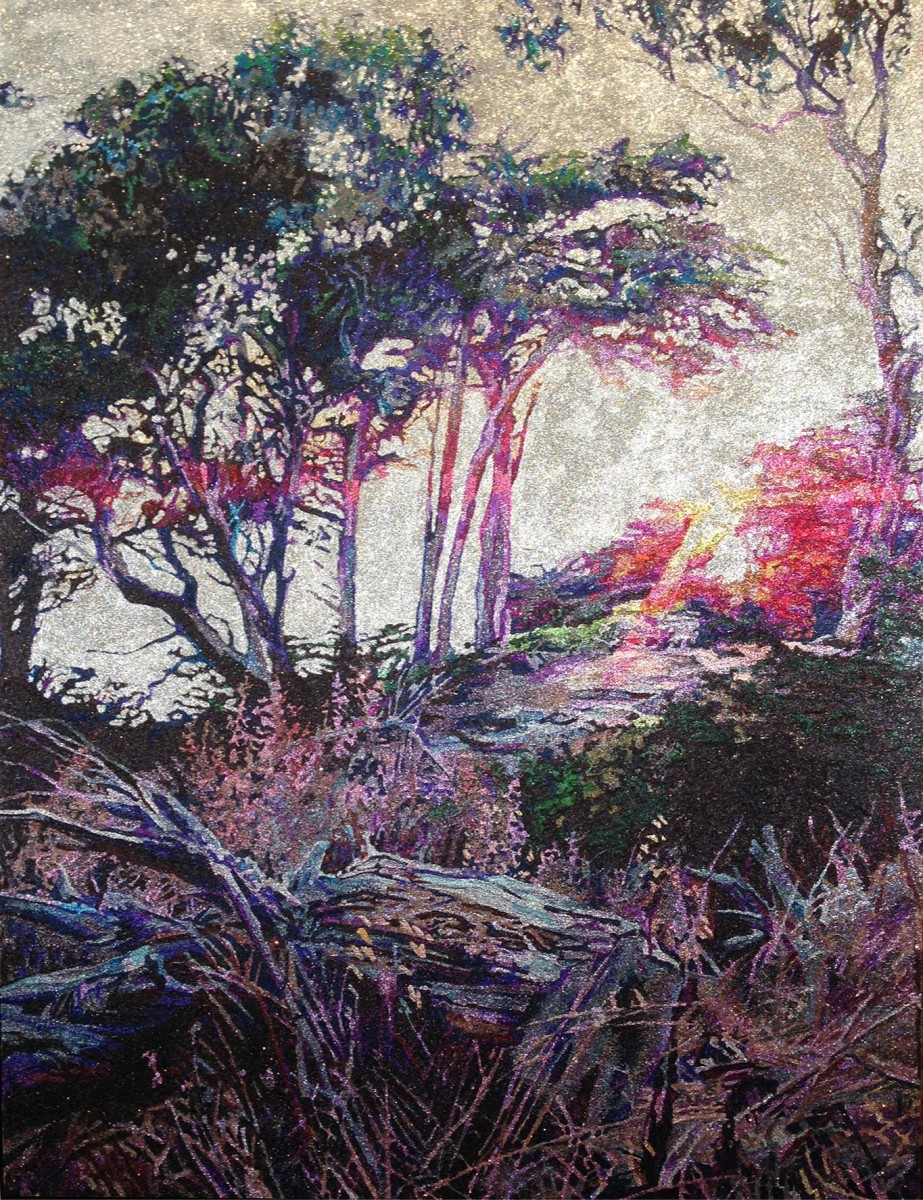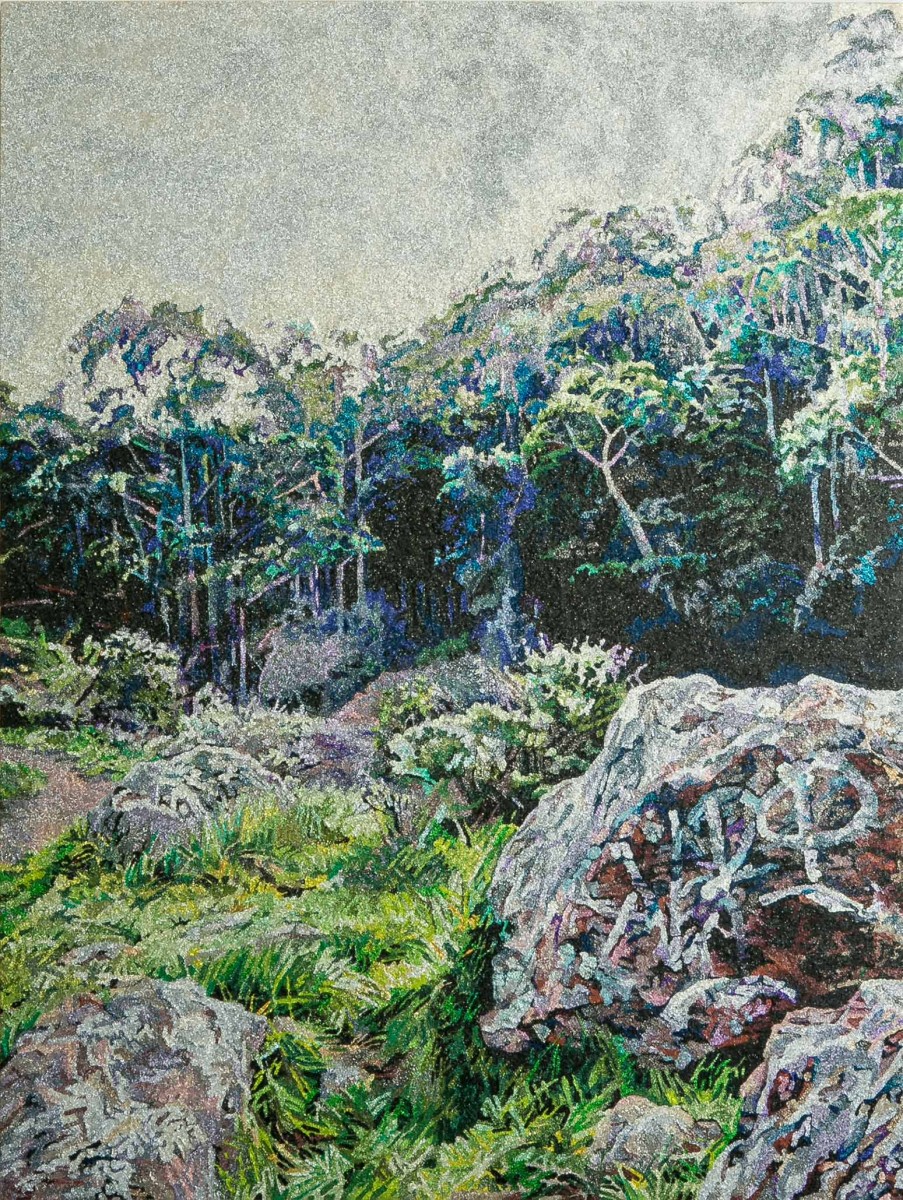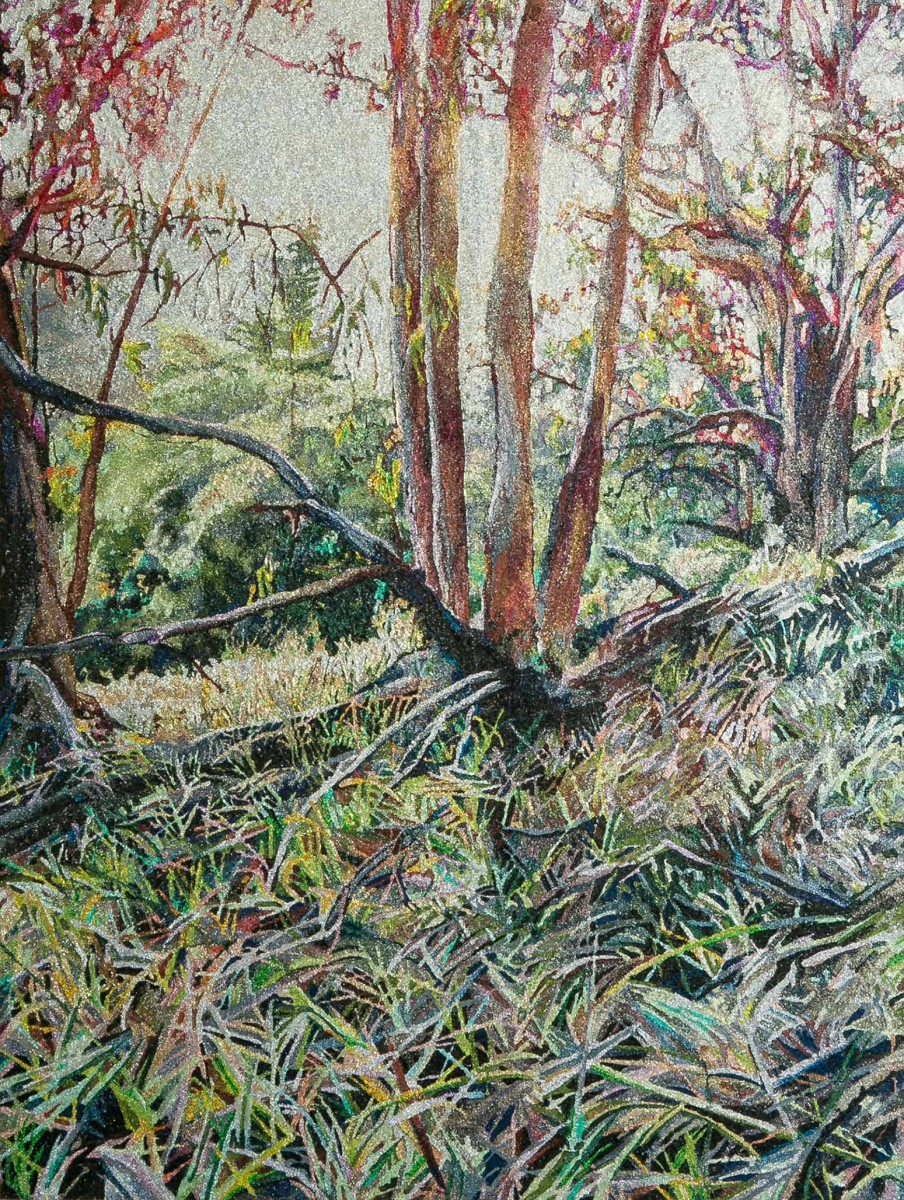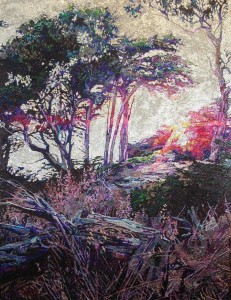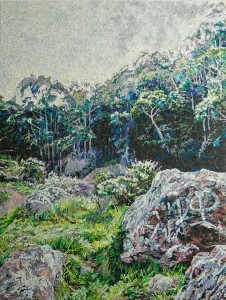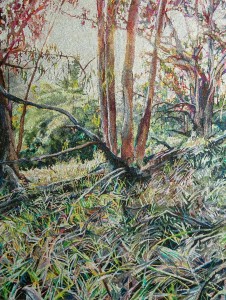 Press Release
Jamie Vasta's current series, After the Hudson River School positions her glitter on wood landscapes in the annals of 19th century landscape traditions.
Jamie Vasta has taken the visual arts to new heights with her glitter on panel works. Her insouciant medium is fine-tuned to accentuate narrative, as in her first exhibition Mustn't in 2007. Vasta began with Angela Carter's feminist reframing of fairy tales, and ended with a magical landscape where women with mystical powers cavort in deadly play. Vasta's second exhibition at the gallery looked at adolescent females posed with their trophy kill proudly displayed. Jamie Vasta then presented a complex series , After Caravaggio – a contemporary reframing of Michelangelo Merisi da Caravaggio's historic paintings. Vasta posed her coterie of friends and colleagues with props of today, turning gender, and context on end.
The current series, After the Hudson River School, positions Vasta's glitter on wood landscapes in the annals of 19th century landscape traditions. True to her reputation of revisiting art history with a contemporary spin, Vasta turns an eye to SF Bay Area landscape through the lens of the Hudson River School of artists. Sharing the philosophy of the American Transcendentalists, the Hudson River painters created the ideals of Emerson, Thoreau and Whitman through painting, believing that painting transcends and transforms morally and spiritually. Later artists such as John Frederick Kensett and Martin Johnson Heade, known as Luminists because of their experiments with the effects of light on water and sky, dominated the genre. With glitter Vasta is able to take luminance of light further than ever imagined by the River School artists. Vasta captures the beauty of the Bay with four transcendent paintings.
Jamie Vasta received her MFA from the California College of Arts in 2007. Her work has been reviewed in Art in America, Art Forum, art LTD, Modern Art Obsession, The Boston Globe, New York Times, SF Weekly, and The Bay Guardian. Vasta is included in many prestigious public and private collections, including the Berkeley Art Museum, Berkeley and the Crocker Art Museum, Sacramento.
Artist Page