Work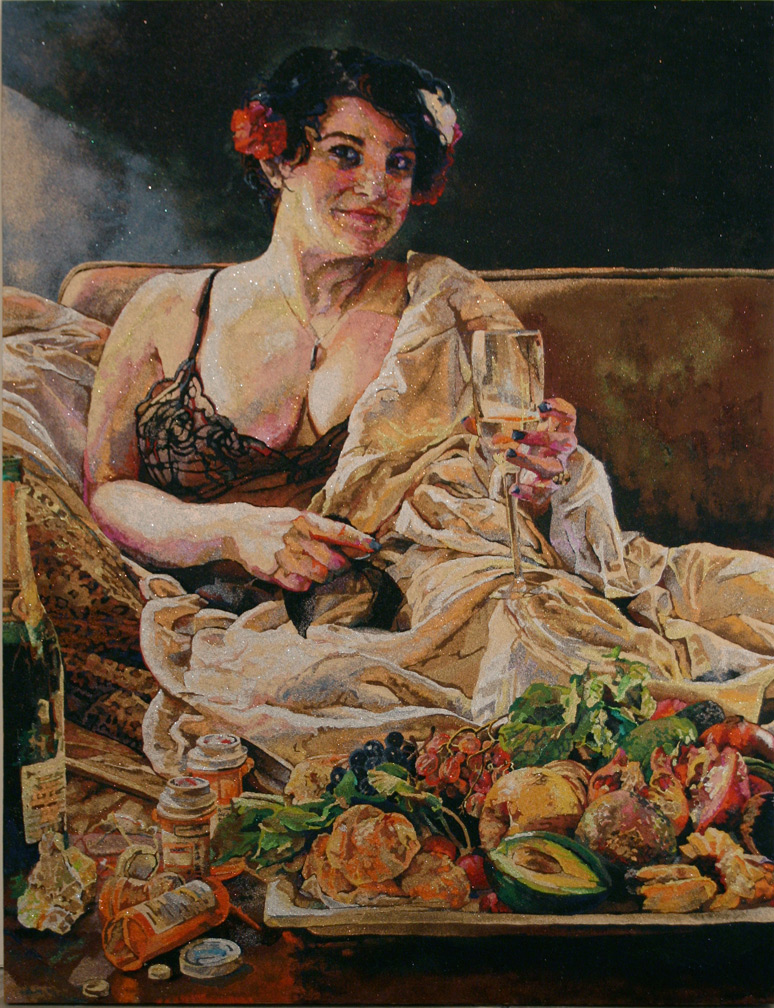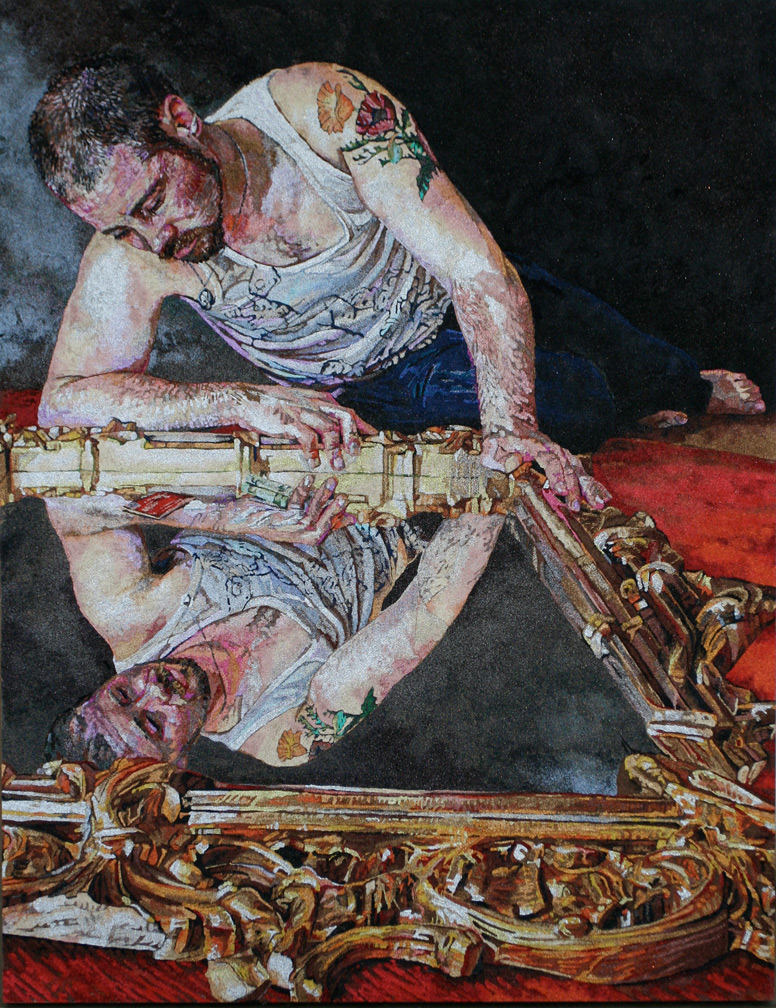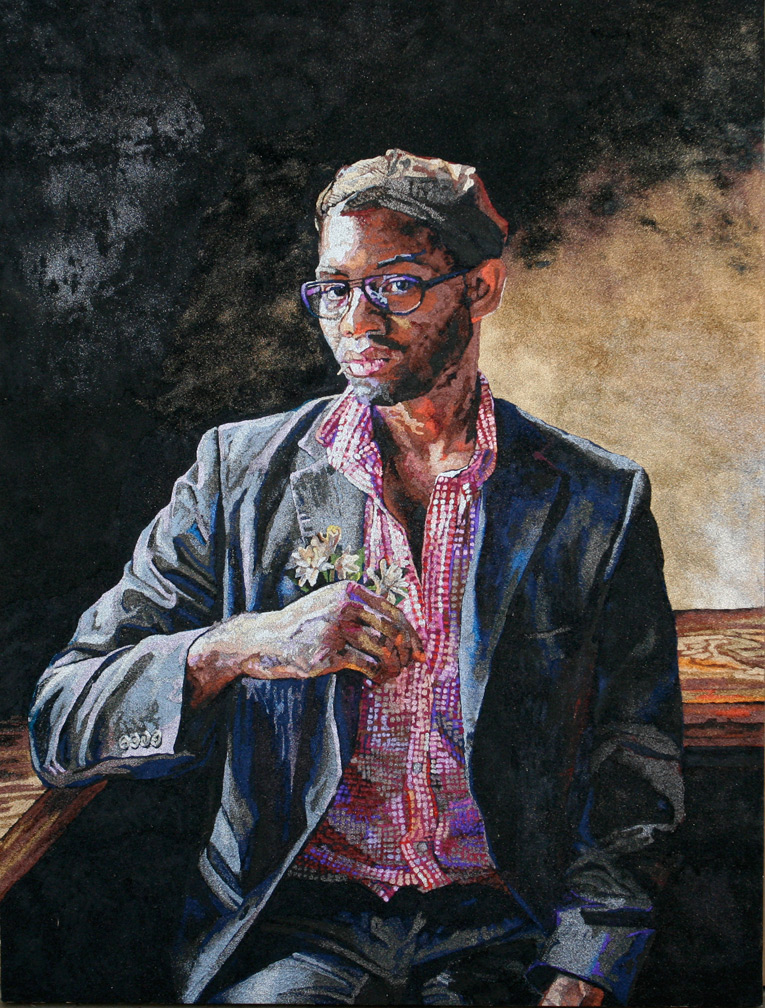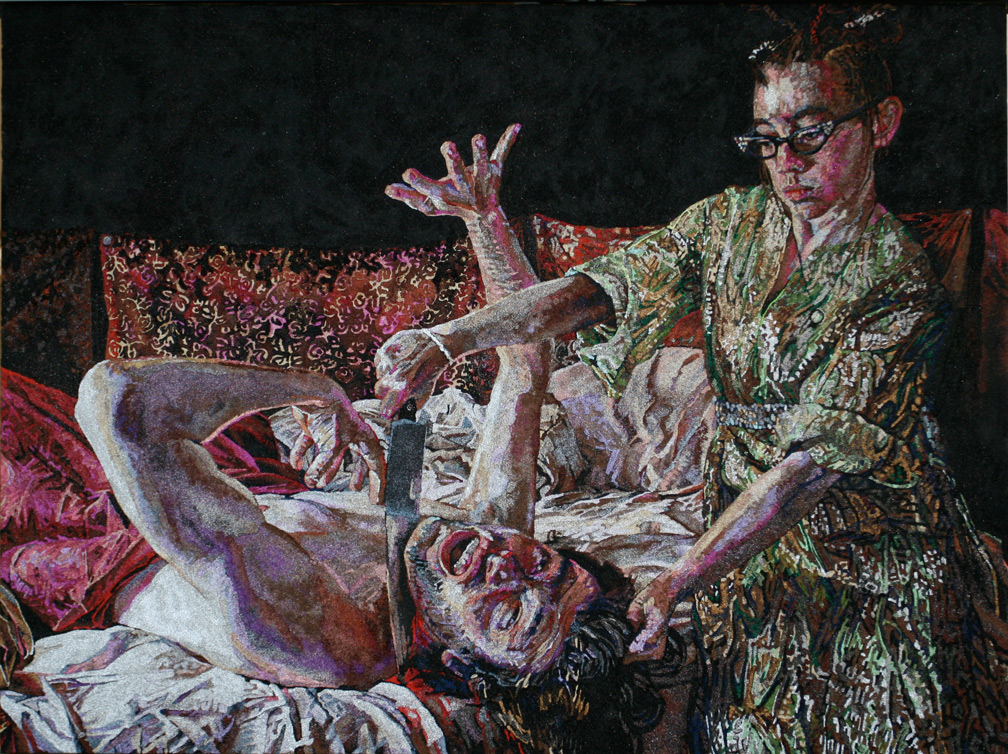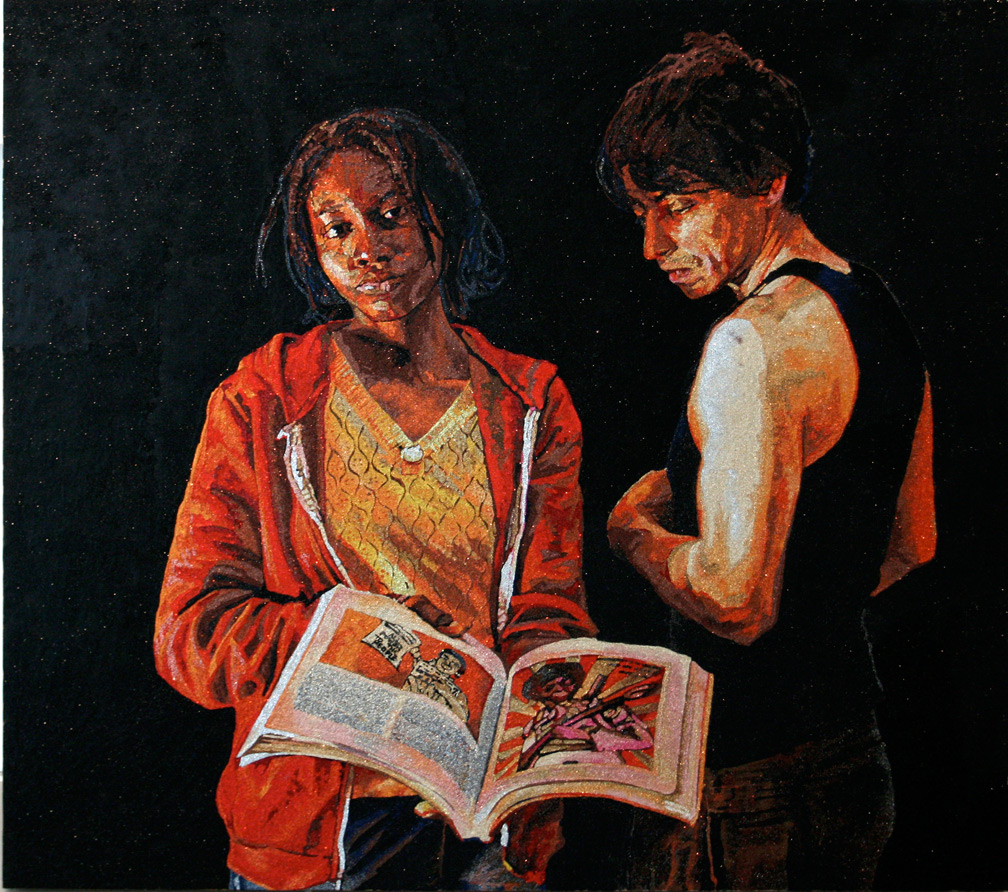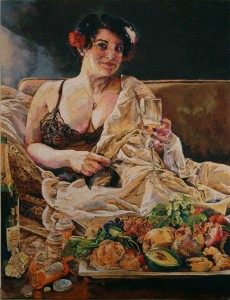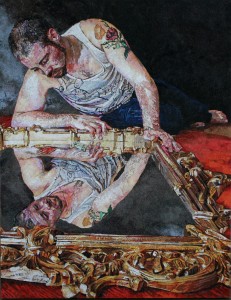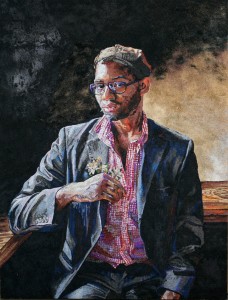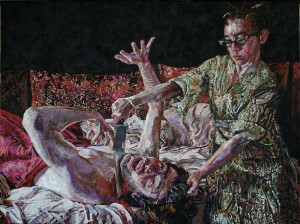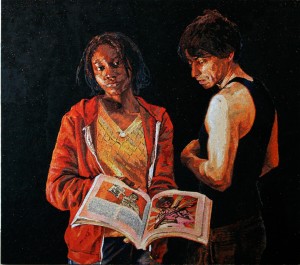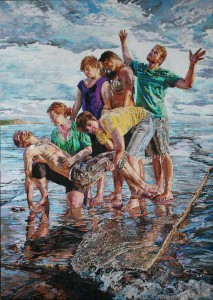 Press Release
PATRICIA SWEETOW GALLERY is pleased to welcome Bay Area artist Jamie Vasta in her third exhibition, After Caravaggio. On view will be 10 glitter on wood paintings. Exhibition dates are April 7 through May 14, 2011. The artist reception is April 7th, 5:30 – 7:30 p.m.
Jamie Vasta presents After Caravaggio, a contemporary reframing of Michelangelo Merisi da Caravaggio's historic paintings in homage to the great master on the 400th anniversary of his death, (1573 – 1610). Vasta gathers friends and colleagues as muse for her ambitious recasting of Caravaggio's famous paintings. In rethinking such paintings as Giuditte e Oloferne, 1599, and Deposizione, 1602, Vasta composed her coterie with the props of today, turning gender, dress, and environment on end. The intention of the original comes forward, no heraldry of aristocracy, but an emancipation of the peasantry, under hot theatre lights of course. The exhibition includes 10 paintings, executed in glitter, cloaked in chiaroscuro.
Jamie Vasta has taken the painterly arts to new altitudes with her paintings in glitter. Her insouciant medium is fine-tuned to accentuate narrative. Her first exhibition Mustn't, began with Angela Carter's feminist reworking of fairy tales, and ended with a magical landscape, where women with mystical powers cavort in deadly play. Vasta's second body of work looked at young girls posed in the iconic hunter's trophy pose, with their kill proudly displayed in a lush landscape. Her third series were paintings with titles derived from sailor's Shanty songs – the cast included much water and several men. Lastly, at 30 years, Vasta tackles Caravaggio, with the confidence of a master, and masterful they are.
Vasta's work has been written about in Art in America, art LTD, Artforum, Modern Art Obsession, The Boston Globe, New York Times, SF Weekly, and The Bay Guardian. She received her MFA from California College of the Arts in 2006. Recent exhibitions include San Francisco Arts Commission Gallery; Skew Gallery, Calgary; Arizona State University; Western Illinois University, Macomb, IL
Artist Page