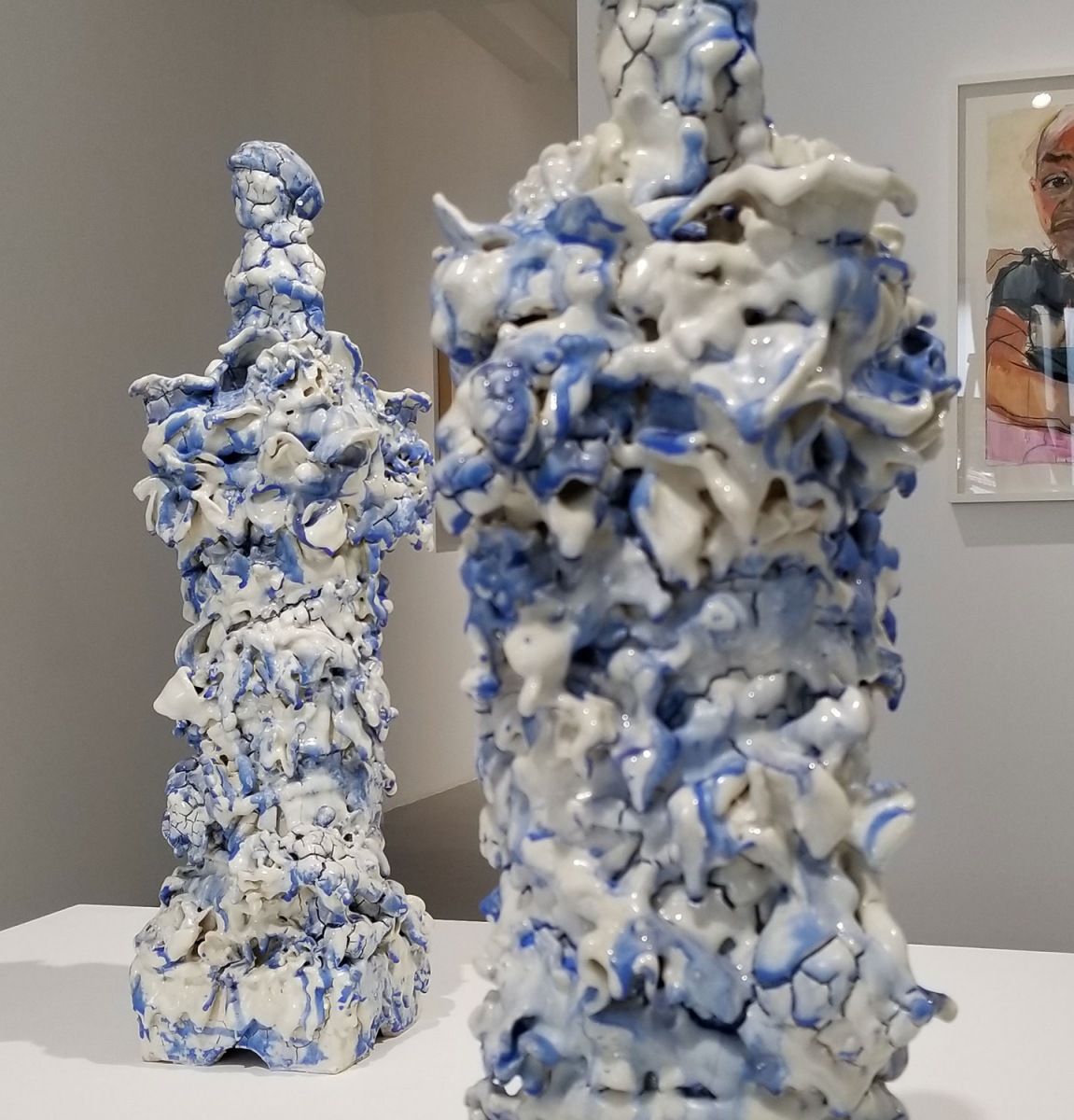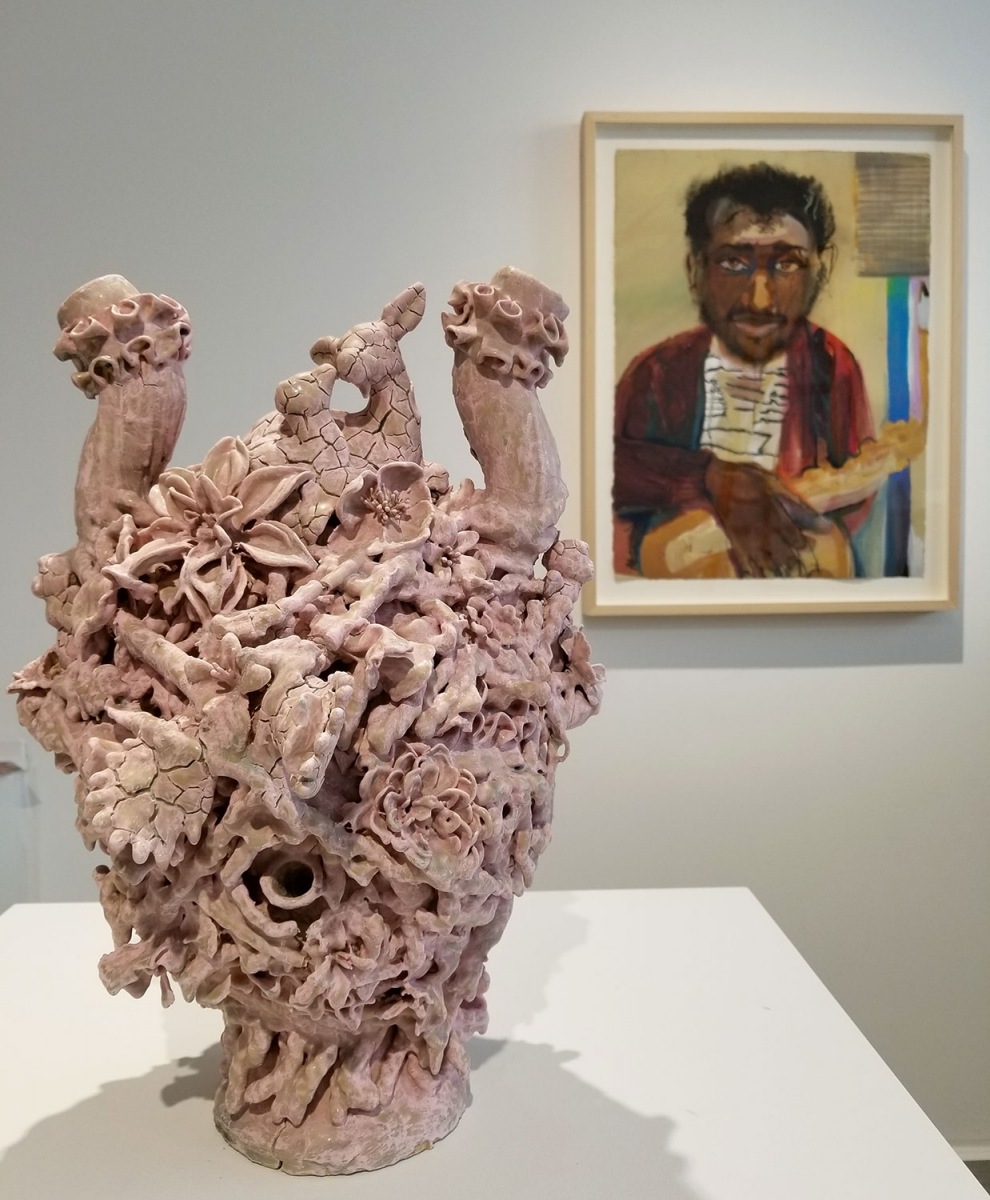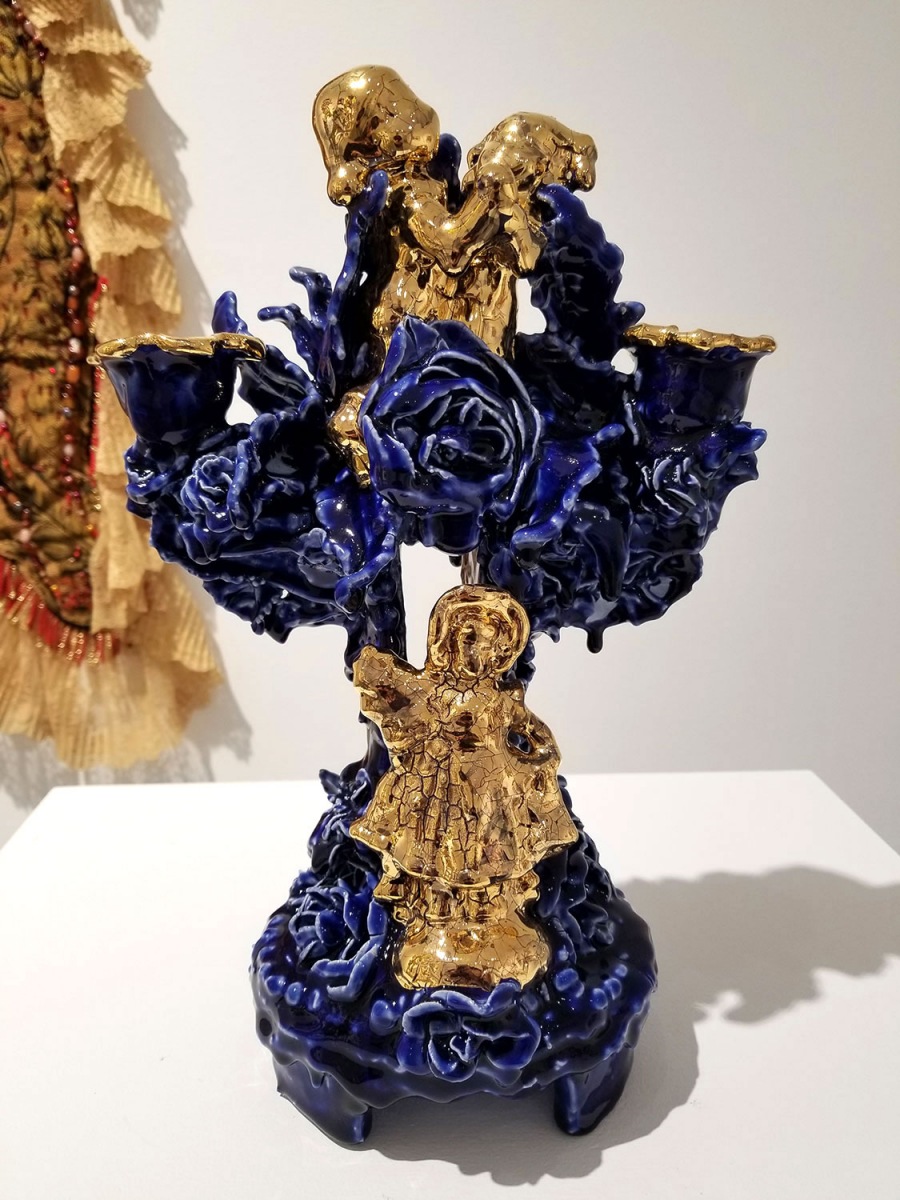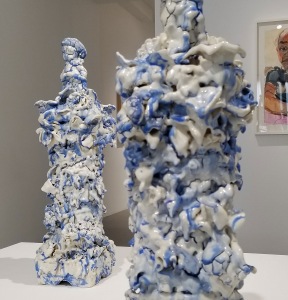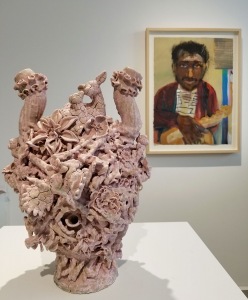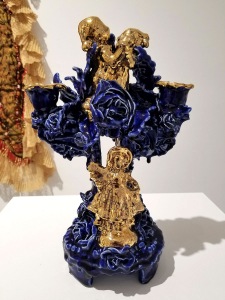 The multi-media works of Anthony Sonnenberg mirror interior dualities: opulence/decay, sensuality/impotence, strength/vulnerability, beauty/decline. From fiber to ceramic to performance, the works revel in an animated excess, a mask of idealized personification, but cracked, punctured with wounds, soft vulnerable parts that reveal the conflict of what is projected, and what is protected.
Sonnenberg's sculptures are a slow but steady burn, fabricated with marks of careful making. The fiber sculptures are hand-beaded, sewn and quilted using and adapting time-honored artisanal methods. The ceramics are cast and hand built, incorporating kitsch and reverence with equal weight, layering and firing multiple times. The crowned helmet is cut, scored and burnished by hand, elevated in an elegiac tome. In all, the works reveal a remarkable gravitas, an emotional broadside, an understanding of how we negotiate our presence through history that is simultaneously epic and intimate.
Anthony Sonnenberg (b. 1986, Texas) teaches in Fayetteville, AR where he is a Visiting Assistant Professor of Ceramics at the University of Arkansas. He received his MFA at the University of Washington at Seattle in 2012, and his BA from the University of Texas at Austin in 2009. His work covers a wide range of media including ceramics, metalworking, performance and installation. Sonnenberg is included in the upcoming exhibition Stonewall 50 at the Contemporary Arts Museum Houston, opening April 27, 2019. Other museum exhibitions include the Craft and Folk Art Museum, Los Angeles and the Art Museum of Southeast Texas in Beaumont, TX. Residencies include the Archie Bray Foundation for the Ceramic Arts, Houston Center for Contemporary Craft, Pilchuck Glass School, Yaddo Artist Residency, Ox-Bow School of Art, and Lawndale Artist Studio Program.