Work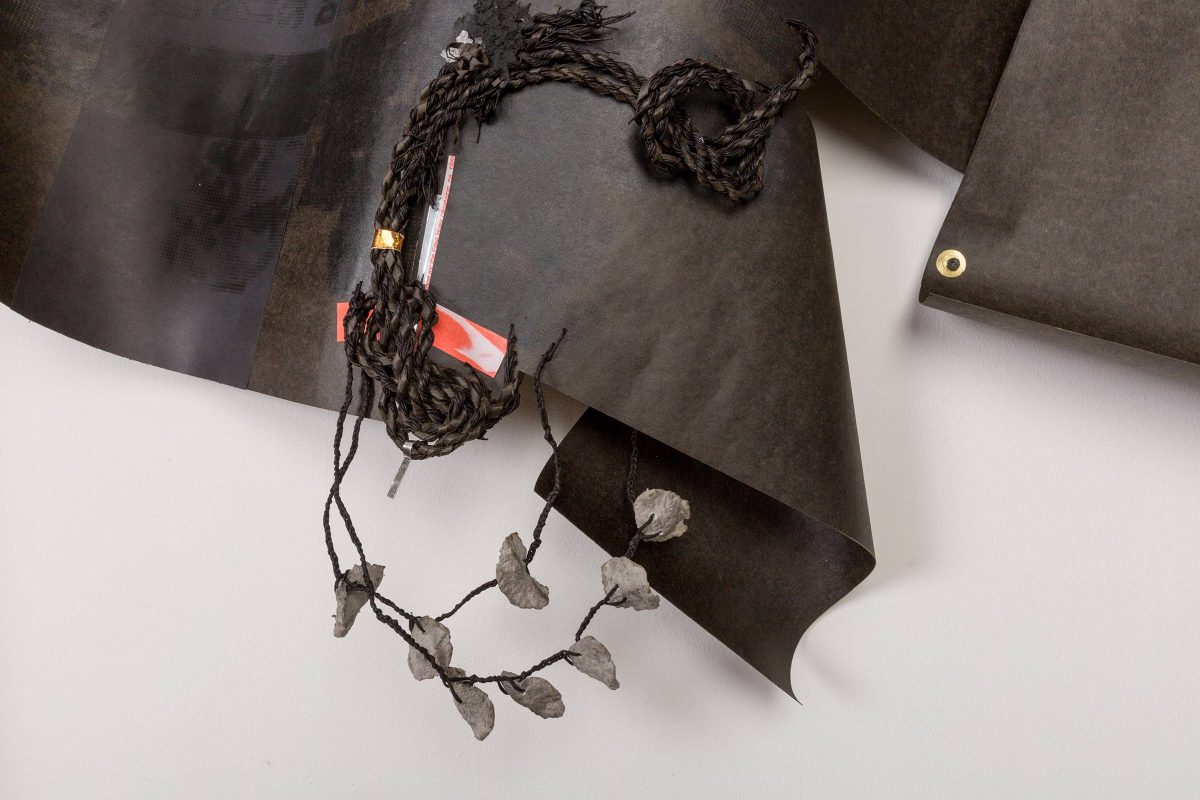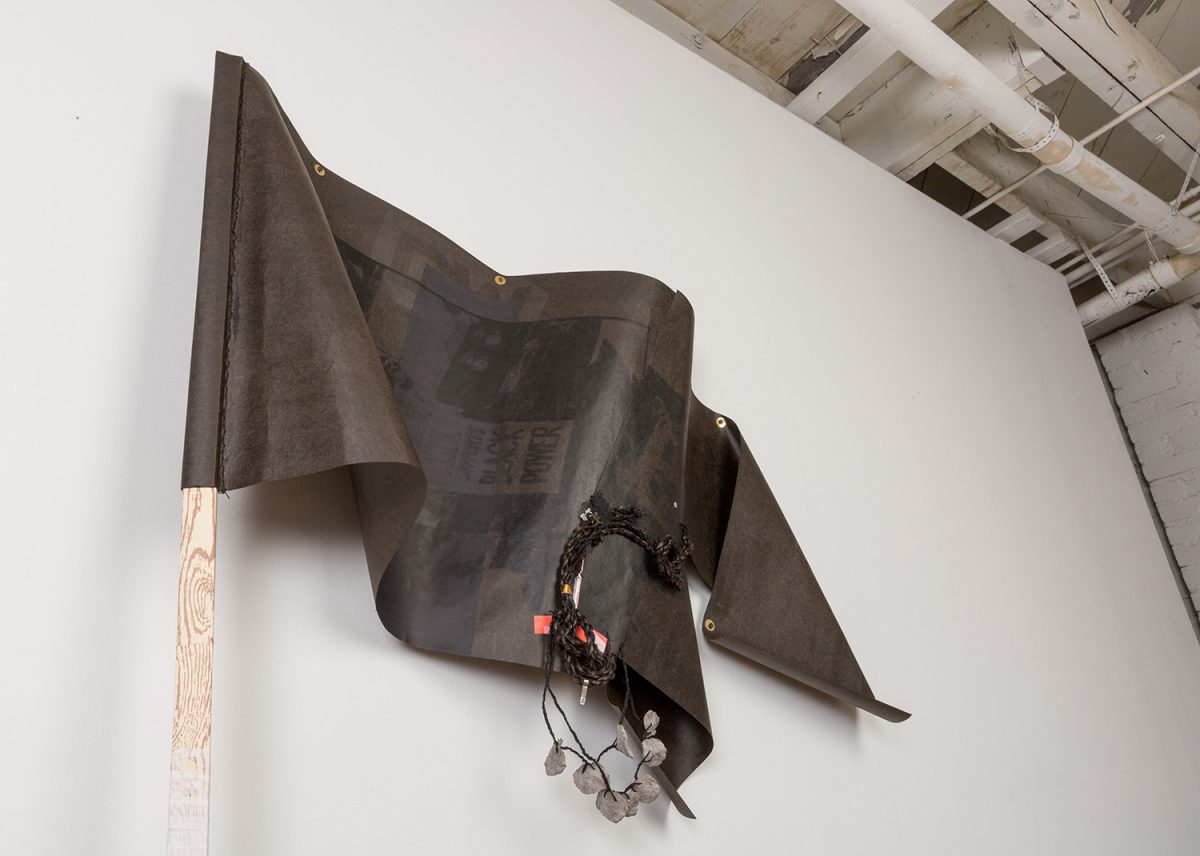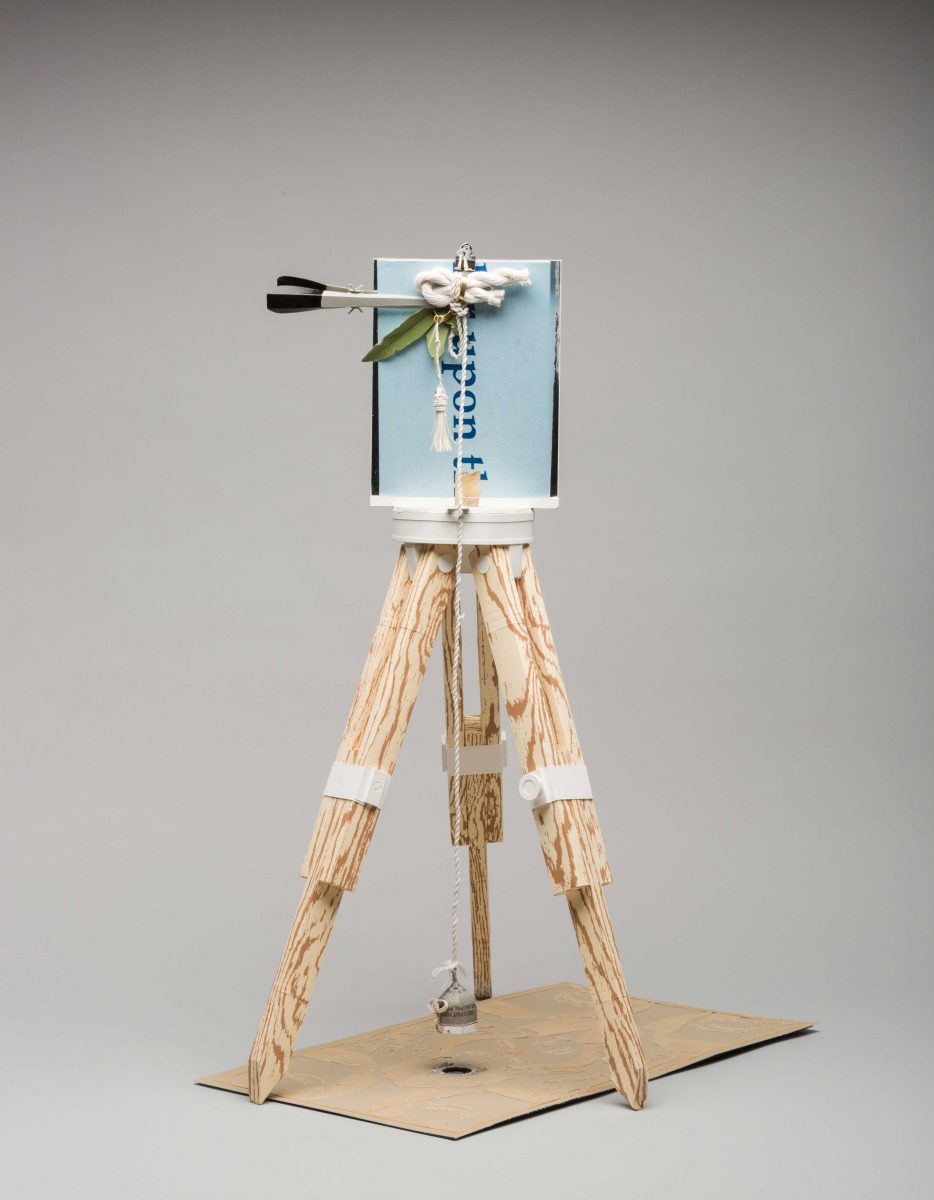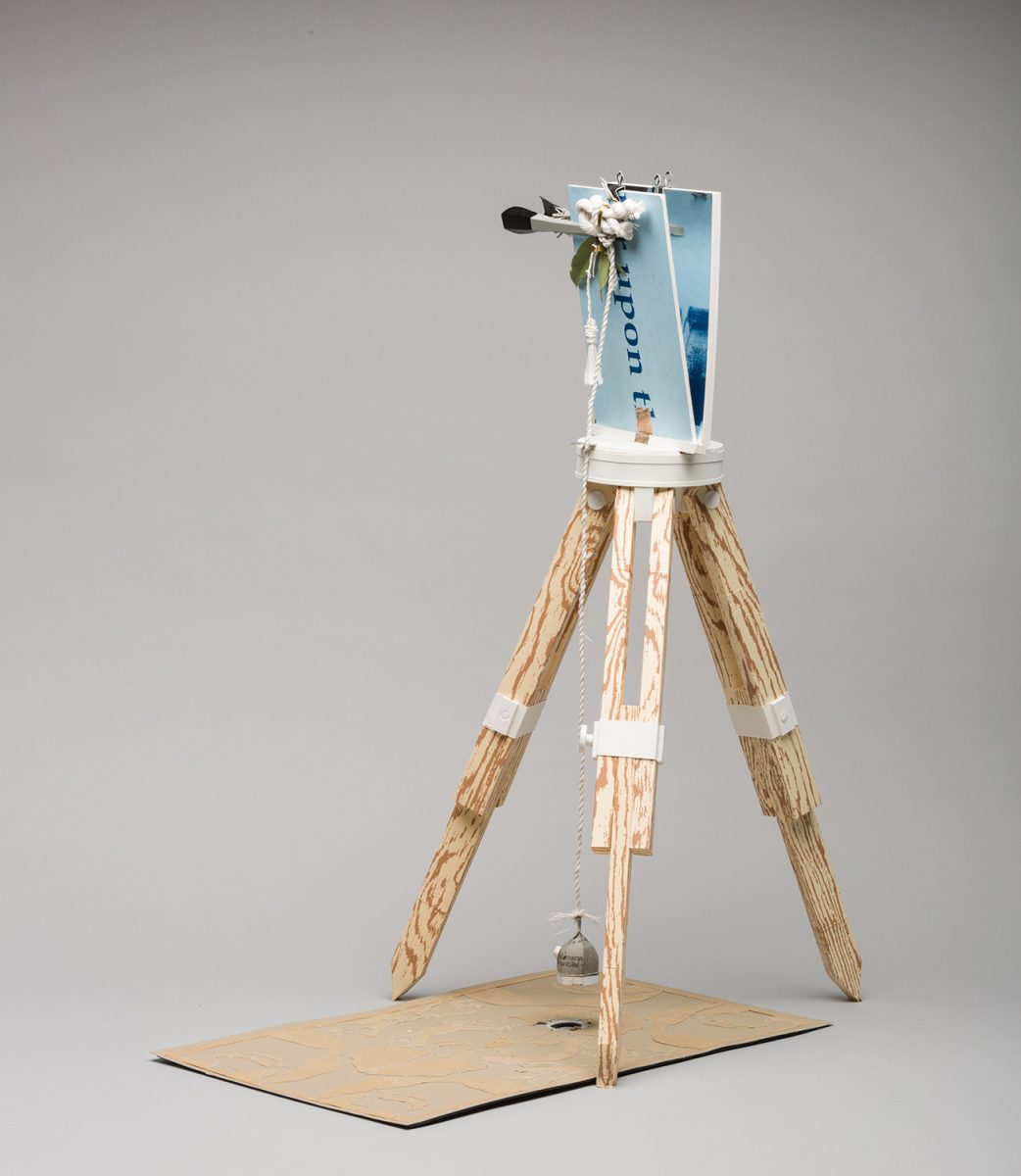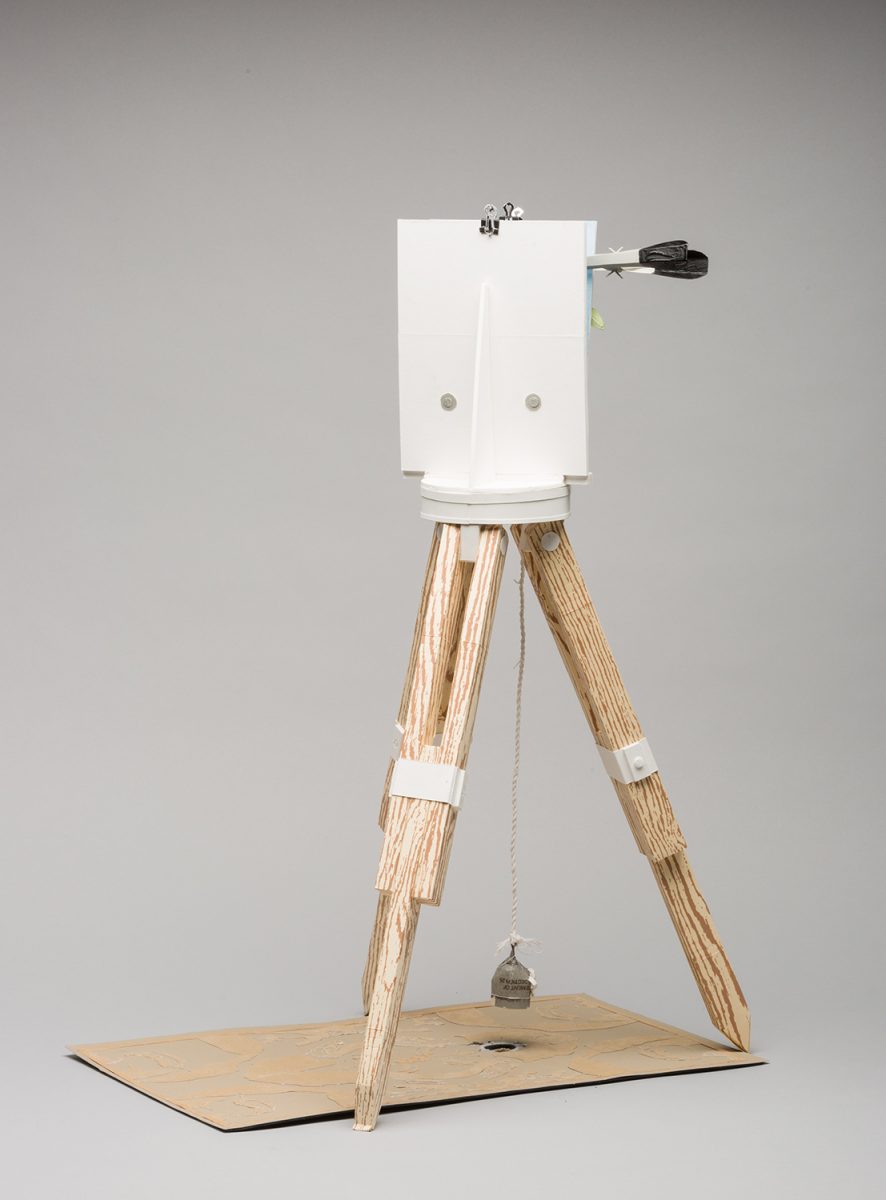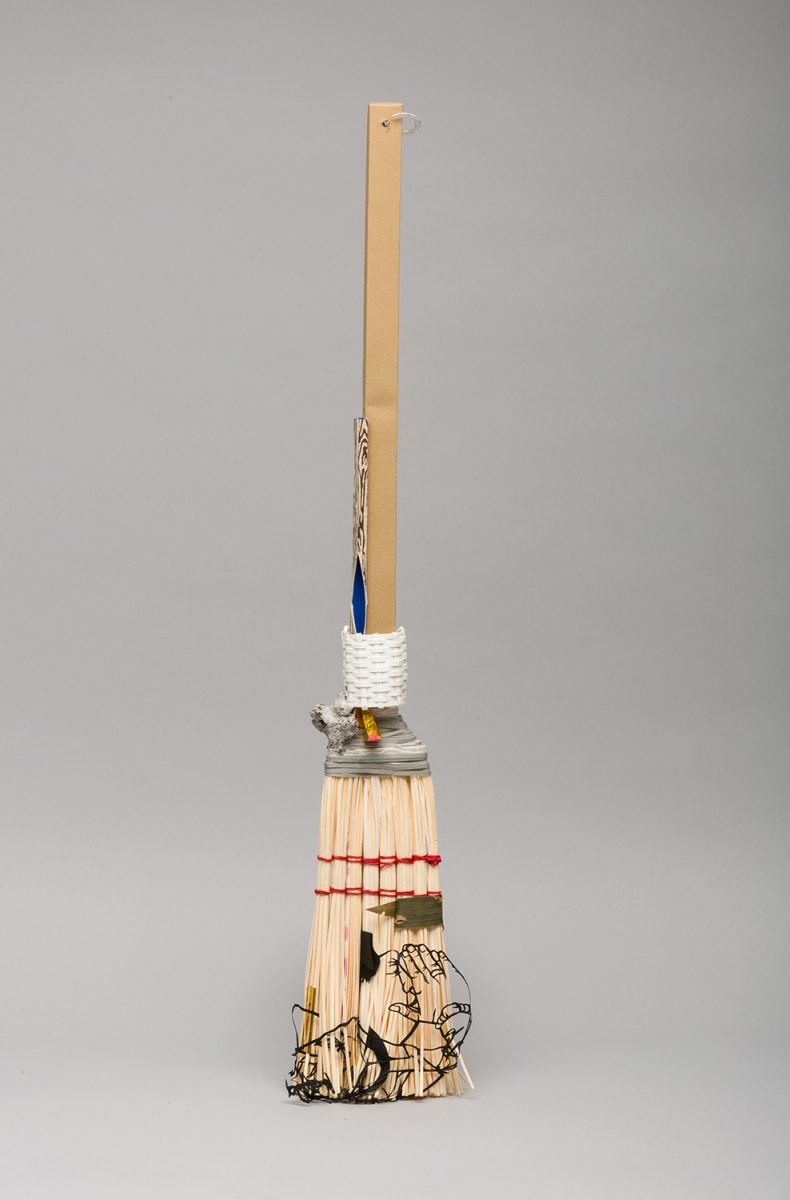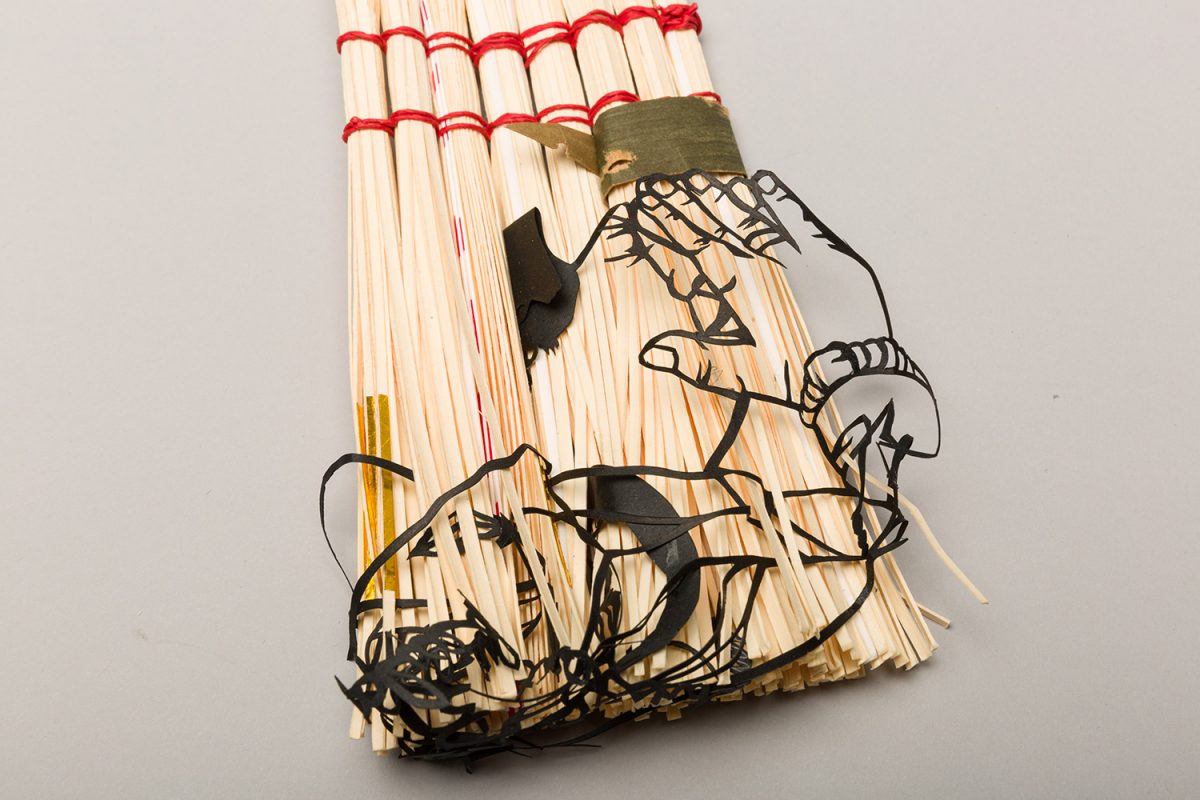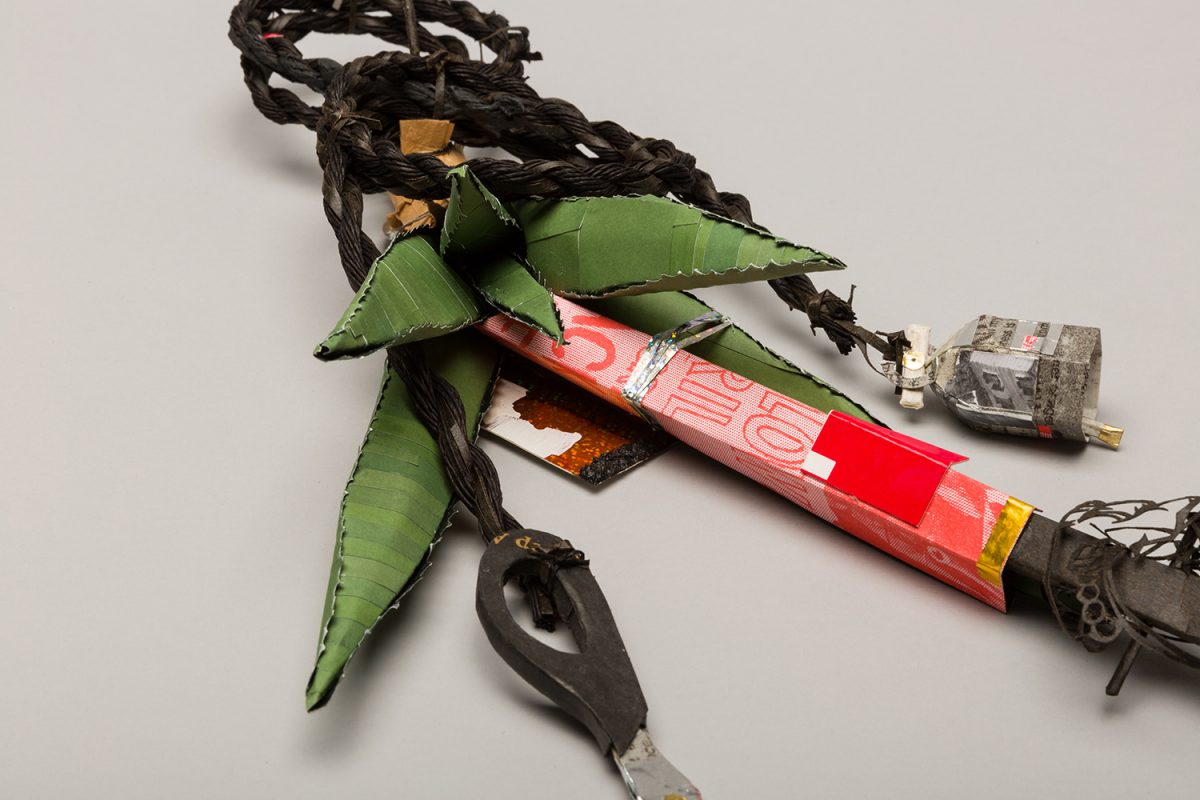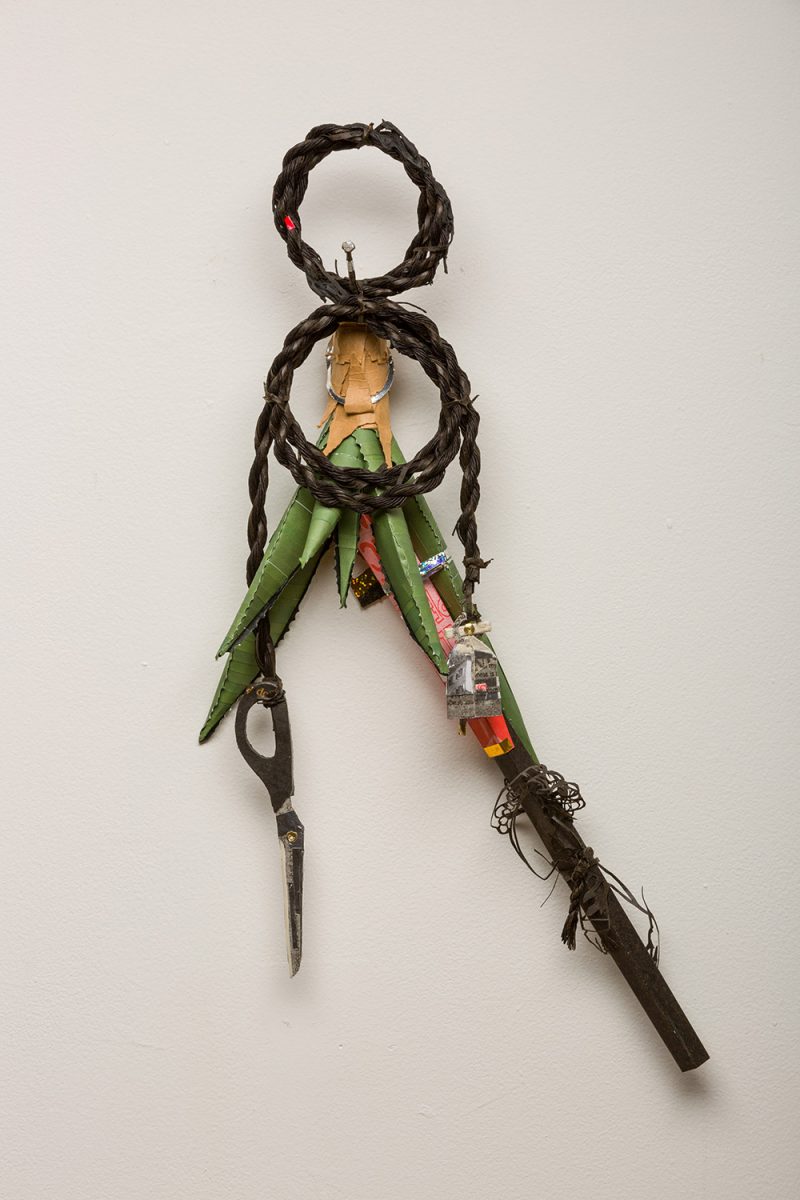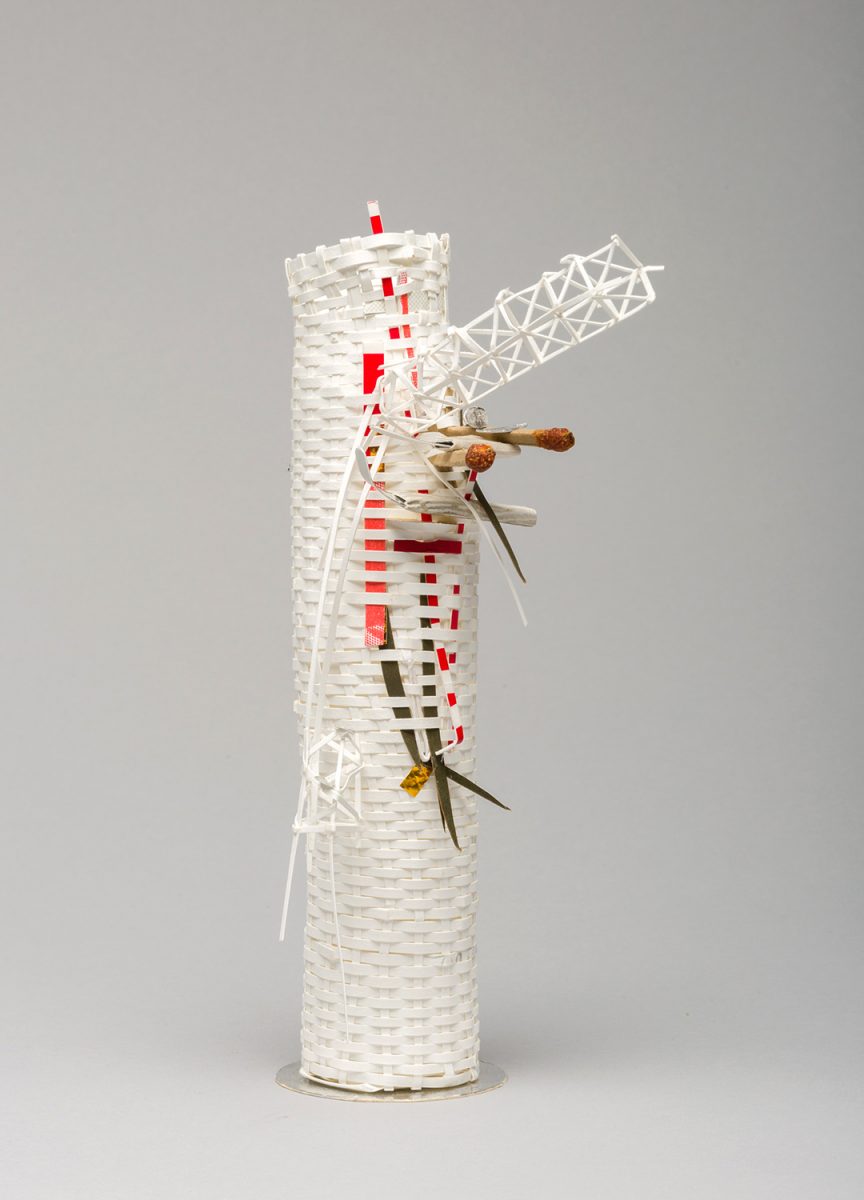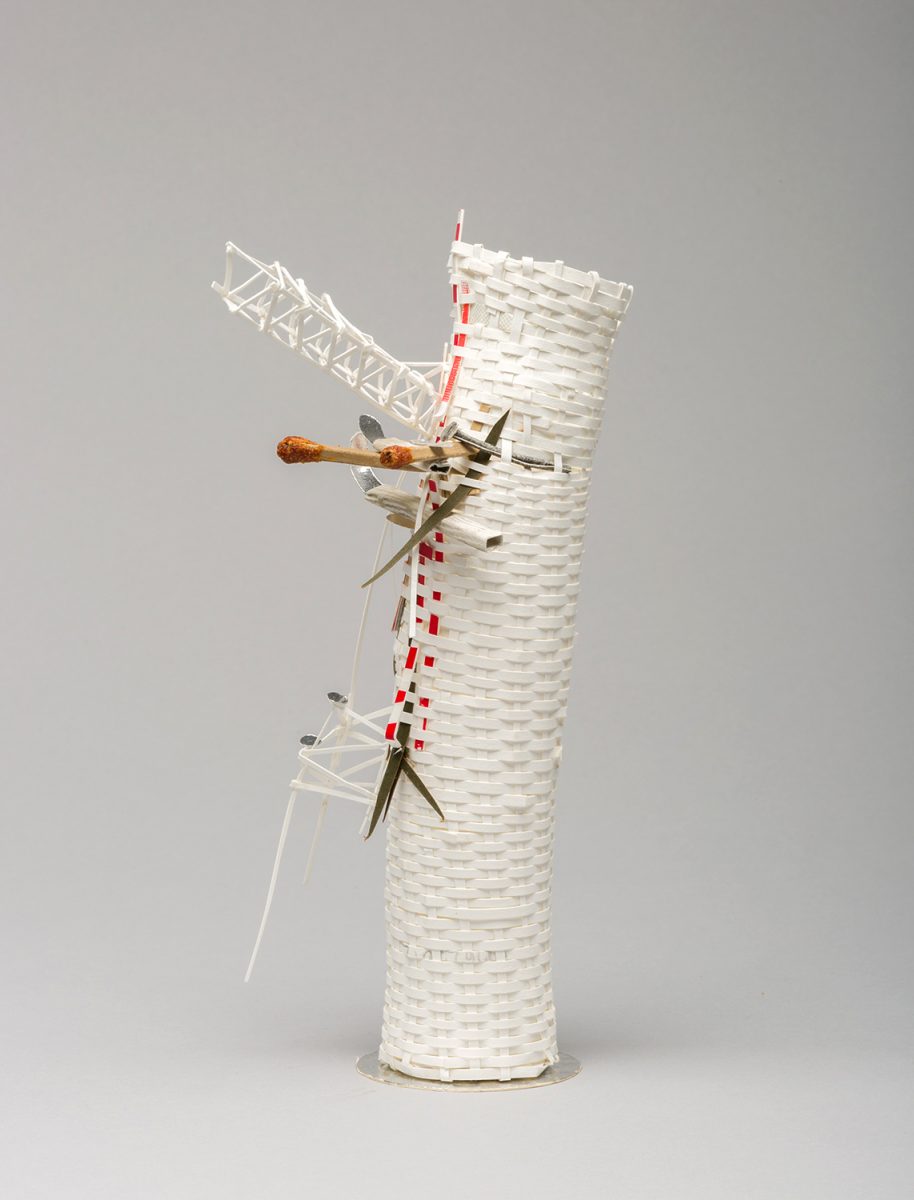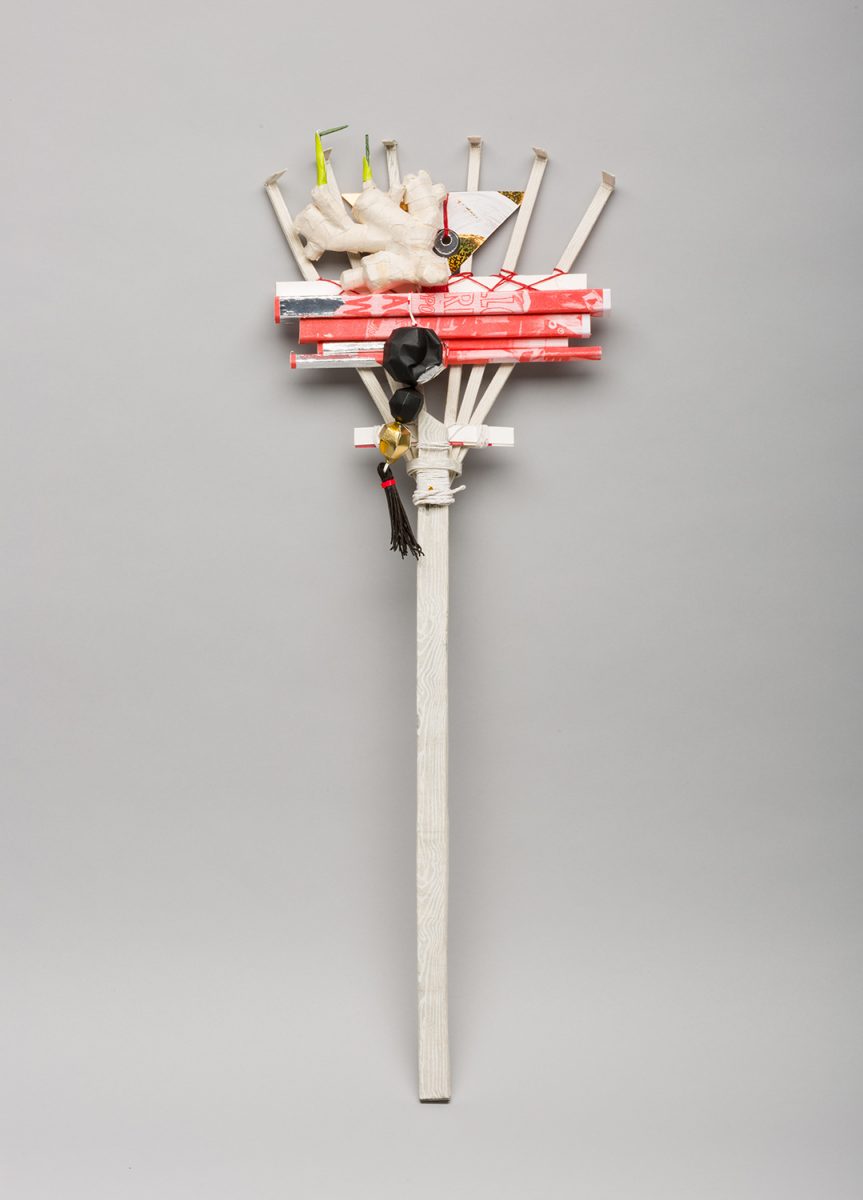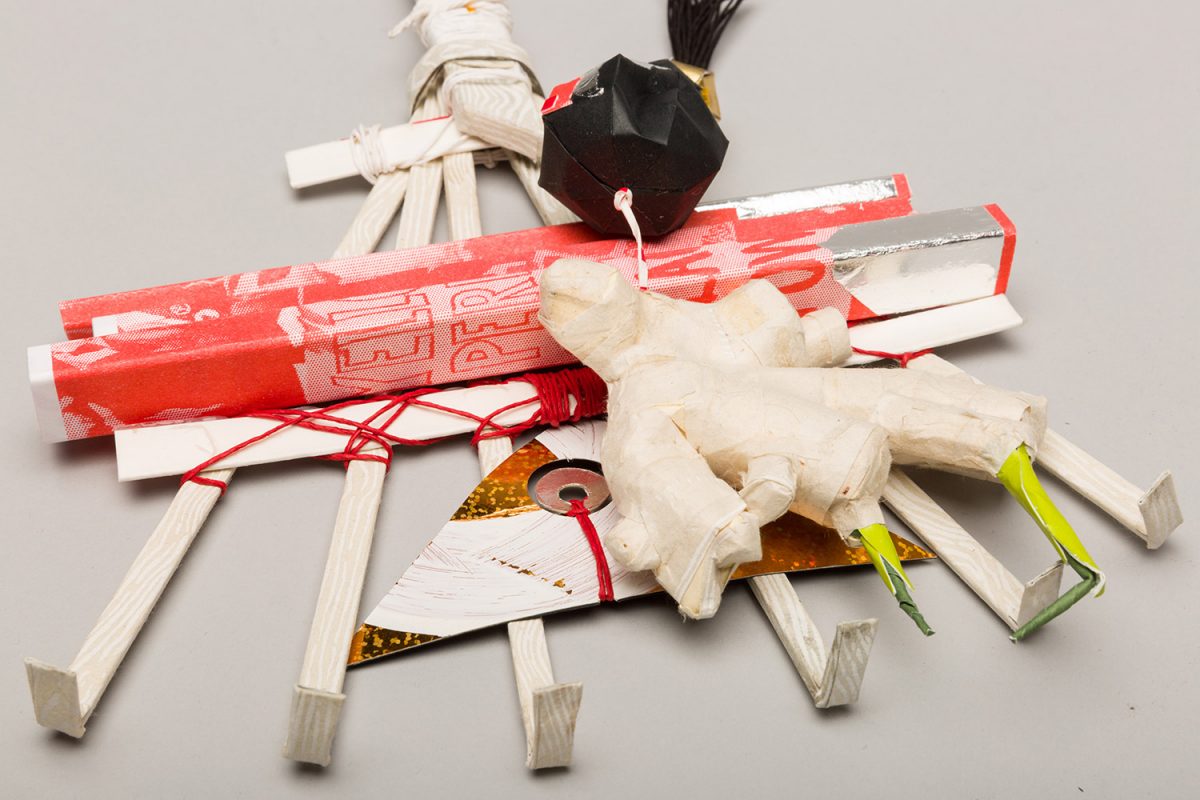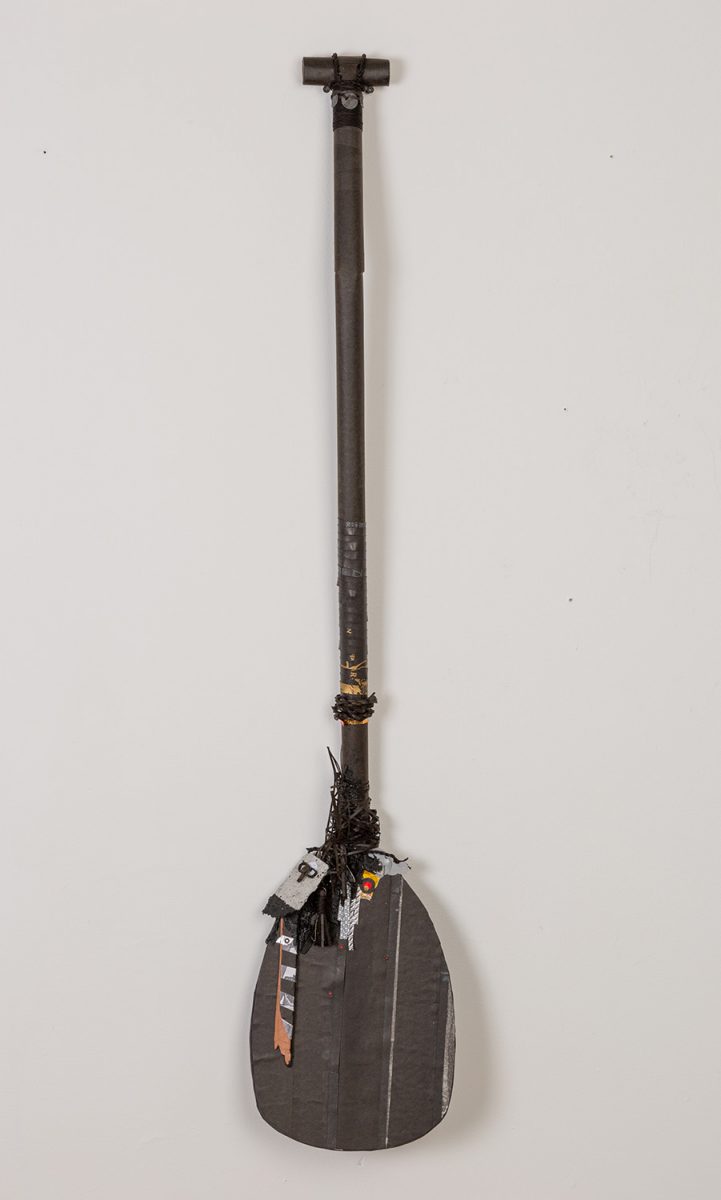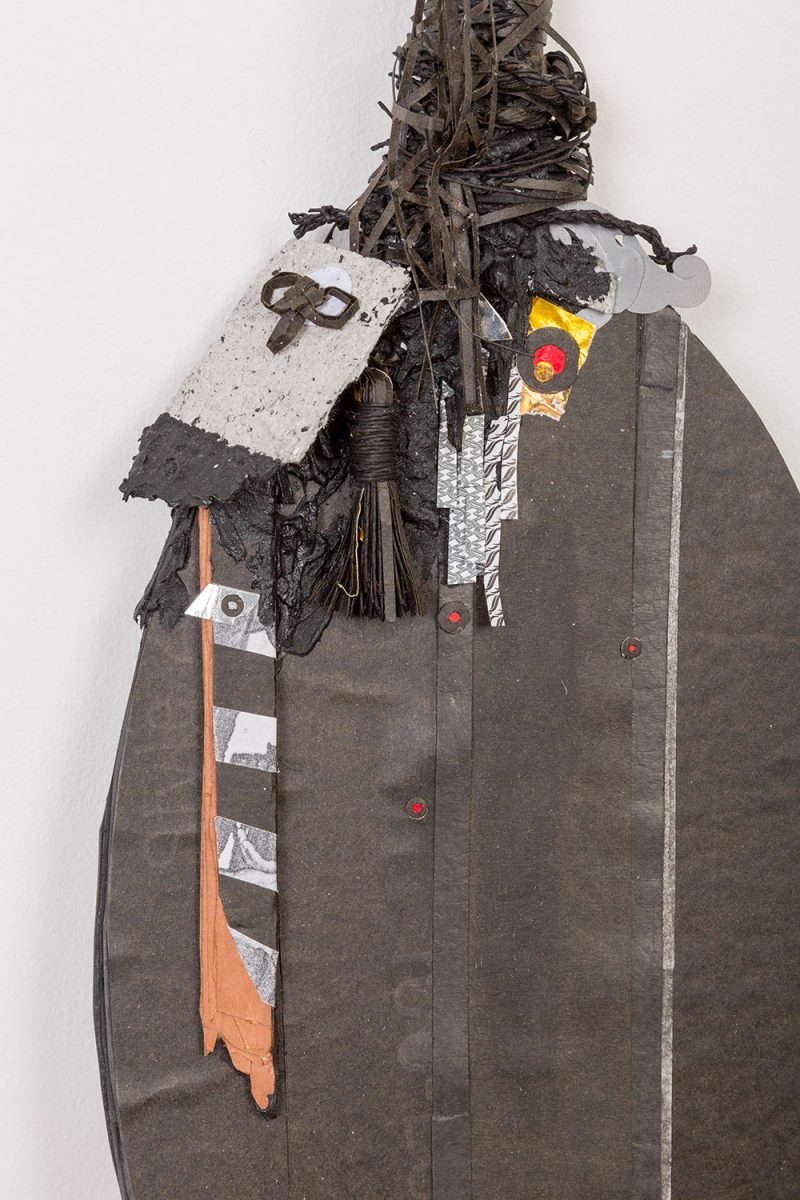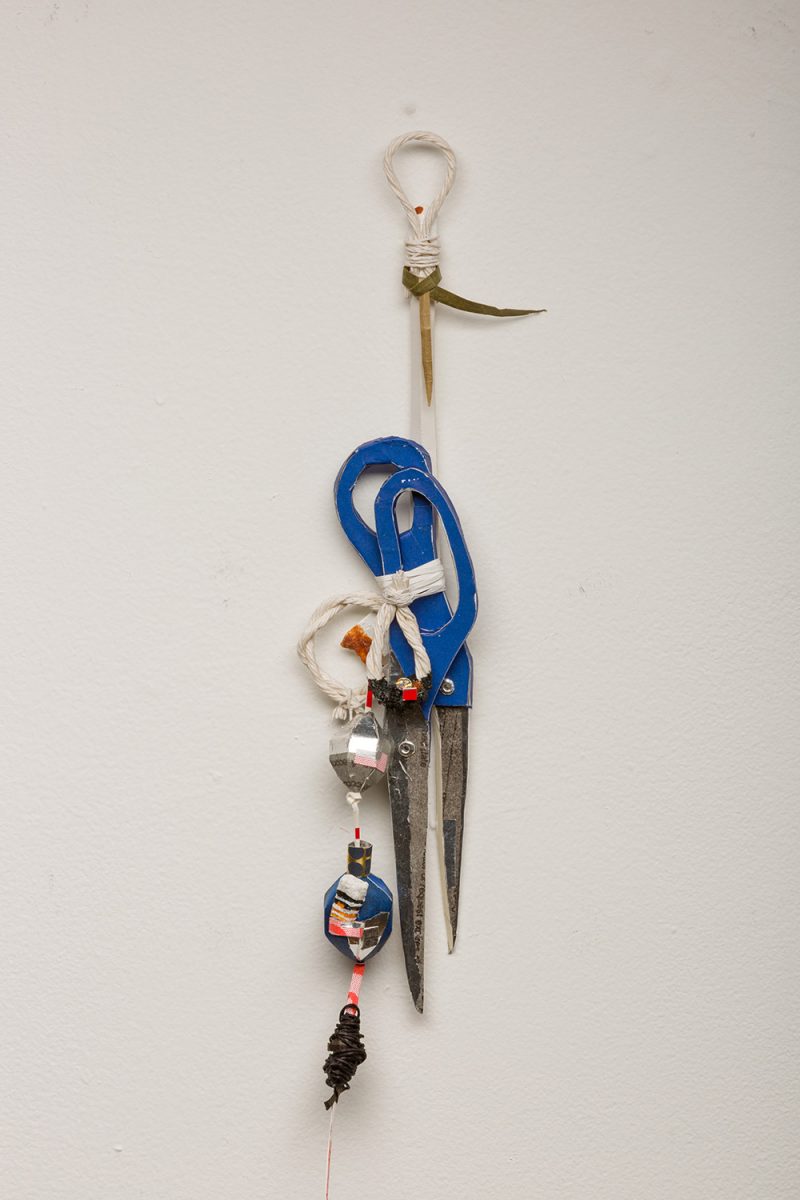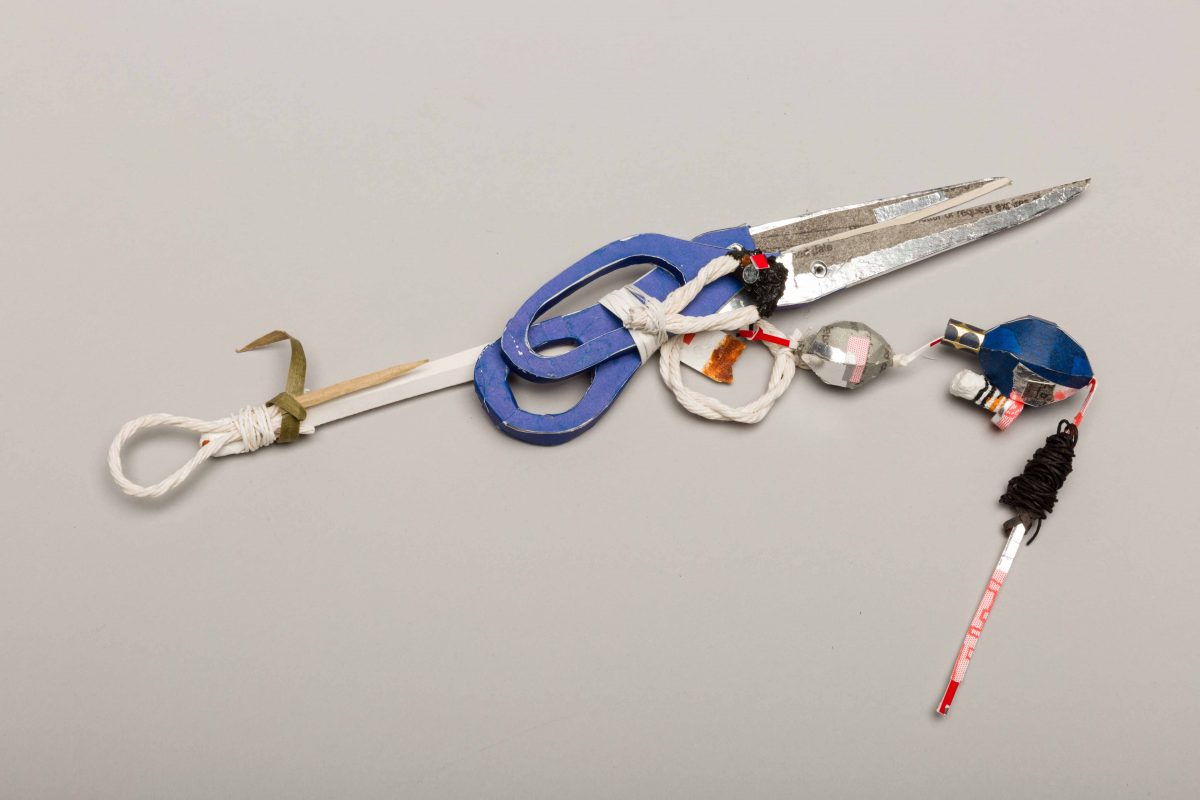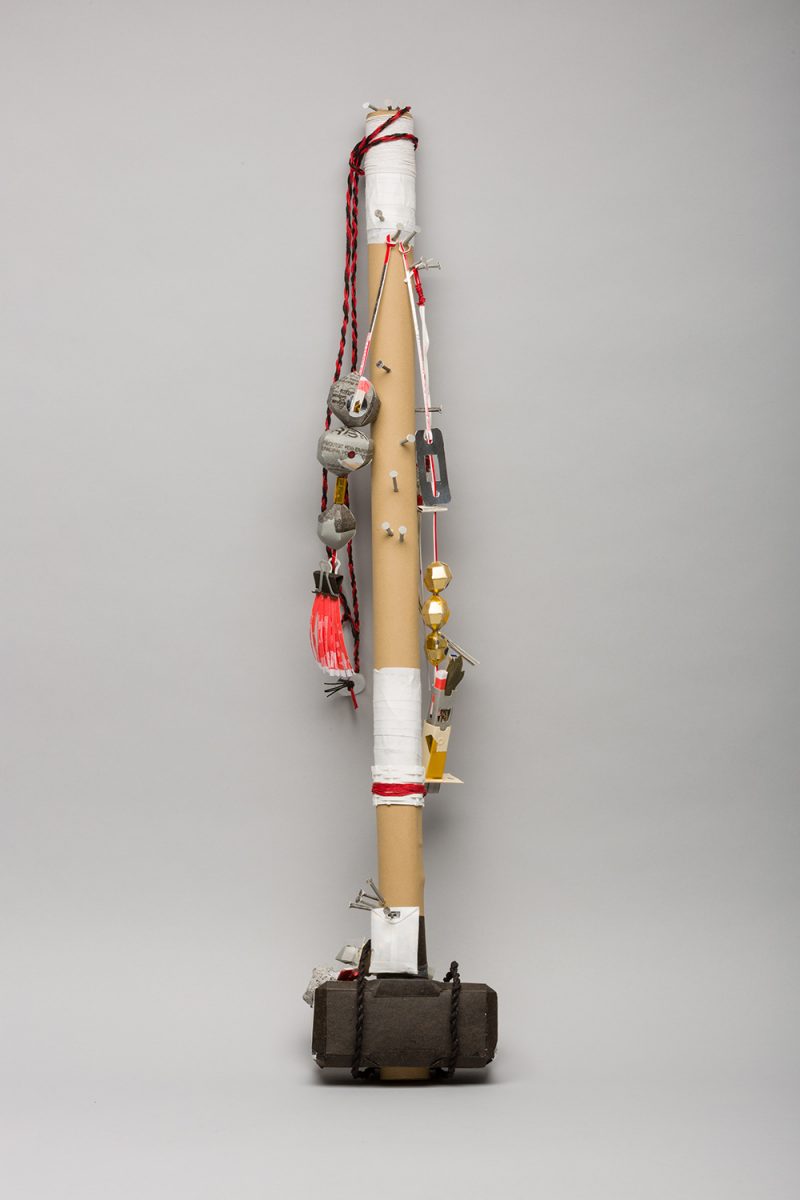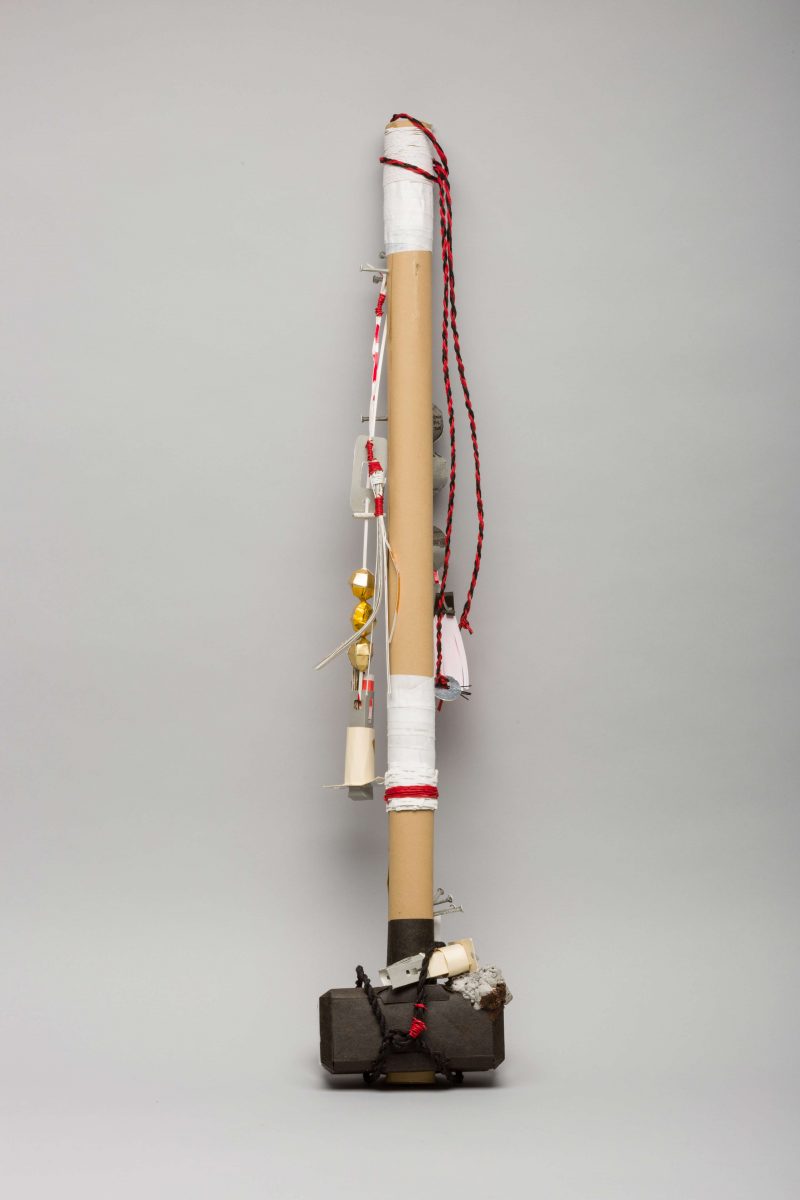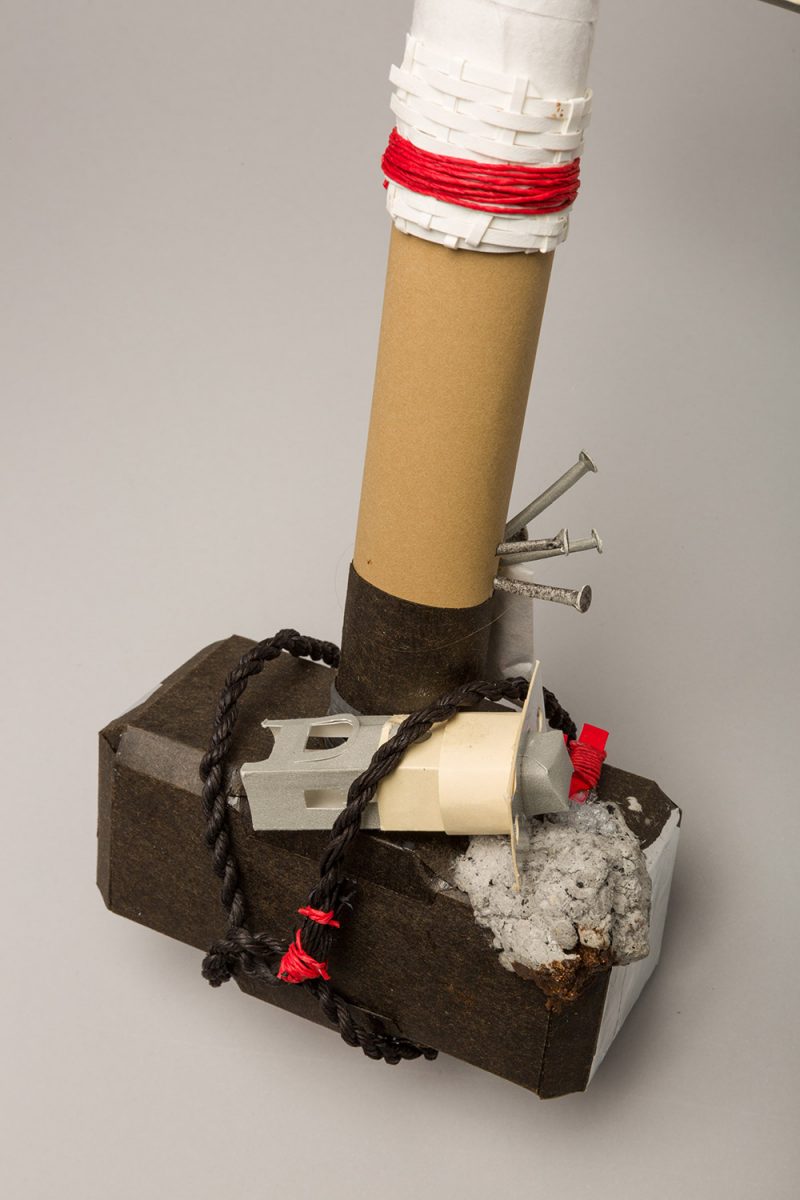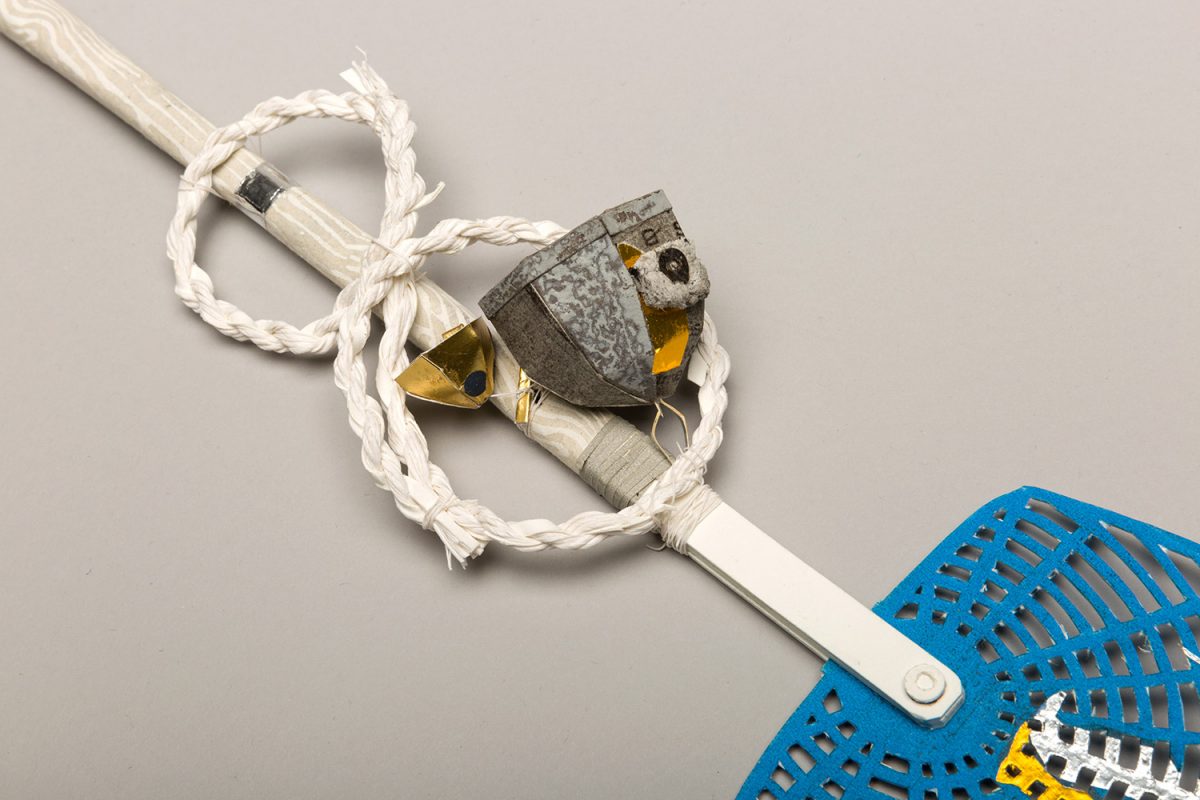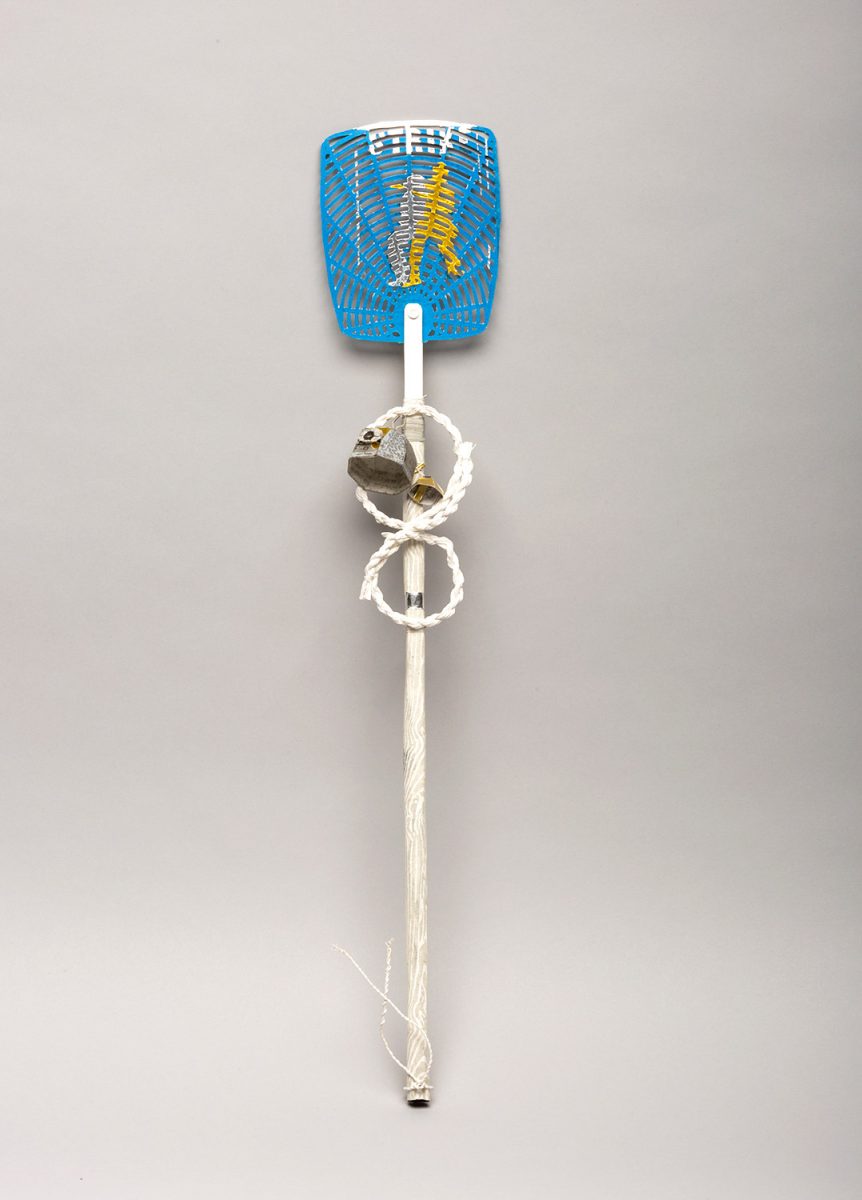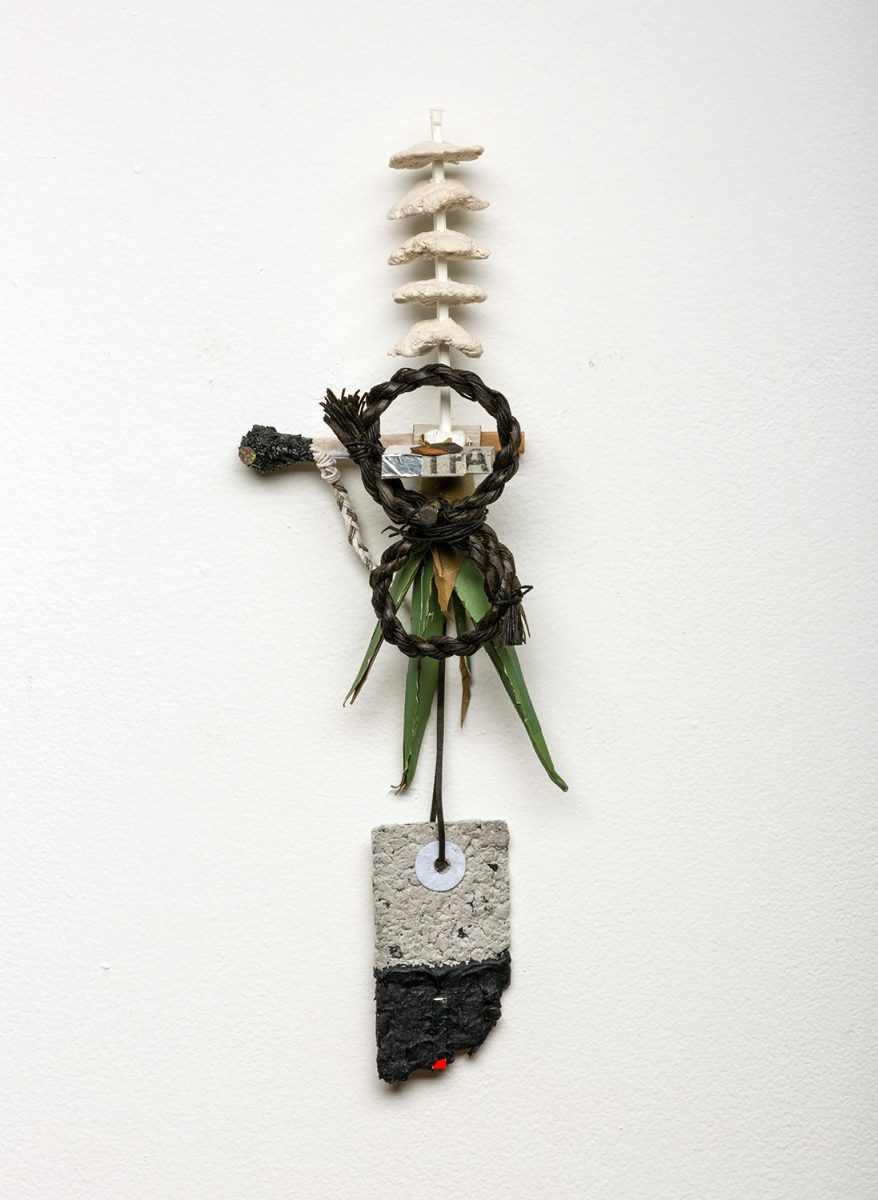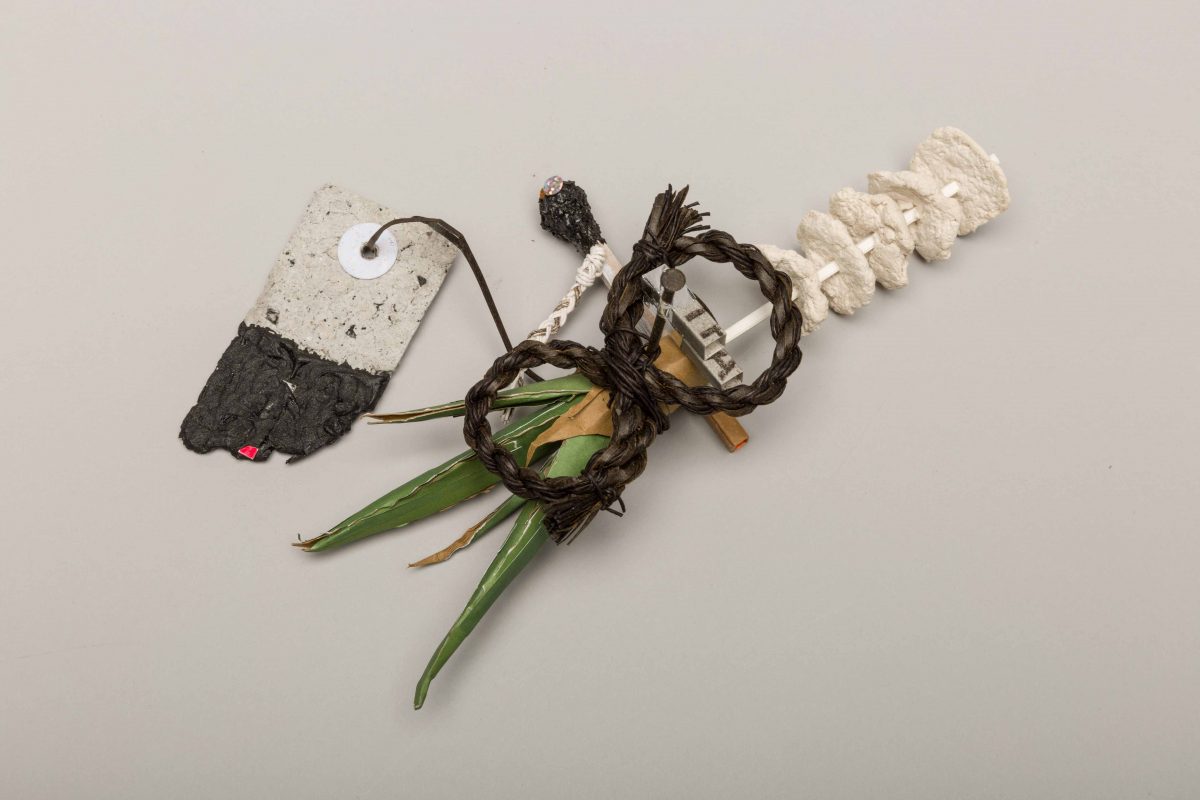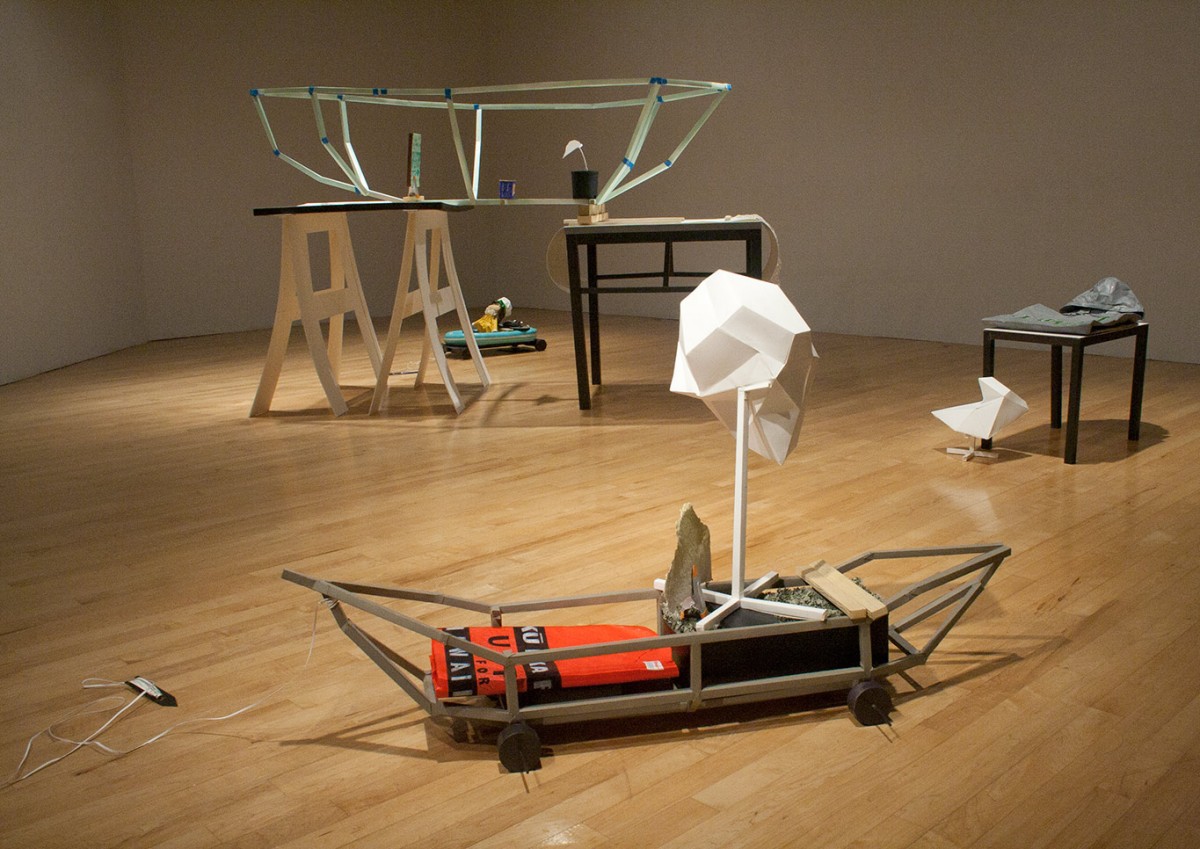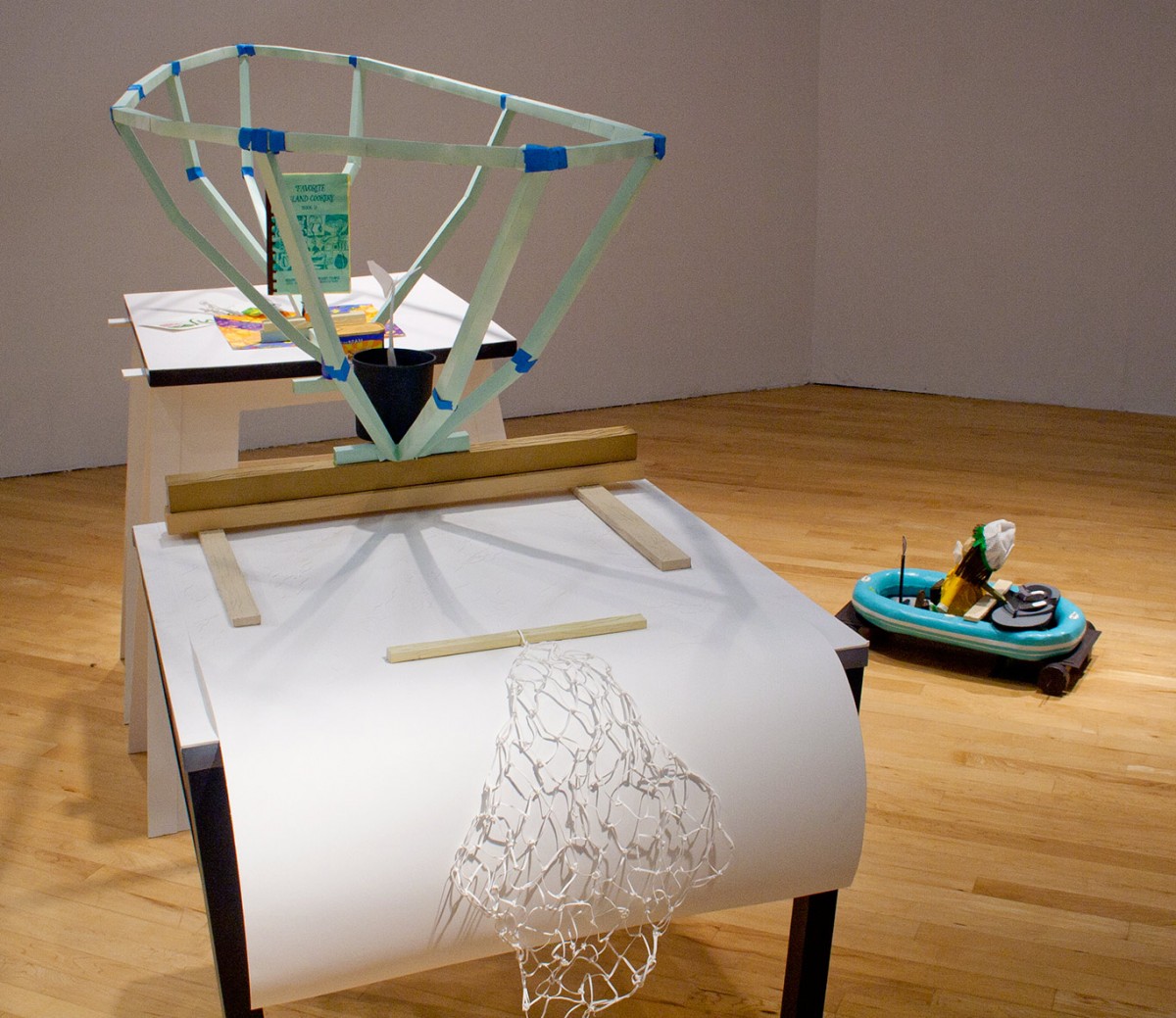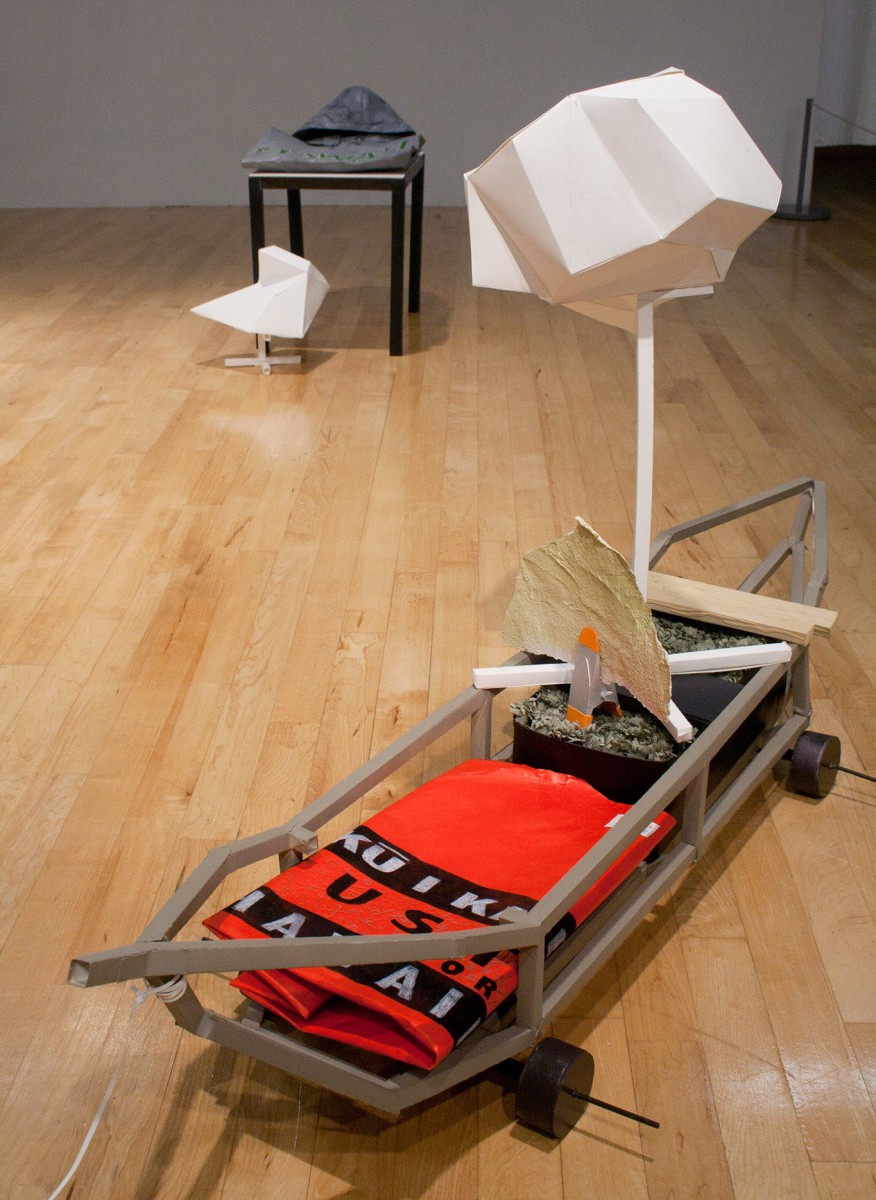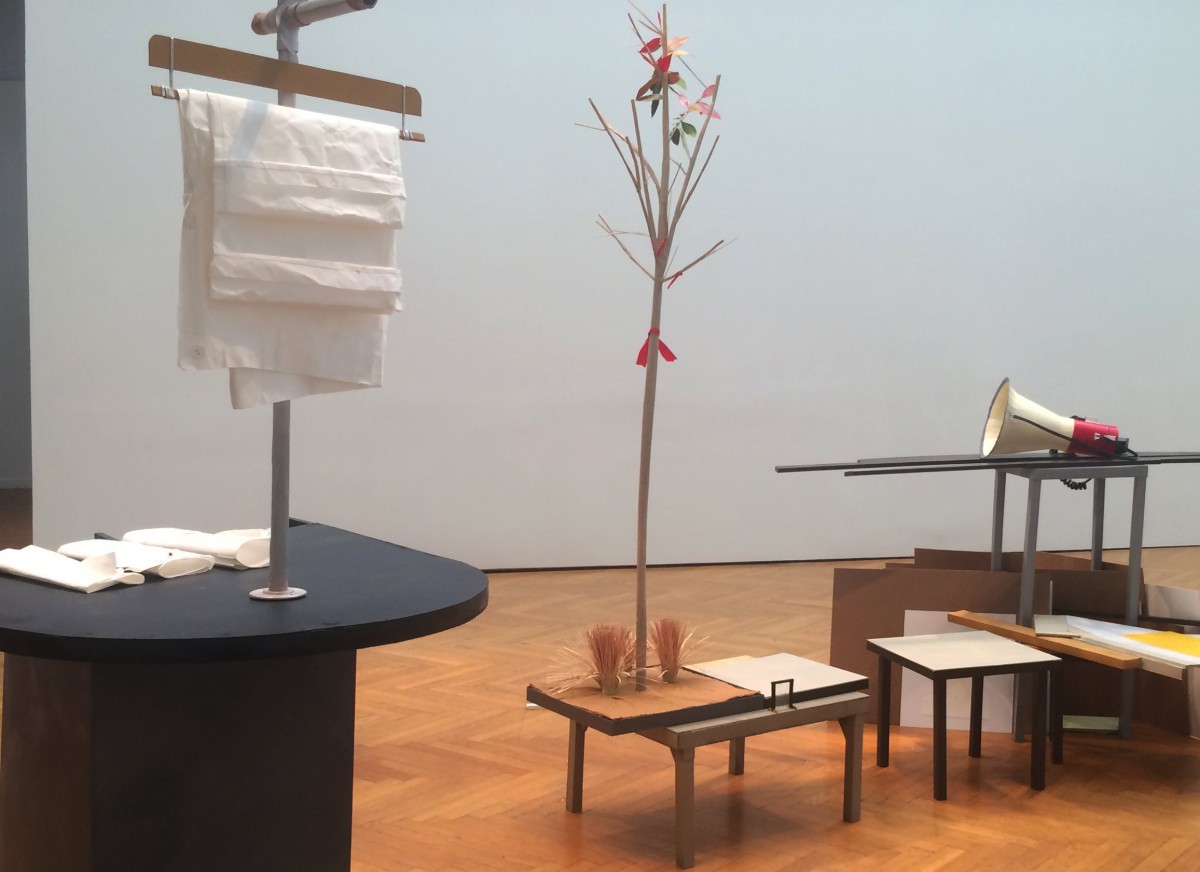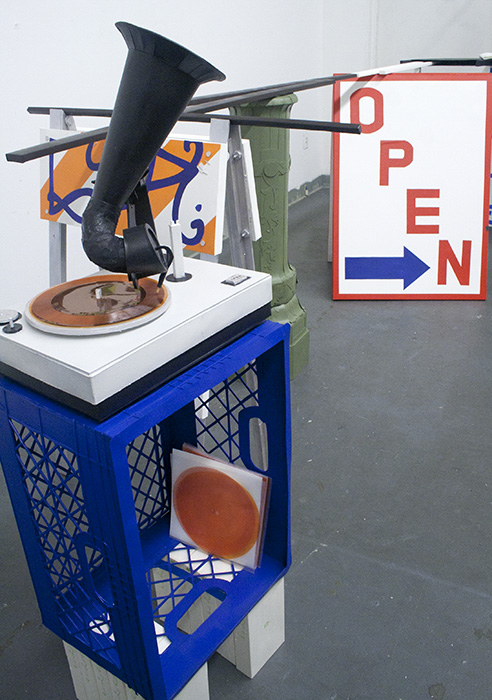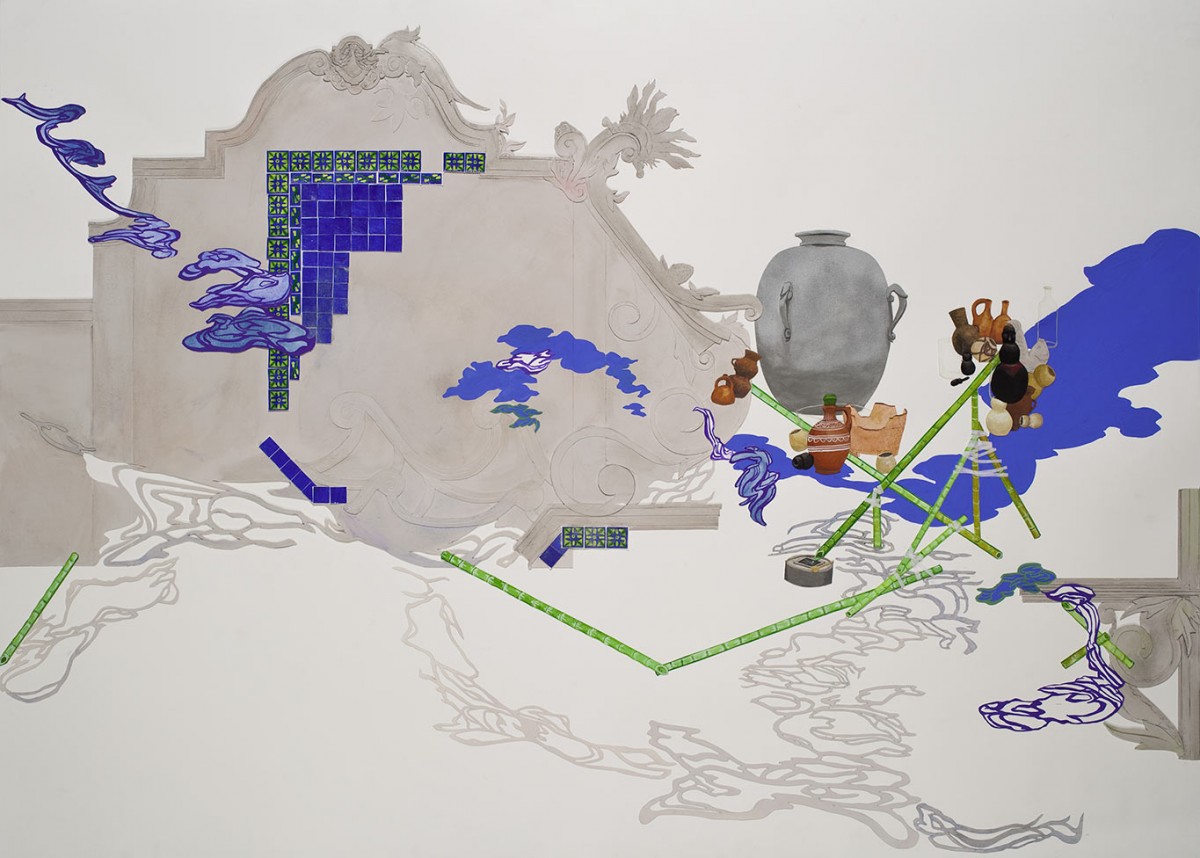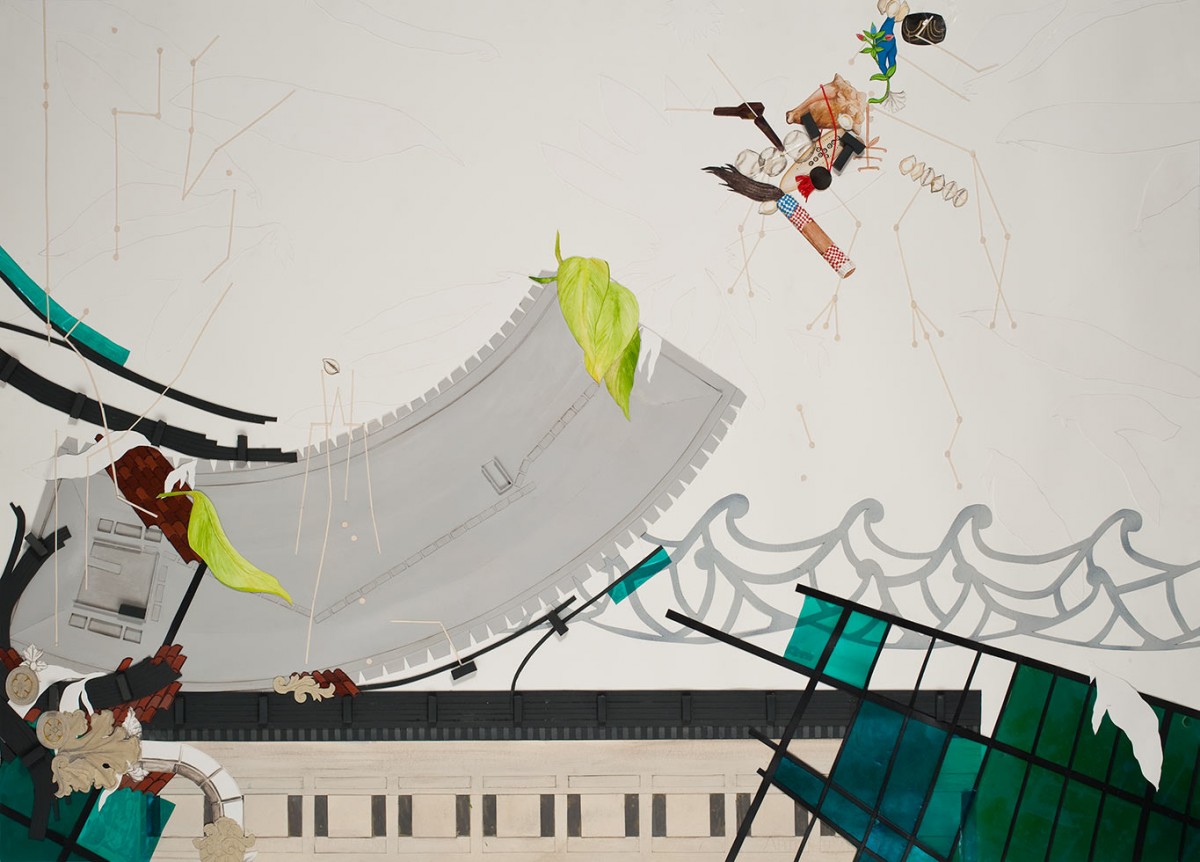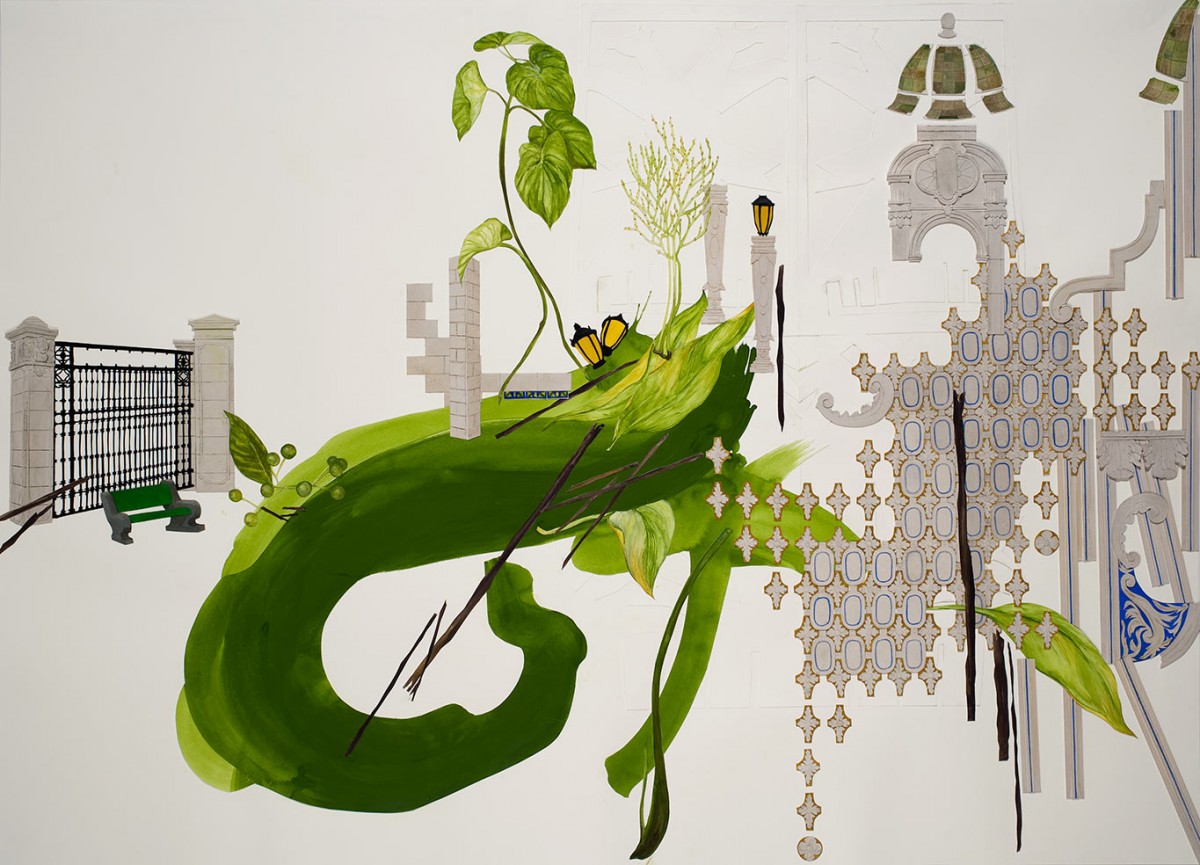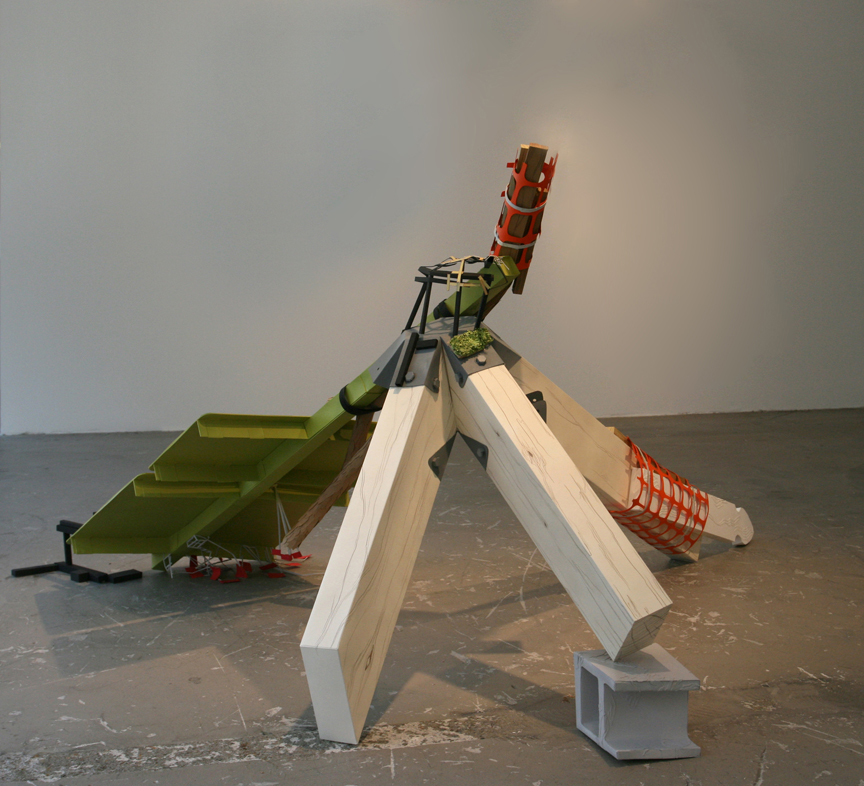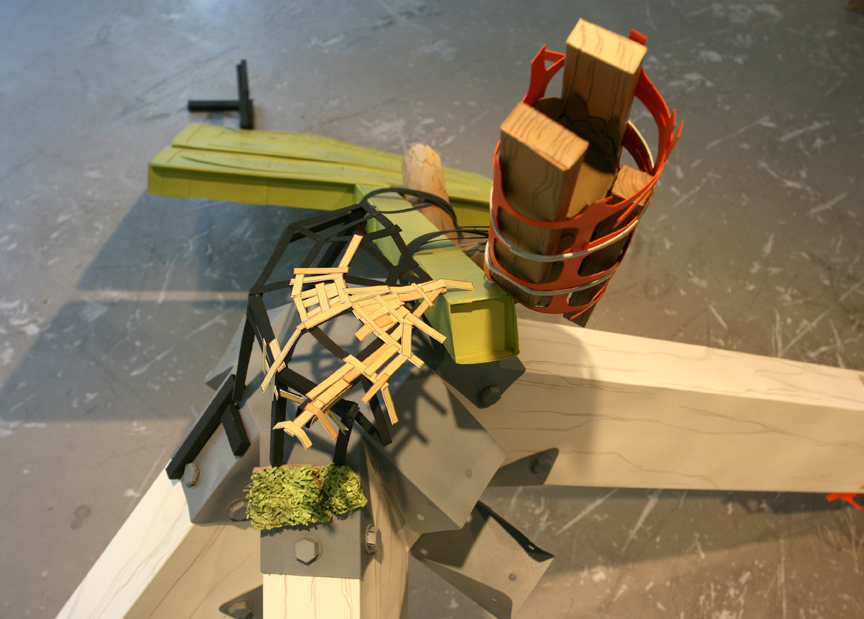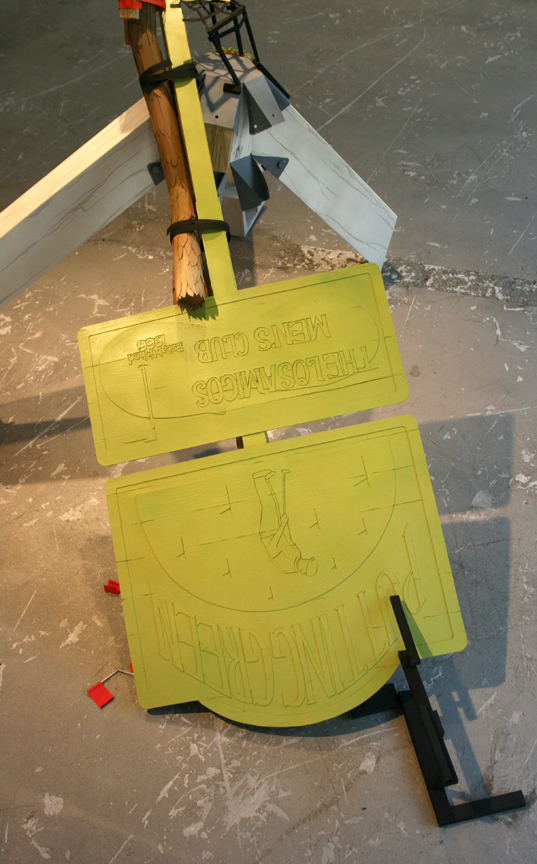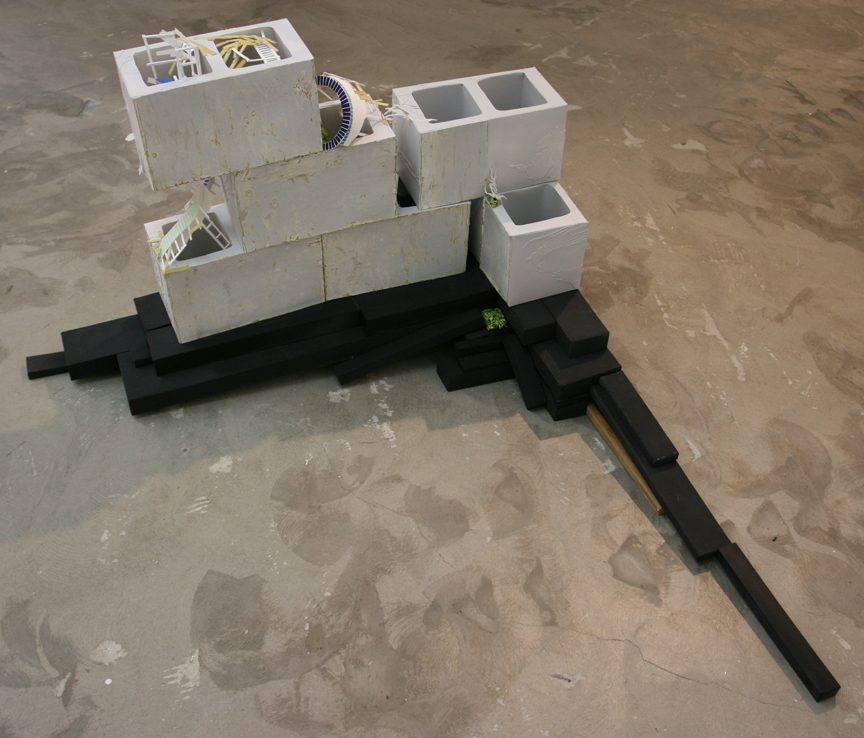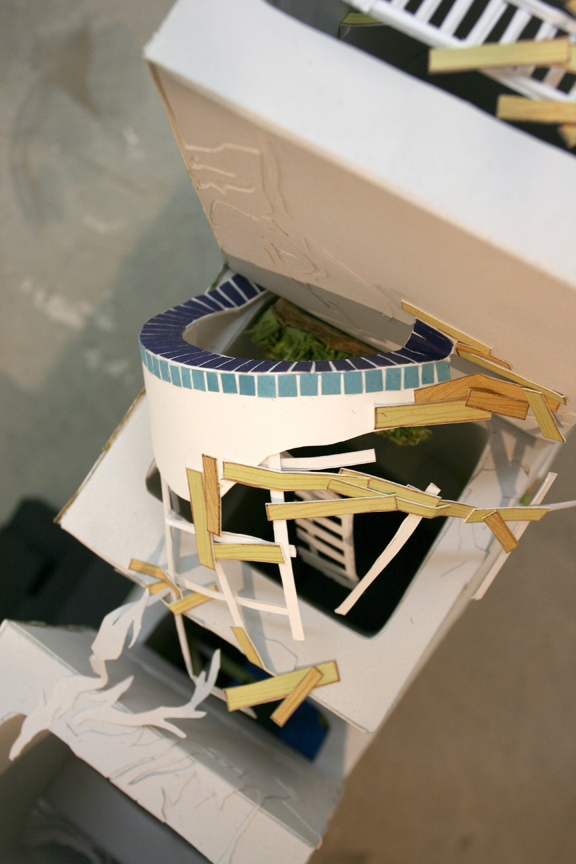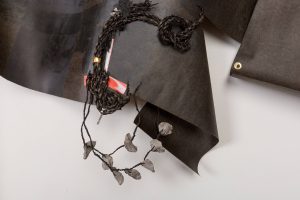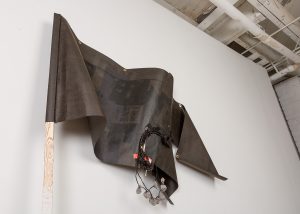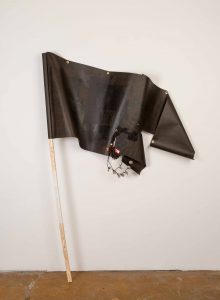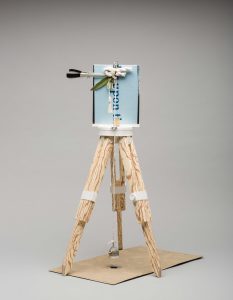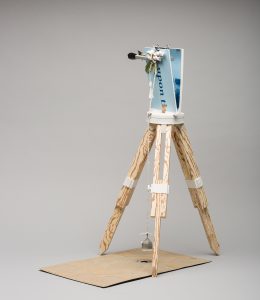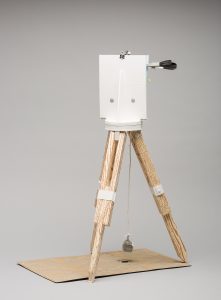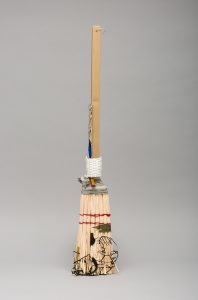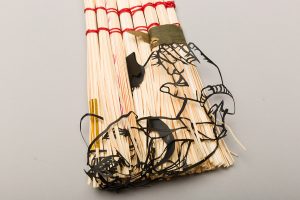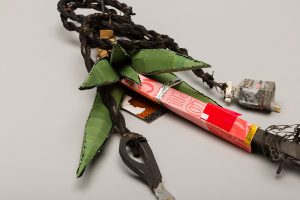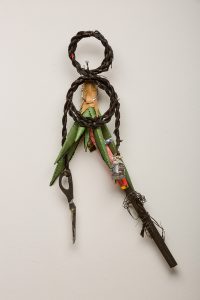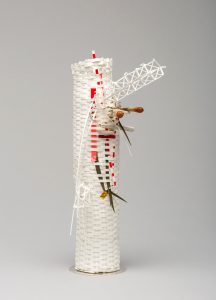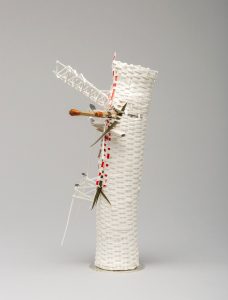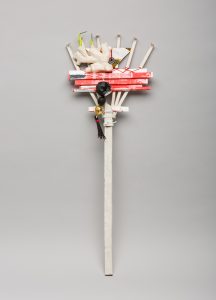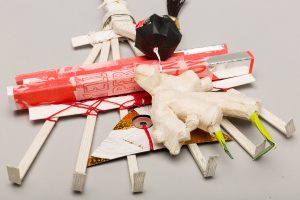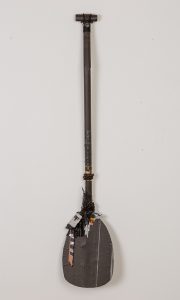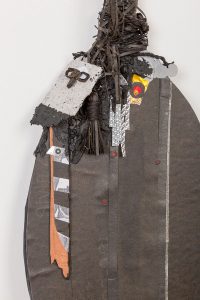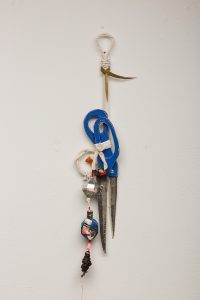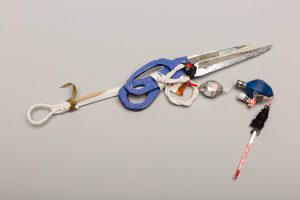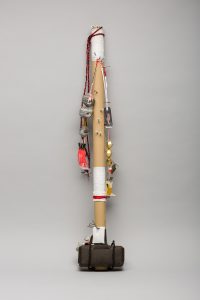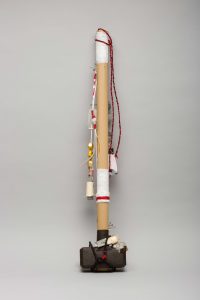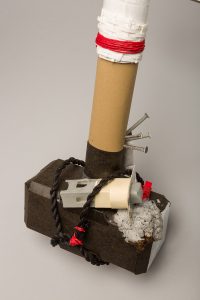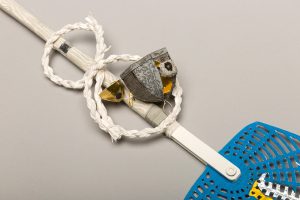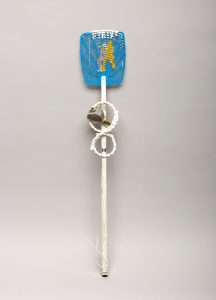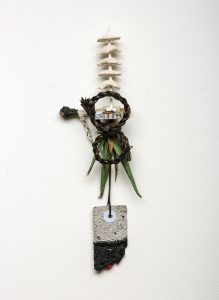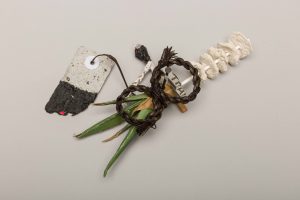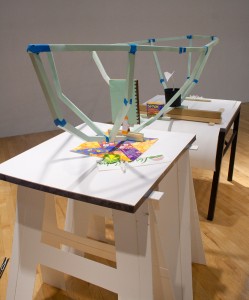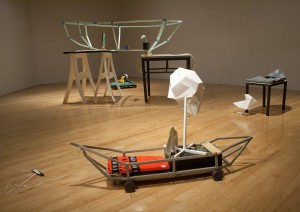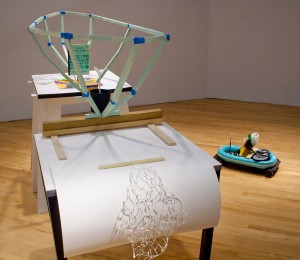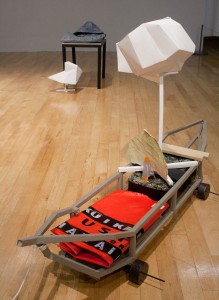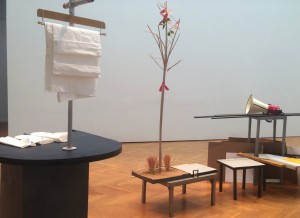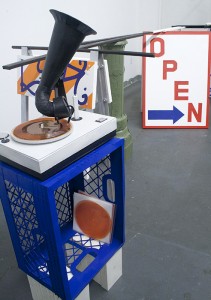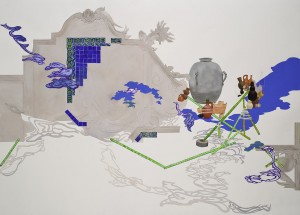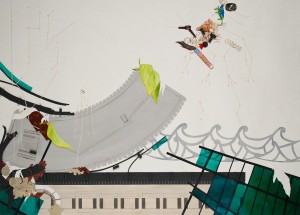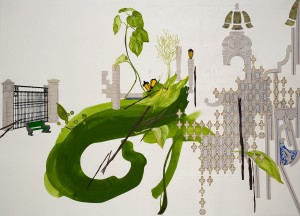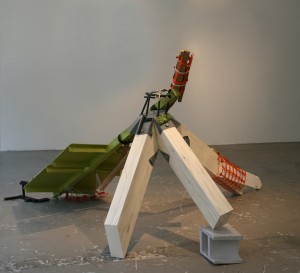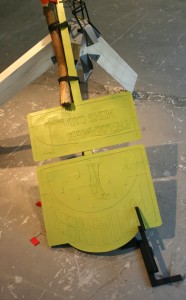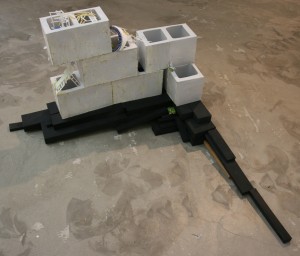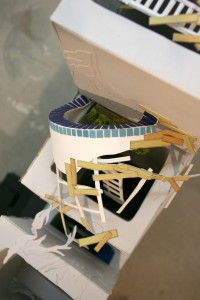 Videos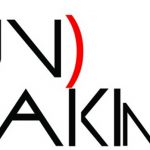 BIO
Weston Teruya presents The Future Needs New Plans, a series of talismanic paper sculptures honoring the community histories and spaces that surround and intersect his life and work. Each piece weaves together found paper materials marked with traces of their past uses, prints of archival photographs, and cut paper imagery. The objects and the accreted layers of material reference historic sociopolitical movements, moments of cross cultural solidarity, and current community struggles (including moments where past coalitions have faltered). These are wayfinding devices of a sort, objects that focus and call upon the intersection of geographic space and collective action; that look to the past to move us forward. The paper sculptures in this exhibition were created as a Fellowship artist-in-residence at Kala Art Institute and in residency at Ox-Bow School of Art & Artists' Residency in Saugatuck, Michigan.

Teruya's installations have focused on a variety of geographic locations including Southeastern Los Angeles County where a medical facility, public golf course, and juvenile detention facility intersect and overlap, exacerbating tension and despair in a juvenile population . He also worked with Palo Alto community residents and City Planning Department members to create an interpretation of their city in foamcore and paper.  He imagined how a shared space can be created amongst a dislocated community—looking particularly at people from Hawai'i living throughout the continental US. For his Artadia exhibition in New York he explored stories from New York City firefighters–particularly women of color in the department. Through his artists residency at Mills College in Oakland, CA, Teruya centered on a series of sculptural exchanges with businesses and storefront organizations in the 25th and Telegraph neighborhood of Oakland, as a means of investing and highlighting local skills and knowledge. At San Francisco Recology Residency he mined the refuse of business, government and people, creating an installation of recast documents, left artifacts as totems and symbolic mementos of loss, transition and hope.
Weston Teruya, born in 1977 and raised in Honolulu, Hawai'i resides in the San Francisco Bay Area. Recent grants include Creative Work Fund  2016; deYoung Museum Artist Studio Program Artist-in-Residence 2017; Kala Fellowship 2016; Irvine Fellow at the Lucas Artist Residency of the Montalvo Arts Center; 2014 Investing in Artists grant from the Center for Cultural Innovation; 2009 Artadia grant.  Teruya recently launched his podcast Un-Making, hosted by Art Practical. We've linked to his podcast on Teruya's artist page.
News
April 18, 2017
PATRICIA SWEETOW GALLERY
November 12, 2015
Yerba Buena Center for the Arts